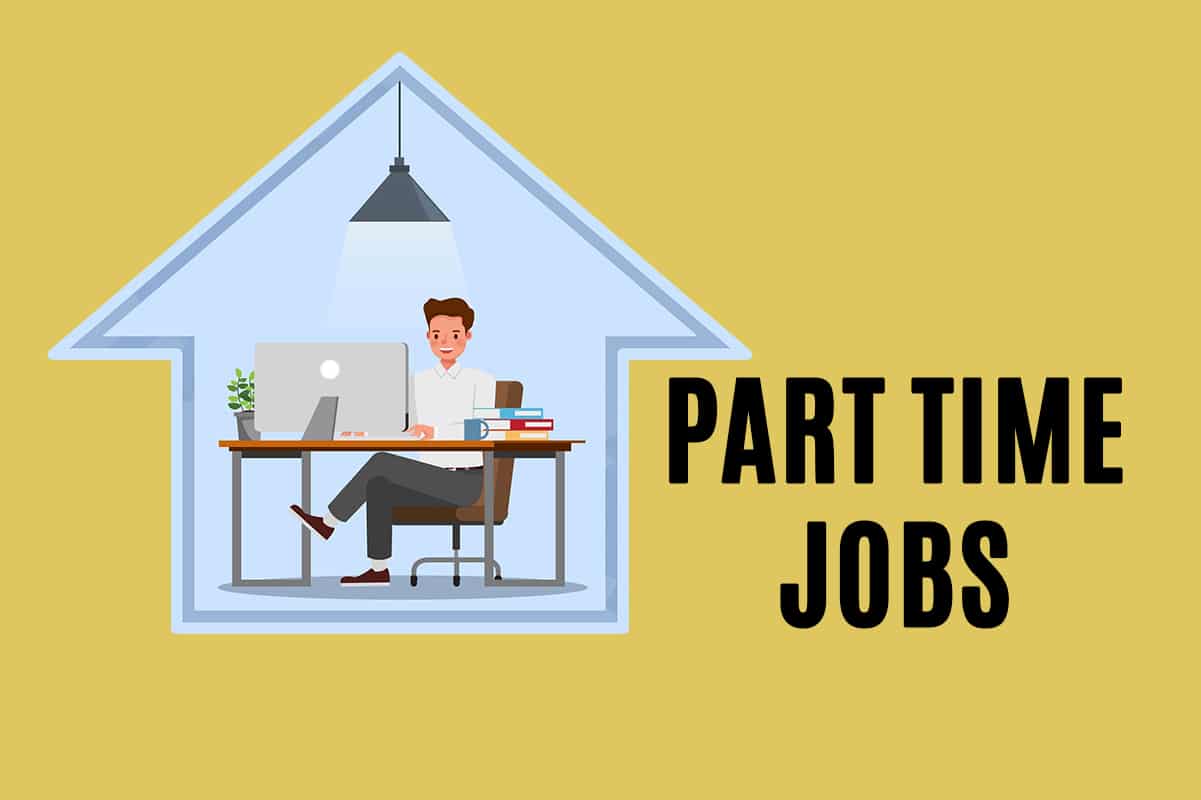 Do you want to pocket some extra cash? A part-time job is one of the best ways to make that happen. They make an exciting side hustle for a writer, college student, parents with kids, or just anyone who needs to make extra money. In addition, a lot of part-time jobs offer good wages that can help increase your income naturally without cutting down on expenses.
One of the difficult things is to search for the best part-time jobs from your busy work schedule. You have to keep in mind numerous factors while searching for a job, such as flexibility, reliability, legitimacy, wages, experience required, certification, online or offline job, involvement, and much more.
When you look for a job, always ensure that it should have at least three things that are high hourly wages, flexibility, and opportunities to grow.
Keeping these factors in mind, we have compiled a list of both the best part-time jobs online and offline so that you do not have to spare time in choosing the options.
50+ Best Part-Time Jobs You Can Do Without Leaving the House
Part-time jobs can be hourly, home-based, shift-based, or self-scheduled; in this list, we have mentioned all types of alternatives you can choose one as per your availability:
1. Library Assistant
Do you love reading books and like the smell of paper when you turn the pages? If yes, then why not opt to become a library assistant. Your role would be to organize the library database, assist people in finding material and resources. In addition, you need good communication skills, particularly with children, to maintain discipline in the library.
You can find the job either online or apply in the library near your place to make it easy for you to travel.
The average Pay Per hour is $13.73 
2. Part-time blogging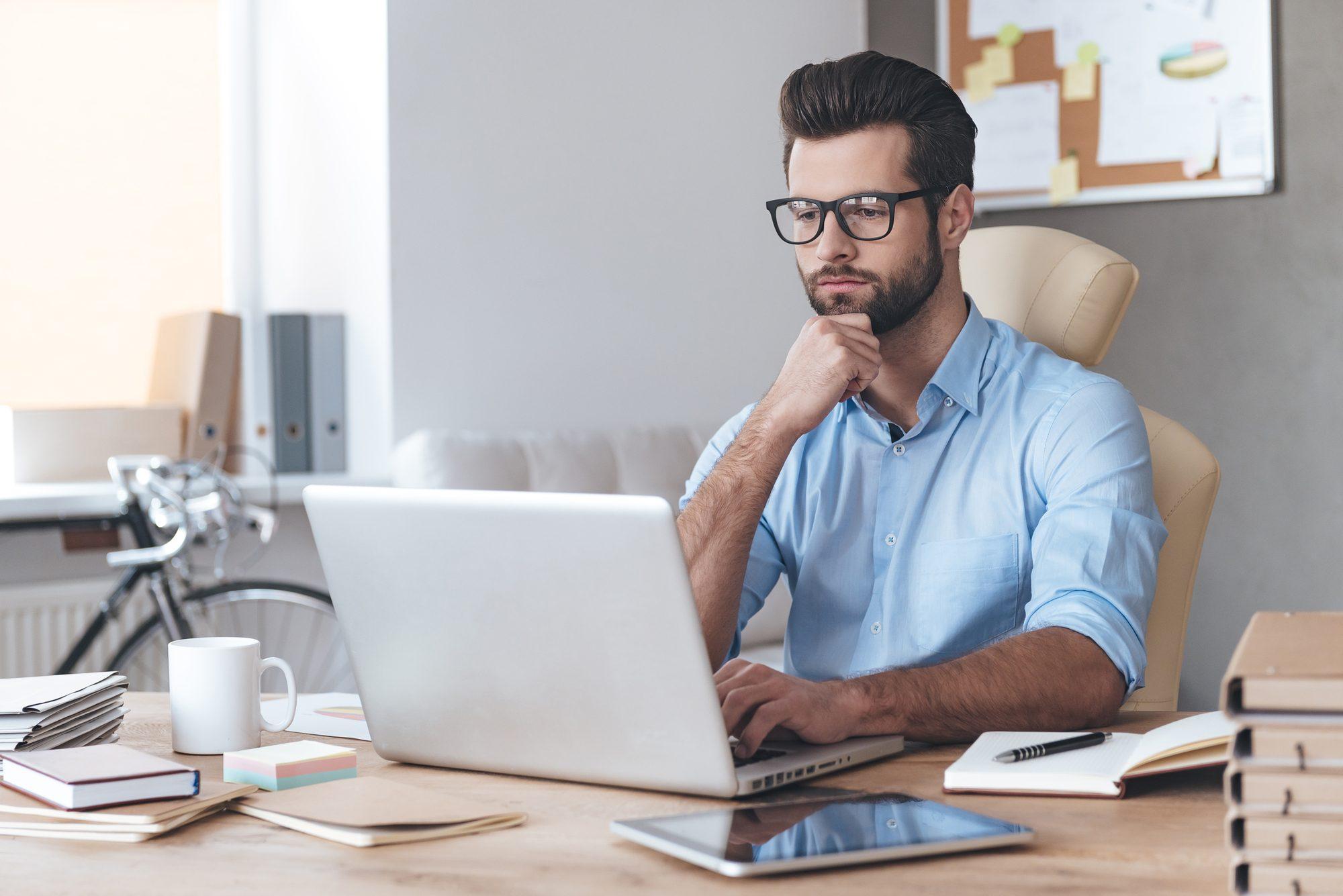 If you are looking for a high-paid online job, blogging is the perfect option. This is one of the most flexible jobs with unlimited earning potential.
The idea of blogging is pretty simple; all you need is to create a website around a particular topic, build an audience and then sell products to that audience. You can start a blog on any topic that you like and then share and write your daily experiences about it, tips and ideas, or anything that your think would be beneficial for your readers.
There are other ways as well through which you can earn in blogging, such as paid ads, sponsorships, and the views on your blog.
The average Pay Per hour is $15.00 
3. Daycare teacher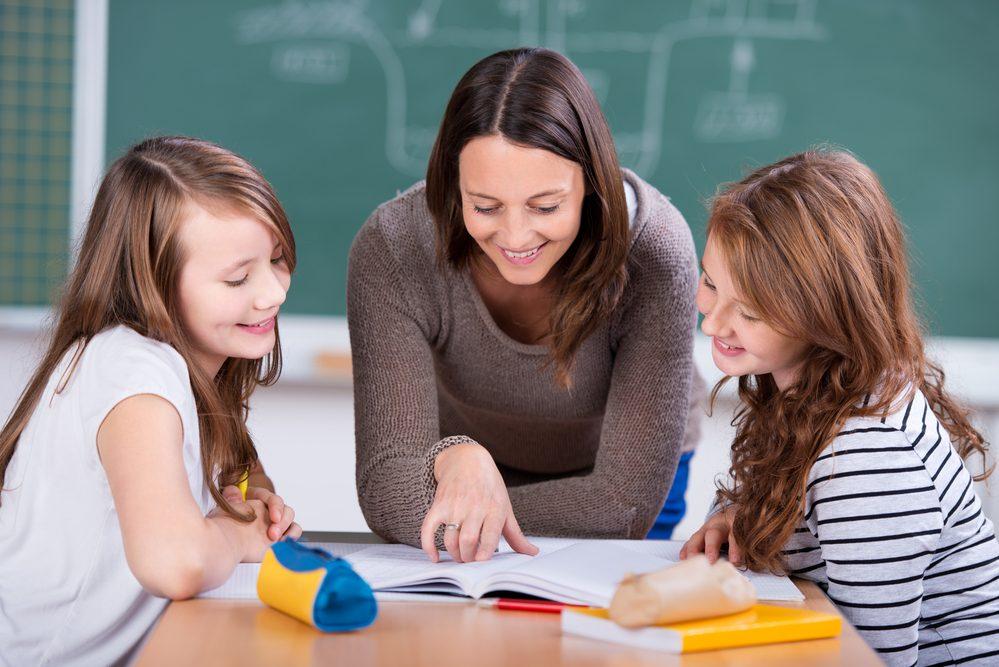 There are mainly two things that you should possess if you want to become a teacher, firstly you should know how to deal with kids, and secondly, you should have excellent teaching skills. In this job, your role would be to help kids with arts and crafts, monitoring naps, managing breaks, and doing some educational activities with them.
You can easily earn around $10 for an hour in this job per child; if you can get 5 to 6 children, you would earn a decent amount of money.
The average Pay Per hour is $11.16 
4. Proofreader
For becoming a proofreader, you need to have a good command of the language in which you will proofread the documents. There is a high demand for proofreaders in the market these days as writers and bloggers need people to look over their content for mistakes such as grammatical, sentence formation, punctuation, etc.
Thus, if you love to read and have meticulous attention to detail, then you can become a proofreader.
The average Pay Per hour is $18.46 
5. Online Surveys
This is one of the best online part-time jobs from home as it is pretty easy and flexible. You need to give your opinion about a product or service to the company so that they can make their product better. Surveys are important for companies as it helps them identify the interest and taste of potential consumers.
The more survey sites you sign up for, the more money you will be able to make. Filling a survey takes a lot of time, but the benefit is that you can do it anytime and from any part of the world.
The average Pay Per hour is $11 
Also Read: 5 New Survey Websites To Earn Income From Home
6. Substitute Teacher
Think of your school and college days when a substitute teacher used to come; you can also apply for that position. One major drawback about it is that you can be called last minute if the existing teacher is absent. On the other hand, you can either be called for one session or even for months if the teacher goes on maternity leave. This is a high-paid part-time job and is good for you if you want to pursue your career as a teacher.
The average Pay Per hour is $12.29 
7. Virtual Assistant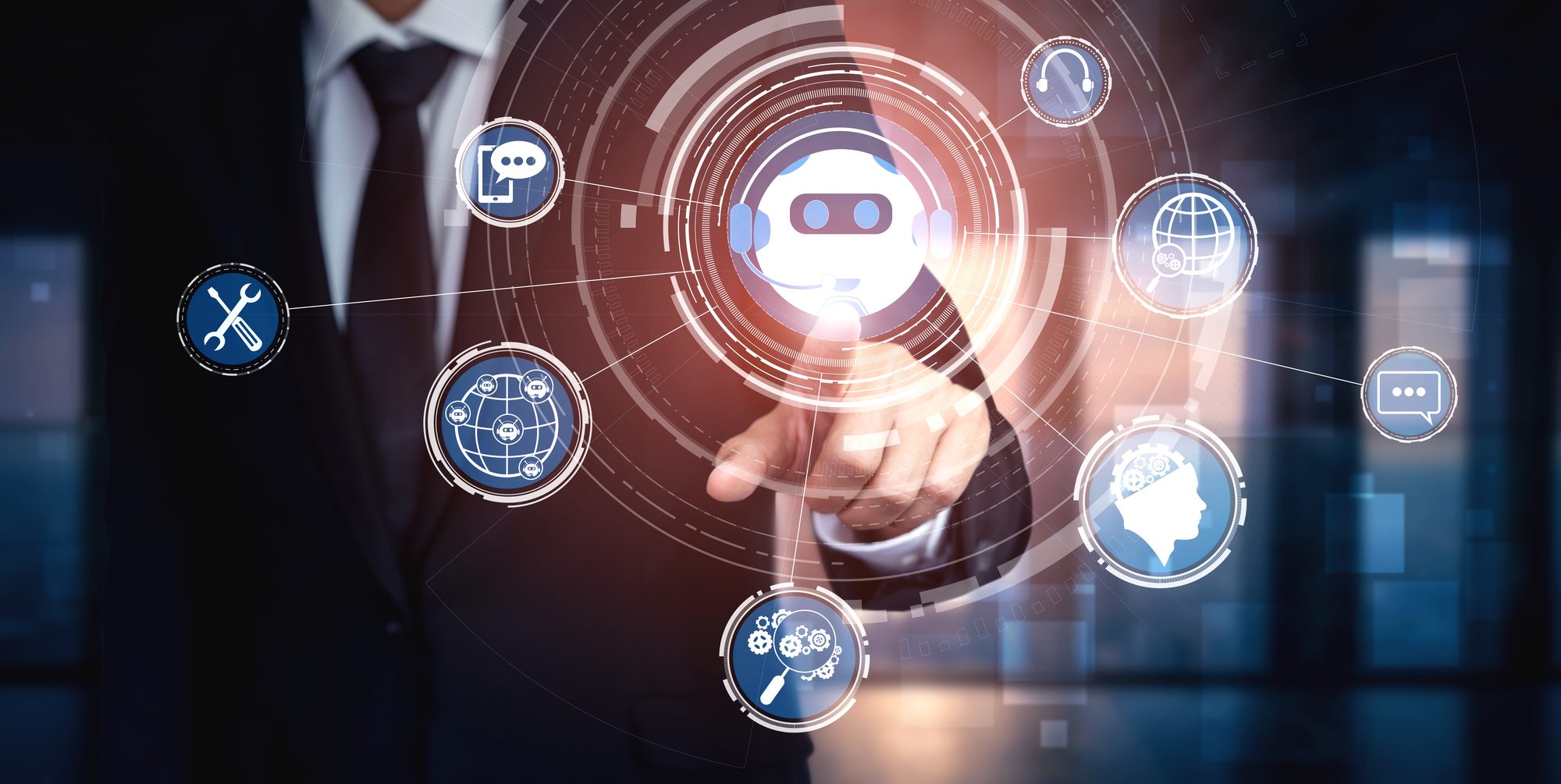 With the advent of the internet, various new opportunities have come that can help you make money sitting at home. A virtual assistant is similar to an administrative assistant, and your role would be to arrange bookings, scheduling meetings, maintaining a calendar, responding to calls/emails, etc.
No special training is required for becoming a virtual assistant; all you need is proficiency with basic tools and multi-tasking abilities.
The average Pay Per hour is $16.23 
8. Affiliate Marketing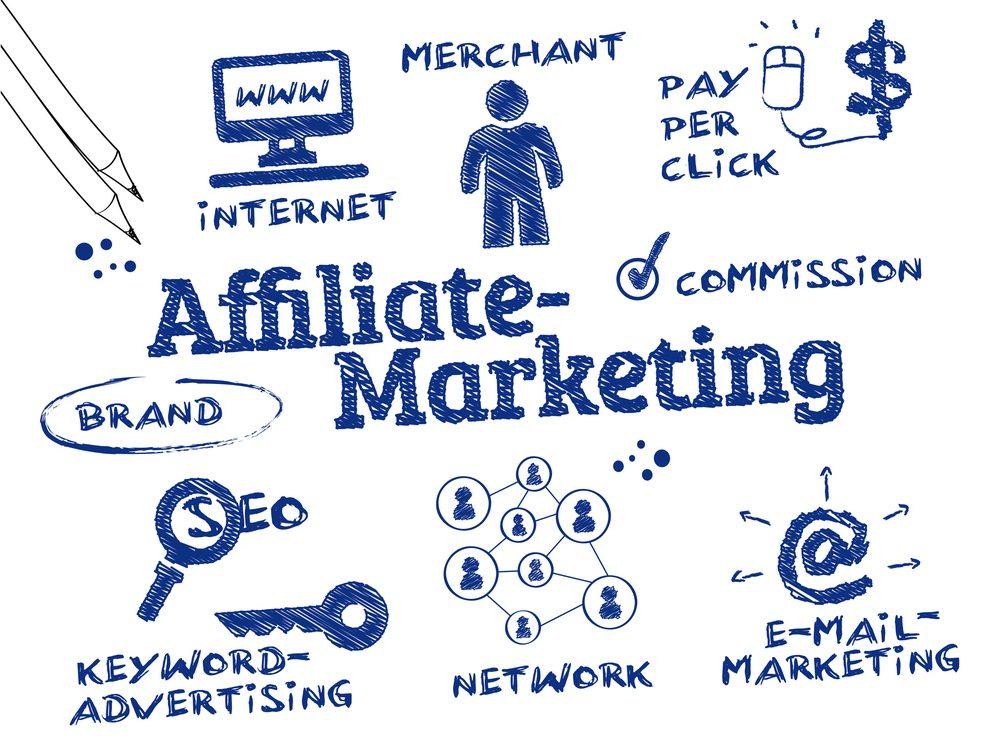 This job requires hard work, but you can earn really well through affiliate marketing. There is unlimited earning potential in it as thousands of websites on the internet offer affiliate programs. All you need is to join any affiliate program that you like and promote their products.
The more products you sell, the more commission you would earn in Affiliate Marketing. The best part is that you do not have to worry about maintaining stock, shipment, or customer handling. You just have to convert a sale, and you get the money.
The average Pay Per hour is $19.73 
9. Bookkeeper
This is one of the most legitimate online part-time jobs from home. They play an essential role in the efficient financial management of the business. You should apply for this job if you are good at accounting because as a bookkeeper you would have to handle financial tasks like:
Recording transactions
Data entry
Bank reconciliation
Organizing financial records
Making financial reports for business owners and managers.
The earning potential is strong, and there are many jobs available online; all you need is to search for a good company.
The average Pay Per hour is $18.00 
10. Complete Gigs on Fiverr
Fiverr is a well-known site where you can apply for any freelancer job and provide your services. The minimum wage that they pay for one service is $5 or multiple of 5. There are many people making money through it, and the best part is that you get good brands to work with, and their payment is also on time. Here are some of the most profitable gigs of Fiverr, that you should give a try.
The average Pay Per hour is $15.00 
11. Transcriber
For becoming a transcriber, you need good typing skills, patience, and an eye for detail. There are various websites where you can find a job as a transcriber and get paid pretty well. As a transcriptionist, your role would be to convert audio into text. You can easily do this job sitting at home.
You can get a different kind of work such as transcribing speeches, interviews, podcasts, etc.
The average Pay Per hour is $15.22 
12. Online Tutoring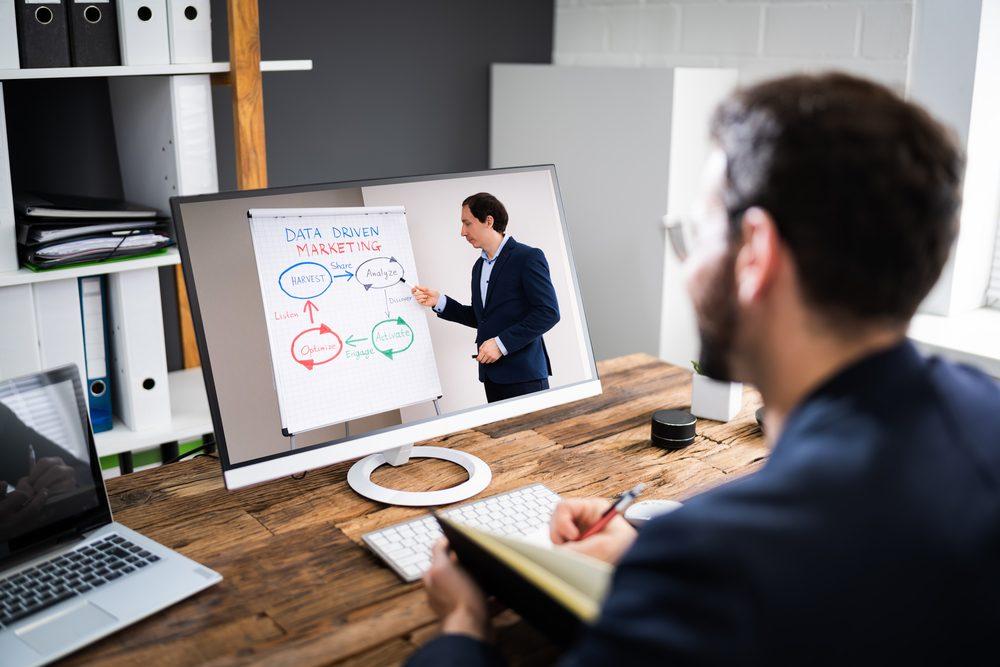 The trend of online studies has increased recently with the advent of online video chat facilities. You can easily teach online; all you would need is a laptop/computer and headphones. You can start teaching in any subject that you are an expert in as it is important to have complete knowledge about the subject you teach.
You can start your teaching classes online or can also apply for a job on any well-known teaching website.
The average Pay Per hour is $15.00 
Also Read: 10 Best Online Tutor Jobs in India
13. Digital Marketer
This is one of the best part-time jobs as you not only get a good income, plus there is a lot of learning in it. The demand for digital marketers is growing tremendously as their role is to ensure that the target audience easily finds the website. Also, the ads that you see on social media platforms are made by digital marketers.
For becoming a digital marketer, you need to get a certification. After that, you can either start your own company or work part-time for a digital marketing company.
The average Pay Per hour is $19.23 
14. Freelance writer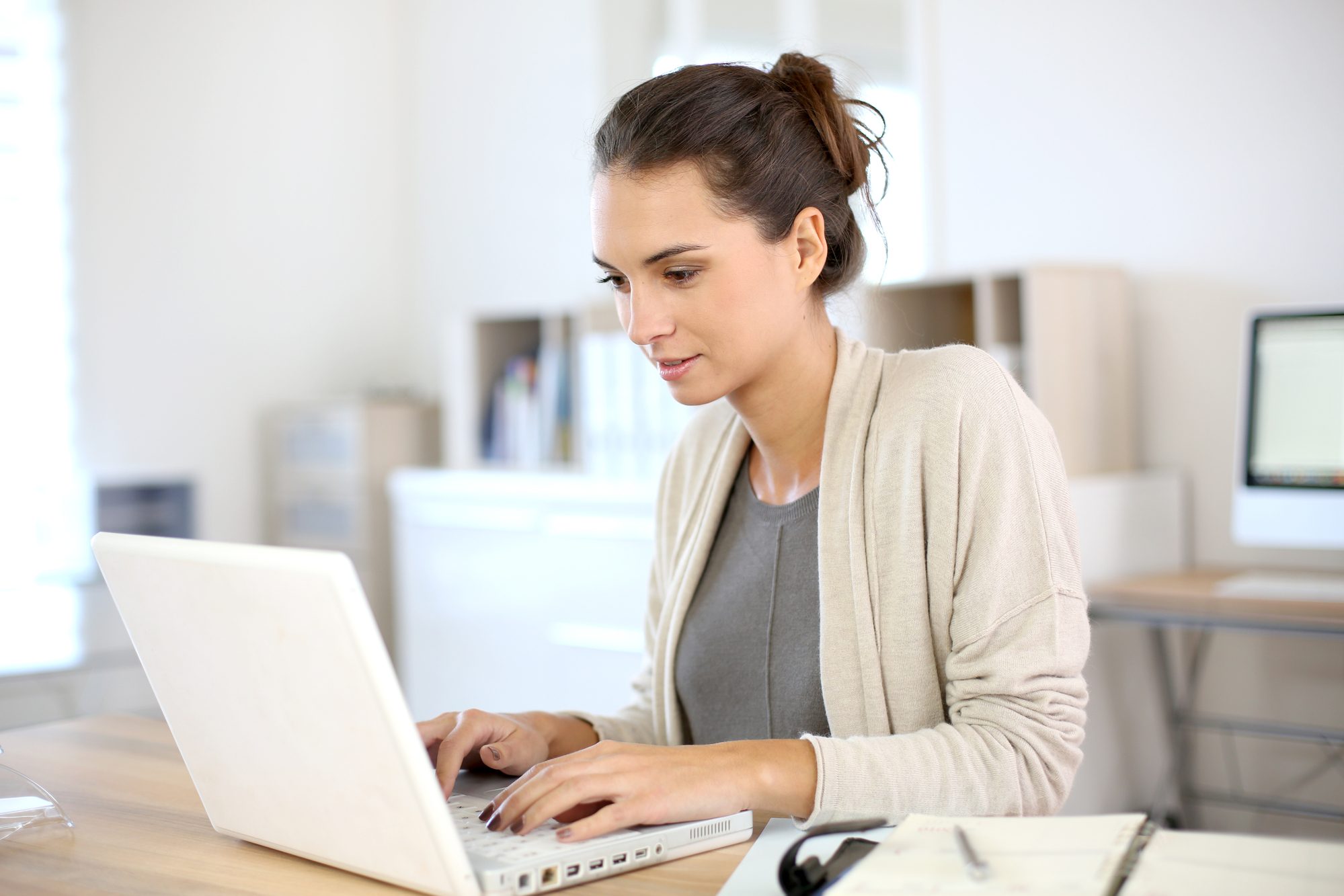 If you love learning about new topics and have at least 2 to 3 hours in a day, then you can become a freelance writer. The earning potential in this job is pretty high as many companies hire writers for short-term and long-term projects.
The skills you need to become a writer are a solid command of the English language, fact-checking skills, and strong research. You can find content writing jobs on Fiverr, UpWork, and other such freelance websites easily.
The average Pay Per hour is $23.82 
15. Data entry
There are plentiful data entry jobs available online these days. The primary thing required in this job is good typing skills; if you have that, you would be able to make a good amount of money through this job.
As a data entry operator, you would have to enter data into different computer databases, verify and log receipt of data, manage and maintain effective record keeping. There is complete flexibility in this job as you can do the work whenever you want; the client just wants the work to get delivered before the deadline.
The average Pay Per hour is $15.60 
16. Life Coach
Are you into personal development and love helping people? If yes, then why not become a life coach. Several people need assistance with different areas of life, and if you can help or guide them, it can be the best job for you.
You can take online sessions and earn more than $30 for one hour. As your clients increase, you can earn even more, but you need to ensure that you offer genuine advice to help make their lives better.
The average Pay Per hour is $31.23 
17. Translator
You can earn a lot of money as a translator if you know more than one language. As there is a lot of trade between countries, it increases the requirement for a translator. Therefore, you must be well-versed in speaking and writing the language you are translating. You can easily get up to $25 for an hour and find the job through online job portals.
The average Pay Per hour is $20.60 
18. Social Media Manager
There is a big role of social media manager in any business nowadays; he has to manage various things. His role is to write and schedule posts, research target audiences, plan campaigns, use analytics to improve results, and interact with the audience.
Thus, if you have a digital skillset and know some graphic designing, this can be a great option. You can earn $20 to $50 per hour as a social media manager, and if your work is pretty impressive, then you can earn even more.
The average Pay Per hour is $16.38 
19. Fitness Instructor
If you are a gym enthusiast and know all the exercises and equipment usage, why not become a fitness instructor. This can be one of the best part-time jobs online as these days people prefer taking fitness classes online as it saves their time of traveling plus they can take a class whenever it is feasible for them.
You can either start aerobics, Zumba, yoga, or hardcore gymming anything that you like. You can find multiple jobs in the gym or start your own website where you can give classes online.
The average Pay Per hour is $20.25 
20. Micro Jobs
In micro jobs, people finish small tasks that make up a larger project. The small tasks would be identifying an image, sharing a page, watching a video, searching on Google, data entry, labeling photos, etc. Usually, no or very little experience is required in such jobs, and you get around $5 to $30 per hour.
The average Pay Per hour is $5-10 
Also Read: 16 Best Micro Jobs Sites to Make Money Online
21. Customer Service representative
Call centers have always been busy places, and you can be a part of it if you like handling calls. You can become a customer service representative, and your role would be to handle customer queries and assisting them if they face any issues.
The primary skill required in this job is great communication skills and addressing to queries. You can earn $15 per hour as a CSR and even more once you gain experience.
The average Pay Per hour is $14.60 
22. Become a captcha solver
Have you heard of the word captcha? It is an image that you see when you draft an email or sign up for any website. This is a great method to restrict any kind of SPAM. You would be amazed to know that there is no way software can read this message.
Hence, if you become a captcha solver, you would have to identify such images and type the characters so that automatic signup is successful.
The average Pay Per hour is $10
23. Graphic designer
If you are good at graphic designing, you can also opt for this part-time job. For becoming a graphic designer, you would need to learn typography, web designing, graphic designing, and eye to detail.
Initially, you can start with simple assignments such as designing business cards and then move on to complex tasks such as making corporate logos and promotional material.
The average Pay Per hour is $18.04
24. Mystery shopper
Various people are not even aware of this part-time job opportunity. A mystery shopper is a part of the market research industry, and you need good writing skills, good memory, and attention to detail to become a mystery shopper.
There are numerous mystery shopping websites online; you can register on any website. You have to visit malls, restaurants, hotels and other such places and do some shopping. They pay you Rs.500-Rs.1000 for every assignment.
The average Pay Per hour is $20
25. Travel Agent
You can opt for this part-time job if you have good knowledge about geography and a love for traveling. You can either apply for a travel agent job online or start your website. As a travel agent, you would have to book air tickets, hotels, car bookings and advise people on places to visit.
A few companies, along with salary, even provide you with travel vouchers, which can be an advantage for you if you love traveling.
The average Pay Per hour is $16.25 
26. Online ITI instructor
There is a lot of new Industrial Training Institutes opening across the nation. You can opt for vocational courses there as they offer more than 120 engineering and non-engineering courses. You can also apply as an online ITI instructor and earn a decent amount of money every month. The major benefit of this job is that you can also apply as a full-time teacher once you gain experience here.
The average Pay Per hour is $24
27. Soapmaking
You can also start with soap making business as it can be one of the best weekend part-time jobs. You can create herbal and organic soap at home and create your market. The demand for natural products has increased recently, and if you can create a market for your product, you will be able to earn a good amount of money through it.
The average Pay Per hour is $13
28. App Developer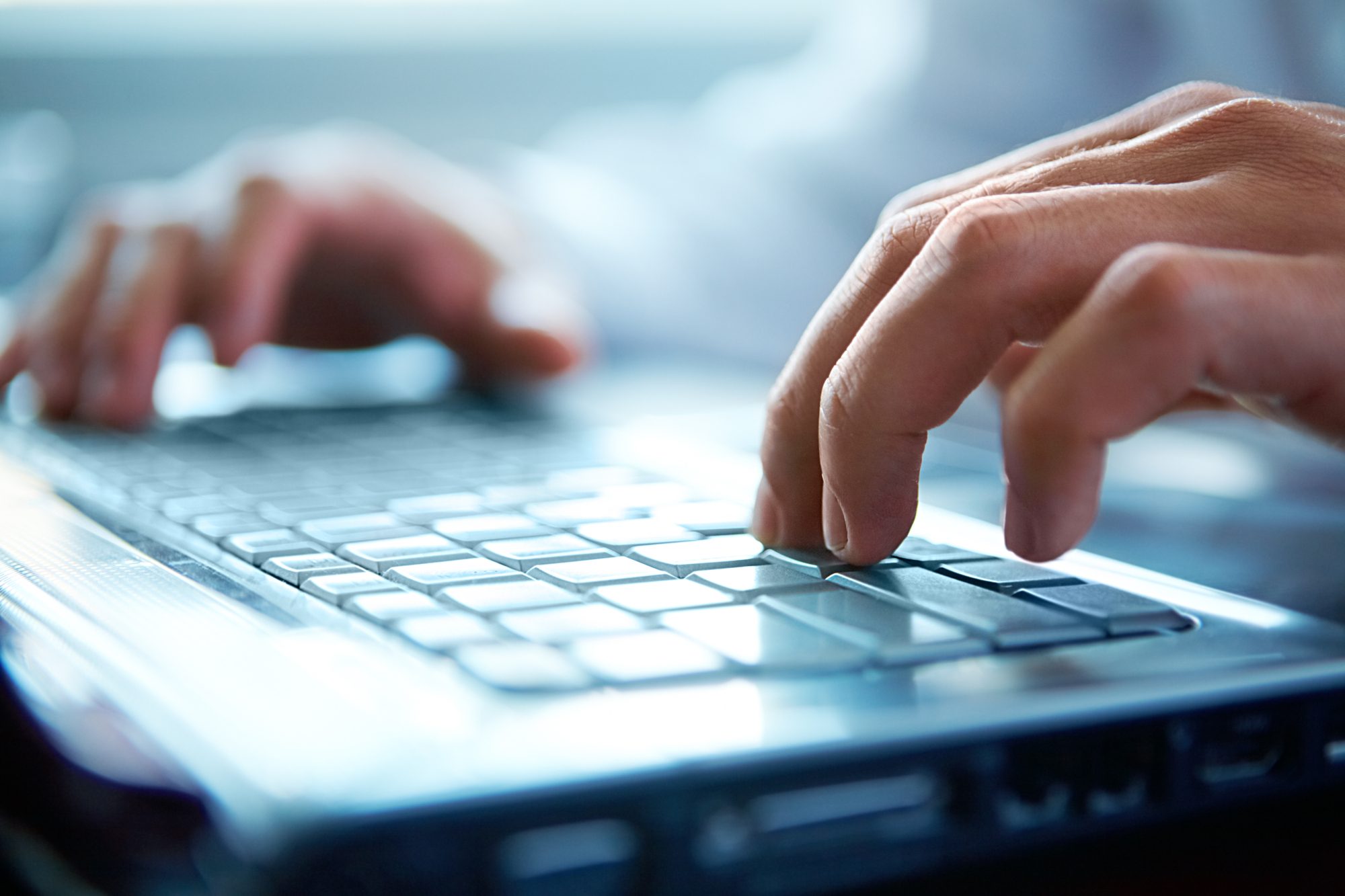 The usage of mobile phones has risen for a couple of years, and that has increased the business of other fields as well, such as app development. Every small and big company has its app as it makes the transactions easy for the customer.
Therefore, companies need app developers for creating, maintaining, and updating apps. Hence, you can easily find an app developer job or can create your own app and sell it in the market. The income potential in this profession is unlimited.
The average Pay Per hour is $31.47 
29. Video Editor
Advertising companies, documentary filmmakers, vloggers, and many other companies require videos for multiple purposes. Shooting a video is not a tough job, but editing the long recordings, adjusting colors and sound needs an expert.
If you have the skills within you and are well-versed with the related software, then you can become a part-time video editor and earn a handsome amount of money with every project that you do.
The average Pay Per hour is $19.87 
30. Online media editor
Mobile phones have become the biggest source of news worldwide. All this is trending even more because of the high-speed data that you are getting at affordable prices. Multiple newspapers operate just online; hence they need people who can edit the reports for them. As the budget of these companies is low, they need part-time editors; hence you can apply and get a decent payment for it.
The average Pay Per hour is $27.50
31. Become a part-time seller
You can also choose to become an online seller on any well-known website such as Amazon, Flipkart, eBay, etc. You can sell anything you want that you manufacture, or you can also procure products from the local market at sell there at higher prices. There is a lot of flexibility in this job as you just have to check the orders and ship them when you receive any order.
The average Pay Per hour is $15-30 
Also Read: 18 Best Online Part-Time Jobs For Students To Earn Money
32. Game Developer
Who does not play games on phones and computers? Everyone starting from kids to adults and even our grandparents too, love playing games on gadgets. So game development has become a huge business globally. Numerous companies are particularly into game development; hence they are always searching for innovative and creative game developers.
The earning potential in this part-time job is unlimited as the more you work, the more you can earn. If you can create or develop a blog with your own idea, you will be able to earn a lot of money through it.
The average Pay Per hour is $30.23 
33. Consultant
There are numerous part-time consulting opportunities available online. Companies that need people for conducting research or need expertise in a certain field post these jobs. These jobs are limited to lawyers or engineers, but advice can be in other fields, such as agriculture, design, etc.
For getting this kind of part-time job, you will need good writing and interpersonal communication skills, subject matter expertise, and research skills.
The average Pay Per hour is $40.26 
34. Games Tester
If you possess technical knowledge and know-how to make games, then only you would also be aware of how to test them. You can apply for a part-time job as a game tester as companies that make games need people who can test them by playing and seeing its drawbacks. There is a huge earning potential in it, and there are a lot of jobs available online.
The more time you would be able to spend, the more money you can earn. You need to have experience in making games and technicalities related to it if you want to apply for this job profile.
The average Pay Per hour is $14.57 
35. Part-time photography
This is one of the best part-time jobs for people who love photography. If you have a camera and lenses, then you can also do part-time photography by clicking photos on events like birthdays, corporate parties, portfolio shoots, fashion photographers, etc. You can either make your own clients or can start working under other photographers.
If you like doing nature photography or clicking pictures of different objects, you can also sell your pictures on any good stock photo website.
The average Pay Per hour is $15.63 
36. YouTube partnership
You can also become a streamer and earn loads of money through it. YouTube is one of the most famous channels for watching videos; hence you can also make videos of anything you like and make money. For example, you can start making videos on cooking, makeup tutorials, cleaning methods, dancing videos, etc. The more views you will have, the more money you will be able to make.
Plus, you will also be able to make money from the ads you get and sponsorships.
The average Pay Per hour is $10-20 
37. Sub-broker for stocks
Stockbroking is not an easy task. Various people need assistance in understanding the stock market, factors that affect share prices, knowledge on when to buy, hold or sell shares, and information on stock trading rules and regulations. Many people these days are fascinated with the stock market; hence the demand for sub-brokers has increased immensely.
You will have to opt for a stock and commodities trading course and apply with sub-brokers. The earning potential is good in it, plus you can just work when the stock market is open and do other stuff when the market closes.
The average Pay Per hour is $22.5 
Also Read: Best & Worst Weekdays For Trading In Stocks
38. Online Public Relations Manager
A good public relations manager holds the key to success for any organization. The role of a public relations manager is to build and create brand awareness of any business within a niche audience or public at large if required. PR agencies seek people who can communicate well with clients, media, and the public via a social media platform.
Your work as a PR would also be writing and email press releases and maintaining good relations with the clients. You can earn more than $1200 a month if you offer great services or even more than that.
The average Pay Per hour is $19.63 
39. Online Magazine Journalist
If you possess great writing skills, you can also write articles for a magazine and any topic that interests you. You can also write interviews with well-known persons, feature stories, general informative articles for the public, etc. You can get paid either on a per article basis or ask for the payment on a per word basis.
This is one of the best weekend part-time jobs as the income potential is good in it plus you can work anytime and from any part of the world.
The average Pay Per hour is $15.39 
40. App Tester
Everyone cannot apply for this part-time job as you need specific skills to become an app tester. If you know how to create an app, you would certainly know how to test it. As an app tester, your role would be to test if the app is user-friendly, its speed, usefulness, marketability, drawbacks, and other such things.
You can provide part-time app testing services; the better services you provide, the more you will be able to earn. The best part about this job is that its usage and demand are growing with time, so the work opportunities would increase with time.
The average Pay Per hour is $13.73 
41. Telemarketer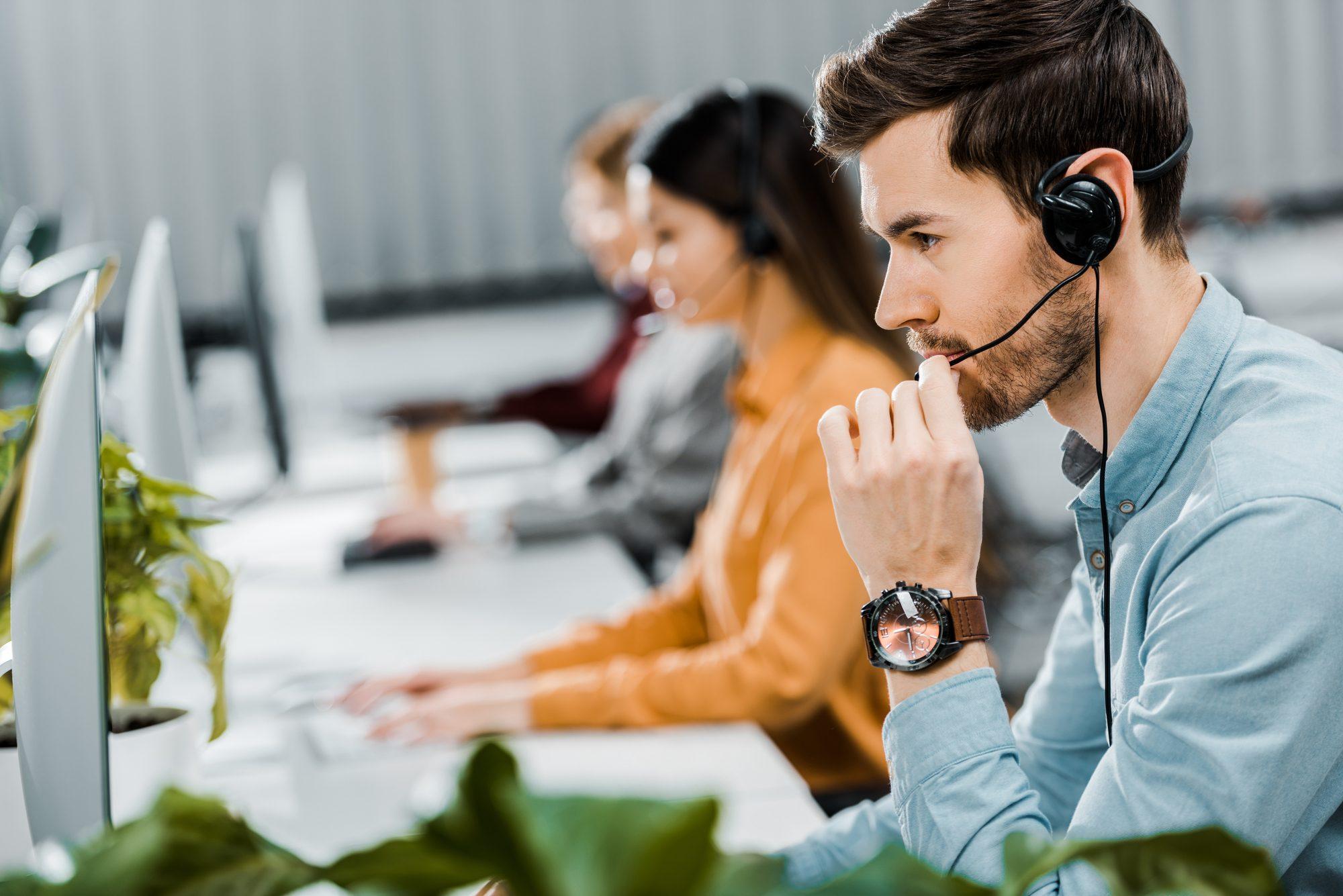 If you possess good persuasive skills, then you can also become a telemarketer. Your job would be to persuade potential clients to sign up and purchase the products or services that you are selling. You would have to generate sales for your company by calling potential customers. Although there is no physical work in this job you might face a lot of rejections every day.
Many companies hire students, homemakers, or unemployed people for telemarketing services. You can earn around $10 for an hour plus the commission on the sales that you convert.
The average Pay Per hour is $11.14 
42. Online Computer Astrologer
You can work as an online computer astrologer in two ways. First is that you can either work for some astrology company or a media house. The second option is that various astrology companies offer daily or monthly horoscopes and need people to create and operate their software.
They also search for individuals who can make astrological predictions and match horoscopes for marriage and other purposes. You can either find a job online or start with your own freelance business as an online astrologer. There is a great scope for this business as there are many people interested in reading and knowing about future predictions.
The average Pay Per hour is $50
43. Insurance Agent
If you have good persuading skills, you can also become an insurance agent and earn a commission on each insurance you sell. Remember that along with influencing skills; you also need excellent communication skills so that people understand your point and get convinced. This is a time-consuming job as, along with selling, you have to do follow-ups plus offer after-sale services such as help communicate your client with the third party.
Numerous companies offer insurance to join any renowned company such as ICICI, HDFC Life, LIC, TATA AIG, etc. The best part is that you get a life-long commission for every policy you sell.
The average Pay Per hour is $15.50 
44. Start a Baby Equipment Rental Business
If you live in a popular tourist area, this can be a great part-time business. You can rent out baby equipment to traveling families and earn a good amount of money through it. You can create a website and take bookings in advance so that people do not have to carry their kid's stuff such as a stroller, cot, bathing tub, etc.
You need to ensure that all the equipment is cleaned properly after anyone returns them. You can earn more than $3000 a month with this business, and the best part is that the involvement is less and flexibility is high.
The average Pay Per hour is $12-15 
45. Remote Surveillance
You must have seen or heard about the sensitive areas where round the clock a watchman or guard is needed. Some of these places are power stations and sub-stations, antenna farms, remote telecommunication units, etc. These places are under camera surveillance round the clock, and someone in a remote location monitors these cameras.
In case of any fishy activity or emergency, your role would be to inform the police or the concerned person. The people who survey the camera work in shifts, which means that you have the option to choose the timing as per your availability.
The average Pay Per hour is $16.07
46. Network Marketing
This is one of the best part-time jobs for individuals who love working at their convenience. If the product is good and the company is new, then the chances of earning are good, plus you can get growth quickly and make this part-time job full-time.
You must have heard about companies like Amway, Avon, Nu Skin, Herbalife, etc., they are well-known, and their products are also good, but many people know about these companies, so it becomes tough to convince people to join your team.
Hence, you should search for a new company to earn a good income as people would want to know about them and their marketing schemes plus compensation would be better.
The average Pay Per hour is $16.62 
Also Read: 25 Best Affiliate Marketing Platforms & Networks
47. Jewelry Making
If you are creative and possess the skills to create jewelry, why not start this business from your home. Handmade jewelry pieces have got a lot of demand these days, and the investment for starting this business is also very low. You can either sell the handmade jewelry online or can sell them in local stores near you. Once you start getting orders, then you can also open your own store.
You can do similar things for hand-made decorative pieces, pottery, embroidery, or any other skill you possess.
The average Pay Per hour is $18.33 
48. Home-based food business
You can also commence Tiffin services or catering business from your home. The easiest way to get orders is by putting flyers in the colleges or corporate office and the nearby areas. As there are people who do not have time to cook and they prefer eating home-cooked food and if you can deliver that taste then you can make a good market place and earn good money every month.
The best part about this business is there is flexibility as you can cook food whenever you want, but you need to ensure that the quality of the food should be good and proper hygiene should be maintained while cooking food and cleaning the boxes.
The average Pay Per hour is $28.16
49. Hand-made invitation creation
If you have the talent within you to make beautiful hand-made cards, it can be a great part-time business for you. Initially, you can start by making personal invitations or birthday cards, and later once people love your work, then you can also start taking big orders such as wedding invitations, etc.
You can create your website plus can also send flyers to nearby areas so that you can get orders.
The average Pay Per hour is $10-15 
50. Pet groomer
Multiple people have pets but do not have much time to take care of them. If you love pets and know how to take good care of them, then you can also become a pet groomer. As a pet groomer, your role would be to bathe the dog, brush, clean the ears, dry the coat, trim nails, detangling, and remove matted hair.
You can earn a decent amount of money through this business if you have fixed 3 to 4 clients.
The average Pay Per hour is $12.28 
Other part-time jobs
51. Agent (Post office/MLM)
52. Event Management Jobs
53. Sales Executive
54. Volunteering
55. Phlebotomist
56. Typist
57. Anchor
58. Office Assistant
59. Music instructor
60. Home-based franchise business
61. Indian Railways Ticketing Agent
62. Massage Therapist
63. Brand Promoter
64. Create and sell printable
65. Online Freelance Jobs
66. Teach English online
67. Get into real estate without selling or buying anything
68. Landscaper
69. Stylist
70. Freelance Stock photographer
71. Home-based bakery
These were some of the best weekend part-time jobs, but you need to first understand what job fits you before choosing any profession. Also, think that would it be easy for you to do that job and spare time for it. Therefore, pick something that suits your schedule and will make you earn as much money as your target.
Recommended: 55 Best Part-Time Weekend Jobs That Pay Surprisingly Well
Furthermore, choose a part-time job where you can learn some new skills and enjoy doing. Finally, remember to choose the right online platform for part-time jobs as many scam websites charge you or might not pay you, so read the reviews and then start working.
Do not forget that a part-time job should be beneficial, not detrimental to you in the long term.