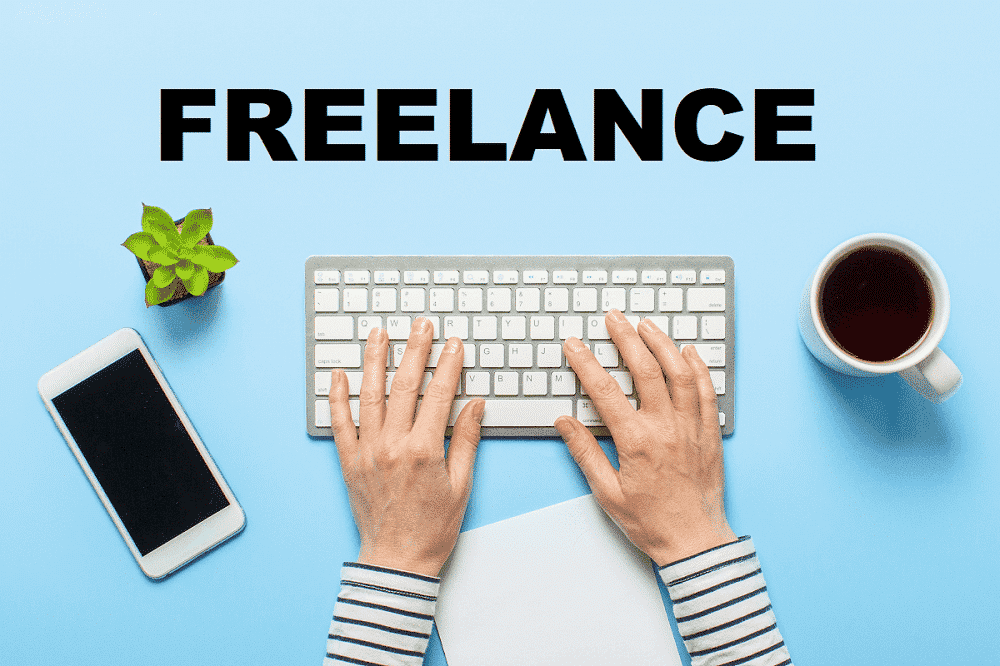 What is it like being a freelancer? It feels astounding, similar to an entrepreneur. Are you one of the freelancers? How do you perceive to be the one? Do you feel like an entrepreneur? Whatever it is, there are a few tips one should always remember to take a project from the cradle to the grave. 
Don't worry; we have jotted all the essential tips to keep in mind while you have decided or already freelancing.
To be a successful independent contractor, one should know how to:
Calculate your rate; it could be on an hourly basis or may be based on the project. 

Make sure you get a deposit upfront; otherwise, you may end up getting deceived by your client or the company you are working for. 

Ensure you have a contract and a signed agreement. This will not allow scammers to penalize you.

Apply technology and tools shrewdly.

Have proficiency in your niche to be able to make and retain new as well as old clients.

Keep a fixed schedule and never procrastinate.

Get the low-down on taxes. 
All these tips will help you unlock a world of new possibilities for your freelancing business. 
Skills Needed to be a Successful Freelancer
Other indispensable skills to be a competent freelancer include Time Management, sales and negotiation skills, self-assurance, self-confidence, passion for learning, persistency, communication skills, problem-solving, leadership,  effective teamwork tactics, perseverance, motivation,  and stress management skills.
Is it true that Freelancers earn six figures? 
Freelancing can be one of the most lucrative opportunities where you are allowed to make money for your company and yourself. 
Freelancing services are always in demand. Whether you are working from home or the office, all matters are grabbing the right opportunity and not letting the potential clients lose interest in your work. 
It is equally imperative to choose the right niche in which you are proficient. As a freelancer, you can earn great money while searching for an extensive range of jobs among various platforms available online. Now, this could be one of the most challenging tasks. However, we have done proper research catering to all your troubleshooting needs. Checking out these best freelance websites for beginners will make it easy for you to find a suitable freelancing job. 
Even if you are a beginner or have already worked as a freelancer, the platforms we have suggested in this guide are top-rated and prove to be ideal for all freelancers. You just need to sign up to those platforms, establish a great portfolio, take some tests, prove your skills and upload your work samples (if you have any), and you are all set!
20 Best Freelance Websites For Beginners
It may depend upon your skills and the niche you are proficient in; you can choose among the best freelance websites for beginners:
1. People Per Hour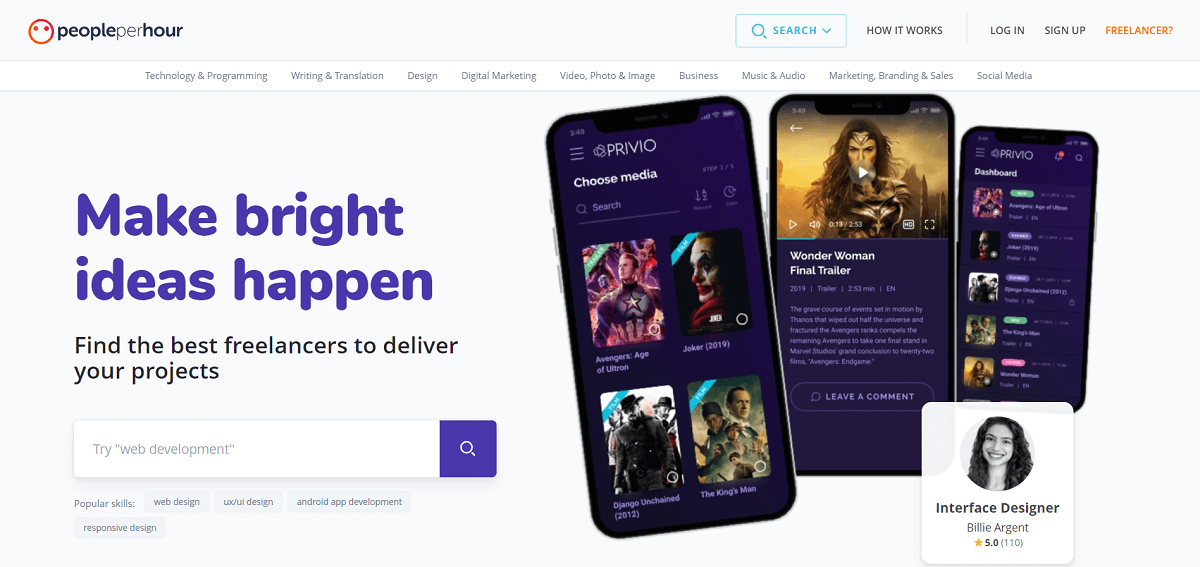 People Per Hour is a freelancing site used by more than a million freelancers and organizations. It is a platform providing a community of freelance talents from all across the globe. It is a site from which you can make ample money as a freelancer. 
It offers you work with multiple gigs and niches such as website designing, web development, content writing, content marketing, content analysis, and many others. 
It also showcases numerous features, including in-app messaging, proposal viewing, invoicing, and account management. Moreover, it optimizes the way sellers connect with companies and organizations by enabling them to use an array of tools required to complete freelance tasks. 
Through one of the best freelance websites for beginners that is People Per Hour, a freelancer's earnings depend upon the payment strategy you opt for and the client or business you are working for. It provides you with monthly, one-time, and quote-based payments, which you can choose as per your individual preference. 
USP of People Per Hour
You need not worry about getting paid within the timeframe, as the buyers or the businesses make down payments beforehand to this platform. Once their payments are processed, the People Per Hour team verifies the buyer. 

It also provides an opportunity to find suitable buyers and sellers within your location, facilitating a better understanding between both.
Visit Now
2. Fiverr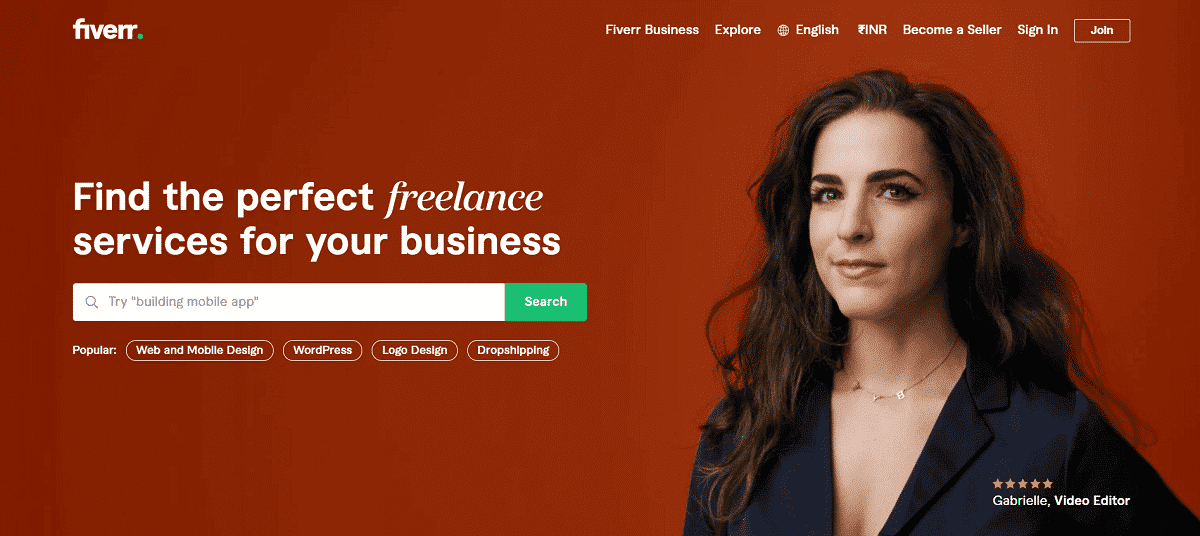 Fiverr is a renowned freelancing platform that was founded and established in 2010. This platform is widely-known for all the freelance services it provides. 
Primarily, Fiverr is a gig-based platform where freelancers or sellers create their gigs. These gigs are just like an advertisement for the services provided by a freelancer. Besides, it also includes the price they charge for rendering those services. The more attractive the gig is, the more response a freelancer gets. 
The buyers or the businesses pay in advance for those gigs to Fiverr and when a freelancer completes the task assigned to them, Fiverr transfers the payment into the freelancer's account. These tasks may range from web designing, web development, writing, social media marketing, digital marketing, audio editing, translation, video editing, etc.
Also Read: 30 Most Profitable Gigs on Fiverr
As a freelancer, the best part about this stellar platform is you need not contact the businesses or companies one by one, which means it does not encourage cold emailing. 
The minimum price of the gig is $5, which can be increased depending upon your experience in this profession, skills, demand, duration, and work complexity assigned to you. 
USP of Fiverr
The seller can quickly sell their services by allowing them to market them over this platform effortlessly. Even if you are not tech-savvy, you can still manage to use it. 

This platform respects sellers' privacy and buyers as they use data security measures and state-of-the-art anti-fraud. Also, other files and messages are exchanged through a secure system within this platform. 

 This platform keeps personal data safe and secure. No details are shared with a third party, and no one can misuse your personal information.
Visit Now
3. Freelancer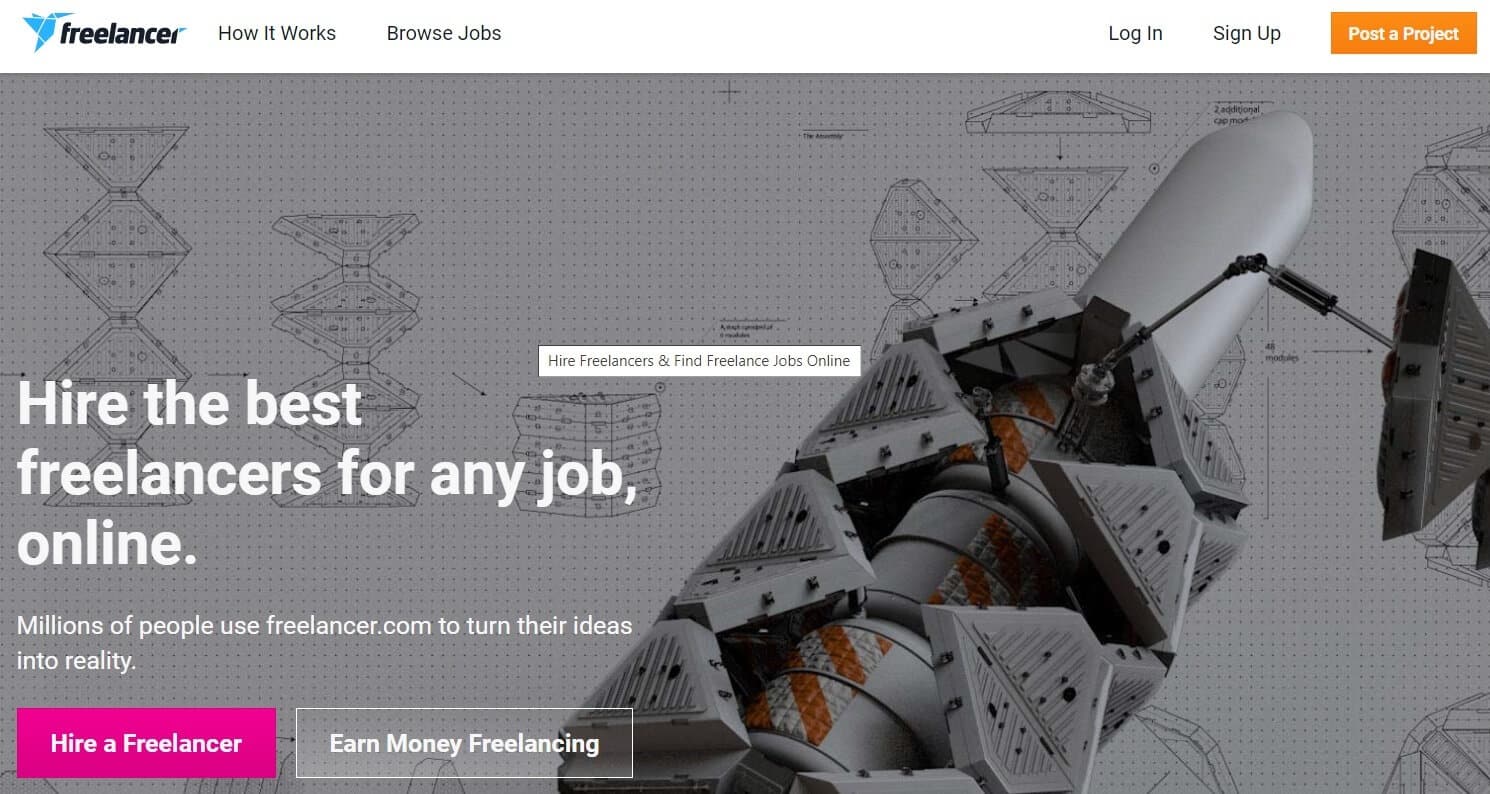 As the name suggests, this website has provided an opportunity for many freelancers to make bountiful money. IT freelancers predominantly use the website in countries including India, UK, Pakistan, and the United States. This platform's total user base is more than 24 million, along with a 24X7 presence worldwide.
This platform's jobs are easy to find and cover many different design work facets, from graphic and logo design to web development and SEO writing jobs. 
You might be wondering why Freelancer.com is ranked among the best freelance websites for beginners? There are multiple reasons, including:
The platform helps you maintain work transparency with your clients. But how? It helps you monitor the time spent in every section, such as completing tasks, sharing data, and tracking your progress. It also facilitates freelancers by allowing them to connect with their clients on live chat.

The payment system is safe, secure, and reliable. Once you complete the task through this platform, you can rest assured that your payment will be released within few days, depending upon the milestone of the payment system you have opted for before beginning the project.

It becomes easy for freelancers to showcase their skills and talent to employers seamlessly connecting over this platform. This way, it becomes easy for employers to find the right individual for the right job, and even the freelancers get the job as per their proficiency.
Visit Now
4. Upwork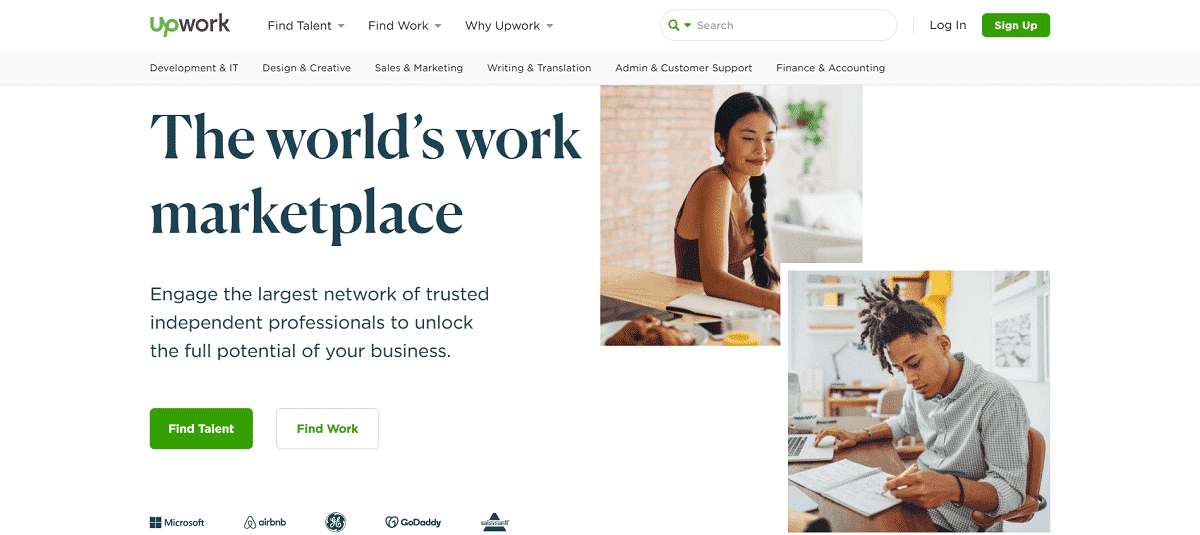 Upwork was formerly known as Elance-oDesk and was founded in 2015. It is headquartered in the United States. 
If you are searching for a freelancing job, it is high-time to sign up with this platform and go ahead. The best part about Upwork is it provides numerous opportunities no matter what type of freelancer you are. However, the platform is full of freelance web developers, content writers in all niches, graphic designers, ethical hacking, customer support, marketing, sales, and much more. 
It includes more than one crore freelancer for more than 35 domains and 50 lakhs registered businesses worldwide.
Undoubtedly, Upwork has simplified businesses or employers' processes by searching for the appropriate candidate for the job effortlessly. In addition, it has equally played a crucial role for freelancers as it has helped them get approval for their application as per their skillset and expertise. 
When you complete a task for a client on Upwork, it reflects the number of hours you took to complete that project, based on which you get paid from the client. 
USP of Upwork
It provides In-App communication channels as Upwork believes productivity immensely depends on effective coordination among the employees and employers. Thus, it offers an in-app messaging tool that helps clients provide feedback to freelancers via text or video. Furthermore, freelancers work as per the client's input and comprehend the client's vision. 

Along with easy billing, it also offers secure payments. Freelancers just need to send the bills to the employers once the task is completed and the payments are released within the timeframe. Upwork also supports credit cards and other electronic payment gateways, making it easy for businesses to release the payment.
Visit Now
5. Guru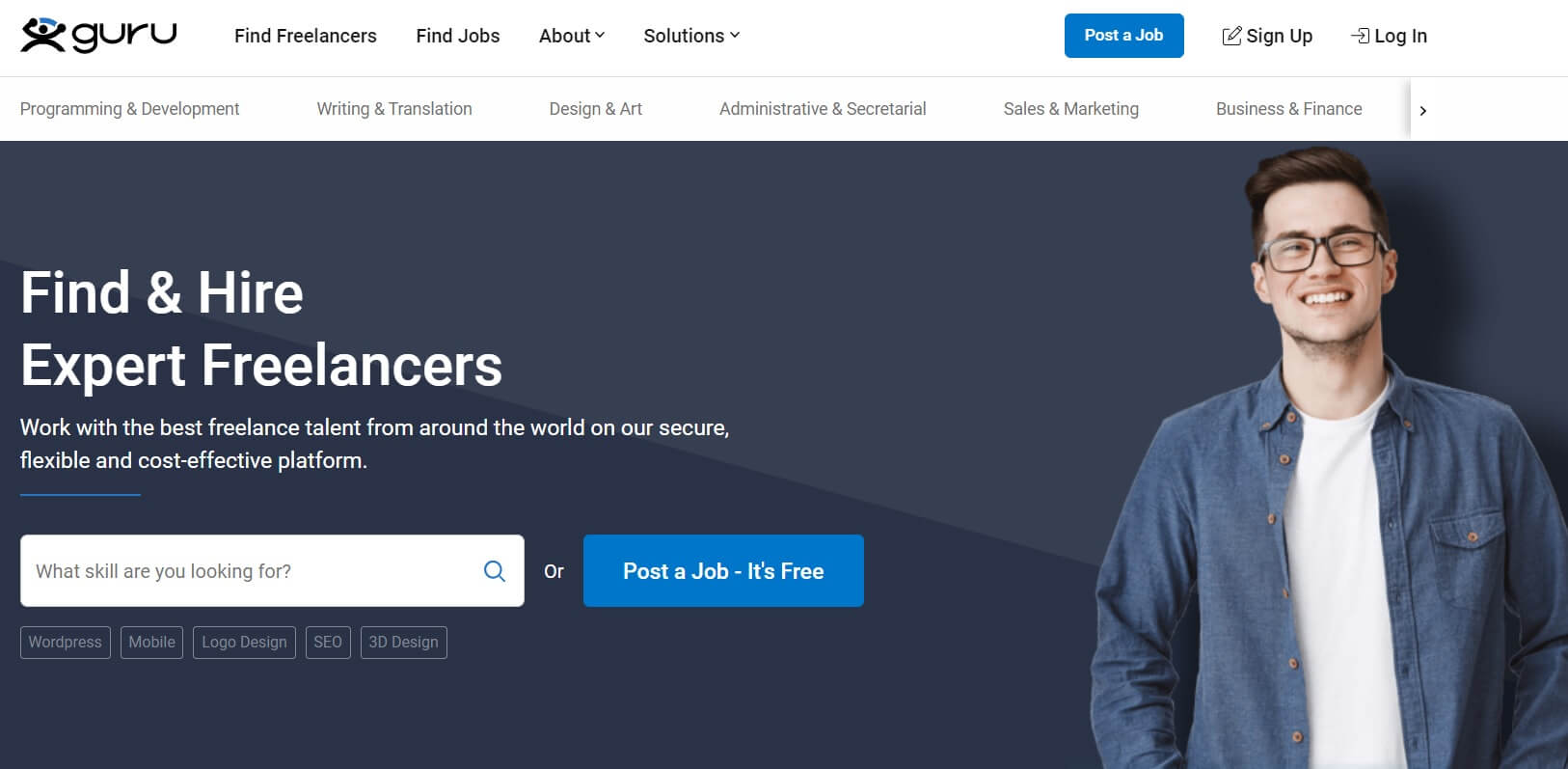 Guru is a leading platform helping many individuals find jobs and projects effortlessly. It is a platform encouraging transparency, value trust among freelancers and businesses. Signing up with this platform will make you a part of 3 million freelancers working as a web developer, architect, writer, etc.  
It is a breathtaking platform, especially for beginners, as it helps them create profiles straightforwardly. To begin with, you can get your hands on finance, marketing, administrative jobs, etc. 
Several jobs are posted on Guru every day. Finding an ideal job as per the command you have in a specific domain is not that difficult. All you need is focus,  grit, and determination.
Also Read: 25 Best Affiliate Marketing Platforms & Networks
There is nothing sketchy in this platform; it is a reputable website that provides plentiful work opportunities to various freelancers worldwide.
Visit Now
6. Smashing magazine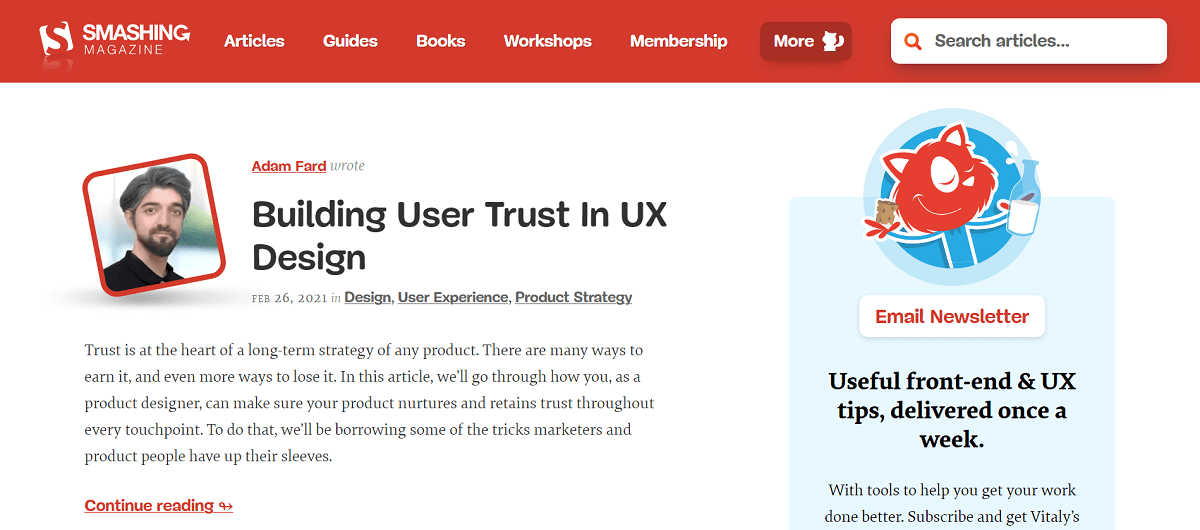 Smashing Magazine is a website and e-book publisher offering professional resources and editorial content for web designers and web developers. The company was established in 2006 as a part of the German-based Smashing Media AG. 
It consists of more than 1 million viewers per month and is listed as the top-rated magazine in web development and web designing. This platform has provided numerous opportunities to freelancers in wide-ranging domains such as Mobile app developers, Java developers, web designers, UX designers, Java Script developers, etc. 
Moreover, it also offers the users another spectacular feature facilitating the search for remote, part-time, or full-time jobs effortlessly.
Visit Now
7. Simply Hired

There are many reasons why Simply Hired is listed among the best freelance websites for beginners. This platform offers you a feature allowing you to browse jobs in your nearby location. It also provides freelancers with an option to choose among the jobs they would want to do, after analyzing their qualifications. 
This website also offers a beautiful tool that can be used to check the list of top salaried companies and let you know the estimated fee. 
This platform is to make money and complete tasks allotted by the companies/individual clients you work for. It will also help you enhance your knowledge from their blogs and create a professional resume from their website.
Visit Now
8. Urban Pro

Urban Pro is an online tutorial platform providing many freelancers an opportunity to earn enormously. You just need to have adequate skills in teaching people of a specific age group. For instance, you can become an online tutor for teaching class 1st to 5th-grade students or instruct people to play any musical instrument. It solely depends upon your area of expertise. 
Online tutors at Urban Pro are also specialized in taking exam sessions, teaching different languages, IT courses, and dance coaching sessions. At Urban Pro, freelancers make ample money as the platform provides more than 1000 categories to choose from. 
Also Read: 20 Websites Where You Can Earn $100 Daily
If you are accomplished in handling people of any age group and teaching entices you, go for it without giving it a second thought. All you need to do is create your profile, bid for the best, connect with the students you are about to teach, and start the online training sessions. 
Urban Pro has gained utmost recognition as this platform has high-quality trainers and offers premium plans to freelancers encouraging transparency and promoting their brand value.
Visit Now
9. Envato Studio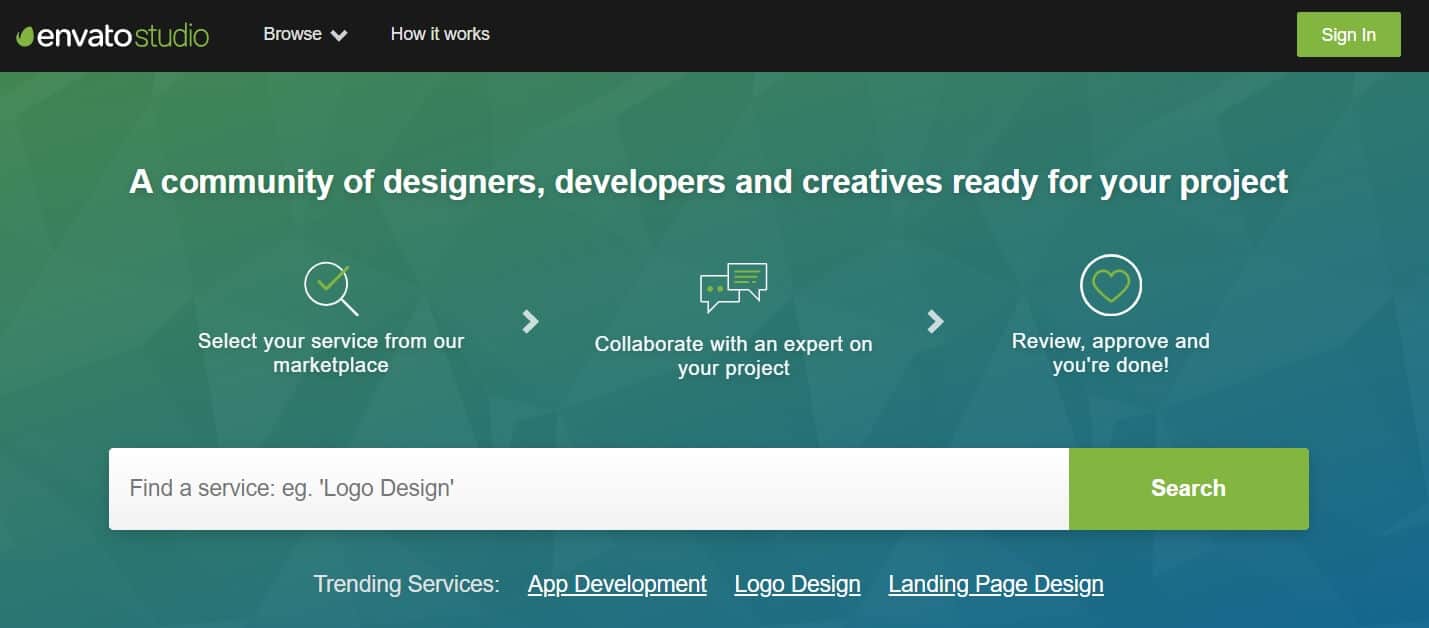 Did you know Envato Studio is a platform serving a separate marketplace for freelancers, especially developers and design professionals? 
Envato Studio is a renowned website built to promote collaboration among creatives, designers and developers, and proficient employed people. Primarily, this platform facilitates the search for hiring young, avid, and determined individuals. 
It is an online community offering designing jobs related to website design, logo design, landing page design, product design, UI/UX design, graphic design, and much more. You can also join this platform as a javascript developer, remote native developer, software developer, etc. 
It makes project hunting easy. The companies can easily choose among talented WordPress designers/developers and even online marketers and app developers by selecting from the uploaded portfolios. These portfolios are uploaded by the freelancers/applicants. The entire process encourages transparency.
Additionally, this platform helps increase freelancers' productivity by allowing employers to provide their valuable feedback in real-time. It also offers a tool featured with job management functionalities allowing streamlining of a project development process.
Visit Now
10. Flexjobs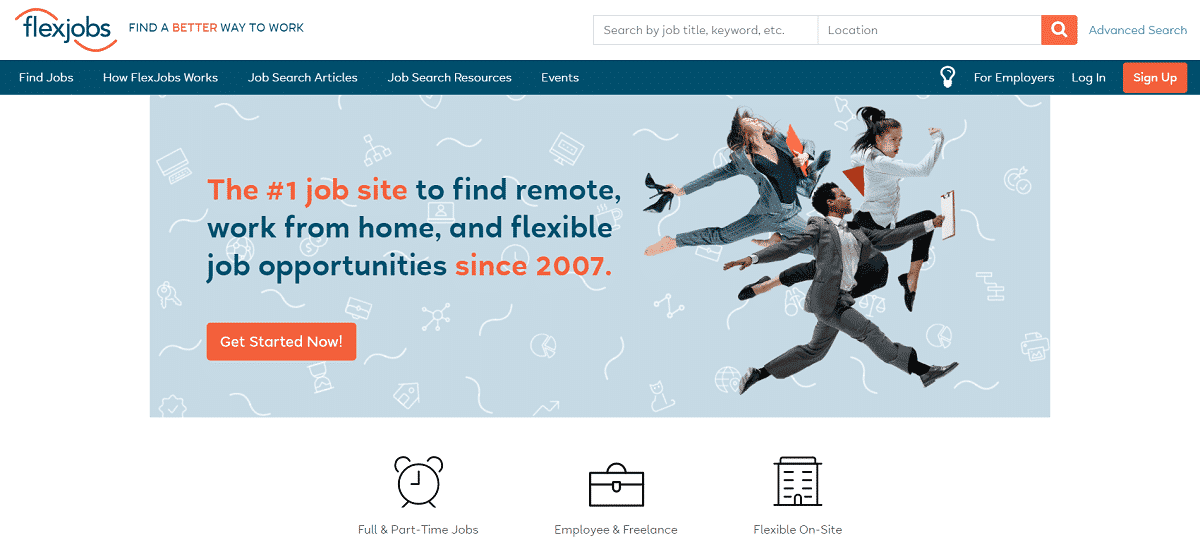 Flexjobs is an online portal that helps you find flexible schedule jobs, part-time jobs on several domains. It is straightforward to sign up with Flexjobs. Once you become a part of this community, you can get unlimited access to jobs.
It is effortless to apply through this portal. Once your profile is created, it becomes easy for employers to find you over this portal. You will receive an email alert when the employers post a new job, as simple as that! You can apply easily with the help of the mail you received.
Also Read: 10 Best Credit Cards For Freelancers In India
You can also opt for its premium version that provides you full access to a wide range of network of employees, numerous aptitude tests, and extensive descriptions of every company that proves to be very useful.
Visit Now
11. Designhill
Designhill lets the employers create a project contest, that will display a slew of design entries. This helps them gauge what services are required and what they get through a search box located at the landing page's top-right section. 
The contests conducted on this online portal are pretty polarizing. However, it acts as an ideal platform where graphic designers and companies collaborate and help creatives develop captivating work. 
Moreover, this website follows a transparent payment structure making it easier for the clients to anticipate how much the finished design can cost. It is a useful feature as the prices of finished designs could immensely vary. 
Being a graphic designer, you can work as per your area of expertise in the various streams, including clothing and apparel, website and app development, brand identity, design social media, and many more. You can also participate in different types of graphic design contests, one-to-one projects, custom design services, readymade logos, and other small design tasks.
Visit Now
12. Nexxt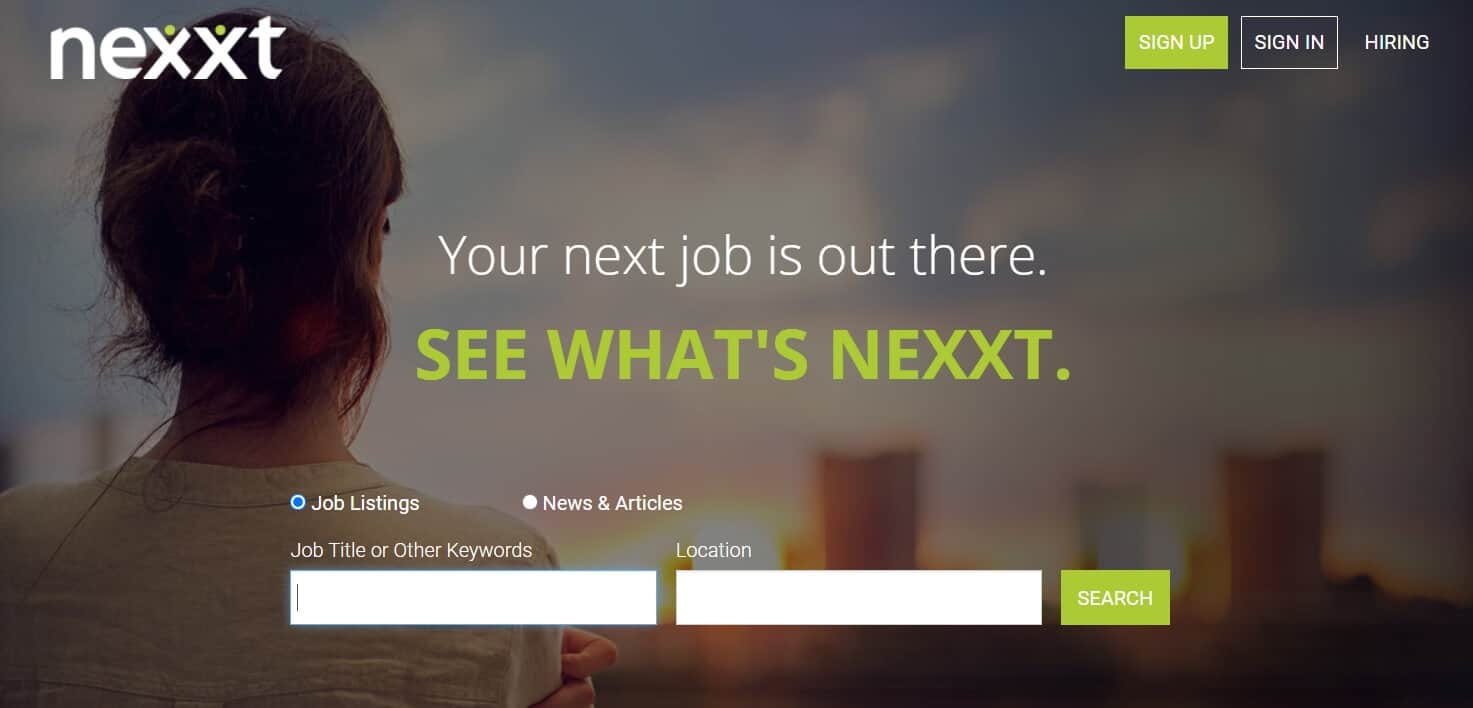 This cloud-based platform is ranked among one of the best freelance websites for beginners for several reasons. It is a widely used website that categorizes the job as per 4 criteria- local focus, career focus, global focus, and diversity focus. The best part about Nexxt is that it allows you to try freelancing jobs in different domains that align with your career path. 
Through this platform, employers are able to find the right-fit talent suiting all their requirements. In addition, this website is user-friendly for freelancers as they can effortlessly hunt for jobs by seeking out position descriptions and advertisements displayed on this platform. 
Nexxt facilitates the communication channel between clients and professionals by allowing them to work amicably. Whether it is a short-term or long-term project, it is an ideal platform for all types of competent professionals.
Visit Now
13. Freelancing Writing Gigs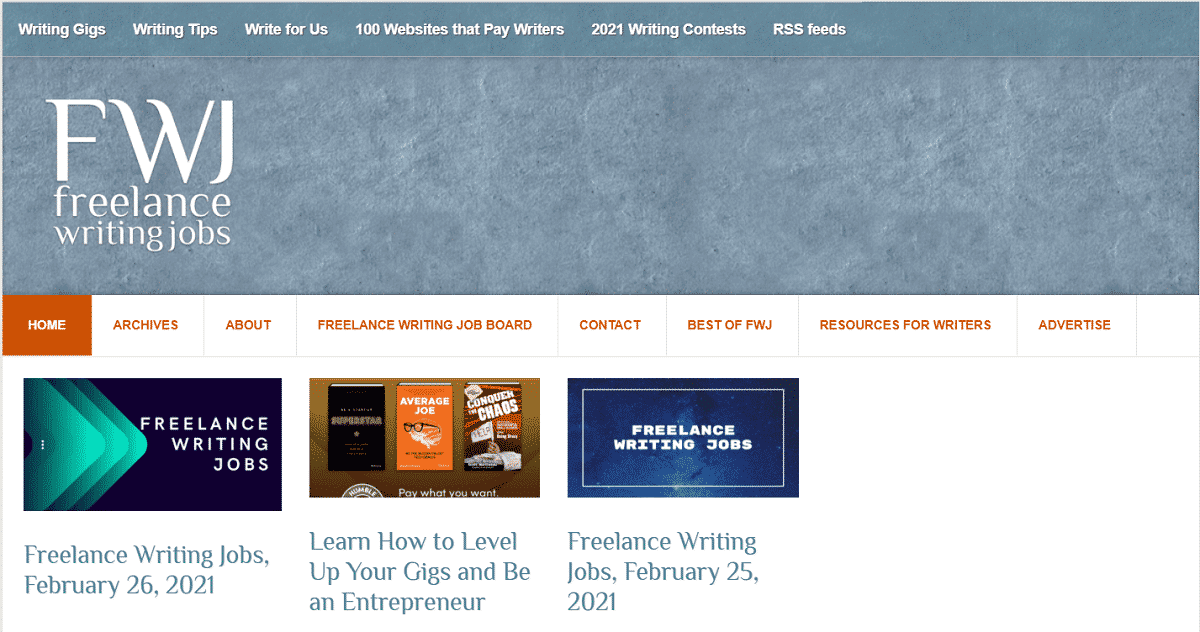 It is a leading platform providing work to a plethora of freelance writers. Freelance Writing Gigs is connected with more than a million freelancers. 
This platform incorporates Writers Resources Area. It acts similar to a stepping stone of a freelancer's career and holds the potential to take their career to a whole new level. It is beneficial for newbies who are new to the world of writing. This section also apprises them with valuable tips that help them to boost their career, such as:
Job Hunting Tips-

The ways to get a felicitous job as per your qualification and skills. 

Writing Tips-

The most effective way to write according to the niche you have expertise in.

Business Tips-

Educate freelancers about how to treat freelance writing as a business.

General Tips-

Let them know how to differentiate between potential clients and general clients.

Online Portfolio-

Educates on what should a freelancer offer to potential clients.

Downloadables-

Informs Practical and freelance writing resources. 
This website assigns numerous tasks to freelance writers every day, including online content writing jobs, editing jobs, publishing jobs, blogger jobs, proofreading jobs, remote writing jobs, and much more.
Visit Now
14. Hireable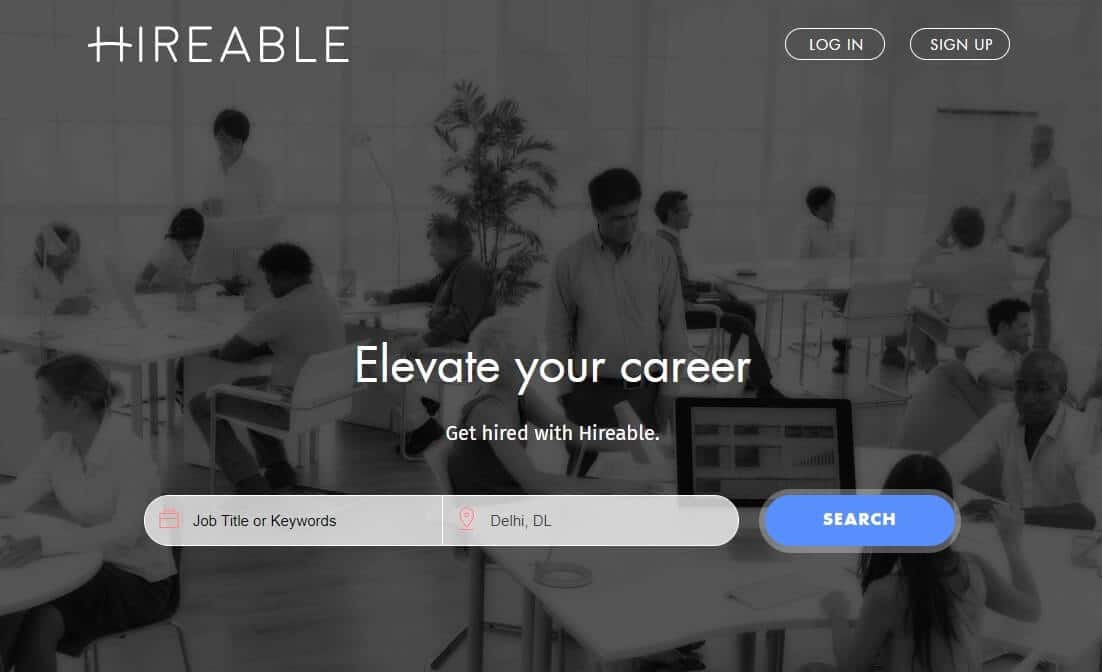 The primary purpose of this platform is to nurture a community of freelancers online. They believe job hunting should not be difficult. Thus, they have provided users with a search engine yielding multiple results with just a few clicks away. It plays with a single keyword if a freelancer wants to seek out the jobs befitting all their requirements. 
It has a straightforward UI/UX and precisely provides what can a freelancer wish for; such as recommendations, job alerts, and pop-ups, keeping track of all your saved jobs, and the jobs you have applied for.
Visit Now
15. TaskRabbit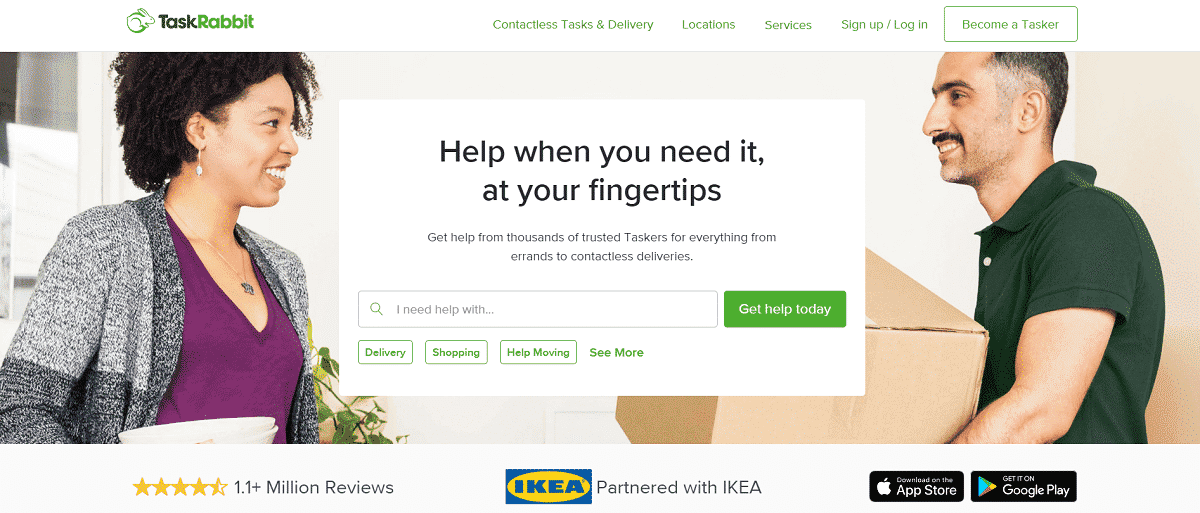 TaskRabbit is based on a unique approach. It is a freelance marketplace that matches freelance labour with local demand. It is an excellent platform, especially when you want to land a freelance gig that is not related to the tech industry. 
The platform is best known for its same-day service capabilities. One can earn quickly and efficiently if you are ready to get indulged in different tasks related to housekeeping, furniture assembly, grocery delivery, yard work, etc. You need to communicate with the clients you are working for, who will describe to you the services they require.
Also Read: How Much Do Freelance Digital Marketers Make In India?
Another noteworthy feature it offers is that it notifies you about the task's due date, helping maintain good relations between the freelancers and clients. It also does not lead to any chaos and troublesome situations. 
Moreover, this website allows you to market your skills to prospective clients efficiently. To accept the task, you need to sign up for the service, agree to their terms and conditions, and fill in your personal details.
Visit Now
16. Codeable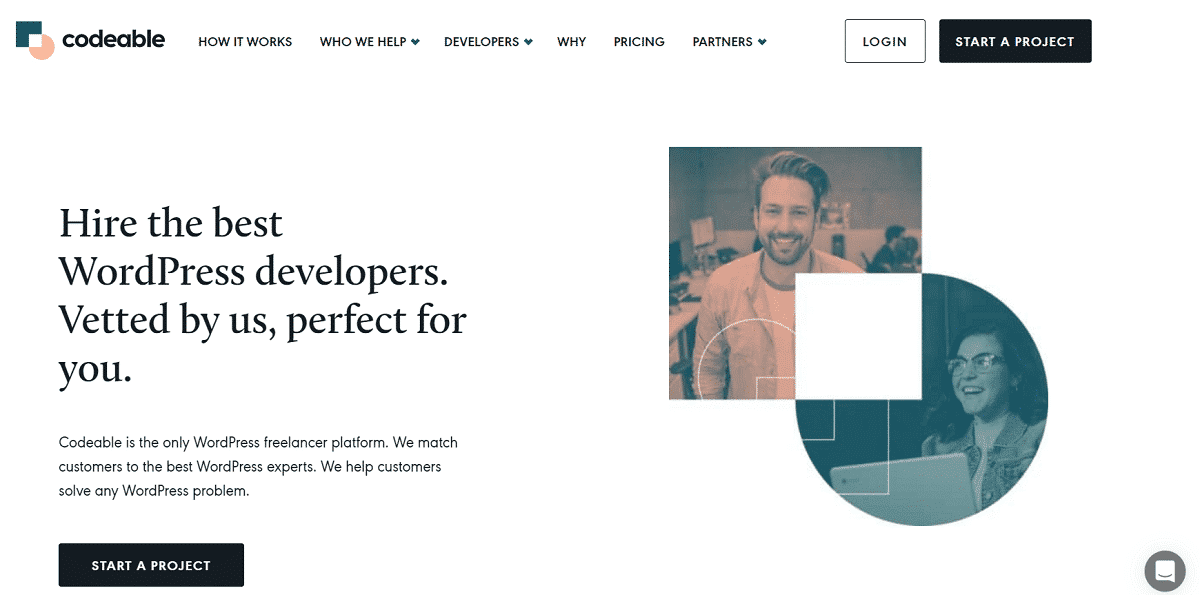 Codeable is a web platform that is considered to be one of the most intriguing sites for freelancers. This simple platform is dedicated to WordPress developers from all across the globe. 
It also ensures that freelancers need not check the credentials of the individual developers. It becomes easy with an algorithm that helps them search for all kinds of jobs once they enter their requirements. 
Codeable does not follow the bid strategy. Instead of bidding, it allows you to set your price. As Codeable believes the bidding system encourages pricing competition that hinders the talent and potential.
Visit Now
17. Writer Access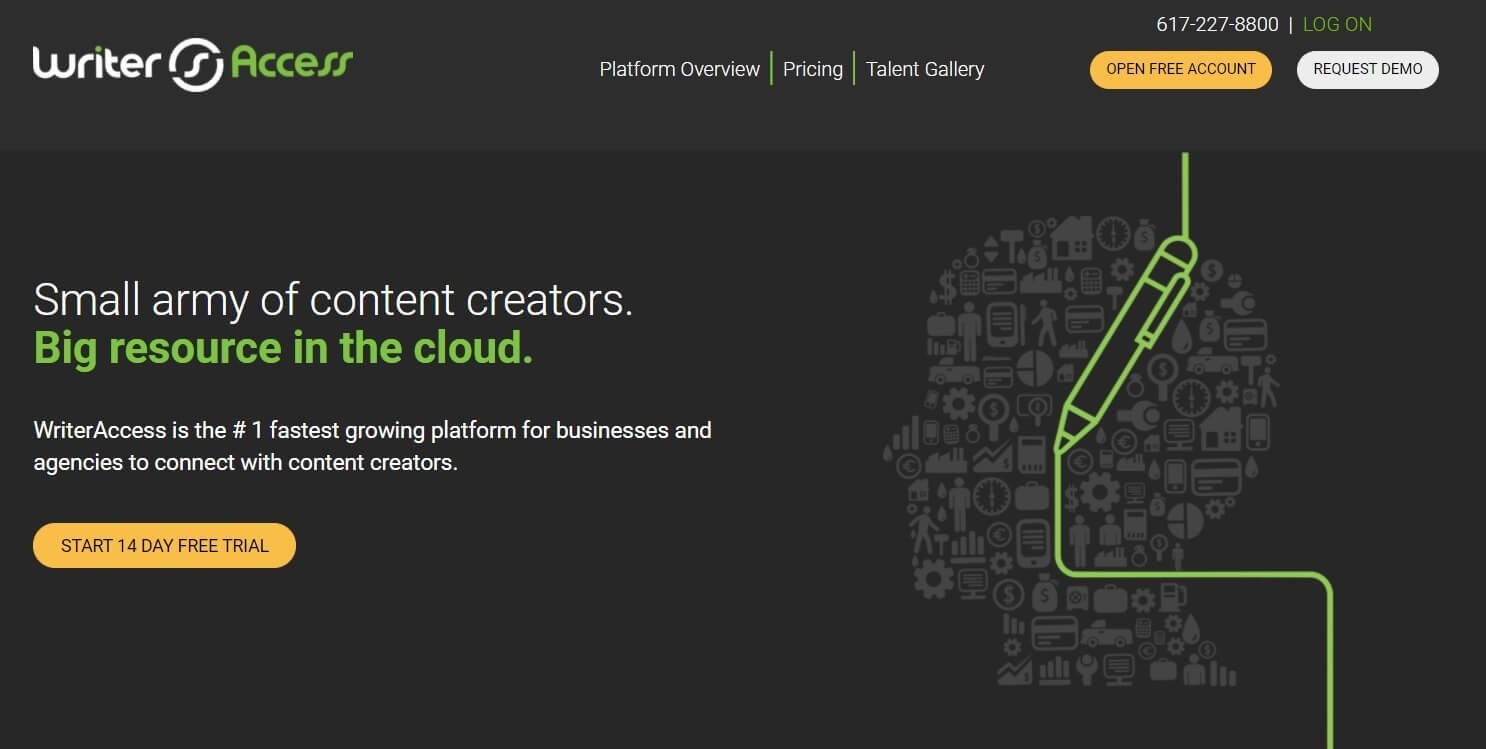 One of the reasons why Writer Access is ranked among the best freelance websites for beginners is evident and straightforward. The platform does not involve any complexity, especially when assigning tasks, handling them, and receiving payments. It follows a seamless process.
This platform is a pool of freelance writers, editors, translators, content strategists, content marketers, and content analysts. Being a freelancer, you can work from anywhere in the world. 
Writer Access includes all kinds of writing jobs, including tech papers, article or blog writing, case studies, press release, newsletters, promotional blogs, product descriptions, etc.
Visit Now
18. Catalant
Catalant is a hub of freelance professionals. It is an excellent platform that is highly reliable. The platform is best-known for allowing freelancers to connect with the right businesses. But how? This platform uses an agile operating model that helps the work process be accelerated at a higher rate. 
Catalant also supports different projects, including business plans, marketing analysis, social media advisory, financial projections, and research.
Visit Now
19. Crowdspring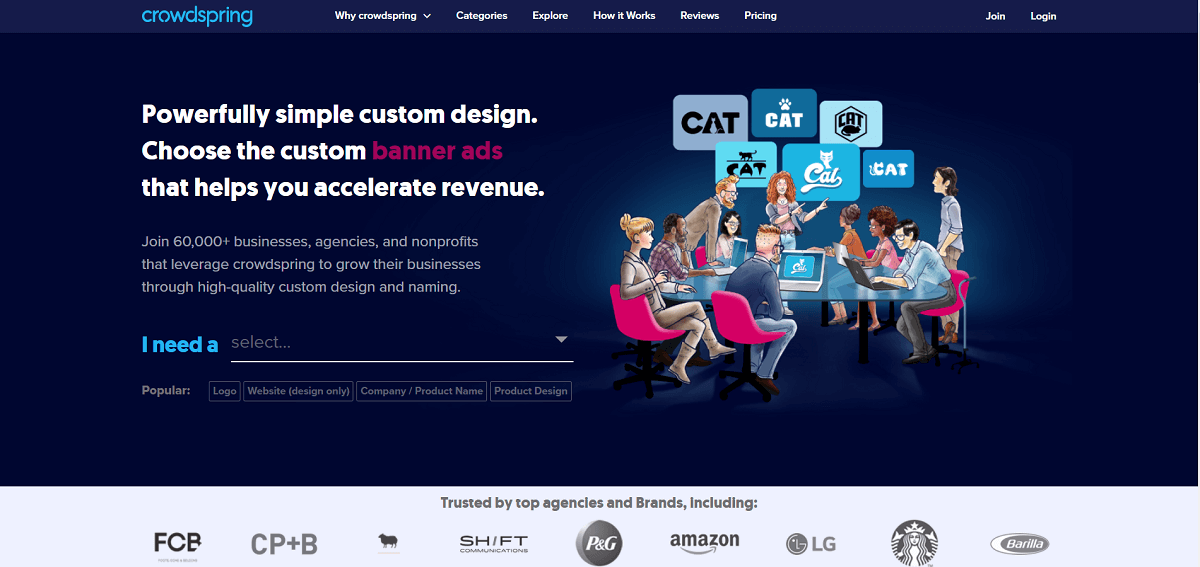 Crowdspring targets creatives who are looking for substantial projects. The platform primarily connects freelancers with entrepreneurs who offer them an opportunity to showcase their talent and proficiency. 
The platform is widely-known for hosting more than 2,00,000 creative talent, and a minimum of 50,000 businesses across the globe. 
This freelancing website is equipped with detailed guides that not let you lose your way in your quest for clients. Moreover, it also allows charitable or NGO's worldwide to post design projects every few months. One of the USPs of this website is that it will enable you to help the needy while using your skills and expertise by submitting your designs.
Visit Now
20. Skyword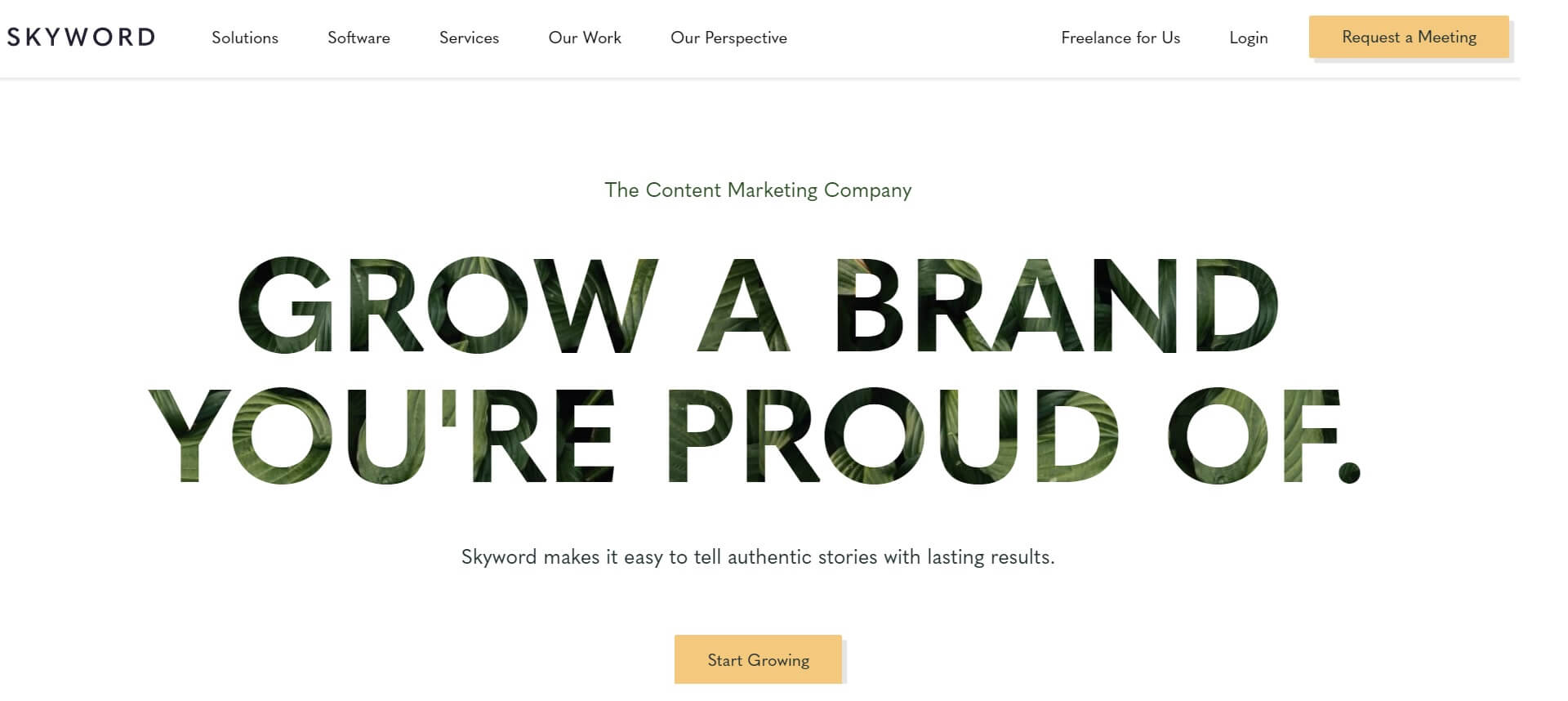 Skyword is ranked as one of the best freelance websites for beginners. You must be considering what is so special about this website? It consists of numerous content marketing vaccines allowing freelancers to register themselves as content marketers, content strategists, editorial managers, copywriters, and much more. 
The platform is used in more than 25 countries with 13 language support. Just like many other websites, it does not serve English-only companies.
Furthermore, multitasking tools are available over this platform, helping entrepreneurs optimize their content through keywords, access bird's-eye, and drill-down marketing metrics, schedule the publishing of posts on social media sites and view performance reports generated by Skyword, and much more.
Visit Now
How to Get Approved to Freelance Websites?
It may not be easy for everyone to get their profile approved for the top-rated freelance websites. However, we are mentioning the valuable piece of information which will help you get instant approval for all the major freelancing websites we have mentioned in this guide:
Do not write generic headlines on your profile, such as open for freelancing websites, looking for jobs, etc. 

Add an enticing headline that showcases your skills and qualifications. Just make sure, add a suitable keyword that will help you rank better when a client is searching for freelancers.

Do not write long stories on your profile. Always keep it short and crisp. 

Upload a Professional Profile Picture instead of selfies or other casual pictures.

List your top skills, especially those relevant to your domain, and help you grab the opportunity quickly. Do not add skills that are irrelevant such as cooking, singing, or dancing, which may add you to the list of rejected applications.
Factors to Consider While Looking for Best Freelancing Websites
Customer Services

Payment modes available

Commission Fees

Try not to opt for a general freelance website, instead go for the website, which is more specific based on your aptitude and skills.

Read all the Terms and Conditions prudently before you sign up.

Do proper research before you think of collaborating or start working with any freelancing website.

Beware of scam websites.

Have a clear plan, examine your qualifications, access your qualities and individual interests, and then consider jumping the ship.
Recommended: 20 Best Free Reseller Apps In India
Freelancing is about flexibility in choosing your job along with having the freedom of the time and place to when and where you want to complete your assigned tasks. 
The list of best freelance websites for beginners is made after extensive research by our team. All the freelance websites we have mentioned will cater to every type of freelancer's needs. 
As we believe, freelance websites are just one way to find work! Do you think the same? You can share your feedback about this article in the comments section below.