Working as a freelancer is tough and daunting, and the hardest part is to find prospects or the right gigs. So, here we are with 30 most profitable gigs on Fiverr for you. Find the apt one for yourself now.
There are a lot of people in today's time that plan to make extra money but are not aware of how? Here is the answer for each one of you who wants to make money easily and just by sitting at home. Fiverr, is the website that can help you earn more money than you have ever dreamed of.
Fiverr is one of the best marketplaces to generate extra revenue and start your side project while things get rolling on your big idea. This is a website where you can sell any service and the price begins from $5. In fact, this can be a great place for beginners who do not enough cash to invest in their start-up business.
What are Fiverr Gig Ideas?
A gig is your personal advertisement page on Fiverr, here you would be able to present the type of products or services which you can provide. On the website, you would be able to see a list of categories from where you can choose your Gig. You should keep in mind that you should have an expertise on the Gig that you select.
It can be any service or any talent which you are good at. Once you create the account, you can upload your picture and provide a short description of yourself and the services that you offer. You also have an option to edit the Gig whenever you want plus you can add a new one too.
What is Fiverr?
It is the world's largest marketplace for digital services. It is an online community of members where people provide their services and talents globally. If you have such skills and want to share it with people, then this is the leading platform for you.
How to join Fiverr?
Becoming a Fiverr seller is straightforward and simple. It has become a little longer process than it used to be a couple of months back. Still, it does not take more than five minutes to set up your account on Fiverr and start creating your first Gig.
There are two ways to sign up for a free account, first is by Facebook and the second is by just providing your email address and then choose a unique username and password.
You should keep in mind that you have to create a seller account, once you do that then you would have to fill in the profile where you need to put that what services you would offer to clients and information about your educational background and certifications.
You must complete 65% of the profile for becoming a seller. Thus, you can share the information you want and keep the rest personal, for example, phone number, etc.
Also, depending on the services you provide there might be a skills test before they approve your profile.
Benefits of Fiverr
After knowing what Fiverr is and how to create an account, it is substantial for you to know what its advantages are as a seller. Here are some of its benefits for you-
Numerous possibilities for Gigs– On this website, you would get amazed to look at the types of Gigs which you would find. You name it and they have it for you. All you need is expertise on any skill if you have it that Fiverr provide you with a platform to share them
Provides services that you are passionate about– This is an amazing website where you can find a place for out of the box thinking. If you are interested in any topic and can provide services, then Fiverr can become that place for you
Great potential earnings– Do not think that you can just earn $5, if you mix and match the packages with varied add-ons then there is a possibility to earn a decent amount of money every month
Flexibility– You have the flexibility of working from home plus at your convenience. You need not miss any class or your office for it; choose the time as per your availability. The best thing is that whenever you want you can pause your Gig and take a break
Payments– They have an amazing payment system where you can withdraw your earnings easily without waiting for a check in the mail.
40 Most Profitable Gigs on Fiverr
By now you are clear about the concepts and benefits of Fiverr, but it is vital for you to choose the most profitable Gigs on Fiverr. Here are some of the Gigs you can apply on Fiverr:
1. Proofreading and Editing
If you have excellent skills in you for spotting errors in grammar, syntax, punctuation, and spelling; then Fiverr can be a great platform to earn from it. If you want to attract more clients then the best thing you can do is to provide a sample of your work done so that the buyer would get to know more about your skills.
There are a lot of people who need proofreaders for their books, blogs, service pages, articles, and other such content. The demand for it is increasing day by day because of digitalization where people post a lot of things online and need proofreaders for editing it and making it error-free.
If we talk about the pricing, it majorly depends upon your work and experience as the more veteran you grow the more money you can charge. Your portfolio would show everything to your clients about your work experience and the skills that you possess. You would have a major benefit if you are associated with big organizations as you can get good money.
The pay on Fiverr for proofreading usually ranges from $0.33 to $1 for 100 words, which means if you do 10,000 words you can earn $33 to $100.
2. Design Book Covers
If you have graphic skills and are well-versed on designing amazing book covers then you should try your hand on Fiverr as you might get some good clients to work for. You would be able to sell this service here at good prices.
All you require is the right tools and skillset and that is it, you would be able to earn bucks from it. As eBooks have become so renowned nowadays, you would not even have to print the book covers anymore.
You would need to learn about Photoshop and then send the designs made by you to the buyer. You should keep a few things in mind before making a cover that it should justify to the content mentioned in the book and should relate to it.
Your book cover should be self-explanatory, which means that the buyer should be able to judge what book he is buying even without reading the content. There is a good scope in this and so are the earnings.
If you have already created book covers for some successful books then you can get around $100 to $250 for one book cover.
3. Logo Designing
There are a lot of companies that have used Fiverr for getting a beautiful and attractive logo designed for their business. This service has been high in demand on Fiverr, every day a new or existing company comes up with a demand for getting a new logo designed or making some changes in the existing one.
For designing a logo you do not require a huge skill set. But if you have skills for making unique and creative logos then this can be a big opportunity for you. This is one of the most selling gigs on Fiverr and people are ready to pay an enormous amount for this service.
All you need to show in this field is creativity. Thus, if you have it in you then there is no stopping for you in it. In fact, learning logo designing is very easy and can be done in a short period.
You can earn a good amount of money by opting for this Gig, everything depends on your portfolio. If you have experience and already designed a logo for some big companies then you can earn around $75 to $100 for one logo and therefore it is one of the best Fiverr gigs to make money.
4. Virtual Assistant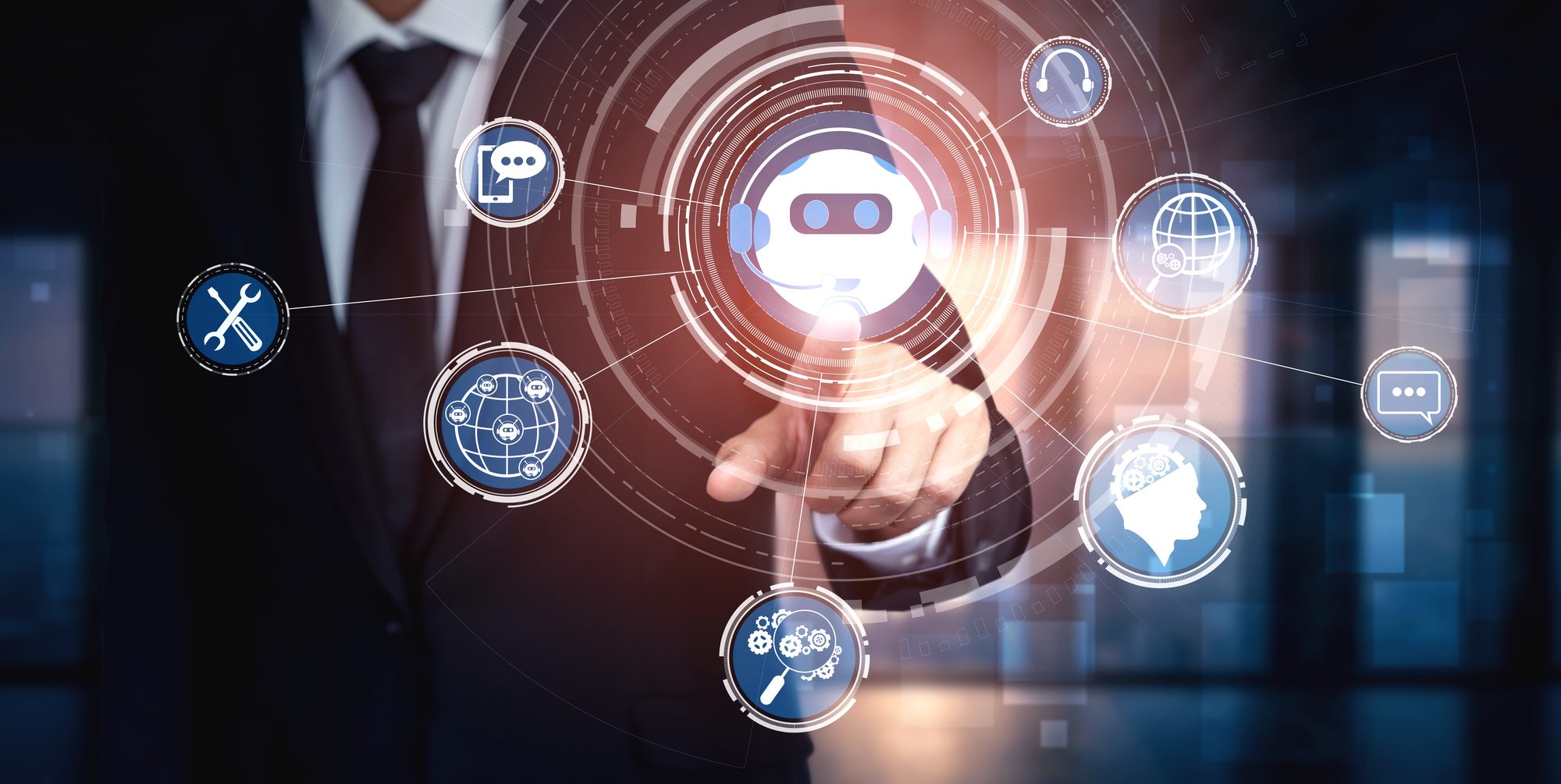 This is one of the best ways of working for someone from all around the world. The good thing is that the demand and popularity of such jobs are increasing every year. There are a lot of jobs that come under this category such as research, data entry, creating emails, teaching lessons, virtual computer repair & cleaning, etc.
A virtual assistant job is also in high demand on Fiverr as it usually very simple and does not require any particular experience or educational background. Being a virtual assistant you would have to do short tasks on sites where you can earn money by performing tiny tasks online. This type of work is similar to micro jobs and freelance projects.
The price range of it depends from work to work and the time that you give. If you provide 5 to 6 hours a day you can earn around $5 to $15 per hour. But it depends on your experience, the time you give, type of work, and many other such factors.
5. Ad Campaigns
If you know well about setting up ad campaigns for companies that generate sales in the business. If your answer is yes, then it is one of the most profitable gigs on Fiverr. Google Adword ads and Facebook ads campaign are companies that help the business to generate more leads.
The good news is that there are various companies that prefer hiring individuals over agencies as it helps them save money plus it is easier for them to get the change done instantly.
There can be different types of needs when it comes to advertising. It can be as easy as just wearing a watch and click a photograph of you wearing it. Or, there can be a requirement of preparing a proper campaign or model for which you would have to think of innovative ideas.
Advertising is one of the most significant parts of the companies as it allures marketers from varied fields. In recent times, Instagram and Facebook are used the most as they are the best places for doing promotion or advertising.
6. Creating Video Greetings or Intros
This is another category in which Fiverr excels. Creating videos has always been one of the best ways to make money as people are more inclined towards videos as compared to reading the content. If you possess skills in you for creating unique and creative videos then this can be the best Gig for you.
You would be required to create amazing animated videos with logo, create cards with unique voices, or using graphics to create different videos, etc. All these ideas can attract buyers and help in increasing the sale.
Creating videos is always one of the most profitable gigs on Fiverr because these gigs are not common, which means that you have an opportunity to earn more. If you have experience and have great skills then you can earn around $5 to $15 for creating one video.
7. Digital Marketing
This word has been all around for a couple of years and so has been its demand. Hence, there are loads of people who seek for buying digital marketing services for their enterprise and are ready to invest huge money for it.
In today's time, digital marketing means advertising delivered via digital channels such as email, web applications, social media, mobile applications, etc. You must have seen this lot of time while using social media platforms.
If you also possess digital marketing skills in you like email marketing, SEO, Ads campaign, content marketing, and social media marketing in you then it can be of great advantage.
You just need to offer these services on Fiverr and can work as a freelancer for various companies. The nice part is that you can earn a decent amount of money as its demand is growing every year and people look for people who can do it in the best possible manner for increasing their revenue.
8. Article Writing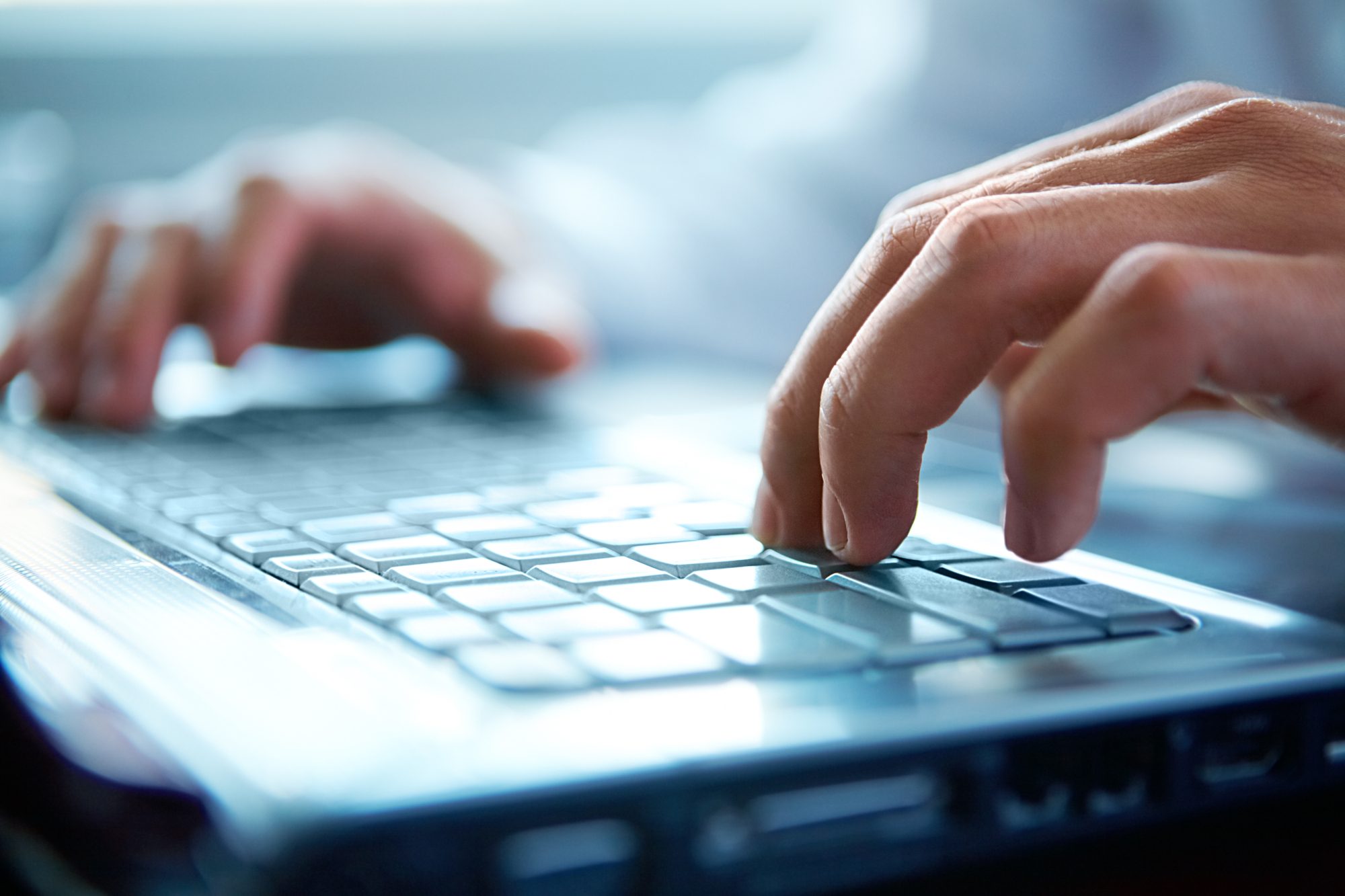 It is not an easy job and not everyone can do it, hence if you have great writing skills then this can be one of the best Gig for you on Fiverr. It has a lot of money and has also become very popular these days because of its increased demand.
A lot of companies hire article writers for attracting more and more people to their website. People prefer article writing because a nicely written article can take the company to the next stage. The only way to earn money through it is if writing comes naturally to you, else you would not be able to create an impression.
There is no educational background or prior experience required for this but for becoming a good writer you should read books/articles written by other writers and by doing writing practice. Thus, a good article writer is one who can express things by using few words. If you have it in you then you can earn around $5 per hour or for a blog.
9. Website Testing
Various people start their website or blog but are not sure if it is working fine. Thus, they seek people who can test their website such as navigation, on-page SEO, etc.
Additionally, there are a lot of people who want to get their apps updated but are inevitable to keep up with the trends so they need people who can do it for them. So, they pay people for doing this for their website. If you have knowledge on websites and creating them then you can use this on Fiverr.
The good thing is that it is not important to be an expert in this, all you need to do is share your knowledge and experience after using and testing their website.
It is a very easy and simple job as it does not involves too much technical knowledge. You can earn a good amount of money from it plus it also enhances your skills as you learn new things with every testing.
10. Designing Flyers, Leaflets, Business cards and Postcards
If you have an interest in designing and are good at photoshop then this can be of great benefit to you. You can earn a decent amount of money by making flyers. There are a lot of people who need a brochure for their companies or institutes and they pay a really big amount for creating a brochure.
You can use illustrator or Microsoft Publisher for designing amazing flyers, cards, or postcards. In fact, still, there are a lot of people who use business cards while meeting their potential clients or partners in person. You can opt for this Gig on Fiverr if you have an interest in this kind of work.
All you need is to show creativity and some knowledge of photoshop, if you have it in you, then you can get great clients and earn a lot of money through this. You can easily earn $5 to $10 for making one flyer, leaflet, or postcard.
Also Read: How to Make Money from Home in India
11. WordPress Troubleshooter
WordPress is very easy to use software but there are situations when it becomes complicated. WordPress is used by many people today and is very user-friendly but still, there are times when people get stuck and do not know the solution.
If you are a techie and well versed with WordPress then grab this Gig on Fiverr as many people seek for WordPress Troubleshooters. This is a great opportunity to earn money and help clients who are in a problem. For them, it might be a big issue but for you, it might just take a couple of minutes to resolve it.
This is in huge demand as troubleshooting is not an easy job and most people do not know how to resolve the issue. So grab this opportunity which you get on Fiverr and earn $50-$70 depending on the complexity of the issue and your experience.
12. Diet Plan
In today's time, everyone has become health and diet conscious, thus, many people look for dietitians who can assist them in eating healthy food. Therefore, if you have good knowledge of health and nutrition then you can make use of it.
There are a lot of people who go to the gym, some people have some health issues, some want to gain weight, etc. there are various reasons for which people seek the guidance of a dietitian. So, with massive demand be the one to provide services and earn extra money every month.
This is one of the top-leading Gigs on Fiverr as people want people who can provide them with the right guidance on eating as per their body requirements. Not only dietitians give them an eating plan but also make them aware of healthy living.
You can earn loads of money on this if you have experience and have good connections. Also, you must have complete knowledge of health and nutritional facts.
13. Giving Tips to new Parents
You might be thinking if it is really a profession? Yes, it is. There are a lot of new parents who need advice and guidance on numerous things related to their kid and they being a new parent.
It can be beneficial for you if you are already a family counselor by profession. For becoming a councilor for new parents it is paramount for you to already have an experience or at least have proper knowledge about it.
In this you would have to advise patents about daycare safety of toddlers, answering their queries on their general habits, breastfeeding, behavior, and other such things. If you can handle all this and have proper knowledge of it then you can earn money from it.
If you have a great experience in it and can give great tips to parents and make them feel more confident and excited about them being a new parent then you can earn around $100 for 6 months per customer.
14. Photoshop Editing
This has become one of the most popular Gigs on Fiverr. You can use Photoshop for removing background in images, giving pictures a digital makeover, editing pictures, and doing anything you want. It has a high scope but you must clear all the requirements before you start working on the pictures.
If you are a beginner and want to practice doing it then there is a free version Photoshop which you can download online but if you want to opt this as your profession then it is advised to go for its premium versions as there are a lot of features which can help you in editing the pictures.
It is better to make a portfolio of your work so that customers can see your work and rely on your work. If they are looking for the same kind of work which you have done then they may pay you a handsome amount of money for it. Usually, people pay $10 to $15 per editing.
15. Social Media Marketing
In today's time, almost everyone uses Facebook, Instagram, or other social media platforms. Businesses also try and take advantage of it and use it as a marketing platform from where they can attract more and more customers. As a social media marketer, you would have to help the buyer in advertising or promoting his product worldwide.
Your job would be to get more traffic on their websites and try and increase the leads. There are a lot of things that are included in this such as mentioning a blog on your blog post, creating fan pages for the buyers, market research, and many more such things.
There are loads of Freelancers in Fiverr which help people promoting and growing their business through social media platforms. If you too have experience in this, then this can be a great option for you. As social media marketing has become an essential part of marketing, its demand seems never-ending.
16. Product Description Writing
It is an interesting job but needs a lot of creativity and a great understanding of the product. If you have knowledge and experience in the writing product description then you can also opt for this Gig on Fiverr.
Almost every product that is displayed online needs product description. For example, the products that are displayed on Amazon have a description or any product that you search on Google too has a few lines written about the product. You can earn a good amount of money by doing this.
In fact, if you do not have prior experience of it then you can check on some of the descriptions and learn how it is written. If you have a creative mind and can write good descriptions then you would be able to earn around $5 to $50 per description. So you can try this for sure as it does not require any prior experience or educational background.
17. Making Video Tutorials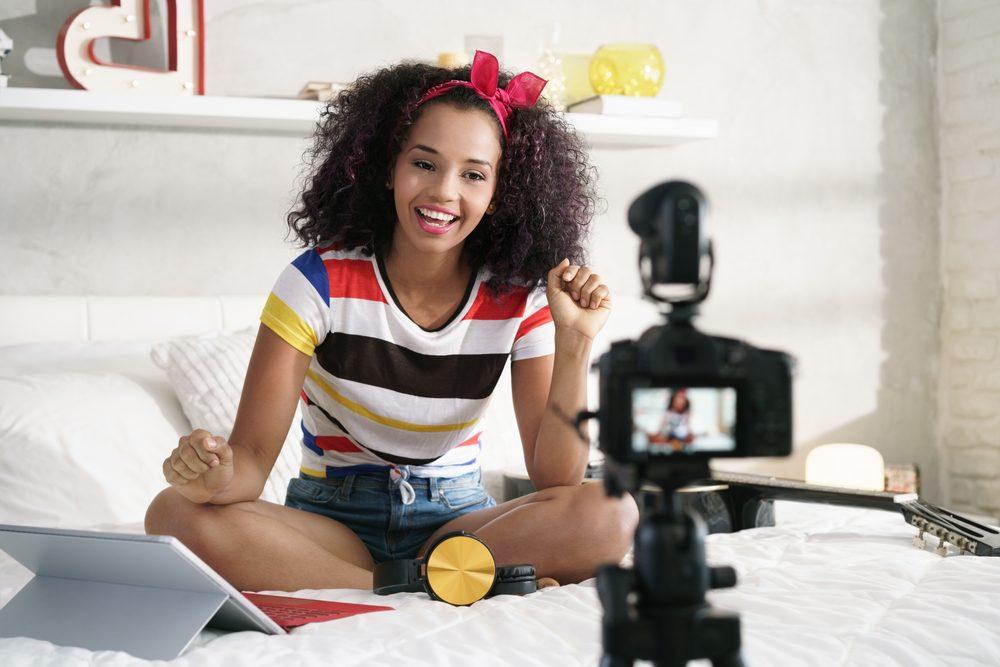 You must have seen a lot of tutorials on YouTube, Facebook, or Watsapp. It has immense potential in terms of earning money and becoming popular. There are a lot of people who make tutorials on any particular niche which they are expert in such as cooking, makeup, assembling any product, and whatnot.
With the help of these videos, you can advise people on ideas for acting, how to relieve stress, how to reduce weight, etc. This can be a great way to earn money on Fiverr but for this, it is essential for you to have a big network.
There are a lot of companies that hire people to make a video tutorial for using or assembling their products. So if you love creating such videos then this is a perfect job for you which can help you earn $20 to $25 for one video tutorial.
18. Website Designing
In today's modern era, where almost everything has become online and every company wants to make its online presence needs a website designed for them. If you possess skills in designing a website then this can be a good option for you.
The demand for website creation has risen over the years and people who wish to sell their products online need a website. These businesses need people who can make a beautiful website which is made keeping in mind their type of business.
Web design has become an integral part of any organization's marketing strategy today and for this, they are ready to spend huge money on it. So, if you have skills in you for creating it for any company then you can earn $20 to $100 based on the services that you provide.
19. Viral Promoter
You must have heard about this a lot of times but you can make it as a source of earning as well. If you have a lot of followers on twitter, Instagram, or Facebook, where tons of people view your profile, video, or blogs every day then you can this for promoting other people's products, services, e-books, etc. Thus, all you need to do is viral their links, product, or company and get paid for it.
Isn't this an easy way of earning money all you need is to increase your followers by doing what your viewers love. The best platforms for doing this are YouTube, Instagram, and Facebook as these social media platforms are the most used applications. Making things viral is an interesting concept and it one of the most profitable gigs on Fiverr.
For example, if you have more than 2,00,000 followers on Instagram then you can make $5000 to $7000 from it. On the other hand, on YouTube, if you get 100,000 views by promoting other products on your channel then you can earn $10,000 which is quite a big amount.
20. Teach Language
If you are bilingual, then why not use it to earn money from this talent. Fiverr provides you with a Gig where you can teach any language online. You can also sell short language courses which can benefit a lot of people. There are a lot of students or people who wish to learn a new language either out of interest or for some business requirements.
You can become that help and train people on the languages that you are expert in. In fact, you can earn hourly from this, hence, the more time you give the more you would be able to earn. You can earn at least $5 for an hour rest it depends on your skills and experience.
21. Transcribing Audio Files
This job as well stays quite in demand on Fiverr as people need the translation of files to understand plus some people need audio recordings in a written format. This job does not require any prior experience but you need to be well versed with the language in which you are listening to the audio.
In this, you do not get a fixed rate as it depends on the length of the file plus the language that you are translating it, clarity of the file, and many such factors. On average for transcribing an audio file of 10 minutes, you get around $5. That's an easy $5 and if you can transcribe 10 Audio files daily then you can make $100 per day, making it one of the most profitable gigs on Fiverr. There are a lot of people who are doing this on Fiverr, thus there is a lot of competition for you but if you are confident about yourself and it is worth giving a try.
22. Astrology
For choosing this Gig on Fiverr you must have complete knowledge about astrology. This cannot be opted for without proper study and knowledge. You need to have a complete understanding of the horoscope, knowledge of stars and planet, and their effect on people's lives and many more things.
It is not an easy task but yes if you have learned in and have a proper understanding of it, then you can earn a good amount of money from it. There are a lot of people who believe in it and do things as per their prediction or advice, so if you have skills in you, then you can choose this Gig on Fiverr for yourself.
23. Creating Gifts out of Recycled Materials
There are a lot of people who are experts in this and can create the best out of waste or can recycle things and create beautiful gifts out if it. There are a lot of people who can create pen holders from old magazines, ornaments from cork, amazing sitting from egg trays, and whatnot.
If you too have this unique talent in you then do not waste it, create things, and sell it. There is a lot that can be done from your old stuff, all you need is to use creativity and create different things from it. If you make wonderful gifts from it then you can impress your buyers and make money from it.
It might not be one of the most profitable gigs on Fiverr but for sure if your work is good then there will be a lot of buyers who would be contacting you. There are a lot of people who need such different gifts for return gifts of their kid's birthday, etc. The earning prospects would vary from the material and creativity used but it might range somewhere around $10 to $15 per sale.
24. Financial Consulting
If you have studied finance and have some experience in it, then you can choose this Gig on Fiverr as there are a lot of people who require financial consultants. In this profile, you have to offer professional accounting advice to your clients.
Some of the work that you would have to do is helping your client to make a budget, provide them advice on alternative business funding options, analyze risk in investments, etc. This is one of the most popular Gigs on Fiverr as there are a lot of people who need financial consultants.
If you have financial management skills then you can use it here on Fiverr, your experience would not only help others make money but also help you in earning a good amount of money every month sitting at home.
25. Writing Reviews
This Gig is said to be one of the most interesting and is also pretty easy. As the name suggests, you just have to provide your opinion on a specific topic and get paid for it. Here at Fiverr, you can provide your review on any book, product, or any app.
Additionally, if you want you may also make a video sharing your opinion on that topic or subject. It is quite a simple and straightforward job which does not require any expertise or prior experience. All you are required to do is provide your review which just takes a couple of minutes.
If we talk about the earning prospects, it depends upon your portfolio and network. If you have an association with successful books then there are chances that you can even get paid $100 to $150 for one review.
26. Social Media Page Setup
As everything is becoming online nowadays and people are using social media not only for connecting with their friends but also for promoting their products. It can also be said that it has become the new reach of a business as it benefits the business to grow and increase sales and revenue.
This is the reason why many companies wish to create their pages on these social media platforms for increasing their brand awareness, promoting their products, and generating leads. If you are aware of creating and setting up pages on these social media platforms like Facebook, LinkedIn, Pinterest, etc. then you can choose this Gig on Fiverr.
It is a simple task where you just need to know everything about your client's profile and requirements. It can be fun to do a job if you are well versed in how to do it. You can earn a decent amount of money from this and the best thing is that it has a massive demand which is increasing with time.
27. Pinterest Pin Creation
There are a lot of bloggers and business owners these days that are targeting Pinterest traffic. You would be amazed to know that it has become the second platform after a search engine that can convert the lead into sales. Isn't this big news for you?
Several people are willing to pay a large amount of money to designers for making Pinterest images for their blog or profile. Well, a lot of people are not aware of this work but even if you have some basic knowledge of creating Pinterest pins then that can be a great opportunity for you.
You can create these pins for the clients and earn a handsome amount of money. The good thing is that not many people know about it so there are fewer people who offer these services. Thus, choose this Gig on Fiverr and earn a considerable amount of money.
28. Travel Planner
This job sounds pretty interesting. There are a lot of clients who need people to make the best decisions about travel arrangements. Companies require people who can assist them in getting the best deals on travel packages and can also advise them on where to go.
If you also love traveling or have knowledge about it then this can be one of the most suitable jobs for you. Some people love knowing about new places and exploring the places to visit there. If you too have the same interest then without a second thought you should choose this Gig on Fiverr.
In this profile, your job would be to make suggestions on the place to go, mode of transportation, car rentals, hotel arrangements, attractions to see and tours to take. Also, you would have to advise the documents to carry, passes required, weather, local customs, and other such things. If you are ready for this profile, then this can be a great option for you on Fiverr.
29. Infographic
They are being used a lot since a couple of years, in fact, there are a lot of companies who hire infographic designers for a better visual representation of the data.
This is one of the leading Gigs on Fiverr because of its high usage in not only in companies but also by a lot of bloggers and website owners. As Infographics, communicate complex data quickly and clearly, therefore they are considered to be effective globally.
The infographic helps in compresses and displays the information in a visually pleasing manner. If you are aware of how to do it or have any certification in it, then it can be a great source of income for you. There are a lot of tools that can be used for designing an Infographic.
30. Making Jewellery
Numerous people enjoy designing and making jewelry, if you are one of them then Fiverr has a Gig for you as well. If you are into making or designing jewelry then you can try your luck on Fiverr as well. Here you can get customers from all over the world that can see your work and provide you orders.
You can make handmade bracelets, necklaces, earrings, rings made from pearl or gemstones. There is a great demand for handmade jewelry not only in India but all over the world. You can earn huge money from it, all you need is excellent designing skills.
Creating or making jewelry is not everyone's cup of tea, people who have an artistic point of view can do this. You can make good profits out of this business, so if you have this talent in you then you should work on it and earn hefty profits.
31. Social Media Manager
58.7% of the world's population uses social media. Companies utilise these social media platforms as a medium of marketing their goods and services. This provides social media managers with opportunities to earn money.
If you are familiar with Instagram, Facebook, TikTok, and Twitter, you can work on Fiverr. The job consists of working for companies by advertising their goods and services, generating traffic for their online platforms, etc. You can earn an average income of $93.70 per job, the maximum being $675.
32. Writing CV, Cover Letter and Resume
If you have experience writing documents such as CVs, cover letters and resumes, Fiverr is the perfect place for finding likely customers, consisting of individuals needing help with such job application documents in the competitive job market.
Your freelancing task comprises writing CV, resume and cover letter that can be edited by your client and submitted for job applications. Their existing documents can also be updated and restructured to improve their presentation and appeal. Whatever the case, this gig offers an average of per job delivered. You can earn an average income of $49.60 per job, the maximum being $600.
33. Website Building
In web building, you have to work using templates that are built already, without writing the code yourself. Various web builders are available to ease your life, such as Wix and WordPress.
Web design is more complex, as you have to start from the start, like the primary code. It consists of planning, creating components of a website like layout, structure, colors, graphics, etc.
Due to the less effort and time needed, website building tasks on Fiverr are less-paying than those of web designing. However, you can earn an average income of 128.90 per job, the maximum being $580. This is more than many freelancing jobs available.
34. 3D and 2D Modelling
This is used to represent objects in a two- and three-dimensional way. Customers involved with blueprints, drawings, models often request such job for purposes like map designing, floor designing, interior décor, etc.
You can earn an average income of $65.20 per job, the maximum amount being $550, if you have the necessary skills and experience.
35. Business Consulting
Small businesses are in favour of Fiverr since there are many freelancers, including business consultants, available. If you are skilled in this filed, you can get the job to provide information, recommendations and insight regarding to the operations of a company.
You can manage operations in general, or specialise in a particular field such as production, finance, IT, marketing, etc. You can earn an average income of $98.10 per job, the maximum being $500.
36. Social Media Advertising
As a digital marketer, you can create social media ads for a company and manage them. This is an easy work without needing much skills. You can easily get some basic knowledge and learn some skills on YouTube or Udemy.
By creating social media pages, running ads there, you can help small businesses raise awareness about their brand and garner more traffic. If you are already having a good amount of following on social media platforms, then your audience can become your source of income for the views per post. The highest income you can earn is $500.
37. Presentation Design
You have to create ideas and present a story by putting words and images in the form of slides. This is intended to target a specific type of audience. You also have to check the length and style, select suitable fonts, graphics and other visuals to improve the presentation and make it more appealing. For this work, the average income is $231 per work, and the highest you can earn is $450.
38. Creating Video Intros and Greetings
Creative video intros and greetings are used by vloggers to make their content more engaging. If you have the necessary skills, your job would be creating animated videos, working with graphics and sound, etc. to create intro that can make content attractive, bring in buyers, and can help a company in raising sales revenue.
39. Architectural Design
If you like to plan and design various architectural structures, then you can earn money from such designs. If the quality of your work is good, clients may take your opinion while working with engineers. In this aspect, budding artists can use Fiverr's Architecture and Building Design store. However, it is not legal to practice architecture without a valid license.
40. Cartoonist
Drawing cartoons in Fiverr is a less competitive field. If you have the know-how, you can earn up to $45 for each task that you complete. You have to draw for comics, advertisements, sports and political ventures for various bloggers, websites, media platforms, etc.
You can also get long-term projects like drawing cartoons and illustrations for books, that you have to draw according to the story provided by your employee. This is one of the most long-lasting jobs available in Fiverr, and you can earn income for a long time from the same employee.
Recommended: 20 Best Freelance Websites to Work From Home
Final Words
These were some of the most profitable gigs on Fiverr to make money. But don't worry if your talent is something else, then all you need to do is try it out on Fiverr and who knows you can earn more money than any of the above-listed gigs.
There are some of the other talents in everyone, all you need is to discover it. Hence, whatever skills or talent you have you should go ahead and choose a Gig for yourself on Fiverr. You would not only money from it but that would also uplift the underlying confidence in you.
Before choosing any Gig, ensure that you are good at it and can handle all queries related to it. Thus, go ahead and stand apart from others by unleashing your talent.
So which Gig are you opting for on Fiverr?