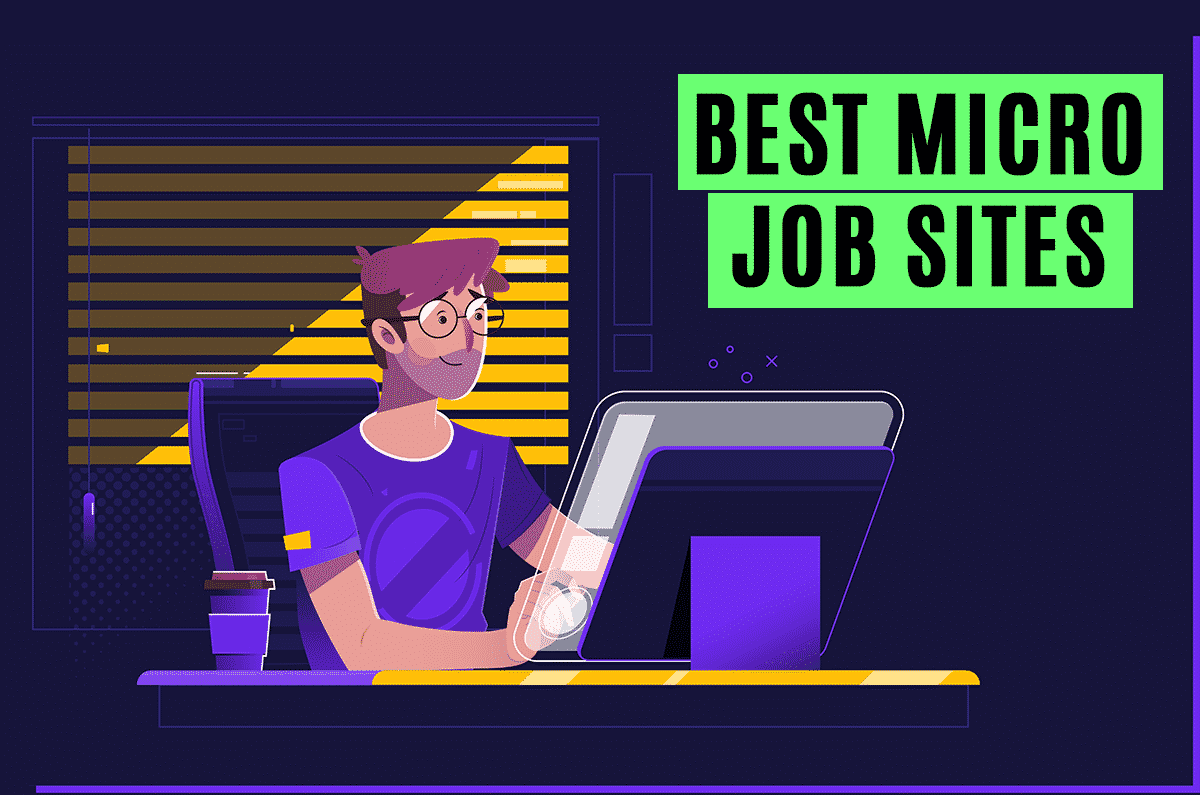 Are you a freelancer? Are you looking for an online part-time job? Do you want to make easy and fast money? Don't worry! We have gathered all the information that will help you utilize your time prudently. Check out our list of the best Micro Job sites to make money online. However, before we inform you of the websites' names, let's get to know what precisely Micro job sites are.
One is never too old or young to learn a new skill. You can make ample money even in your old age or when in college. It all depends on your will and how committed you are to making a source of income. It is imperative to spend your time shrewdly. If you are using the Internet just for watching Netflix or playing online games, that means you are falling into a potential trap. Instead of squandering the opportunities offered by the Internet, you can utilize them in such a way that could help you make significant money.
The Internet can be better utilized to perform various productive tasks such as:
Make money online through trusted websites for micro-jobs.
Learn something new each day by browsing through different pages available or by enrolling in a free course.
Update your personal and professional life.
Develop opinions and world views.
Be updated with the current affairs of your country and the whole world.
Get organized by getting a virtual assistant.
Save money by shopping online.
Take a world tour on your laptop.
Write your thoughts by opting for blogging.
Level up your brain by completing a daily puzzle. You can keep on increasing the complexity of the puzzle with time.
Set up a workout routine and meditate.
You have landed on the right page if you are looking forward to creating a reliable income source online. We will guide you through every step of becoming your own boss and living a stress-free life.
Best Micro Jobs Sites to Make Money Online
What are Micro Jobs?

Micro jobs are small jobs for which an individual can earn money by completing those jobs. These jobs may include household helper, delivery/cab driver, personal assistant, freelance gigs, pet sitter, customer support officer, and many others.
The micro-tasks may include online tasks, crowdsourcing projects, real-world tasks, reward programs, website usability testing, surveys, an online service marketplace, etc.
What are Micro Jobs Sites?
Primarily, Micro jobs sites offer their users small chunks of a large project, which they need to complete within the provided time frame and in return pay those individuals a handsome amount of money. One can make bountiful money by completing small tasks independently.
Micro jobs sites provide a platform for employees and employers where employers post the tasks/jobs they want to allot to the employees, and employees complete the tasks to earn a decent amount of money. One of the best parts about micro jobs platforms is that it allows workers to choose from the tasks' list as per their skill set.
Pros and Cons of Micro Jobs
Pros:
No long-term commitment
Offers flexibility
Build skills effortlessly through these platforms
Make money to the best of your potential
Run your own business and do not let anyone give orders to you
Choose who you want to work with
No commute, which saves a lot of time
Cons:
Accountability
Variable income and workloads
Administrative responsibilities
How do Micro Jobs Sites Work?
Primarily, Micro jobs sites act as a middleman between the employee and employer. The employer needs to register their account to post micro jobs on these sites after making a required deposit for the workers/applicants/employees/freelancers.
Similarly, the employees also need to register their accounts on microsites. The employees select the tasks as per their area of expertise and time. It is imperative to read all the employer's terms and conditions before you get hired and start working for them.
An employer needs to complete the task within the expected timeframe. You will get to know the timeframe you need to deliver the assigned task before collaborating with any employer. Submitting the work in time will mark your order as complete. Once the employer or the client approves it, the micro-sites release the payment after deducting their proportionate commission in return for their services.
Is it profitable to outsource Micro Jobs for organizations?
It is highly profitable to outsource micro-jobs to organizations because of the following reasons:
1. Increase Flexibility
Organizations have 24X7 access to the workforce that too all over the world. Thus, they never face any troublesome situations when they want to get their tasks done. As organizations easily hire an on-demand workforce whenever they need it.
2. Minimal Cost
Outsourcing micro-jobs to big organizations helps minimize overheads and extra costs associated with hiring and managing the temporary workforce.
3. Optimize Efficiency
It boosts efficiency because the employees can focus more on high-value activities rather than low-value or microtasks.
Different Types of Micro Jobs
1. Online tasks
Online tasks are those tasks that do not require real-world interaction. These tasks can be done quickly online. To hire workers for online tasks, the employers post their requirements on microsites and hire the people that suit all their needs. For example, Amazon Mturk is a crowdsourcing website that performs discrete on-demand tasks after hiring workers; willing to accept jobs to work remotely.
2. Real-World tasks
Real-world tasks require the person's presence to complete the job/task. For example, Task rabbit is a website based on real-world tasks requiring an in-person presence and cannot be completed online.
3. Crowdsourcing Websites
Crowdsourcing websites hire several workers to complete one massive project. All the workers hired are assigned to complete one big project, and each worker is allotted to do a smaller part of that project.
All the hired workers log in to the crowdsourcing websites to complete the tasks assigned to them. For example, LEGO is the best legitimate Micro Jobs site to make money online. The tasks were traditionally performed by suppliers or in-house and get them were done by hiring freelancers instead. LEGO has made many employers save money by facilitating the entire process of crowdsourcing to complete various tasks.
How do Micro Jobs Sites Pay?
Before registering your account with any Microsite, always ensure you have a free account with payment processors, including Payza, Payoneer, PayPal, etc. A majority of the micro jobs websites pay the workers in USD as it is accepted worldwide.
Once your task is marked as complete, you can check your earnings in the Your Account section. Once you have earned a minimum threshold, you become eligible to withdraw your earnings. The withdrawal procedure may vary from website to website as some websites allow you to withdraw as soon as you reach $20, while some sites pay you when you reach $50.
All the trusted websites for micro jobs pay their workers in cash. Simultaneously, some of the sites offer you gift vouchers, and discount coupons, instead of paying you in cash, which is valid for particular online platforms.
What's the Maximum Amount one Can Earn Through Micro Sites?
You can earn up to $500 per month if you are fully knowledgeable and know how to perform all the tasks on these platforms. It also depends upon the work completion duration; only if the job is completed within the timeframe you will get paid between $0.01 to $1 to complete a task. The amount varies depending upon the task's complexity, the time involved in its completion, and the employer you are working for.
25 Best Legitimate Micro Jobs Sites to Make Money Online
We have made the list of the 16 best micro jobs sites to make money online. Although there are numerous websites you can choose from. All these websites we have mentioned will cater to all your needs and requirements. Let's get to know about all of them one by one.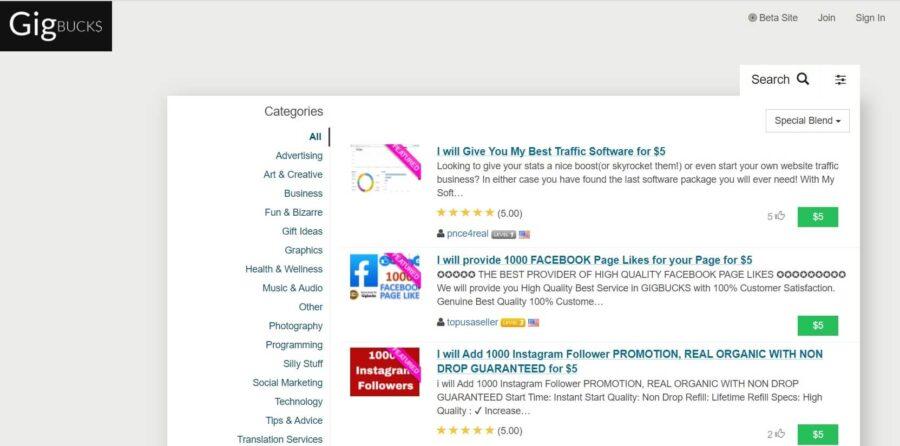 Gig bucks are not just one of the best micro jobs sites to make money online by completing micro jobs but also a simple and easy-to-use platform for freelancers.
This platform provides you an opportunity to earn between $5 to $50 per gig. Yes, you have heard it right; rendering your services could make you earn up to $50 per gig. However, you must be proficient and well-versed in that particular field for earning such a massive amount.
You can sell all kinds of services on GigBucks; you just name it! Whether you are a writer, SEO expert, advertiser, singer, musician, video artist, translator, or online marketer, you can sell anything and everything; that you think people will pay you the money for.
The best part about GigBucks is you can post multiple gigs without paying anything. To earn handsomely over this platform, brainstorm for a few minutes what you are good at, and you will come up with creative ideas for posting gigs.
To build good trust, you can get your account verified for free, which will help you fetch more clients and lead to your services' better sales. Just make sure you have registered yourself with Paypal or Payza as the earnings are released via these platforms.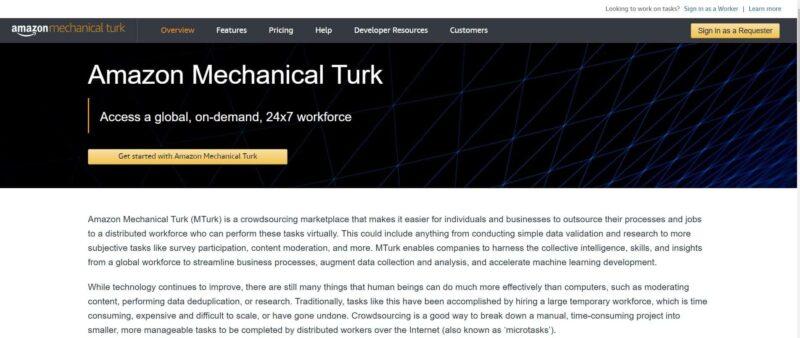 Mturk was established in 2005. This platform is a website of Amazon web services, an online crowdsourcing marketplace with numerous users worldwide.
a) This platform is an ideal option for people who want to outsource their processes/work/jobs. These people are called 'Requestors' as they create tasks to outsource them by accessing the global on-demand workforce. The requestor pays the worker once after reviewing the submitted work and approves the work if the worker met the criteria.
b) It is equally an appropriate platform for people looking to earn money by completing micro-jobs. They are called 'Workers.' Mostly, workers are the ones who perform all the tasks assigned to them in their spare time to earn some extra money. Workers are also called Turkers, who complete the tasks assigned to them by the requestors and get paid after completing the tasks.
Becoming a member at Mturk is very easy. You simply need to register an account either as a requestor or a worker. Once the account is registered, it needs to be verified by Amazon. If Amazon finds your account a perfect fit, it approves them. However, it rejects in other cases.
It is witnessed in many cases that Mturk rejects the requests of accounts from various parts of Asia, including countries like Bangladesh, Pakistan, Oman, etc.
Amazon Mechanical Turk is best known for providing its workers an opportunity to perform straightforward micro-jobs that can be completed within a few minutes. The workers get paid handsomely.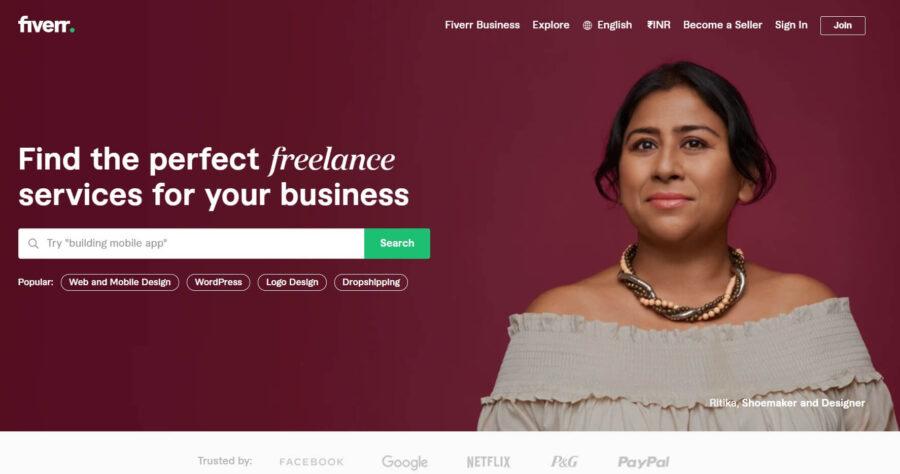 Fiverr is a renowned marketplace for freelancers offering different types of services and micro-jobs. If you are eager to earn money, bringing the skills will help you make a significant amount of money through Fiverr.
One of the best aspects of Fiverr is that it covers a wide array of industries, including Gaming, E-commerce, Real Estate, Political, Music & Audio, Video & Animation, Digital Marketing, Writing, Translation, backlink Building, Logo designing, Social Media Management, Graphic Designing, Architecture, Political Campaigns, and many others.
So, no matter whether you are a freelance writer and looking for a client to collaborate with, or you are a graphic designer, become a seller and create your gig. It is vital to make sure that the gig you create should cover all crucial aspects regarding the services you render, along with your price.
Once your gigs are published, they will start appearing to the audience worldwide. The minimum price of the gig is $5, which goes up to $995 depending upon your experience, proficiency, and area of expertise.
Also Read: 30 Most Profitable Gigs on Fiverr
The seller gets notified if any buyer wants to get in touch with them. Being a seller, you get two options, accept the offer and reject the offer. If you accept the offer, your order starts, and you need to deliver within the expected timeframe. Accomplishing the order in time will make you earn the amount you have posted in your gig.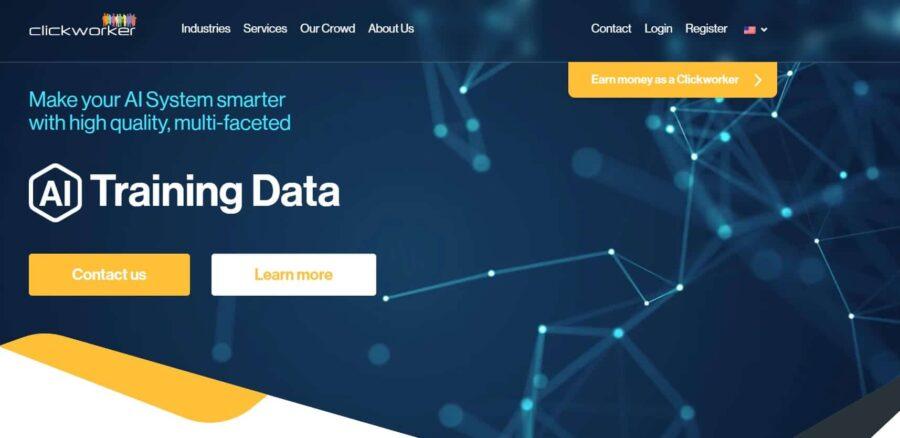 ClickWorker is one of the best micro jobs sites to make money online that uses a crowdsourcing platform to distribute jobs to its click workers. The platform is available in multiple languages, including English, German, and Polish.
ClickWorker is considered the trusted website for micro jobs as it has provided numerous opportunities to various workers for many years. The sole reason is that it was established 13 years back and has gained the utmost trust of many people.
It offers you the tasks and opportunities to earn right after registering with them and signing up for ClickWorker. More than 1.8 million workers are making money through this platform.
The money-making website provides a marketplace for direct orders that includes copy editing, categorization, tax creation, surveys, research, proofreading, etc. The best part is you do not need to prove your qualification by taking assessments for most of the tasks. Those tasks can be completed easily, for which you get paid. However, some of the tasks require you to hold formal qualifications, so one needs to assess such tasks.
The payments are processed every week from Wednesdays to Fridays via Paypal. At the same time, the withdrawal amount should be at least $5.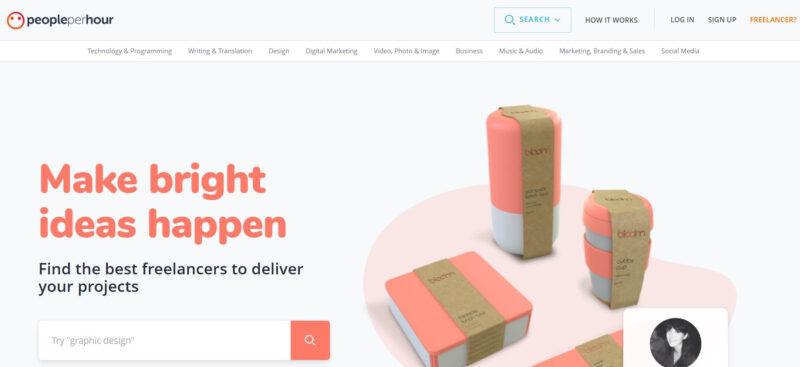 If you are thinking of joining this platform, it is also important to download and register yourself on Paypal. As, PeoplePerHour pays their users with Paypal, keeping the minimum payout of $5.
This platform consists of a dozen tasks one can complete to get paid for, including Writing, Editing, Proofreading, Designing, Data Entry, etc.
Primarily, this website connects clients to certified freelancers who choose to get paid project-wise or on an hourly basis. It also provides all workers an opportunity to create a custom package to exhibit their skills with self-tailored offers.
Since then, the platform was founded in 2007; since then, more than 130 million users have become a part of this online community.
How can you make money on People Per Hour?
Signup and apply to become a certified freelancer on this platform.
Build a robust profile
Start ending proposals to potential clients and organizations.
Note: You can send up to 15 proposals per day.
Complete the task, raise an invoice, and get paid handsomely.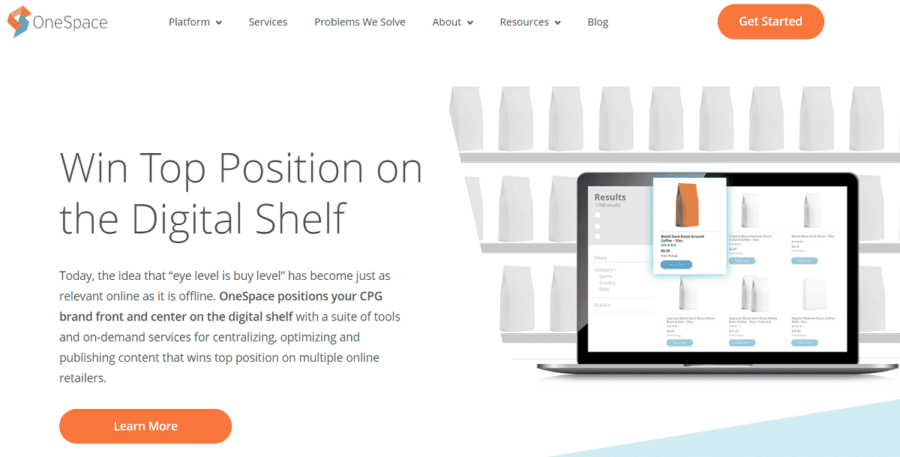 Formerly known as Crowdsource, it has now changed its name to One Space. Besides changing their name, the platform is designed with a new look, logo, and layout. However, the efficacy of the website remains the same.
It is one of the best legitimate Micro Jobs sites to make money online. You are simply required to sign up by filling up the form along with your personal details. Once your account is registered on One Space, you can start making money instantly by completing microtasks.
People are making plentiful money through this platform across various nations worldwide. To be selected, you just need to undergo a qualification test. More than 269 qualification tests may vary depending upon the job you are applying for, such as quality assurance test, junior copywriter test, senior copywriter test, graphic designer test, etc.
The best part about this platform is that they provide ample opportunities to good writers, copywriters, and moderators. Also, this platform is an ideal option for people who have a fount of knowledge of performing small tasks including transcription, image tagging, product descriptions, product reviewing, writing SOP's, writing answers, advertising & marketing, and categorization.
One Space's payment process is seamless. It pays the users via Paypal and has no limit on withdrawal amount, which implies even if you have earned 10 cents, you can withdraw that amount through your Paypal account.
Also Read: How Much Do Freelance Digital Marketers Make In India?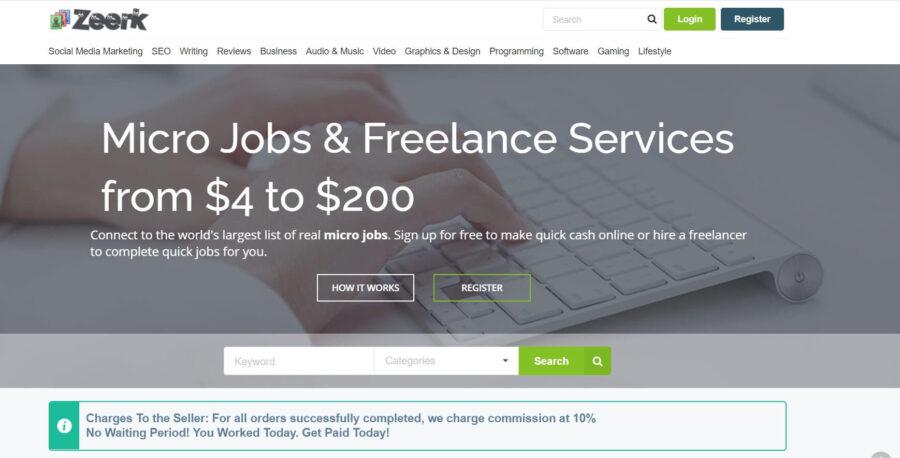 Zeerk is an online platform that has allowed many individuals to change their fortune. This website offers several micro-jobs to freelancers of various fields and niches. The recruiters get the employees who can seamlessly perform all their micro-tasks, whereas the freelancers get the job by showcasing their skills to be hired.
Zeerks allows a recruiter to post the jobs without paying anything. At the same time, a freelancer may charge between $2 to $100 for completing a single micro-task, depending upon their area of expertise and experience.
There are no specific criteria to post a job on this platform. Whether you are a singer, writer, marketer, developer, designer, or programmer, you can list and get jobs effortlessly. However, 10% of your amount earned through Zeerk will be deducted as their commission.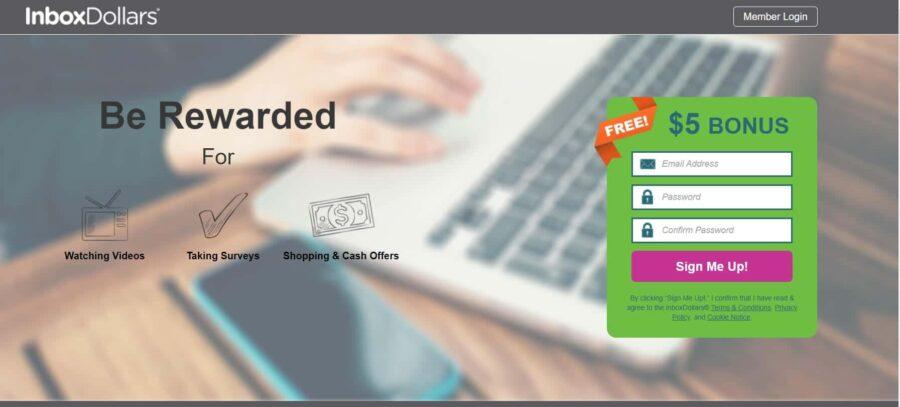 Inbox Dollars is a survey-based site. It also offers micro jobs in the form of a reward program. This platform has a wide scope of making a decent amount of money by watching ads, taking surveys, redeeming coupons, playing games, receiving emails, shopping online, referrals, signing up to other websites, etc.
You get an instant $5 bonus as soon as you sign up with Inbox Dollars and complete the registration process by verifying your email.
The platform pays you via Paypal. The minimum payout is $30 after deducting a $3 cash withdrawal fee. You can also opt for the check payment option, in which the company does not charge any cash-out fee.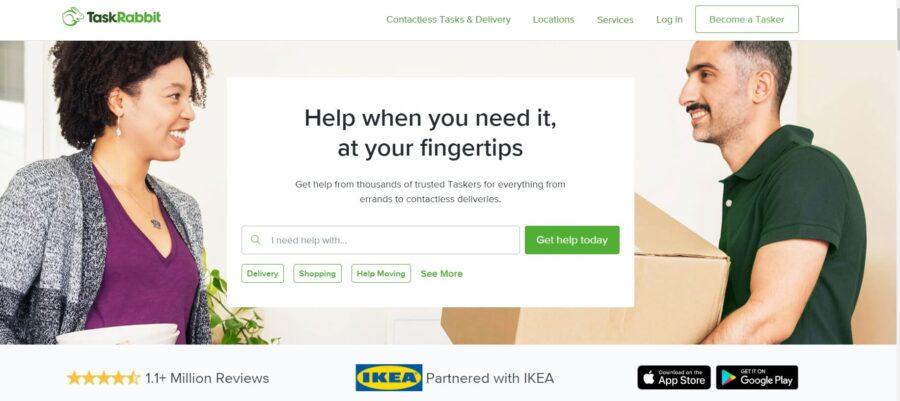 It is an online marketplace where people get paid for completing real-world tasks. These tasks include cleaning, laundry, event planning and management, shopping, packing, deliveries, shipping, staffing, and many such services.
Task Rabbit is a renowned platform in many countries where numerous types of micro jobs are available. These micro-tasks can also be related to personal assistance, arts and crafts, cooking, singing, online selling, making videos on Youtube, usability testing, painting, marketing, advertising & promotions, etc.
The employees or freelancers can keep the rates as per the tasks assigned to them. Usually, freelancers charge on an hourly basis based on their skills and expertise. To get approved to work on this platform, one must be 21 years of age having a bank account in their name.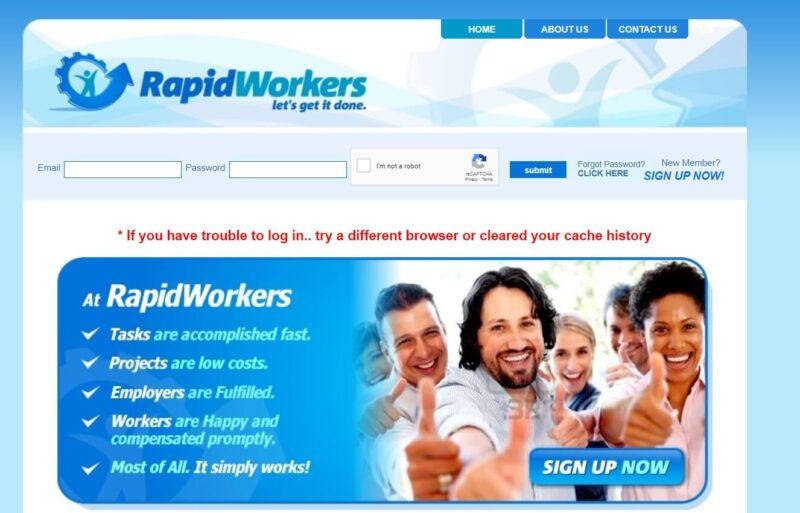 Rapidwokers is another excellent micro job platform providing money-making opportunities to many individuals. It is one of the most trusted websites for micro-jobs, best known for its seamless payment process and timely payments.
It is a user-friendly website with a minimum payout of $8. It releases the payment via Paypal and Payza just like many other revenue-generating platforms and could take up to a week for the payment to reach out to your Paypal account.
The platform comprises two elements. The first one is the employer who assigns the task, whereas the second is the workers or employees who complete the tasks and get paid.
This website pays you for completing basic tasks, including sharing content on social media, visiting other websites, participating in surveys, conducting quality checkups, playing games, watching ads, videos, etc.
One thing you must ensure while performing all tasks is accuracy. It should be at least 60% in your job; else, you will not be paid for the task.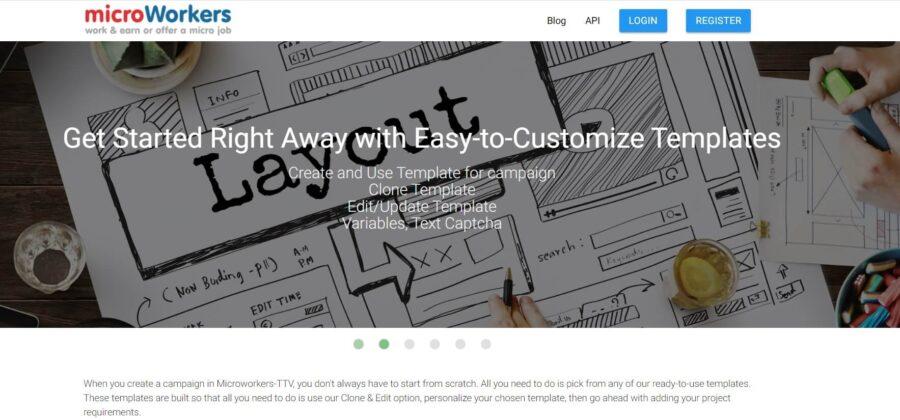 More than seven lakhs of workers are getting paid through this stupendous platform. It offers the users bountiful ways that help them to boost their income.
Primarily, it is a crowdsourcing website owned by Weblabcenter Inc. The workers are eligible to create a professional-looking campaign using the Microworkers template and get paid for completing micro tasks such as downloading an app, liking a Facebook page, sharing content on social media, watching ads and videos, searching and clicking, app testing, site testing, signing up to other websites, and many others.
If the company you are working for is satisfied with your work, they provide you a VCODE. Once you submit that code to the Microworkers website, you get paid.
Microworkers make payments twice a week via Paypal, Dwolla, Payoneer, and Moneybookers. It has recently started making bank transfers via Transpay. However, one cannot withdraw the amount till it reaches $9.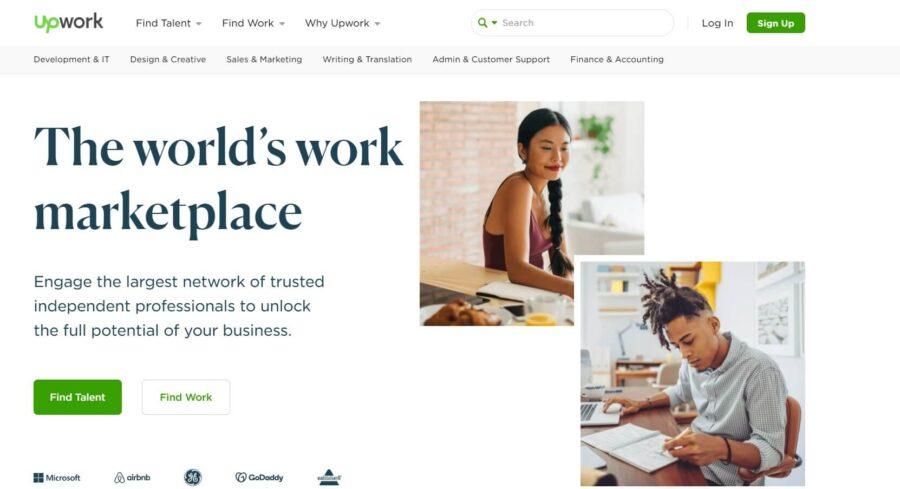 Now called Upwork, it was previously known as Elance-oDesk. Elance and oDesk were 2 avant-gardes in the world of crowdsourcing. They merged later in 2015 and re-established a company named Upwork. Currently, it comes under one of the best micro jobs sites to make money online.
One cannot forget Upwork when you talk about freelancing industries. It also allows people to post and apply for small projects. Over this platform, workers charge either on an hourly basis or the project.
Upwork has a massive user base of more than 9 million. Also, more than 4.5 million clients post 3.5 million jobs every year only on his platform.
Suppose you are good at web development, mobile app development, graphic designing, business development, writing, marketing, online campaigning, etc. Upwork is an ideal platform that suits your needs, helping you earn ample money.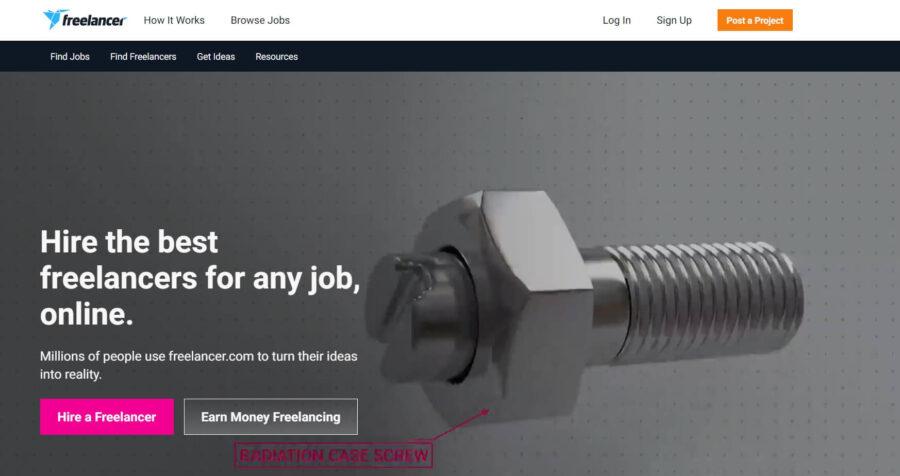 Freelancer.com is one of the most reputed crowdsourcing marketplaces. This platform was established in 2009 and is headquartered in Sydney, Australia, and rose to prominence in the freelancing industry after 2015. The founder of the company Matt Barrie holds 44 regional marketplaces currently and is represented through its user network in 247 countries in both emerging and developing markets.
Employers post their requirements and jobs on this platform and hire freelancers who complete those tasks for them. At the same time, freelancers can browse for a suitable job that matches their skills, profile, and qualifications.
You will be glad to know that this revenue-boosting website provides more than 1300 different categories to a freelancer under which they can choose any, apply for it, get selected, and complete the task to get paid.
Thus, it does not matter whether you are an accountant, marketer, content writer, web developer, graphic designer, legal executive, tester, or working in any other stream; you can jump into the vast pool of Freelancer.com and work with ease.
Also Read: 20 Best Freelance Marketplace and Platform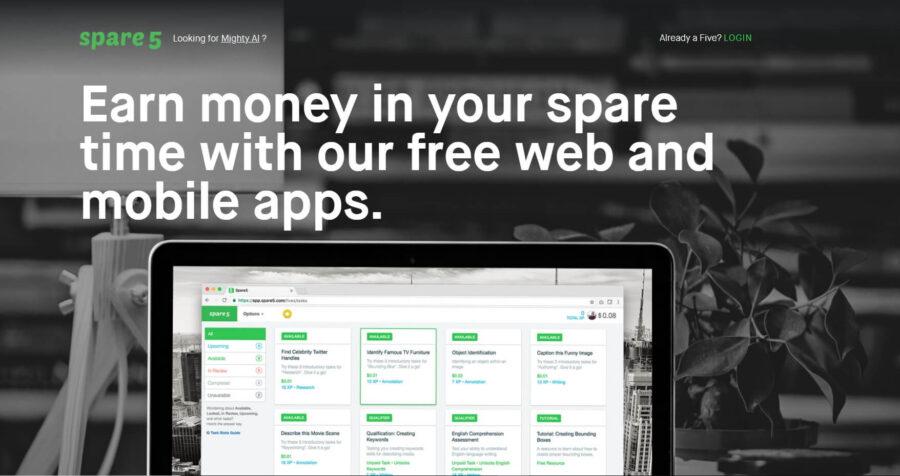 Spare5 is one of the newest and fastest-growing micro jobs websites across the globe. Spare 5 is a Mighty AI subsidiary, a Seattle-based company that primarily focuses on Artificial Intelligence tasks (AI). The main objective of Spare5 is to develop the high-quality data needed to train Artificial Intelligence engines.
Applicants need to undergo a selection process to get selected for the micro jobs over this platform. Applicants need to clear the qualifier tasks. Completing these tasks with the required percentage of accuracy will get you selected for the paid tasks.
This platform has numerous clients related to the automotive, robotics, and retail industry.
The payment process of Spare5 is smooth and convenient. Like other renowned platforms, it uses Paypal to make payments, and the most attractive aspect about Spare5 is that the minimum cash-out is as little as negligible, which is $1.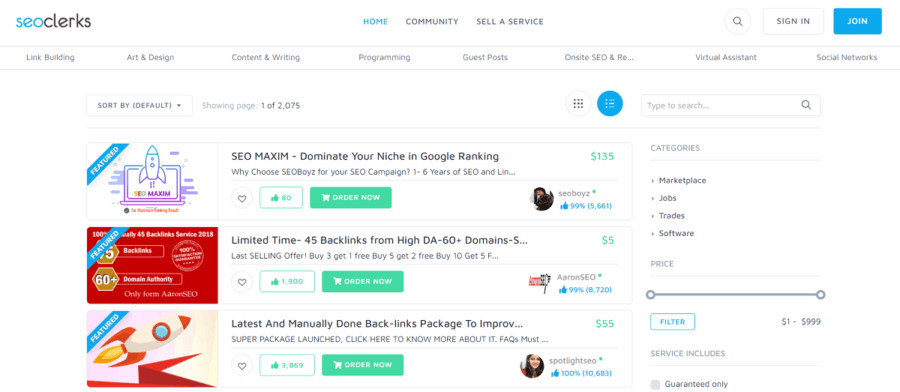 SEOClerks is one platform where several individuals have earned impressive income by selling their services at a fixed price. This online micro jobs platform follows the same concept as Fiverr. They keep 20% of the commission on every gig that a seller sells via this platform.
You can post your gig and sell your services related to article writing, blog commenting, website content writing, technical writing, emailers, product reviewing, product descriptions, logo designing, link building, social media marking, business development, graphic designing, etc.
Just sign up with this magnificent platform and earn handsomely after selling your impeccable services at unbeatable prices.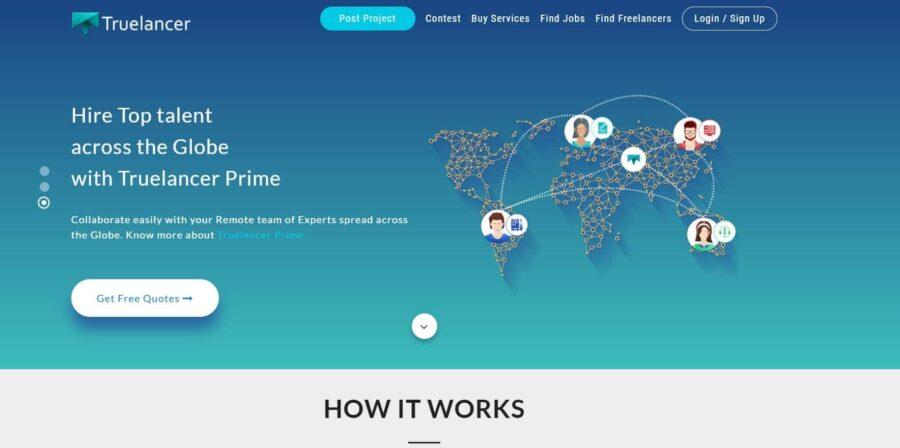 Truelancer is an online marketplace where employers can post their job requirements, and freelancers can search for appropriate jobs matching all their needs and proficiency. This platform provides an opportunity for freelancers to work with real clients across the globe.
You might be glad to know creating your account, posting a project, and finding adequate jobs suiting your profile is absolutely free of cost.
The freelancers only need to send the honed proposals to the clients or employers.
Note: Once you sign up and register your account, you will get 20 free proposals each month with a maximum bidding limit of Rs 5000, on which you will be charged a service fee of 10%.
Once you send the proposal, the client will review and assign the project to you. If the client does not find your profile a perfect match, they may reject your offer. Finish your task assigned to you within the timeframe and get paid handsomely.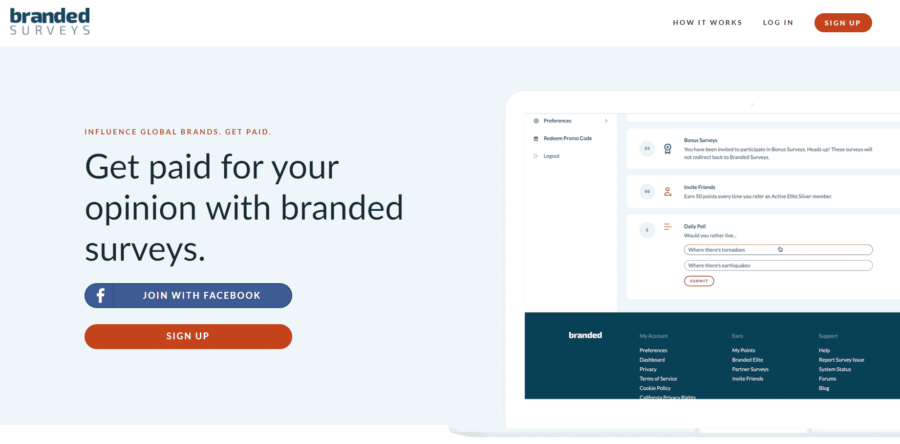 You can earn 100 bonus points through Branded Surveys by creating your own account. After that, you will be given surveys that are suitable for your profile. Additional points can be earned when you participate in challenges, daily polls, and invite your known ones.
The more points you win, the more rewards you earn for free. When you reach 600 points, you get the tag of being Branded Elite Silver member, which is upgraded to Gold when you reach 2,100 points. Elite members can enter daily, weekly, and monthly drawings at random and get the chance of earning up to 1,000 points.
The minimum redemption amount is 1,000 points. Some of the ways through which you can redeem them are PayPal, direct deposit into your account, or gift cards from Amazon, Apple, Lowe's, etc.
Also Read: How to Make Money with Website Flipping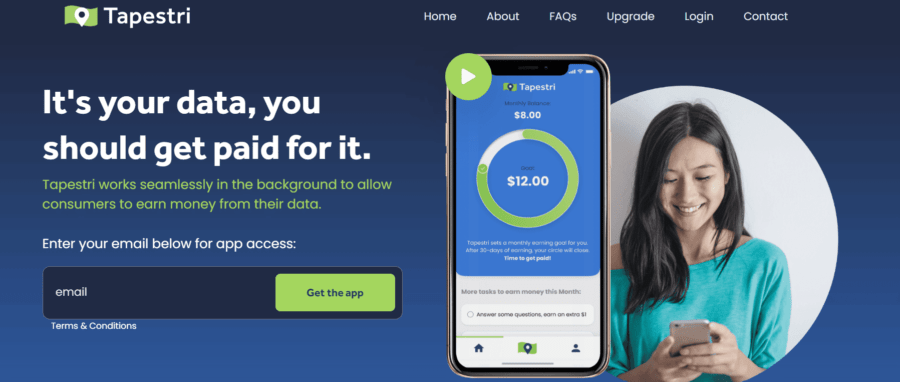 Unlike Facebook or Instagram, where you are the product for big brands to earn money, Tapestri is an app that collects data from its users and in return gives payments to its users. You have to do nothing but just download the app. With this, your data is sold, but your identity is kept anonymous and you can earn a part of the profits to the app. According to Tapestri, its users can earn a passive income of approximately $25 per month after installing the app and keeping it running in the background.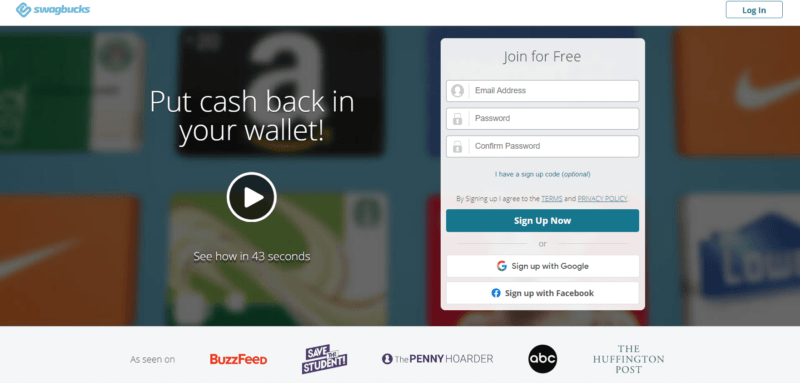 Swagbucks is a website that gives you chance to win points by completing easy tasks, such as shopping at specific online retailers, participating in surveys, watching trending videos, and playing online games. Swagbucks (SBs) is the currency of this app, which depends on the task you perform and complete. The minimum amount for redemption is 160 Swagbucks, which you can redeem in the form of cash or gift cards from stores like Amazon, Walmart, and iTunes. Also, you can get the opportunity to redeem the gift cards at a discounted value, lower than the original value.
Through Respondent, you can participate in research to test for products and share your inputs. You can earn money by being a part of a focus group, taking part in a one-on-one study, or doing UX testing.
There are opportunities to earn hundreds of dollars through PayPal per research project. However, the only downside is the long time it takes to complete one project. It can also take time to find a project that is suitable for your profile and demography. That is why you cannot just depend on this website to earn easy money. Respondent charges 5% registration fee.
Also Read: 20 Best Freelance Websites For Beginners
Slicethepie is a platform where you can earn money by giving reviews to songs, fashion, accessories, commercials, etc. The original artists use these reviews and feedback to improve their products.
The minimum redemption amount required in your account is $10. You can redeem your cash through PayPal, but the payment is approved only after Slicethepie reads your review. The entire process, including the payment, takes up no more than five business days.
Appen supplies large-scale data for Machine Learning and Artificial Intelligence purposes to companies. They may be in various industries, such as retail, transportation, etc. This data is then used for scale image recognition, voice transcription, search result personalization, and many more applications.
To collect the data from the samples, Appen hires individuals to perform online jobs remotely, such as rating apps, evaluating web searches, performing transcription and translation, etc.
You can get paid within 30 days by invoicing Appen once during this time period. Make sure that your laptop and headset are in working condition, as all the tasks can only be done virtually.
You can earn money through AdSense by taking part in surveys, trying new products, services, etc. Your income will depend on various factors, such as the number of micro tasks you successfully complete and the frequency of logging in. You can withdraw your money through PayPal, Payoneer, or Skrill. The minimum redemption amount is $8 for standard users. Also, there is an opportunity to earn by referring the app to your family and friends, which is 30% of the income of your referrals.
Field Agent pays you for doing market research jobs, such as checking prices, providing information about competitors in the market, or giving feedback about products. This helps the respective companies get adequate data on brand visibility and store displays.
Your income, which ranges between $3 and $20, can be withdrawn to your bank account or a prepaid debit card, directly without any third-party interference. You can apply for an instant payout after your income has piled up in your account.
Gigwalk is a platform that gives you work in your locality. The tasks include collecting information about local stores about various aspects, such as their products, prices, shelves, etc.
You have to provide evidence, in the form of photographs, that you have visited a store and completed your tasks through the app. The income can be anything in the range of $3 to $100, and the cash can be redeemed through PayPal.
Our team has performed meticulous research to evaluate the best Micro Job sites to make money online currently. You can utilize your time and convert it into money by joining any of the above platforms and completing the assigned jobs/tasks. It is one of the best options to make easy and fast money.
Always beware of scam websites trap as some scam micro job sites ask for the investment to get your account registered with them. Be careful and do not pay even a single penny to them. Most best legitimate Micro Jobs sites to make money online will not ask you to make cash deposits to register yourself as a worker.
Recommended: 15 Passive Income Ideas To Help You Make Money
If you found our article helpful, you can share it with your friends and family. Maybe, they will also benefit and start making money. For any of your feedback or question, you can get in touch by commenting in the drop-down section.