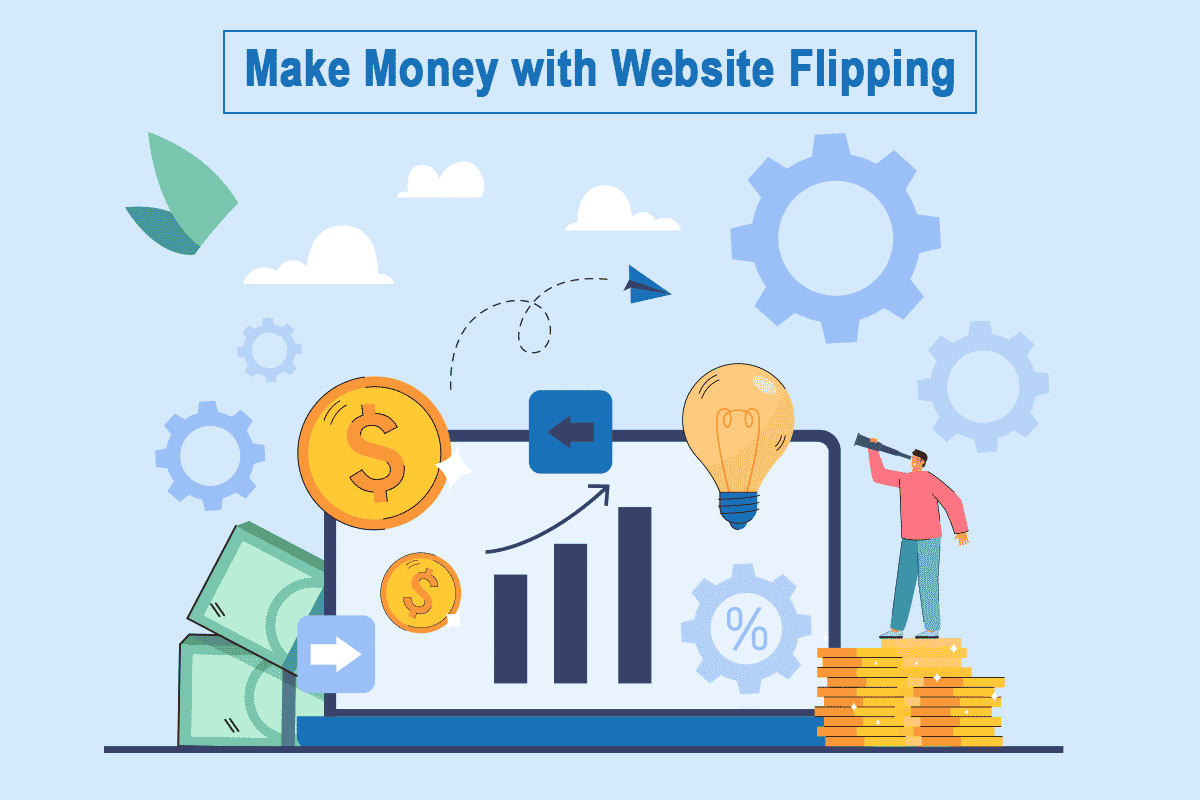 Websites are the backbone of any business. They provide information about your company, but they also act as an advertisement for all that you have to offer. In simple terms, website flipping is the process of buying, improving, and selling websites.
You can improve your site by increasing the amount of traffic it gets. This can help increase the sales which in turn will have you make more profit. Website Flipping is an excellent strategy for those who want to make money from their website without creating new content.
This guide will teach you everything about making money with website flipping, from finding websites to buying and improving them for sales. We will even provide you with tips on finding buyers and closing the deal. So let's dive into the topic!
How to Make Money with Website Flipping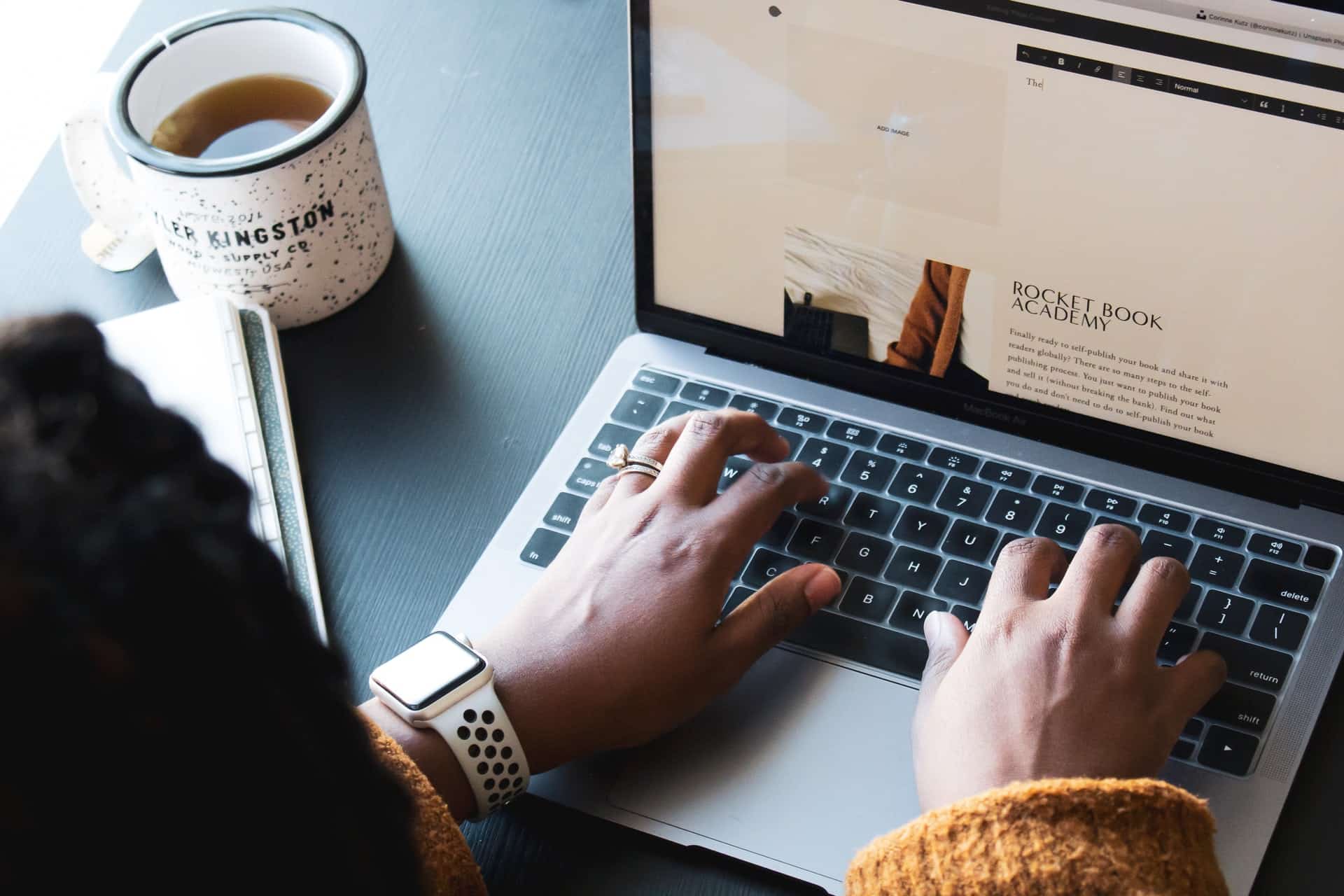 Buy or Build?
Would you like to build your website from scratch or prefer an already designed template?
The decision to build or buy your website is a personal one. However, you must consider what will work best as per your business plus budget before making any final choices.
You have both the options i.e. to buy and build the sites and there are plenty of benefits to each. But, of course, the route you take depends on your budget and what kind of website platform suits your business's needs to produce professional-looking websites without spending much.
Building a website:
Creating a website can be a tedious task but if done right it is something you will enjoy. If you are interested in making things from scratch, then you should choose this option. However, building a website is time-consuming. Here are some key factors to keep in mind when making a website.
It would be best if you opt for a profitable niche.
You must use WordPress to set up your website.
Choose a proper strategy to generate traffic.
Make sure that all your SEO practices are listed in place.
Contents should be placed in the right manner so that your website ranks high in Google and can be monetized easily.
The truth is that many things go into Google's algorithm. One of them is a website's start-up time. Your site won't rank high if someone else already owns all those keywords. In order to avoid the situation, use unique keywords that are relevant and that will help you rank higher on Google.
Buying a website:
Websites are a lot of work, but you can have one running smoothly with some time and effort. A well-designed website with a proper brand logo attracts audiences from all over the internet.
Domain names are like the foundation of your website. Without them, you might have a beautiful structure but no house to sell. That is why we recommend choosing wisely and investing in optimizing your website to grow your revenue quickly.
The online marketplace for websites is a growing business. It is one of the more popular places to buy or sell your website. A website also needs content on pages such as About Us, Services, and Career & Contact details to provide people with easy access to all of their sources.
How much money can you make by website flipping?
You might be wondering how much money you can make flipping websites. It is a common question that might come up in your mind. Website flipping is an excellent option because there are opportunities for you in the market to buy low-cost sites, fix up their business idea (which could include anything), and then sell at an increased price tag.
But this isn't easy work. The process takes a lot of patience; however, once you make some efforts, you may find yourself in a financially better place. Specifically, buyers will look at the monthly profit after operating costs and multiply that by a website multiplier to determine your price.
Domains with high-quality content and backlinks are constantly in demand, so if you have a domain that is well-designed or has excellent information on it, then there is no reason why this shouldn't be generating an income.
And one of the best ways to do this is by Flipping websites. You can make up six figures by buying low & selling high while maintaining your own unique brand identity throughout every step. Here is a list of online sites that are going for a lot of money: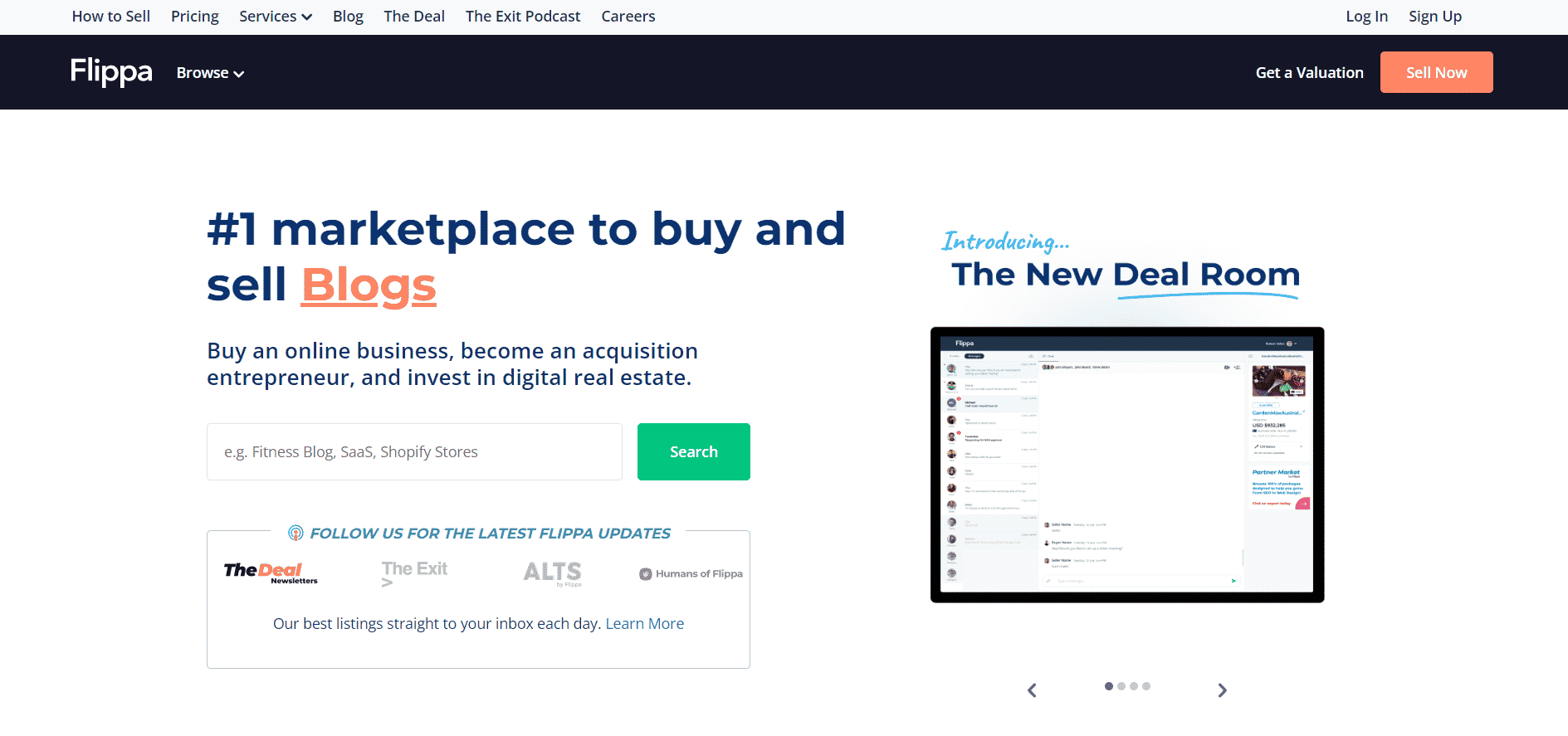 Flippa is the original online marketplace that launched back in 2003. They are known for their innovative auction system, enabling buyers and sellers worldwide to connect. No matter what country they're located within, it is truly global. You can search through millions of available domains or find inspiration among some recent sales history if you like looking at listings on one specific site more than others. Its commission fee works on a sliding scale, for instance, they charge a 10% success fee if you are asking price is between $1 to $9,999.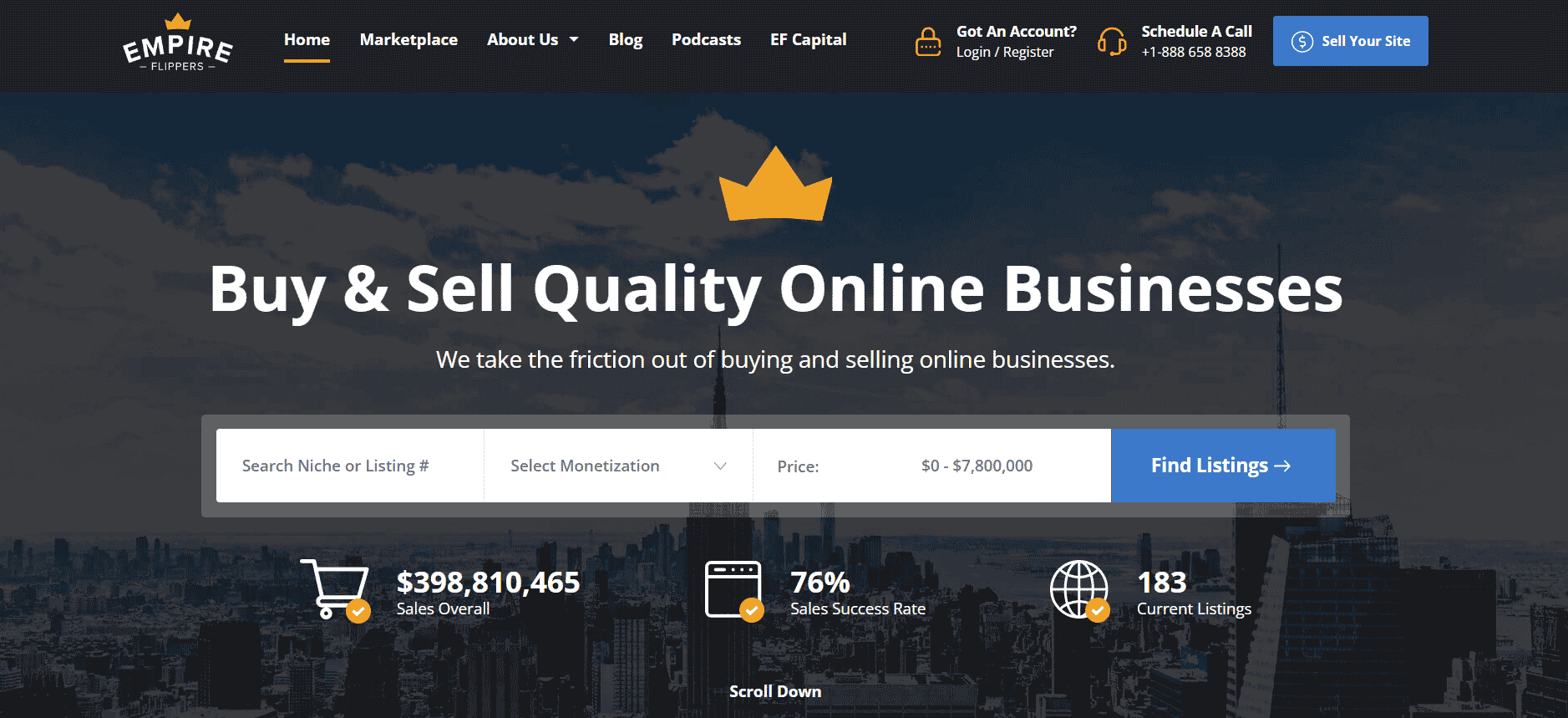 Empire Flippers is an innovative company that has helped people worldwide buy and sell profitable online businesses. They've been featured in Forbes, Entrepreneur Magazine & the Washington Post as a leading player in this field of endeavor. With their help, you can make money off any established online business and turn it into your empire!
Also Read: 30 Ways To Make Money Online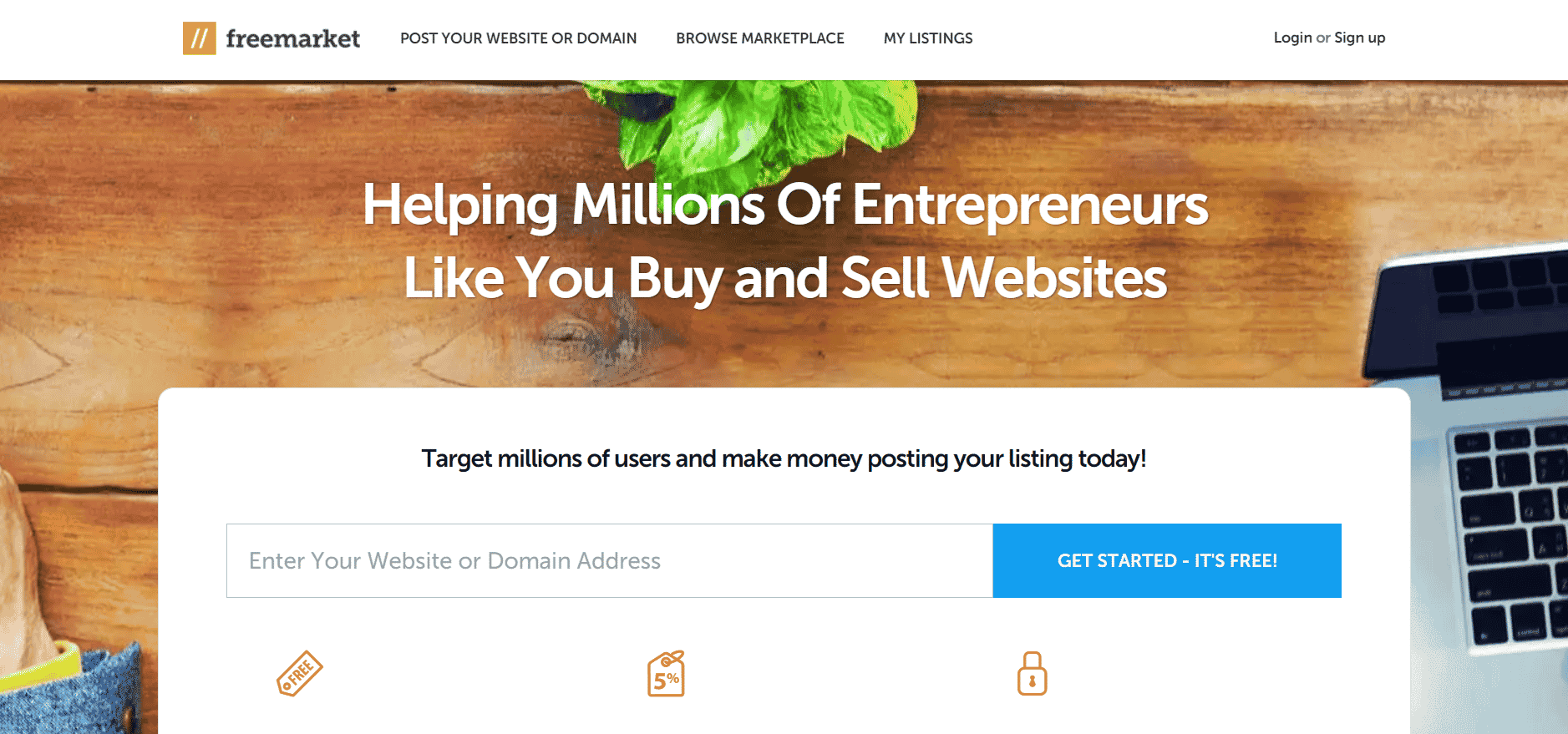 Freemarket is the newest and most affordable way to buy web domains. It is amazing to see when their technology does such big jobs in small packages. Freelancers and entrepreneurs will love this new site. It is an online platform where you can list your website for sale and buy domains. They charge a 5% commission per sale. And the best part is, there are no listing fees at all.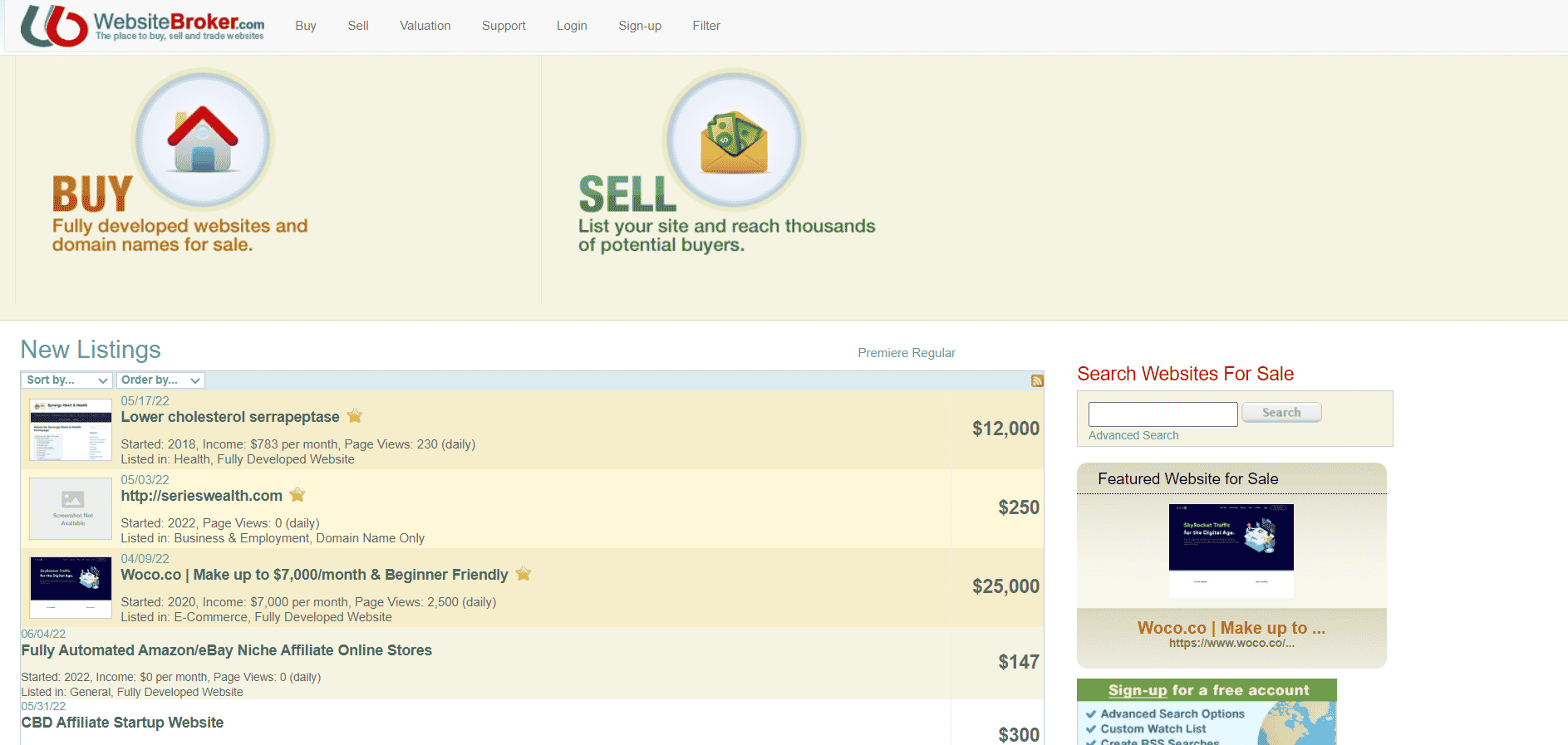 WebsiteBroker is a revolutionary way to buy and sell domains, much like an online marketplace. It's been around for years and has helped countless businesses get their start with its easy-to-use interface that provides all the features you need in one place. Website brokers are changing the trend of how people buy and sell domains, much like an online marketplace. You can list your domain for sale on their site with just one click of a button.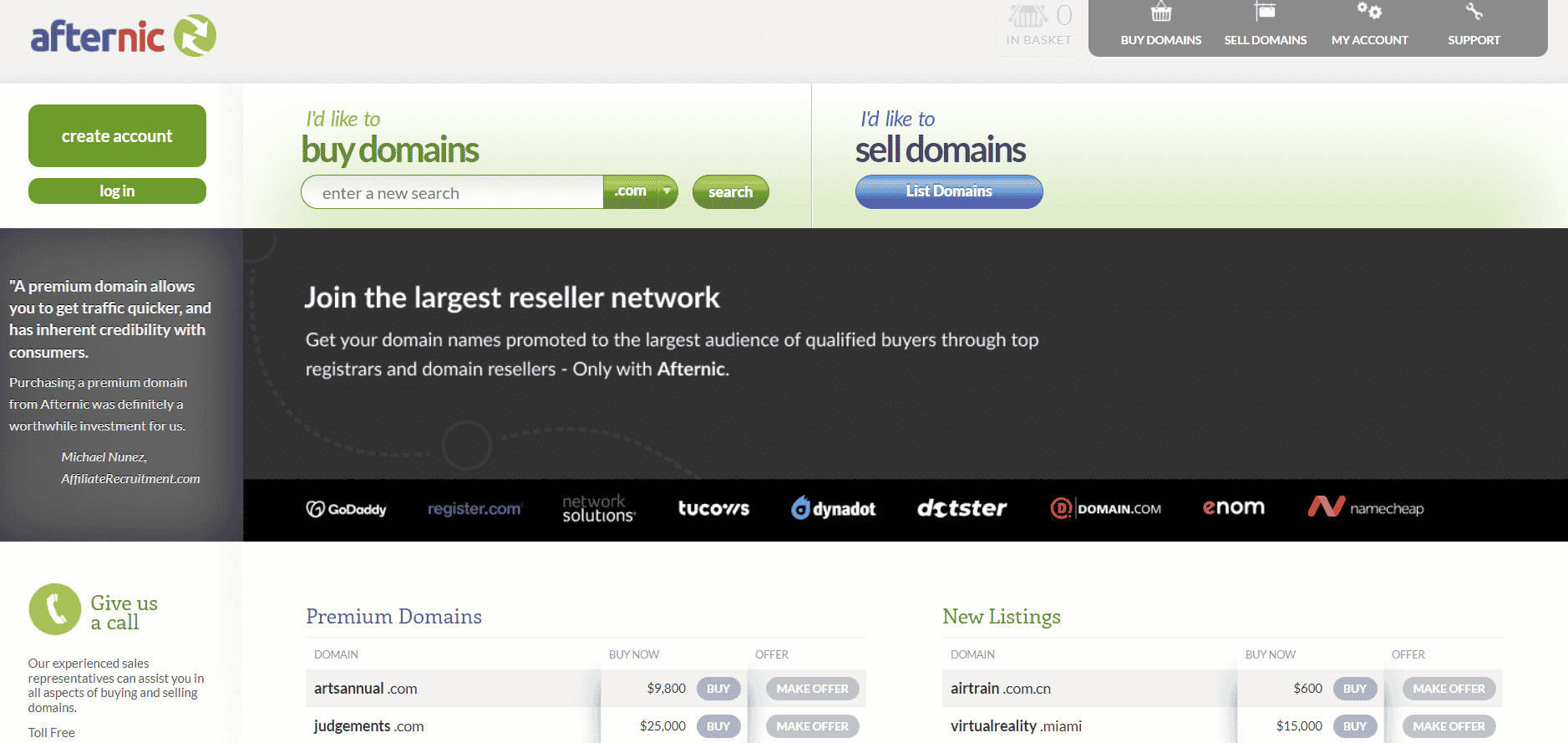 Afternic is a famous domain name registration and website hosting company. They have partnerships with many other big companies, including GoDaddy, which provides their servers. It makes it easy for people looking to transfer domains or host websites because they're one step ahead of you.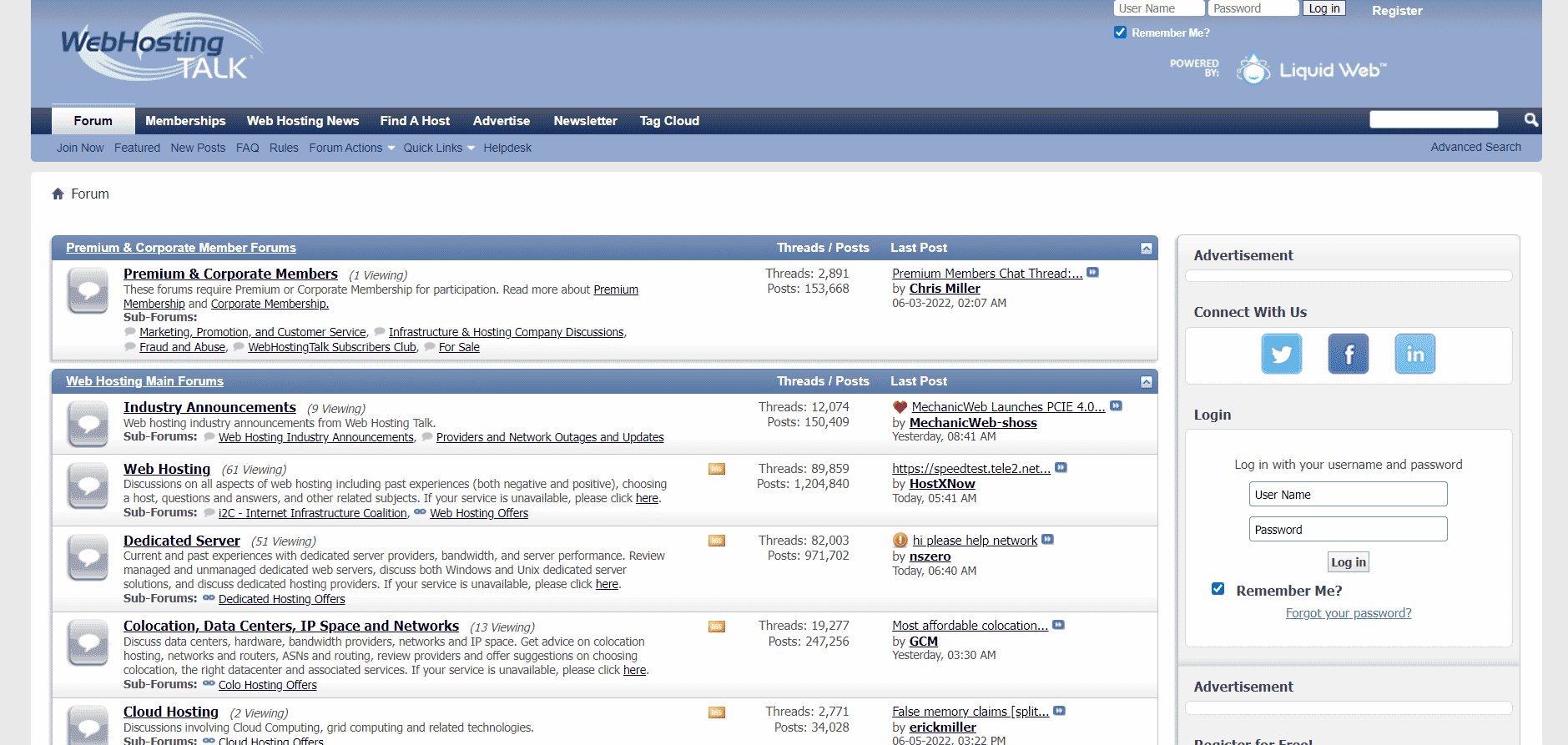 Web Hosting Talk is a marketplace for domains and websites where you can find buyers easily and sell a website. Through the forum, people discuss various topics related to web hosting, such as pricing models or designs that would work best with certain companies' logos, trying their hardest not to get lost among other posters. There are plenty of discussions, debates and questions on the site about hosting plans or domain sales, but it is all conducted in good-spirited tones.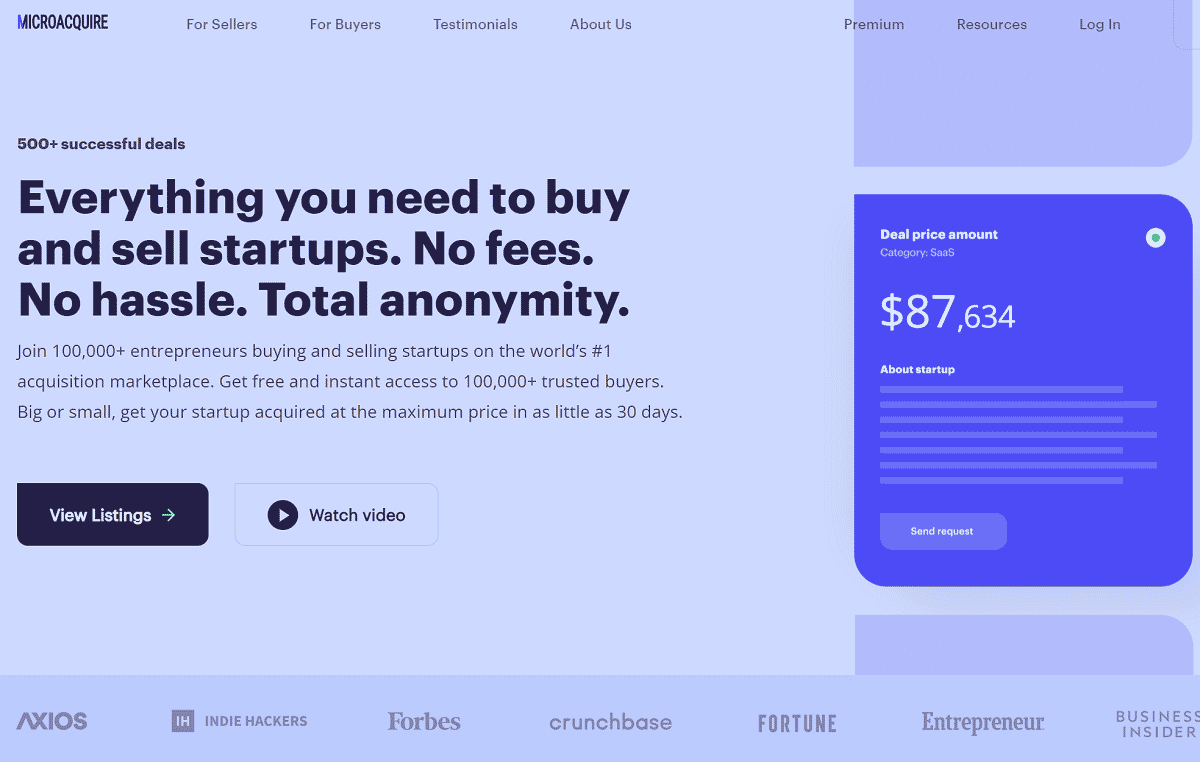 Microacquire is another excellent option for website sellers. Not only can you find a variety of startups, but they also have resources to help with valuation and customer contracts worldwide. They have a good resource center that can help you with any valuation needs. With customers ranging from countries like the USA, Australia, Ireland, or Malaysia, everyone loves Microacquire.
Step-by-Step Guide to Flipping Website
You are now aware of the basics of website flipping and where you can sell your websites for the best profit. Now it is time to learn all the secrets that you need to know in order to start flipping websites and make a good profit.
How to flip a website?
It is not easy to find the right buyer for your website. If things go right, you will be able to sell a quality site at an incredible 34 times its monthly earnings. There is plenty of work to do before your quality website is sold for its total value.
You will need some assistance with content and optimization, which you can outsource, if possible. It may seem like a complex task, but outsourcing certain aspects makes things easier. So let's quickly dive into how to flip a website:
1. Make sure you pick a website with a Proof of Concept
The potential of a site is only as good as the information it provides. Before starting investing, research sites with high search engine rankings.
Invest in a site with clear proof of concept to see the traffic and monetization method before investing time or money. If there is no one generating revenue from your website, it could only mean it is selling failed ideas, giving you an indication that your investment may not go smoothly.
2. Calculate the potential growth of website
When you invest in a website niche, it's essential to consider the future of that industry. You should examine whether the demand for certain products will be there in the coming years or not?
For example, the market for Crypto is booming right now, but it is possible that their demand might slow down in the future. In contrast, food items and clothes will continue to see healthy sales for several years because these products stand the test of time better than most.
A smart business owner would never dream of taking their eye off the ball regarding search engine optimization. But, whether you are a seasoned pro or a newbie in town, an excellent old SEO audit can help you make your site more accessible and engaging by identifying foundational issues.
The 'content gap' is used in digital marketing to describe your website's lack of quality and unique information. It can be anything from blog posts and news articles to product descriptions or social media updates. By analyzing the content gap, you can identify topics that are currently being overlooked but can increase your business traffic if you include them.
The final piece is ensuring your website has a reliable and functional revenue stream to help it succeed. Can you add another source of income on the day that you purchase? If so, joining private affiliate programs can be considered valuable, where commissions are higher than average for this business model.
The deals that seem to be the most popular are those with high commissions and no refund. These sites usually require a lot of work, but creating an article or guide on such a topic could bring money to your business.
Also Read: 11 Copy Paste Jobs Online Without Investment
3. Look out for community driven websites
Start your online business by joining the existing community for this niche. You will find websites with little or no advertising, owned and operated by people passionate about what they do, just like you.
You will come across specific niches with organically built communities around them. These websites are often owned by people who want to share their hobby with others and aren't thinking about making money off it yet; this is where you come in.
You can take over their content creation (and monetization) and optimize it, so more visitors can buy products in bulk from sales funnels set up expressly for these businesses. You can make money while helping others succeed by doing something creative on Instagram.
A website broker does more than finding websites for you. They research the sites and prepare an information folder that details their statistics, which may be invaluable when deciding on your purchase or sale of a property. Note that they do charge remuneration for their services as well.
4. Negotiate with Website Owner
Sometimes people aren't ready to sell their sites, so this might waste a lot of your time. Still, generally speaking, there's an equation between research-based costs/prices determined with contextual analysis combined.
A website has caught your eye, and you want to purchase it. Your next step is reaching out and negotiating a sale price that works for both parties involved, be patient. The negotiation phase can be lengthy depending on who you are dealing with, a single individual or a company. The general rule is to be patient but also realistic.
5. Invest in Domains with strong keyword presence
It is no secret that content is king, but sometimes it can be challenging to find quality domains with strong keyword presence. Many people have bought random .coms sites only because they found an exciting domain name and could make money off flipping websites without having too much work done on them first!
Domain names can have an exciting potential beyond the internet's version of gold. Many people focus on content when they should consider what lies beneath. Sometimes, a domain is mining for keywords alone, and you will be able to make some serious cash by scooping up those sought-after keywords or highly searched phrases without even having your website. It might seem impossible, but it doesn't need much effort.
6. Go for Solo web Owners
The easiest way for you to get your website on the first page of Google is by investing in solo web owners. Solo websites are easy and quick to rank, but they are also nearly impossible to purchase without extensive knowledge.
So look out if someone who wants their site ranked high enough (and can afford it) seeks out these low-priced deals before anyone else does. You might end up getting lucky with owning one yourself.
Teams usually run these websites, but there might be an individual owner running it if you look closely enough. For beginners in web marketing, one way is buying low and selling high, so keep your eyes peeled when scrolling through pages upon pages.
7. Find a Website broker
Website brokers are digital real estate agents who specialize in flipping websites. They offer to buy your site from you, often at a discount compared with other marketplaces like eBay or Flippa, where they can then sell it for profit themselves if desired or pass it on to any buyer that comes along.
Website Brokers act as an intermediary between buyers and sellers of websites. They find, negotiate (if necessary) and execute a contract for the sale or purchase. In short, they make things happen. Website brokers usually specialize within specific sectors like e-commerce sites or travel guides.
They can go into any industry if needed to get you that site your business deserves at competitive prices, easing the way towards digital success once more, all while providing peace-of-mind knowing everything is being handled efficiently behind closed doors without hassles.
8. Work on contracts and Transfer Ownership
Once you have worked out the kinks in the negotiation process, contracts, and ownership transfers, it's time to make it official. Draw up a contract with details like the domain name registration information, business name, etc. Also, be sure that third-party software or subscriptions are updated with your data.
Once you have finished negotiating and struck a deal, it is time to make the website official. Draw up an agreement that includes all these details:
The domain name registration information (including who registered).
Business name as well as any other identifying features.
Your contact info, including phone number.
Your email address where customers can reach out if they have questions about their purchase before firing off emails at us since this will be how we communicate with them most often.
Finally, note down what kind of third-party software/subscriptions are associated.
9. Improve your Website
The first step in finding a suitable site is to identify potential. Then, once you have found the right place, it's time for action. Quality content will keep your website visitors longer and increase their engagement.
Leverage your expertise and play to the strengths you have. For example, if you are an expert at marketing on social media, try adding Pinterest as a traffic source, so that people can see what else is going viral in this industry-related niche. You could also pitch brands directly through email or phone calls if they look for someone with experience working closely together.
SEO is the best way to guarantee you'll never run out of page views again. You are only limited by the number of hours you put into learning how to do SEO. However, with a bit of effort and creativity, you can try and build some quality backlinks and publish huge quality content.
The higher your website appears in search engine results pages (SERPs), the more traffic comes organically and less via paid ads or other means of promotion like social media marketing campaigns which can be expensive!
You should use this powerful platform because there are no downsides and free advertising!
Imagine if you could get traffic and monetization rates increased by a factor of two. That's the power of multipliers. You can get a multiplier effect by finding ways to increase traffic and improve monetization at the same time. It means your revenue will be doubled from what it would have been otherwise or even just increased slightly but still better than before.
10. Make your website mobile-friendly
You can have a great website, but your site is wasted on smartphones if it doesn't work well on small screens. In addition to being smaller than desktop computers or laptops, smartphones are always within arm's reach.
Your web design should provide an optimal user experience, no matter which device someone uses. Make sure all content loads timely and there are limited navigation bars, so users don't get overwhelmed with choice options.
Mobile-friendly themes will improve speed and user experience, which means more traffic! All in all, it is essential to choose mobile-friendly themes. A site that looks good and performs vague when browsing mobile devices will get no benefit in the end.
11. Improve Profitability
To improve profitability, you should choose the monetization method, which is the easiest and fastest for your company. There are several ways you can increase profitability, and we recommend choosing the monetization method which will be easiest for your company to implement.
One way is through display advertising, such as Google Ads or Bing Ads. You can make your blog more valuable and attractive to advertisers with the right content. Advertising your subscription services is a great way to make more money from blogging. We recommend using premium content and advantages as an incentive for readers who want in on the action without having any additional costs associated with their purchase!
You can also monetize your blog with a digital product you created yourself or products others have sent to advertise. It is one of the best strategies because it gives bloggers complete control over price and marketing efforts.
Also Read: 16 Best Ludo Earning Apps to Win Money
12. Put your website for sale
Websites in most niches will sell for a better valuation if they are put up for sale. Listing your website for sale is the ultimate step in creating an online business. Better packaged websites will fetch you a higher price, but it is essential not to skimp on design or functionality.
You will be able to get a better valuation if it has a good design, an optimized content structure that drives traffic organically (to increase demand) and is responsive to mobile users. The best way to attract new customers is by having an engaging website listed in popular online directories.
Now is the time to package up all of your assets, so you can sell them on a whim. Ensure that any original content, such as blog posts or photos, is adequately licensed and ready for uploading before shipping.
When preparing this list, your domain name/s will also be needed because it is how potential buyers reach out to themselves with ease. Most importantly, remember that your branding having an engaging output voice helps tremendously here.
Investing in websites is like investing elsewhere. You decide when to list, and the market decides how much you get for your web asset (or assets). So never put yourself into a position that requires selling unless it is something worth a few dollars because if not, then there will be no buyer.
The description is the key
Descriptive words are essential in listing items for sale. You want your buyers to feel they have all the necessary information and can make an informed decision without being scammed, so don't leave anything out.
Listing all the details will make buyers feel more confident in their purchase. Give your buyers everything they need to know about the product. Don't leave any stones unturned. It is the key to attracting more customers and generating traffic to your website.
Look at your site through a marketer's eyes. Play to its strengths and be clear on what makes it different from other sites. It will help potential customers choose yours over others. If you include too much unnecessary data on your website, then it will seem as if there is nothing worth seeing. Make sure the information that matters most to potential customers stands out and avoid using fluff words or sentences.
Some Downsides of Website Flipping
Here are certain aspects that need to be considered that come with Website Flipping. Such disadvantages are as follows:
Depending on the nature of the website, it can be a time taking factor. Anything that needs to be built up to give beneficial results needs proper nurturing and care. With real patience, there will be some fantastic results too. Study shows it can take anywhere from two to six months for you to rank and see results, so keep your chin up. Even though some people see results within one or two weeks of launching their site, they don't expect instant success. The process will likely take several weeks before any online marketing efforts have tangible impacts on rankings and visitors alike.
It's important to know when you should outsource specific tasks or projects. Suppose a Jack-of All Trades has no specialist skills in web development. In that case, they will be limited on what they can do by themselves and waste time.
The key to being a successful entrepreneur is understanding the balance. Whether you need help with writing blog posts or designing your website, there will always be something that can't get done by yourself because it doesn't come naturally, unless all this time spent working on projects makes up for lost income. From not selling anything else!
The risk of failure is always present when pursuing your dreams. No matter how much work you put in, it's never guaranteed that the outcome will be what you expected. Sometimes things don't go as planned, which could happen with any business venture, from start-ups to established companies trying new products or services.
It is essential to understand these risks upfront and manage them accordingly by considering all possible scenarios.
Best Niches in Demand
Staying relevant and ensuring your content has a place for everyone means that people will keep coming back and boosting your revenue. Niches like these will let you make money even when the market is down.
As with any other type of start-up idea or market research project for your blog site, the key comes down to knowing what is hot right now and then riding that trend until it is over. Here are some niches for you to explore that are in demand:
Travel
Food (cooking and baking)
Business
Finance & Tax
Personal development
Health and wellness
Plants & Gardening
Technology
Women's fashion & Lifestyle
Pet products
Beauty items
Home Décor Ideas
Smart accessories
Parenting
Also Read: 50+ Best Part-Time Jobs You Can Do Without Leaving the House

Website Flipping Courses
Would you like to learn how easy it is for anyone with a bit of technical know-how and some time on their hands, not just professionals in web designing? If so, then here are two courses that are sure worth taking. Let's have a look!
Mushfiq's deep dive course gives you practical experience to help you succeed in future flipping projects. He teaches you the secrets of making money from purchase orders and basic marketing techniques like SEO keyword research to get people to visit your site without spending too much time or energy educating them about what it is they should care for.
Unbelievably, these tricks work wonders when appropriately applied because there are no shortcuts worth taking, which can make all difference during tough financial times. The course teaches beginners all about buying websites online at an affordable price.
In fact, after completing this course, students will be able to start sites as soon as they want, with no waiting days or weeks between purchases here people. Sites like Tumblr and Medium are great for beginners who want a blogging platform that is easy to use.
This course, however, isn't just about monetizing your blog with advertising but also teaches you the ins and outs of growing your website, so you can sell it off at an appropriate time for maximum profit!
The Blog Flipping Course is a comprehensive course that will help you learn how to generate more traffic and revenue on your website to sell it for even bigger profits. It is the perfect way to learn how to make money online.
Chelsea is an entrepreneur who has been in the web design industry for several years. She started her own brokerage business, BlogsForSale, which provides a marketplace to buy and sell niche blogs on topics such as fashion or food blogging. At the same time, helping clients acquire new interests through creative advice. She provides them about how best to present their ideas online.
She specializes in selling online niche businesses. She's been working in the web industry for years, developing and brokering sites to help buyers find what they need while simultaneously helping sellers get their desired product from one place!
The second option gives the more experienced marketers access to different flipping strategies, which can save them money when selling.
So there you have it all, under the same page. Our top tips for flipping websites for profit and making more money. Whether you're a seasoned pro or just starting, we hope you find these tips helpful and informative!
Like always, if you have any queries, feel free to reach out to us, and we will do our best to answer them. Thanks for reading, and happy flipping!