Unlock the Power of Free Web Hosting: Discover the Best Sites to Launch Your Website without Spending a Dime! While it's a great option for simple needs and cost-cutting, free web hosting may not be suitable for business purposes. Consider your requirements and explore affordable hosting services that offer long-term value.
17 Best Free Web Hosting Platforms
Here are some of the best free website hosting companies; this list has been created after a lot of research so that you do not have to spare time searching for free and reliable platforms: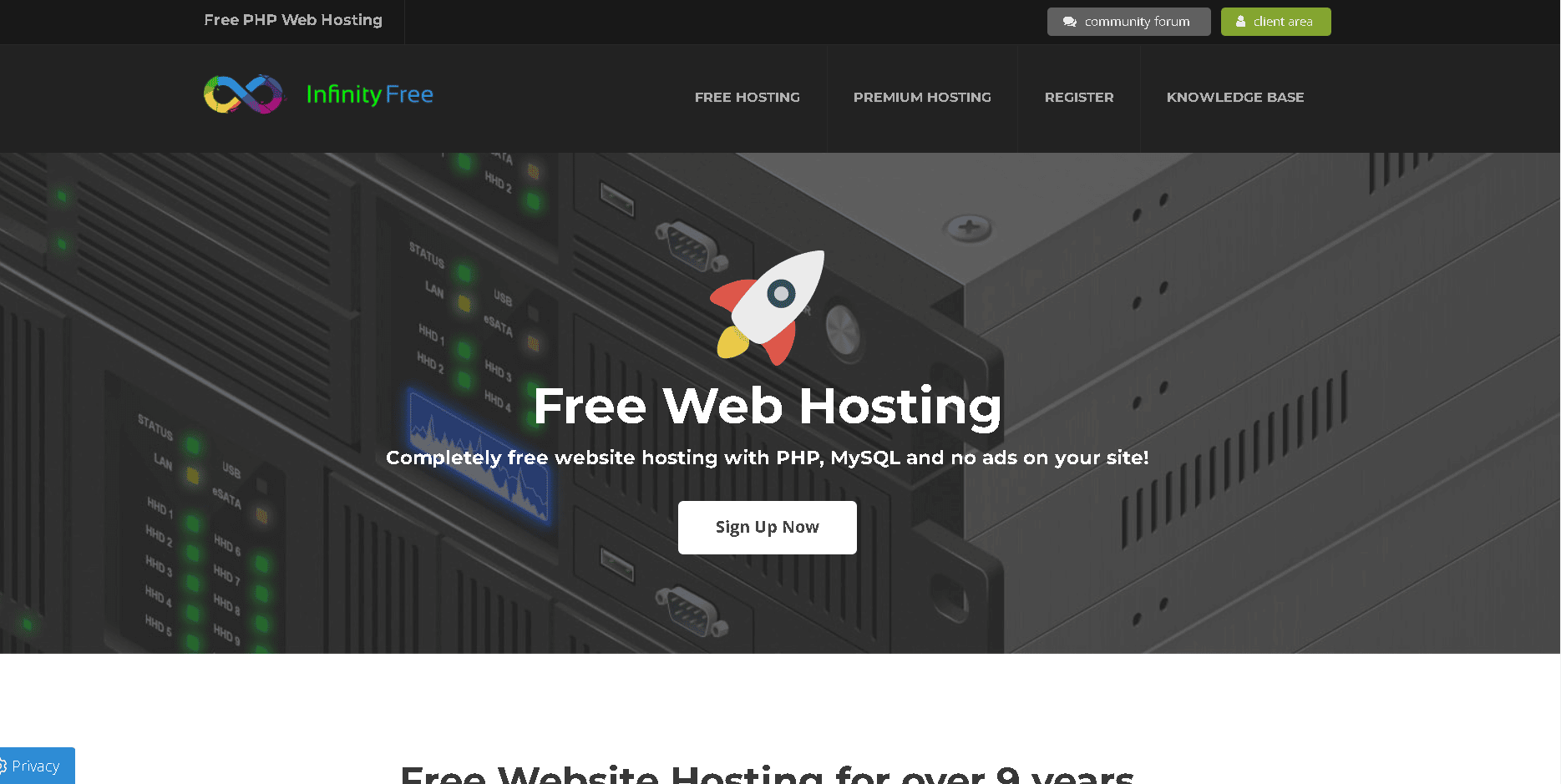 It is a free web hosting platform that is relatively new in hosting, but the services they offer have made them earn the number ranking on this list. You will be amazed to know what you get for free with this platform: unlimited bandwidth, storage, and domain connections, but it will have a daily limit of 50,000 hits plus only one FTP to upload your content and 10 email accounts.
They provide a well-structured website hosting that positively impacts your site. You will be amazed to know that in the free plan, they render 99.9% guaranteed uptime, DNS service, no forced ads, SSL certification, and integrated with well-known Softaculous Script with more than 400 applications.
Features:
You get unlimited storage, bandwidth, and hosted domain with InfinityFree
Knowledgebase support
It offers free SSL and DNS service on all domains
Softaculous one-click installer with over 400 scripts
It claims to be one of the fastest free hosting service providers in the world
You also have the option of the Premium paid hosting services
No ads run on the website
Users can also link to top TLDs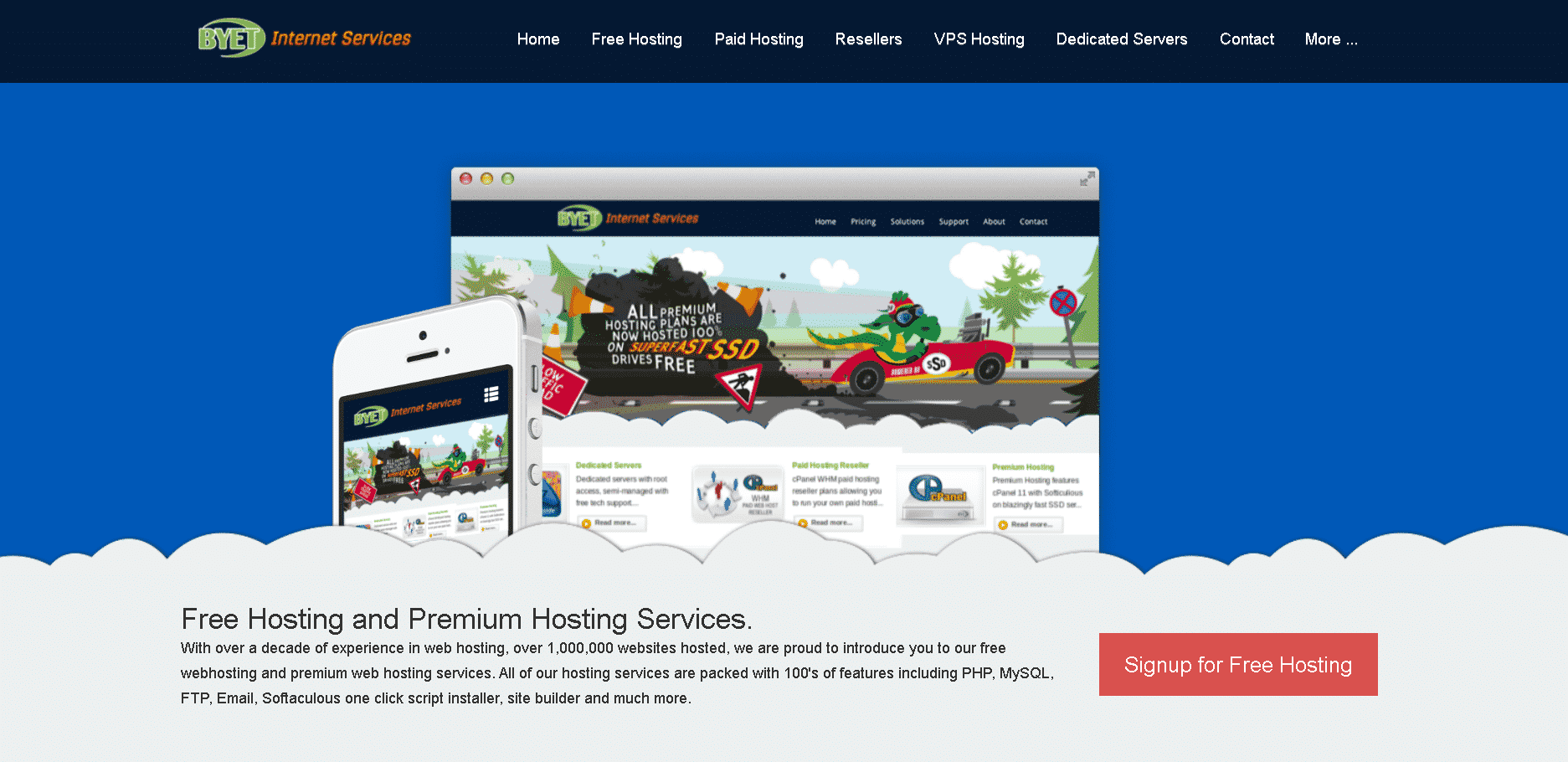 It is said to be the most generous free web hosting service provider because it offers unlimited storage, sites, bandwidth, and five email accounts. You will be glad to know that they provide round-the-clock customer support even to the free accounts; they might take some time to service the tickets but provide the solution and are available every time for help.
It is a US-based provider that offers domain name, hosting, and reseller services. So far, they have hosted over 1 million websites and claim to be one of the most powerful networks dedicated to free hosting worldwide. Their sign-up process is also quite simple, and you can do it quickly without any hassle. In the free plan, users get 1GB of storage, 50GB of bandwidth, and absolutely no advertising; that is a lot you get without paying any fee.
Features:
Round the clock customer support through the ticket system and knowledge base
A subdomain is included in the free plan, plus you get unlimited bandwidth
Instant Activation of the account
ByetHost offers a built-in Softaculous auto-installer
You get 1 MySQL database and 5GB of disk space
It offers lightning-fast SSD servers for keeping your visitors engaged
Users also get PHP & MySQL database support in the free plan
5 addon domains, 5 sub-domains, 5 parked domains, 5 MySQL databases free
You can also sync it with any Domain Name Registrar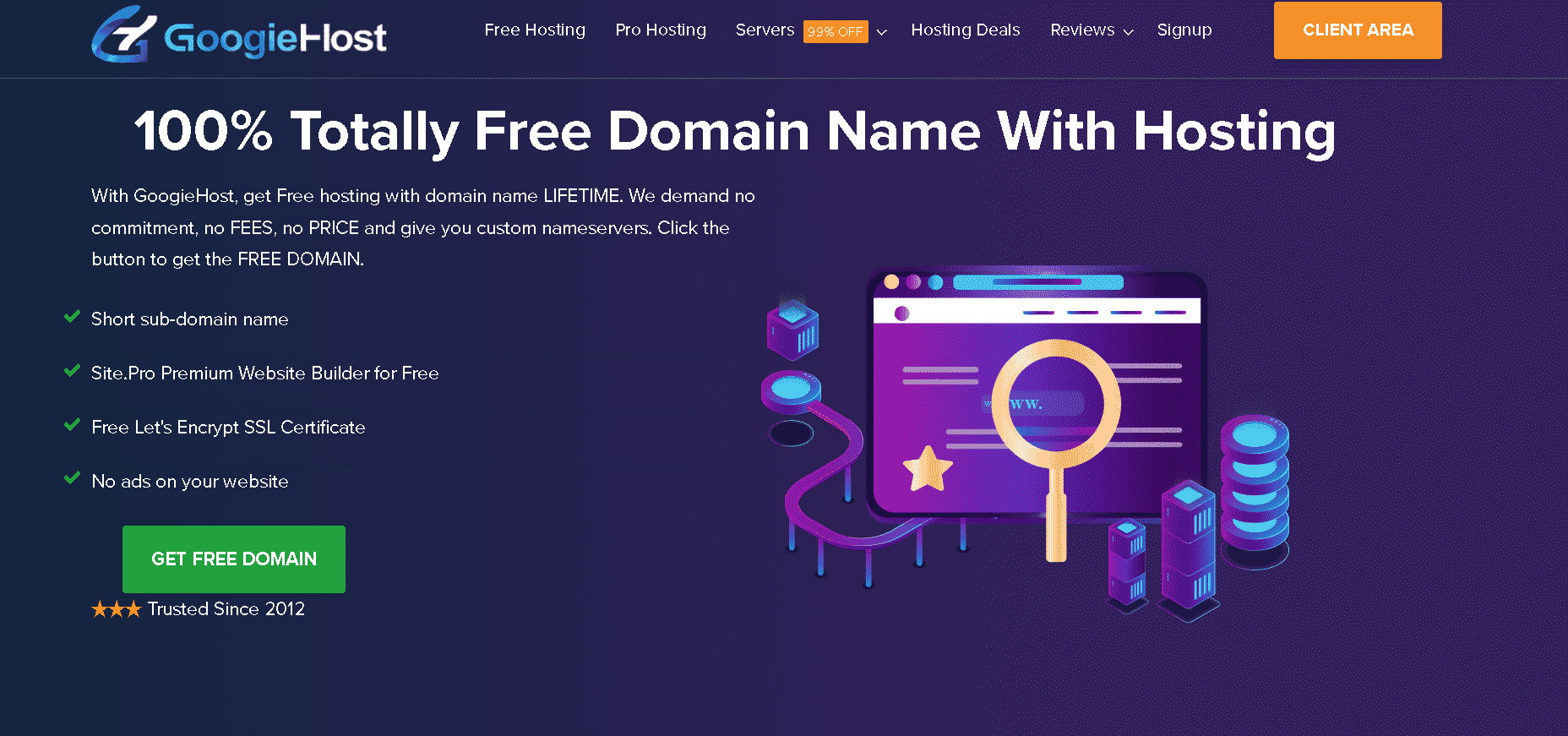 Many people like this platform because of its amazing server resources and built-in cPanel control panel. This platform was launched 9 years back, yet it is one of the best free platforms because of the excellent features that it offer. This is the only platform that provides its users with a free cPanel control panel and Cloudflare.
Although many people have complained that while accessing the cPanel, a message pops up stating "your connection is not private," which is a red flag as Chrome is recognizing it as a not secure property. But, it has various good things to focus on, such as in the free plan, users get 1GB of storage and 100GB of bandwidth and harness the power of the Softaculous one-click installer.
Features:
With GoogieHost, you get generous bandwidth and storage
It offers a Softaculous one-click installer
You get a free, user-friendly cPanel control panel
The free plans offer 100GB of data, 2 FTP accounts, free SSL, 2 sub-domains, 2 email accounts, 2 MySQL databases, and 1Domain Hosting.
One of the standout features is Cloud Linux.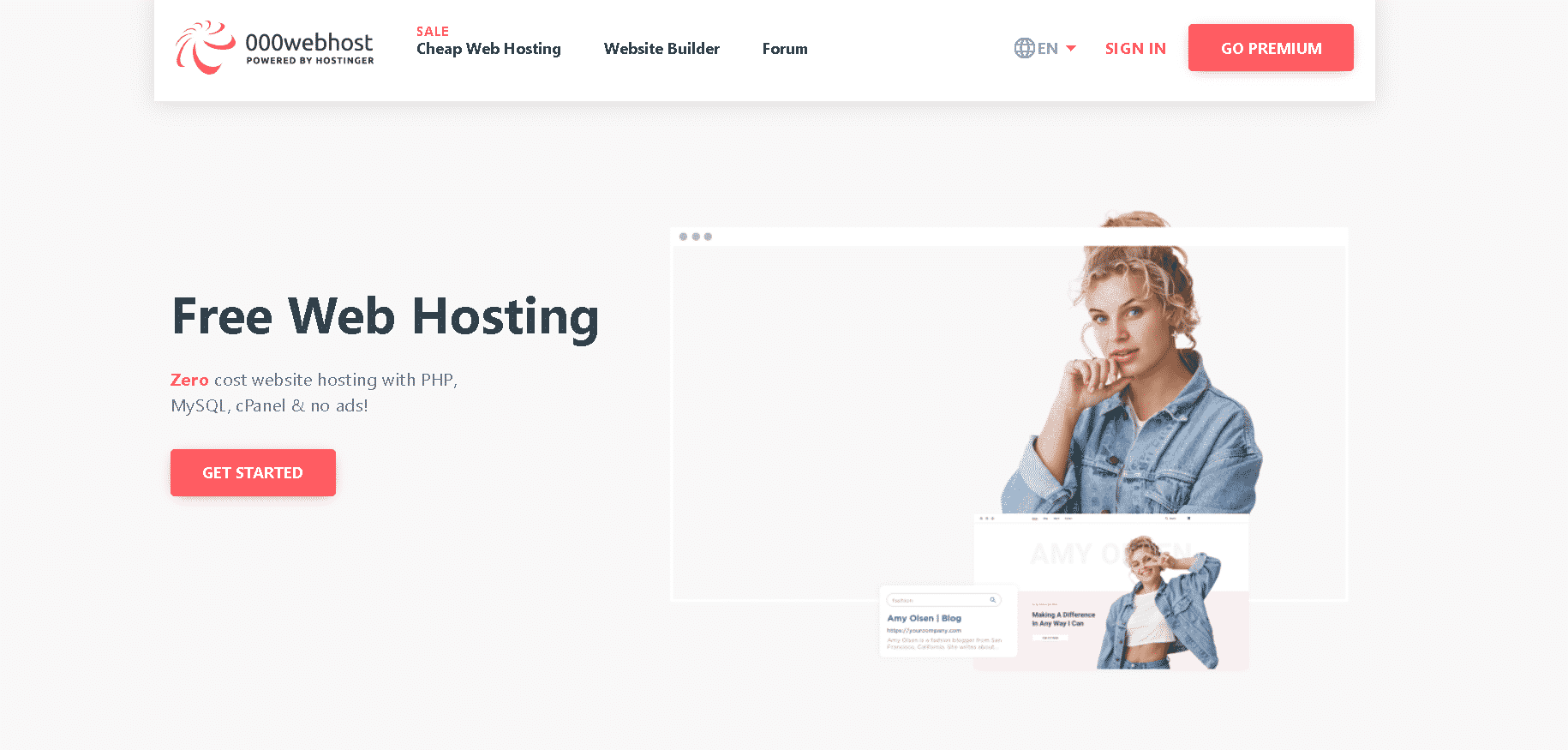 It is one of the best free web hosting sites that has been in the industry for years and is a reliable platform. This wonderful platform is owned and managed by the well-known hosting powerhouse, Hostinger, which is why on 000webhost, you get a suite of advanced tools and features.
The good part is that your visitor will not have to see any ads here, but there will be a few ads in the WordPress dashboard. Also, you need to provide your credit card details for registering for the free account on this platform. In the free plan, there are various things that you might not get on other platforms, such as 3 GB of bandwidth, 300MB disk space, 1 MySQL database, and 1 website.
Features:
It offers a free website builder.
The best part is that it enables your own ads to be displayed on the web
You get ad-free Hosting and free domain hosting with 000webhost
To help you manage your website, they offer instant backups, FTP support, and a Web File manager
Auto Installer supported
The unique thing is that it supports various languages and provides you with a step-by-step guide on how to get started.
Users also get PHP & MySQL database support
It comes with an integrated cPanel control panel
Free 5 Email Forwarders
Also Read: 8 Best Free Cloud Hosting Service Providers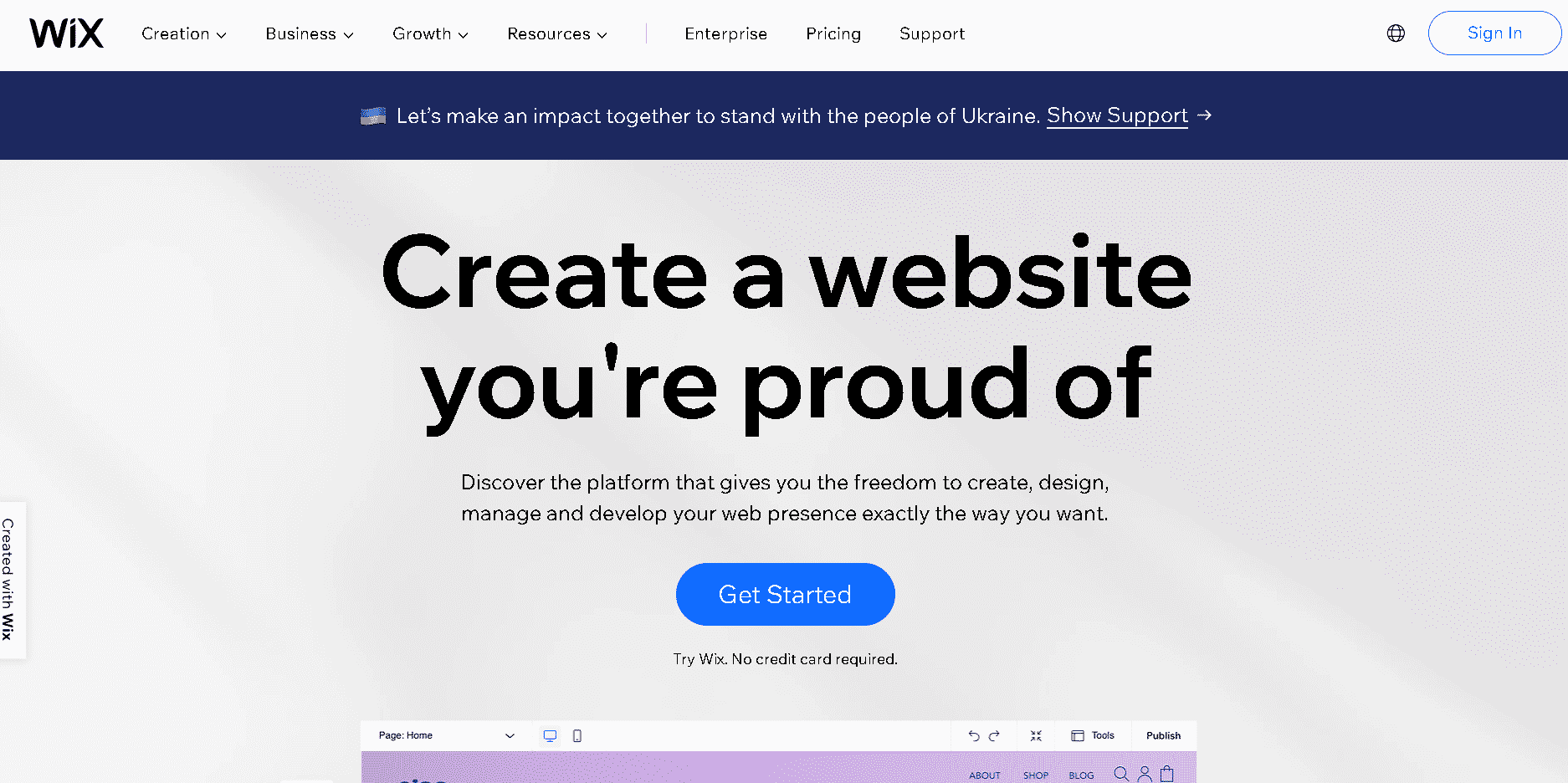 It is said to be one of the best website builders as with their builder they offer free web hosting, isn't that great? This is listed on this list because it is a one-stop solution for a website platform and server space to host the website. This platform is best for beginners starting with a blog or eCommerce store and has an easy-to-use interface.
Its web hosting services are such that it supports your scalable business and offers secure web hosting. The good part is that it renders a 99.9% uptime guarantee and safeguards your data from getting lost by using its data backup features; furthermore, Wix also provides SEO that can help grow your business. It is a browser-based strong website host that is rich in templates.
Features:
Wix offers users various free apps like social media integrations, forms, PayPal, calendars, Google Maps, and booking apps.
In the free plan, you will get Beautiful templates, 500 MB disk space and 500 MB bandwidth, a Global content delivery network, Free SSL, and security monitoring.
Drag-and-drop website builder
This platform provides website-building tools and templates as per your industry type. For example, you can design a website for your clinic and let customers book appointments and see your calendar anytime from anywhere.
The good part is that users also get a 1-year free domain with most of its plans.
Enables you to make wonderful-looking emails for marketing purposes from your mobile.
You can also collect payments for whatever product or service you sell.
Free sign up with Facebook or email.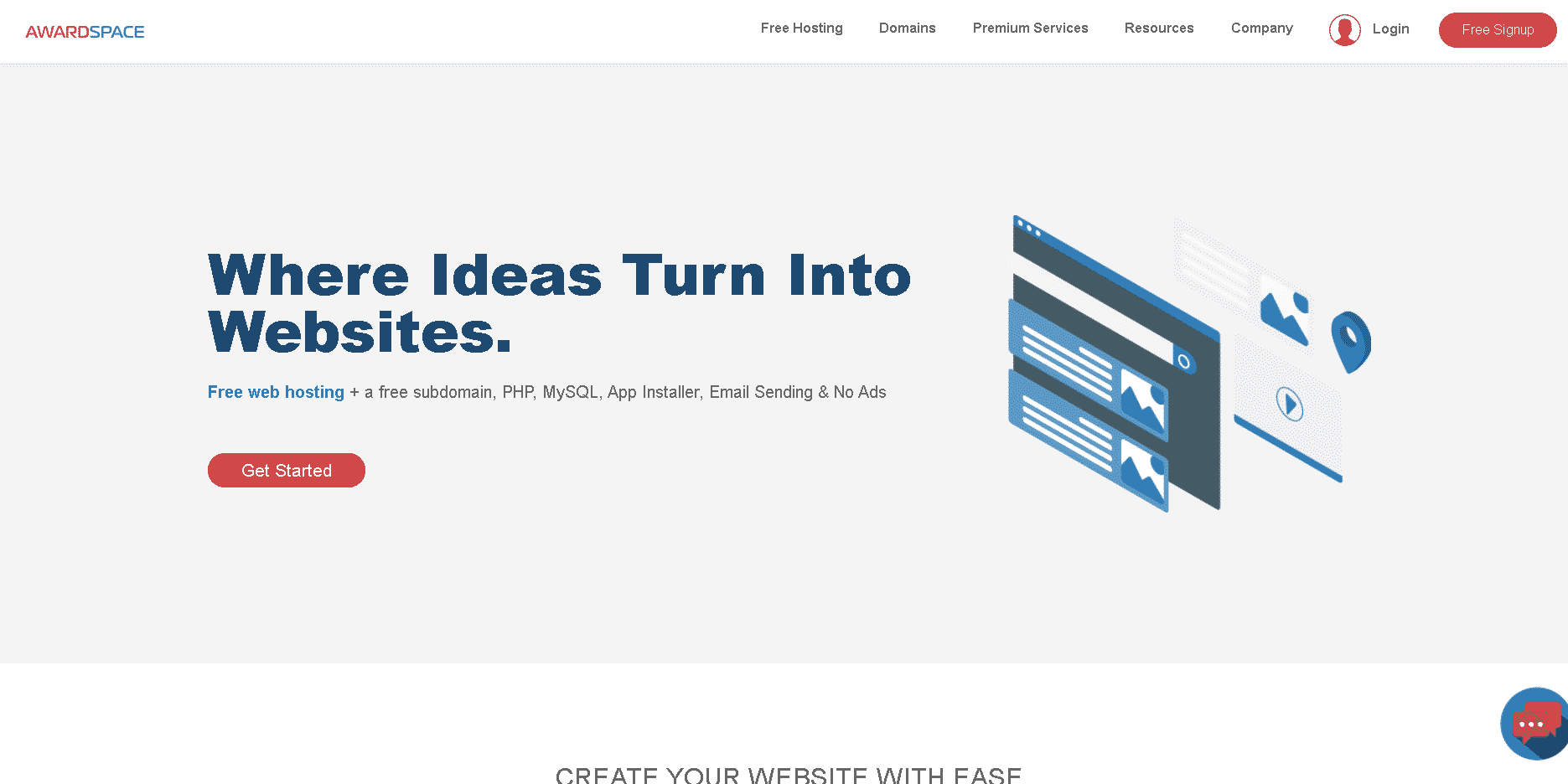 It is an excellent web hosting platform that offers both free and premium web hosting to more than 2.5 million users. It has been in the market since 2004, and since then, it has been considered a pioneer in this industry. The good part is that there are no ads in their free web hosting plans there are no ads plus, it also enables the beginners to understand if they should invest in paid plans.
Its free plan does not offer a website builder or any eCommerce service; it provides 1GB storage, 1 domain, 3 sub-domains hosting, 5 GB bandwidth, 1 email account, plus WordPress and Joomla installers. In fact, they also provide updated versions of PHP and MySQL. AwardSpace also comprises of one-click content management system (CMS) installation and a 99.9% uptime guarantee.
Features:
AwardSpace offers around the clock monitoring
100% free hosting services that allow you to host a maximum of 4 websites
Instant Activation
Free domain name
Unlimited traffic and disk space
Multiple email accounts
Cutting-edge speeds
24/7 live chat
It gives you the statistics about your website traffic
50 GBits network connectivity
Ad-free hosting and SPAM Protection
You also get a backup facility and SSL certificate for improved data security.
Also Read: 16 Best Cheap Cloud Hosting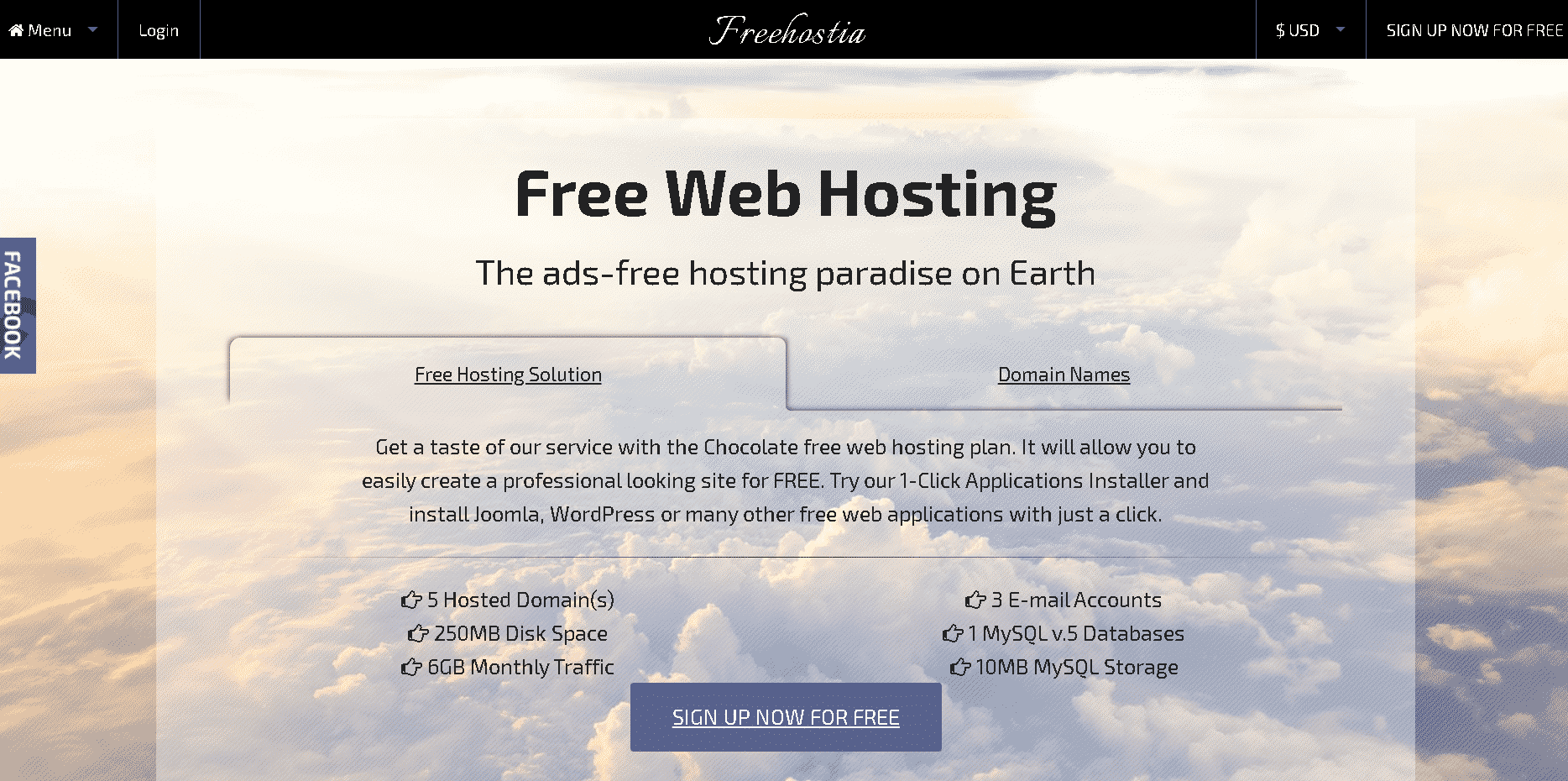 You get its free web hosting services on its Chocolate plan; this implies that it will be faster than the other plans on the list. Their mission is to provide more reliability from its free plan as they provide 50 free applications provided in-house in the form of a 1-Click Web Applications Installer. Its plans are hosted and optimized by well-known web applications such as Joomla, WordPress, etc.
The free plan offers users access to a website builder with templates plus 5 hosted domains, 3 email accounts, 250 MB disk space, 6GB monthly traffic, and 10MB MySQL storage. In addition, they offer round-the-clock customer support and claim to provide a 99.99% uptime guarantee, which is excellent for a free service. It also includes a free self-signed SSL certificate and a vow to help or resolve tickets in under one hour.
Features:
With Freehostia, you don't have to worry about the ads
PHP and MySQL database
Auto Installer
FAQ and excellent ticket support system
Numerous free website templates
Optional free site builder
1-click Applications installer and SSD Data Caching
Easy to use tools, and even beginners can use them without any trouble
It renders its uses with an in-built web applications installer
Instant Activation and full DNS Management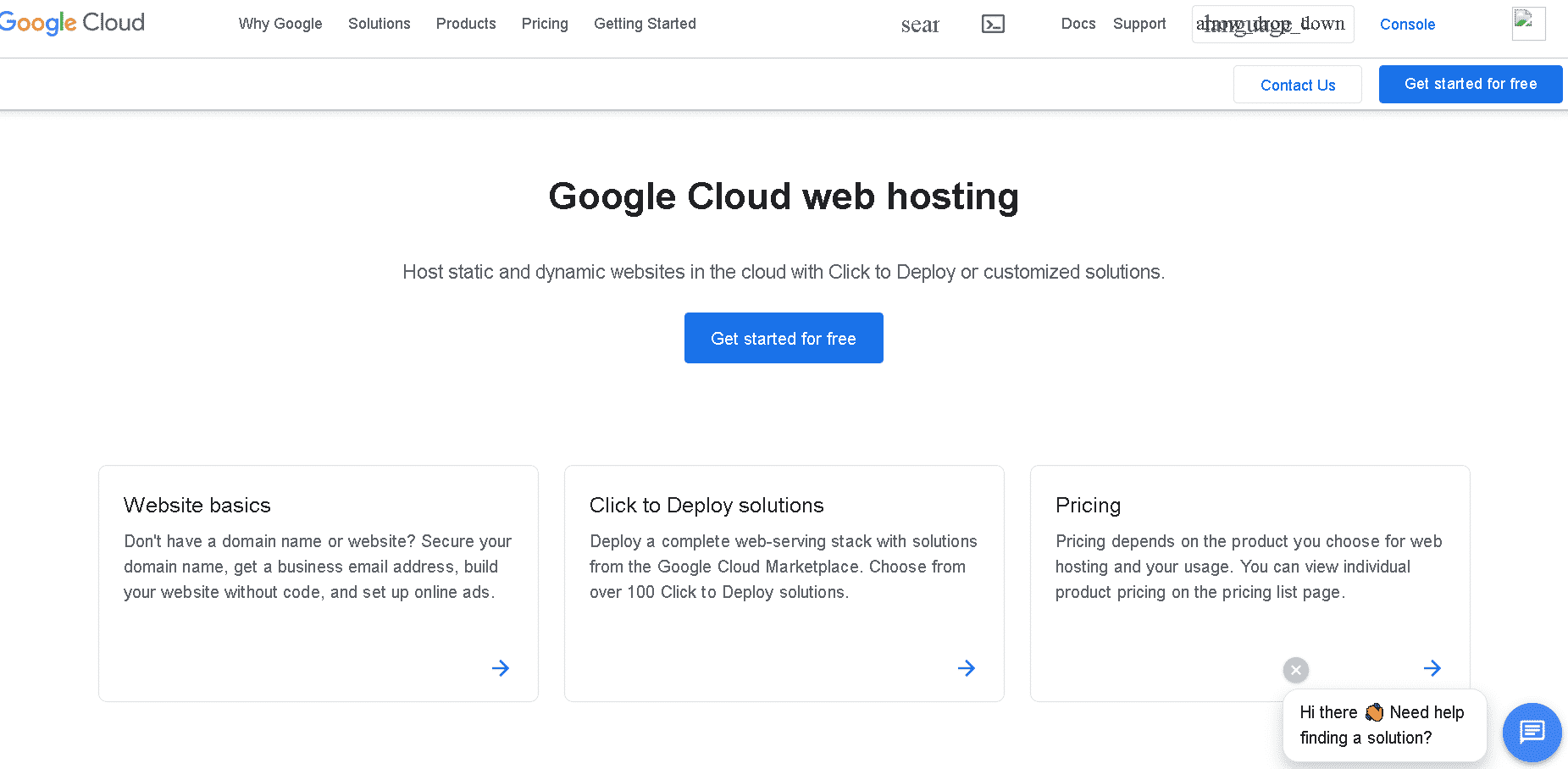 Although this one is not a forever-free plan, you can use it without paying any charge for one year. This plan gives users unlimited storage, 1 website, 32 vCPUs, and extensive support documentation. Google Cloud Hosting can be a perfect platform for you if you a tech-savvy and comprise tech stacks like machine learning and virtual reality.
It has a big name in the industry; obviously, Google needs no introduction as it is a well-known and reputed brand, and the same is its web hosting services. Google Cloud Hosting is an excellent free website hosting company that renders its users $300 credit to be spent in 90 days, various website building tools, and much more.
Its free plan is best for small businesses who can make use of its pay-per-use model; this means that you pay only when you start using it. It is a private network that is available in more than 200 countries, and in 2019 its cloud computing market hit around $258 billion.
Features:
The best part about this platform is that it connects directly with Google Domains.
Email address is included.
The unique thing about Google Cloud Hosting is that it offers open banking APIs that help connect with your customers via modern distribution channels.
DNS support and SSL certificates
The good part is that this platform renders solutions as per your industry type. For instance, for Media and Entertainment industry, helps them with content production and distribution operations.
Artificial intelligence tools to analyze your data and give you insights into your business performance.
It offers a Cloud-based database and numerous artificial intelligence tools.
It possesses Google's worldwide trusted infrastructure.
Also Read: 20 Best Web Hosting With Free Trial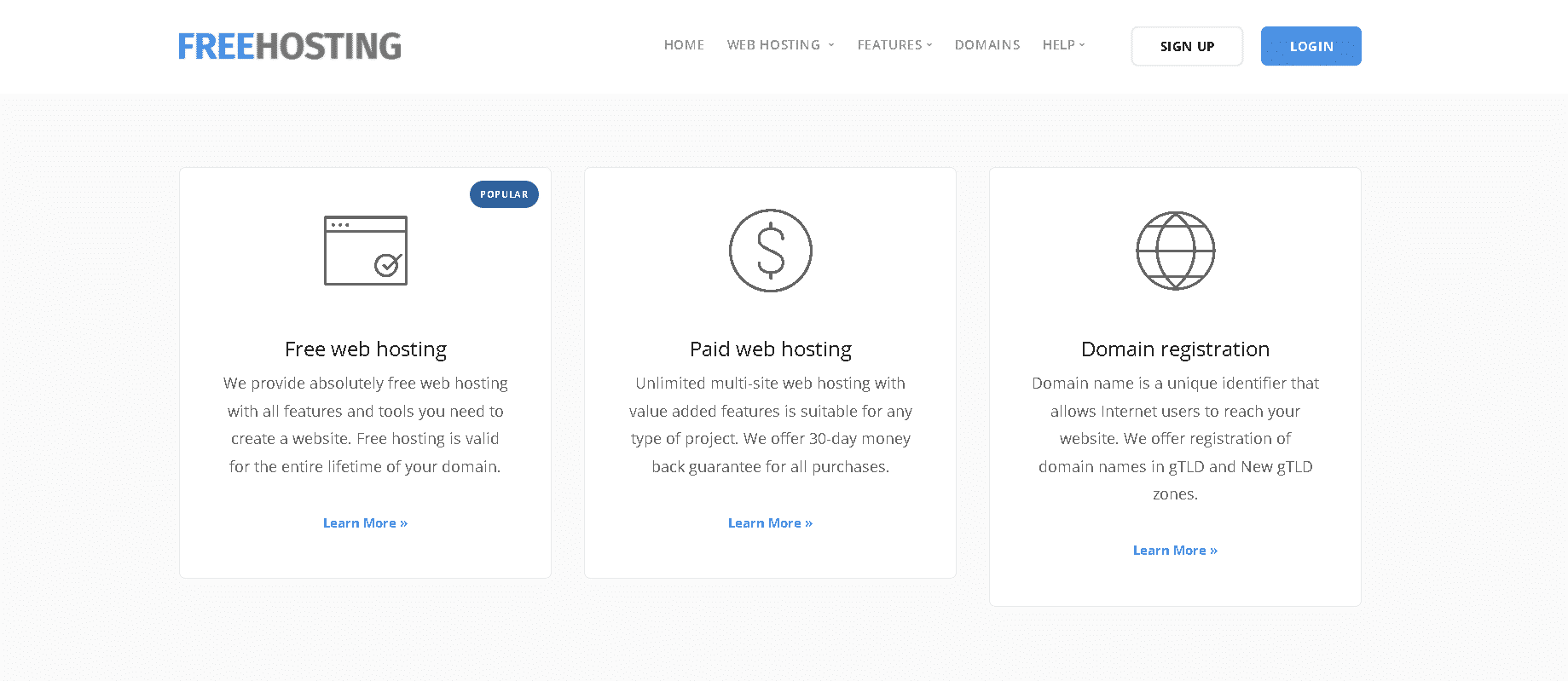 It is one of the best free website hosting companies because of its unmetered bandwidth. They offer web hosting and faster servers to their users free of cost. This platform is famous because of the numerous features that it offers. You will be amazed to know that it offers WordPress and Joomla-like websites available with just one click.
They have experience of more than 10 years in web hosting, and to date, they have maintained a good reputation and efficiency in their work. Signing up for the free plan is very easy; it starts working within a couple of minutes. Its free plan comprises unlimited bandwidth & disk space, 3 MySQL databases, a global content delivery network, knowledge base customer support, and up to 3 sub-domains.
Features:
Ad-free Hosting
Auto Installer
Lifetime Access
Its free plan comprises all the essential tools and features required
cPanel For Hosting
Softaculous one-click install tool
The good part is that it provides automatic backups for storing your data and accessing it from anywhere.
It enables the users to run binary scripts, create data on website visits, and much more.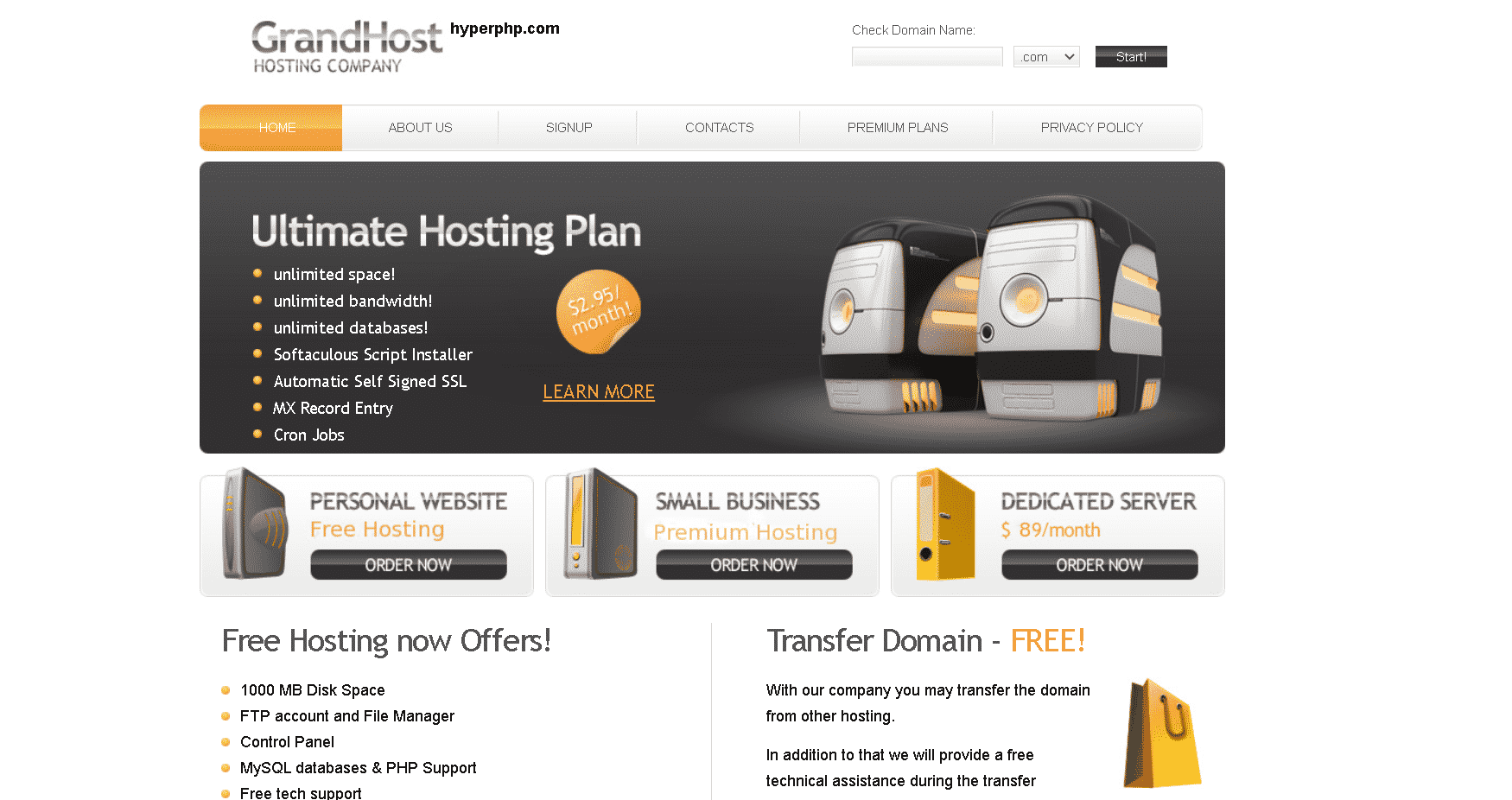 It is a free web hosting service provider that comes along with some paid plans in which you get advanced features. They have more than 10 years of experience in the web hosting industry and has become a large-scale web host as it also offers high-end services.
The good part is that even in its free plan, HyperPHP provides a 99.9% uptime guarantee, 1 GB disk space, free sub-domain, up to 400 MySQL Database, and Softaculous scripts. In addition, it offers stronger server speeds with various one-server hosting solutions.
This platform offers a drag-and-drop site builder tool, and along with its Softaculous app installer, users can seamlessly install more than 400 well-known web apps, such as WordPress, phpBB, Dolphin, Geeklog, and pH7CMS. However, one of the major drawbacks of the free plan is that it does not support PostgreSQL and webmail, plus obtrusive ads also show up on your web pages.
Features:
HyperPHP offers an automatic script installer that users can access via VistaPanel.
Automatic Self-Signed SSL
Softaculous Scripts
Tech Support and free Subdomains
Logging in and navigating through the user is very easy
HyperPHP stacks well in areas of speed and uptime stats
It offers unlimited disk space and bandwidth
cPanel administration
Also Read: 15 Best Landing Page Builders Software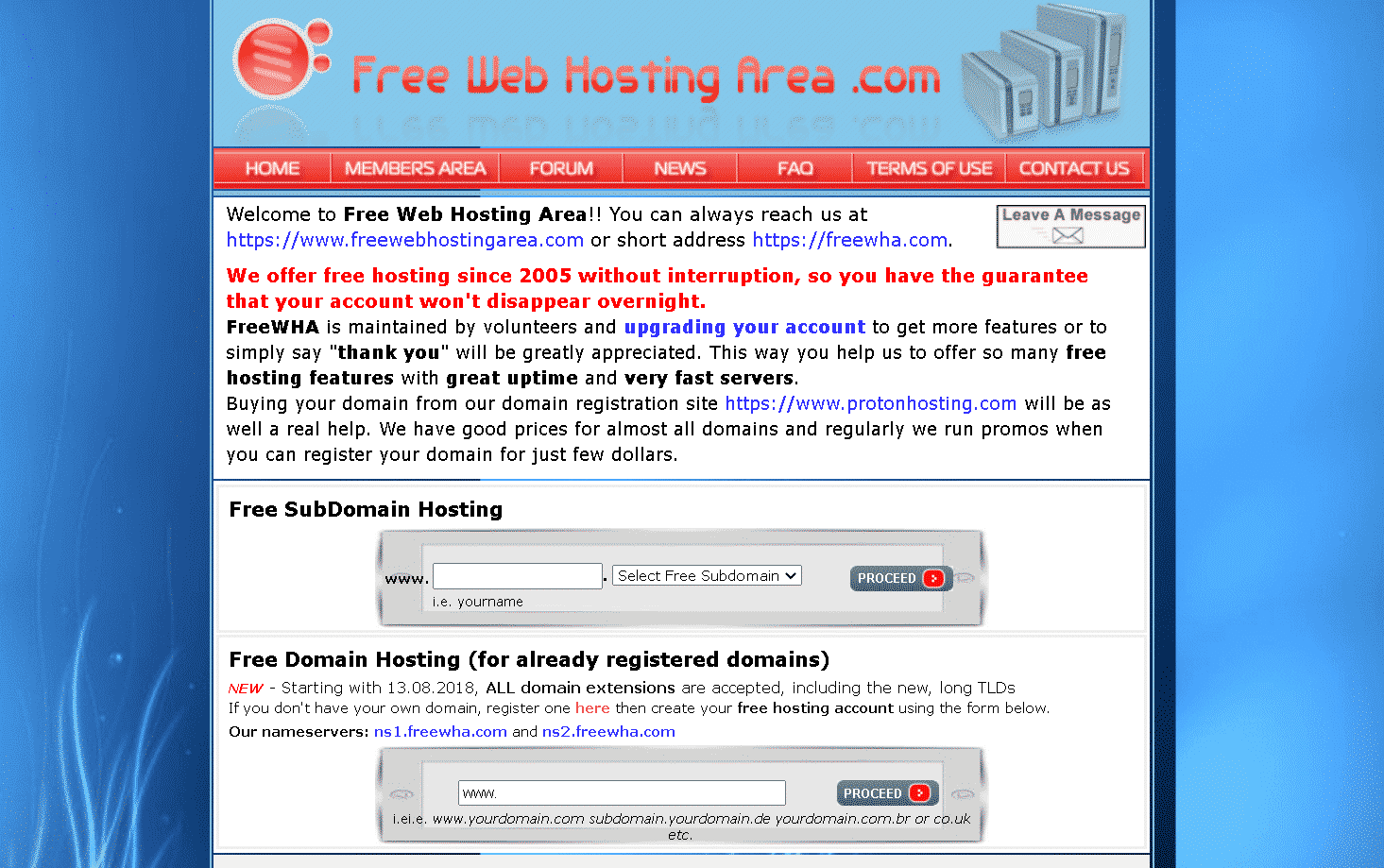 It is one of the best free website hosting companies as it offers its users unlimited bandwidth. They have been in the web hosting market since 2005, which makes them one of the longest-running free web hosts on the web. You will be amazed to know that volunteers run and operate this platform.
One of the major drawbacks of FreeWebHostingArea is that they delete your site if it does not get any visitors for a month. Also, they have not mentioned anything about technical support or uptime guarantee on their site, which raises a big question.
But, in their free plan, you get a lot of features such as email support, 1.5GB disk space, unlimited bandwidth, MySQL databases, and unmetered traffic. Unfortunately, this site also restricts private projects, password-protected websites, and APIs.
Features:
Free subdomain
Conditional Ad-free Hosting
Automatic backups
Fast SSD hosting
Auto Installer (WordPress, Joomla, etc.)
PHP & MySQL database support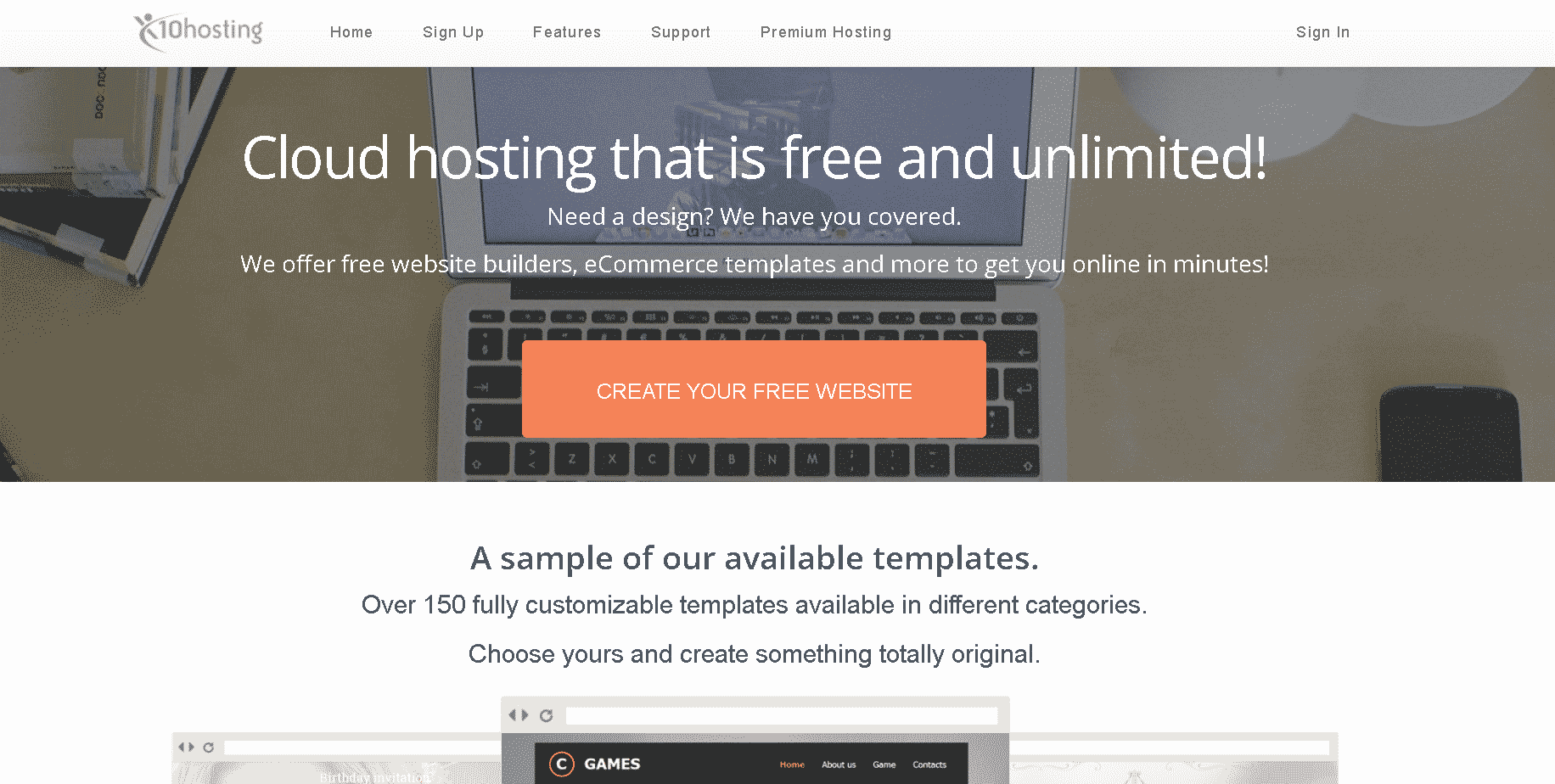 They have been in this industry for over 10 years now, and the reason why people prefer this platform is that they provide unlimited disk space and bandwidth. It is an integrated site-building and web hosting platform that enables users to make their domain name and increase the website's ranking through the SEO tools it renders.
This platform is ideal for people interested in getting information on performance and knowing about their web project requirements. Its features might not be that great but are still good enough to test how web hosting works before jumping onto the paid plans. They have an amazing average server response time of less than 350 ms and have powerful speed metrics.
Features:
Automatic backups
Reasonable resources
Free SEO Tools
Round the clock support
2 Sub-domains included unlimited bandwidth and disk space
Good uptime and speed
Decent performance
Limited user area
2 addon domains, 1 parked domain, 3 email accounts, 3 FTP accounts, and 2 MySQL databases included in the free plan.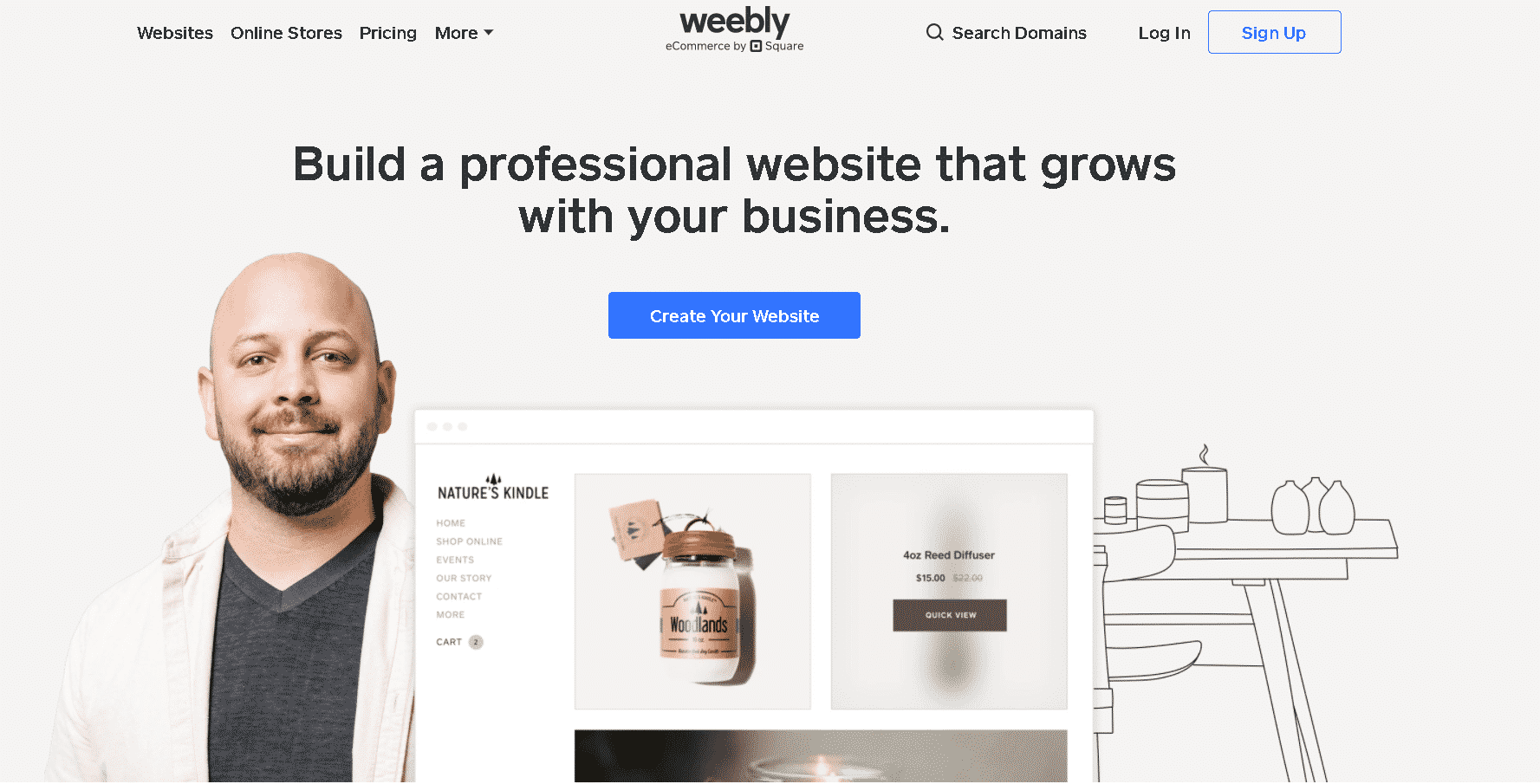 It is a professional website builder with which the new generation is doing fantastically well. Its builder is very easy to use that can aid in creating elegant websites quickly. Apart from website building functions, it offers a free custom domain for a year and robust business tools that make your eCommerce website's operation easy.
A vibrant community supports this site, and you can contact them through email or live chat. Its free version offers 500 MB storage, drag and drop builder, 500MB bandwidth, plus numerous templates. Whether you are a newbie or a hi-tech savvy developer, it will help create a fantastic website to ease your budget and brand.
Features:
1000s of free templates
Mobile app builder
Free SSL security
All-in-one hosting provider
500MB storage
Easy online store, personal site, and blog building
Selling Digital Goods is allowed
Ad-free Hosting
Mobile web builder
SEO and Pop Notifications
Apps for your Weebly-built site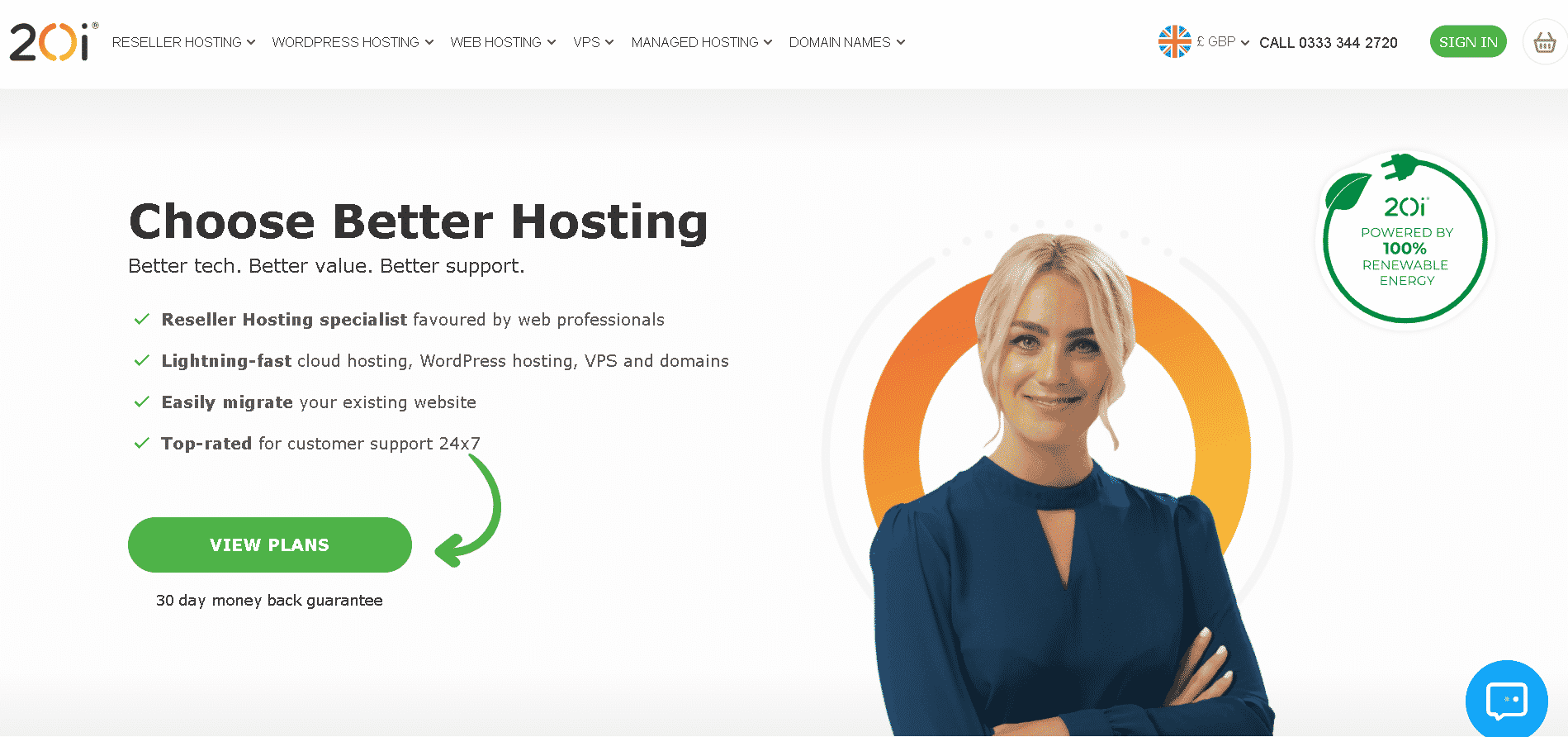 The UK-based is one of the best free web hosting sites that are new to the market yet competes with the best and most well-known brands. Its founders, Jonathan and Tim Brealey have a long and a different track record; they have a decent product range which is surprisingly enough. It also offers users a free CDN service of their own which very few web hosting service providers offer.
The good thing is that it uses autoscaling tech in all its price plans. They focus majorly on the safety of their customer's data; they host safe by state-of-the-art SSD hardware that's been proven to protect files. With its free plan, you get 10 GB disk space, 250MB bandwidth, My20i Control Panel, and 1 X 1 GB My SQL. They also provide premium plans; you can upgrade to them if you need advanced features and more bandwidth.
Features:
Offers multi-server resources
Easy app installation
24/7 Uptime
Includes free Wildcard SSL
100% SSD storage
WP-installed platform with StackCache module
Migration
Enables website monetization
Also Read: Webflow Pricing Explained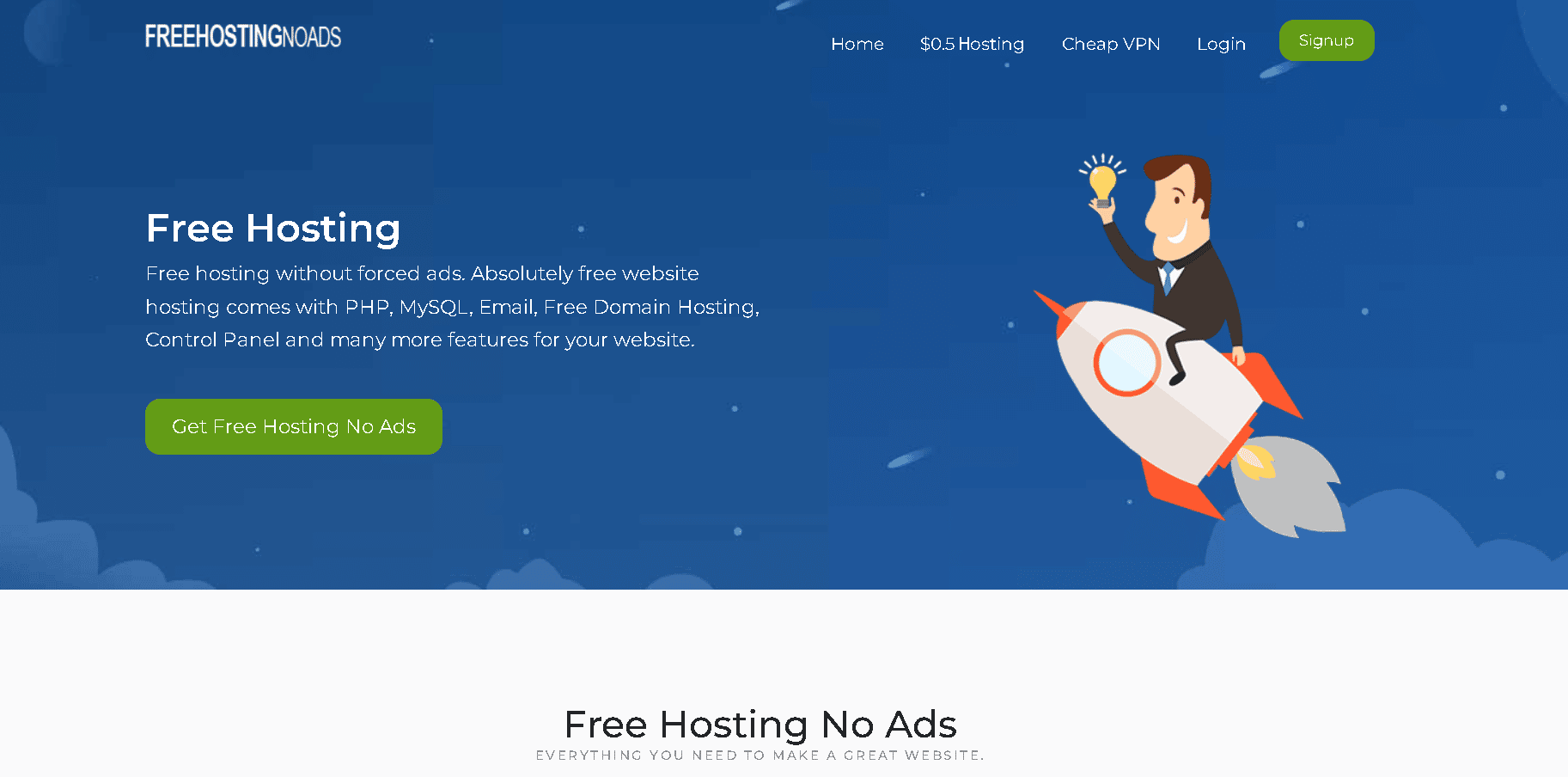 The name itself explains this amazing web hosting platform. It offers its users free hosting services, and the best thing is that they do not force ads upon your website. Runhosting owns this brand, and it actually delivers what it claims. It is a well-known web hosting provider that has been in the market for more than 18 years.
Although they do not provide any uptime guarantee, the users who sign-up are provided with technical support even on free plans. You can also upgrade to its premium plan, which starts at just $1.99 a month. Its free plan comprises 1Gb disk space, 5GB bandwidth, 3 MySQL Databases, and a control panel.
Features:
Enables the users to host their own domain name or provides various short domains to select from
Largest file size limit
Free website builder
With FreeHostingNoAds, you can build your own website with easy-to-use tools; the good thing is that coding knowledge is not required.
Straightforward installation
PHP versions 5. x to 7.4.2 and MySQL version 5.7
It also offers statistics on your website traffic
Auto Installer (WordPress, Joomla, etc.)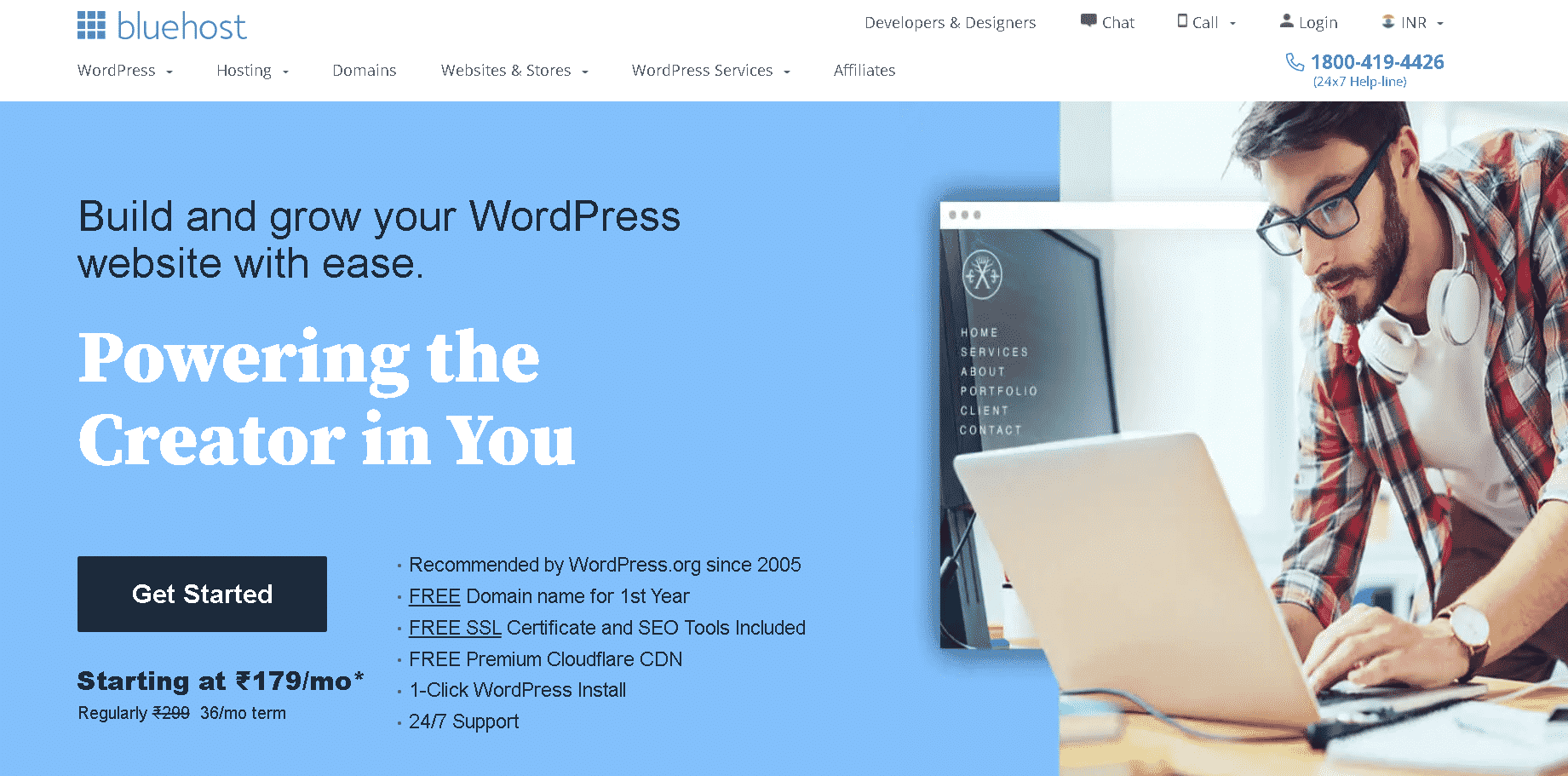 Bluehost offers free Website Hosting and provides features starting from unlimited addon domains, subdomains plus a $200 marketing credit and SSL certificate. It is one of the largest web hosting companies worldwide and is an officially recommended WordPress hosting provider. Moreover, it provides all the virtual private servers, dedicated servers, and shared hosting.
They provide WPBeginner users with a free domain, a 63% discount on web hosting, and a free SSL certificate, which is pretty cool. They also render free reseller hosting and shared hosting accounts. Their hosting plans offer a one-click WordPress installer, unlimited disk space, a free SSL certificate, and free email addresses and all you need to pay is just $2.95 a month.
Features:
With Bluehost, you get unlimited storage and free domain, Cloudflare CDN, and Weebly site builder.
Free SSL certificate and $200 marketing credit
You get excellent performance at an economical pricing
It also offers PHP support, MySQL databases, and free tech support
Provides unlimited disk storage, domain hosting, and free domain name for a year
BlueHost renders FTP access, SSH access, Web File Manager, and site statistics.
The WordPress.org team endorses this platform
File manager and FTP account.
Also Read: Which Bluehost Plan to Choose?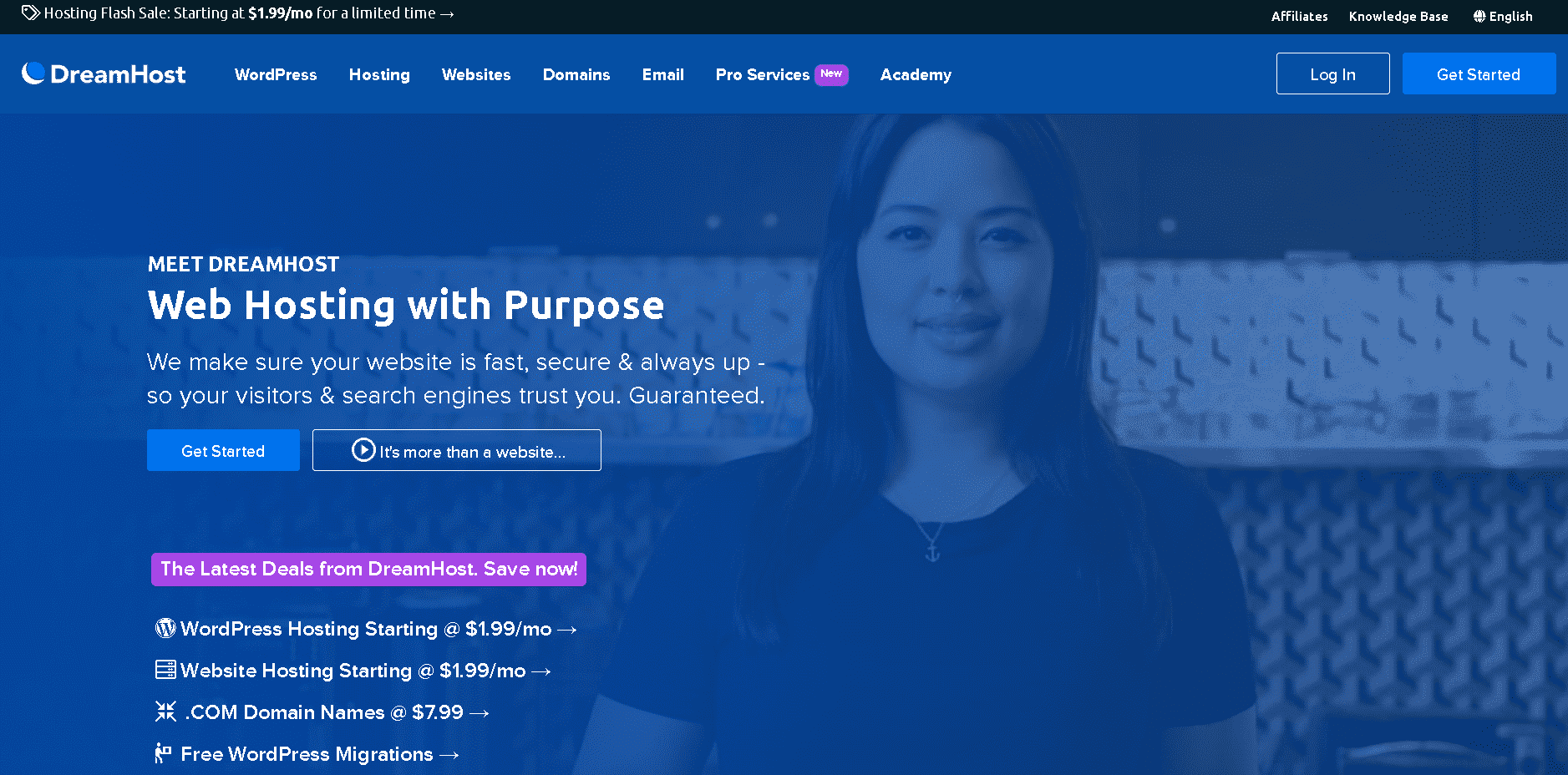 It is an amazing best free web hosting site that is one of the oldest web hosting companies as it was established back in 1997. Currently, they host over 1.5 M websites; it is a fast and secure web hosting platform which is why people like it. They assure users of high-quality search and amazing visitor experience. The highlighting part about this platform is that it claims to offer a 100% uptime guarantee and a 97-day money-back guarantee.
It has a reliable and fast suite of tools that enables the users to retain their ranking in the search engine, which helps increase conversions. Its sites are pre-installed with a free SSL certificate and WordPress firewall for added security. This platform is apt for large websites as even its basic plan offers 50GB of storage; it is enough to commence a simple website. Even if you need to store a lot of content, 50GB is a good storage limit for start-ups.
Features:
It offers a 99.66% uptime guarantee.
You can install it in just One-click through a simple interface
This platform is extremely user-friendly
Free SSL and unlimited email
Free domain privacy and domain name
These were some of the best free web hosting platforms you can choose any as per your business requirements.
Why do web hosting companies provide free hosting?
This question would surely be troubling you, why these companies would provide you with something absolutely free. The answer to this question is that it is a marketing tool, and its terms & conditions may change frequently, and as you are not paying them anything, downtimes may be more frequent.
Also, there are a lot of restrictions that come with free plans, such as limited space, server space, uptime guarantee, traffic, and backup provision; all of them are limited.
Basically, they provide free Hosting as it enables them to upsell their premium plans to people who might need it.
What to look for while choosing the best free web hosting service provider?
Here are a few things that you should always check for while selecting the web hosting service provider-
Disk space
Tools and plugin support
Website builder offered
SSL offered or not
Uptime & Speed
Email account offered or not
Automatic backup
Bandwidth
Quality of support
Also Read: 15 Best Crypto Wallets
What are the risks and limitations associated with free web hosting platforms?
Poor Server Performance
Sudden website shutdown
Getting your data leaked
Ads
Email hosting storage and bandwidth
PHP and MySQL
SSL certificate
Customer Support
Is free web hosting good?
The answer is both yes and no. As it is free, it will for sure come with some major drawbacks as well; when we talk in terms of free website hosting platforms, it has been observed that most of them are not properly secured that do not create much trust in their ability to provide a similar level of service you expect from the paid providers.
Also, the free providers offer limited services, which means that you will have restricted or no customization options, plus they provide just a few features that will be free. Also, the free websites are usually unstable, which can lead to downtime plus, you will get limited storage and bandwidth, which will restrict your website's growth and traffic capacity. It will lead to the slow performance of your site.
What is a Domain?
Before jumping to the free hosting sites, let us understand what a domain is. It is a name that is used to recognize an IP address. Retaining and typing a long IP address can be really tough; that is why they provide a domain name instead of an IP address. For example, the IP address "74.125.127.147" is named "google.com," isn't it cool and easy?
A domain name is the address of the website through which you can open the website by just putting the name in the search URL bar. The domain name can have characters ranging from 1 to 63; this excludes extensions such as .com, .org, etc.
What is Domain Hosting?
It is giving the domain name and registering it in the website owner's name in exchange for a subscription fee that is usually paid yearly or when the subscription is due. Various sites offer free domain and web hosting services. They either charge a very less or no fee at all.
You must wonder how these platforms make money; the answer is by advertisements they put on their website or through their paid versions.
What is the difference between Web and Domain hosting?
Many people think that web and domain hosting is the same. Although they have pretty similar features, there are small differences that you should be aware of.
Domain hosting refers to allocating a domain name for the website so that users can access a domain address by using that particular domain name. On the contrary, web hosting refers to allocating space to the website owners so that they can share their content on their website.
The web hosting site connects the users to your website when they type the name of your website in the URL bar and displays your content to them.
Is free website hosting safe?
Yes, it is safe. But, you should always opt for a legitimate and trusted website to avert any sort of trouble. Also, always read the reviews before you register with any website so that you can get a clear idea about the platform.
These were some of the best free web hosting sites, and some of them are officially recommended by WordPress as well. Free platforms are usually recommended; if you start with a small personal website and do not want to spend much money, these sites can fulfill your requirements. But, if you have an established business, then you should go for an entry-level shared web hosting plan.
The major difference between paid and free hosting sites is server resources and pricing. In free Hosting, you get only a small CPU power, less security, and small storage. On the other hand, you get more storage space, security, and better performance in a paid hosting plan.
So, the choice is yours; choose a free platform if you have fewer requirements, whereas if you need more storage and high-quality performance, then opt for a paid hosting plan.