Best Cheap Domain Registrars, your definitive guide to securing your online real estate without breaking the bank. In the digital era, a compelling online presence starts with the perfect domain name – a unique address on the World Wide Web that represents your brand. Choosing the right domain name is just the first step; finding a reliable and cost-effective registrar to manage it is equally important.
This guide aims to introduce you to the best affordable domain registrars in the industry. We understand that for many businesses and individuals, cost is a significant factor in choosing a domain registrar. However, affordability shouldn't mean compromise on quality, security, or customer service. This is why we have rigorously researched and analyzed a plethora of options to bring you a curated list of domain registrars that offer not just competitive prices, but also exceptional service, easy management tools, and robust security measures.
11 Best Cheap Domain Registrars
What is Domain Name Registrar?
Domain names are unique names through which different users can search your website online. Along with web hosting, the domain name is an imperative element of a website that enables the users to view your website and find the content.
An ideal domain name is short and snappy and under 15 characters. The longer domain names are hard to remember for anyone. It may also lead to loose traffic as users will be more prone to entering typos with longer domain names.
In order to use a domain name, you need to register it first. The domain name registrars conduct the registration process, or we can say the companies are providing domain name registration services.
You can look at the steps mentioned below to have a better understanding of how the entire process works:
1. The first step is to request a global network of servers forming the domain name systems after entering the domain name of your website on their web browser.
2. The servers verify and search for the domain name to check if the same name already exists.
3. Then, the hosting company forwards the request to the web server, where the website is stored. Moreover, the hosting company is equipped with special software helping it to act as a server.
4. The server fetches all the data and information related to it and sends it back to the browser.
5. If the same name already exists, the domain name is rejected. Whereas, if it is unused, the domain name you have entered is ready to use.
11 Best Domain Registrars for Cheap Domain Names
1. Domain.com

Domain.com is one of the Best Domain Registrars for Cheap Domain Names. It is a promising company, best known for bringing superior quality products and services at cost-effective prices. The company provides the domain names and many other services, including web hosting services, SSL certificates, web design, professional email services, etc.
Domain.com boasts about its user-friendly interface and DNS management system. In addition, the platform also offers its users more than 25 Country Code Top-level Domains (ccTLDs) and allows them to register all competent top-level domains (TLDs).
Furthermore, the platform provides a free website builder with every domain purchase through Domain.com, which overall offers all the services related to the domain at excellent value for money.
The checkout process of the domain provider is straightforward. However, it features an obnoxious number of upsells. In addition, if you want to purchase a domain name for one year through this platform, you need to adjust it manually as their default time for purchasing a domain name is set to two years.
Coming over to its pricing;
I) .com costs $9.99
II) .co costs $6.99
III) .net costs $12.99
Visit Now
2. Bluehost.com

Bluehost is well-known for offering the cheapest web hosting services for your website. At the same time, the platform provides a free domain along with its hosting. The hosting plan at Bluehost.com starts from $2.95 a month. However, it does not mean you are forced to buy its hosting service to get the domain. You can also opt only for the domain if you do not want to buy its hosting services.
The provider offers popular top-level domains independent of hosting. If you purchase its one-year domain renewal, you can get a free domain transfer.
Also Read: 17 Best Cryptocurrency to Mine
In addition, the platform provides an easy-to-use interface, and unlike Domain.com, Bluehost is not aggressive their upsells.
Furthermore, it also offers domain privacy protection at an affordable price of just $15 a year. The additional services provided by Bluehost are featured with its multiple web hosting plans, 24×7 live chat & phone support, support tickets, and WordPress hosting at reasonable prices, including a free domain and a free SSL certificate.
The prices of BlueHost are industry standard. The cheapest hosting package of the hosting provider starts at $2.75 a month.
Visit Now
3. Namecheap.com

Namecheap is a renowned domain registrar founded in 2000 which now manages more than 10 million domains. This platform allows the search for individual domains or in batches of up to 50 at once.
Buying the domain from Namecheap is hassle-free. Once you choose any particular domain on the screen, the results are shown across four tabs- New, Popular, Discounted, and International. It sorts all types of domains across all these tabs and makes it easy for you to find what you need.
Namecheap is also providing the TLDs at affordable prices along with impeccable services that one could expect.
It is an ICANN accredited domain registrar that offers an integrated email account at an additional $0.74 per month. This platform also provides free WHOIS protection and allows free domain transfer that prevents you from being bound to their contract. You are also free to transfer your domain to a new domain registrar whenever you want.
Moreover, it allows you to buy a premium DNS, costing you $3.88 per year. The platform also enables you to add SSL, for which you need to pay $4.88 annually.
One of the reasons why it is known as the best cheap domain registrar is that it grants its users to get WhoisGuard privacy policy entirely for free and featured with reliable customer support. Plus, their efficient live chat and phone support team immediately solve all queries or help you overcome any troublesome situation you are into.
| | | | | | |
| --- | --- | --- | --- | --- | --- |
| TLD | .co | .info | .net | .org | .com |
| 1st Year (Purchase) | $7.98 | $3.98 | $9.48 | $9.18 | $8.88 |
| 2nd Year (Renewal) | $25.98 | $16.98 | $14.98 | $14.98 | $12.98 |
Visit Now
4. GoDaddy

GoDaddy is undoubtedly the world's leading domain service provider in the industry. It is managing more than 75 million domains for 18+ million customers across the globe.
The domain registrar offers free basic WHOIS privacy that redacts your name, phone number, email, and address in the WHOIS directory and prevents the domain-related malicious activity from occurring. Although it is one of the best cheap domain registrars, you may get frustrated with the number of upsells it offers at every turn.
The first catch of GoDaddy's includes its '.org' price, which is kept at just $9.99 per year. The less impressive domains such as '.co' or '.com' are available at $11.99 per year.
Also Read: How to Make Money with Bitcoin
However, it is a strategy of this magnificent service provider. So, don't get carried away by seeing these initial offers at first. Here, the catch is that the prices mentioned above for GoDaddy domains are applicable only if you pay for two years upfront. The first year is reasonable, but the second is comparatively very expensive. For instance, for '.org' it changes to $20.99, '.co' is priced at $34.99, and '.com' rises to $18.99 a year.
Visit Now
5. Hover

It is relatively a new domain registrar providing impeccable domain services to all its users. It is one platform where the internet best ideas get named.
Hover sells domain and associated email accounts better than many other platforms mentioned in this list. Its tagline is 'Every great idea deserves a great domain name,' and it does justice to it. It is owned by Tucows, which is operating the domain reselling platform OpenSRS and eNom.
There are various types of domains available on this platform that you can search for and register. You can also check the prices of each domain which is mentioned on its website. Another good feature about Hover is that it allows you to sort domains based on their categories, including Business, Personal, Video, Audio, Food, and Drinks, etc.
Furthermore, it offers the domains at affordable prices. For instance, '.com' domain costs $12.99 for 1st year, '.org' costs $13.99 for 1st year, and '.co.uk' is priced at $10.99.
Visit Now
6. SiteGround

Are you looking to build your website using WordPress? If yes, using SiteGround is the most feasible option for you. This platform offers a spectacular domain name registration service, currently managing more than 3 million domains worldwide.
Site Ground was founded in 2004 and is headquartered in Bulgaria. Besides the domain services, it provides superb web hosting services worldwide and is also known as one of the best WordPress hosting companies globally. The services it offers include WordPress hosting, WooCommerce hosting, Web Hosting for agencies, etc.
The domains on this platform are categorized as country domains, popular domains, and unique domains. SiteGround has also made it very easy to protect your data, as it provides privacy protection at a very reasonable price, at $1 per month. Moreover, it also allows users to transfer their domain by charging a specified amount depending upon the domain extension you have got.
Also Read: How to Cash Out Bitcoin Easily
It has a comprehensive range of customer support services, including live chat, email support tickets, phone support, etc. In addition, it provides Geek to English podcasts, tutorials, eBooks, small business guides, a knowledge base, and much more.
The prices of SiteGround for 1st year includes:
I) .com costs $15.95 annually
II) .co costs $29.95 per year
III) .net costs $17.95 per year
IV) .info is priced at $17.95 annually
V) .org can be purchased at $17.95 per year.
Visit Now
7. Hostgator

Hostgator is known for its flexible hosting plans that suit everyone's needs. Apart from offering spectacular web hosting services, one can buy numerous domains listed on its website.
As a new member, you can reap great benefits from introductory pricing and get a free domain for the first year. Isn't that what you were looking for? Evidently, they will charge you for the domain the subsequent year, but 1st year can entirely be free.
Ample money could be saved if you buy the domain services from Hostgator, which is why it is known as the best cheap domain registrar. Plus, the platform also allows users to transfer their domains at $7.95, renew the domains automatically, entitle with a G Suite email at $6 a month, and enable domain privacy protection at $14.95 per year.
Furthermore, the customer support team is very efficient as it gets back to your query within a few minutes. Besides having a swift live chat, it is also featured with a robust customer portal, phone support, video tutorials, and network status.
The prices of some of the major domains sold on Hostgator is mentioned below:
.com – $7.95 for the first year, $17.99 for the subsequent year.
.site – $0.99 for the first year, $15.00 for the subsequent year.
.club – $9.95 for the first year, $15.00 for the subsequent year.
.online –$9.95 for the first year, $15.00 for the subsequent year.
Visit Now
8. Google Domains
Google Domains is the Best Domain Registrar for Cheap Domain Names. The registrar is ICANN accredited, offering 300+ domain endings. If you are looking for a trustworthy platform providing excellent security, support, and speed to its users, it is a perfect option you can opt for.
One of its best aspects includes its 24×7 customer support from real humans. Plus, you can also contact them via contact form or raising a support ticket.
Furthermore, the platform also makes it effortless, even for a newbie, to purchase a domain name by providing several FAQs related to domain registration.
Also Read: How to Create a Blog with Minimum Investment
Google Domains also enables domain transfer. However, the cost varies as per the domain extension you choose. It also integrates a control panel that facilitates the registration process and manages your products.
The prices for some of its domains are shown below in the table: 
| | | | | | |
| --- | --- | --- | --- | --- | --- |
| TLD  | .info | .net | .com | .co | .org |
| 1st Year | $12.00 | $12.00 | $12.00 | $30.00 | $12.00 |
| 2nd year (Renewal) | $12.00 | $12.00 | $12.00 | $30.00 | $12.00 |
Visit Now
 9. Network Solutions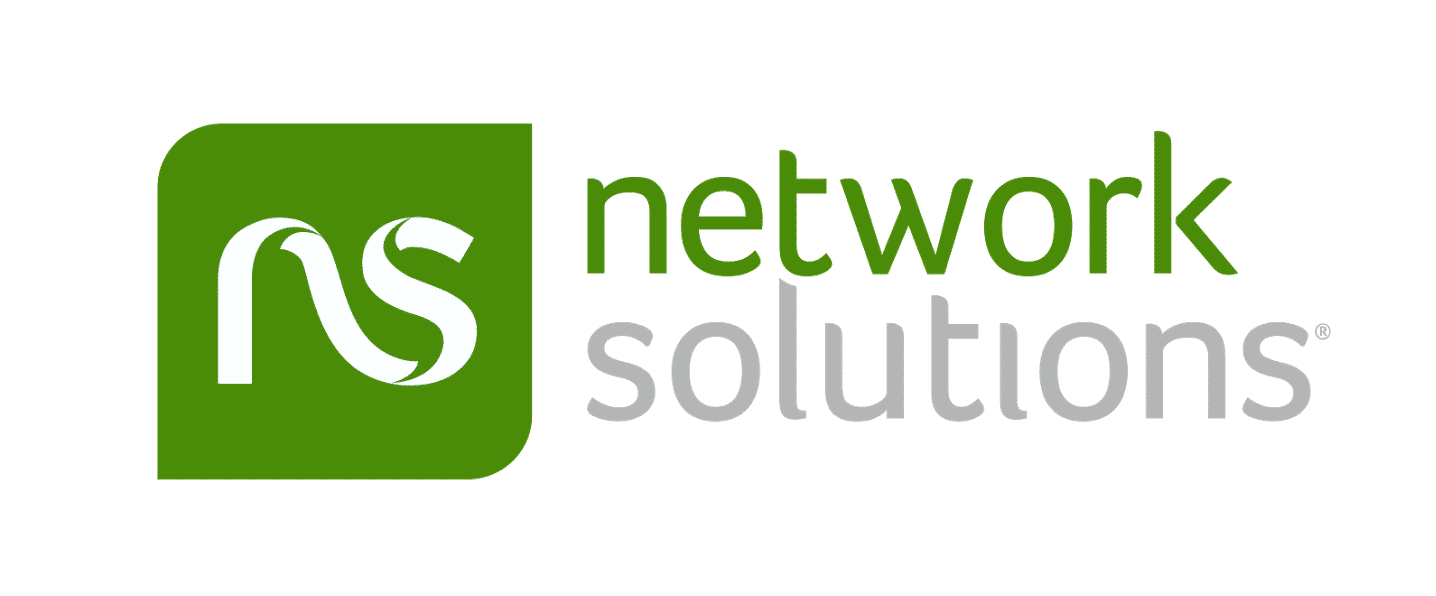 There are various reasons why it is known as one of the Best Domain Registrars for Cheap Domain Names and why you should buy your company's domain name through Network Solutions. Want to know them all! Hold your horses! First, we will brief you on the significant reasons why you should buy your domain via this platform:
I) It provides a 30-day money-back guarantee
II) Excellent customer support, including live chat and phone support.
III) Affordable hosting and domain plans
IV) Beginner-Friendly approach
V) Flexible Billing The domain plans at Network Solutions start from $7.99 per year (for .com).
The platform provides an option for domain transfer for just $9.99. Here the catch is, while you transfer your domain after paying $9.99, you are entitled to get a one-year domain extension for free. Moreover, users are also entitled to get a professional email at $1.75 per mailbox, which can be renewed further by paying $4.27 per mailbox.
Besides offering domain registration services, it offers Web hosting and WordPress hosting, IT Services, online marketing, etc. Alongside, it also allows users to opt for different SSL certificate plans starting at $50 per year.
Visit Now
10. DreamHost

The list of the best cheap domain registrars will not be completed until the name DreamHost is listed in this article. It offers branded and captivating domain names at reasonable prices for aspiring business owners.
The platform offers more than 400 domain extensions, including top-level domains (TLDs), country-specific extensions, and new extensions.
If you are searching for a domain name and a web hosting service provider, this platform will serve as the one-stop solution as it provides both services. Additionally, a free subdomain is included with every purchase of the new domain.
It is featured with a 24×7 customer support team, which you can connect with their team over the phone and via email. Moreover, you can create support tickets if you have any queries to get help from their proficient team.
| | | | | | |
| --- | --- | --- | --- | --- | --- |
| TLD | .com | .co | .net. | info | .org |
| 1st Year | $6.99 | $26.95 | $10.99 | $13.95 | $11.99 |
| 2nd Year (Renewal) | $15.99 | $26.95 | $16.99 | $16.99 | $15.99 |
Visit Now
11. OVH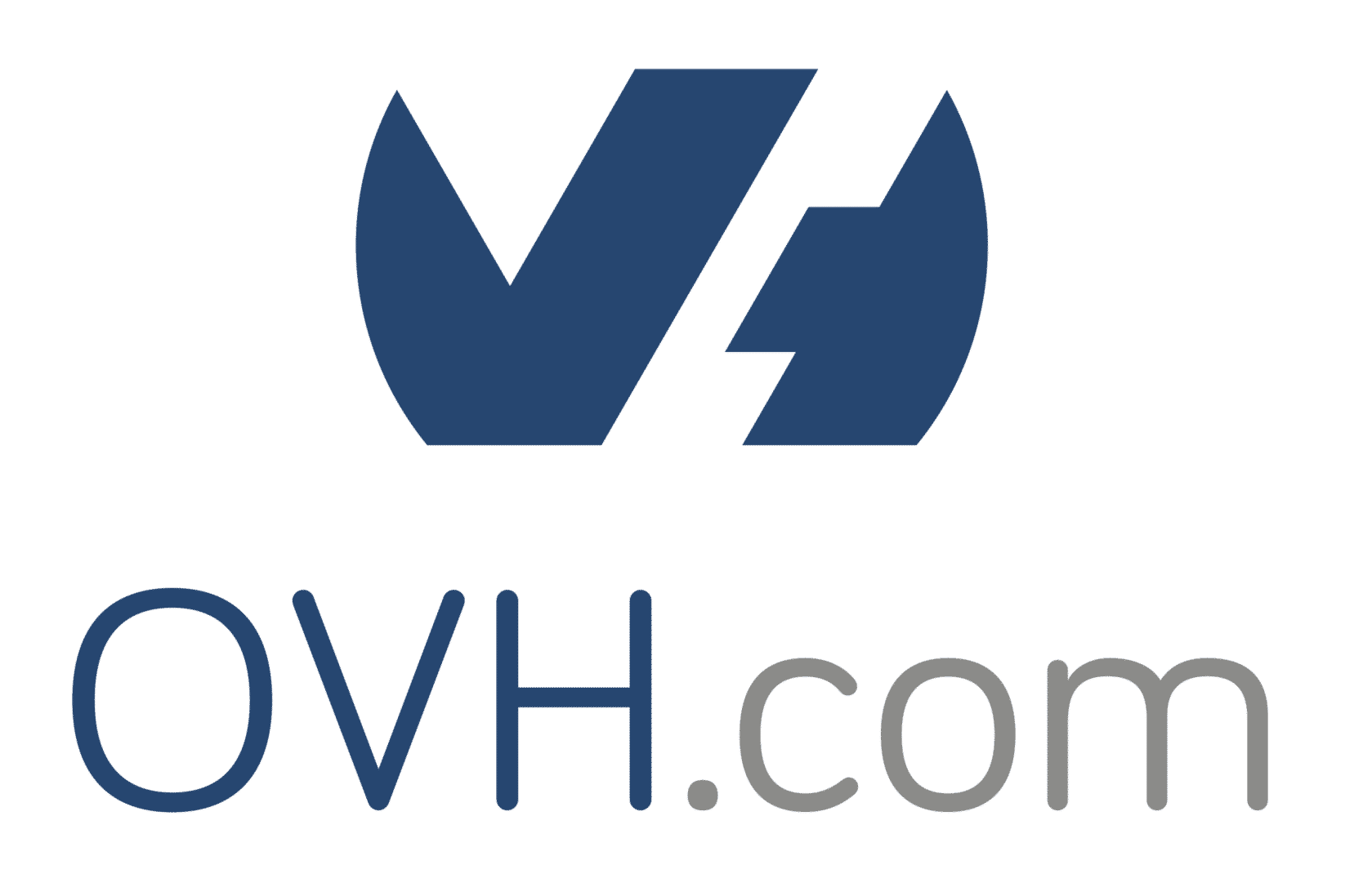 It is considered the best cheap domain registrar in Europe. The platform provides you with more than 800 different domain extensions to choose from.  The domain name provided by OVH is featured with a free email address with storage of up to 5GB.
The domain name is also well equipped with robust DNS management, WHOIS Obfuscator, and Domain Name System Security Extension. OVH has made it easy for its users to navigate their website and purchase a domain name by following simple steps. The domain management panel of this service provider is also efficient. However, the level of customer support may vary by location. At some locations, it is found that the customer support team is not very responsible and may take up to 24 hours to get through them and resolve the query.
Also Read: 33 Best Cryptocurrency Exchanges
It is also witnessed that OVH has never proven to be a good choice for multinational customers. But, you can trust this platform fully when it comes to domain purchases for individual customers or companies.
A unique add-on service provided by OVH is its web hosting plan which includes the option of purchasing a DNS Analyst. The primary purpose of this add-on is to redirect the visitors to the DNS server.
You can get this platform's domain name at different prices listed below:
I) .com costing $9.99
II) .eu/.us costing $8.49
III) .org costing $10.49
IV) .co costing $14.75
V) .info costing $3.67
There are many other extensions. If you want to check them all, click here.
Visit Now
Best Domain Registrars for Cheap Domain Names – Comparison Table
Name 
Pricing for TLDs
Major Features
View Domain Plans
Namecheap
.org-$9.48

.com-$8.88

Free integrated email account.

WHOIS privacy protection for free.

Namecheap
Domain.com
.org-$8.99

.com-$9.99

G Suite email for $3.00 per mo.

Domain privacy protection at $8.99 per year.

Domain.com
GoDaddy
.org-$9.59

.com-$6.84

Personal email for $0.47 per user per mo.

Award-winning support.

Godaddy
Bluehost
.org-$9.99

.com-$12.99

Professional email with Microsoft 365 for $2.99 per month per license.

Privacy protection at $15 per year.

Bluehost
Network Solutions
.com-$7.99

.org-$12.99

Domain transfer at $9.99.

Get a professional email at $1.75 per year.

Network Solutions
SiteGround
.org-$17.95

.com-$15.95

Domain transfer fee varies based on the domain extensions.

The Domain privacy protection at $1 per month.

 SiteGround
Hostinger
.org-$8.99

.com-$8.99

Google Workspace Email for $6 per month.

No charge for Domain privacy protection.

Hostinger
DreamHost
.org-$11.99

.com-$6.99

Professional email at $1.67 per mailbox, per month.

Domain privacy protection without any charge.

DreamHost
Name.com
.org-$8.99

.com-$9.99

Basic G Suite email for $3 per user per month.

Web hosting service with cPanel management at $6.00 per month

Name.com
HostGator
.org-$12.95

.com-$12.95

The G Suite email is available at $6 per month.

The Domain privacy protection at $14.95 per year.

HostGator
How to choose a Domain Registrar?
Besides considering the best cheap domain registrars, many other things need to be analyzed while searching for an authentic and genuine domain service. To save your time, money, and efforts, and to avoid any disputes, it is better to evaluate a domain registrar on all these parameters:
1. Goodwill and Accreditation
It is imperative to check whether ICANN accredits your domain registrar. It will ensure the company you trust for registering your domain name has met all legal requirements and determine its authenticity. ICANN maintains the list of all the accredited domain registrars that will help you identify which company provides excellent customer services.
To check their reputation, you need to undergo extensive research. You can check with the Better Business Bureau and track the company's experience in that particular business. If you cannot find a track record of the company, you can switch to another one as it is not a positive sign.
2. Robust Customer Support
If any issue arises in the future, you will only contact your domain registrar. Isn't it? Therefore, the customer support of your domain registering company should have an efficient support team so that when you contact them, you get a quick response, and quick action is taken to solve your dispute. Some essential features for all domain registrars include the live chat feature, ticketing system, and phone number.
3. Add-on Services
The add-on services and additional features will always provide you the upper hand. For instance, private domain features (NameCheap's WHOIS Guard) are an impeccable option for keeping your contact information on the down-low. However, they cost extra, which increases your cost. Still, it is worth paying the extra money as it prevents strangers from contacting you and keeps your Email Inbox junk-free.
4. Pricing and Registration Period
Considering the pricing aspect is vital. For example, some registrars offer low upfront prices but keep their renewable prices significantly higher. So, it is imperative to check the 1st and the renewal fees alongside.
Not only the pricing but checking the registration terms are equally important. A domain name can be registered for one year or up to 10 years at a time. However, some companies may require the minimum registration for two years. Not to mention, if you are buying a new web address, it is always recommended to register your domain name for one year first, analyze the provider's services and then renew the contract.
Also, ensure no hidden fees, domain transfer costs, or any other charges before investing your money to buy the web address through a domain company.
5. Domain Transfers
Domain transfer is a policy that allows you to transfer your domain from the name right away. You might require to transfer your domain if you are unsatisfied with the services of your domain registrar.
An important thing here to consider is one cannot transfer their domain within the first 60 days of the registration; they are allowed to move the domain name to any other registrar only after the initial period of 60 days is over. Mostly, companies do not charge any fee for domain transfer, but some companies do charge a hefty fee to remove the domain lock. Thus, it is vital to review the domain transfer policy before buying a web address from any registrar.
What Factors to Consider While Choosing a Domain Name?
Besides a simple user interface and low pricing, there are many factors before you opt for the best cheap domain registrars:
1. Ensure It is Legal and Available
A domain must be available before you think of buying it. Therefore, one should do proper research on Google and look at the WHOIS database, as it will display the names of all registered domains. If you want to contact the registered domain owner regarding the purchase of their domain name, you can fetch all the information by using the database.
Another essential aspect to consider is the legality of the domain name. You must ensure that the name you are choosing is legitimate and does not infringe a lawsuit and any trademarks.
2. Represent your Site
A crucial thing to determine while choosing your website's domain name is that it should always represent your site. Your domain name must give an idea to the visitors about what your website is all about, and what your company deals in.
Whether your company is widely known or not, keeping your domain name on your company's name will do one work for branding. Moreover, your website should also include your company's location, market niche, services offered, and information about the team.
3. Keep It Snappy and Easy to Remember
While finalizing your domain name, one significant thing to remember is to steer clear of random numbers or hyphens. Using any number or punctuation marks does not make a positive impression on the audience.
Always remember, the fewer the characters in your domain name, the better impression is created among visitors. Another reason for keeping the fewer characters is that you do not want to confuse visitors and prevent them from accidentally visiting someone else site. Isn't it?
Also Read: 14 Ways to Earn Money from Facebook
4.  Use a Domain Name GeneratorNot able to find a suitable domain name for your website? Using advanced domain name generators can help you come up with the best domain names within seconds. Isn't it great? The best part about these generators is that it creates options that are relevant and memorable.
5. Consider Domain Hacking
One of the other ways to make your domain stand out is using domain hacking. It involves the usage of the domain and its extensions that help you create memorable phrases, headlines and words. For instance, fun.zone, burri.to, or many others. Primarily, it is all about being creative and using your imagination. These domains are inevitably easy to remember and can also be used for marketing.
What are the Domain Extensions?
The ICANN coordinates the domain extensions and regulates which is solely responsible for introducing the new top-level domains. In today's world, who is not familiar with .net or .org? Almost everyone, right! However, there are more than 1000 to choose from. In addition, a new generic top-level domain program added numerous exclusive extensions never used before, enabling your website to stand out.
Its popularity determines the domain extension cost. You can register any domain name unless it is used before or does not infringe on some other company's/individual's rights.
Cheapest Domain Extensions
.bid at Domain.com- $2.90 per year
.tech at HostGator- $3.95 per year
.online at Bluehost- $4.99 per year
.agency at Domain.com- $4.99 per year
.xyz at NameCheap- : $1.00 per year
.loan at Domain.com- $2.99 per year
.org at Bluehost- $8.99 per year
.download at Domain.com- $2.99 per year
.men at Domain.com- $2.99 per year
.store at GoDaddy- $2.99 per year
.info at GoDaddy- $2.99 per year
.date at Domain.com- $2.99 per year
.club at NameCheap- $1.37 per year
.site at HostGator- $0.95 per year
Recommended: Top 15 DeFi Lending Platforms
What Does a Domain Price Include?
The cost of the domain includes the registration and renewable services for your domain and assigning it to the IP address. It also includes the ICANN fee (a small annual fee of $0.18 paid for every domain on the web). Some expensive domain costing also offers additional services to enhance the privacy of your personal information on the WHOIS database.
Domain Registrar Scams
You may encounter certain companies that care more about money rather than providing quality services. You need to be aware of those companies as they might indulge in fraudulent activities. Just to allure the customers and keep the domain prices extremely reasonable may signify their forgery trap.
One of the most common problems originates from the WHOIS database. Some companies even charge you for making changes in your personal information in the database after the registration process is finished.
Some registrars do not provide transparency, and so some shady things if you purchase a private domain. You might be thinking, what do they do? They attach the domain to the company instead of registering your private information. In this situation, if any conflict arises in the future, you may not be able to conduct legal proceedings against them as the paper trials say that the registrar owns your domain.
Registrar locks can also create a troublesome situation sometimes. These locks were developed to reduce the malicious attempts leading to transfer your domain to some other registrar accidentally. However, suppose you realize you have connected with an illegitimate registrar. In that case, these locks can prevent you from transferring your domain to the other registrar, which can only be done after you pay the massive fee.
To avoid experience any of these scams, always read your contract's terms and conditions meticulously. If you find anything dubious, move to another company.
Our proficient bloggers curated all the information about the domain name registrars. The list is made after proper research catering to all your requirements. Now, it's time to make your choice.  We hope this article had made it pretty easy to choose among the Best Domain Registrars for Cheap Domain Names.
Do let us know the domain registrar you have chosen and why! You can also get in touch if you have any questions or missed any domain name registrar that should be mentioned in this list.