Are you struggling to come up with attention-grabbing headlines for your content? Look no further! We've compiled the perfect catchy words list that will help make your headlines stand out and get noticed. Whether you're writing a blog post, social media update, or email subject line, these powerful words will help you capture your audience's attention and drive engagement.
What are Catchy words?
The definition of catchy words might vary from person to person. For one person, amazing might be catchy, while fantastic might be a better word for another. In general, catchy or powerful words are described as the words which trigger at least one of the following in the reader's mind:
Happiness
Excitement
Anger
Curiosity
Sense of emergency
Or any other emotion
If the reader feels any of the following emotions, then your title would get more attention that would increase your Click-through-rate.
500+ Catchy Words to create brilliantly engaging titles
You must have read many blogs and found that some are interesting and engaging while others might be dull or boring. If you want to make your content exciting and interactive, then here our catchy words list that you can use.
1. Emotional Words
Interested
Excellent
Exclusive
Excited
Passionate
Angry
Dedicated
Love
Worried
Luxury
Sorrow
Anniversary
Jealous
Now
First
Lust
Uncertain
Envious
Aroused
Secure
Insecure
No Strings Attached
Anguished
Annoyed
Tender
Rejected
Disappointed
Come along
Humiliated
Compassionate
Self-conscious
Irritated
Caring
Alarmed
Shamed
Aggravated
Embarrassed
Restless
Adorable
Concern
Selected
Panicked
Grumpy
Trust
Afraid
Disgraced
Awkward
Liking
Nervous
Unconditional
Uncomfortable
Exasperated
Attraction
Disoriented
Neglected
Alert famous
Frustrated
Fearful
Depressed
Preoccupied
Happy
Anxious
Hopeless
2. Shocking Words
Frustrated
Suddenly
Hurry
Horrified
Stunned
Flabbergasted
Astonish
Astound
Amaze
Revolutionary
Surprise
Miracle
Startle
Magic
Shock
Since
Stagger
Therefore
Disconcert
Thus
Since
Unsettle
Anonymous
Bewilder
Puzzled
Perplexed
Baffled
Mystify
Blow
Upset
Disturbance
Revelation
Trauma
Damage
Hurt
Appalling
Dreadful
Awful
Frightful
Terrible
Scandalous
Outrageous
Disgraceful
Vile
Ghastly
Foul
Monstrous
Unspeakable
Abhorrent
Atrocious
Loathsome
Offensive
Distressing
Disquieting
Accordingly
Despicable
Contemptible
Reprehensible
Execrable
Damnable
Eye-opener
3. Educational Words
Teach
Easy
Guide
As a result
Schooled
Because
Train
Caused by
Educate
Consequently
Instruct
Due to
Tutor
For this reason
Coach
Challenge
Upskill
Compare
Enlighten
Join
Become a member
Illuminate
Authentic
Prepare
Backed
Study
Learn
Official
Academic
Privacy
Guideline
Protected
Nurture
Proven
Edify
Recession-proof
Improve
Focus
Research
Explain
Tested
Enhance
Try Before You Buy
Foster
Verify
Develop
Mainstream
Brief
Mammoth
Exercise
Expert
Sizable
Skill
Simplified
Advice
4. Secret Words
Hidden
Announcing
Classified
Introducing
Restricted
Offer
Unrevealed
Wanted
Undisclosed
Bargain
Unpublished
Results
Untold
Magic
Untapped
Secrets
Unknown
Approved
Uncommunicated
Unofficial
Off the record
Concealed
Camouflaged
Disguised
Unnoticeable
Invisible
Inconspicuous
Cryptic
Encoded
Abstruse
Isolated
Private
Sneaky
Discreet
5. Happiness Words
Contentment
Improvement
Pleasure
Amazing
Satisfaction
Sensational
Having Fun
Remarkable
Cheerfulness
Refund
Merriness
Absolutely Lowest
Joy
Extra
Money
Gladness
Delight
Good spirits
High spirits
Fortune
Light-heartedness
Well-being
Enjoyment
Felicity
Jubilation
Rapture
Blissfulness
Celebration
Partying
Festivity
Jolliness
Merriment
Endorsed
Gaiety
Guaranteed
Entertainment
Ironclad
Rave-up
Smiley
Cheery
Amusement
Lifetime
Excitement
Gratification
Certified
Agreeable
Pleasing
Admirable
Leisure
Money back
No Obligation
Relief
No Questions Asked
No-Risk
Refreshment
Recreation
Enthusiasm
Levity
Quick
Vivacity
Liveliness
Zest
Cancel Anytime
Brightness
Energy
Best-selling
Engaging
Pleasurable
Marvelous
Acceptable
Lovely
6. Fear Words
Hesitation
Worried
Exploit
Scared
Shrewd
Doubtful
Reluctant
Skeptical
Afraid
Horrifying
Horrendous
Terrible
Dreadful
Awful
Shocking
Frightful
Appalling
Spine-chilling
Unspeakable
Monstrous
Sickening
Abominable
Atrocious
Ghastly
Grisly
Revolting
Repulsive
Alarming
Daunting
Nerve-wracking
Fearsome
Beastly
Tragic
Grievous
Outrageous
Dire
Calamity
Petrified
Nervous
Timid
Hysterical
Frantic
Furious
Shivering
Intense
Stupefy
Agitation
Distress
Dismay
Panic
Terror
Unrest
Others
Full
Monumental
Gigantic
Special offer
Spotlight
Obsession
Greatest
Basic
Beautiful
Growth
Odd
Superior
Unlimited
Unparalleled
Weird
Successful
Suddenly
Portfolio
Terrific
Tested
Timely
Promote
Underpriced
Understand
Unique
Unlock
Useful
Urgent
Valuable
Pioneering
Wanted
SureFire
Popular
Survival
Technology
Premier
Professional
Profit
Today
Nowadays
In recent days
Tremendous
Eye-grabbing
Stupendous
Ultimate
Rapid
Hurry up
Rare
Peculiar
Unsurpassed
Unusual
Value
Importance
Significance
Result
Overcome
Flawless
Supreme
Enthusiastic
Revealing
Wealth
Willpower
Win
Victory
Wonderful
Opportunities
Outstanding
Perspective
Plus!
Hot
Hot special
Powerful
Practical
Promising
Improvement
Augment
Ultra-modern
Insider
Inspires
Revisited
Reward
Sale
Sampler
Save
Health
Help
Helpful
High tech
Highest
How to
Huge gift
Anytime
Imagination
Interesting
It's here
Just arrived
Know
Largest
Last chance
Deadline
Last minute
Latest
Trendy
Liberal
Limited
Access
Achievement
Better
Big
Bonanza
Bonus
Bottom line
colorful
bright
luscious
Crammed
Create
Daring
Delivered
Destiny
Direct
Discount
Download
Discover
Due to
Edge
Emerging
Energy
Imperative
Affection
Juicy
Delicious
Rich
Yummy
Accomplice
Over wheeling
Conceptual
Glamorous
Enchants
Buzz
Yippee
Evergreen
Overall
Genius
Motto
Vision
Lightweight
Facilities
Amenities
Budget-friendly
Eco-friendly
Advanced
Needs
Fulfillment
Alike
Mark
Well-known
Awareness
Optimization
Experienced
Strategy
Impact
Towards
Vast
Mistakes
Proper
Appropriate
Suitable
Classic
Nature
Importance of Catchy Words
Numerous bloggers, content writers, and digital marketers use catchy words but have you ever wondered why they use these words. The primary reason is that it engages the reader into the narrative behind the words. Furthermore, some people use it so that readers focus more on the context instead of thinking of a reason for using these words. Let us know why people use catchy words to create brilliantly engaging titles.
1. Attract the readers
Bloggers yearn to spark the content by using words that entice the customers. These catchy words help in getting the attention of customers, which increases the CTR.
Catchy words make the content engaging and create excitement among the audience. Thus, if you want readers to eagerly wait for your content, use these powerful words in titles and content.
2. Psychological Impact – A few words
make the content engaging and allure the audience to hear your point. For example, "reasonable," "Guaranteed Results," "Quality assurance," etc., if people read such headings, they open the link and want to read what is in for them.
These words have a psychological impact on the customer's and people tend to read what you write.
3. Clarity
The usage of power words helps the bloggers as these words help convey the story's intensity efficiently. If these words are used correctly, then the essence of the message can be understood quickly by the readers.
4. Focus on the point
Undoubtedly, catchy words help the blogger entice attention to focus on a point. The primary aim is to convey the message, which can only happen if you can focus appropriately on the point. Thus, use catchy and straightforward words as that is the easiest way of paving the reader's attention.
 5. Persuasive in nature
The powerful words are usually easy to understand, which is their beauty. These words make the content of the quality better, which helps turn things around. Catchy words make the content even more convincing and compelling. For example, using words like free, conquer, just for you, opportunities, here is the solution, etc.
Cross-reference: Grab Readers' Attention With These 13 Headline Writing Tips
Few Catchy Words that Captivate Readers Attention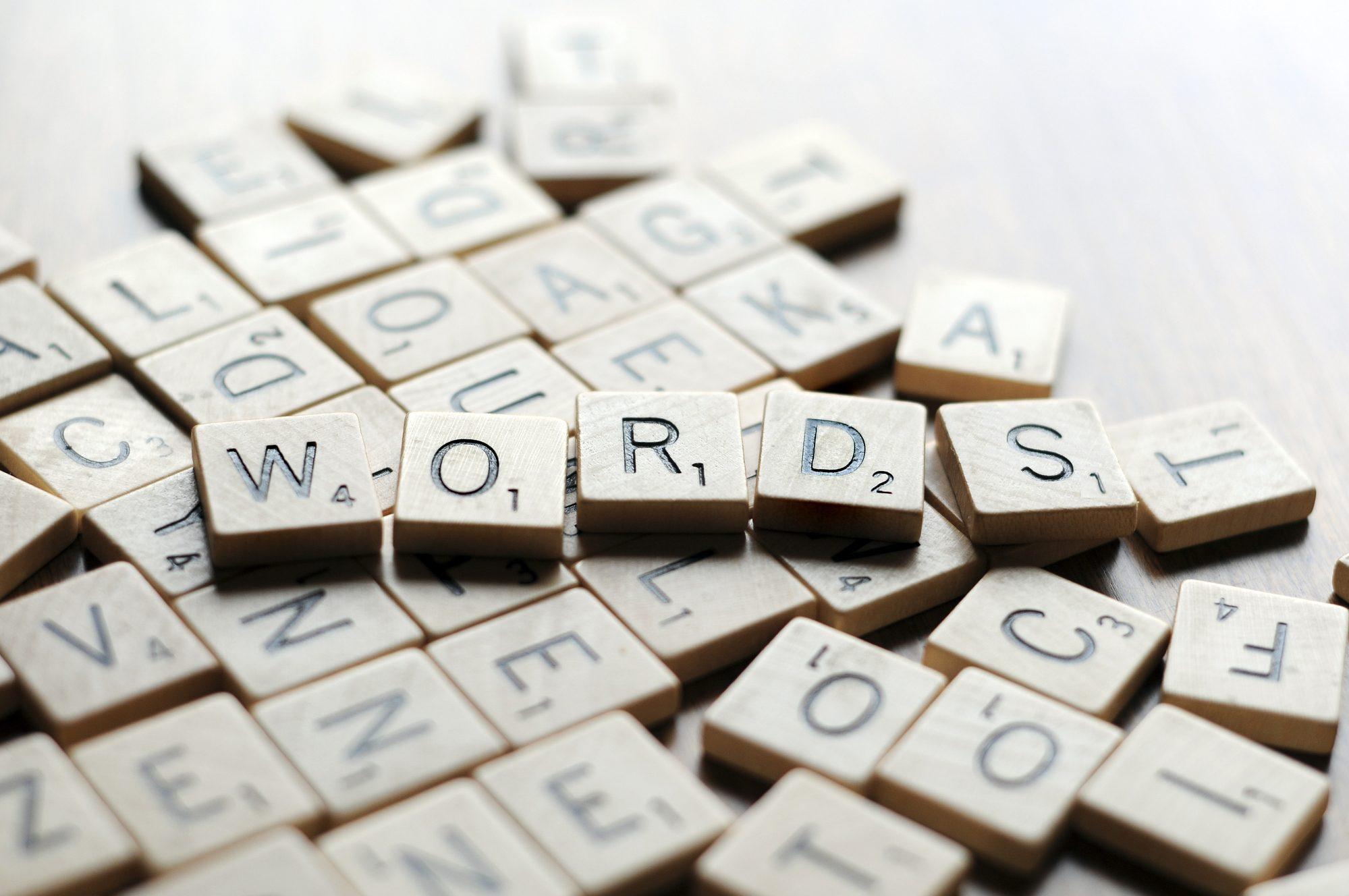 Here are a few persuasive words that are used in most of the blog post titles:
1. Free
It has been observed that the word free attracts various customers than using the word almost free. People love getting things free of cost; whenever this word is used in the blog post title, it gets readers' attention, and they open the blog as they want to see what is in there for them.
2. Guaranteed
This word brings confidence to the audience because of the promise of a guarantee. Content writers very well know that if they do not fulfill the promise, it might be a big problem for them; therefore, they smartly use this word.
3. New
People are always in search of something new and unique. Thus, using the word new can impact your blog many, for example, if you use statements like new methods of making money, new software, new technology, etc.
By reading the word "new," readers become alert and excited, thinking they would get to know about something they have never heard before.
4. Complete
This word manifests that this blog might have a solution for their problem. The writer has to ensure that when using the word completely, write something valuable in the content.
5. Proven
This is another word that increases audience engagement. When any idea, technique, strategy, or advice you offer is solidly supported, you should always mention that you are writing it with the facts or proven information.
For example, the products of XYZ brands are 100% organic, and the tests prove this.
6. Quickly
This word expresses the requirement and instant need. If you use the word quickly, many people might read the blog to know the fast solution or time-saving method.
7. Easy
While writing a blog, keep in mind that the audience always seeks easy ideas that do not take long to implement. If your title showcases that something is simple, people will click and read it. For example, 5 easy-to-follow guidelines, and you can become a pro.
On the contrary, if you use words like challenging or impossible, people are less likely to respond.
 8. 100%
Using the word 100% brings confidence, reliability, and authenticity. This makes them feel that the solution would for sure work for them; thus, it attracts more readers and increases expectations.
9. Secret
Using the word increases the excitement to know the secret amongst readers, and because of this eagerness, they open the blog. It raises curiosity, and people want to read the content so that they can increase their knowledge. You can use this word in both the blog post title and the call to action as well.
10. More
If you use the word more, it can attract many customers as it has distinct meanings. People might think that you have something additional for them or assume that you are not finished yet. For example, if you use the heading Techniques to make more money, How to influence more people, etc.
11. Yes
This is one of the most positive words, and people love listening yes rather than a no. For example, are you seeking a part-time job? If yes, then here is the solution. People, who are looking for such jobs, would quickly open the blog. This word has a great audience engagement power, so more writers use it in their blogs.
12. You
This word represents personality; thus, it is an irresistible word. Using You increases audience engagement as it holds the user's attention. They would relate to the content personally, such as You can do it, You can, you will, etc. Using this word also increases motivation among readers, plus they connect and wait for your content.
Where can you use Catchy Words?
There are various other areas where you can use utilize our catchy words list to create attention-grabbing headlines. Some of them are mentioned below.
1. Website Copy
Who says that a website copy should be full of messy words? Absolutely not; if your website content is dull and messy, then the motive of creating a website dies. The primary reason for creating a website is communication with readers, but if the words deflect the visitors, then the point of creating a website is useless.
Ensure that you use catchy words in your website copy instead of using boring words and do not carry much weight.
2. Blog content
Undeniably, blog content is an essential tool to engage with the audience. It makes the communication better, and using powerful words makes it easy to convince the readers that your point of view and product is worth a try.
Thus, while writing the blog content, use catchy words, particularly in the blog post titles. The main reason behind it is that the title gets the first attention, and if it is catchy, then the readers for sure open the blog, and your CTR increases.
3. Email Subject Line
Several people do not know the importance of writing catchy words in the email subject line, but successful marketers know. You should always try and use simple yet catchy words that entice the attention of reading the mail.
4. Social Media Posts
It is similar to the email subject line. You must have read Facebook posts and tweets to discuss a particular issue or try to give something valuable in the content. This is done so that the readers get allured towards the content and open the complete blog.
In conclusion, using catchy words in headlines is an effective way to grab the attention of readers and make them interested in reading the article. Whether you're a writer, marketer, or blogger, incorporating these words into your headlines can help increase engagement and attract more readers.
However, it's important to strike a balance between using attention-grabbing words from our catchy words list and ensuring that the headline accurately reflects the content of the article. With these tips and a list of catchy words at your disposal, you'll be on your way to creating compelling headlines that drive traffic and engagement to your content.