2016 is the year of E-commerce in India. This is the year when Indians flocked to E-commerce portals like Flipkart and Amazon.in to purchase products at steep discounts. It has now become quite fashionable to be a part of the startup crowd. Many employees now daydream about quitting their jobs and turning into entrepreneurs. With many new ventures mushrooming every day, it has become a highly competitive landscape.
The success of a business no longer depends on an idea but rather on how you execute it. Facebook was never the first social network. The first social network was created way back in 1994 in the form of Geocities. Even before Facebook, we had Myspace, Orkut, and Friendster. Over a decade, it overtook all of them and has today emerged as the undisputed leader of social networks.
Facebook has more than 1.6 billion active monthly users as of Jan 2016. The success of Facebook can be attributed to the methodical execution of an idea copied from other companies. Are you running short of great ideas to start a business? You can always take a look at some recommendations we have listed below.
Innovative Business Ideas – Vol I
Public Service Ideas – Vol II
Ideas From Across The Globe – Vol III
Now that you have an idea that you wish to pursue, follow the 8 easy steps listed below to launch your online business empire.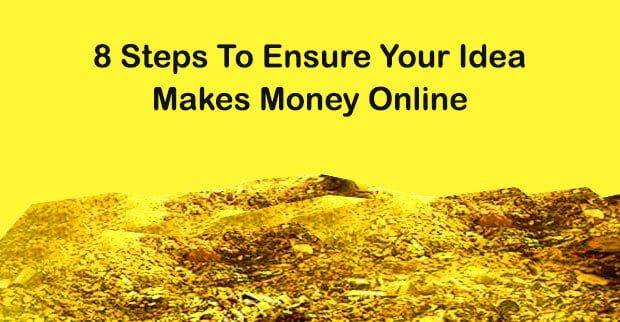 1. Make a Business Plan
Ideas are fickle, some thrive while others fade away. The best way to give shape to your idea is to formulate a business plan. A business plan lists out all the steps required to bring your idea to reality. It provides a rigid framework exploring various possibilities that your idea represents. It also indicates where you will earn your revenue from and what would be the initial setup costs you will incur.
A good business plan makes provisions for all possible exigencies. It is also adaptable and can be changed to suit the changing business environment. You can get a professional business plan formulated with the assistance of a business coach.
2. Business Models and Market Research
While formulating your business plan you need to choose a business model that is suited to your business. Online businesses use various models to generate revenues, some of the most important business models are:-
Subscription – Here users pay an upfront fee to subscribe to your services. The payment is recurring and you can charge the fee every month.
Advertising – In this model, you place advertising banners on your website which are in turn rented out to the highest paying advertisers.
Affiliate – The commission model pays a fixed percentage of the sales as an incentive to those who refer customers to your website.
Concurrently you also need to conduct research on the demography that you are targeting. You must gain insights into who your potential clients are and how much they are spending online. A good place to start would be to study the Indian E-Commerce Report 2015.
3. Capital
Capital is like the blood of an organization. You need the right amount of capital to expand and grow your organization. With too little capital you will end up with stunted growth. With excess capital at your disposal, your organization will incur wasteful expenditure on frivolous purchases and marketing campaigns. It is thus important to raise the right amount of capital.
You can access different sources of funding depending on your requirements. For small amounts of capital, you can approach your family members, friends, or even your neighborhood bank. If the amount you require is in excess of 10 Lakhs then you can opt for seed funding from Venture Capitalists.
4. Web Technology
The technology being used to build websites is constantly evolving. Websites are developed using different web frameworks and tools. You need to consult with an experienced web developer to determine your requirements and then start designing your website. Open Source Web technologies can be customized as per one's needs, unlike proprietary software. Most of the popular websites today are built using open source technologies like WordPress, PHP, and Java.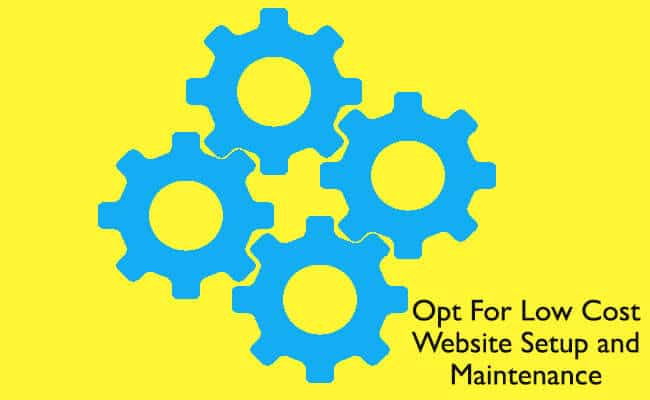 5. Finalizing Online Payment Gateway
You will need to accept payments through debit cards, net banking, and credit cards on your website. PayPal is a digital wallet that can be used to accept payments from International customers. To collect money from domestic buyers living in India you will need to sign up with a domestic payment gateway such as CcAvenue or Bill Desk. We profiled several PayPal Alternatives last fortnight.
6. Integration and Setup
After you have completed all of the above steps, you can finally be integrating the different components you have finalized. Setting up your first online store is quite easy nowadays and can be done using Website Builders. You will also need to purchase a domain name which could be .com / .in along with web hosting. You can build your first website with an investment of only Rs 3000.
7. Testing and Launch
Before going for a public launch it is always advisable to launch it among a small group of dedicated users. This is called beta testing in which select members of the public are allowed to test your product and services. During the beta phase, you can identify any deficiencies in your offering and rectify them. You can also ask early adopters for suggestions that can be incorporated into the final product.
Chart out an elaborate launch plan and network with bloggers to review your services. You can also issue press releases to media outlets for publication.
8. Digital Marketing
Once the website is launched do not expect people to flock to your website. Instead, you will need to "pull" prospective consumers to your website by using a host of techniques that come under the umbrella term known as "Digital Marketing". If you are new to Digital Marketing you can learn about it online for free. IIM Bangalore has hosted several workshops that teach startups about digital marketing.
These are the eight steps necessary to take your idea from a vague concept to the next big thing on the Internet. Let us know if you require any assistance in incubating your venture.