In today's world, the environmental challenges posed by plastic waste have become increasingly pressing. Recycling is a vital and lucrative industry dedicated to addressing the grave issue of plastic pollution. Recycling plants aim to solve the crisis by converting plastic waste into valuable resources, contributing to a more sustainable future. In this article, we have presented a comprehensive overview of establishing a plastic waste recycling plant, including the outline of a detailed business plan, assessment of potential profits, and analysis of the associated costs. This will provide valuable insights to individuals and organizations who are in dual mind over entering this industry.
Impact of Plastic and its Products
Plastic waste is toxic and creates immense damage to the land where it is decomposed.
Plastic waste is entirely non-biodegradable. This implies it cannot be destroyed or mix with the soil. In any case, to get rid of it, it has to be burnt, releasing toxic gases such as carbon monoxide that harms the environment and human health.
Soil gets damaged when plastic is buried inside it as it stops the aeration and passing of other minerals that are imperative for soil growth.
Water bodies and aquatic life is adversely affected due to the plastic waste being disposed of in the water. It hinders the sunlight and oxygen into the water, which disturbs aquatic life immensely.
Plastic is made by certain chemicals; those chemicals are toxic to the environment.
With the increase in plastic waste, it has occupied a considerable land share, which could be used for better purposes.
Plastic Waste Recycling Plant – Business Plan, Profit & Cost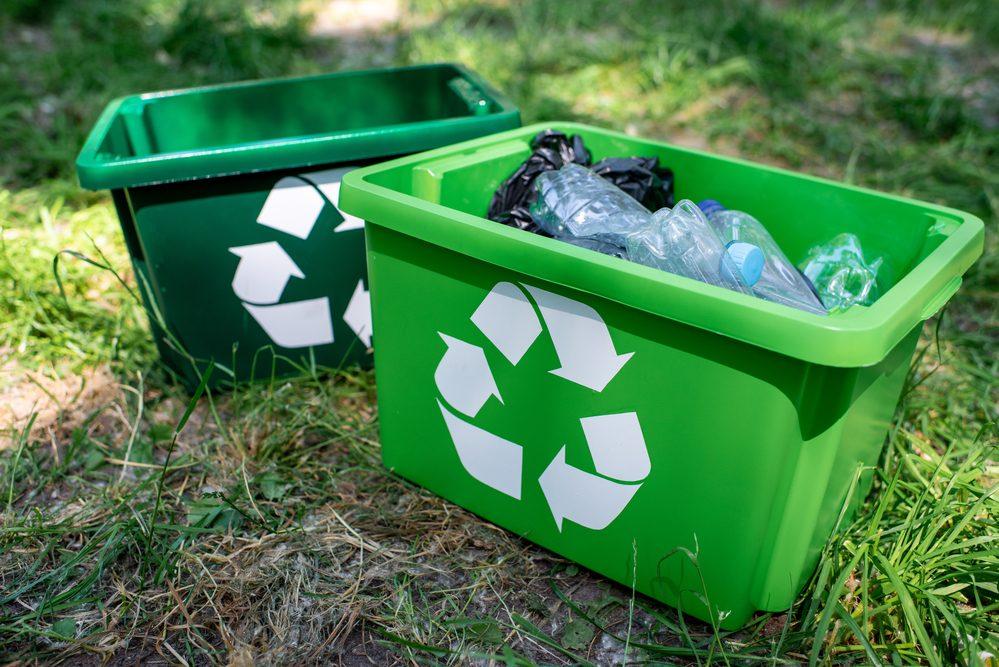 Plastic is a group of materials, either synthetic or semi-synthetic materials or naturally occurring, non-biodegradable substances. Plastic is shaped when it is soft and hardened to retain the given shape. These substances are hazardous to air, water, and soil.
Environmental protection is not only about raising awareness among people but also taking action to preserve the environment and prevent harmful impacts on nature. One of the primary concerns contributing to environmental problems is excessive plastic usage. Despite governmental bans on plastic, people often don't hesitate to use plastic-based products. Instead of debating how to use plastic without causing harm, it is crucial to deeply understand what plastic is and take measures to reduce its usage.
According to studies and research conducted by the Council of Scientific and Industrial Research of National Chemical Laboratory, the future of the plastic recycling business in India looks promising. In certain aspects of the plastic recycling industry, India is surpassing countries like European nations, the US, and Japan.
Accredited reports indicate that India produces approximately 900,000 tons of polyethylene terephthalate, a type of plastic, annually. The profit margin in this business is significantly high. The increasing profitability resulting from large-scale recycling operations has attracted a considerable number of business entrepreneurs to venture into this field.
If you're considering pursuing this business as a career option, it's important to have a good understanding of its operations, functions, and the required capital. Don't assume that it's only accessible to wealthy individuals given the wide range of opportunities it presents. You don't have to necessarily jump into the realm of large-scale plastic recycling plants; instead, you can begin with a small-scale plastic recycling plant to initiate your business.
Before jumping into the plastic waste recycling business, you need to chalk out a well-thought plan and understand the vital factors you need to consider before entering the industry. A proper business plan helps in getting loan approved and invite other investors.
Here is the plastic waste recycling plant business plan that would ensure that you remain on track and focused:
1. Market Research
Before venturing into the plastic recycling business, it's crucial to create a well-planned strategy. As you are new to this business doing proper research would be of great help. You can divide the analysis into two parts, i.e., primary and secondary.
Primary research would include visiting the recycling plants and preparing questionnaires based on it and the meet consultants.
Secondary research would comprise of reading articles, reports and analyze the data. Based on the study, prepare the pros and cons. This research would educate you about types of plastic, their demand, and selling price.
| | | |
| --- | --- | --- |
| Type | Name | Recommended |
| PET | Polyethylene Terephthalate | Yes |
| HDPE | High-Density Polyethylene | Yes |
| PVC | Polyvinyl Chloride | Not really |
| LDPE | Low-Density Polyethylene | Not Really |
| PP | Polypropylene | No |
| PS | Polystyrene or Styrofoam | No |
Consider the type of plastic you will recycle and understand the recycling process. Determine the scale of your operation and calculate the required investment for a plastic recycling plant in India. Procure necessary machinery and raw materials. Focus on collecting plastic and identify your target market for recycled products. Calculate profit margins and ensure your investment generates long-term returns. Lastly, prepare a feasibility report to assess the practical and economic viability of the business, providing insights into investments and returns.
2. Location
The first requirement for setting up a plastic recycling operation is a suitable space. This space should be large enough to accommodate all the necessary machinery, equipment, utility items, and storage for collected waste and packaged recycled products. It should also include a small office area for coordination. Adequate access to electricity and water supply is crucial, considering potential electricity cuts.
When selecting a location, it is beneficial to choose an area on the outskirts of the city, as it can provide more space at a lower cost and easier access to potential customers in the industrial sector. The total space needed should be calculated based on the machinery, equipment, waste, storage, packaging, and office requirements.
3. Legal Permit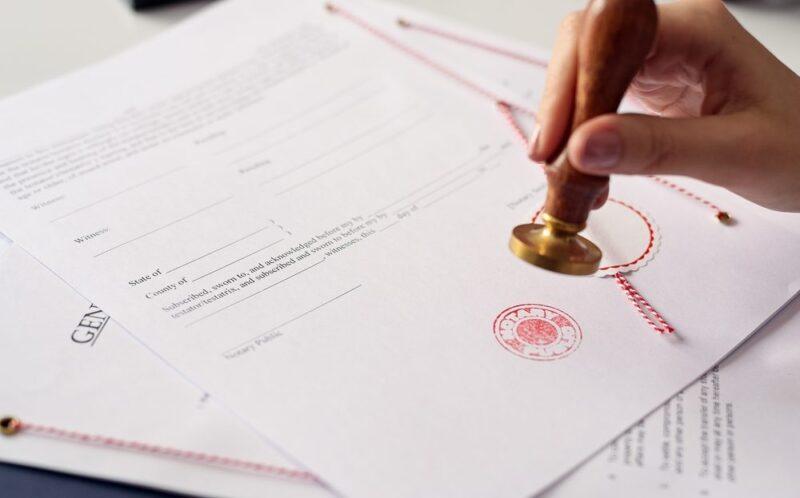 Before commencing your recycling business, it is crucial to obtain the necessary licenses and permits from regulatory bodies, local governments, and environmental agencies. Failure to comply with regulations can lead to legal action due to the pollution associated with recycling activities. Register your business with the ROC and acquire a trade license from municipal authorities, pollution control boards, and fire authorities. By obtaining these permissions, you may be eligible for tax benefits for three years and secure a collateral-free loan of up to 2 crores from a bank.
Operating without proper legal permits is not permissible. Ensure that your plastic recycling business in India is registered with the ROC, holds a trade license from municipal authorities, and has certifications from the pollution control board and fire authorities, demonstrating adherence to safety protocols.
Here are the necessary licenses and permits for initiating a plastic recycling enterprise:
Registration with MSME (Micro, Small, and Medium Enterprises) department.
Obtaining a GST (Goods and Services Tax) certificate.
Registration with Udyog Aadhar, a unique identification number for small businesses.
Acquiring a No Objection Certificate (NOC) from the state pollution control board.
Developing a business layout plan.
Presenting valid lease or land documents.
4. Machinery
To begin, gather information on the specific machinery needed and conduct market research to identify reputable dealers who offer high-quality machinery at competitive prices along with additional service benefits. Prioritize sealing the deal with the dealer that offers the best prices and reliable technical support during emergencies. The scale of your operation will influence the machinery requirements and corresponding price fluctuations.
Focus on assessing the necessary machinery based on factors such as business size, budget, plastic type to be recycled, and desired end product. Opt for user-friendly, energy-efficient, and highly efficient machinery. Lastly, identify the supplier who offers superior quality, reasonable prices, and favorable service benefits for future support.
5. Raw Material
To start a low-cost plastic waste recycling business, it is crucial to identify the sources for raw materials and scrap as well as the points of sale after recycling. Many individuals in this industry reach out to rag pickers and local municipalities for assistance in obtaining raw materials. It is essential to document all acquired information in an Excel spreadsheet to determine the optimal sources for raw materials.
To ensure a consistent supply of plastic waste, it is necessary to establish contact with multiple plastic waste suppliers. Once the plastic waste is collected, the next step involves sorting the materials, specifically focusing on polyethylene terephthalate (PET) plastics.
Also Read: Cell Phone Accessories Business Plan – How To Start?
6. Technicians and Labors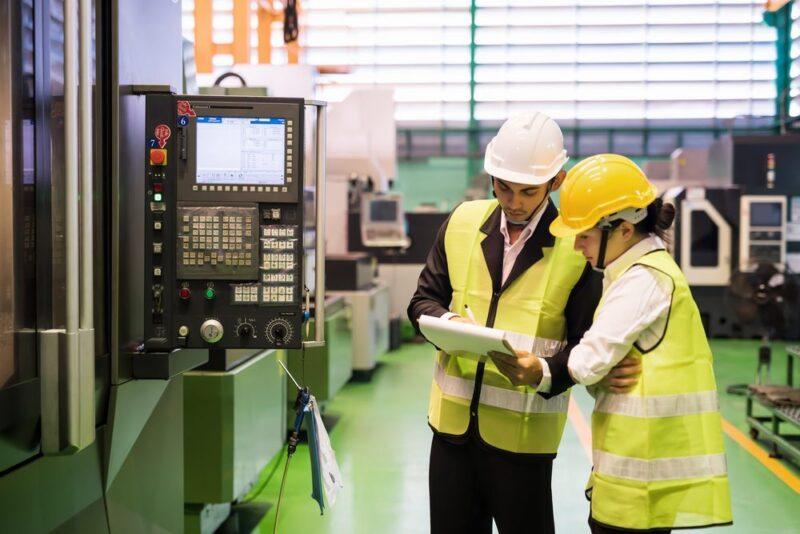 To successfully carry out the recycling process, you will need both technical expertise and a workforce. Start by hiring a knowledgeable technician who is familiar with the machinery and the process of recycling plastic. You can initially hire the technician for a specific period and learn from their expertise to eventually handle the process on your own, which can help save costs.
Additionally, consider seeking guidance from experts or enrolling in a short course to enhance your understanding of recycling. It's also essential to engage laborers who can assist you in completing the various tasks required for the recycling process. The number of laborers needed will depend on the scale of your recycling plant, whether it is small, medium, or large.
Furthermore, consider hiring professionals such as accountants, advisors, managers, and engineers to support your project. As a newcomer to the industry, having an advisor who can guide you through the recycling process efficiently is highly recommended. Aim to build a team that is versatile and capable of handling multiple responsibilities to ensure smooth operations.
The personnel needed to establish this plastic recycling venture include:
Technicians
Skilled laborers
Unskilled laborers
Additionally, it is crucial to provide comprehensive training to these employees in the following areas:
Operation of machinery
Handling of equipment
Safety measures and precautions
7. Capital Investment
After conducting a thorough study for your business plan, you would have gained a good understanding of the financial requirements for starting your business. The amount of money needed will depend on factors such as the location you choose, the size of your business, the type of recycling plant, the scale of production, and whether the equipment is leased or self-owned.
Given the significant investment involved in setting up a plastic recycling plant, it is common to consider financing options such as taking a loan. The cost of establishing a factory can range from Rs 5 to Rs 10 lakhs, with an additional payment of at least Rs 3.5 lakhs and up to Rs 35 lakhs in the process of recycling.
Considering these factors, it is crucial to carefully evaluate the costs and develop a comprehensive financial plan to ensure the successful launch and operation of your plastic recycling business.
8. Marketing and Advertisement
Creating a marketing plan is crucial for any business, including a plastic recycling plant, as it helps establish brand awareness and capture market share. Leveraging social media platforms can effectively promote the business while keeping costs low. It is also beneficial to engage with NGOs and volunteers to showcase the company's commitment to social participation.
Allocating a specific budget for each marketing strategy allows for proper planning of other aspects of the business. Utilizing social media for promotion is highly recommended due to its cost-effectiveness and wide reach. Thus, incorporating these strategies into the marketing plan can help drive success for the plastic recycling plant.
Utilizing social media platforms to create engaging pages, organize contests, and generate interest, and publishing informative articles, blogs, and explanations that validate our recycling methods and practices – these are some of the advertisement strategies that will help you promote your business.
9.Targeted customers
The demand for recycled plastic exists because it is cheaper than regular plastic. The market for recycled plastic depends on its grade, determining the potential customers. High-quality recycled plastic, obtained from a single recycling process, is used in the manufacturing of premium plastic products. Plastic that has been recycled multiple times is suitable for making plastic bottles.
The road department is a customer for low-quality recycled plastic, which they use in road construction alongside bitumen. Numerous examples show that roads have been successfully constructed using recycled plastic. To attract potential customers, you can provide product samples to other businesses involved in plastic manufacturing. If you offer good-quality recycled plastic at a reasonable price, customers will be interested in purchasing your product.
Some other consumer groups for this business are:
Retail and supermarkets stores.
Water bottle manufactures.
Beverage industry.
Construction industry.
Packaging industry.
Pipe manufacturers.
Also Read: 30 Best Business Ideas with 5 Lakhs Investment
Process Involved in Plastic Waste Recycling Plant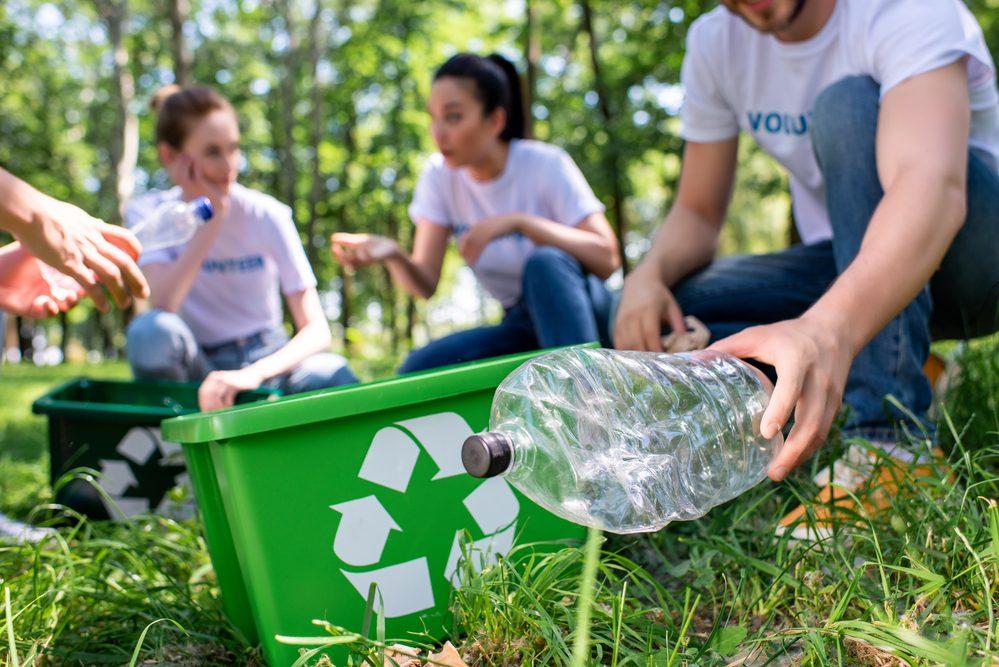 To start the recycling process, the first step is to gather and separate the plastic waste based on its type, polymer composition, strength, and quality.
It is crucial to thoroughly wash the segregated plastic to remove any dirt, adhesives, tapes, or other materials that may be attached to it. This cleaning process often involves the use of specific chemicals mixed with water to effectively eliminate these substances from the plastic.
After washing, the plastic is shredded into smaller pieces or pellets. Shredding is essential as it facilitates easier recycling of the plastic. Breaking it down into smaller components makes it more manageable for the recycling process.
Once the plastic has been shredded, the remaining plastic fragments are classified using machines that identify their type and quality. This step is important because the quality of the plastic pellets obtained after recycling will determine the quality of the final plastic products. Manufacturers need this information to ensure they create products of the desired quality.
The shredded plastic is then sent for extrusion, where the pellets are melted and molded into new plastic forms.
The melted plastic material is subjected to heat compression in a recycling unit. The heated and molten plastic is thoroughly mixed and shaped into the desired product. Afterward, the molten plastic is cooled down, resulting in the formation of a new plastic product.
Monomer is a process that involves reversing the polymerization reaction to create an entirely new polymer. This method helps to maintain the quality of the plastic to a significant extent. Once the new plastic production is complete, it undergoes finishing processes and is sold as raw material.
What Equipments are Required to Recycle the Plastic?
The machinery required for plastic waste recycling can vary depending on factors such as the desired quantity, quality, and end product specifications. However, here is a list of essential equipment commonly used in plastic recycling plants:
Dust Cleaner: Dust cleaner refers to a product or tool designed to remove dust from surfaces. The cost ranges from 200,000 to 250,000 rupees.
Melting machine: Used to melt plastic waste for further processing. This will cost around 1100000 rupees.
Rope processing machine: Specifically designed to handle plastic ropes and similar materials. The cost is around 330000 rupees.
Plastic Scrap Shredder/Grinder: It is a machine used to break down plastic waste into smaller pieces or particles, designed to reduce the size of plastic materials. The cost depends on the capacity and is approximately 250,000 rupees.
Washing Machine: It is priced at around 150,000 rupees. It removes dirt, contaminants, and residues from plastic waste.
Conveyor Machine/belt: This machine transports plastic waste and processed materials between different stages of the recycling process. The cost is approximately 150,000 rupees.
Agglomerator Machine: An agglomerator machine is a type of equipment used in various industries for the process of agglomeration, referring to the formation of larger particles or aggregates by combining smaller particles or materials together. It is priced at approximately 350,000 rupees.
Plastic Recycling Machine: The cost ranges from 1,000,000 to 1,300,000 rupees and includes components like a water tank, cutter machine, machine panel, etc. This is the central unit where plastic waste is processed and transformed into reusable materials.
Sorting machine: Automatically separates different types of plastic based on their properties and characteristics. This costs around 800000 – 3500000 rupees.
Compressor: Compresses plastic waste into compact forms for easier storage and transportation. The approximate cost is 190000 rupees.
Extruder machine: Converts melted plastic into a usable form for manufacturing new products. This costs around 1350000-1500000 rupees.
It's important to note that the specific equipment and machinery required may vary depending on the scale and specific goals of a given plastic recycling operation.
Plastic Waste Recycling Plant Cost in India
The cost of setting up a plastic recycling plant in India depends on various factors, including:
Type of plant and machinery chosen.
Whether equipment is purchased or leased.
Quality of equipment.
Profit margins.
Resources used.
Scale of production.
To calculate the precise cost, one must consider all the required machinery and equipment. Saving money on land costs can be achieved by purchasing land on the outskirts rather than in the city center. Funding options include using personal savings or obtaining a loan from a bank or financial institution.
The initial investment for setting up the plant can range from Rs 5 to 10 lakhs, with an additional expenditure of at least Rs 3.5 lakhs to Rs 35 lakhs for machinery. It is important to prioritize good quality machinery to ensure efficient production and high-quality end products. Ongoing expenses vary based on the scale of the business and may range from Rs 1 to 2 lakhs per month, excluding unexpected costs and faults. Labor and technician costs should also be considered, along with the purchase of plastic raw materials, which can amount to Rs 25,000 to 50,000 per month.
Other costs to include are transportation, marketing, grading, manufacturing, and packaging. Overall, the total investment required for starting a plastic recycling plant in India is around Rs 10 to 50 lakhs, depending on the size of the plant. It is recommended to explore options for business loans and subsidies through MSME's PMEGP scheme and approach banks for financing. Monthly ongoing expenses consist of purchasing plastic scrap, labor salaries, utility bills, plant rent, and transportation costs.
Also Read: 25 Profitable Small Scale Manufacturing Business Ideas in India
Return on Investment and Profits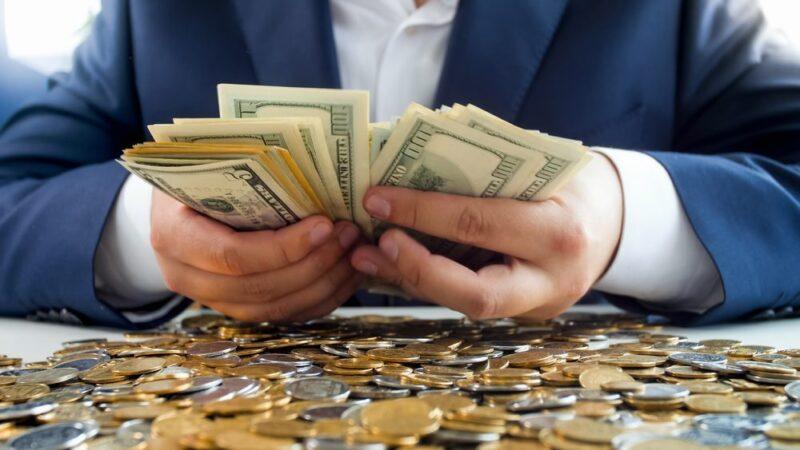 Starting a plastic recycling plant requires a significant initial investment, making it challenging to generate substantial profits in the early stages. However, one can finance the investment by obtaining a loan. The profitability increases as the investment costs are reduced. Another approach to boosting profits is venturing into the manufacturing of new products using recycled plastic. This includes a wide range of items like polythene bags, plastic bottles, boxes, containers, plates, spoons, forks, and more.
The market for finished recycled products is vast, and these items are priced competitively compared to fresh plastic alternatives. Due to their affordability, they enjoy higher demand from customers, resulting in increased sales. Moreover, recycled plastic products are known for their durability, which further attracts buyers. Although the initial returns may not be significant due to the high investment, minimizing costs can lead to improved profit margins.
To further enhance profits, selling recycled plastic to distributors, contractors, or manufacturers can be a lucrative strategy. These entities are willing to pay a good amount for recycled plastic, thereby increasing the overall net profit. By adopting these approaches, a plastic recycling plant can optimize its return on investment (ROI) and establish a sustainable business model. A profit margin of 20%-60% can be expected. You can earn profits up to Rs 60K per month for each ton of recycled plastic.
Plastic Waste Business Plan Summary
| | | |
| --- | --- | --- |
| Type of Granules | Selling Price | Recommendation |
| ABS Plastic Granules | 45-110 | Yes |
| PP Raffia Granules | 40-120 | No |
| Black Plastic Granules | 68-130 | No |
| PP Black Granules | 45-60 | No |
| White Plastic Granules | 45-80 | Yes |
| LDPE Recycled Plastic Granules | 35-80 | Yes |
| Natural Polypropylene Granules | 76-85 | No |
| PVC Plastic Granules | 70-120 | Yes |
| HD Plastic Granules | 60-100 | Yes |
| White PPCP Granules | 80-100 | Yes |
| Black Reprocessed ABS Plastic Granules | 57-90 | No |
| Natural LD Plastic Granules | 60-80 | No |
| Recycled Granules | 55-96 | No |
| PP Granules | 46-120 | Yes |
| Yellow Recycled Plastic Granules | 90-150 | No |
| HDPE Plastic Granules | 60-120 | Yes |
| Yellow Reprocessed ABS Plastic Granules | 80-133 | No |
| Colored Granules | 39-76 | No |
| Plastic Semi-fresh Granules | 69-90 | No |
| Reprocessed Plastic Granules | 54-80 | No |
| HIPS Plastic Reprocessed Granules | 80-120 | Yes |
Putting all the data together, setting up the plastic waste recycling plant is a sure-shot business idea to start right now. If you have the investment power and want to earn a good return on investment, do not think much! Remember, this industry has a massive market.
Today, even the roads are getting constructed with plastic waste; you can contact the road contractors and supply them with the plastic waste in a decent amount of money, which they will happily purchase.
Some Additional Facts
There are several compelling reasons to consider seizing this business opportunity in plastic recycling.
Firstly, the abundance of raw materials combined with minimal investment presents a significant potential for substantial sales.
Secondly, as consumers increasingly prioritize sustainability, there is a growing demand for recycled plastic as a substitute for traditional plastic products. This shift in consumer behavior creates a larger market for recycled plastics.
Thirdly, the space required to establish a plastic recycling plant is relatively small, ranging from 200 to 500 square feet, making it a feasible venture even in limited areas.
Lastly, many prominent companies are actively pursuing environmentally friendly practices, and by engaging in plastic recycling, your business can contribute to their sustainability goals. This generates a high demand both domestically and internationally, presenting opportunities for business expansion.
Recommended: 30 Best Business Ideas with 5 Lakhs Investment
To summarize, the vast availability of raw materials, low investment requirements, increasing consumer preference for recycled plastics, modest space requirements, and the potential to cater to the sustainability needs of major corporations all make this business opportunity in plastic recycling highly promising.
Also, the products made from recycled plastic have a vast market. It is solely because these products are enriched with robust quality and are highly durable.
There is no risk involved as the business is feasible and sustainable and has a comprehensive scope in the long run. It can turn out to be an astonishing money-making model if you will invest your time and money.
In conclusion, establishing a plastic waste recycling plant presents a viable and profitable business opportunity. The demand for plastic recycling is growing, and with a well-designed business plan, this venture holds significant potential for success. By effectively managing the cost of machinery, labor, and raw materials, while implementing efficient recycling processes, entrepreneurs can contribute to environmental sustainability while earning high profits.