Business credit cards, which allow you to separate personal and business expenses, have become popular. Additionally, they help take advantage of potential financial benefits such as rewards and cash back. In this article, you will learn how to apply for business credit card with EIN, such as startup business credit cards EIN only.
What is an EIN card?
EIN is an abbreviation for Employer Identification Number. It is occasionally also referred to as Federal Employer Identification Number or Federal Tax Identification Number. It is a popular concept in the US where the Internal Revenue Service gives a person a unique 9-digit code. It acts as a Taxpayer Identification Number when used just for identification. People might confuse them or mix them up with SSN which is also a nine-digit code given to US citizens and permanent residents but both are different.
SSN is more person-oriented while EIN is more business oriented. SSN is more of a secretive code but EIN is not dealt with in the same way. Now since SSNs are for individuals you can start a sole proprietor business by using this number but to hire people or get business credit you would need an EIN. So this is where EIN cards and other related factors come in. EIN cards are business-based cards that can only be given out when the business provides its registered business number.
Apply for Business Credit Card with EIN: List of Cards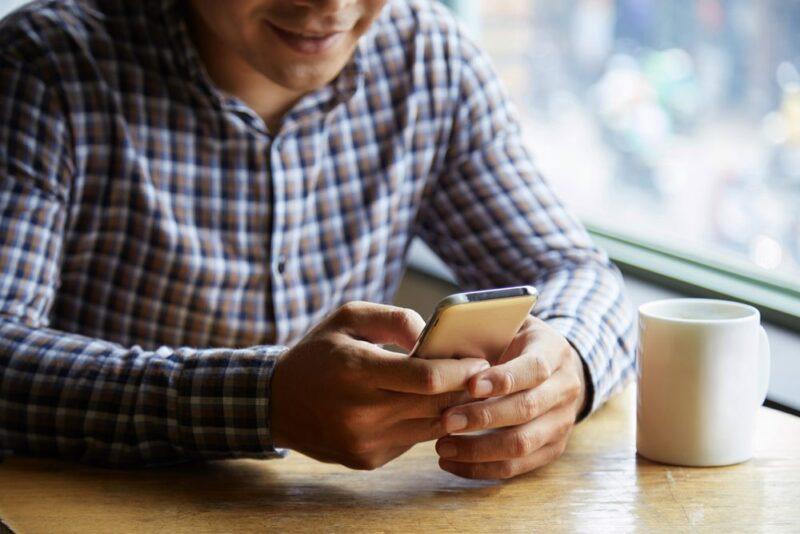 So we have seen SSN and EIN and understood that they are more or less the same thing but have different parties to cater to. The reason that both these numbers exist separately is that it helps keep personal and business finances separate from each other. Also, this helps you in another way as well since your personal credit history isn't affected by activity on the business credit card and vice versa. So in that way, you can well and truly benefit from getting an EIN card. Using EIN can also help you not be liable for business debts as the business itself becomes a liable entity.
As a small business, you can try to apply for an EIN card but you won't get one without providing an SSN, this is because small businesses are found to be more susceptible to failure and so lenders minimize their risk by ensuring that you as an owner if small business sign up to be liable for it in case things go south. They also check your personal credit history in advance to determine if you are even a good editor or not.
Let's say you somehow manage to skip providing SSN in that case you need to be ready to go through a long and boring paperwork duking process with bureaucracy waiting for you as well. And even after all that finding a business card lender who gives you a card without getting an SSN is again almost impossible.
So how exactly do you apply for business credit cards with EIN? Well, the option that remains for you is to go ahead and get a Corporate Credit Card. Easier said than done, a corporate credit card is not that easy to obtain. You will need your business revenue to be millions of dollars, in addition, you will also need to have 15 or more people use the corporate account from within the organization. Your business may also need to meet certain structure requirements to meet eligibility for this card which is what rules out small businesses and sole proprietors.
While it is all dark and gloomy up until here there is some relief that we now bring to you. A corporate credit card is not your only option. A few more credit card issuers will allow you to get a business card just by providing an EIN and not SSN, now, know that your options are limited. Apart from the corporate credit card, you can get yourself corporate store credit cards.
If that isn't enough then you can also get a corporate gas card. And luckily for you, certain business credit card lenders are willing to give away credit cards with no personal guarantee. So if you can find one of these that fits your purpose or fulfill your requirement then you can go ahead and apply for business credit card with EIN only and separate your personal and business finances.
Startup Business Credit Cards EIN Only
So by now, we have understood that business credit cards are one of the EIN-only card options but again you need to be corporate and can't be a sole proprietary or small business owner and expect to get one. However, a startup might be eligible to qualify for an EIN-only card and this is why we will now look at a few startup business credit cards EIN only options.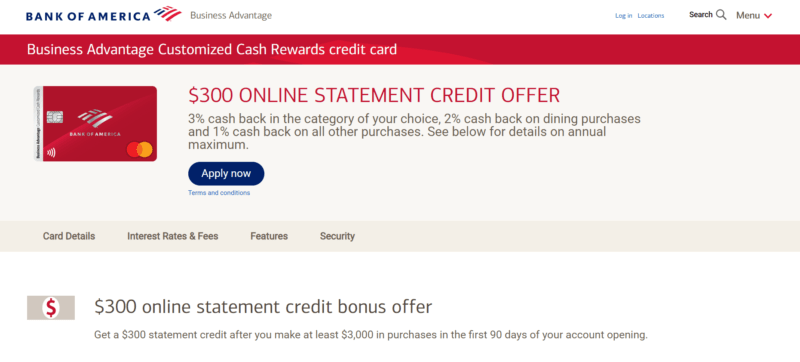 With this credit card, you get 3%, 2%, and 1% cashback on various categories. Also, as a welcome bonus, this credit card gets you 300 dollars on the credit statement if you spend 3,000 dollars using this card in the first 90 days. You can earn up to 75% more cashback using this card if you have a business checking account with Bank of America and qualify for its highest Preferred Rewards for Business tier. The card doesn't have any annual fee and a 0% introductory APY fee for the first 9 billing cycles.
If you use this card and spend 15,000 dollars in the first three months then you have 100k points waiting for you. These points convert to 1,000 dollars in cash back or 1,250 dollars in travel rewards on Ultimate Chase rewards. This is because the points are worth 25% more in the rewards portal and also your points don't expire as long as the account is open. The card is available for 95 dollars only and has a variable APY of 18.24%–23.24%.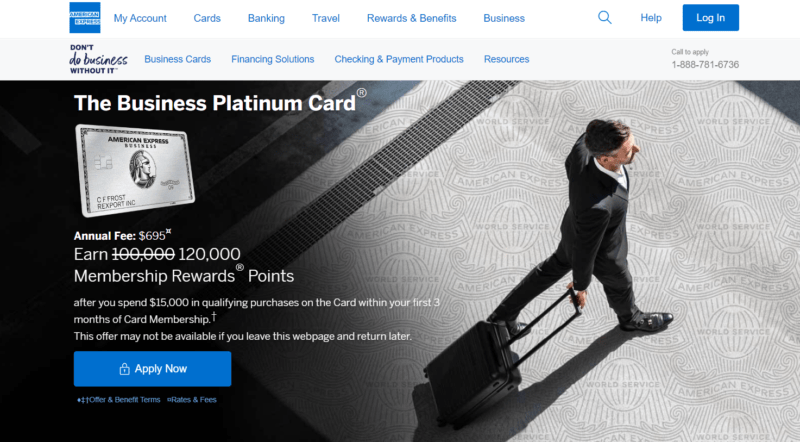 Use this card in the first three months and 1,50,000 membership rewards points wait for you. You can earn 5× or 1.5× points on various purchases using this card with some purchases also offering 1× points. Depending on your credit score expect to pay an APY between 17.24% – 25.24%. The card has an annual fee of 695 dollars per year. The card comes with a 200-dollar airline fee credit and asks for no foreign transaction fees. You also get the benefits of this card at Dell Technologies, Indeed, Global Entry, and TSA Precheck.
You can apply for Business credit card with EIN as a small business owner and can expect to get a card like this one. For per gallon, you get a 5-cent rebate with this card while also getting a discount at participating Jiffy Lube locations. The card carries no fee and also doesn't ask for your SSN. However, you need to have a decent credit score that is in the range of 580 to 739, and only then can you get this card
Unfortunately, these were the only options that we could come up with for startups looking for a business card that asked for EIN only. Bank of America® Business Advantage Travel Rewards World Mastercard® Credit Card, Ink Cash℠ Credit Card, and Marriott Bonvoy Business® Credit Card are a few other credit card options that you can get based just on EIN, however, they ask for your SSN as well just for checking it security purpose and so we didn't include them in the list.
Also Read: Credit Saint Clean Slate Reviews: Does it Work?
Corporate Credit Cards using EIN Only
When you apply for Business credit card with EIN your options are limited. Above we saw 4 startup-based cards that a business can get merely by providing EIN, there are also quite a few corporate credit cards that you can get your hands on just by providing your EIN and they are listed below.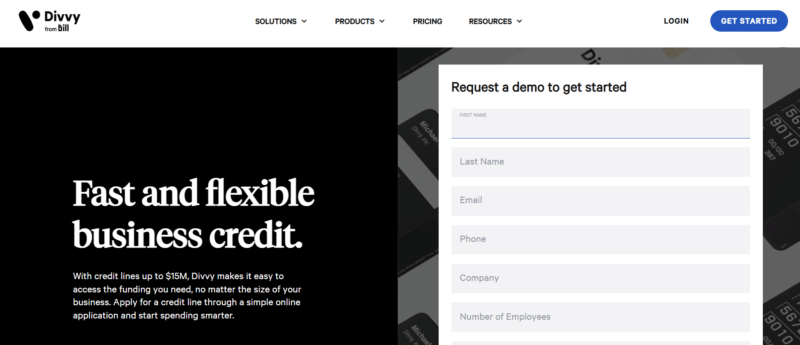 This is a credit card that is interested in working with small businesses but corporations can also get their hands on this card that has no annual fee. Also, they don't report your activity to personal credit bureaus but only to business credit bureaus.
The card offers 7×, 5×, 2× and 1× points on various purchases but the reward rate drops if you pay monthly or semi-monthly instead of weekly. It is one of the best corporate credit cards using EIN only.
The card comes with zero introductory APY but you need to have been in business for 2 years before applying for this card. The annual revenue of your company should be more than 500k dollars, the business bank account should have at least 30k dollars or more, and the person signing for the card must have a credit score of over 650.
One of the best corporate credit cards using EIN only comes in the form of an Airbase corporate card. There is no credit check or personal guarantee included in getting your hands on this card. To top it off the card also comes with no interest or fees. The card offers 2% cashback and offers 10-20× higher limits than other corporate cards.
With this credit card, you also have the option of getting a physical card or working with a virtual one. This card can be integrated with many accounting software and so which further simplifies your work.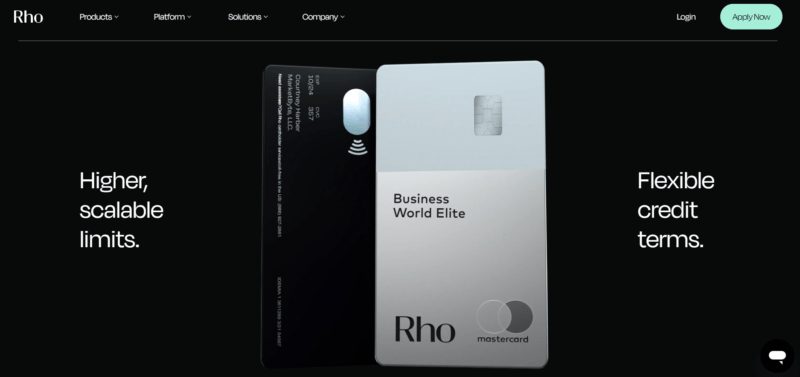 If you want a credit card with no personal credit check or no personal guarantee and also one that charges you no fee then you are at the right place. No account payable fees, no check fees, no international fees, no domestic wire fees, no ACH fees, no foreign transaction fees, no interest, no cost per card fee, and no platform fee all of it comes with this card.
You also stand to get a 1.75% cash back on paying off your balance daily. The rate drops to 1.5% for 30 days and 0.75% for 45 days. More than 60 days and you get no cash back. Also, there is no credit score requirement to get this card and you can again get a physical card or a virtual one.
Just like Divvy, you have a Ramp credit card that has no APY or no fee to ask you for. The card offers you 1.5× cashback on all qualifying business purchases. Just like Divvy, it is more of a charge card but then again to get this card you need to have 75,000 dollars or more in your bank account. Also, getting this card connects you with other lenders from whom you can get business loans or additional funding and that is what makes it even better.
Emburse Corporate card is another great corporate card that somewhat falls into this list and has great benefits to offer to the users but it is a prepaid card, moreover, they ask for your SSN not for checking your credit score but for identification purposes, however, for that reason, it wasn't included in the list.
Business Gas Cards EIN Only
Towards the start of the article, we saw that EIN-only cards don't necessarily have to be available just to corporations. Small businesses and sole proprietors can also get an EIN-only card while you also have the option of signing up for Business gas cards EIN only as well which is what we are now about to list down for you.

This Mastercard-branded card gets you 5% back on US gas stations as well as Sam's Club's Walmart fuel stations. There is no introductory APY on this card and the regular fee is in the range of 17.90% to 25.90%. Also, the card is free. You only need to pay a 100 dollar membership fee for Sam's Club to get this card.
The card comes with various 5%, 3%, and 1% cashback offers on eligible expenses. As a signup bonus, the card also has a 50 dollars credit statement giveaway for you if you spend 30 dollars on Sam's Club purchases in the first 30 days. Yearly you can earn up to 5,000 dollars in cashback with this card.
Of all the business gas cards EIN only options out there, this card is one of the best. One of the good things about this card is that it is not brand specific and can be used at any fuel station across the nation. To make it even better this card comes with no personal guarantee requirement and that is what makes this card great for fleet businesses.
For every gallon purchased, the card offers a discount of 2 cents. In addition, you also get a 10% discount on maintenance and oil changes at Jiffy Lube while also getting to enjoy a 30% discount on QuickBooks products for 6 months. It is one of the best business gas cards EIN only.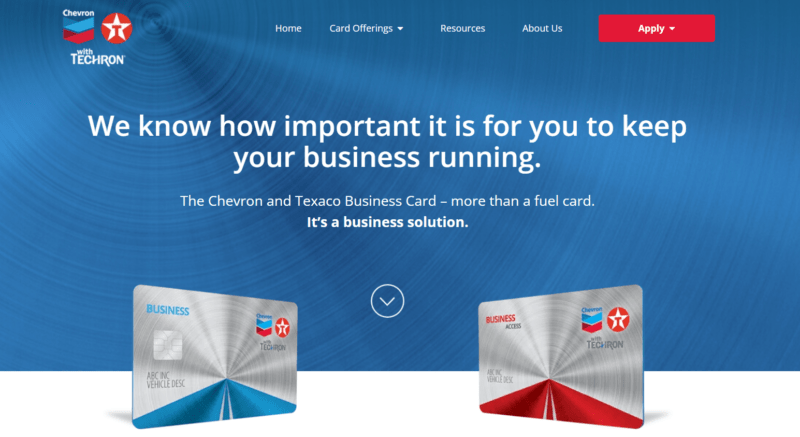 It is no mystery by now that to apply for business credit card with EIN you either need a good business credit history or some other criteria required to be met. And for this credit card, it is good business credit that you need to meet the eligibility criteria.
Using this card helps you save up to 0.06 dollars per gallon on volume-based rebates at any major fuel station. In addition, this card also gets you a discount on auto parts and other stuff. Also, the card commands no annual fee and there is a built-in account management system that you get access to.
Again if you have decent or good business credit then without any personal guarantee or personal credit check you can get this great gas credit card. Again this card comes with no annual fee and it is usable at Conoco, 76, or Phillips gas stations. The APY of this card is 23.74%. Not many other rewards offered by this card can be known until you apply to get this card.
Shell small business credit card is another great business gas card that is available based just on EIN, however, since it has been mentioned above we didn't specify it again.
Obtaining a business credit card with EIN can offer several advantages for businesses. It provides a separate line of credit, helps build a strong business credit profile, and enables easier expense tracking and management.