Want to make money as a freelancer? Copy-paste job is one of the most incredible options to help you make ample money. But how? What exactly are copy-paste jobs? Where can we apply for these jobs? This article will let you know everything you need to know about copy-paste jobs. You just need to scroll the page down to get informed! Copy-paste jobs are the most preferred and sought jobs for one apparent reason. Do you know it? Anyone can dive into this stream of business without requiring technical knowledge or any hard skills, which means you can do it even if you pass from a top college or an ordinary one.
You only need a powerful internet connection and a computer to start your work and earn money. Another thing you might require is a good typing speed.
However, innumerable spam or fraudulent websites have encountered many innocent people in their trap. That's what we are here for! So, you do not fall into predators' trap by helping you know all of India's legitimate and reliable copy-paste sites.
13 Best Copy Paste Jobs Online Without Investment
What are Copy Paste Jobs?
Copy-paste jobs require you to copy and paste the information from one given data to another. Predominantly, the employees assigned these jobs are provided with a source, which could be an image, word document, or excel sheet. Then your job is to convert this source into another. For instance, you are given a word document; the company might want you to convert that word document into a PDF. As simple as that!
Types of Copy Paste Jobs?
Knowing this will help you know all types of data entry. So, let's get enlightened about different types of copy paste jobs that you can come across if you are looking to make money in this stream:
1. Excel to Word/ Word to Excel: The data is given in an Excel spreadsheet that needs to be converted to a Word document or vice-versa.
2. PDF to Word Document/ Word Document to PDF: The data is given in PDF or Word format. So, your role is to convert the file from PDF to Word or Word to PDF format.
3. Scan Copy to Sheet/Word Document (Image to Doc conversion): The image is provided that needs to be converted into a Word document or Excel sheet (PNG or JPG to text).
4. Visual Basic/Visual Studio: It requires you to copy and paste the personal details such as name, address, phone number, etc.
5. Invoice Generating: All you need to do is copy and paste the invoices generated in the Word document.
6. HTML from Testing Jobs: Here, you need to fill the form in HTML format.
7. Adding the product to e-commerce websites: You are provided with a product that you need to add to the e-commerce website, such as Amazon, Flipkart, Snapdeal, or any other. The process of adding products to all e-commerce stores is the same. Once the product is added, you need to specify the product's name, an image, short description, and price.
8. Ad posting jobs- You are required to create a page post in the Ads Manager.
What is Data Entry?
Typing jobs or data entry jobs is a type of clerical work that involves different processes like video recording or typing for inculcating data into computers. Several industries need data entry operators, including health care, retail, pharmaceuticals, transportation, and finance. That clearly means the earning potential of the data entry specialists is immense.
Today, all the data entry tasks can be completed online by freelancers. The companies hire data entry specialists online, and they work from home for them on a contractual basis.
Note: The demand for individuals competent in performing copy-paste & data entry jobs is rising as the majority of the companies need a data operator. Moreover, the company requires the input data to be entered into the computer from forms, sheets, or other forms of data, which is the role of the copy-paste specialist.
Numerous options are available online that enable you to make money under copy-paste jobs. However, many fraudulent websites deceive customers and make applicants fall into their trap. To help you deal with this situation, you must know how to choose trustworthy copy-paste sites that absolutely pay.
Listed below are the factors to consider before opting for one:
1. Once you search on the biggest search engine 'Google' and type online copy-paste jobs sites, you will get a list of the websites you can work for and get paid immensely. However, you do not need to do anything; if you go through our guide comprehensively, all you need to do is opt for one of the copy-paste sites mentioned by our proficient writers.
2. Once you have selected the platform, you must visit the 'Contact Us' page and have a chat/conversation with the company.
3. It would be great if you visit the office of that company you have chosen to work with.
4. We recommend never to opt for a company that does not have a registered domain name, contact details, and social proof, including Facebook, Instagram, and LinkedIn profiles.
5. Also, check their testimonials; if you are not able to see them, go for another option.
You may come across some sites that provide you with magnificent earning options through copy-based jobs online. In addition, some platforms will ask you to pay registration fees, and later they might run away. So, be aware of those companies and only opt for the companies listed in this article.
List of 13 of Top-Rated Copy Paste Jobs Sites
All the platforms mentioned in this guide follow timely payment options. We recommend you must apply for jobs only from a trusted platform like the ones listed below: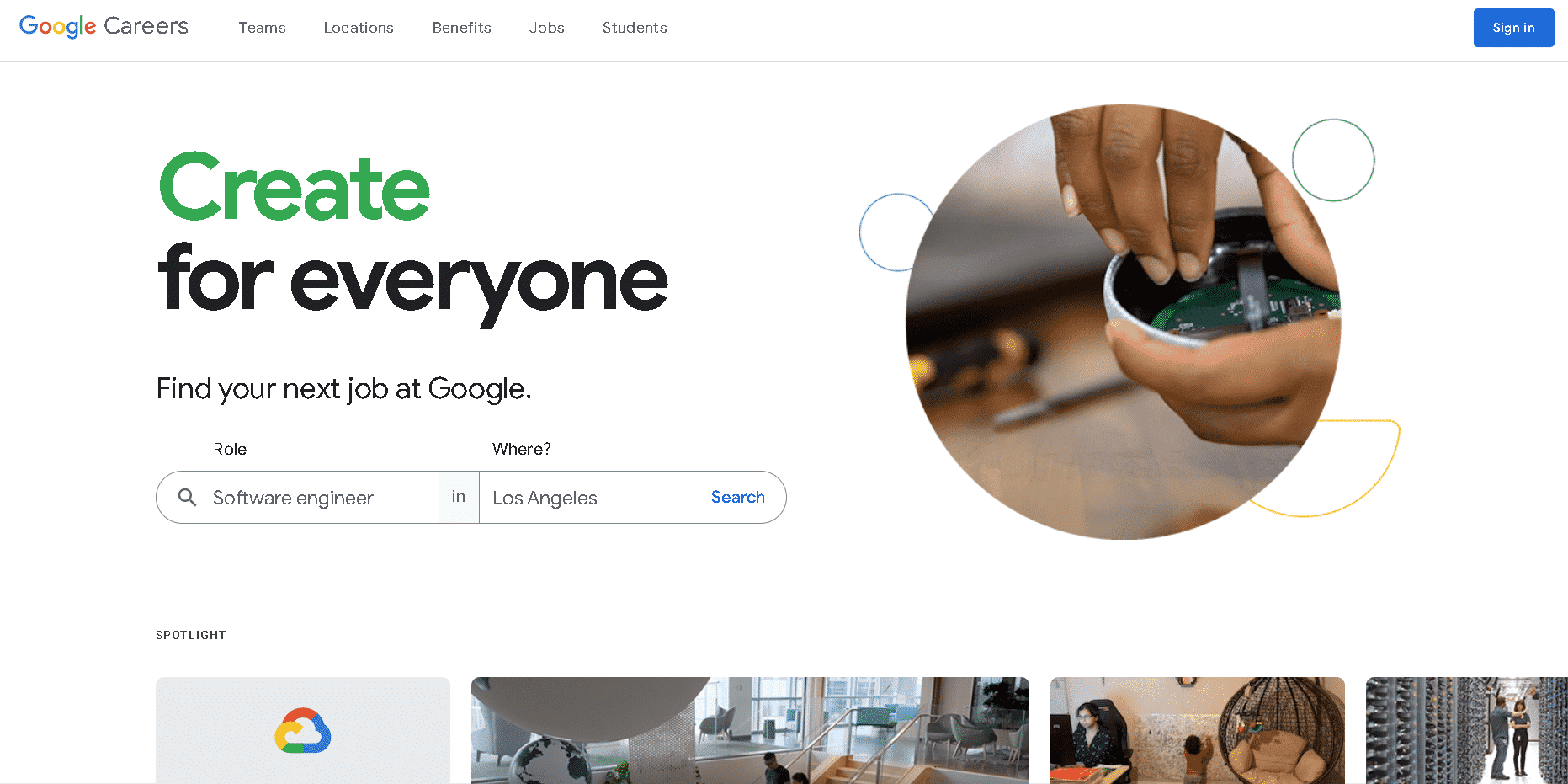 Being the biggest search engine, Google is the most transparent platform that can be trusted without a second thought. Isn't it? That's why we have listed Google Careers at the top of our list. All you need to do is search for the type of job you are looking for. For instance, type; top-rated online copy paste jobs sites. Once you do that, the next step is to enter the role and location and hit the search button. You will get the list of copy-paste job sites. Explore all the results, select anyone that meets your requirements, and enter the website to apply for the copy-paste job.
It is the best way to fetch the results after comparing all the famous and genuine websites based on multiple factors, including testimonials, brand image, customer reviews, etc.
Also read: 25 Best Micro Jobs Sites to Make Money Online (2023)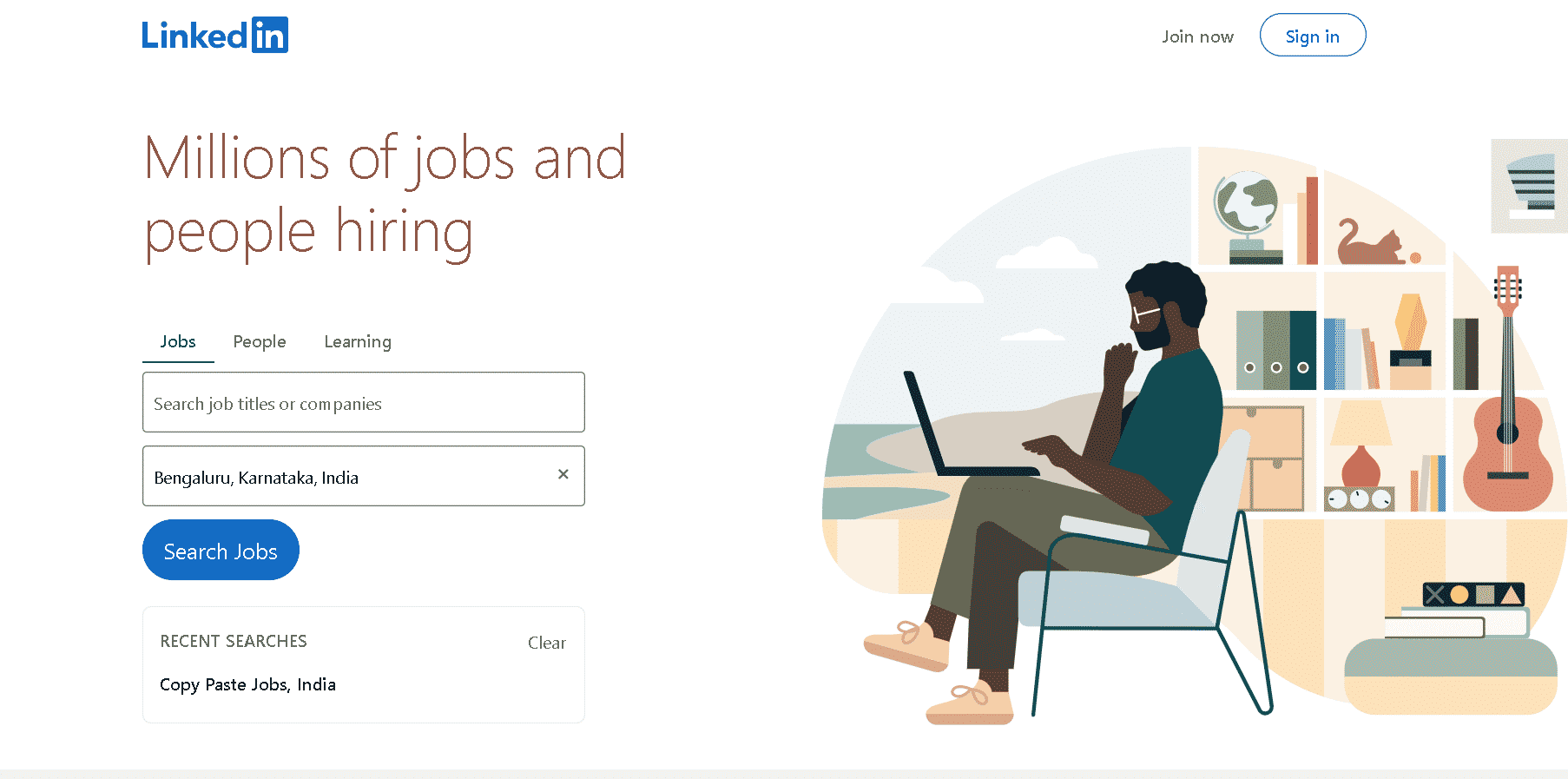 One of the most trusted social media platforms that allow millions of individuals to find suitable jobs as per their skills and profession. It is a free job portal available in India that has helped thousands of companies to hire & freelancers to get copy-paste and data entry jobs.
This platform offers long-term and short-term copy-paste jobs. All you need to do is register on this magnificent platform and search for your desired job. You can send an invite to connect with the individuals who you seem worthy. You can even search for the jobs straight away on this platform by visiting the Jobs section in the dashboard.
You can apply the filter of the profession you are seeking to work for, showing you the results/jobs in a similar industry.
Also Read: 11 Online Jobs from Home Without Investment in India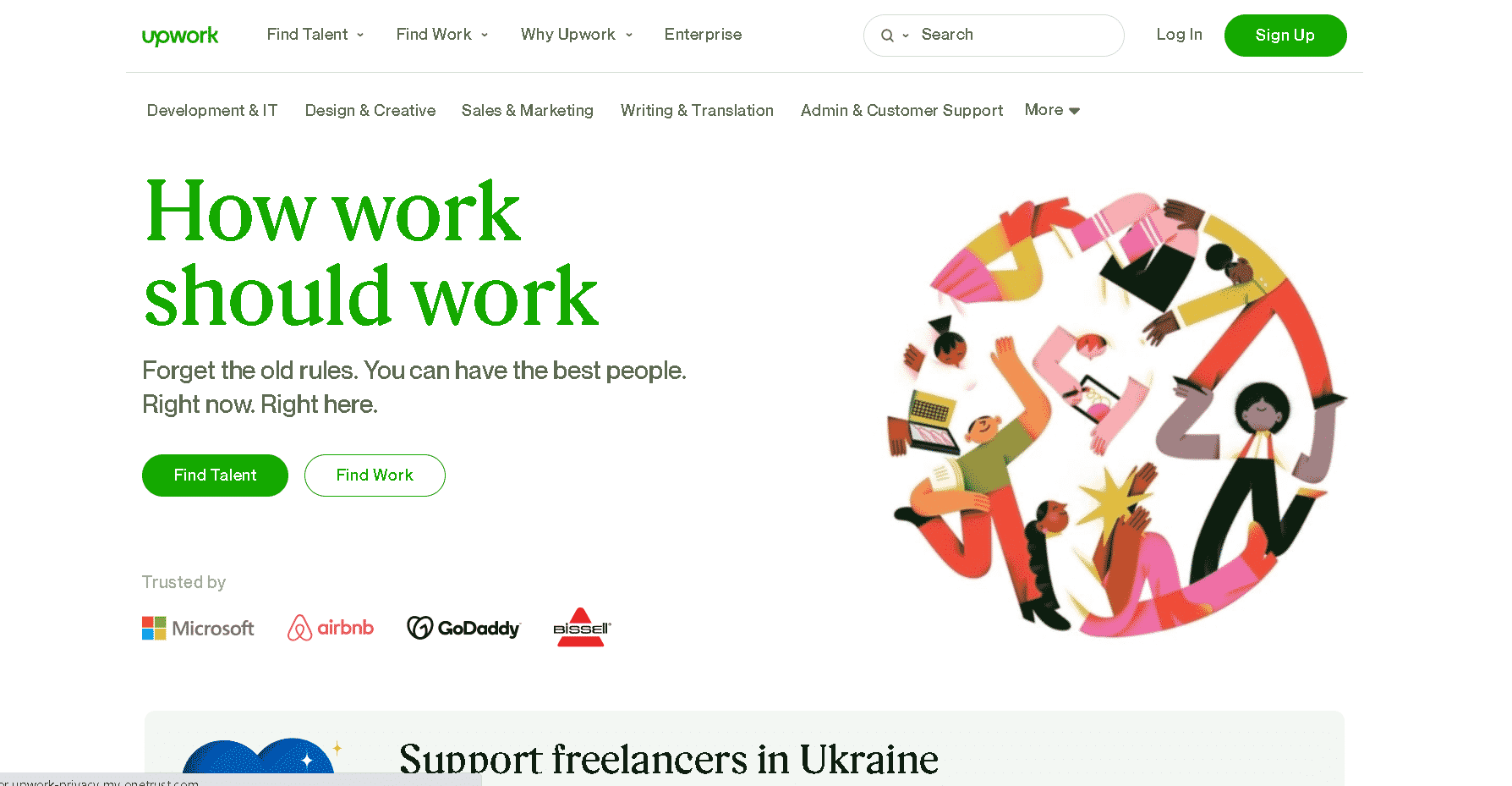 One of the most legitimate websites that enable lakhs of individuals to earn money every day, Upwork gained utmost recognition in India. The platform is an excellent marketplace for freelancers. In addition, it is also opted by numerous people who are interested in the long-term side hustle game and do not want to quit their full-time job.
Once you register your account to this platform, which is absolutely free, you might need to spend some money to apply for multiple job offers. As you require Connects to apply for any job on this platform. The Connects are redeemed based on the job and its payout. On average, 3 to 4 Connects are needed when you apply for any short term job.
The good part is you get free Connects every month so that you can apply to new copy paste and other companies in case all your Connects are utilized and you do not want to spend more to buy them.
The more hours you work, the more money you make. As simple as that! You can earn easily around Rs.30,000 to Rs.40,000 a month if you work every day for 4 to 5 hours. However, it is possible only when you are doing your work skillfully.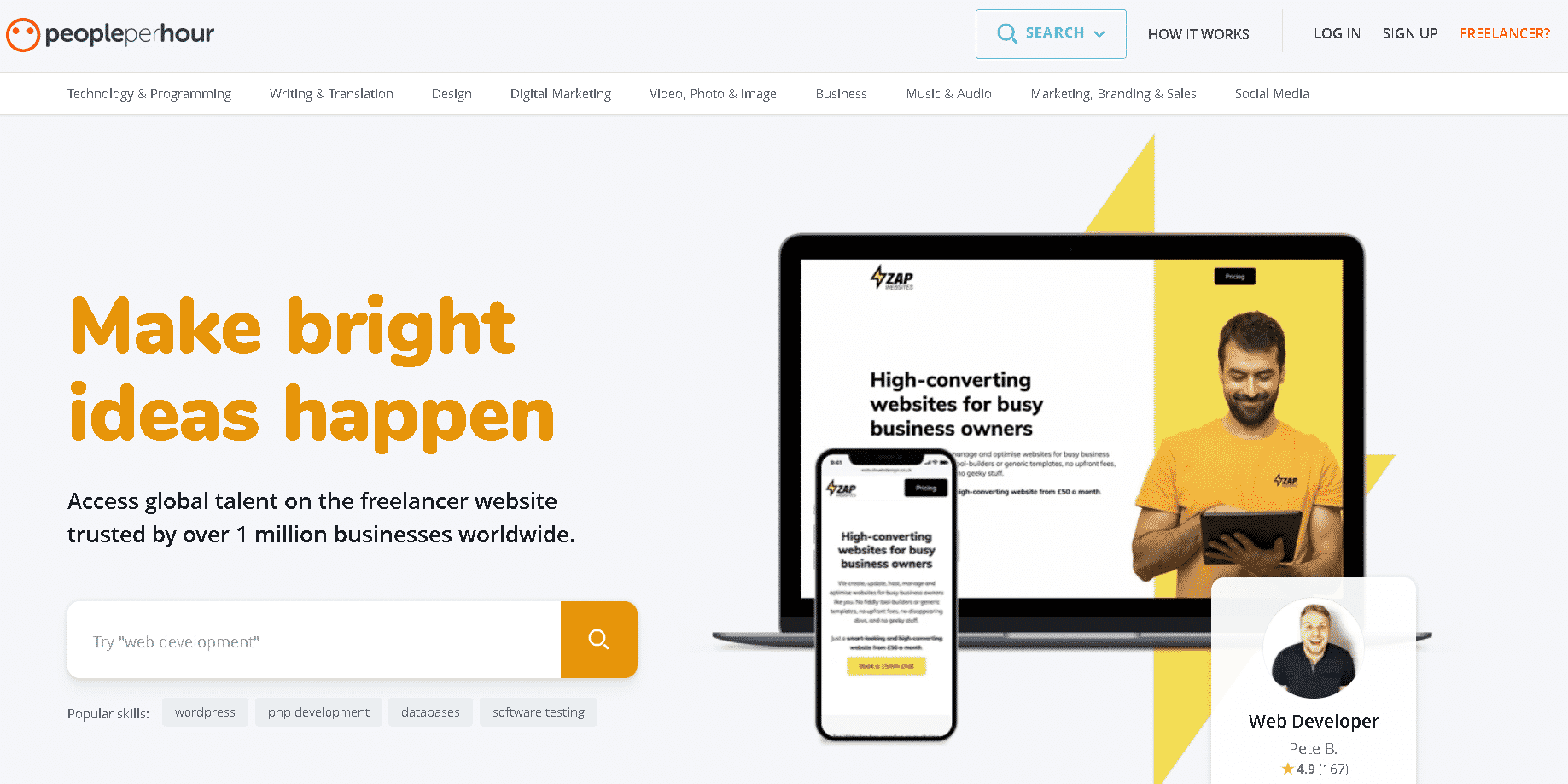 The UK-based company PeoplePerHour is an online platform helping various job seekers around the globe to enable find an appropriate work-from-home job based on their proficiency.
It is one of the best freelancing websites and is primarily known for offering writing and translation jobs. Although you will get copy-paste jobs here, you can easily apply for them to earn great money.
You will get 15 proposals per month for free. With those proposals, you can apply for the jobs and avail the key to earning a regular monthly income. The lucrative platform offers you an opportunity to earn up to Rs.1000 to 2000 per day, depending upon what type of work you are looking for and your expertise.
You can apply for any job you are looking for without paying anything if you are lucky enough to get selected. As their recruiting team conducts the screening process, having specific criteria based on which they allow new accounts to be registered with them. If your account matches their requirements, you can get selected to register your account on PeoplePerHour. Otherwise, it may get rejected, and you need to opt for some different platform to find copy-paste or other similar jobs.
It is recommended to create a detailed portfolio before applying for jobs on this platform to increase the chances of you getting hired.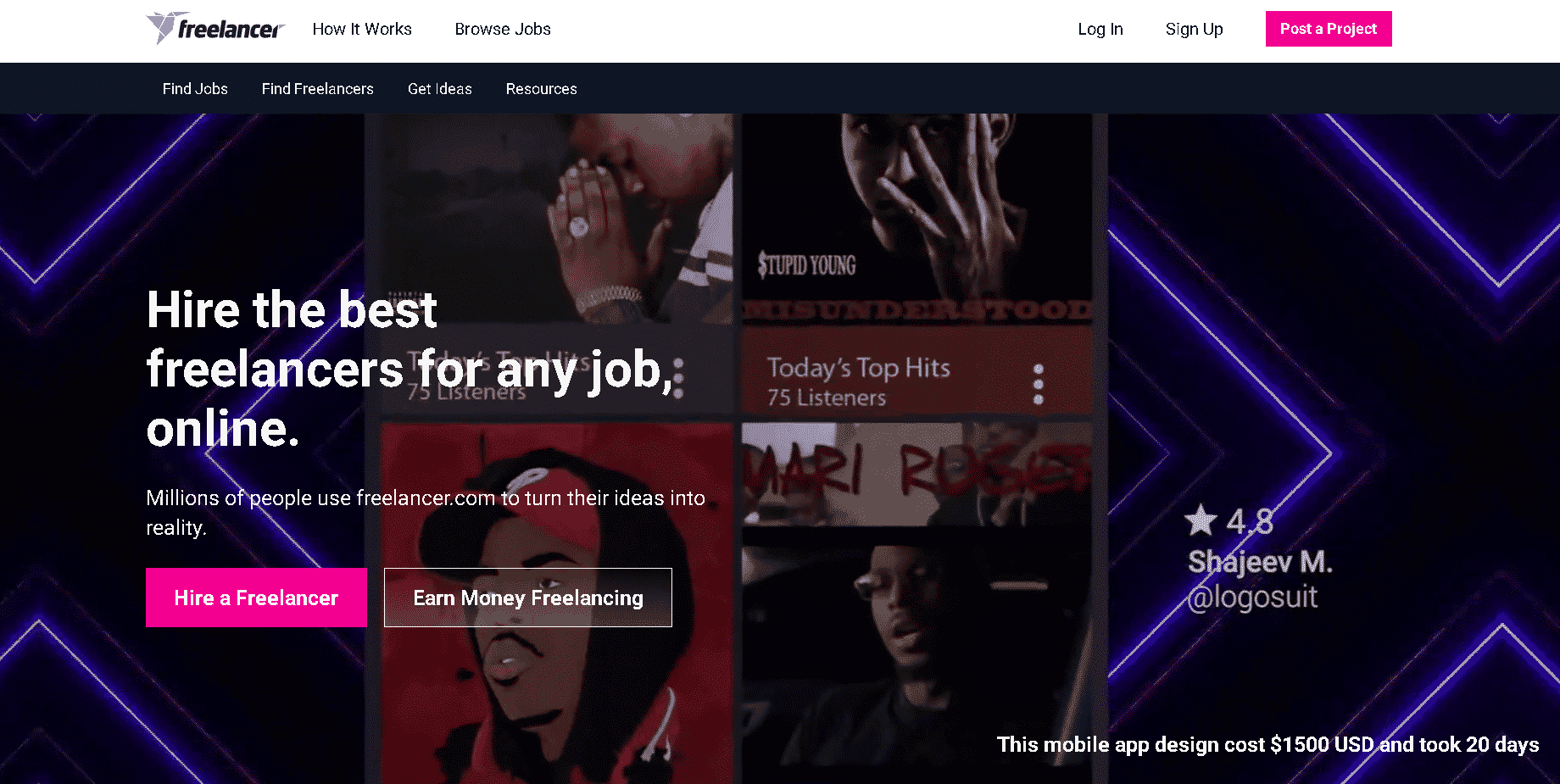 Freelancers is a Sydney-based company founded in 2009 and is one of the best marketplaces for job seekers. It's a worldwide crowd-based outsourcing platform that helps thousands of people to find copy-paste and data entry jobs.
The platform is best known for making plentiful money online and is an Upwork alternative. The best part is that it allows the applicants to search the copy-paste jobs for free.
Freelancer provides you with 6 free Bids per month, 1 Bid is used to apply for 1 job. That means 6 Bids enable you to apply for 6 jobs. You can apply for more jobs. However, you need to buy more Bids by purchasing a membership.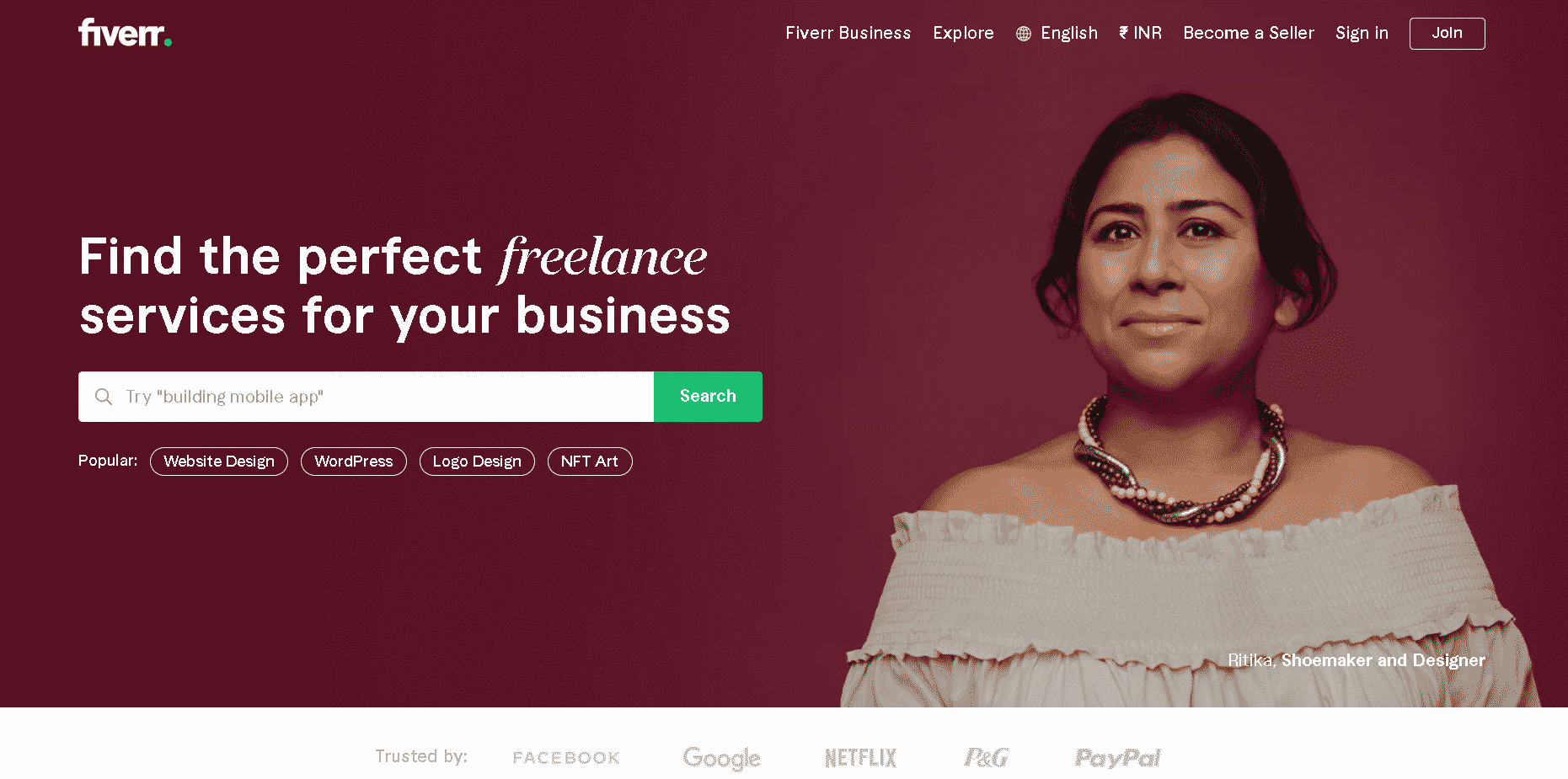 Fiverr is a terrific place where you can grab a decent portion of money every month by completing the copy-paste job's tasks.
The best part about Fiverr is that the process of selection does not take a long time, unlike other platforms, verifying you for selling. Primarily, you need to create a gig to get work proposals from clients. If your gig intrigues them, you will likely get a work proposal. So, it all depends upon how well you presented your gig on the platform.
You can even your friends or acquaintances know to share your gig to find a suitable job for you soon. There are many clients on Fiverr looking for freelancers who can complete copy-paste jobs tasks. So, get you hands-on with this magnificent platform and build a compelling gig.
You can even check how to create a perfect gig for Fiverr from its dashboard. It will guide you in the best possible ways.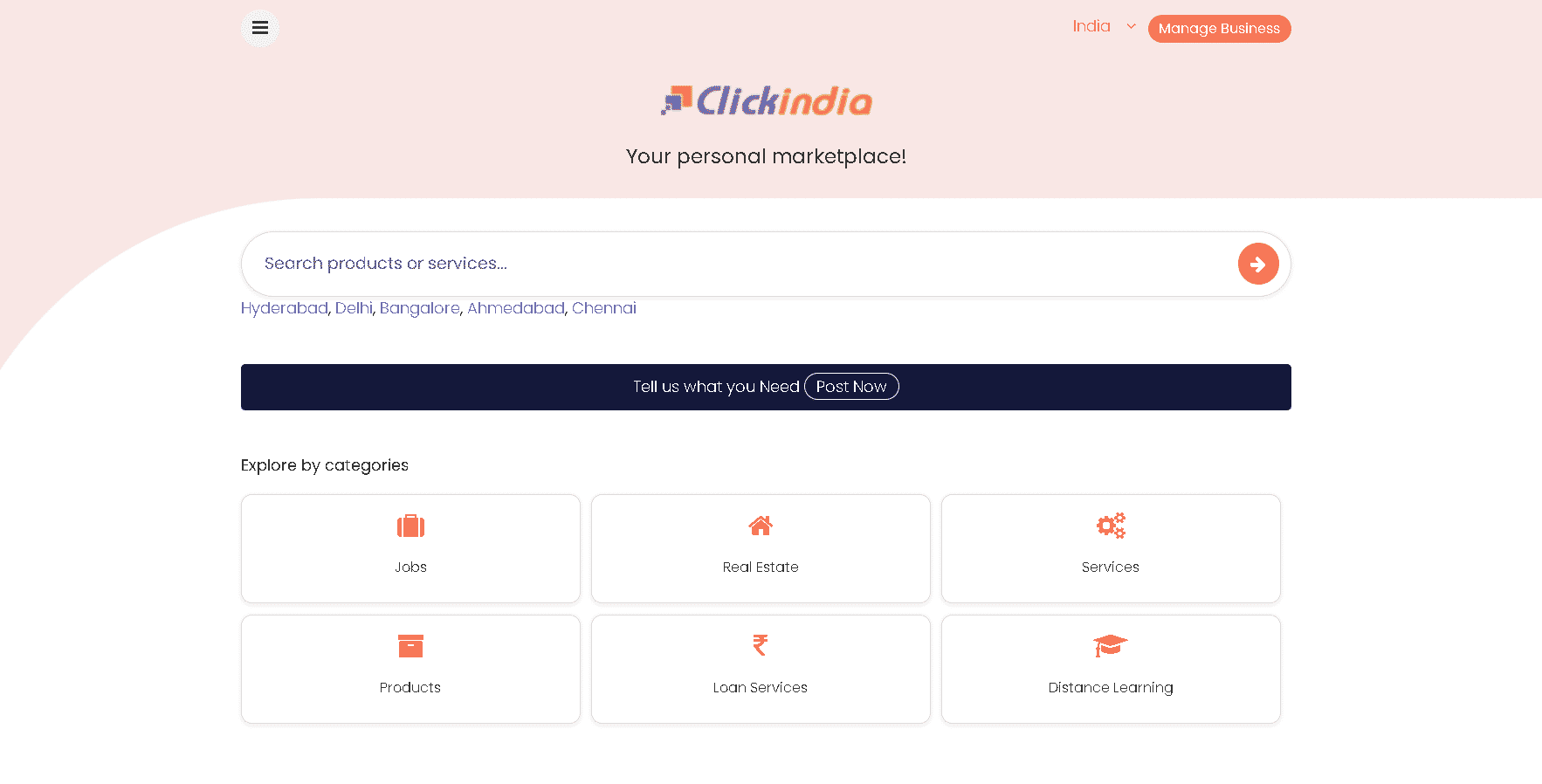 Searching for a copy-paste job and still not finding a site that can help you earn immensely? ClickIndia is the answer to your question if you are looking for one.
It is a competent classified site where advertisers run free and paid ads to find suitable candidates for the jobs. But on the other hand, the platform works best for job seekers by facilitating them to find a preferred job as per their proficiency.
However, before you get hired and start working for an advertiser, the applicant must verify the advertiser's account. ClickIndia will not be responsible if you do not get any payment for the job done.
Also Read: 32 Best URL Shorteners to Earn Money Online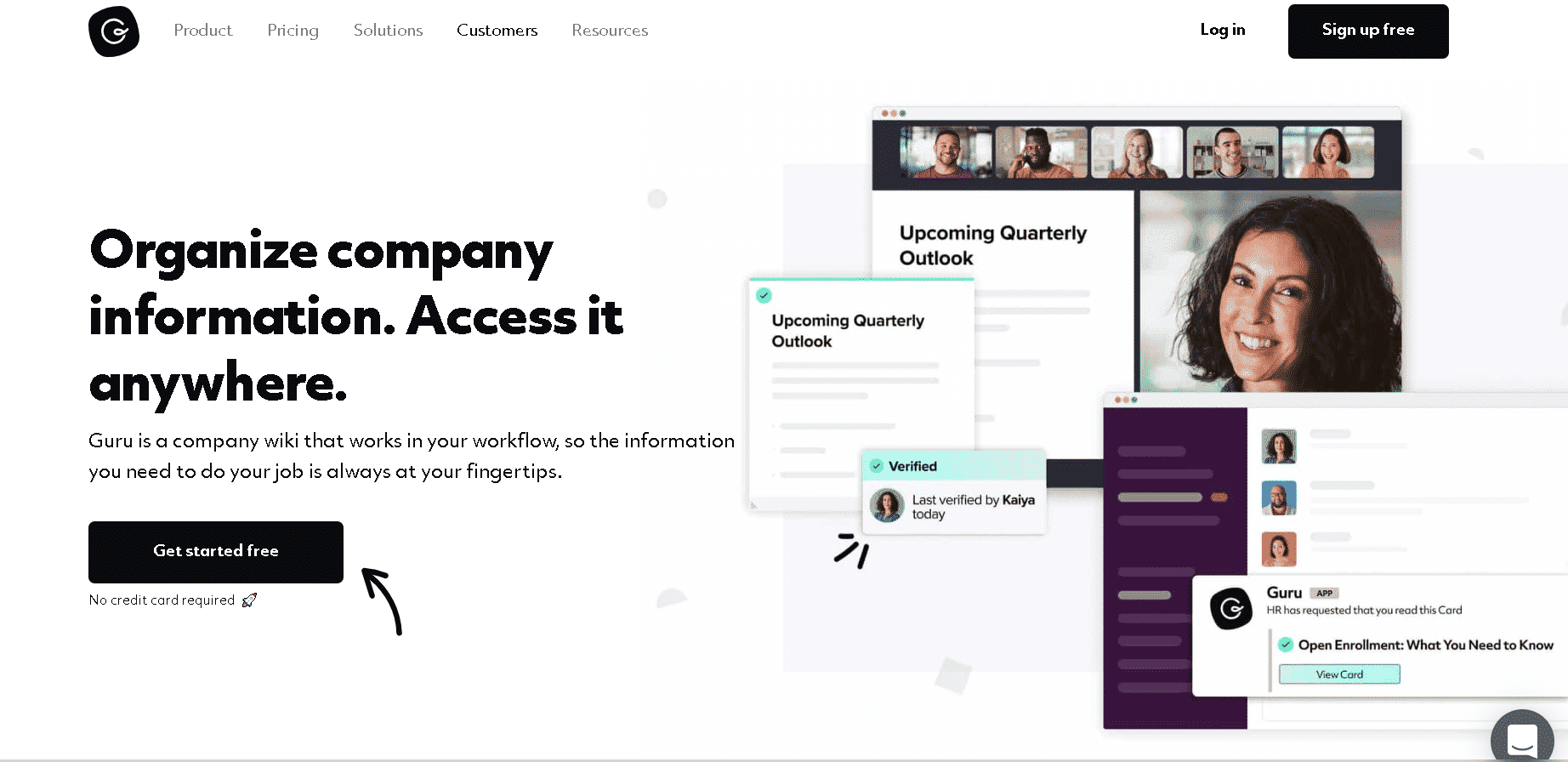 Guru is a platform where you can find dozens of copy-paste jobs online. The best part about the platform is that you can create your account and find a job as per your skills for free. Isn't that what you were looking for?
The process of posting the job on this platform is hassle-free, which means either you are an employer or a freelancer; you can post the job and outsource your freelancing work easily.
Being a freelancer, whatever job you are searching for, you need to set appropriate filters for a specific job you are looking for. For instance, if you are looking for copy-paste jobs, on Guru, you just need to apply for a filter listing copy-paste jobs. It will only show you the jobs related to a similar profession.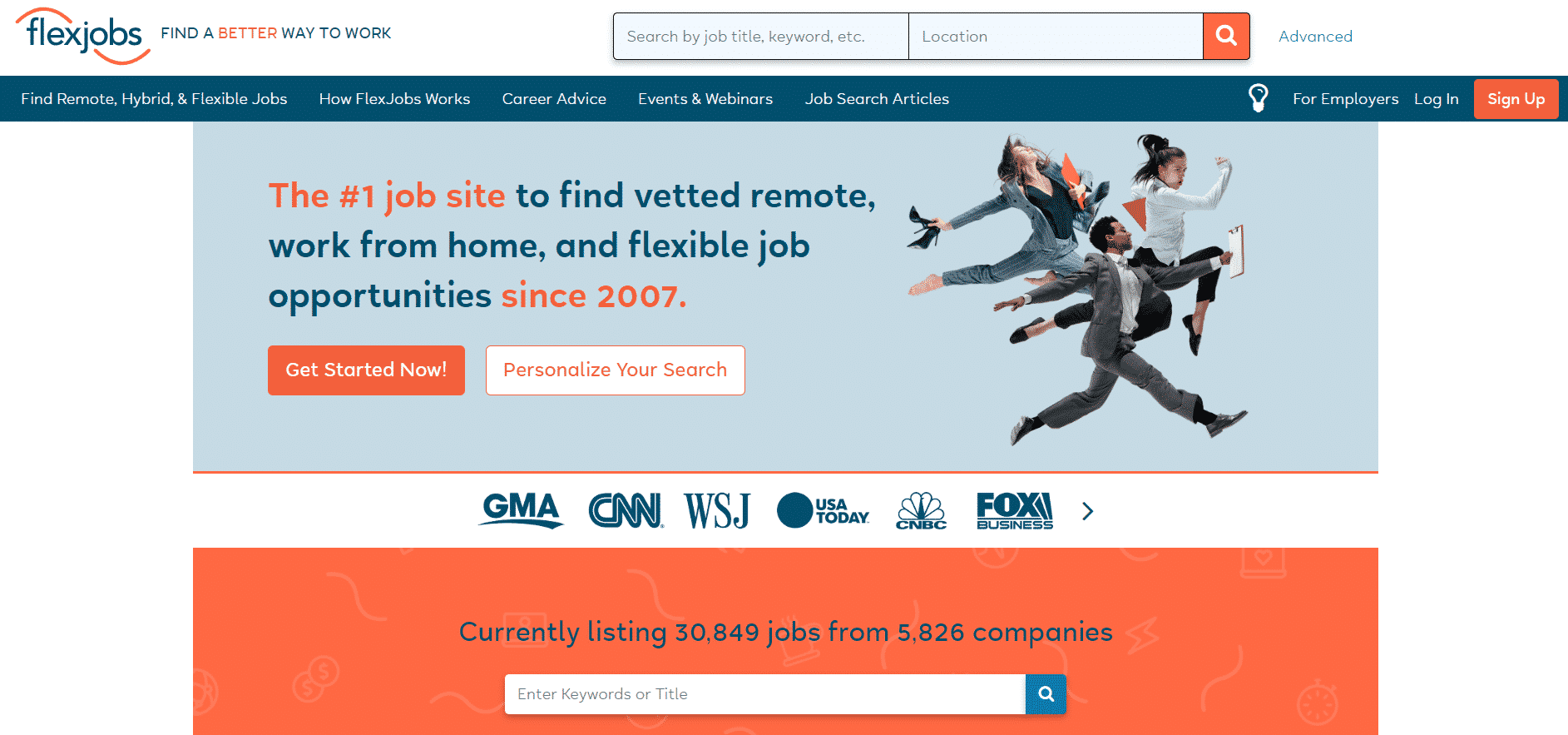 Finding a lucrative job opportunity? Flexjobs is another worthy site that can help you find online copy-paste jobs without investing in daily payment.  Flexjobs is ideal for you if you are looking for remote jobs, part-time jobs, and freelancing jobs. Plus, it will provide you an opportunity to work with top-rated companies, including Apple, Dell, Microsoft, Salesforce, PWC, and more.
Although it is a free platform. However, you can also opt for its premium version to apply to multiple jobs. To buy its subscription, you need to spend $24.95 each month. The best part about the platform is that it provides all the users with a 30-day money-back guarantee and dedicated customer support. How cool!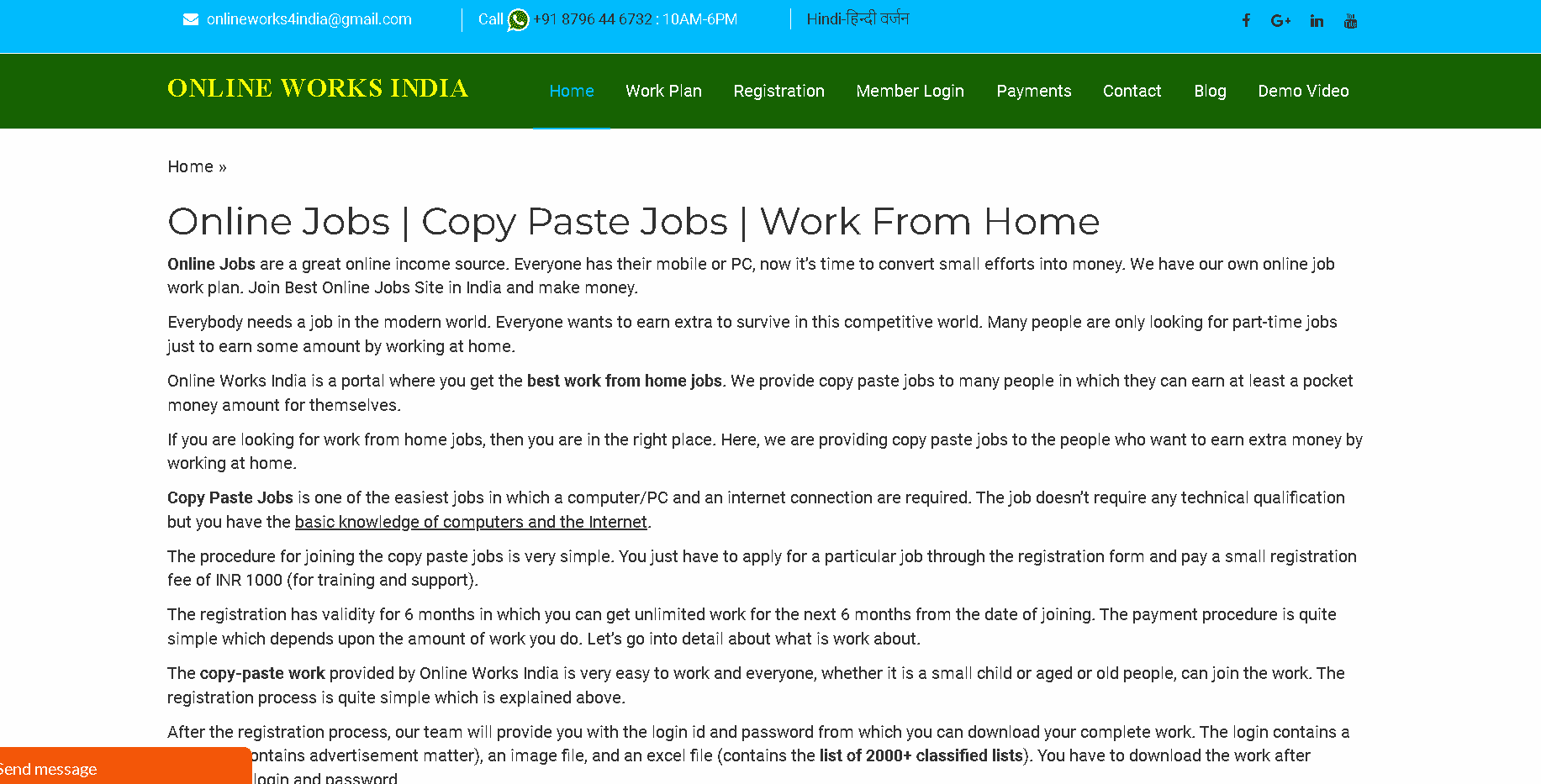 It is one of the genuine copy-paste job sites that allows several people in India to make a considerable amount of money to meet their daily expenses. OnlineWorksIndia provides a lucrative opportunity to earn from Rs.10,000 to Rs.20,000 per month by working 5 to 6 hours daily.
Are you also looking to opt for this platform to earn money? Well, for that you need to spend Rs.1000 as joining fees, which are refundable in case you do not want to continue. Once you pay the joining fees, you will get the copy-paste work for 6 months duration or maybe more. It means you can earn ranging from Rs.60,000 to 1,20,000 in 6 months by paying a joining fee of Rs.1000. Isn't it a fantastic deal?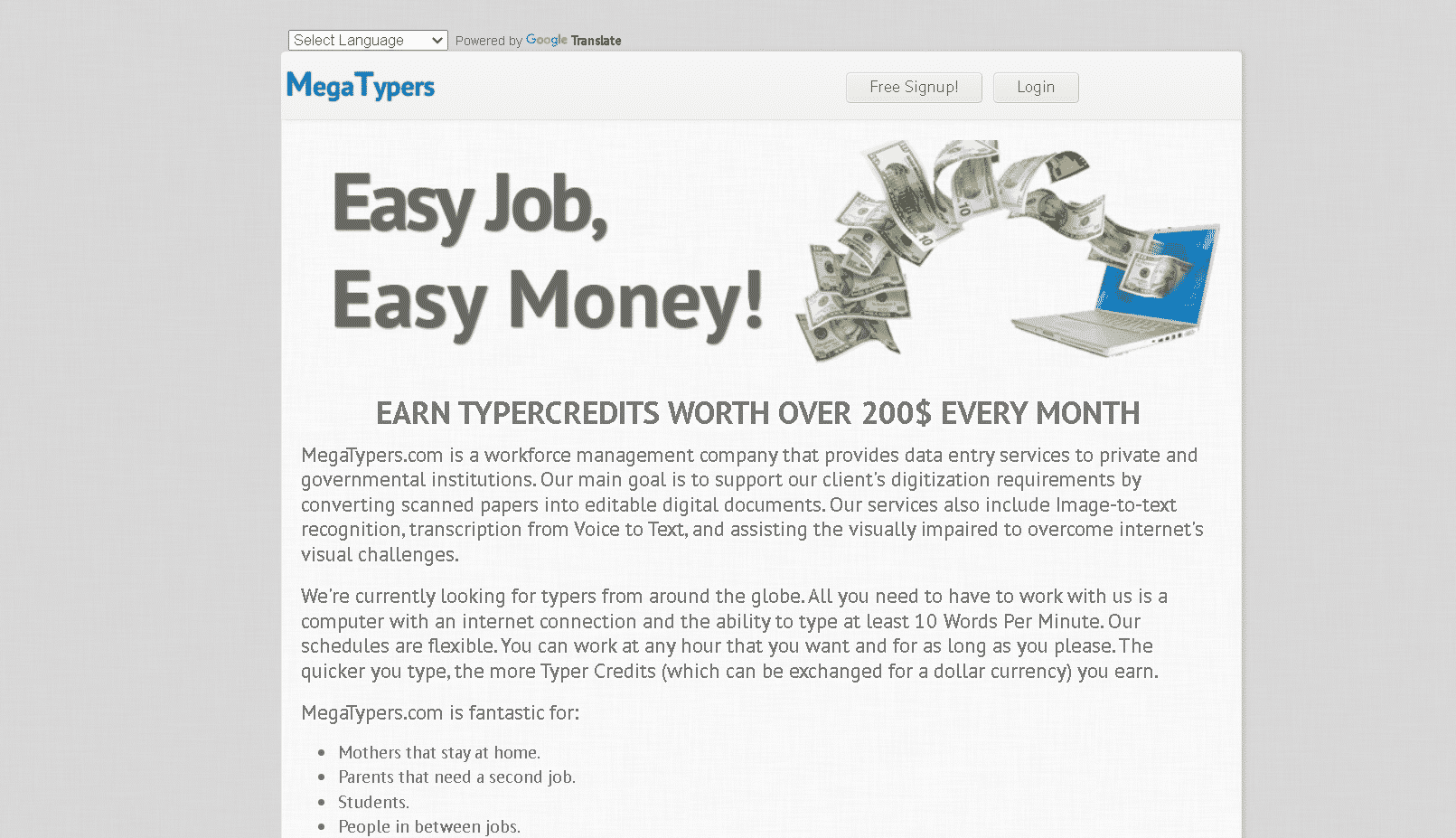 MegaTypers is not a freelancing website. Instead, it is a platform that helps you grab lucrative opportunities from various job providers, brands, and government organizations to thousands of individuals across India.
If you want to make money by working for a copy-paste job online, this platform is ideal for you. You will get complete data entry and copy-paste jobs on this site. The best part is that you will get timely payouts as soon as the month is completed. The payment is made through UPI or directly in bank accounts in the first week of the following month.
The platform is mainly opted by students looking to earn a living and meet their daily expenditures. It allows you to earn up to Rs.10,000 to 18,000 per month, depending upon your experience and the number of hours you invest each day to complete the copy-paste tasks.
Numerous copy-paste assignments are available for free on the freelance website Truelancer. Due to Truelancer's somewhat lower recruiting commission fee, many businesses that place large orders can be found here on the platform. Thus one can say that this is a good platform to find copy paste jobs online without investment.
The Truelancer app is also totally free; all you need to do is create an appealing profile and sign up with your account. Apply for jobs and begin earning, just like on any other website for independent contractors.
The type of membership you choose will determine how much money you may make on Truelancer each month. You can only make up to $75 for each assignment if you choose the free membership option. Additionally, you are limited to sending 20 proposals every month. If you plan to go above that limit, then you will have to subscribe to their membership plan.

This Amazon service called Amazon Mechanical Turk, sometimes known as MTurk, enables companies to hire "Crowdworkers" to complete their tasks. Now, CrowdWorkers are the ones who work at MTurk. When you sign up as a worker at the MTurk, you become one of the Crowworkers. According to Amazon, there are still many tasks that humans cannot perform on machines. MTurk enables companies to outsource these tasks to crowd workers.
You must create an account on MTurk and fill in your details, including your employment history, to work there. Your profile will then be submitted to MTurk; if it is accepted, you will receive an email notification and be able to sign up for MTurk.
While MTurk also offers copy-paste jobs, Crowdworkers have access to a wide variety of jobs. In contrast to other platforms, though, this one has a lower pay scale; MTurk pays between $1 and $6 per hour.
Also Read: Best Online Typing Jobs for Students Without Investment
Best Copy Paste Jobs Sites- Comparison Table
| | |
| --- | --- |
| Site Name | Details |
| Fiverr | Fiverr is one of the most popular platforms used to find your desired copy-paste freelancing job from any part of the world. |
| LinkedIn Jobs | LinkedIn Jobs is another reliable platform that allows millions of people to find copy-paste and many other freelancing jobs. |
| Guru | Guru is a renowned website to get jobs if you are not getting many responses from other websites. |
| PeoplePerHour | Heard of PeoplePerHour? It is one of the best places to get jobs if you're looking to get hired for, in multiple domains, including copy-paste jobs. |
| OnlineWorksIndia | OnlineWorksIndia is an incredible platform that facilitates finding jobs from your home. |
| Flexjobs | If you are looking to get responses while searching for a new job, we recommend opting for Flexjobs and registering your account in it. |
| Google Careers | One of the most trusted to find any type of job is Google Careers. It has a massive user base as millions of people are searching for jobs through this platform. |
| ClickIndia | One of the best-classified websites, ClickIndia, is the perfect solution to fit you into a suitable job apt for you. |
| MegaTypers | MegaTypers is a reliable platform that provides you with a lucrative opportunity to earn a decent amount every month by completing copy-paste jobs tasks. |
| Freelancer | Freelancer is quite similar to Fiverr and Upwork, which enables you to search jobs in multiple profiles, including copy-paste jobs. |
| Upwork | Upwork is a freelancing site facilitating your search of finding a copy-paste job and different freelancing jobs within minutes. You can also get a job on a contract basis. |
| Truelancer | Truelancer is a reliable freelancing platform that allows freelancers to earn extra money by taking up various jobs posted on the site. |
| Amazon's Mechanical Turk | Independent workers can use Mechanical Turk a service platform by Amazon to complete HITs, or little jobs, to earn extra income. One can find multiple types of copy-paste jobs on the site. |
FAQs
Q1. Can I really earn through Copy Paste Jobs?
Only if you are able to find a genuine site, like the ones listed in this blog, you can earn handsomely.
Q2. Is Copy Paste work genuine?
Many websites are reliable and trustworthy. However, some websites are looting customers by asking the applicants to pay the registration fees. They run away after making false promises.
Q3. How much can I Earn through Copy paste jobs?
You can earn Rs.7000 to Rs.14000 circa per month by copy-paste jobs depending upon the platform you opt for and the time you invest in these jobs to make money. You can also earn more if you are fully committed and become experienced in this industry.
Q4. Which is the best site for Online data entry jobs?
All the genuine copy-paste job sites we have mentioned in this article are ideal for making a decent amount of money by completing copy-paste or data entry jobs.
Q5. Being a beginner, how can I make money online apart from copy-paste jobs?
There are bountiful ways to make money online. You can visit this blog to find all the ways that will enable you to fetch a good amount of money swiftly.
Before signing up for any copy-paste website, always consider all the factors before selecting one. Also, no genuine copy-paste job site will ask you to pay the registration fee. So never trust such sites! This was all about the blog on the best copy-paste jobs sites.