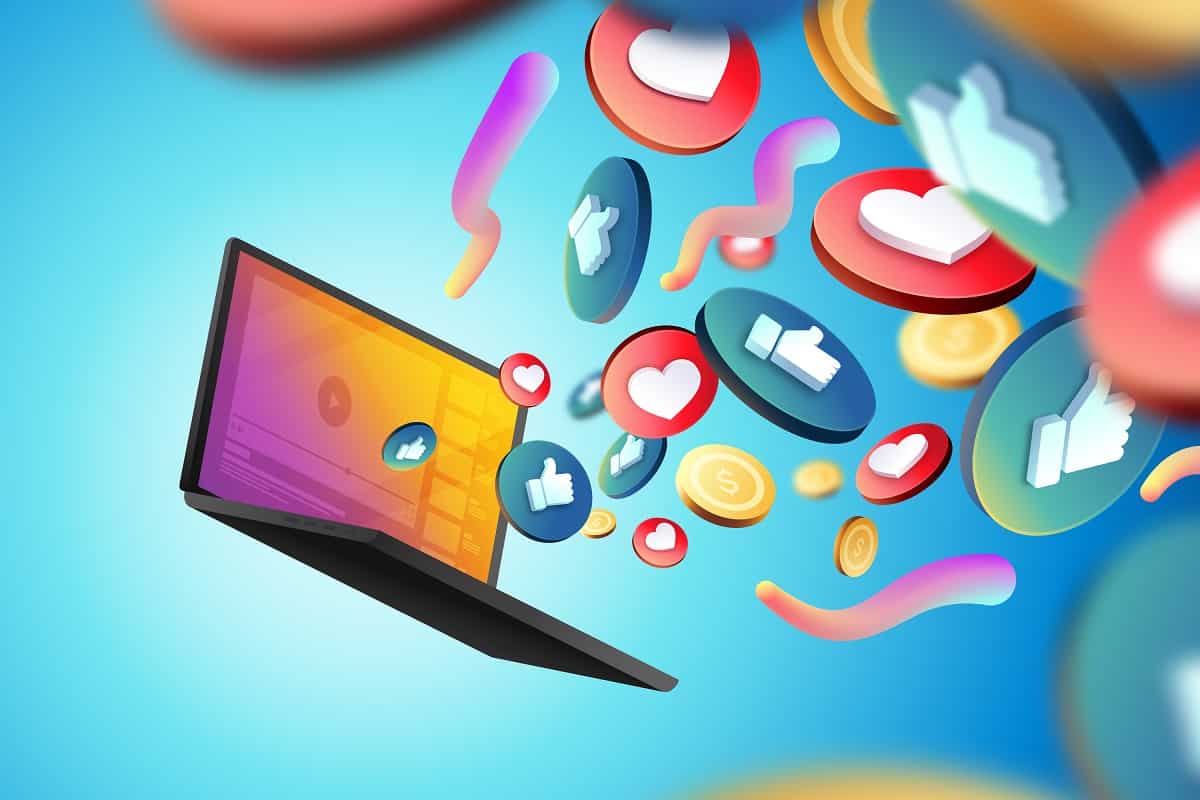 Advertising seems an expensive affair, isn't it? But, that is not true; it is not essential that advertising for your business has to be high-priced. In today's digital world, when you have more options than just a flyer, brochure, or an ad in the local newspaper, there are numerous low-cost ways to promote your business.
Business owners need to know that how they can promote business and allure attention has changed drastically in the past few years. The world is more focused on online advertising such as content marketing, video marketing, social media marketing, etc.
If you are starting a new business, you may not know how to advertise your business or if you've been an established business for years, you might be thinking about increasing brand awareness when the promotional techniques you've always used aren't working pretty well.
The method in which your customers shop for what you sell may have altered, their requirements might be different, or you might be missing new customers with your outreach efforts.
Whatever your business circumstances, you need excellent advertising and marketing methods to get fresh customers without spending much. This can be a blend of conventional and digital marketing tactics.
So, let us look at some of the best ways to promote your business and reach your target audience.
60+ Best ways to advertise your business
So, here is how are the ways to promote your business for free or without breaking the bank:
1) Reward Social Media Sharing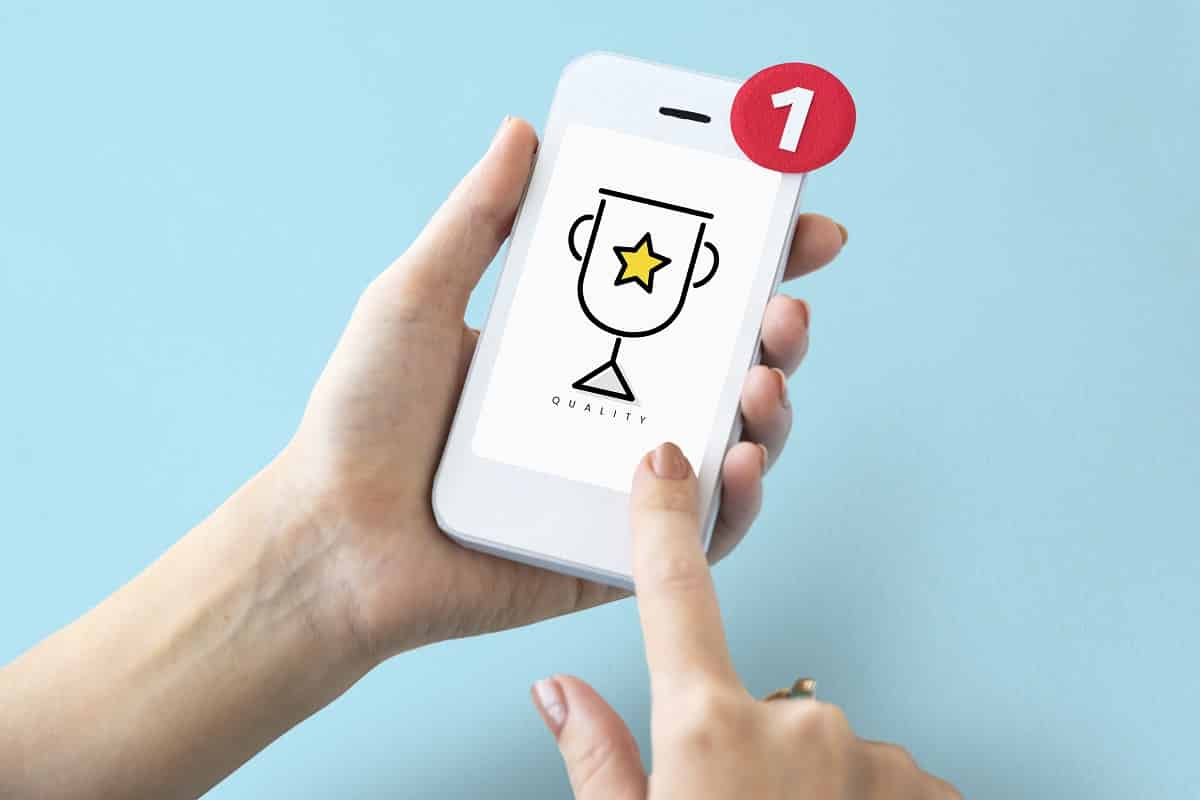 Social Media plays a significant role in marketing your business if used appropriately. You can find new customers here, but it is also essential to show appreciation for those who are loyal to your brand. Engaging and rewarding your customers is an excellent method to advertise your business for free.
More than 42 million active users in the UK and 1.3 million joined in 2020 alone; thus, it is a great opportunity to reach out to your target audience that should not be missed. It would help if you offer discounts to your followers who share your brand on social media; rewarding them would definitely boost your sales.
2) Pay Per Click (Search Ads)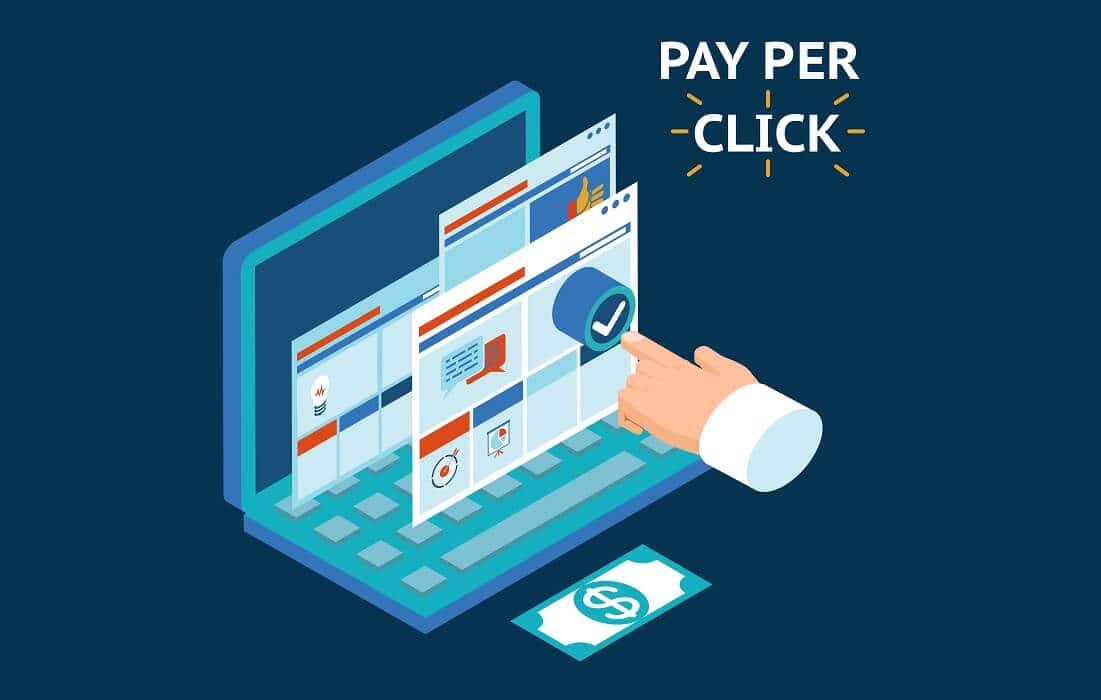 You might be amazed to know that Google is an advertising machine. It is not just a platform where you can get helpful information and tools, but it also offers various other things to ensure you see their ads. Google's 85% of the revenue comes from the Google Ads platform.
The major benefit from pay per click ads is that you only pay for what consumers click on. So, irrespective of the size of your business, you can enter into the power of this search engine at a very low cost. Businesses are making around $2 for every $1 they spend on Google ads.
Also Read: How to Earn Money with Google AdSense?
3) Create a brand and logo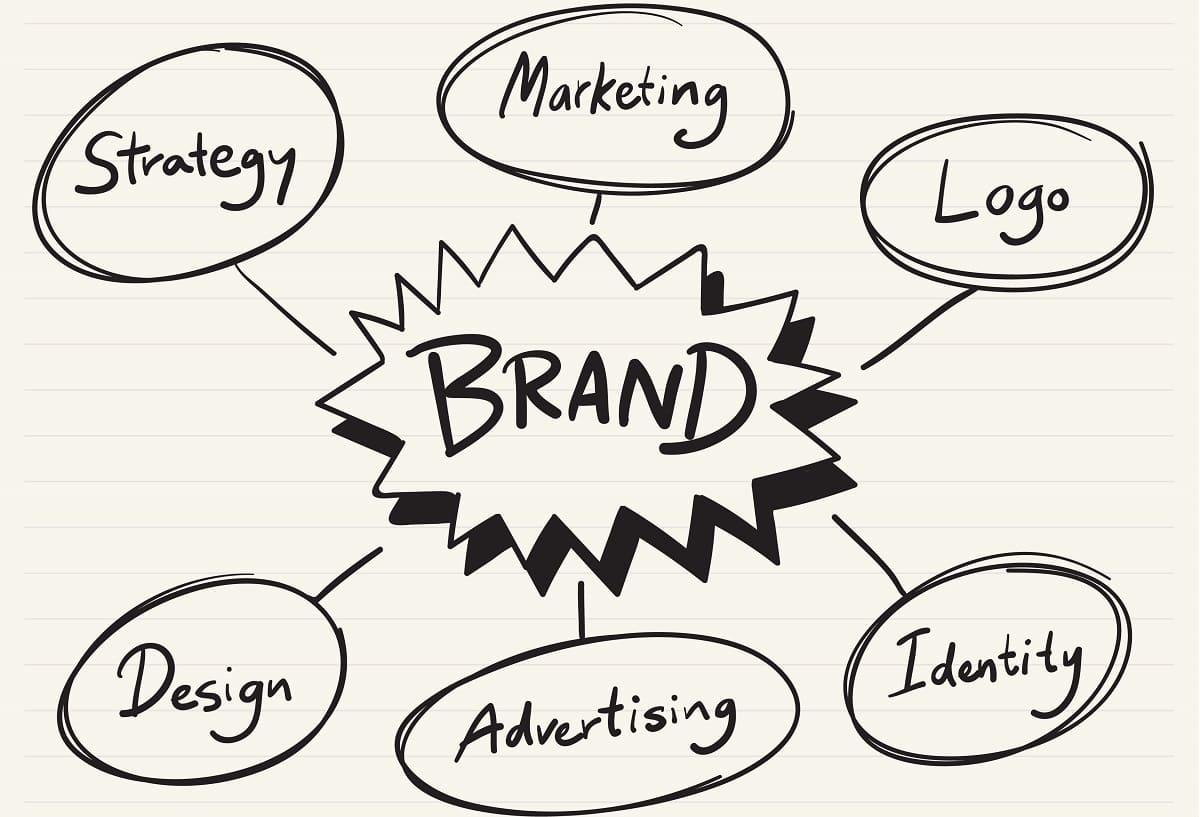 This step might seem simple to you, but brand awareness should be your ultimate goal. You should always create a brand and logo as it makes it easier for others to spread the word about your work.
For creating a brand, you need to think about the type of business you are in, its personality, and the values that define it. As then, only you would be able to think about your visual brand.
You can either hire a designing firm to create your logo or opt for any crowdsourced design services on the internet that offers numerous custom logo designs for your brand.
4) Put a call to action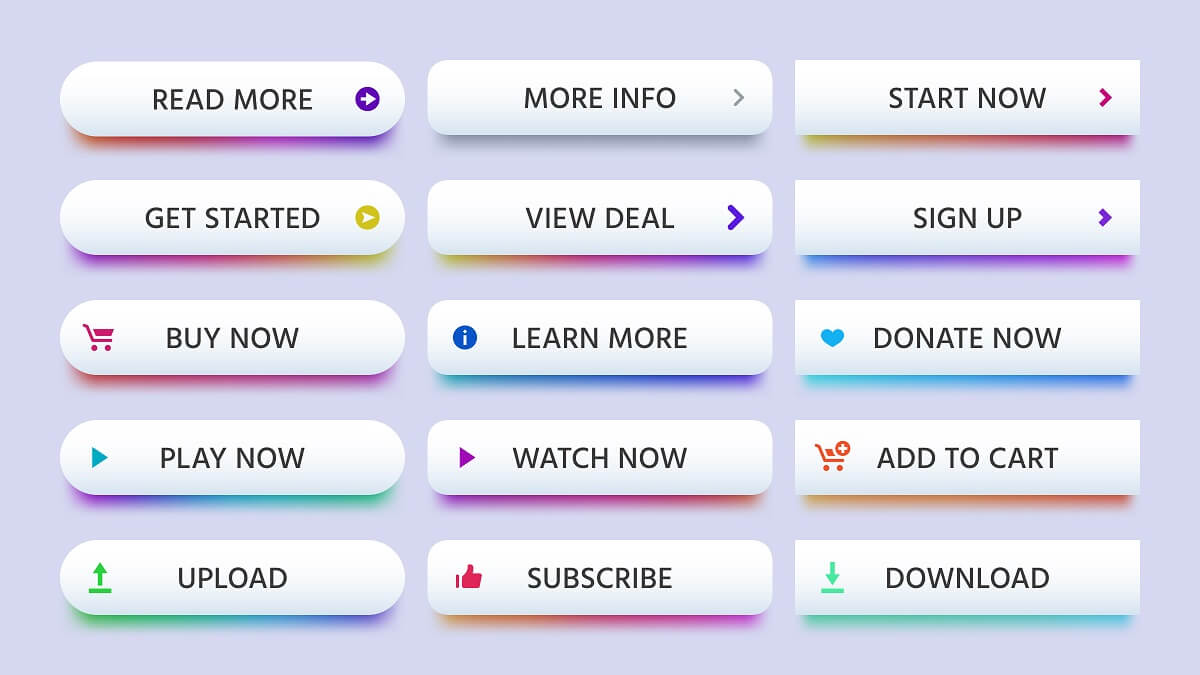 You need to insert a call to action in your team's email signature for a better response. These emails are a great promotion opportunity as an office average worker sends and receives around 122 emails a day. So, even if you have a business with ten people, you send approximately 600 a day.
This is an excellent way to grab the attention of your potential customers. There are numerous ways of introducing your products and services through email signatures. You can either put your phone number in it or your email address.
5) Create a team of brand ambassadors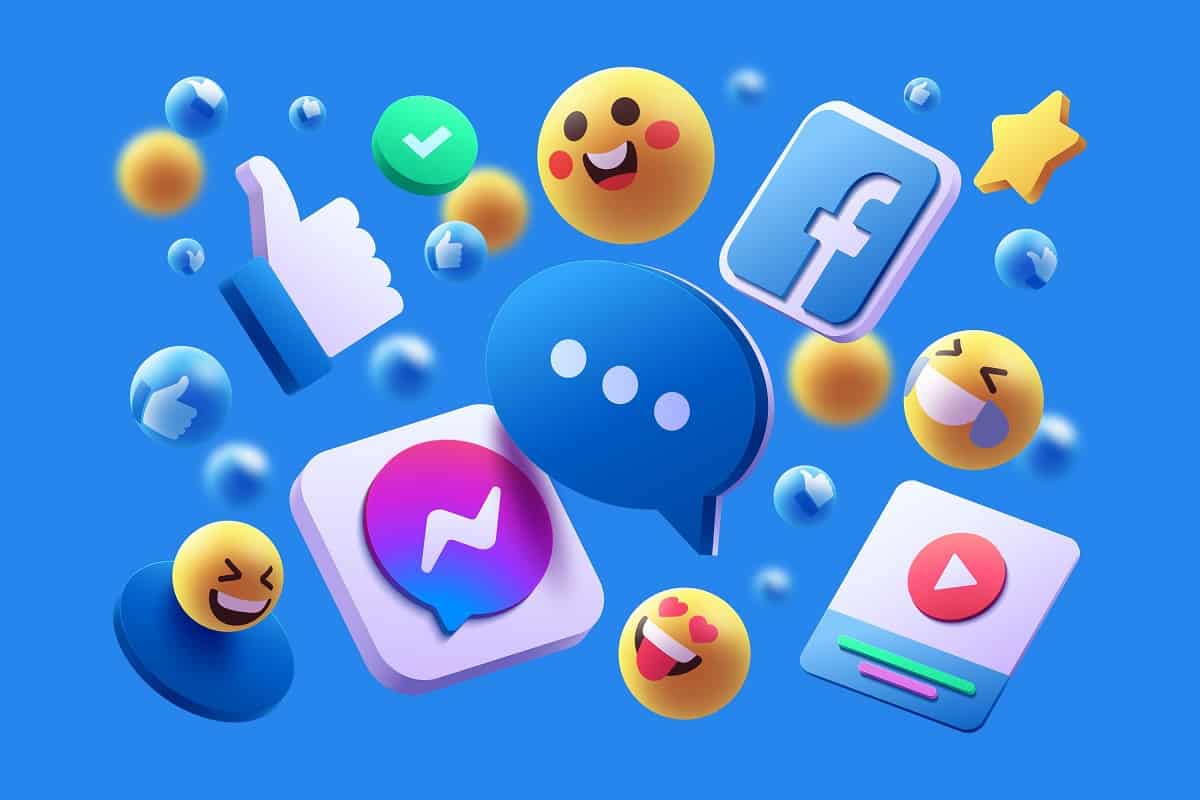 There are multiple methods to advertise your business with brand ambassadors, such as promoting it on social media channels, sending emails, etc. It would be best if you opted for social media influencers who might not be big-level celebrities but have become a big figure in the field related to your brand.
It would not only increase your brand awareness but also strengthen it. Gaining an endorsement from an influencer also raises the legitimacy of your brand globally. Also, choosing an influencer and starting the campaign ensures that your social media influencer campaign is legal.
6) Social Media Ads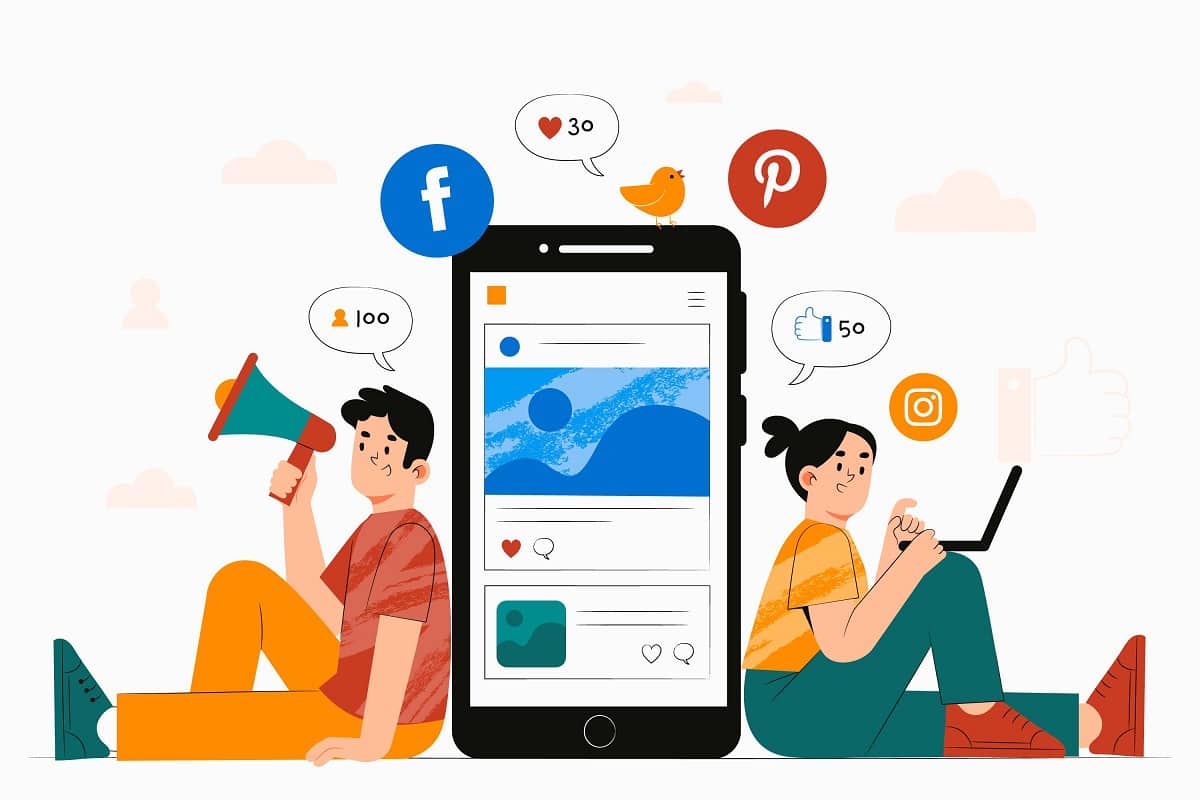 For all the social media channels, advertising is the financial engine that drives them. LinkedIn started paid advertising in 2005, Facebook in 2007, Twitter in 2010, and Instagram in 2013. Now, everyone using social media platforms is used to the idea of seeing ads on their social media feed.
A lot of people skip these ads, whereas some of them still see them, which increases the familiarity of your brand. Social Media is excellent for both brand promotion and awareness. When people look at your ad, it increases brand trust as people understand that the brand is legal and well-known.
Also Read: 14 Ways to Earn Money from Facebook
7) Create a website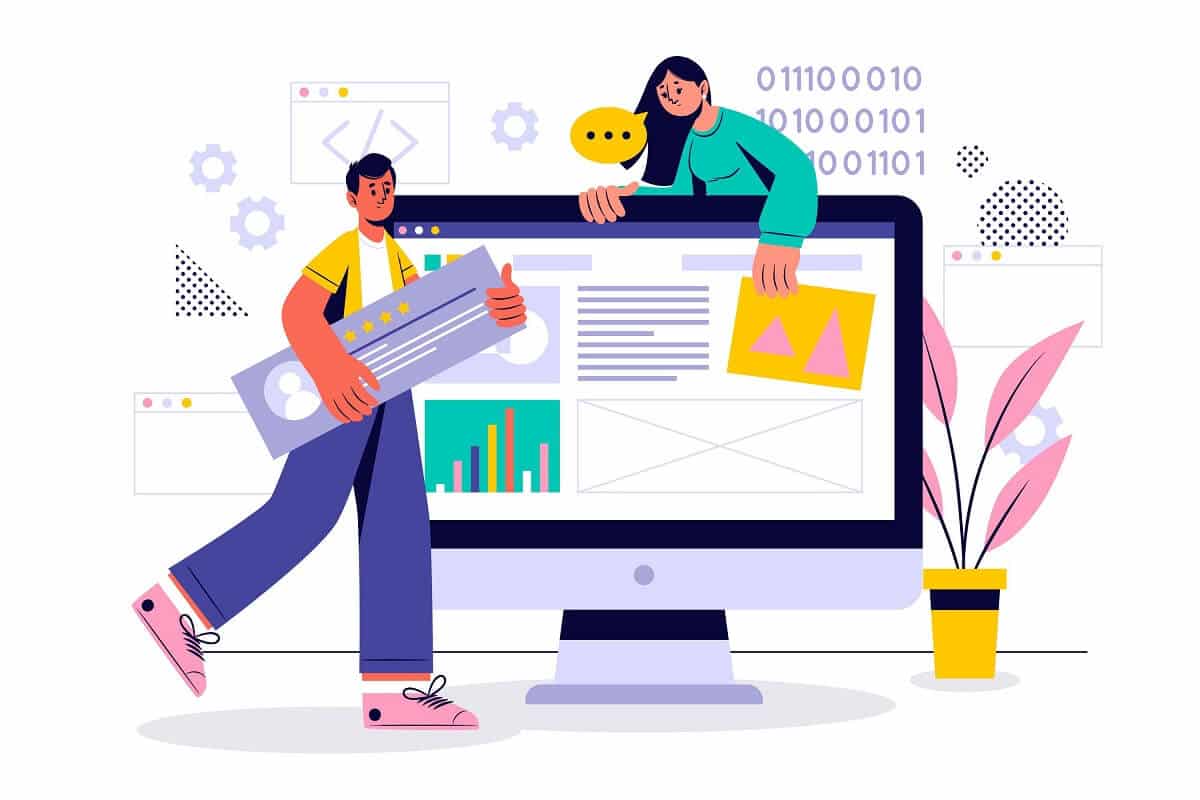 It is one of the low-cost ways to promote your business, as setting up a website is easy and economical. But, you need to ensure that your website is attractive, accessible, and mobile-friendly, as it can make your business look professional.
You can also take help from website design companies as they offer ready-made websites with lead generation features, free logos, and much more. You can also use WordPress to have more control over your website, and the best part is that it is entirely free.
Put everything on your websites, such as about the products & services you offer, team, history, mission, and any other important information related to your brand.
8) Look for positive word of mouth within your company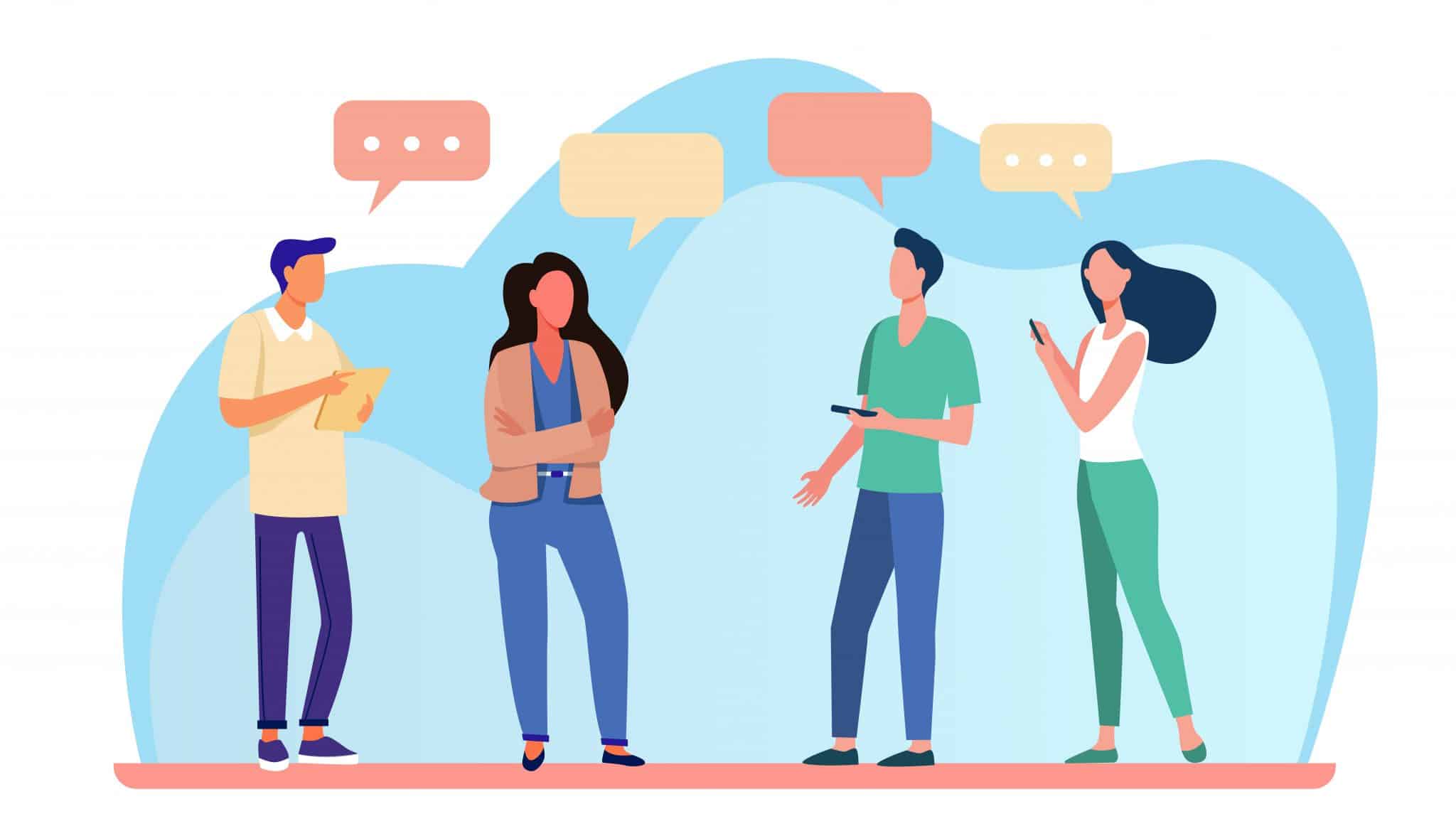 You should search for employees under your own roof who would share positive thoughts about the company on their social media accounts. This would help in getting the attention of potential customers and build trust among them.
Although incentivizing this behavior would be considered a witty business move, it is one fabulous free way to promote your business. In fact, there are various platforms that make it facile for you to encourage the employees to serve as brand advocates for the companies online.
9) Email Marketing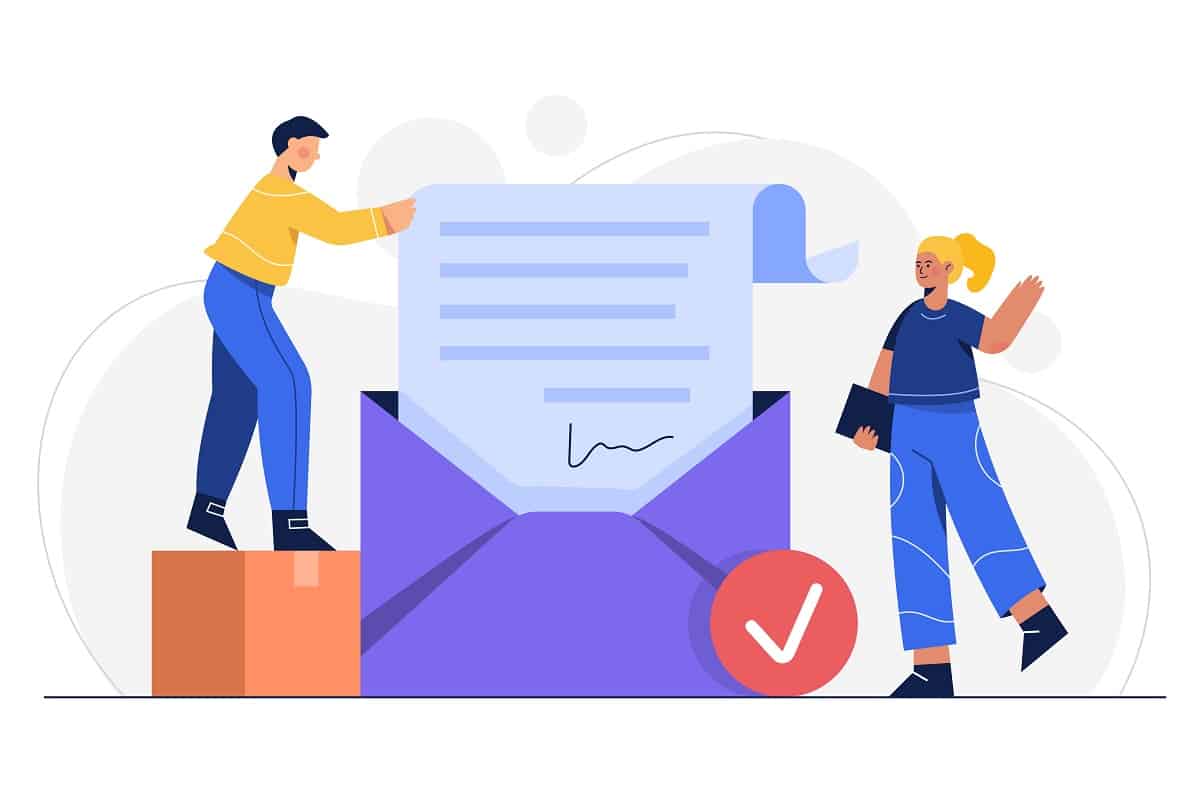 A couple of years back, when you used to receive an email, you opened it, but today the probability of opening all the emails in your inbox is minimal. In the past 10 years, the open rates for emails have dropped tremendously; the average open rate is 22% as per the reports from 2019.
But, it depends on your market and type of audience; if you think it's a viable option, then email marketing can also be an excellent free method to advertise your business. You can run email campaigns as that will aid in keeping your products and services on top of the mind of your customers.
10) Business stationery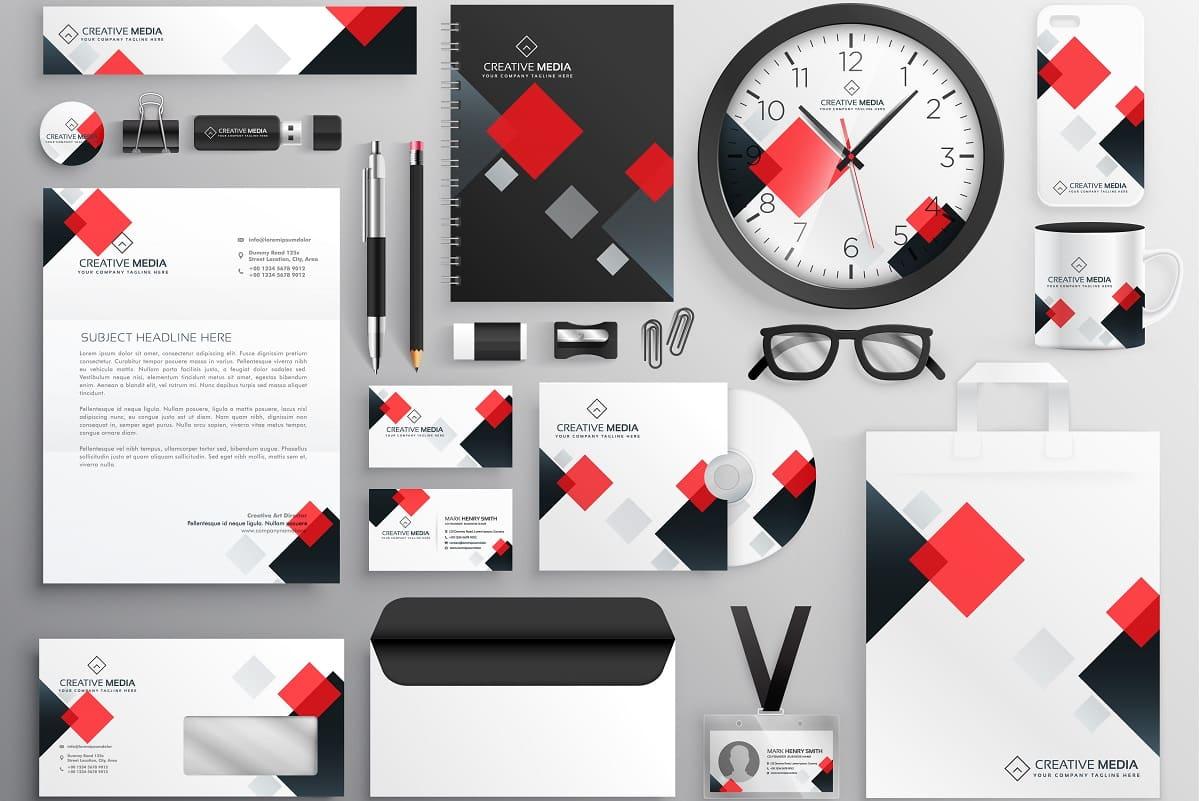 Once you have created your brand name and got the logo done that, you should create business cards, letterheads, envelopes, etc. In fact, if you want, you can also purchase a franking machine with the help of which you could print your company's brand on all the outgoing posts.
Do not forget to list your website on your business card and on all the emails you send. You can even establish mental imagery with your organization, which can be a great way to get the word out.
Also Read: 22 Top Money Earning Websites
11) Set up a Google My Business account
Your Google Business Profile is what enables your business to show up in Google Map results, in the local section of Google search results and when someone types in your business name and location. Google is not just a search engine but is also said to be a small business directory.
There are various benefits of setting up a Google My Business account: it is excellent for SEO, which means your business will become easier for people to find plus it would be even more beneficial when people start putting reviews as it would help Google display your business in their 3-pack, in this you would have to pay no advertising cost.
12) Interactive Content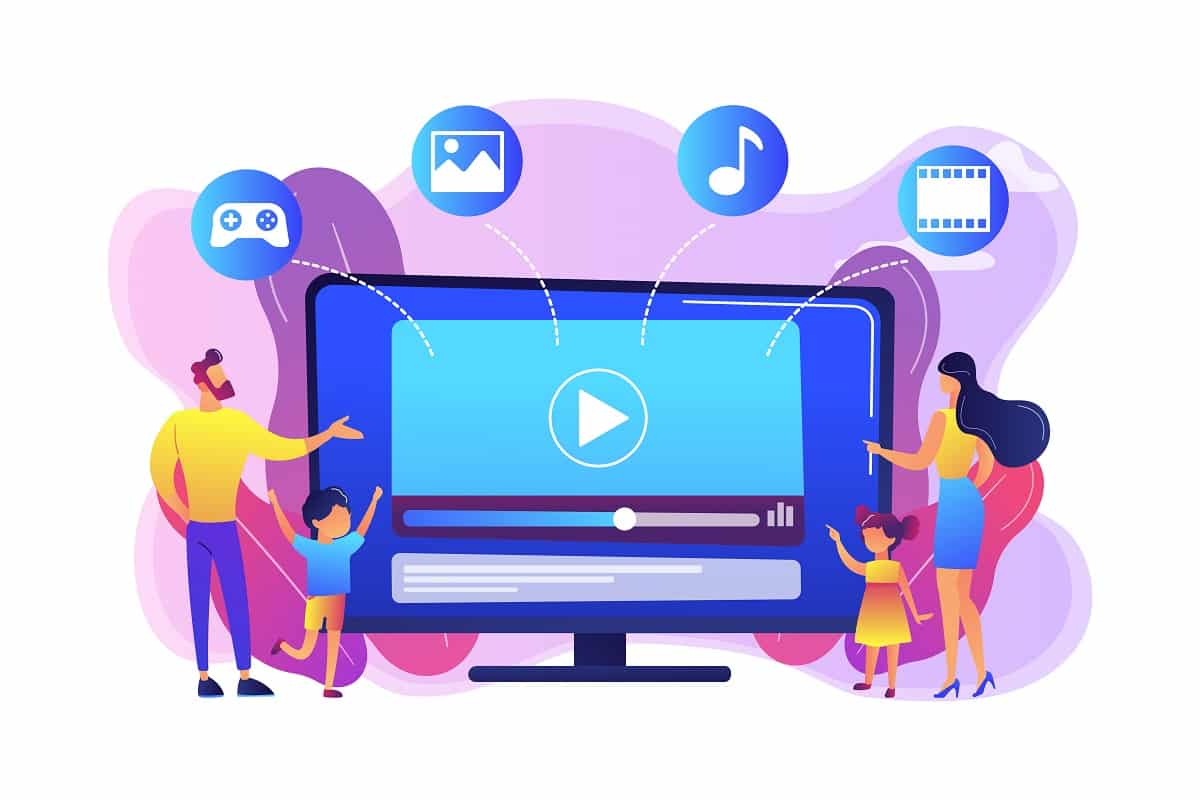 Very few people can withstand tempt of a clever internet quiz. If you post interactive content on your website, social media platform, or blog, that will help you grab the attention of numerous customers. You need to ensure that the content that you post is unique along with being fun and interactive.
One of the best ways of doing this is by posting quizzes and surveys and encouraging the users to share the results on social media platforms as that would aid in your brand awareness and promotion. Very few people follow this strategy, so you can be the one to take advantage and start posting interactive content for getting the attention of more and more customers.
13) Press Releases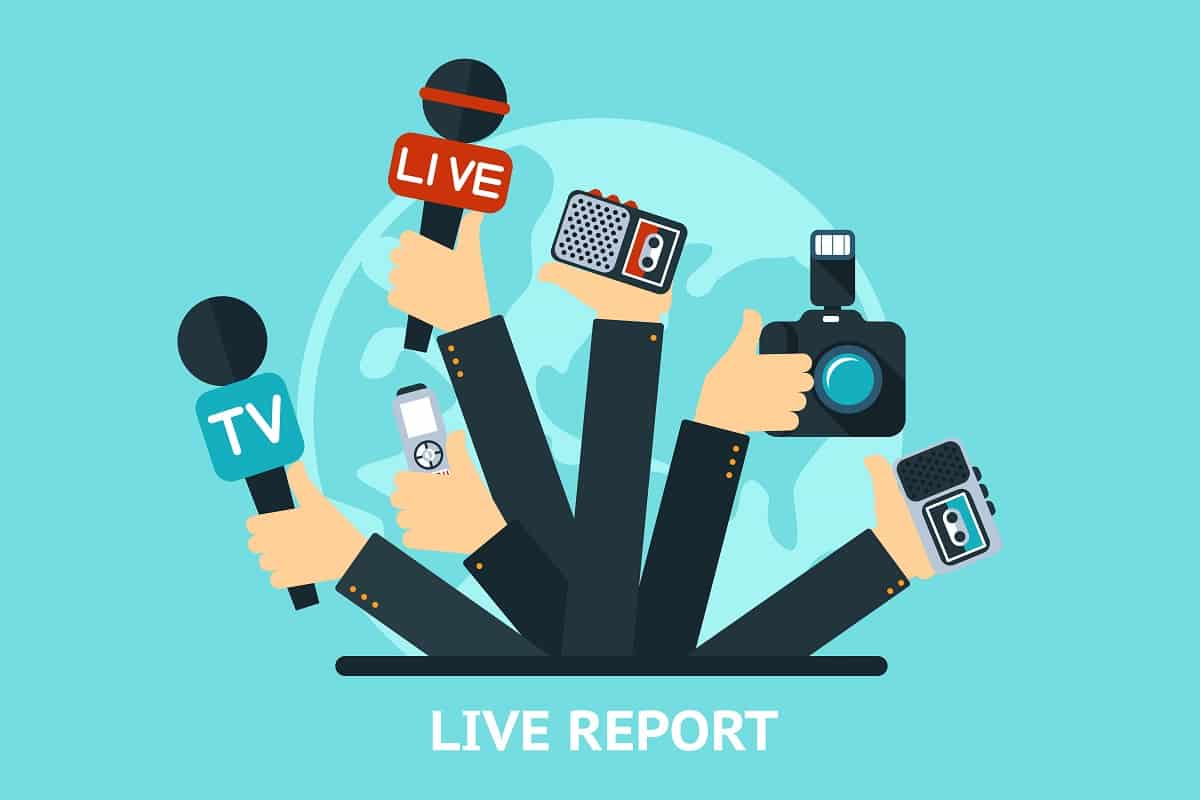 Whenever your company does anything newsworthy, you should always send out a press release to your local and regional news outlets. For example, if you get a new contract, launch a new product, achieve record results or appoint new people, you can send this information and get it released.
Not only this, but you can also be in the news by giving strong advice or having a point of view about any particular subject and be mindful while you publicly state them. Such media coverage will increase your profit and is perfect for conveying essential factual messages about your business.
14) Optimize SEO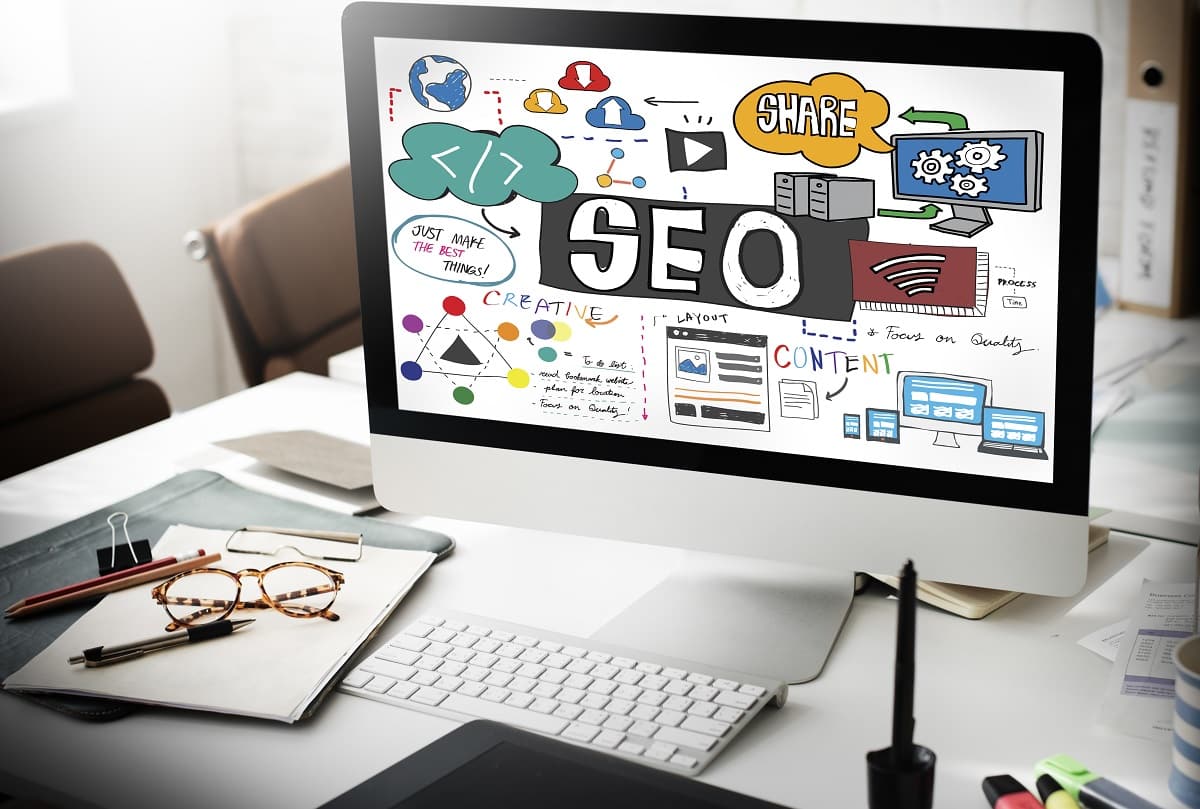 Your website would be of very less or no use at all if customers are unable to find it on their search engine. Therefore, SEO is one of the vital practices for marketing your business online. For generating online traffic, you need to rank high on Google as rarely do people go to the second page of results.
In today's time, it is substantial for you to have a well-optimized website, which is possible because of SEO. If you want your web pages to show up for relevant keywords in search engines, they should be optimized in three areas: technical, on-page, and off-page.
While doing SEO, always remember that you need to write for the user, not for the search engine, as if the content is not readable, then it would be tough for you to transform users into customers.
Also Read: GetKeywords Review
15) Audit your online NAP's
This is not the nap you might be thinking of; in SEO, NAP stands for name, address, and phone number. This is an important factor for getting a high ranking in organic search results.
You should remember that if you have listed your company on Google My Business, you need to ensure that the details are similar for all your online listings. If any of your details don't match, you would not be rewarded by search engines, and it could hamper your search ranking.
Google takes your details into account when deciding what results to display for geo-targeted searches.
16) Share behind-the-scene videos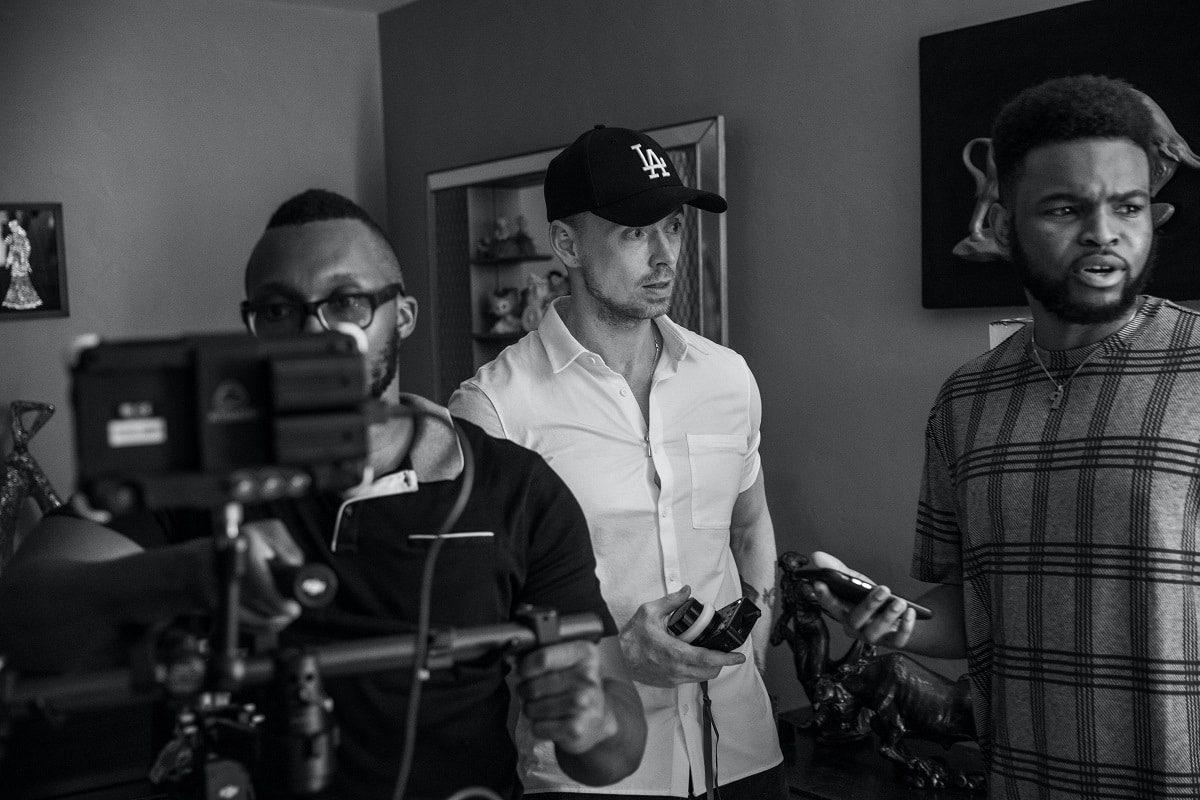 Give your customers a sneak peek by sharing a behind-the-scenes video. This can be anything such as showing manufacturing, packing, interview with a member of your staff, participation in any trade show or event. This is how you advertise your business in the digital era.
It is helpful because it creates interest in your brand, and people would love to know more about it. Hence, it is one of the best ways to advertise your business for free. In addition, giving customers insight into what goes into making your product is a transparent technique to communicate with your customers and build trust.
17) Influencer Marketing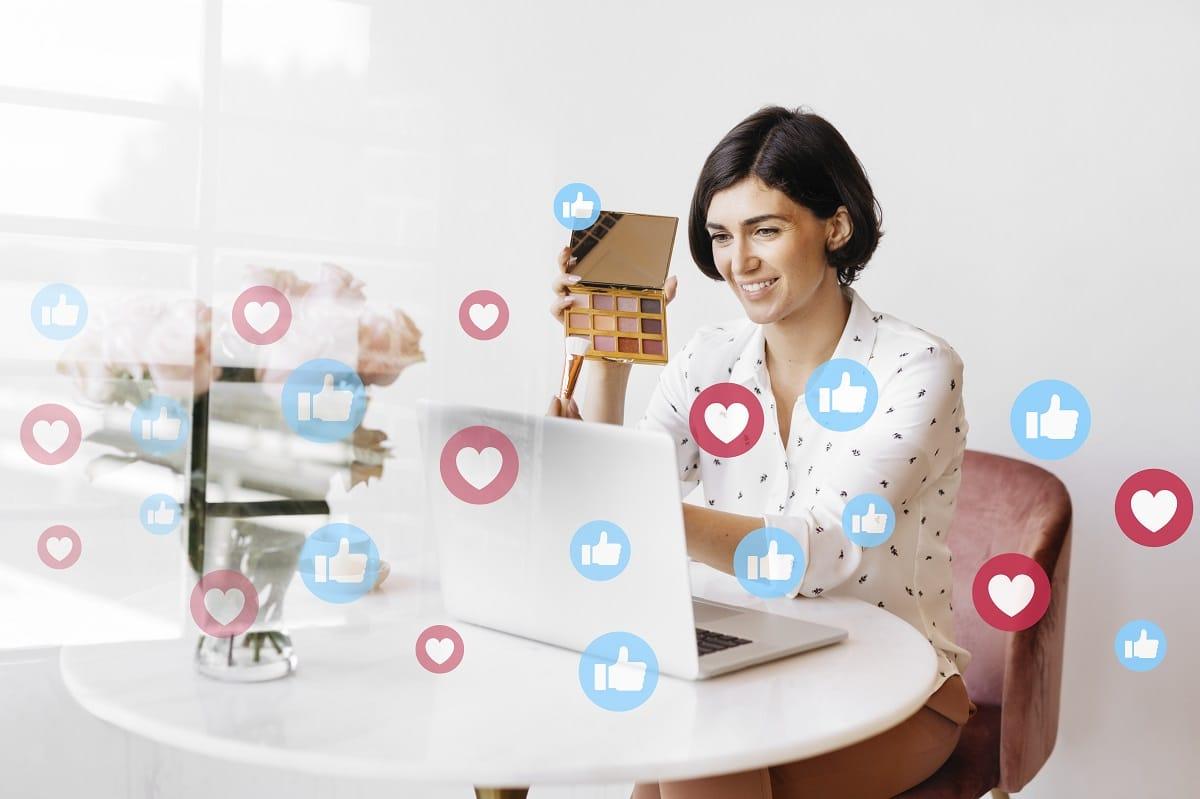 This is a less-known and somewhat untested structure of advertising that has elevated from the raised popularity of micro-celebrities and influencers. Well-known on both the platforms, YouTube and Instagram, influencers today have a massive follower base, and people actually follow their trends and believe their verdict.
With the help of influencer marketing, you can increase the brand reach, plus you can also give sales incentives. This means that for every sale you get through the influencer, they get a commission for that. This is a great advertising tool, and numerous business people use it as the outcome is pretty positive.
18) Go Mobile and create an app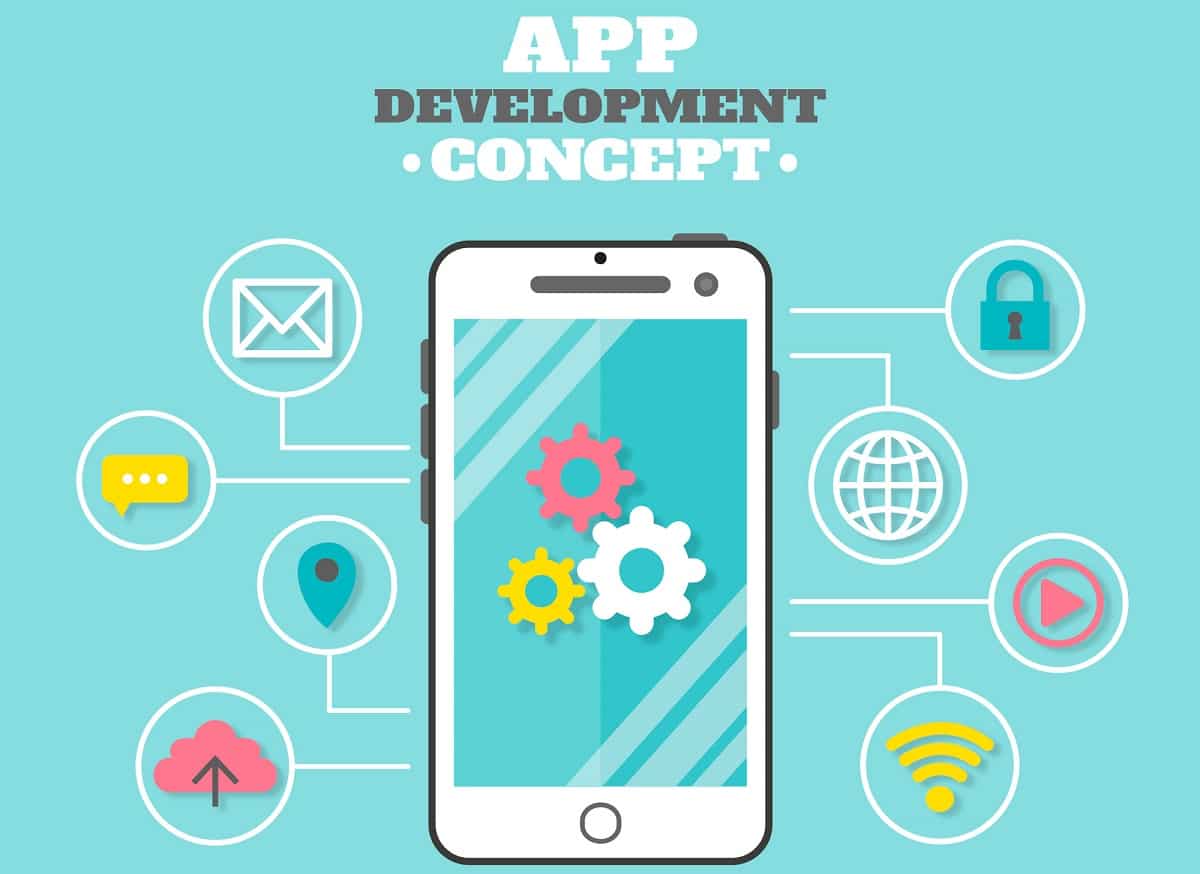 If you wish to do an effective promotion and want an excellent response, you would need something more than a mobile-friendly app. Organizations that have a mobile app are way ahead in marketing compared to those without the app.
Mobile apps are important because they raise the visibility to the customers all the time, plus they also enhance customer engagement. Together, these factors will turn your leads into conversion and make existing customers loyal lovers of your product or services.
You can take the help of app designing companies as they would offer you a user-friendly app with additional features.
Also Read: Top 25 Money Earning Apps In India
19) Set up a joint venture
Promotion means getting your business or offer in front of the right people. One of the simplest methods of doing this is to first search for the existing audiences that are filled with the right people, and after that, all you need to do is put your offer in front of them.
You can do this in numerous ways, such as advertising in the local newspaper, placing your ad on social media platforms, joint ventures, etc. Joint ventures are a terrific method of getting more customers fast. It increases the monthly growth by providing you with additional customers.
20) Play game-show host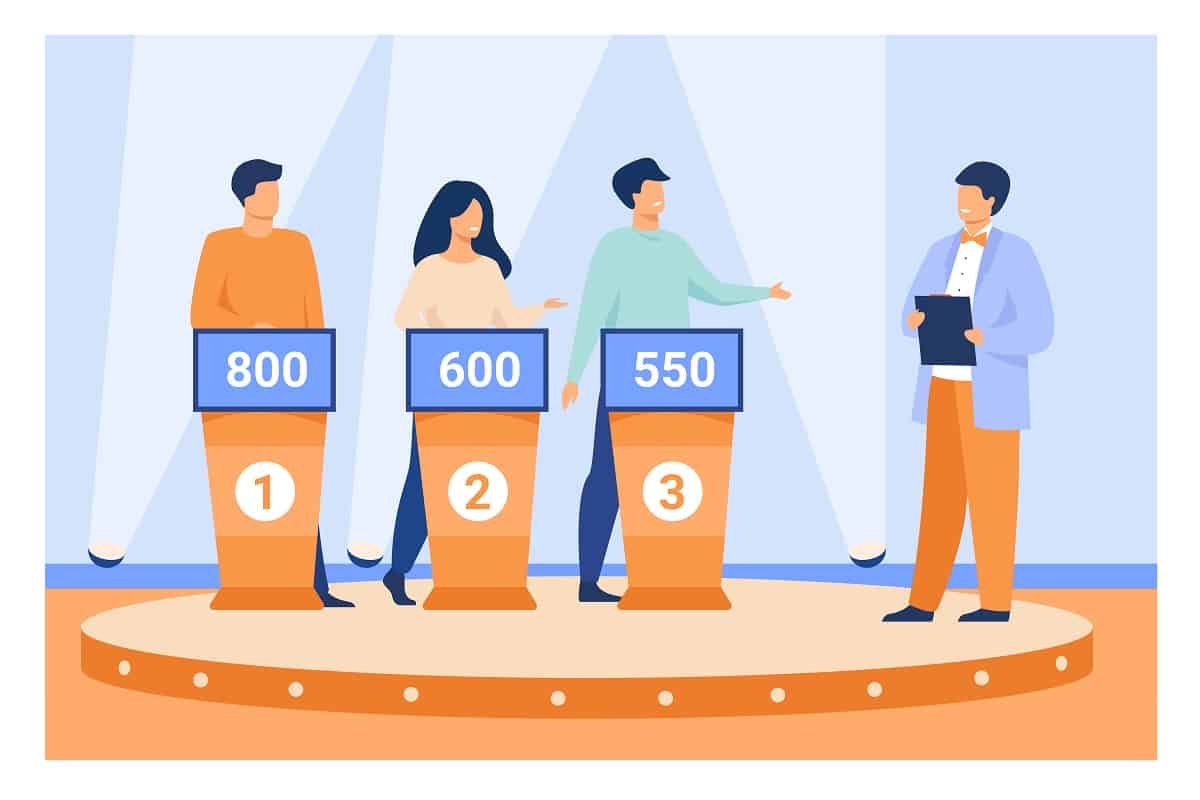 Almost everyone loves to get things for free. So you can host a game show and keep a giveaway of your product or service to the winner. This will help get the attention of even those customers who might not even consider spending money to buy your product.
New and existing customers should be allowed to participate in the game. You can also request the existing customers to participate in the contest and share positive stories or testimonials about your services under a specific hashtag. This is one of the best ways to advertise your business as it is free plus will also increase brand awareness.
21) Podcast Ads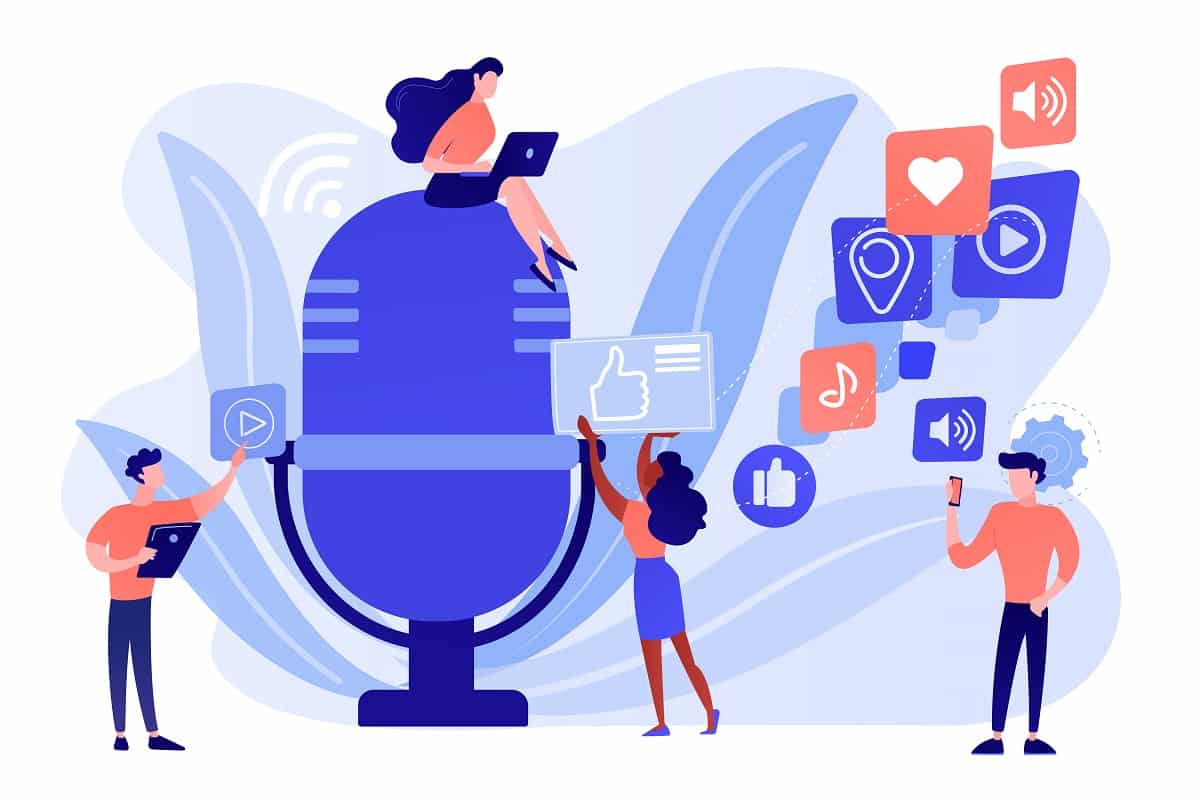 The popularity of podcast ads has increased tremendously in the past 10 years, which has created numerous opportunities for advertisers to thump into an interested audience. Podcast advertisers are named as sponsors because they enable podcasters to stay in business.
The significant advantage of advertising on podcasts is that the target audience has high trust in the person reading it. Their audience knows pretty well that the podcaster would not promote a product that does not suit them.
22) Socialize
When you talk about marketing these days, the first thing that comes to mind is social media platforms such as Facebook, LinkedIn, Twitter, etc. Whenever you upload any content or ad, ensure that you put an interesting description, appropriate keywords, and don't forget to add the link to your website.
Join all the relevant groups and participate in the discussions but do not promote your product too much on such platforms as that can damage your reputation. Instead, create a page on the platforms where you think your target audience is and post everything about offers, any updates, pictures, or blogs.
Also Read: 25 Best Free Stock Photo Sites
23) Offer a free or discounted product/service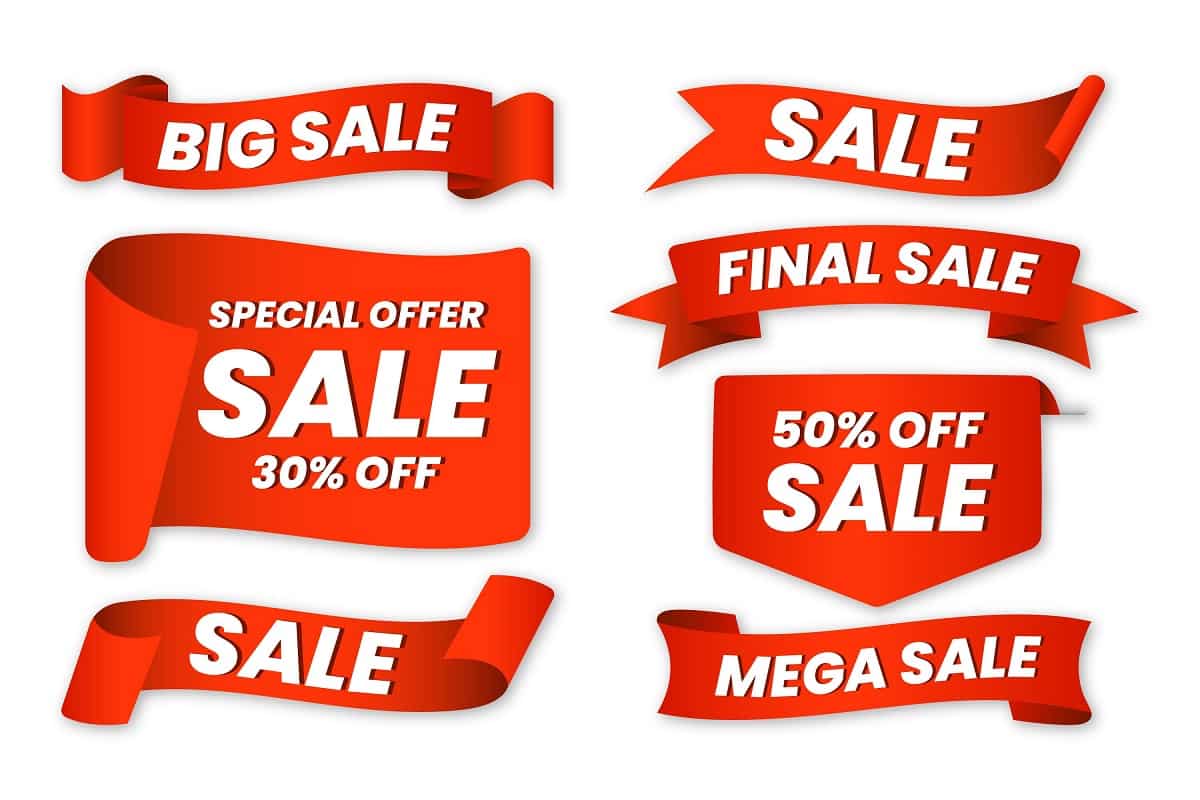 Giving something for free or at a discounted rate is one of the best ways to promote your business. This will not only make your existing customers keener about your product but also draw in new customers. Depending on the business structure, it is recommended to take a little loss on this to grab market share.
As per the data, numerous eCommerce stores have gained a lot of success by providing introductory discounts. For example, if you refer a friend, they will get $10 off on their first purchase, and you will get $10 when they make a purchase.
24) Put a face to your company's name
This is an essential factor as if you put a face along with your company's name with live video, it creates a better connection and relationship with your customers. CEO' of big companies such as Facebook (Mark Zuckerberg), Tesla (Elon Musk), and Apple (Steve Jobs), all are completely linked with their brands.
This makes the customers feel like they know them personally, which builds trust amongst the customers. In addition, you can either share small videos on social media platforms or go line on these channels regularly, making any customer even more prone to become a loyalist.
25) Referrals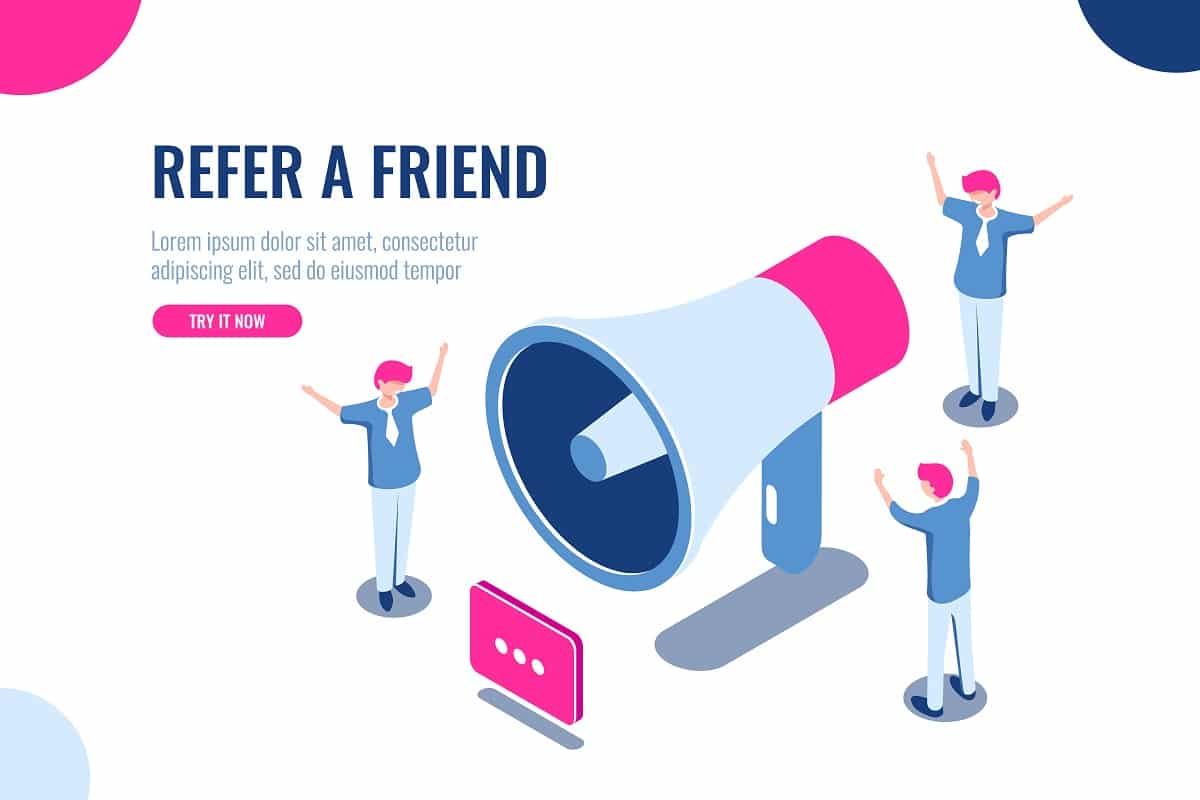 This is a quick method to grow your business leads; all you need to do is ask those who you know for help. You can approach your friends, non-profit organizations, former employees, acquaintances, schools and colleges, etc. Tell them about your product or service and request them to use it or give references to people who might need the product you are selling.
This might seem an easy and simple process but is not that straightforward. You would have to make a lot of efforts to get referrals and pay commission to people on every purchase from their referral.
26) Ask for reviews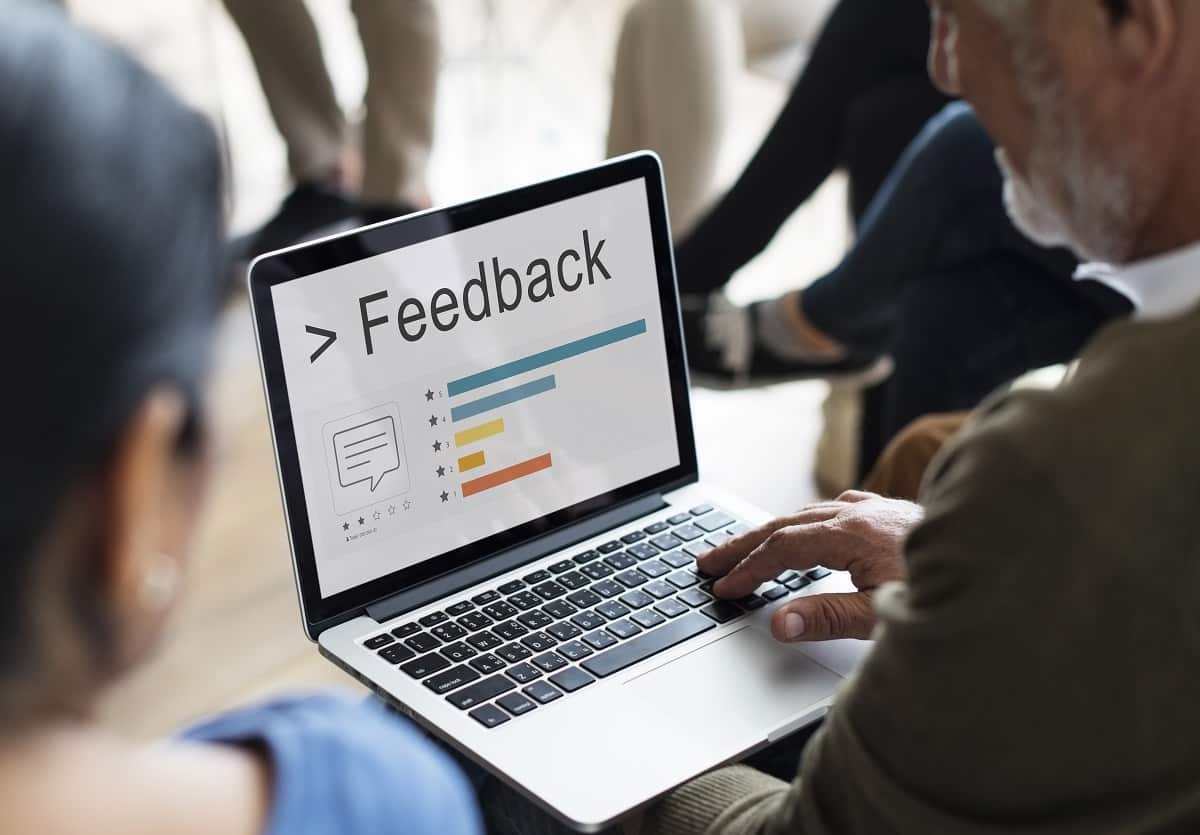 Almost all the local & national sites and directories enable customer reviews. Your role would be to spur your customers to post reviews about your product or services. The reviews can be both positive and negative, but they help make your business more credible to potential customers, and you can improve your services based on the negative ones.
You can ask for the review in various ways, such as on your website in the comment section, putting a review link in email marketing, or putting a pop-up on your website to push customers for leaving feedback. You would be amazed to know that more than 50% of people visit a website after reading positive reviews, and around 80% trust reviews as much as they trust a personal recommendation.
Also Read: 25 Best Craigslist Alternatives For Selling Your Stuff
27) Give a presentation on the webinar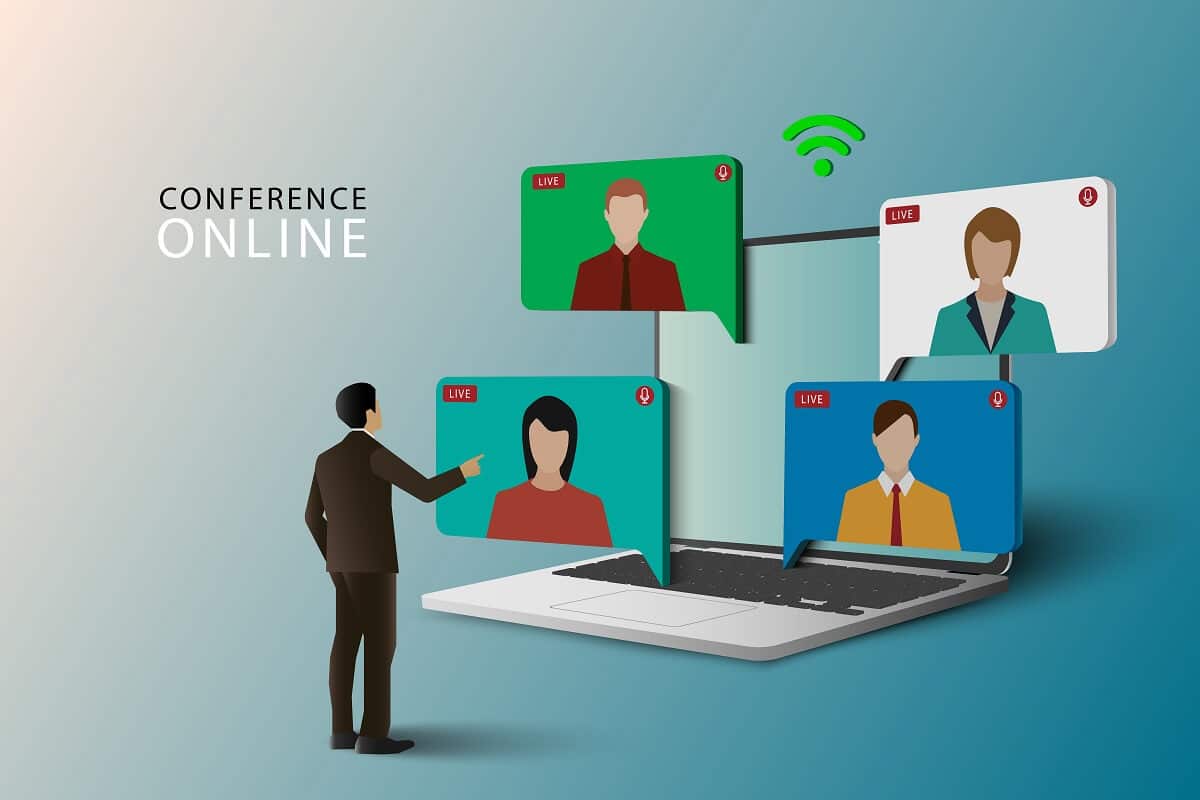 This is a great strategy that is effective on both online and offline platforms. By providing a workshop, you can easily allure your target audience, and this way, you would be able to collate their contact information for any future webinar or follow-up.
For setting the meeting or workshop, the first thing that you should check is the location where your target audience hangs out. It is advised to host such webinars at your local Chamber of Commerce or other business networking groups.
28) Share on Snapchat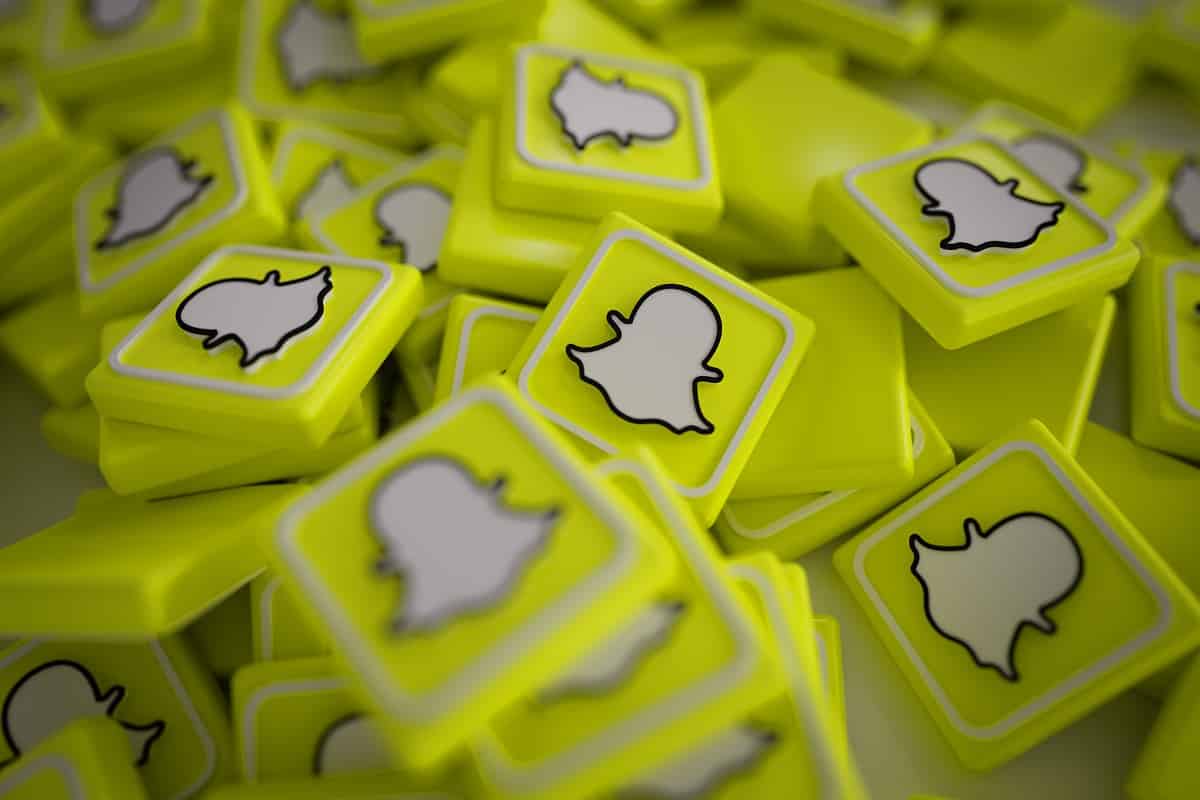 This platform has gained a lot of popularity in just a couple of years and is now no longer for high school kids. Snapchat has become a powerful marketing tool. Some of the biggest brands in the market are using it to promote upcoming events, share behind-the-scenes videos, and provide their follower's access to special discounts and offers.
You can also use this platform for advertising your product if you think your target audience is active on Snapchat. You can get excellent results as people think they are exclusively getting such deals, so they feel more loyal to the brand.
29) Location-based offers
If you wish to be found online that it is essential for you to create a Google My Business page as mentioned above. It would help increase your visibility, and the best part is that the pages are free, enabling the local searchers to easily find a business near them.
As per the data, 75% of people who find local and helpful information in search results are also prone to visit the physical stores. You can also add a small coupon on the website as it will be more than enough to give you a call or visit the store.
30) Set up a blog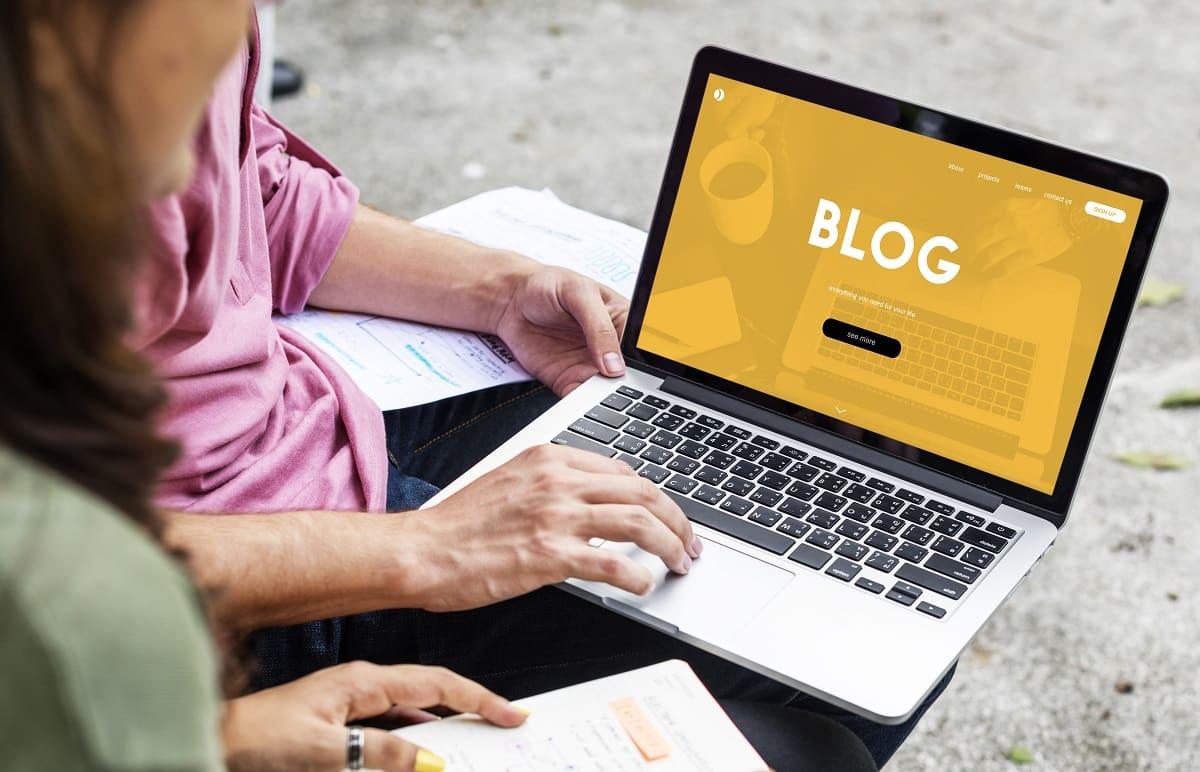 You might not know that setting up a blog costs a very minimal fee, or it can also be done for free as well. It is one of the low-cost ways to promote your business. Still, you need to ensure that you maintain it properly, regularly engage with your customers, provide them with updates, and post interesting and informative content.
You can also interview the experts in your field and post it in your blog, as that would help build credibility among your customers.
Also Read: How to Create a Blog with Minimum Investment
31) Comment on Blogs in your niche
It is a good practice to leave a comment on blogs related to your field as it can aid in ranking your content on search engines quickly. However, you must be wondering how it is possible. The reason why it would increase in ranking is that if you add a link to your site from a comment on another website.
It gets Google and other search engines to pick your link, and if the website on which you are leaving a comment is popular, search engines will index your content with a higher ranking because of the connection to the website through the link you left in your comment.
32) Use Pinterest for getting attention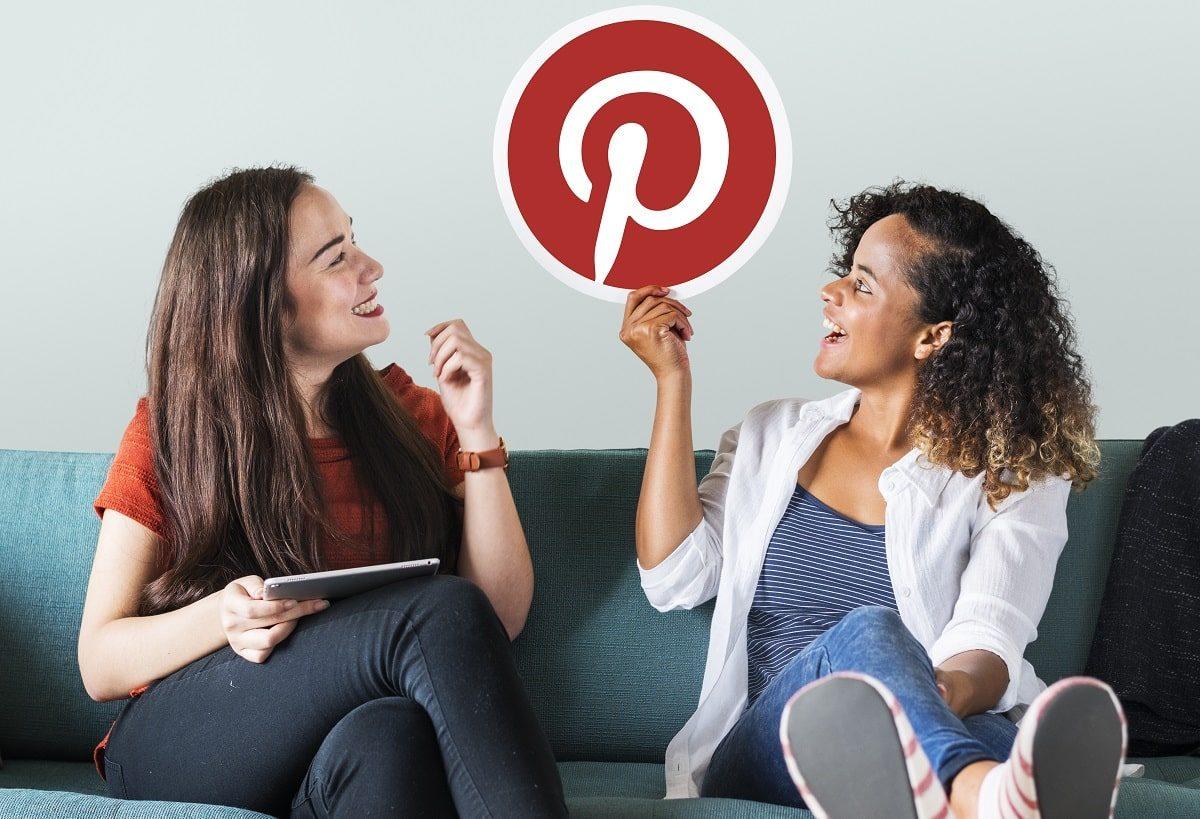 In today's time, people are switching from old traditional print media and are more inclined towards digital counterparts. The answer for the digital print and excellent designs is Pinterest, as it is just like a magazine that your organization should try to have a page in.
Another benefit of being a part of this platform is that their team would help you know the latest trends that customers are following. Therefore, you can change your product to best fit in with the latest designs and demands. This platform would help you get more traffic to the website, meet new customers, plus you can advertise your business for free.
33) Organic Web Traffic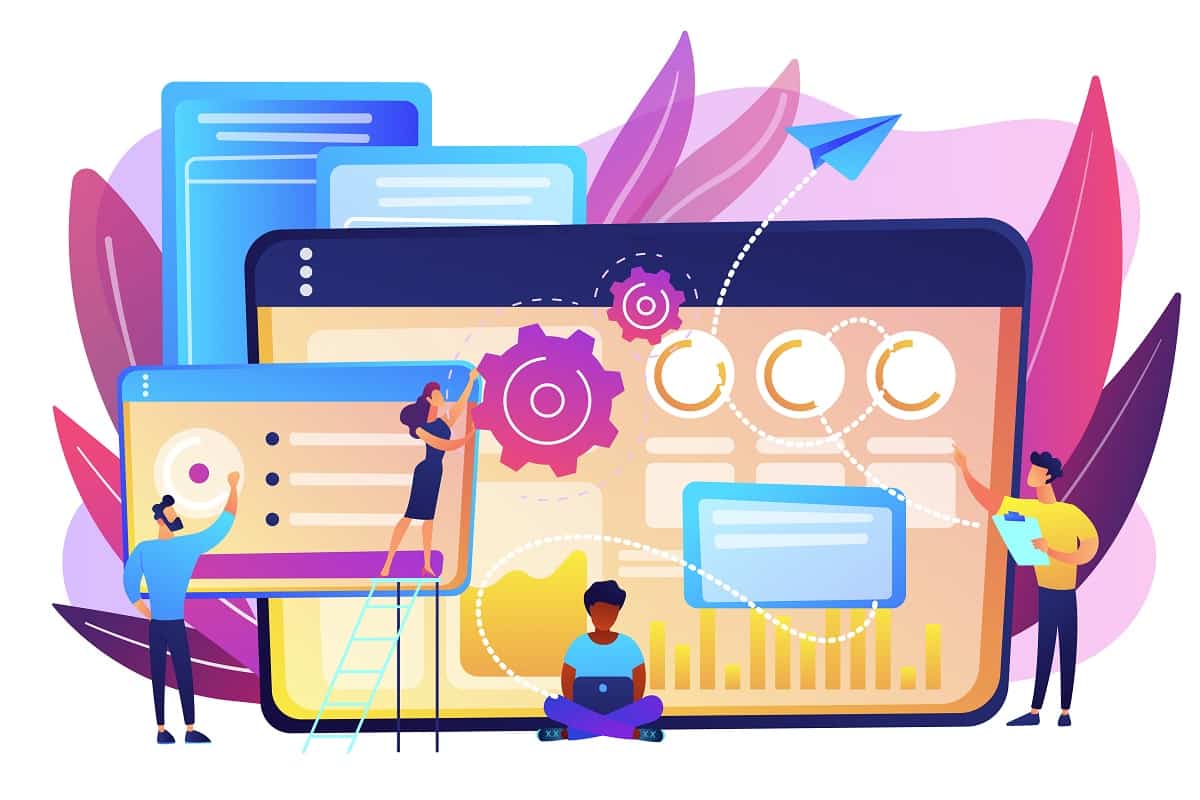 Who does not want their website to be ranked at the top of Google? It is every companies dream, and a lot of hard work is required to get to the top position. However, if you make efforts and focus, you would be able to increase your visibility by organic reach. As more and more people click on your website, it would be better to rank on search engines.
You can get organic traffic only if you offer valuable products and services, plus you should be active with your customers. For example, if you provide answers to the questions of the potential customers on your website, you will start getting attention.
34) Business directories
There are various directories where you can get a free advertisement; therefore, you should benefit from this offline marketing technique. For example, Yellow Pages directories are updated and given to millions of households each year for a couple of years.
They have recently started with online equivalents and give the company discounts for purchasing advertising in both formats. As per your target audience and niche, you can opt for free or paid local directories.
Also Read: 100 Weirdest Websites That'll Make You Confused
35) Do it better than your competitors
Every businessman begins a business to do something better than the existing ones, and the same is applicable for advertising as well. Think of any marketing channel; most top marketers in that channel captivate almost 90% of the competition.
Do not initially opt for multiple channels; instead, try to search for the channel that suits you the most and pursue that channel. Then, analyze the channel from where you are getting a better response, see where the outcome is almost zero or minimal, and then work accordingly.
36) Participate in Twitter chats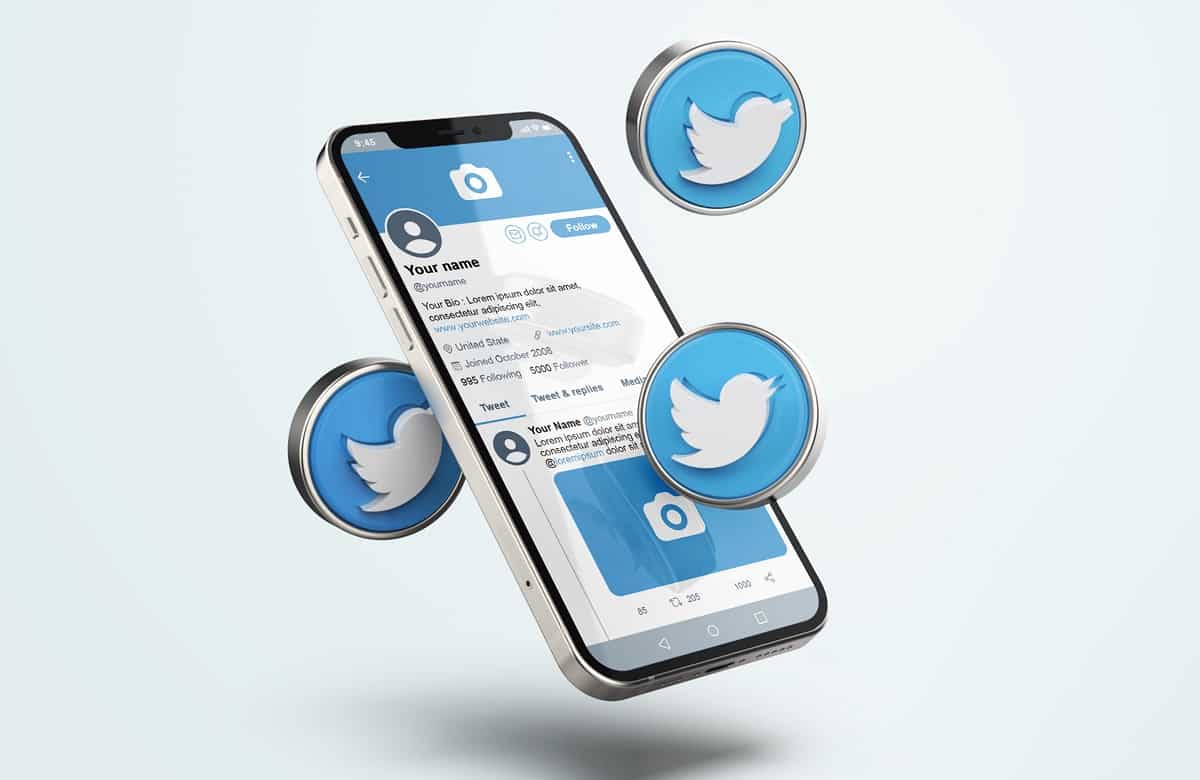 Twitter is one channel with which almost everyone is familiar. They also provide you with an option of chat where you can make a moderated conversation on any particular topic. You would have to join at the given date and time, plus respond with the given hashtag.
Irrespective of whether you are hosting it or participating, it is a fabulous method to network, share ideas and get numerous social media followers. Twitter chats are one of the best free ways to promote your business as here you can gain a lot of knowledge and followers without leaving the couch.
37) Live Television & Radio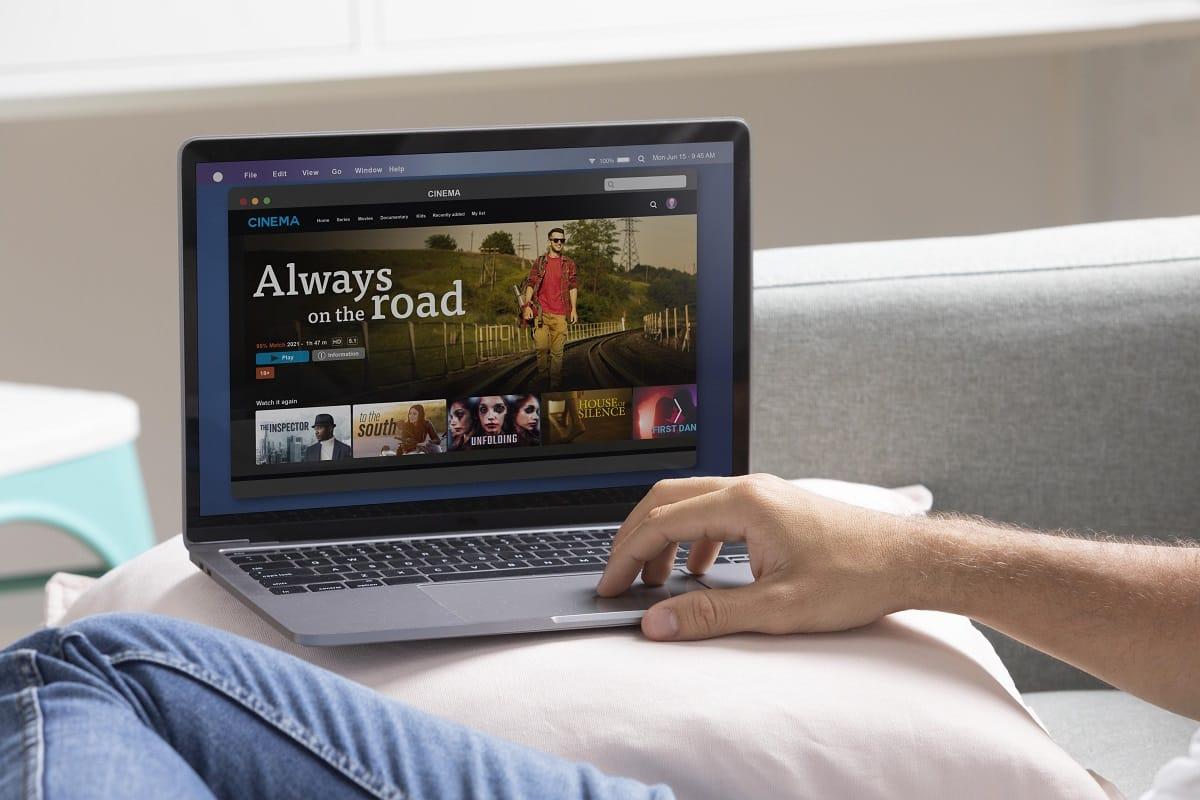 You might think that with the advent of digital marketing, traditional media like TV and radio are not worth investing in. Nowadays, streaming services have also become very popular such as Netflix, Amazon, Hotstar, etc., so television is not that popular as it used to be.
But, the truth is that a lot of consumers still use these platforms and get influenced by the advertising on them. Thus, you would have to research your target audience, and if they are more TV freaks, this can be a great medium for you to advertise your products and services.
38) Google AdWords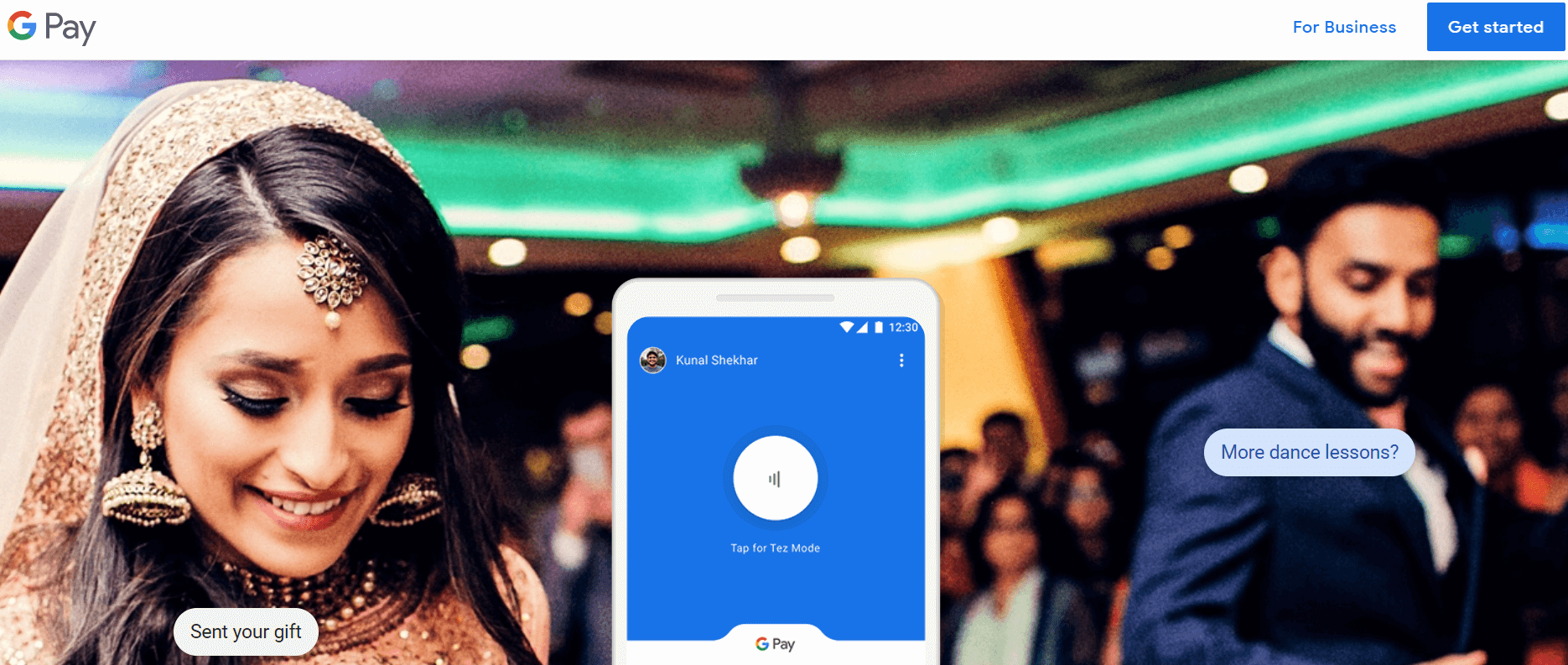 You can also opt for Google Pay to advertise as it is an effective method for promoting your products. With the help of Google advertising, you would get your website listed on search engines on your search terms. Google Ads show up at the top of search engine page results above organic and local listings.
It can be a game-changer for you, especially for the short term, while you increase your organic rank in free listing. Experts usually advise Google AdWords because of the high flexibility it offers, detailed performance metrics, and amazing ad-building features.
Also Read: 14 Ways to Monetize your Website apart from AdSense
39) Write numerous guest posts
For promoting your brand online, guest posting is one of the most effective methods. In the guest posting, you would have to write an article for another website so that they can publish and promote to their audience.
It might drive very little traffic, but it is beneficial because it would help get backlinks from high-ranking websites and link to people who will then mention you in their guest posts.
40) Use LinkedIn groups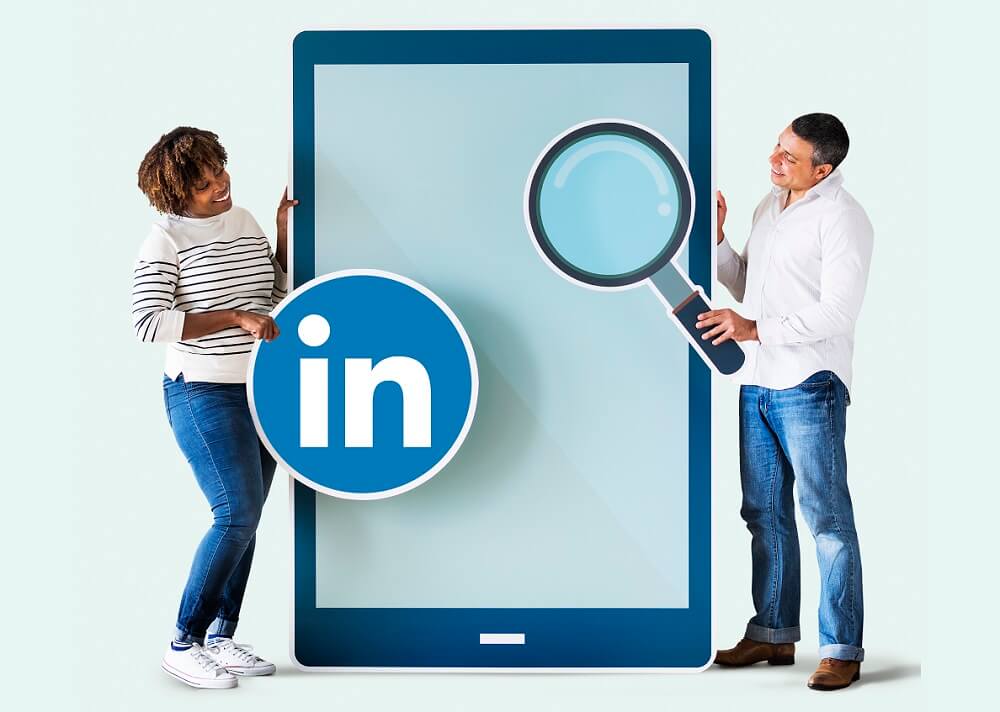 LinkedIn is not just a platform to post your online resume. Still, you can also participate in group discussions, connect with the target audience, create new partnerships, and do online networking. On LinkedIn groups, you would be able to find like-minded people who can also provide you with useful advice on running your business.
In fact, it is helpful for potential customers as they can find out everything about your company here such as the number of employees, products offered, the background of the company, etc. The best part is that LinkedIn also provides you with a list of groups you might be interested in as per your profile.
41) Speaking at local events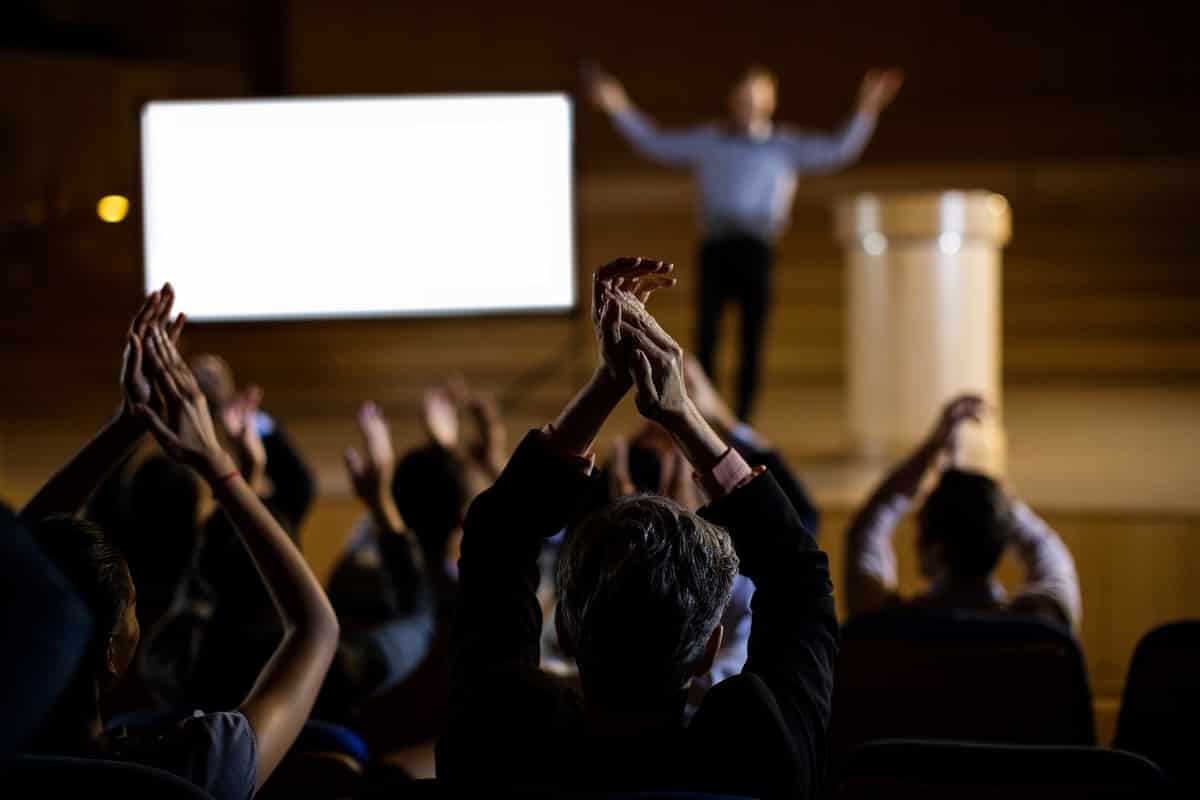 Local business groups, industry conferences, libraries, and volunteer organizations need speakers for meetings. If you become a speaker at such events, the major benefit that you would have is that you would get recognition, new contacts, and publicity.
This method might not be feasible for everyone, but this is one of the fastest methods to expand your network and create authority. As a businessman, the key to business promotion is being seen in the local community. If you have confidence and can speak at such events, you would see potential clients coming from places you did not expect.
42) Learn to repurpose content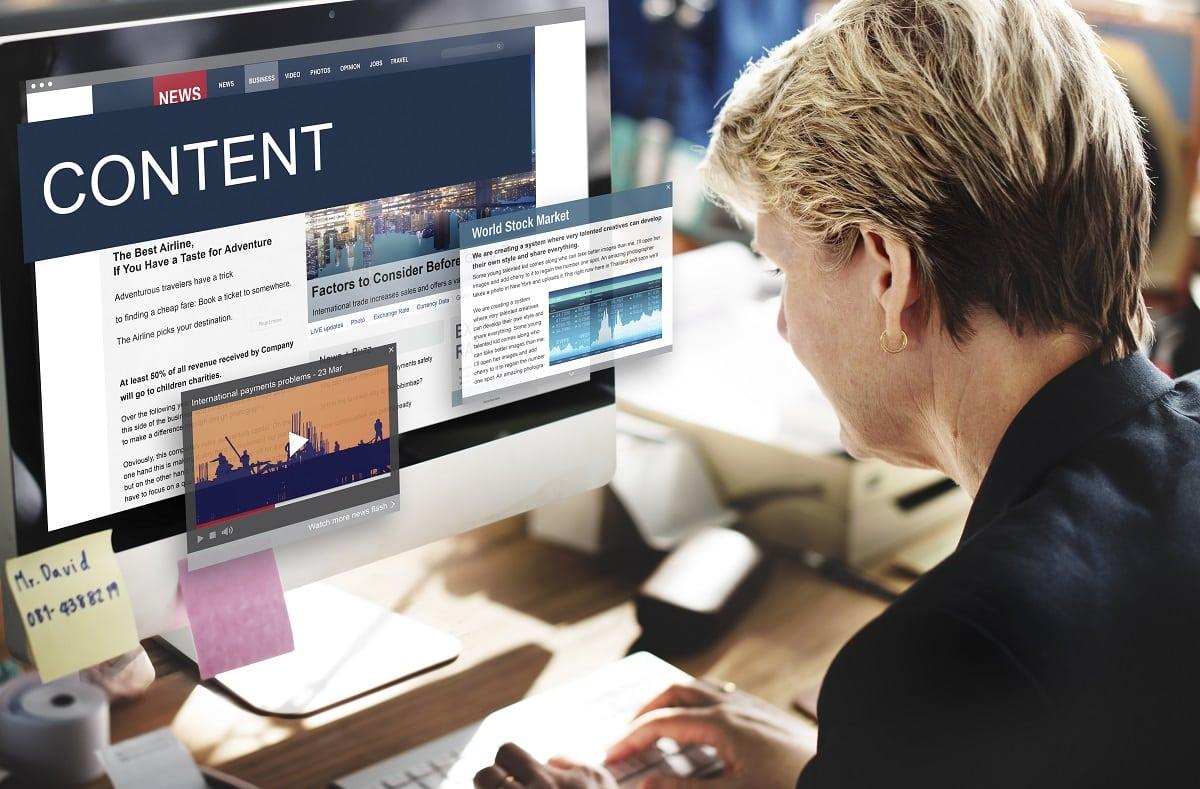 Publishing your blog content and disseminating your marketing is essential for advertising your business. However, creating content is not an easy task. You would have to devote a lot of time plus effort to create unique and creative content.
Quality content is important, but the question is, how will you create amazing content again and again. This is where repurposing comes into the picture. Repurposing content means using existing information and creating it in a different format. For example, use the information of video to make a blog or an article.
43) Use Facebook Instant Articles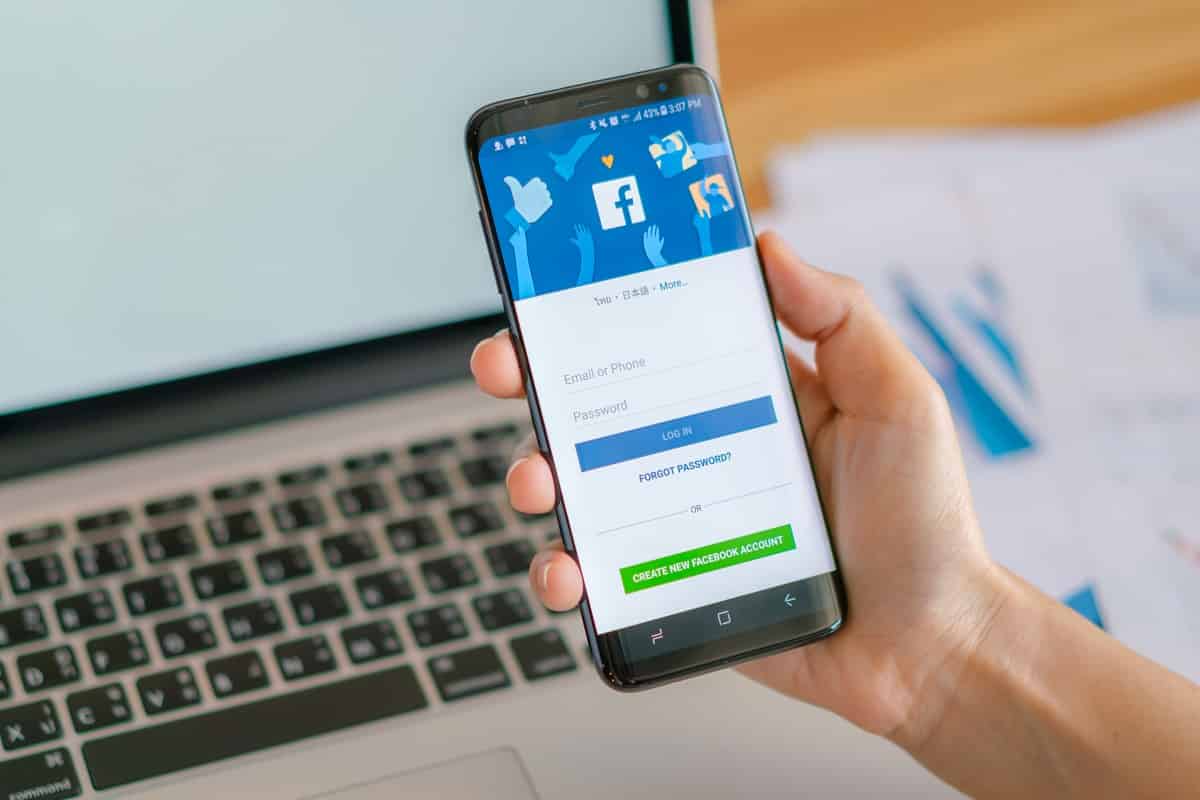 These articles are a distribution platform wherein you can similarly share the content as you do on your website. Still, they have numerous interactive features that embellish the mobile viewing experience. For example, Facebook users can see the content you post on Facebook Instant articles of both Android and Apple users.
Posting content here would help you in creating value, credibility, and increasing brand awareness. In addition, this is one of the best ways to advertise your business because you would be able to make money straight away from the platform with your own display and media-rich ads.
Also Read: 30 Best Facebook Alternatives
44) Partner with fellow small business owners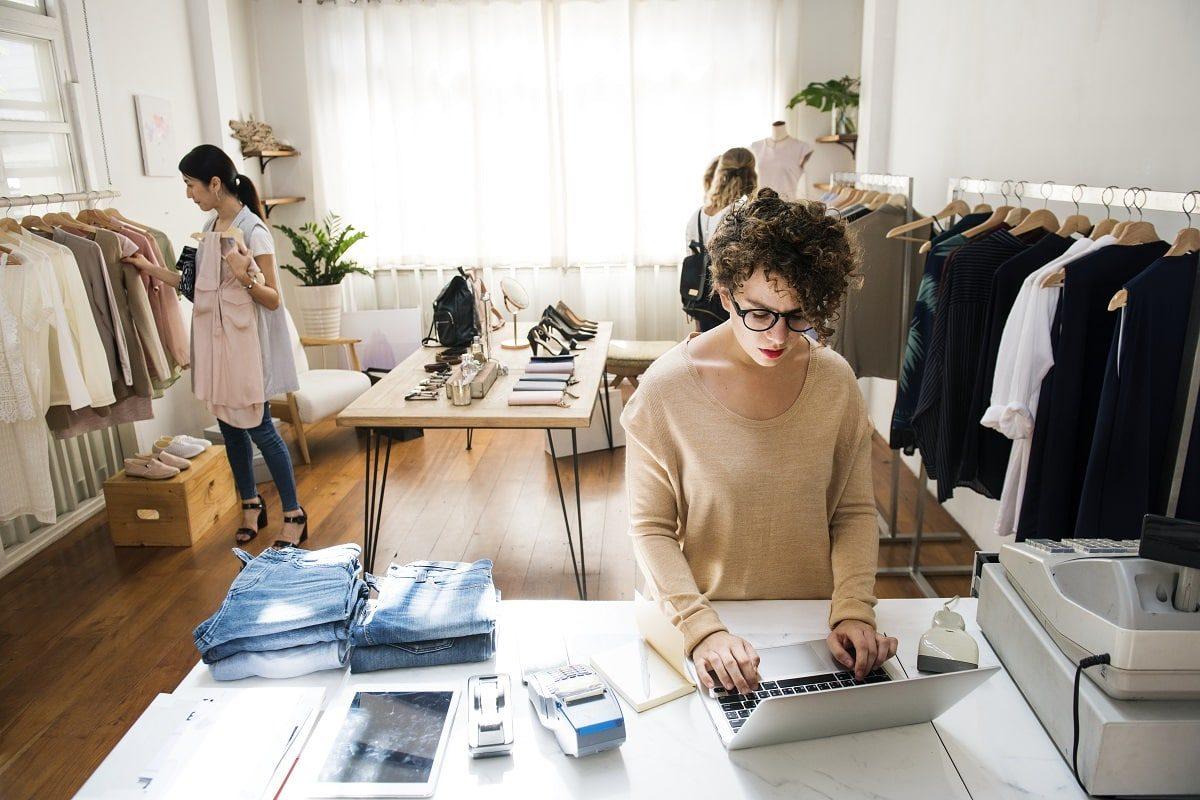 A few things are meant to go together, such as pen and paper, wine and cheese, website and content, etc. Thus, you should also partner with other business owners whose goods and services complement yours. This is an excellent way of promoting your product and getting more leads.
You can make a cross-promotional deal with them and see how quickly you would get the response. The reason why people opt for this is that they get each other's client base, and your advertising is also done without paying anything.
45) Visual Media for increasing social media presence
YouTube was launched in 2005, and in today's time, it is the world's most renowned video platform. You would be amazed to know in a month, around 80% of people from age 18-49 years watch videos on YouTube. As a result, visual content has become one of the best ways to strengthen your social presence.
There are more than 2.3 million active social media users; thus, businesses that use video as part of their advertising strategy and content will have higher engagement with their customers. But always remember that images or videos should be of high quality and create the visual content associated with your niche.
46) Take steps to boost conversions
You might have seen a lot of times that your website has a lot of traffic, but you cannot transmute the visitors into leads; this traffic is of less use. Therefore, you would need to take steps to increase conversions, and an easy way to do this is by using a call to action on your website, creating a small team to answer the queries quickly, and posting such content that appeals to the customer.
47) Promote your content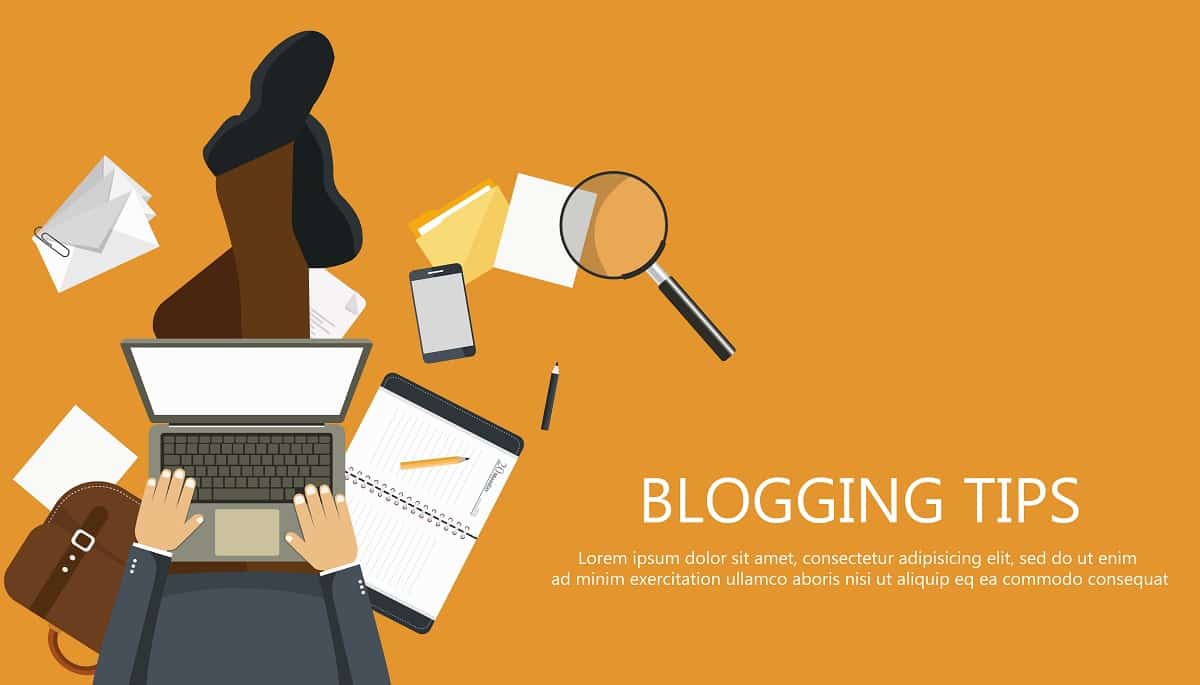 People love reading blog content online, and it is impossible that your niche is exempt. Therefore, you should promote your blog content as it helps build authority in your niche and would directly promote your business. Make sure that you create content that attracts the same audience you wish to sell to.
Promoting the content is not that tough all you need to do is share it will your social followers, answer the questions on Quora.com, send the content to your email subscribers, etc.
Also Read: How to Make Money Blogging
48) Do good, feel great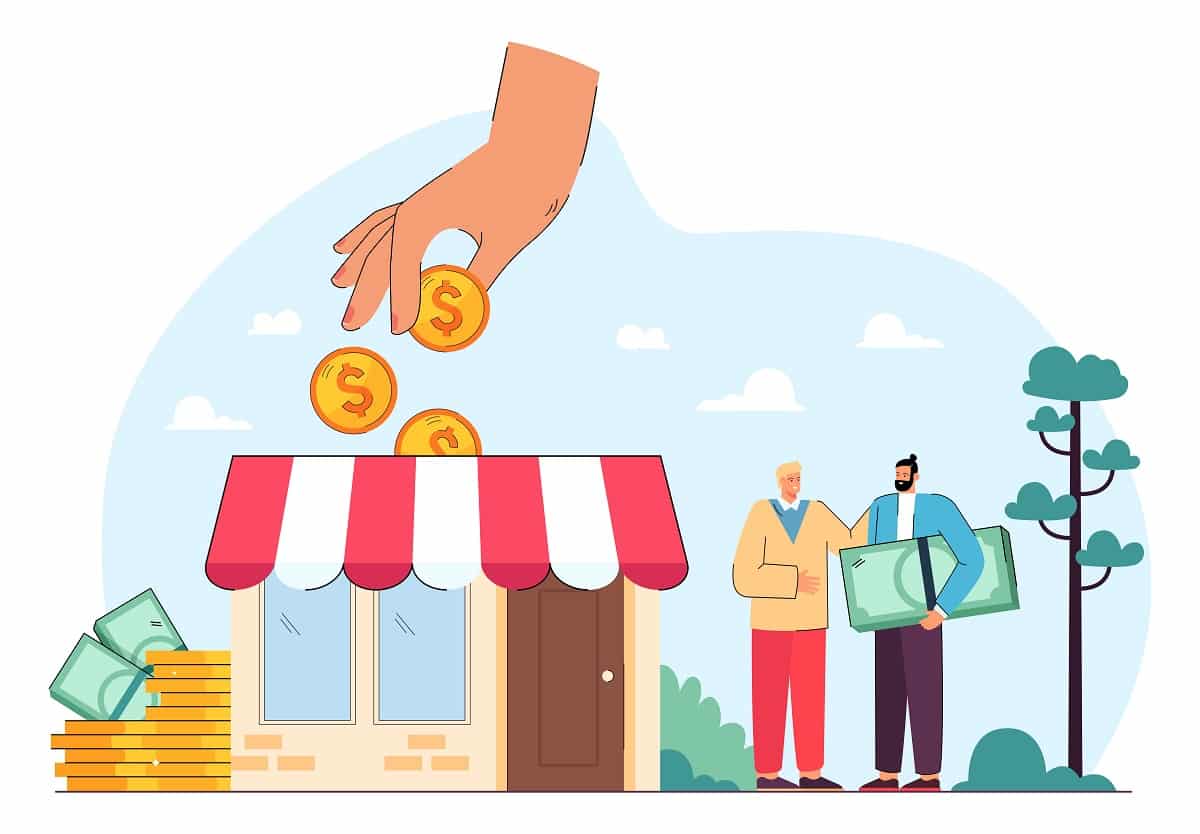 This is one of the best ways to promote your business; all you need to do is a partner with a well-known local charity for increasing brand awareness. Along with doing good for others, you would be able to make a great impact in your community. By doing this, you would not have to think about how to advertise your business as it would be automatically done.
49) Distribute promotional merchandise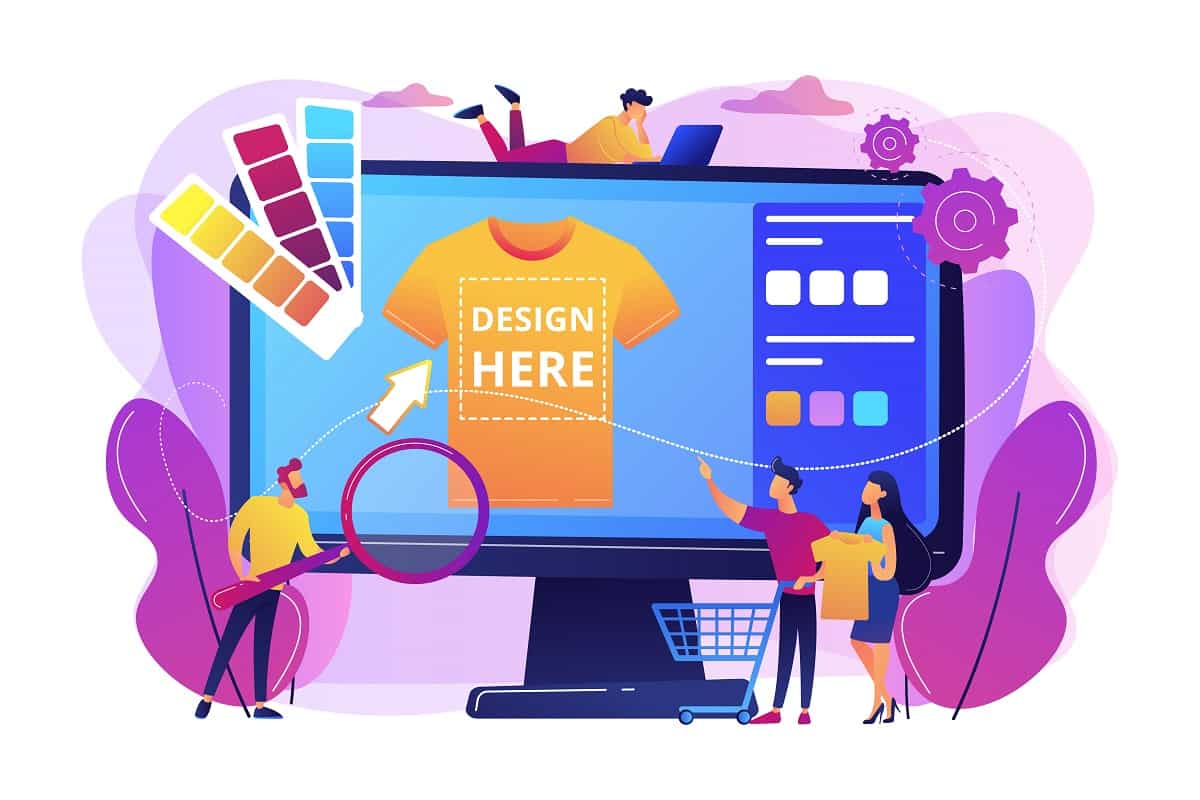 Not only you can promote your business online, but advertising it offline can also get you excellent rewards. As per research, more than 79% of people feel appreciated when they get a promotional gift. The gift can be anything related to your product, but it makes your customers feel special.
Before deciding about the promotional gifts, always research your target audience and the most used product of your brand. The gift should be eco-friendly and not a throwaway item that harms the environment. You can also gift them a travel bag or mug as they are used a lot and maximize your brand awareness.
50) Exhibit at trade shows
As per 99% of marketers, trade shows are a platform where you can find unique values that you don't get from other marketing platforms. The reason why it is an excellent advertising platform is that they pull together a massive group of buyers and sellers in specific industries, and they are called hot leads.
Trade shows are relatively expensive to set up, but the response that you get from them is unbelievable. A few people say that they had 10X revenue back within 6 months of the cost of the show.
51) Become a modern-day Picasso
A couple of years ago, flash mobs were the fresh breeze in the industry as they were eye-catching, light-hearted, and viral video inspiring methods to get brand attention. They were considered the best for advertising your business if you used them appropriately.
You need to do something like this, which means your advertising strategy should be unique such as creating stickers, offering interesting deals, using interesting captions so that people get attracted towards it and visit your website or store. This would help to transform your leads into sales easily.
52) Outdoor Promotion
You must have seen big billboards of brands; they are made with beautiful designs, use bold letters, and are usually bright so that everyone can see them. It is a relatively expensive advertising method for small businesses, but it really increases your brand awareness tremendously.
Put a billboard near the location of your organization; it costs similar to an ad in the newspaper. Still, the benefit is that it lasts longer and gets more attention from your potential customers. Large companies usually use this method, but if you have an advertising budget, then this method is a must.
Also Read: Top Business in India
53) Join a paid membership in your niche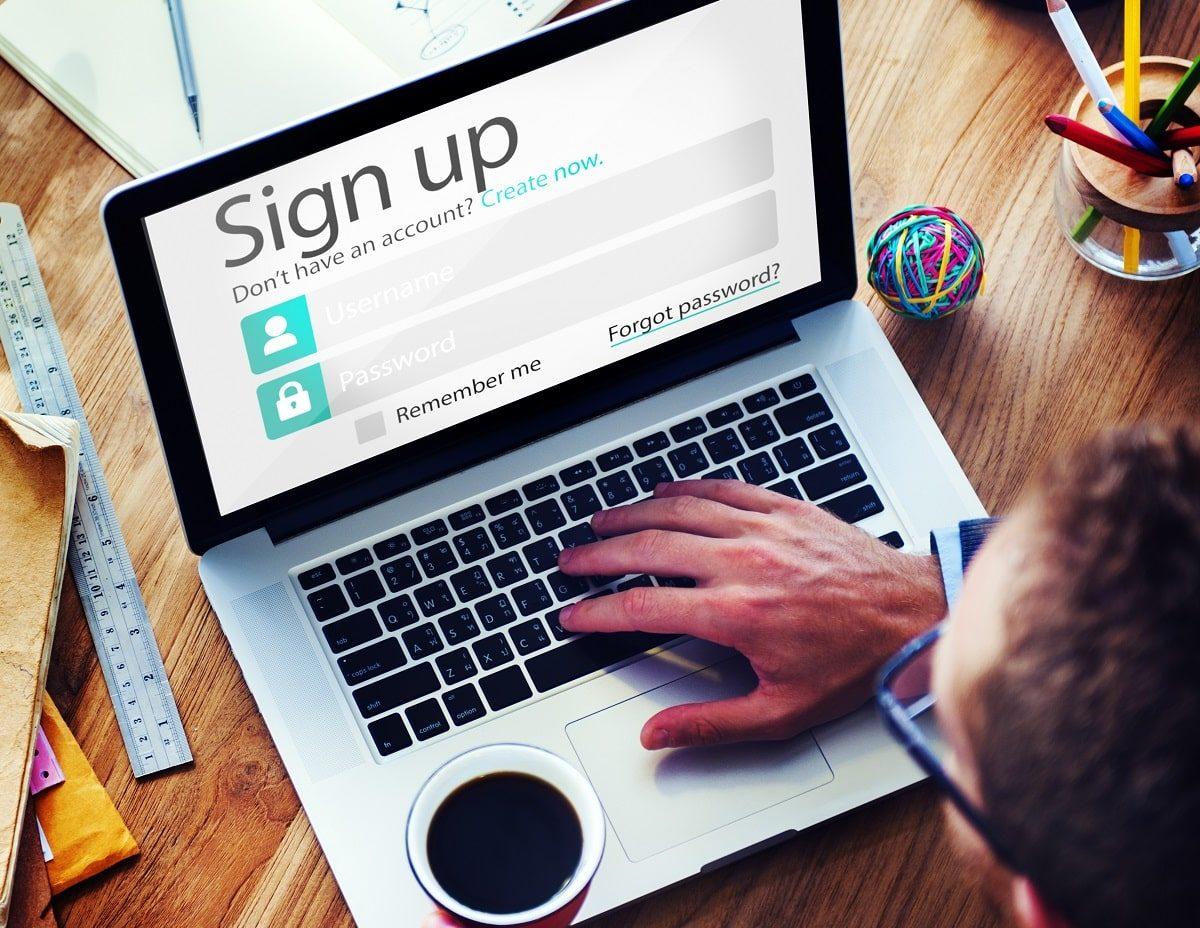 If you see any platform or group where you have to pay for the membership, but it caters to your target audience, do not miss this opportunity and pay for it as it is not less than a jackpot for you. Joining paid membership is a good option if it fulfills your advertising needs.
It creates an automatic level of trust as people think that everyone on the paid page is serious about their work and is on the same page. You meet like-minded people there, so it becomes easy to promote your product.
54) Hit the streets
You can use a vehicle as advertising space as it is a smart and cost-effective idea for creating local brand awareness. You can get the wraps done on the vehicle, they are usually made of Vinyl, and they turn your vehicle into an amazing advertising platform for your company.
The wrap cost would depend on the size of the vehicle and whether you opt for a full wrap or partial wrap. This advertising technique is best for you if you have a business that involves a lot of driving; just get all the vehicles wrapped, and all the drive-time of the vehicles would be utilized as marketing time too.
55) Get out on the airwaves
Starting a podcast does not cost much; all you need is a good-quality microphone that can be found for less than Rs.10,000. Use free editing software for making high-quality audio a breeze; thus, it is a low-cost way to promote your business. Use these two tools, sit in a quiet room to get the recording done, and create the podcast.
If you make the episode regularly, it will help you drive your customers back to check your episodes on a daily basis.
56) Use affiliates for promoting your products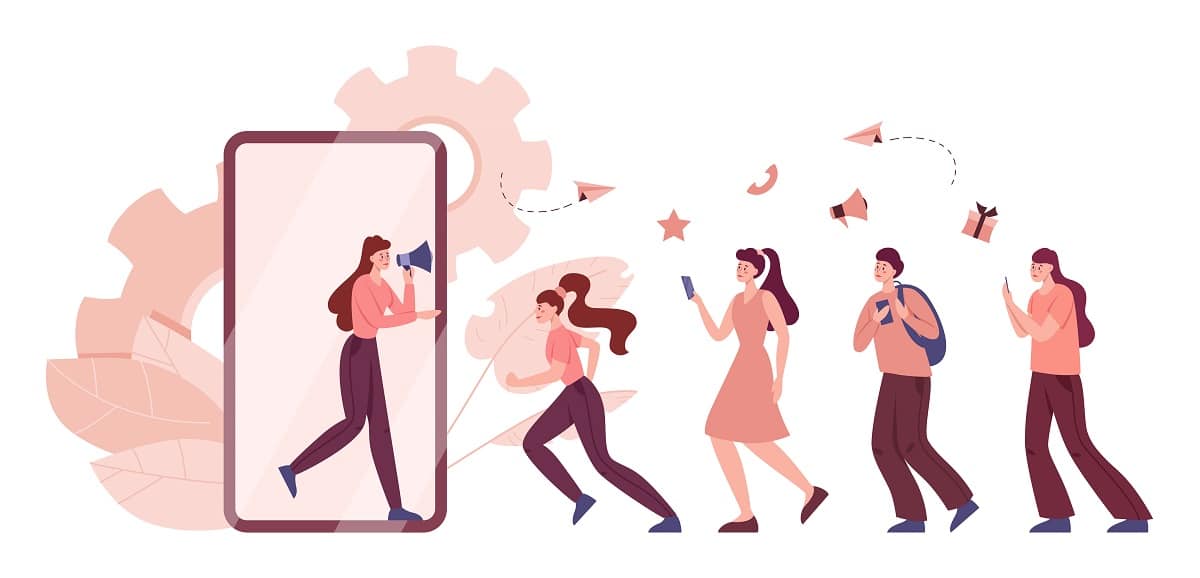 Affiliate Marketing is one of the best methods to increase your brand awareness. You need to approach different websites and influencers for enlisting your product, and on every sale generated through their link, they would get a fixed commission.
This is an effective method like this way the endorsement reaches thousands of potential customers, plus people would start following you f they see influencers and other big websites using or promoting your product.
Also Read: How to Make Money through Affiliate Marketing
57) Appear as a Podcast guest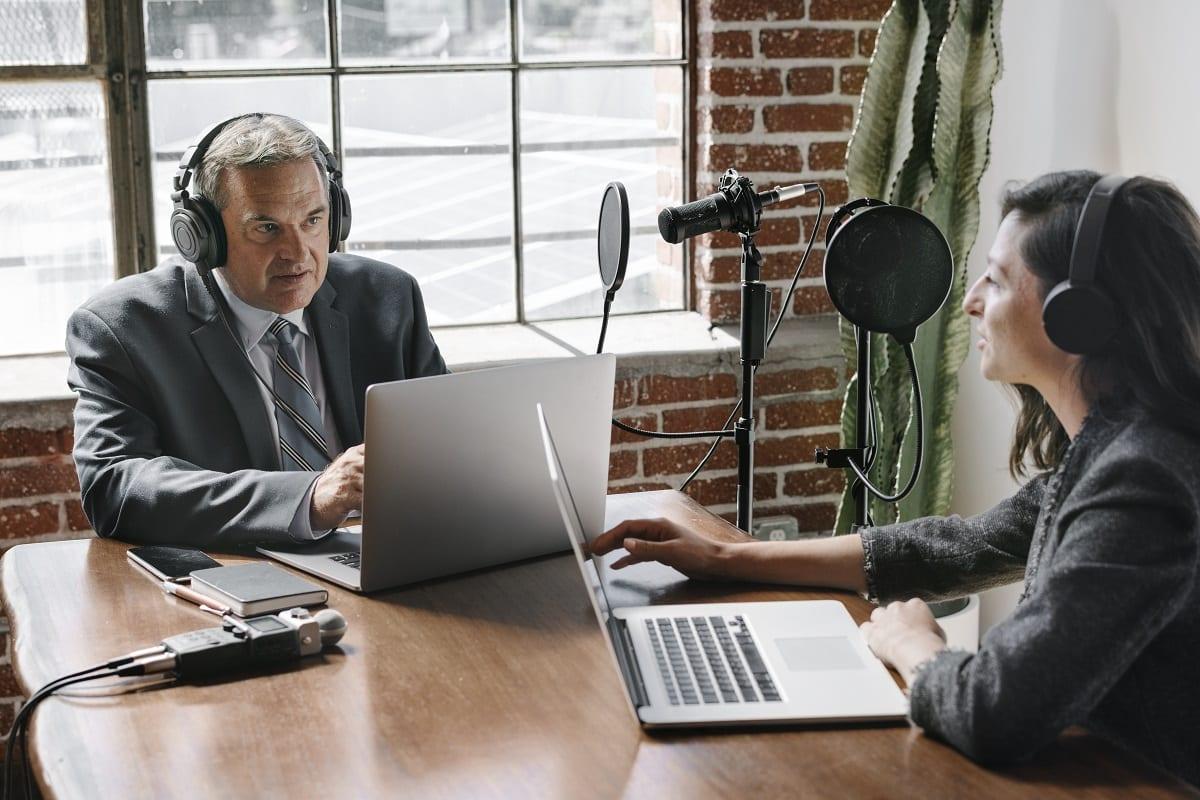 If you think that posting podcasts daily can be a hectic job for you, you can also start by appearing on well-known podcasts as per your niche. In addition, podcasts that have an interview format usually look for guests; thus it can be an easy opportunity for you to promote your product and services.
If the interview is not your cup of tea, you can also opt for research podcasts related to your industry. You just need to approach the host with a planned pitch that fits best along with your potential customers.
58) Provide the free consultation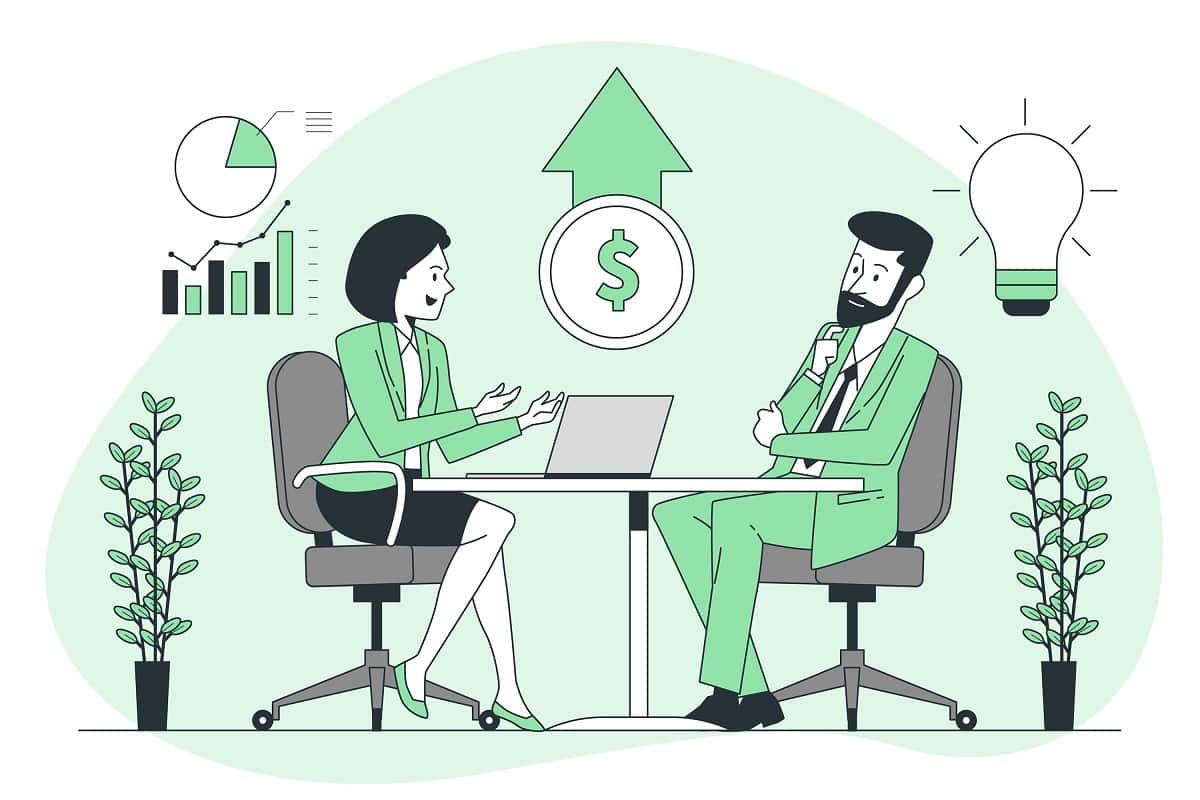 If you want to transform your potential clients into customers, then provide them with a no-obligation consultation. To do this, you would need to search for people you think could use your services and promote them in the future.
This is recommended because it enables you to offer practical solutions to the customers and show the value you can bring them.
59) Serve as an Expert Media Source
When journalists require a source of information, they usually seek experts in that particular field. There are various big media companies such as The Times of India, Economic Times, The New York Times, etc. they offer to turn to HARO for sources.
You can contact these journalists from these publications and can get your name published in a big way. This method is excellent for promoting your business and your personal brand. Therefore, if you are looking for free ways to promote your business, this one can be the best option.
60) Wear and use your products in public
This is an interesting and easy way of promoting your business. For example, whenever you see big designers, they usually wear their own brand, and people always go gaga after looking at them. This is the best way to advertise your clothes as people already follow you, and when you wear your own things or use them in public, it turns your potential customers into leads.
This is called efficient marketing, in which you do not pay anything; instead, the outcome of it is stupendous.
Also Read: 7 Tools for Entrepreneurs and Small Businesses
61) Guerilla Marketing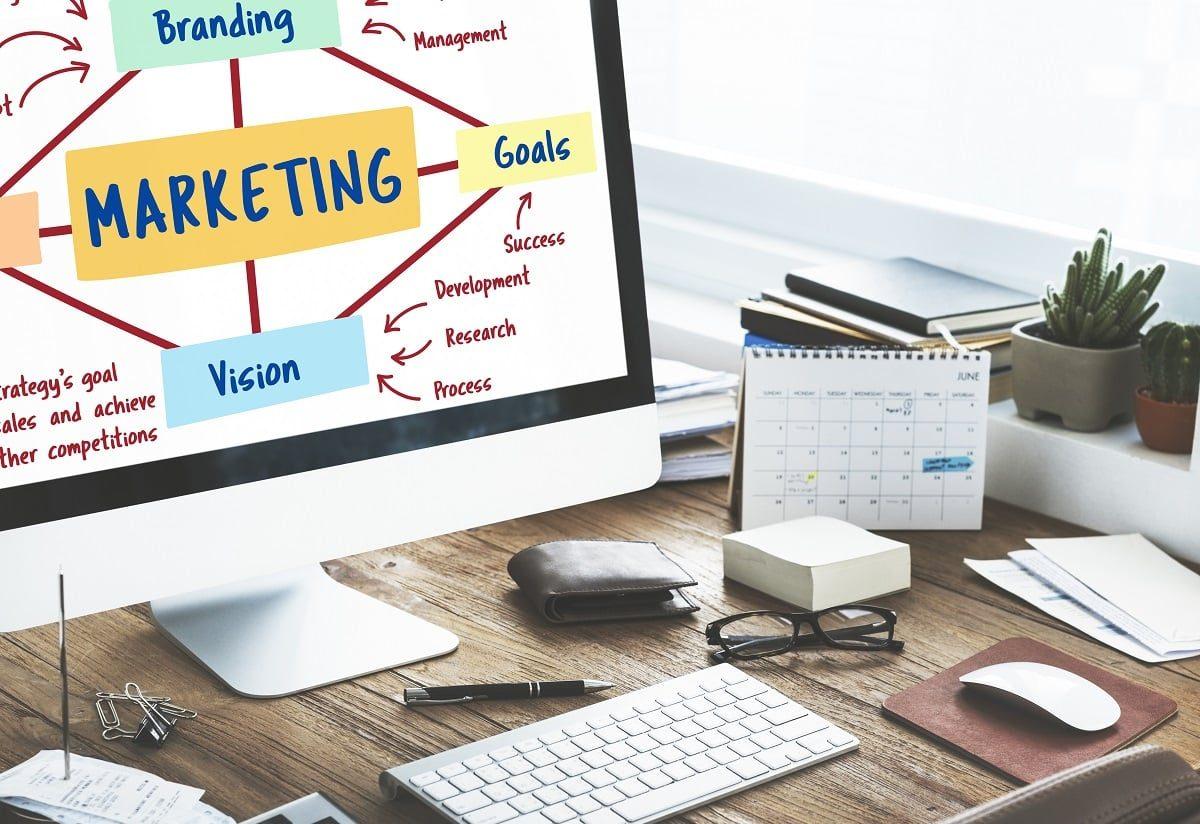 A lot of people are not aware of Guerilla Marketing. It is a low-cost marketing technique that targets advertising products or services in public spaces by using creativity and innovation. The methods that they use are usually old, but they are designed in such a way that it helps and entertains the customers.
It is best suited for small businesses. Some of the examples of Guerilla Marketing are branded public art, plastering stickers with your business's branding in your area, creating eye-catching storefront displays, etc.
62) Get on the phone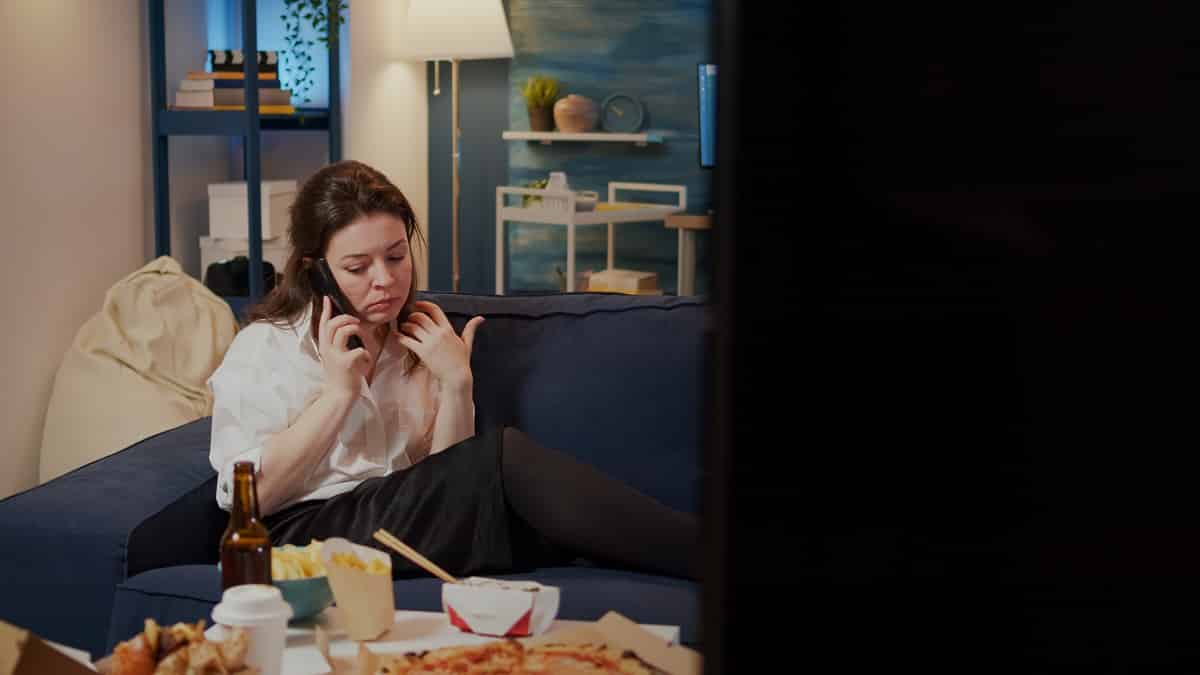 For doing this, you would have to make a list of useful contacts and potential customers that you want to reach out to. Cold calling might not be considered that good, but it can be an excellent idea for introducing yourself to prospective customers and showing interest in your brand.
Try and reach out to the head of marketing as he will be the best person to help you with the list and assist in deciding what you can offer them.
These were some of the best ways to advertise your business, and there are even more options in the market, no matter what your budget is. Do not stick to one idea. It is essential for you to regularly revise and review your strategy as it will help you determine what new is required and what needs to be eliminated.
Recommended: 14 Ways To Earn Money From YouTube
Although free advertising ways are not always the best, they can prove helpful if you know how to use them effectively. Remember, do promotion in such a way that it does not frustrate your customers. Always contact them for an authentic announcement or information; else, the number of people unsubscribing you would increase. And use the advertising platforms vigilantly to get the best results.