When a scientist was inventing a device, that can do hard calculations within a few seconds. Hardly would he have thought that on going ahead, this invention would turn into something on which the whole world would depend. But it happened, and it became one of the best means of earning for this era. With the invention of the internet, a box of possibilities was opened. Among these opportunities, one was business.
As technology became cheaper, mobile and affordable internet came in the hands of more people; the internet traffic kept increasing. Due to the use of the internet by more people, the possibilities of lead generation on the internet increased. People found ways of earning through the internet. E-commerce (earning through websites, blogs, etc.) has become an immeasurable track of making money. One can examine the size by that the digital population in India will become 700 million by the end of 2020, and by 2027 e-commerce market size in India will expand to 200 billion dollars.
No doubt, online platforms are full of opportunities. So if you have a website, then you can make money simply by monetizing it. Google Adsense is a widely accepted and exercising way. But Google Adsense is the only way, is not correct. There are plenty of techniques through which you can monetize your website apart from Adsense and can earn plenty of money.
14 Ways to Monetize your Website apart from AdSense
Here are some of the best Google Adsense Alternatives in 2021: 
#1. Affiliate Marketing
It must have happened to you often that you went to a website and there, you see products from some big companies. All those kinds of websites are monetized through affiliate marketing. This method is highly popular among website owners and is one of the best ways to monetize your website apart from AdSense. In Affiliate marketing, you can sell products of another website through your website/blog for some commission. In this process, a visitor visits your website, click on an ad of a product of another brand. Every time, when a visitor is sent to the product's website, it is tracked through the code, and you get a commission for every purchase done on the brand's website.
Sometimes the commission is very high, so when the commission is not high, money is earned due to selling expensive products. Amazon, Flipkart, Shopclues, etc., are famous companies that offer affiliate marketing.
Earning
Earning is based on high traffic volume. But a moderate traffic volume website can earn more than Rs.30,000 in a month.
Requirements
Apart from a subscription in an affiliate program, the website should be genuine and can generate leads.
Also Read: How to Start Affiliate Marketing Business in India
#2. Sell free space for Ad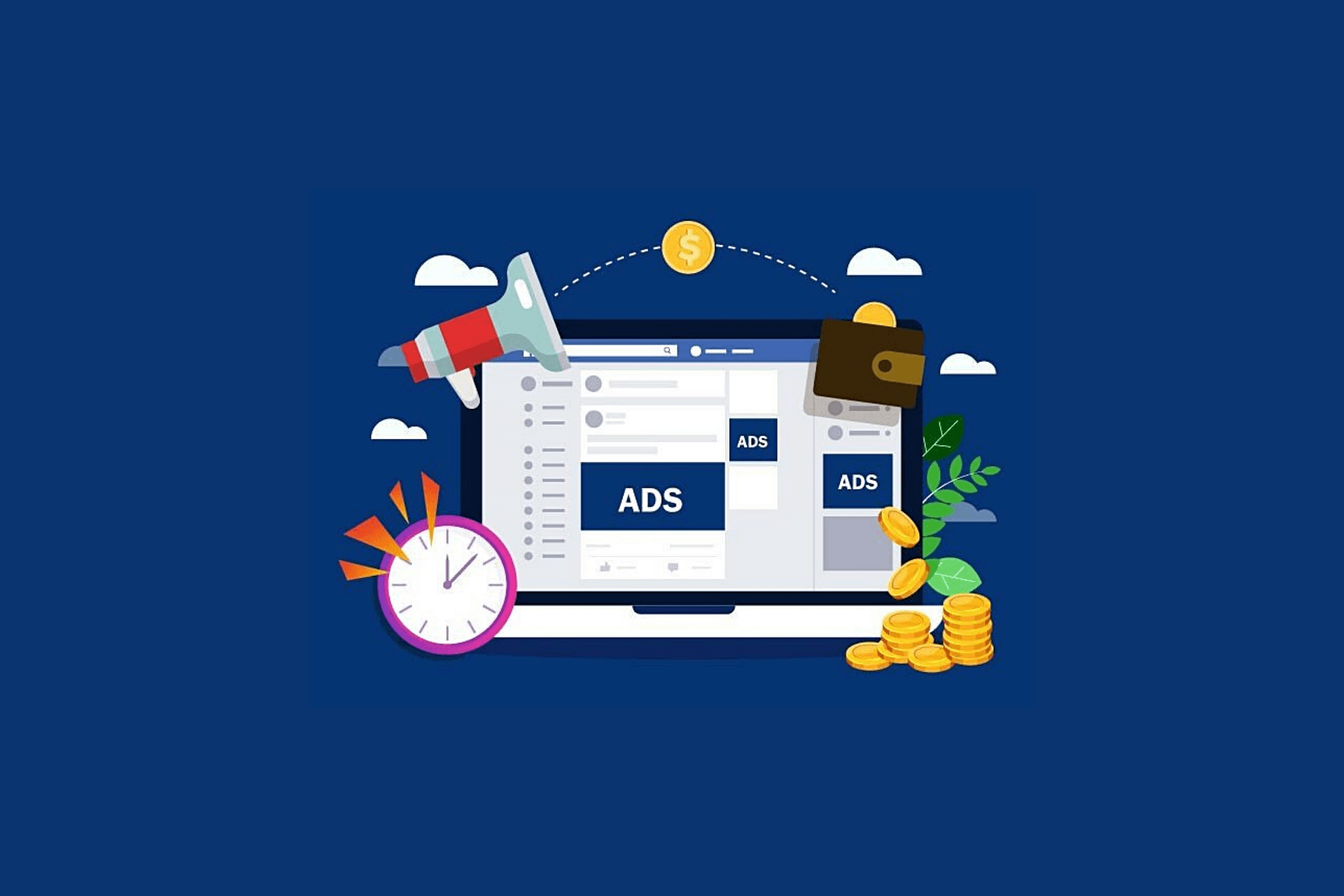 That's also a very popular way to monetize a website. The chronology is simple. You have to make some free space on your website and sell it. The buyer will buy free space and will use it for advertising their product or website under some terms and conditions. Although generating free space is quite complex, it is popular due to the high rate of earning. A big profit in this way is that you don't need to share your earning. You will get 100% of your earning through this method. But the biggest advantage of this method is that if the buyer likes your website and content or is constantly benefiting from your website, you can earn money for a long time.
Earning
Earning can appear immediately but depends on the traffic volume of the website. If you find some good buyers, then your monthly earning can cross the amount of Rs. 25,000.
Requirements
You need to contact the buyer directly. For this, person to person meeting may be required. Negotiation skills and analytical skills are also required for better design and agreements.
#3. Ask for donations and contributions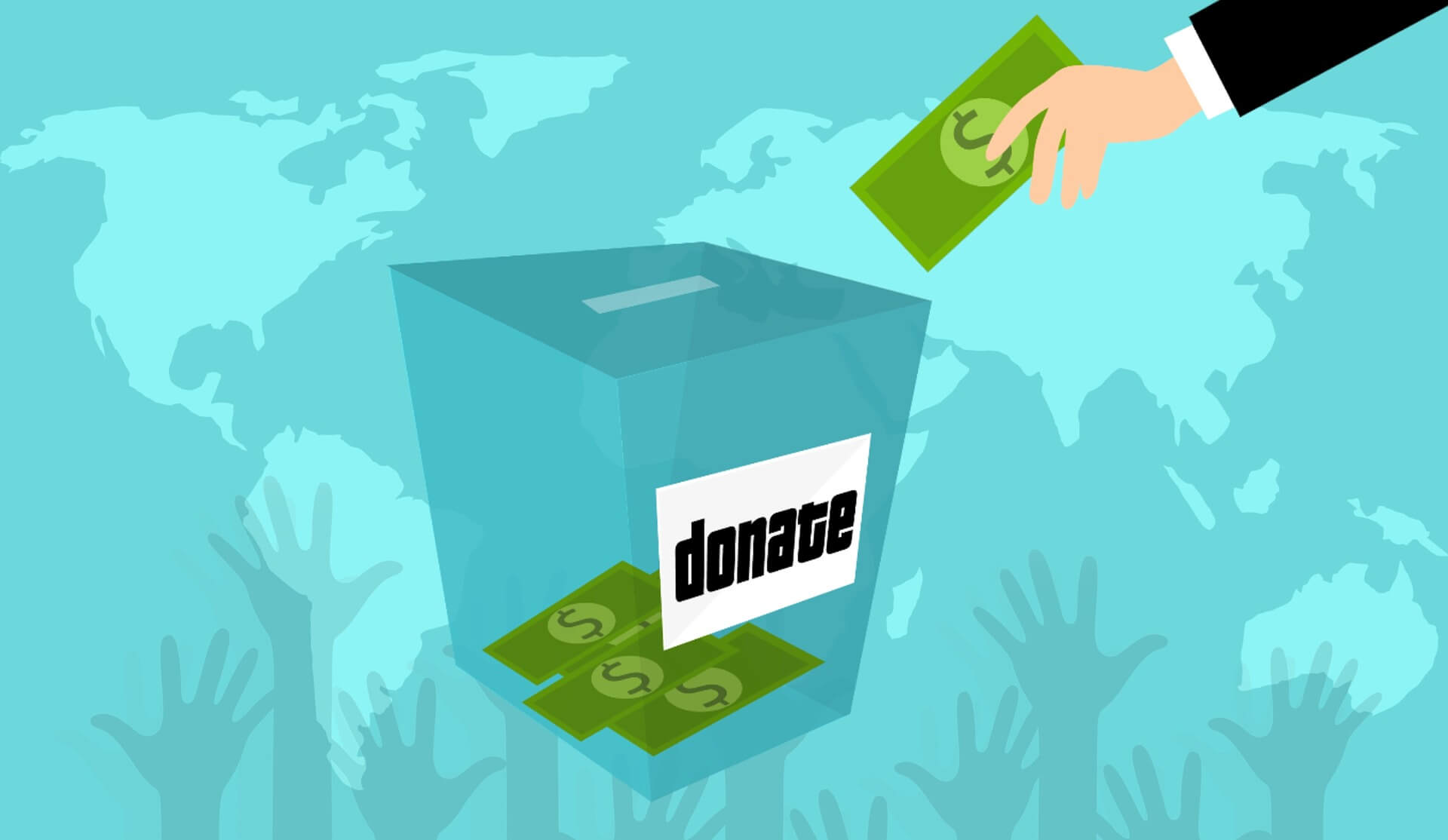 Mostly websites of NGOs, websites related to some social work, and informational websites use these kinds of ways to monetize their website. In this method, you provide some content to the visitors, which is useful to them, and in return, you demand some payment. Care.org and Wikipedia.com are very popular websites based on the same monetization method. Transparency plays a significant role in making more money. When a visitor finds out that his or her money will be used for a cause, he or she donates with an open heart.
Earning
The earning strongly depends on the content, cause, and traffic volume. But on average, some website earns Rs. 20,000 per month.
Requirements
The cause should be strong so that the visitor could donate. Online banking or payment apps should be installed to receive the amount. The website should have a professional look. Transparency helps better and generate more donations.
#4. Money For Every Visitor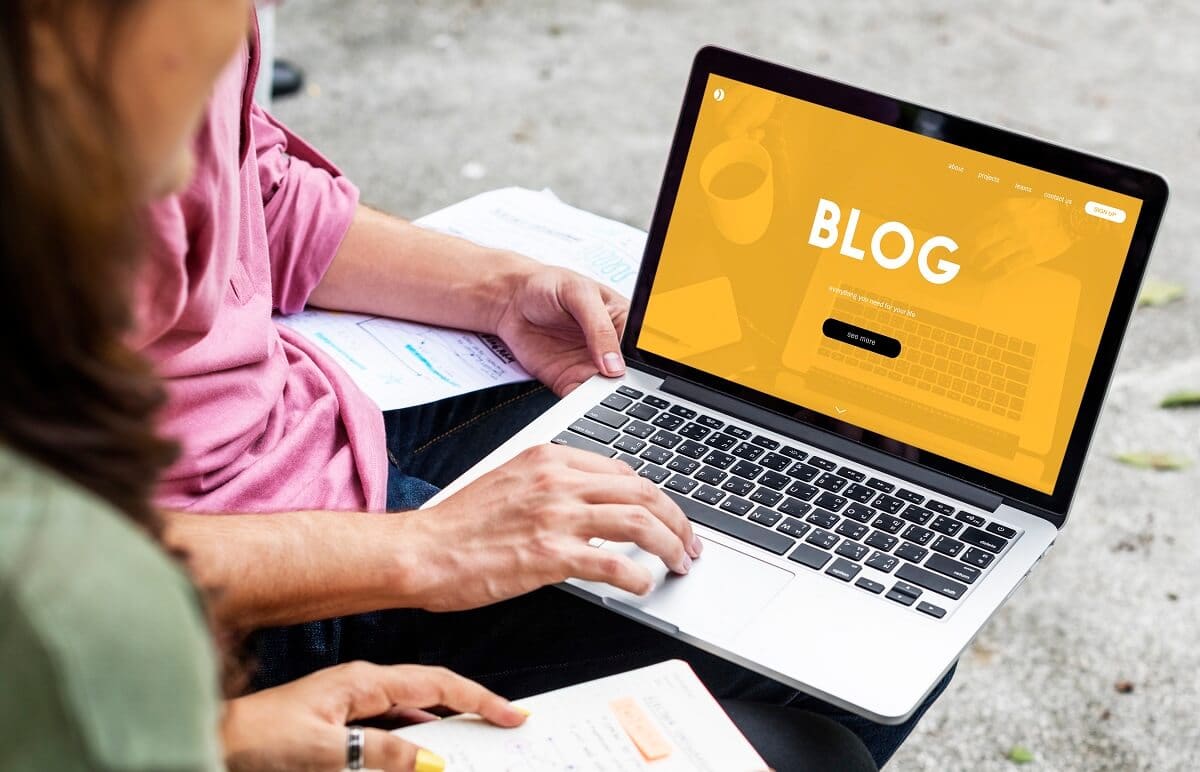 This method is best for those websites who post very strong content. This method fits the most to those bloggers who have strong trust over their blogging. Because in this method, you will be paid for page views. Some websites like Repixel.com offer platforms where a blogger and advertiser can interact. When the deal is done, the blogger is paid for every pageview (for every thousand page views by Repixel). This method encourages the blogger to provide quality content to users and also provides full control over the blogger regarding the advertisement. The possibilities of spam are minimum.
Earning 
The earning fully depends on the traffic volume. But on average Rs. 20,000 per month can be earned.
Requirements
High-quality content for high traffic volume is needed. Other than that, an account on Repixel.com or other similar websites is needed.
#5. Selling eBooks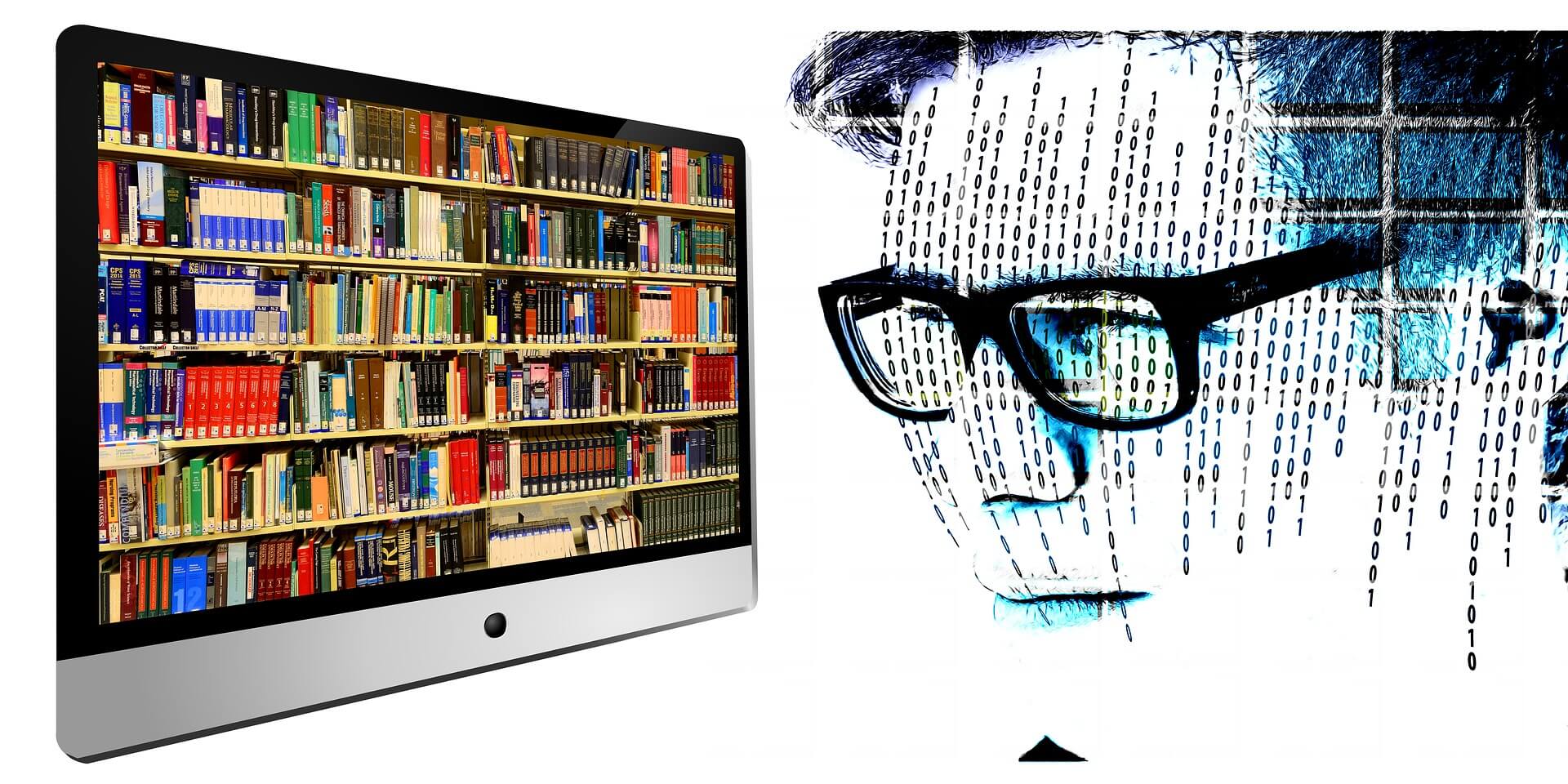 Nowadays many people prefer ebooks over normal books because ebooks are handy and even cost-effective. Risks through it are very low. This is a very cost-effective method and one of the best ways to monetize your website apart from AdSense. The procedure for doing this is to write an ebook on the website. The benefit of this is the exclusion of additional costs of publishing and printing the books.
Writing an ebook is easier as experience and content can be gathered from past blogs or articles, and it can be shaped it the form of an ebook. Famous websites monetize by selling ebooks are Payhip and Amazon Kindle. The paid method of promotion of the ebook may cost you 3 months. And if you want to promote it organically, it will cost you 6 months.
Earning
An ebook can flourish you with a profit of about Rs.15,000 in about a month. If you need to calculate the average income from selling ebooks, you will have to multiply the number of copies with the selling price.
Requirements
The easiest display, to read and get format is pdf. One must provide the books in this format to ensure the ease of the reader. A PayPal link must be provided for payment. Optimizing the ebook landing page for high visibility in search engines. Elegant style and a natural tone of voice is a must. Thinking must be in a structured way so that topics are present.
#6. Offer consulting services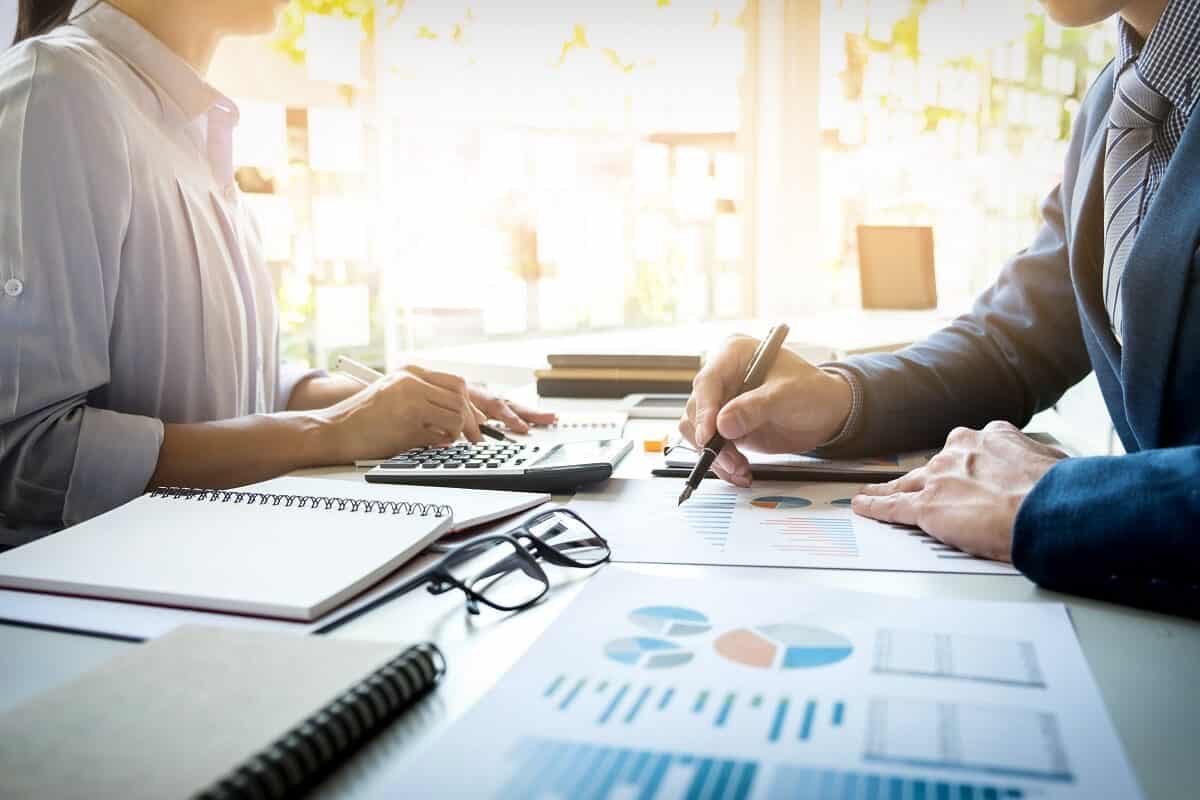 Offering consulting services is a very good idea if you want to put your strength at the value and offer consultation to different companies in exchange for money. It will be an excellent platform for evaluating your decision-making skills. Many famous websites offer consulting services.
Earning
It wholely depends upon your charge for the project.
Requirements
A Crystal clear trust in your quality or skills. Proper design of the website to make it more professional, important.
#7. Generating and selling leads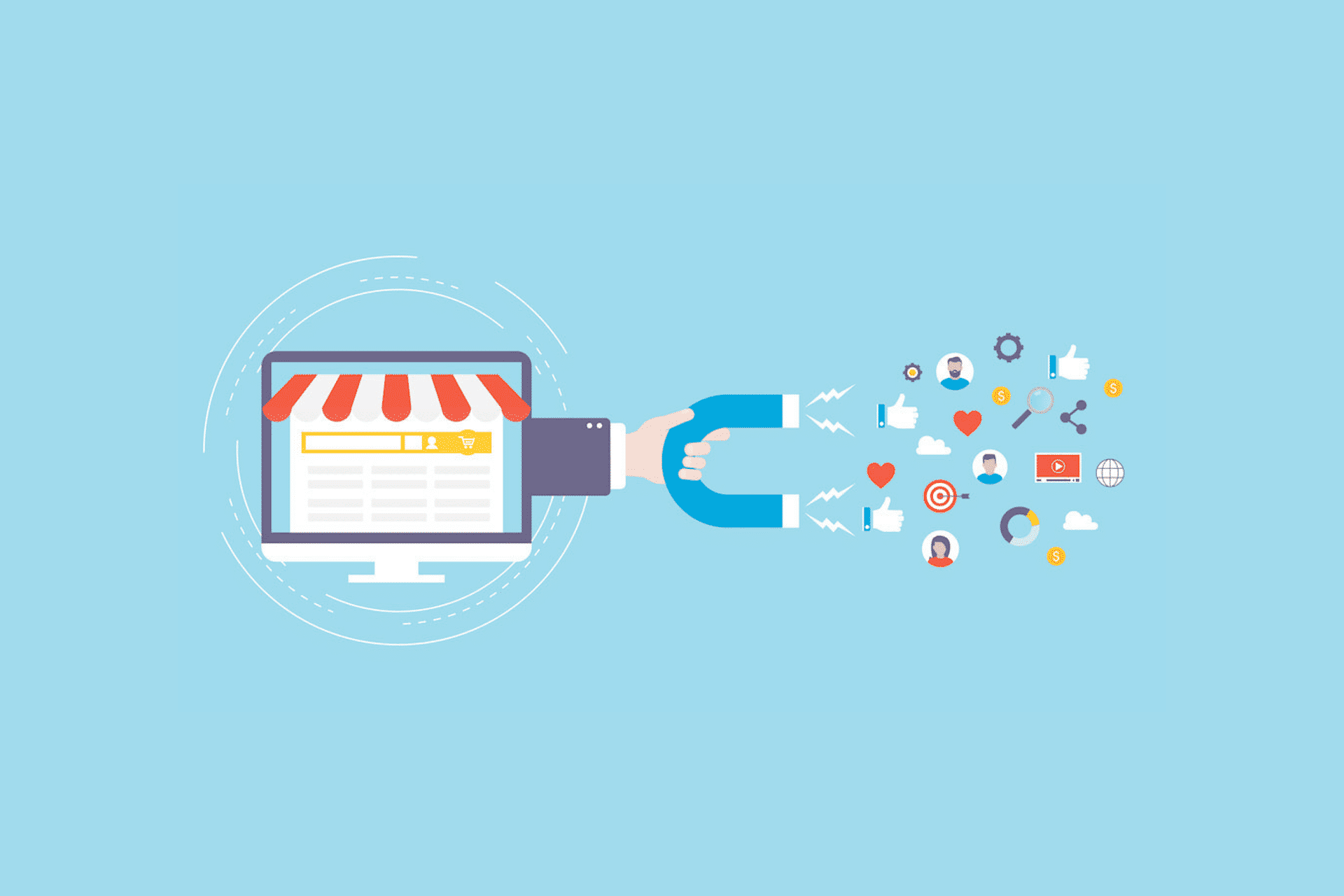 Suppose you have a website about teaching art skills. Your reader's data is useful to online schools glancing at selling their art classes. So, this is where you can bind the fleck by introducing two groups who can boost one another. One such tool where you can find these offers is PeerFly. While this is similar to affiliate marketing, this method only concentrates on generating leads for other advertisers. The payment models are either pay per lead or pay per call. Famous websites doing well at generating leads are ellevest.com and bookofthemonth.com.
Earning
Rs.12,000-15,000 approx revenue in a month is possible.
Requirements
Marketing skills, Communication skills, and PPC skills should be good.
#8. Review The Product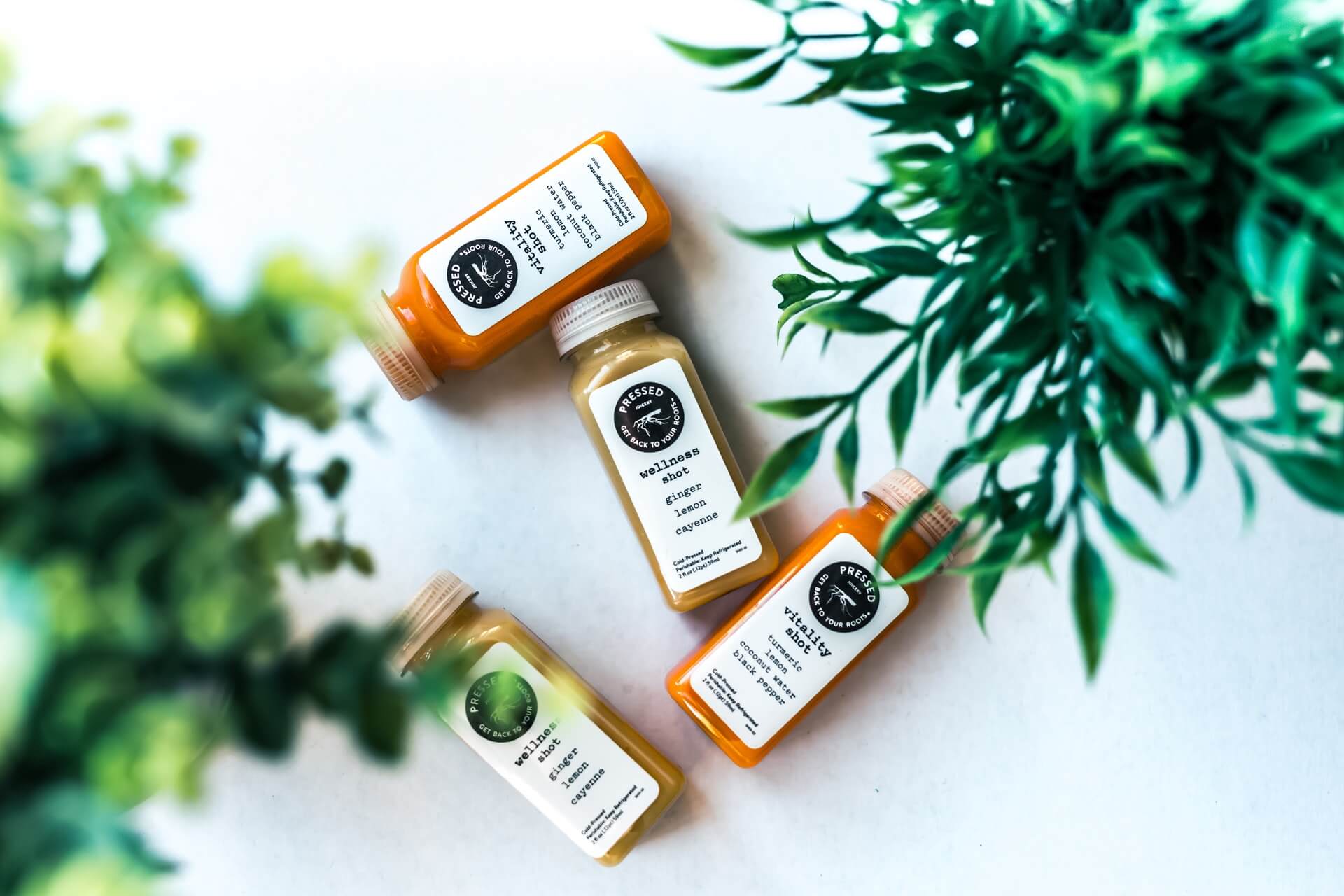 This is one of the best ways to make money through knowledge. By reviewing the product, you use your knowledge to make money. In this method, you review a product of a brand on their website with the name of your website. Or on your website, you review a brand's product. For which the brand offers you money.
The idea behind this method is pretty simple. When a consumer sees that a brand's website has written something good about it, they are attracted to the product that directly benefits the brand. It is similar to generating leads. For which the company provides you with money directly.
Earning
In this method, the company gives money directly to you, so there is more earning in such methods. You get more money due to no deduction or commission in between. Relatively more money comes to your hand. Earning is directly proportional to the reputation of the website in the related niche. If your website can generate enough leads, then you can earn more than Rs. 30,000 per month.
Requirements
Your website should have interesting content in a limited but interesting niche to earn from respected brands—bond with companies having similar products to your website's niche. Suppose your website is based on mobile and accessories, then you have to connect with mobile or accessories companies.
#9. Affiliate Links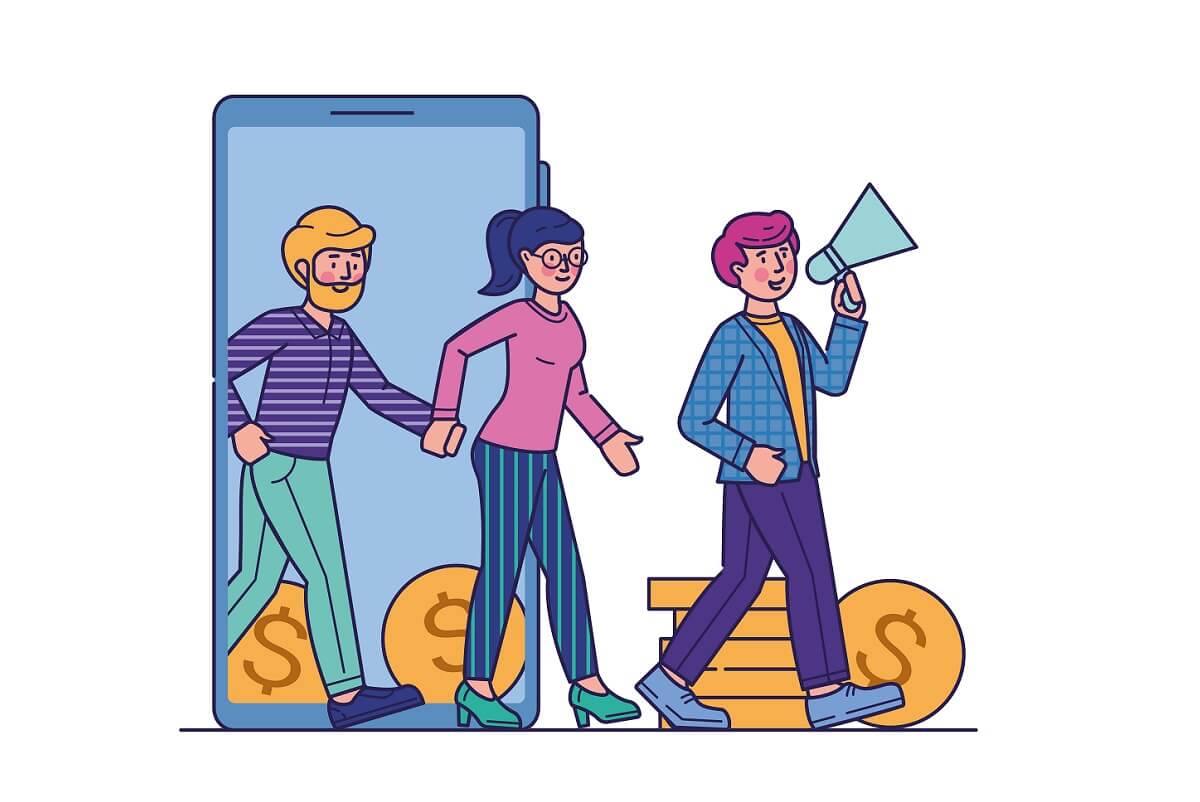 It must have happened to you often that you visited a website, and when you clicked on a word or a link, it redirects you to a new tab. An advertisement appears on that tab. Now, this type of marketing or advertising is called affiliate link marketing. The owner of the website, instead of directly advertising a third party, puts a link to the website of that third party on their website. By clicking, the user reaches the third party's website, and the third party is marketed.
Many website owners usually put those links on newsletters or subscription buttons.
Earning
Companies pay the website owner according to the traffic they are sending to the third party website. Thus more visitors you send to the third party, the more you earn from them.
Requirements
The website should have engaging content to increase the number of visitors. There should be attractive words to which the users will click.
#10. Ads Through Banner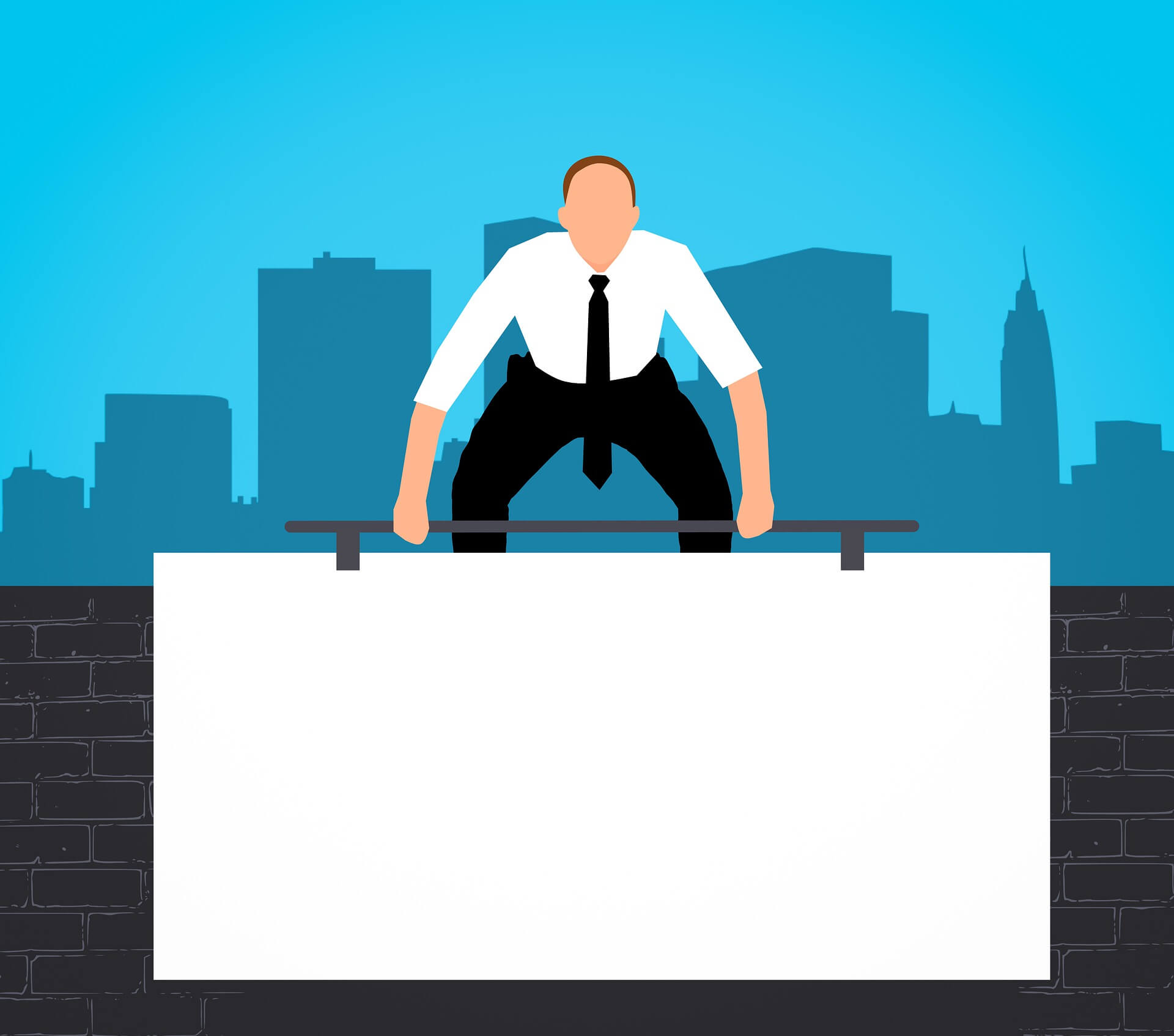 It is one of the easiest ways to make money through advertising. In this method, you place the banner of a company on your homepage, which leads to the advertisement for that company. This method is not used much because most websites recognize a single page. Being a single page, fewer banners can be put in place, which also generates less money by encasing more space.
If some website has given such content in which they are talking about the top 10 or top 5 things, instead of appearing on a single page, they show each point on a page and appeal to go to the next page to see the next point. In this way, due to having many pages, more banners can be placed, which can increase your earnings.
Earning 
For each banner, companies pay 1000 rupees per month if you have a high traffic volume.
Requirements
You must have a multi-page or dynamic website—good content for more traffic volume.
#11. Cost per action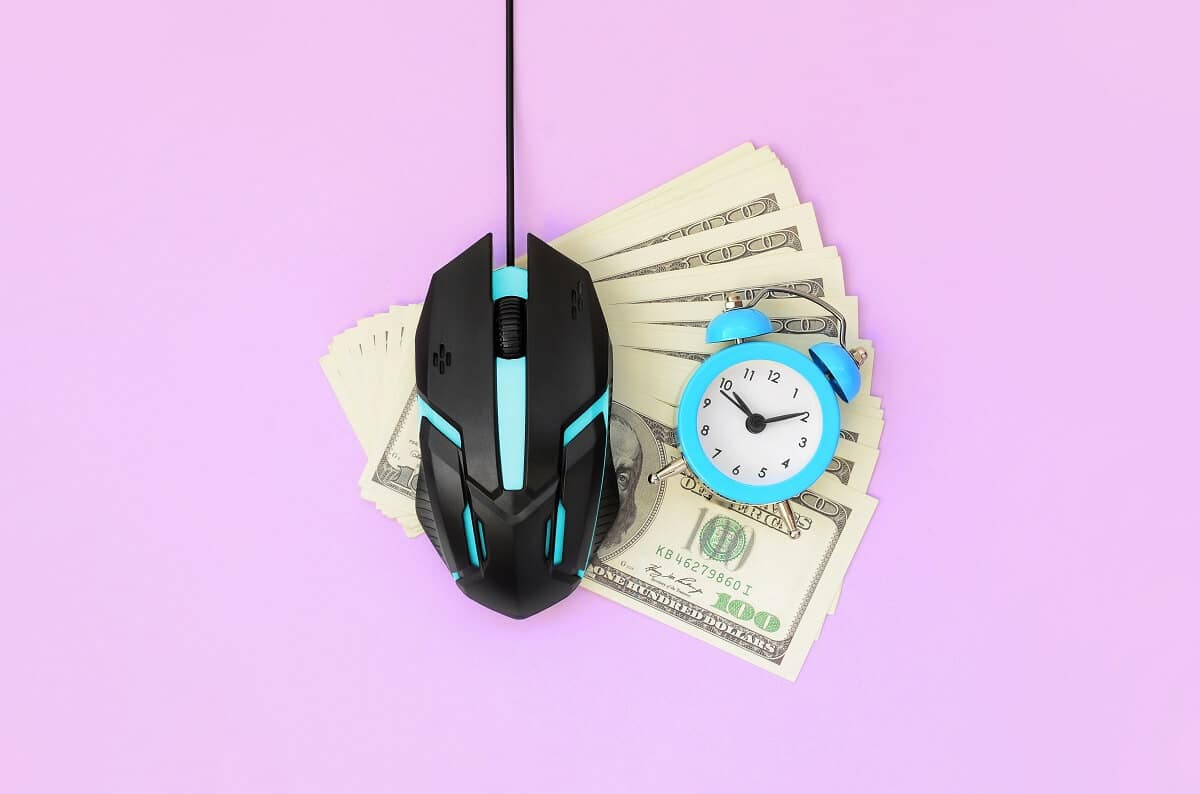 This method is more useful for a website whose content is very professional. Whenever a user reaches the website of a third party through the advertisement given on your website and makes a purchase from there, you get paid. This method is very similar to affiliate programs. But in this method, you are provided with a fixed price by not getting the commission for the benefit of the product made, regardless of the price of the product sold. Such methods are useful for keeping a safe, constant income.
Earning
Average traffic volume websites can earn more than 15,000 rupees per month, but more if traffic volume is high.
Requirements
High traffic volume is needed to earn enough money.
#12. Pay per click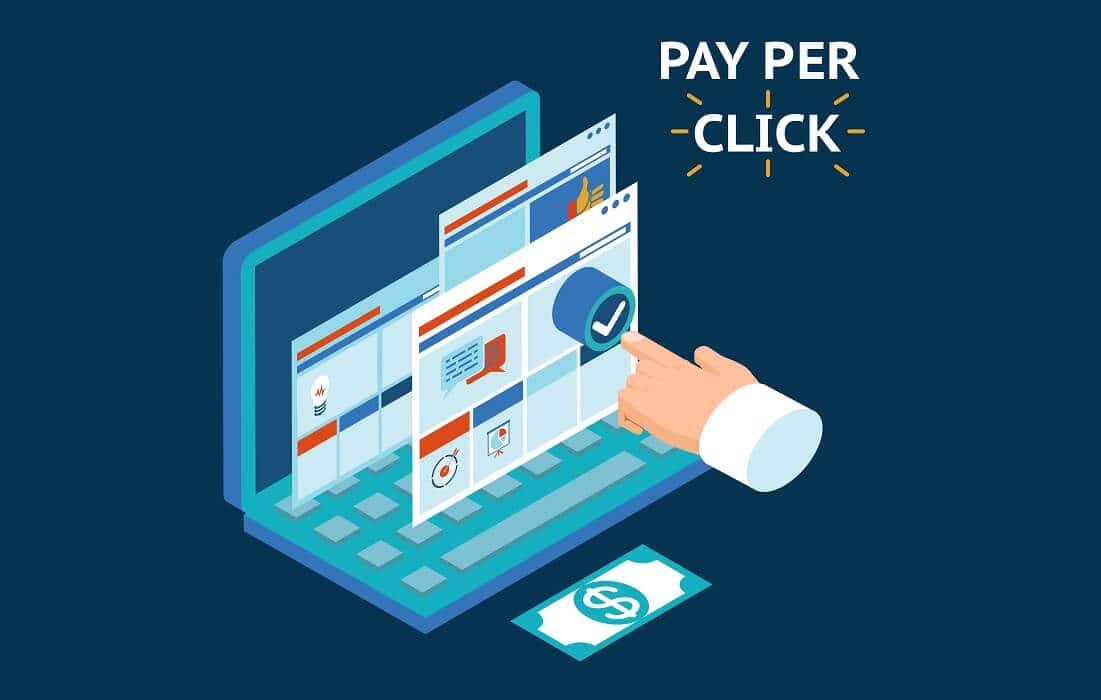 This method is used more by websites whose homepages attract a lot. Where the consumer comes and feels compelled to click on the ad. Websites that have high volumes of traffic prefer to use these methods. There is not much of a hassle to use this method. You do not even need to add content that matches advertising. All you have to do is create a page that more and more people click on it.
Earning
Due to high traffic volume, the website owner can earn more than 10,000 rupees per month.
Requirements
The ads should be attractive so that more people click on it. Strong content for more revisits.
#13. Cost per thousand display
This method is considered the easiest way to earn money in the e-commerce world. In this method, you do not have to worry about how many times people come to your website to read the content and how many times they are clicking on an ad or buying something. In this way, you need to keep good content so that people open your website more often. In this method, you are paid to show ads more often than clicks. The more people will come to your website and see the ad, the more money you will get.
Earning
The earning is not more but secured. You can earn 10,000 rupees or more per month at moderate traffic volume.
Requirement
High-quality content for more visits. Tie-up with CPTD advertisers.
#14. Premium Content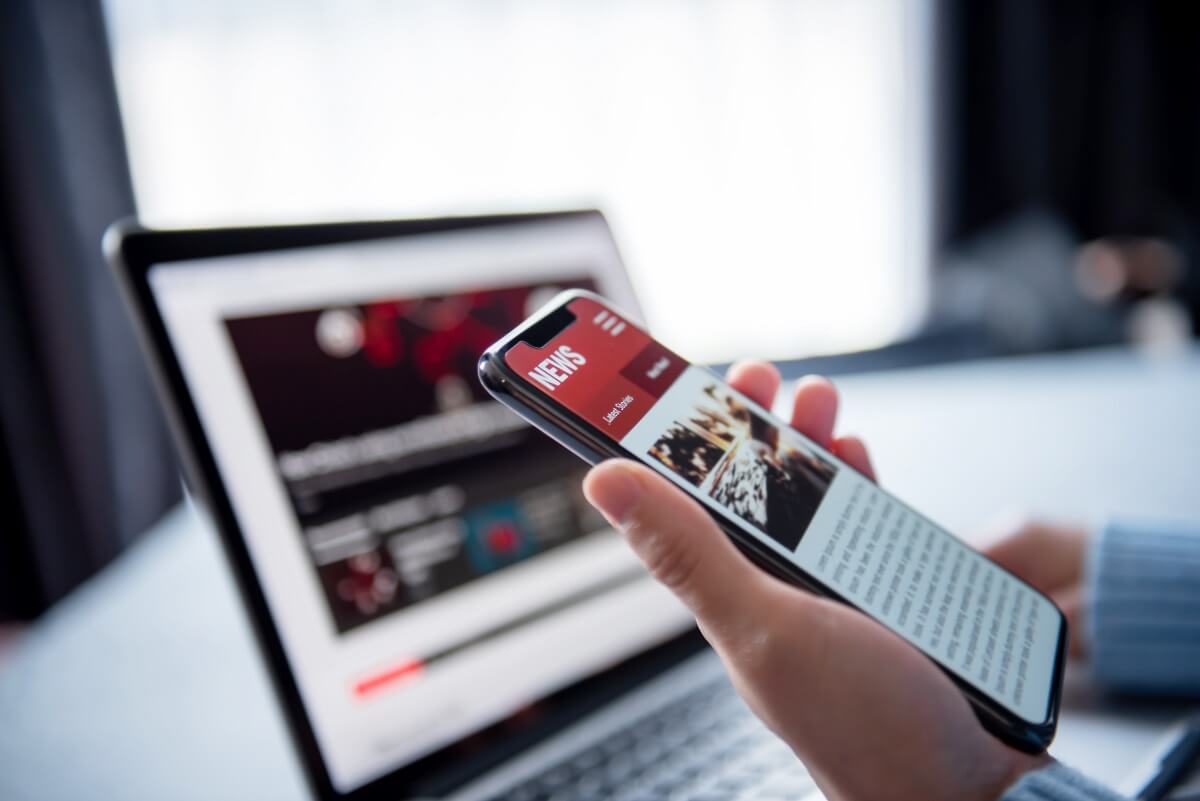 If you trust over your content and you are sure that your content will be useful for the user, then you can offer content for premium. Many websites offer premium access to the content.
Earning
Earning is based on the quality of the content.
Requirement
The site should be ad-free so that people feel uniqueness and professionalism. The content should be useful for the reader, and the design should be attractive.
Recommended: How to Create a Blog with Minimum Investment
To make the earning secured, website owners should use more than one way. It is clear from the above article that the most important thing on a website is the quality of content. The website should be focused on increasing traffic volume and develop constant content to increase the value of the site. Better SEO will help your website to come to the top in searches, and your presence in all searches will increase the traffic volume on your website, thus, will increase your earning.