The potential of earning money through YouTube is substantial. You can earn ample money that you may have never thought of, or imagined in your wildest dreams! Yes, we are talking sense and it is pretty realistic.
Predominantly, people think the primary source of making money through YouTube is advertising. However, you can also earn money when users buy your channel's YouTube premium subscriptions and in lots of other ways which we are going to inform you below.
Several YouTubers are monetizing their channels effectively, even if they do not have considerable subscribers. As many people mislead the YouTube business by considering a fact that one's earning potential is solely determined by the number of subscribers and the views, but that's not true all the time. The other requisite factors include the level of engagement your channel generates, the revenue channels you explore, and the niche you cater to.
In this blog, we will enlighten you with different ways through which you can yield impressive returns by putting minimum investment. If you are thinking of opening your own channel and becoming a YouTuber, follow any one idea with grit and commitment, and you will see astounding results.
Who Will Watch your YouTube Channel?
The type of viewers who are going to watch your channel entirely depends upon the niche you have entered in and the way you monetize the content.
If you have a better understanding of your own audience with demographic information at hand, more brands will target your channel, which will help you make more money.
It is imperative to pay heed to the following aspects
The majority of the viewers' age group your channel is watched by.
To watch your channel's skews, and check whether it is mostly viewed by boys or girls.
Your audience's total watch time or overall engagement.
The region where your content is mostly seen- what countries, states, or cities.
14 Ways To Earn Money From YouTube
Many strategies make it possible to make ample money until you know those strategies and ways.
The fact is almost 500 hours of video are uploaded to YouTube every day, however, every individual uploading the content is not entitled to fetch earnings. The competition is so fierce on this platform that you are required to follow powerful strategies and adopt the most efficient methods to jumpstart your money-making on YouTube.
Listed below are the best ways which will help you find the answer to how to earn money from YouTube:
1. Become an Affiliate and Review Products
In order to earn from ads, you may need to have massive subscribers. In your initial phase, you cannot rely completely on advertisement revenue as it may take a lot of time to achieve a considerable subscriber base. However, associating with brands and reviewing products to earn commission is one of the most effective ways of making money from YouTube.
You can generate decent revenue by looking for companies who want to invest in affiliate marketing if you have an engaging and loyal audience on your channel. A perfect chance to grab a percentage of sales made by sharing your unique affiliate links in your video description.
2. Offer Video Editing Services

Why not sell your skills and help other people by making their videos captivating? All kinds of video creators are eligible to earn money by offering video editing services. However, one should be proficient in video editing and have specialized expertise, and creativity.
Many companies charge a hefty amount for editing videos, you can charge a bit less amount to gain recognition in the beginning. Transforming a simple video into an engaging one and offering your customers a concierge YouTube video editing services is a sure shot way to success.
3. Earn from Ads
The biggest source of revenue from YouTube is becoming a YouTube partner and yielding returns from ads. Many professionals are earning an impressive amount and that's why it is considered to be the most essential revenue stream if you want to make a living from YouTube.
There are many ways to make money from ads including Google Adsense, channel memberships, and the ads displaying before your videos.
To generate revenue through ads, as a YouTuber your channel must garner 1000 subscribers, and a minimum of 4000 video watch hours in the last 12 months. Whenever you achieve a 4000-hour video threshold, you can tap into YouTube monetization.
The customers who have opted for a YouTube premium subscription are not entitled to see any ad, still, YouTube supports creators by allowing them to earn a percentage of commission of total watch time. However, apart from ads, there are many other ways to maximize the earning potential on YouTube.
4. Merchandise Sales
Selling your merchandise products to your relevant audience is one of the greatest ways to yield immense revenue. You just need to offer a service to the viewers and let them know about the products by providing them with a link in your videos. For instance, A renowned toy channel on YouTube named 'Ryan's World' sells T-shirts and toys.
You can sell any physical product, downloadables including e-books, art prints, etc. However, ensure to use a seamless and secure payment gateway before you advertise your products.
5. Collaborate with Esteemed Brands to Sponsor You
Various businesses across different industries including gaming, apps, beauty & wellness, nerd culture, toys, and tech are paying a good amount of premium to promote their brand or products on YouTuber's channels.
If your channel is able to generate organic sales it will help the brand to boost its sales. At the same time, it will make your channel popular. It is witnessed by many brands that showcasing organic content on YouTube channels is an effective way of marketing compared to spending ample money on advertisement.
To return this favor, these prominent brands sponsor your video and widespread it among the mass audience by doing a paid partnership. Listed below are the 3 tips that must be followed in order to make sure sponsored content work for you:
A) Disclose Paid Partnerships: Neve let your audience lose trust in you/your channel. If you are getting paid for a product recommendation, always let your audience know the truth. Staying transparent about product endorsements will always help you sustain your business and relationship with your audience.
B) Promote Products in Audience's Interest: Ensure that you are promoting a product on your channel that adds value to your audience, blend efficiently with your video, and most importantly, be relevant to your channel's theme. Making money the measure of everything and not considering these factors may disappoint your audience.
C) Niche-Specific: Sticking your channel to a particular niche is always preferred more by reputed brands. Even if you do not have subscribers in millions, still you can get started with brand partnerships.
6. Get Your Fans to Pay You Directly
You can set up a process that allows your fans to support your channel by paying you. There are different ways of making money that may require a lot of effort, but earning this way will require you to ask your fans to show their appreciation with their credit/debit card. Following different steps will help you motivate your fans to pay you:
A) Persuade Your Fans to Become Youtube Premium Members: Encouraging your subscribers to become a YouTube premium subscriber may not benefit you extensively, but still, you will earn by a cut of their subscription fee whoever is watching your channel.
B) Host Live Chats Through your Channel: YouTube replaced its fan funding feature with Super Chat in 2017. Organizing live chats by using Super Chat is exclusively available to YouTube partners while they live stream.
As per the Super Chat feature, users are set to be highlighted and pinned for a set amount of time depending on how much the users are paying in the live stream.
C) Persuade your Fans to Become Channel Members: The viewers get access to the live stream of your channel by paying a particular amount. Besides the access, the viewers get badges and custom emojis.
Building a promotional strategy to encourage your fans to become your channel members is indispensable. Plus, you should include several tiers of membership. Similar to Super Chat, the feature is only available to YouTube Partners.
7. License your Content to the Media Houses
Still not sure, how to earn money on YouTube? It is another way that allows you to earn ample money if your video goes viral. Once your video is in high demand, news outlets may require to replay your content to their audiences. In order to achieve their target, they pay a handsome amount to the owners of that YouTube channel.
Always ensure that you have updated your contact details on the about us page; including your phone number, and email address.
If you have a video that is not much recognized, some platform like Jukin Media is a magnificent place to start. It is a platform where you can sign-up to a video rights marketplace, and this will help your video to circulate among different types of audiences.
8. Crowdfund your Creative Project
Finding the most effective ideas that will enable you to know how to earn money from YouTube by raising your funds? Well, money is the only element standing between an idea and its execution. Whether you want to opt for hiring an actor, use advanced equipment such as a camera, editing software, or cover other production costs, money makes all possible.
This monetization strategy only involves a one-time effort and could prove to be convenient to pull off than the recurring membership model. As you may fall in trouble when you have to rely on your funding goals.
Crowdfunding strategy can be executed impeccably with the platforms mentioned below:
A) Kickstarter: It helps you offer fascinating perks to your fans depending upon how much they are willing to donate. This platform is great for funding creative projects and useful products that add value to the viewer's life.
It is vital to keep your funding goal attainable because once you actually meet the goal you set, you will be able to secure it.
B) Indiegogo: This platform offers more flexible funding options as compared to Kickstarter. Primarily, Indiegogo is best-known for detailing your project idea, letting people know the budget for its execution, and the act of fundraising.
9. Sell Online Courses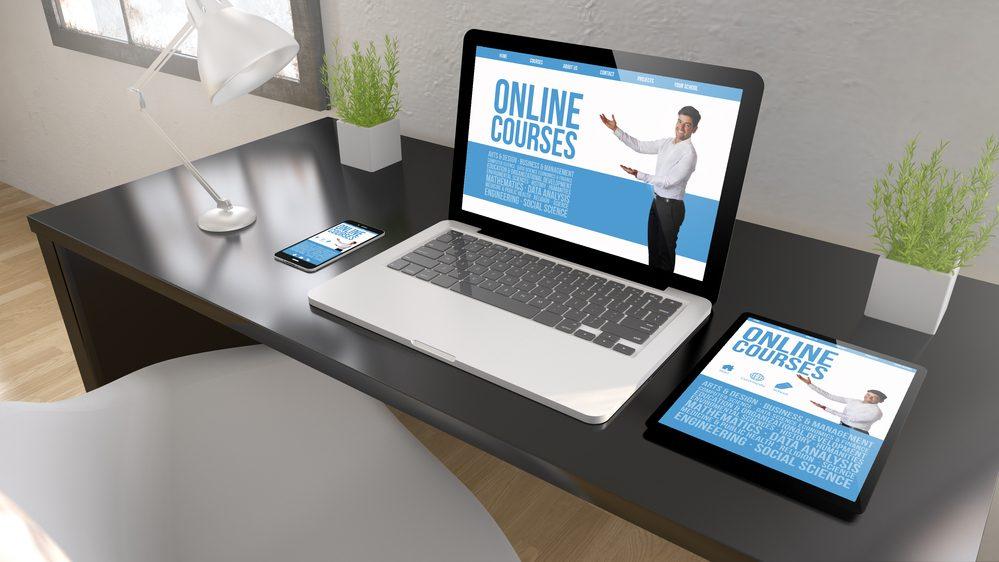 A lucrative opportunity is waiting outside your door. If you are already good at informative or educating people about a specific topic, you can earn a decent amount showcasing your videos.
One should know to package your proficiency and teach a skill relevant to your audience/subscribers through an online course. If your subject and teaching skills are validated by your subscribers, you can yield astounding returns. You can also create your own digital products and sell them through your YouTube channel including templates, e-books, printables, downloadables, and workshop events.
10. Consulting, and Coaching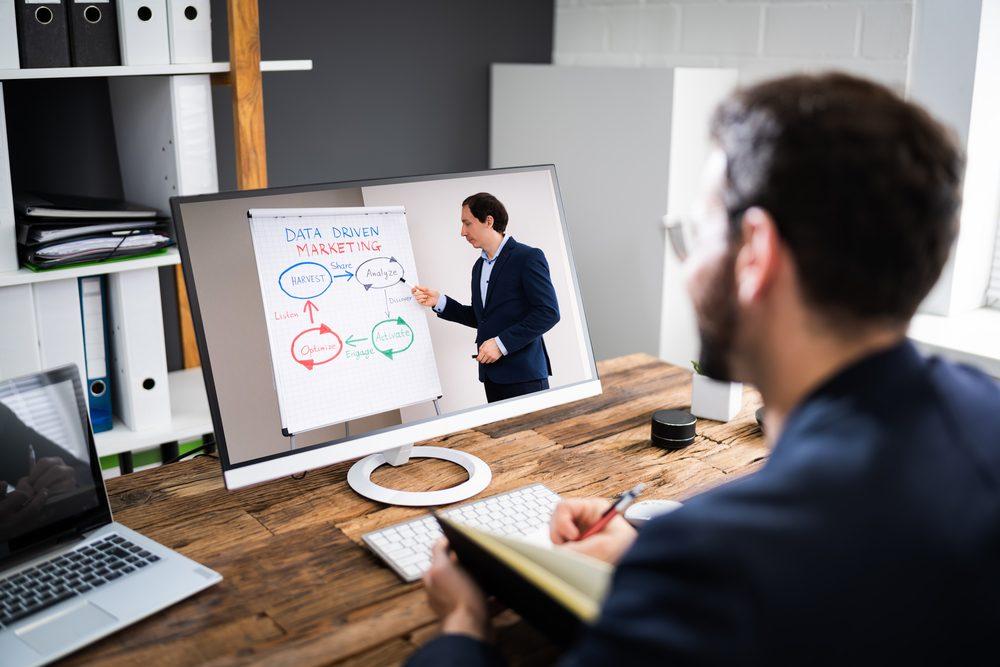 If your channel has reached a considerable level of subscriber-base, the potential of earning by leveraging the consulting services to your audiences is great to generate more revenue.
Becoming a marketing consultant and getting paid for the services you provide to your audience on an hourly basis! Sounds interesting? You can easily achieve this target by following the methods listed below:
A) If you have to manage a thousand viewers on every video you publish. Even prominent brands and other companies who want to promote their product or services may use your channel and pay you heavily. Furthermore, they may also approach and pay you well in order to manage the company's channel.
B) The other way round is to consult businesses in your area of expertise that you teach on your channel.  You can also offer one-on-one coaching sessions to the audiences and charge them as per the skill you are going them to teach and the time invested to teach that skill.
11. Perform a Live Show
One can also get paid handsomely for gigs in which they perform live in niches such as comedy, acting, arts, magic, pranks, or dance. You can host and perform the videos of your talent live on YouTube. The audience would love to see you put up a live show if you have already built a substantial subscriber base. Even if not, this is one of the best opportunities that help you increase your subscribers.
You might have seen various artists, comedians, actors, or dancers go around the world conducting shows and getting paid really well. You can reach the same level by creating your own gigs and uploading them on your personal channel.
If you want to take a tour on how to make a perfect gig, you can check out the gig marketplace including GigSalad.
12. Explore Earning Potential from YouTube Red
Did you know that YouTube also provides its users with an opportunity to earn extra money for viewing ad-free content? Yes, you have heard it right, even without ads can generate up to 55% of revenue depending on the view time duration.
You can use YouTube analytics to check to view your statistics like video engagement and watch time.
13. Become an Amazon Influencer
Becoming an Amazon Influencer will not only help you get recognized globally but also maximize your YouTube presence and allow you to generate ample money via Amazon recommendations.
Once you join the Amazon program, you can place the product links in your video description. You will be getting a handsome commission of up to 8 to 10% once the users click through and make an Amazon purchase.
Also Read: 120 Best Affiliate Programs
14. Get Skillful in YouTube SEO
Finding an effective answer for how to make money on YouTube? Maximizing your YouTube SEO is one of the best ways that will help you step up your game. To conduct YouTube SEO, it is imperative to perform extensive keyword research. Simultaneously, you must think of something unique in relevance to what the majority of people are searching for on YouTube.
The next step is to ensure of using high-quality keywords in your video title, video tags, and descriptions.
After uploading your content on YouTube, check your 'YouTube Traffic Source' report which will brief you about what is being searched by most of the people while they come across your videos.
Listed below are the 5 SEO ranking factors that are vital to consider on YouTube:
Thumbs up/Thumbs down ratio
Number of Comments
Subscribers after watching the video
Click-through-rate on the YouTube search results
Video length
List of Highest-Paid YouTubers
Ryan's World ($29.5 million)
PewDiePie ($29.5 million)
Dude Perfect ($20 million)
Jake Paul ($20 million)
Markiplier ($19.5 million)
Rhett and Link ($18 million)
Like Nastya ($18 million)
David Dobrik ($15 million)
DanTDM ($16.5 million)
Jeffree Star ($15 million)
Preston Arsement ($14 million)
VanossGaming ($11.5 million)
Logan Paul ($10 million)
Blippi ($7 million)
 How to 'Sell' Without Infuriating Your Audience?
One must ensure their promotion does not sabotage the integrity of their content. At the same time, it is also significant to question your audience about the promotion or product you are selling. As, if you don't ask, you will never get what you want. So, how to maintain the equilibrium? There are ample 'placements' that you can choose from to promote your campaigns or products seamlessly, including:
1. Adding YouTube Cards To the Videos
Whether you are doing a paid partnership with a brand or holding a campaign for promoting your own product/service, creating and adding YouTube cards is one of the best ways to behold the eyes of the audience. However, the pop-up timing for these cards must be set up at the time when they are relevant causes minimal distraction to the viewers.
2. Record a Call to Action
YOu can grow your viewership and enhance customer engagement by adding an impactful line at the end of your video. For instance; If you liked our video, hit the bell button, and subscribe- Adding something like this!
It will help you grab the viewer's attention, and if the audience really liked your video, at least some of them will subscribe to your channel and boost your YouTube earnings.
3. Add Links to Your Video Descriptions
Adding links to the video descriptions is a superlative way to funnel viewers to your store, Kickstarter campaign, Patreon page, or the other revenue-focused part of your online platform.
Challenges Faced While Making Money From YouTube
Now that you got to know how to earn money on YouTube, another important thing to know before you jump into this stream of business is the troublesome situation you might face while generating revenue.
YouTube video creators might experience some challenges even after following the best practices. The YouTube content creator gets paid on monetized views, but not on total views. As a result, the effective CPM (Cost Per Thousand) can be extensively low.
How Many Minimum Views do you Need to Make Money?
YouTube does not pay the video creators on a per-view basis. Instead, they pay you for the viewers/users watching the ads for 30 seconds and clicking on ads on your videos. Viewing the ad for 30 seconds allows a creator to earn up to $5.
Whereas, you can only cash out your earnings from YouTube once your balance reaches a minimum of $100.
YouTube is an excellent business stream that can help you fetch a huge portion of the money. It also allows you to get immense exposure to your work.
Most of the YouTube top earners get the maximum revenue generated through Adsense, which makes it quite difficult for amateur/growing video creators to solely rely on that business model. Thus, it is vital to experiment with the distinctive monetization categories on how to make money on YouTube.
One important thing to always keep in mind is that don't put yourself under too much pressure. As you need to invest a lot of time into this business. It may take a couple of months or even a year to start generating revenue on YouTube.
Recommended: How To Earn Money From Instagram
FAQs
Q1) Is It Easy to Make Money From YouTube?
It is easy to make money from Youtube if you upload engaging and trending content, accumulate a bunch of views, sell subscriptions, and garner advertisement revenue.
In addition, the creators have several ways through which they can monetize their video content including fan funding, merchandise sales, and corporate sponsorship from esteemed brands.
Q2) How Much Can I Make Through YouTube?
There is great potential if we talk about earnings through YouTube. Top YouTube stars make circa $20 million a year.
Q3) How To Make Money on YouTube Without Ads? 
Yielding stupendous outcomes by showcasing your skills and exceptional work on YouTube is one of the ways to find a stepping stone for success. Some of the best options to make money without ads include getting a YouTube sponsorship from a recognized brand, selling digital products, e-books & online courses, adding affiliate links to your video descriptions, using crowdfunding methods, and selling coaching & consulting services.
Q3) How Many Subscribers Can Help You Make Money?
As per the YouTube policy, you need at least 1000 subscribers to monetize your channel. Even if your channel manages to garner 1000 subscribers, it is still possible that you do not start earning anything from YouTube. As your content has to meet other criteria including 4000 watch hours within a 1-year duration.
If you apply and are accepted to YouTube Partner Program eligibility requirements, you can start monetizing your uploaded content or the videos you upload in the future.
Q4) When Do You Start Making Money on Youtube?
You are not paid for uploading the videos on YouTube. So, you have to do a lot of hard work, and monetize your videos in order to generate revenue through your uploaded content. The ways of monetizing your videos are already explained in the blog. Some of them include using crowdfunding, consulting, brand-paid partnerships, ad revenue, etc.
Q5) What is the YouTube Revenue Per View?
Many factors decide your average Cost Per Impression (CPM). So, there is not any definite answer to how much 1 view is worth.
These factors include the industry you are in, the country you are located in, the type of audiences watching your content, and the number of people who click on your advertisements. Furthermore, the advertisers follow a strategy before placing an ad on a YouTube channel that is based on Cost Per View (CPV) or Cost Per Click (CPC) basis.
For example; You may not get anything for 2 views, and get $4 for another view if that viewer clicks on a high-value advertisement.
However, the average rate paid by an advertiser varies between $0.1 to $0.3 per view. Moreover, an average channel has the potential to get $18 per 1000 views. That implies an average video creator can make between $4 – $4.5 for every 1000 views.
Also Read: Top 50 YouTubers in India
Always follow community guidelines and stay away from inappropriate/illegitimate content that can be reported as abusive, spammy, hateful, infringes or copyrights, to steer clear of any trouble.
You can let us know in the comment section which money-making idea from YouTube dis you like the most!