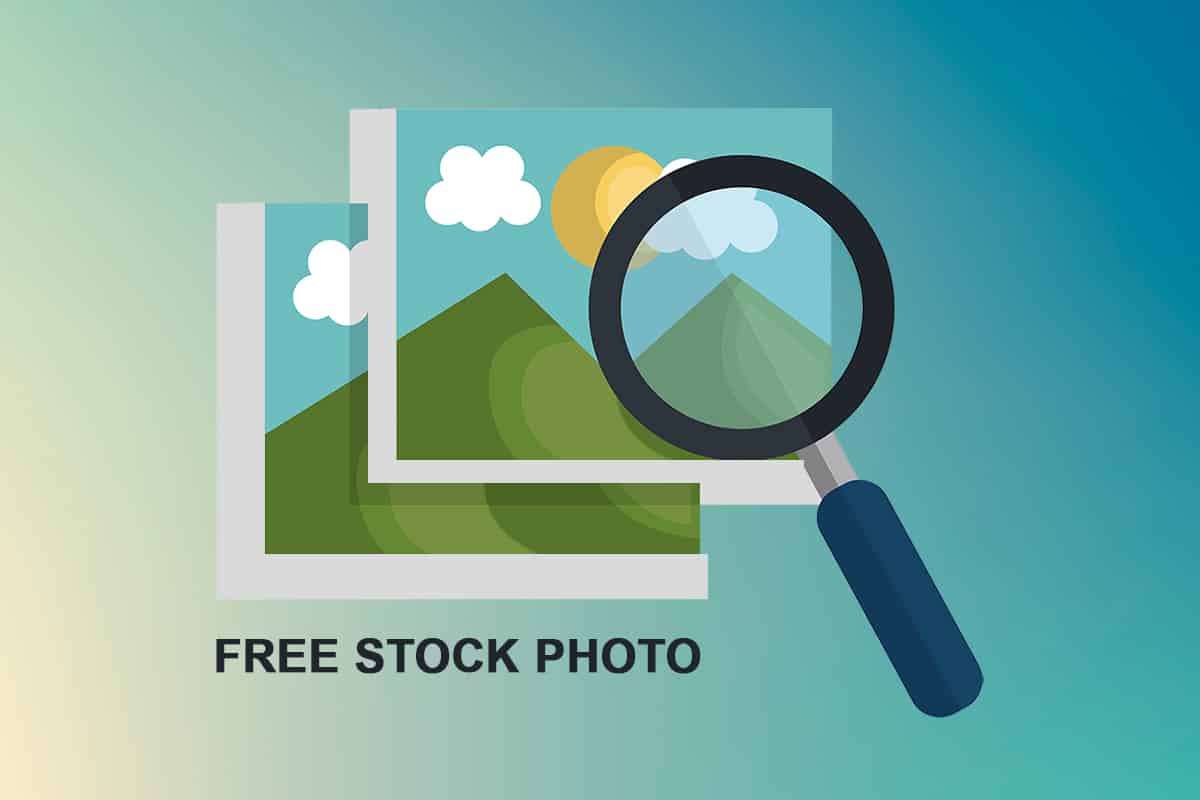 Good at photography and seeking some secure and reliable ways to make money through it? A lot of photographers think that selling stock imagery is an excellent method of turning creativity into cash. Fortunately, there are free stock photo sites that you can use for pictures that you have never used.
People who do not have photography talent can use these stock images to decorate their blog and pay them in return. A few sites might ask for a charge for using the image, but some of them offer them for free as well.
For bloggers and web owners, free stock images are a great medium to source photos for their featured blog images that they can use on social media, blog posts, or articles. Thus, it would be best to take full advantage of the free stock photo sites as they can help make your website look even better.
What is a Stock Image Website?
Stock photography is existing photos made available for license by paying a charge to both photographers and the stock agencies managing them, getting the right to use them legally in distinct ways. At the same time, the author keeps the copyright of their work. These pictures are already captured, edited, and ready to use.
There are two types of stock images:
Pictures for which you would have to pay a licensing fee
Pictures that are free for use
Usually, the pictures that you get on stock image websites are royalty-free, which means you can use them anywhere without giving credit to anyone. In fact, the best part is that you can also edit the stock images and distribute them in marketing campaigns.
This was about stock image websites; let us know the meaning of some more words before using free images.
Terms to know
These terms might come up a lot of times while discussing the free images, so let us have an insight about them so that you do not face any issues:
1) Creative Commons- It is a non-profit organization that facilitates the sharing and usage of creativity and knowledge with the help of free legal tools. Numerous kinds of creative commons licenses range from enabling any type of usage with no attribution to enabling specific uses and no alterations.
2) Public Domain- On Public Domain, you would get images whose copyrights have expired, are inapplicable, or have been forfeited. This does not mean that any free image on the internet would also be in the Public Domain.
3) Royalty-free- Here, free does not always mean that you would not have to pay anything for that. There are a few royalty-free images wherein you would have to pay a one-time fee for getting the right to use that picture. Once you pay the fee after that, you can use it as many times as you want.
The free word in Royalty-free means that you would not have to pay any royalty to the owner for using the image.
These are some of the terms commonly used in the context of photosites; now, let us move forward and check for some of the wonderful free websites that offer free stock photos.
25 Best Free Stock Photo Sites to Use
This list was created after a lot of research so that you can get excellent images for your website, blog, or articles for free and from reliable sources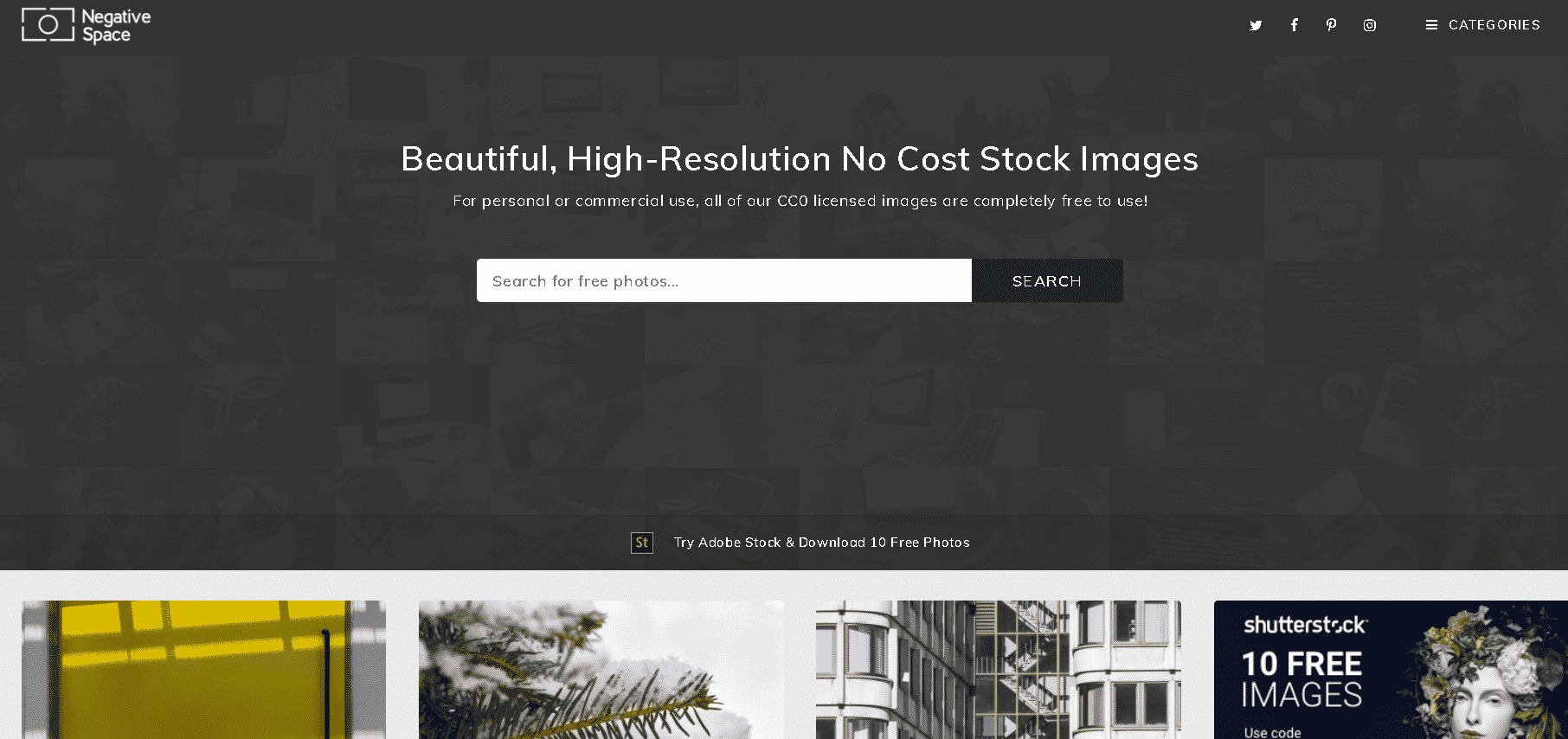 People like this website because you can get new stock photos as they upload new pictures every week. Any person with a camera is welcomed here as they aim to help amateur photographers by providing them with a platform where they can share their work with the world plus support fellow creative's.
All the pictures that you would find on Negative Space are shared without copyright restrictions; this means that you can use them for free and as you like. Their collection is constantly growing as here you can get pictures related to anything and everything.
You can find the pictures easily as per your niche as they have filters where you can sort the pictures by category, color, etc. It is recommended to subscribe to their newsletter as you would get the notifications whenever they update the pictures, and you can check them out if needed.
Also Read: Top 31 Highest Paid Bloggers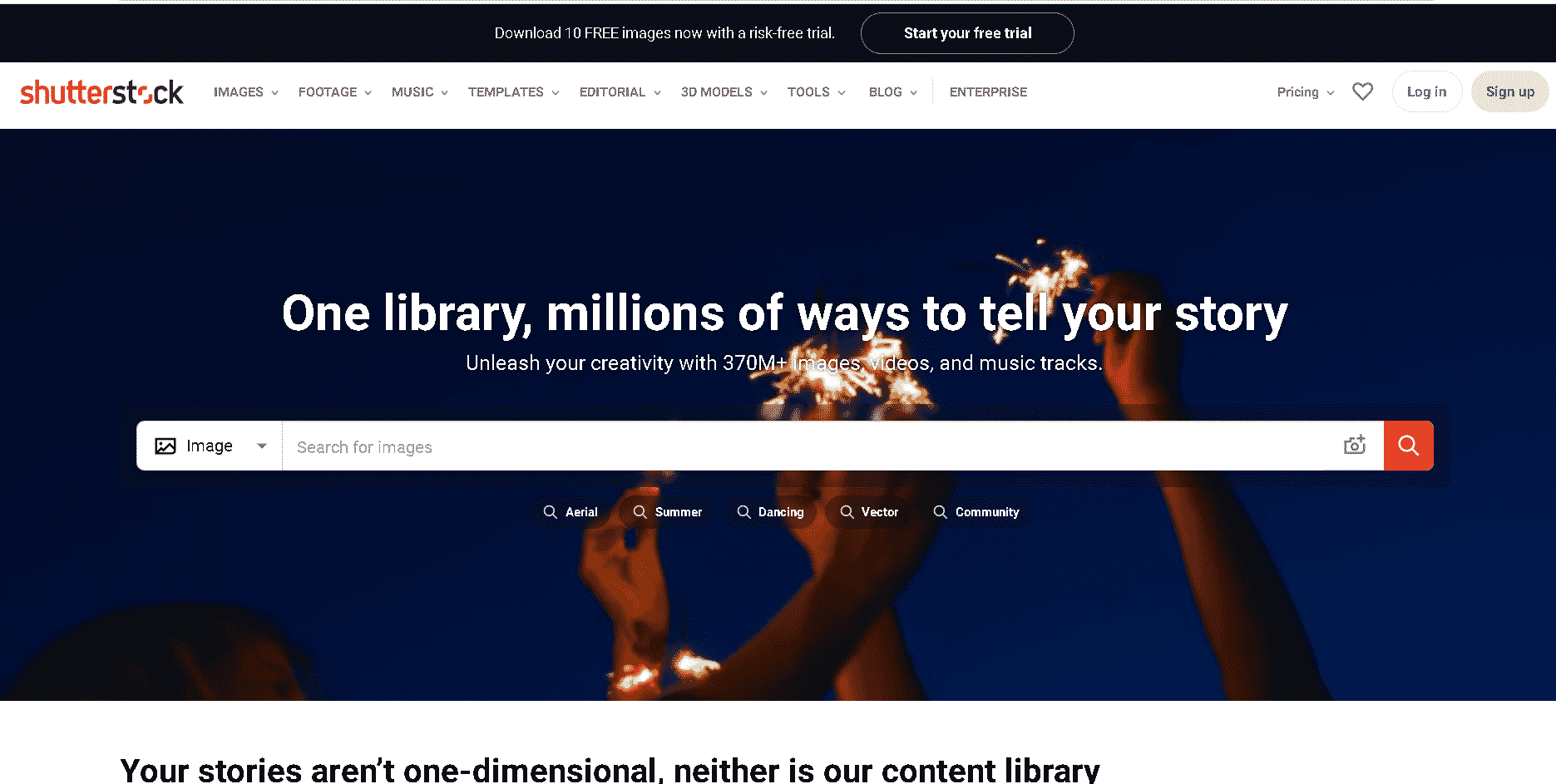 It is one of the most successful premium stock image websites that offers free registration, and the commission rate starts at 25%. In their image library, you would see millions of royalty-free stock photos, graphics, and illustrations. For getting accepted with them as a photographer, you would have to submit 10 photographs out of the 7 that must be approved.
They are persistently working hard to ensure that their users get the highest quality content on their website. You would be amazed to know that every day Shutterstock adds more than 10,000 high-resolution pictures, which means that you have lots of choices to make, and that too for free.
This is a great platform for professional photographers as they can earn a huge amount of money through it once they get approved. It is an authentic platform, and you get the payments without any delay.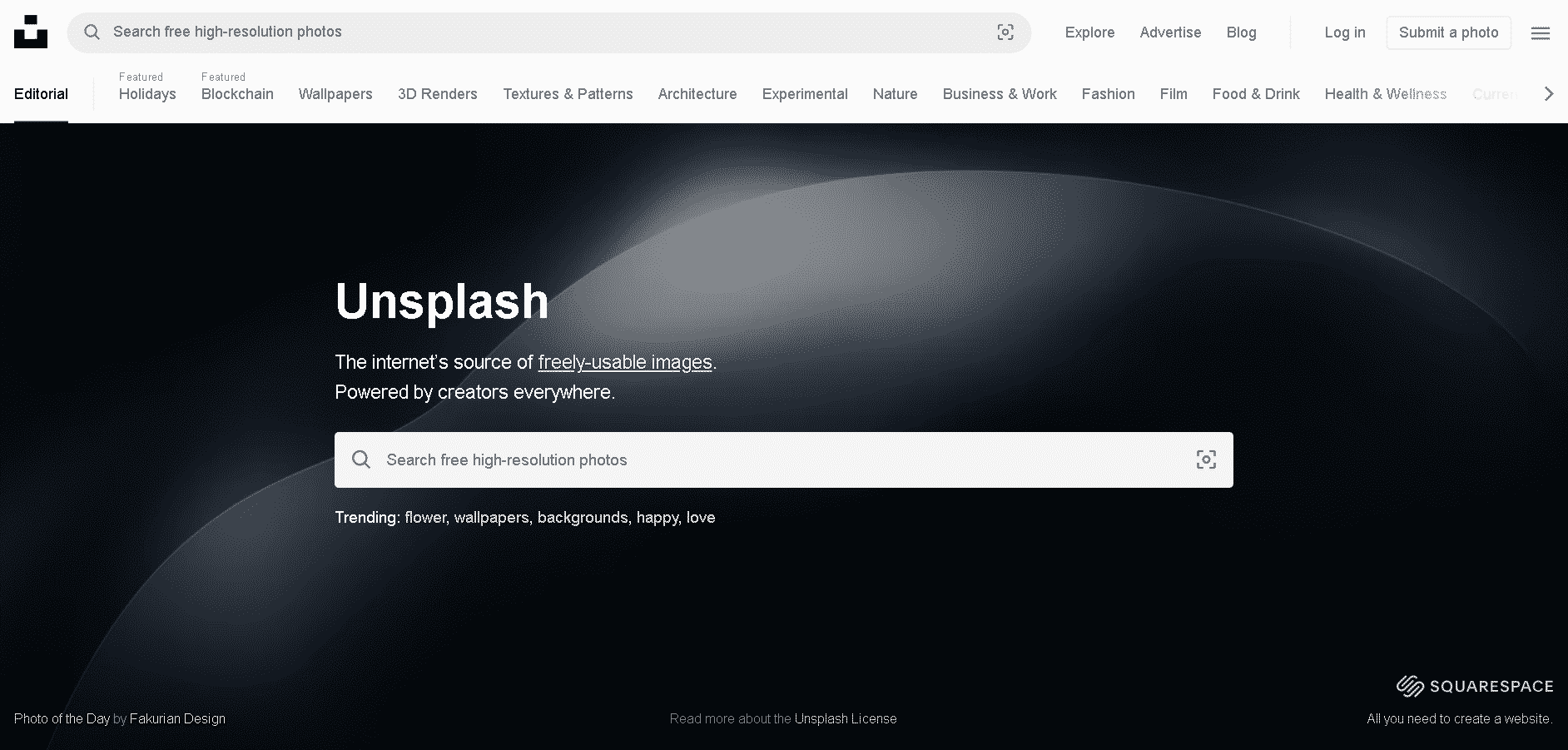 They provide the users with a massive collection of free high-resolution pictures and have become one of the best free Stock Photo sites. They upload 10 royalty-free 'do whatever you want' photos every 10 days, which means you can use these pictures as you want.
All the pictures they post are free to use under the Creative Commons License (CC0). This means that you have the freedom to copy, edit, distribute and use the picture without any permission.
The reason why people like visiting this website is because of the uniqueness of the pictures they offer. Usually, the pictures that they upload are from pro and semi-pro photographers. All in all, here you can get a well-curated collection of fantastic pictures, plus with their search tool, you can find the pictures quickly.
If you want, you can also create your own collections on Unsplash; all you need to do is signup for an account.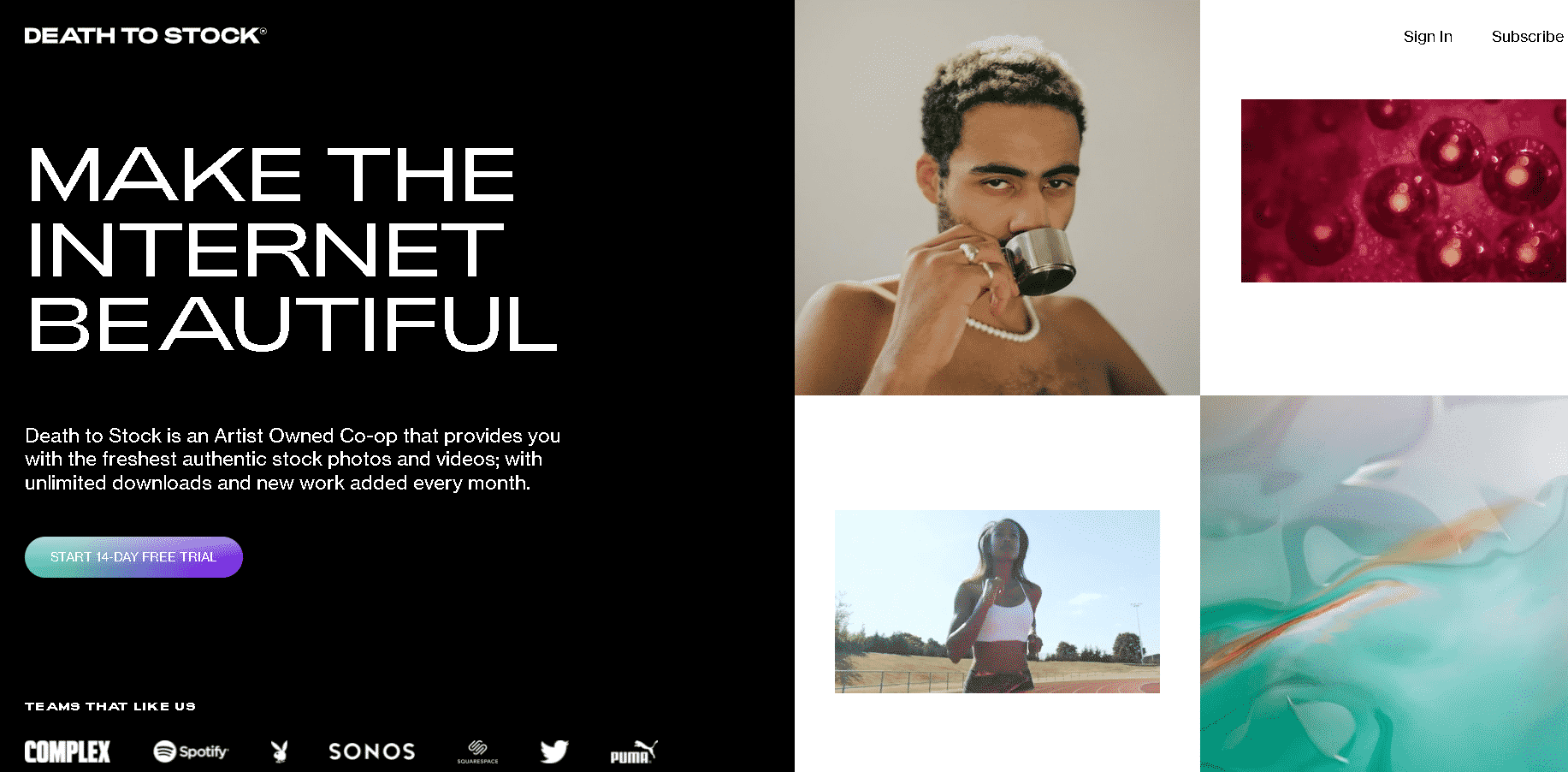 Allie and David are the founders of this website, plus they are excellent photographers as well. They started this website after looking at the challenges faced by businesses and bloggers to find free high-resolution pictures. Isn't that nice? Both of them have worked really hard and have earned a great name in stock photo sites.
You just need to signup with them, and you would start getting numerous royalty-free photos on your email every month; they do not have a gallery of photos.
If you like their collection and your budget allow, then you can also opt for their paid version, which is for $15 a month or $180/year. In the premium account, you would be able to access all the photographs in addition to more monthly images. The best part about their subscription is that a part of it is used to fund photography trips and other resource projects for keeping the resource moving forward.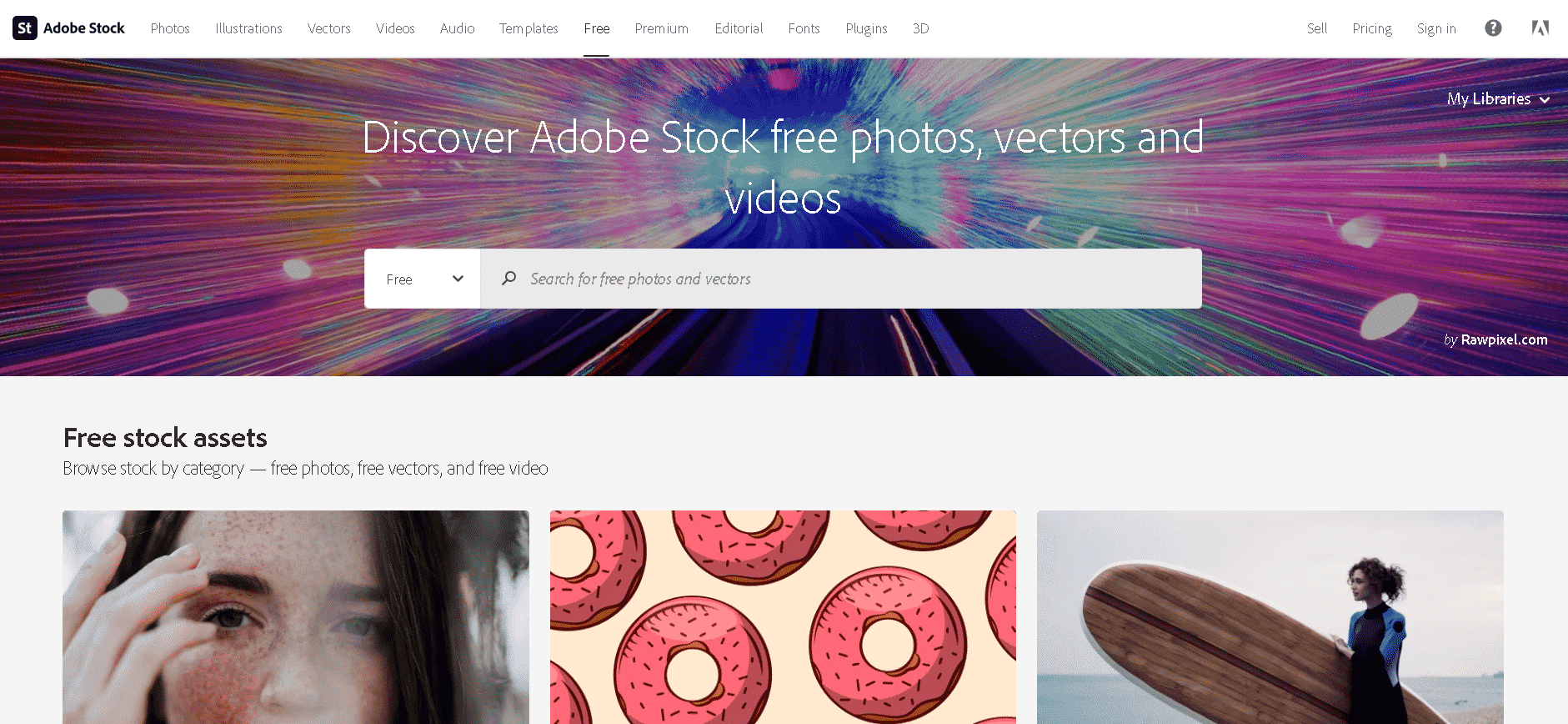 If you seek excellent quality pictures, templates, and illustrations, nothing is better than this platform. No other platform offers such a collection; recently, in October 2020, they made more than 70 000 stock pictures, illustrations, and much more and made them available for personal, business, and creative use for free.
The main motto of the founders while launching this site was to 'make the means to create access to all.' When you see their website, you will notice that all of their pictures are high quality, and they pay artists for their contributions.
You can find the pictures you want briskly as they have great filters that you can use to find the kind of picture you want. Also, you can upload a picture to find similar pictures, which is a pretty cool feature. Mostly, all the pictures on this platform are covered by Adobe's standard license terms, so always check before you download the photo, as there may be some expectations.
Also Read: 22 Top Money Earning Websites
This amazing free Stock Photo site is from the big brand Shopify. You can find thousands of amazing images here that can be perfect for blogs, e-commerce sites, personal & business websites. A lot of pictures here are licensed under Creative Common CC0, and some of them come under Shopify's own photo license.
It was launched to help entrepreneurs make better websites, products, and marketing campaigns. They have an easy to navigate photo categories and image collections with the help of which you can easily find what you are looking for. On Burst, you would find both free and royalty-free images, so check before you download any picture.
Mostly, all the pictures on Burst are original that were taken in-house and are themed around trending business niches. Thus you would get all sorts of pictures on this amazing platform.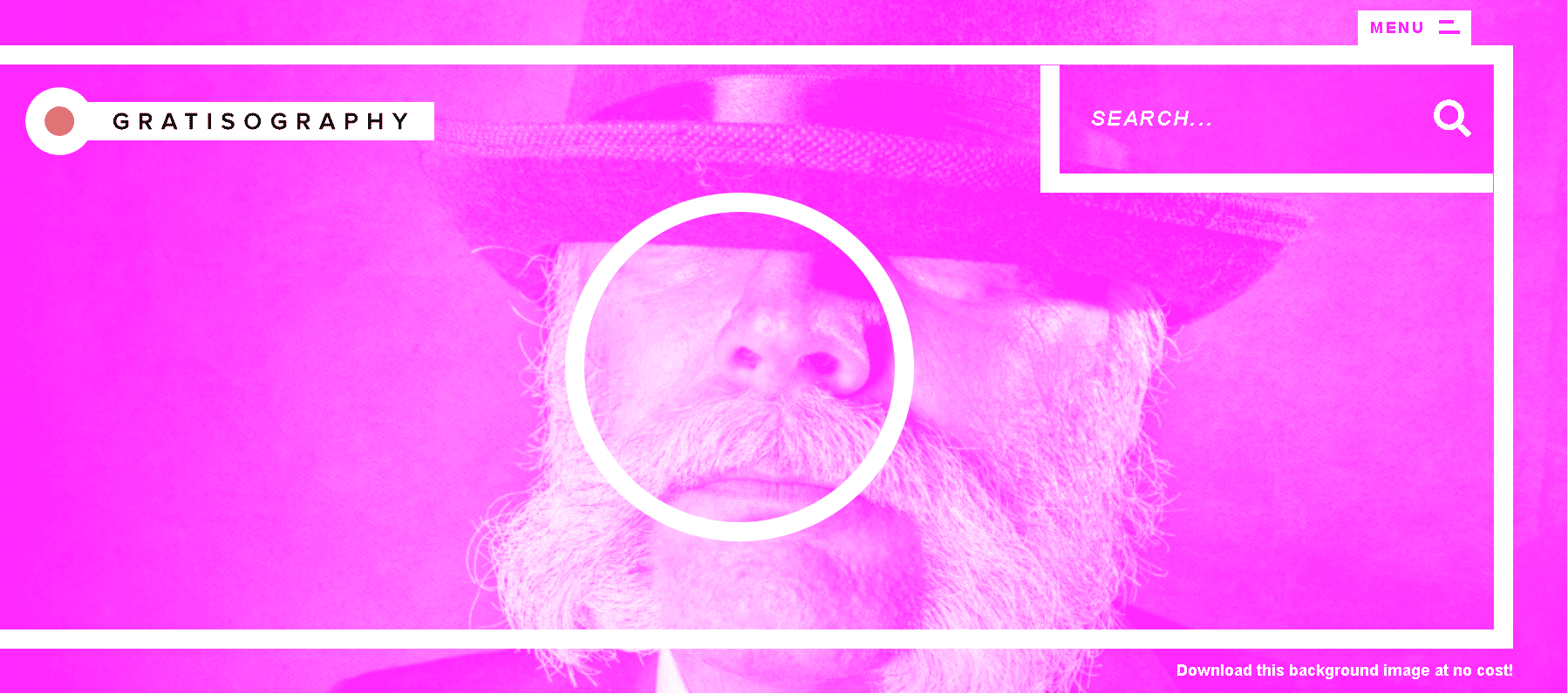 The name of this website might sound unusual to you; it is a Latin word that means free. They add new high-resolution photos every week and are covered under the Creative Commons Zero license. You can use these pictures wherever you want, such as personal or commercial projects, blogs, articles, etc.
Usually, most of their pictures are free of copyright restrictions. All the pictures on this website are captured by Ryan McGuire, founder of Bells Design; he is a 'whimsically creative visual artist, based in Ithaca, NY.'
Although it is a free website, he asks for quietly is money for his coffee fund, because as per him, coffee enables this project to bloom, as he gets energy from coffee for getting things done. People like Gratisography because they find fun and surreal images that give them a sense of fresh air.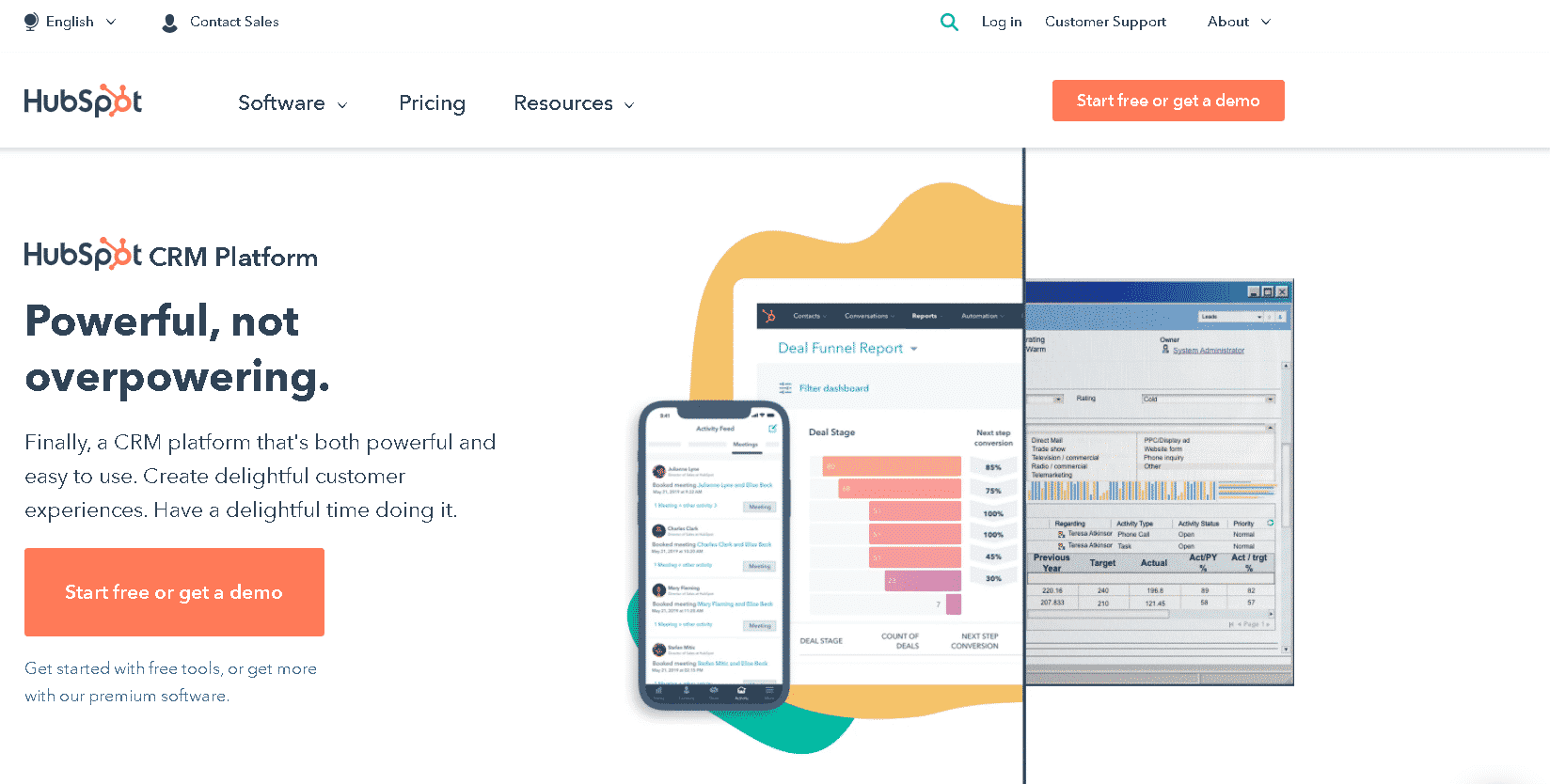 The idea of starting this website is worth knowing. The founders saw that there is a shortage of high-quality free stock pictures for marketers and creatives, so they decided to step in and started to post new photos for them.
Using the pictures on their website can help make your site look beautiful, and people would love to come to your website. In addition, there are numerous free licensed pictures available for the users, which they can use anywhere they want.
But, it is always recommended to check before downloading that if it is free, plus you can use it the way you want it or not. HubSpot is a great platform to check out for high-resolution pictures, so signup today and get some exclusive pictures for your site.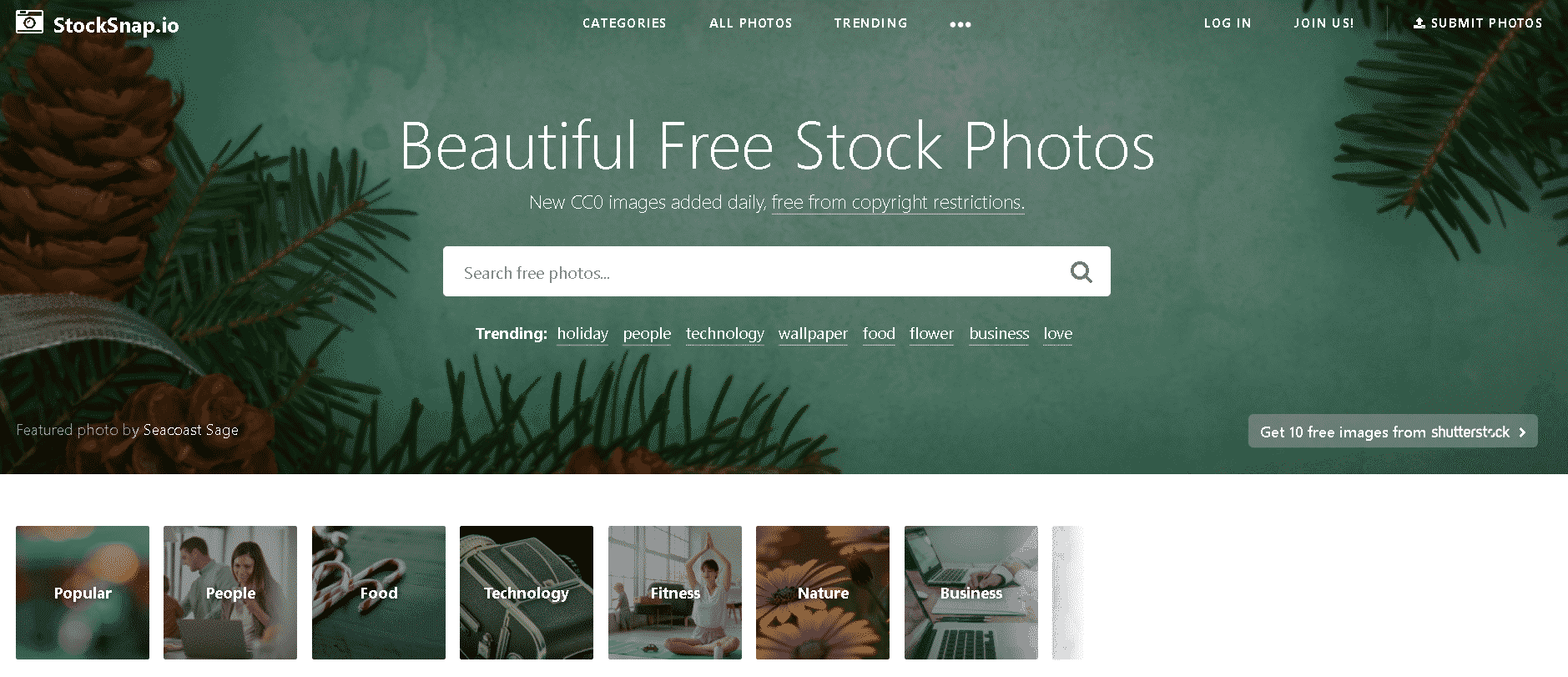 It possesses a huge collection of gorgeous free stock photos and high-quality pictures. They proudly say that this website is "not your typical crappy stock photo site," and after visiting the website, you would also agree to this statement. The selection of the photos on StockSnap.io is so interesting and unique that it becomes very easy to 'fall down the rabbit hole' and scroll more than fifty photos without even knowing. It also has an easy search feature that makes it pretty quick to the thousands of images available; furthermore, they also track users' views and download so that they can show you the most popular pictures.
On this website, you would be able to find hundreds of new royalty-free photos that they add every week by their community of photographers globally. Here you can get all sorts of pictures starting from food & nature images, fashion, beaches, dogs, and whatnot. So, signup with them and find what you want quickly.
Also Read: 120 Best Affiliate Programs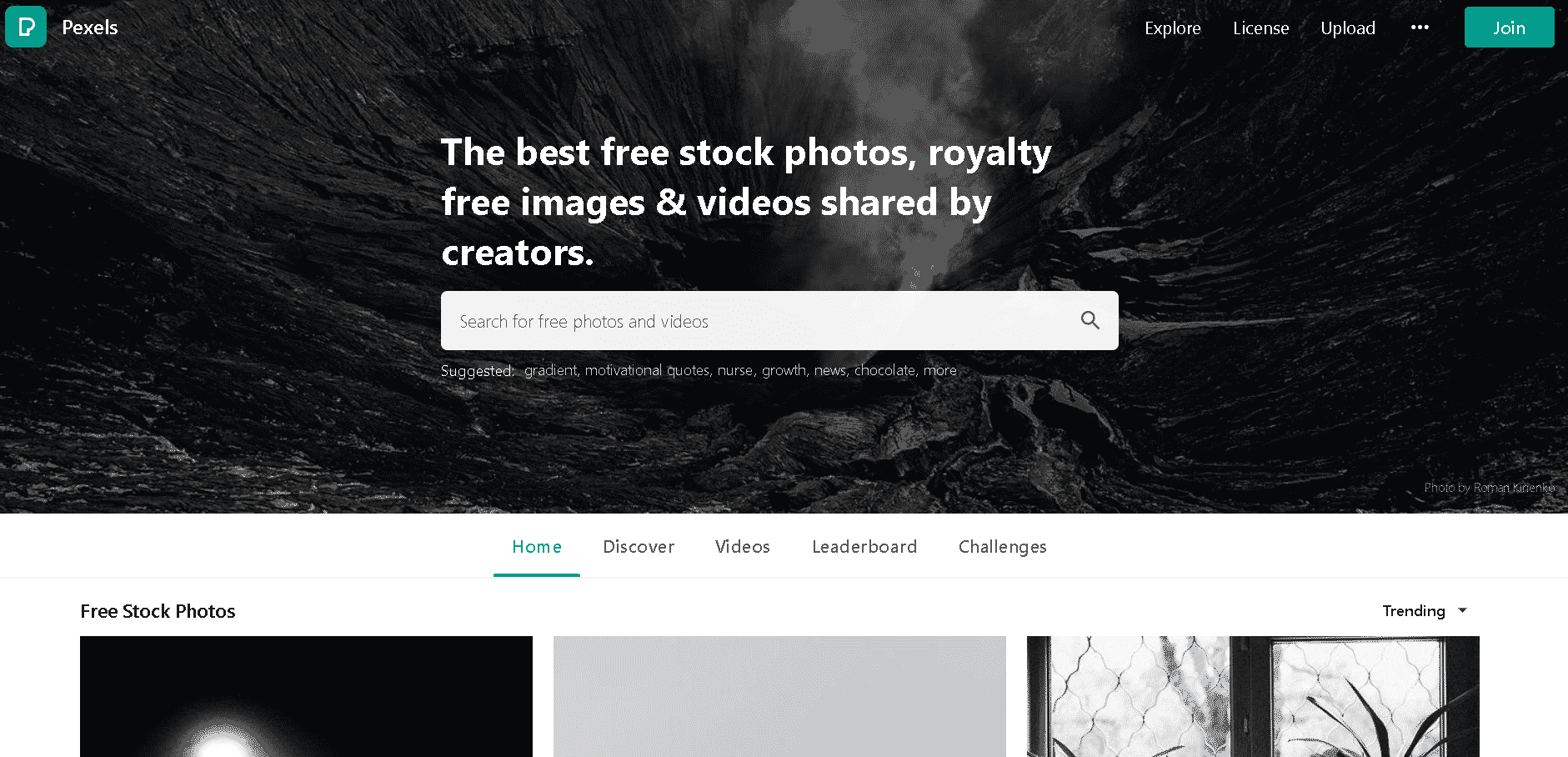 The pictures you get on this platform are curated by a variety of free image sources to ensure that the users get the best images possible. This is the reason why you get high-quality pictures here that are completely free stock photos licensed under the CC0 license.
On Pexels, you would be able to get free public domain stock photos from around the world on sports, fashion, abstract images, mountains, nature, and much more. They have a good blend of photographers as they have both amateurs and professionals. Usually, all the pictures on Pexels are free to use for both personal and commercial usage.
This is one of the best stock photo sites because anyone can upload the pictures here, and the site's curators choose the best images to colonize its searchable collection of public domain photos. They also have their own license, which you should read for sure as it states what you can and cannot do with the images.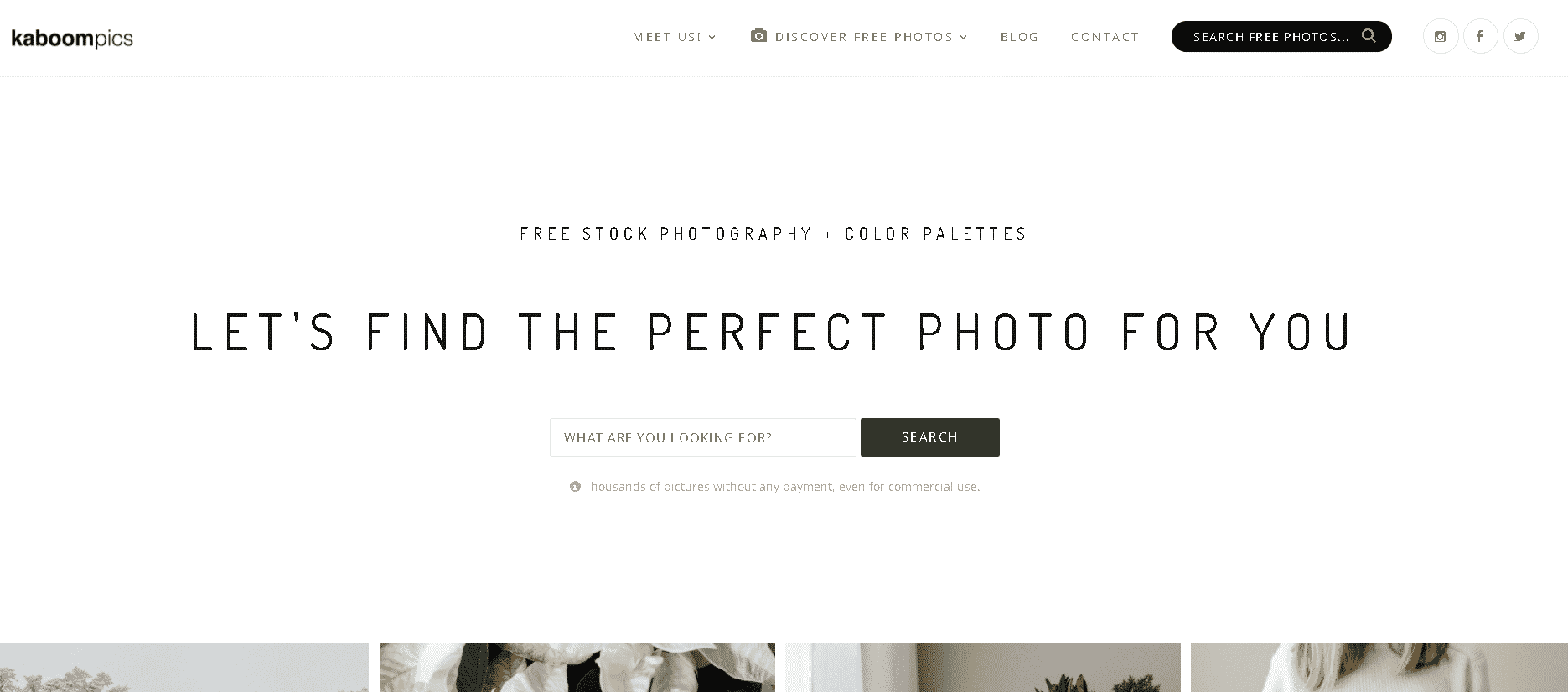 A web designer from Poland, Karolina, is the creative eye behind this magnificent website where you can get high-quality pictures. They have their own license that is like CC0, and the major difference is that you cannot redistribute its photos. You would be able to find all sorts of pictures on Kaboompics, such as on food, fashion, landscapes, abstract, and much more.
You can use the pictures for both private and commercial purposes. There is just one thing that its founder, Karolina, requests: to include photo credit with a link back to the site when possible. She asks to do so because it would help her grow the website which would help to provide even more beautiful images for each one of you to use.
The two unique things about this platform are that you can search the pictures by color, and it offers its users a complementary palette of colors in the photo.
They offer you a collection of free stock photos that you can use for both personal and commercial purposes. They add a new picture every day that includes various categories such as nature, technology, fashion, food, abstract, etc. Picjumbo also comes with premium packages for bloggers, designers, and agencies that start at $10/month.
It has one of the largest collections of free pictures on the web today, and most of its support comes from ads. The good part is that they have such a huge collection of free images that it would be enough to help everyone find what they require.
You don't even require registering yourself for using the pictures on Picjumbo, which is the best part. All you need to do is open the website and just start selecting the photos. You can also subscribe to their newsletter as whenever they update the pictures; you would get the update on your email address.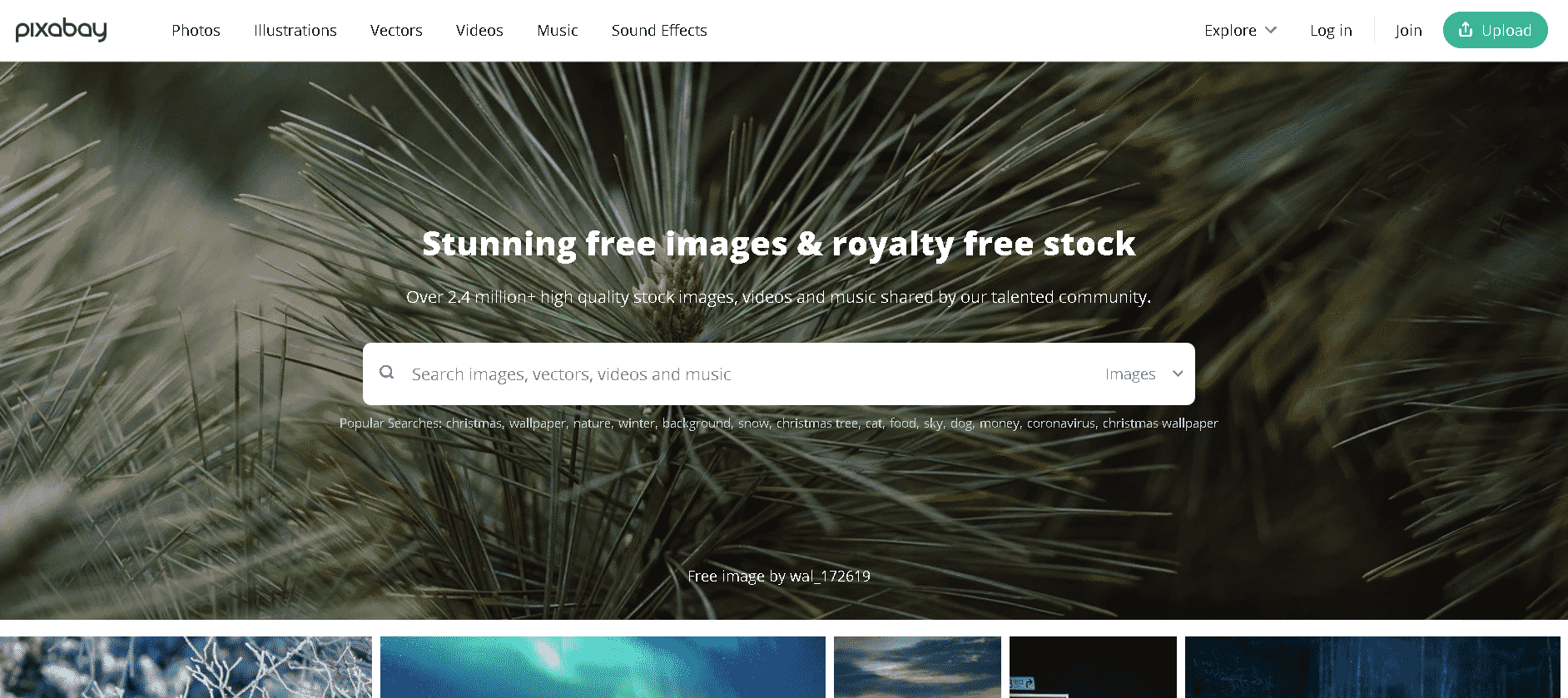 It is one of the best free stock photo sites as it comprises a massive collection of pictures and illustrations. You would be amazed to know that they have more than one million public domain images that include pictures and illustrations, vector graphics, and a few videos.
They have numerous quality photos that are released under CC0 into the public domain. The nice part about Pixabay is that it is easy to navigate, which means that you would be able to find what you require without any hassle. They also have various filter options like media type, color, orientation, and minimum dimensions; select the filter and choose the best one as per your website requirement.
People like this platform because its collection is stunning and visually stimulating. They have more than 1.6 million royalty-free stock photos and videos that are shared by their talented pool of photographers.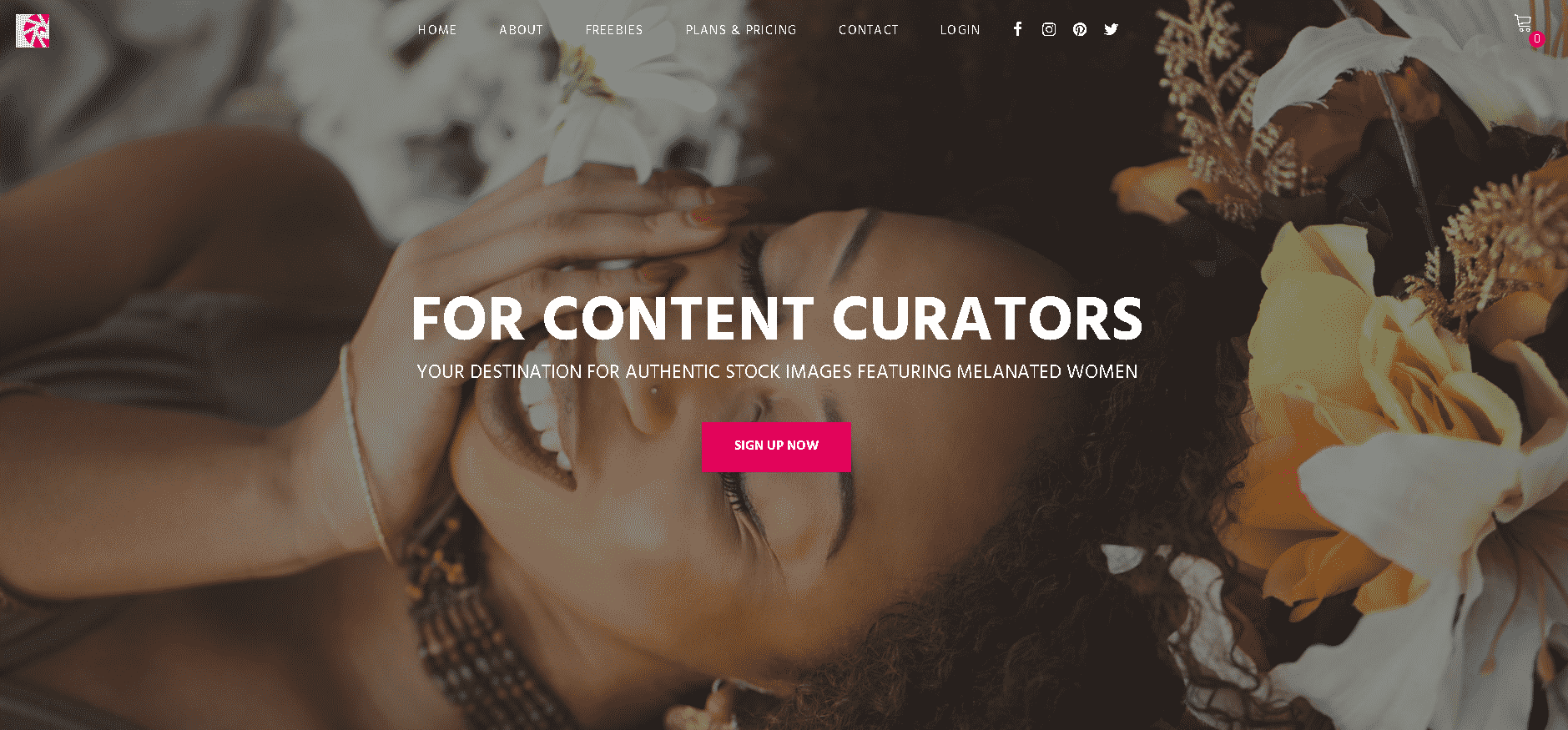 This is a free stock photography site that shows authentic images of Black women that are created by its founder and her team, Neosha Gardner. More than 200 high-quality images of women of color can be used just for personal use only. You can use its free version to get access to more than 185 images or opt for the premium version that starts at $10 a month.
You can also signup for their newsletter so that you can get notifications whenever they upload new pictures or if there is any new update. One important thing to remember using CreateHER Stock is that you cannot use the images commercially unless you have an extended license.
You can use this platform as here you would be able to get great quality pictures, plus all of them are from different areas such as nature, food, beaches, dogs, etc.
Also Read: 50+ Best Recurring Affiliate Programs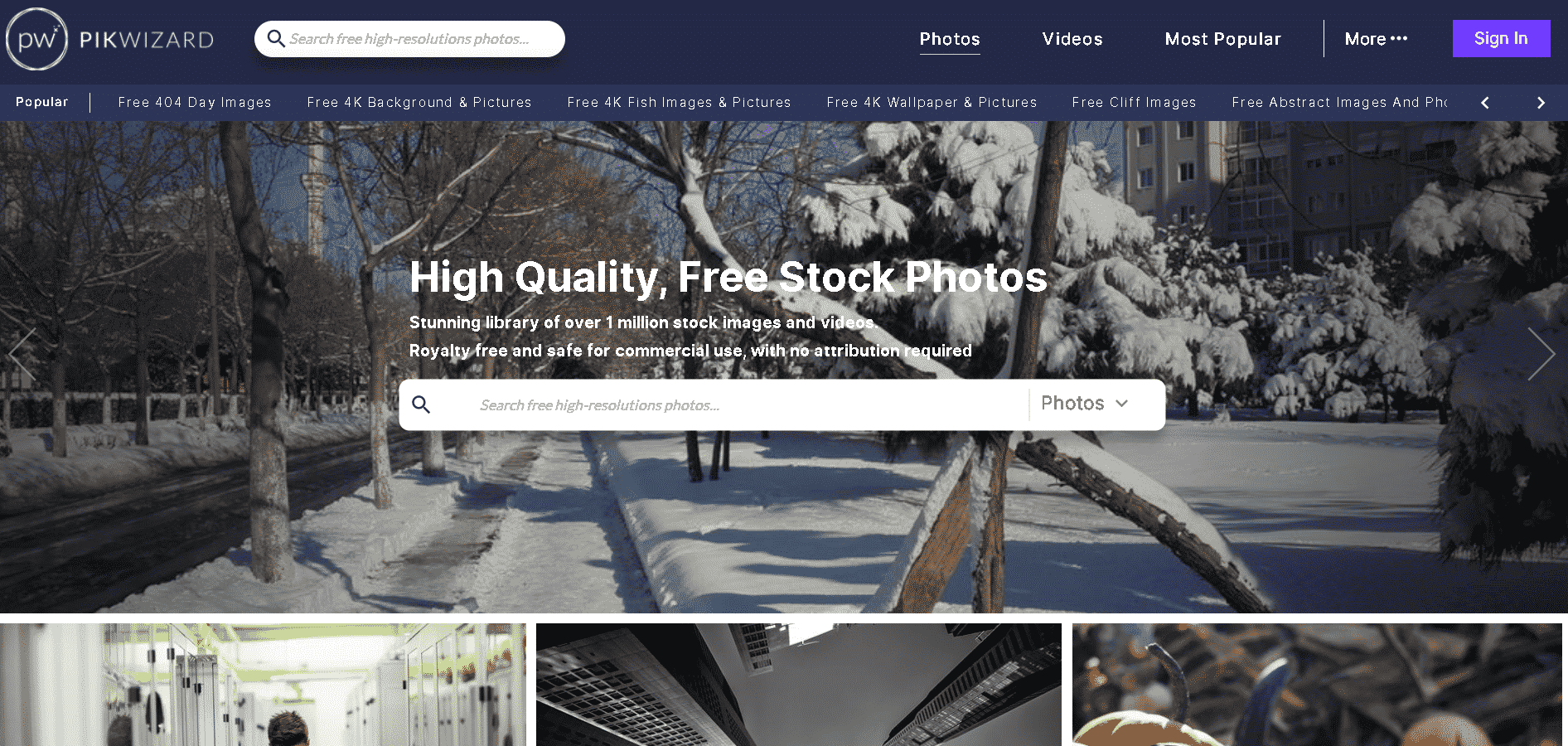 If you are in search of natural-looking photos of people, then Pikwizard can be an excellent resource for you. They have thousands of free stock photos across a huge range of subjects plus the quality of the pictures is also amazing (that you usually do not get on a free photography site).
The pictures on this platform are very interesting as you would see a lot of pictures of people in natural poses, and you would really like them. Moreover, on Pikwizard, you can also find a stunning collection of urban photography; thus, if you want a wonderful cityscape, then you should always check out Pikwizard.
They also provide their users with a link to an online photo editor so that they do not have to leave the browser for editing the pictures, thus making the work pretty easy and quick. The photos offered on Pikwizard come under two licenses- CC0 and free. A CC0 license would imply that the photographer has removed their copyright, but a Free license would mean that they keep the copyright but have given the users permission for their work to be used without paying any charges.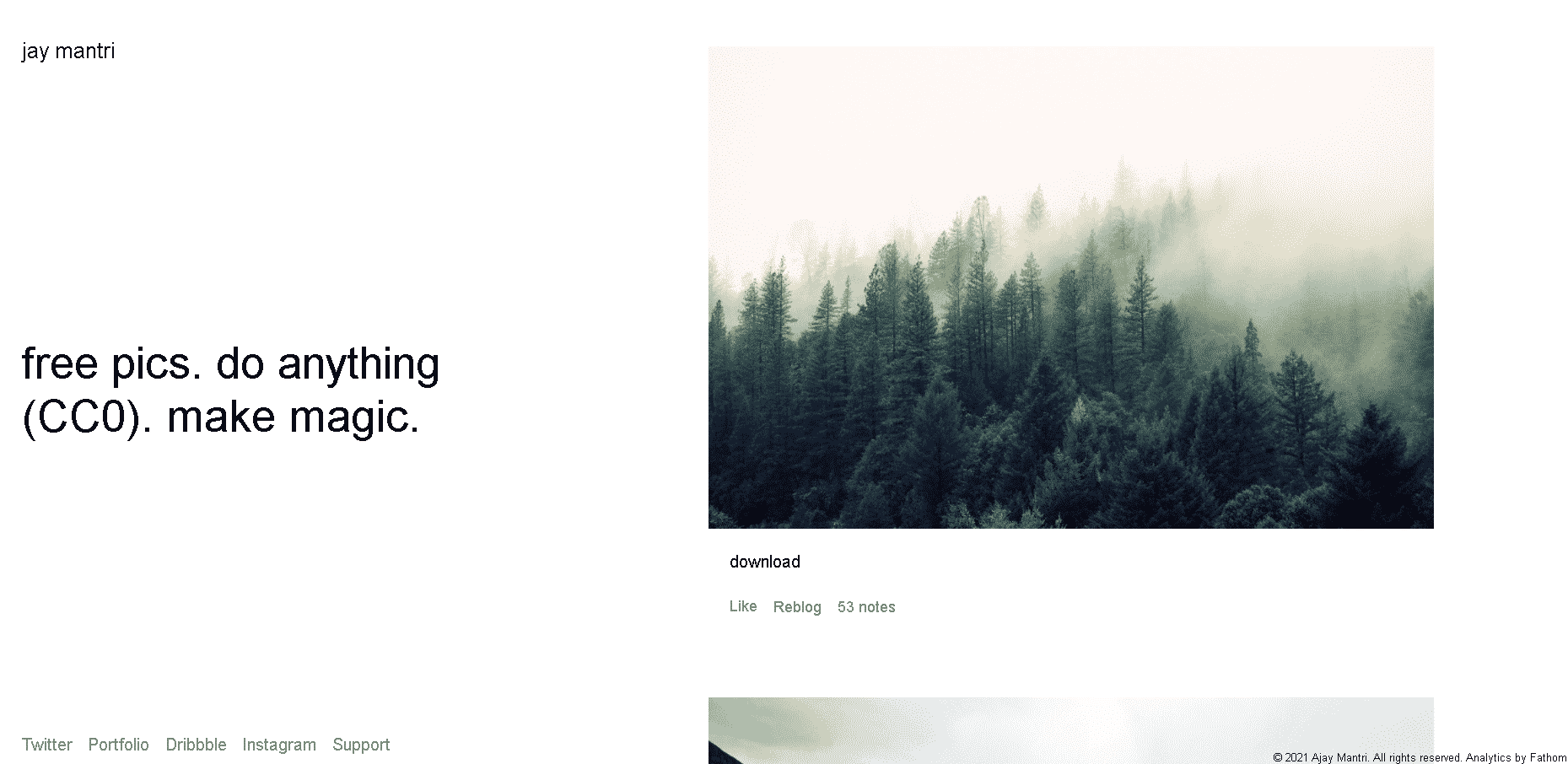 They upload seven new images every Thursday under the CC0 license. The pictures they post are of really good quality, plus all of them come with a variety of different themes. The name of this website is after their designer Jay Mantri, and the credit for creating such an impressive gallery of professional and high-resolution pictures goes to her.
All her pictures have one thing in common, and that is they are "scenic." When you look at the pictures, they would seem so real to you, and it would seem that every picture has its own story. All the pictures have CC0 licenses, so you can use them the way you want and create magic with them.
You can visit the website, and you would get to know how beautifully the website is designed with different kinds of pictures, and all of them are extremely fabulous.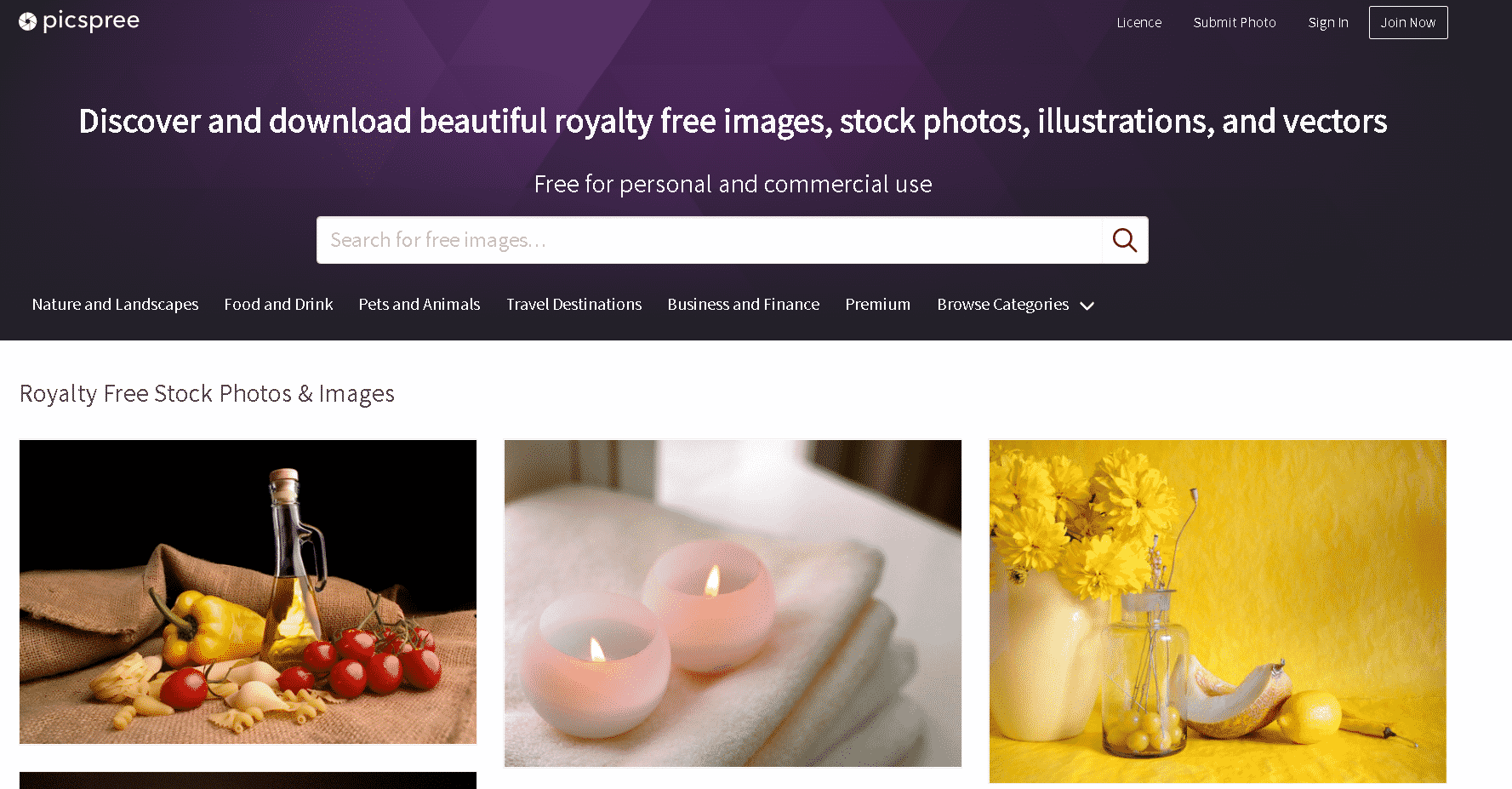 Getty images back this platform, and they offer a huge selection of high-resolution stock photos, all of which are royalty-free. This platform is best for small businesses and web professionals seeking good-quality pictures without any trouble related to licensing.
The good part about this website is that you can easily search the pictures you want by applying a filter, plus they have frictionless downloading, which means that you can download the pictures without facing any challenge. You can find all sorts of pictures on Picspree such as nature, food, animals, science & technology, retro & vintage, business & finance, etc.
You would not only be able to get beautiful royalty-free images but can also get illustrations and a few videos as well. Initially, you can opt for their free version, and if you like their pictures and their quality, then you can also go for the premium version as well.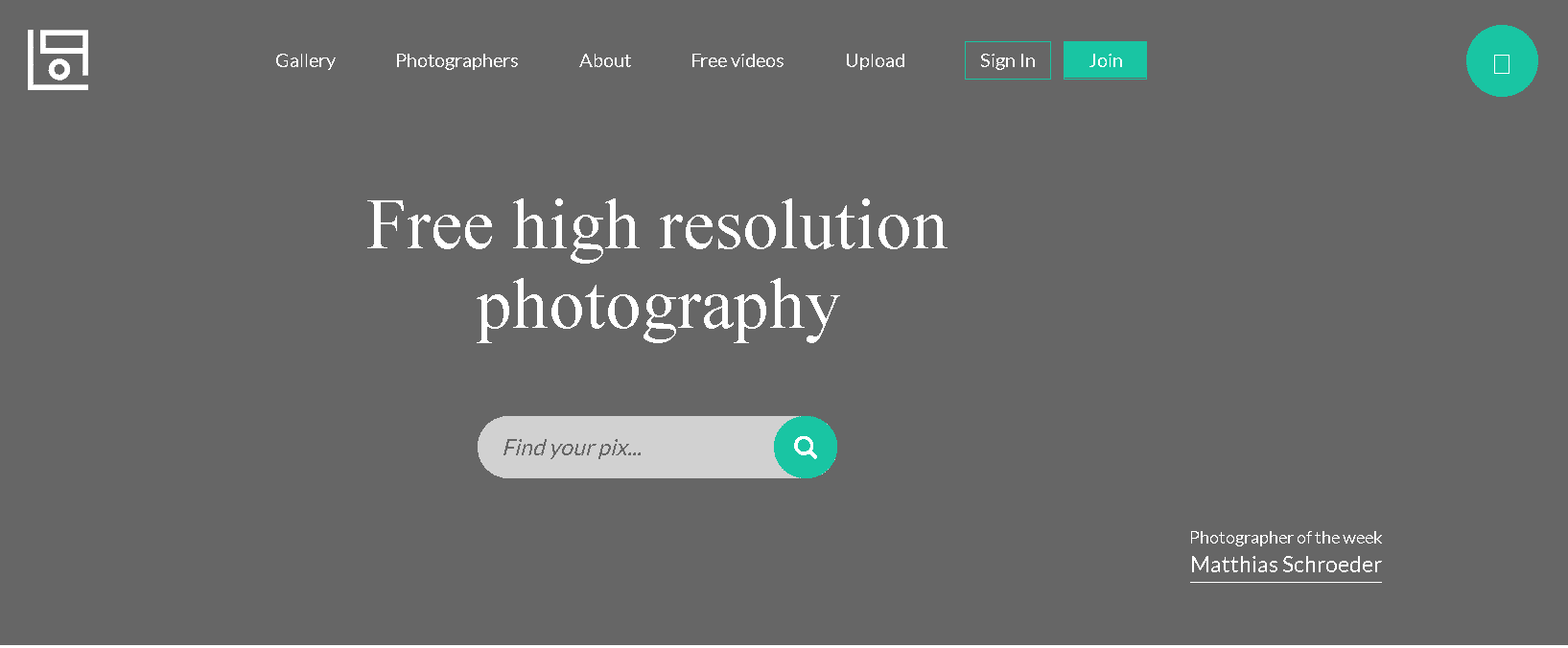 Leeroy Advertising Agency founds this platform in Montreal. It is one of the best free stock photo sites to use in 2022 as they list free high-quality photographs and partners with Adobe Stock for getting more (paid)pictures for its users. All the images of Life of Pix are donated to the Public domain and are available for both personal and commercial usage.
They are a member of CC0, which means that you can use all their pictures without any restrictions. Gallery of Life of Pix is full of royalty-free, high-resolution images. They release new photos every week, which also comprises some free videos, clips, and loops.
Life of Pix also has a counterpart by the name, Life of Vids. As per their website, on Life of Vids, you would be able to get free clips, videos, and loops every week. Similar to the pictures, the video also has no copyright restrictions, so you can use them wherever you want.
Also Read: 32 Examples of Successful Blogs for Your Inspiration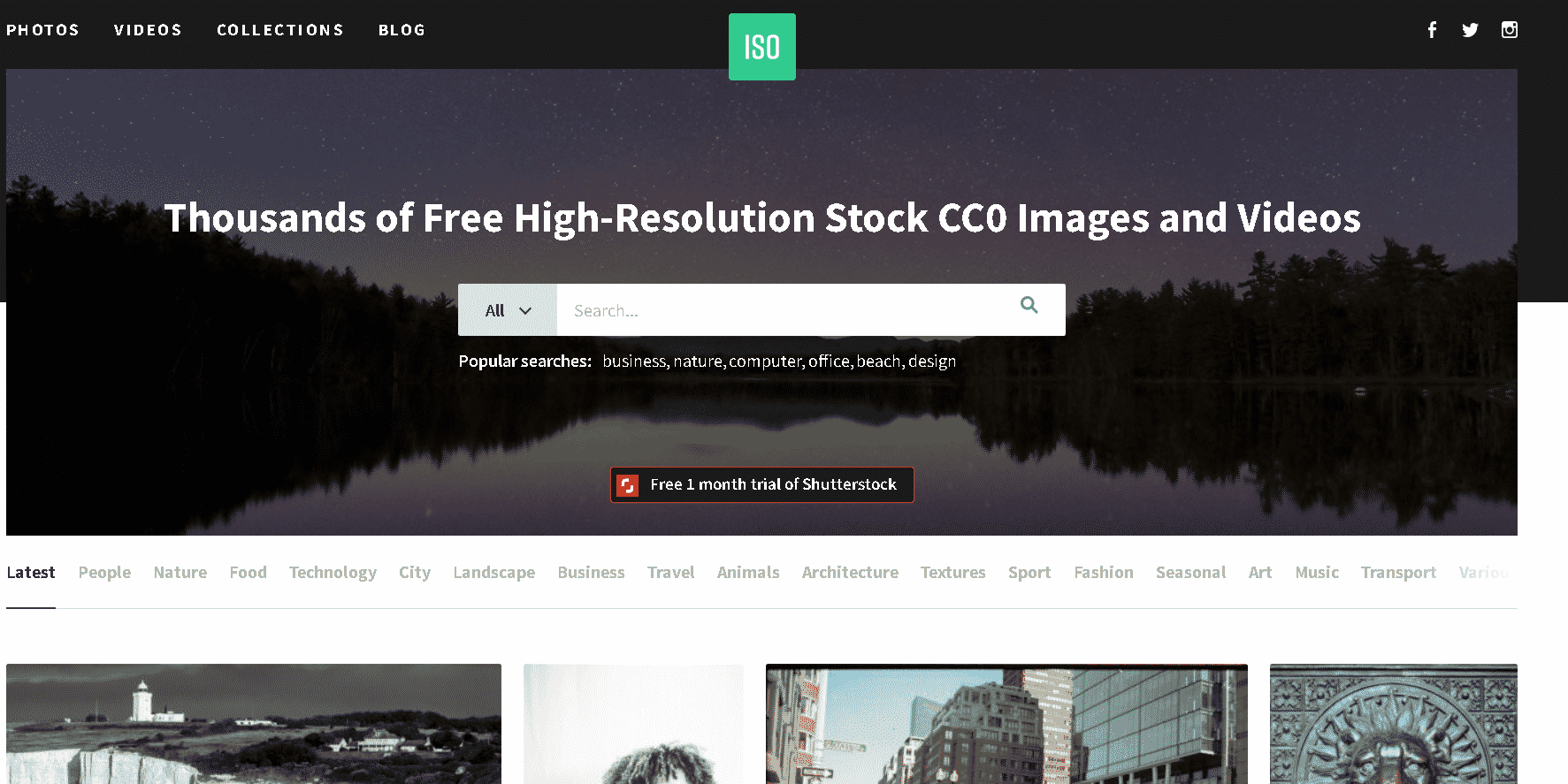 They provide you with a massive range of pictures, and they add new images every day for their users. All the pictures they upload are free and are under the CC0 license. The founders of ISO Republic aim to "provide high-quality images to be used by designers, developers, bloggers, marketers, and social media teams."
You just take a look at the website, and you will know how well they are doing when it comes to delivering high-quality free pictures. All the pictures uploaded there are equally beautiful and are one of a kind. You would get various kinds of pictures there; some are related to animals, people, food, nature, travel, city, fashion, sport, textures, and much more.
If you are looking for free exclusive photos for your website or business, then the ISO Republic is undoubtedly one of the best platforms for you.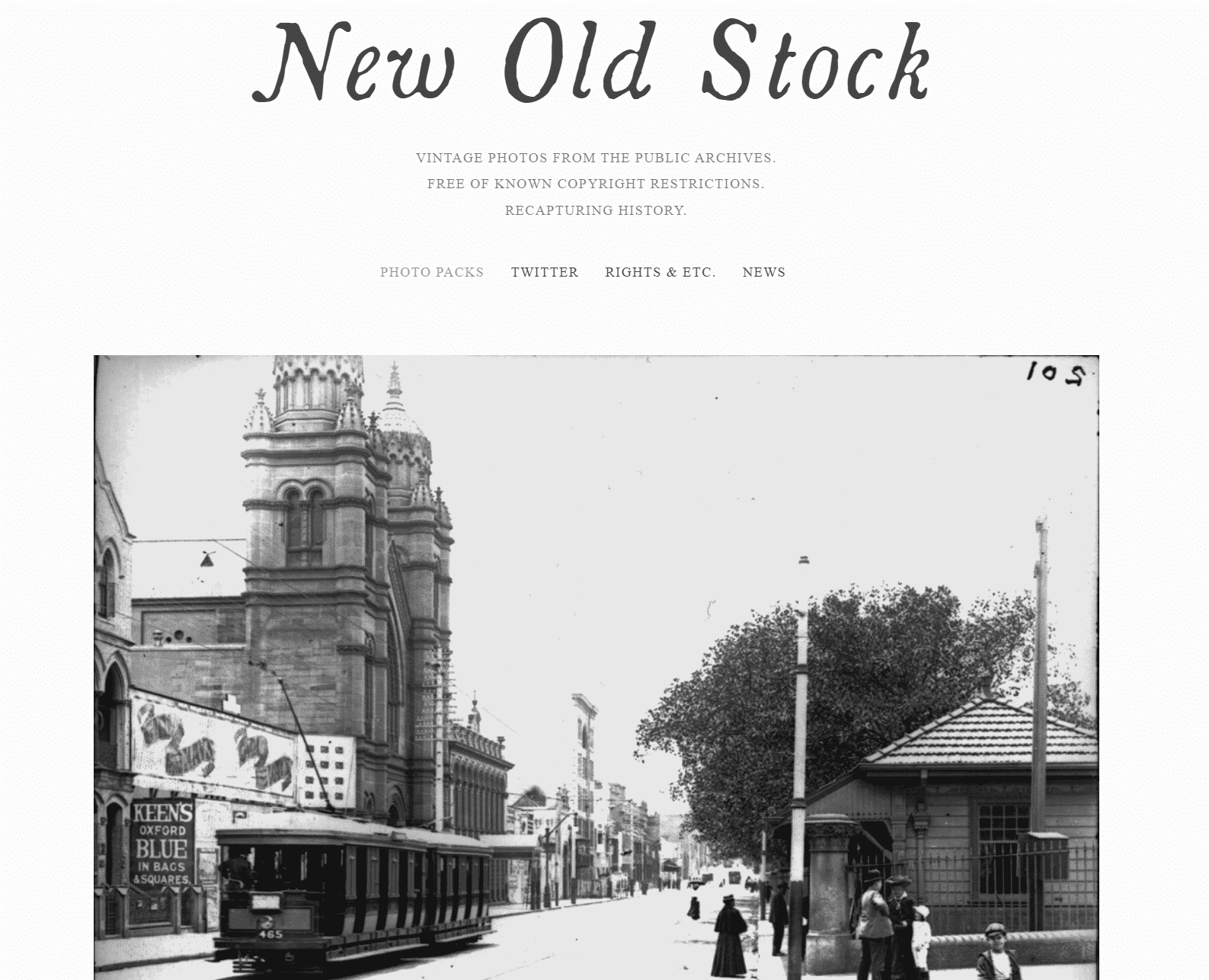 The name of this website is self-explanatory as here you can find a collection of vintage pictures that come from the public archive through Flickr Commons. All the pictures uploaded on this platform are free of copyright restrictions that mean you can use them wherever you want.
This website is the dream of every vintage photographer. When you visit this website, you would see that their style is relatively different from other free photo stock sites, and they are free of any known copyright images.  This means that they are safe to use for your blog posts and hero images. But you should read the rights and usage mentioned beneath the image before using them for any commercial project.
There is good news for photographers that anyone can submit an old vintage photo and donate to the coffee fund. This is a great platform for people who are looking for vintage pictures as there is a collection of thousands of pictures here from which you can pick.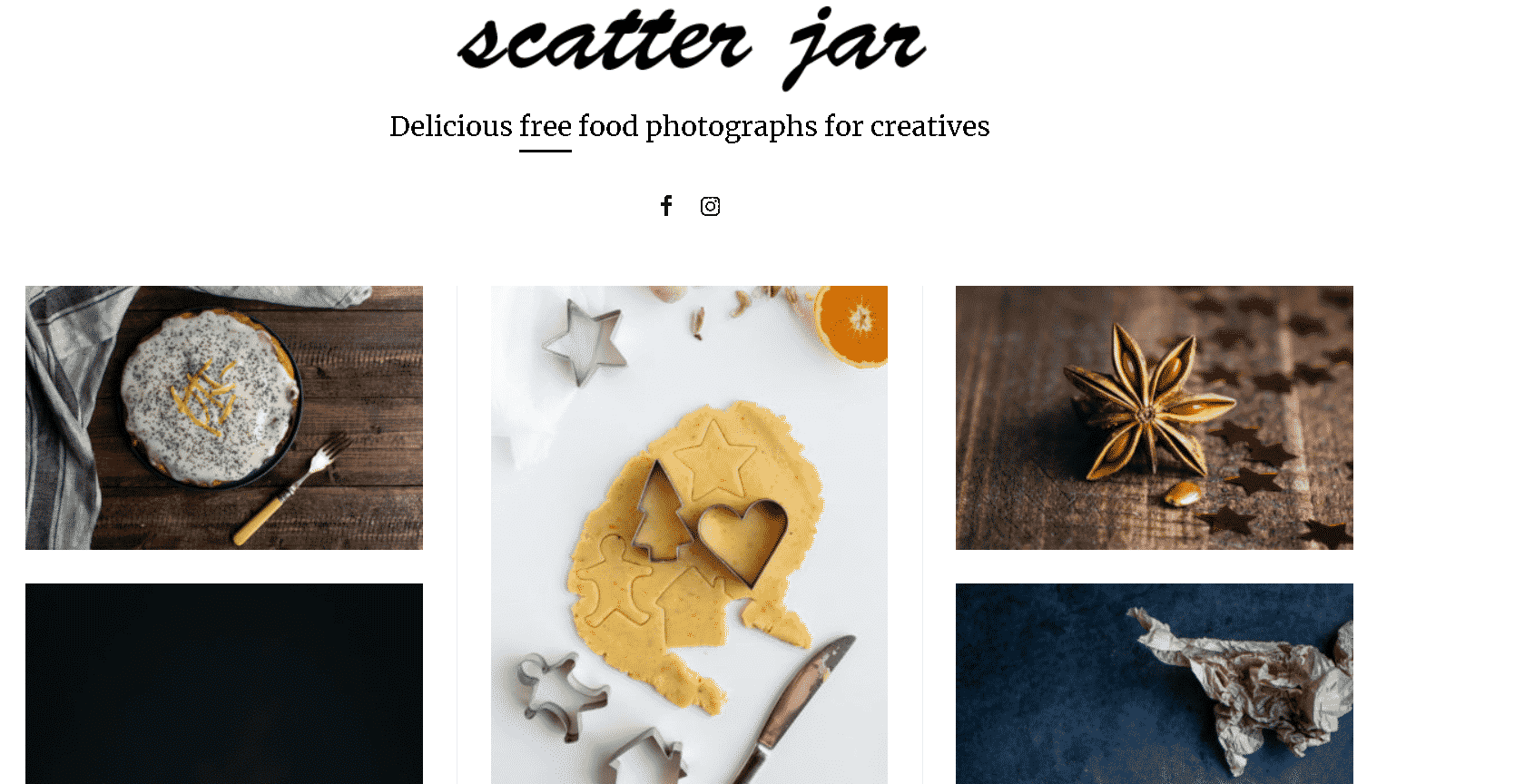 It is an excellent free stock photo site that is apt for you if you have a food or cookery blog. On this platform, you would be able to get royalty-free food and drink pictures for modern creatives. The images they have posted are so beautiful that you would want to feel like having a nice and scrumptious meal after that.
Every week they post numerous fantastic high-resolution pictures of food and drinks. So you would see a lot of pictures starting from a cake to fruits, drinks, and whatnot. All the pictures are royalty-free, and you can use them for both personal and commercial use for free without any issue.
They have an exclusive range of free food-related copyright images, so you can open the website now and see what they have to offer to its users.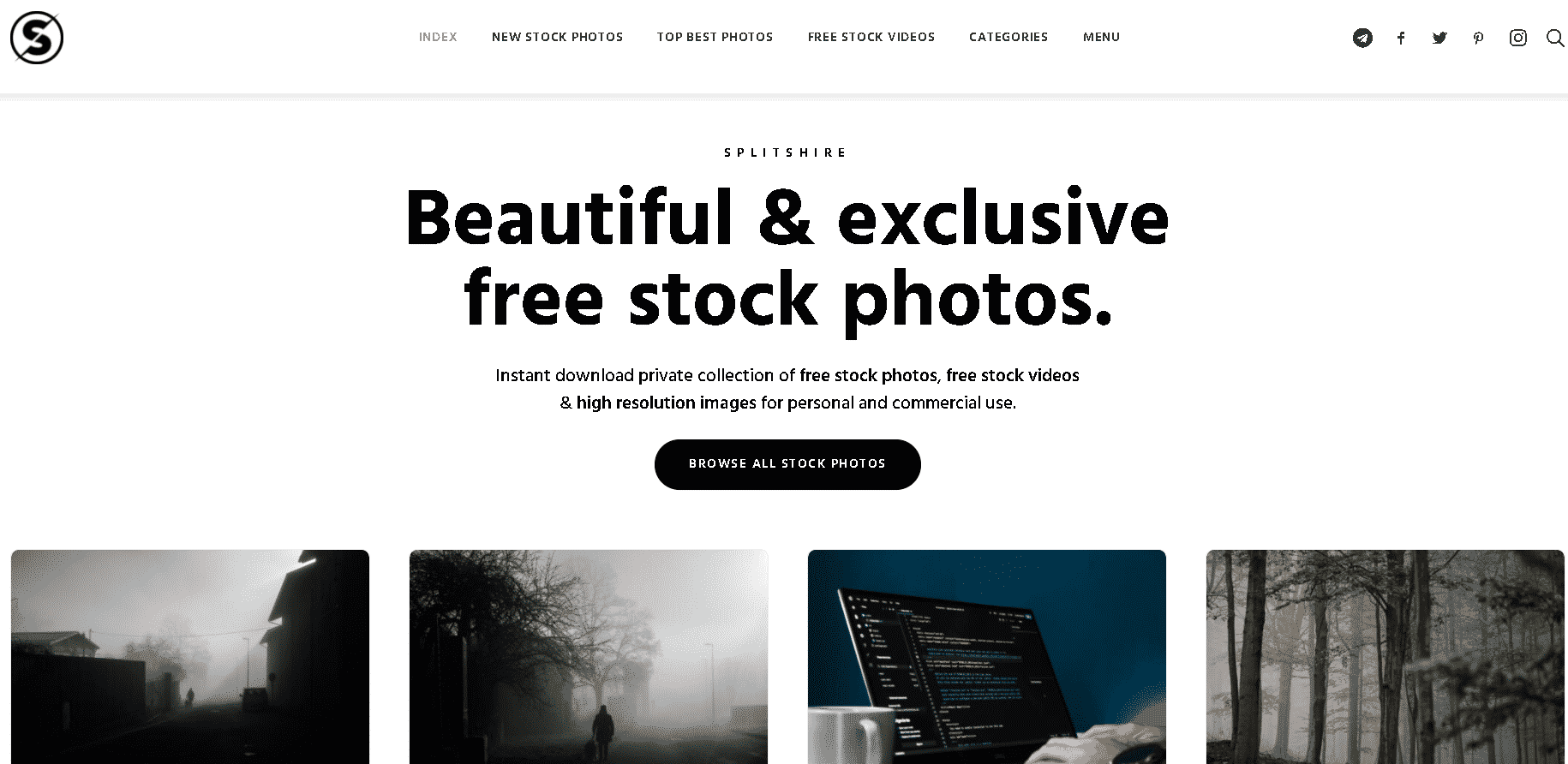 On this platform, you can get thousands of beautiful free images for use without any restrictions on commercial usage. The founder of this excellent platform is Daniel Nanescu, and he started this website to help people get free high-resolution pictures.
He is also a great photographer and uploads many pictures on this website that you can use without paying any fee. Since the launch of this website, there have been more than 80, 000 downloads because of the amazing pictures they have. As per Daniel, all the pictures uploaded on SplitShire are "made with love," and when you see them, you would also realize it.
You can use the free version but can also opt for the premium version if you like the work and want even better pictures than the one in the free version. The website is very easy to navigate, which means that searching the pictures here is pretty simple.
Also Read: 100 Weirdest Websites That'll Make You Confused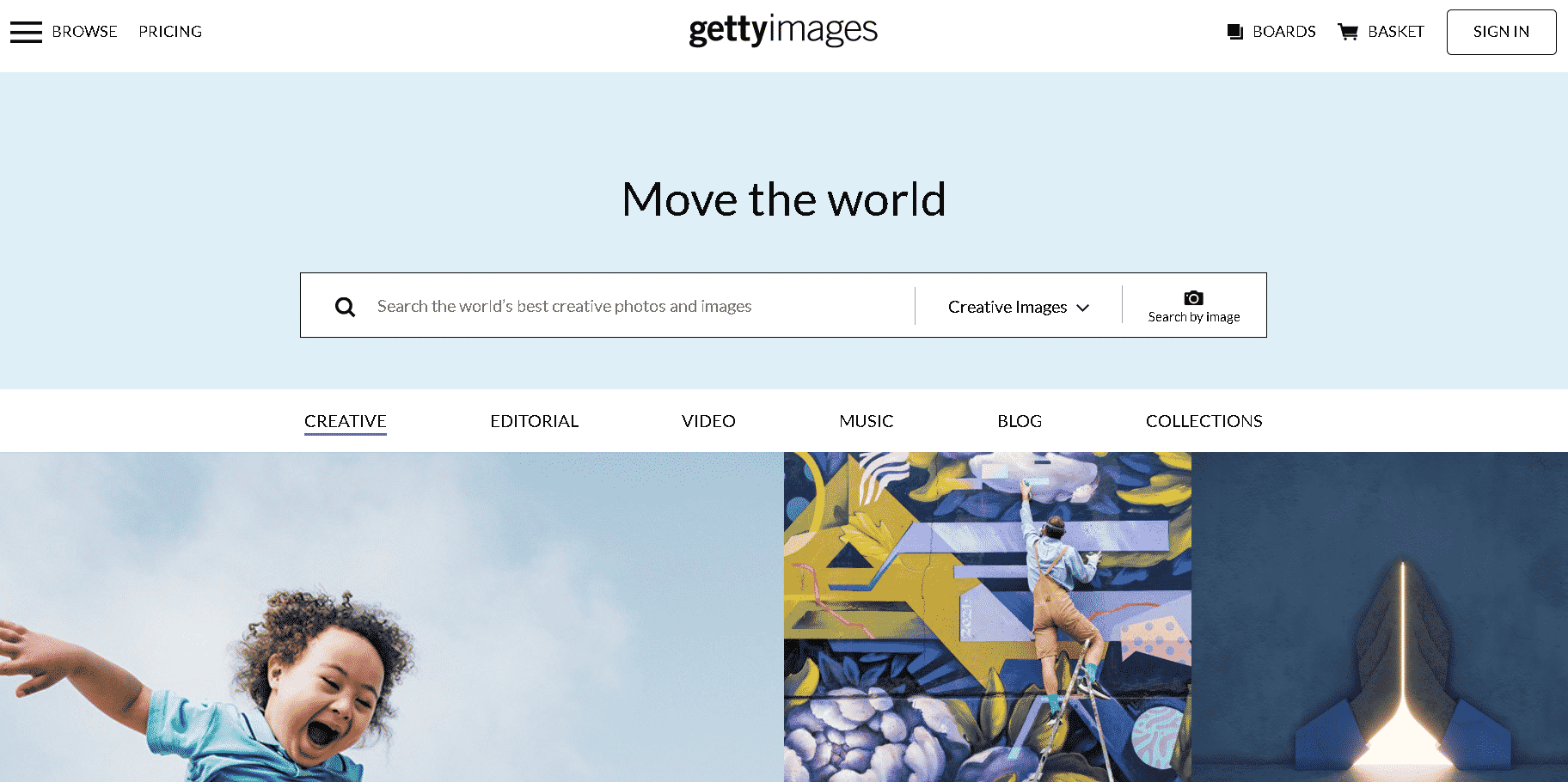 You might be amazed to see the name of Getty images in this list as many people don't know that they also have a free version. You can use almost all the images uploaded for non-commercial websites without paying any fee; all you would need to do is embed them.
It's not like other websites that you download the image and upload it to your website; if you want to use any picture from Getty images, then you need to embed them. Embedding is an unwanted step and a little time consuming than just using the image straight away.
While doing embedding, you will have to keep your own frame, share buttons and do branding. Still, people like this platform because they have some exquisite pictures on their platform which are worth looking at and using.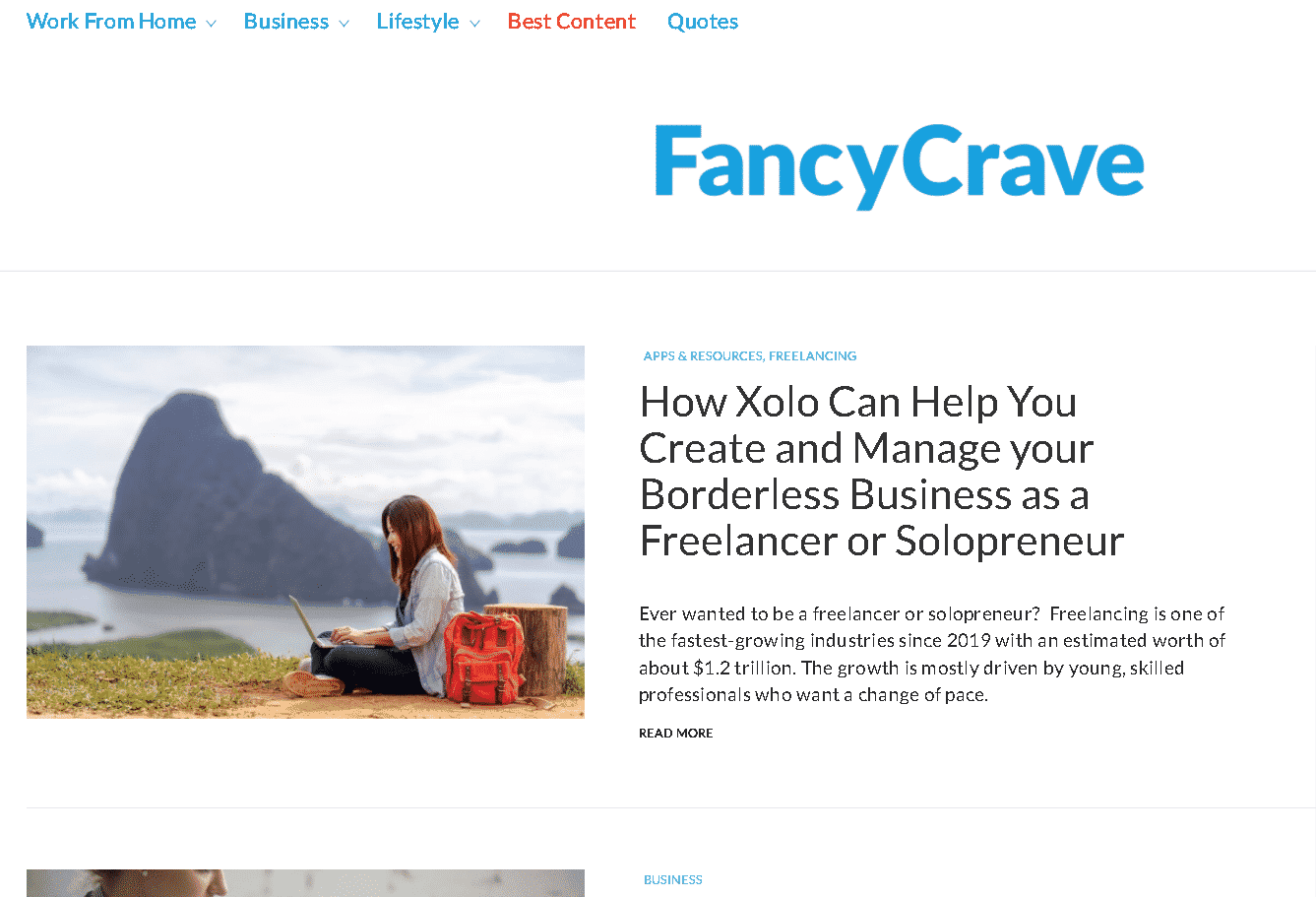 It is also one of the best free stock photo sites as they have an amazing collection of pictures that you would not find anywhere else. All the pictures posted on Fancy Crave are not free of copyright restrictions, so you would have to check before using the picture for commercial purposes.
They upload two pictures daily so that new stock brings a fresh breeze to the collection. The good part is that you need to create an account or register yourself for using the pictures. After that, you just need to open their website and start using the pictures.
On Fancy Crave, you would see many pictures related to books; once you visit the website, you would realize how unique the pictures are. Along with the pictures, you would also be able to find articles on numerous topics such as fashion, finance, technology, travel, health & fitness, etc.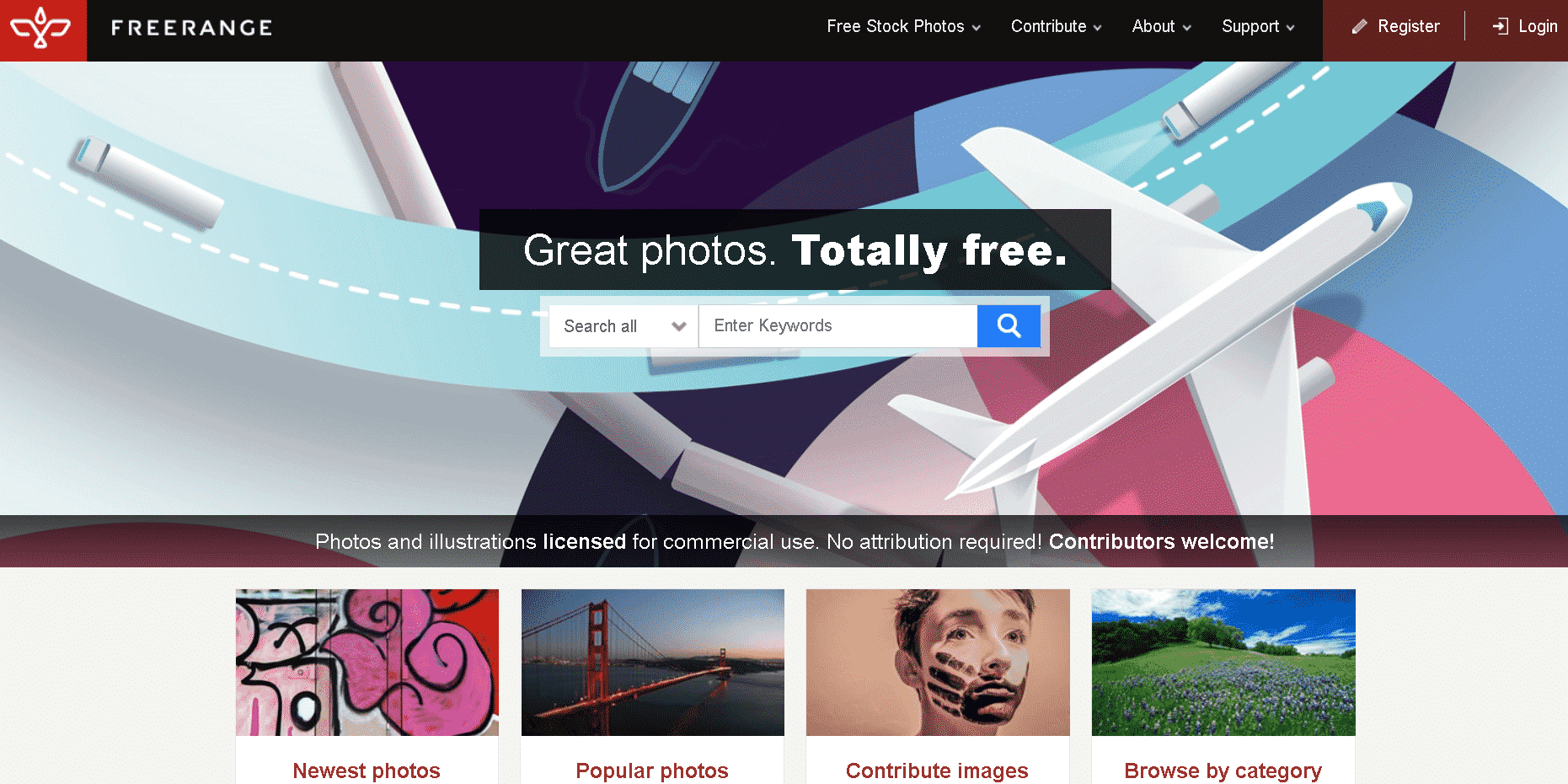 Either in-house photographers or external contributors click all the pictures uploaded on Freerange. They provide you with hundreds of pictures to choose from, plus the best thing is that the quality of the pictures is also superb.
As per the information provided by Freerange on their website, "Images provided directly (in-house) by Freerange Stock originate one of two ways. They are either digitally photographed on Canon DSLR cameras or they are a high resolution (4000 dpi) Nikon scan of an original 35mm slide."
Thus, you can completely rely on the quality of pictures that you get on this platform. The nice thing is that any photographer can upload a picture if they want. They have different kinds of pictures on the website such as landscape & nature, travel & vacation, etc. all the pictures can be used for commercial purposes without any issues of copyrights.
Recommended: 17 Best Free Image Hosting Sites
The number of free stock photo sites is increasing, but these were some of the best platforms as of now. You can check them out and see where you can find the best pictures as per your website or blog requirements. All these sites are fully reliable, but always check the terms and conditions before downloading or using the picture.