For the people looking to earn a real income by starting a blog, let us inform the readers; you are redirected to the right page and have a massive scope of earning ample money in this industry. Many people all across the globe are earning significantly by following the digital nomad lifestyle.
Numerous people are making money online in one or other ways, including:
Freelancing
Blogging
Language translating
Online tutoring sessions or classes
Surveys, search, and reviews
Virtual assistantship
Affiliate marketing
Starting your own website
E-commerce
Buying and selling of old and new products
Social media management and strategy
PTC Sites
Online Data entry jobs
Kindle-ebook
Starting your own Youtube channel
Web designing
Content writing
Besides all these ways, there are several ways to make a handsome amount of income every month. The only thing you should know is to grab the right opportunity at the right time and act fast. Ensuring this, success will surely flow.
Common Things Found in Successful Online Merchants
They outsource and delegate.
They understand part of being successful is knowing the right time you should give up or keep trying.
Leverage practical tools to save time, money, workforce, and other resources.
They focus on the big picture and have a big vision.
They thoroughly understand the value they provide and charge accordingly.
Perceiving the ideas of their targeted audience, based on which delivering amazing content.
Invest immensely in Search Engine Optimization.
Dominating their niche.
Focusing on being productive and making continuous improvements.
To motivate you to make real money, just like these highest paid bloggers of the world that we will mention in this guide will help you boost your confidence and inspire you to start your own online business.
How can bloggers earn so much money? Is that what you are thinking? Let us tell you; Yes, bloggers do make that much money! So hold on your horses, and let's check out the list of highest earning bloggers.
List of Highest Paid Bloggers in 2023
The income of these highest earning bloggers of the world is going to astound you. You might not believe it on the first go, but it is true. The list of highest paid bloggers is made after doing extensive research.
Although it took a long time to fetch the entire data, all these influencers will motivate you to become a blogger.
Perceiving and implementing these ideas may bring a change in your life and help you generate massive revenue!
1. Ariana Huffington
Huffingtonpost.com – $250 million per year
Ariana Huffington is entitled to be the highest paid blogger. Ariana is the co-founder of 'The Huffington Post,' that was rebranded to HuffPost in 2017. She rose to prominence after 2005 and received worldwide recognition when she built a full-blown media empire in 2011. The primary income source of the Huffington Post page is sponsored advertisements through banners.
Visit Now
2. Tim Sykes
Timothysykes.com – $120 million per year
Tim Sykes is one of the most successful bloggers globally who is making bountiful money by selling DVD courses, helping people learn tactics of selling penny stocks and trade. Besides, Tim has more than 1.2 million followers, allowing him to grab a decent amount of money every month. He keeps on posting his work on social media and get sponsored advertisements.
Tim is the founder of TimothySkykes.com, which was established in 2007. He primarily focuses on the finance niche and enlightens people to know the fundamentals for stock-trading strategies, key-pattern, and scam-free investing.
Visit Now
3. Peter Rojas
Engadget.com – $50 million per year
Another big shot in the blogging industry is Peter Rojas, who is contributing to this industry since 2004. He founded the website named 'Engadget.' Rojas is fetching a massive portion of direct advertising money. One of his most popular niches includes entertainment, gaming and events, gear, and review on technology products like consumer electronics.
Visit Now
4. Perez Hilton
Perezhilton.com – $40 million per year
Just like other top-earning bloggers, Perez Hilton earns a tremendous amount of income through direct advertisements. His real name is Mario Armando Lavandeira Jr, and he has various sponsorships paying him a handsome amount for advertising their product or service on his website. Hilton's blog is famous for covering gossip items about celebrities.
Visit Now
Also Read: How to Create a Blog with Minimum Investment
5. Chiara Ferrangi 
Theblondesalad.com – $35 million per year
Chiara Ferrangi is running the renowned fashion brand 'The Blond Salad.' She has motivated several women to become a blogger since she founded her the own blog in 2009. At the beginning of her career, her blogs were based on home life, making money, and her mother's life. However, later on, she brought something new and enticing that allured the audience towards her fashion and lifestyle-centric blogs.
Ferrangi is listed amongst one of the highest paid bloggers as she earns ample money from her online shops, fashion brands, and affiliate links.
Visit Now
6. Rand Fishkin
Moz.com – $35 million per year
One of the most popular websites, 'Moz', is backed by the largest community of SEO experts worldwide. Rand Fishkin founded and established the brand with the primary purpose of facilitating content marketing, building tools that makes SEO, inbound marketing, and link building.
Fishkin provided a lucrative opportunity to numerous bloggers, further helping them boost their returns by improving the visibility and the performance of their blogs.
Visit Now
7. Brian Clark
Copyblogger.com – $32 million per year
Brian Clark is widely known for establishing his website 'CopyBlogger.' He is a television writer and British playwright who founded and established CopyBlogger in 2005. Clark is a traveler, writer, and entrepreneur who founded this website for the midlife reinvention newsletter named 'Unemployable' and 'Further,' which is an educational community providing effective strategies for solopreneurs and freelancers.
Visit Now
8. Pete Cashmore
Mashable.com – $30 million per year
Pete Cashmore is considered to be one of the highest earning bloggers in the world. He founded Mashable in 2005. Mashable offered a wide range of topics to the audience, including travel topics, science stuff, social, entertainment, and technology. Pete was also awarded for one of his outstanding blogs 'Amplify' which focused primarily on raising awareness, highlighting issues, and taking adequate actions on racial equality issues.
Visit Now
9. Sarah Titus
Sarahtitus.com – $25 million per year
Sarah's work's target audience is all the beautiful moms who want to make money from home. Her blogs educate homemakers about the most effective ways to generate revenue while sitting at home and doing household chores. Most of her income is generated through affiliate marketing and selling printable on her online store.
Her niche is not only restricted to parenting but also covers a wide range of lifestyle topics. Reading her blogs will also inspire you to become a writer and make money from fast, easy, and safe money. Her work also helps readers to maintain a balance between professional and parenting life.
Visit Now
10. Melyssa Griffin
Melyssagriffin.com – $25 million per year
Melyssa Griffin is a renowned intrapreneur and blogger. She entered this industry in 2013. During these years, her blogs usually covered entrepreneurship topics, making money, and building and implementing a robust business strategy.
Melyssa has a unique writing style that attracts various types of audiences. She earns a hefty amount each month selling her courses online, marketing her podcasts, and other courses. Later, she started a new venture, 'Limitless Entrepreneur', that allowed many people to create podcasts, becoming one of her major revenue sources.
Visit Now
11. Pat Flynn
Smartpassiveincome.com – $25 million per year
One of the highest paid bloggers, Pat Flynn, has astounded many readers with his ideas of making passive money while continuing the job or business. He launched the website 'smartpassiveincome.com,' which became widely popular soon after its establishment.
Numerous readers came to the website to learn about some of the other ways of earning passive income. Soon after its launch, within a few months, the number of visitors and the monthly traffic reached more than three lakhs. He earns a significant portion of money from selling affiliate products, including ConvertKit, Bluehost, published e-book, and selling online courses.
Visit Now
12. Michael Arrington
Techcrunch.com – $22 million per year
You probably would have heard the name TechCrunch! Yes, now it's one of the most famous American newspapers that talks about the business of venture capital funding, tech and startups, and the silicon valley. The founder of this successful venture is Michael Arrington, who established it in 2005. He has able to captivate a large mass of the audience to his venture. His blogs provide all updates of tech giants such as Amazon, Alphabet, Uber, Google, Facebook, Microsoft, Apple, and many others.
In 2010, TechCrunch was acquired by AOL when TechCrunch's estimated visit reached 17M.
Visit Now
Also Read: 18 Best Personal Finance Blogs To Follow
13. John Lee Dumas
Eofire.com – $20 million per year
John Lee Dumas is an award-winning entrepreneur and blogger who became famous when he launched his impeccable podcasts 'Entrepreneurs on Fire.' He has done more than 1800 interviews with several successful entrepreneurs, including Gary Vee, Tony Robbins, Barbara Corcoran, etc.
John became a widely popular blogger today who publishes podcasts every day. This sets them apart as it is not easy to post a new podcast all days a week, that too having something new and unique. The audience gets connected with his podcasts as he publishes them every day, which works well for him and generates huge revenue. He also earns immensely from affiliate marketing, selling his digital products and journals on Amazon, and selling sponsorships on his podcasts.
Visit Now
14. Heather Delaney Reese
Itsalovelylife.com – $20 million per year
Heather Delany Reese and Pete Reese founded the website named 'It's a lovely life' in 2014. their blog primarily talks about blogging tips, different ways to start a blog, and various types of blogging courses. They also started affiliate courses with Amazon when they founded itsalovelylife.com and offered online paid courses that you can opt for.
The entire Reese family is a travel freak who travels more than 150 days a year. Isn't it amazing? They showcase fantastic travel destinations, resorts, and exciting activities and share ways to make family vacations special. This is how they fetch a considerable amount of income every year. Moreover, they also earn from affiliate marketing of products and services and selling courses.
Visit Now
15. Jeff Rose
Goodfinancialcents.com – $16 million per year
Jeff Rose, now known as one of the best YouTubers, is also a certified planner and blogger. He ventured into blogging in the field of finance by founding 'Good Financial Cents'. Although Jeff achieved great success in establishing this website, he still believed there should be a platform to help people learn about financial activities, financial strategies, investment plans, and how to make quick money. Later, he also published a book on finance informing people of the most effective ways to succeed in financial investing.
The best part about his blogs is that he shares his personal experience about how he succeeded and the reasons for failure while investing. It helps readers to learn from his effective strategy and mistakes to become successful financial investors. Similar to other bloggers, Jeff makes ample money every month by selling digital products, affiliate links, sponsored posts, and paid advertisements on the blog.
Visit Now
16. Elisa Larson and Emma Chapman
Abeautifulmess.com – $15 million per year
Elisa Larson and Emma Chapman are listed among the highest paid bloggers in the world. These sisters build an award-winning platform, 'A Beautiful Mess,' having a primary motto to make something while staying home. A beautiful Mess is a lifestyle blog website that provides you with step-by-step tutorials facilitating home decor projects, crafts, and easy-to-make recipes.
Elisa and Emma also cover everything homely such as routine problems and its solution, fashion choices, and lifestyle. Most of the revenue is generated through affiliated advertisements with digital or marketing products.
Visit Now
17. Alborz Fallah
Caradvise.com – $15 million per year
Alborz Fallah is a multi-millionaire blogger and entrepreneur. He is the founder of Car Advice in 2006. Even today, it is considered to be the most reliable website providing car reviews to numerous users.
His story is inspiring as he turned his passion for cars into a successful venture. He grabs an enormous chunk of funds from advertising and sponsorships with brands. Their team publishes content every now and then, fascinating car lovers and people looking to buy a new or old car.
Visit Now
18. Michelle Schroeder Gardner
Makingsenseofcents.com – $12 million per year
Michelle is the founder of Making Sense Of Cents. If you are reading a popular finance blog, recheck the name, it must be  Michelle Schroeder Gardner.
Talking about the field of finance and not mentioning Michelle Schroeder Gardner, you must not be serious! She is one of the wealthiest bloggers all across the globe, earning extraordinarily well from affiliate marketing of products and services such as Bluehost, sponsorships, and ads placed on her blogs, and selling digital products.
'Making Scents of Cents,' primarily focuses on personal finance, how to reach financial independence, paying off student debts, money-management tips, and organizing your financial resources.
Visit Now
Also Read: How to Make Money with Bitcoin
19. Alex Nerney and Lauren
Createandgo.com – $12 million per year
Alex and Lauren are some of the richest couples in the world who earned immensely through blogging. They reached earning six-figure income early by selling digital products on their blogs, sponsorships, and advertising other products and services, and considerable revenue is generated from affiliate marketing.
They started a health and wellness website that reached a very high number of visitors within a few months. From the beginning, they executed the right plan of action and created content after understanding their target audience, which is why it became one of the most visited websites.
Alex and Lauren's website createandgo.com talks about a simple and intuitive path to help to blog businesses succeed. Create and Go website is a boon to numerous people who desire to become a blogger.
Visit Now
20. Jon Morrow
Smartblogger.com – $12 million per year
The founder of one of the well-known sites Smart Blogger ' is none other than Jon Morrow.' He talks about the strategies and inspirational stuff, helping to become a successful blogger.
The only word for this courageous man is Unstoppable as Jon is restricted to use the wheelchair as he can only feel his face. Despite this problem, he managed to be on the list of highest paid bloggers and traveled to several countries with his blogging career.
Jon Morrow makes most of his money through affiliate marketing products & services and selling his own digital products & courses.
Visit Now
21. Steve Kamb
Nerdfitness.com – $12 Million per year
Steve Kamb, best known for his fantastic piece of work related to the health and fitness industry. He talks about fitness tips and tricks in his blog channel named 'Nerd Fitness.'
Through his impeccable work, Steve attracted a mass audience, conducted various online training sessions, coaching programs, and provided affiliate products and fitness training to the audience. He further ventured into paid courses to let people know the mantra of living a happy and content life.
Soon after he founded Nerd Fitness, his channel gained millions of viewers as he always proves the worth of his courses by showing before and after pictures of his clients. These pictures help to display the client's transformation making his content bona fide.
Visit Now
22. Lindsay and Bjork
Pinchofyum.com – $10.5 Million per year
Lindsay and Bjork are the top-notch bloggers in the food world. They have written numerous blogs on the food recipes in their famous blogging channel named 'Pinch of Yum.' Another blog channel, 'Food Blogger Pro', helps people create their own recipe blog.
The best part about their blogs is that it allows people to know about the exclusive and unique recipes and teaches them how to make those recipes. Over the years, their income is massively increasing each month from advertisements, affiliate marketing, and sponsored content.
Visit Now
23. Rosemarie Groner
Busybudgeter.com – $10 Million per year
Have you ever visited 'Busy Budgeter'? If you are a mom, you might have! Rosemarie Groner is a recognized blogger and entrepreneur who talks everything mom-related at Busy Budgeter. She also posts about budgets, making money, and increasing wealth, dinner ideas that can help moms run their household efficiently.
Rosemarie earns an extraordinary well income by selling tons of physical and digital products, affiliate marketing products, advertisements, and a bunch of sponsored products & services.
Visit Now
24. Cyan Claire
Tutsplus.com – $10 million per year
Cyan Claire is famous for her writing style as it gives off a remarkable user experience. While a reader is going through her blog, they can feel as if Claire is having a conversation with them directly.
Cyan's renowned blog channel 'Tuts+' was founded in 2006 that primarily helped many designers and developers by providing them with efficient web designing and development tutorials.
Visit Now
Also Read: 50+ Ways to Make Money as a Kid
25. Steve and Jennifer Chou
Mywifequitherjob.com – $9.5 Million per year
Steve and Jennifer Chou founded and established a blog channel, 'My Wife Quit her Job'. They provide readers with a great understanding of strategic planning before starting any business. Also, they talk about how dynamic actions and thoughts will help you to make money online. Further, it also informs readers about opening an e-commerce store and various other ways of generating revenue online.
They earn immensely from advertisements, sponsorships, affiliate marketing, and selling great digital products on their own e-commerce store.
Visit Now
26. Zoe Sugg
Zoella.co.uk – $7 Million per year
Zoe Sugg is an influential blogger who shares an authoritative approach to the lifestyle and fashion industry. He started his career as a blogger, but now many people know her as a You tuber.
Zoe launched her blog channel, 'Zoella', in 2009. Majorly, she focused on daily life activities and helped bountiful people make fashion choices as per the latest trend. Now, Zoe has more than 9.5 million Instagram followers and 14 million subscribers on her Youtube channels.
Visit Now
27. Ryan Robinson
Ryrob.com – $6 Million per year
Ryan Robinson is also known as the king of the finance niche. He launched ryrob.com, in which he teaches about different strategies and ideas helping people make money and guides how to start earning passive income.
The majority of his money is generated through affiliate marketing and selling online courses. Ryan quotes in many of his blogs and thinks the people's biggest strength is not to be a jack of ALL trades but to be a master of FEW.
Visit Now
28. Trevor and Jennifer Debth
Showmetheyummy.com – $5 Million per year
Trevor and Jennifer Debth, the power couple is the owner of the successful blog channel 'Show Me The Yummy.' They talk about and inform users about the easiest recipes to enjoy scrumptious food. This couple started earning massively soon after they began with their channel.
The USPs of Show Me The Yummy include compelling videos, intriguing and relatable content, exceptional graphics that entice the viewers. The biggest role is played by online workout videos, affiliate marketing, sponsorships, ads, and freelancing that contribute to their monthly income.
Visit Now
29. Heather Armstrong
Dooce.com – $5 Million per year
Heather Armstrong is a phenomenal American blogger who is always moving forward. She rose to prominence after she started the blog Dooce.com in 2001. In her blogs, Heather extensively covered mental health topics and opened up about the unspeakable of parenthood. She also covers niches, including lifestyle and self-care.
Heather is also known as the 'Queen of Mommy Bloggers' by Forbes. She an immense income by focusing on 3 business models, including recording podcasts, affiliate marketing, writing, & publishing her book.
Visit Now
30. Abby Lawson
Justagirlandherblog.com – $4.8 Million per year
Abby Lawson is running the blog named 'Just a Girl and her Blog.' She has Expertise in lifestyle, organization, and productivity blogs. Most of her successful blogs focus on lifestyle, helping her earn handsome revenue.
The best part about Abby's blogs is that besides providing entertainment to the audiences, her blogs educate the readers as well.
Visit Now
31. Darren Rowse
Darrenrowse.com – $4.8 Million per year
Darren Rowse emerged as one of the most aspiring bloggers in the industry when he launched his blogging channel called Pro Blogger. His channel is a source of earning massive revenue through advertising, small-scale conferences, selling online courses, and digital products.
Moreover, Darren Rowse has a professional outlook that sets him apart from other bloggers. Darren educates people about the scope of entering the blogging industry and how to make their blogs successful and earn extensively from them.
Visit Now
How do Bloggers Make Money?
Various bloggers around the world have become filthy rich by showing their skills and exhibiting talent. Mentioned below are the most common ways through which bloggers make bountiful money:
Advertising and Promotion: Bloggers earn money by allowing and placing ads on their blogs.
Selling Physical Products: Bloggers make plentiful money by selling different products, including clothing, accessories, watches, shoes, etc.
Selling Digital Products: Creating an exorbitant course or e-book and selling them online to your readers.
Selling Printable: Bloggers sell digital products online, such as journals and guides. You can print the receipt of these products and use them as a physical product.
Sponsored Posts: They make plentiful money as many companies pay them handsomely for posting something specific on their blog.
Affiliate Marketing: Making money for bloggers with Affiliate marketing has become straightforward. Bloggers get a percentage of the sale by redirecting the customers to the affiliate's website. If the customer buys that product or service, the blogger is entitled to the commission.
Also Read: 25 Best Affiliate Marketing Platforms & Networks
How to Make Immense Profits Out of your Blog Niche?
1. Extensive Keyword Research to Drive Search Traffic
One will definitely get the desired results if sufficient time is invested in doing quality research. Further, it will ensure effective optimization. It is a cycle. You must know and focus on doing quality research initially, then invest your time in optimizing that research.
After picking up your niche, conducting in-depth keyword research is imperative to optimize your content and boost organic traffic to your website/blog.
This will help you map out the latest market trends and give you a fair idea about crucial aspects such as how to capitalize the market, what words have the highest search volume, and how to increase the organic traffic, etc.
2. Monetize your Blog
In the modern era, monetizing your blog has become of utmost importance. Without monetizing, it isn't easy to earn a considerable income. One can monetize the blog to increase the number of visitors tremendously. Listed below are some of the most effective ways of monetizing your blog:
Creating and selling online sources by launching your own products or services.
Multiply your revenue by writing for kindle e-books.
Generate revenue from private label rights.
Become a freelance blogger as per the latest market trends.
Provide coaching service to attract your clients.
Gain followers and revenue with webinars.
Increase your earnings with affiliate marketing.
3. Offer Expertise to the Readers
To become a successful blogger, it is imperative to ensure proficiency in your niche. Producing content of high quality is always in demand and always attracts readers.
You can also pick up a niche in which you do not have much knowledge at the beginning, but start gaining knowledge and offer Expertise through your valuable content. This can be achieved by:
Reading daily
Extensive research on the topic
Analyzing the market trends and observing the successful blogger's content in that particular niche.
Understand your target audience and write content accordingly.
4. Connect With Your Audience
One of the greatest chunks for running a successful blogging channel or publishing your blogs is understanding your blog's audience. Today, you cannot think of writing content before comprehending who your target audience is. However, tailoring your content after analyzing your audience will prove beneficial for them and provide them with a more personalized experience.
Lucrative Blog Niches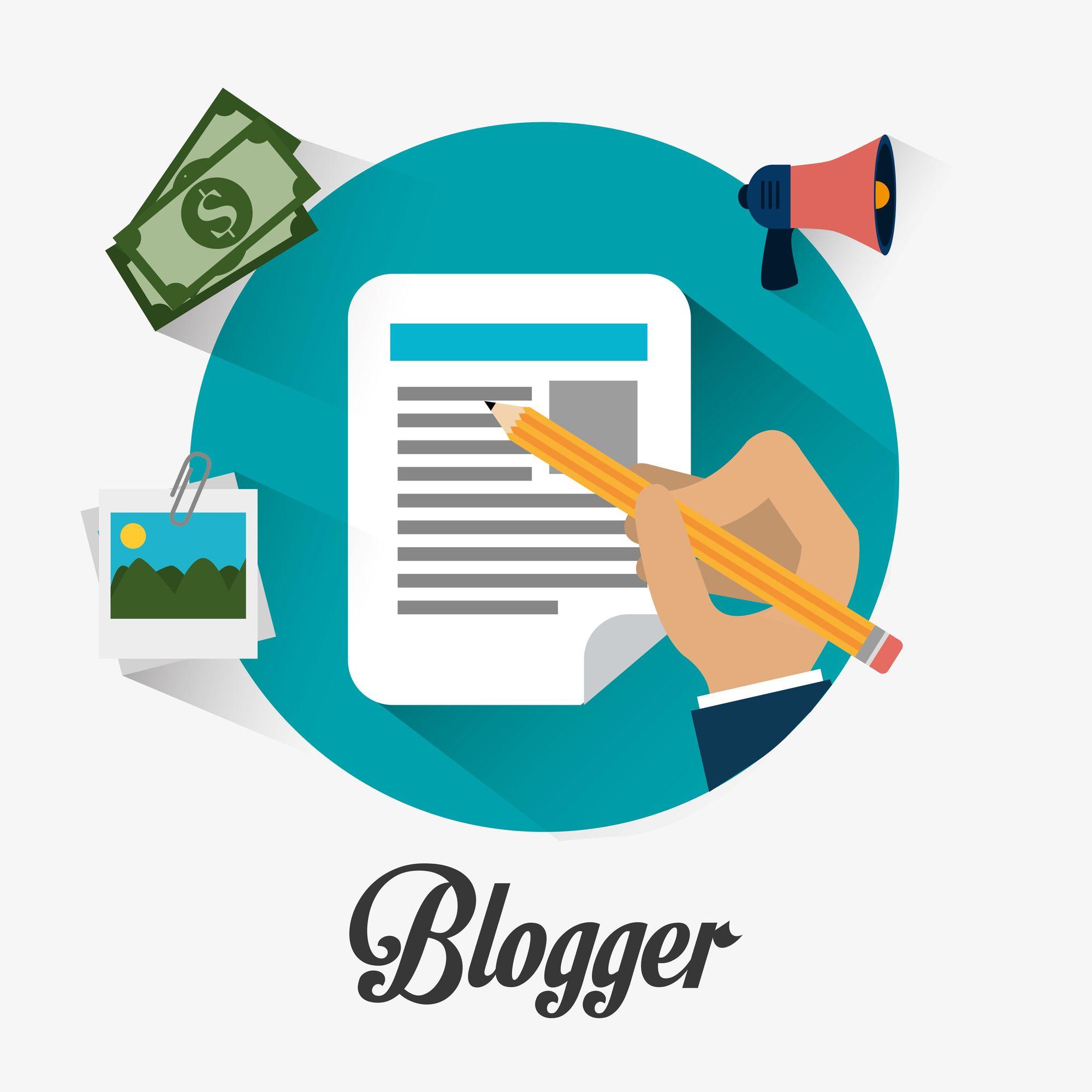 1. Business and Marketing
You can find out numerous blogs online talking about different types of businesses and marketing-related topics. Have you given a thought, why is that? It is solely because a wide range of users want to read and learn about various marketing strategies and a guide to building a business helping them increase their income. Starting your career in this blog niche could be a fantastic idea.
Also Read: 20 Best Freelance Websites For Beginners
2. Lifestyle
Being a blogger, Lifestyle Blogging is one of the most lucrative blog niches you can get your hands on. This blogging type covers every aspect of your living life, which is one of the seasons the lifestyle blogging entices every reader. Creating the content with the following elements will make lifestyle blogging more intriguing:
Content Marketing
SEO
Video editing
Graphic designing
Networking
CSS and HTML
3. Travel
The travel industry is revolutionized with digitalization for the past few years. Simultaneously, travel blogging's scope has increased tremendously. It is not only exciting but also fills your pockets with ample money. Entering this niche of blogging can allow you to generate revenue up to $35000 per month.
4. Parenting
More than millions of blogs are there on parenting nowadays. Especially if you have kids, you can relate to parenting blogs. Bloggers usually write for certain groups of parents, such as teen parents or older parents, and you can also share your thoughts via writing blogs describing a stage of parenting. The audience of parenting blogs is massive, and it is worth giving a shot if you are looking to make a decent amount of money being a blogger.
5. Food, Health, and Fitness
It is one of the best niches to kickstart your career as a blogger. Blogs about food and maintaining your health are prevalent. The audience who give it a read is so large that this blogging niche is definitely worth considering.
Moreover, people have become health conscious in today's world, which keeps them intact with blogs based on health and fitness. You can modulate your writing style as per the target audience and include different angles in your blog, such as :
Sharing your own progress (in story-writing style)
Enlighten readers about a particular diet which may include gluten-free, paleo, ketogenic diet, etc.
Talk about a particular audience group, either men, women, kids, old, geeky, or any other.
Expressing your views on particular exercises, including weight lifting, CrossFit, running, etc.
Informing readers and connecting to them by sharing a specific approach to health
6. Personal Finance
Many people need help to manage their personal finance. Not only they hire an accountant, but they also spend heavy money to organize and manage their financial resources to utilize them efficiently. It has been speculated that personal finance has a vast potential of raising the income to 2,50,000 a month.
7. Technology
In this fast-paced world, everything is going digital. The scope of technical blogs is extensively increasing and is an excellent way of making plentiful money blogs based on technology and gaming. You can generate a handsome income from affiliate marketing, e-commerce websites, or retailers such as Amazon, etc.
8. Fashion
The fashion industry is bringing the revolution, and so does fashion blogging in contemporary times. The scope of fashion blogs has become comprehensive. Fashion bloggers are generating massive revenue through their blogs. If you know you can play with the power of the words, images, and videos, enter this lucrative niche.
Let's be practical. These bloggers did not achieve success overnight. It took a lot of time and handwork for all of them to generate immense revenue.
Recommended: 20 Best Gumroad Alternatives
Give it a thought! If you are ready to put all your efforts into blogging, this is one online business where you can make a handsome income.
All the bloggers that we have mentioned in this guide are earning enormously through direct advertisements.