Blogging has become a well-known means of sharing content, and with time, it is becoming increasingly relevant. But, the toughest part of blogging is to begin as you need to think of a topic that you are best in, selecting a theme, building content strategy, and then comes actual writing.
Numerous aspects are to be considered before you start blogging, but if you see the examples of successful blogs, it not only motivates you but inspires you to take a step ahead. It is pretty exciting to start a new blog as you can share all your thoughts related to a topic there and make people aware of them.
Overview about Blogging
Since the internet has started, millions of blogs have been created, but a lot of bloggers stopped because either people lose interest in them or owners give up on the idea. Many bloggers grow because they create blogs that possess highly resourceful material that readers find interesting and useful.
Various people are unaware of the fact that blogging can also help them make a lot of money. The most rewarding blog type is a personal blog where you share your real-life experience to inspire or educate the target audience. But, the fact is that there are successful blogs in all kinds of niches.
There are various types of niches such as grooming, dating, education, sports, cooking, and many more. You can choose any as per your interest or check the examples of successful blogs to get you inspired.
32 Examples of Successful Blogs for Your Inspiration
Here we have mentioned some of the best blogs that will help you inspire to start your own blog plus give you an idea about different niches as well: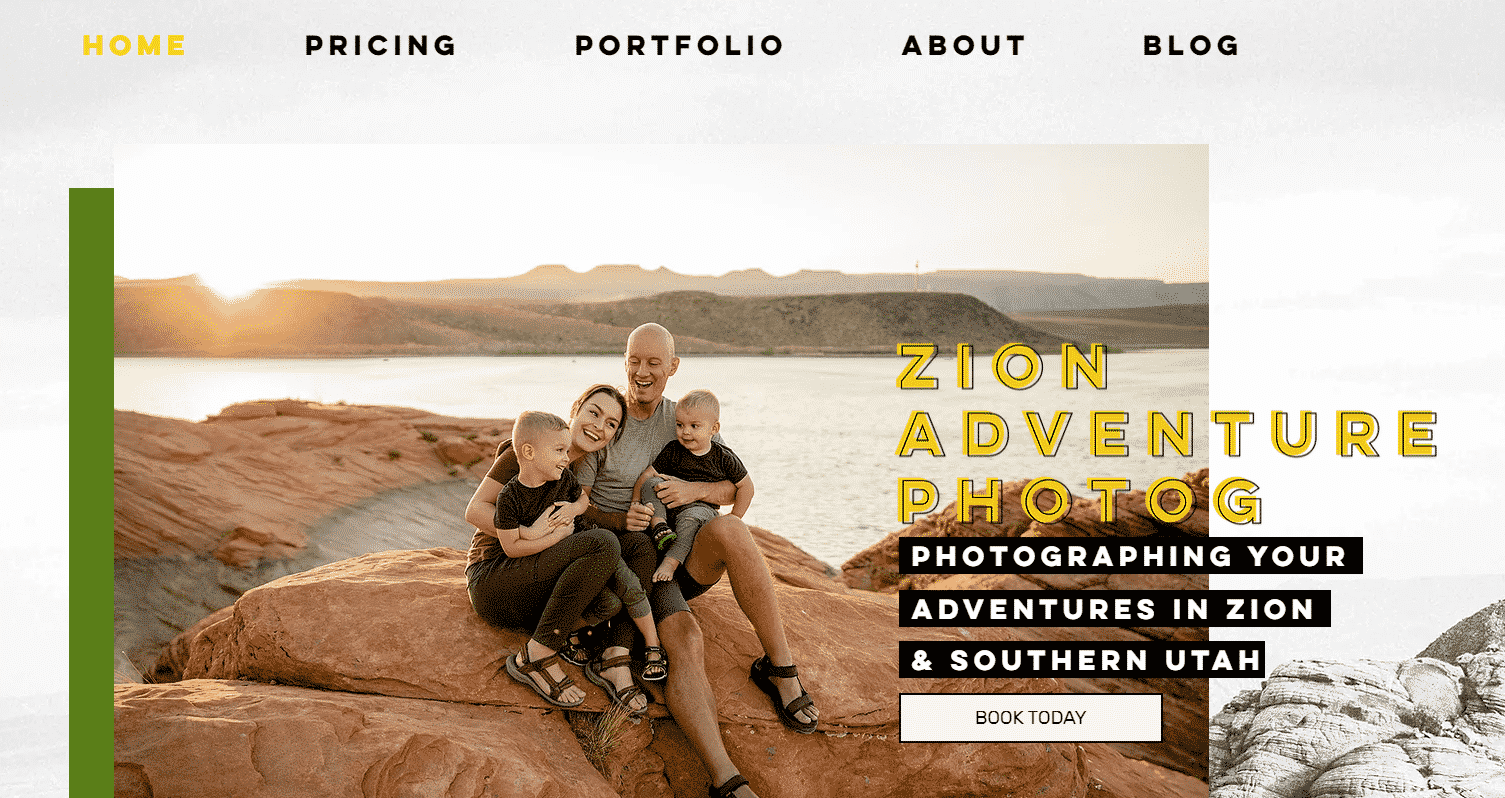 It is an excellent blog example, as you would be amazed to see the way its design mirrors its content. In this blog post, you would get detailed information on particular hikes, canyoneering, and various activities for kids.
The creator of this adventure photography blog is Arika, and after seeing her website, it becomes clear that she has in-depth knowledge about the content she provides. She has used a playful and rugged atmosphere of the blog by using a yellow and green color scheme that eventually gives you an idea of nature and sunshine.
You would love the website as there are pictures of happy clients enjoying the adventure, plus she has also embedded her Instagram Feed directly onto her site. This helps in spreading the word about her services and enticing people deeper into her brand.
Also Read: 200+ Free Blog Submission Sites List 2021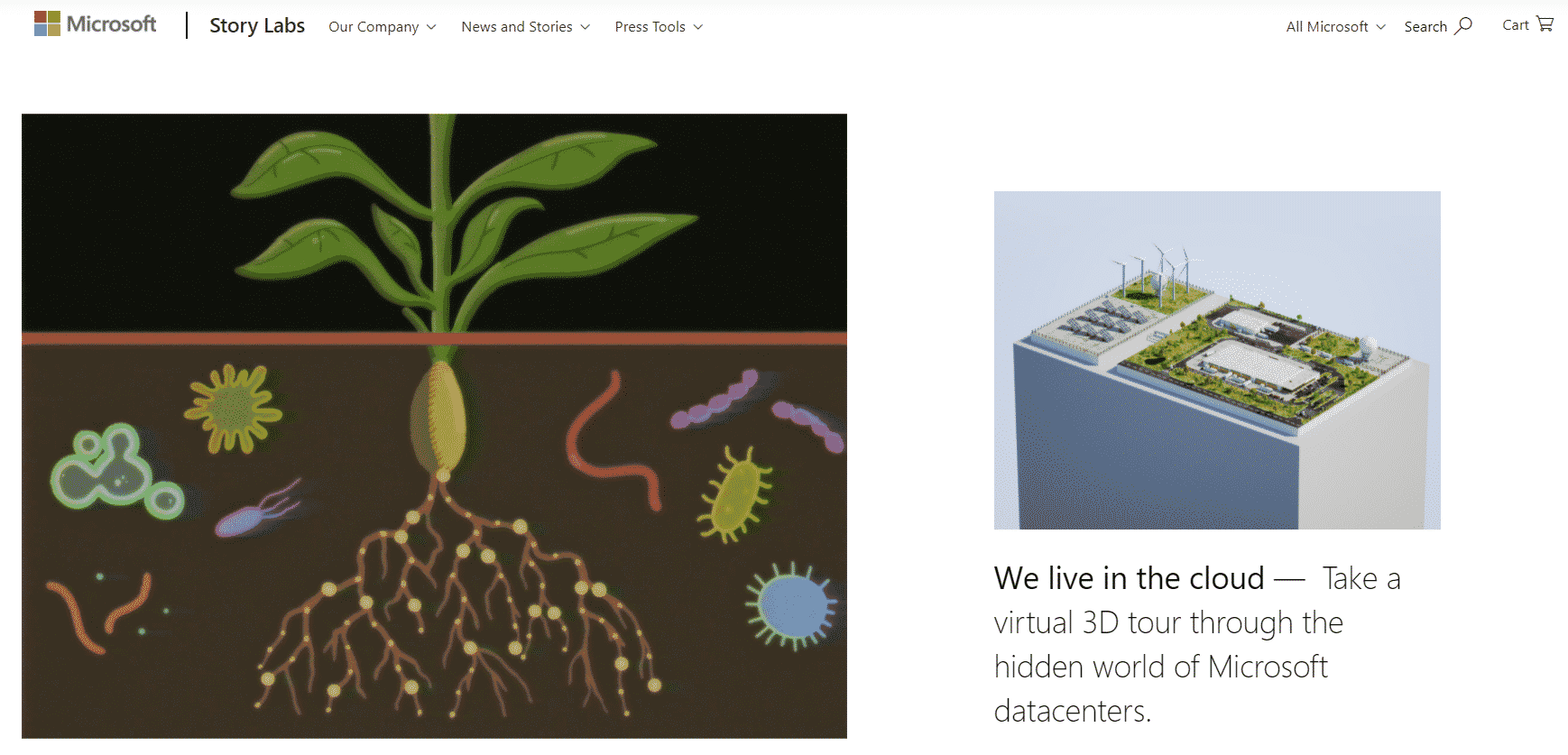 Microsoft needs no introduction as its business is spread globally in multiple industries. In this blog, you would be able to read all sorts of stories related to their different products. The good thing about this blog is that here both the company and consumers post incredible stories every day.
The stories that are more interesting are posted on this blog. They also publish much other content on Microsoft Story Labs about what you'd find on a leading non-branded blog,  build better public spaces using Minecraft, and much more.
So, if you like reading people's stories about technical products and are interested in researching them, this blog is the best inspirational blog for you. This blog will provide you great information and teach you great storytelling skills plus techniques on how engaging with your readers can help you become a successful blogger.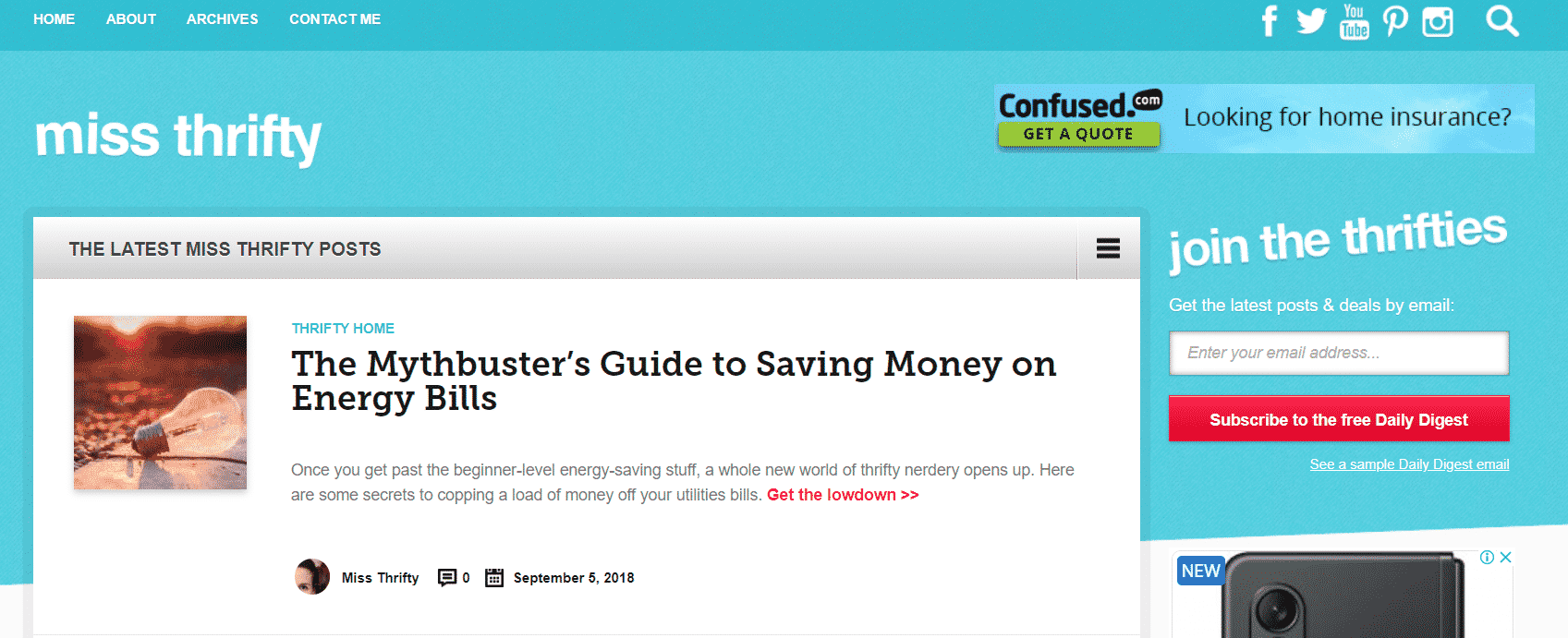 If you are considering examples of blogs for inspiration for new bloggers, then this one is a must to read. Thus blog became pretty famous recently as it is of a lady targeting young mothers by giving them money-saving tips and techniques. There are a lot of mothers who face this issue as they are unable to work, so this type of information really helps the new mums.
One of the exceptional things about this blog is its conversational tone and the real person behind the brand. The information that she provides is 100% actionable and is making a huge difference in their life. Also, it is motivating mothers to start their own blogs and share their experiences as a mother and wife.
Also Read: 60 Best Business Ideas for Women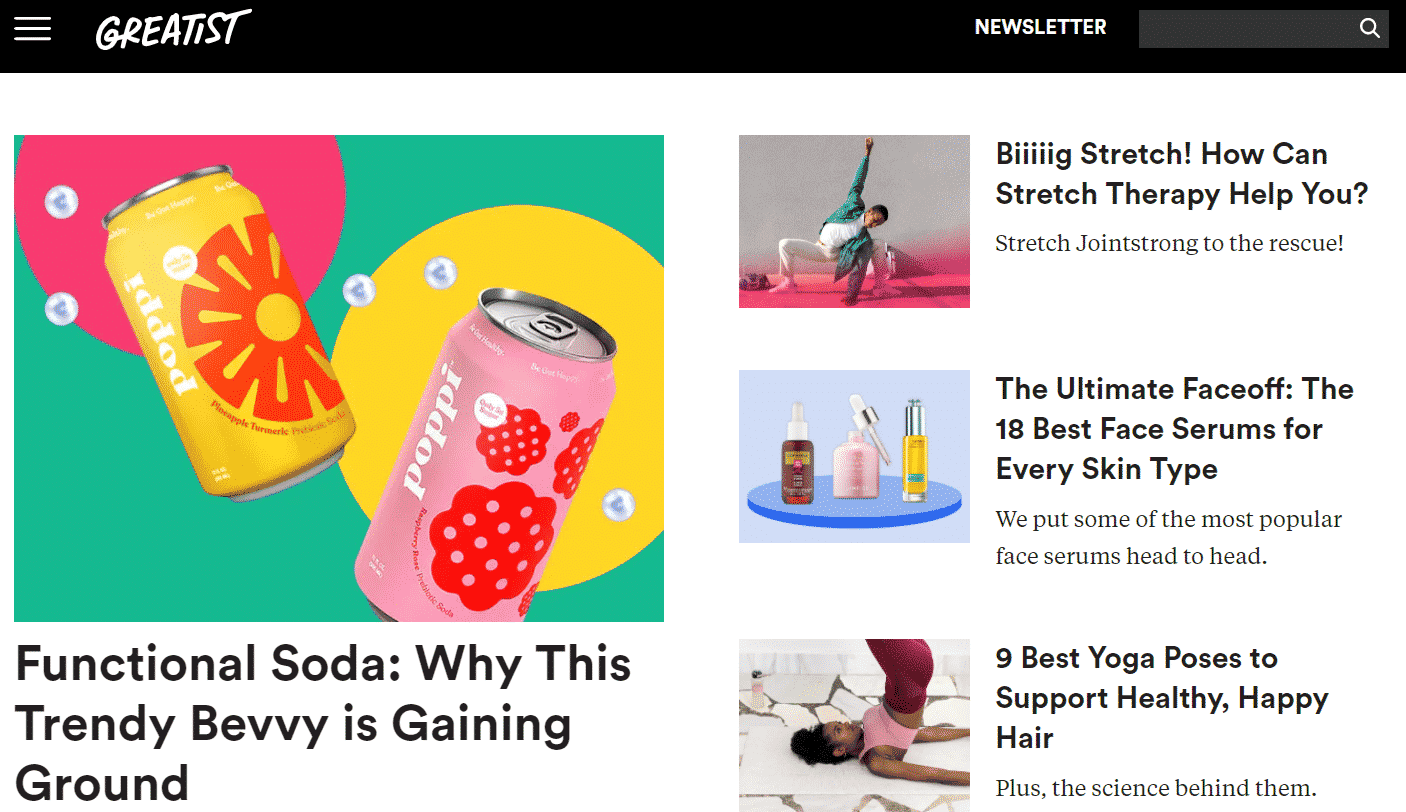 This blog is about health and fitness, which everyone is crazy about these days, but the unique thing is that they give information that is backed by science. It is a pretty old blog now, and they have been consistently delivering quality and informative information to their readers.
When you read their blog, you would realize that it has science-backed health and fitness information that is pretty useful for people who are concerned about their well-being. Greatist has more than 10 million visitors every month; thus, they earn yearly revenue in 8 figure range, plus they also earn from the ads and sponsorships as well.
The major lesson that they give to others is that you should create a blog that offers reputable and trustworthy information so that people would love to come back again to read new blogs. If facts and numbers back your information, then people will trust you and want to read more and more information that you offer on your blog.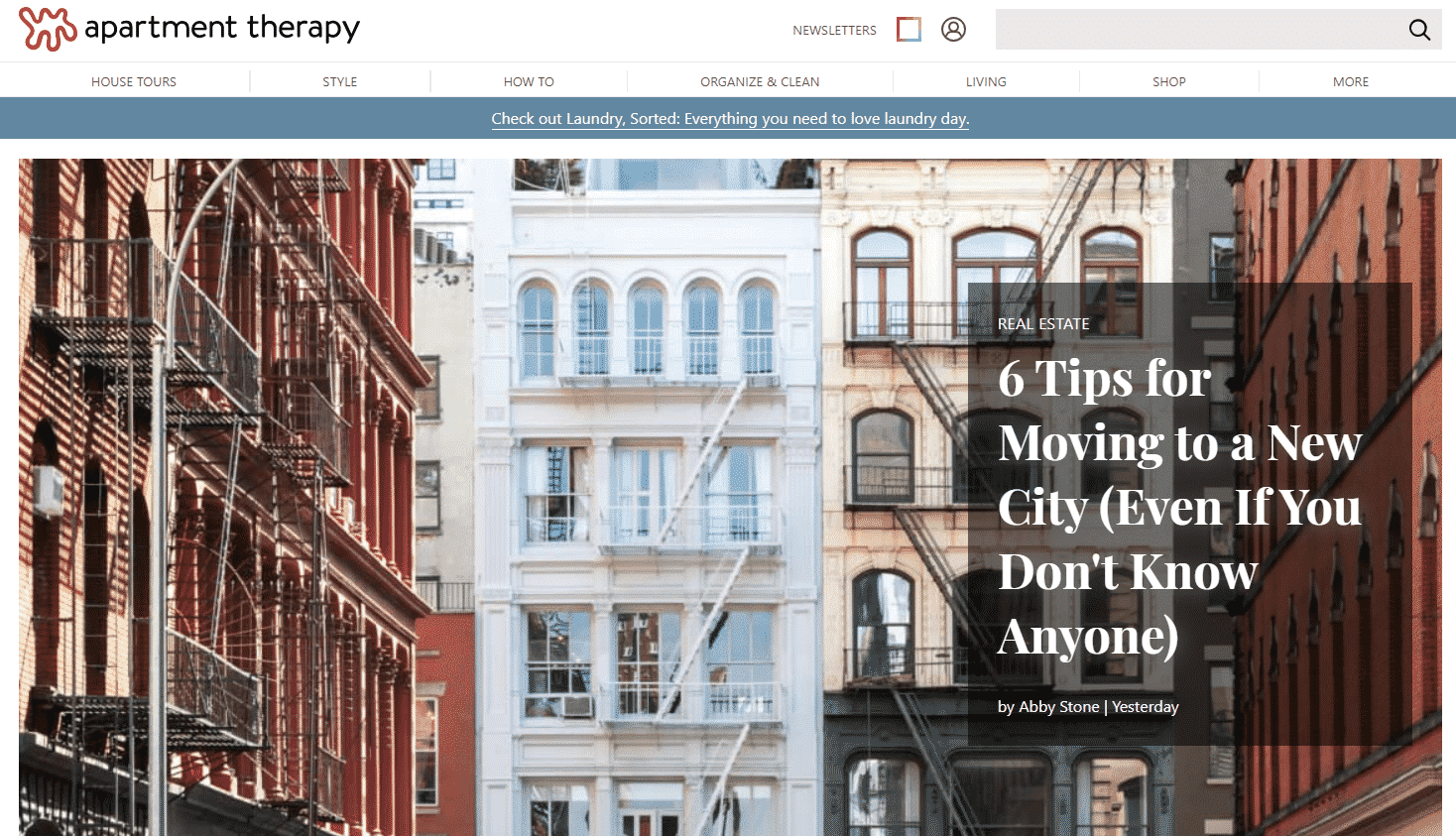 This is one blog that centers on interior design. This is a very old blog that was launched in 2001 by Maxwell Ryan. He is an interior designer who later turned into a blogger, and the readers really loved his blogs. That is why he has more than 20 million followers and has expanded his business into a media company.
He earns a pretty handsome salary because of the views. Plus, he makes a lot of additional income through affiliate links and product sales. The major topics that he writes about are designing tips, shopping guidelines, lifestyle & interior design, and DIY how-tos. He is a great influencer, and after looking at his achievement and excellence, many people have started their blogs and gained success.
Also Read: Top 20 Indian Bloggers & Their Earnings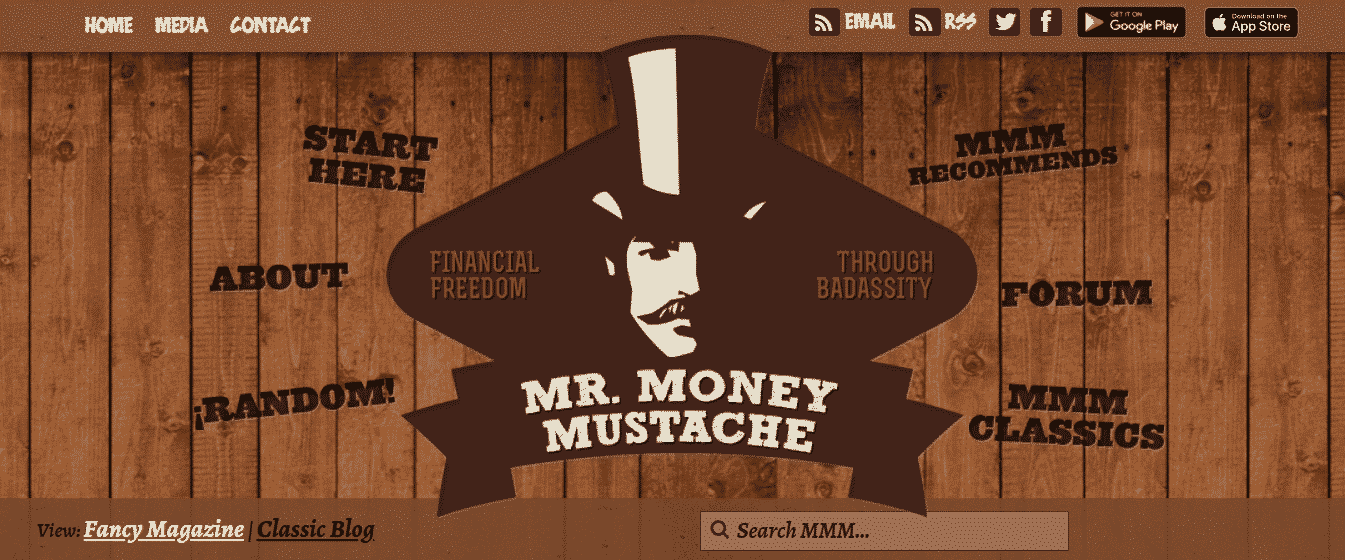 This blog focuses on personal finance. The founder discusses the frugal practices which allowed him to take retirement early. It is a very influential and motivating blog as he tells his readers about what he did with his time that he no longer has to work for a living.
Although he still works but only on the things that make him happy and he loves doing. So when you read his blog, you would learn multiple things and enjoy reading it. In blogging, you need to make the content interactive so that people can relate to it and connect well.
On Mr.Money Mustache, there are a lot of guest contributors who write and share their stories and ongoing experiences. It is one of the best blogs about personal finance, which is why it has countless followers, and the number is increasing every day.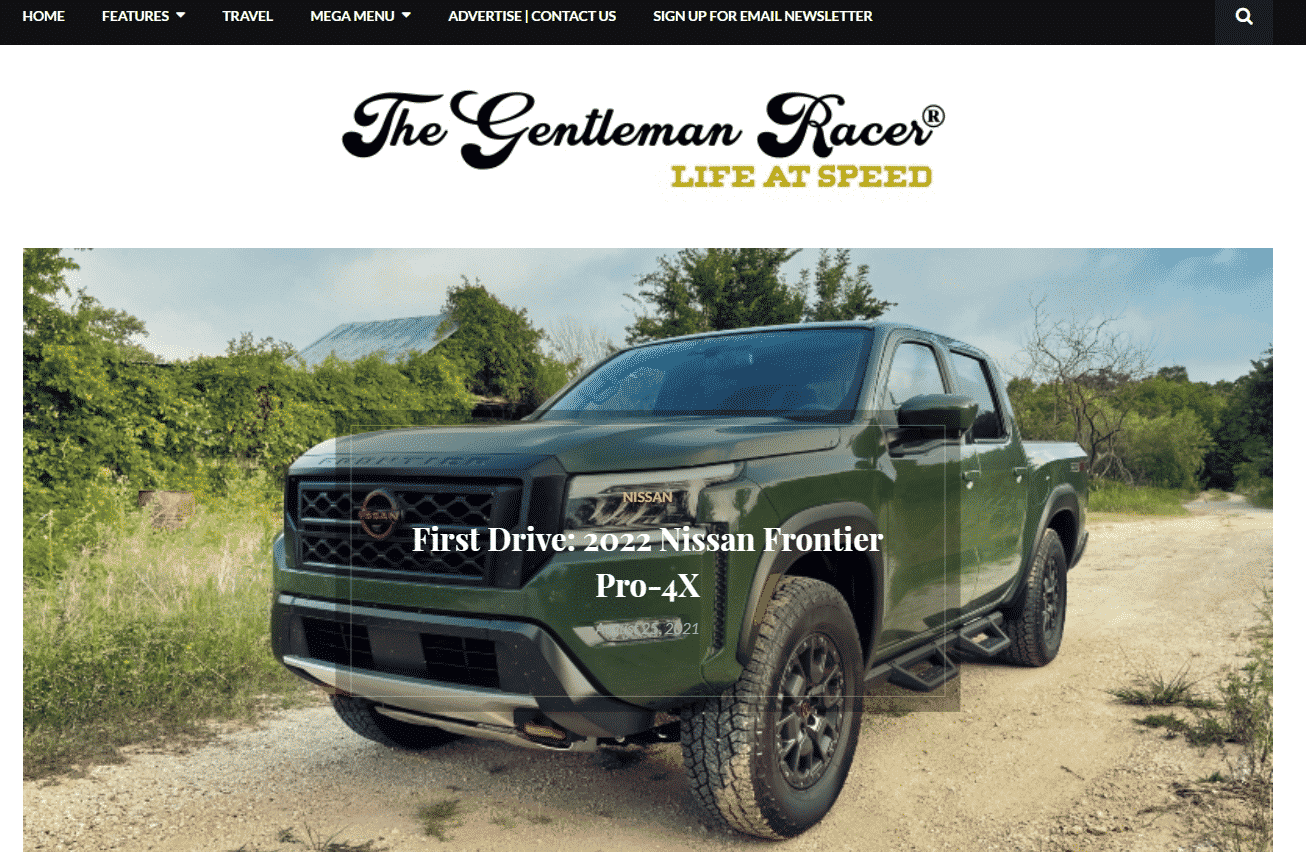 The founder of this blog is Michael Satterfield, and he writes about menswear, automotive, technology, and travel. This blog is a perfect example that you need not focus on just a particular niche to success; you can also write about other things related to it.
He started with the automotive industry, but later, he started to write about other topics that his readers would be interested in. As a result, he became a successful blogger, has millions of followers, and earns a good yearly income. Michael has also turned into a fashion influencer as he writes about menswear and people love the way he shares his travel experiences.
He says that "It has always been my theory that if I find something interesting, there must be at least a handful of other people out there that do as well." So, this thought has made him a sensation in the blogging industry.
Also Read: Top 31 Highest Paid Bloggers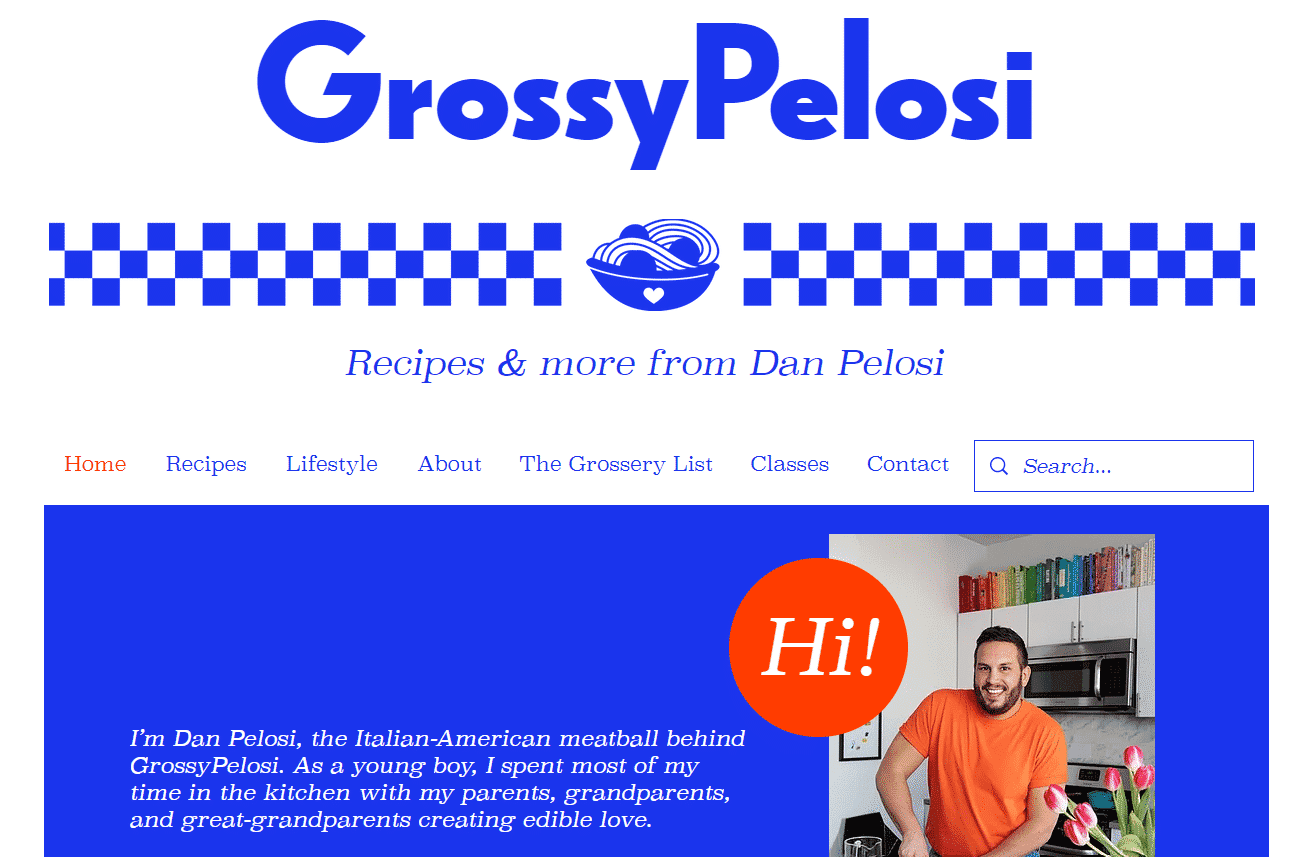 This is one of the perfect examples of successful blogs that is all about fun. Various people think that blogs are all about serious topics and discussions, but if you follow or read the content of this blog, your mindset would definitely change.
The founder of this good blog GrossyPelosi is Dan Pelosi. She has proved to the world that humor can make the brand more lovable, and people tend to get more enticed towards it. His recipes are both entertaining and informative. Dan makes his recipes fun to read as they are to cook.
The best thing about his blogs is that they are very much organized as he includes different sections for every different blog idea. So when you visit his blog, you would see that, for example, in the recipe tab about salad, cookies, chocolate, etc., and in the lifestyle category, you would see maintaining tulips, making Easter eggs, etc.
This means that he makes it easy for his readers to find the content they need. His website has a blue and white checkered pattern with a spaghetti icon in the header that clearly indicates that it is a food blog.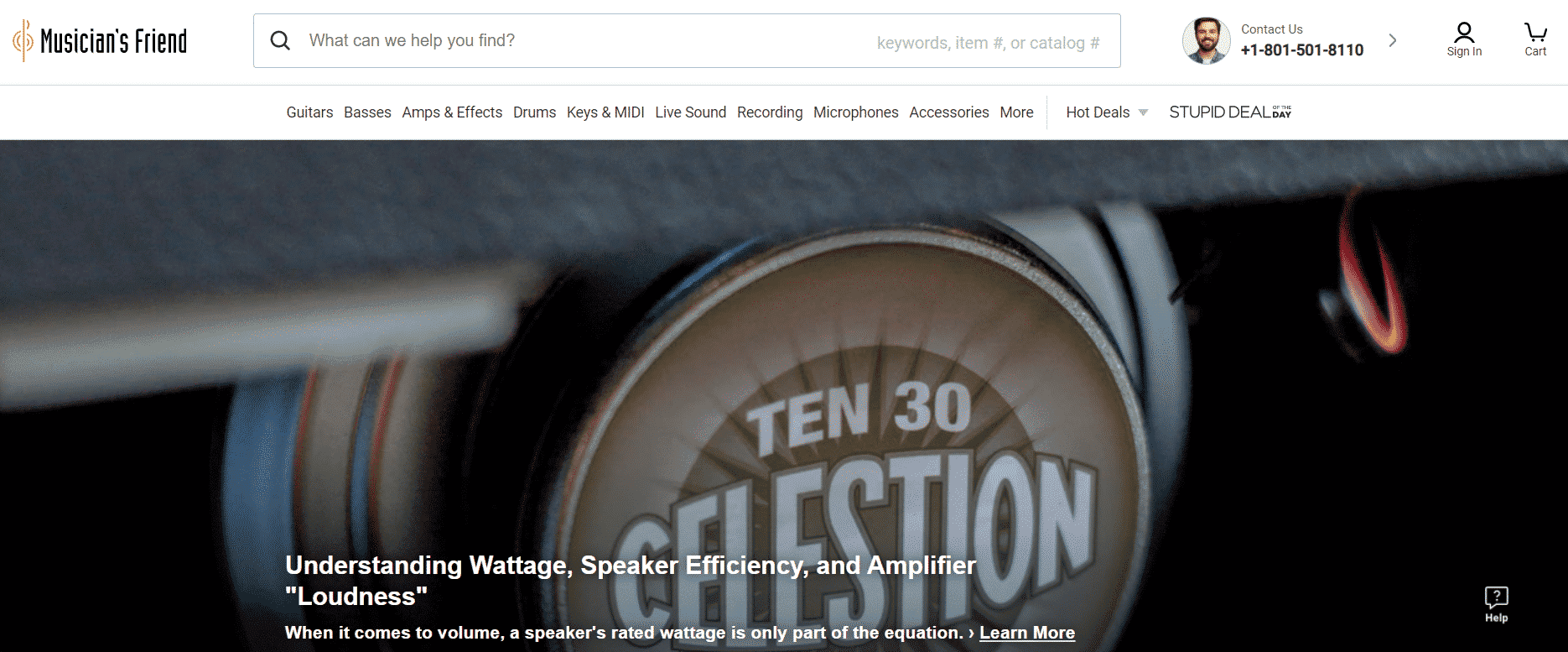 Shopping for musical instruments is a pretty challenging job because there are various options for every category. Furthermore, judging the quality of them is even more difficult at various price points. Especially if you are a beginner, then this blog can be of great help to you.
The unique thing about their blog is that readers need not go anywhere else to do the product research; in this blog, you will get buyer's guides and informative articles to help you make the right choice. Plus, they are written in a layman's language so that anyone can understand them easily.
Thus, if you are a beginner and want to buy any type of musical instrument, you would get complete information here, along with its ratings and reviews. The reason why it became a successful blog was that they focused on creating informative buying guides and make that content easily accessible on the product page.
Also Read: How to Earn Money from YouTube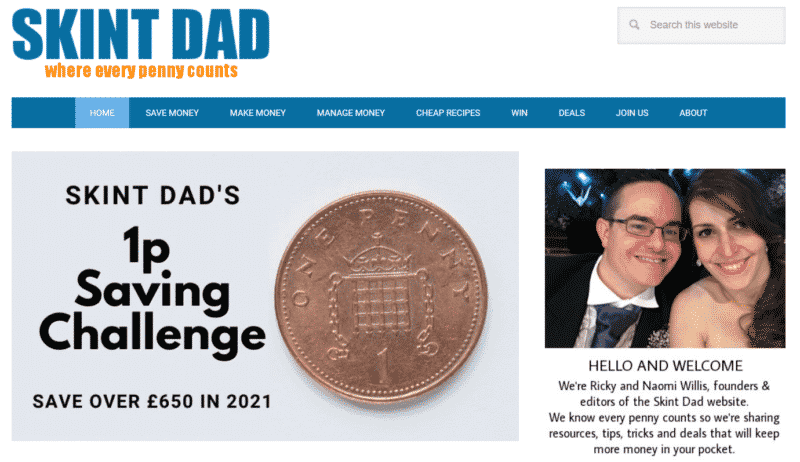 In this blog, you will get a lot of information that can help young dads save money and being more frugal in their day-to-day life. There is also a different section for users wherein they have mentioned how men can make some extra cash other than their monthly income.
It is important information for people looking for different opportunities to earn some extra income. New dads have a lot of stress regarding income as their wives cannot earn at that point in time, plus the expenses increase because a new member gets added to the family.
Hence, reading the content on Skint Dad helps them get an idea of where they can earn more and which is their area of interest.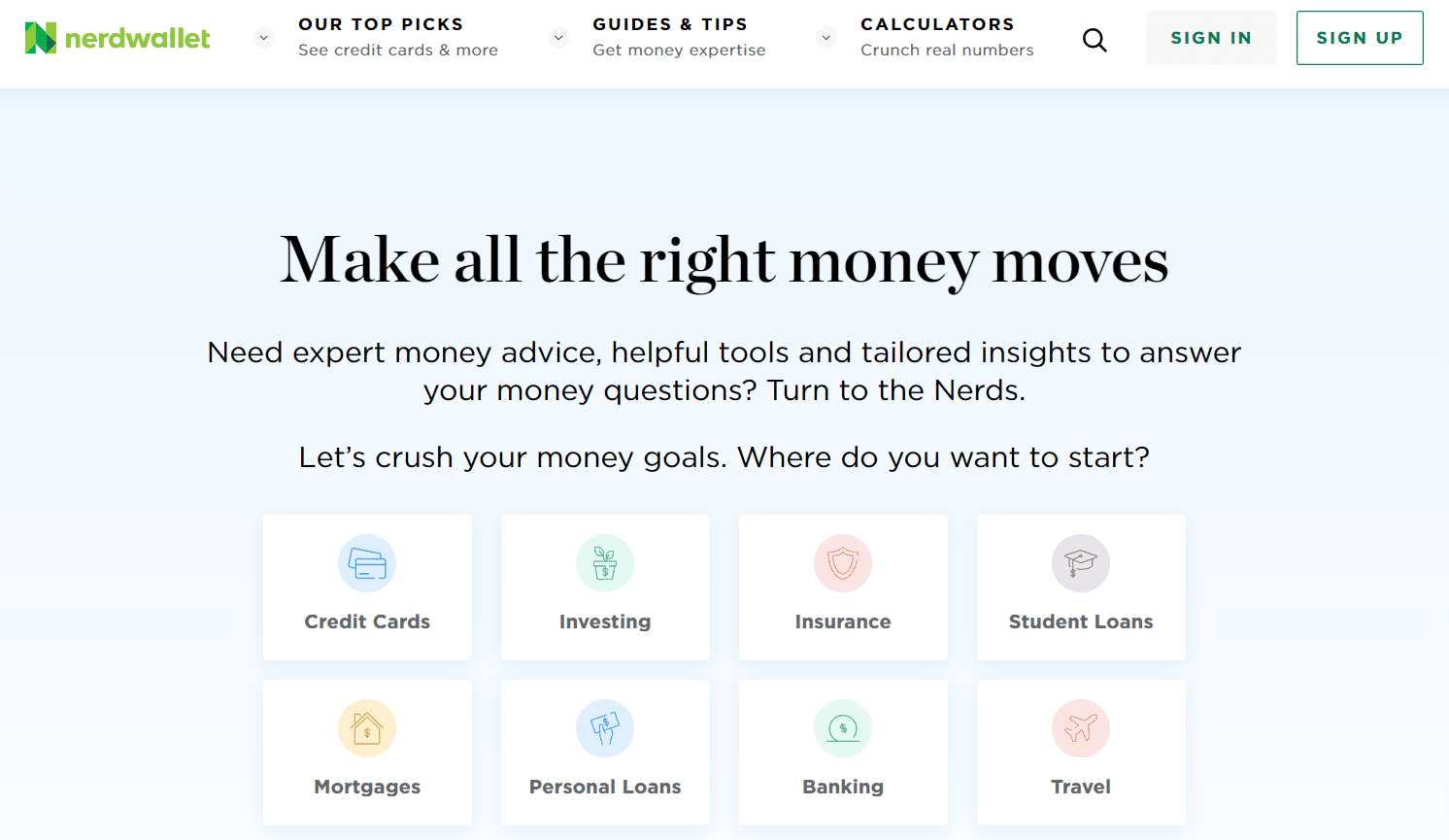 It is a big affiliate website that dominates SEO in the personal finance niche. Creating a website like Nerd Wallet is a dream of every affiliate marketer. It is one of the best examples of a successful SEO blog that crushes affiliate marketing. The nice part is that they are doing it in one of the most profitable sectors, i.e., personal finance.
They review everything starting from the credit card to insurance, mortgage, and other stuff related to finance. Today, they are worth more than $500M because the affiliate commission for such financial products can reach up to hundreds of dollars for every referral.
They do all this by understanding search intent and building high-quality content and user experience by using the keywords.
Also Read: How to Earn Money with Google AdSense?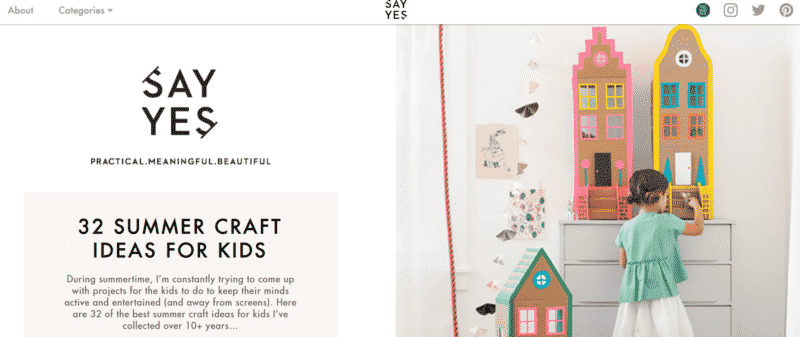 This blog was created by Liz Stanley in 2006 and became so famous for its content that it has received many awards. You can also say it is a mother's blog as well; on her blog, you can find content related to food, travel, family, lifestyle, DIY, and motherhood.
Liz is a mother of three, and she loves sharing her everyday experience and how she spends most of her day. She earns a decent amount of money through blogging, and as she has a lot of readers, she has got a lot of ads and sponsorships, which make helps her make additional money.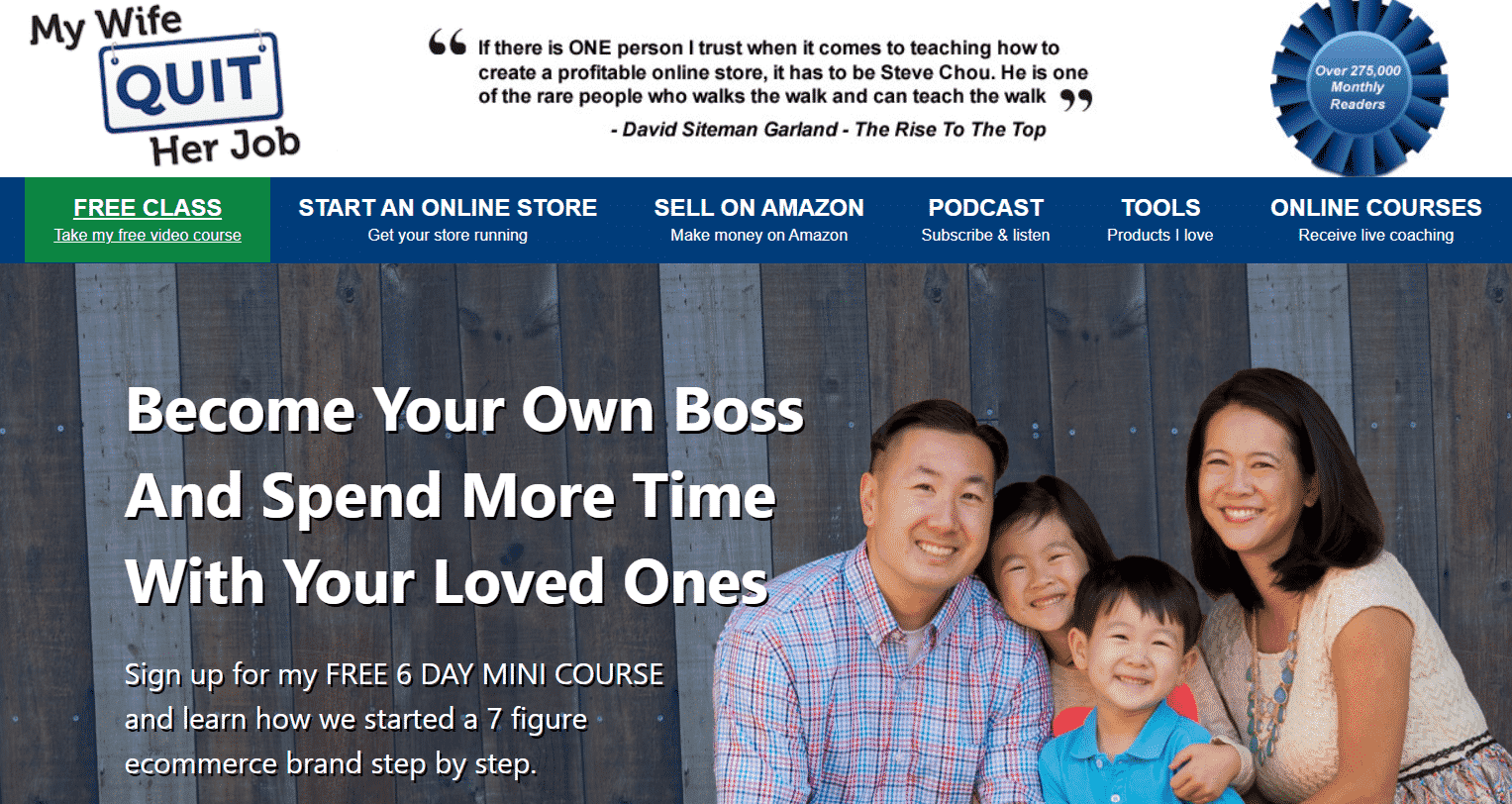 This is a pretty interesting and one of the best examples for your inspiration. This blog started with the story of the founder of the blog Steve Chou and his wife. You will get to read the content on how his wife initiated a business idea and started an online store that eventually grew so much that she earned $100K annually.
The story is a combination of parenthood and entrepreneurship; while reading, you will understand how important it is to balance your professional and personal life. If you also wish to start some new venture and have kids, then this blog is a must-read as here you will learn about starting a business that can be done from home.
Along with the business, they also started this blog, and they are earning pretty well from this blog as well. They share day-to-day stories, different ideas on how to make a work-life balance, plus business ideas that you can start from home and earn well.
Also Read: 18 Best Online Part-Time Jobs For Students To Earn Money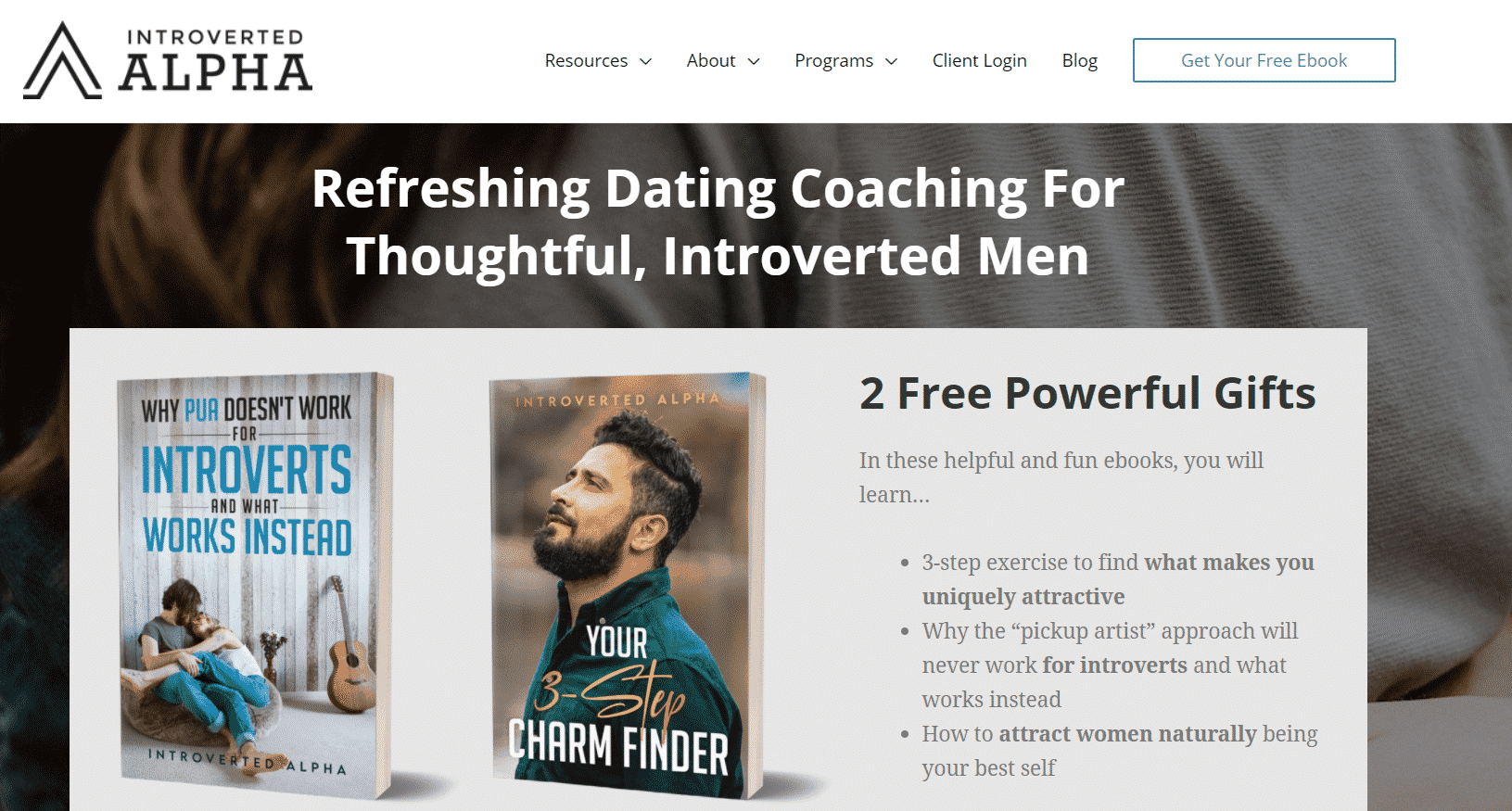 The founder of this blog is Sarah Jones. This blog is all about dating coaching for introverted men. She has helped various introverted men succeed in dating; it is one of the best blogs to help men getting tips on how they can interact well when on a date.
This was a unique idea to start a blog on such topics as people usually think that women and shy and introverted, but nobody thinks of men in that aspect. So she just focuses on one particular niche and just aims to help them in one specific area, dating.
They not only earn from blogging but also offer a 12-week program and 1:1 coaching and step-by-step materials as well. Sarah considers herself as a coach and founder but not a blogger as she thinks blogging is a hobby. It took her six months to make this website a full-time income source.
15) Simply Tabitha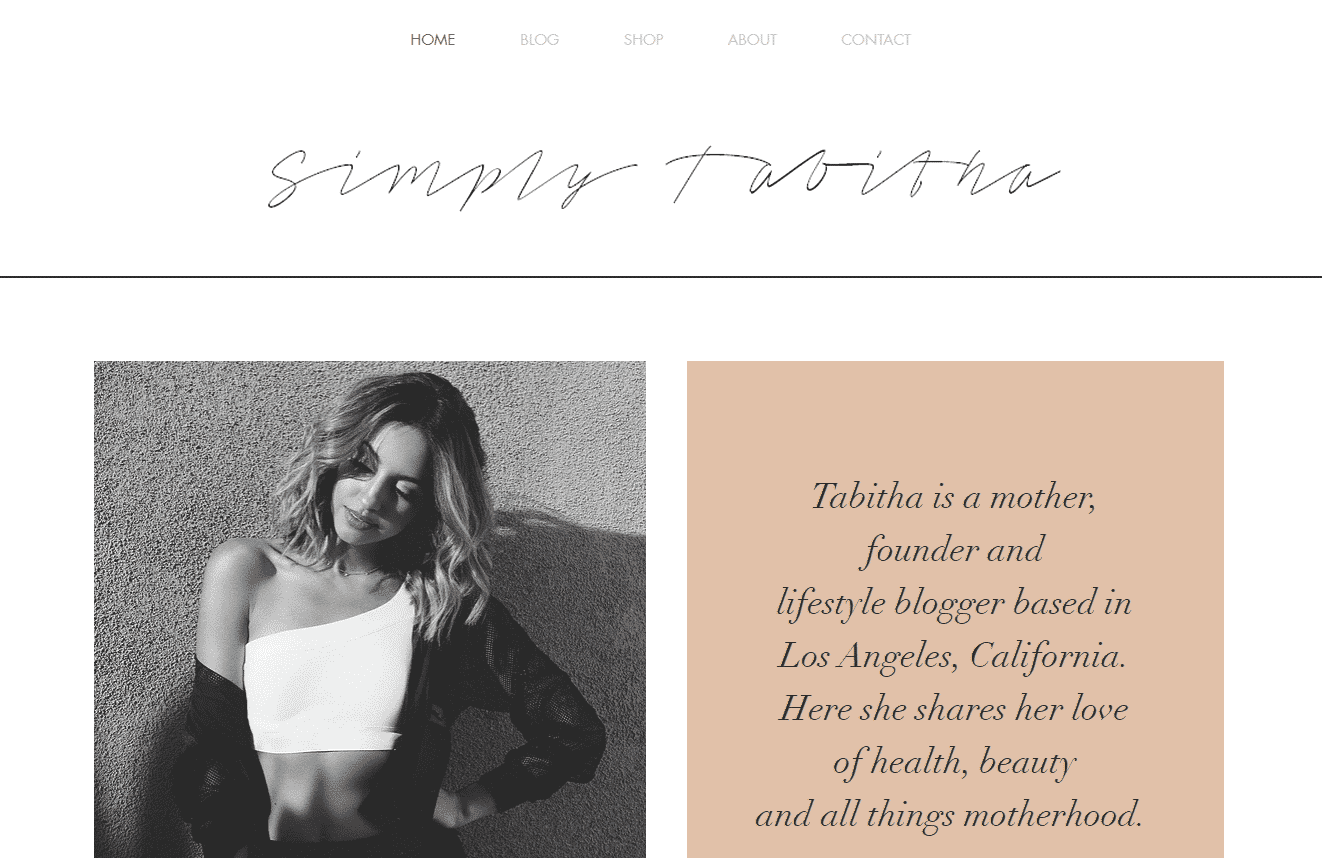 It is a personal blog of Tabitha, and it is a must-read for people who wish to start a personal blog. Here, she shares her thoughts and advice about fashion and beauty. In this blog, she primarily focuses on moms and moms-to-be and fashion advice; she also provides the tools to make it happen by the "Shop the post" widget.
At the end of every blog post, the readers will see the widget where they could copy her look. There is a save button as well, which allows the users to save the picture which they can use in the future. She not only earns money by blogging but also by recommending products.
One of the major benefits of such blogs is that if you partner with an affiliate and link to their products in your posts, you'll get a commission for each sale that comes through your site.
Also Read: How to Make Money with Bitcoin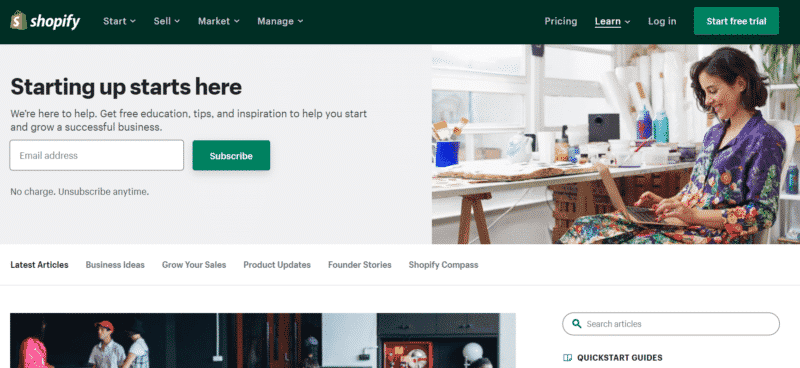 On this blog, you would get a wide spectrum of topics that would be related to marketing, business, and the web. People love its content because of the variety of content that they get here, as they are not narrowly focused on just a few topics.
For example, if you have an e-commerce business, then you would get a lot of content related to marketing on Shopify Blog. They have become so popular because they research about the topics, regularly post content on various topics and get numerous people to write on their blog.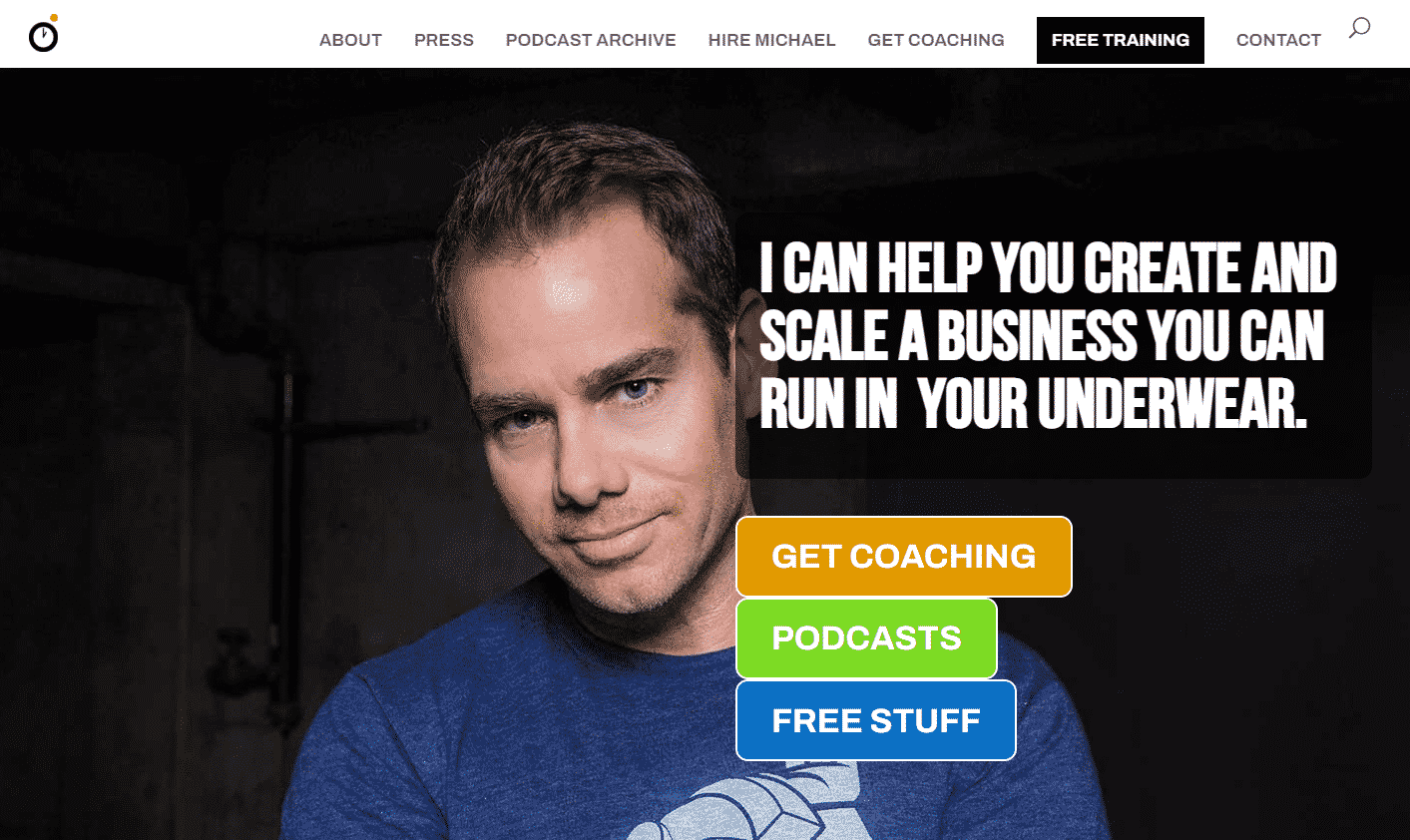 This blog is very well-designed and organized; it covers the information associated with creating your own wealth and being your own boss. This is one of the blogs which has a very active podcast feed, and they are pretty popular on iTunes as well. They not only make money from blogging but also from selling ad space on these podcasts.
When you are creating your own blog, you can also think of podcasts as they can be a big monetization tool for you. This is a great blog to follow as here you can get fresh and unique ideas on how to create wealth where they share distinct ideas that can help readers to make money.
Also Read: 16 Best Micro Jobs Sites to Make Money Online
This is a travel blog along with excellent personal branding. You must have seen various travel blogs on the internet, and most of them are personal blogs as they write about travel, their experience, and build a small audience, but this one is different.
Initially, this blog was also a personal blog, but eventually, they have become a huge resource to get all the information related to travel. However, you would be amazed to know that it is still a personal blog with just one main author.
As per the reports, he writes a maximum of the content on his blog himself to date. Furthermore, he ranks for every keyword that is related to traveling. There are very limited single-author blogs that have grown so much as it takes a lot of time and focus on delivering excellent quality content regularly for the readers.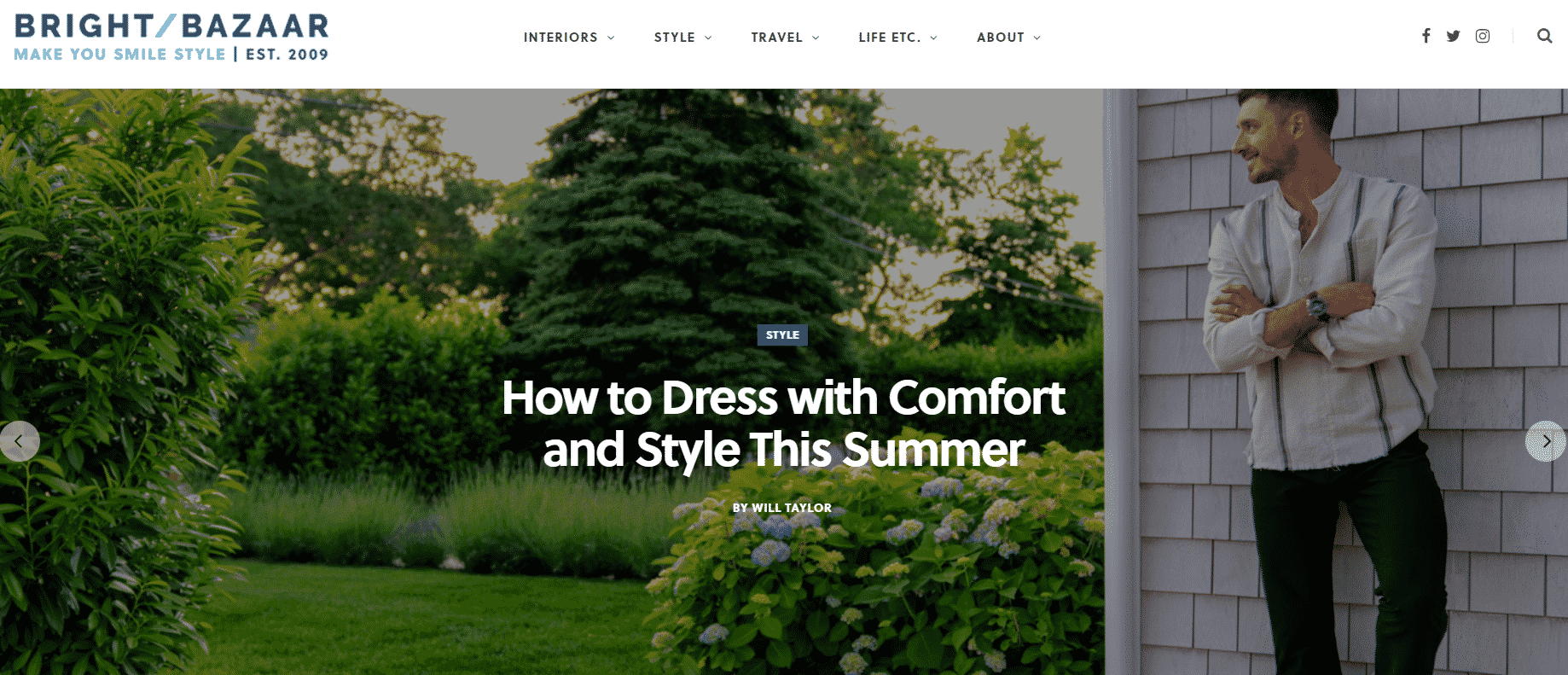 The founder of this blog is Will Taylor; he was a journalist who changed his career to an interior designer in 2009. It is interesting to read his blogs as you would get entirely different kinds of content and stuff that you can't even think of.
He shoes and shares experience about wonderful home tours, design findings, details about his lifestyle that includes food, clothes, fashion, travel, interior design, and the lifestyle in NYC. His main source of income is from blogging, affiliate links, and book sales. He has an interesting blog that makes people read more and more about him because of the way he tells about every research and findings related to fashion and designing.
Also Read: 10 Ways To Make Money With WordPress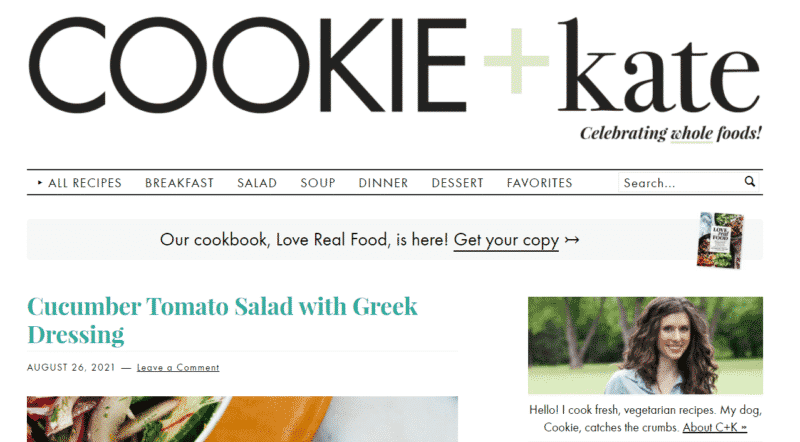 Vegetarians love this blog as here you get scrumptious vegetarian recipes. It is a food blog where you can get great information about whole food, recipes, benefits of eating a different kind of food, and its health effects.
This is more than just a food blog as here Kate, the founder of this blog, shares stories of her life and also uploads various pictures of her dog, Cookie. The pictures of her dogs can melt anyone's heart; thus, using his pictures on the blog can be a great idea to differentiate yourself from other blogs.
Cookie+Kate blog gives you a nice idea of how to differentiate your blog either by putting your dog's photos or cooking while traveling, etc. By using a little creativity, you can get more people to view your content which would help you earn more money.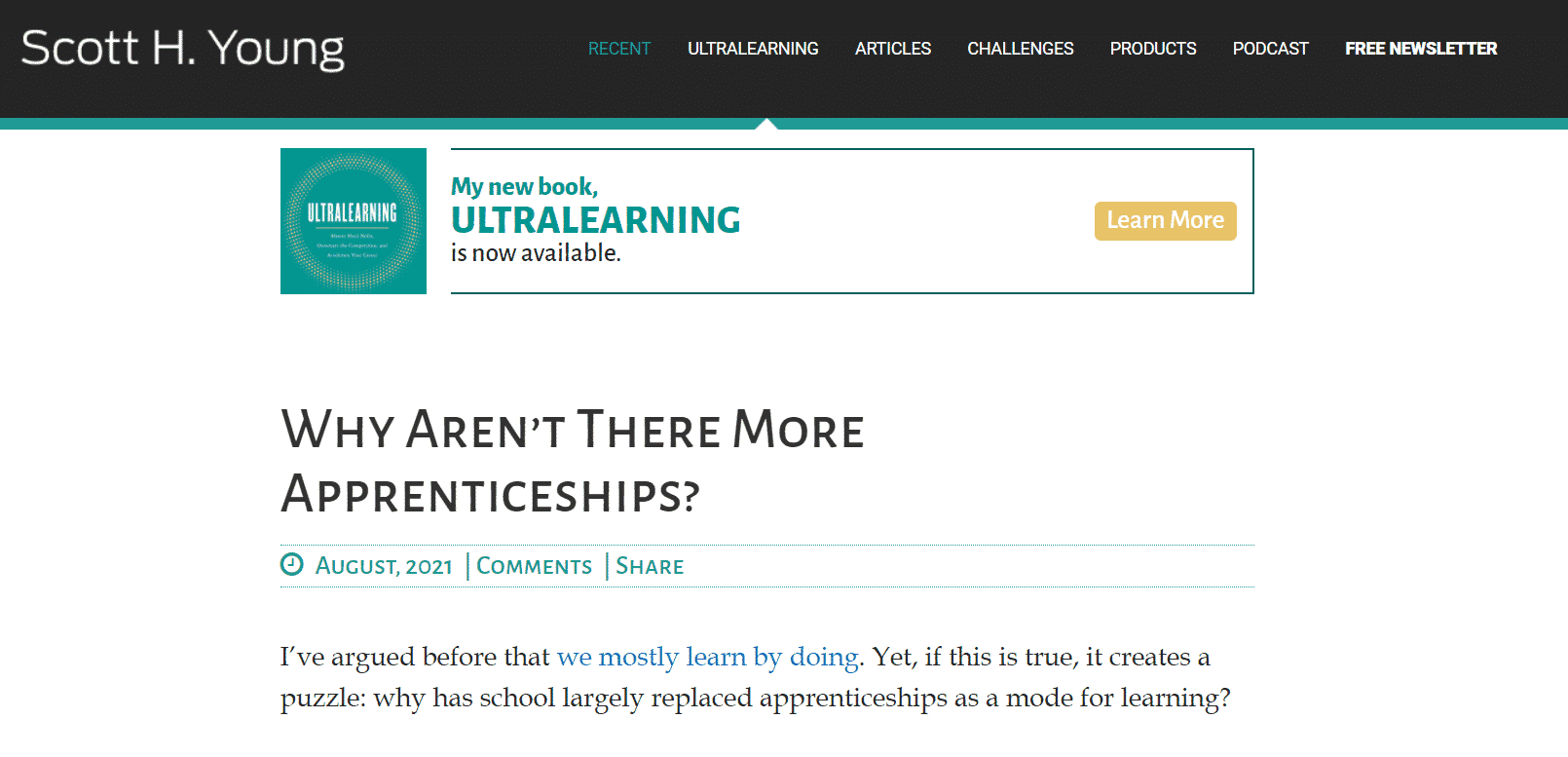 The name of the founder and blog is the same. Scott writes majorly on personal development and learning. His story of becoming a blogger is very interesting; he tells that finding a blog niche was a little difficult, so he started with a rough idea and then finalized it based on the reader's feedback.
His example tells that it is always a good idea to at least try and then change as per the feedback you get. Always start with the idea about which you are passionate about as that would give you better results; just improvise it with time and as per the reader's requirement and interest.
Scott also started his blog with habits, then he switched to personal development and later expanded it to learning and ultra learning. Today, he not only earns from blogging but also from the courses he offers, ads, affiliates, e-books, and monthly subscriptions.
Also Read: How to Make Money through Affiliate Marketing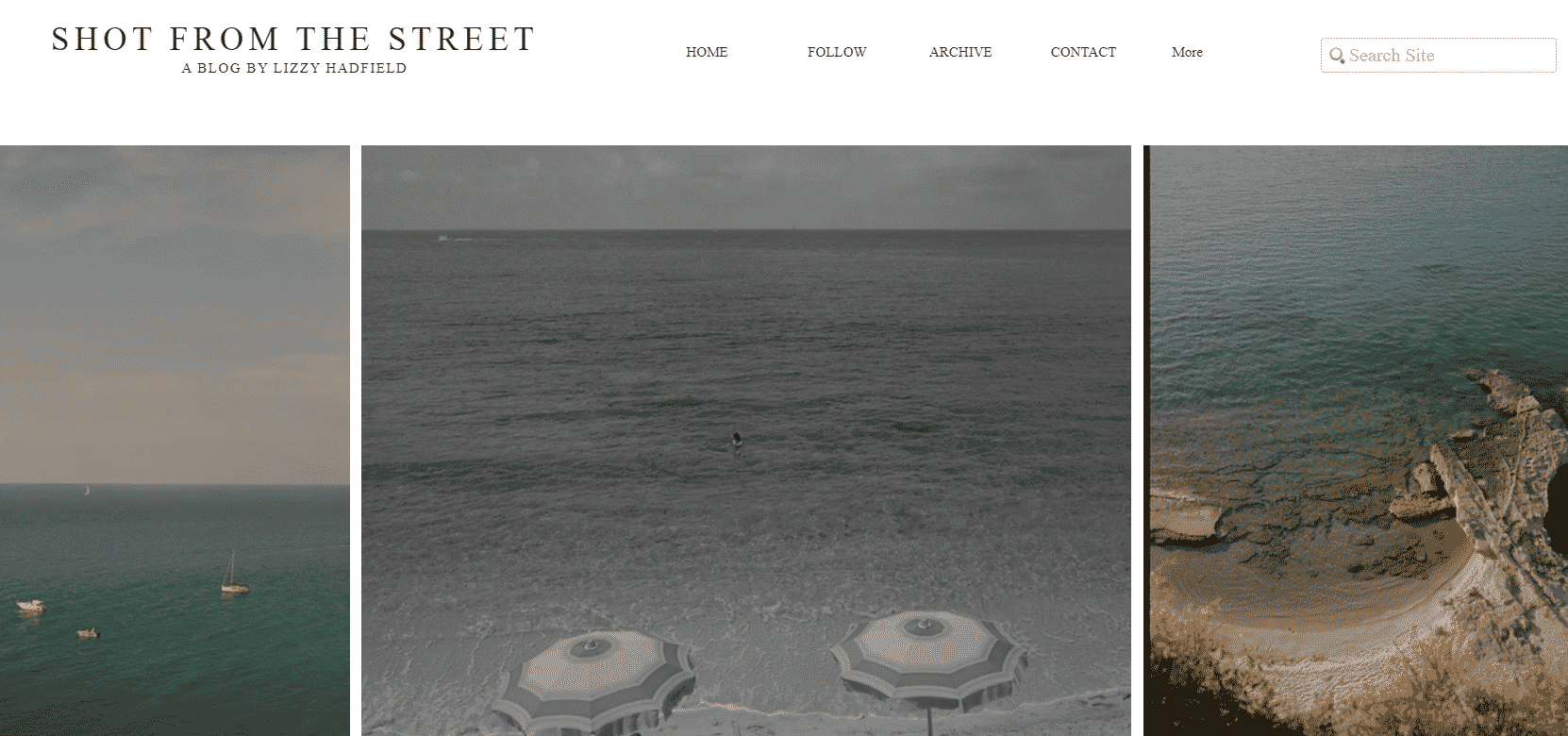 It is a perfect example of successful blogs in the field of fashion. The founder of this blog is Lizzy Hadfield; her fashion blog is the visual diary of a stylish fashionista and marketing influencer.
The way she has designed and organized her blog is commendable; you would see the screen filled with softy-colored photographs that retain a cohesive visual language, and all the images and posts are arranged in a grid website layout. The best part is that the layout of her website looks equally good on mobile phones as well.
She uses her blog to promote her social media accounts and building her brand awareness. On her blog, you would see an icon that states "Follow that links," by clicking on it, you would start following her on her different social media accounts as well.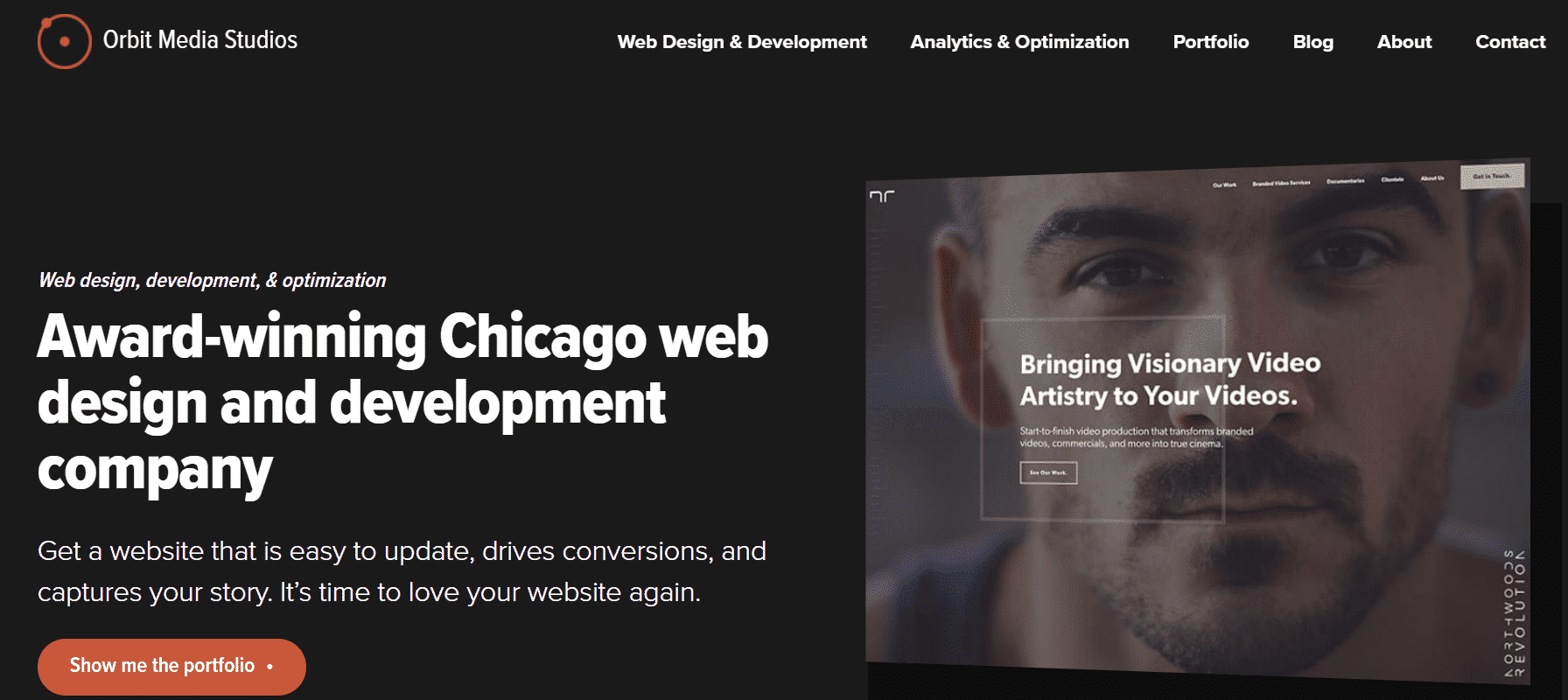 Numerous marketing agencies invest in content that portraits their expertise and capabilities, and this is what Orbit Media Studios do for them. With the great content, they also offer services that can help people in marketing which can, in turn, increase their revenue.
They offer marketing advice there in such a way that it becomes easy for the readers to understand and imply. This blog has become different from others because it not only tells people what to do but also shows them how to do it. They eliminate the extra information and focus on completing the blog in a reasonable word count by just offering crisp and quality information.
Also Read: 200+ Free Article Submission Sites List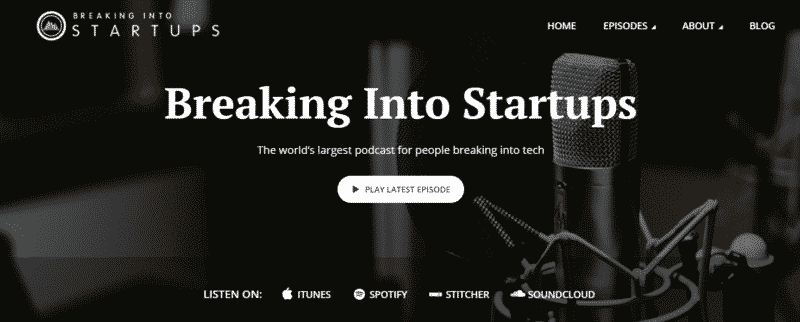 This blog comprises motivational stories about startups and people who work in those ventures and make them successful. It is a very inspiring blog as when you think you are unable to achieve what you want and starting a new venture might be a bad idea, just read this blog, and you will see how it motivates you and changes your thoughts.
You would be able to read such stories where people had just no money, but they turned out to be successful businessmen because of the great idea and motivation they had.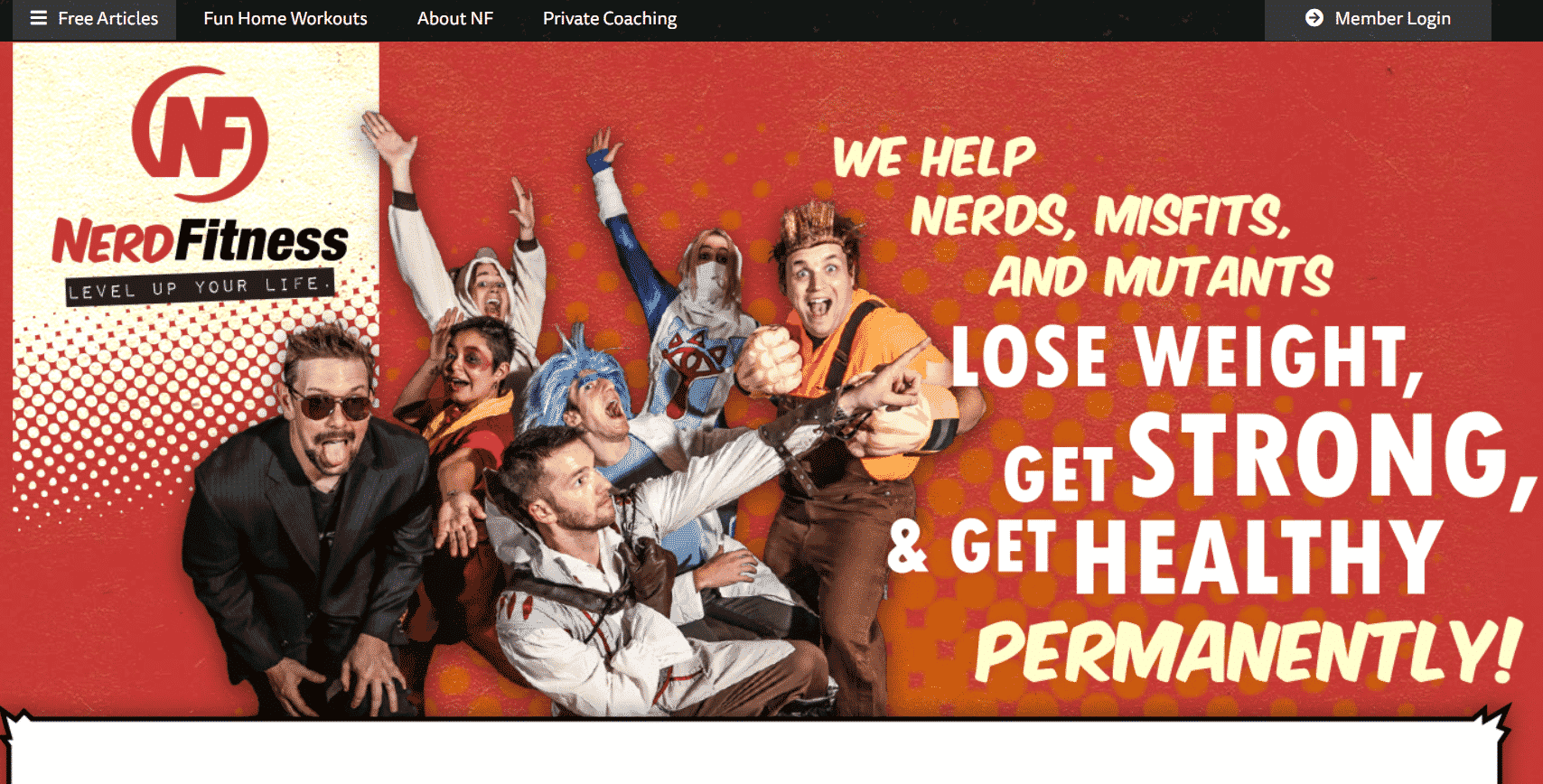 On this blog, you can get information about health and fitness. They ensure that they provide all the required information for staying healthy and fit for everyday people. The founder of this blog is Steve Kamb; he started this blog 10 years ago.
He started this blog because he saw a lot of fitness-related blogs, but there was nothing catering particularly to his needs, so he thought of starting his own blog. He did not target any particular audience; his blogs were for anyone looking for fitness information.
Initially, people did not understand the meaning of nerd and were misinterpreted as people who played computer games and just wanted to get fit. But now, he has millions of people that follow him, and his brand has become a huge community of people who want to learn how to stay fit and have fun along with it.
Also Read: 500+ Catchy Words List to Create Attention-Grabbing Headlines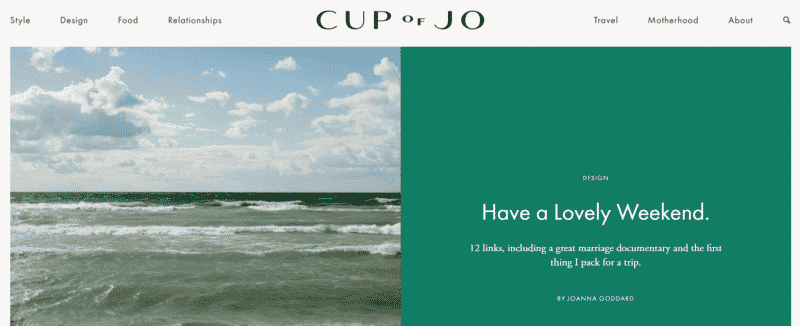 The founder of this blog is Joanna Goddard; she started blogging as a hobby in 2007 when she worked as a writer for Glamour Magazine. But, her blogs became so famous that she made blogging her full-time job. You can get to read about the different types of content such as travel, relationship, style, design, food, and motherhood on her blogs.
She has now become a great example of successful blogs that will get you inspired. Joanna in no time became a superstar lifestyle blogger, and her site is barely a personal blog anymore. Now, she has hired a team of professional writers who share her interests and the content she gives to them.
Joanna's main income is from blogging, plus she also earns a lot of money through product sales, affiliate links, sponsorships, and ads.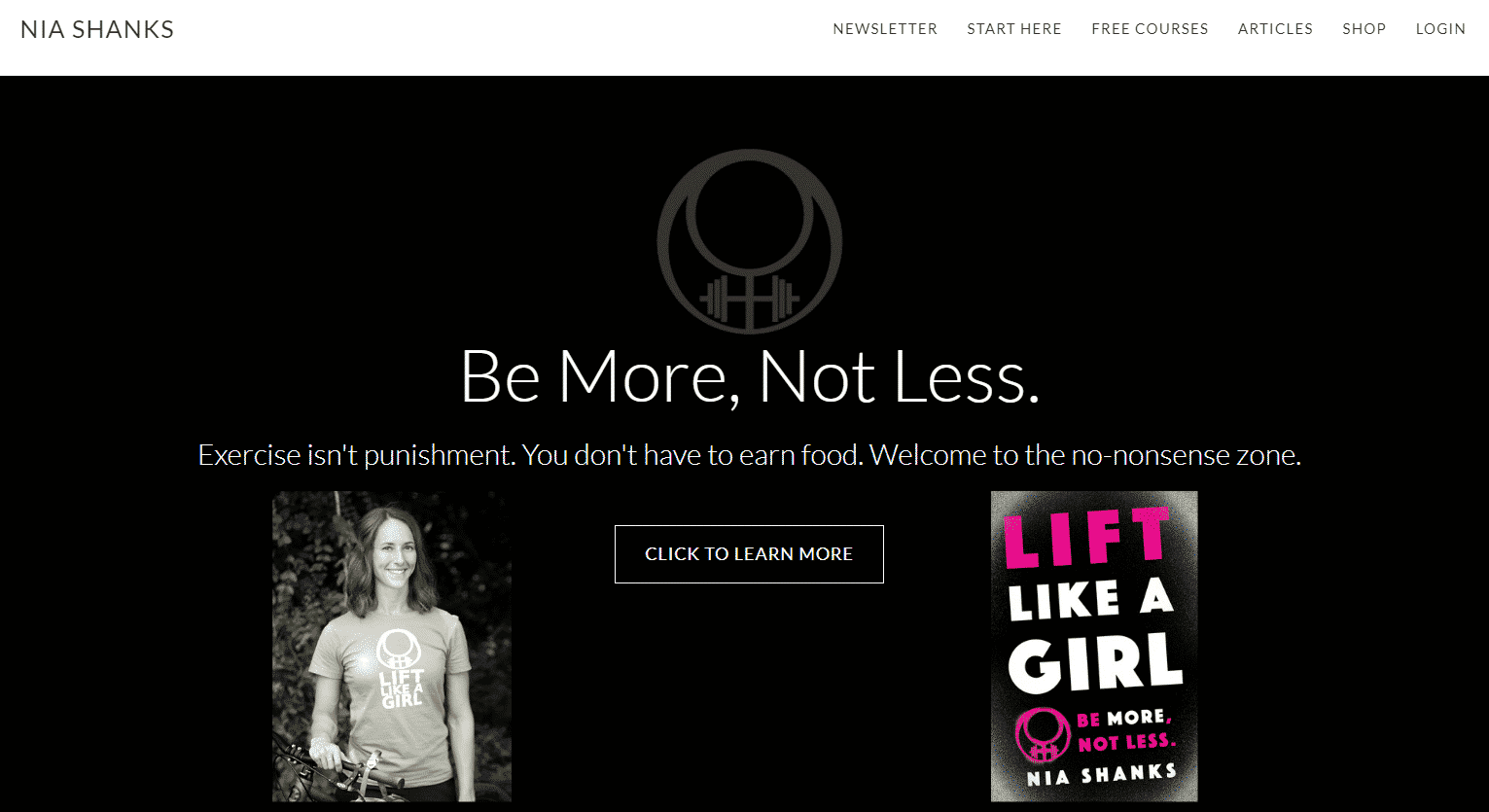 Her blog is full of information on how females can use weight lifting to stay in shape. Nia also shares content for women who are struggling with disordered eating and self-image. The best part is that it would automatically motivate you to become fit and do something for yourself when you look at her personality.
Her homepage clearly depicts that this blog is about fitness, plus her name and photo immediately brand her blog as a personal blog on fitness. It is an excellent point that helps attract more and more readers as they see the real transformation in you that keeps them motivated.
As per Nia, it is important that your readers should be clear about whatever your right, plus it should not look like it is just a presentation of your random thoughts.
Also Read: 600+ Free Classified Submission Sites List
28) Simple Programmer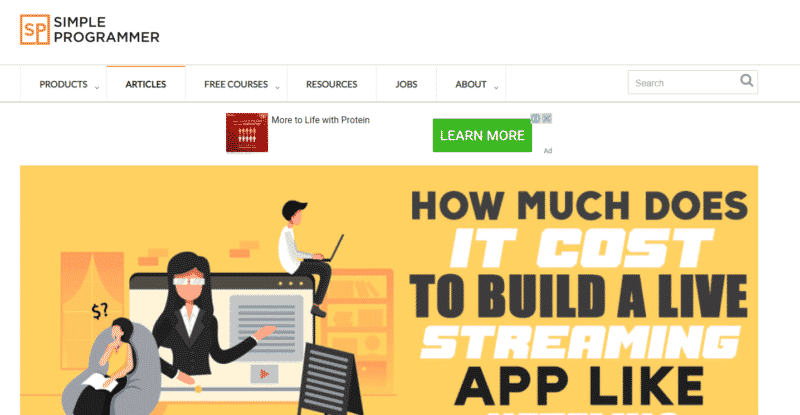 The founder of this blog is John Sonmez, and he writes about programming. It is usually said that great business ideas come when founders solve their problems, and Simple Programmer is an apt example for this.
His story is worth listening to; he launched his product when he had 3500 people on his list. In just a couple of days was able to make $25000 and which is when he realized that he was on the right track.
He started with simple programming because while solving programming lessons; he noticed a problem. He wanted to offer a solution for that. This is when he got the idea of starting a blog of his own where he could provide solutions to different programming problems. Therefore, one major lesson that his blog teaches is that if you are confused about choosing a niche, then ask yourself a few questions-
What frustrates me?
What problems have I overcome?
What problems am I trying to overcome?
The answer to these questions could be the start of a great blog.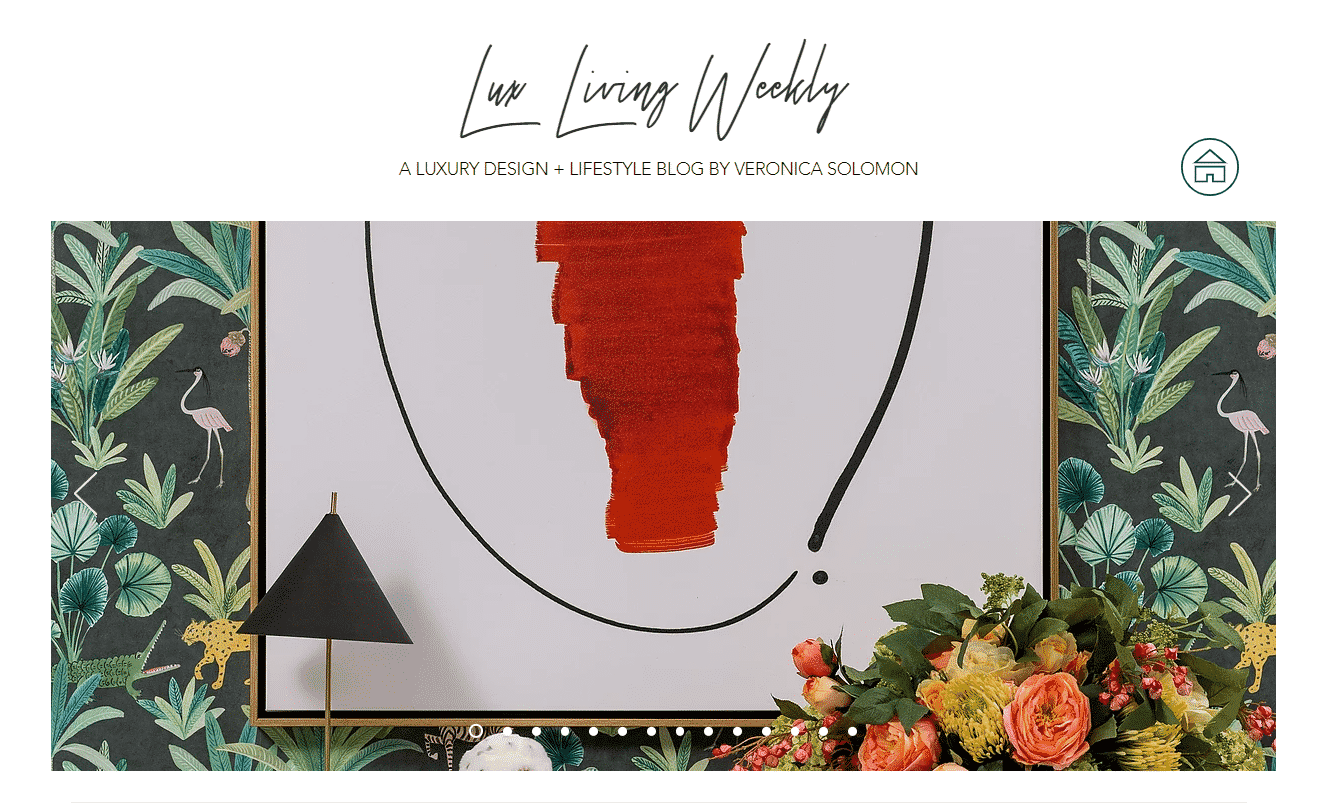 It is a design and lifestyle blog that is a part of the interior design portfolio of Casa Vilora interiors. This blog has a different way of working altogether; being a part of it involves a few steps. If you are a new visitor, then you will have to first subscribe to the newsletter through a lightbox that later fades into a tab called "view."
When you click on view, you will be able to see an amazing free design guide that is created particularly for beginners.
The CEO of Casa Vilora interiors is Veronica Solomon; she writes blogs about various distinct topics such as home décor tips, debunking design myths, and other topics related to decorating your home beautifully. With her classic and bold core values, she has created a great brand, and she carries her brand identity onto the blog as well.
Also Read: 90+ Free Ping Submission Sites List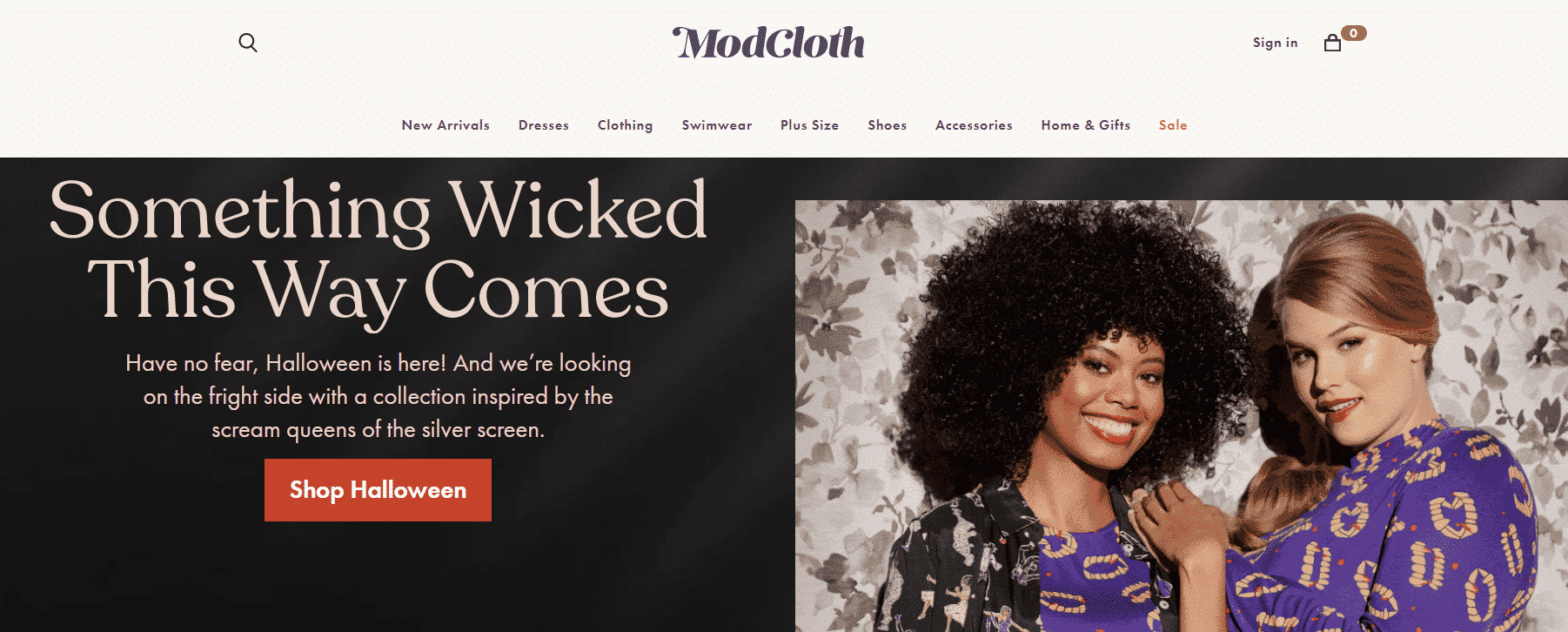 When you buy clothes online, at times it seems a hassle as you cannot try anything. It becomes even more troublesome when the website you are buying clothes from does not offer a physical counterpart where you can drop off returns.
Don't worry, you would not face this problem with ModCloth as they have made it easier for you by sharing the latest fashion and styling tips, showing new clothes, and much more. The good part about it is the great product photography they do, which makes things look better and gives a clearer picture.
A few things that you can learn from this blog are investing in photography, always including new people in the product shots, and always demonstrating new ideas to readers for using the old products. This would always increase the reader's interest, and people would love to read more such ideas that can help use their old products in a new way.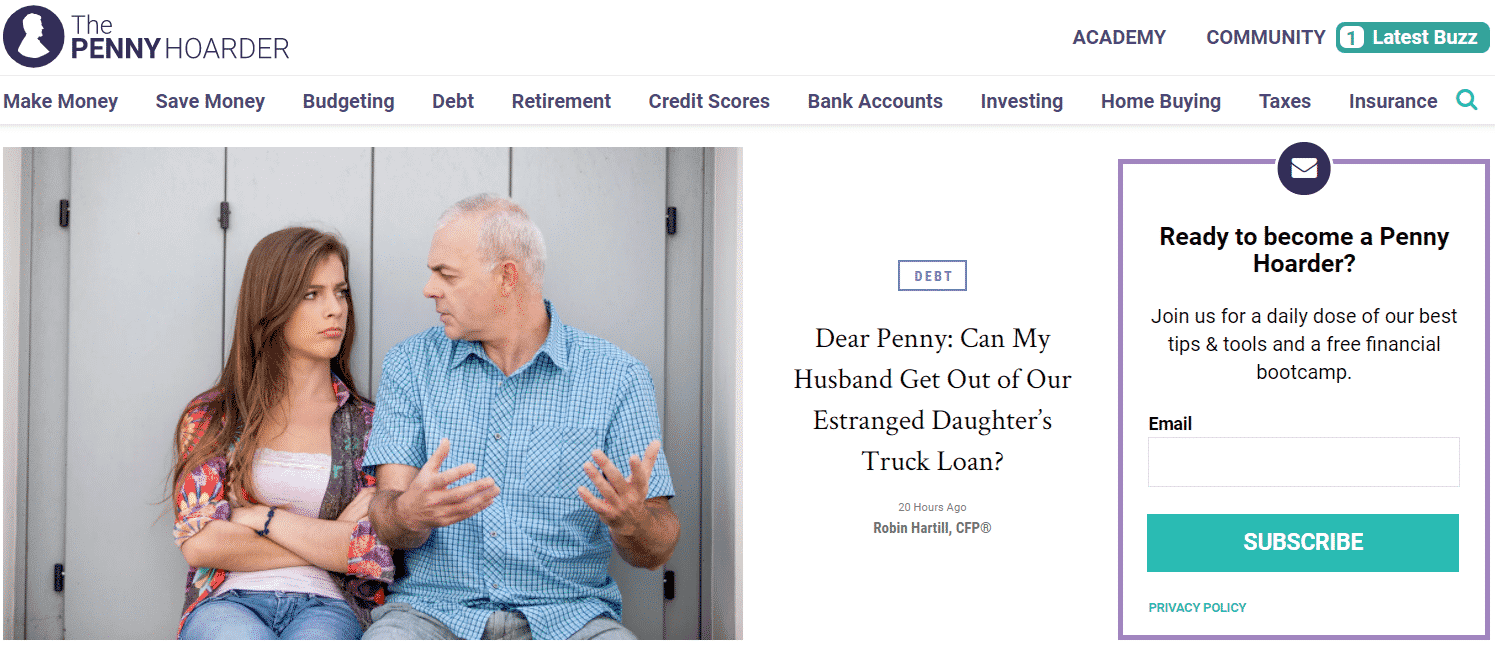 This blog solely aims at finance; they teach and tell their readers how to put more money in their pockets. This blog revolves around money: teaching people how to make more money, reduce expenses, best side business for more income, and much more.
It was started by Kyle Taylor, and now she has various writers who write as per her instructions, and now she has also opened her media company as well. You would be amazed to know about the amount of money this blog makes and how they make it.
Last year they had an income of around $40M, and they did all this without doing any advertising. They just used affiliate marketing by partnering with the right companies. The Penny Hoarder has become famous because they use storytelling to write their content and make it more interesting.
Also Read: 18 Best Personal Finance Blogs To Follow In India
32) We The Parents
This is a wonderful example of successful blogs, and people like reading the content of this blog as it is so interesting and informative. The highlighting part about this blog is that here you get to listen to both sides of the parenting story.
The founders' names are Neve and Keane, former writers about empowering mom stuff, and the father is the big kid who likes reviewing kids' toys. They started this blog to make parents' lives easy by doing some research on how they can make a perfect balance between their work and spend time with kids.
This is a great website for parents who look for new techniques, activities, and fun things to do with their kids. Instead of searching on Google, you can just read their blog, and you will get answers to all your parenting questions.
Some more examples blog examples for your inspiration-
Pinch of Yum
Bit of Momsense
The Home Depot Blog
Smart Passive Income
Chris Brogan
Think With Google
Boing Boing
Copyblogger
Evernote
Laughing Squid
Bad Red Head Media
Ahrefs Blog
Chris Brogan
Think With Google
Boing Boing
Copyblogger
Evernote
Laughing Squid
Bad Red Head Media
Ahrefs Blog
CoinDesk
Bustle
Wellness Mama
Thought Catalog
Fatherly
Recommended: 32 Best Online Jobs for Students to Earn Money
This was the list of some of the examples of successful blogs for your inspiration, and this list will be ever-growing as every day, many people start a new blog daily. They share their stories, and some of them become famous and successful bloggers that inspire many people to start a blog of their own.
So when are you starting your own blog and sharing your thoughts and experience with the readers?