Do you have powerful influencing marketing tactics? Can you boast about selling any product or service to the audience with your skills? Still, confused about what methods to follow to make money? If you are searching for answers to these questions, you are on the right page. We will inform you about Best Recurring Affiliate Programs and how you can make ample money after becoming an affiliate.
What is Affiliate Marketing?
This marketing model is an effective online sales tactic that allows the owner to boost their product/service's sales by allowing affiliates to earn a piece of commission for marketing their products/services. The affiliate enjoys the profit they earn after every product sale generated through their links.
In this type of marketing, a company nods to third-party publishers to generate considerable leads and traffic to the company's site, increasing the sales of their product and services. So, this is about the affiliate's commission. But did you know, affiliates can also earn a recurring commission? We will explain how? But first, let's get to know the concept of recurring affiliate commission.
What is a Recurring Affiliate commission?
Some companies pay you a one-time affiliate commission for selling their product or service. However, certain companies provide you with a recurring income. The percentage of the share you get varies from company to company, but you get paid as the customer stays with the company.
Do you know how to earn a recurring affiliate income? We have got you covered! You are reading the right article as here you will get informed about the best recurring affiliate programs that will help you become an affiliate and make your income steady. But, how will your earnings get recurrent? It is with the help of recurring income affiliate programs.
The Concept of Recurring Affiliate Programs
Recurring Affiliate Programs are the ones that allow you to earn a commission for as long as your referrals convert the order into actual sales by making payment. It implies these programs pay you commission not only on your referral's first purchase but for every purchase.
As long as your referral remains a paying customer, these programs will act as one of the best sources to generate revenue recurrently. Some affiliate programs impose limits on earning recurring commissions. However, some are for life. The programs allowing you to create lifetime income are the best ones. For instance, ConvertKit, ClickFunnels', AWeber, and many others are mentioned in this article.
Why Choose Affiliate Programs With a Recurring Commission?
It is better to earn a lower recurring amount than getting a one-time higher payment. Isn't it? You can better understand this with the help of an example. For example, a program paying a 25% recurring commission ($12.5) on a $50 bill is better than a one-time commission of 75% on the $50 bill ($37.5).
Another benefit you get for opting for recurring programs is that you are not required to spend many resources, including money, time, and efforts, to get the orders converted into a sale, as your referrals do the entire work.
So, it is a win-win game for affiliates and companies. It becomes effortless for affiliates to hook their clients with an entry-level deal and getting paid overtime. But, simultaneously, companies cherish recurring commissions because it helps them to increase their sales tremendously.
The picture above shows the difference between one-time affiliate sales vs. recurring sales. The major difference between both is that recurring affiliate programs become the source of revenue generation for a lifetime, not for once.
51 Best Recurring Affiliate Programs
Undoubtedly, recurring affiliate programs are the most convenient way of meeting your monthly expenditures effortlessly. Moreover, it provides a certain amount of income every month which is very important in today's pricey world.  Listed below are 50+ superlative recurring income affiliate programs that can help you earn ample money: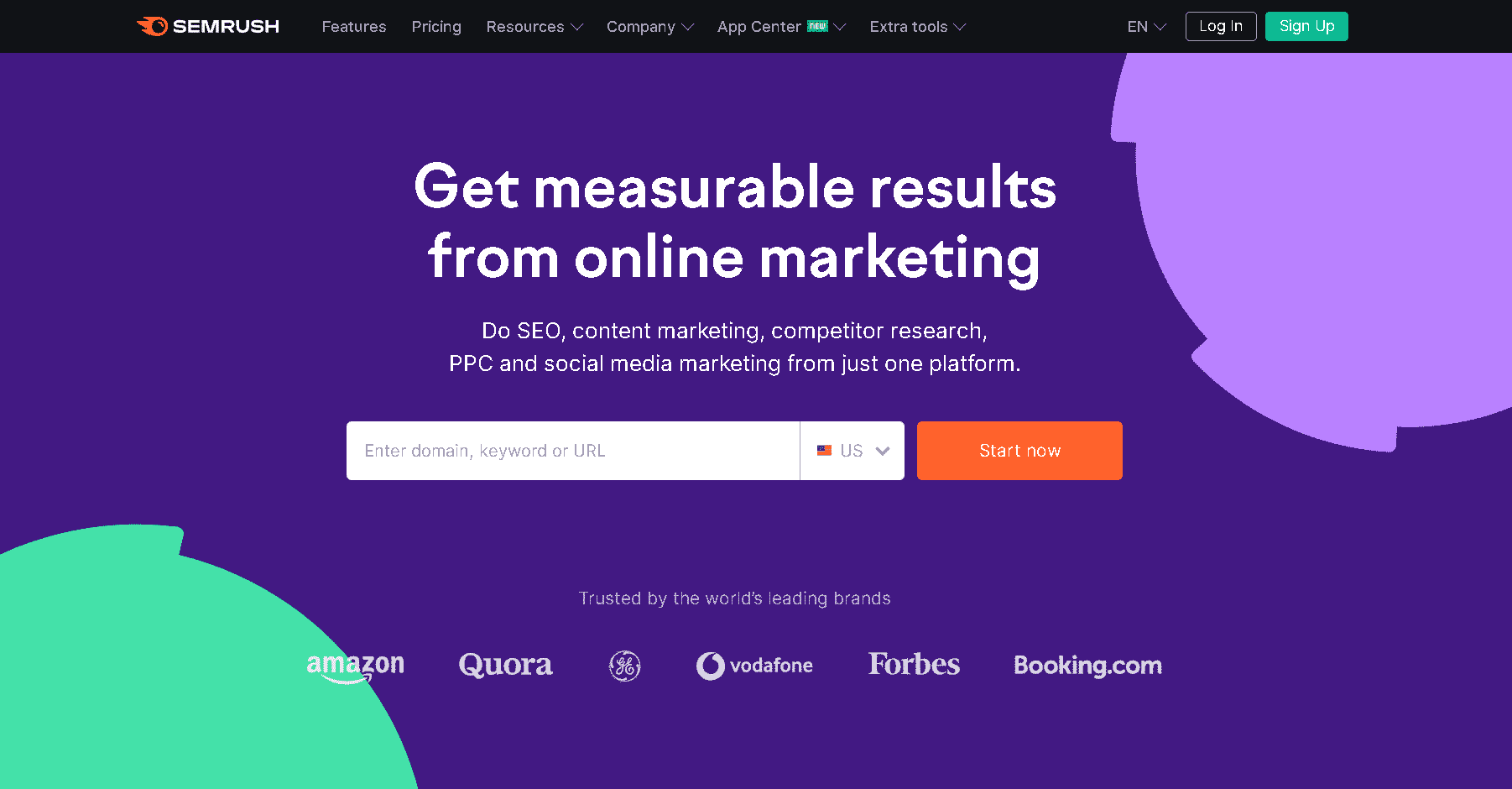 SEMRush affiliate program is BeRush, an unbeatable affiliate market program for all bloggers and digital marketers. It provides a magnificent cut of up to 40% recurring commission on every sale you make.
The platform immensely helps with advertising research, competitor analysis, keyword research, and SEO audits of different websites. Moreover, it is easy to sell, regardless of leveraging content advertising or marketing.
You can signup for their affiliate program easily as you will be approved instantly, so you can start promoting your products via SEMRush.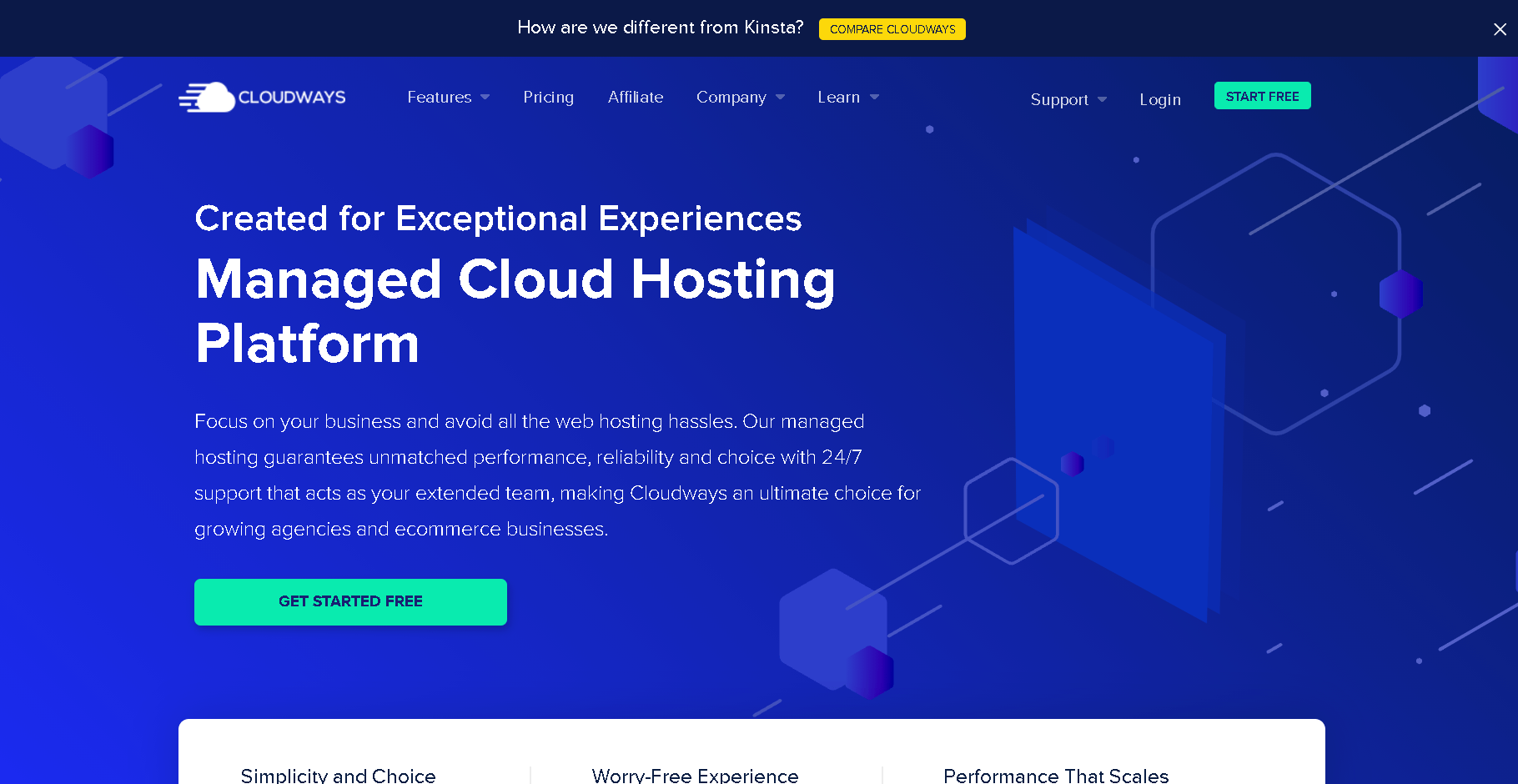 Cloudways is an SSD-based website offering hoisting solutions to renowned websites including Joomla, WordPress, Magento, Drupal, and many others.
You can choose between a 'Slab-based' system or a 'Hybrid' system to earn your monthly earnings. However, if you want to earn a recurring commission, the hybrid model is an ideal fit. The platform pays up to $125 per sale (slab-based) or $30 per sale+7% commission (hybrid) each month.
You can sign up to Cloudways and fill in the required details here.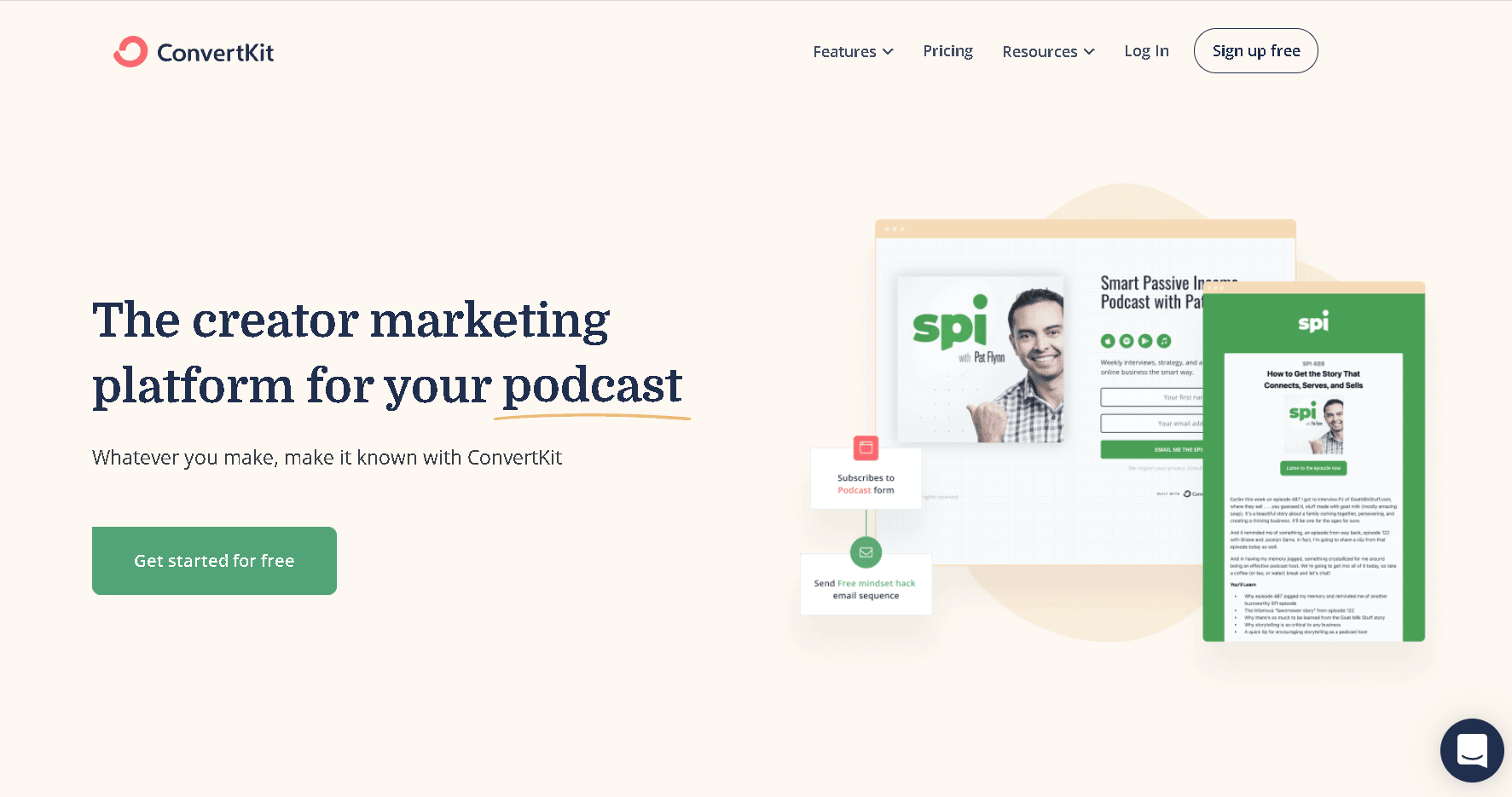 ConvertKit is one of the best recurring affiliate programs considered a perfect fit and generates more leads for online creators, including digital marketers, vloggers, and bloggers. The platform allows you to earn up to 30% of recurring commission from each payment made by a registered referral who subscribes using your unique affiliate ID. It means you can earn $1000 per month if you can refer 115 accounts for up to 1000 subscribers.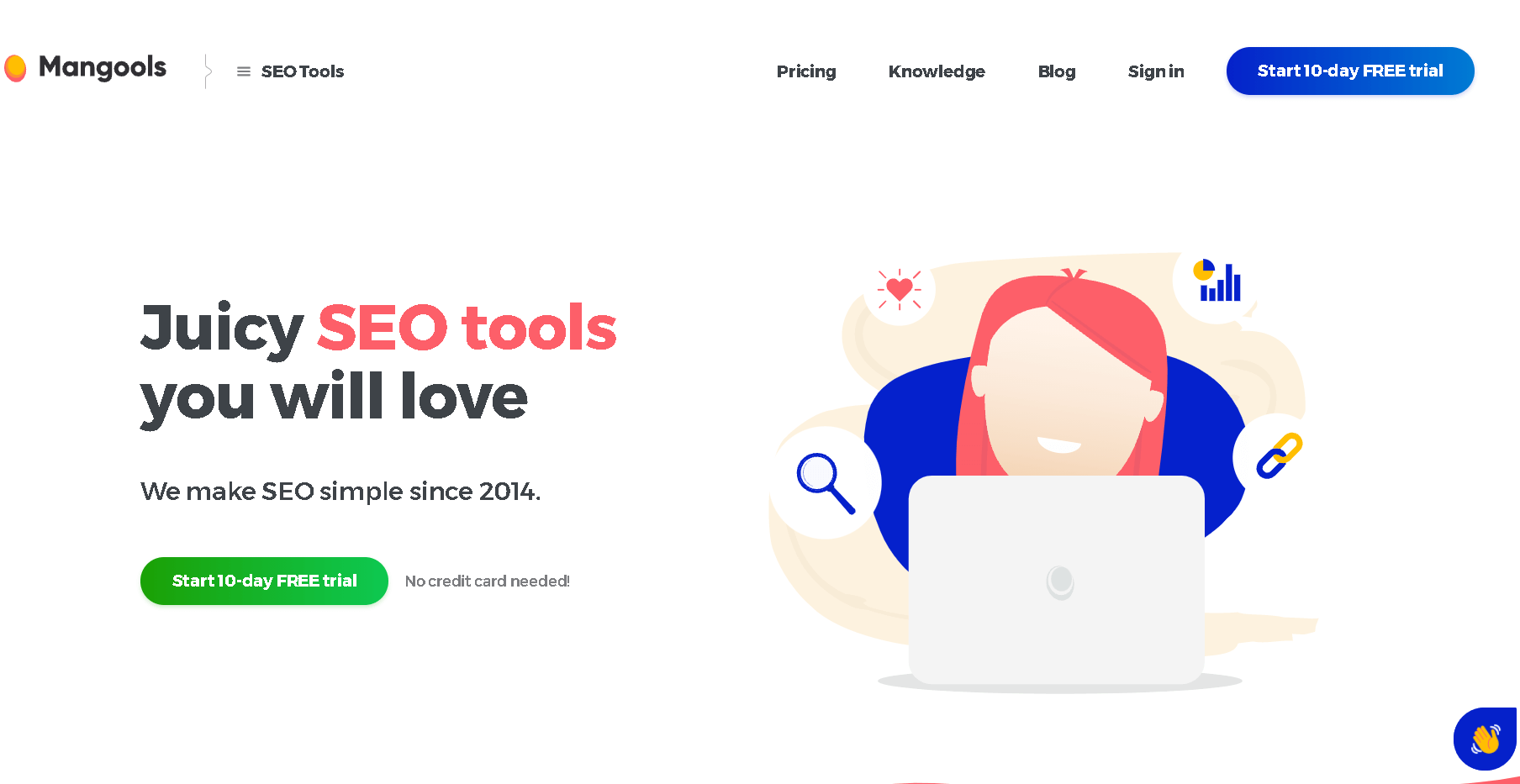 Mangools is featured as the top SEO platform that used more than 500k customers worldwide. The best tool it offers includes KWFinder.
The platform allows you to earn a 30% recurring commission on every successful sale. The best part about this website is that it provides you with immediate access to the affiliate section. You are not required to get approval once you sign up with the Mangools account. It implies once you create your account, you can start promotion instantaneously.
You can create your Mongools account here.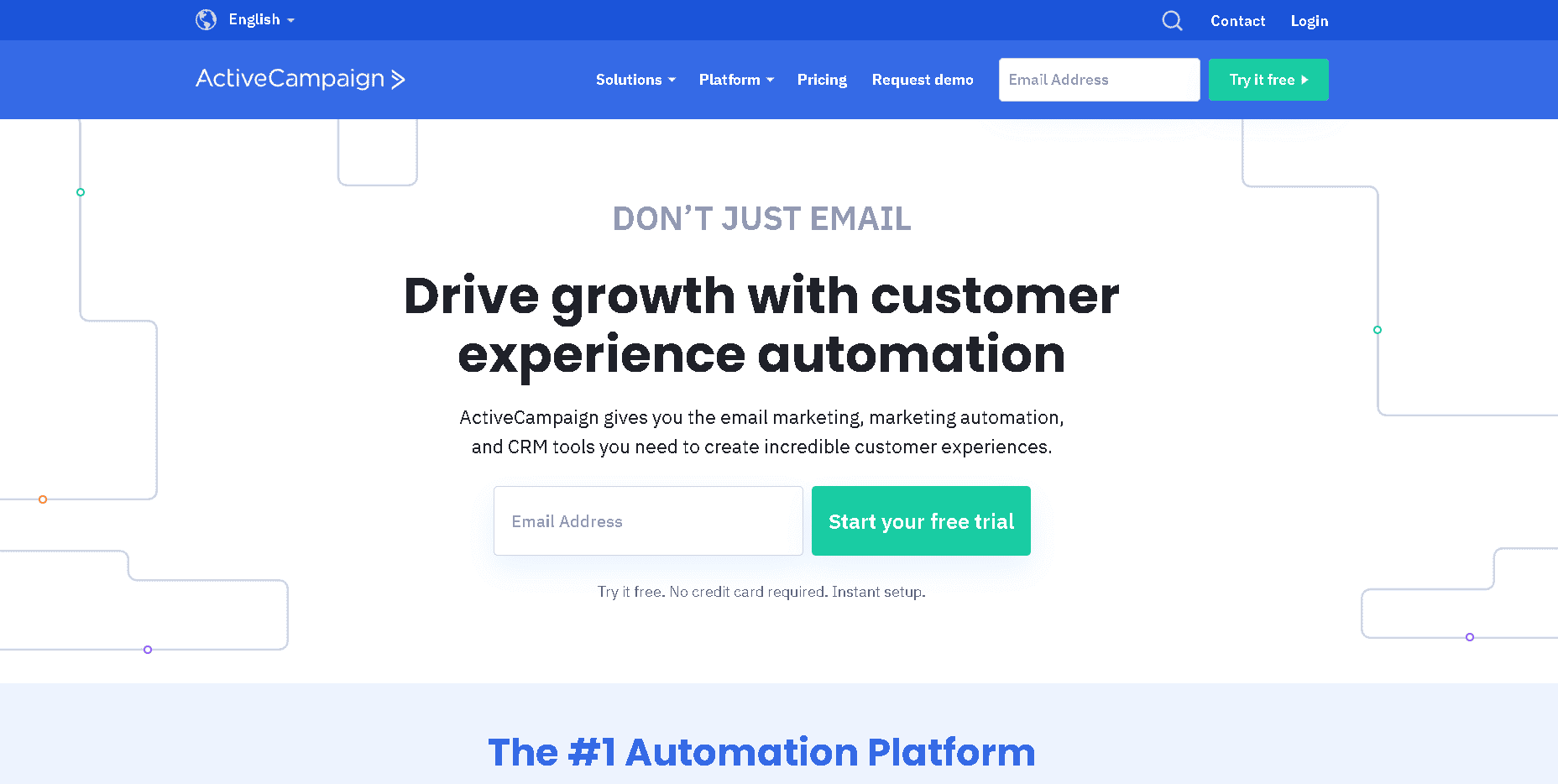 ActiveCampaign is an impeccable email market automation tool allowing you to target the right leads, making an ideal match. The interesting part here is that this platform allows you to earn endlessly, which means the more you sell, the more money you make.
The website is equipped with a tier system:
Silver Tier- This Lets you earn a 20% commission (The Beginner level).
Gold Tier- This allows you to earn a 25% commission ($100 of a new business or $500 of active accounts in the latest 3 months).
Platinum Tier- Enables you to earn 30% commission ($500 of a new business or $2000 of active accounts in the latest 3 months)
It can be integrated with more than 280 platforms, including WordPress, Shopify, and Zapier. Furthermore, it is equipped with CRM tools, market automation, email marketing, and many other useful features.  The only downside of ActiveCampign includes its complex nature, which makes it pretty difficult for beginners to understand its functionality. Start a free trial for free on his platform.
Also Read: How to Make Money through Affiliate Marketing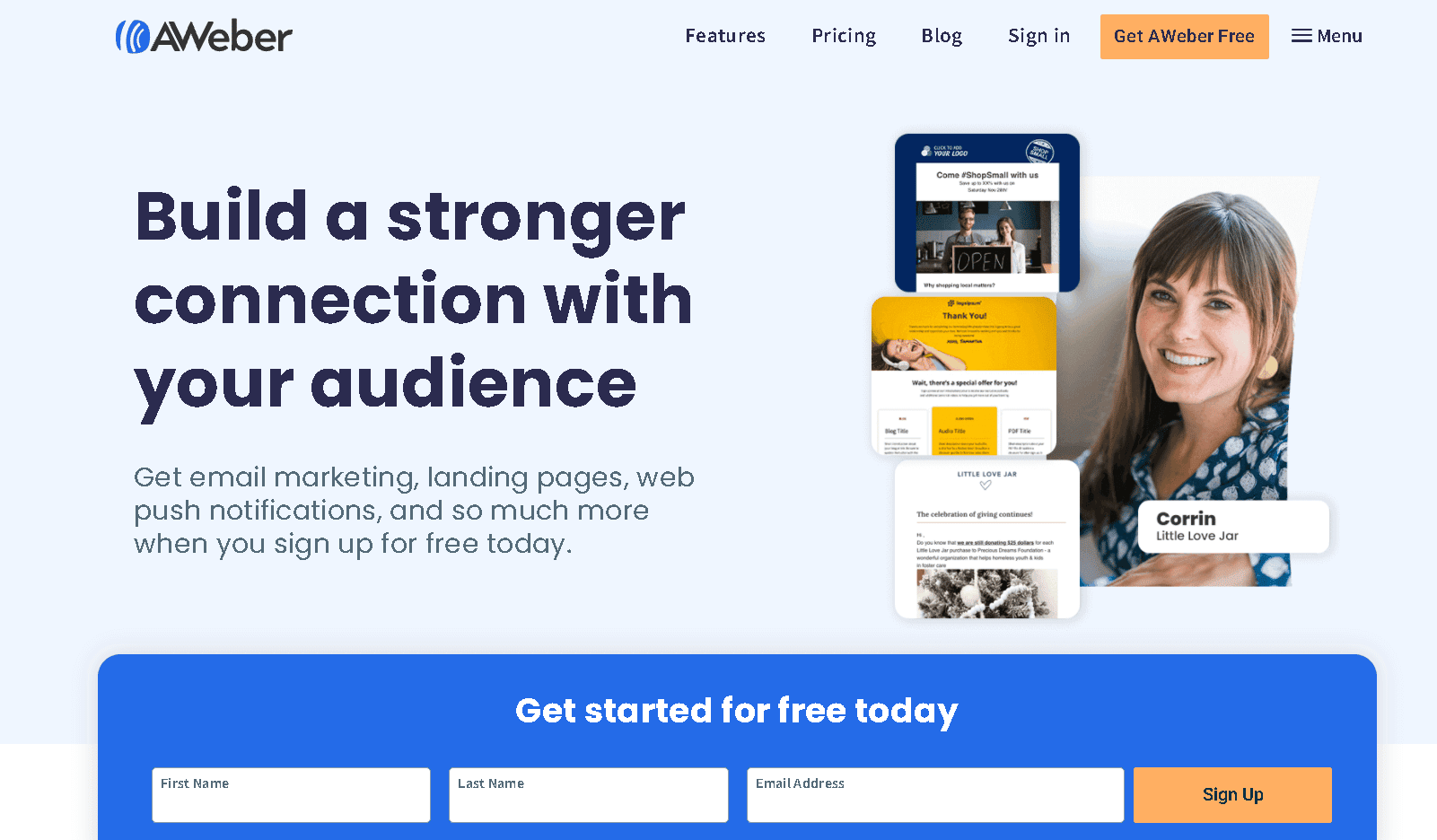 AWeber is an excellent affiliate program providing quality products and a stellar customer service record. The platform targets entrepreneurs and small businesses and enables its users to choose from a wide range of customized templates (more than 700) and create an attractive email address.
At AWeber, affiliates are supplied with robust support through their Affiliate Newsletters and easy-to-print promotional products and sale stats. The popular email marketing tool is best known for leveraging and making a quick sale. In addition, it allows its users to send RSS emails and follow-up emails seamlessly.
The platform allows you to earn a 30% recurring commission on every sale made by your registered referral. So get started with AWeber today.
7. Leadpages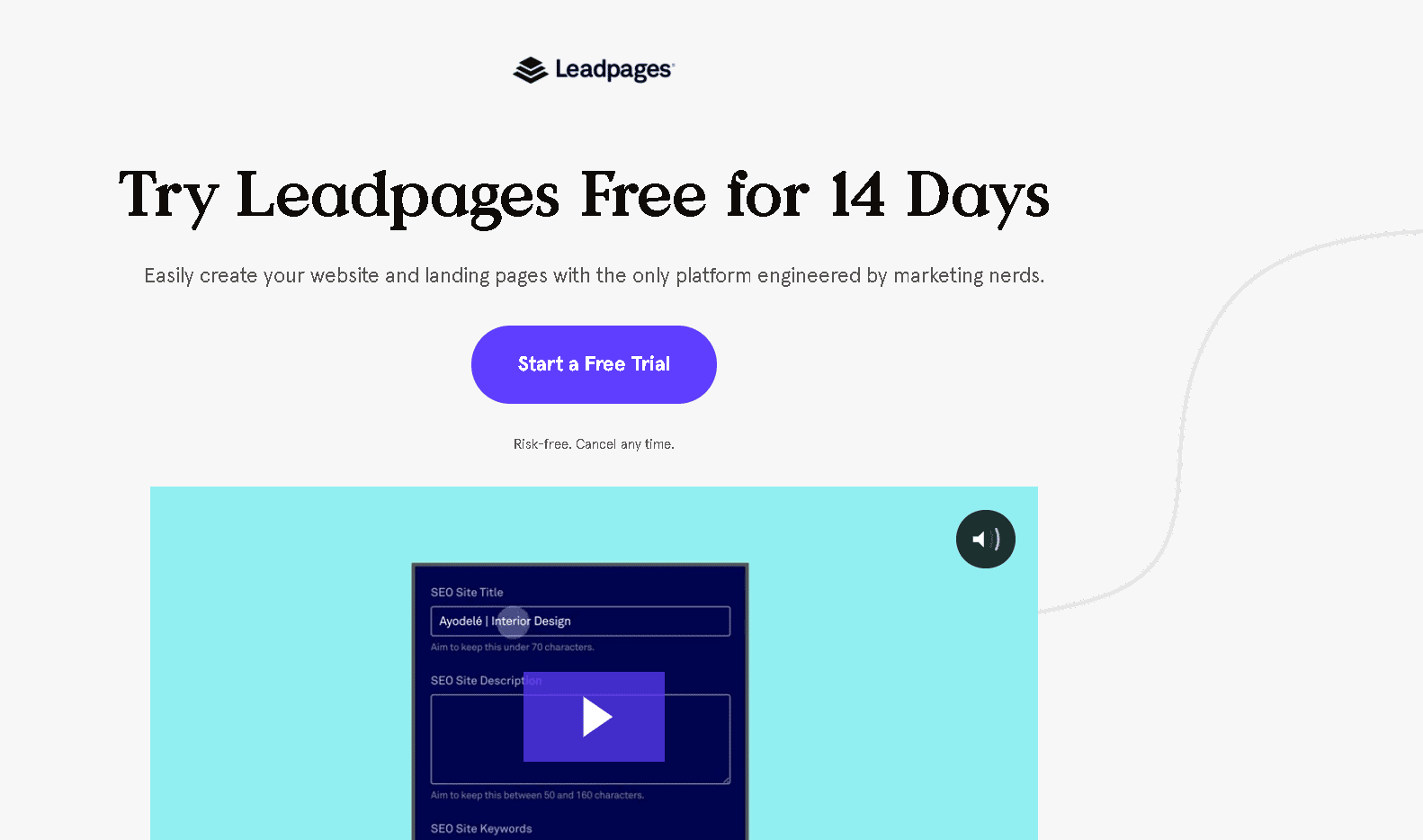 Leadpages is a leading landing page builder with an extensive range of professional templates and lead generation tools. It allows the conversion of landing pages to pop-ups and websites. Furthermore, it facilitates the overall process of building the site through its customizable and mobile responsive templates.
The platform can help you make up to 30% recurring commission for the duration your referral sticks to this platform and make a purchase.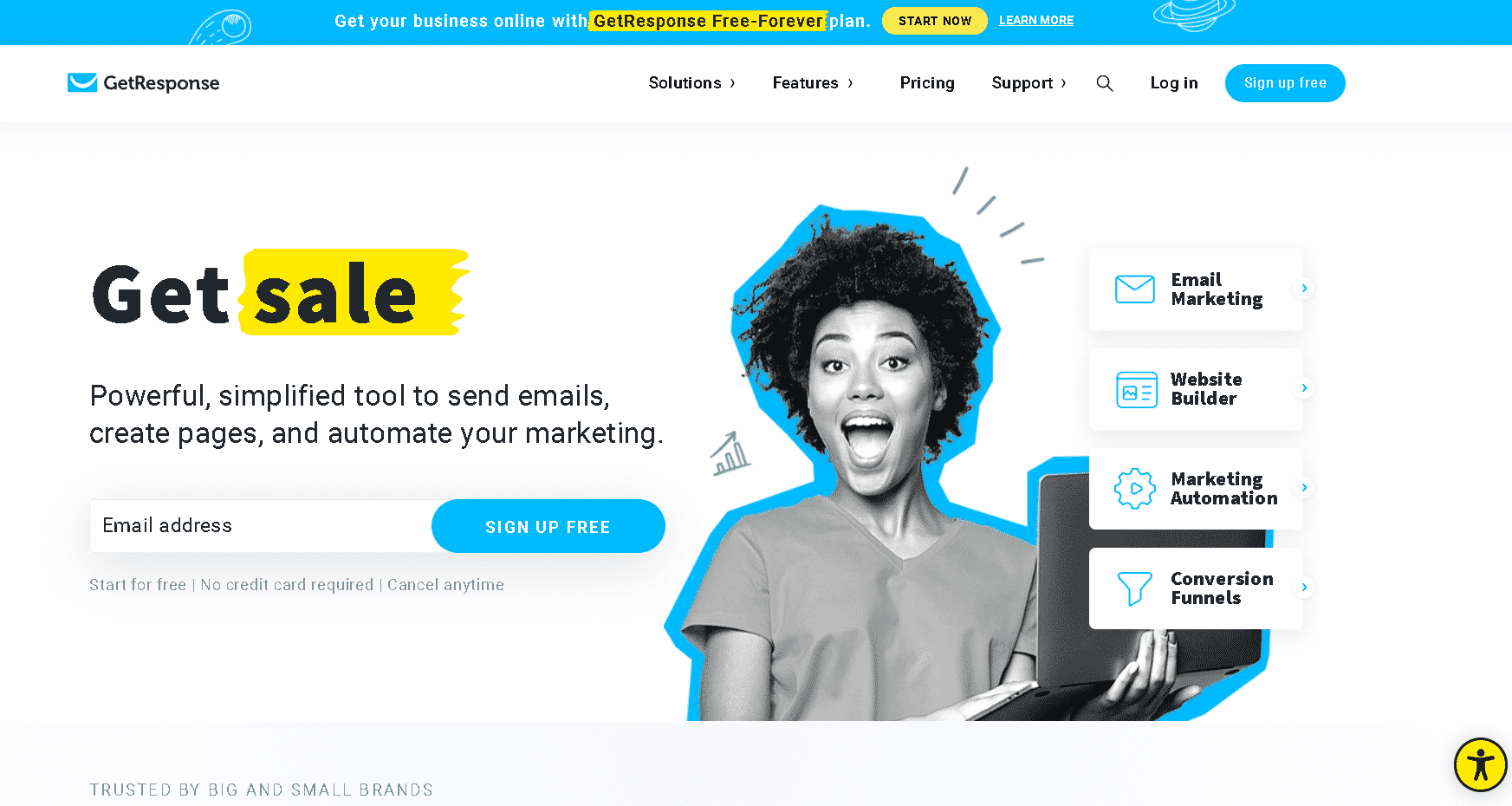 Marketing experts adore GetResponse as this software has a bunch of features to offer. Whether it comes to the landing page or the sales page (which comes pre-designed) or launching a new marketing campaign, all you need to do is click and enter the correct data.
The platform adds value to the marketer's day-to-day hustle by providing plenty of traffic generation features, stellar email marketing tools, and e-commerce tools.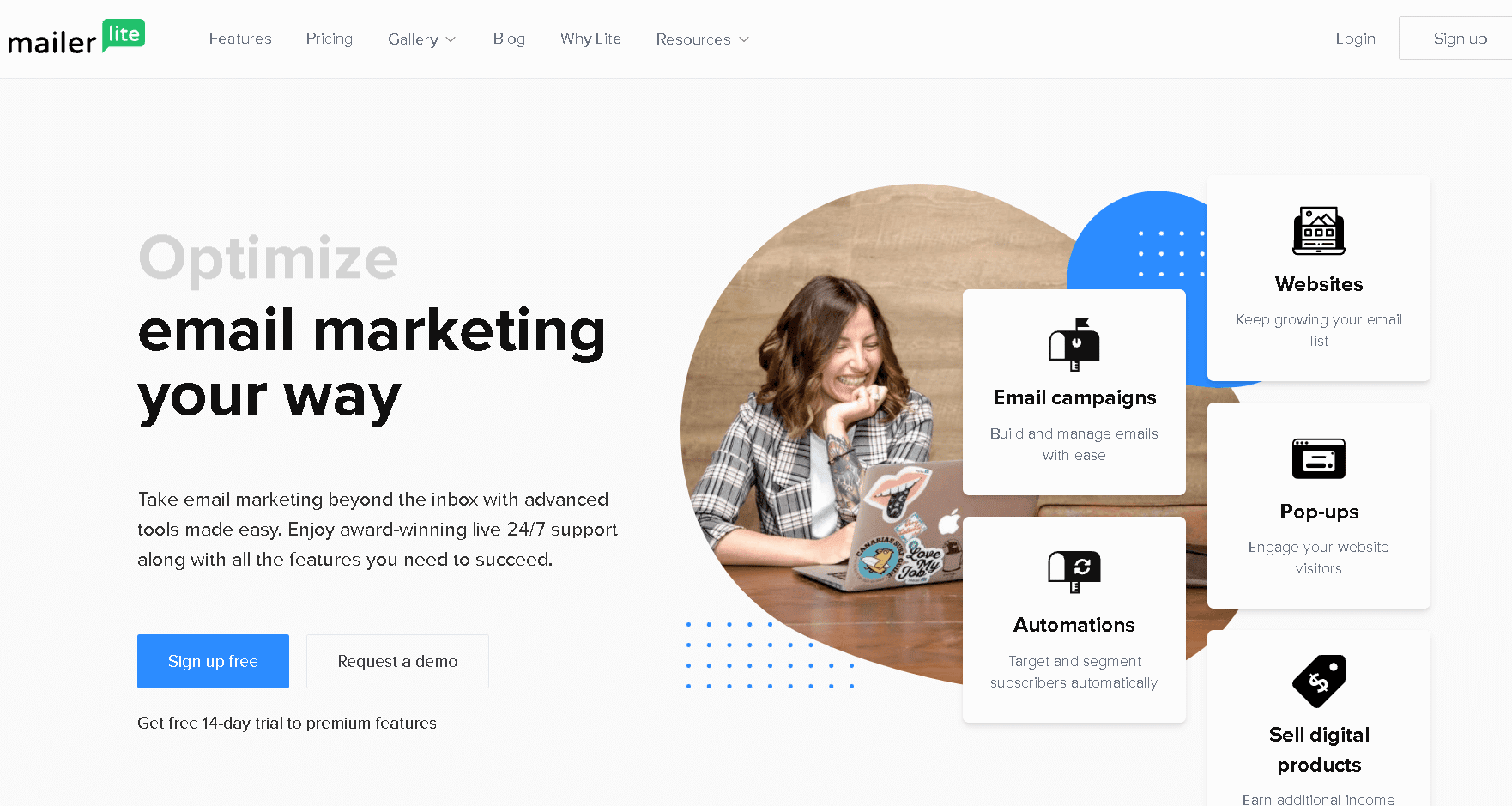 MailerLite is a one-stop solution as it provides all email marketing features, including landing page builder, drag & drop builder, email automation, etc. The tool enables the users to automated email sequences to generate leads swiftly.
The affiliate program lets all its users earn a 30% lifetime recurring commission on every purchase of their referral. Plus, it also provides numerous promotional materials and excellent customer services support.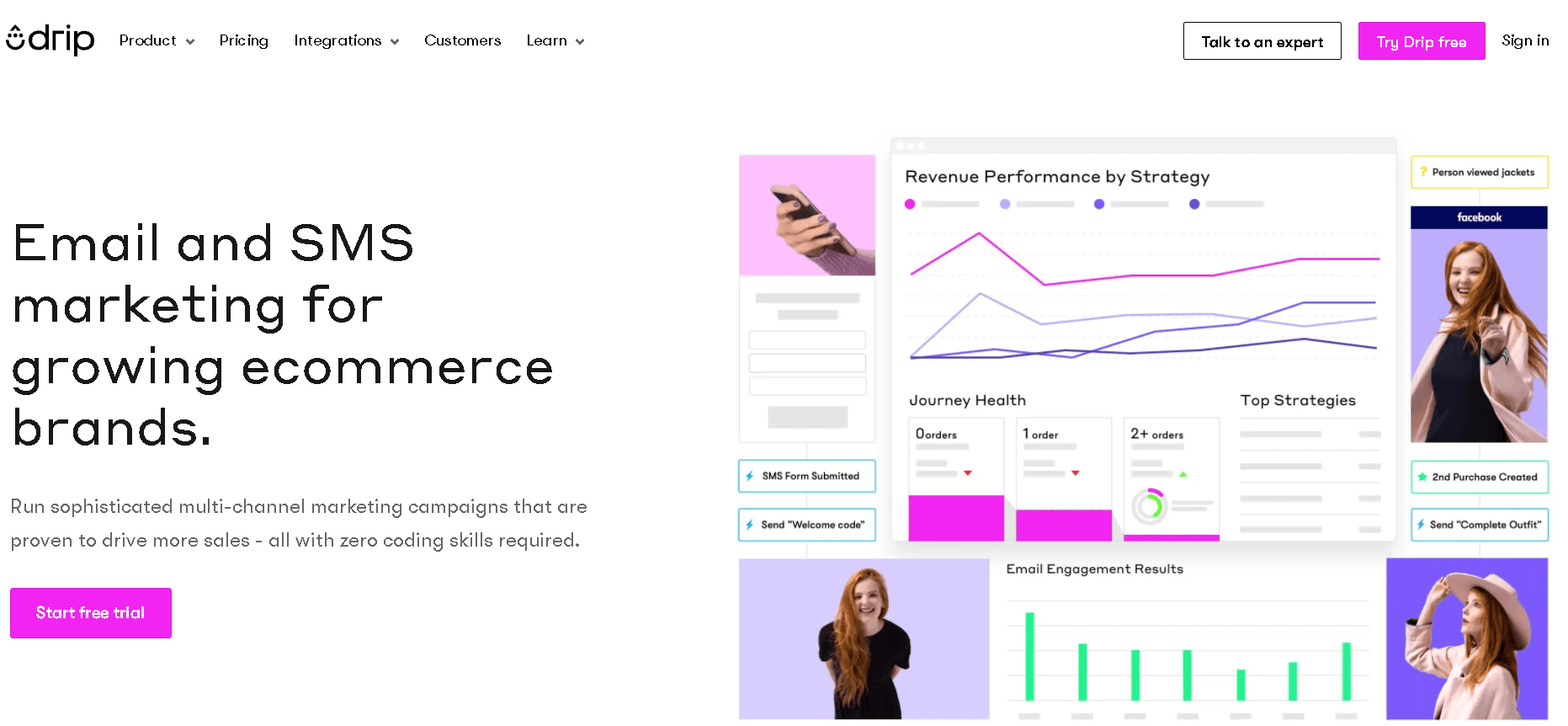 Drip is an enticing email marketing tool that is powerful and reasonable. Visit this page to become their affiliate and to grab a decent share of 30% recurring commission each month.
The affiliate program primarily recruits two types of people, including:
Marketing Agents
Software Creators
This affiliate program immensely relies on marketing agents because they can sell Drip directly to their clients. On the contrary, software creators are preferred as they help them to form integrating partnerships.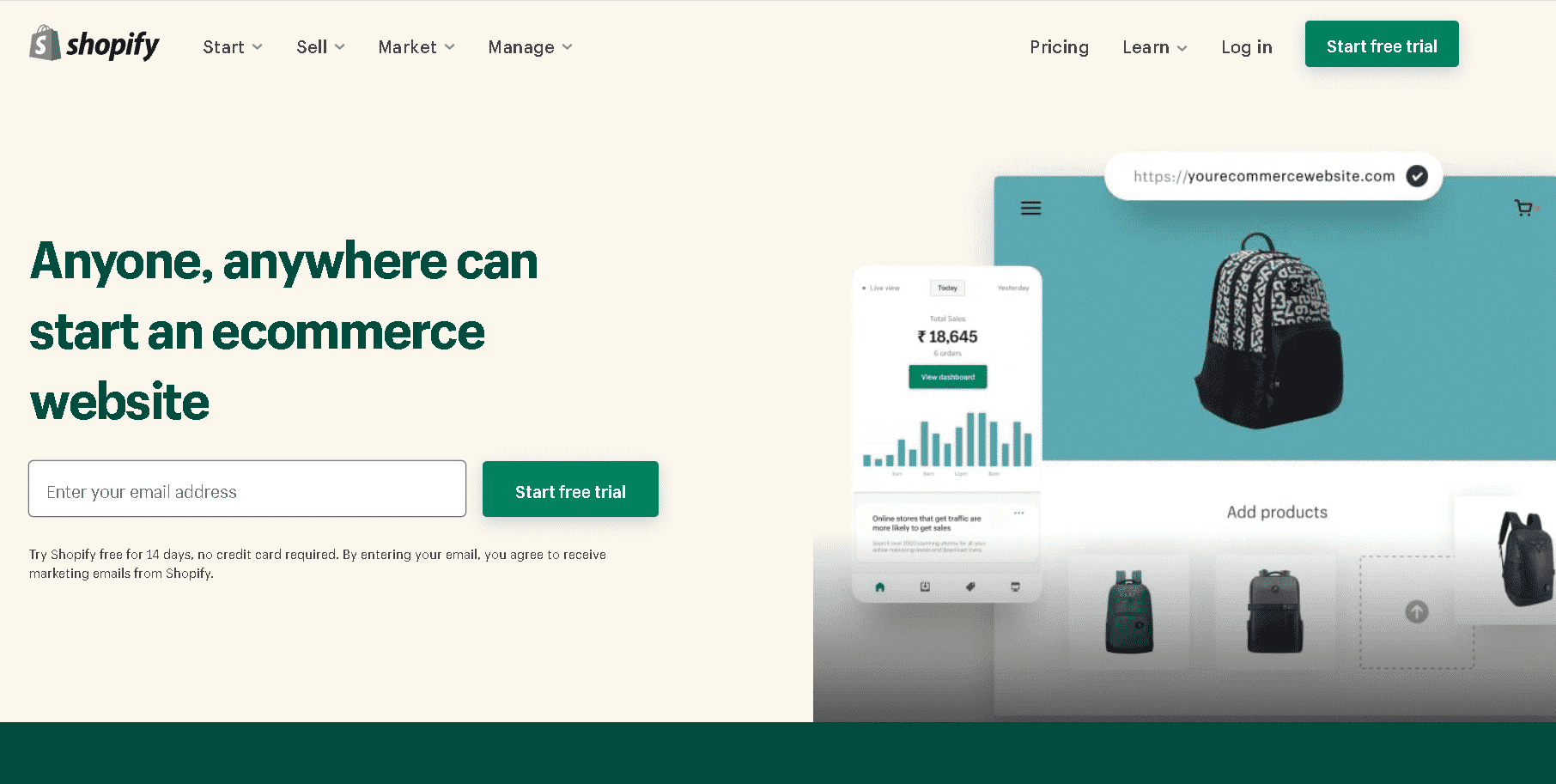 Shopify is the renowned eCommerce software that is best known for building online stores. The platform is powered by more than one million businesses all across the globe.
All affiliates can earn 20%-30% recurring commission on every referral's monthly subscription fee. You can easily sign up and create your store on Shopify for free.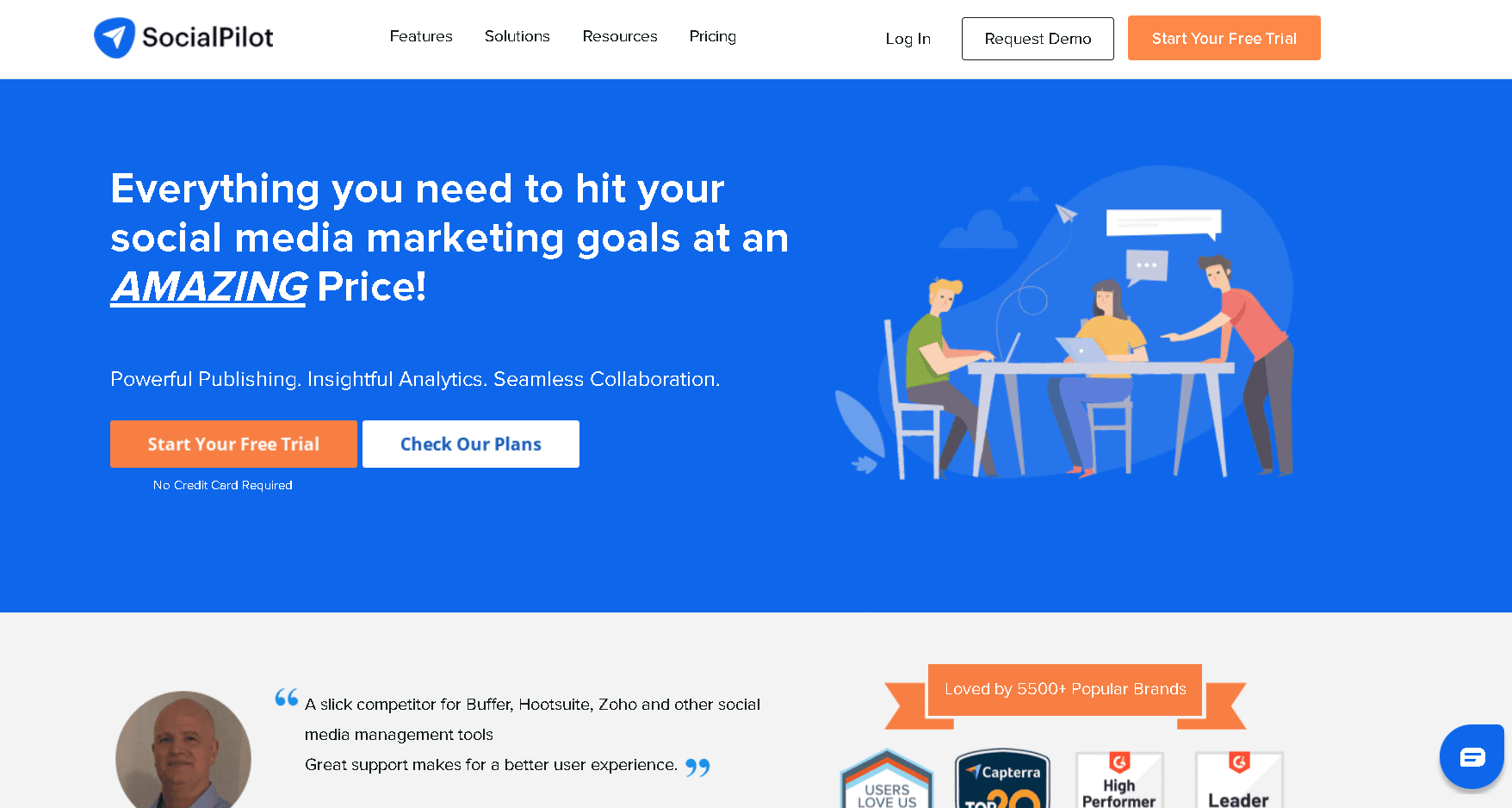 SocialPilot is an impeccable affiliate platform allowing affiliates to earn a handsome recurring commission lifetime, up to 30%. The platform is suitable for small businesses and bloggers as it helps with social media analytics, team collaboration, and social media scheduling.
The software generates detailed analysis reports and enhances customer engagement. In addition, it is has a user-friendly interface and is equipped with advanced features that make it easy for marketers to sell a product. You can get started as an affiliate with SocialPilot here.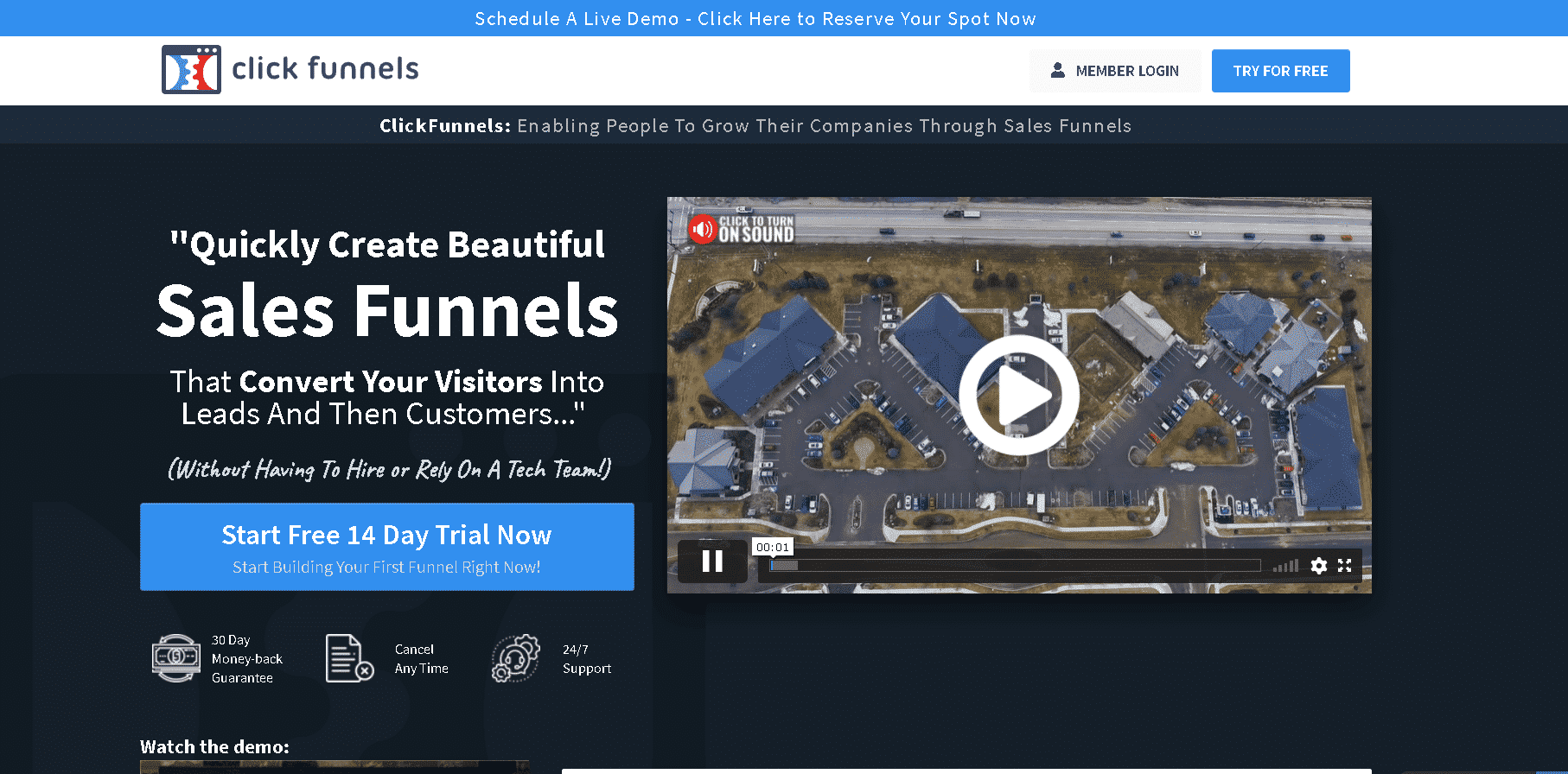 ClickFunnels is a tremendous affiliate marketing program based on a 2-tiered system and allows you to earn a 40% recurring commission.
It serves as a go-to tool for entrepreneurs in every industry. Primarily, this platform enables you to create landing and sale pages, making it easy for entrepreneurs to sell any product swiftly and effortlessly.
You might find this program expensive to join, but it is worth the price as it is featured with effective marketing tools that boast a high conversion rate. Grab the opportunity of earning a 40% commission by joining this program here.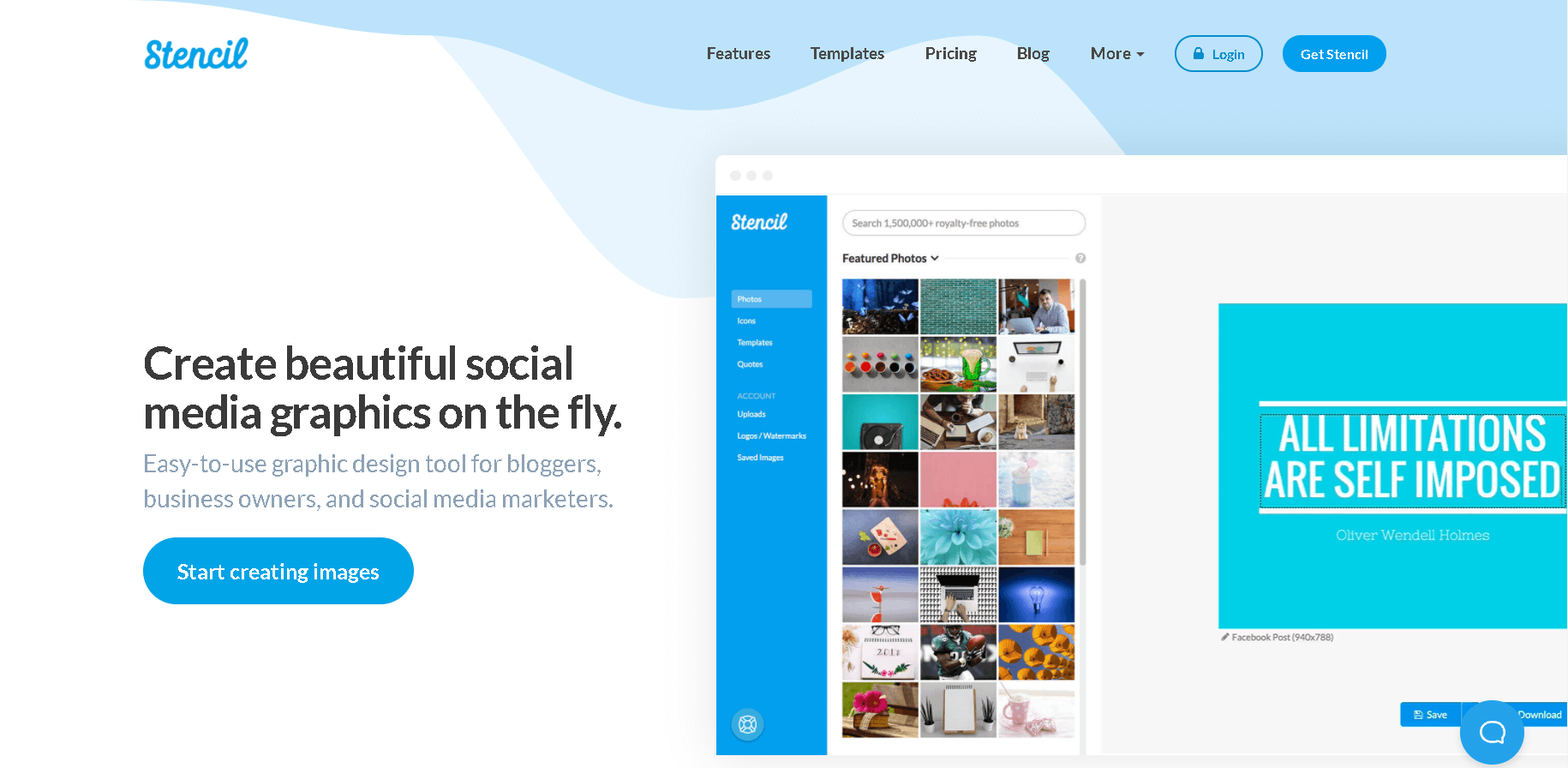 Stencil is the best graphic designing tool for social media marketers and bloggers, offering remarkable features to design captivating images swiftly.
The tool offers a decent opportunity to all affiliates by helping them earn a 30% recurring commission on every sale generated through your registered referral's account. Create your account to set up an affiliate account at this magnificent platform.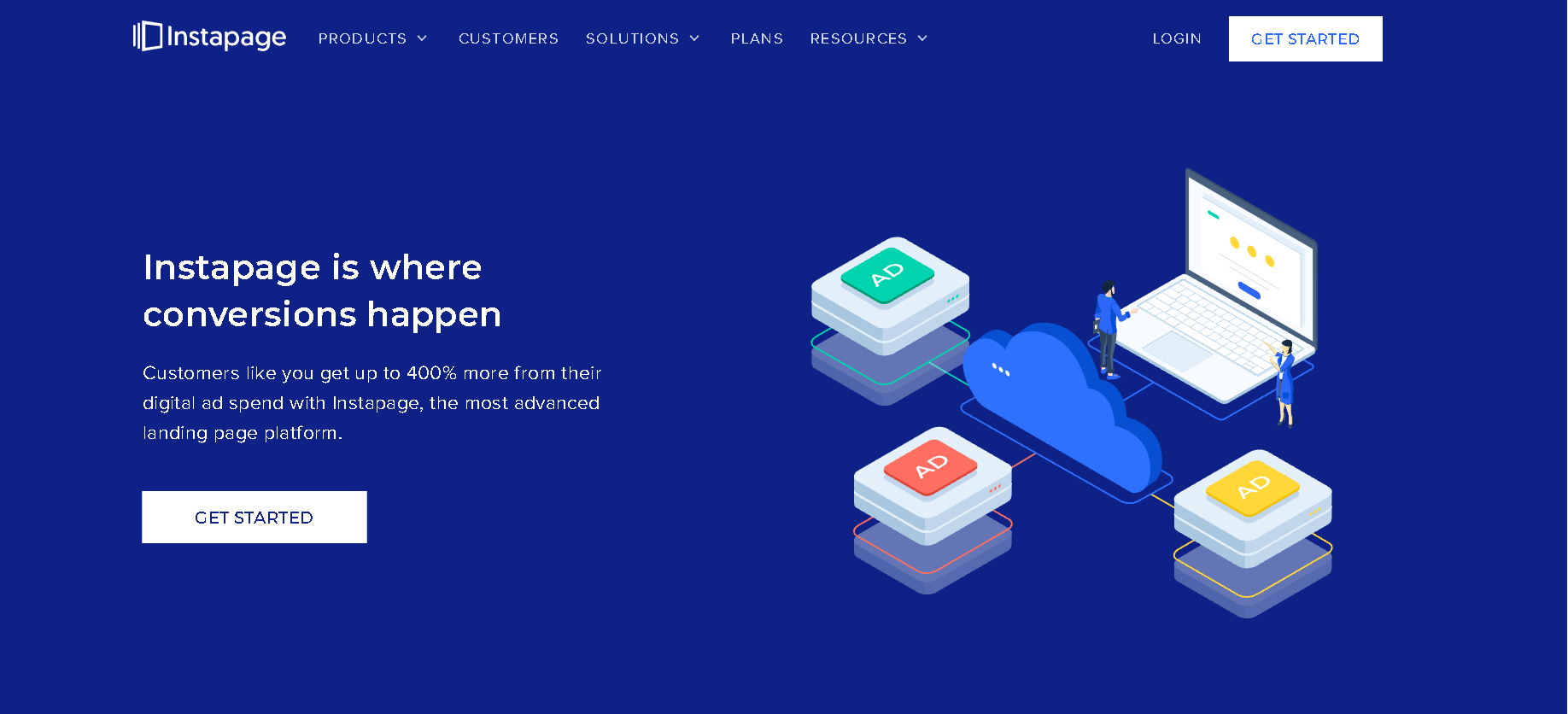 InstapPage is an affordable platform that allows you to design appealing landing pages with ease. In addition, it provides an affiliate with a simple drag-and-drop interface, making it less complex and easy for beginners to operate.
The post-click automation platform turns advertising clicks into more conversions. Plus, it lets you earn a large cut of recurring payments or commission, up to 50% for the first year and 30% lifetime.
Also Read: 20 Free Job Posting Sites to Help You Hire the Right Candidate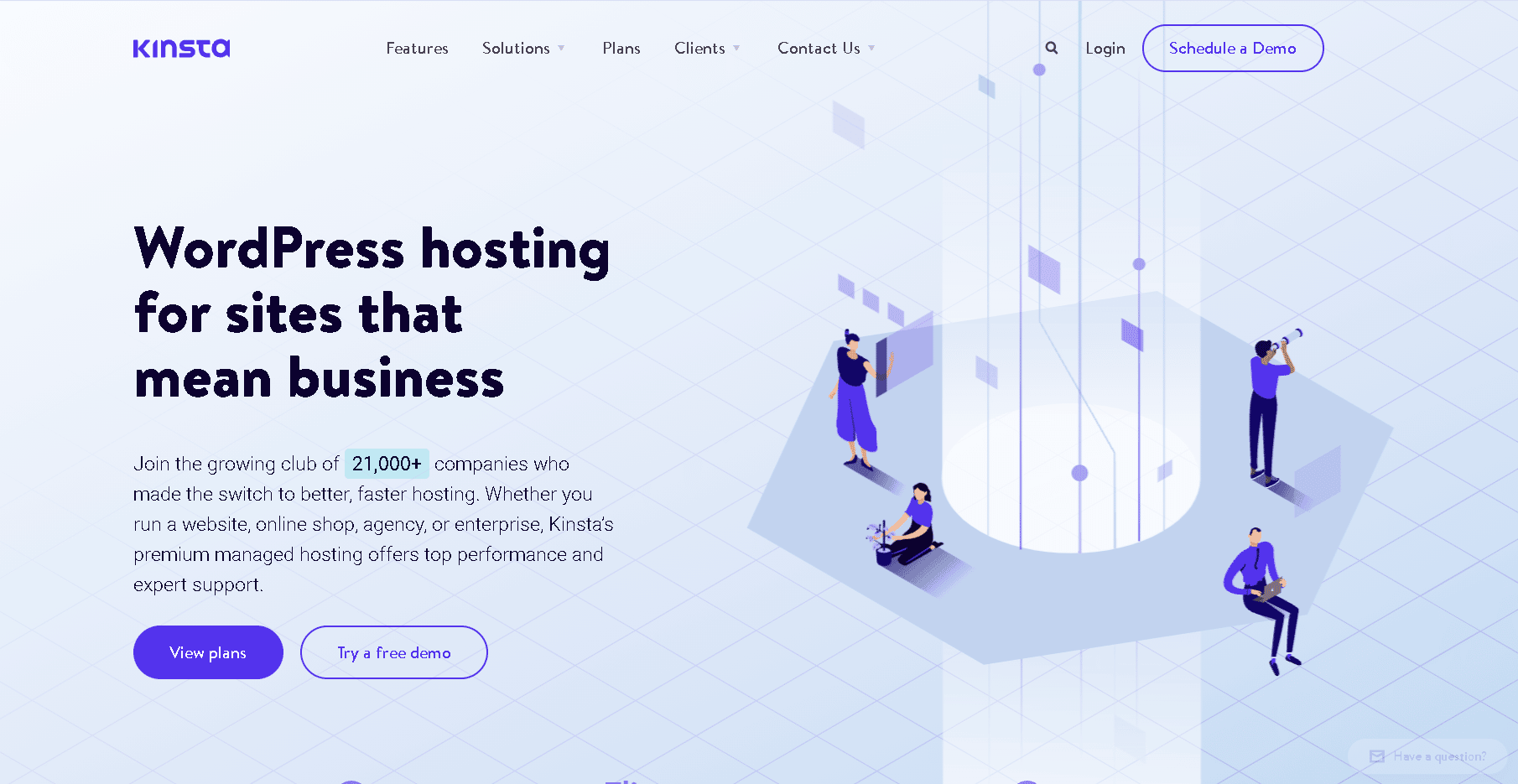 Kinsta is a perfect fit for all-sized businesses as it is a package of premium managed WordPress hosting powered by Google Cloud. The affiliates earn a decent share of signup bonuses ranging between $50-$500 and 10% recurring commission.
Want to sign up with Kinsta? Visit here.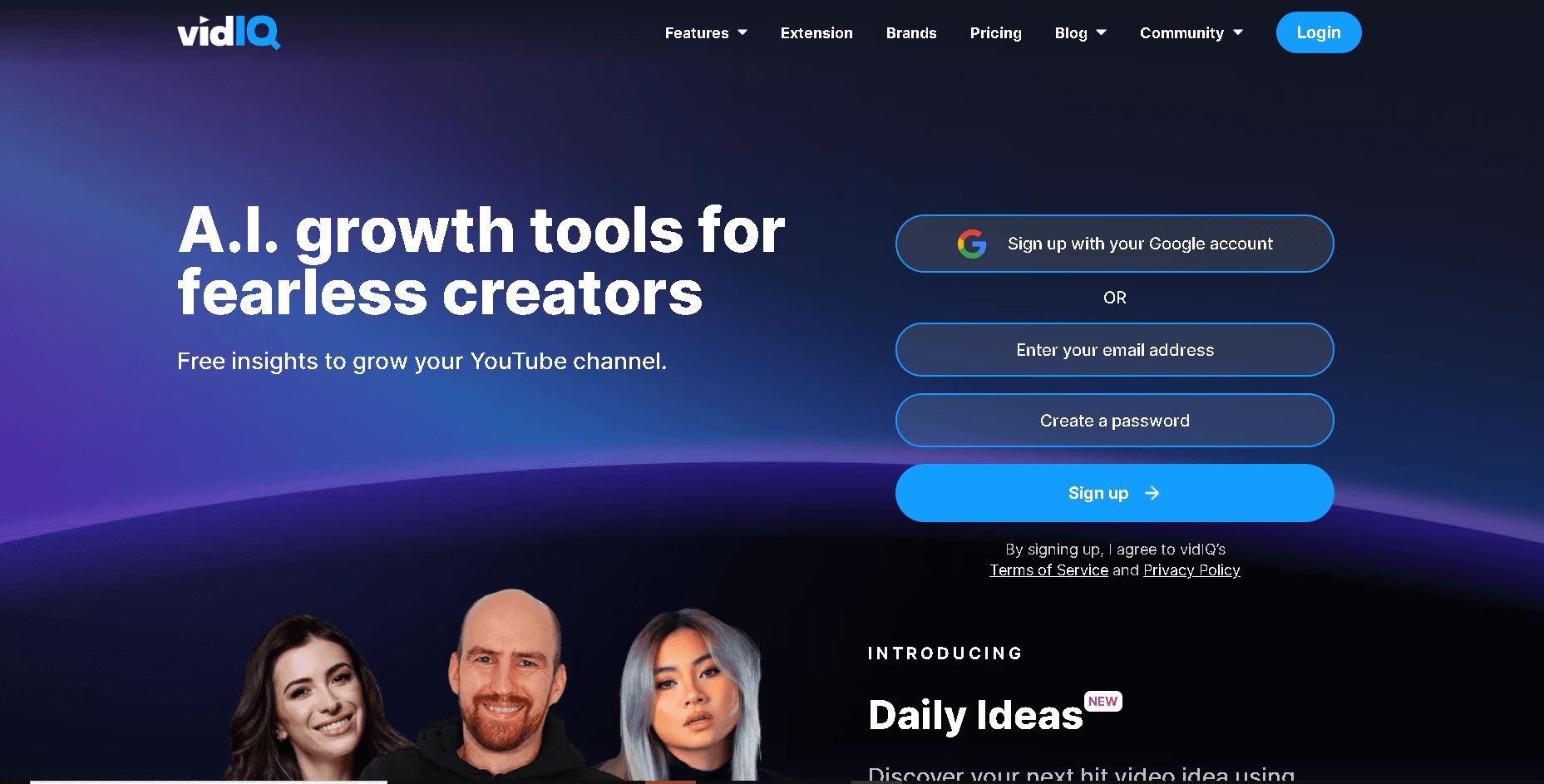 VidIQ is one of the best recurring affiliate programs helping marketers and Youtubers increase their presence tremendously. The platform provides an impressive recurring commission of up to 25% on every sale generated through your referral.
It is a Youtube tool used for multiple purposes, including SEO, Analytics, Keyword Research, and much more. Join the program now.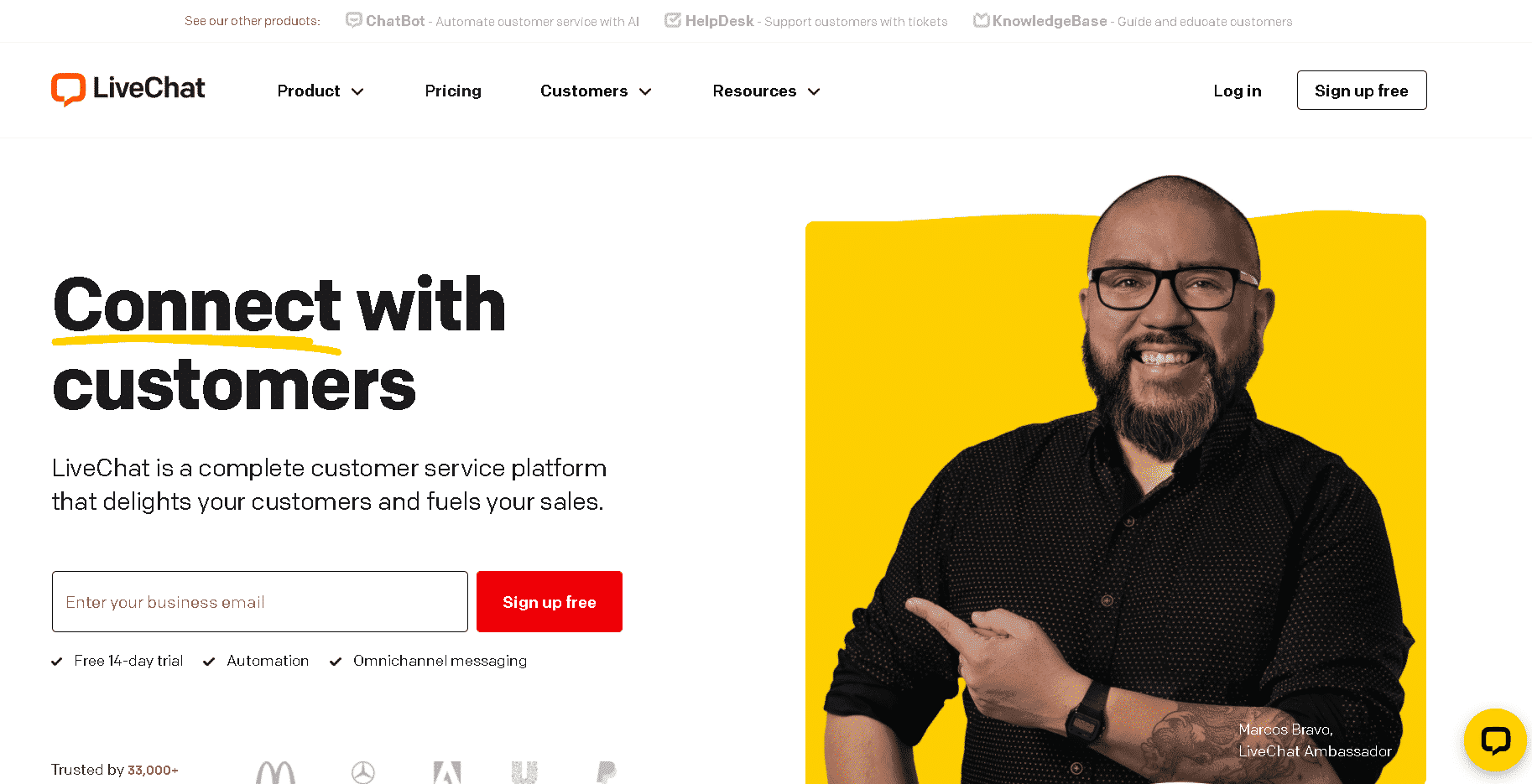 LiveChat is an outstanding affiliate program that helps small businesses by charging a reasonable price for the services offered. LiveChat is a messaging app facilitating the entire process of customer engagement by allowing them to interact with their customers online or over the phone directly.
The platform has excellent customer support and provides all affiliates an opportunity to earn a 20% recurring commission. Got impressed by this app? Click here to join!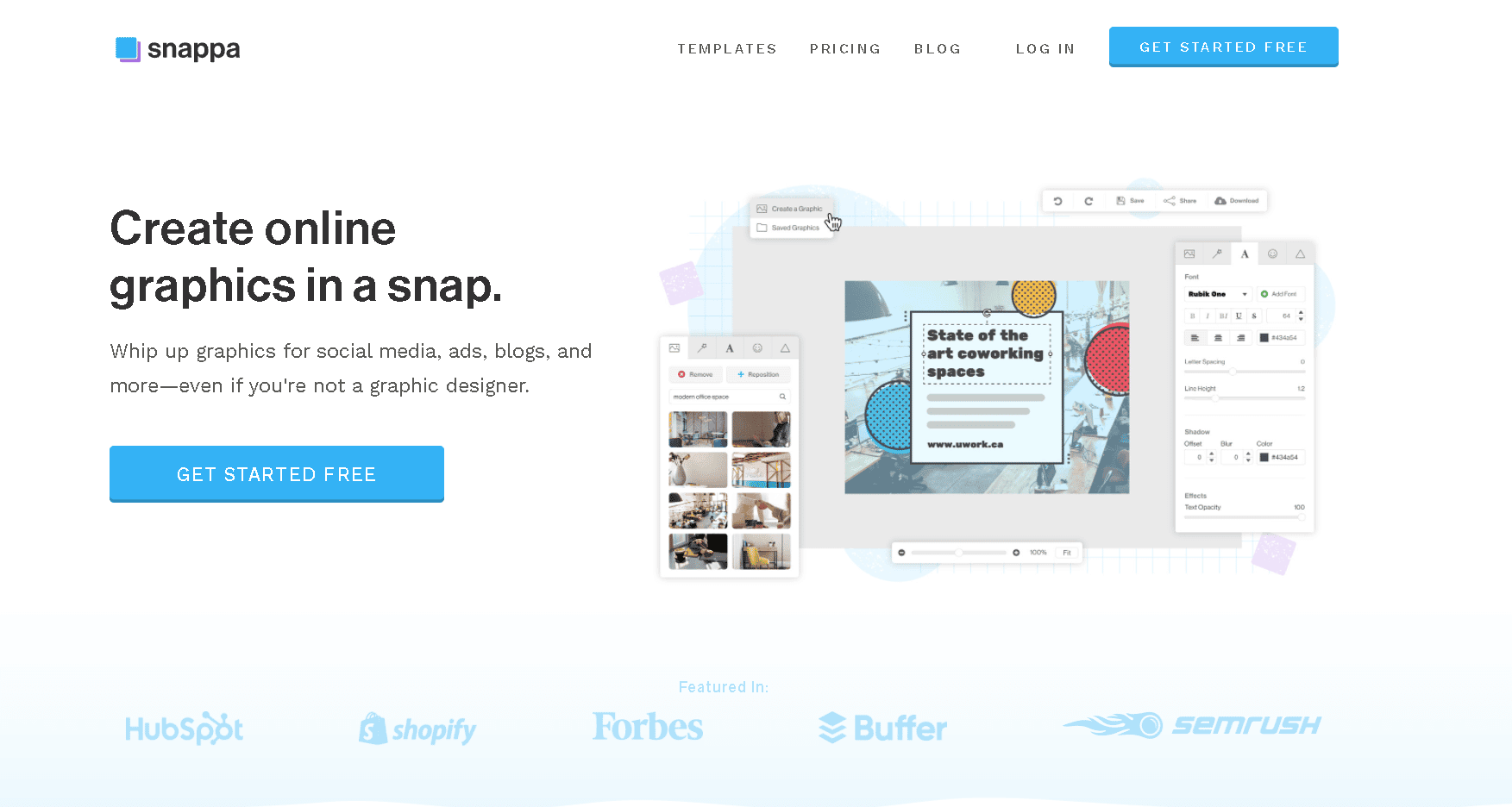 How can we miss Snappa to mention in this list? The tool is extensively useful for marketers and bloggers as it helps them create graphics for blogs, video tutorials, social media, advertisements, and much more.
It allows you to earn a 30% recurring commission on all sales generated through your links. Snappa is a program that can be easily joined; you just need to click here.
NinjaOutreach is a multipurpose platform giving access to more than 80 million bloggers/social media influencers worldwide. It serves as an all-in-one blogger outreach software that all new-age marketers need.
The platform is known for driving more leads and boosting customer engagement. Moreover, it helps to increase your earnings by letting you reap a 20% recurring commission. Start your free trial now!
Also Read: Top 31 Highest Paid Bloggers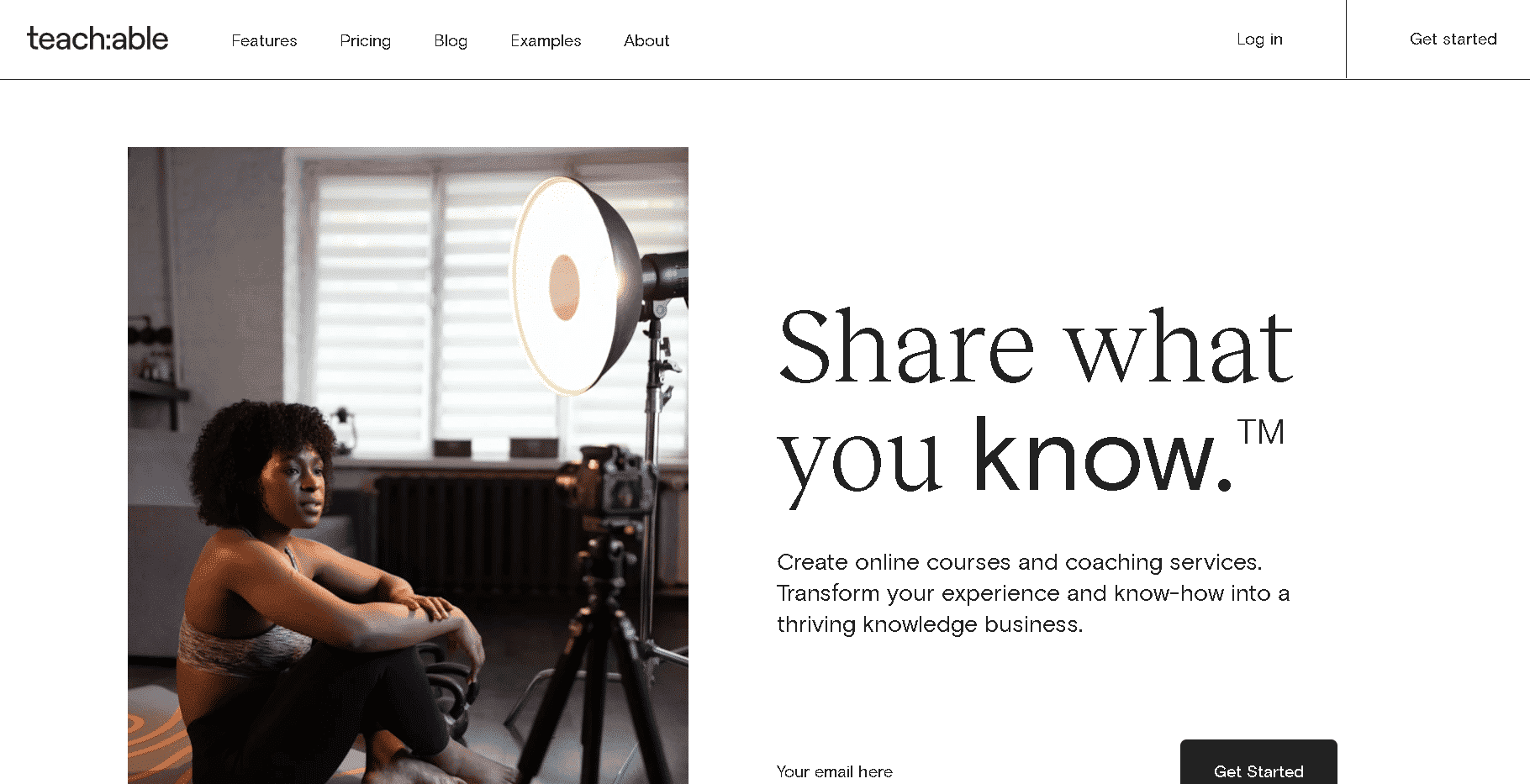 Teachable is a spectacular affiliate program, especially for beginners. It has a user-friendly interface that allows you to build a unique website without extensive technical knowledge.
Currently, it is used by more than 28 million students globally and allows everyone to earn a 30% recurring commission as long as the sale is generated through their links. To join as an affiliate, here is the signup page for Teachable.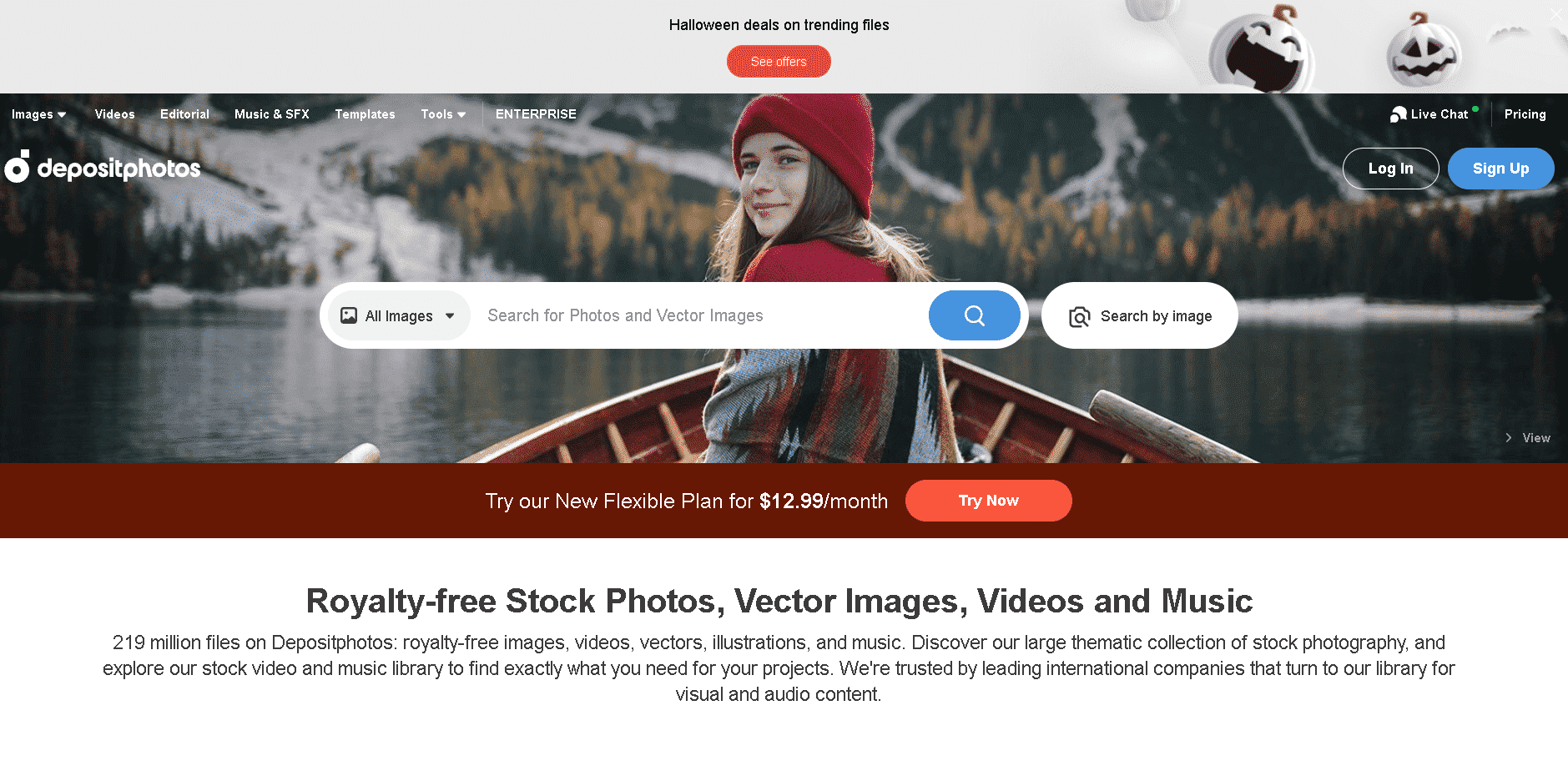 DepositPhotos is a promising affiliate program providing you access to numerous stock videos, photos, and vectors, at reasonable prices. It makes it easy for everyone to gain traction on social media as it is featured with a large collection of files coupled with flexible plans.
The platform allows you to earn a 40% commission on the initial purchase and a 25% recurring commission lifetime.
Want to increase your earnings by joining this program? Click here to sign up!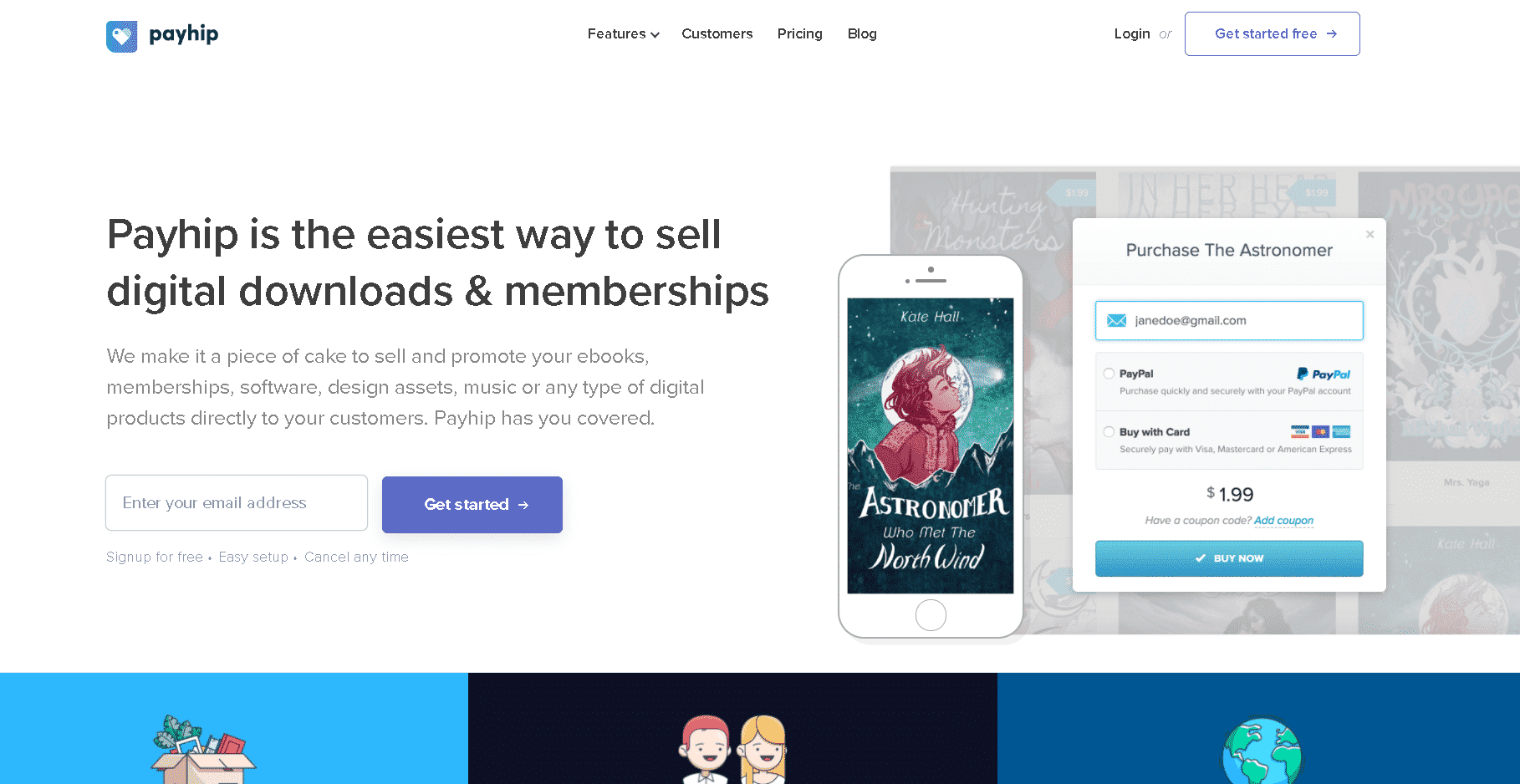 Payhip is an all-in-one solution to sell digital products, including software, clothes, music, ebooks, art, digital downloads, you name it. It is an e-commerce platform allowing sellers to sell their work directly to the customers (fans and followers).
Start earning a 50% recurring commission on each sale by visiting this page.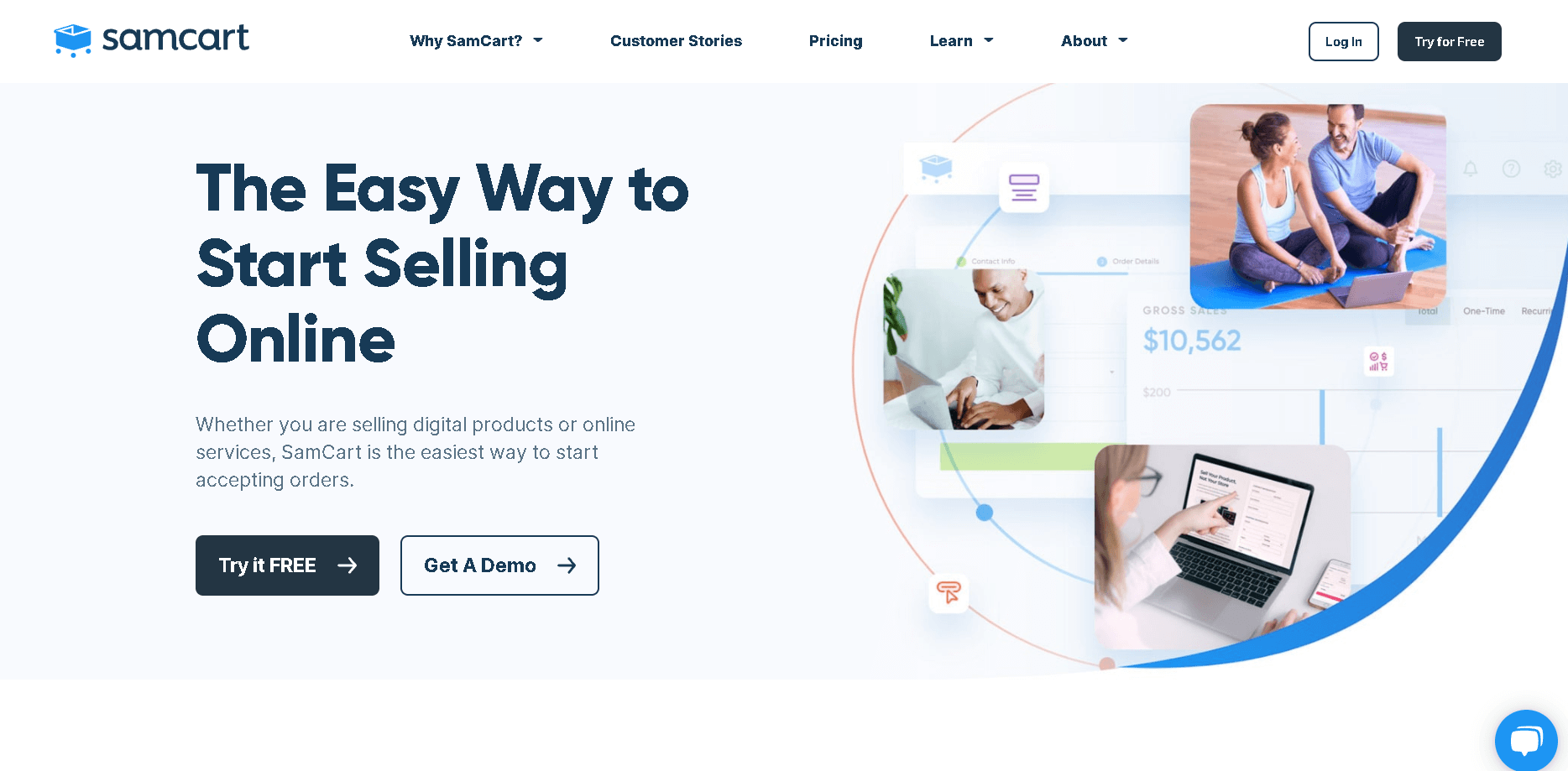 SamCart is an efficient e-commerce platform for all-sized businesses allowing anyone to sell one primary product. Basically, it allows you to build your page for showcasing your products and accepting orders.
The best part about this website is that it provides a dedicated affiliate manager to each affiliate and provides promotional content every month.
Join this program to earn up to 40% recurring commission.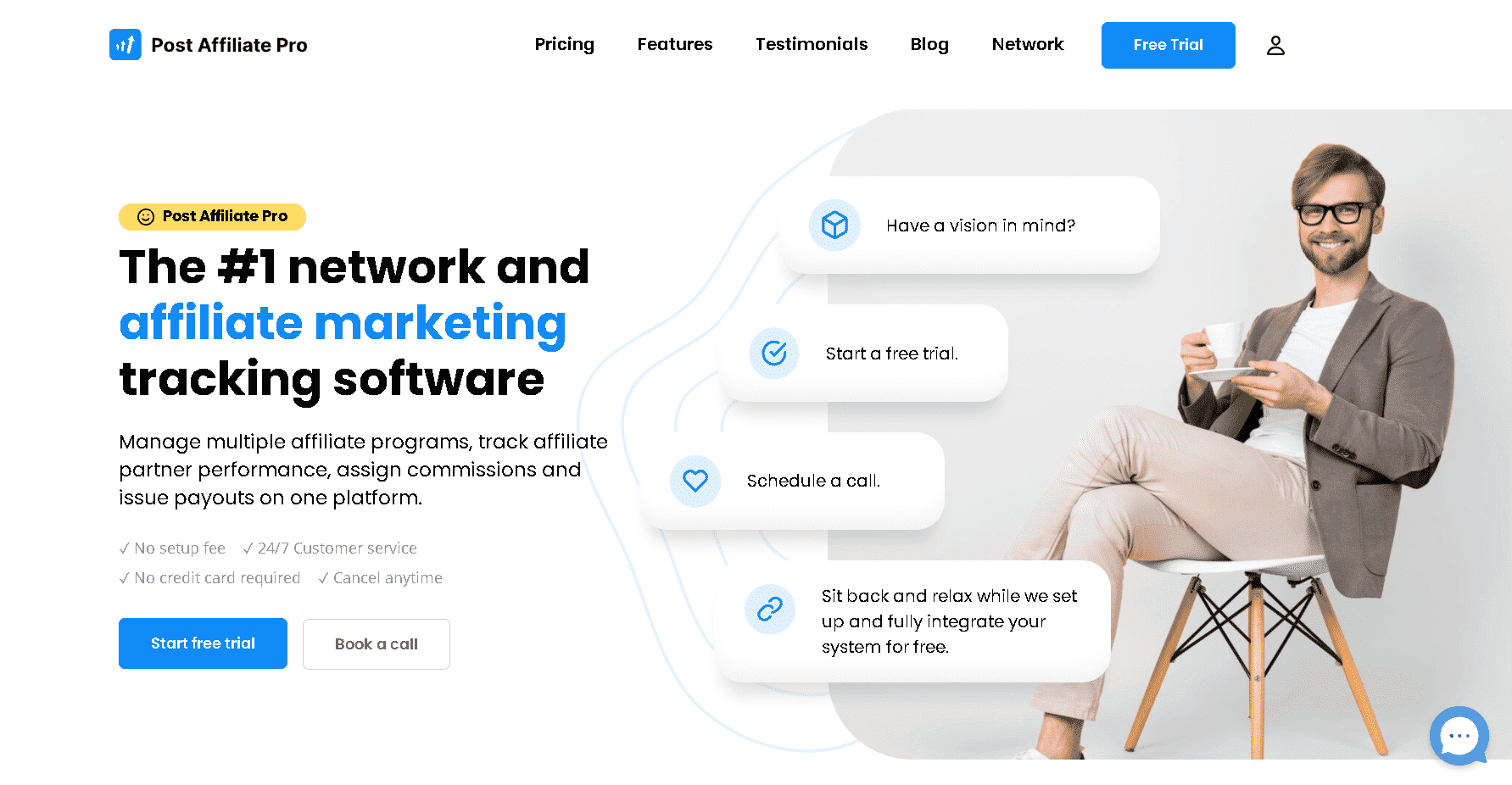 Post Affiliate Pro is one program that makes it convenient for bloggers and marketers to sell their products seamlessly. The best part about this website is its simple interface making it easy for beginners to get a clear picture of their campaigns, commissions, and reports effortlessly.
The platform connects more than 170 CMS and is trusted by small and large-sized agencies. In addition, post Affiliate Pro allows all affiliates to earn 20 recurring commissions. To join this program for free, click here.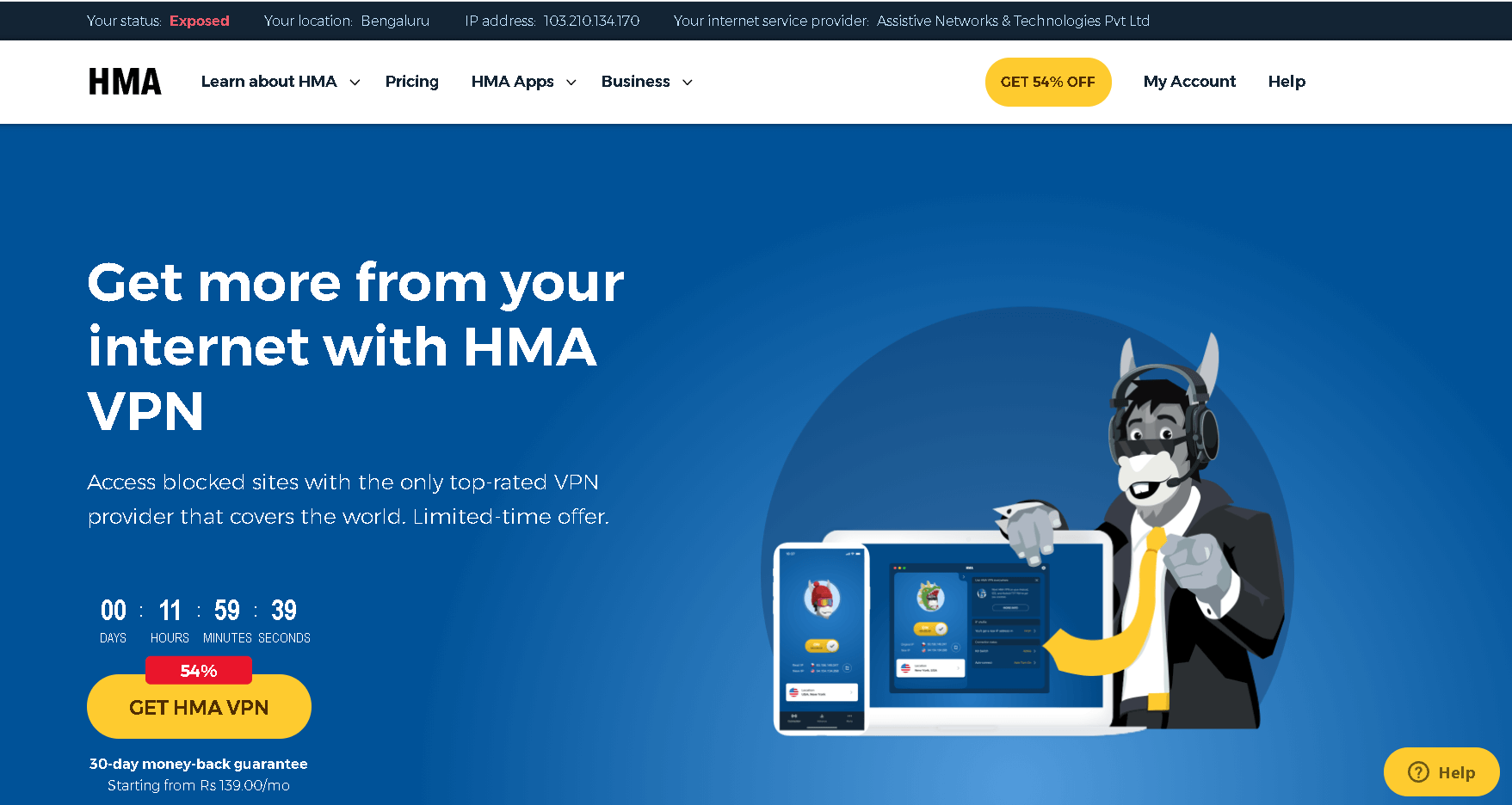 HideMyAss provides all its users with great potential to earn massively. It allows its affiliates to earn 100% commission 1st month and up to 35% recurring commission subsequently.
It is a VPN-based platform providing users access to military-based encryption, which increases security. Get onboard and earn a decent share of earnings.
Also Read: How To Start Online Reselling Business In India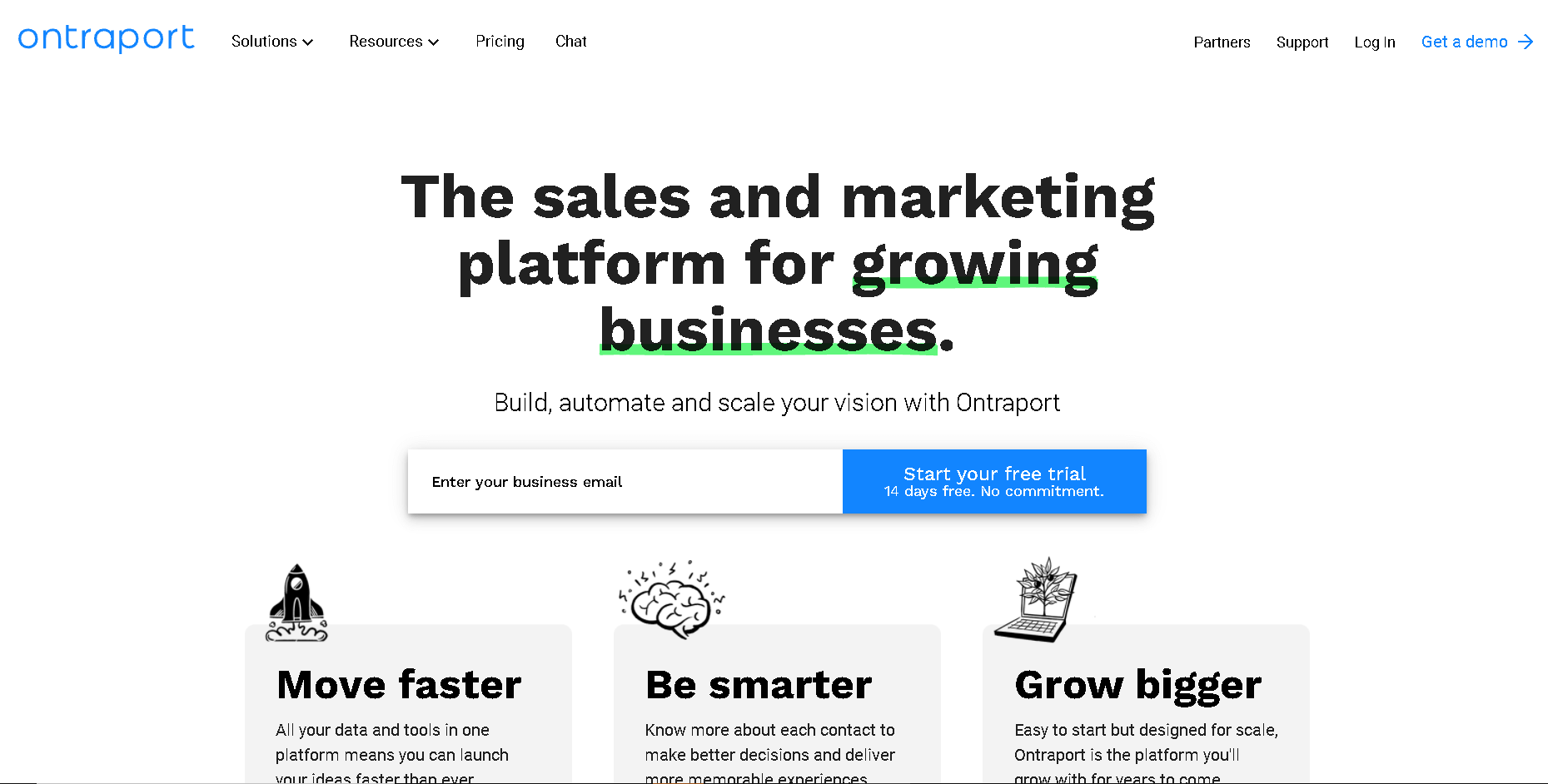 Ontraport is a worldwide recognized platform that pays the weekly commission and provides all affiliates with massive earning potential with no caps on commissions. On average, affiliates earn a 25% recurring commission on every sale generated through their links.
The website is featured with built-in CRM allowing marketers to track every click and purchase across campaigns to target specific audiences. Click here to create your account.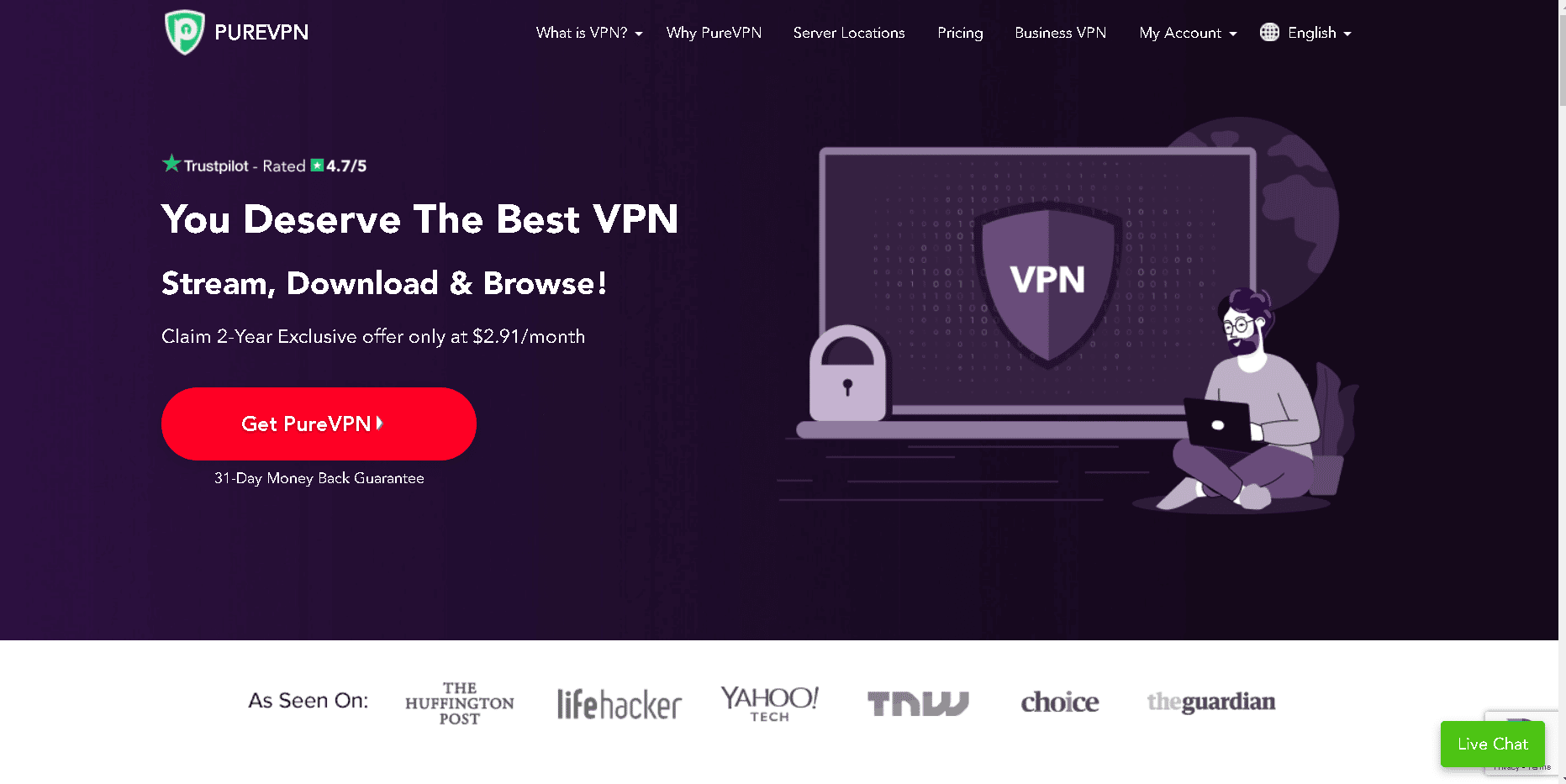 PureVPN provides robust online security to internet users and privacy by using a virtual private network. In addition, it helps you earn a 35% recurring commission.
The platform provides every user with a unique IP address. In addition, its advanced DDoS protection, CPN Kill Switch, prevents hacking.
You can learn more by joining this one of the best recurring income affiliate programs.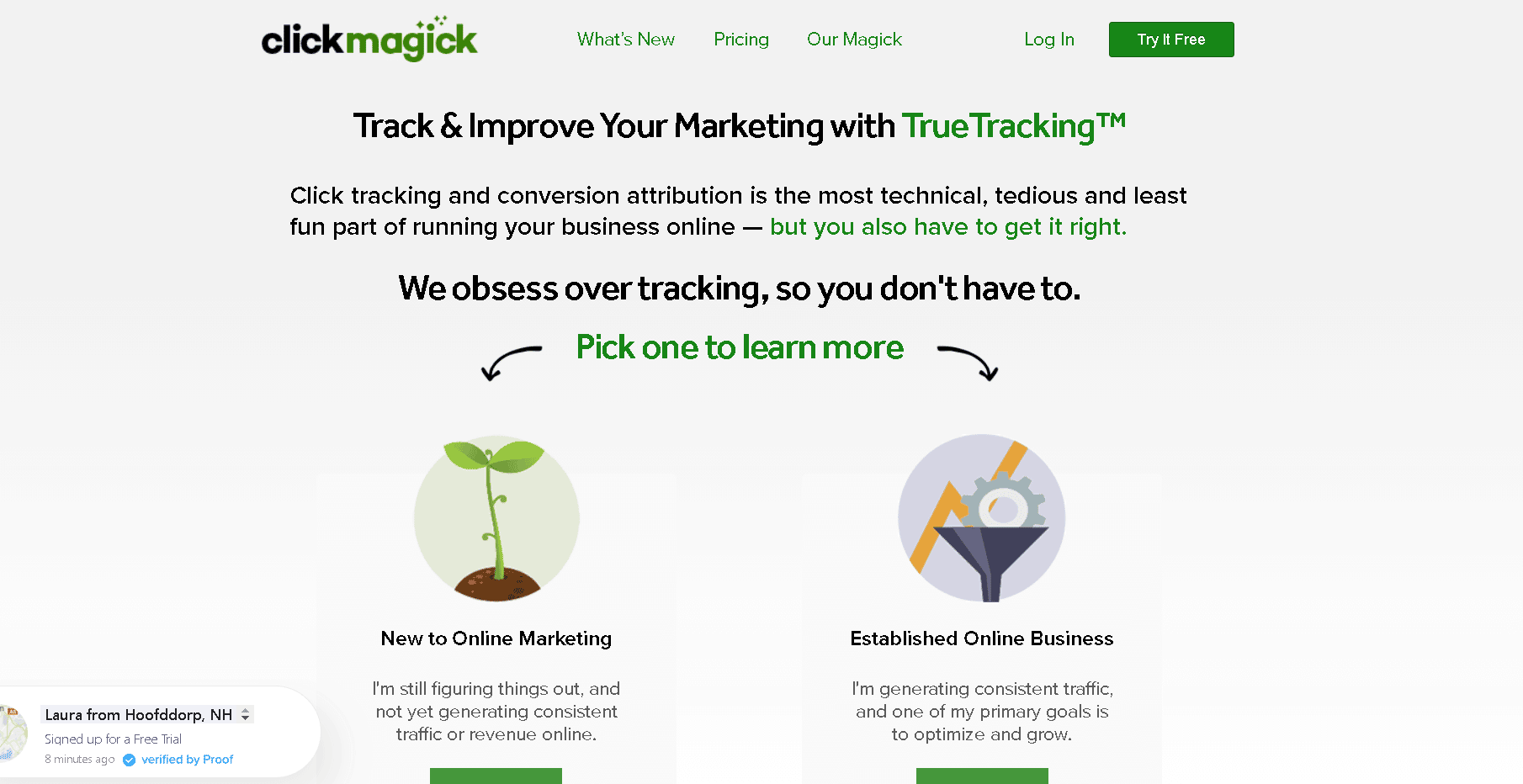 Grab the opportunity to earn a 35% recurring commission through ClickMagick. It is a leading click tracking tool highlighting the precise spot where a majority of the users click that optimizes your landing pages and forums.
The best part about this program is its daily payout to the affiliates into their PayPal account. Click here to get to know more about this one of the best recurring affiliate programs.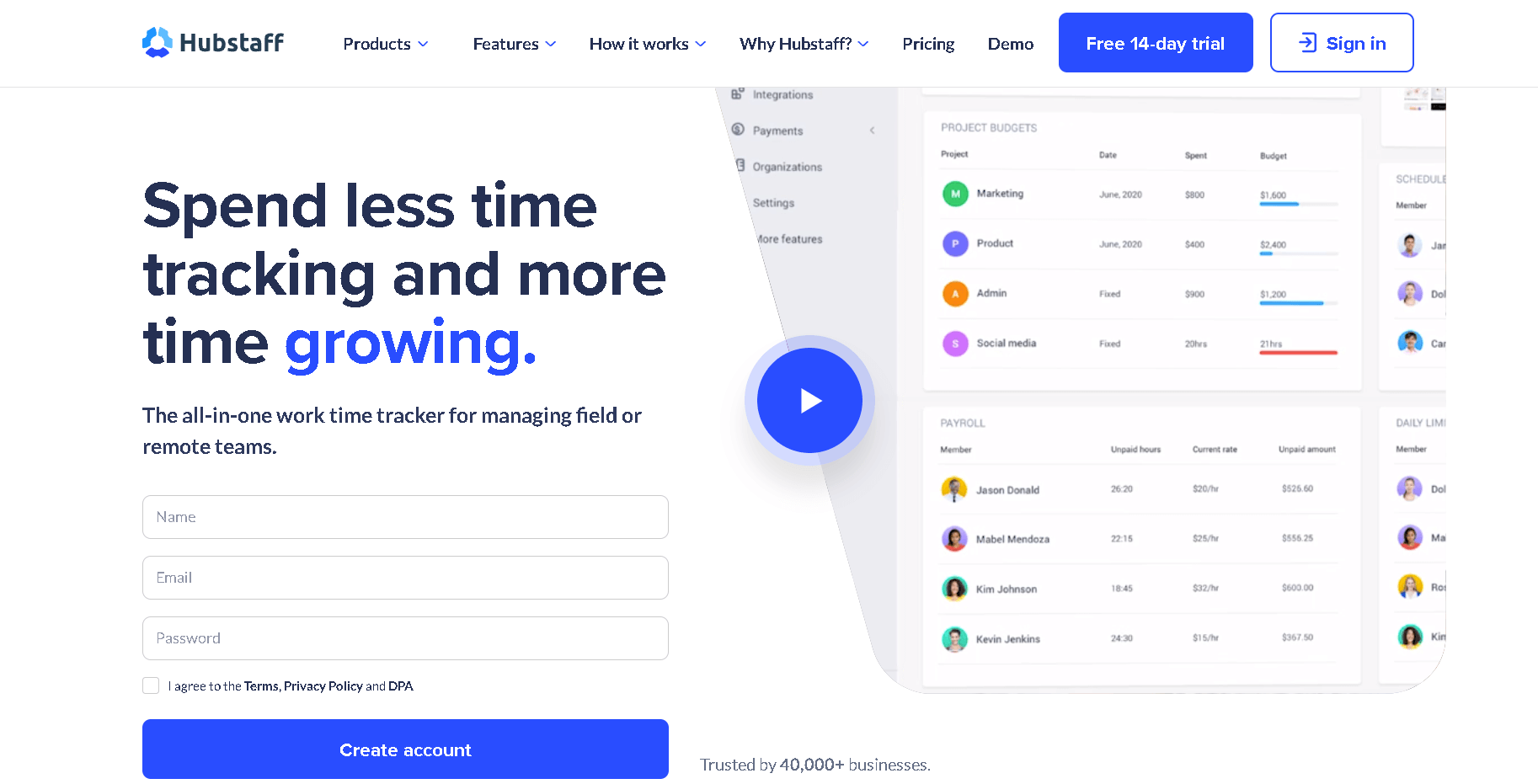 HubStaff is a renowned employee management system that allows employers to track their employees' productivity, assign tasks, and schedule meetings. Modern businesses predominantly use this platform, graphic design companies, and marketing agencies for the better management of their employees.
You can try this platform for free and stand out next to earn a 30% recurring commission through this magnificent affiliate program.
Also Read: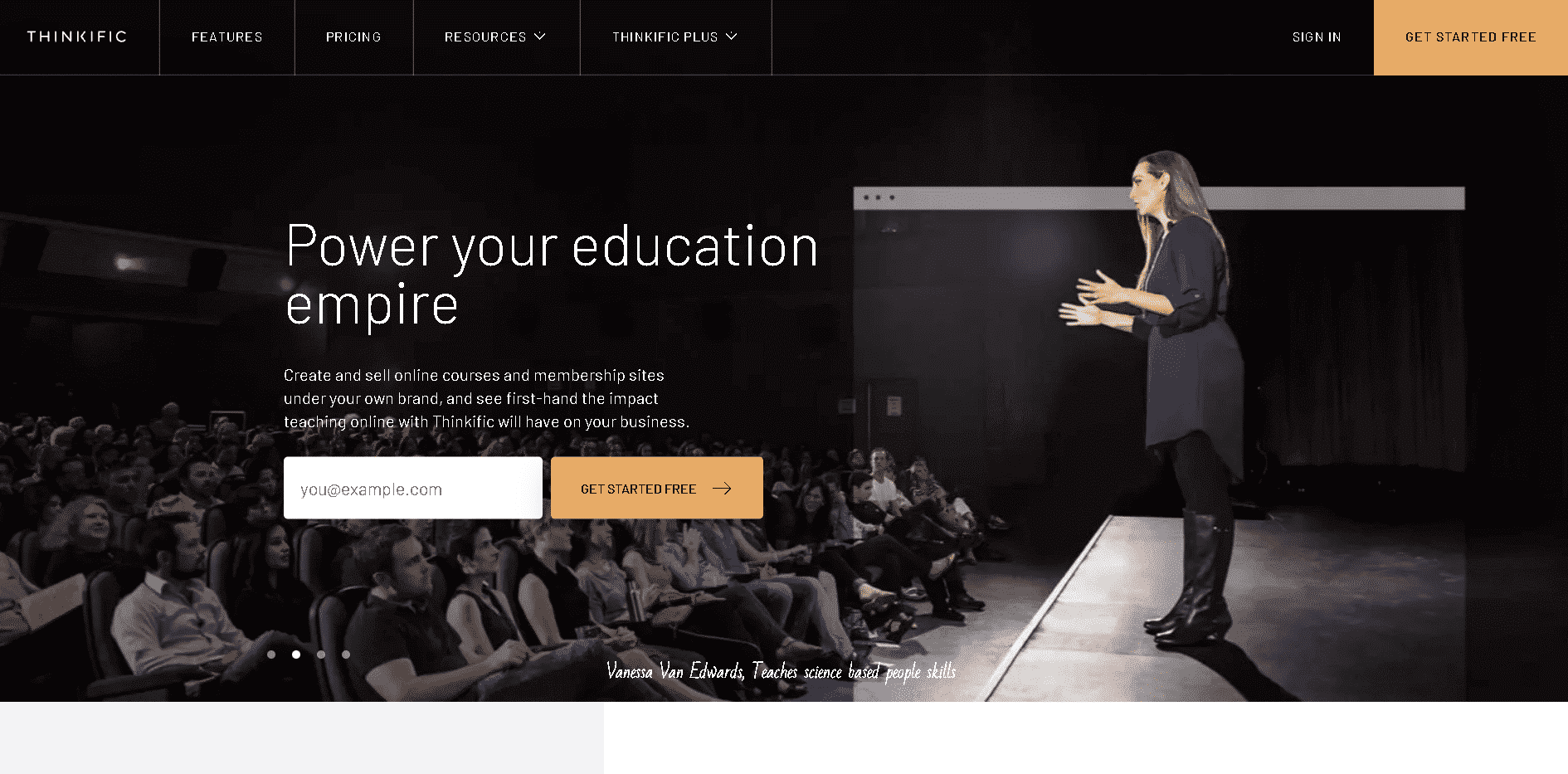 Thinkific is another robust online course platform, which beginners can use with ease. The platform has superb customer support services. It means if you join this program as an affiliate to sell products, there would always be a dedicated staff to answer your queries.
Thinkific lets you earn a 20% recurring commission on the sale made through your links.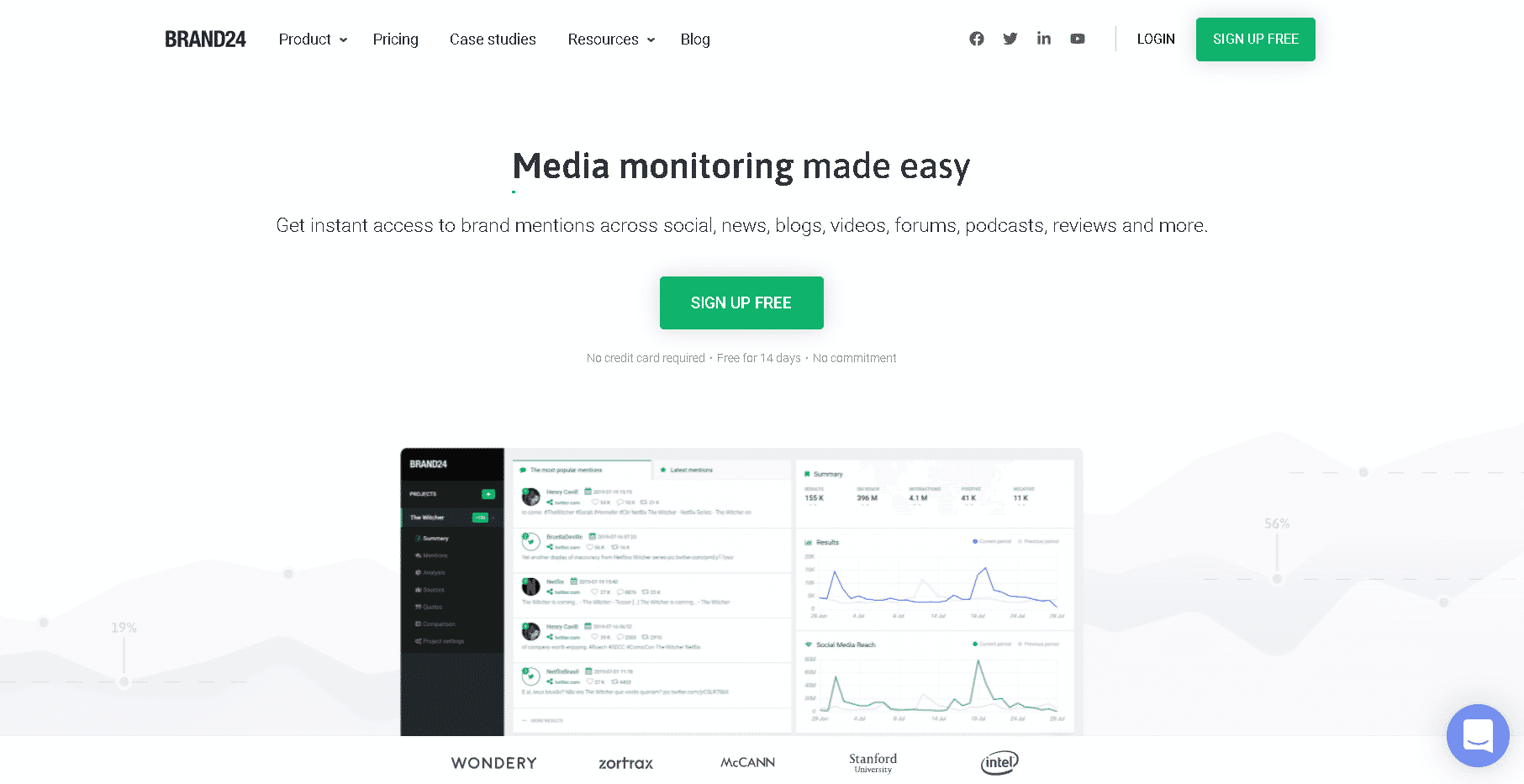 Brand24 is an affiliate program best-known for helping to increase the visibility of your brand across the web. The recurring commission provided by this social media monitoring solution is 20%.
It is a powerful media monitoring tool helping you manage online reputation, track your competitors, get customers feedback, assess marketing campaigns, facilitating social selling, etc. To create your free account, click here.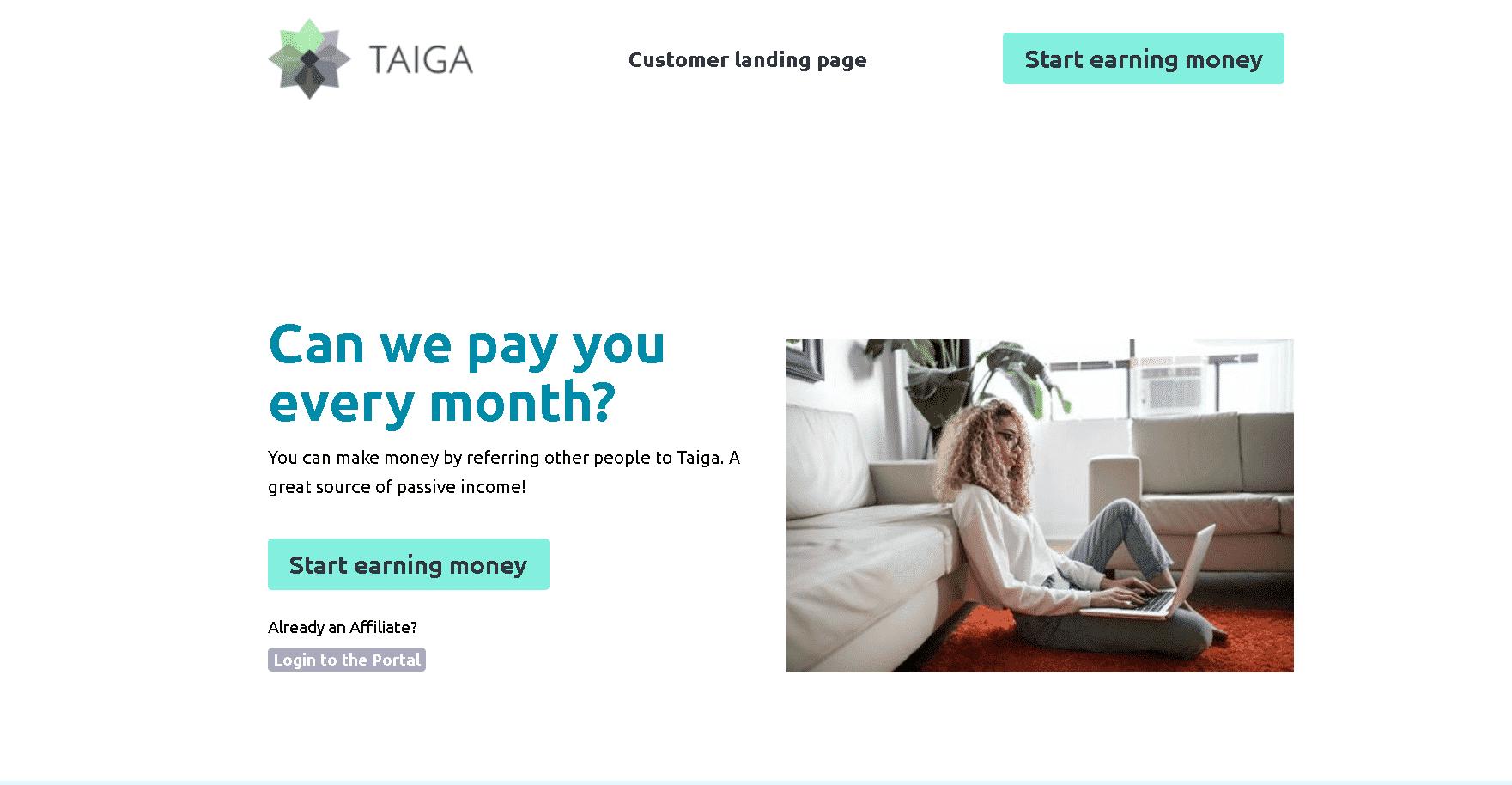 If you are confused about what tool you should choose for project management, Taiga Agile is an excellent platform you can opt for. It is an intuitive and efficient open-source software used for multi-functional agile teams with Kanban and Scrum frameworks.
The website has massive community followers and contributors using this platform to earn a 30% recurring commission. So let's get started with Taiga Agile affiliate program.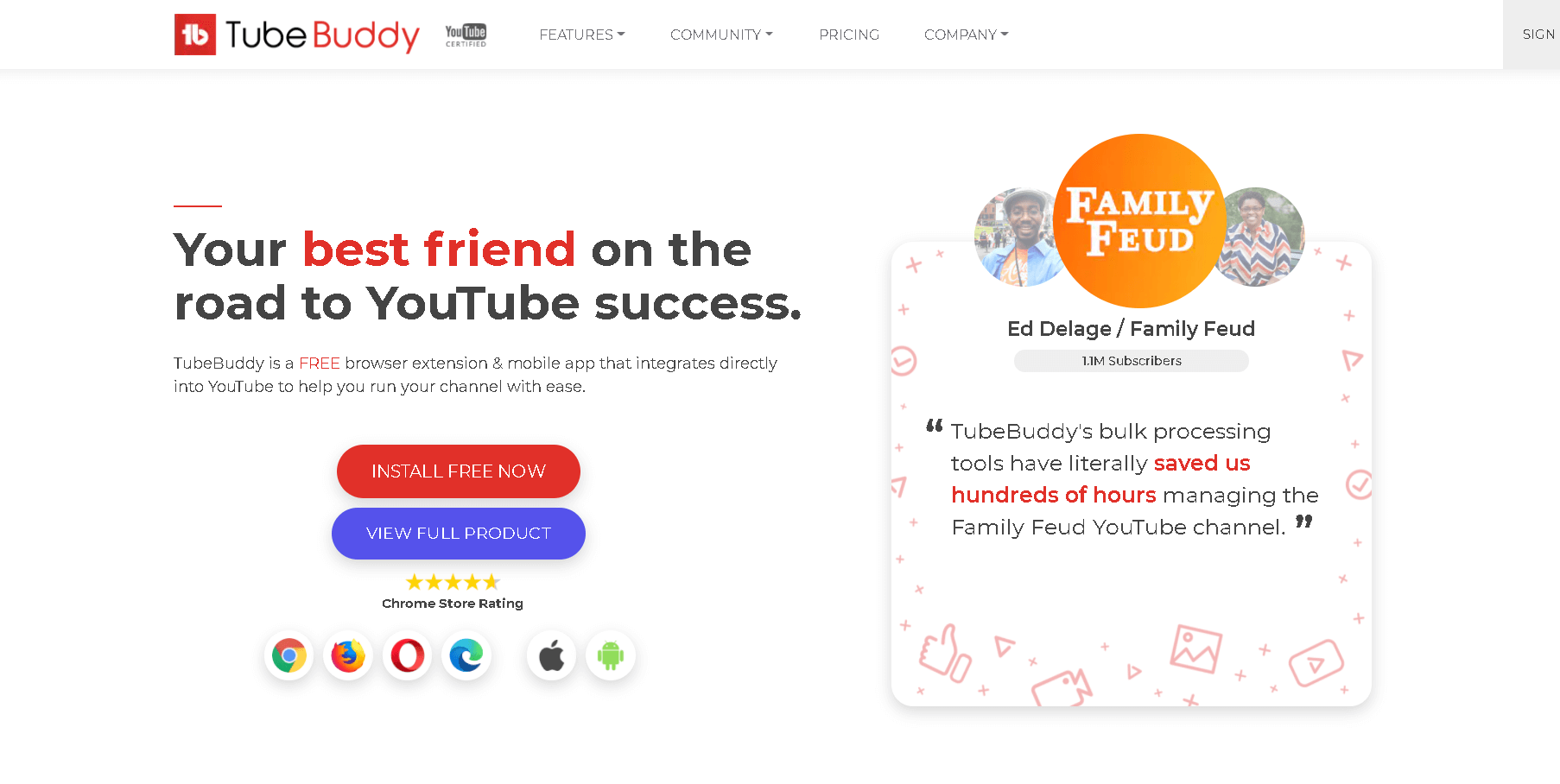 TubeBuddy is a renowned Youtube channel management and video optimization tool providing affiliates an opportunity to earn 50% recurring commission from every sale made through your registered referral as long as they remain a customer.
TubeBuddy is an excellent tool primarily used by Youtube video creators for bulk video promotion, video processing, video SEO, and much more. Sign up with this program now and become an affiliate to start earning handsome recurring income!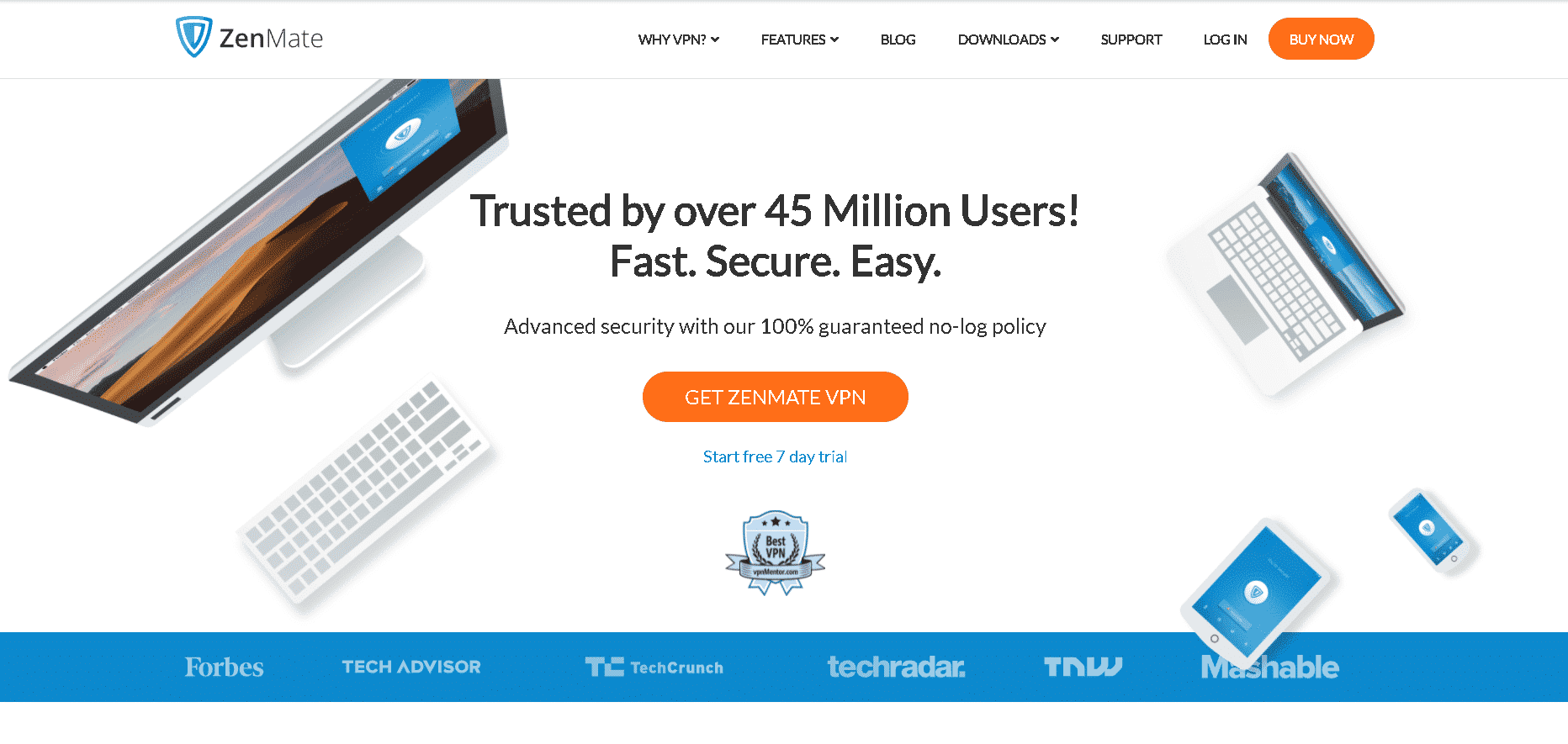 ZenmateVPN is a widely used VPN service best known for providing WiFi proxy and offering incredible commissions payouts to its affiliates, up to 100%  commission per sale for new signups. However, the affiliate can earn a 30% recurring commission for monthly plans, whereas 30% for yearly plans. Currently, this VPN service is used by more than 22 million users globally. Visit this page to become an affiliate.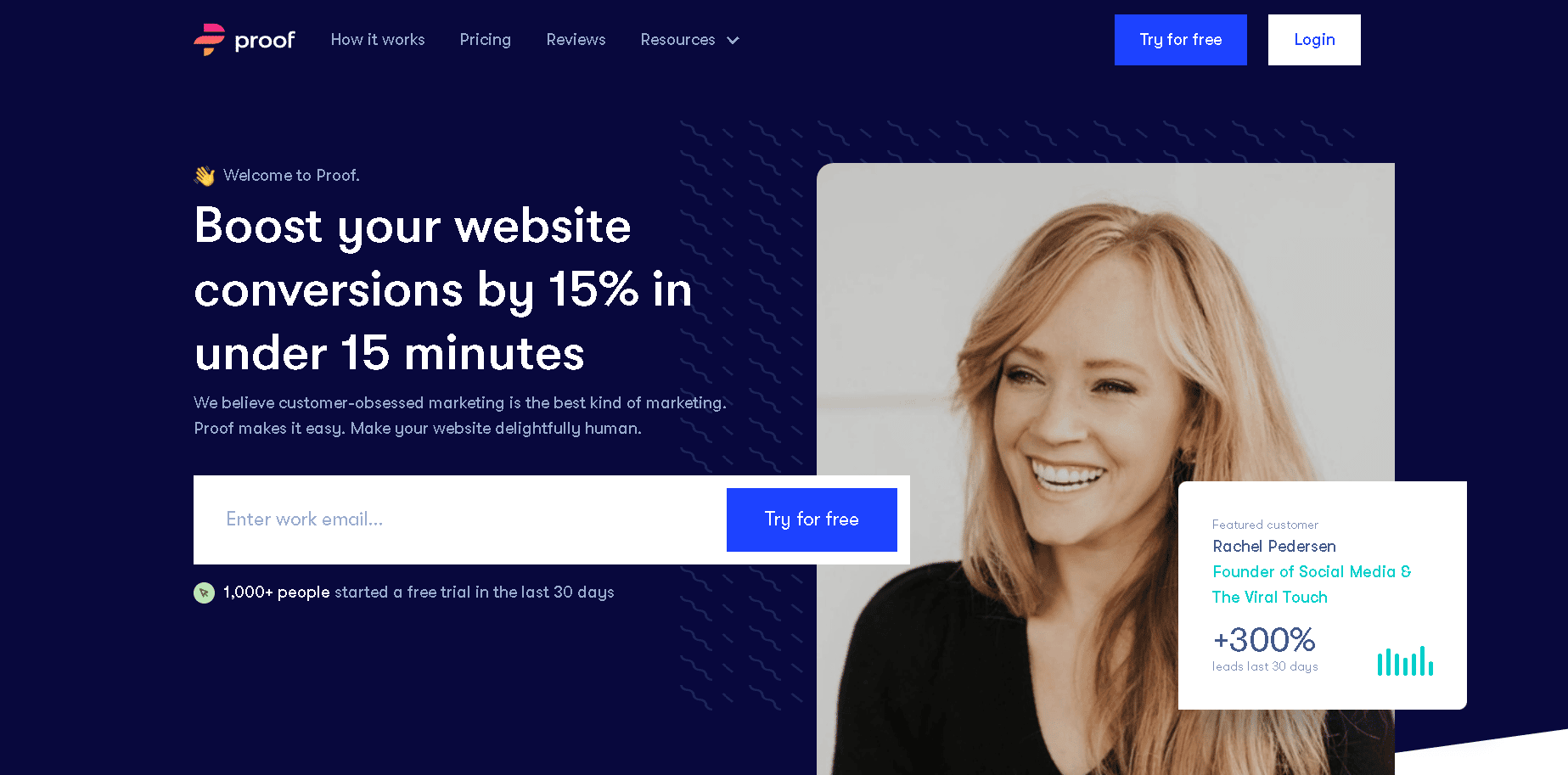 Proof affiliate program is an ideal choice for marketplaces, bloggers, partner companies, and agencies. However, this program is not recommended for entrepreneurs who believe in guerrilla online marketing. As per Proof, the strategy of 'spray and prey is not authentic.
The social app helps increase sales conversions by increasing the number of visitors organically and showing sales activity notifications to the visitors. You can learn more by joining this affiliate program.
Also Read: 40 Best Online Proofreading Jobs for Beginners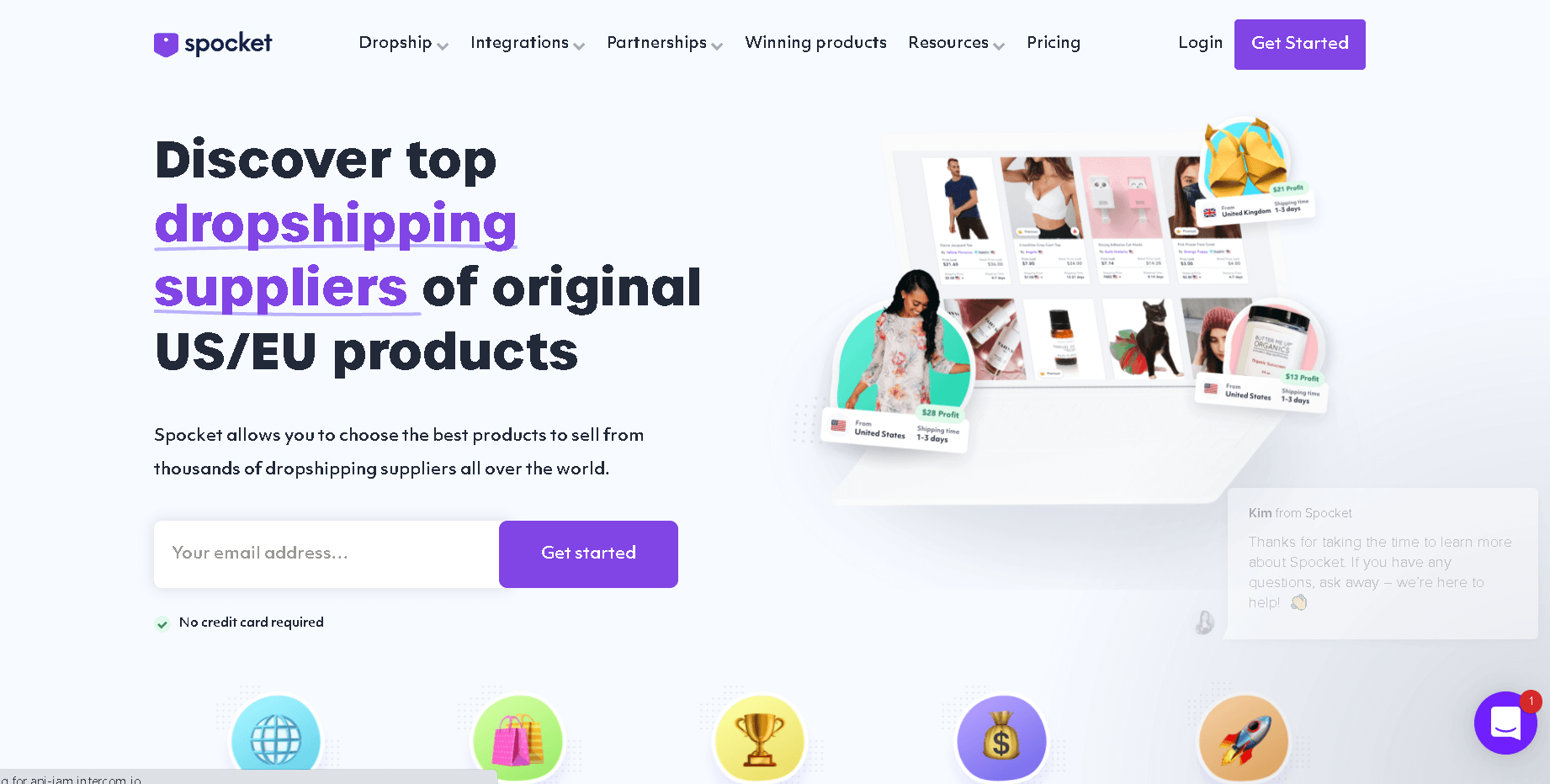 Spocket is based on the dropshipping business model providing several brands an effective solution. The platform works best for you when you entered the world of e-commerce and already created a Woocommerce or Shopify store.
The app facilitates the import process and allows you to sell products effortlessly. The platform is known to help an affiliate earn up to 30% recurring commission on sales made through their links. Get started with Spocket here.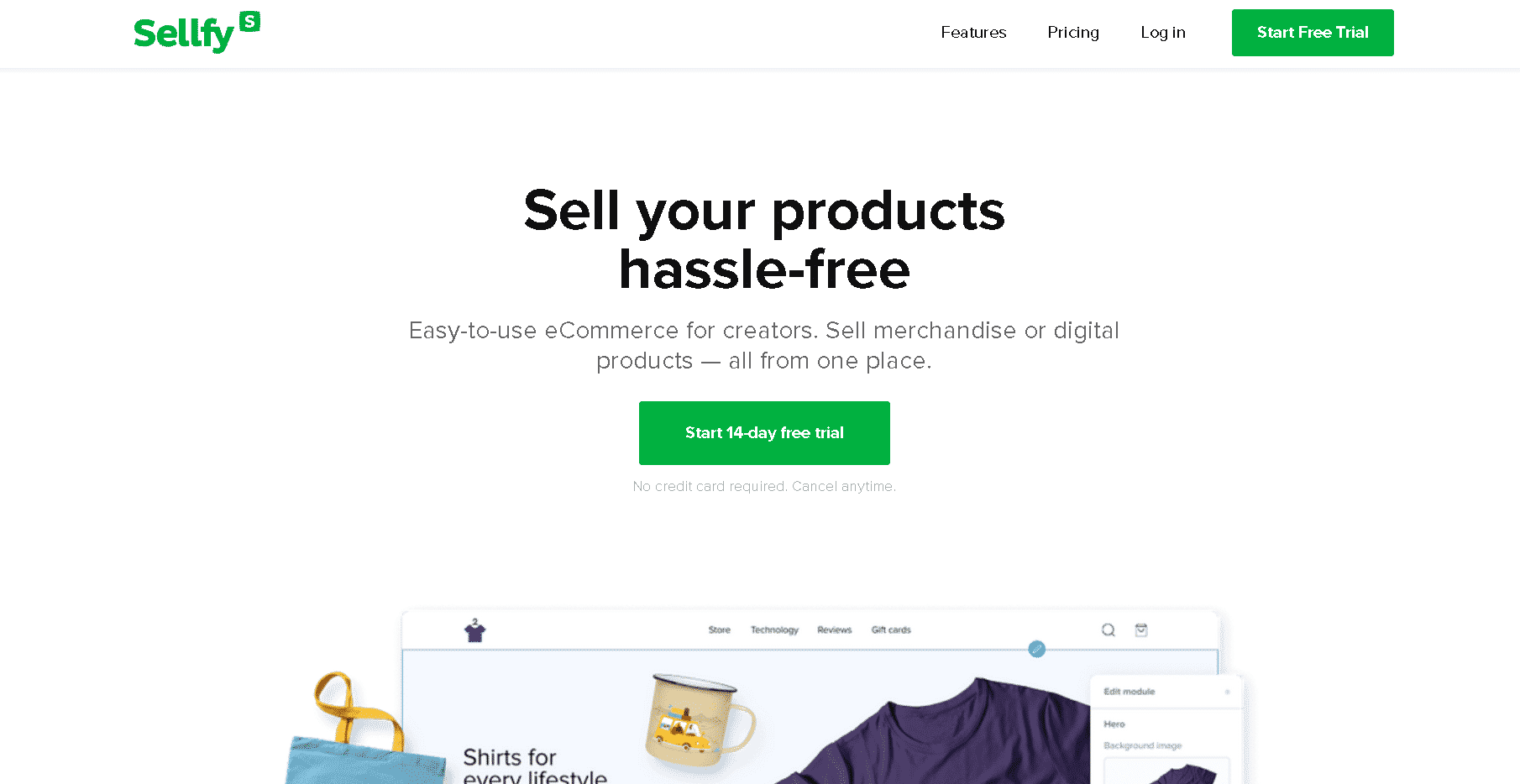 Sellfy is a spectacular recurring income affiliate program widely recognized for selling digital products, subscriptions, and physical goods.
The e-commerce store allows everyone to earn a recurring commission of up to 25% on all types of products and services. Join the Sellfy affiliate program now!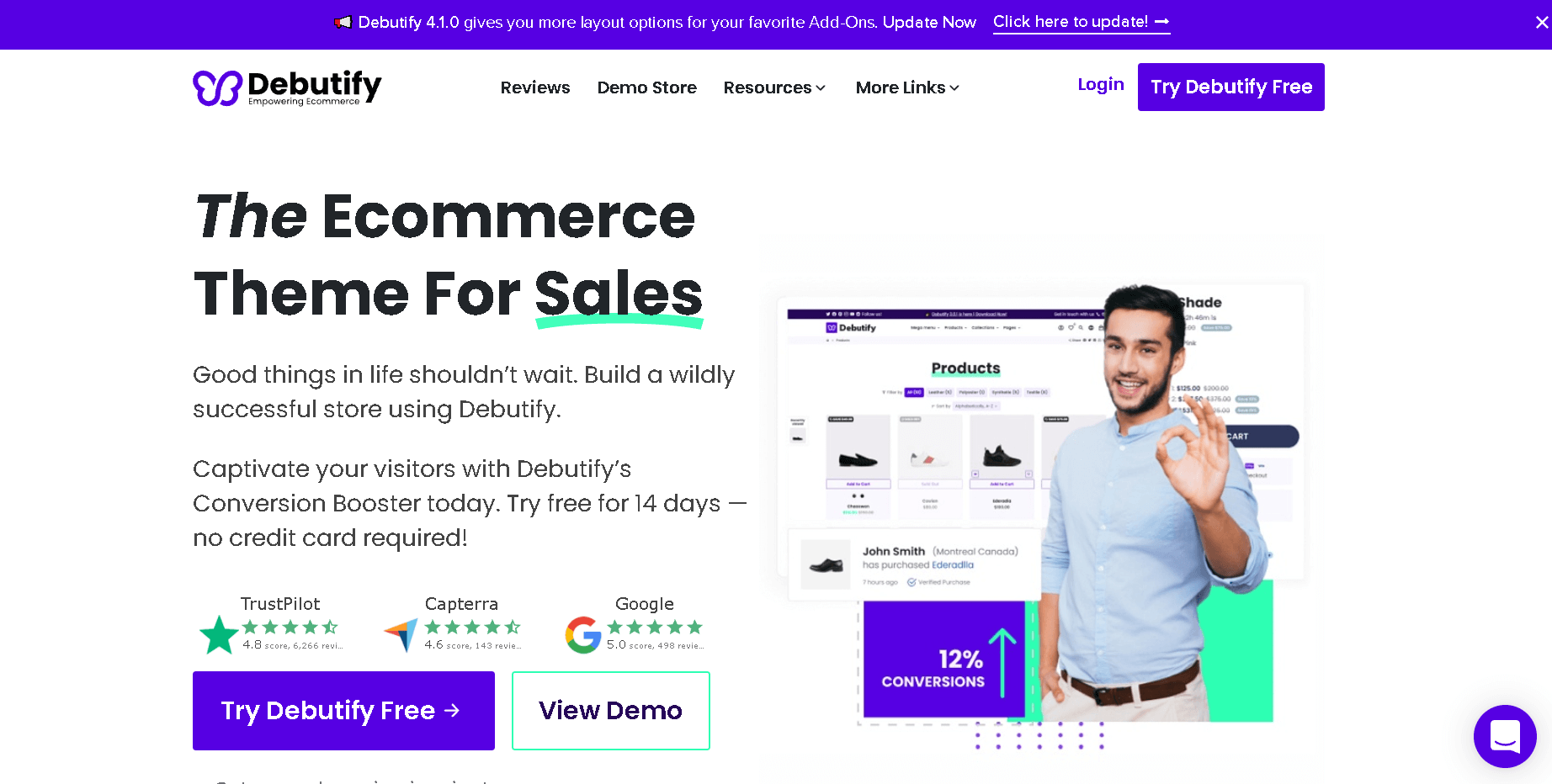 Debutify is a top-notch high-converting free Shopify theme. The platform is equipped with multiple conversion-boosting add-ons and has impeccable customer support services.
The theme provided by Debutify will be free and lets all affiliates earn up to 30% recurring commission per sale on a monthly basis. The payment option supported here is PayPal. Become a Debutify affiliate and start earning immensely.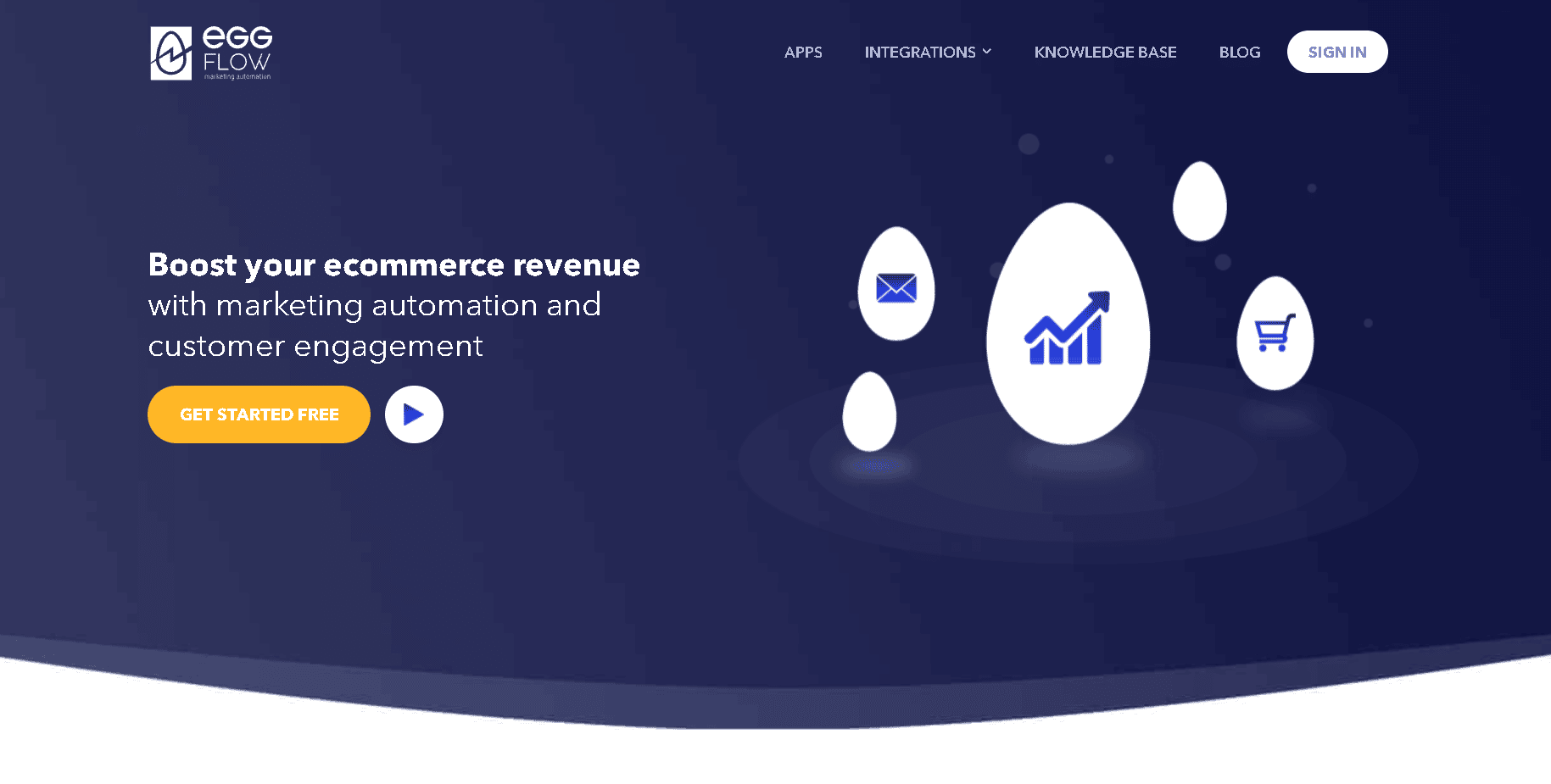 While listing the best recurring affiliate programs, how can we skip Eggflow! It is the top-rated marketing automated software that can be subscribed for free and goes all the way up to $250, depending on the plan you choose.
The software is rose to prominence because of its high-quality services and useful features, including lead generation, marketing automation, and traffic apps, primarily used for Shopify stores.
Get started for free with Eggflow.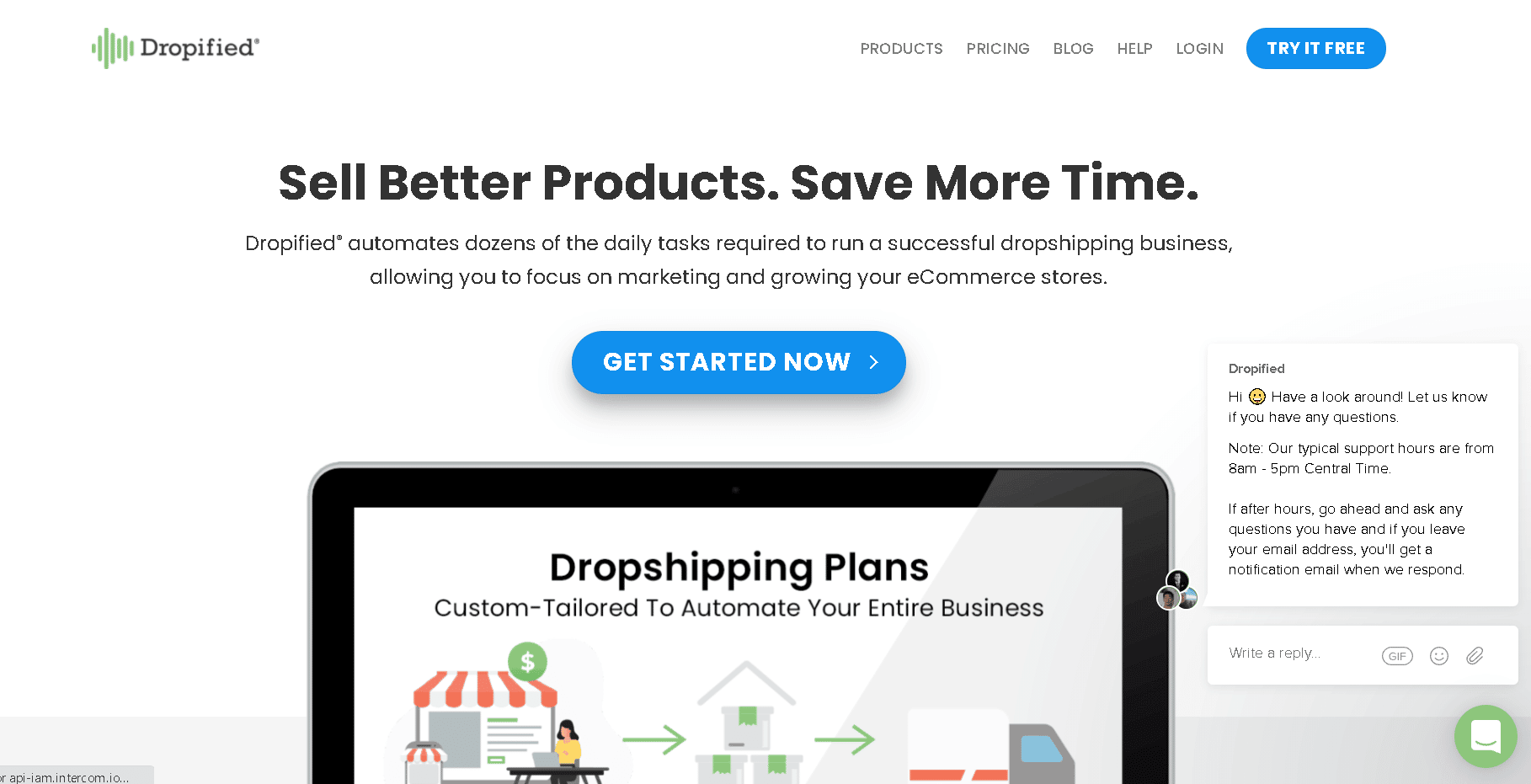 Dropified is a perfect solution if you want to manage your variety of products across different online marketplaces. The platform comes with two plans; the first one, Dropified Builder, starts at $47 per month, and the Dropified Premier is priced at $97 per month.
The platform offers you a 30-day money-back guarantee if you are not happy with its services. If you want to focus on marketing and grow your store, join this affiliate program.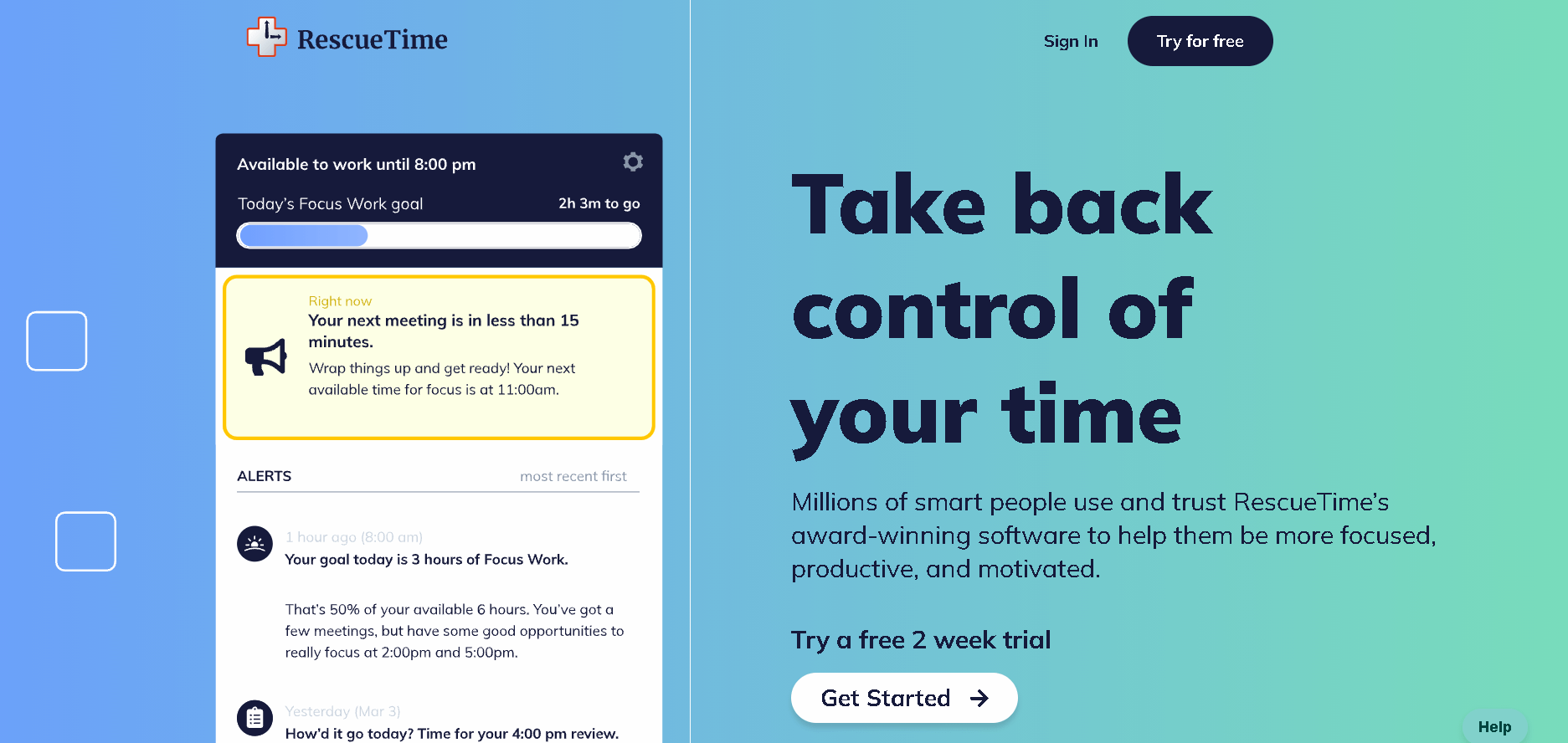 RescueTime is a lucrative affiliate program offering you a 15% recurring commission, which means paying the affiliate every time the customer is billed. All the signups are tracked through your referral links, and you are paid accordingly.
It is an automatic time-tracking software helping you to track time on different apps and sites. The platform also improves your productivity as it can also be used as distraction blocking software.
Try this affiliate program for free.
Also Read: 32 Examples of Successful Blogs for Your Inspiration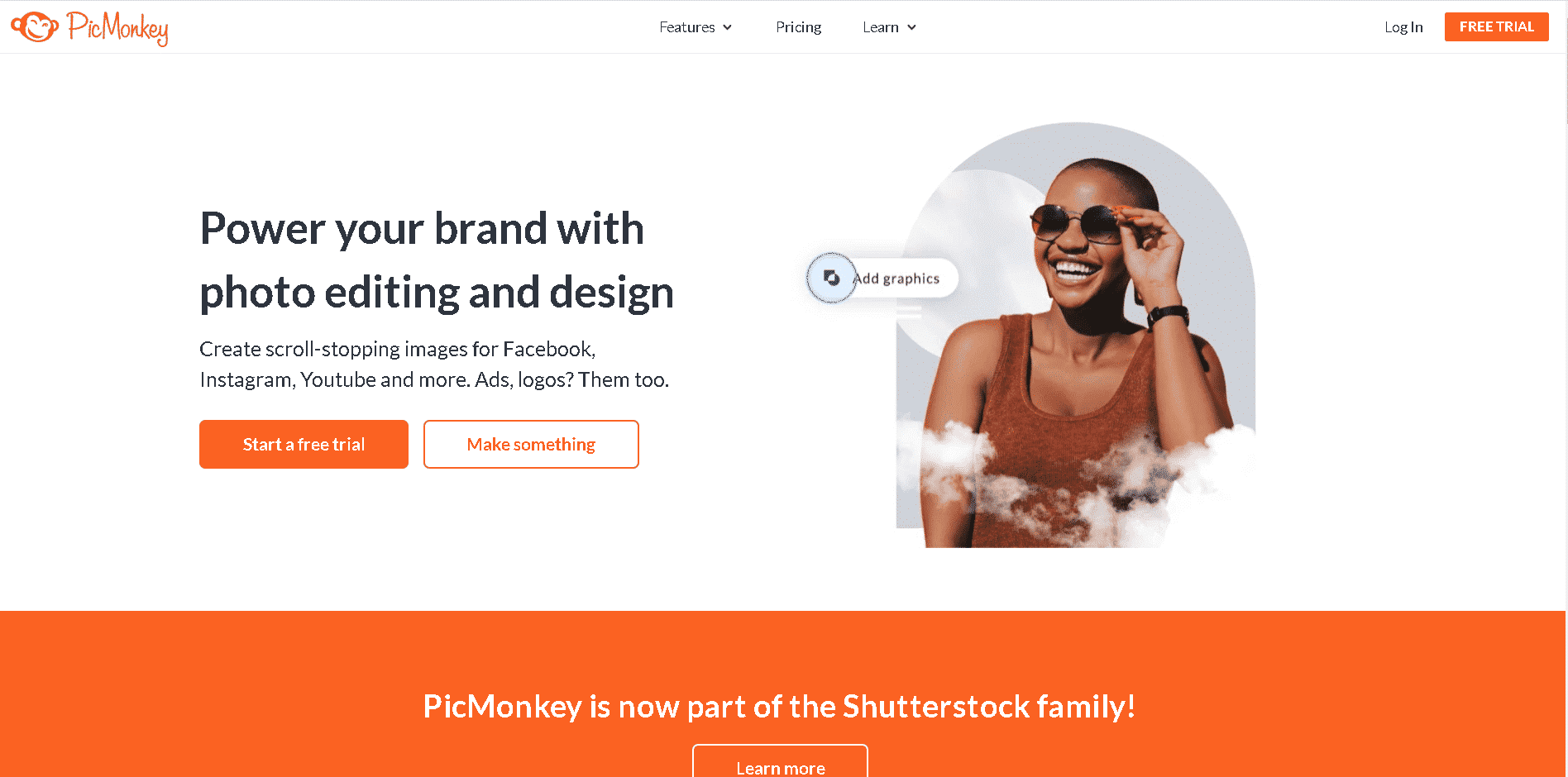 PicMonkey pays you an incredibly high commission of up to 50% on the initial purchase and 25% recurring payouts on every sale.
It is a robust photo editing tool used to create fascinating graphics and alluring images. The platform is used by millions of users worldwide, which is why more than 10 billion images have been created through PicMonkey.
Get started as an affiliate through this amazing editing software.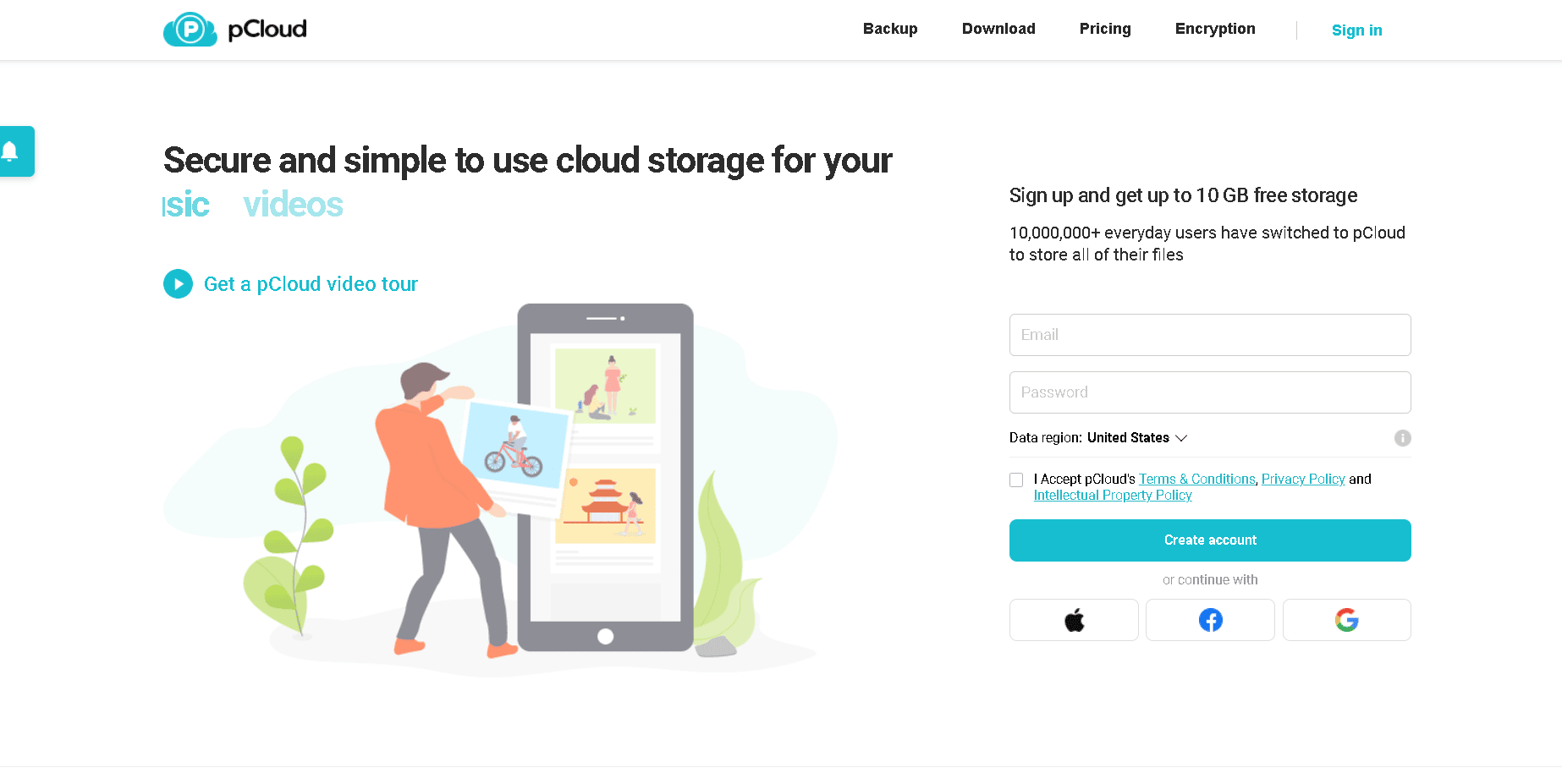 pCloud is an intuitive cloud storage solution having a user-friendly interface. It provides all its users with highly secure cloud storage. The platform also offers zero-knowledge encryption as an add-on and can be fully trusted to store any file without worrying.
You can register as an affiliate with pCloud here.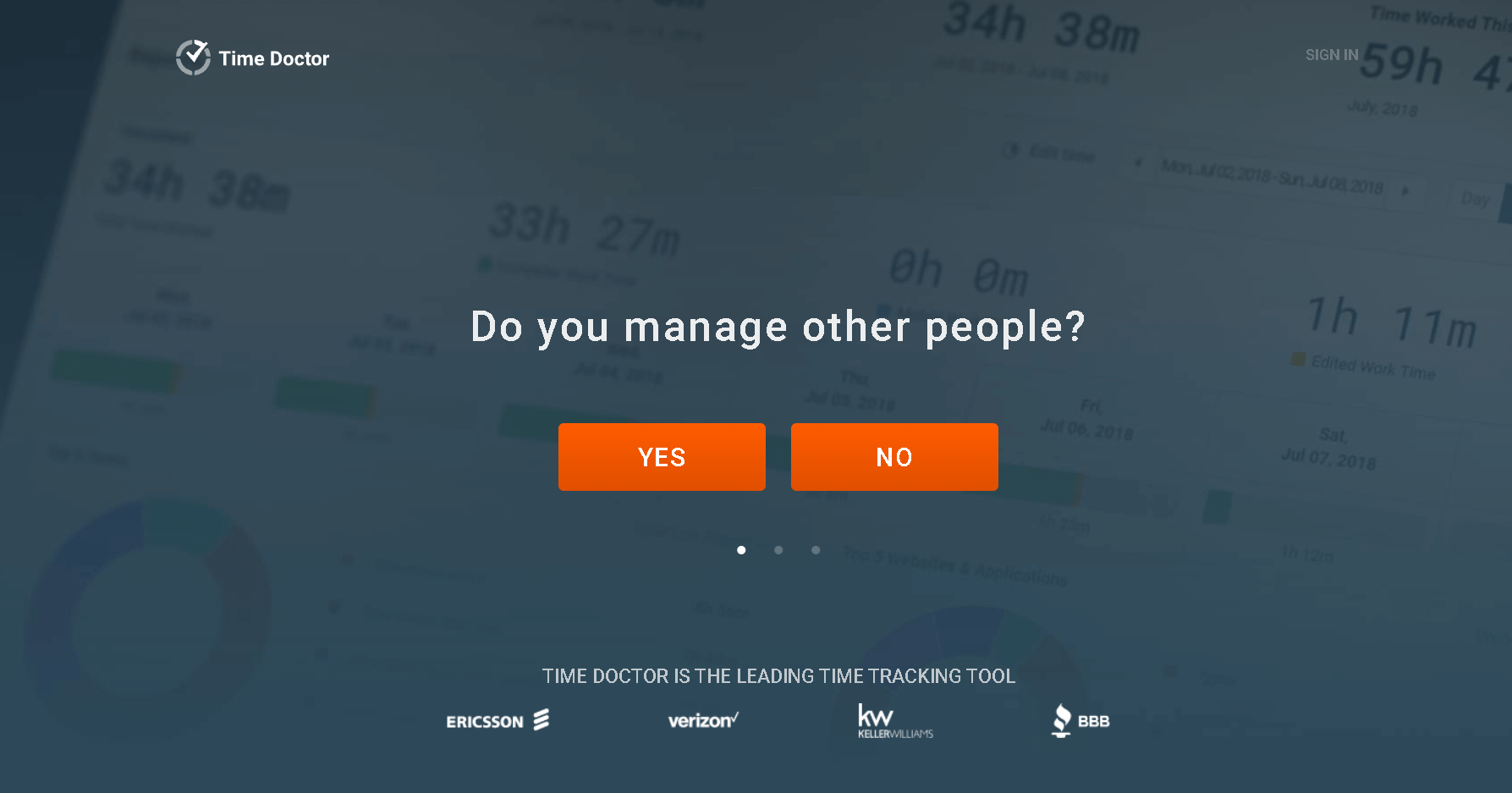 TimeDoctor is an employee time tracking software facilitating the completion of daily tasks efficiently.  You can start earning up to 20% recurring commission through this exceptional platform once you become an affiliate by joining its program.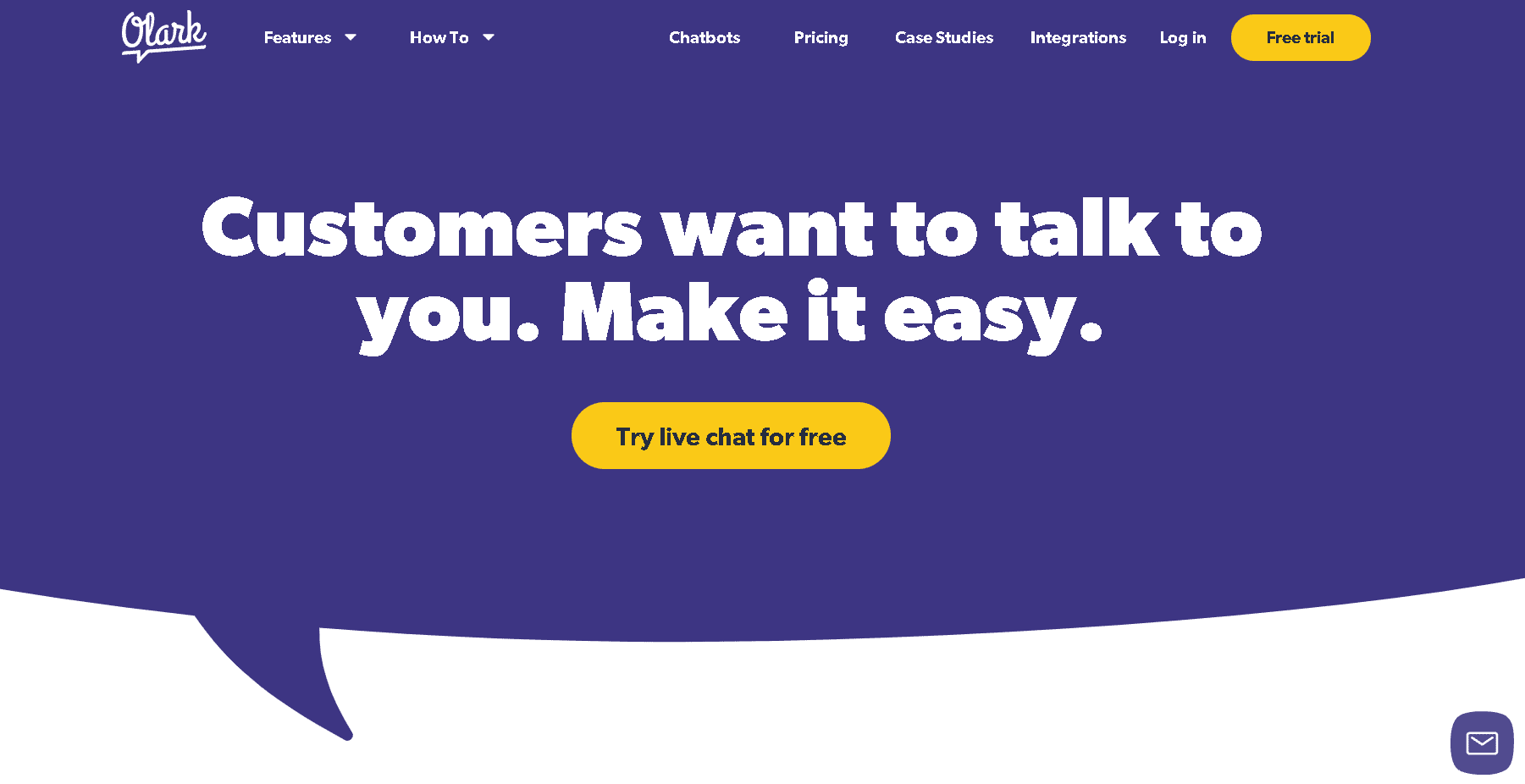 One of the best recurring affiliate programs, Olark offers a live chat software solution primarily used for sales and customer support. It enhances customer engagement, helps to answer the customer's queries building trust, and gets to know the client's feedback.
The platform allows you to earn up to 20% recurring commission on each sale made through your affiliate links. Want to earn and join its affiliate program? Click here to visit the page.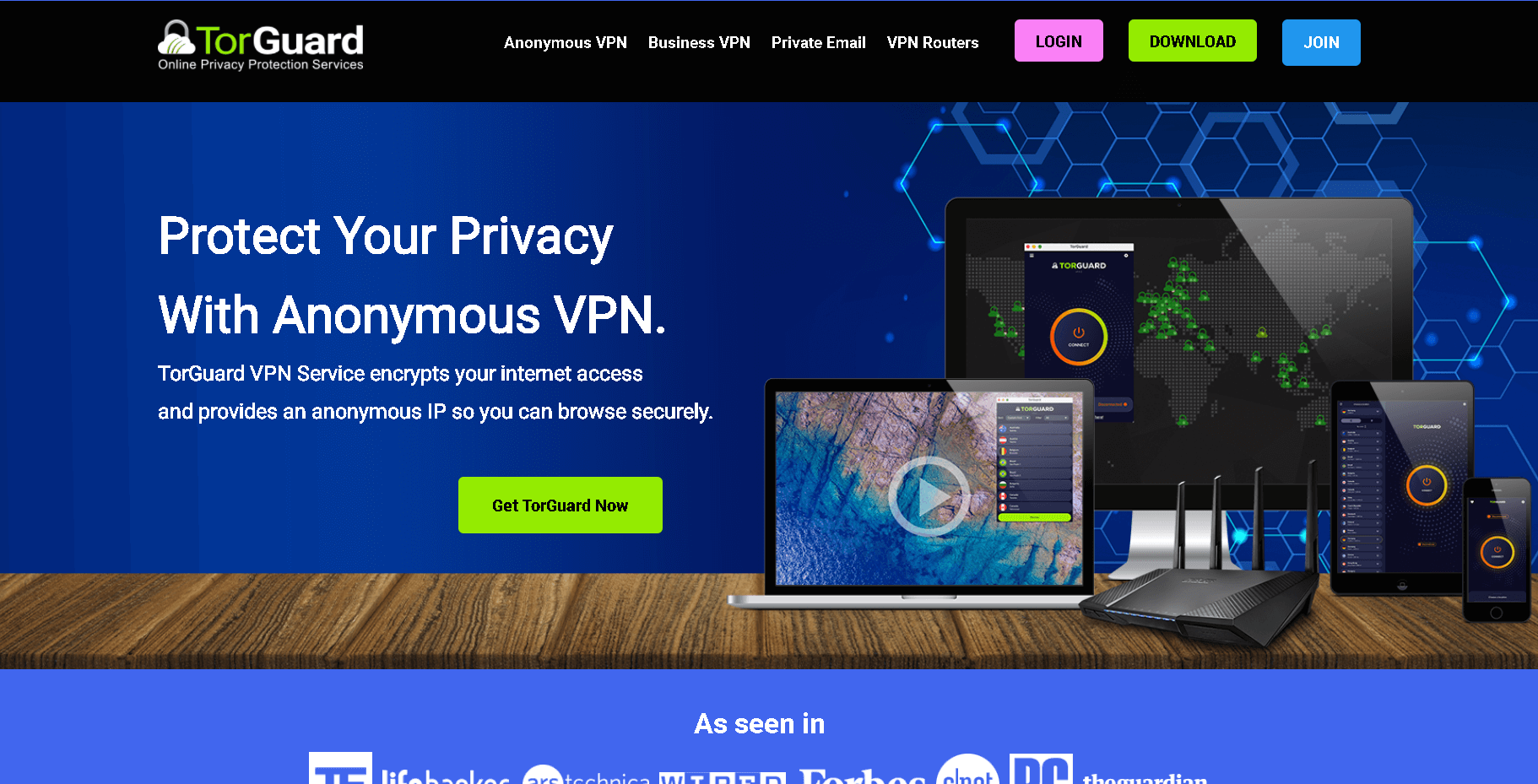 TorGuard is a VPN-based platform offering an opportunity to earn a 30% recurring commission every time the customer is billed through your registered referral. It provides anonymous VPN, proxy, and Email Services. In addition, it has a huge network of 3000 global VPN networks spread across 50 countries.
To Sign up for their affiliate program, visit this page.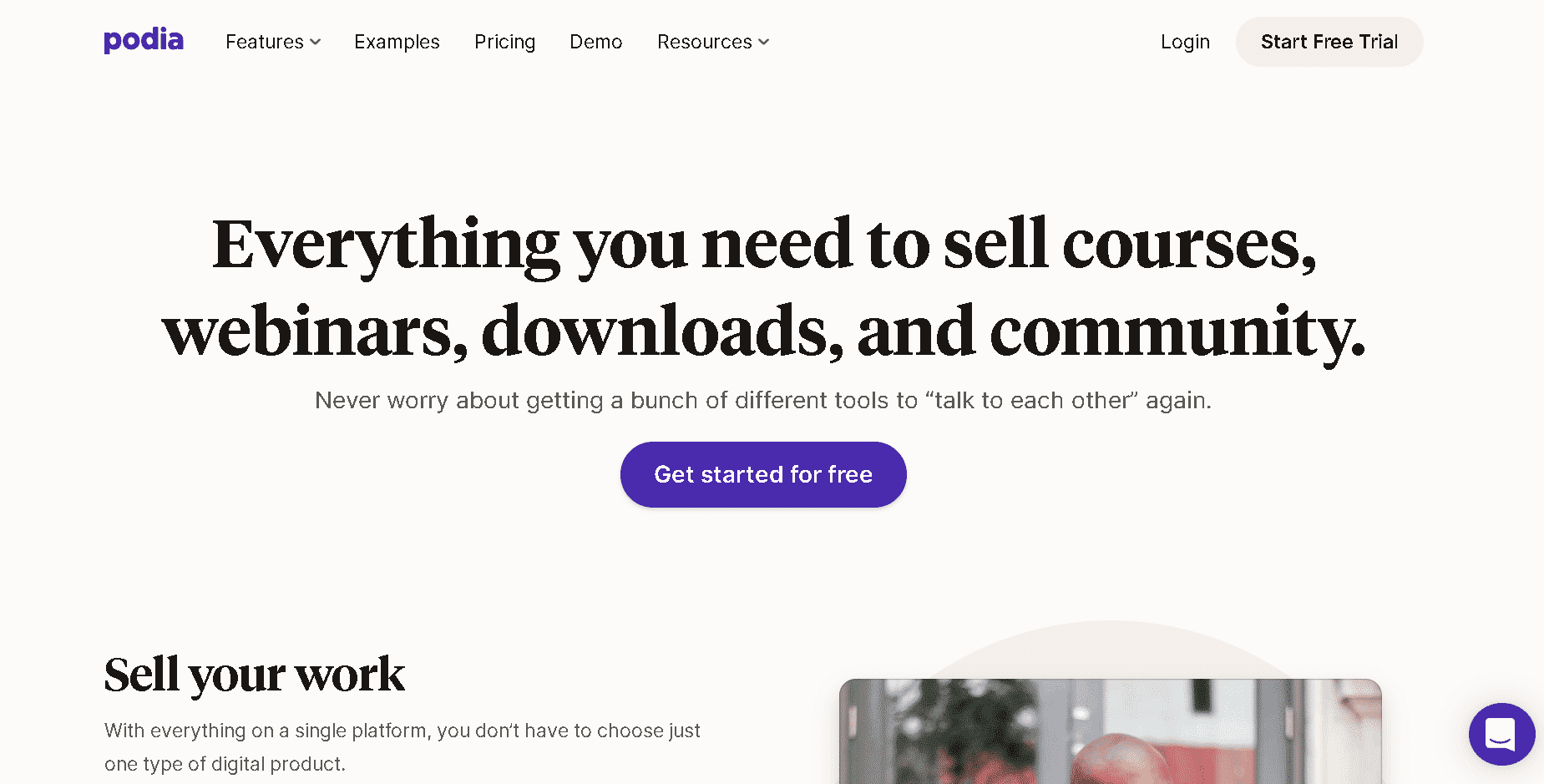 Podia is an ideal platform for people who want to earn ample money. This affiliate marketing program is a five-in-one tool for high-intent audiences allowing users to build, host, and migrate a website effortlessly. It also facilitates the integration of websites with Facebook Pixel, Google Analytics, and many such platforms.
This platform is also known for creating membership sites, validating products, hosting webinars, building email sites, and bundle the products to sell them in one go. Joining Podia's affiliate program can help you earn a 30% recurring commission.
Also Read: 14 Ways to Earn Money from Facebook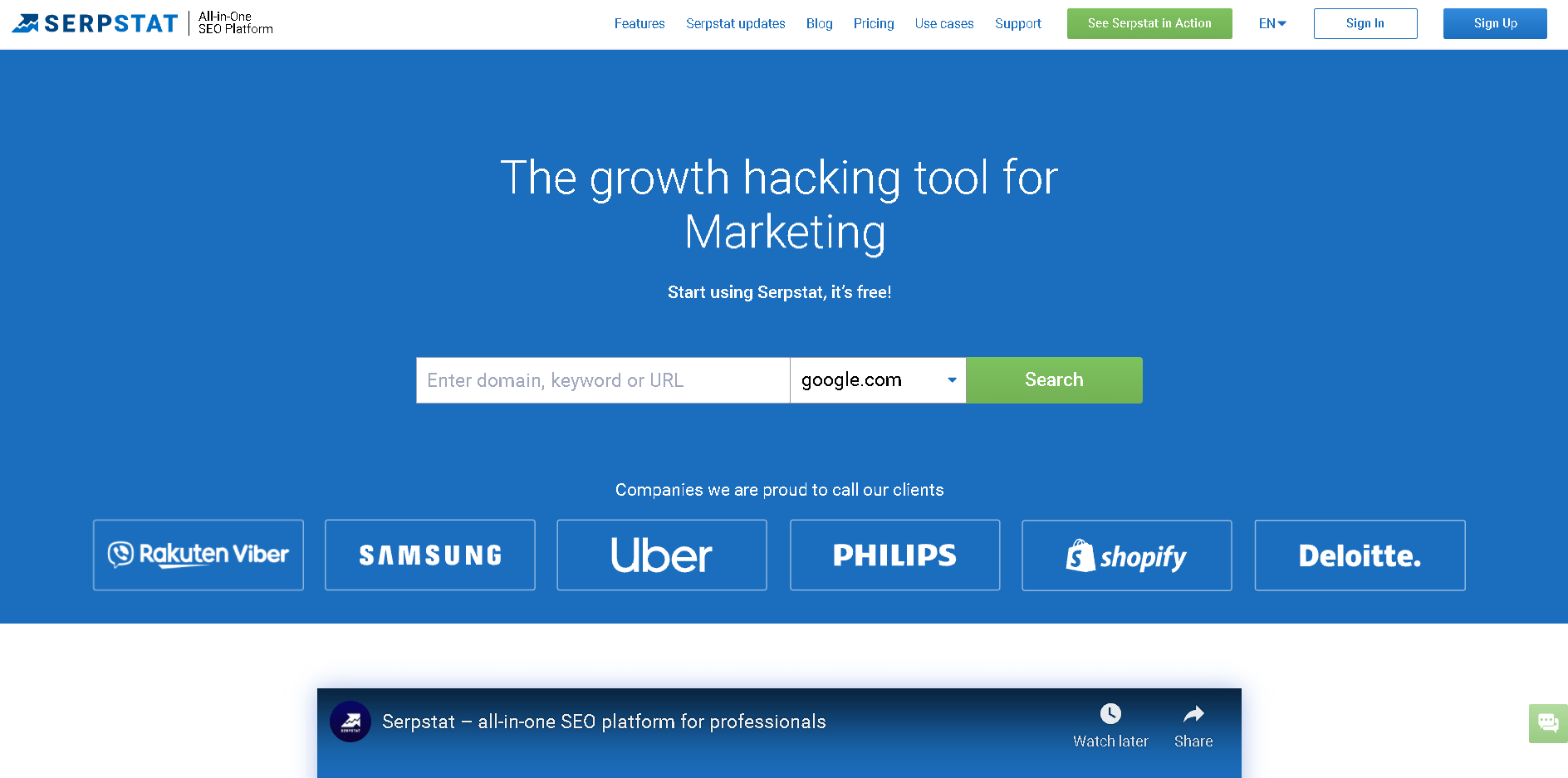 Serpstat is an effective solution for keyword research, website analysis, competitor research, position tracking, and backlink research.
Through Serpstat's affiliate program, affiliates make up to 30% recurring commission on every order generated through their links.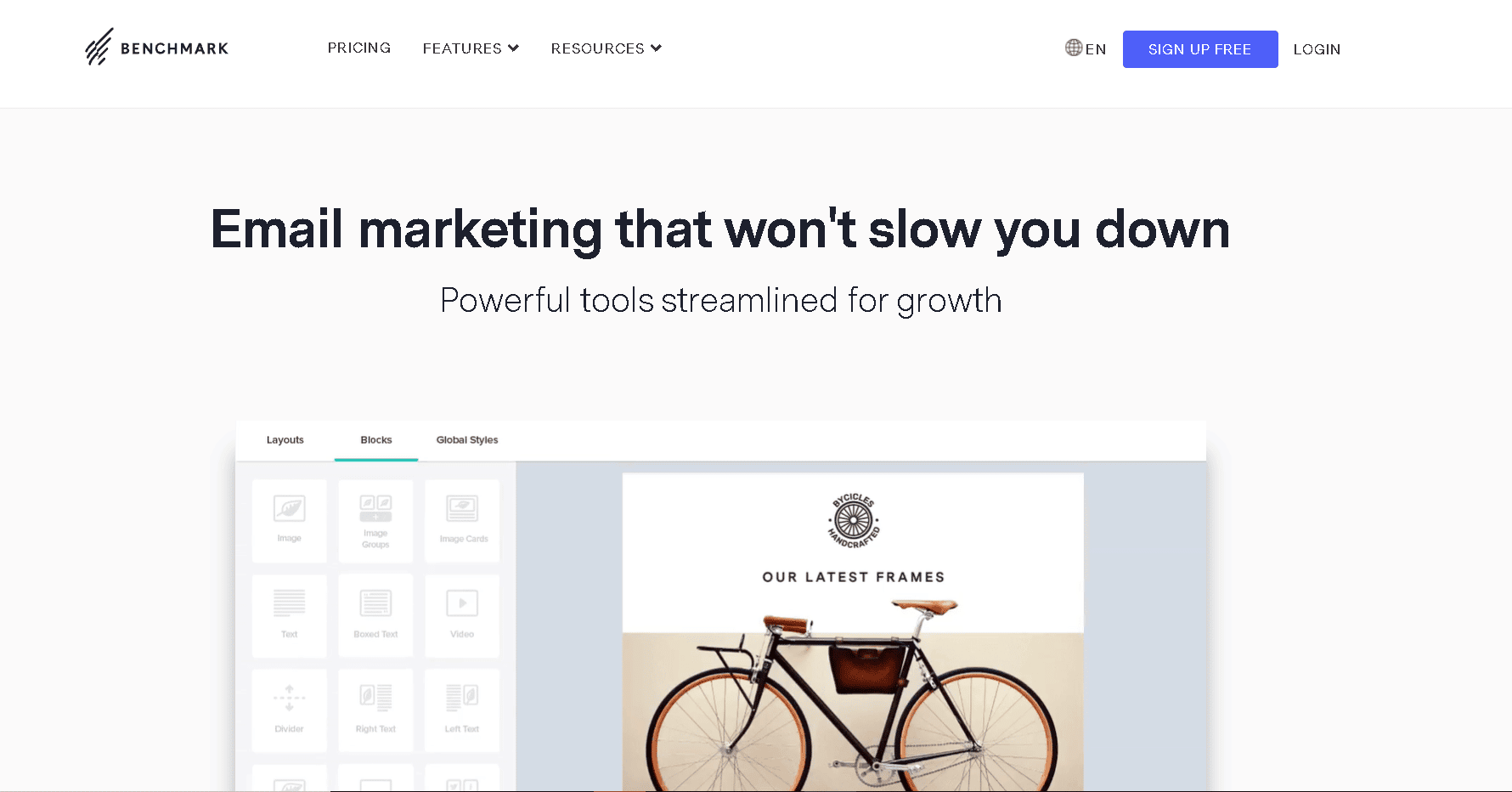 BenchMark is an excellent email marketing solution, especially for small businesses.  The platform allows you to track your sales stats in the affiliate area while supplying their affiliates with promotional videos and customizable ads.
Becoming an affiliate with BenchMark is very easy; you can visit the page to learn more.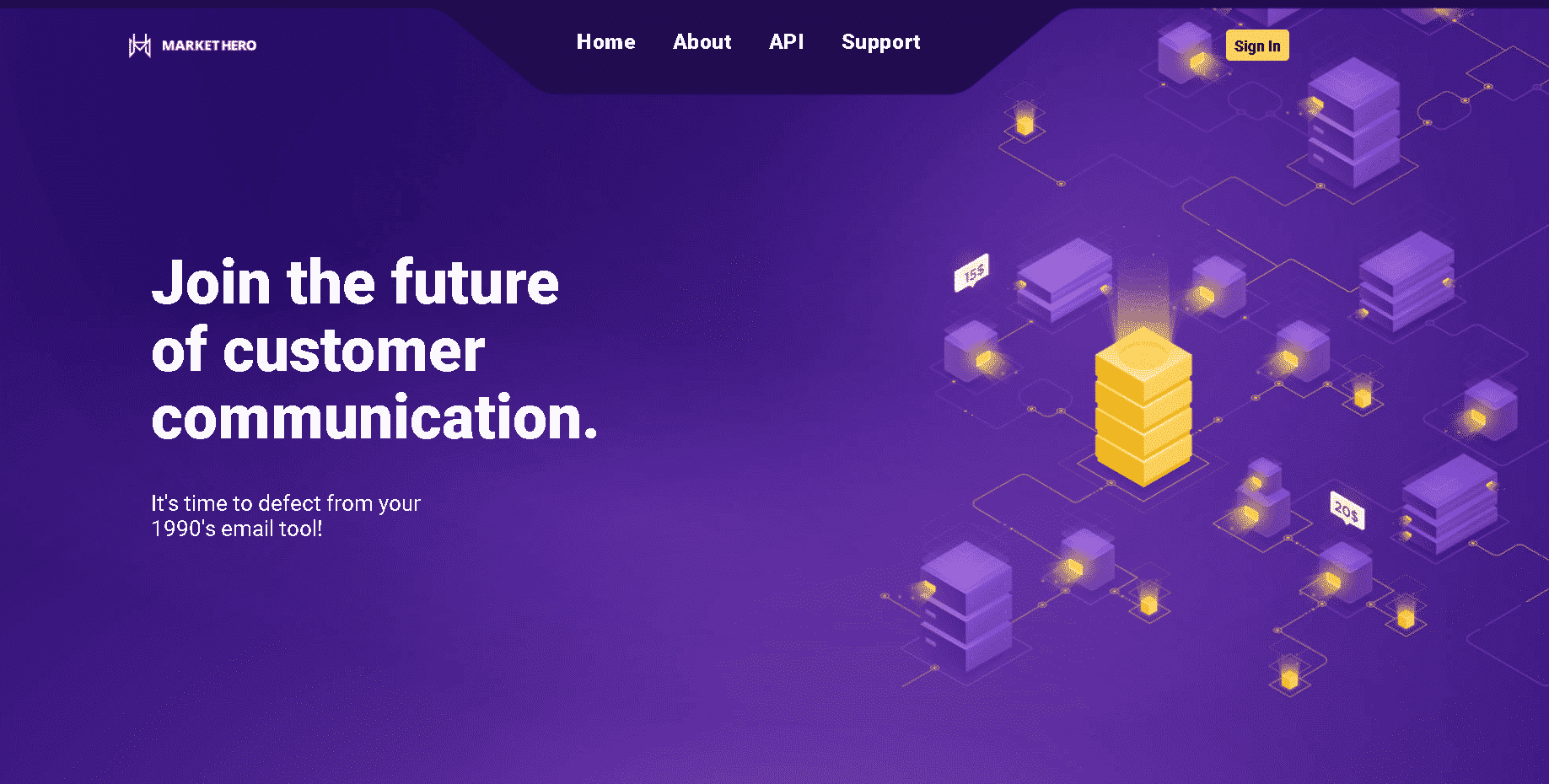 MarketHero is a great fit if you already own an e-commerce store. It focuses on serving Shopify users to sell a product hassle-free. The primary purpose of launching this platform is to provide an excellent email analytics system and revenue-centric autoresponder.
An affiliate is eligible to earn up to 50% one-time commission and allows you to track the ROI with advanced analytic.  Get started with its affiliate program by clicking here.
Ways to Promote Recurring Affiliate Programs
Promoting your affiliate programs will help you boost your business's earnings by leveraging your current business's online presence. However, there are a few strategies that are important for promoting affiliate programs, including:
1. Demos and Video Tutorials on YouTube
It is one of the most promising ways to promote your affiliate products. Uploading multiple demos and video tutorials on the product or service you want to promote will help you get more customer engagement and demonstrate a clear picture of how the service can benefit you.
2. Virtual Summits
Building your client's email list, promoting your personal brand, and selling your products/services are the ways to promote your recurring affiliate programs. The virtual summits are a great way of selling affiliate products on the back end. Mostly, this strategy is used when hosting virtual conferences when there is a need to promote a particular product or service.
3. Writing Original Product Reviews
Giving honest, objective advice, taking screenshots, and explaining step-by-step how each feature works, is also a decent way of promoting recurring commission programs. Many platforms provide in-depth product reviews, such as ClickFunnels, ConvertKit, Funnel Scripts, Funnel Hacks, Funner Builder Hacks, etc., featuring genuine reviews and targeting the right keywords.
4. Email Market Automation
Incorporating your affiliate products in an onboarding sequence of all automated emails you send to your new subscribers is always a good idea. The same approach can be followed with all your messages, and the weekly newsletter sent recurrently.
5. Case Studies
Want to persuade people to buy a particular product or service? Still, thinking about how to do it? One of the best ways to convince people is through case studies and showcasing testimonials.
If you are promoting a product for a particular company or an individual, and that has become a huge success, you can request them to tell their story. You can further incorporate their case studies and your client's testimonials into blog articles, emails, and in-depth reviews, leading to the promotion of your recurring commission programs. 
6. Subsuming Affiliate Products Into Existing Blog Posts
You have the upper hand if you have blogs/articles already posted on topics related to your affiliate products.
7. Online Coaching
Non-tech users may find it difficult to operate different complex software. If you are promoting a convoluted affiliate product, creating a short online course about its usage can be much helpful. These online courses will retain your customers as subscribers.
8. Services
Suggesting your clients with the add-on services provide and leveraging the tools on their behalf is one of the ways that amuse your target audience. You can achieve this by doing comprehensive marketing, SEO, and lead generation.
9. Providing Bonus Deals to the Audiences
Bonus offers are one the effective ways that sweeten the deal to your audience. This strategy works best when other top-notch affiliates are running similar bonus deals. Thus, by offering such deals, you can compete in this market. For instance, One can share their delightful experiences and promote products/services on affiliate programs, which can lead to an increase in sales.
10. Resources Page
It is a page where you can list all your admired products/services. The primary purpose of this page is to enable the visitors to know what tools you use and how many affiliates links your page is equipped with.
Note: Don't promote a product that does not offer value, even if it pays 95% commission. Only the products relevant to the needs of the target audience should be considered to be promoted.
Downsides of Recurring Affiliate Programs
Recurring affiliate programs predominantly work with companies having high customer retention. Conversely, businesses having poor customer retention will not be subscribed to these programs as they know they cannot yield a good ROI.
Another drawback of earning recurring commissions is that you will not get any chance to cash out massive one-time commissions right away.
There are only a few cons of recurring affiliate programs. Overall, the recurring programs are the way to go.
Where Can I Find Recurring Affiliate Programs Online?
There are many platforms where you will find the product or service related to recurring commission programs. Once you sign up to those platforms and pay the monthly subscription, these programs will not let you earn one time. Instead, they will allow you to get handsome returns where you will be getting paid every time your referral buys something or spend money to purchase a product promoted by you.
For instance, Semrush is one of the platforms offering monthly subscription plans and more than 35% recurring commission.
Do I Need to Pay For Joining Recurring Affiliate Programs?
The recurring commission programs are predominantly free to join and do not ask you to pay any signup fee. However, to subscribe to some of the recurring affiliate programs, you are required to spend some bucks and start using their products or services to promote their products, for instance, RescueTime.
Can I Sell My Running Affiliate Business?
If you have a substantial affiliate business, you can also sell it as many savvy buyers are always searching for lucrative affiliate businesses like yours. But, again, you can use a free valuation tool that will tell you your business's actual worth.
Once you get to know the fair idea, you can let the business analysts know that you wish to sell your business. Then, they will help you get the largest amount of capital you could imagine.
Recommended: 32 Best Online Jobs for Students to Earn Money
You can choose any program as these are the best recurring affiliate programs and reap benefits by earning a handsome commission each time your referral makes the payment to buy a product or service.
Whatever affiliate program you choose, just ensure you build a strong relationship with your clients once you identify your target audience.
You can review the recurring income affiliate programs we have mentioned, and let us know if we have missed any in the drop-down section!