The world of affiliate marketing is where strategic partnerships, digital entrepreneurship, and lucrative opportunities await. Uncover its power through a compilation of the most insightful and inspiring quotes. In this article, we bring to you a curated collection of the best affiliate marketing quotes that can motivate you to achieve success in your own ventures.
What is Affiliate Marketing?
It is a performance-based marketing strategy that has gained a lot of popularity in the last couple of years as it is a low-risk method to increase brand awareness, market reach, traffic and sales. It has become one of the best and most reliable ways of making money.
In affiliate marketing, there are four main players:
Merchant: He is the retailer or brand
Network: Comprise offers for affiliates to choose from and also manages payments
Publisher: Affiliates
User: Individuals browsing the web.
Before moving on, let us first understand how affiliate marketing works. The merchant looks for affiliates who can promote their business, and in return for every successful sale, they pay them a commission. The commission structure varies from company to company.
The affiliates put the product links on their websites or social media platforms, which help increase brand awareness and sales. This is a pretty good business that is beneficial for both merchants and affiliates.
111 Best Affiliate Marketing Quotes to Fuel Your Growth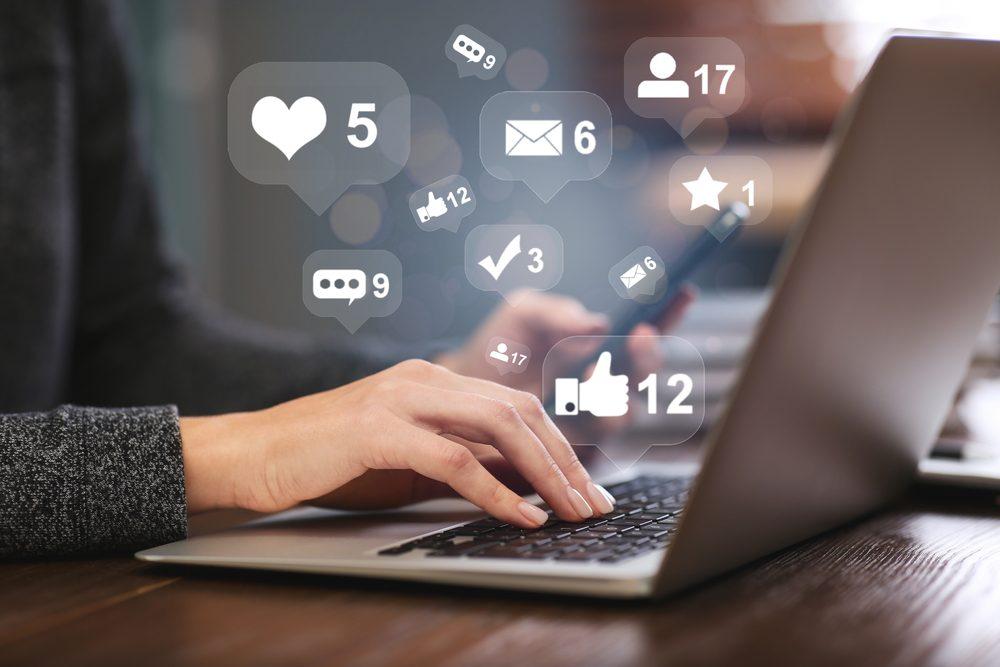 Whether you're looking for motivation to embark on your affiliate marketing journey or seeking fresh ideas to elevate your existing affiliate business, these quotes will ignite your passion. Let us begin.
1. "To have an impact on your audience, you must understand their pain points" – Neil Patel
2. "If you don't find a way to make money while you sleep, you will work until you die." – Warren Buffett
3. "It's not about where you are now; it's about where you want to go"- Dan Kennedy
4. "Many people who get into affiliate marketing do so with the same mindset: making money first and thinking of their audience second (if they think of them at all!). That's a recipe for disaster or at least lousy results."– Pat Flynn
5. "It always seems impossible until it's done." – Nelson Mandela
6. "The old way of doing things is to try to make your product 10x better than the competition. The new way of doing things is to make your experience 10x lighter than the competition's." – Austin Distel
7. "Rule No. 1: Never lose money. Rule No. 2: Never forget rule No.1" -Warren Buffett
8. "Businesses aren't B2B or B2C, they're Human To Human (H2H)." – Dominic Cummins, Founder of Right Mind, Inc.
9. "Don't find customers for your product. Find products for your customers." – Seth Godin
10. "Affiliate marketing is an excellent opportunity if you truly believe in the value of the product you're selling. Because many times, you can make money off of something you would probably recommend anyway."— Neil Patel
11. "The key that you have to remember is you will get a lot more bang for your buck by targeting a large number of lower-traffic terms than by targeting a small number of higher-traffic terms."― Neil Patel
12. "Every problem has within it a gift. Look for and find the gift, and your whole life will change." – Tony Robbins
13. "Someone's sitting in the shade today because someone planted a tree a long time ago." – Warren Buffett
14. "Price is what you pay. Value is what you get." -Warren Buffett
15. "Don't tell stories about your product—change the stories your customers tell themselves through the transformation your product provides." – Ryan Deiss, CEO of DigitalMarketer
16. "Don't tell me how good you make it; tell me how good it makes me when I use it." – Leo Burnett
17. Show people value, do so with empathy and know who you are writing to. — The PennyMatters
18. "Organic reach is so important because the impression you get when someone comes directly to your page is a much more qualified lead and potentially a more valuable customer than someone you got through an ad buy."― Gary Vaynerchuk
19. "Success is not the key to happiness. Happiness is the key to success. If you love what you are doing, you will be successful." – Albert Schweitzer
20. "It's the ultimate win-win situation. All affiliates get something from the arrangement, as does the company running the affiliate program, making it a mutually beneficial relationship." – Russell Brunson
21. "Affiliate marketing isn't about commissions; it's about helping people find the value they are looking for." – Shivansh Bhanwariya
22. "If you're in the luckiest 1% of humanity, you owe it to the rest of humanity to think about the other 99%." – Warren Buffett
23. "Your campaign needs to showcase your customer avatar, it needs to speak their language, and it needs to talk about the experiences this avatar is having." – Benton Crane & Daniel Harmon
24. "Being an affiliate marketer is very cost-effective. You don't have to put much money in an affiliate program in order to gain a lot." – Russell Brunson.
25. "What a lot of people don't realize is that affiliate marketing can be used to build a launch list for your own product… if you have the right incentives in place."
Cross-reference: This 24-year-old lost her waitressing job. Now she makes $8,600 per month in passive income
26. "Affiliate marketing is not a 'push-button' solution. It takes focus and commitment, and a certain choreography to make it happen the way you want it to." — Pat Flynn
27. "In the business world, the rearview mirror is always clearer than the windshield."- Warren Buffett
28. "When a designer gives you a bill, what do you see it as? An expense, right? When a designer gives me a bill, I see it as an investment. For me, it is something that appreciates and helps your business grow." – Neil Patel
29. "Affiliate marketing is an excellent opportunity if you truly believe in the value of the product you're selling. Because many times, you can make money off of something you would probably recommend anyway."— Neil Patel
30. "There's no point in getting into affiliate marketing if you can't monetize it, and you can't drive traffic and sales. You'd just be spinning your wheels." — Neil Patel
31. "A lot of affiliates make a mistake by not giving affiliates the product to test." – Amber Spears
32. "The marketing of the future is you getting great at strategies, then uploading that to the machine and letting it determine the rest for you."– Scott Desgrosseilliers, CEO of Wicked Reports
33. "When you can learn the language of your audience, you can more easily make a connection with them, and ultimately they begin to trust you more." – Pat Flynn
34. "Time is the friend of the wonderful company, the enemy of the mediocre."- Warren Buffett
35. "The aim of marketing is to know and understand the customer so well the product or service fits him and sells itself." – Peter Drucker
36. "Use 2nd Tier contests and referrals to grow your pool. You don't know everyone — let your network introduce them to you!" — Amber Spears, Co-Founder of East 5th Avenue
37. "The key that you have to remember is you will get a lot more bang for your buck by targeting a large number of lower-traffic terms than by targeting a small number of higher-traffic terms."― Neil Patel
38. "Don't worry about being successful but work toward being significant, and the success will naturally follow." – Oprah Winfrey
39. "There is a massive trend moving from traditional web results to non-website online presence. Engagement and connection are the gold rush right now. If you don't leverage that trend, you'll get left behind." – Jeff Mask, Chief Revenue Officer of JUMP
40. "Sequence your messages to maximize conversions. Remember that gain then logic, then fear sequence work best." – Ronald Frasier
41. "It is not necessary to do extraordinary things to get extraordinary results."- Warren Buffett
42. "If you really look closely, most overnight successes took a long time." – Steve Jobs
43. "Systems and Processes belong to the affiliates too."— The PennyMatters
44. "The main things you want to tap into our relevancy, relatability, and emotion."- Daniel Harmon
45."Don't worry about failure; you only have to be right once." – Drew Houston
46. "You need to be competitive. Do your homework and determine what other similar offers are paying." – Nic Deherra, Senior Director of BioTRUST Nutrition
47. "It's about you influencing more people by creating content that's easy to consume." – Frank Kern
48. "Do not take yearly results too seriously. Instead, focus on four or five-year averages."- Warren Buffett
49. "You can buy attention (advertising). You can beg for attention from the media (PR). You can bug people one at a time to get attention (sales). Or you can earn attention by creating something interesting and valuable and then publishing it online for free." – David Meerman Scott
50. "The beauty of affiliate marketing is that you don't have to invest time and effort to create a product to sell."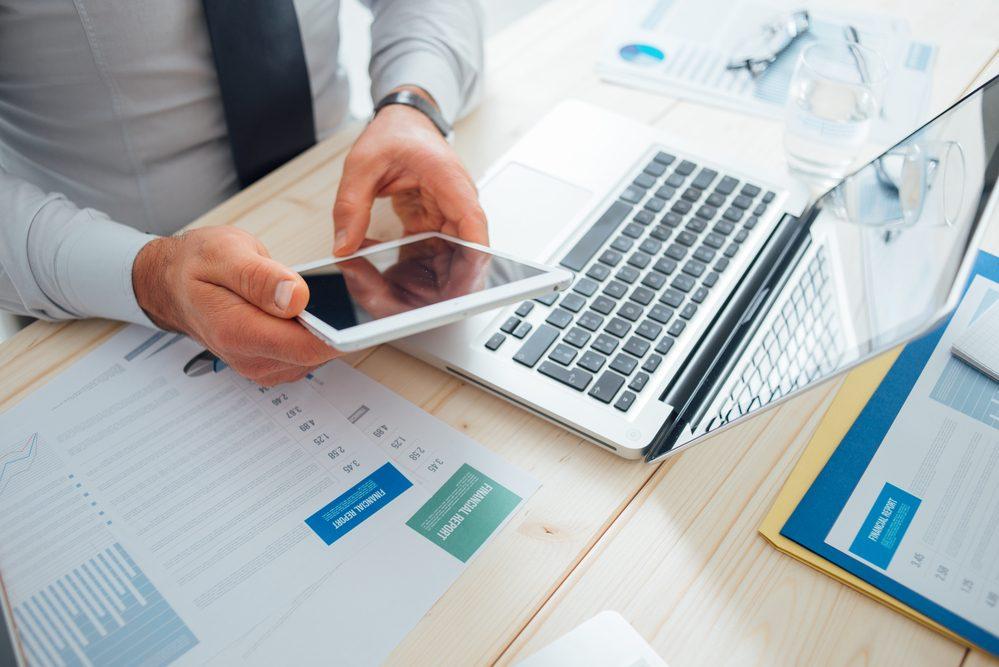 Cross-reference: 12 Myths and Misconceptions of Affiliate Marketing
51. "Advertise an upcoming webinar-based off on what time the user is seeing the advertisement. For example, if a user sees the advertisement at 10:00am, the webinar starts at 10:15am." – Jason Fladlien
52. "In carrying out e-commerce, the most important thing is to keep doing what you are doing right now with passion, to keep it up." – Jack Ma
53. "I always try to give my affiliates the most commission as possible. The more you can pay your affiliates, the more traffic they will send." – Ryan Alarid, Owner of Native Vitality
54. "You want to put all of your ads in one ad set, so all of the social interactions stack on to that ad set. Find a Facebook ad or post that has a lot of likes and comments, and then create a new ad using that. This is called 'social stacking,' and it's really effective for reducing your CPAs." ― Perry Belcher
55. "The life you want, the marriage you want, the family you want, are going to be fueled by the business you build."- Russell Brunson
56. "There's no shortage of remarkable ideas, what's missing is the will to execute them." – Seth Godin
57. "Consider the audience-first approach to affiliate marketing. Start a community, provide value, introduce your list and start affiliate offers that will solve your following's problems."— The PennyMatters
58. "Ambition is the path to success. Persistence is the vehicle you arrive in."― Bill Bradley
59. "If you don't have big dreams and goals, you'll end up working for someone that does."
60. "Going viral isn't something magical that happens one day. The secret to going viral is using templates that get people to pay attention and pay." – Jon Youshaei, Product Marketing Manager of YouTube.
61. "What I do is email daily and have conversational types of campaigns that I call daily friend chats. This primes my list to come and listen when I go to sell something." ― Kim Walsh Phillips
62. "If you change your bait, you'll change your customer."- Russell Brunson
63. "The WORST thing you can do is get a 2nd job. The BEST thing you can do is start a home-based business." – Dave Ramsey
64. "A quick tip: do not just promote anything. Review products you are familiar with first. This will save you time and help your visitors."
65. "You don't want to A/B test across channels (for example, Facebook vs Youtube); you want to A/B test within channels to see which ad is performing the best."― Benton Crane & Daniel Harmon
66. "A ship in the harbor is safe, but that is not what ships are built for." – John A. Shedd
67. "Virality is like catching lightning in a bottle. Instead, focus on what you can control like the conversion and the branding."– Daniel Harmon, Chief Creative Officer of Harmon Brothers
68."90-day Plans, especially through the summer, is a great opportunity for any marketer." – Ray Tamayo
69."I'm a big pattern guy. If I see a pattern, I look at the pieces to understand the elements of the movement. Then, I know how to amplify it"- Russell Brunson
70."I remember saying to my mentor, 'If I had more money, I'd have a better plan.' He quickly responded, 'I would suggest that if you had a better plan, you would have MORE money.' You see, it's NOT the amount that counts; it's the PLAN that counts." – Jim Rohn
71. "If you're not willing to learn about affiliate marketing, don't get started."
72. "Campaigns that use emotion to relate with people get attention by positioning themselves correctly. They bring people through the right process by showcasing their intent."― Beau Haralson
73. "The answer to why people share content is quite simple. It all comes down to social currency. Basically, people share when it makes them look good."– Neil Patel
74. The best marketing strategy of all times – "Care." – Gary Vaynerchuk
75. "Your customers are on your side, so long as you're not trying to hide stuff from them."- Russell Brunson
Cross-reference: Four Tips To Succeed In Affiliate Marketing
76. "Earn with your mind, not your time." – Naval Ravikant
77. "Do not only rely on one platform or merchant to earn money as an affiliate."
78. "Don't rely on one traffic source and one affiliate program…. branch out."― Linxtro
79. "The key to success in any business is an understanding of psychology… Because our minds decide what to buy. So if you know how minds function, you have the power to influence" – Neil Patel
80. "Opportunity is missed by most people because it is dressed in overalls and looks like hard work." – Thomas Edison.
81. "Something that happened yesterday has nothing to do with tomorrow."- Gary Vaynerchuk
82. "Don't follow a model that doesn't work. If the recipe sucks, it doesn't matter how good a cook you are." – Tim Ferriss
83. "The number one myth of affiliate marketing is that you can work as little as two hours per day and then go enjoy your life on the beach. This simply isn't true, and it's never going to be"— Barry Dunlop
84. "Brand communities take transactional customer relationships and make their emotional relationships."― Suzi Nelson.
85. "Every post needs to touch on a real emotion and a relatable story. Where is the hurt? Where is the pain? What is the challenge?"– Jay Shetty, Award-Winning Motivational Speaker
86. "Remember that we are advertising to humans, not robots and that your target audience can be easily and quickly saturated." – Molly Pittman
87. "Want to prove something? Prove that you are enjoying the process of figuring yourself out and chasing your current ambitions and curiosities." – Gary Vaynerchuk
88. "The key is to work extremely hard for a short period of time (1 to 5 years), create abundant wealth, and then make money work hard for you through wise investments that yield a passive income for life." – H.W. Charles
89. "First learn, then earn."– Patt Flynn
90. "Affiliate marketing has made business millions and ordinary people millionaires."― Robert Foster Bennett.
91. "Realize that affiliate marketing involves marketing and sales; you will start doing better" – J.e_sosa
92. "Being yourself is so much easier; who you trying to impress?" – Gary Vaynerchuk
93. "Without passion, you don't have energy; without energy, you have nothing. Nothing great in the world has been accomplished without passion". – Donald Trump
94. "Affiliate is the new richest manager of the global market."
95. "Marketing is too important to be left to the marketing department." – David Packard
96. "Create content that teaches."- Neil Patel
97. "There is no passion to be found playing small – in settling for a life that is less than the one you are capable of living."- Nelson Mandela
98. "Focus on optimizing for revenue, not conversions." – Neil Patel
99. "You can't just place a few 'Buy' buttons on your website and expect your visitors to buy." – Neil Patel
100. "Quotes are an element which inspires that affiliate to keep trying."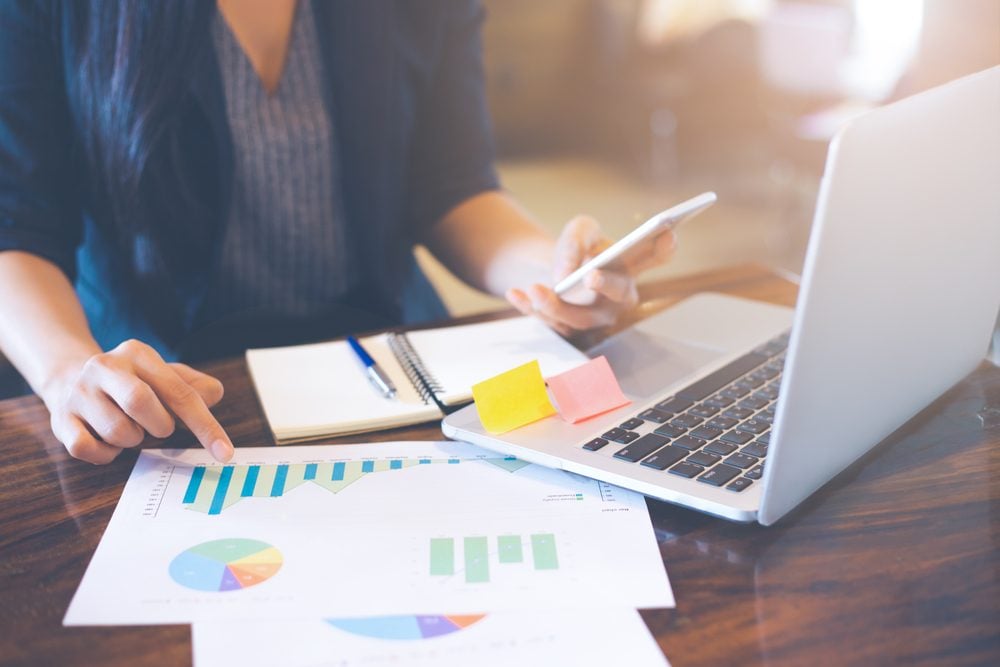 Cross-reference: The Current State And Future Potential Of Affiliate Marketing
101. "Affiliate Marketing is about proving value, not spamming your links at them." ― Raspado
102. "Your earnings are a byproduct of how well you serve your audience, and you can only best serve your audience when you know exactly who they are, what they're going through, and what will get them to take action."- Pat Flynn
103. "When you go to cable, there are no stations and no affiliates, and they allow you to do your show."― George Lopez
104. "You don't need to worry about people stealing your content or ideas. You need to worry about people paying attention. The currency you need to worry about is attention." – Tucker Max
105. A need is what you believe your customers require to solve a problem, and the product or business becomes the mechanism to fulfil that requirement. – Pat Flynn
106. "As we often say in Affiliate Marketing, "Mistakes make the best teacher."-Linda Buquet
107. "The more informative your advertising, the more persuasive it will be." – David Ogilvy
108. "When establishing a link to value is done well, it provides a clear view of what matters to customers, where to focus, and how to keep the customer experience high on the list of strategic priorities."- Joel Maynes and Alex Rawson
109. "If you think of your target market like a pond of fish and you're only using one hook, one selling system, and one way of targeting, then you're only resonating with a small, small part of your market."- Molly Pittman
110. "Marketing is not the art of finding clever ways to dispose of what you make. It is the art of creating genuine customer value." – Philip Kotler
111. "If you look like you're selling, people see it and run the other way. Everything has shifted. The stories that have emotional content are going to make people know, like, and trust you."- Dennis Yu
These notable quotes from influential figures in the business market highlight the essence of affiliate marketing and may serve as inspiration for individuals looking to make a significant impact as affiliates or merchants. By embracing affiliate marketing, one can leverage its potential to ignite sales growth and generate passive income.
It is important to recognize that affiliate marketing can present challenges, demanding consistent effort over several months to yield returns. Therefore, maintaining unwavering motivation is crucial.
Engaging with motivational content, such as reading these insightful quotes or watching inspiring videos, is highly recommended to stay driven and successfully attain one's goals.