In a world where convenience and efficiency are key, online platforms have become the go-to solution for buying and selling items. Craigslist, one of the pioneers in this realm, has been a dominant player for years. However, with the continuous evolution of digital platforms, a multitude of compelling Craigslist alternatives have emerged, each with its unique strengths and user-friendly features.
Whether you're seeking a broader audience, a more niche-specific marketplace, or simply a new, intuitive interface for selling your items, these alternatives are well worth exploring. In this article, we will take you through the best Craigslist alternatives for selling your stuff in 2023.
Best Craigslist Alternatives For Selling Your Stuff
Now that we know how much advertisements hold importance to sell any goods or services. Many websites help you do so and make it easy to declutter your old stuff, be it your guitar, shoes, accessories, designer gowns, etc. You cannot only sell the old stuff in your garage but also rent out the apartment, cars, furniture, or anything. You can perform all these activities on classified sites.
What exactly are classified sites?
A Classified site is an online advertising platform allowing users/businesses to promote their products or services. Primarily, it helps to connect buyers and sellers effortlessly. It involves two types of listings, including the Paid Classified Ads and Free Classified Ads. You can choose any of them as per your requirement.
However, the original meaning of classified advertisement was the newspaper advertisement in which many businesses used to post their ads for a wider audience coverage. Today, the meaning of classified has been changed immensely.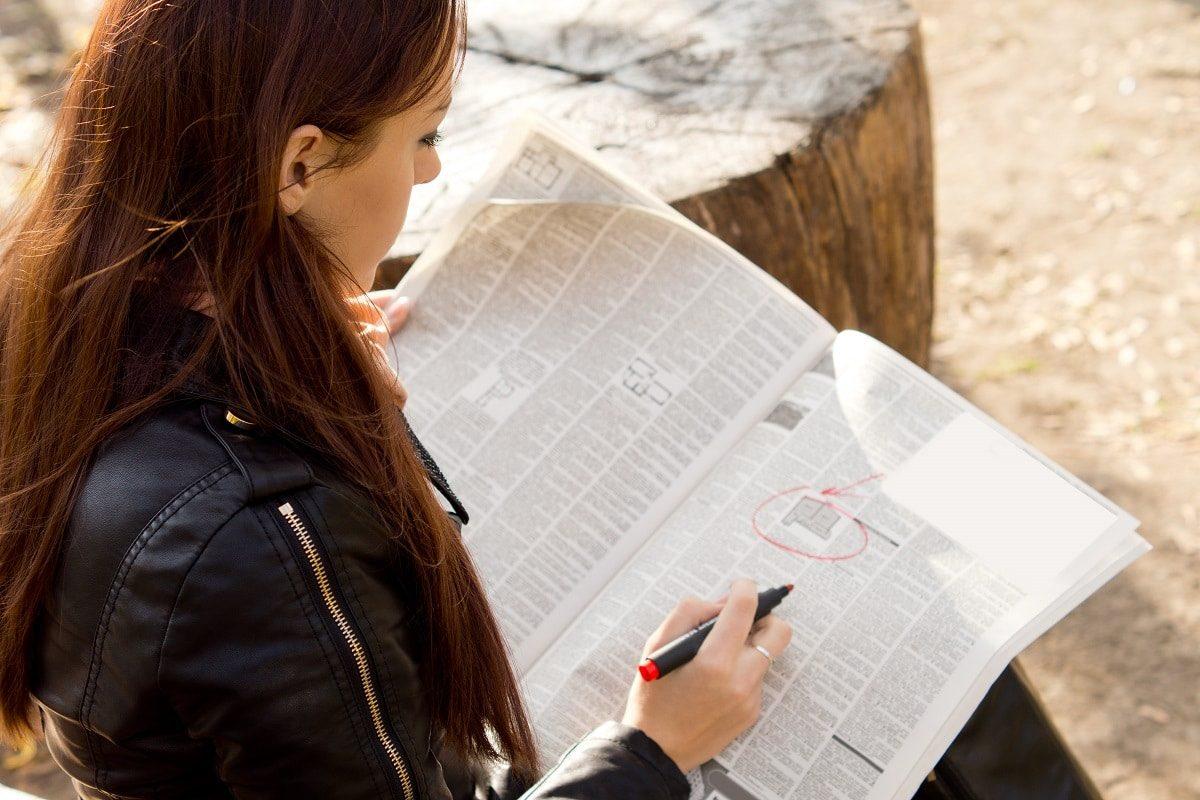 In this digitalized world, people have changed their habits, so have businesses. They have shifted to the other platform, so why not you?
Craigslist is one of the classified sites that allow numerous people to sell their old stuff online. The best part is you can list your used items for free without paying a single penny and get unlimited queries from customers from all over. So not only will you sell the product swiftly but get the best price for your product.
Cons of Craigslist
Although Craigslist is a renowned website, it has some downsides too:
Craigslist does not hold any automated posting.
The website is notorious for unscrupulous sellers. It implies scammers can con you easily. You need to be vigilant whenever a buyer contacts you, as they offer you are getting might be bogus, and you are wasting your time on unqualified prospects.
Many categories are not free, which means you have to spend additional money to advertise your product, ranging between $3 to $5 per post.
All the listings on Craigslist last for 30 days. Once the duration is over, you need to repost the ads after a certain period if you want the ad to remain visible.
In addition to all these drawbacks, craigslist is a site that has not changed its layout for years. Moreover, it has several features that need to be updated and sort within categories based on price, specifications, and distance.
Therefore, the readers must know the best Craigslist alternatives that allow you to buy, sell, or trade online if you are looking for any product or service at an affordable price.
25 Best Craigslist Alternatives For Selling Your Stuff
We have whittled down your options of navigating to the best website where you can list any usable item for free without any worries. Do you want to know them all? You can check out our list below:
The biggest competitor of Craigslist is Oodle, which has a wide marketplace. It is the platform best known for selling cars and offering house rentals, finding jobs, pets, or any other types of services. You can start just after signing up and registering your account to make a listing.
Oodle is available in many countries, including the United States, United Kingdom, India, Canada, Australia, New Zealand, and Ireland.
This website has a unique feature of displaying the listings posted on a different website's marketplace. So, for instance, Oodle shows the vehicles listed on Cars.com along with all the vehicles listed on Oodle itself.
Simultaneously, the platform allows sellers to list their products or services via social networking sites, including Facebook.
Facebook is not only the website to chat with your friends and acquaintances, see the latest videos, updates, or posts of your connections. But, if you see Facebook from a different perspective, there is much beyond that!
One of the reasons it is considered the best Craigslist alternative is that this website is a huge marketplace where you can sell and buy a wide array of items from cars to clothes.
Its marketplace allows you to sell anything and everything hassle-free. Moreover, it has a user-friendly interface making it easier for the sellers or buyers to process the transaction by simply clicking a button.
This platform also enables you to search for a particular product by typing keywords within the group. It also provides you with an option to type the name of your city or local area to find the local selling groups. Furthermore, you can use the tab 'Buy and Sell Groups' in the Explore menu.
Although Offerup is relatively a small website compared to Craigslist, it still holds various product listings and has gained utmost recognition in this industry.
It is one classified advertisement site awarded by Geekwire as the 'App of the Year.' Moreover, it has become a reliable app that has gained the trust of more than 23 million customers since it was founded in April 2011.
It is very easy to buy and sell anything on this platform, be it your car, house, furniture, old equipment, or any other household item. If you are looking to purchase an item, you can rely on this app to provide you a genuine product.
Hoobly is a platform considered as one of the best sites like Craigslist. Plus, Hoobly is very much identical to Craigslist.
It is an advertising site available in more than 30 countries, with its prominent presence in the United States.
Recently, the website has taken a step to reduce the risk for buyers by keeping it mandatory to go through the registration and verification process so that no scammer could harm the genuine user.
From pet animals to renting your home, you can search anything on this website. In addition, you are free to list or shop anything on Hoobly.
Also Read: 16 Best Micro Jobs Sites
Geebo is one of the best sites like Craigslist, founded in 2000. It is a free classified platform allowing you to buy and sell merchandise, vehicles, houses/apartments/builder floors, construction & farm equipment, furniture, employment, or other services in more than 150 communities.
Geebo is a reliable website well-known in the United States, majorly in the cities including Chicago and LA.
Moreover, the platform is user-friendly as it offers options that make it very easy to search for a particular ad according to its category.
You can also report abuse if you come across any scam, and they will take a look.
Are you looking to buy or sell something fashionable or trendy? If yes, then Poshmark is the website you should look for.
More than 70 million community members say it all about Poshmark. However, if you check the list of its users, you will find that people from all across Canada, the United States, and Australia have posted more than 200 million items. The figure is undoubtedly huge!
Poshmark offers a straightforward way of selling used clothing and accessories. Primarily, it is a one-stop e-commerce shop as it also allows you to purchase or sell different stuff related to kids, pets, and homes.
This platform also allows you to ship the item instead of delivering the item yourself.
7. Close5 (eBay Classifieds)
Close5, formerly known as eBay Classifieds, allows you to buy and sell different items locally. The users of Close5 post their stuff from all across the United States, primarily in Las Vegas, San Diego, Washington D.C, New York, San Francisco, Boston, LA, and Phoenix.
It is the best alternatives to Craigslist as it makes your reach wider. Moreover, it allows you to buy or sell used stuff.
You can post the ads of the products/services, including cars, electronics, real-estate, home&garden, jobs, services, and resumes.
Classified Ads is a platform facilitating the process of posting and selling your stuff by expanding your reach. Plus, you also get to sell your item effortlessly, that too for free.
The platform has a simple layout, still very efficient. If you live in a metropolitan or a large city, it is one of the best sites like Craigslist to buy or sell stuff. In addition, you can post free ads for cars, real estate, jobs, and pets and find your partner through online dating services.
Classified Ads.com is listed as the top-rated website having more than 3 million unique monthly visitors.
Recycler is another excellent choice you can opt for if you are living in the United States. You can deal post various items on this platform for buying or selling, be it a house, pet, clothes, or car.
It also provides a unique feature of boosting your sale transactions by enabling you to post your listings on Facebook or Twitter.
Moreover, you can also buy a premium paid option to display your ad, helping to target a specific market or buyers.
You can list anything on this platform, be it furniture, cars, housing, finding jobs, or event tickets. It is a family-friendly Craigslist alternative providing its impeccable services to numerous people all across the United States.
Bookoo website is based on IL (Intermediate Language), which is an object-oriented programming language designed to be used by compilers. According to the company's reviews, more than $200 Thousand people buy and sell stuff on this platform.
The company's location near military bases also allows military officials/members to buy and sell belongings with their recent move.
Furthermore, the website has more than 2,355,912 members who are using this classified website. Plus, it also provides you an option to use live support if you have any queries or doubts.
Locanto is a renowned platform providing its services in more than 60 countries. The website has a user-friendly interface available in 5 languages, including all categories of services or products to list, such as jobs, pets, housing, vehicles, events, community, and classes.
In the United States, the Locanto advertisement board/banner is seen in various states such as LA, Las Vegas, San Francisco, Boston, Miami, New York, etc. Furthermore, placing the ad on the city board is free.
The website provides you an option to extend the advertisement to additional cities. In addition, you can also pay to remove third-party ads from your listings.
If you pay an additional charge, you can also place your ad on the top of the buyer's search results. Isn't it great?
The platform is also equipped with a great feature providing you an option to edit your HTML code, pictures, and links in your ad, lasting for 2 months.
Also Read: 40 Best Online Proofreading Jobs for Beginners
With the simple layout, this classified site ensures all its users can sell and purchase the products/services effortlessly. The best part about US Free Ads is that it allows you to post unlimited postings for sellers.
To post a commodity or service, one needs to create an account and pick whether you want to upload it as texts or HTML.
In addition, opting for its prime membership allows you to list two products at once. If you are using this platform for buying or selling frequently, you can upgrade to its Gold membership to enjoy its additional features. You need to spend $10 annually for Gold Membership which allows you to post 25 ads at once.
However, if you use this platform as a buyer, you do not need to opt for a premium membership. Even the free membership will enable you to buy pets, cars, real estate, furniture, etc.
One of the primary reasons why Penny Saver USA is listed as the best alternatives to Craigslist is that most customers are generally satisfied with their products and services. In addition, it has a rating of 4 stars, which is pretty decent.
PennySaver was a former publication in California which went out of business in 2015. However, its website was sold to Open Gate Capital in 2013, previously owned by Harte-Hanks.
You just need to enter your Zip Code, and it will display all the deals available near your area. If you want to post multiple products, you can buy its premium membership, whether related to food & dining, arts & entertainment, pets, real estate, jobs, cars & vehicles, merchandise, or other services.
Are you thinking of selling any unused stuff? Sell them on Decluttr.
There are ample reasons why Decluttr is considered to be one of the best alternatives to Craigslist.
This classified website allows selling stuff seamlessly, whether it is a cell phone, video game, Cd, DVD, Tech products, Books, and many other household products.
The platform not only makes selling easy. It also provides a fast and easy way for buyers to purchase any commodity or service on Decluttr.
You are required to do scanning before this website provides you an enticing offer. Once you are done scanning, you can download the shipping label and be asked to send your product in. As soon as they are received and approved, you get the payment for the products uploaded and sold on the site.
Also Read: 20 Best Gumroad Alternatives
USA Today is a renowned newspaper in the U.S that having a dedicated section for classifieds showcasing the latest news in a logical format. The newspaper also provides an option for an online edition, boosting the chances of getting wide exposure to prospective buyers.
People usually prefer advertising on USA Today as it is a cost-efficient website and require you to pay a nominal amount compared to publishing it in the newspaper. Additionally, this platform includes various products and services such as sports & recreation, careers, automotive, auctions, real estate, education, jobs, and pets.
This site has much more to offer if you are looking for an apartment online. Even if you need to buy it completely or take it on rent, the site allows you to search the property by keywords and specific neighborhoods.
The platform also provides a wealth of online tools such as 3D interactive tours of neighborhood schools, houses, apartments, and other valuable information for potential renters.
Moreover, the site allows you to drill down on what you need, whether a pet-friendly apartment or a luxury penthouse, to live your dream.
You can also lease your property/properties on this website. Simultaneously, this website is also ideal for finding roommates for their apartment on the site.
Trovit is a leading search engine for buying and selling cars, searching homes or apartments, and jobs. You can also download using its user-friendly app, having a classified search engine.
Primarily, it facilitates searching by pulling search results from other classified sites so that you need not open and compare multiple websites to buy or sell a commodity. Furthermore, it implies, even if you do not list your stuff on this website, it can still show up in their search results.
It is also featured with 'Premium Ad' service helping you expand your reach across 50 countries, including the United States.
The concept of Mercari is different from other classified sites.
It is one platform that does not believe in meeting up with people to deliver products. Instead, this mobile selling app makes it easy to sell anything by allowing you to sell only shippable goods.
At the same time, the listing of your stuff on this app is effortless. You can list your items for free. However, the app asks you to pay 10% fees when your product sells. Simultaneously, you are required to print out a prepaid shipping label before dispatching your product.
When the buyer receives the product, they can rate you once they receive your items. The rating system can be beneficial if your reviews are positive; however, if the reviews are against you, it will loosen customers' trust towards your product.
As the name suggests, AdsGlobe is a global platform spread across various countries, including the United States, United Kingdom, India, and many others. This leading website automatically detects your current location; if it does not work, you can use the 'change location' option available on the front page of the website.
AdsGlobe, being the best alternative to Craigslist, enables you to advertise your business products, services for nearly any category, including real estate, autos, merchandise, pets, rentals, and travel.
To list your products, you need to sign up on this website. The platform also allows you to log in with Facebook. However, if you signup/login using Facebook, no personal information will be displayed in your ad.
Also Read: 20 Best Freelance Marketplace and Platform
How can we not include the name of Swappa in the list of best sites like Craigslist!
It is an impeccable site used to sell various electronic items such as cameras, watches, cell phones, tablets, and video games. The best part is you are not required to pay any fees to this platform to sell your product. Not even if you sell smart home equipment, including streaming devices, thermostats, and voice assistants.
Only the buyers on Swappa are entitled to pay nominal fees, which is just to ensure the delivery goes smoothly. If the buyer is not satisfied with the product, they are eligible to get a refund.
Letgo is another best alternatives to craigslist allowing users to buy and sell stuff that you find extra around your house. Letgo is comprised modern interface that is more user-friendly compared to its competitor, Craigslist.
It is one app whose marketplace can be accessed from a desktop or laptop. The Letgo app was purchased by offer up in 2020, claiming to be the largest mobile marketplace in the United States.
Moreover, the app has more than 90 million users.
ADLANDSPro is one of the oldest and most reliable platforms, operating since 1998 in the classified advertisement sector.
You can sell various items on this platform once after signing up and creating your account, adding to the security of the buyer-seller relationship. You can deal in a wide array of products and services if you search or sell on this classified site, including real estate, e-books, online courses, pets, jobs, automotive, and miscellaneous.
In addition, the site also allows users to report abuse, which discourages the diddlers who might encounter it.
Are you looking to start house-hunting? If yes, Zillow is an ideal platform to start your hunt with. Whether you are searching for buying, renting, or selling, Zillow will facilitate all tasks relentlessly.
Furthermore, it provides the users with valuable tools and tips that play a vital role in finding an ideal home to buy or sell as per your requirements. The platform also ensures you get the genuine real estate agent, mortgage lender, or interior decorator, whatever you are looking for.
You can also take a 3D virtual tour of the townhouse/home/condominium you liked and get a real picture of them, which is an intriguing aspect of this classified site.
Afraid of buying a second-hand car? Caravana is the one-stop solution that ensures the right product is delivered to all its customers. One thing which is assured while you buy a vehicle through this site is you never get an accidental vehicle. Instead, they will always deliver a genuine ride to your home. That's why Caravana is rated as one of the fascinating sites like Craigslist to buy or sell stuff.
Caravana also provides a unique feature to all its customers by offering a seven-day test to own your vehicle and 100 days warranty. If you find anything dubious, you can get the money back.
You can also trade or sell your car on this platform. Once your application is reviewed, the Caravana's team will visit your house, scrutinize your car, and trade in your car.
Also Read: 50+ Ways to Make Money as a Kid
City News is a magnificent classified site providing its services across the United States, United Kingdom, Canada, and many countries in Europe & Asia.
City News is the best Craigslist alternative allowing you to post a small yet effective ad and widen your reach by showcasing it to millions of people with its exclusive feature 'Adpower Booster.' You can use this program with multiple categories.
The platform believes in offering free classifieds with upgrades at affordable prices. For instance, by paying $1, you can get your ad converted into a featured one.
The classified website also includes unusual suspects and product categories, including Home Improvements, Medical Clinics & Treatments, Kitchen & Food, and Cooking.
How to Post Ads on Classified Sites
Listed below are the most effective ways of listing your products/services on best sites like Craigslist:
If you want to expedite the process of selling your product/service, it is recommended you should opt for the paid category option. The free category may take more time and draw fewer users' attention to your product.
Ensure the products you list are uploaded with clear pictures/videos, a catchy title, and a concise product description.
Search and collect target keywords for your advertisement.
While uploading any product or service, do not add your social security information and house address as the scammers may use it against you. So, stay safe!
If you come across or are manipulated by a con artist, always report them to ensure that no one else could fall into their trap.
Do not hide any information regarding your product or service. Even if there is anything unpleasant about your product, make sure to write that to avoid any future conflicts with prospective buyers.
Keep the ads fresh and relevant, and repost them routinely. This will help you bring more customer engagement towards the advert.
Make use of blog posts on certain websites to enhance customer attention.
Share links to your published ads on your social networking and local advertising sites.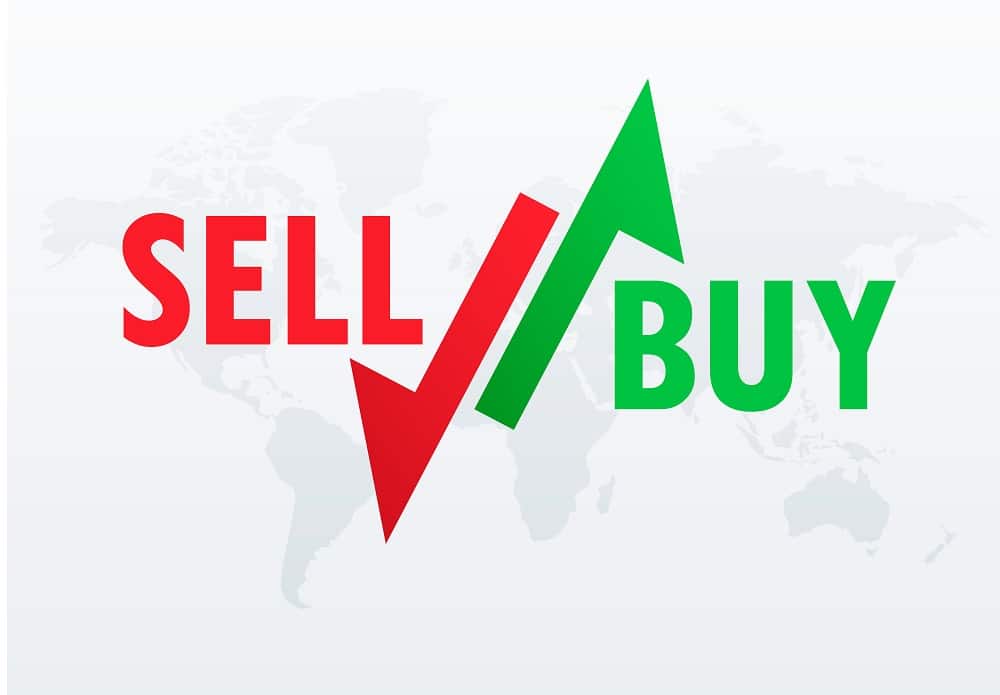 Frequently Asked Questions (FAQ)
Q1. Do People still use Craigslist?
There was a time when Craigslist was the one-stop solution for all the customers who want to buy old furniture, clothes, car rentals, and even jobs. However, today the best Craigslist alternatives have emerged, due to which numerous users shifted towards the other sites that we have mentioned above.
Q2. Why does Craigslist charge $5?
It doesn't need to ask you to pay $5 to post your ad. Many free categories exist on Craigslist, depending upon the type of advert you are posting. For instance, it will not ask you to pay anything if you want to sell your clothes or furniture. However, if you wish to post the ad about finding jobs or renting your apartment/car, it will cost you $5 or even more.
Q3. What replaced Craigslist for dating?
Various dating apps/websites are available online such as Tinder, Bumble, and Match.com, amongst which some are free, while some pay you extra for posting your profile. However, Craigslist did not replace its personal ads.
Recommended: Top 31 Highest Paid Bloggers
This was our guide on sites like Craigslist to buy or sell stuff. We hope it was useful and helped you just the way we thought!
Our writers comprehensively researched all the reliable and secure classified advertisement platforms helping you find or trade whatever you are looking for. However, if you think we have missed any or have any doubts, feel free to add them in the comments section below.