In today's digital landscape, the demand for error-free and high-quality content is ever-growing. Online proofreading jobs present a promising avenue for individuals keen on refining language and grammar while working remotely. In this article, we have listed down the best online proofreading jobs, highlighting the benefits and necessary skills that can empower aspiring individuals to succeed in this dynamic field.
What is Proofreading?
Proofreading involves carefully reading a written piece to identify and mark errors, typically pertaining to spelling, grammar, punctuation, and overall consistency. In earlier times, typesetters arranged letter tiles on large plates used for printing book pages. Before mass production, a 'proof' version was sent to the publisher for a final review.
Within the publishing realm, proofreading is a crucial step that occurs towards the end of the editorial process, subsequent to corrections made by a copy or line editor on the manuscript. The role of a proofreader is to meticulously examine the document, seeking out any errors that may have been overlooked.
A professional proofreader extends beyond rectifying spelling, grammar, and punctuation errors; they also ensure the piece maintains consistency, enhancing the overall reading experience. Typically, proofreaders refrain from direct alterations to the manuscript, focusing on highlighting potential mistakes and enabling the writer or editor to make final decisions.
Best Online Proofreading Jobs for Beginners
When embarking on a job search, the challenge often lies in facing numerous rejections due to a lack of experience. The paradox is evident: to gain experience, you need to be hired first. However, this isn't the case with online proofreading opportunities. Many companies readily hire beginners and offer them substantial compensation. Here are some top-notch websites where novice freelancers can discover proofreading gigs: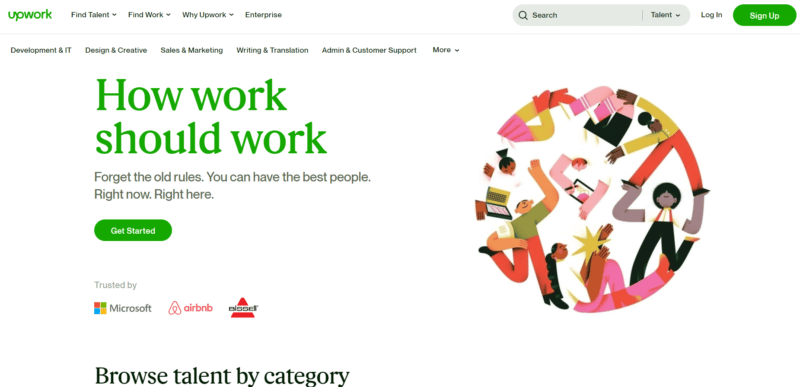 This is one of the most trusted and well-known websites for finding proofreading jobs. It has an A+ on the BBB site as it is a place for people of all types of experiences. It is an excellent place to start online proofreading jobs for beginners.
The nice thing about UpWork is that you can pick your own clients and projects from what is available on their website. It is a freelance marketplace full of job listings. For getting hired as an online proofreader, you just need to put up your proofreading services and get hired by different online entrepreneurs or businesses.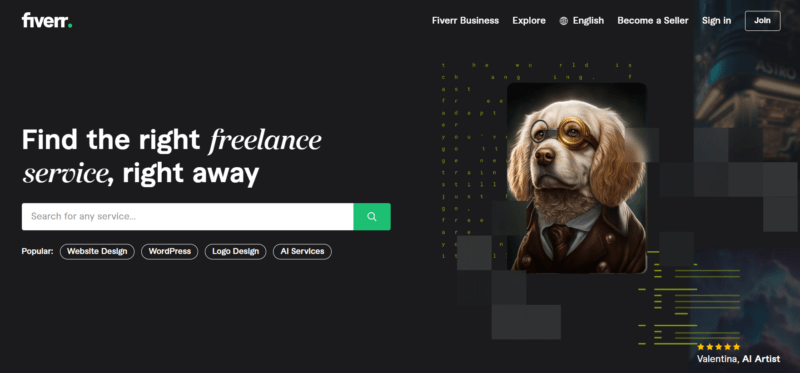 People who search for online jobs register on Fiverr as it is popular for timely payments and reputed clients. They have been in the market for a couple of years now, and here you can get all types of proofreading jobs. On their website, you can sell your services at whatever prices you want. You have a lot of opportunities to earn here as a proofreader as here the minimum payout is $5, but you can sell your services for more than that as well.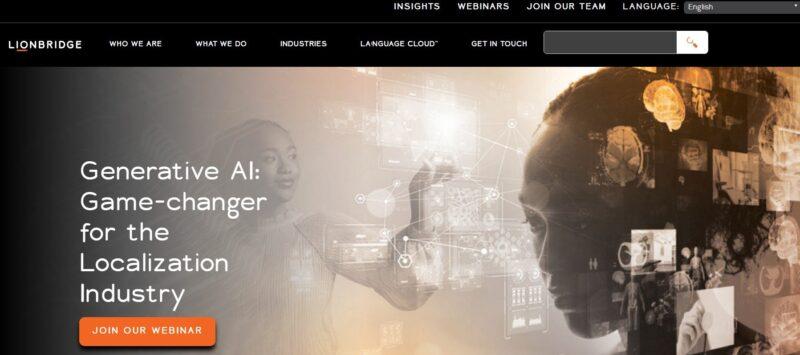 The best part about this website is that they have very basic proofreading jobs, but they ensure that they hire the best editors and proofreaders in their team.
Lionbridge is a global communication platform that provides numerous online jobs that you can choose from, and one of those jobs is proofreading. You can look for all sorts of positions in different countries and languages. But, it would help if you had fluency in the language and culture of the position you apply to; other than that, you don't require any special experience or a degree.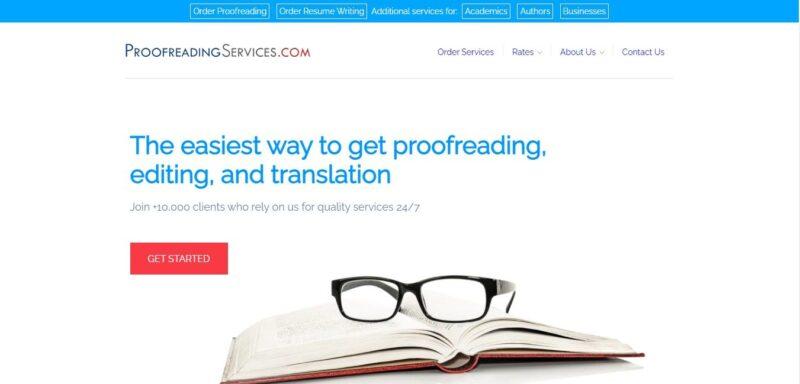 When you wish to become a proofreader, you might not know where to begin. If you as well are facing the same issue, then without a doubt, you can start your career with ProofreadingServices.com.
Here you can get both full-time and part-time online proofreading jobs, but you need to clear a 20-minute screening test before getting any assignment. The good thing about this website is that you get an opportunity to connect with some of the world's top English proofreaders.
5. Start Your Own Business
Various people do not like working for others; hence you can start your own proofreading business by creating a website or a Facebook page. There are many benefits you can have if you start your own business, such as you can work as per your convenience plus you can start with small clients to gain experience.
In fact, if you think of searching online proofreading jobs for beginners, The best answer is starting your own business as it has a low start-up cost.
Also Read: Best Micro Jobs Sites to Make Money Online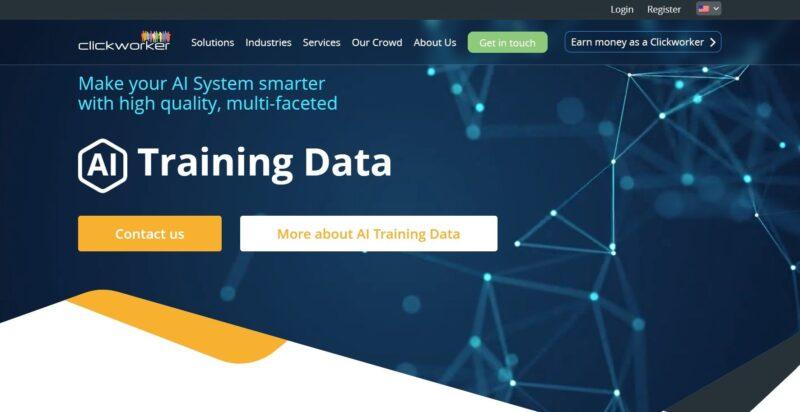 It is an excellent platform that allows the clients to outsource micro-tasks like translation, proofreading, editing, etc. In addition, they provide you the ease of choosing a job as per your choice because each click-worker is an independent contractor who can log in and look at the available jobs.
If we talk about proofreading jobs, they seek people who possess good language skills and editing abilities. With them, you will have to start as an author to get experience, and after finishing some text creation jobs, you're eligible to take the proofreading assessment test. If you pass, then only you'll be able to access the available proofreading jobs.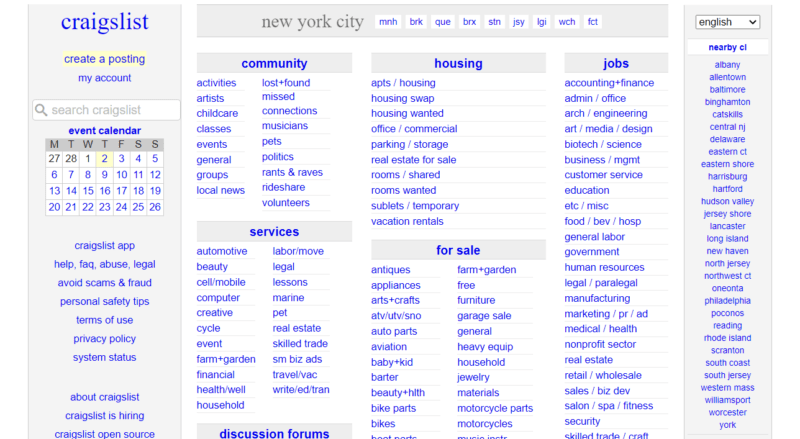 The good part about them is that you get job opportunities that are different and not boring. You can get to work with private clients, which can help increase your working experience with different people. There are a lot of different kinds of proofreading jobs that you can apply for on Craiglist. One of the best things about them is that they are a lot more stable in the job department, plus their payment system is also pretty good.
You can get good freelance proofreading jobs on this platform, even if you are a beginner. It is a great place to work for both employers and a freelancer. On Guru, you would be able to find clients seeking anything from proofreaders to translators to editors. Of course, you would need to do research and browsing to find proofreading jobs, but you can be certain that you would get a job or project that suits your schedule and experience.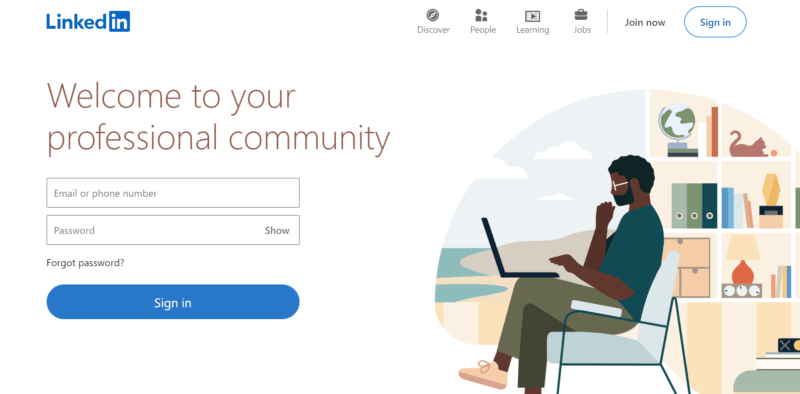 Who does not know about this platform, here you can get remote proofreading jobs from big and reputed companies as well? It is a fantastic place to search for an online proofreading job as here you can get a lot of jobs.
It might take some time to find a job here but keep trying to get legitimate clients here to pay you a decent amount of money for your services. You can get full-time and part-time proofreading jobs here; you can analyze and choose one per your requirement.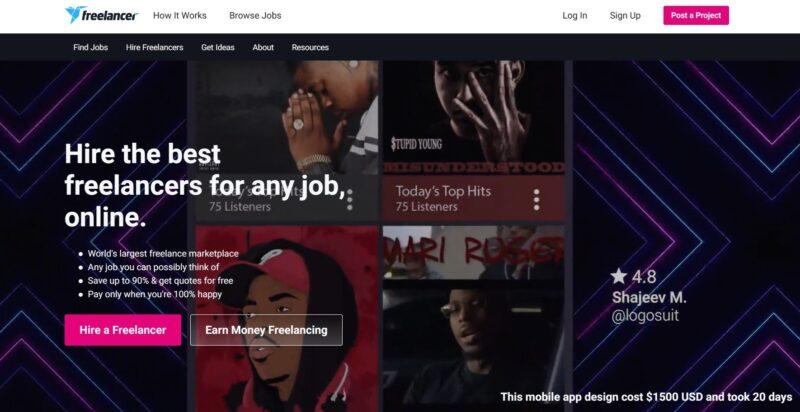 This platform is very similar to Upwork, as here, you would need to fill in a few details and complete your profile and skill set so that you can be matched to related job opportunities. It is open to a variety of freelancers and not only proofreaders.
They have numerous projects posted for proofreaders; you can bid on posted jobs, try and put in a reasonable amount initially so that you get a chance to work with people and earn money. Then, once you gain experience after that, you can bid at a higher price.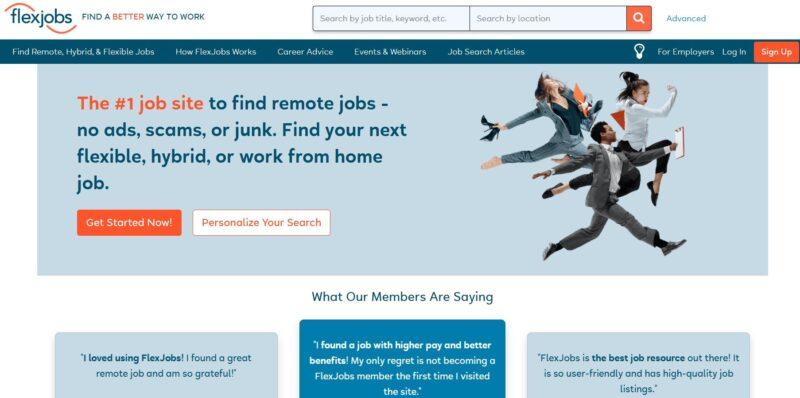 It is an online job marketplace for freelancers and particularly for proofreaders. Here you can get jobs in many specialties; for example, if you search for proofreading jobs, you would get a list of proofreading jobs that you can apply for as per your preference. Remember that while searching, do not mention or limit your search by location as you have to work from home only.
Also Read: Best Online Data Entry Jobs from Home without Investment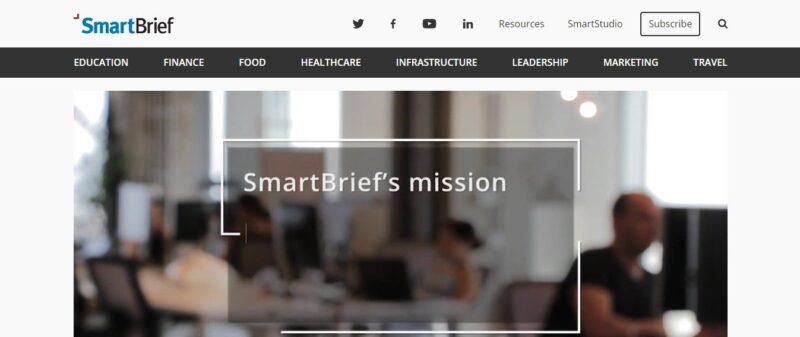 They have several work-from-home job opportunities which you can search in their editing and proofreading fields. They are a digital media publisher website that particularly targets business news and industry information. You should check the job postings frequently on their website as they pay around $15 for one hour. They are situated in New York and are in this industry since 1999, which means it is a brand that you can trust upon as they have been able to maintain its name.
Although this is a low-paying platform, it is an excellent website for beginners to get experience, particularly when you are having problems making clients on another website. For starting working with them, you would have to fill their application form and edit a sample they give. If you clear the test, then you can start working with them. They have multiple job opportunities for beginners.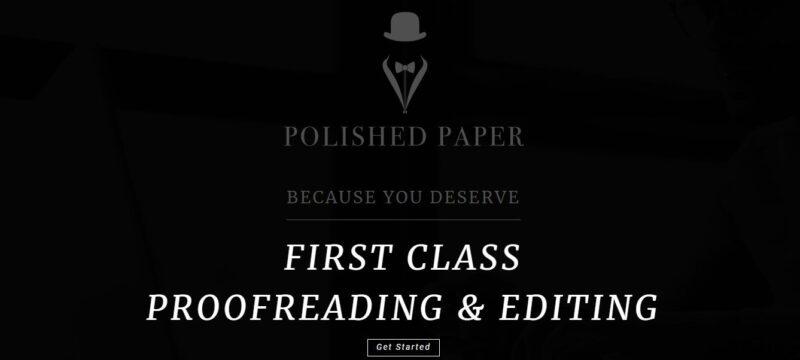 This website is usually recommended for experienced proofreaders as they are usually looking for exceptional editors. The more experience you have, the more money they pay looking at your skills. If you wish to register with them, you will have to fill the application form, upload your resume and take the 35 question test.
But, they allow you to use outside sources such as formatting guides for completing the test. Another good thing about them is that you need to mention whether you are experienced or beginner, which means you can apply as a beginner and potentially get hired if your skills are up to par.
They pay pretty well to proofreaders; even if you are a beginner, you can earn around $500-3000 per month. They hire people who are enrolled in college and experienced graduates as well. Thus, this is a perfect platform for students who wish to earn some extra money while studying. They also have jobs for proofreaders with a graduate degree and five years of experience; thus, you can apply accordingly.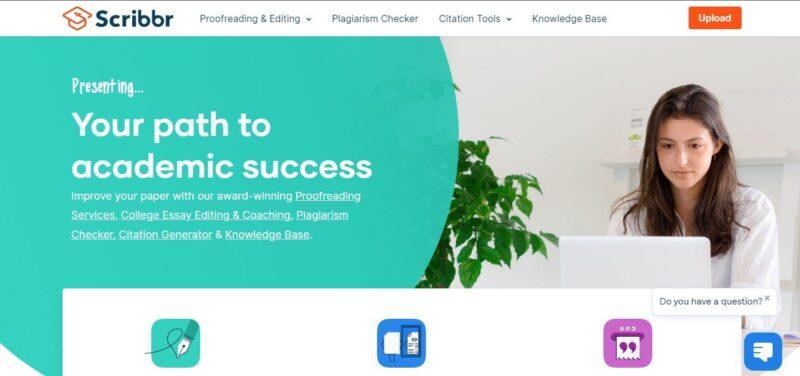 It is a Netherland-based editing company, and for joining them, there is a process that you need to follow. They have more than 400 academic editors worldwide that deal with proofreading student term papers. For joining them, you will have to take a language quiz.
If you pass the quiz after that, they will review your resume and see if you are fit for Scribbr and its clients or not. If you get selected, you will be invited to join the Scribbr Academy. Then they will give you a task to complete two simulation orders, and after that, you get real tasks.
For being a part of EditFast, you will have to complete the registration process and clear their review. After that, they will connect proofreaders directly with the clients; therefore, you get work only if they choose you for the project. The potential of earning on this site is pretty high, but EditFast keeps 40% of the total project price.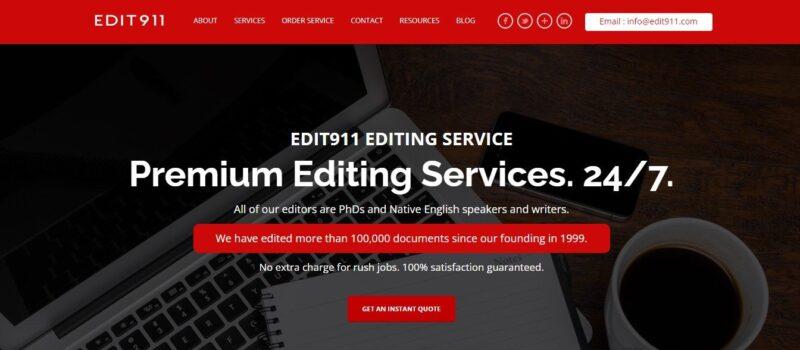 Being a part of this website is not an easy task as they hire highly qualified people, such as Ph.D., published scholars, teachers, or book editors with verifiable experience. Therefore, as a beginner in proofreading, you can be a part of Edit911, but you should be highly qualified. The best part is that you would get well-known clients ready to pay huge amounts for getting their work done.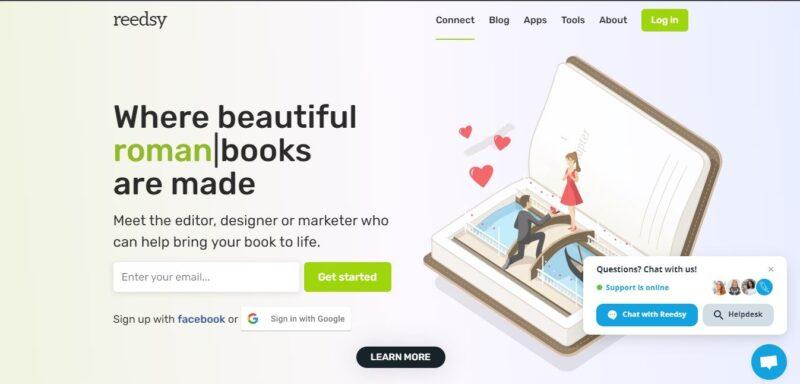 This is particularly for authors and writers. It is a marketplace that connects freelancers straight away with clients. First, you need to sign up with them; after that, create a profile, and the Reedsy algorithm will connect you to the clients they think are fit for you.
You will start receiving requests from clients, and you can respond to them with the price quotation. They are free to join; when you get any job, 10% is taken by Reedsy, and you keep 90% of the total project price.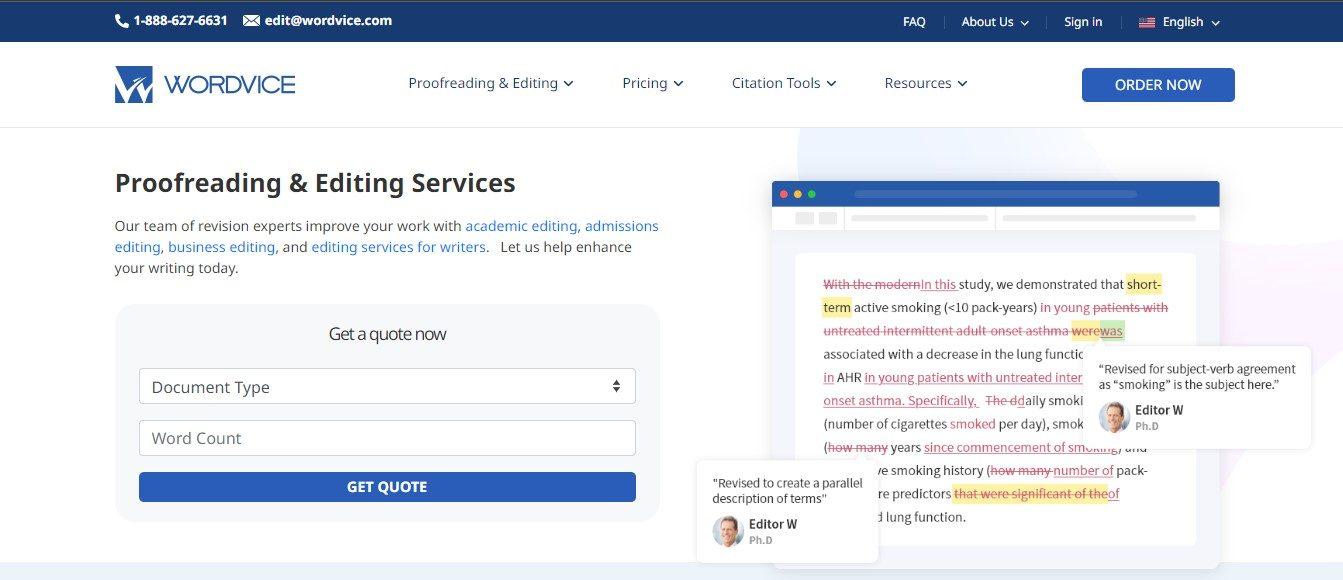 This website a great platform that has numerous open positions for proofreaders and editors. You can work from anywhere in the world; all you would need is a high-speed internet connection. Usually, they prefer people who have completed their graduation, but they also offer remote and part-time jobs. They have a lot of big universities such as Stanford and Columbia University as their clients.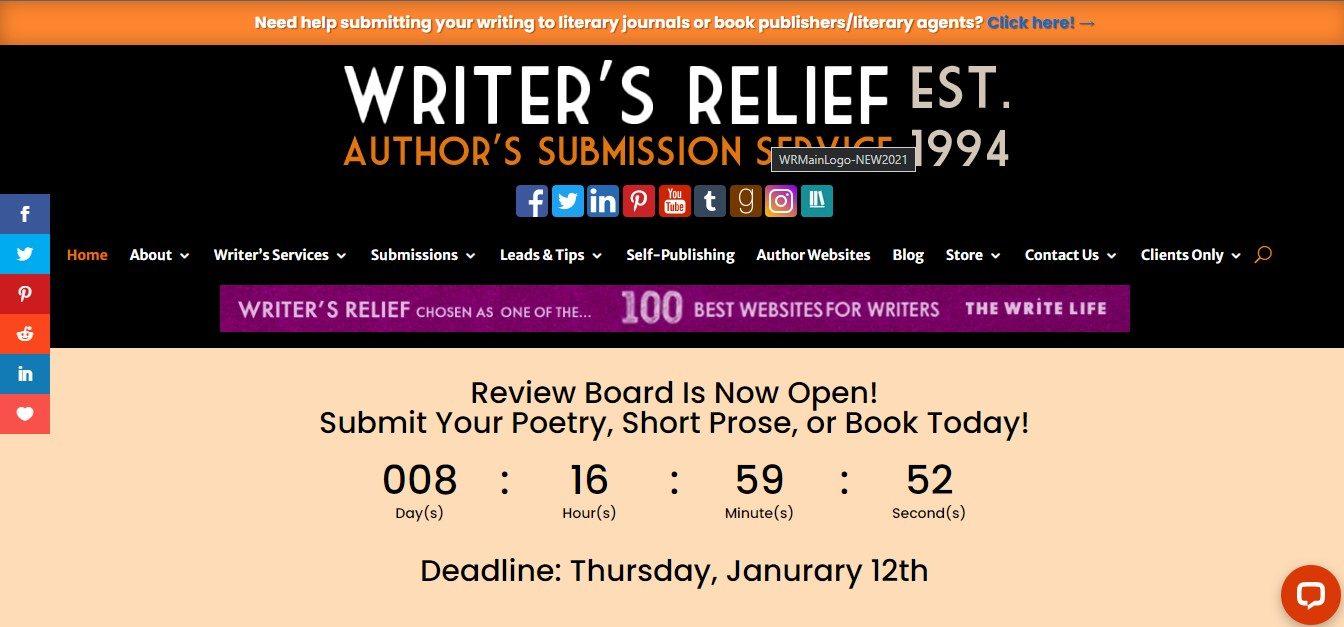 They provide writing and self-publishing services to several people every day. Writer's Relief provides a plethora of job opportunities for proofreaders who are looking for a new job. In addition, they offer services that help creative writers get published by proofreading their submissions. Their application process is pretty simple, but they select only a few numbers of applicants.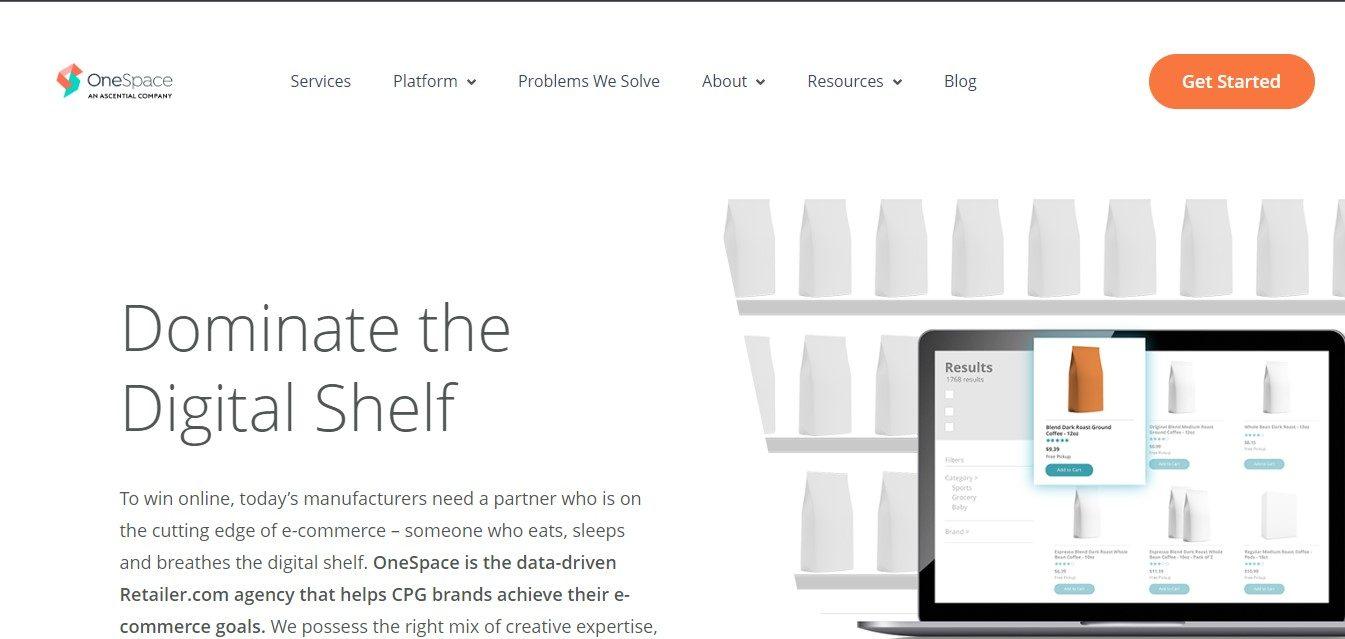 They regularly post the jobs as and when there is any requirement from the client's end. You would have to read the job description very carefully as there are many jobs on this portal that are available as remote work while others are not. They help proofreaders submit their work, receive feedback, and then get paid.
Also Read: How to Make Money through Affiliate Marketing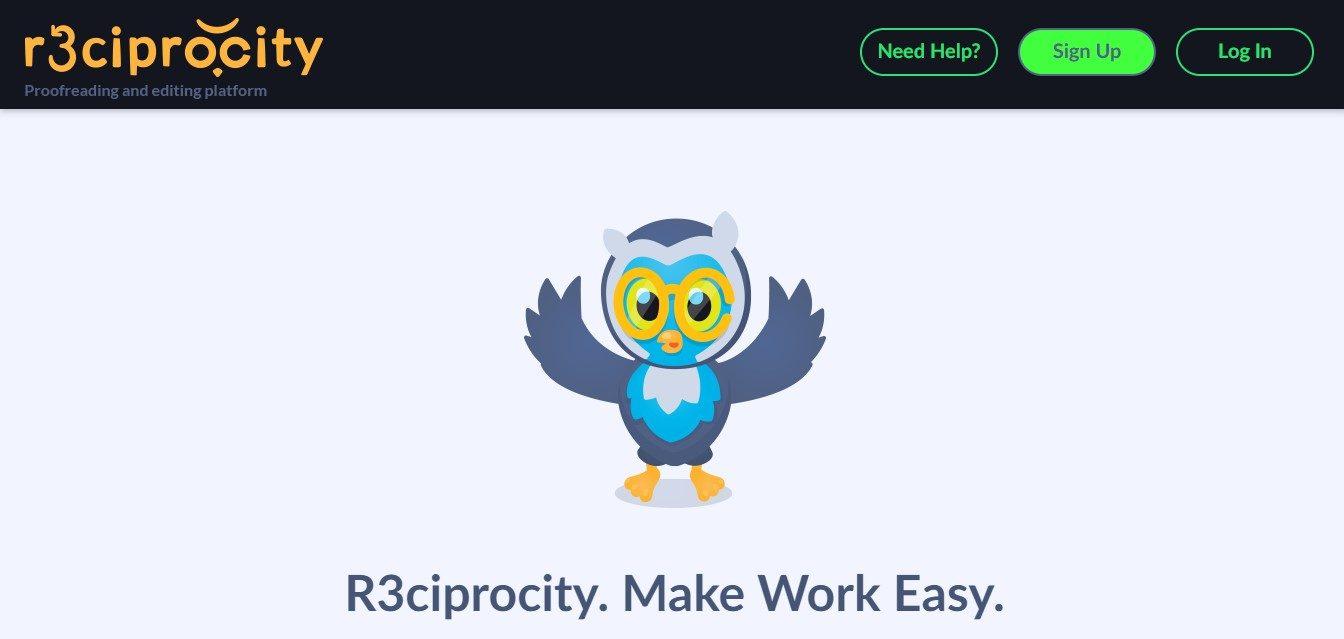 You must be wondering about its pronunciation; it is said reciprocity. It is a small platform that is primarily based on credits. Once you sign up with them, you would get access to read documents that have already been proofread and earn credits.
You can use these credits to get your own work proofread. The credit can also be cashed if you do not want to use it to proofread your items. This is one of the best platforms for people who want to get their documents proofread twice.
It was formerly known as Book in a box. It is a proofreading company that accepts freelance manuscript proofreaders. The good thing about them is that even if you do not get a job as per your requirement, you need not check again and again as you can set up email alerts with them to get notified if anything suitable comes up. It is a super-organized platform, and you will love working with them.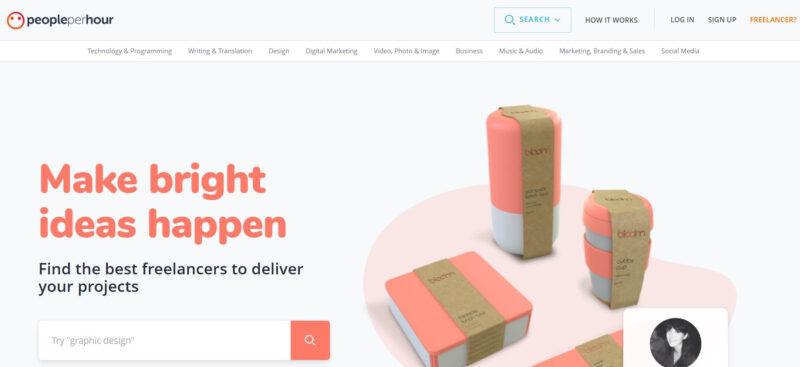 You can get numerous online proofreading jobs for beginners on various platforms, but people per hour are pretty different from others. This platform is full of proofreaders looking for a job as here you can get a lot of work as per your requirement. If you are starting as a proofreader, this can be a great platform for you to connect clients with freelancers to help make collaboration a breeze.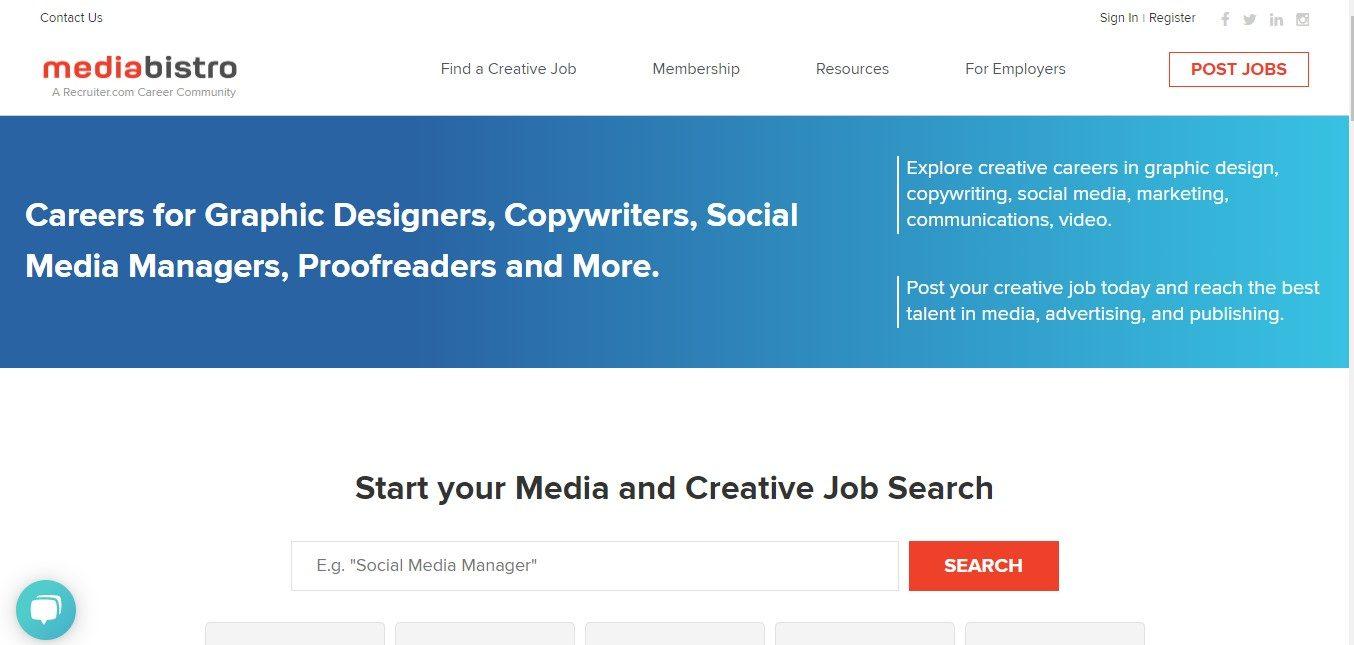 This website is a media-related job board that enables you to hunt for various freelance jobs, including proofreading. Here you can find many media-related jobs such as sales, design, writing, editing, etc. Of course, you would have to make some efforts to search for the perfect task, but you can also set up an email notification, so you can apply when something suitable comes up.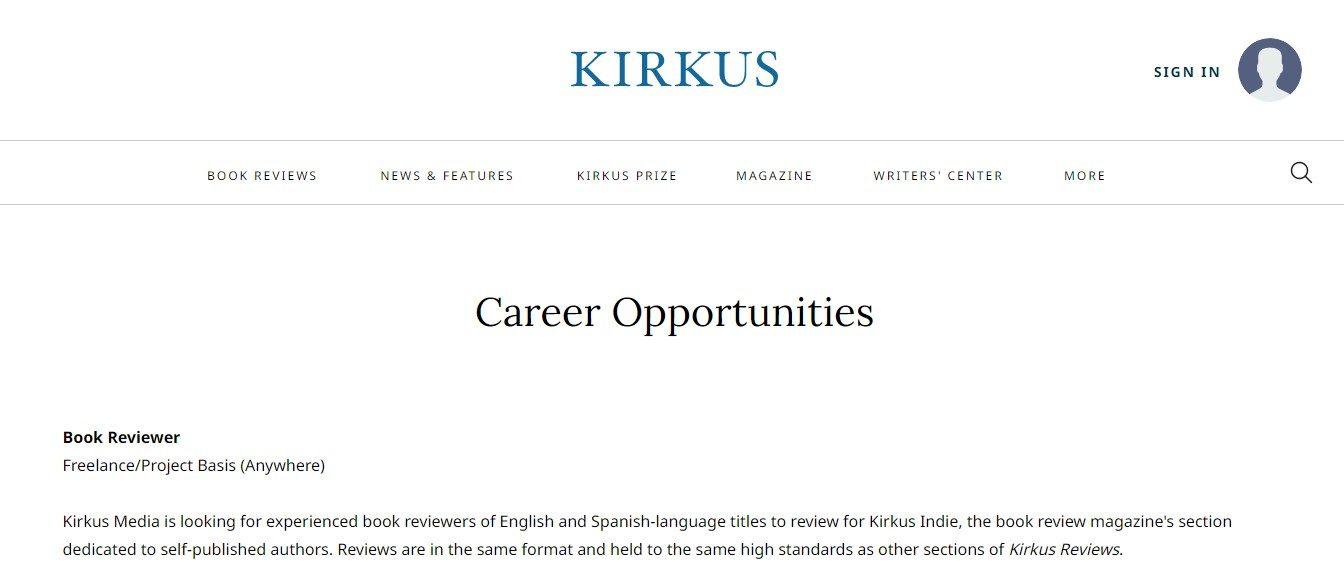 They have a lot of projects for proofreaders and editors. Usually, you would find many authors on this website looking for people who can proofread and edit their books. They frequently post jobs for work-at-home proofreaders and editors and pay them a really good amount as proofreading a book takes a lot of time and involves hard work.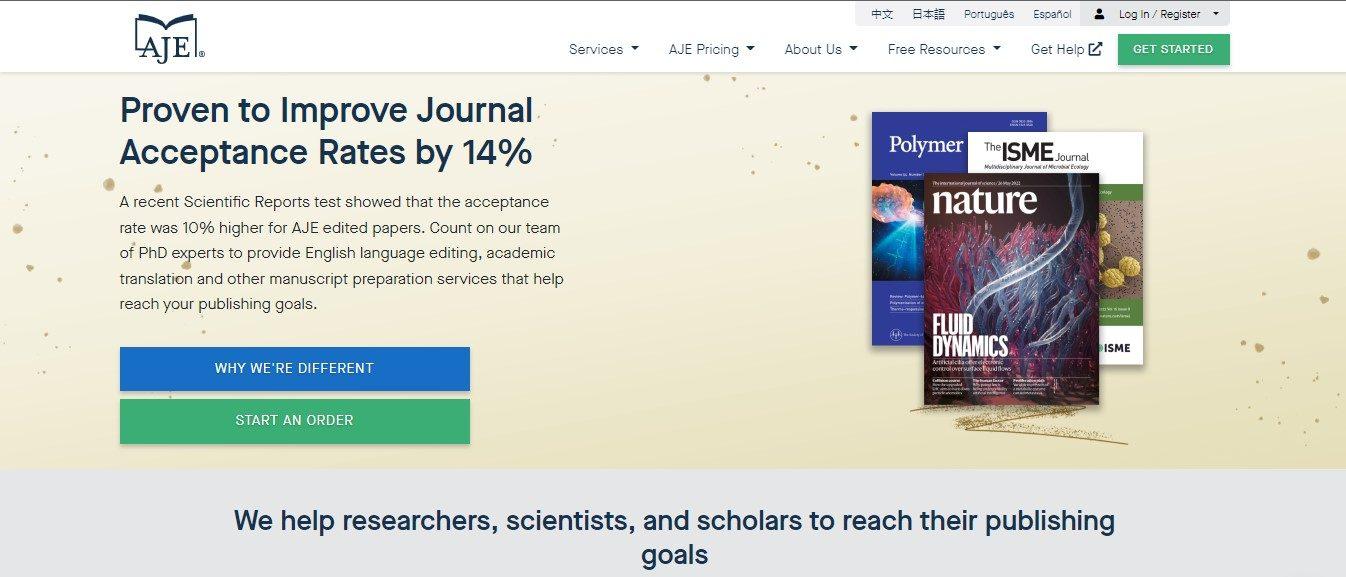 The best thing about this platform is that all the jobs they offer can be done sitting from any part of the world. There is a list of job openings that you will see; choose any as per your interest and requirement. The jobs that they offer are topic-specific and are updated quickly. All the positions are from private clients.
The application process of American Journal Experts is pretty easy and straightforward. Therefore, it would not take much time in the registration, and in no time, you will be able to see all job positions or tasks.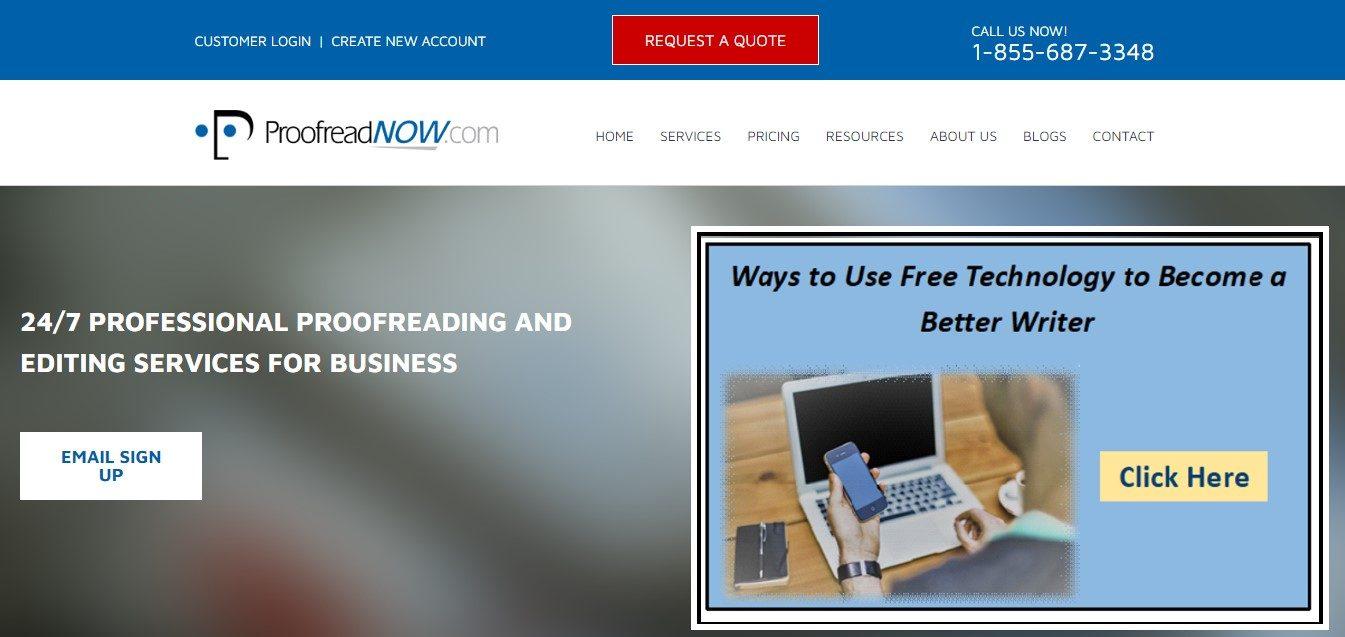 They hire proofreaders and editors from time to time. You would have to check if they are hiring proofreaders or not; if yes, then you can bookmark the website and check it regularly to find a suitable job for yourself.
But, for getting a job on this platform, you need to have at least 5 years of work experience, pus you would also have to clear some tough editing tests as well. But, once you get selected, you would earn a handsome amount of money per task.
30. Writer's Job Shop
It is a huge marketplace for freelancers and especially for proofreaders. They always seek good proofreaders and editors for their team. For applying with them, you need to possess a degree in any field and a native-level grasp of the English language. They advertise a steady stream of work through their job board; you can apply for any job you are interested in.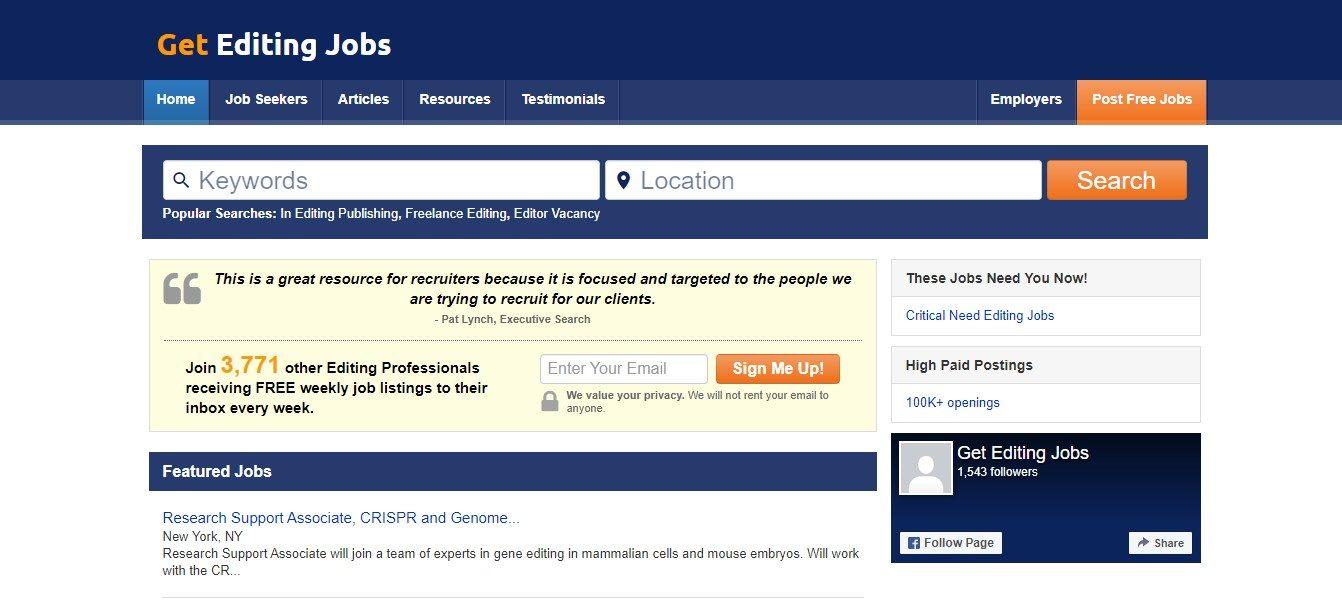 This might be a lesser-known platform, but you can get some of the best online proofreading jobs for beginners. They post jobs regularly for proofreaders and editors. You need to keep an eye on their job board as you might get a lot of opportunities which can help you earn a lot of money, plus you can also get a chance to work with some of the big brands or companies.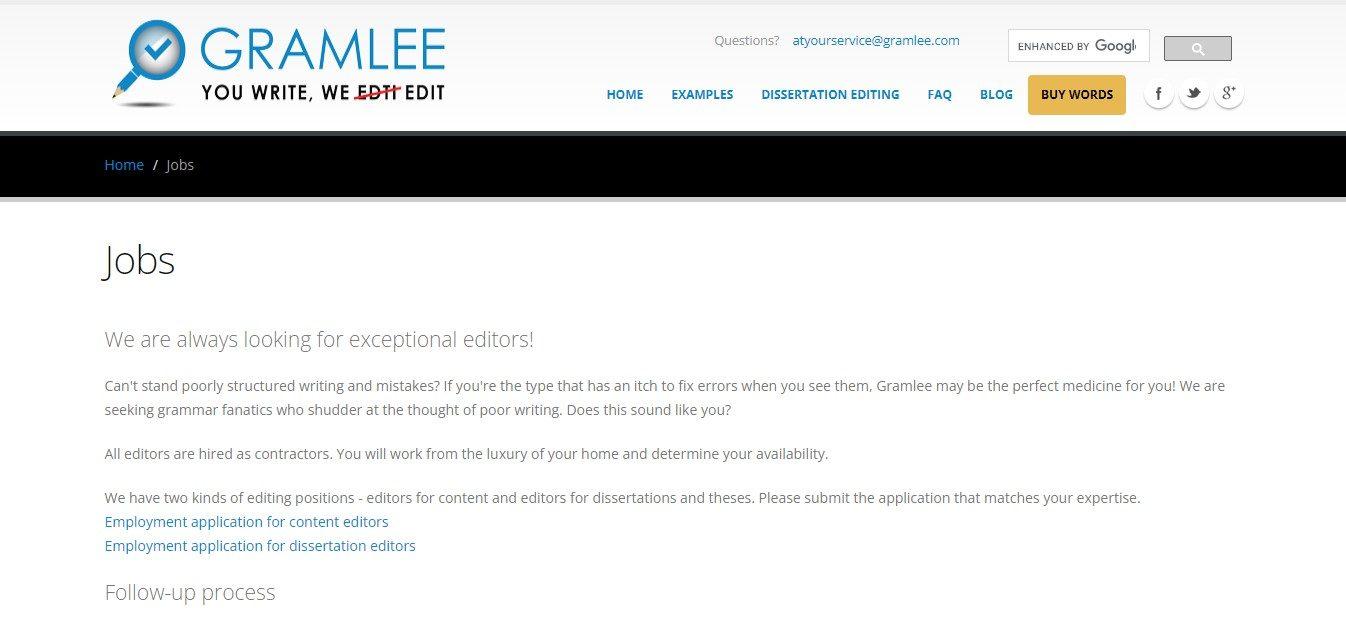 For being a part of them, you need to be well-versed with grammar. They look for exceptional proofreaders and editors for their team. It is a proofreading company; hence they are always looking to hire proofreaders for their company.
Their application process is pretty simple, you just need to answer some questions in the form, and they contact you if they find them appropriate. The best part about this website is that they have work-from-home jobs available round the clock. You don't need to be a fast proofreader as they have a 24 hour turnaround time for 3000 words document.

They provide you numerous work from full-time and part-time proofreading job opportunities. They usually prefer hiring candidates with a medical background, but there are general proofreading opportunities that they provide from time to time.
If you wish to join their team, you should have a good command of the English language, MS Office, and have an eagle-eye for detail. You can earn a really good amount of money with them, and the best part is that they offer 20% extra money if you deliver excellent quality work and are consistent.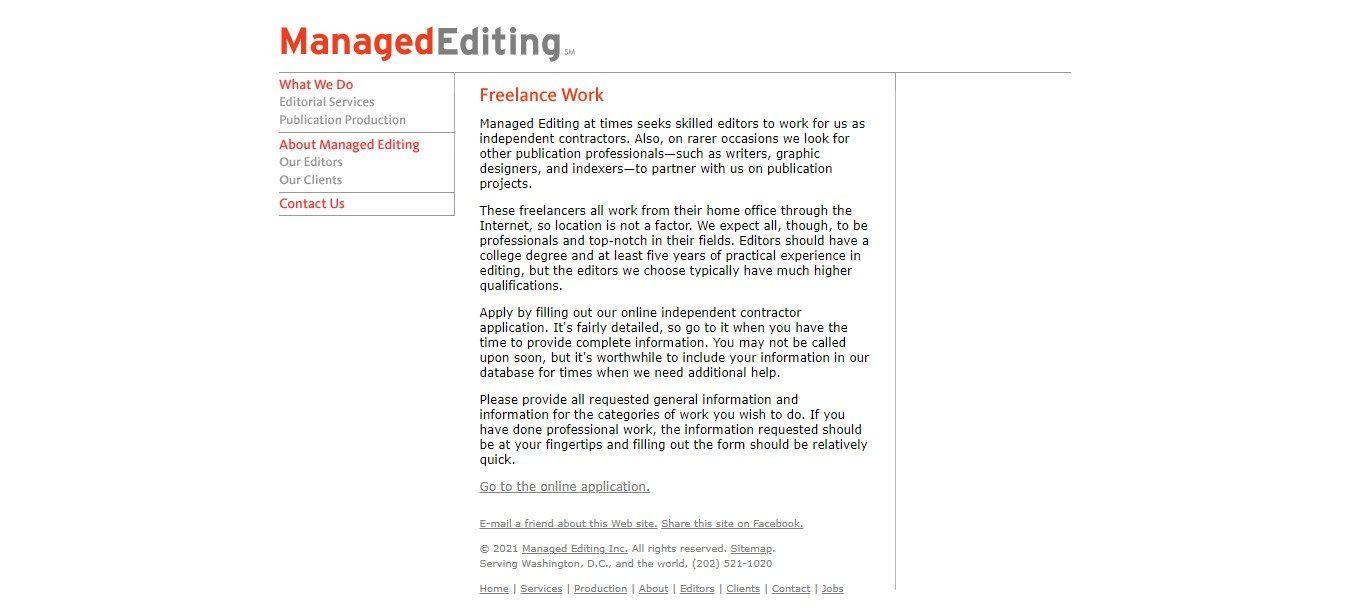 They hire independent contractors that have a degree in any field, and they also ask for a few year's experience as well. They provide both editorial services and proofreading jobs as well. In their application form, you will have to fill in your experience on the subject matter to have proven proofreading skills. For example, you might have to send the sample blog you have already done or be given a test on that topic.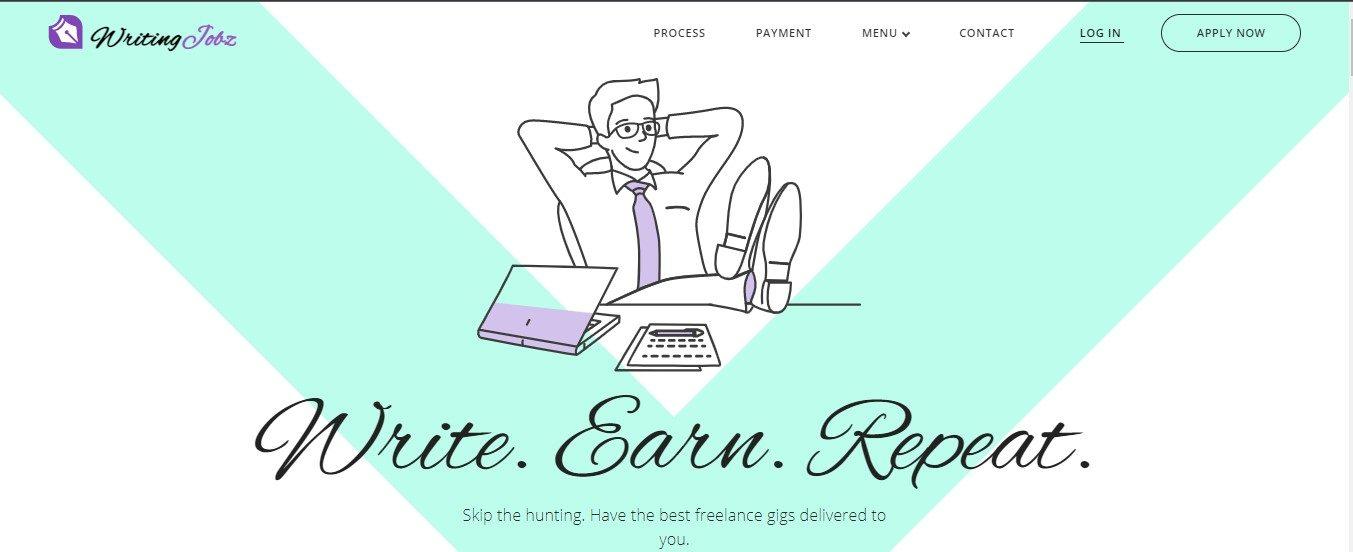 On this website, you can easily apply for proofreading jobs based on the level of experience you have and your availability. This is said to be one of the best websites for proofreading jobs as they focus on providing proofreading jobs only. In addition, you can get assignments from manuscript content to academic writing.
Initially, you can begin with a language task, and after that, you can build your client database by taking a different kind of project. In addition, you can earn up to $11 per page as a proofreader on Writing Jobz.
Also Read: Ways To Earn Extra Income From Home In India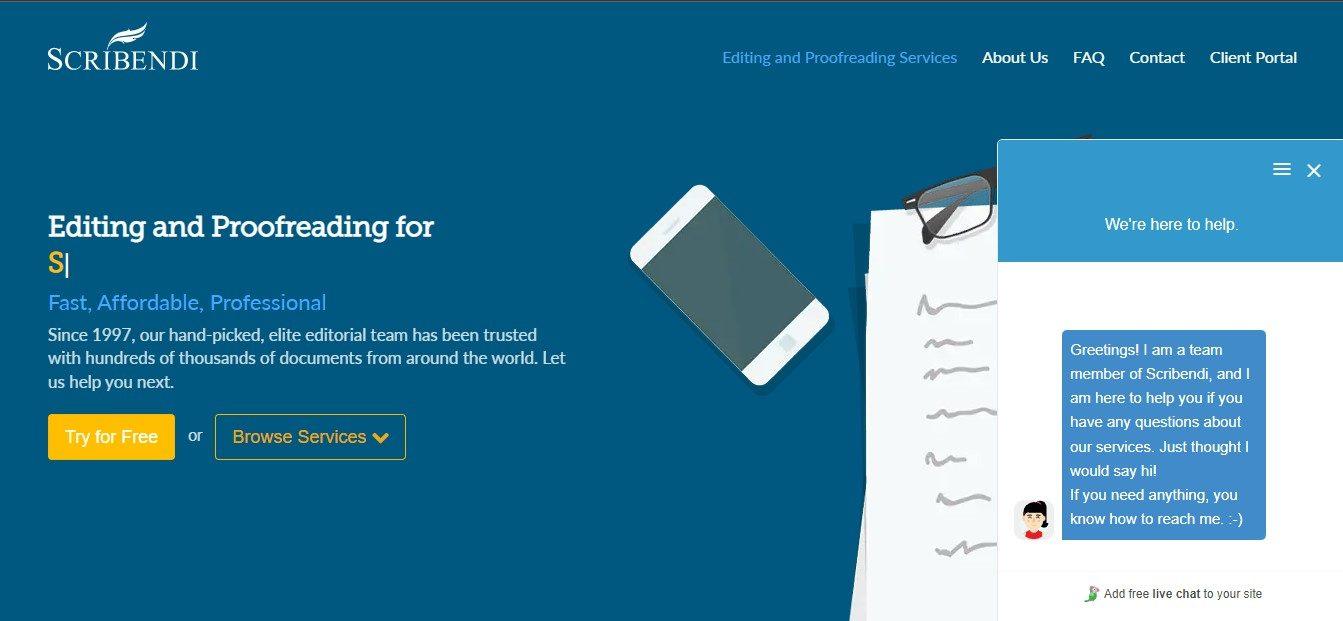 This is a pretty old website that started back in 1997 and can be a great platform for beginners to find online proofreading jobs. They are the fastest-growing community of proofreaders and have numerous jobs for them. The best part is that you can set your own working schedule and work at your ease.
You would require a degree from any university or field, and you should be a native English speaker with an average proofreading speed of 1000-1500 per hour.
It is a proofreading and editing platform, and they use Managed Editing services for hiring top-notch people for their team. For joining their team, you would have to fill a lengthy application form; therefore, you would have to spare some time and fill their form to make no errors.
They primarily provide jobs on proofreading, copy-editing, writing, and substantive editing. Therefore, you would need at least a bachelor's degree to join them.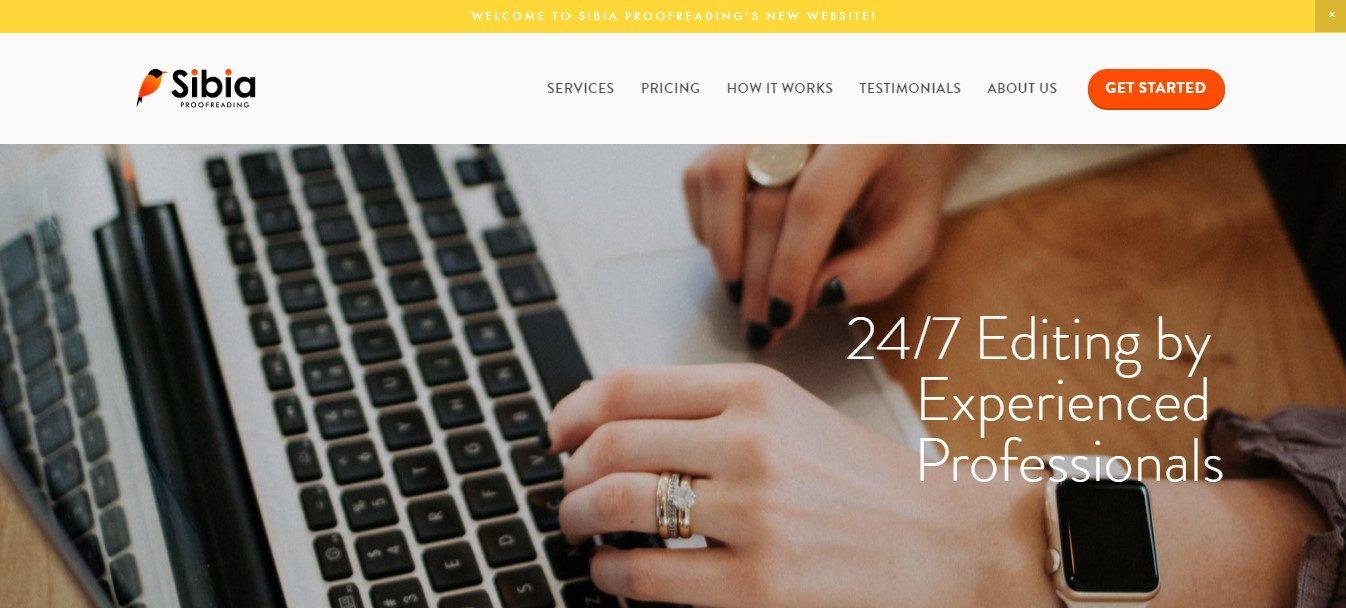 They provide many proofreading jobs from home, which means that you can work from anywhere in the world. Therefore, while selecting the locations, ensure that you select accordingly as almost all the jobs they offer have to work from home options. In addition, you can bookmark the website and check for the jobs regularly as they post jobs persistently.
They usually look for people with some experience, but you can try with them as if you qualify for their test, you can earn a good amount of money every month.
It is an excellent platform where you can find numerous proofreading jobs. They look primarily for two things while hiring; first, you should be available to work on tight deadlines, and second is that you should have a good command of the English language. They usually provide online proofreading jobs from home, which means you can work as per your preference and availability.
This is a great platform plus the good part is that their payment system is also good as there have been very few or no complaints about delayed payment or less payment.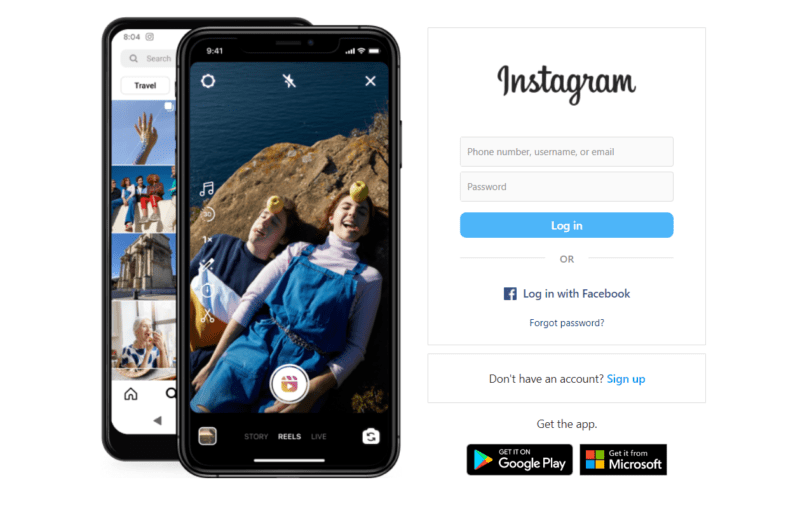 It is an amazing platform to find proofreading jobs. Numerous online entrepreneurs and bloggers search for proofreaders on social media platforms like Instagram. The easiest way to find out a job on Instagram is to seek well-known bloggers and first follow them. You can search by putting blogging hashtags or by searching and type blogger or blogger tips.
Whenever you see any job opportunity, apply for it and be ready with your portfolio and samples. Remember that for getting a job on Instagram creating a network is really important.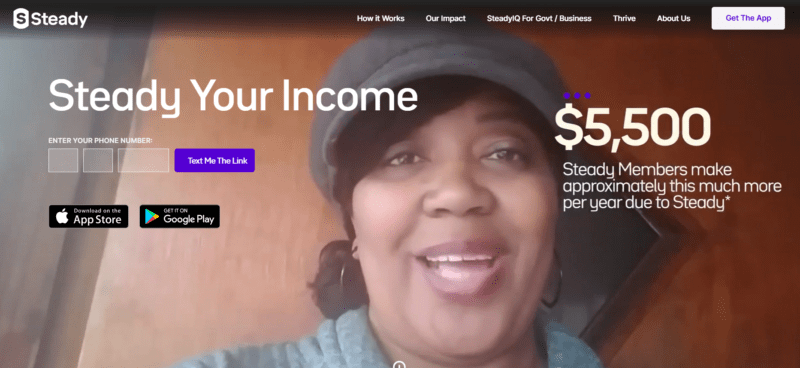 The Steady app is gaining popularity among a wide audience, not only for proofreading gigs but also for various lucrative side hustles. It offers a free sign-up process and asks a few questions to tailor job recommendations based on your work experience and preferences.
Beyond just proofreading roles, Steady suggests a range of job opportunities aligned with your professional background and interests. Moreover, the app aids in tracking your earnings and provides Income Boosters to enhance your overall income. Signing up with Steady is highly recommended to explore the freelance proofreading positions.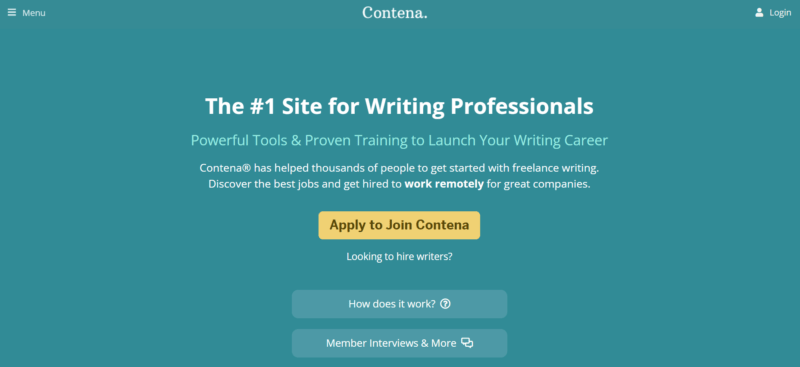 Contena transcends being merely a job board tailored to proofreaders, editors, and writers. It serves as a vibrant community offering a comprehensive array of resources crucial for securing excellent employment opportunities. By embracing Contena, individuals can access freelance as well as full-time remote positions, granting them the flexibility to choose roles that align with their preferences.
Upon commencing a Contena membership, members unlock a treasure trove of resources. These invaluable materials provide precise guidance on venturing into freelance writing, making it an enticing prospect for those seeking to broaden their horizons beyond proofreading gigs.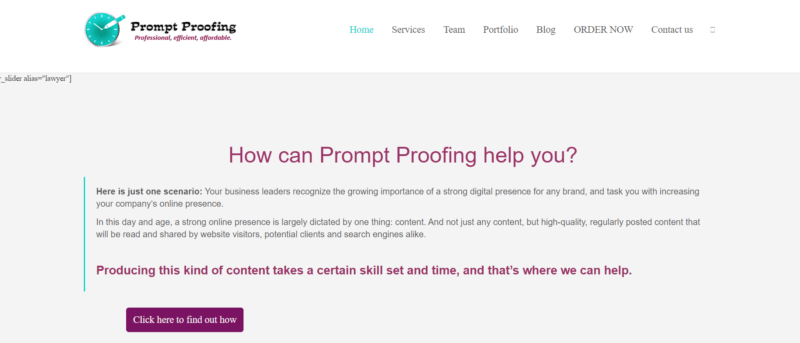 Prompt hires individuals to proofread college admission essays. They mandate a minimum availability of 4 hours per week but express a preference for candidates who can commit to 10 or more hours weekly. On average, editors at Prompt earn approximately $5,000 during the admissions season, with a significant number exceeding $10,000 in earnings.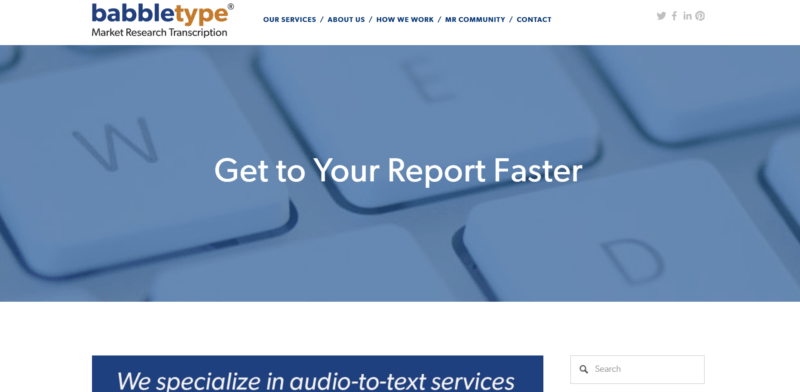 Babbletype offers an online platform for individuals to apply as proofreaders. The main requirement is to be a native English speaker with a basic understanding of grammar rules. The application process is straightforward, and once accepted, proofreaders complete weekly tasks and receive payment through PayPal. The compensation is on a freelance basis.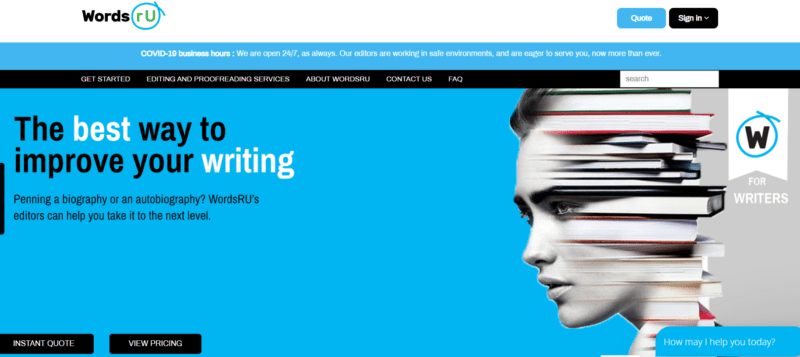 WordsRU, founded in Australia in 2002, offers specialized proofreading and editing services to businesses, academics, and writers. Prospective editors are required to have a minimum of two years of professional experience in editing, copyediting, or proofreading.
Applicants should possess a master's degree, PhD, or possess equivalent professional experience within any academic discipline. WordsRU is actively seeking qualified editors who are available to work during the weekends.
How to Become an Online Proofreader?
You do not require many skills for becoming a proofreader, but you would essentially require excellent spelling and grammar skills and a strong command of the language you are proofreading in. Additionally, it is important to possess the skill of spotting mistakes easily and quickly. In proofreading jobs online for beginners, this is the basic thing required to get you working and earn money online.
But, if you wish to pursue your career in it, you will need a lot of experience, plus you would also need some extra qualifications or certification for that. You do not require a degree to become a proofreader, although some high-paying sites ask for it. But, as a beginner, you need not worry, you can get a job easily and earn good money. All you need is to search for legitimate proofreading jobs online so that you can get your hard-earned money in time.
Advantages of Proofreading
Usually, all the proofreading jobs that these platforms offer work from home, and everyone knows how comfortable and time-saving it is working from home. Freelance proofreading also provides a lot of flexibility and benefits, such as.
You can work any time and from anywhere; all you need is to complete the work within the given timeline.
No start-up cost.
It can be a great platform for moms trying to earn some income while staying home with kids.
Excellent for people who are good at spotting grammatical errors.
Easy to start.
You don't necessarily require a desktop computer to succeed. There are several people making money by proofreading on other devices, like a laptop or tablet.
You don't need the extra-fast internet connection as you will be working with text files instead of videos.
You won't require a printer, a headset, or any other special equipment for starting a proofreading job.
Cons of Proofreading
There can be a few clients that would provide you with tight deadlines or strict guidelines that you might have to follow.
Also, there are a lot of proofreading jobs that may require additional education.
This job is not for someone who gets easily distracted and is in the habit of working under close supervision.
How Much do Proofreading Jobs Pay?
On average, full-time proofreaders earn around $52,110 annually, with top earners exceeding $105,000 per year. Earnings vary based on experience and the complexity of the tasks. Experienced freelance proofreaders have the flexibility to charge higher rates.
Typically, proofreading rates range from $10 to $50 per hour. However, specialized proofreaders in legal or medical domains can command rates of up to $90 per hour, especially in major cities like Los Angeles or New York. It's essential to consider your workload capacity. A proofreader with multiple clients will generate higher income compared to someone seeking supplemental earnings with one or two clients, working part-time.
Skills Required to Become a Proofreader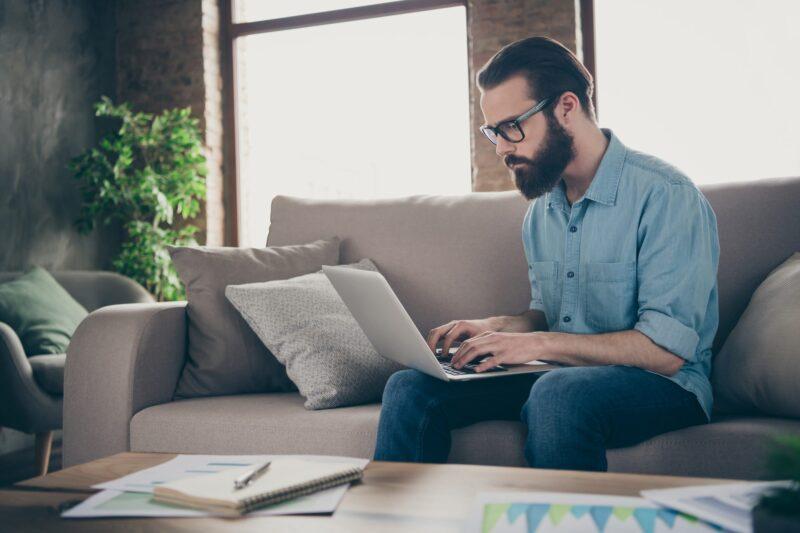 The foremost thing is time management, especially if you are a mother or doing it for additional income and your full-time job.
The next important thing needed is good command of English and skills to spot mistakes quickly and easily.
Great vocabulary and grammar skills are a must for becoming a good proofreader.
In addition, you should be aware of the proper usage of a comma, subject-verb agreement, and standard proofreading marks.
You should have patience as you should read the document slowly and carefully to find mistakes that the original writer missed. As if you rush through the document, you might miss some errors.
Tools Required to Become a Proofreader
There are many online proofreading jobs for beginners in the market, but if you wish to become a professional proofreader, you would require a few tools to make your work stand out. Here are some of the tools for you:
1. Google Docs- Various online proofreading jobs are done through Google Docs. The major benefit of using it is that you can share the document easily. You can also insert the comments to the original document, making changes pretty simple on Google docs.
2. Dropbox- It is also a nice platform for sharing documents with clients who use MS Word or another word processor
3. Grammarly- It is a well-known proofreading tool, and many professionals also use it. You can spot grammar and spelling errors on it. They offer both free and premium versions. If you are a proofreader, then it would be better if you opt for their premium version. Using it saves a lot of time and can make your work easy as it also provides you suggestions for sentence structure and writing style.
4. McGraw-Hill's Proofreading Handbook- This tool is a must for both beginner and professional proofreaders. They give you several tips and tools that make the proofreading process simple and even more efficient.
FAQs
Q1. Is it essential to have a degree for getting a proofreading job?
Ans. Possessing a degree is not always important for getting a proofreading job. Although, various companies prefer proofreaders to have a bachelor's degree in English or related fields. But different clients have different demands, so no need to worry; even if you don't have a degree, you can still get an online proofreading job as experience and results matter more to clients than a degree.
Q2. Are proofreaders in demand?
Ans. This is an important question that should be answered before ending the article. You can rest assured about this profession as proofreading is always in demand. Bloggers, book writers, various big companies, and individuals need proofreaders for their different needs. They are an evitable part of the writing process; hence there is permanent demand in the market.
Q3. How flexible are proofreading jobs in terms of timings?
Ans. Flexibility is one of the boons that proofreading jobs bring along. Of course, there would be a deadline, but you can work anytime you want and from anywhere in the world. As long as you meet your deadlines, it does not matter when you work and from where.
As you gain experience, your speed will increase, and you will complete the work very quickly and efficiently. But, if you are a proofreader in a traditional office setting company, you would have a fixed schedule and timing.
Also Read: Best Freelance Marketplace and Platform
In conclusion, online proofreading jobs offer a flexible and accessible way to earn income while honing valuable skills. Whether as a part-time gig or a full-time career, they present a viable option for many individuals.