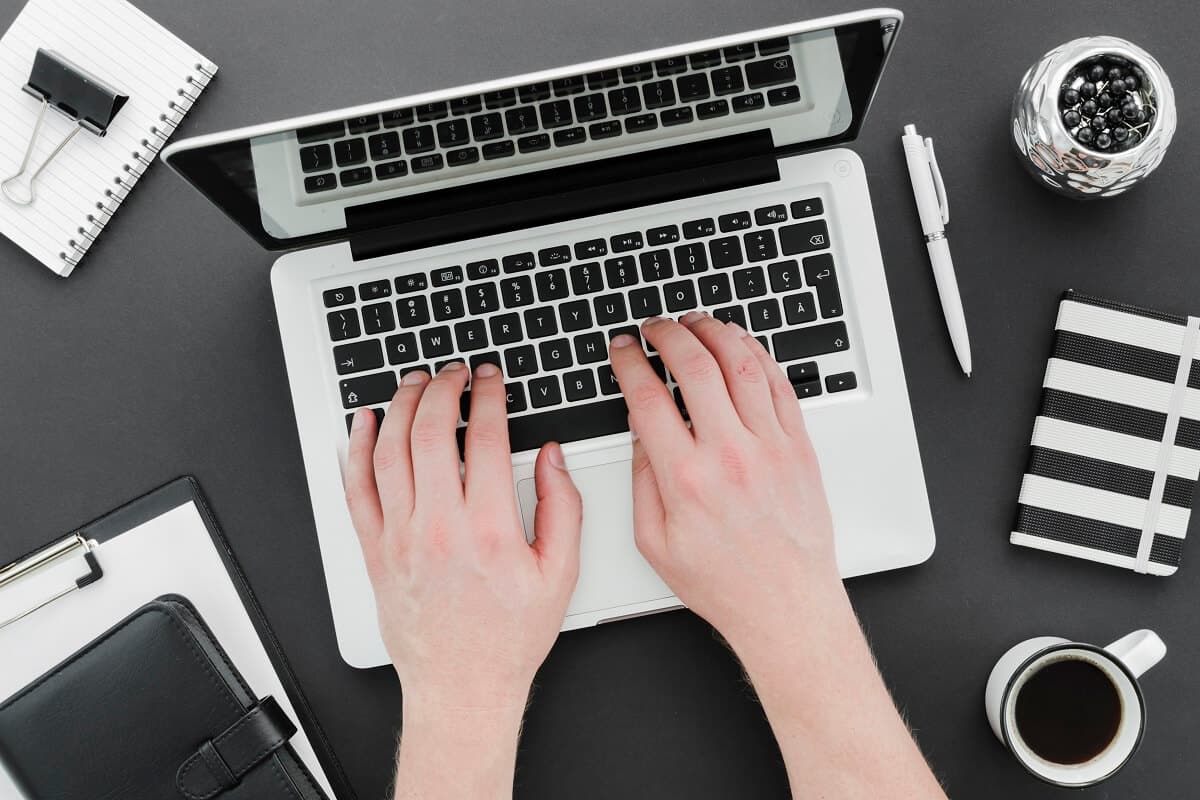 If you are looking for online data entry jobs that you can do from the comfort of your home without any initial investment, you've come to the right place. In this era of remote work and flexible opportunities, there are several legitimate options available where you can earn money by entering data online. Whether you have prior experience or are a beginner seeking extra income, these data entry jobs offer flexibility, convenience, and the potential to earn a decent income without requiring any financial risks. In this article, we will explore the best online data entry jobs that allow you to work and earn from home.
Best Online Data Entry Jobs from Home without Investment – List of Websites
These typing jobs involve the conversion of various types of data, such as audio, video, and images, into written form using a keyboard. The data is typically transformed into digital formats like MS Word, MS Excel, and PDF, based on the specific requirements of the clients.
In the past, this kind of work was carried out using mechanical typewriters, but nowadays, keyboards are used for data entry jobs. The job offers the opportunity to earn a decent income while working from home, without requiring any initial investment. This type of work is well-suited for individuals with limited qualifications and those who are unable to pursue traditional employment outside the home, such as housewives, students, women with young children, and retired individuals.
Let's look at the best websites for online data entry jobs from home without investment: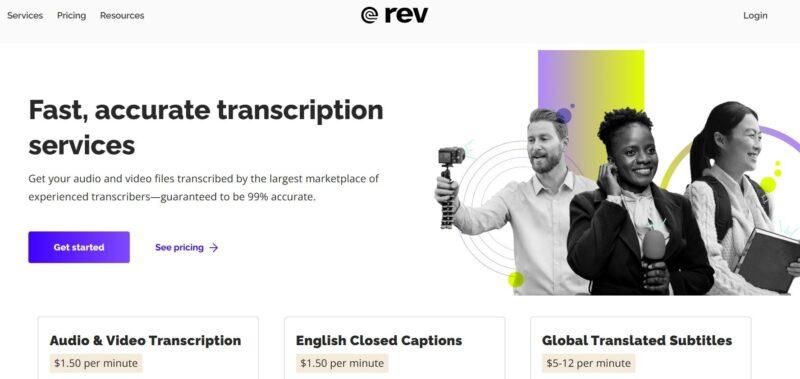 This is one of the most renowned websites for online data entry jobs. On this website, you will find a lot of transcription and captioning types of jobs. Initially, you would have to complete the qualifiers task where you transcribe various audios, and they pay as per audio minutes.
For one minute, you will get around $0.35-$0.70. As you finish the transcription of 60 minutes, they promote you to the next level. They pay weekly through PayPal, and you can work anytime with them at your convenience.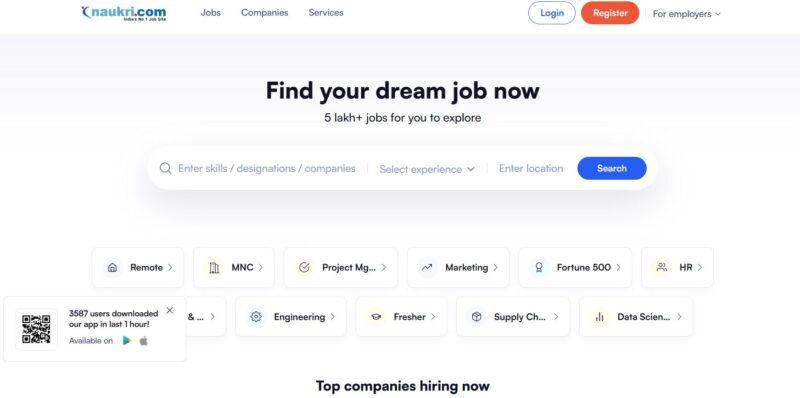 Naukri.com, a leading job portal in India, is among the top 10 online platforms for data entry jobs. With over 15,170 job openings available, you can easily search for a suitable position using specific keywords.
The portal provides various filters like location, salary, experience, job type, and more to narrow down your search. Job details, including company name, role, experience, location, and required skills such as MS Office, are provided for each listing. To apply for a job, registration is required, which can be done by both freshers and professionals.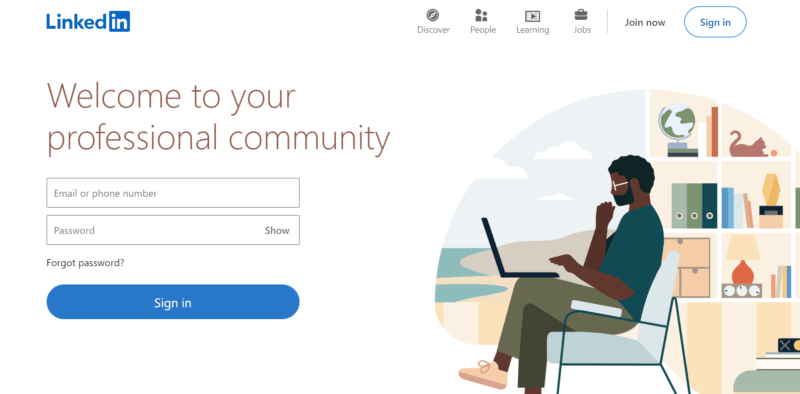 LinkedIn is an excellent platform for discovering online data entry jobs that don't require any upfront investment. It offers individuals the opportunity to grow their professional connections by connecting with professionals from around the world.
Additionally, LinkedIn caters to businesses by offering them a comprehensive directory of professionals they can approach when they require specific services. By utilizing LinkedIn, you can establish contact with online data entry companies and explore potential job prospects.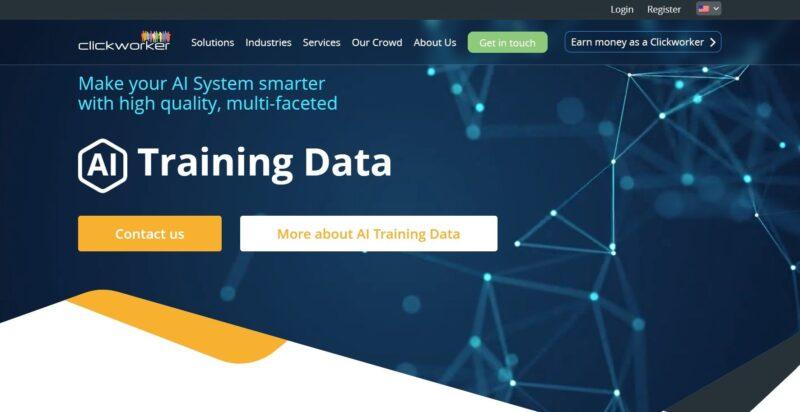 You might get surprised to know that NASA launched it as an experimental project; they hired workers to participate in scientific work. But today, the website has changed completely, and they hire workers to do small tasks for them. These tasks can be filling online surveys, doing web research, proofreading, etc. 
The nice part of this website is that they seek people who can do all kinds of work for them and have plenty of jobs for you. If you have time and want to pursue data entry jobs as your career, you can create your profile on their website and take a short assessment. 
The type and quality of the job would solely depend on the score you will get in the assessment. They pay you on a per-task basis, and their payment is weekly.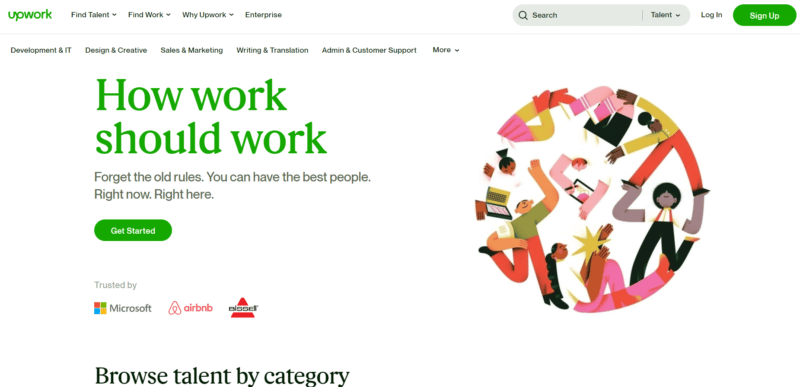 This is one of the leading websites for online data entry jobs from home. The best part is that here you will get active jobs from employers from their job section. If you wish to get more and more jobs, it is advisable to create an excellent profile so that people can contact you easily and you can get a fair amount of money for your tasks.
In fact, if you want, you can also contact your prospect directly to find a job from them. Here you would get millions of freelancers and job providers who give data entry jobs and other micro-jobs. This is a reliable website where you can earn a good amount of money based on the tasks you get.
Also Read: 30 Best Home Based Business Ideas for Housewives & Moms
It is a renowned freelance marketplace wherein you can easily advertise your skills and get jobs. You can list the things you are skilled or experienced at, such as writing, translating, data entry, transcribing, etc. There are a plethora of people who are making good money with the help of this website. You can create your profile on Fiverr and list as many skills you want.
You can earn a minimum of $5 for each task you are assigned. Fiverr is a great place to get good jobs and earn a decent amount of money.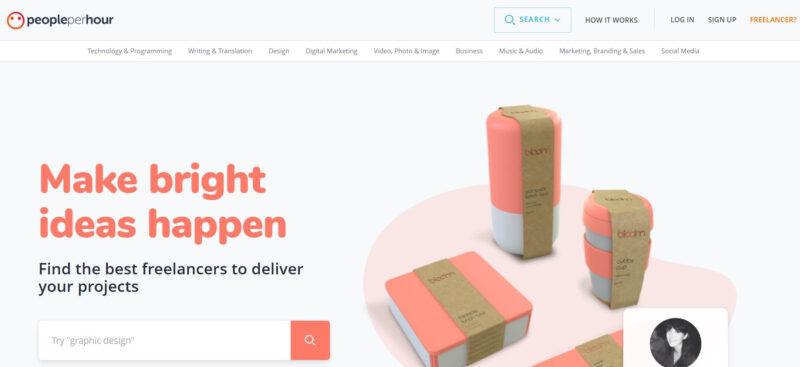 It is a trusted data entry website and a community of freelancers who are ready to do any work for a willing requester. The clients hire freelancers, usually either on an hourly basis or project-wise. 
The requesters are also happy with their services as they just notify about the type of work and person they want, and then they notify all the relevant freelancers to apply for it.
This is a trusted website where you can turn this online data entry job into a trusted return career.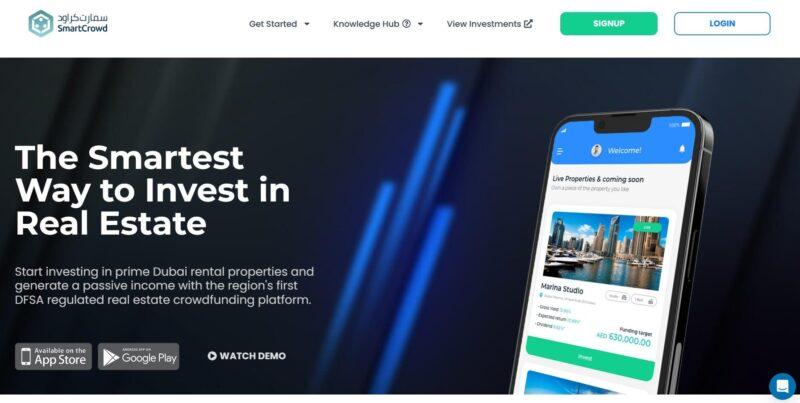 This company deals with community management and has more than 100000 cloud workers working for them from all over the world on a regular basis. It is a reliable website and is very user-friendly. 
You can easily create an account with them free of cost, but you need to give a test before getting accepted by the website. They will ask you certain questions such as about your education, demographics, experience, language skills, etc., and based on that, they give you a test. If you pass the test, you would be able to see many job opportunities for yourself in data entry jobs and many more.
But the amount of work you will get would depend on the score you get on the test; hence, you need to score well on their test.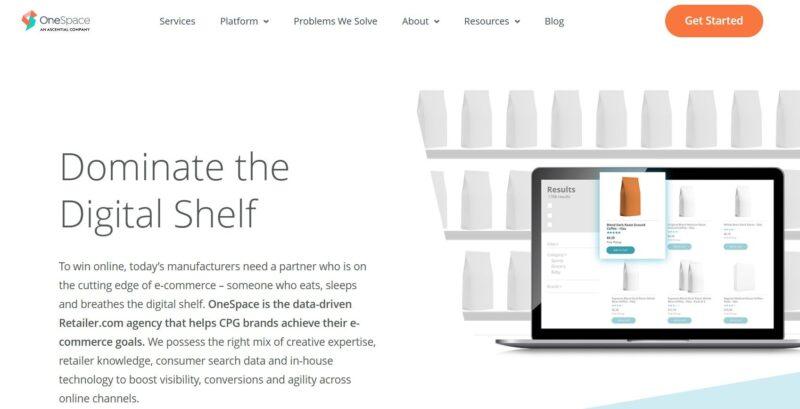 This Company is primarily a Software platform that offers workflow automation solutions for businesses. But, they also a different portal for freelancers where they hire people for various data entry jobs. They have a lot of data entry jobs that you can do if you are well educated.
There is no fixed time frame for doing the work; you can work at your convenience and pick any work as per your skills and interest. The best part is here you will get to work with big brands such as eBay, Walmart, Staples, etc.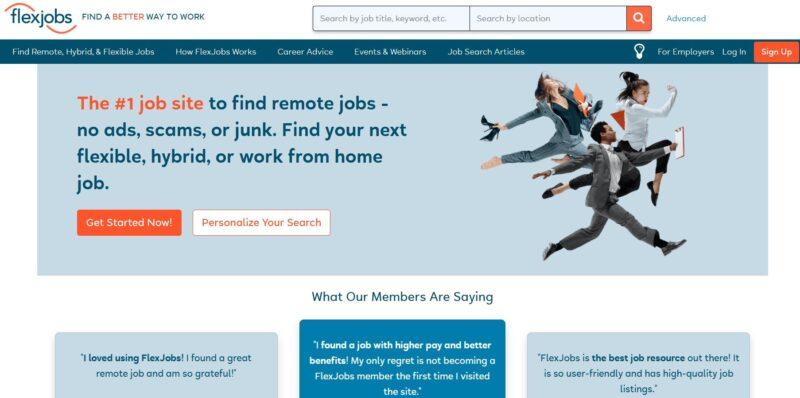 FlexJobs, an exceptional online job platform, boasts an extensive selection of employment opportunities with hundreds of jobs available at any given time. By registering on the website, users gain access to numerous remote data entry positions.
FlexJobs primarily focuses on facilitating work-from-home arrangements. The platform's user-friendly interface simplifies the job search process, offering direct access to legitimate employers who have undergone rigorous screening procedures to ensure user safety.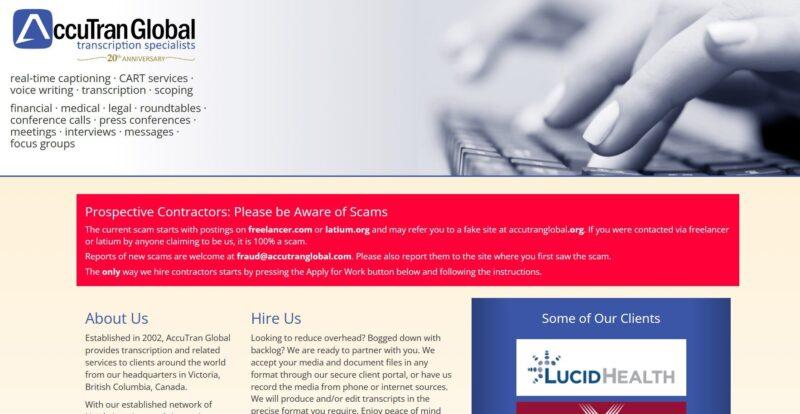 AccuTran Global is another reputable company that offers a range of job opportunities including data entry, transcription, captioning, voice writing, content writing, and more. They actively hire freelancers for these roles and are open to candidates without prior data entry experience.
While they are based in Canada, they also consider applicants from the UK. One of the key requirements to work for AccuTran Global is a minimum typing speed of 70 words per minute.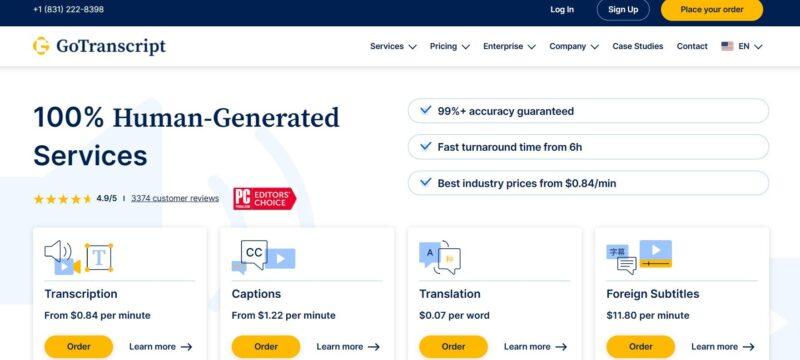 Currently, GoTranscript exclusively recruits transcribers who are responsible for converting audio files into written text. GoTranscript emphasizes that they offer competitive rates for their online transcription jobs and are continuously seeking transcribers to join their team.
Additionally, individuals have the opportunity to earn money by becoming an affiliate and promoting the company online. If you possess transcription skills, signing up with GoTranscript is highly recommended as it provides a favorable platform for work. Payments are calculated per audio minute, and you can expect to receive them every Friday.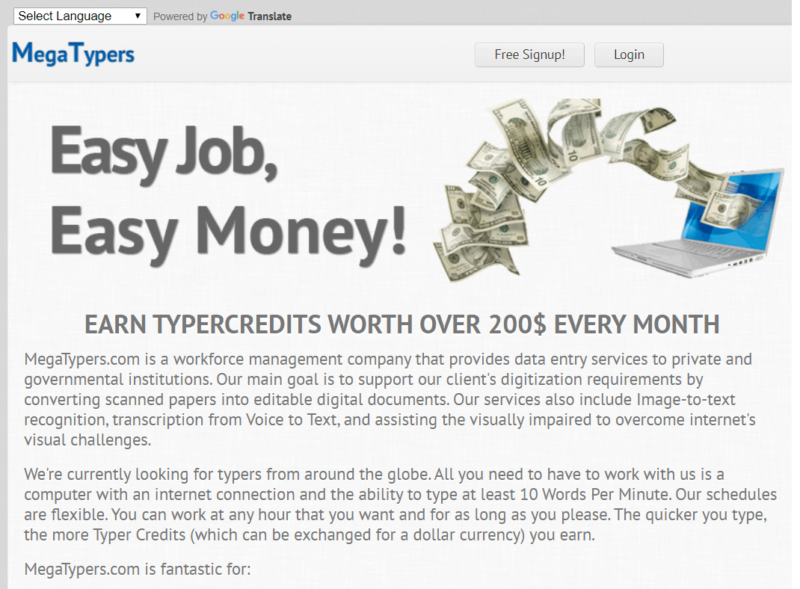 If you are interested in a straightforward and uncomplicated work-from-home opportunity in data entry, this website is just for you. MegaTypers offers positions for tasks such as transcribing voice-to-text and converting images to text. They specialize in providing data entry services to both government institutions and private companies, and they hire individuals worldwide. All you need to get started is a computer and a stable internet connection.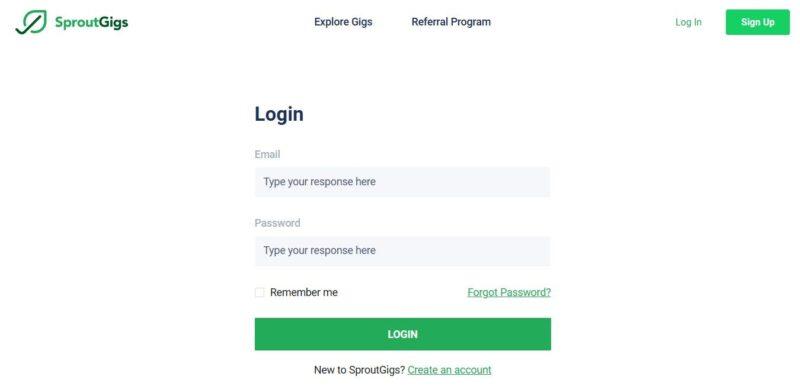 SproutGigs, similar to Clickworkers, offers opportunities for freelancers to engage in small tasks during their spare time or between jobs. This platform is ideal for individuals interested in exploring part-time data entry jobs rather than committing to full-time work.
Freelancers have the flexibility to undertake enjoyable activities like creating amusing TikTok videos, promoting content, leaving comments on blogs, and, of course, performing online data entry tasks. The registration process is free, allowing users to begin completing tasks immediately.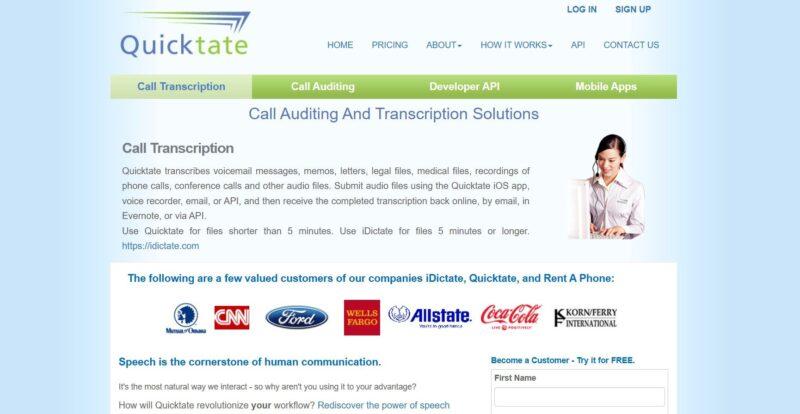 Quicktate is a reputable transcription company that seeks to hire independent contractors who possess the following qualifications:
Proficient spelling and punctuation skills.
Accurate typing abilities.
Capability to follow instructions effectively.
Prior experience in transcription.
Access to necessary equipment and a suitable office space for work.
Quicktate offers flexible working arrangements, allowing contractors to determine their own hours and create a schedule that suits their needs. The data entry tasks encompass transcribing a variety of files, including voicemails, memos, medical documents, conference calls, and phone conversations.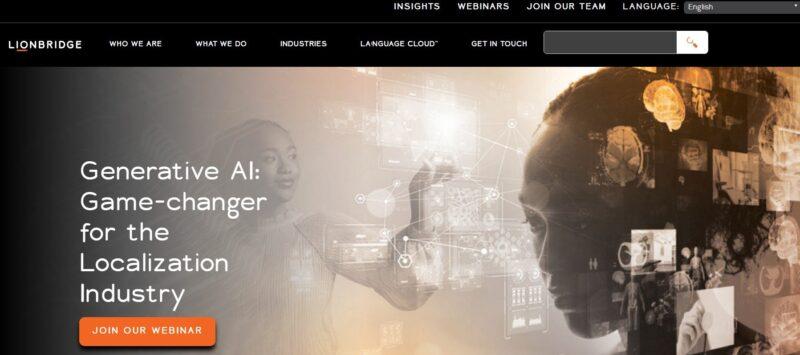 Lionbridge, a reputable company with over 25 years of experience, is well-established in the field of data entry. In addition to offering data entry jobs, they also provide services such as website testing and data research. To begin working on the platform, Lionbridge requires applicants to undergo a brief evaluation.
One notable advantage of Lionbridge is that they offer prompt payment upon task completion, allowing users to withdraw their earnings once they reach a minimum threshold of $30.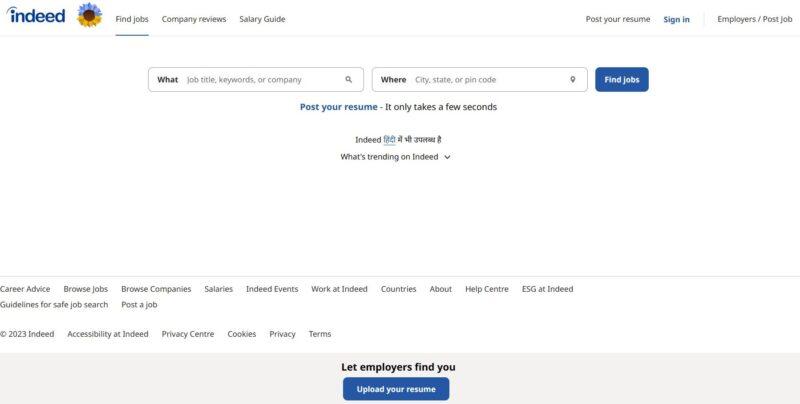 When it comes to locating reputable online data entry jobs offered by trustworthy companies, Indeed serves as an excellent resource. Indeed enjoys significant popularity, attracting numerous job seekers who rely on its website to discover suitable career opportunities.
To leverage Indeed effectively, simply visit their site, sign up for a free account, and upload your resume and qualifications. Once you've completed these steps, you can begin searching for job postings that align with your profile.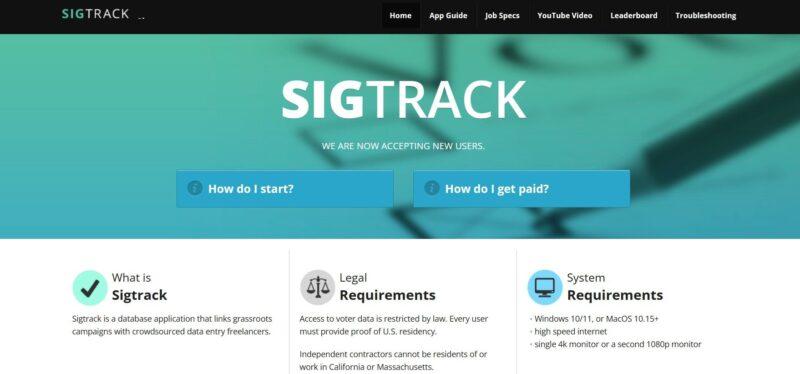 SigTrack is a reputable company that offers data-entry jobs and specializes in processing voter registrations within the United States. They are known for providing virtual work opportunities, making it convenient for individuals who are seeking fulfilling data-entry positions. While prior experience is not mandatory, SigTrack requires applicants to be U.S. residents with proficient reading and writing abilities, as well as reliable internet access. If you are interested in embarking on a virtual data-entry job journey in the United States, you can begin by signing up with SigTrack.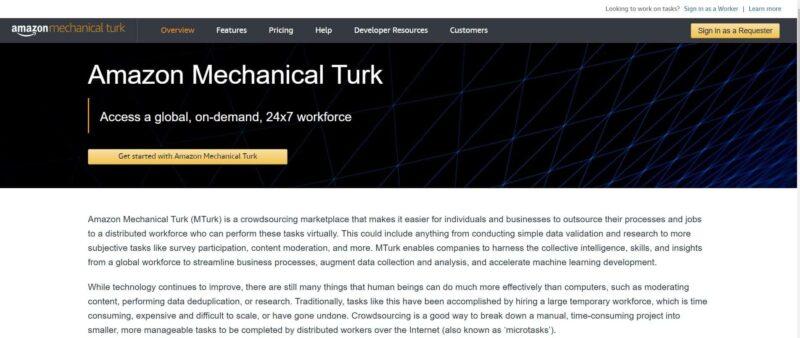 MTurk, also known as Amazon Mechanical Turk, is an online platform that enables businesses to outsource small tasks to a distributed workforce in exchange for compensation. Workers on MTurk can earn varying rates, typically ranging from $2 to $7.25 per hour. The tasks available on MTurk encompass a wide range of activities, including but not limited to completing surveys, transcribing audio or video clips, offering basic customer service, and performing other similar assignments.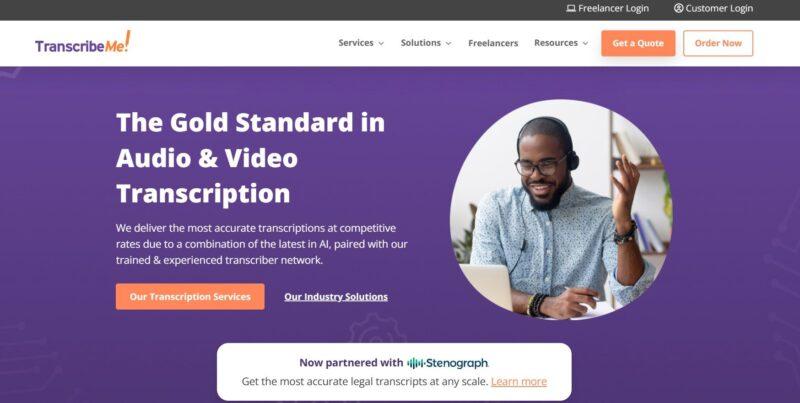 This website provides transcription jobs mostly, and the best part about this website is that they do not ask for any prior work experience in data entry. There are just two prerequisites to work with them: the chrome browser and another is a Paypal account. They take a transcription test before hiring candidates.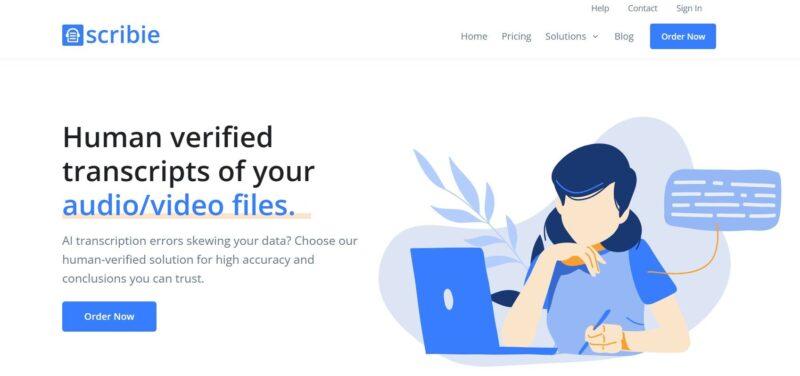 You would be glad to know that this website pays well to its members, and it also accepts international members. They hire freelancer typists to work at home. Their files are usually for less than six minutes, and they distribute work on a first-come basis.
Like the above websites, you would have to clear their transcription test, and once you become their member for every audio, they pay $2 to $25 for an hour.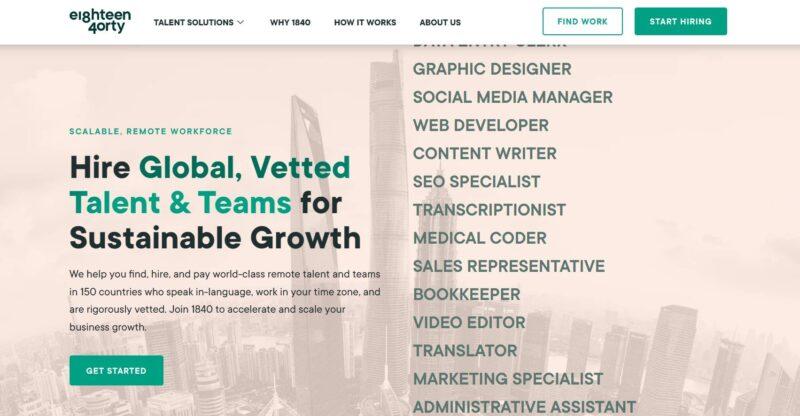 1840 & Company is a renowned global freelance marketplace and BPO provider that specializes in assisting companies of all sizes and industries with outsourcing their back-office operations, including tasks such as data entry and virtual assistance. This platform serves as an ideal hub for freelancers who are interested in clerical work and are seeking data entry jobs.
To join, aspiring freelancers must undergo an application process, as the platform carefully evaluates and interviews all applicants to ensure they possess the necessary skills and experience for the job. Once accepted, 1840 & Company offers an excellent opportunity for freelancers to embark on their data entry careers, with the advantage of a less competitive environment compared to larger and more popular job sites.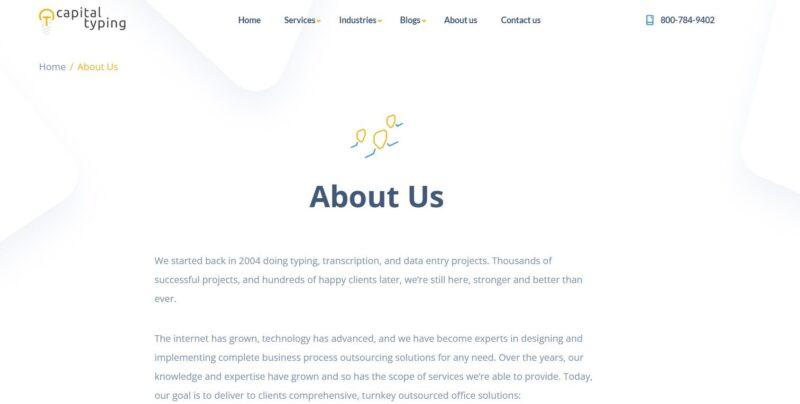 It is a renowned outsourcing platform that specializes in offering businesses a wide range of services, including data entry and language translation. At Capital Typing, you can engage in a range of tasks including transcription, data entry, market research, translation, and even customer service, all performed remotely.
If you're interested in applying for a job with them, you'll need to send your resume to jobs@capitaltyping.com. It is important to include your Skype ID as they will utilize it for further communication and evaluation purposes. Additionally, they offer the option to test your eligibility before formally submitting your application.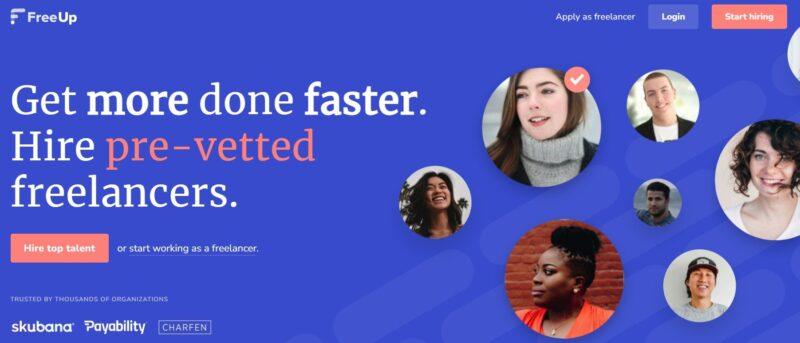 FreeUp is a platform designed for content creators who seek professional services and offers opportunities for Data Entry specialists. To get started, you need to submit an application and await approval. Once approved, you can apply for specialized projects by setting your desired hourly rate. Weekly payments are made conveniently through PayPal and Payoneer.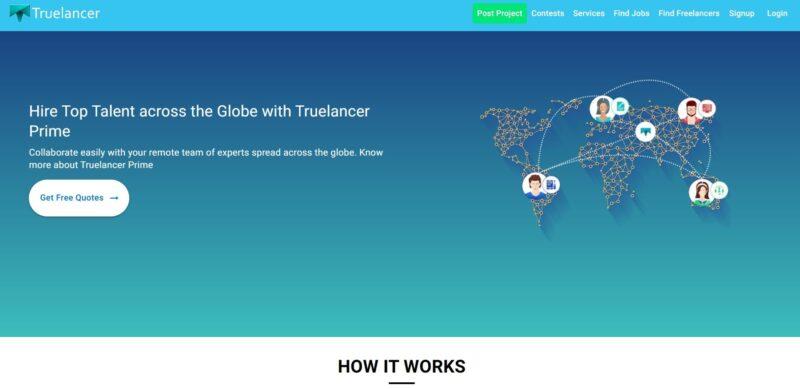 Truelancer, a popular freelance platform, specializes in providing data entry job opportunities. To begin applying for jobs, you'll need to register an account as a freelancer. Similar to other freelancing websites, you'll have the option to search for projects that align with your skills and preferences and submit applications accordingly.
While you can handle multiple projects simultaneously, it's crucial to maintain accuracy to uphold your ratings and reputation. On Truelancer, you can explore projects offered at hourly rates or with specified turnaround times.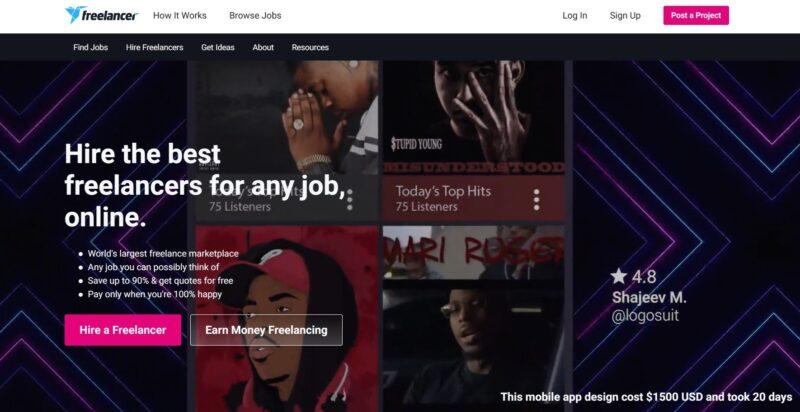 Freelancer is a leading freelancing platform that connects freelancers with businesses seeking data entry services. It stands out as one of the top 10 online data entry job sites due to its quick job search feature, allowing users to find multiple data entry jobs within minutes. Users can utilize keywords and advanced filters like skills and languages to easily discover their preferred job opportunities.
To apply, freelancers need to bid on suitable data entry jobs, and employers select bidders based on vacancies and freelancer skills. Creating a free account on Freelancer enables users to access these job opportunities.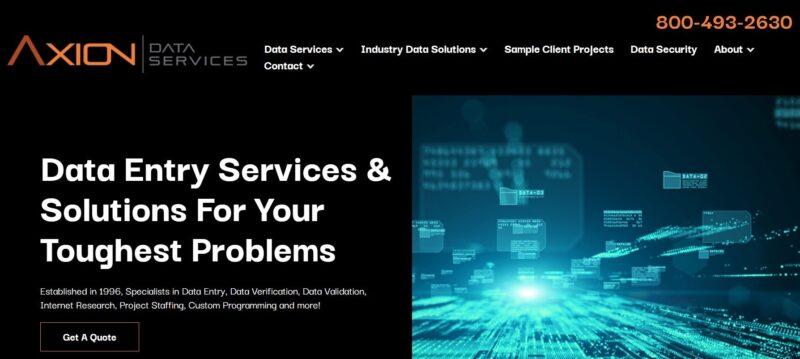 Axion Data Services exclusively provides data entry job opportunities on a contractual basis specifically for individuals residing in the United States. Interested applicants must meet certain eligibility requirements, including possessing 2-3 years of data entry experience with a minimum typing speed of 50 words per minute and zero errors. Those who satisfy these conditions can proceed to register in Axion's contractor database by paying a fee ranging from $5 to $10, depending on the desired duration of retaining their profile. Upon initiating new hiring processes, Axion will reach out to eligible candidates through mail.
Also Read: 20 Successful Home Based Business Ideas in India
What are the job requirements?
The requirements for online data entry jobs from home without investment are very few. Some of the things that you would need are:
A desktop or laptop

Internet connection with good speed

A Gmail account

Bank account in India

Typing software such as MS Word or MS Excel

Basic typing skills

Daily 2-3 hours of time
How much can you earn from online data entry jobs?
There is no fixed earning limit associated with these jobs since your income is directly proportional to your working speed. The more you work, the more you can earn. Additionally, the pay can vary based on the specific project you choose, with verbal typing projects typically offering higher compensation due to their nature. Payment options may vary depending on the client, but typically, compensation is based on the number of pages completed in a project.
Here is the list of average earning from these jobs:
| | | | |
| --- | --- | --- | --- |
| Typing Work | Avg. Payout | Daily Work | Daily Earnings |
| Simple Text Typing | Rs. 10-15 / Page | 30 Pages | Rs. 300-450 |
| Audio To Text | Rs. 150-300 / Hour | 3-4 Hours | Rs. 450-1200 |
| Form Filling | Rs. 50-100 / form | 1-3 Hours | Rs. 100-300 |
| Data Entry Work | Rs. 50-200 / Hour | 4-5 Hours | Rs. 200-1000 |
| Translation Typing | Rs. 100-200 / Page | 10 Pages | Rs. 1000-2000 |
| Content Writing | Rs. 0.20 / Word | 2K-5K Words | Rs. 400-1000 |
| Ad Copywriting | Rs. 0.75 / Word | 1K-2K Words | Rs. 750-1500 |
| Proof-Reading | Rs. 200-500 / Hour | 2-3 Hours | Rs. 400-1500 |
Types of Online Data Entry Jobs from Home
These jobs are best for people who are not much qualified and want to work from home. All you need is good typing speed and a good command of the English language for these jobs. There are various types of data entry jobs; let us have a look at them and gain some insight.
1. Data Entry Keyers
Their key role is to extract pertinent information accurately from all types of documents and then type data into databases such as company templates, CRM, or an excel spreadsheet. Once this is done, then this data is sent to the customers. These jobs are usually offline rather than online. 
Data Keyers are also a part of the quality control department as they check for errors in the data and fix them. The typing speed required for them is 50 words per minute, with a 0% error ratio. Usually, they can earn around $10 to $15, and the amount increases as per the experience. 
2. Data Entry Clerks
Their role is pretty similar to data keyers, but the significant difference is that the data entry clerks have to stand for a long time because of their job role. 
Let us understand the role of data entry clerks by example. You must have visited a hospital, and there they have to keep a patient record, accidental reports, visitors list, and much more. All this is saved in an excel sheet or software by data entry clerks. 
You can also get a government job in a municipal office where they need data entry clerks to maintain records for maintaining town records, birth records, death certificates, etc. 
3. Image to Text Converters
In this job profile, you are given an image that contains a few paragraphs; you would have to read from the image and write it down on a Word document. The paragraph might be of 100 to 150 words but remember they are not just simple English words but include various medical terminologies.
In this profile, you need 99.99% accuracy, which means you have to be vigilant while typing as there is no scope of mistake in it. For one conversion from image to text, you get around $3 to $4; hence you can earn a fair amount of money even if you convert 20 images in a day. 
4. Audio to Text Converters
Here, you would be given audio; you need to listen to it and convert it into a text format. It is not an easy job as you would require excellent listening skills as the voice is not clear and they use technical jargon as well; hence it is vital to have good listening skills so that you convert the data correctly. 
Furthermore, you should have a good command of the English language to understand the words and write them correctly. A good typing speed is also required as you listen to the audio and write the text; therefore, you need to match your typing speed with the audio. 
Therefore, this job is recommended for experienced people as it requires good typing speed and great English and listening skills, along with a lot of accuracies. In this profile, you would be able to earn $5 for one file easily.
5. Medical Transcriptionists
This is one of the most common transcription jobs. Here you have to listen to the recorded audio files and convert them word by word in a word document. These audio files can be voice mail messages, medical files, conference calls, etc. 
This job profile has a massive demand in the USA; various private and public sector companies search for an experienced medical transcriptionist. One of the major challenges in this profile is that sometimes the voice is not clear, and you would also have to understand the thick accent that the doctor uses in the recording. 
Hence, along with the surpassing listening skills, you should know the medical jargon as well. To become a medical transcriptionist, you would need proper training, but you can earn a fair amount of money in this job as many companies are willing to pay $20 to $25 for one hour.
Also Read: 20 Best Freelance Websites to Work From Home
6. Medical Coders
This online data entry job from home without investment is slightly different from a medical transcriptionist. It is the highly paid jobs among all other forms of data entry jobs. A medical coder's job is to read the patients' health report, analyze his medical history, and then transcribe medical history based on the charts and reports.
They translate these codes in a shorthand writing style, which is then used by the doctors to know about the patient's medical history. This job is specifically for people who have a degree or certificate in medical coding. Proper training is given before allotting the work certificate. 
7. Captcha Entry Operators
This can be a fabulous option for people searching for online data entry jobs from home. First, let us understand what captchas are? They are images that comprise text, numbers, and alphanumeric characters that are used to fill in a specific field to prevent spam. 
Your role would be to fill captcha image numbers, alphanumeric data, and image texts to a given spreadsheet or a document in this job. Furthermore, you would also have to solve hundreds of captcha images every day. 
The good thing about this job is that it is fascinating and not boring like the other jobs mentioned. You can earn a fair amount of money in captcha solving, but for that, you would have to solve thousands of captcha in a day. 
8. Captioners
This job is comparatively more advanced than a captcha-solving job; you would have to create heading and captions for an image in this profile. This job is more prevalent in the media industry, such as news channels. You need a lot of creativity for these jobs; it is similar to creating memes on social media. 
 These jobs were not easy to find earlier, but with the immense usage of social media channels like Facebook, Instagram, etc., captioning jobs are readily available. 
The major drawback of this job is that it is not paid that well and if you want to be a serious data entry worker and want to earn more money; then this job might not be a good option. 
9. Copy & Paste Operators
By the name of this job, you must be wondering what would be your role in it? Well, as the name suggests, you have to copy and paste the data, but along with that, you might have to convert a PDF into Word Document, Excel to Word, or vice versa. 
The content can be anything such as numbers, letters, text, etc. For one file, you might have to copy-paste more than 10,000 words. You might get any data copy like address, name, phone number, etc., from database suites such as Oracle MS Access, etc. 
Every company has different requirements for this job post as some might ask you first to sort the data and then do the copy-paste. Usually, the companies who upgrade or change their software need people who can do this job for them.
10. Data Formatters
These jobs are also said to be data entry jobs, but you type less and format more in this profile. You would have to format content in a Word document that would include arranging text in a paragraph form, fonts, indentation, creating a bullet list, etc. 
Another example of data formatting is formatting a form that contains various fields like name, number, address, email, etc. You might have to sort them or remove the gaps and align them properly. This profile pays reasonably well as you can earn $10-$12 per hour for formatting.
Also Read: Work from home without Investment
11. Online Form Fillers
This job profile requires a lot of accuracy; hence it is more of quality typing rather than quantity. In fact, the pay for these jobs is more than regular typing jobs. 
This job is a little challenging as you would be a given data, and from that, you would have to fill the value on a database into every field in the form. This data would be a file that would comprise of customers name, phone number, address, email address, etc.  
You need to be vigilant while filling in the information as even one mistake can lead to false information. You can earn well in this job as they pay around $50 to $70 a day for this job role.
12. Online Survey Responders
This is an exciting job as in this you would have to answer some questionnaires which are very simple and fill up the survey forms. Do not think that you just have to enter any value in the fields; you would have to use your brain to answer these questions.
You can easily fill up the survey forms within 10 to 15 minutes, but it also depends on the length of the survey as sometimes they are a bit lengthy. Usually, a survey contains 10 to 50 questions, but it might vary from company to company. 
There are a lot of companies who provide this opportunity as they need these questionnaires to get the customer's feedback on their product or services. Various people have made their full-time job filling online surveys as they earn more than $50000 from this job annually.  
13. Catalog Data Entry Operators
This is one of the best online data entry jobs from home without investment as you just have to read the data from the database and fill it in online or offline software. The work varies from company to company as an operator's job might be to fill the different fields of a table such as a name, number, price, code no., etc. 
If you wish to be an operator, then it is a mandate to know how to sort and pull out specific data from the database? Logistics and warehouse companies usually need catalog data entry workers. In this profile, you can easily earn around $30000 to $40000 annually.
14. Payroll Data Entry Operators
This is one of the most common data entry jobs; in this, you would have to fill numerous fields such as employee name, age, DOB, date of joining, allowances, salary, etc. For this job role, the company you would join will train you on their software so that you can fill in the details appropriately.
15. Web Content Writers
You can also write content for various bloggers and websites if you are gifted with good writing skills. You would have to write various articles of different lengths as per the requirement of the clients. These articles are usually not too tough as they are generic, and you can write on them after doing some research.
For becoming a content writer, you would need command over the English language so that you can frame good sentences and do not make any grammatical errors. For 1000 words, usually, a web content writer can earn up to $40.
Also Read: Best Online Jobs for Housewives & Work at Home Moms
16. Proofreaders and Editors
This job is relatively easy than a content writer as here you need not write the content. All you need to do is proofread the written content and make the necessary changes, such as correcting grammatical errors, removing typos, etc. 
This job also requires a good knowledge of English as then only you would be able to find out the errors. But, this job pays comparatively less than the content writer because the efforts are also relatively less.
17. Ad Posters
In this job profile, the companies would give you various ads and websites; you would have to post them. You might also have to post these ads on multiple blogs, forums, and classified sites. For every ad that you post, you would be paid a few cents, which means you would have to post lots of ads to earn money. This job pays comparatively less than the other online data entry jobs from home without investment.
18. Customized Reports Creators
This is also a part of data entry jobs; here, you have to prepare reports on the clients' distinct projects. The client would render you instructions on how to prepare the report, such as creating charts, graphs, excel sheets, etc. You can get up to $15 for an hour in this data entry job.
19. Email Processors
This is one of the highest-paid online data entry jobs from home. In this, your role would be to process hundreds of emails every day and find their content and then make a list of them in an excel sheet. You might also require categorizing them; this job is a little time-consuming but is not challenging. 
Another type of work in email processing is that you would be given website links in your email, open these links, and stay on them for 30 to 40 seconds, and get paid.  
20. Database Updaters
If you opt for this job profile, then here your responsibility would be to update the existing database and make new ones online. This database can contain any sort of data, but it usually comprises name, number, address, email id, etc., for different industries.
21. Word Processors or Typists
This job is slightly different from others as in this you would have to create mailing labels, letters, reports, and much more, which is a little bit of technical work. Hence, you should be aware of how to make tables, charts, and graphs as they must be required while working.
In fact, your grammar and vocabulary should also be great as they would be needed while drafting emails and letters. Mostly, the company itself provides training before you start working with them.
22. Data Cleaners
This job profile is also referred to as a data scrubbing or data cleansing job. Here you would have to search and remove incorrect data from the table or database. This file can be in the form of a Word file or Excel sheet. 
23. Data Re-Formatters and Correctors
Usually, in the formatting job, the job role is to format a word document in which you have to align paragraphs, fonts, indentations, etc. Here, you would also have to format a lengthy form that comprises numerous fields like name, address, email id, etc. In this, typing is less, but the important thing is that you should be aware of every rule of formatting.
Also Read: 6 Tips To Work At Home
24. Online Data Capturers
This job needs a lot of research and is very different from other typing jobs. In this, you would have to capture data from different internet publications like e-book or e-magazines. Your English should be extravagant for this job profile, but you get good payment for this profile.
25. Data Entry Operators for the Web-Based System
In this online data entry job from home, you would have to enter data into a web-based system from different kinds of product catalogs. You will have to read the documents related to the legal department or insurance claims and write them on a word document or excel sheet. 
This was about some of the best online data entry jobs from home without investment, but what if the website you work for is fraudulent or illegal. This would lead all your hard work in vain as you might not get paid or the company is a fraud. To save you from such trouble, below are some of the best and reliable websites with whom you can work without any issues.
How to Identify Fraud Data Entry Jobs?
Various people think that online data entry jobs from home without investments are easy and do not require much effort. But, they are absolutely wrong; just like other jobs, it also needs effort and time; hence it is essential that you do not work for any illegal website, fraud, or scam. 
The first thing you need to keep in mind is that you do not always trust the ads and classifieds in the newspaper as they can also be a fraud. 
Secondly, never pay any refundable or non-refundable deposit for registration as usually, such kinds of companies are fake. If you find any such site that asks for money, never pay.
A few signs of fraud data entry websites are:
Ugly URL

Personal bank account number instead of the current account (company account)

Low quality designed sites

Fake Payment Proof

No contact numbers

Poor images and company logo

Bigger pricing plans

No postal address
Pros and Cons of Online Typing Work from Home
Online data entry jobs have their own benefits and disadvantages; let us have a look at both so that you can get a fair idea if you want to choose them as your career or not-
Pros
Simple work-

One of the major advantages is that the work is relatively simple, and you do not need any educational background for doing these jobs.

Without Investment-

This is one of the primary reasons why many people opt for these jobs because they do not require any investment or registration fee. You can start these

online data entry jobs from home without investment.
Free to Join and start-

These jobs have no registration fee, you just need to create your profile, and if you pass the test, you can start working with them.

No special skills are needed-

In most of these jobs, there are no special skills required. All they might ask for is good typing speed and command of the English language.

Flexibility-

As you work from home, you have the flexibility to work at your convenience without any time restriction, plus you can do work from wherever you feel comfortable from.

Type more, earn more-

There are no targets that you need to achieve. The more work you do, the more you can earn. There is no limit to work; if there is a lot of work on the website and you are eligible for it, you can work as much as you want.

Weekly and daily payments-

If you opt for a reliable and genuine website, then there is a surety of payments, and most of the websites pay you on a daily and weekly basis.
Cons
Along with the advantages comes some drawbacks as well; here are some of them-
Time-Limited Projects-

In case if you get a time-limited project, that can be a big issue for you if you are a student or already occupied in some other chores. Therefore, it is essential for you to choose the projects accordingly.

No Job Satisfaction-

The major limitation of online data entry jobs is that there is no job satisfaction as you work for different employees and do distinct work, thus you would not be able to review your performance, which lessens the job satisfaction.

No regular salary-

As the work is not regular; hence the salary is also not regular. This is a significant disadvantage because of which people lose interest in such kinds of jobs.

Use your own equipment-

People who do not have a desktop or laptop feel that this is a major drawback that they have to use their own equipment. As they have to purchase the equipment mainly to start doing online jobs.
Recommended: How To Start Online Reselling Business In India?
There are various legitimate online data entry jobs available that can be done from the comfort of your home without any investment. It is important to thoroughly research and choose reputable platforms or companies to ensure a reliable and secure work-from-home experience.