Having good friends can greatly help you discover more about yourself and motivate you to improve. Interestingly, besides shaping your social life, friends can help you earn as well. This friendship day, learn ways to make money with friends through referrals and other interesting methods. By following them, you can grow your income while bonding with your friends!
How to Make Money with Friends by Referrals
Nowadays, numerous companies and online platforms adopt attractive referral programs to attract customers. These programs offer existing members the opportunity to join an affiliate program and earn referral bonuses by referring friends to the service.
To make money with friends through these referral programs, you need to share the provided referral link or code from your accounts. Bloggers, with their substantial audience, often use referral links as a means of generating income from their blogs. However, even those without blogs can still make money with friends by promoting their referral links on social media platforms like Facebook, Instagram, Twitter, and Pinterest, as well as through traditional word-of-mouth advertising.
If you aim to earn money by referring friends, it's definitely worthwhile to sign up for all of these apps and take advantage of their referral programs.
What are Refer and Earn Apps?
Refer and Earn apps serve as a marketing strategy employed by companies to attract new customers through a rewarding referral system. By inviting friends to join the company, users can accumulate points or credit, which can later be exchanged for cash or various prizes. The number of points earned per referral may differ from one company to another, as some might offer higher rewards for each successful referral, while others provide multiple referral options with slightly lower rewards. The specific rewards and referral structures depend on the individual company's preferences and offerings.
List of Refer and Earn Apps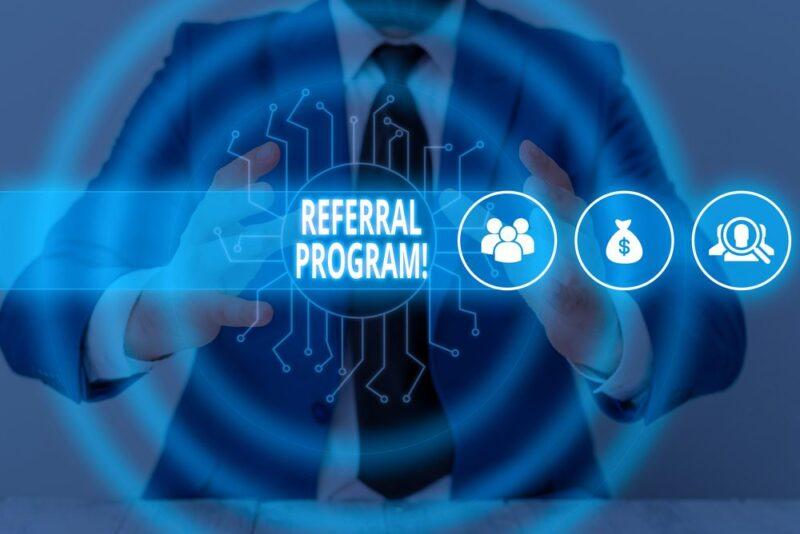 Below is a list of the best refer and earn apps with user-friendly dashboards that allow you to easily track your transactions, referrals, and earnings. Rest assured that all the apps mentioned here are completely legitimate and safe, as they have been extensively researched and verified. Take a look at the top-rated refer and earn apps to make money from your friends:
| | |
| --- | --- |
| Refer and Earn Apps | Referral Rewards (Per Referral) |
| 11 Challengers | 20% of referral's earnings for a lifetime |
| 5Paisa | Rs. 200 referral credit & 12.5% brokerage |
| Acorns | $5 |
| Airbnb | Up to $2000 |
| Amazon Pay | Up to Rs. 75 |
| Ampli | $25 |
| Astra | $375 |
| Batball11 | Rs. 50 |
| BeFrugal | $10 |
| BigCash | Rs. 100 |
| BlockFi | $10 in BTC |
| Blooom | $50 gift card |
| Bluehost | $65 |
| CardCash | $5 |
| Cash App | $5 |
| CashBoss | Rs. 15 |
| CashKaro | Rs. 50 per signup |
| Charles Schwab | Up to $1000 |
| Coinbase | $10 if your friend completes a transaction of $100 |
| CoinSmart | $15 CAD |
| CoinSwitch Kuber | BTC worth up to 400 INR on every referral |
| CRED | Up to Rs. 100 |
| Cubber | Rs. 50 |
| Digit | $5 |
| Dollar Dig | $2.50 |
| DoorDash | $300 |
| Drop App | $5 |
| Dropbox | 500 MB to 1 GB |
| Earn Talktime | Up to Rs.175 |
| EarnEasy | Up to Rs. 50 |
| EarnKaro | 10% of referral's earnings for lifetime |
| Ebates | $10 sign up bonus and $5 per referral |
| Empower | $20 Amazon gift card |
| FabFitFun | $15 |
| Fantasy Power 11 | 20% of network's earnings for lifetime |
| Fetch | 2000 points |
| FreeAgent | 10% discount on subscription plan |
| FreeCharge | Up to Rs. 5000 Cashback |
| Frizza | Rs. 15 |
| Getaround | $20 |
| GetResponse | $30 credit |
| Gift Card Granny | $5 |
| Giving Assistant | $5 |
| Google Pay | Rs. 81 |
| Google Workspace | $8 to $23 per user |
| Groundfloor | $10 |
| Groupon | Groupon bucks worth $10 |
| Groww | Up to Rs. 1000 |
| HELO | Up to Rs. 350 |
| Honeygain | $5 |
| Hostinger | 20% commission from your friend's purchase |
| Hubstaff | 10% subscription discount |
| Ibotta | $10 |
| IIFL Securities | Up to Rs. 500 |
| InboxDollars | $1 |
| KashKick | Up to 25% of your friends' points |
| LendKey | $200 |
| M1 Finance | $10 to $50 |
| Mall91 | Rs. 6 |
| mCent Browser | Up to Rs. 40 |
| Meesho | Rs. 1000 |
| Mobikwik | Rs. 75 |
| Moomoo | 5 free stocks, each worth $2000 |
| MPL Pro | Up to Rs. 10000 |
| Mr Rebates | 20% of the original rebate |
| My11Circle | Up to Rs. 551 |
| MyPoints | 25-750 bonus points |
| Nestaway | Rs. 1000 |
| OYO | Rs. 500 for installing with referral link and Rs. 200 per invite |
| Payoneer | $25 |
| PayPal | $10 |
| Paytm Money | Rs. 300 |
| PhonePe | Up to Rs. 150 |
| Pocket Money | Up to Rs. 160 Daily |
| PrizeRebel | 30% of your friends' earnings |
| Public.com | Free stock worth $3 to $300 |
| Purple | $25 gift card |
| Qapital | Up to $100 |
| Quip | $5 |
| Raise | Up to $100 |
| Rakuten | $40 |
| Rebaid | $10 |
| RebateKey | Up to $20 |
| RebatesMe | $10 |
| Robinhood | $500 every year |
| Rover | $50 |
| RozDhan | Up to Rs. 50 Sign Up Bonus |
| Sam's Club | $10 gift card |
| Shakepay | $30 if your friend buys cryptocurrency worth $100 |
| ShareChat | Up to Rs. 1 Lakh A Month |
| Shopkick | Gift cards worth $5 |
| Slide | $20 |
| SoFi | $15 |
| Spanx | $20 off on your purchase |
| Stash Invest | $30 |
| SugarSync | 10 GB storage space |
| Swagbucks | $5 |
| Sweatcoin | Up to $1000 |
| Swiggy | Up to Rs. 75 |
| TaskBucks | Up to Rs. 25 Per Friend |
| Tesla | $300 to $500 |
| Times Prime | Rs. 100 |
| Titan | Portfolio worth up to $10,000 |
| T-Mobile | $50 |
| TopCashback | $25 free cashback |
| Tornado | $10 to $1000 |
| TurboTax | $25 |
| Unifimoney | $25 |
| Unique Rewards | $5 for every active referral |
| Univox Community | $2 |
| Upstox | Up to Rs. 600 |
| Viggle | $5 sign up bonus and $5 per referral |
| Vision11 | Rs. 100 and 20% commission lifetime |
| VOONIK | Rs. 50 |
| Wealthfront | $5,000 managed for free |
| Webull | Up to $1400 |
| Winzo | Up to Rs. 55 |
| Wise | Up to £50 if 3 friends transfer £200 |
| Worthy Bonds | $5 |
| ySense | Up to $50 per task and $5 per survey |
| Ysense | 20-30% of your friends' earnings |
| Zerodha | 300 reward points |
| ZET (Previously OneCode) | Rs. 25 Bonus on every referral and 10% of referral's earnings for a lifetime |
| Zoho | 15% commission based on your friend's subscription fee |
| Zupee | Up to Rs. 100 |
Also Read: INDMoney Refer and Earn Program: Referral Code Benefits
Types of Refer and Earn Platforms
There are various popular types of refer and earn apps that allow users to make money with friends through referrals. These apps cover different categories, including:
Gaming Apps: They not only let users make money with friends by playing games but also provide a referral program. Users can refer friends and family to download the app and earn rewards, like up to Rs. 10,000 per referral.
Cashback Apps: These platforms offer cashback to users for making purchases through the platform. Their refer and earn program rewards users for getting others to download the app.
Online Shopping Apps: Such apps allow users to refer friends and earn money when they sign up and use the app for shopping. Many online shopping apps have referral programs in place.
Payment Apps: Payment apps offer refer and earn programs where users can share referral codes with friends, leading you to make money from your friends for every successful referral.
Rewards Apps: These apps provide users with rewards like discounts, gift cards, and incentives for completing tasks, surveys, and watching videos. They also have a refer and earn program for successful referrals.
Survey Apps: They enable users to make money with friends by completing surveys. These apps typically have a referral program, rewarding users for referring new users who complete surveys on the platform.
How do Referral Programs Work?
A basic referral campaign operates through a personalized web link that customers can share with individuals in their network. When the referred person uses this link to create an account, they unlock a reward, such as a voucher. Additionally, if the referred person makes a purchase after creating the account, the person who referred them also receives a reward.
Alternatively, some referral programs utilize a referral code instead of a link. In this scenario, the referral code can be manually entered during the account creation process. Both methods achieve the same outcome, as the referral URL contains the referral code of the referring person.
Why are Refer and Earn Apps Effective?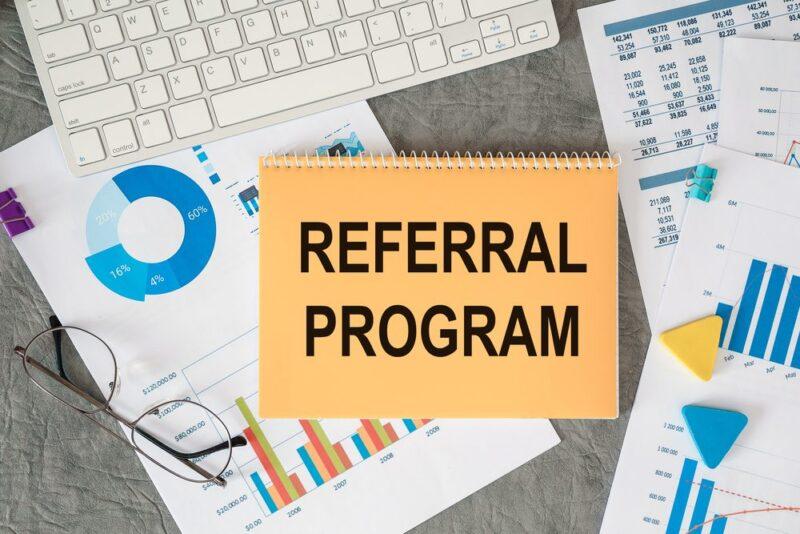 Refer and Earn apps have gained popularity for various reasons, making them an attractive option for users seeking rewards and extra income. Here are some key factors contributing to their appeal:
Easy Reward Earning: Refer and Earn apps provide a simple and effortless way to make money with friends or earn rewards. By inviting others to join the app or perform specific actions, users can earn cash back, gift cards, points, or other incentives with minimal effort.
Supplementary Income Opportunities: In addition to offering rewards, some refer and earn apps go a step further by presenting users with additional income opportunities. For instance, certain platforms enable users to start their own online businesses and earn commissions on sales generated through their referrals. This flexibility allows users to explore entrepreneurship and supplement their income.
Diverse Reward Options: Refer and Earn apps typically offer a wide range of rewards, catering to different user preferences. These rewards can include cashback, gift vouchers, coupons, discounts, exclusive access to features or events, virtual currency, and more. Users have the freedom to choose rewards that best suit their interests and needs.
Community Building and Engagement: These apps foster a sense of community among users by encouraging them to invite friends and family. This creates shared experiences and discussions related to the app's features, rewards, and benefits, enhancing user engagement, loyalty, and overall satisfaction.
Leveraging Personal Networks: Rather than relying on traditional advertising methods, Refer and Earn apps capitalize on the power of personal networks. Existing users share their positive experiences with friends and family, leading to word-of-mouth marketing that benefits both the users (through rewards) and the app (through new user acquisition).
Easy to Begin: Refer and earn apps offer a low barrier to entry, requiring minimal investment and a simple sign-up process. Just share your referral link, and you're ready to start earning.
Personal Endorsement: These apps allow you to endorse products and services you genuinely believe in, tapping into your passion and motivation to refer others.
Flexible Earning: Enjoy the freedom to work on your schedule and terms with refer and earn apps, making it an ideal option for those seeking a non-traditional, flexible income stream.
Other Ways to Make Money from Friends
Take a look at these creative and enjoyable ways to make money with friends. From collaborative ventures to shared projects, these ideas not only offer lucrative opportunities but will also strengthen your bonds of friendship.
1. Organize a Group Yard Sale
Organizing a group yard sale with your friends can be a great way to quickly earn some extra cash while decluttering your homes. Collaborating with friends offers several advantages, including a wider network for promoting the event to attract more visitors. Additionally, having extra hands around will be helpful in cleaning up and transporting any unsold items to donation centers.
2. Venture into Business Together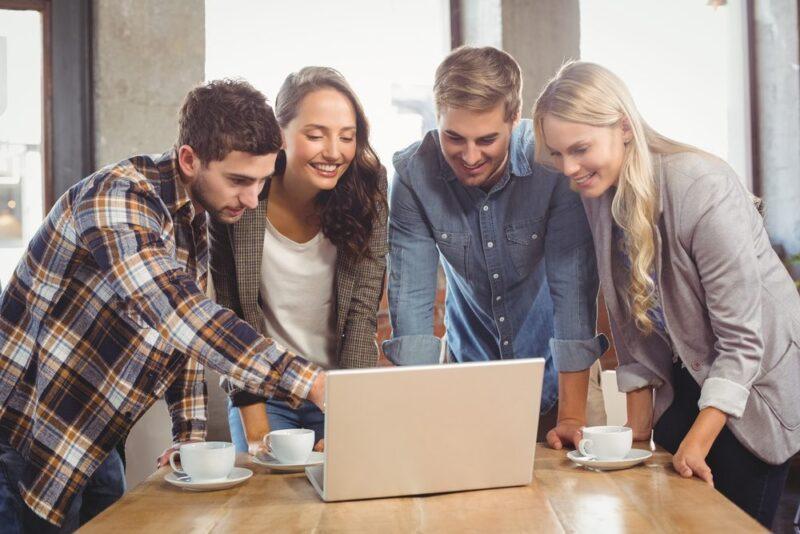 Starting a business together with your friends can be a rewarding venture. To begin, hold a meeting to discuss each person's strengths and passions and brainstorm potential business ideas that align with your interests. Having some capital saved up can also be beneficial when launching your joint business.
Also Read: 51 Best Side Business Ideas in India for Extra Earnings
3. Utilize Each Other's Expertise
You and your friends can support each other without necessarily working together. If you have friends who excel in specific fields, such as finance or other professions, refer them to your contacts when the need arises. In return, they might do the same for you, creating more opportunities and potential income for both parties.
4. Monetize Through Rent a Friend
Consider joining a social networking site like Rent a Friend, where you can offer your time and companionship for a fee. Setting your own hourly rate or a flat fee for an outing can provide you with extra income. While the situation might become a bit tricky if you genuinely befriend the person who hires you, there's no harm in earning some money in the process.
5. Engage in Secret Shopping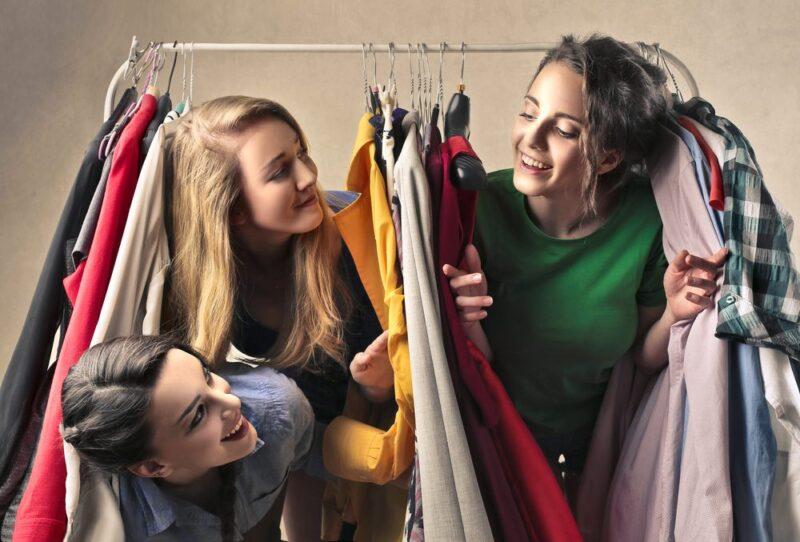 Becoming adept at secret shopping can be a lucrative strategy, though it typically doesn't involve direct payment. Instead, you receive a reimbursement for your expenses during the outing. Mastering this art allows you to enjoy quality time with a friend while earning some extra cash. The key is to spend less than the allotted fee during the assigned event, allowing you to enjoy a complimentary meal or activity and keep the remaining money. By involving your friend in this endeavor, both of you can benefit and potentially enjoy free lunches regularly.
6. Collaborate Financially and Invest Wisely
Pooling your money with friends opens up various investment opportunities beyond starting a conventional business. You can explore options like investing in the stock market or participating in hands-on projects where each person contributes their funds and expertise. These joint investments can yield financial rewards, such as house flipping, and prove to be an exciting way to grow your wealth.
7. Increase Your Odds by Purchasing Lottery Tickets Together
Though buying lottery tickets is undoubtedly a long shot, doing it collectively can improve your chances. By pooling your funds and purchasing more tickets as a group, you enhance the likelihood of winning compared to buying fewer tickets individually. While this might not be the most prudent or frugal way to invest your money, it can add an element of excitement and adventure, as many lottery winners throughout history have experienced.
8. Sell Handmade Products with Friends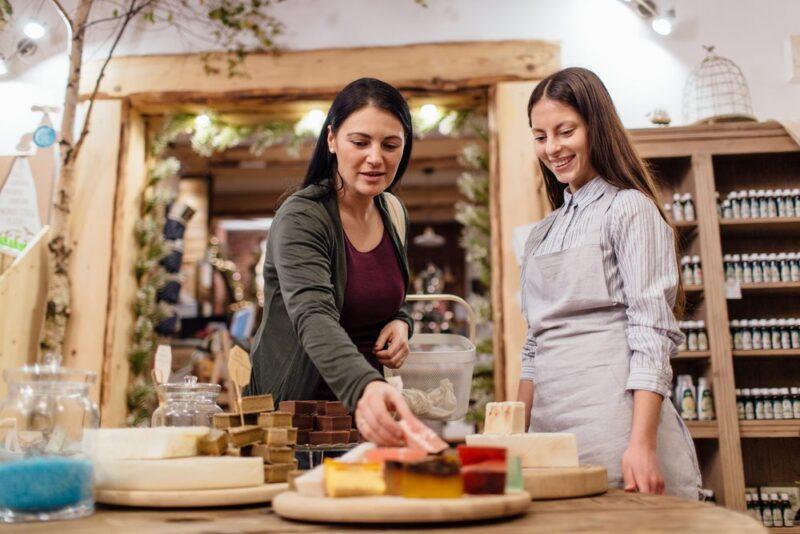 If you have expertise in baking or a talent for pottery, why not leverage your skills to make money with friends and showcase your craftsmanship to them? You can consider making and selling your homemade goods, like delicious cakes, to parents outside the local school during pick-up hours. Alternatively, using social media platforms like Instagram to showcase your handcrafted pottery pieces with a selling price can entice your friends to make a purchase and support your passion.
9. Host Selling Parties with Friends
Hosting selling parties can be an enjoyable and social way to make money with friends, which is particularly convenient for working parents seeking flexible hours. Numerous items can be sold within the comfort of your home, ranging from household appliances to makeup. Once registered on a website, a local consultant will assist you in organizing your first selling party. As a host, you may also receive exclusive freebies and offers not typically available in physical stores or online. Many other companies also offer direct selling programs.
10. Sell Greens from Your Friends' Garden
Maximizing the potential of your garden extends beyond personal enjoyment; it can also become an opportunity to earn extra income by selling cuttings to your friends. For instance, if you have excess garlic bulbs or a flourishing lavender patch, you can entice your friends into your garden and leverage your charm to offer them your home-grown produce for purchase. Additionally, exploring the cultivation of more unique and exotic plants in your garden opens up the possibility of selling these fascinating specimens to your friends as well.
11. Networking with Friends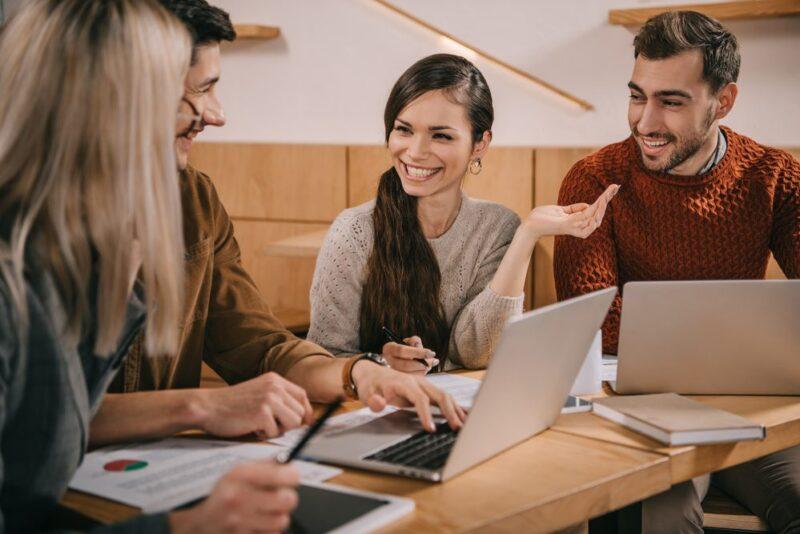 Networking at work events with a friend in your dream industry can open doors to new career opportunities. Have your friend introduce you to various people at the event and consider attending networking events on various platforms. Utilize online platforms like LinkedIn to connect with friends of friends for further networking opportunities.
Also Read: 30 Best Refer and Earn Apps in India
As you can see, with the help of referrals, you can earn decent amount of income with and from your friends. Through mutual trust and support, you can turn your close ones into potential clients, maximizing your earnings and creating a win-win situation for everyone.