Pinterest, initially known for catering to DIY enthusiasts and aspiring chefs, has evolved into a lucrative income-generating tool. There are various creative approaches to boost your financial potential and make the most of the platform's diverse features, all without the need for a blog. In this article, we will discuss how to make money on Pinterest without a blog and various strategies and tips to help you on your journey to economic freedom.
Can I Make Money on Pinterest Without a Blog?
Yes, it is possible to earn money even if you don't have a blog. The most favourable choice is affiliate marketing. However, if you operate a business, offer products, or deliver services, these are equally excellent opportunities on Pinterest. Moreover, if you possess creative content-making skills, make sure to leverage the Pinterest Creator program to your advantage.
How to Make Money on Pinterest Without a Blog
If your goal is to generate income on Pinterest, having a blog is not an absolute requirement. While having a blog can certainly assist in driving traffic to your pins and increasing your earnings, there are alternative methods to make money on Pinterest without it. Let's explore these options below:
1. Leverage Affiliate Marketing
Utilizing affiliate marketing on Pinterest is an excellent strategy for generating income. Pinterest affiliate marketing involves earning commissions by endorsing products created by others. Here are compelling reasons to consider monetizing Pinterest through affiliate marketing:
Generous Commission Structures: Affiliate programs often offer attractive commission rates, making it a financially rewarding endeavor.
Wide Product Variety: You have a vast array of products to select from, catering to diverse interests and niches.
No Need to Create Your Product: Unlike traditional businesses, you're not burdened with product development; you can promote existing offerings.
Low Risk Startup: It's a low-risk method to initiate your entrepreneurial journey as you don't invest in product creation or inventory.
No Order Fulfillment: You are relieved from the complexities of order handling, packaging, and shipping.
No Post-sale Obligations: You're not responsible for customer support or post-sale services.
To embark on Pinterest affiliate marketing, the process is straightforward. Locate products that resonate with your target audience and craft pins that showcase these products. When users click on your pins, they'll be directed to your unique affiliate link, potentially resulting in a purchase.
It's a mutually beneficial arrangement – advertisers increase sales, and you earn commissions for promoting their products. To begin, you'll need to enroll in an affiliate program within your chosen niche. Upon approval, you'll receive a distinct affiliate link for promoting the products. Now you know how to make money on Pinterest without a blog.
2. Participate in a Creator Rewards Program
If you're an aspiring influencer who has carefully curated a Pinterest board, you might qualify for the Pinterest Creator program. This program is designed to assist individuals in transforming their passion for pinning into a potential source of income.
Imagine getting recognized for your creativity – that's the concept behind Pinterest's latest initiative, the Creator Rewards program. The social media platform has introduced an innovative way to empower creators financially. Now, creators have the chance to earn money by consistently posting high-quality content and engaging with their audience every month.
Pinterest will establish monthly performance targets for each creator, and those who achieve these goals will receive a portion of the revenue generated from ads displayed alongside their content.
To be eligible for this program, you must be at least 18 years old, reside in the United States, and have a certain number of views and followers. If accepted into the program, you'll gain access to exclusive resources and opportunities aimed at helping you expand your online presence. This answers your question – how to make money on Pinterest without a blog.
3. Forge Brand Partnerships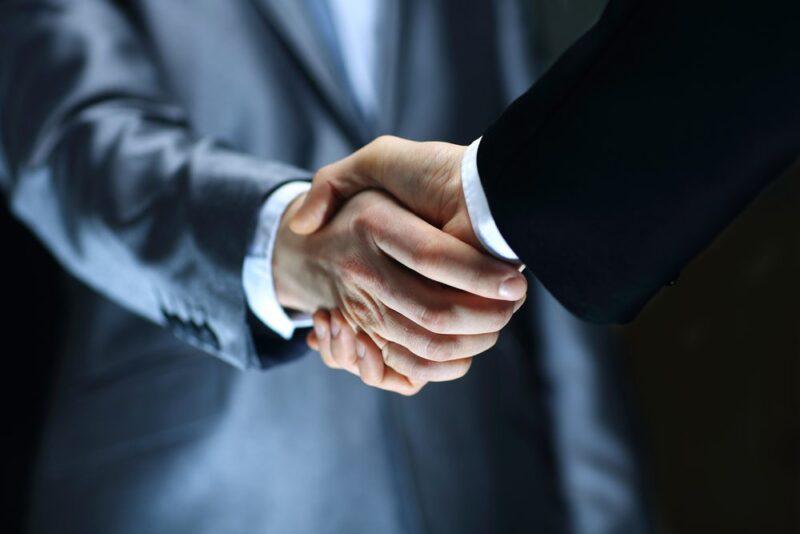 Brand partnerships encompass strategic collaborations between two brands, resulting in mutual value creation. While various types of brand partnerships exist, one of the most prevalent involves a brand teaming up with an influencer or a social media figure, particularly on Pinterest. This form of partnership holds advantages for both brands and influencers.
For brands, forging an alliance with a Pinterest influencer offers a gateway to harness the potential of the influencer's audience. By partnering with an influencer boasting a substantial and engaged follower base, brands can access a fresh audience and promote their products or services in a more genuine manner.
Moreover, brand partnerships contribute to building trust and credibility with consumers. For instance, when consumers observe that an influencer, they trust endorses a brand, their confidence in that brand tends to increase. Creators, on the other hand, can reap several benefits from collaborating with brands.
Firstly, it aids in establishing their personal brand and extending their reach.
Secondly, it serves as an additional revenue stream, bolstering their income sources.
Thirdly, it grants them access to exclusive products or experiences that they can share with their followers.
Lastly, when executed strategically, brand partnerships stand as a mutually beneficial arrangement for both brands and influencers.
4. Prioritize Sponsored Content
Identify a specific niche that genuinely interests you, such as fashion tips for women over 30, and begin cultivating your audience on Pinterest. Share engaging content, referred to as pins, that consistently captures your audience's attention, encouraging actions like likes, repins, and comments.
Once you've successfully grown your audience and achieved a steady level of engagement, it's the opportune moment to approach potential sponsors who are eager to invest in reaching your dedicated audience. Now you know how to make money on Pinterest without a blog.
5. Host Webinars
Webinars present a highly effective means of connecting with a broad audience, offering a lucrative avenue to generate income on Pinterest even if you don't have a blog. Organizing a successful webinar is straightforward: You'll require appropriate software, a relevant topic, and an effective promotional strategy.
Select a Suitable Topic: Begin by picking a subject that aligns with your niche and resonates with your intended audience's interests.
Promote Strategically: Employ various tactics to promote your webinar. This includes using promoted pins on Pinterest, advertising across other social media platforms, and creating a buzz within Pinterest groups to ensure your webinar gains maximum exposure.
Enhance Engagement: To keep your audience engaged, incorporate interactive elements such as Q&A sessions, polls, and actively seek feedback throughout the webinar.
Monetize Your Webinars: Explore monetization options like charging a registration fee for attendees, offering exclusive product bundles during the event, or promoting affiliate products that align with your audience's interests.
By hosting webinars, you can effectively broaden your reach, generate more leads, bolster sales, and increase your earnings—all of this can be accomplished without the need for a blog. This answers your question – how to make money on Pinterest without a blog.
6. Offer Coaching and Consulting Services
If you have a knack for effectively using Pinterest, you have the potential to generate income by offering consulting services to individuals or businesses. In fact, you can even turn Pinterest consulting into a full-time career.
These consulting services encompass conducting a thorough assessment of your client's Pinterest profile, website, and analytics. Subsequently, you will compile a list of recommended strategies to assist your client in achieving their objectives.
Pinterest consulting is steadily gaining popularity and represents an excellent opportunity to monetize your expertise in social media. To effectively promote your services and showcase your expertise, it's crucial to have your own self-hosted website and a well-established Pinterest account. This allows potential clients to discover your services and witness the results of your work firsthand.
7. Transform Pinterest into an E-commerce Storefront
Transforming your Pinterest account into a money-making storefront, even without the need for a blog, involves several strategic steps. Utilizing promoted pins for reaching potential customers and showcasing product catalogues, coupled with monitoring performance through analytics, is key. Now you know how to make money on Pinterest without a blog.
Establish a Pinterest Business Account: Begin by creating a dedicated business account on Pinterest. This step unlocks a range of features and tools designed specifically for businesses.
Set Up a Product Catalogue: Compile a comprehensive catalogue featuring both digital and physical products available for purchase. This catalogue becomes the foundation for your online storefront.
Harness Promoted Pins: Craft visually appealing pins and promotional content to showcase your products effectively. Tailor your efforts to target specific customer segments, ensuring your products reach the right audience.
Leverage Pinterest Groups: Engage with potential customers by actively participating in relevant Pinterest groups and discussions. This interaction helps build relationships and trust within your target community.
Monitor Performance with Pinterest Analytics: Gauge the effectiveness of your campaigns using Pinterest's analytics tools. This data-driven approach allows you to fine-tune your strategies for maximum efficiency and return on investment (ROI).
8. Vend Digital Products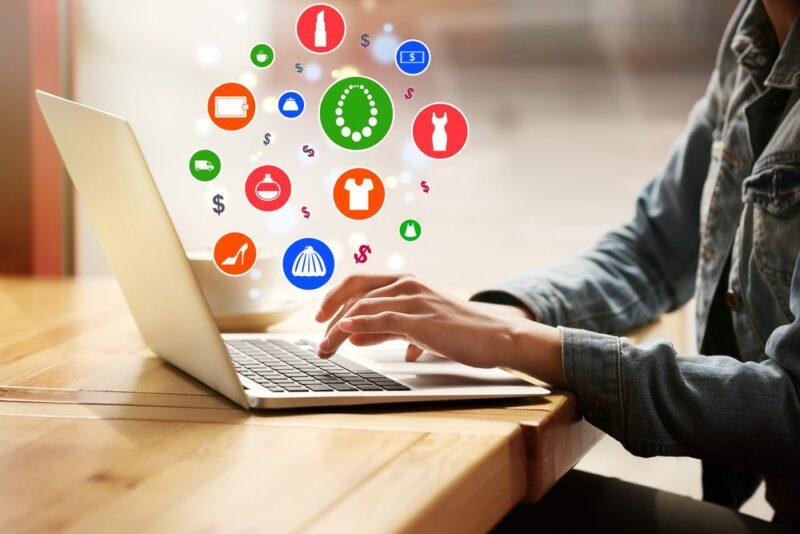 If you lack physical products, fret not; Pinterest offers a lucrative avenue for earning money by selling digital products. Digital goods are exceptionally well-suited for Pinterest since they can be instantly delivered, eliminating the hassles of shipping and waiting. Here are some examples of digital products that you can successfully market on Pinterest:
eBooks
Online courses
Printables
Graphics and templates
Getting started is a breeze. Create a visually appealing pin that highlights your digital product, accompanied by a compelling description. Ensure the pin includes a link directing users to the purchase platform. If you're seeking ways to monetize Pinterest without a blog, this approach ranks among the most effective. This answers your question – how to make money on Pinterest without a blog.
9. Market and Offer Physical Products
One of the simplest yet highly effective methods for generating income on Pinterest involves selling physical products. If you possess items that you believe would resonate with the Pinterest community, the process entails establishing an online store and initiating the promotion of your merchandise. Potential products for this venture encompass:
Apparel
Jewelry
Art pieces
Home decorations
Furniture
You can conveniently direct Pinterest users to various e-commerce platforms such as Etsy, Amazon, Shopify, or even your dedicated landing page featuring a seamless PayPal checkout option. The key is to facilitate a smooth purchasing process for potential customers.
To kickstart this endeavour, you'll need to craft visually appealing and high-quality pins that showcase your products in their best light. Pinterest is inherently a visual platform, necessitating pins that capture attention and engage viewers. Additionally, crafting compelling product descriptions with pertinent keywords is crucial to ensure your pins surface easily in user searches.
For those seeking to elevate their strategy, consider incorporating product videos into your pins. We've prepared a comprehensive guide on incorporating videos into Pinterest, as video content is a potent marketing tool that can expand your reach within the Pinterest community. Numerous video marketing tools are readily available to assist you in this endeavor.
10. Promote and Provide Services
You can utilize Pinterest as a platform to market your skills or services. If you happen to be a freelance writer seeking to promote your writing services on Pinterest, but you're uncertain about how to go about it, fear not! Here are three straightforward methods to kickstart your efforts:
Craft an enticing free resource. This could take the form of a downloadable PDF guide on crafting outstanding blog posts or a handy cheat sheet for mastering the art of the perfect pitch. Naturally, the choice of resource may depend on your specific writing niches. Subsequently, design pins that direct users to the download page for your free resource. Ensure your pins are visually appealing and feature compelling copy to capture attention.
Exchange the freebie for an email address. Offer your free resource in exchange for a user's email address, and then leverage this email list to promote your writing services. You can create a straightforward landing page using a service or, if you're feeling more adventurous, code one from scratch. If you're investing effort into driving Pinterest traffic, make sure to maximize its potential by collecting valuable email addresses.
Channel Pinterest traffic to your Facebook business page and initiate conversations. If you don't have a blog, there's no need to worry. Establishing a Facebook business page is a straightforward process. This not only adds credibility to your business but also opens up new opportunities.
Use Pinterest to direct traffic towards your Facebook business page, and from there, promote your writing services. This strategy not only expands the reach of your business but also taps into the influential realm of social media. Now you know how to make money on Pinterest without a blog.
Cross-Reference: How She Made $48,685.18 From Pinterest With Income Proof
11. Perform Freelance Tasks
You can harness your skills and tap into Pinterest as a platform to provide freelance services, thereby boosting your earning potential. With well-thought-out strategies, you can kickstart your revenue generation and establish a thriving freelance business.
Craft a Pinterest Portfolio: Develop a comprehensive showcase of your services on Pinterest. Display samples of your work, highlight your expertise, and offer insights into the services you bring to the table. Don't forget to incorporate links to your website and other social media profiles, enabling potential clients to explore more about your offerings.
Harness Promoted Pins: Make the most of Pinterest's advertising capabilities to connect with prospective clients. Employ relevant keywords to target specific audiences, and design eye-catching, persuasive ads that spotlight your services effectively.
Engage with Pinterest Groups: Get involved in pertinent Pinterest groups to increase your visibility and engage potential clients. It's crucial to include a link to your portfolio in your profile, making it easy for interested parties to access your services.
Monitor Performance and ROI with Pinterest Analytics: Leverage Pinterest's analytics tools to gauge the effectiveness of your campaigns and assess your return on investment (ROI). By gaining insights into your performance, you can make necessary adjustments to enhance your services and elevate your income.
This answers your question – how to make money on Pinterest without a blog.
12. Provide Pinterest Management Services
Many enterprises find it challenging to effectively manage their presence on Pinterest. If you possess a profound understanding of Pinterest and its marketing potential, consider offering comprehensive Pinterest management services. Your expertise can greatly benefit businesses by optimizing their profiles, creating captivating pins, and devising a resilient Pinterest marketing strategy.
This service can significantly enhance their online visibility, engagement, and ultimately, their success in utilizing Pinterest as a marketing platform. Don't miss the opportunity to assist these businesses in harnessing the full potential of Pinterest for their brand growth.
13. Sell Stock Photography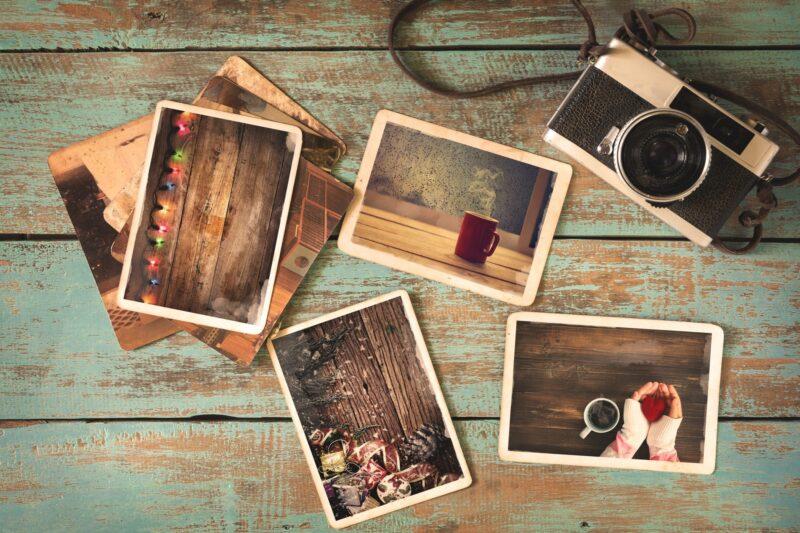 There's a substantial demand for stock images, and many platforms allow you to submit your photos, earning a commission each time someone purchases one of your pictures. Selling stock photography on Pinterest offers a host of advantages. You can showcase your finest work to a broad audience and generate passive income.
To embark on this journey, start by establishing a portfolio of your photographs on Pinterest, complete with relevant keywords and hashtags. Make effective use of promoted pins to connect with potential customers and leverage the platform's built-in analytics to monitor your performance. Don't forget to integrate the 'Pin It' button into your website so that visitors can easily pin your images to their own boards.
With the right strategy and commitment, selling stock photography on Pinterest can prove to be a rewarding avenue for generating passive income. All you need is a keen creative eye, a portfolio of captivating photos, and the appropriate keywords and hashtags to set yourself up for success. Now you know how to make money on Pinterest without a blog.
Also Read: Best Free Stock Photo Sites
14. Author and Market Books
If you're an author with a published book or in the process of launching one, Pinterest can be a valuable platform to connect with your prospective readers. Craft visually appealing pins that beckon them into the universe you've created within your book. Offer tantalizing glimpses of your characters, enticing them to delve deeper into your story.
Share excerpts from your book that resonate with you personally, along with quotes that have struck a chord with readers who have already immersed themselves in your work. Additionally, inform them about ways they can contribute to your book launch or easily acquire a copy of your book. This answers your question – how to make money on Pinterest without a blog.
15. Drive Traffic to Your Online Store
For those who are already operating an e-commerce platform, Pinterest can serve as a powerful instrument to boost website traffic and enhance sales. It's crucial to create pins that showcase top-notch product visuals along with clear and concise descriptions, all accompanied by direct links directing users to the respective product pages. The goal here is to make the pins so captivating that they compel users to click through and delve deeper into your offerings.
16. Utilize Ad Networks
Pinterest Ad Networks provide an excellent avenue for earning money on Pinterest, even if you don't have a blog. They enable you to craft advertisements and distribute them to a broad audience. This not only extends your reach but also offers real-time data and insights into your campaign's performance. Here are some valuable pointers on harnessing ad networks on Pinterest:
Craft visually appealing and captivating ads.
Precisely target your audience with tailored messages.
Fine-tune your ad campaigns for optimal outcomes.
Ensure your ads align with the content you're promoting.
Analyze your ad initiatives and adapt your approach as needed.
Utilizing ad networks on Pinterest can be a lucrative approach to generate income without a blog. By employing an effective strategy, you can enhance your return on investment and extract the most value from your campaigns. Now you know how to make money on Pinterest without a blog.
17. Develop Your Own Pinterest Course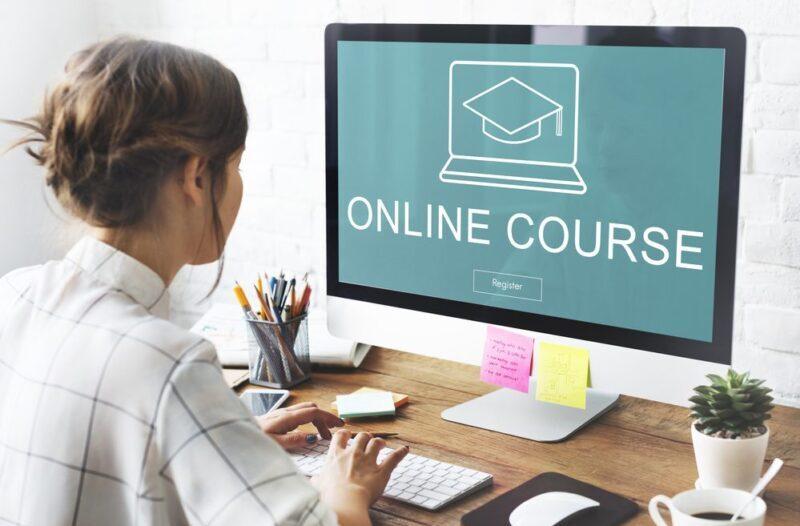 Developing Pinterest courses represents a lucrative avenue for monetizing Pinterest without the need for a blog. Crafting courses not only imparts valuable knowledge to your followers but also serves as a revenue-generating opportunity. When approached strategically, these courses can be both informative and financially rewarding. Here's a guide to creating successful Pinterest courses:
Tailor your courses to cater to your specific target audience.
Incorporate engaging content formats like videos, podcasts, and insightful interviews.
Simplify intricate subjects into digestible concepts and lessons.
Blend free and premium components, such as bonus materials, to enhance value.
Promote your course through your Pinterest profile and across other social media channels.
Leverage promoted pins to expand your course's reach to your intended audience.
Keep tabs on your performance and return on investment (ROI) using Pinterest analytics.
With the right strategy, crafting your Pinterest course can prove to be an efficient means of generating income, extending your reach, and boosting profits. This answers your question – how to make money on Pinterest without a blog.
18. Create and Retail Pinterest Template Pins
Pinterest is a bustling hub teeming with content creators and businesses eager to boost their online presence. Here's where your design skills can truly shine. Crafting and marketing Pinterest template pins presents an innovative avenue to monetize your artistic talents. These templates encompass a wide spectrum, from visually captivating quote graphics to adaptable mood boards.
Your pins should act as prime examples of your template designs. Develop pins that showcase the versatility and practicality of your templates. In your pin descriptions, elucidate how simple customization is and underscore the value these templates offer to content creators. By addressing the needs of fellow Pinterest users, you're positioning your templates as indispensable tools for their success.
19. Incorporate Idea Pin Links
In early 2022, Pinterest conducted trials to introduce the capability of adding links to Idea Pins, allowing users to connect virtually anything to their Idea Pins. Previously, this feature was limited to product links or affiliate links. Excitingly, they have announced plans to gradually roll out this linking feature to all users over the course of the year. So, if you haven't received this update yet, rest assured that it's on its way!
This development is particularly valuable as it provides an alternative approach to traditional Static Pins. Now, you can effortlessly link to an email opt-in page, a product page, a YouTube video, or even an affiliate link directly from your Idea Pin. This is especially beneficial for those with blogs, as you can now seamlessly direct users to complete blog posts from your Idea Pins.
With the perfect blend of inspiration and the convenience of embedded links, Idea Pins empower you to attract new potential customers and generate income on Pinterest, even if you don't have a blog. Now you know how to make money on Pinterest without a blog.
20. Craft Visually Appealing Pinterest Graphics
Generating income without a blog becomes feasible through crafting captivating graphics for Pinterest. Harnessing Pinterest's extensive visual resources allows you to establish a distinctive brand presence. Here are valuable insights to kickstart your journey:
Select Your Palette: Craft a consistent colour scheme to distinguish your visuals and imbue your brand with an unmistakable identity.
Craft Your Brand Message: Formulate a clear, concise message that conveys your brand's essence to potential customers.
Design Engaging Visuals: Begin by creating a memorable yet straightforward logo. Subsequently, fashion pins, graphics, and other visuals to showcase your brand and promote your products and services.
Maintain Uniformity: Uphold consistency across all your visuals, forging a recognizable brand identity that resonates with your audience.
Harness Analytics: Leverage Pinterest's analytical tools to monitor the performance of your visuals, enabling informed adjustments and optimizations.
By adhering to these steps, you can forge a compelling visual identity, enabling you to stand out on Pinterest and generate revenue. This answers your question – how to make money on Pinterest without a blog.
21. Advertise your Skills
Pinterest serves as an excellent platform for showcasing and marketing your creative talents, particularly if your skills fall within a creative niche. Leveraging Pinterest, you can curate captivating boards featuring stunning images and videos that highlight your craftsmanship and expertise. To maximize the potential of Pinterest, consider crafting mood boards that revolve around various aspects of your skill set.
If you happen to be an instructor, or even if you're not, it's highly beneficial to include video demonstrations of your craft in action. Many appreciate the opportunity to witness a seasoned professional at work and gain confidence in their abilities before engaging their services. It's imperative to furnish your profile with essential details such as your location, contact number, and other pertinent contact information, enabling potential clients to easily connect with you.
22. Implement Automated Pinning
If the thought of handling another social media calendar for your brand feels daunting, don't fret. These Pinterest marketing tools have got you covered with their integrated Pinterest scheduler, allowing you to automate your tasks effortlessly. Now you know how to make money on Pinterest without a blog.
Utilizing Pinterest automation software ensures that your eye-catching pins are consistently shared throughout the day. You can even schedule pins to go live at specific times, such as when your ideal audience is most engaged. This translates to round-the-clock growth for your business and increased website traffic, even while you're catching some shut eye!
23. Participate in Group Boards and Collaborations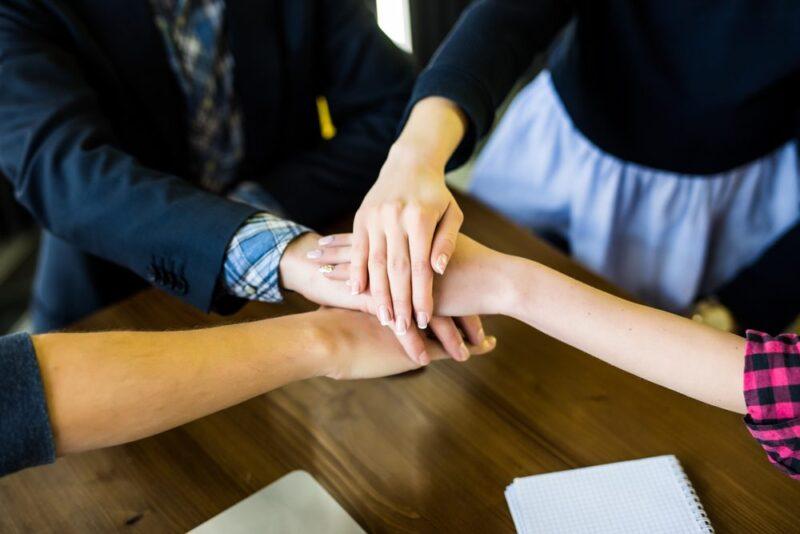 Group boards on Pinterest function as communities where users congregate to share content centred around specific themes or interests. Becoming a part of these relevant group boards offers the advantage of expanding the visibility of your pins to a broader audience, thus enhancing the likelihood of them being repinned. By actively engaging with fellow members through actions like repinning and leaving comments on their content, you can foster valuable relationships and open doors for potential collaborations.
The Pinterest platform boasts an extensive array of group boards, potentially numbering in the hundreds, if not thousands, within your chosen niche. These boards are essentially collaborative spaces where multiple users contribute their pins. Consequently, these boards can accumulate thousands of views daily, providing you with the opportunity to share your pins with a larger audience, even if you are not the board owner. This answers your question – how to make money on Pinterest without a blog.
24. Become a Pinterest Virtual Assistant
Pinterest virtual assistants (VAs) can assume various responsibilities, including pin scheduling, keyword research, and more. Nonetheless, the key to commanding higher fees from clients lies in delivering tangible results. If you aspire to become a Pinterest VA or want to delve deeper into this field, you can join active Facebook groups or enroll in courses that provide comprehensive insights into Pinterest's intricacies.
Prior to embarking on a career as a Pinterest VA, it's essential to develop a strong grasp of Pinterest itself and comprehend how its algorithm functions. It imparts a comprehensive understanding of the system, enabling you to achieve tangible outcomes.
25. Pursue a Career as a Pinterest Employee
Pinterest boasts a global workforce of over 2,200 employees, which includes remote positions. They offer a wide array of roles ranging from administrative and technical positions to marketing, public relations, and beyond.
Explore their careers page to discover potential opportunities that align with your interests and skills. Additionally, take a glance at the intriguing LinkedIn profiles of individuals currently employed at Pinterest; you'll find a plethora of enticing options worth considering. Now you know how to make money on Pinterest without a blog.
Cross-Reference: I've made nearly $13,000 in 3 months from posting on Pinterest.
26. Establish Yourself as an Influencer
If you possess a talent for crafting captivating content and have a strong presence within the Pinterest community, you have the potential to become an influencer. This entails harnessing your distinctive voice and position to expand your reach and impact on Pinterest. Once you've established yourself as an influencer, you can embark on monetizing your platform by collaborating with brands and offering sponsored content.
Leverage Sponsored Content: Monetize your platform and generate income by producing sponsored content.
Connect with Brand Partners: Establish connections with sponsors and brands that are keen on reaching your audience.
Craft Sponsored Posts: Develop sponsored posts and content to promote the products or services of your brand partners.
Harness Promoted Pins: Utilize promoted pins to increase the visibility of your sponsored content and engage your target audience.
Leverage Analytics: Employ Pinterest analytics to monitor the performance of your sponsored pins and gauge your return on investment.
By becoming an influencer, you can open doors to new opportunities and transform your platform into a source of income. This answers your question – how to make money on Pinterest without a blog.
27. Master Pinterest SEO and Keyword Strategies
If you're engaged in online selling, whether it's physical products, digital items, or even blog content, having a presence on Pinterest and achieving a strong ranking in Pinterest search results is crucial. This is where the concept of Pinterest SEO becomes essential.
Similar to Google SEO, the primary objective of Pinterest SEO is to elevate the visibility of your pins in search results, thus increasing the chances of people discovering and clicking through to your website. However, there are notable distinctions in how Google and Pinterest evaluate and rank content.
Google heavily relies on text-based indicators such as keyword frequency and meta tags. In contrast, Pinterest, being a visual platform, places more emphasis on factors like the quality of images, the descriptions accompanying pins, and the titles of your boards.
To secure a high ranking in Pinterest search results, it's imperative to ensure that your pins are not only visually appealing but also relevant to the keywords that users are searching for. Additionally, your pins should feature detailed titles and descriptions that accurately represent their content. Equally important are the titles of your boards, which should align with the theme or subject matter of your board.
Furthermore, maintaining an active presence on Pinterest is vital. The algorithm takes into account factors such as how frequently you pin, the extent to which your pins are repinned by others, and the level of engagement your pins generate. In essence, the more active and engaged you are on Pinterest, the higher your pins will rank in search results.
28. Teach Others Your Pinterest Growth Tactics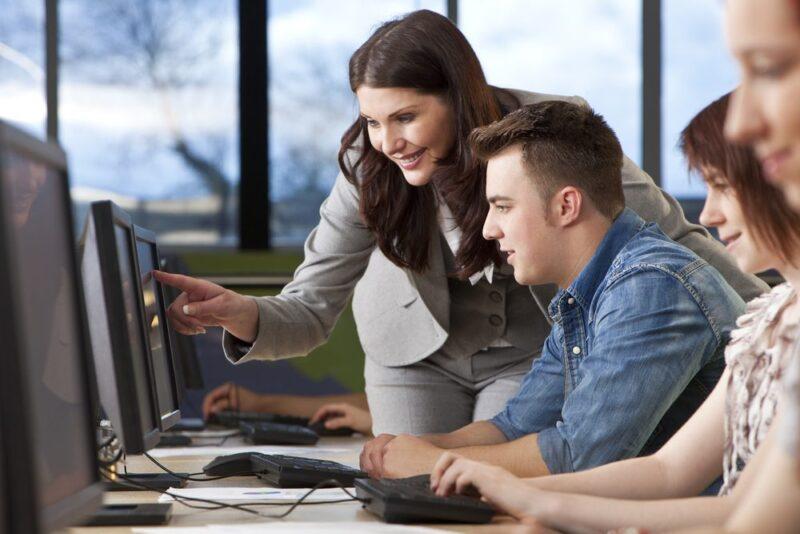 Generating income through Pinterest is achievable by sharing your expertise and strategies. Your target audience might include individuals grappling with managing a successful Pinterest account or businesses seeking to leverage the platform for increased web traffic and sales. There will always be individuals seeking guidance in the realm of Pinterest marketing, so it's crucial to be in a position to offer assistance in the form of comprehensive strategies and instructional content.
To incentivize potential learners, it's essential to provide them with a strategy that has a demonstrated track record of success and has benefited others. You can offer step-by-step tutorials on various aspects, such as creating effective pinboards, capturing the perfect product photographs and harnessing Pinterest for blogging. The pivotal aspect here is to create a valuable service that genuinely addresses people's needs. This implies that you should only teach a strategy if it has a proven record of yielding positive results. Now you know how to make money on Pinterest without a blog.
29. Support Fellow Pinterest Users in Their Growth Journey
There's a treasure trove awaiting discovery on Pinterest! This social media platform represents a golden opportunity for both creators and businesses seeking to generate income online. Similar to historical gold rushes, there are two distinct paths to profitability: those who unearth the gold directly and those who supply the essential tools.
Pinterest possesses abundant untapped potential, and creators are only beginning to recognize its value. As an increasing number of individuals seek to capitalize on this social media phenomenon, the demand for services that facilitate Pinterest's optimal utilization is set to soar.
This is where you can make your mark. By offering services such as Pinterest management, virtual assistance for Pinterest, or graphic design tailored for Pinterest, you can assist creators in crafting striking pins that will unquestionably distinguish themselves amidst the digital crowd. This answers your question – how to make money on Pinterest without a blog.
How to Make Money on Pinterest Without a Blog as Beginners?
For beginners embarking on their journey to monetize Pinterest, it's crucial to grasp how to harness this platform to generate traffic. Several key strategies come into play.
First and foremost, crafting visually appealing pins that resonate with your intended audience is paramount. Moreover, employing strategic keywords can enhance the discoverability of your pins, making it easier for potential customers to stumble upon them.
Select a niche that thrives on Pinterest, considering areas like crafting, cooking, or photography.
Establish your Pinterest account for your business.
Craft an outstanding profile that captures attention.
Participate in appropriate group boards and contemplate launching your own.
Craft eye-catching pins and start sharing them.
Leverage Tailwind to plan your pin postings in advance.
Once you've established a consistent flow of traffic, you can then channel this audience towards your offerings. Whether you're selling a product or promoting an affiliate offer, the ability to convert your visitors into paying customers is the key to earning income through Pinterest.
Keep in mind the importance of producing high-quality content, extensively promoting your pins, and directing traffic towards your offers. By adhering to these principles, you'll be well on your way to achieving success on Pinterest.
Also Read: Best Freelance Websites For Beginners
How to do Affiliate Marketing on Pinterest without a Website?
Embarking on affiliate marketing through Pinterest without the need for a dedicated website is not only easy but also increasingly popular.
1. Discover a High-Converting Offer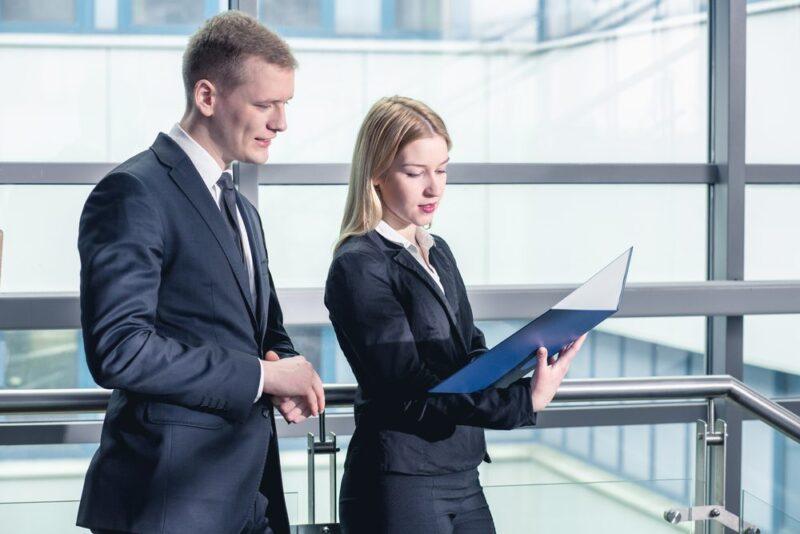 When you lack the opportunity to pre-sell your audience through a blog, your focus should be on finding a straightforward offer that converts quickly. Instead of attempting to sell expensive $500 gadgets that potential customers may not understand, consider products or services that people already have an interest in, and your role is to simplify their access to them.
By joining affiliate programs, you gain access to conversion rate data, making it easier to identify promising options. Now you know how to do affiliate marketing on Pinterest without a website.
2. Target Individuals Nearing the Point of Purchase
To generate income through affiliate marketing on Pinterest, even without a website, your pins should be aimed at individuals who are on the verge of making a purchase decision. Crafting a pin that addresses doubts regarding the best solution for a problem might attract buyers, but they often fall somewhere in the middle of the buying process.
To reach individuals right at the end of their buying journey, create a pin that explains why your product stands out as the best choice. You can highlight the reasons in your pin's description and link it to your affiliate page, where they can finalize their purchase.
3. Craft Compelling Pins to Encourage Clicks
Dull pins won't grab anyone's attention. Invest time in learning the most effective Pinterest pin design strategies, and don't forget to infuse your unique style into your pins. Since you don't possess a blog, you can't include your website URL on the pin, but you can incorporate your Pinterest ID. This way, people can identify the creator and trace it back to you.
4. Compose Engaging Pin Descriptions with Relevant Keywords
In the absence of a blog to pre-sell your audience, you must rely on well-crafted pin descriptions. Clearly explain why you're sharing this pin and why it would pique people's interest. Additionally, don't forget the importance of using appropriate keywords. Proper keyword usage enhances the discoverability of your content and, hopefully, boosts conversions. Now you know how to do affiliate marketing on Pinterest without a website.
5. Upload the Pin to Pinterest Using Your Affiliate Link as the Source URL
Now that your pin is ready and you have your affiliate link, it's time to upload it to Pinterest. Simply navigate to Pinterest and click the add button. When you do this, a window will appear where you can input the pin's title, description, and the link. Be sure to test the link to ensure Pinterest isn't blocking your URL. If the affiliate program has a history of spam, Pinterest might have restrictions in place.
6. Save the Pin to Relevant Boards
Once your pin is set, it's essential to save it to boards that are pertinent to your content. If you don't have a suitable board, you may need to create one that aligns with your goals. Now you know how to do affiliate marketing on Pinterest without a website.
Why Use Pinterest to Make Money?
Compelling Visuals to Captivate Your Audience: Pinterest revolves around captivating visuals, ranging from eye-catching images to inspiring infographics. This strong visual emphasis makes it an ideal platform for showcasing your products, services, or expertise. Crafting engaging pins can seize users' attention, enticing them to interact and delve deeper.
Harness the Power of Discovery: Pinterest is a go-to platform for individuals seeking fresh ideas, products, and solutions. Its discovery-driven nature ensures that your content reaches an audience actively in search of what you have to offer. By strategically incorporating keywords, your pins can surface in relevant searches, significantly boosting conversion prospects.
Longevity and Timelessness: Unlike fleeting social media posts, pins enjoy a longer shelf life. They can resurface and gain traction weeks, months, or even years after their initial posting. This enduring quality guarantees sustained visibility and ongoing opportunities for generating income.
Diverse Avenues for Monetization: Pinterest accommodates various methods for monetization, as previously discussed. Whether you're involved in affiliate marketing, product sales, or service provision, Pinterest offers a platform to suit your needs. Its versatility enables you to explore multiple income streams and adapt your approach as needed.
Engage with a Vibrant Community: Pinterest isn't just a platform; it's a thriving community of enthusiasts. Active engagement with this community can lead to collaborations, dedicated followers, and an enhanced reputation. Interacting with your audience humanizes your brand and can significantly bolster trust.
Things to remember to Make Money on Pinterest Without a Blog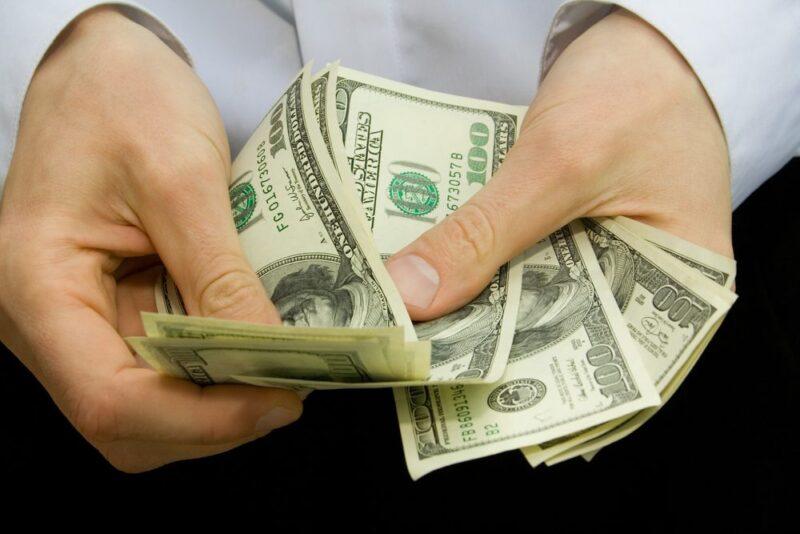 1. Understand Your Target Audience: Familiarize yourself with your target audience's interests and what they are actively searching for on Pinterest. Consider their plans and the questions they may have related to the topic you're focusing on.
2. Conduct Keyword Research: Utilize the insights about your target audience to guide your keyword research. Begin by entering search queries into the smart search toolbar; the results will yield valuable topics and keywords to incorporate into your Profile, Pin titles, descriptions, board titles, board descriptions, and Pin graphics.
3. Craft Pins with Rich Keywords: Pinterest rewards accounts that remain active and consistently create fresh pins. This means developing new pins with updated graphics, titles, and descriptions. It's not necessary to flood your boards with pins; instead, concentrate on maintaining a manageable schedule for consistent pinning.
4. Pin to Relevant Boards: To ensure your pins reach the right audience, provide as much metadata as possible for each pin so that Pinterest can accurately match it with users in your niche. Pinning to the most appropriate board, one with a descriptive title and description, increases the likelihood of your pin being shown to those searching within your niche.
5. Visual Communication Matters: Offer your ideal audience the context they require to make informed decisions, whether through video content or the pin's graphic. Ensure that what users click on aligns with what they will find when they explore the pin's content.
6. Maintain a Consistent Presence: Pinterest favours accounts that maintain activity and regularly produce fresh pins. Establish a schedule for creating new pins that you can consistently adhere to.
Now you know how to make money on Pinterest without a blog.
Also Read: How to Create a Blog with Minimum Investment
FAQs
Q1. Can you make money on Pinterest by posting pictures?
Ans. Earning money on Pinterest isn't as simple as just sharing pictures. However, there are two primary methods to generate income:
Direct Traffic: Upload images on Pinterest that lead to your blog or website. When visitors come to your site, you can generate revenue through advertisements.
Affiliate Marketing: Share product images along with your affiliate links. If someone makes a purchase through your link, you receive a commission. I've discovered that it's often more effective to place these links on my blog rather than directly on Pinterest.
Q2. Does Pinterest pay Pinners?
Ans. They've allocated a $20 million creator fund to support Pinfluencers who produce distinctive content that is not readily available on other platforms.
Q3. Does Pinterest pay you for views?
Ans. Pinterest does not provide direct compensation for views. Nonetheless, you can capitalize on Pinterest-generated traffic by redirecting it to your personal website or blog. This opens up opportunities for monetization through avenues such as display advertisements, sponsored content, or affiliate marketing.
Q4. How much does Pinterest pay per view?
Ans. No matter what your marketing objectives may be, Pinterest is an essential platform for visual marketers, and it provides cost-effective advertising rates. If your aim is to enhance brand visibility, it's advisable to allocate a budget ranging from $2 to $5 per thousand impressions (CPM).
Q5. Does Pinterest pay you for followers?
Ans: Pinterest doesn't compensate you solely based on your follower count. However, if you have a following of over 1000, you have the opportunity to join the Pinterest Creator Program, where you can earn income for creating and sharing unique content.
Q6. How many followers do you need on Pinterest to make money?
Ans. To become eligible for the Pinterest Creator program and start generating income through Pinterest, a minimum of 1000 followers is required. If you're not interested in or unable to participate in the program, prioritize increasing your monthly profile views instead of fixating solely on your follower count.
Also Read: 80+ Best Affiliate Programs for Pinterest
Using Pinterest as a revenue-generating platform is entirely feasible through various creative strategies, even without a blog. Diversify your content and explore various monetization avenues to maximize profit through this avenue.