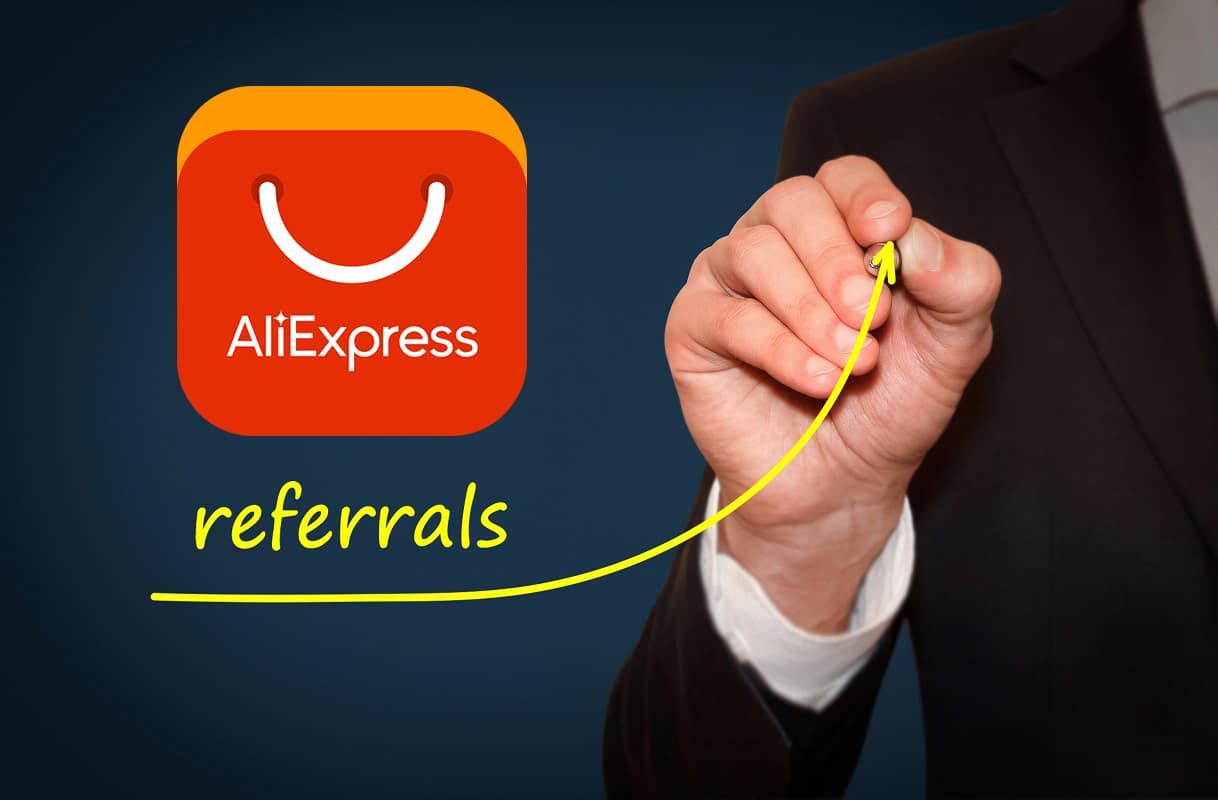 Do you have a knack for becoming a retailer and making money? That too, if you are told that it is as easy as apple pie. You might be wondering how! Don't worry; we will guide and inform you at every step. 
In contemporary times, with the evolution of time and the ever-swelling world of e-commerce, some marketplaces can make you a successful retailer, wholesaler, or supplier in a short duration. The big online shopping e-commerce giants will help you make significant profits, that too, without having any risk as you do not even need to purchase your own product. 
First, let's get to know about the e-commerce giant that falls under the category of the top 5 largest internet companies in the world, named AliExpress/Alibaba (China-based online retailer) in brief.
AliExpress Affiliate Program Review: How to Make $1000 a Month?
About AliExpress
AliExpress is a renowned global e-commerce platform based in China that connects Chinese businessmen with international buyers. The subsidiary group was launched in 2010, which is owned by the Alibaba Group. AliExpress is comprised of small retailers, wholesalers, distributors, and suppliers. 
Alibaba offers extensive product selection, including mobile and accessories, fashion and accessories, automobiles and motorcycles, home improvement, tools and equipment, beauty and health, outdoor appliances, home and garden, consumer electronics, jewelry and watches, and many other products. 
The best part about AliExpress is that it allows purchasers to buy directly from wholesalers and manufacturers at a lower and reasonable price compared to other platforms.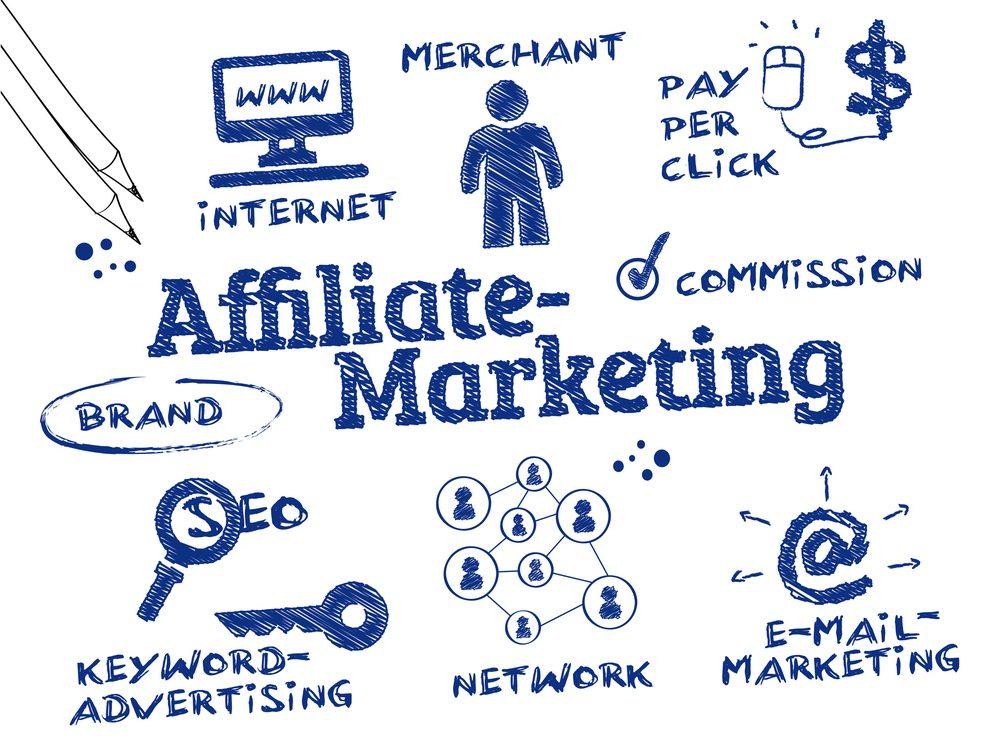 It was not selling products or services directly to the consumers or actual users when it was launched. Its primary focus was to be recognized as a pathway that makes it effortless for the traders and mediators to buy wholesalers' products at an efficient cost. But now, things have changed, and it started dealing in B2C also.
However, the biggest drawback of buying any product from AliExpress is the shipping time, especially when you opt for free shipping service. All the products are shipped from china. Hence it may take up to weeks or sometimes a couple of months to reach your doorstep. If you opt for paid delivery, you may receive the product quite early, that is, within a week or two. 
The company is headquartered in Hangzhou, China, and consists of more than 2,00,000 sellers, suppliers, and manufacturers. Moreover, it has than 100 million product listings. The purchasers and sellers connected with this e-commerce giant are from all over the world. To make it effortless for people from different countries, it supports multiple languages, including English, Spanish, German, and French. 
What is an Affiliate program?
The affiliate program is an arrangement in which an online merchant website pays more money to get more traffic to its website. The affiliate website earns money in the form of commission from the online merchants to send them traffic. Although, in most cases, the affiliates are not paid only if the traffic is increased, when the customer purchases a product as a result of the affiliate's link. 
Affiliate programs are also called associate programs. The primary role of affiliates is to promote the merchant's product or service and earn a proportion of the profit from the total sale they make. 
Some of the best affiliate programs are listed below:
What Exactly is the AliExpress Affiliate Programme?
AliExpress is widely known among bloggers and online entrepreneurs in connection with drop shipping. The program AliExpress offers is self-hosted on its portals, which can also be joined on CJ Affiliates. However, visiting its affiliate landing page will enable you to join the self-hosted affiliate program directly. 
AliExpress uses an affiliate program to boost sales on the platform. It offers a world-class feature exclusively for the affiliates to make order processing and shipping seamlessly.   
AliExpress provides the affiliates with a special unique link to the products listed on them, and affiliates earn the commission on every product they sell. You can promote this link to increase sales. The prices earned as a commission on every product sale solely depend upon the product type. You get up to $50 commission on each sale on certain products while you get a nominal commission for selling them off on particular products. 
In a nutshell, there is a wide scope of making ample money with this program. 
Also Read: 25 Best Affiliate Marketing Platforms & Networks
Here are a few significant aspects of this affiliate program:
Category: Retail, e-commerce

Cost per action (CPA): Cost per sale

Commission rate: Up to 9%

Commission type: Single payment, nonrecurring

Cookie duration: Session-based

Payout threshold: $16

Payment options: Bank account

Affiliate software/network: In-house custom, FlexOffers, and CJ Affiliate
How to Sign-Up for AliExpress Affiliate?

The process of signing up for its affiliate program is straightforward as it merely takes a couple of minutes to get an affiliate account on AliExpress and start selling to earn a handsome commission. 
You just need to visit their portal and click 'Register.' Once you click on it, you will be redirected to the 'Create Account' page, where you need to enter your email address and create a password. Simple! Isn't it?
Once you create your account, you can list your products on their portal and promote them on your website, social media platforms, media profile, blogs, and articles, and advertise them wherever you want. Moreover, you will also be provided with the API, which can be used further to promote the products. The commission will be earned on every sale you make through your unique affiliate link. 
Also Read: 19 Best Netflix Affiliate Program Alternatives
How does the AliExpress Affiliate Program Work?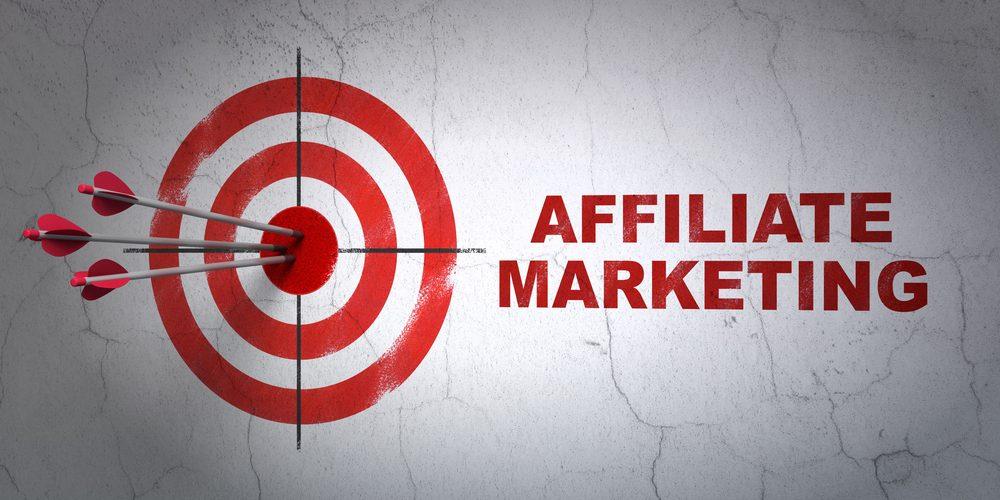 The affiliate program offered by ALiExpress empowers you to feature a unique product or even a service on your website. Whenever a visitor opens your website and comes across your product or service mentioned on your website, the visitor's computer is given a 'cookie.'
This 'cookie' role is crucial as it is the only medium to track and help AliExpress know whether the visit of the clicker occurred through the affiliate link or not. Furthermore, the 'cookie' also determines whether the customer has returned on their page after going through the product on the affiliated site or the visit actually converted into the sale of that product or service. 
As per the AliExpress Affiliate Commission Rates, you can make money for every sale generated through your affiliated sites.  
AliExpress Affiliate Program Commission Rates
Different affiliate programs have different commission rates. The AliExpress Affiliate commission ranges from 3% to 9%. The average commission rate of this program is considered to be 4%. 
One of the most significant drawbacks that demotivate many people from joining this program is that its commission is capped at $50. This implies that even if someone buys a product worth more than thousands of dollars, you will not be able to earn a commission of more than $50.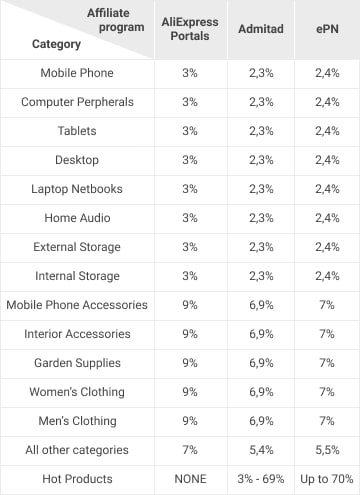 The commission earned through your affiliate links can only be received in support of international bank transfers. Moreover, the processing fee of $15 will be levied on the commission you will withdraw. Affiliates are also not permitted to withdraw an amount less than $16. 
As soon as the order is processed through your affiliate link, you will receive the commission after 60 days of the original purchase date. Moreover, each affiliate is allowed to withdraw their earnings on or before the 20th of each month. 
AliExpress Affiliate Vs. Amazon Affiliate
Amazon Affiliate program is a reliable and profitable source of earning commission for affiliates, similar to the AliExpress Affiliate program. Listed below is the comparison between both programs based on certain aspects. 
AliExpress Cookies last for 30 days, whereas Amazon cookies last for only 24 hours. 

AliExpress delivers packages all across the globe. However, Amazon is not available in some countries.

AliExpress is not much reliable when compared with Amazon, as Amazon is one of the world's most trusted companies.

AliExpress reporting may take 2 or more than 2 days, but Amazon reporting takes 1 day. 

AliExpress average commission rate is more than Amazon's, which ranges from 4% to 6%. On the contrary, Amazon's average commission rate is 3% to 5%. 

AliExpress has a limited range of products, whereas Amazon comprises an extensive range of products. 
Also Read: 17 Best Mobile Affiliate Networks
Pros and Cons of AliExpress Affiliate Program
AliExpress uses custom affiliate tracking software to conduct this in-house program. Let's get to know the pros and cons of the program first:
Pros
1. Commission rates can be very high, up to 50% of the product or service's total cost.
2. Focusing on potential customers becomes easy with this program, especially for customers searching for high-end products via your affiliate site.
3. Affiliates can create tracking IDs to monitor performance. This program also opens up the option for building links/IDs to compare each site's stats and results, only if you have multiple sites.
4. It provides you with an option of deep linking. An affiliate can only create an affiliate link to a particular page that redirects the visitor to the merchant's site with the help of deep linking.
5. You can also create links from any AliExpress page with the help of Affiliate SiteStrip. Moreover, it provides seamless access to build and share links on social media platforms such as Facebook, Twitter, and Instagram.
6. Publishers are provided with an option to choose from various ad banners. They can also opt for a dynamic ad banner option. The best part about dynamic ads is that they will automatically update to show appropriate goods.
Cons
1. The affiliate landing page is not very efficient as it may require some work. This page is supposed to be illustrative; however, it only informs about the commission rates' applicable share.
2. The landing page is designed with monotonous regularity that includes multiple fonts, font sizes, and some grammatical errors. 
3. Average commission rates are quite low and range from 0 to 9 percent. The average conversion fee earned by an affiliate is considered to be $4 per user.
4. The commissions are capped as it is written in AliExpress Terms and Conditions that 'The limitation of total commission for the order/transaction between seller and buyer is $50. This implies the maximum amount an affiliate can earn is $50, which is discouraging.
5. The commission is earned only when the customer receives a product at their doorstep, not when it is ordered. It means you need to wait for at least 2 weeks or a month to earn your commission as the product takes a minimum of 2 weeks to be delivered.
Also Read: How to Make Money through Affiliate Marketing
AliExpress Affiliate Plugin
AllPartnership is the developer of this WordPress plugin, which is an AliExpress Affiliate Plugin. This plugin makes it effortless for the affiliates to add links to any page, article or blog, and redirect visitors to the merchant's site's specific page. The plugins also allow you to import the products you desire and make them available for sale in your own store. 
AliExpress Affiliate Plugins facilitates the following elements below:
Automated Product Updates

Product Comparison

SEO optimization

Intelligent Search

Flexible Categories

Membership Sign Up and User Managements
What is AliExpress Dropshipping Program?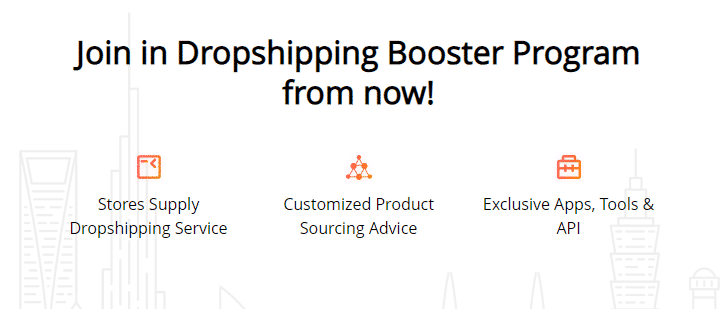 Dropshipping is a fulfillment model that is used by many retailers across the world these days. It is a streamlined retail business wherein sellers do not keep any product in stock. Instead of keeping the product in stock, the seller purchases the product from a third party and sells it directly to the customer. 
In this model of business, the seller does not need to handle the product directly. Moreover, they are not required to block their money and take unnecessary risks by keeping the product in their stock. 
If you want an AliExpress product to be featured on your own website and start selling those products directly from your website, this is where the AliExpress Dropshipping program will help you. 
In this process, you just need to choose the product from the AliExpress website that you would like to upload on your e-commerce website. Once the category and the product are selected, you will start getting orders for those products. Moreover, you will earn a commission on every order that is being processed through your website. Depending upon the order you get from customers, purchase the same product from AliExpress, and sell it back to the customer. Easy, Isn't it?
How to make money with the AliExpress Affiliate program as a Dropshipper?
You can earn immense profits by deciding the markup price of the AliExpress product sold on your website. You just need to pay AliExpress the price that is fixed on its marketplace. To increase your profit, you may also increase the price by a certain margin. 
If you are using the Oberlo app and dropshipping products to the customers from Aliexpress, you will be entitled to receive a commission that you buy for your customers. It will automatically detect whether the order is completed from your affiliate link or not. This way, doing dropshipping will help you earn more profits. 
Pros and Cons of AliExpress Dropshipping program
Pros
Get orders on your own e-commerce store

Helps in increasing the traffic on your website

Earn commission as well as profit by setting up a markup price

AliExpress does not charge any delivery expense, membership fee, and restocking fee, which minimizes the expenses and maximizes profits.
Cons
The process of order management is handled by the drop shipper but not by AliExpress; once you set up the markup price.

The delivery may take more time than expected. Usually, the drop shippers need to compensate for the late delivery by offering the customers an extra discount or some other deals
A Sneak Peek at AliExpress
Initially, it started as a B2B portal; it has expanded now to B2C, C2C, Payment services, and cloud computing as well.

It primarily focuses on international buyers of the countries, including Russia, Spain, the United States, Ukraine, and Brazil. 

It has an extensive network and selling products in more than 200 countries.

It is the most visited site in Russia with 28% traffic and falls under the top 10 popular websites in Brazil.

In 2017, it was recorded that it had more than 600 million estimated visitors each month.  

It offers to sell almost everything that you can think of

The majority of the products are manufactured in China, so you will get the most reasonable rates of all the products on this website.

It reached the 100 million buyers milestone in 2017 and is now considered the third-largest e-commerce company after Amazon and JD.com.
Recommended: 20 Best Gumroad Alternatives
Suppose you are looking to earn more than usual without putting in much effort. In that case, the AliExpress affiliate program is an astounding feature of the e-commerce giant as it offers an excellent opportunity to earn extra. 
AliExpress has got cheaper deals as compared with the world's biggest e-commerce platform: Amazon, which is why it becomes likely for you to get a higher conversion rate. The more the conversion rate, the more amount you can earn. 
So what are you waiting for? You can surely give it a try and see whether it works out for you!