Freelancing is one of the best ways to earn money in the 21st century. There are numerous perks of being a freelancer. You can work at your own pace, accept projects of your choice, work remotely and the list goes on. But, the biggest challenge of being a freelancer finding projects that you can work on. Nowadays, there are several platforms that act as the middle ground between freelancers and companies. These websites let you market your services to potential clients and find good projects. Whether you are an experienced professional or a fresher who is just starting off as a freelancer, here is a list of 20 websites where you can interesting projects to work on.
20 Websites Where You Can Earn $100 Daily
1) Fiverr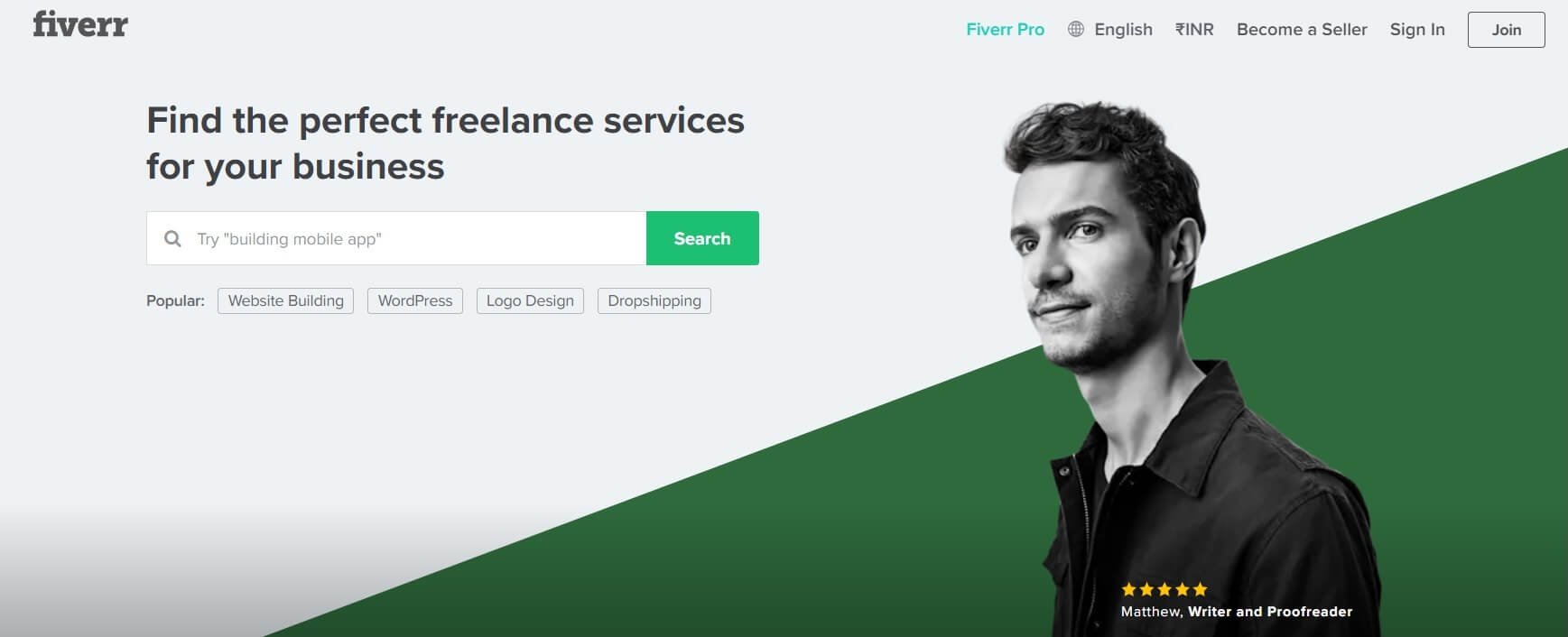 Fiverr is hands down the best website for anyone who is looking to make money online. It is a service marketplace that connects freelancers to potential clients. The platform caters to freshers as well as experienced professionals. Anyone can market their services on this platform. The best part about Fiverr is that it is an all in one platform. It accommodates writers, designers, photographers, and virtual assistants.
Fiverr as a platform is extremely user friendly. It is free to sign up. The platform, however, takes a small portion of the payment you receive from your clients. All you need to do is build an impressive profile and start working. Depending on how many hours you are willing to spend, you can earn anywhere from $10-$100 a day.
Visit Now
2) Upwork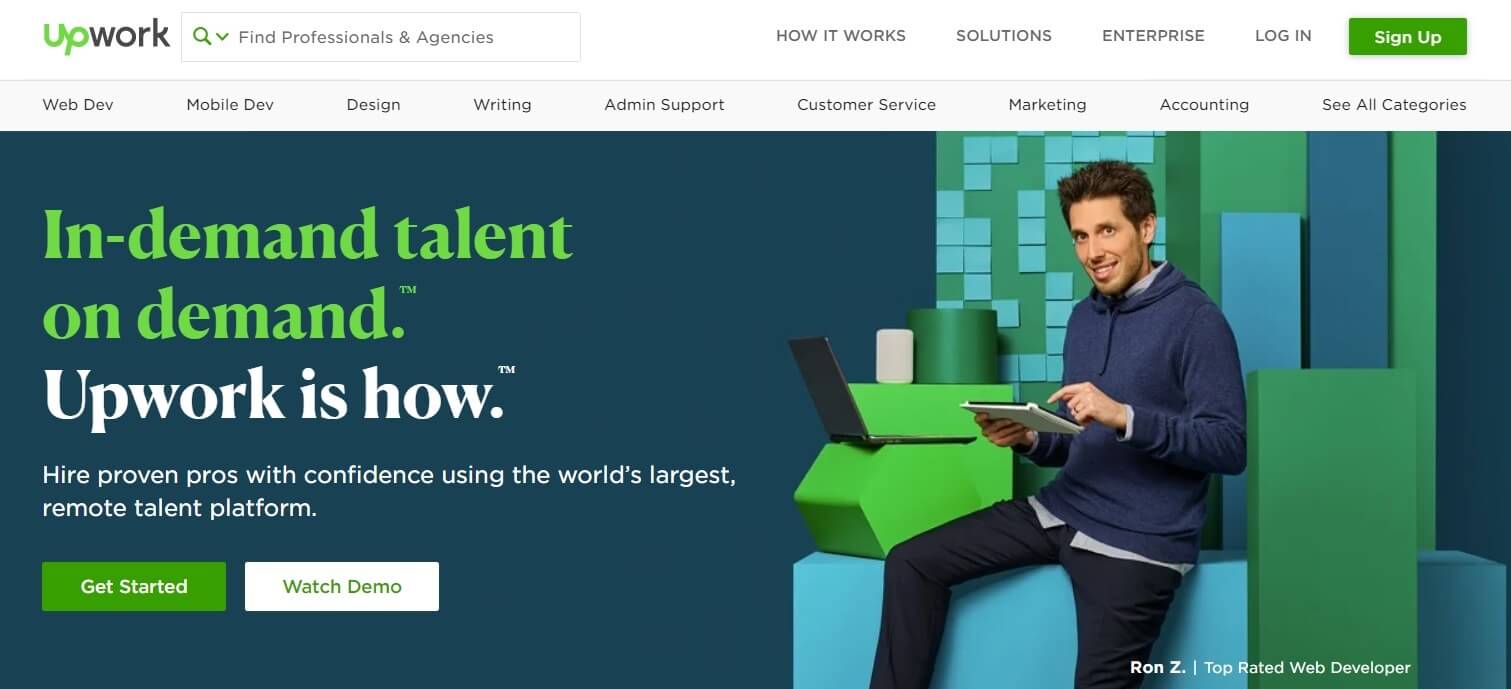 A cloud-based freelance job market, Upwork, is supposedly the online worksite with the largest pool of employers and job finders. If you are a skilled professional, looking for projects, this is the ideal place for you. Just like Fiverr, this is an all-in-one platform where you can find gigs of any kind. You can sign up and start marketing your services on the platform for free.
However, one downside of Upwork is that the platform reviews every application it gets. If you are not skilled enough or you are just starting out as a freelancer, your application might get rejected. The key to this is to build a promising profile and pitch yourself properly. Once you are accepted by the website, you can easily find a large number of gigs and earn anywhere around $25-$100 a day.
Visit Now
3) Freelancer.com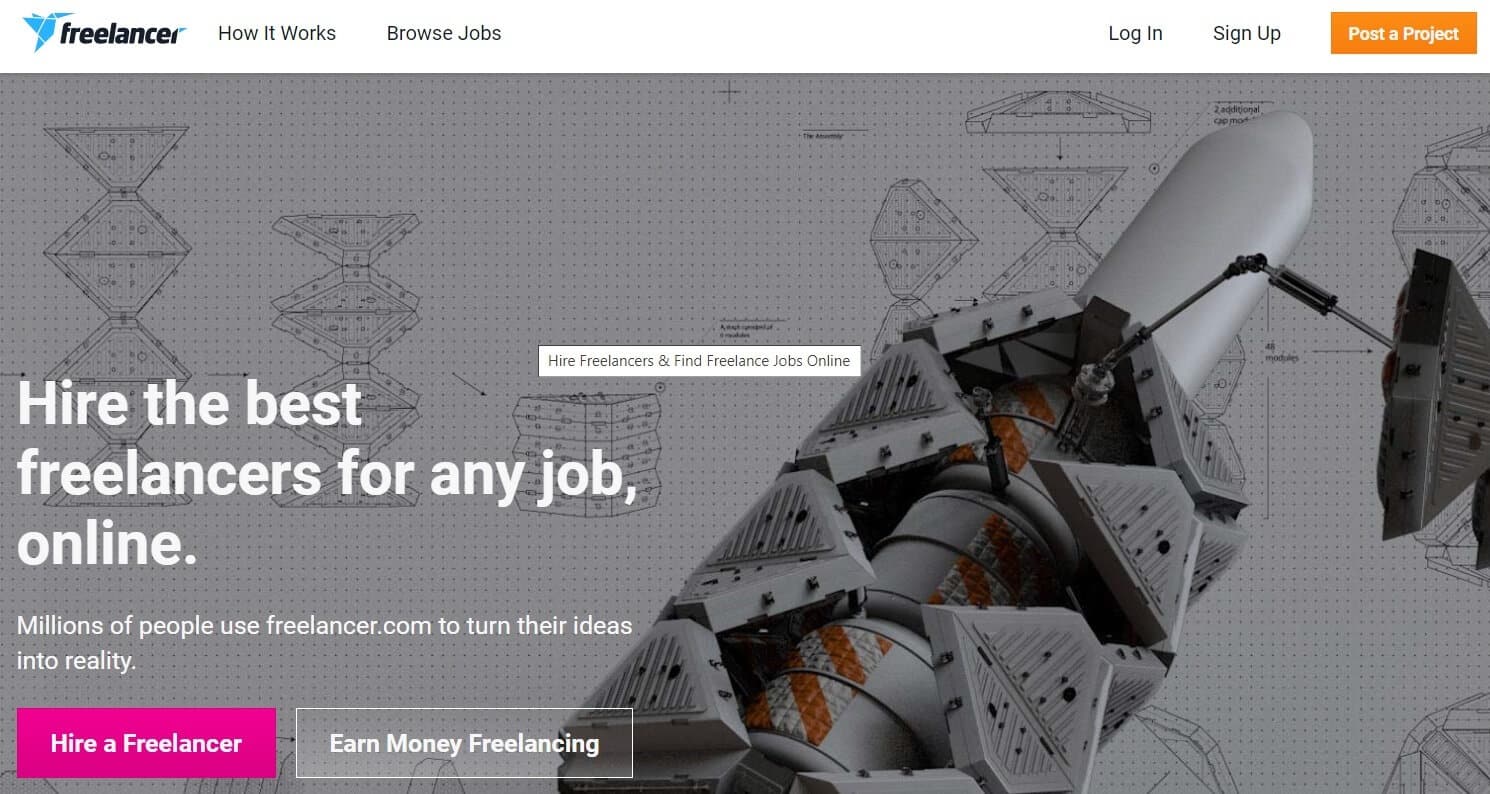 Freelancer.com is a very popular website among freelancers. On freelancer.com, you can search for potential clients and bid to them directly. The platform, however, is a paid platform and the pricing plans are quite flexible with monthly and annual subscriptions. The platform is highly competitive as it is used by a large number of freelancers. To stand out, you should be able to bid properly for your clients. Here, you can earn anywhere between $10-$100 a day.
Visit Now
4) Skyword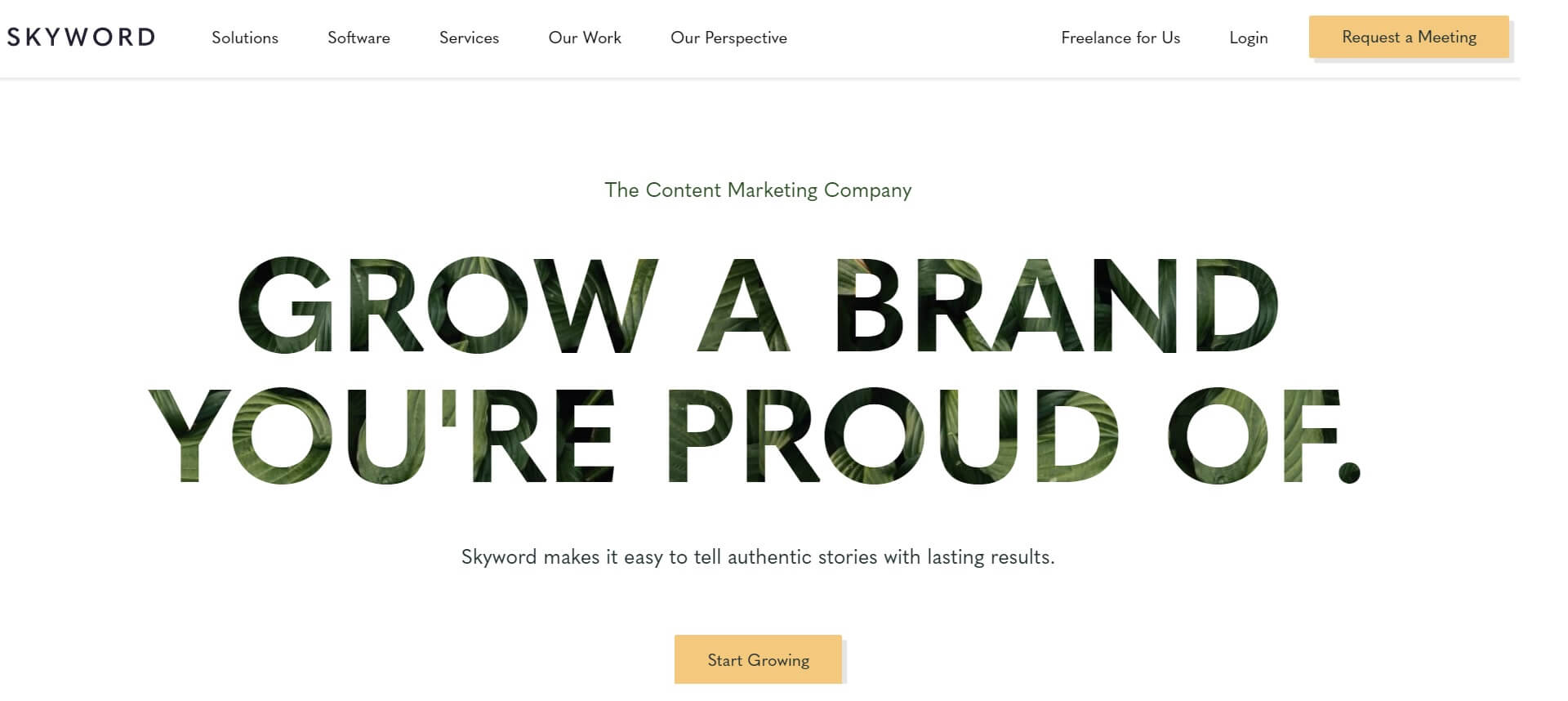 Skyword is a content marketing solutions firm, which was designed to provide services to media companies and content marketers. In other words, the website provides writers, photographers, designers, marketers, or strategists to those companies in need.
Also Read: Top Freelance Websites For Beginners
If you are a skilled freelancer looking for work, Skyword helps you market your services to different companies and eventually get hired. You can earn anywhere between $50-$100 a day once you are hired.
Visit Now
5) Catalant
Catalant is yet another website that assists professionals and freelancers by connecting them to the right businesses who might need their services. What makes Catalant stand out from the rest is the fact that it supports a diverse variety of projects including business plans, social media advisory, and marketing analysis. These job profiles are unique to this website and are usually not found elsewhere.
If you are a freelancer, Catalant gives you an opportunity to be a part of a rich talent pool and market your skills. Your earnings depend on your expertise and skills.
Visit Now
6) WriterAccess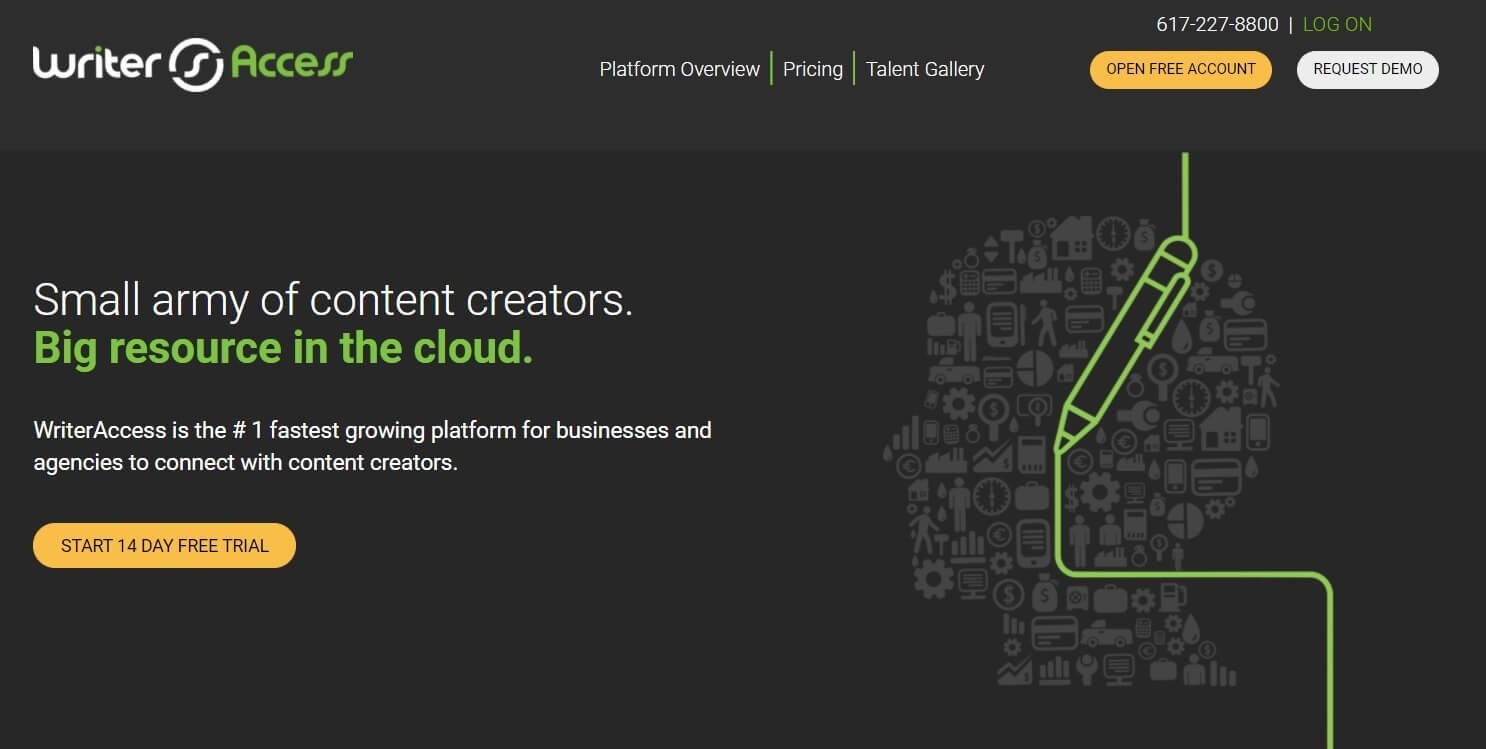 As the name suggests, WriterAccess is a freelance marketplace mainly meant for writers. This platform allows writers, editors, proofreaders, and translators to create and post, work portfolios for prospective clients to see. Each freelancer gets star reviews based on experience, customer reviews, and certifications. The higher your rating, the more are your chances of being hired.
This website also allows freelance writers to create content that could be published on platforms like WordPress, Hootsuite, and Hubspot. If you are a freelance writer, this is the go-to place for you. You can earn anywhere between 3 cents to $2/word, depending on the research requirements and project complexity.
Visit Now
7) Hireable.com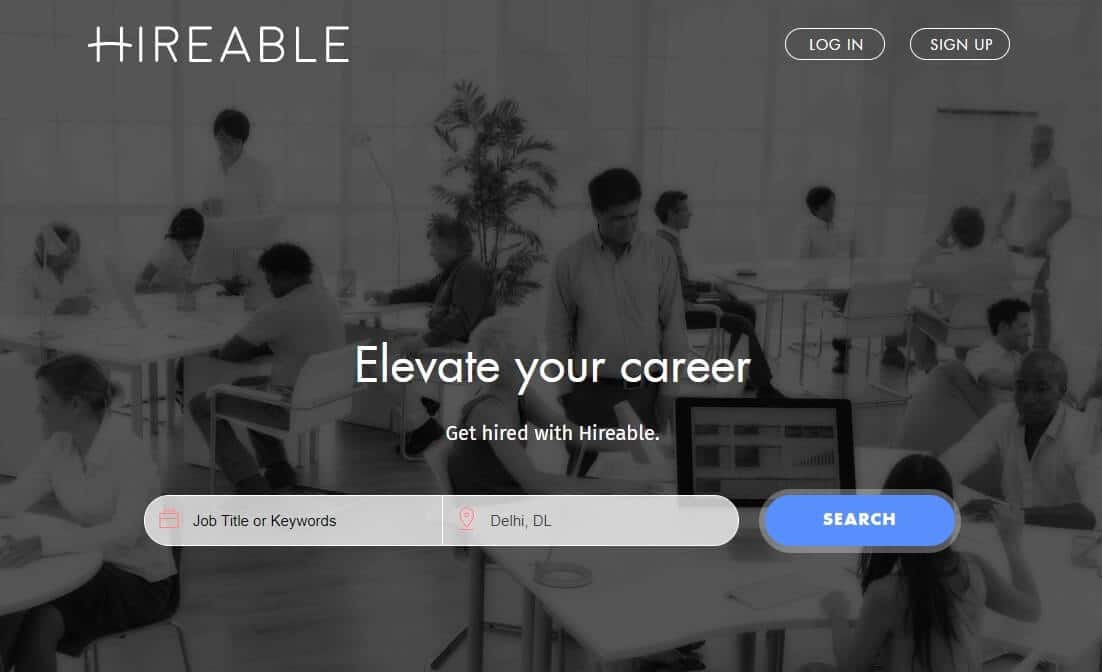 Hireable is yet another job marketplace where freelancers can hunt projects for free. This website is equipped with a powerful search engine that displays suitable jobs in just a few clicks. The sign-up process is extremely simple. This website also sends automated notifications to freelancers every time a new job is posted. Depending on project complexity, you can earn anywhere between $10-$100 a day.
Visit Now
8) Task Rabbit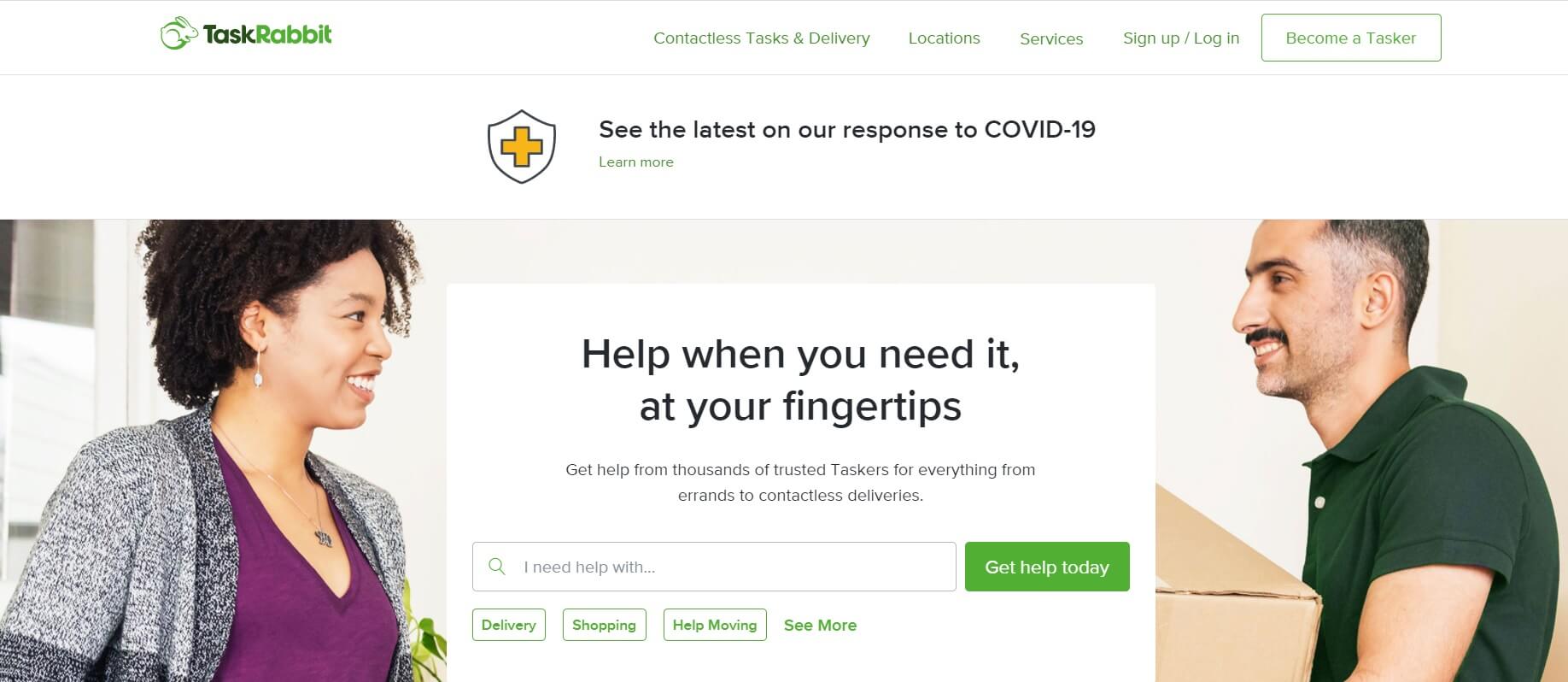 Task Rabbit is an extremely useful website for micro job seekers. On this platform, you can find a variety of small tasks that you can complete in a specified time frame and get paid for it. You can use this website to search for any kind of task including yard work, babysitting, writing blog posts, translating, housekeeping, etc. You get paid for every task you successfully complete. Depending on how much work you are willing to put it, you can earn anywhere between $5-$100 a day.
Visit Now
9) Nexxt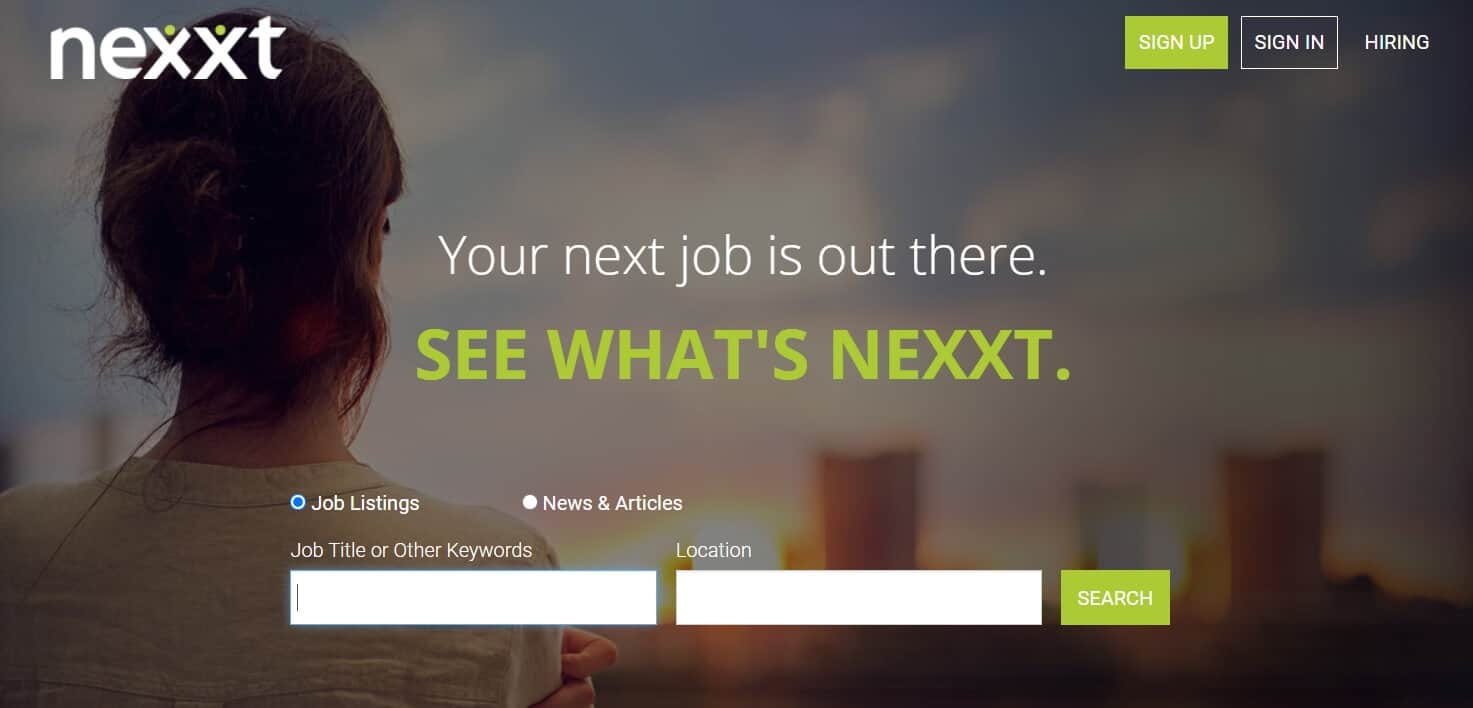 Nexxt is a wonderful freelancer marketplace which is mainly meant for highly skilled professionals. This platform bridges the gap between professionals and companies looking to hire them and helps them communicate effectively. Freelancers can easily search for jobs on the platform based on their skills and job requirements by going through advertisements on the website.
One thing to keep in mind is that this platform is for experienced professionals and not the best place for freshers. On this platform, you get paid on a monthly basis. The salaries start at $10,000 a month.
Visit Now
10) Toptal

Toptal is a job marketplace for finance experts, designers, and software developers. If you are a freelancer looking for projects in any of the above fields then look no more. This is hands-down one of the best platforms where you can find interesting projects to work on. You can choose among part-time, full-time, or even hourly paying projects. This website again is ideal only if you are a highly skilled freelancer who is looking to work on critical projects.
Visit Now
11) 99Designs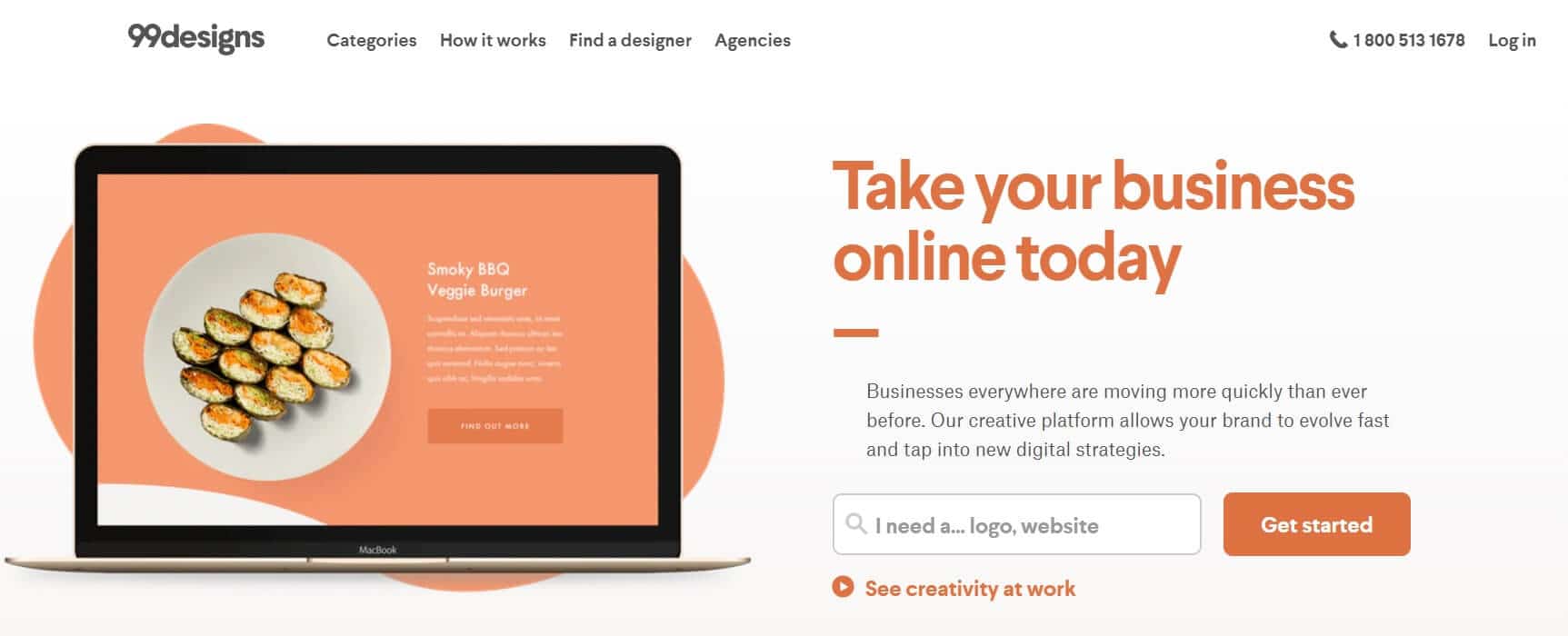 This website is exclusively for designers who are looking to earn money. This platform is famous for the reach it provides to its creators. 99Designs has an option called 1-1 project. Either you find the client or the client finds you based on your work portfolio. Once you have finalized a deal with the client, you can work on the project and get paid for it. Apart from this, you can also earn money by participating and winning in competitions. Whether you are an experienced designer or a fresher, you can find work on this website and start earning money.
Visit Now
12) PeoplePerHour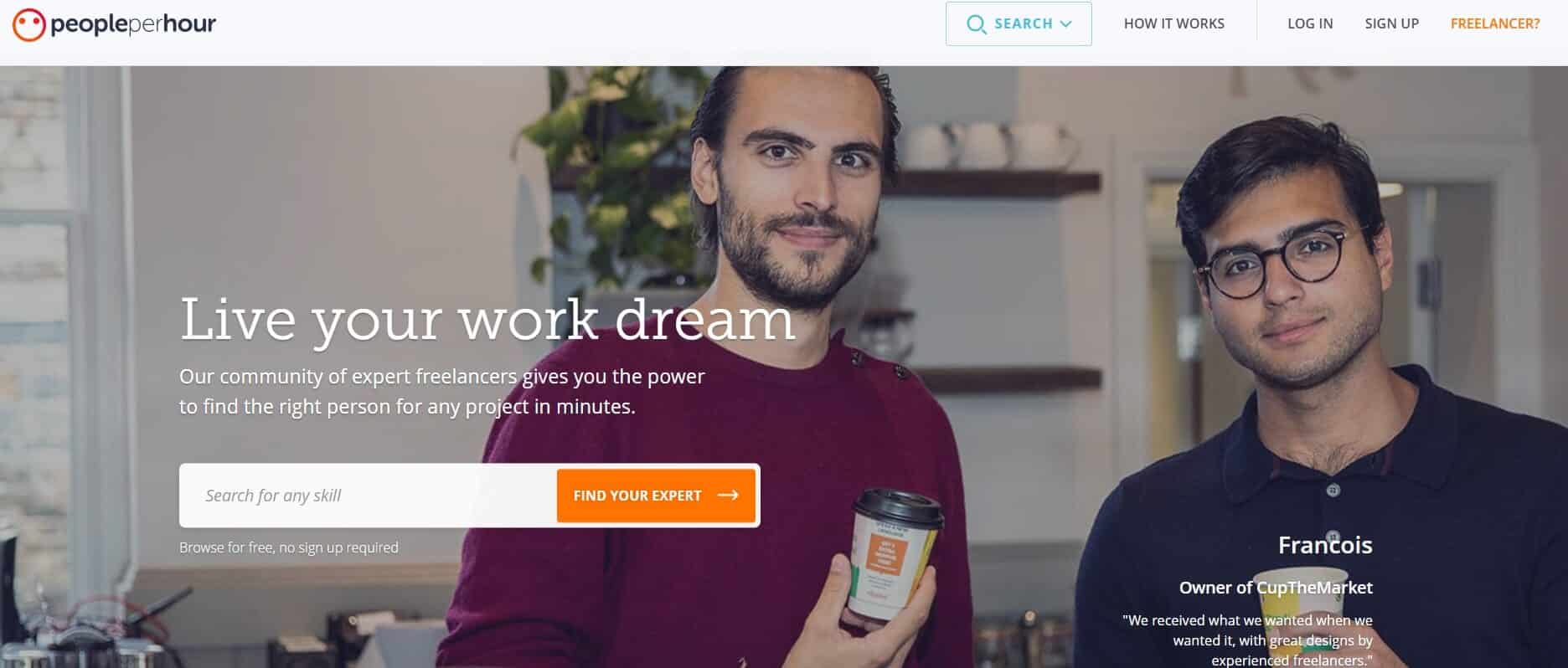 PeoplePerHour is yet another online marketplace that allows freelancers to find jobs that suit their qualifications. The platform equips its users with a variety of tools that freelancers require. The features include in-app-messaging, invoicing and proposal viewing. These features make the website extremely user friendly.
This is a paid platform and it has several pricing plans that you can choose from.
You can earn anywhere between $50-$100 a day depending on your skills and experience.
Visit Now
13) GoDaddy Auctions

Domain name flipping is a popular way of earning money online and GoDaddy Auctions is one of the best places where you can buy and sell domain names. To start off, you will have to take a membership with GoDaddy Auctions for a nominal price. After this, all you have to do is buy domain names with high SEO value and sell them at a higher price to those who need it. GoDaddy charges a commission of 10-20% based on the selling price and gives you the remaining amount. Once you get a hang of it, you can earn a sustainable income.
Visit Now
14) PeerFly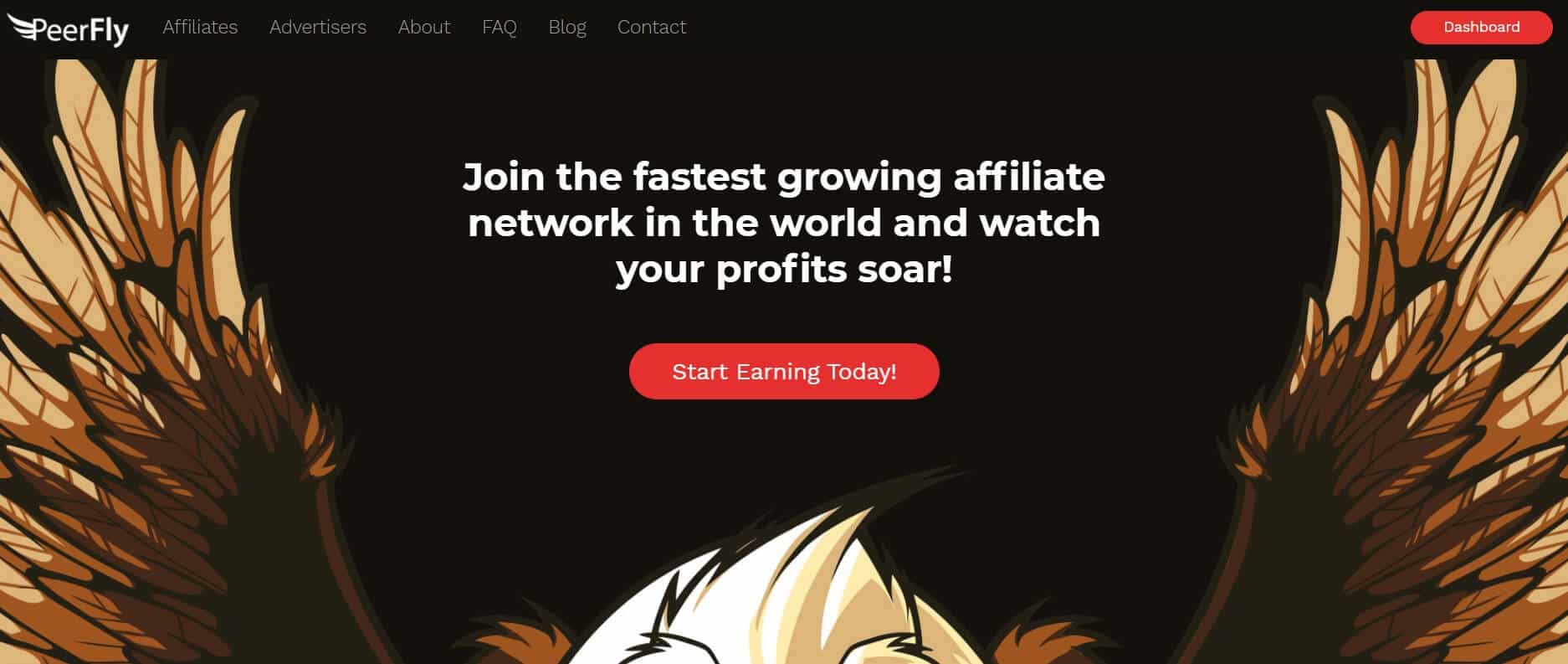 PeerFly is basically an online affiliate network that uses CPA(Cost Per Action) as its primary pricing model. On PeerFly, you basically need to sign up and promote other businesses using links. You get paid every time someone uses your link and takes the specified action. This is a very good way to start making money if you have a following. You can use these links on your blog or YouTube channel as well. If you do not have a following, you can get your family and friends to take action using the link and get paid for it.
Also Read: Top 10 YouTubers in India & their Earnings in 2020
It might take some time to get used to, but once you get going, you can earn $100 a day or even more.
Visit Now
15) Guru.com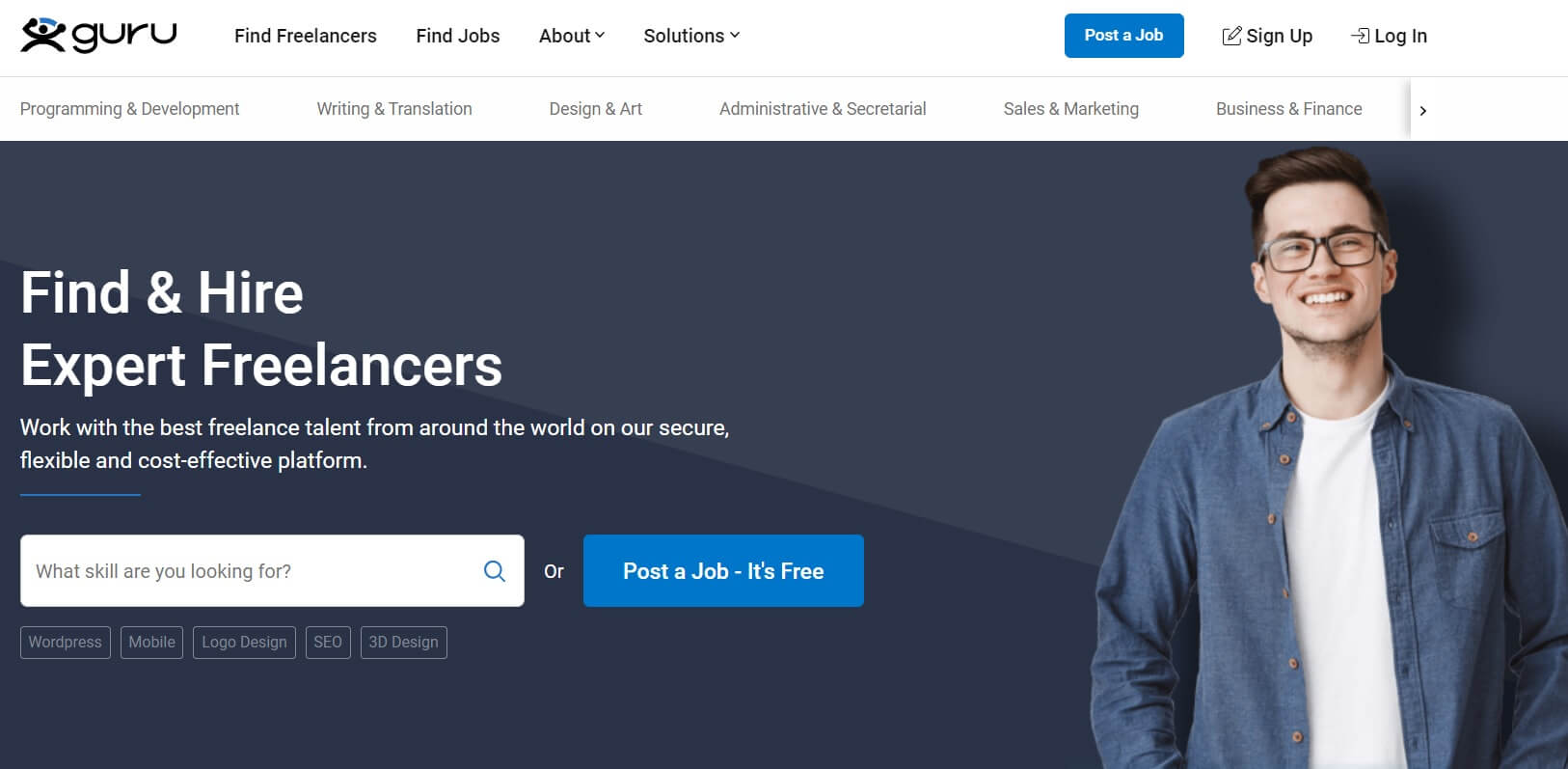 Guru.com is yet another online job marketplace that connects freelancers to clients. But, what differentiates this website from others is that it allows for region-specific job search. This platform makes it possible to find potential clients within your region. This makes it easier for you to communicate with employers. The platform keeps a tab on regular freelancers who carry out projects effectively and promotes long-lasting relationships with clients.
Visit Now
16) Scribie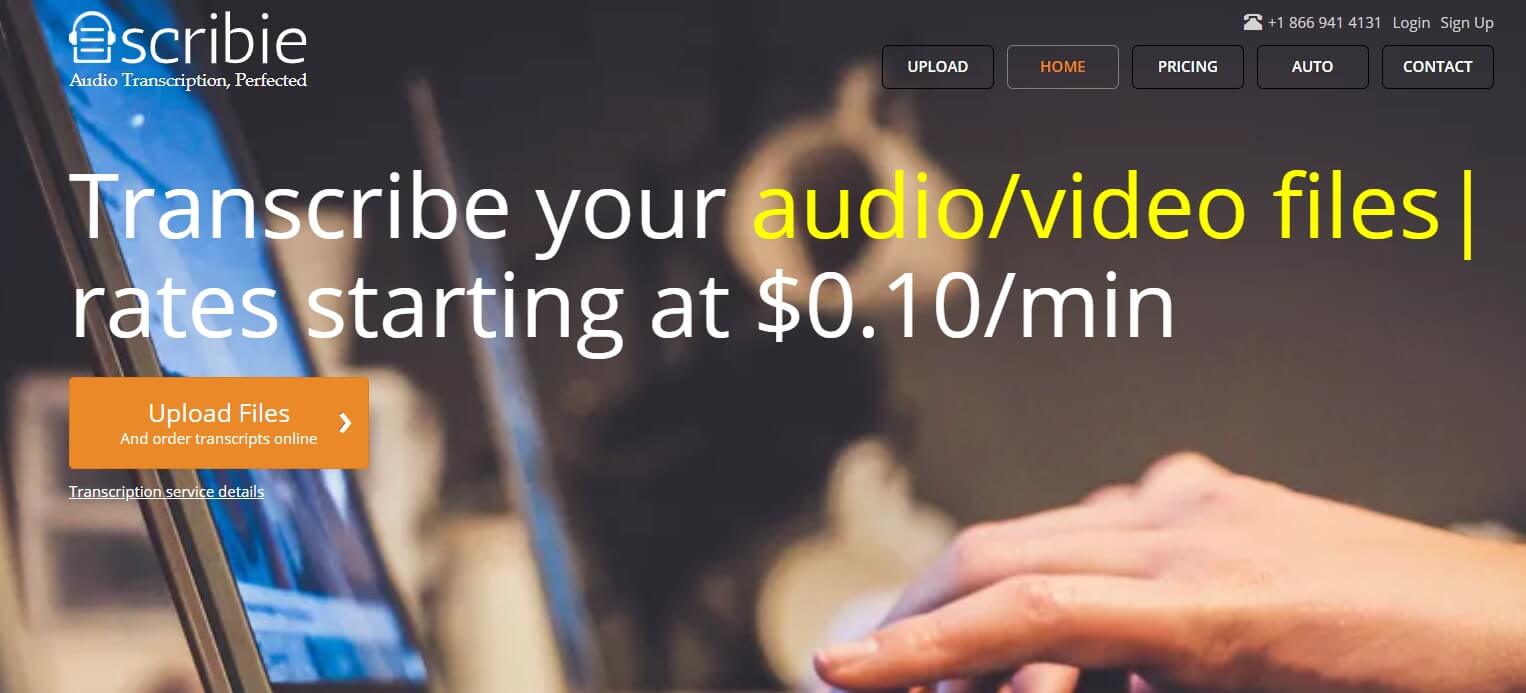 Scribie is an online transcription company. This platform hires freelance audio and video transcribers with varying levels of experience. You have a good chance of getting hired even if you are a beginner. Once you are hired, you are given audio and video files which you will have to convert to pdf or doc. Once you submit the file, it is reviewed and verified. The payments are made per audio hour or per video hour. If you have decent typing skills and are a good listener, Scribie could be a great way for you to start working online. The payment ranges from $5-$25/hour.
Visit Now
17) Lime

Lime is a revolutionary dockless scooter startup trying to change the way the world commutes. Users can easily rent electric scooters whenever they need to use the mobile app. But, that is not it. The app also makes it possible for users to make some extra income on the side.
You can earn money from this app buy becoming a scooter juicer. As a juicer, you will have to collect scooters with a low battery from a certain locality, charge them at your place and drop them off at another specified location. You do not need any kind of experience to start off with this job. All you need is a good electric socket. You will receive payments every time to charge a vehicle successfully.
Visit Now
18) SkillShare

SkillShare is an online platform where experts in a particular field share their skills with students online. If you are a subject expert, then you can earn a sustainable income by teaching students on SkillShare. This works in two ways. You can either teach one class or you can start a channel and teach multiple times. Teachers typically earn $0.05-$0.10 per minute watched.
Visit Now
19) Gigster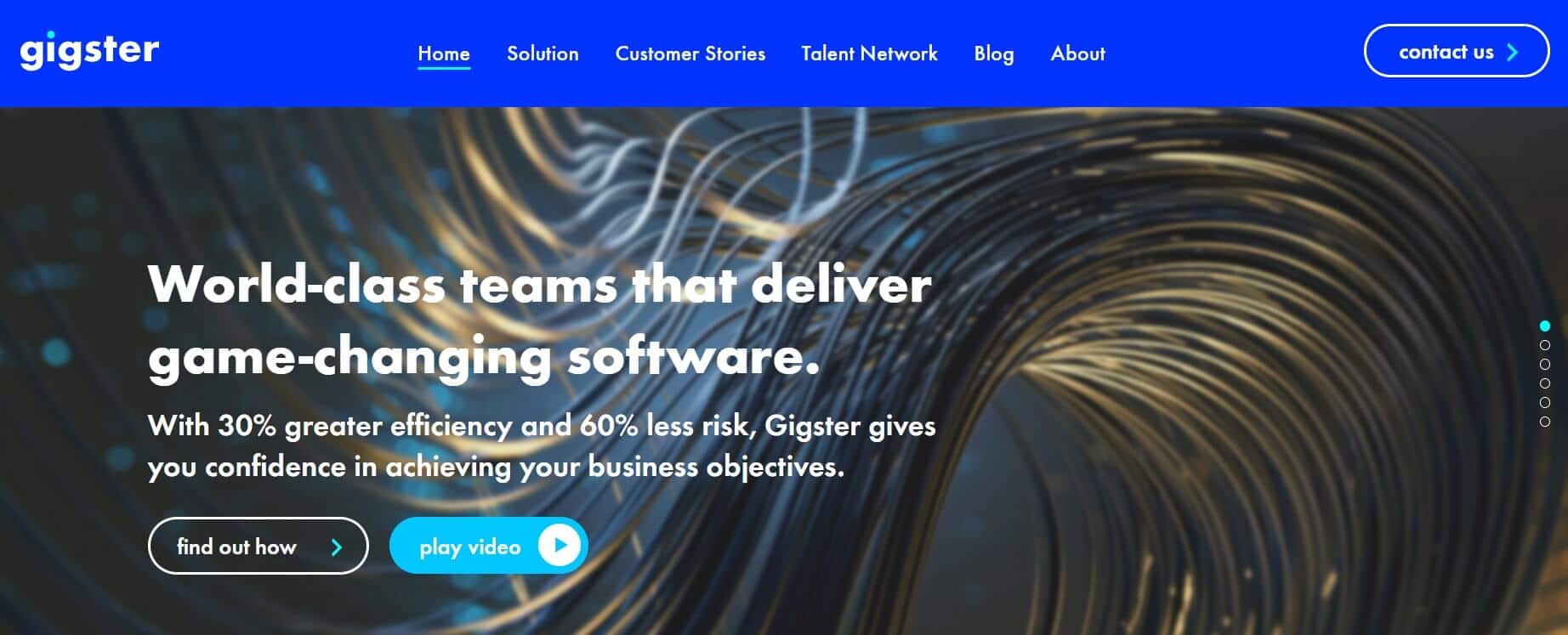 Gigster is an online job marketplace that was designed to connect freelance app developers to companies in need. This is a good platform for you if you are a techie looking for critical projects. Once you enlist with the platform, you join a group of talented professionals with ample work experience.
Keep in mind that this place is not for beginners, you can obtain projects or assignments only if you are a skilled software professional. Once you complete a project, you are paid before you are assigned another project.
Visit Now
20) Envato Studio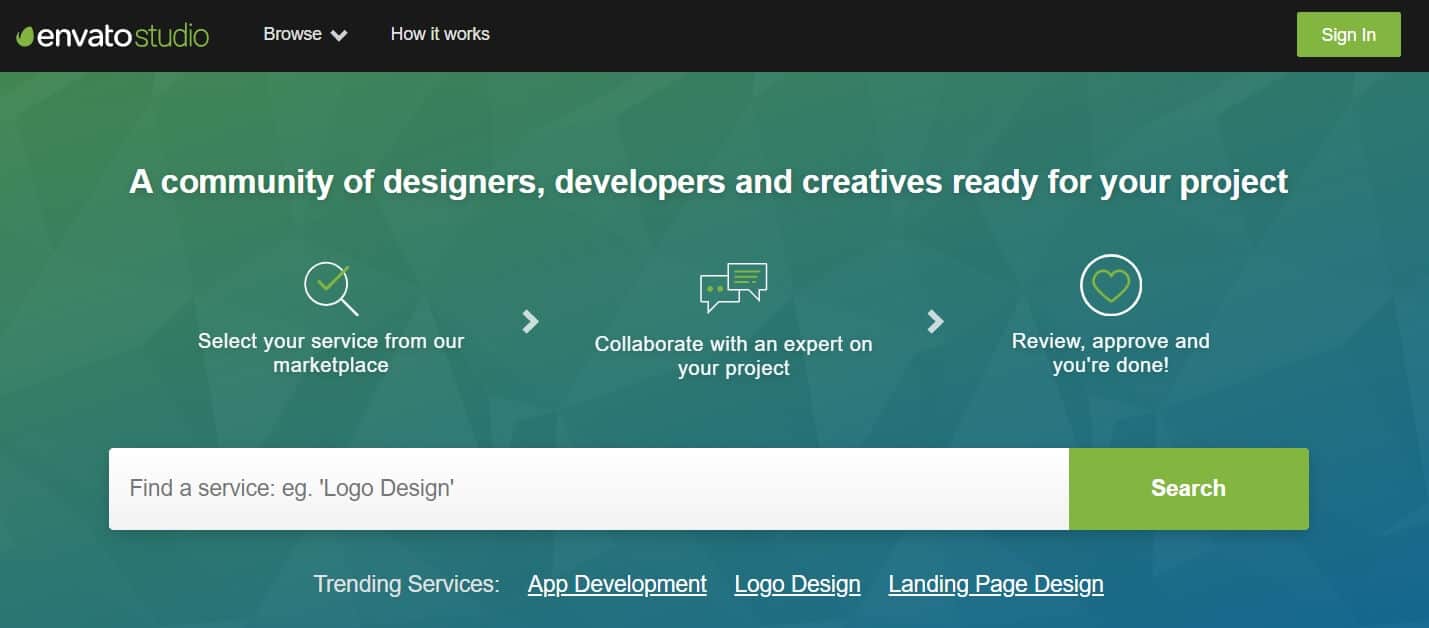 Envato Studio is yet another freelance website that promotes collaboration between creators, designers, developers, and other experts. If you are a freelancer, you can use this amazing platform to offer a variety of services from animation and app development to website design. You can pick and choose the clients of your choice. Individuals, small enterprises, and large firms all hire at Envato Studio making your job hunt easier. All you have to do is have the right skill set and get going.
Visit Now
Being a freelancer is not as easy as it sounds. There are several challenges you might have to face before becoming an established freelancer. These online platforms, however, make it slightly easier for you to market your services. As an amateur, you can learn a lot by signing up for these websites. Try signing up to two or more of these platforms to see what works the best for you. Keep in mind that these platforms are only a launchpad for your career, at the end of the day only your skills and performance can keep you going.