As online education continues to gain popularity, the demand for online tutors has also significantly increased. India, being one of the largest markets for online education, has a plethora of opportunities for individuals who are interested in becoming online tutors. In this article, we will explore some of the best online tutor jobs available in India, the requirements to become an online tutor, and tips to help you succeed in this field.
What is an Online Tutoring Job?
In online teaching, you teach people in a virtual environment by taking the help of virtual communication devices like Team Viewer, Skype, Video Conferencing, etc. With the advancement of technology, the tutoring sites allow the teacher to educate the student's virtual face to face interaction.
You don't have to have a prior experience for becoming an online tutor, any person who has good knowledge about any subject can become an online tutor. But, there can be a few websites that may ask for some particular educational background or experience, so you can choose one accordingly.
How can I find an Online Teaching Job?
In recent times, the demand for online teaching jobs is increasing tremendously, hence there are plentiful websites that act as a linking pin between teachers and students. You can also search on Google for finding an online tutor job; there are thousands of sites that offer this opportunity.
Not everyone can become an online tutor as there are a few websites that might need a minimum qualification degree or some teaching experience. Thus, you have to read everything carefully before applying and check if you are eligible for it or not.
We have made things easy and simple for you by searching some of the best and reliable websites where you can find online tutor jobs and earn a fair amount of money.
9 Best Online Tutor Jobs in India
Online tutoring is one of the booming career options for the past few years. Being an online tutor is one of the easiest and accessible online jobs, as it has more advantages compared to other online jobs. The good thing about it is that you can earn a lot of money as the remuneration is high, thus the more classes you take the more revenue you can earn.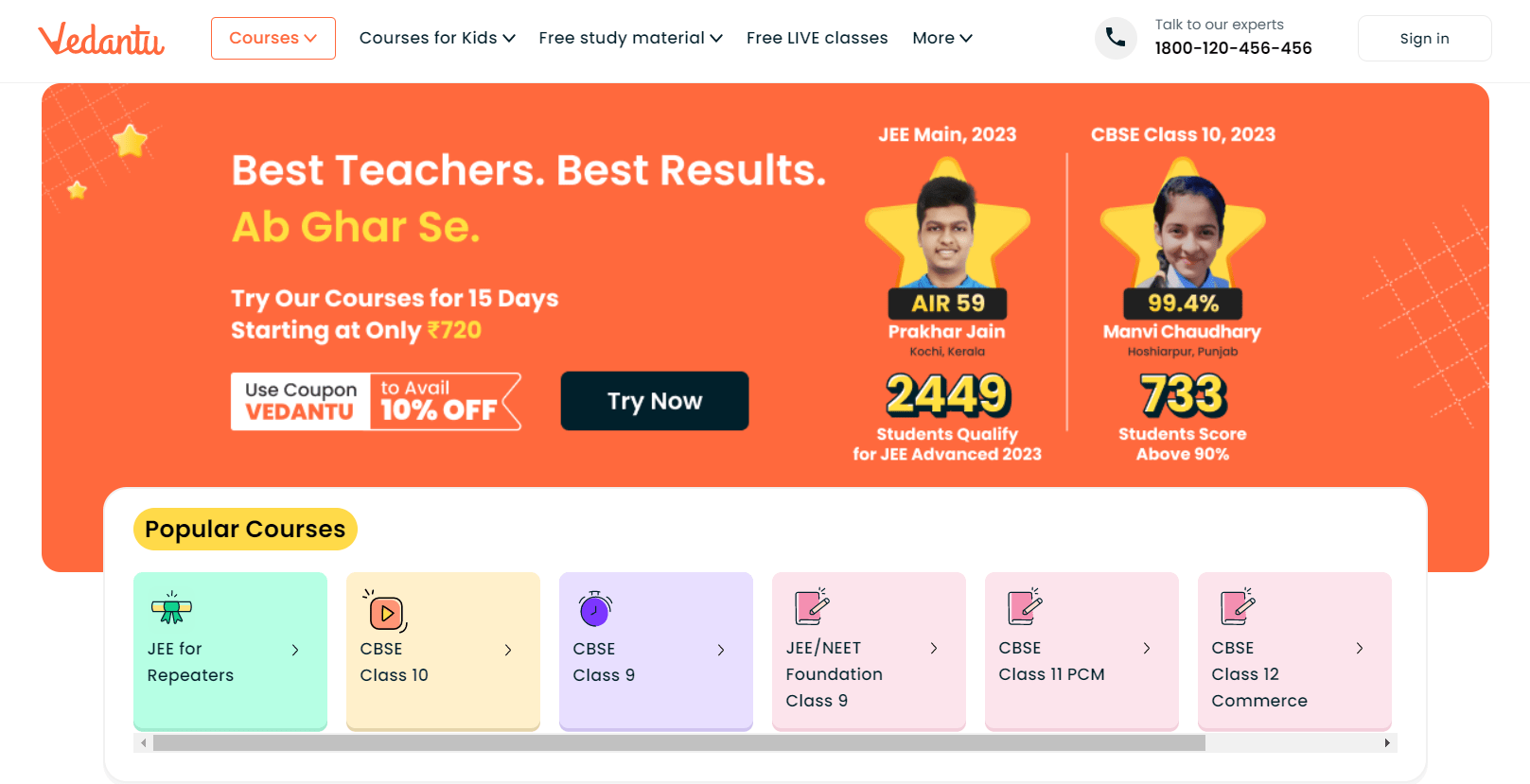 It has become a very renowned online tutoring job site, particularly among students. The best thing about them is that they provide coaching on a lot of subjects such as Physics, German, French, maths, computers, Science and many more subjects. Plus they also provide separate coaching on IIT-JEE, CAT, NEET, etc.
They provide quality education to students and that is the reason why they have more than 40,000 students who are using their portal. Thus, being a teacher you have a great potential to grow along with them as on their website they have mentioned that you can earn up to Rs.25, 000 a month by just giving four hours in a day and earn more than Rs.60,000 by working as a full-time tutor.
They even offer one on one live class which gives students to ask their queries without any hesitation and can get complete attention from teachers, where you can teach students of class 6-12 of any board. Thus this is a portal that aims high on connecting teachers and students with a great potential for learning and making learning easy. Hence, if teaching is your passion and you want to make learning simple and easy for students then you can join this website.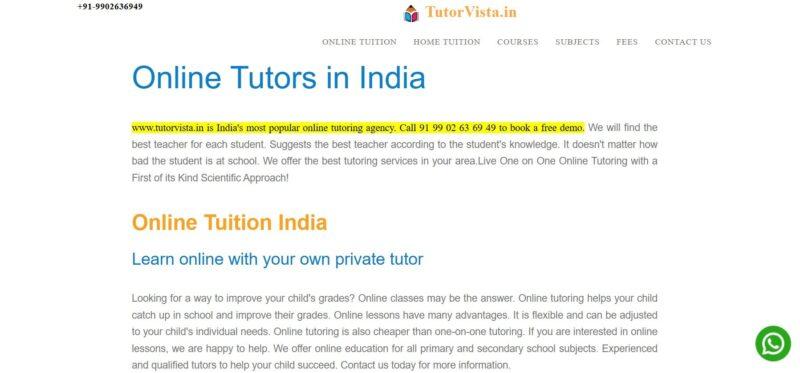 It is an online tutoring company that has become one of the most famous tuition services for online teaching jobs in India and even abroad. They provide worldwide services and that too at affordable prices.
This portal started in the year 2005, and was acquired for more than 800 crores by Pearson in the year 2013 after that it became the whole owned subsidiary. Here, there are tutors from different parts of the world and they are required to go through training and pass it before they become eligible to teach students, therefore it can be a great learning experience.
It has around 2000 teachers in different subjects from China, the U.S., Australia, etc. It is one of the oldest online tutor portals and they have already provided more than 10 million sessions in the last 10 years. Hundreds of tutors are needed in TutorVista, hence you can also start your career with them and teach high school and college students. They also offer training material for some courses; thus it can be great exposure for you.
Their registration process is really easy, you just need to fill in the application form, and you get enrolled, then after an online live interview, you get selected.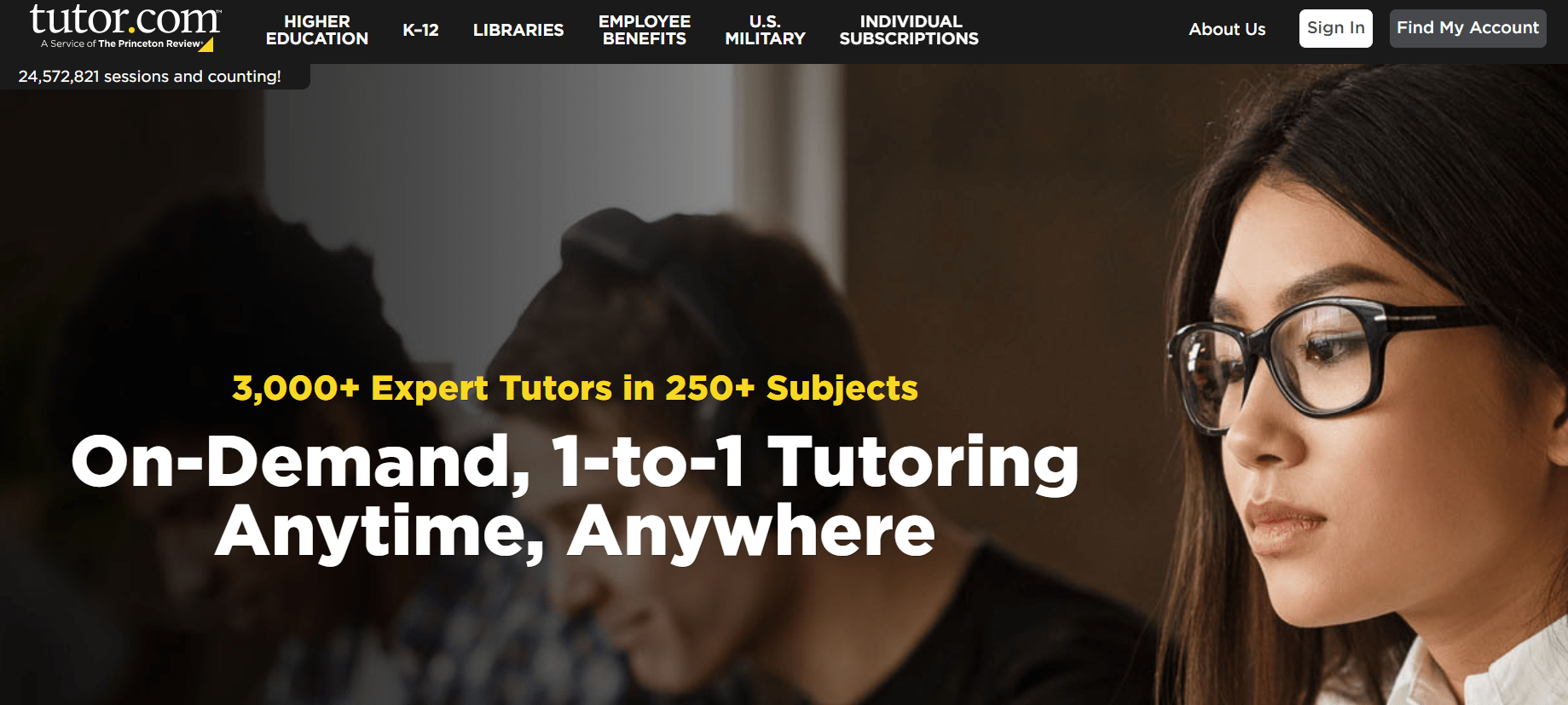 It is another amazing website for teachers as their main aim is to make a great connection between the students and teachers, plus they also ensure that teachers earn a good income. The best thing about them is that the tuition sessions are available round the clock which means that you can create your schedule accordingly.
They give you the option of teaching a minimum of 5 hours a week and a maximum of 29 hours a week. You would be glad to know that they have their own software to conduct virtual training. They have thousands of teacher's students who log in every day to learn about tough topics such as algebra, calculus, and quadric equations.
There are a lot of students who have taken training from here and got admissions to excellent Universities such as Harvard and Cornell. They also offer training on GRE/SAT prep material. It is very easy to join them, fill the application form, and choose the subject you want to teach, there would be an interview and a mock training session. If you clear the session, you become an online tutor for them.
There are a lot of people who are aware of this website as it is one of the most reliable and popular websites among teachers and students. It can also be said that this is one platform where you get a really good salary for sharing your knowledge. You would be amazed to know that; here you do not have to give any video lectures to the students.
There would be questions that the students post; you just have to provide answers to them. When you log in, you would see a lot of questions, you can choose any question that you want to attempt but you have to provide the answer within a limited time. There is no limit to the questions you can answer but the earning would depend on the subject you choose and how many questions you are able to answer.
For subjects like science, accounts, management and finance the rates are high around Rs. 170 for every question and subjects like English, Math and Chemistry the rates are approximately Rs. 80 per answer. The good thing about them is that they pay a salary on time, thus if you answer correctly and spare a couple of hours every day, you can earn well.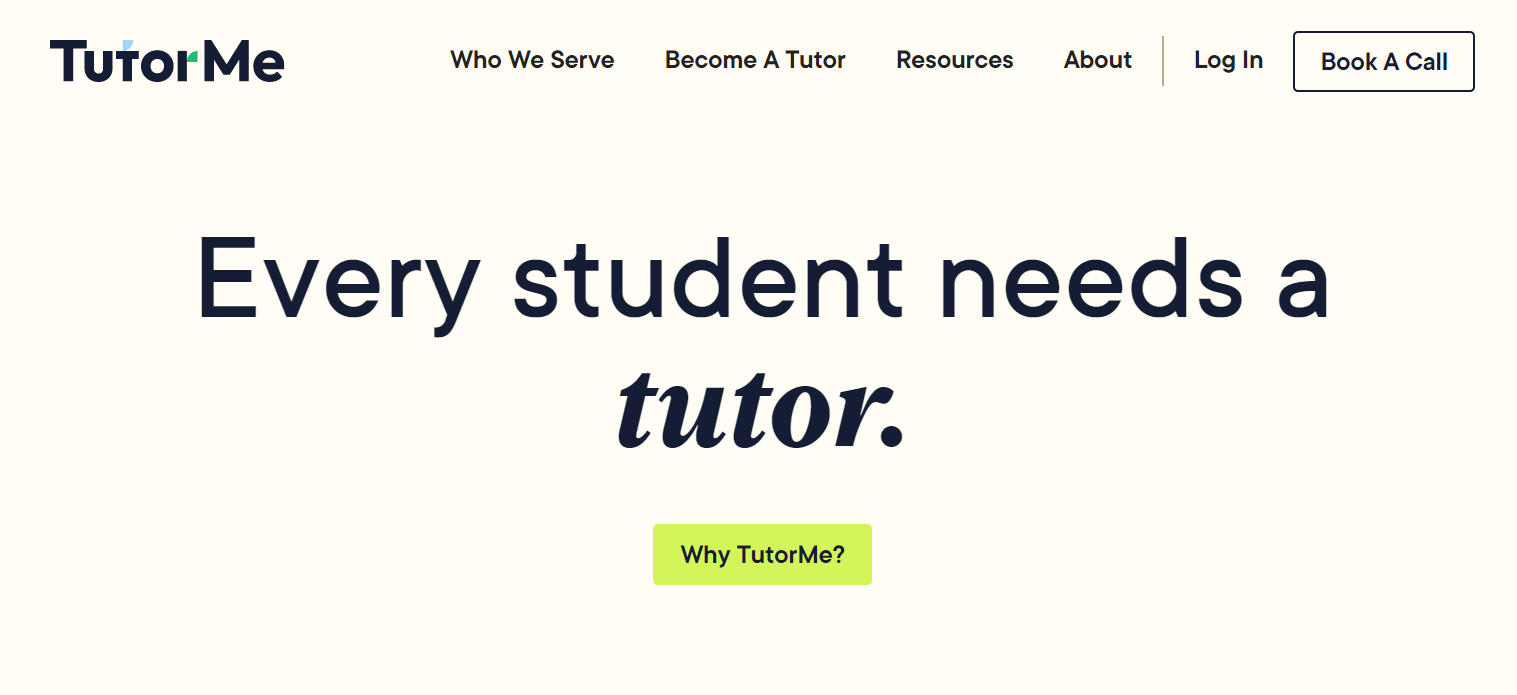 It is a great website to work as an online tutor but usually, they need teachers who have some prior teaching experience, masters in the subject you want to take sessions on, and you must have graduated from an accredited university. They pay around $18 per hour to share knowledge with your students and for answering their queries.
They offer you four plans which you can choose as per your availability and flexibility. The subjects that you can select from are history, foreign languages, humanities, computer science, social science, science, engineering, math, and test prep.
Joining them is really simple and straightforward, fill in the registration form and choose the subject you want to teach. Once your application gets approved by them, they allow you students, and you can start your sessions.
Cross-reference: How online tutoring proved to be an effective way of gaining knowledge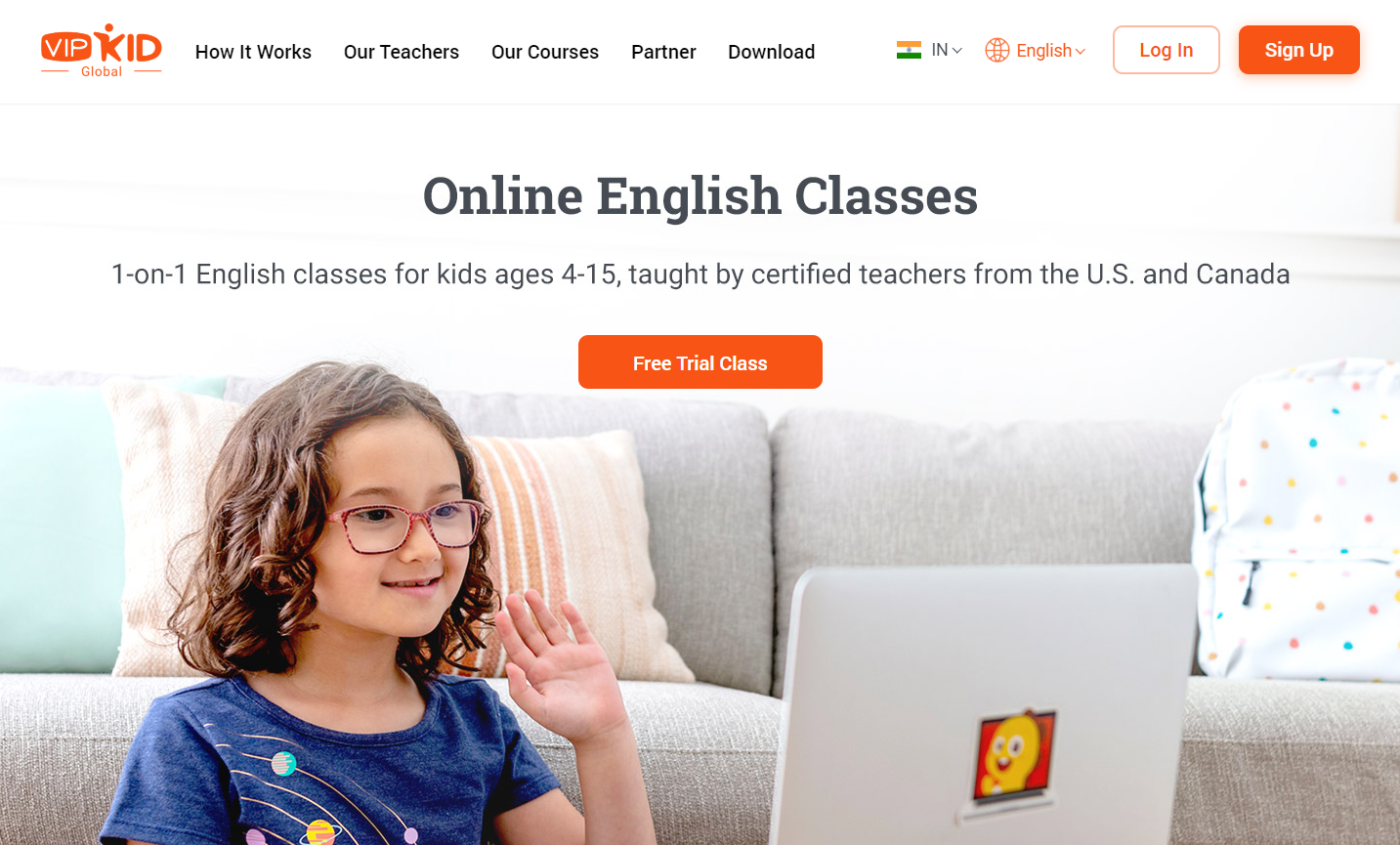 This is a China-based company where you can take English classes or basic school grade level English to Chinese students. It can also be said that this website is one of the most well known online English teaching websites as it has more than 5,00,000 students. It was also placed in the Top 5 of Forbes Top 100 Work From Home Companies list.
For being their teacher, first, you have to submit your application, then you would have to appear for the one on one interview, a mock class and if you clear then whenever they have a vacancy, they would hire you. You would need a bachelor's degree, along with a camera (within the laptop or attached) and a headset. If you have all these things and you pass the interview they sign up a contract for 6 months with you.
It is a very reliable website and is very genuine. When it comes to payment, they offer $14-22 for an hour by direct deposit. Working with websites like this can turn your teaching passion into a profession, so if you have the required skills then apply for it today.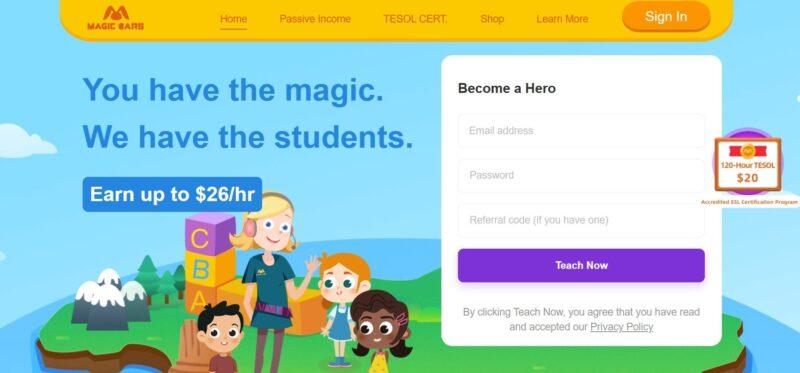 It is quite alike VIP Kids and is also considered to be one of the highest-paid companies for an online tutor. They look for qualified native English speaking tutors to teach 5-12 years of children in China. You would need a bachelor's degree and some experience in teaching be it offline.
Even if you do not have much experience still you can apply as there are chances that at times if they find you suitable, they might hire you. Their pay varies $18-$26 per hour on the 10th of every working day. The good part of joining them is that they have no penalty sick policy, good students, great payment structure, and guaranteed to teach bookings.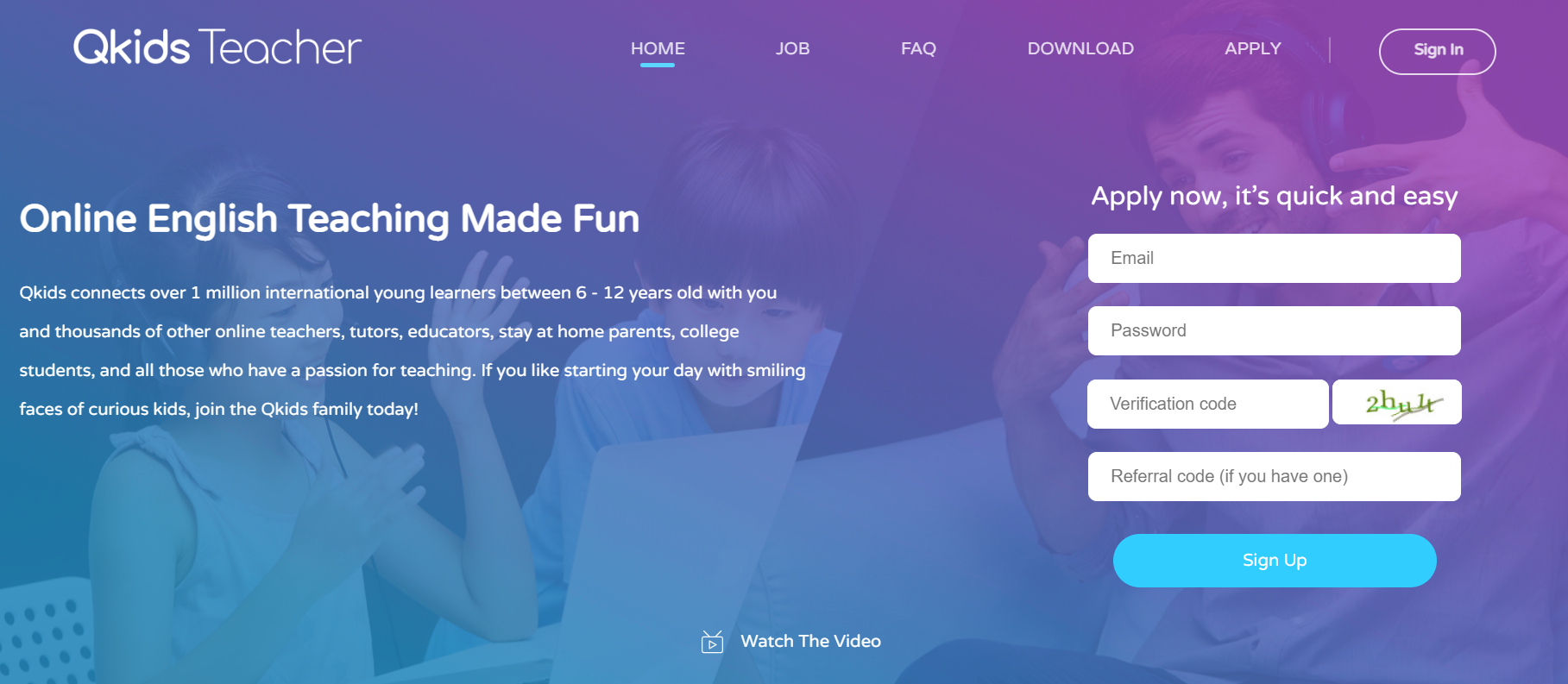 It is the leading English tutoring websites all around the world. As a teacher, you have to teach the English language to Chinese students from 4 to 12 years on Qkids. There will be a maximum of 4 students and a minimum of 1 student in the class. The duration of the class is 30 minutes.
You need not be surprised if you see some new faces while taking the class as Qkids match you up with the same students for each lesson. You will be paid $20 per hour or more, depending upon the bonuses you will earn.
For working with this tutoring website, you need to reside in either the US or Canada, have a bachelor's degree or actively enrolled with a University, prior teaching experience- (teaching, coaching, mentoring, babysitting, tutoring, etc), and minimum working hours per week is 6.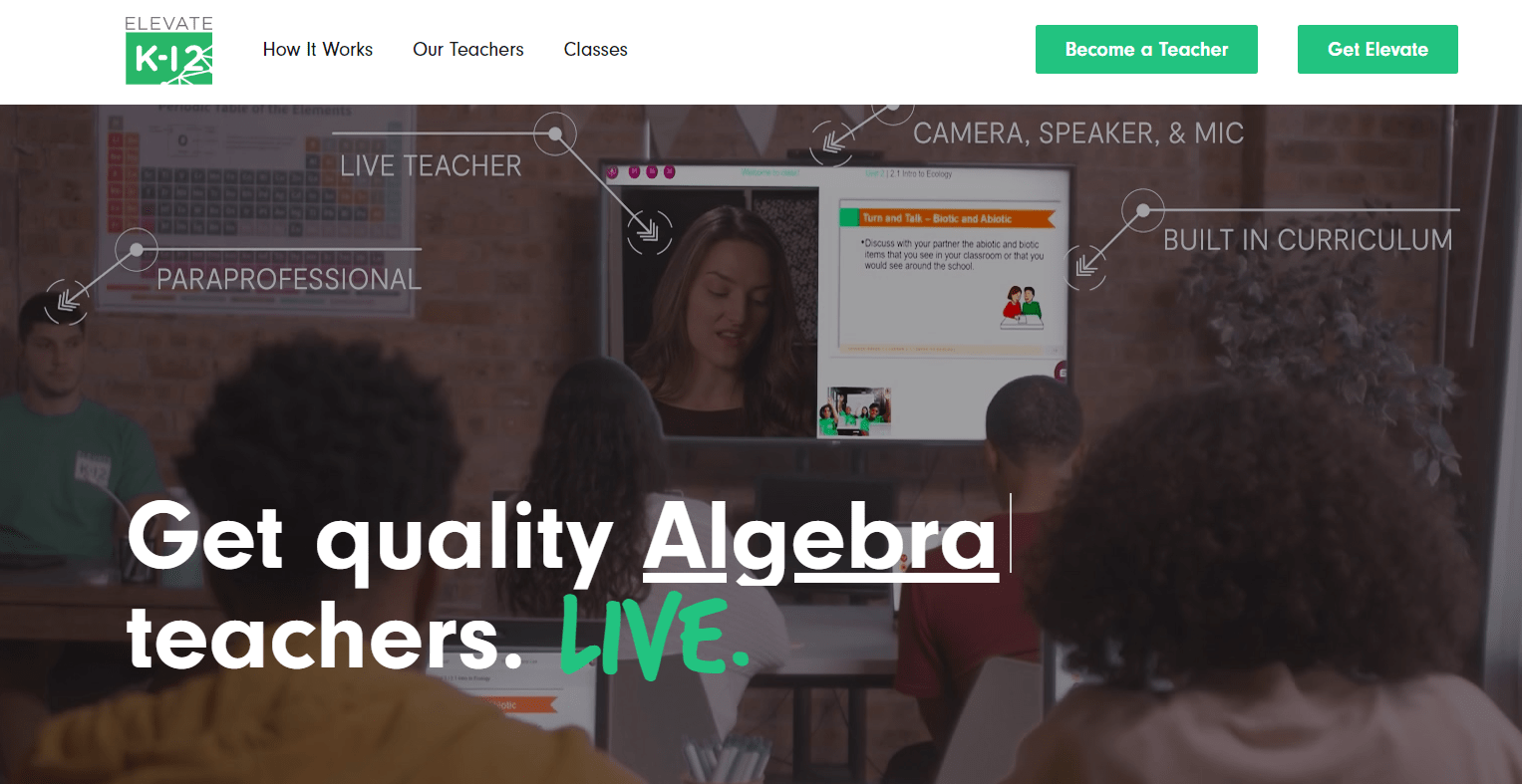 It is a somewhat different tutoring website from others as instead of tutoring online to a different group of students, you will be teaching the same group of students every week. When you will join this website, you will also get a pre-set schedule for a week along with the free training, to begin with.
You would need to be a resident of the USA if you want to be a tutor on this website. The subjects that you need to teach are Social Studies, Math, ELA, Reading, Science, Robotics, Foreign Language, and coding. You should have more than 1 year of experience along with the bachelor degree. The timings to teach the students would remain between 8 am to 5 pm EST.
Cross-reference: Online tutoring side hustles are in demand, and can pay up to $180 an hour—here's how to get started
Advantages of Online Tutoring Job
Here are some benefits of working as an online tutor.
Time Flexibility: The first benefit of this job is that you can work at your convenience or availability. Here the student and teacher both can start the class at any point in time.
No Geographical Boundaries: The best part of this job is that you can teach students from any part of the country and a few websites also provide you to teach students even outside the country sitting at your home. All you need is just a computer and high-speed internet and you can enjoy the biggest benefit of teaching and earning additional income. It is also convenient for students as they can take lessons whenever they are free or have queries.
No need for traveling: The good part is that being an online tutor you need not travel for hours to go to school or coaching center's, you just need a laptop or computer and you can start teaching from your home. It does not matter when you initiate the class and from where you start such as in the bedroom, living room, balcony, etc. Thus, all it means is that you can work as per your comfort and save a lot of money that you would spend on commuting, dressing, etc.
Cost-effective: Online tutoring job is easy, quick, and has more earning as compared to other online jobs. You can teach from anywhere and at any time, you would just require a laptop and a stable internet connection. You would not need to take any place on rent for taking classes or buy furniture for students. You are only required to plugin your profile with various tutoring websites. You would just have to pay a nominal part; rest is all your profit.
Things Required to Become an Online Tutor
Without saying, the foremost thing is skills or knowledge of a particular subject is required. Yet, there are other basic requirements for becoming an online tutor, some of them are:
1. Computer
This is the major thing that is required for becoming an online tutor either a computer or a laptop is a must for taking sessions. It would be great if you have the latest model computer along with Windows 7, 8, 10, 13, etc. with more minimum 4GB RAM. When you work for other companies, they would provide you with their own software where you need to take classes, so your laptop should be eligible to install that software.
2. Writing Pad
You can buy a digital pad or writing pad as with the help of this device you would be able to see the content you wrote on your computer screen. It would be great if you buy one as it would make your work easier and quicker.
3. Video Lectures
It is also important that you know how to take video lectures or create presentation files. The reason that it is substantial for you to know is that many coaching institutes require you to take video classes or give a presentation while taking sessions.
4. Subject Knowledge
This is the main thing that you should possess, if you have knowledge about any specific subject then only you can take sessions and teach your students. Plus you should also have some technical knowledge so that you can operate a computer, take classes and download software if required.
Types of Online teaching jobs
Here are a few types of online teaching jobs and you can opt for any one as per your experience and knowledge.
Subject Experts
Online Tutors
College-level online teaching faculty
Instructional Designers
Course Developers
School-level online teaching faculty
Online English teachers
Few Disadvantages of Online Tutor Jobs
Well, as we have discusses the advantages of online tutor jobs and observed that it is comparatively better than the other online jobs and as compared to classroom training, still there are a few drawbacks that you should be aware of-
You should be diligent and check all the rules and policies before opting for any online teaching jobs. You should always read the reviews and the reputation of the site before applying
You should also make sure that you read or take a revision before teaching so that the interest of the student does not degrade and you are able to answer all the queries that the student asks related to the topic
Ensure that you have a stable and good speed internet as if the internet is not working well on either side, it might ruin the session
Cross-reference: Back to School, but Still Learning Online
How much money can I earn as an online tutor?
Well, there is no exact figure as it completely depends on the time that you give as the salary is given as per the hour that you spend on teaching students. Also, other factors are considered such as
You are experienced or fresher
Your expertise in that particular subject
What subject and class you teach
Qualification
On average as per the current pay, it has been observed that online tutors are earning from Rs. 10,000 to Rs. 1,00,000 in a month. Thus now it depends on your knowledge, experience, and time and how much you earn.
The demand for online tutoring in India is rapidly growing and it presents a great opportunity for educators to supplement their income and reach a wider audience. The various online tutoring platforms in India offer a range of options for teachers and tutors to choose from, depending on their skills and preferences.
As the education system continues to evolve towards a more digital and online-focused approach, the need for online tutors is only going to increase. Therefore, if you're an educator looking for a flexible and rewarding career option, online tutoring could be the right choice for you.