It has become imperative for a business to generate leads and thrive in sales in today's world. But, is this possible without the appropriate knowledge about the right genre of courses? Absolutely not! A proper marketing strategy and valuable connections are substantial for generating leads for a business.
Affiliate programs are key to earning real money. These programs can be lucrative, but it requires time and commitment to make it business.
LeadsArk Affiliate Program Review
What is Affiliate Marketing?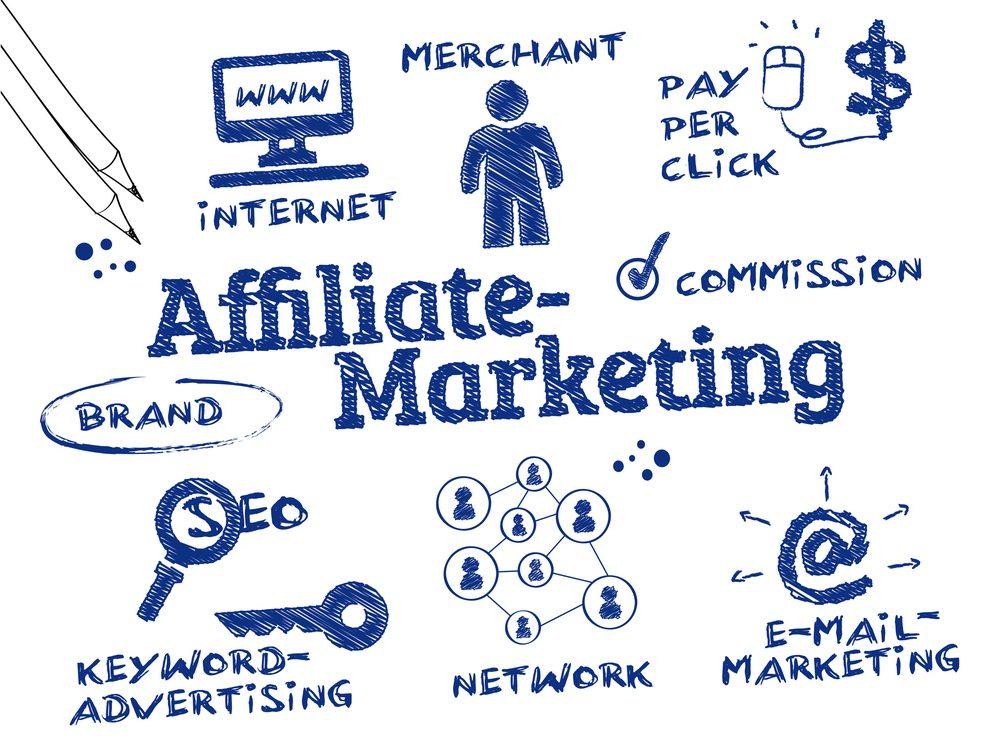 Affiliate marketing is the process of earning commission to create and boost a market for another person's or organization's commodity or services. The person performing all these tasks is known as an affiliate. But how does it work?
Primarily, an affiliate chooses a product or service, promotes that product or service, and makes a decent profit from each sale. Affiliates can earn plentiful money by driving traffic to their affiliate websites, getting clicks on their affiliate links, and converting clicks to sales.
How do the Affiliates get paid?
They are paid according to the traffic or sales they can generate through their referrals. The amount they are paid is a commission for the sales made using their affiliate links. However, when an affiliate cannot generate sales for the company, they will not get paid. As simple as that!
How to become an Affiliate?
It is easy to become an affiliate. The only thing you need is a bit of technical knowledge and will to become one. Firstly, decide the platform, and select your niche in which you want to promote products or services.
The next step is to find affiliate programs to join. This is the most crucial aspect as there are numerous affiliate programs available online, and finding the most effective one is not an easy thing to do. However, we want to bring you at ease and help you out by informing you about the best affiliate programs one can opt for. Mentioned below are some of the top affiliate programs one can choose to earn massive money:
LeadsArk Affiliate MarketingProgram
Shopify Affiliate Program
Leadpages Partner Program
eBay Partners
Amazon Associates
Solvid Affiliate
Clickbank
CJ Affiliate Publisher's Program
Bluehost Affiliate Program
Google Adsense
For all these affiliate programs, one needs a YouTube channel or social media groups with a plethora of subscribers or members or a website for approval, which attracts huge traffic. However, one program named LeadsArk Affiliate marketing program is designed for beginners out of all these programs. To join this course, even if you are not a specialist and unaware of how to promote your product, this program will bring organic leads using social media accounts.
Once you have decided which affiliate program to join (our choice would be the LeadsArk Affiliate Marketing program), you need to create stellar content. This will drive traffic to the affiliate's website and bring them more sales.
The King of All- LeadsArk Affiliate Program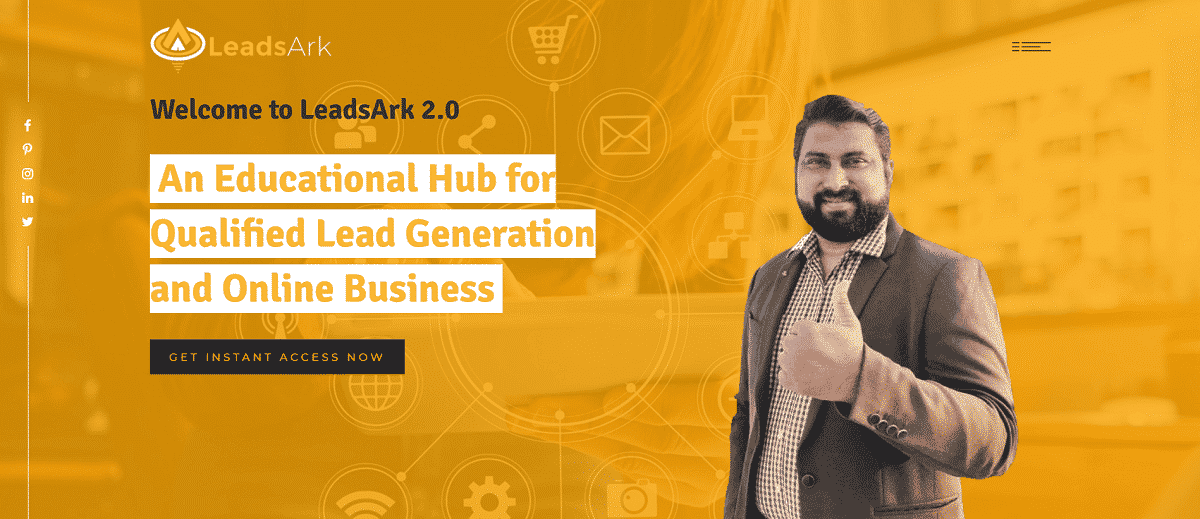 The LeadsArk affiliate marketing program is the top-rated and highly effective affiliate program that has changed many affiliates' and companies' lives. The primary objective of this affiliate program is to help the joiners learn about generating leads. This program plays a crucial role in building connections and generating leads for various important reasons, including sales leads or list building and email lists.
This program is also best-known for its training courses. Moreover, it will also help you create a minimum of 25 to 30 leads each day to grow your business.
The founder or creator of this magnificent affiliate program is Ayaz Mohammad, who launched this course on 10th May 2020. The program rose to prominence soon after its launch date.
Ayaz Mohammad is an impeccable marketing coach who provided the opportunity to several people to get grained under his guidance; that is, more than 10,000 affiliate marketers. He also ensured whether all leads are generated organically or not and utilized your time productively by converting your minutes into rupees.
Features of LeadsArk
1. Lead Generation
Generating leads using several social media platforms, including Instagram, Facebook, Linked In, and Twitter. It allows you to convert your social media accounts into lead generation equipment, which will regularly bring you high-quality leads.
2. Optimizing Reach
LeadsArk optimizes your social media handles to boost your leads.
3. Develop Effective Strategies
It helps in developing various strategies to attract highly qualified leads.
4. Content Publication
It assists in publishing one's content, which will give them the appropriate result they are looking for.
5. Find Target Audience
It differentiates between the right and potential target audience and classifies fake leads who don't buy.
6. Email-Marketing techniques
This program lets you know how to build an email list. It also allows you to use this email list in generating leads.
7. Prospecting Social Media
LeadsArk will brief you about leveraging social media to analyze, evaluate, and determine which prospects are most useful to generate leads.
8. Finding Keyword Tool
LeadsArk affiliate marketing will give you insight into finding the often used keyword that will bring more traffic and, hence, lead your business.
9. Content Marketing
It will help you learn all the effective tips for designing engaging content and provide you with precise results before creating and publishing any content.
10. Attraction Marketing
This program will teach you the basics and captivate more users to enhance the brand image to generate higher leads.
Also Read: 25 Best Affiliate Marketing Platforms & Networks
What You Get When You Join LeadsArk
The time you are getting trained in this program, it will cover all these topics that are vital to become an affiliate and make money:
15 types of content ideas to market on Social Media
Concept of lead generation organically
Prospecting and Networking in Social Media Platforms
Lead magnet and List Building strategy
Sales Funnels concept and strategy building
LeadsArk Affiliate Marketing Program Is Designed For?
Basically, this affiliate program will help you learn about different niches, select the appropriate niche, and inform you how niches play a significant role in affiliate marketing. The LeadsArk affiliate marketing program is ideal for:
Affiliate Marketers
Internet Marketers
Social media Marketers
Social Media Influencers
Entrepreneurs
Businesses
Furthermore, LeadsArk is an ideal choice for people who are struggling to get online sales. It is for everyone who cannot get sufficient leads or is unable to convert prospects into profitable customers.
LeadsArk product Details
1. Instagram Marketing Training
This course is specifically designed to get traffic through paid advertising such as Google Ads, Facebook Ads, etc. Instagram marketing also lets you know how to create an email list and its significance in flourishing your business.
One will also get to know how to create a target and the importance of the distinct segment. Instagram Marketing also facilitates the process of using influencer marketing that drives traffic to your brand and business.
2. Affiliate Marketing Training
This training will help you learn the basic techniques used by big brands. These techniques will ensure the growth of your business and help you increase your sales. LeadsArk Affiliate Marketing program lets you know how to use the Smart Target techniques and boost your profits by becoming an ideal leader in your industry and an influencer with the convenience of selling nothing.
LeadsArk Affiliate Program Review immensely depends on this course as most aspirants join this training first and then opt for other courses. This course includes:
Overview, concept, and strategy of Affiliate Marketing
Niches and Product selections
Making aspirants familiar with other affiliate platforms, including ClickBank, JVzoo, etc
Marketing and Promotions of Affiliate Offers
Finding stellar products beyond these affiliate platforms
The advanced strategy of lead generation
3. Personal Branding Training
LeadsArk helps you understand personal branding's main concepts by identifying personal work values, abilities, skills, and areas of interest. This program acts as a guide for conducting self-analysis and elaborating how branding and self-branding are done.
You will learn other significant parameters that should not be ignored if you want to be successful as an affiliate and want to make ample money, including:
Overview of different types of niches
How to position your brand and create a brand story
Building personal brand presence
Content creation for personal branding
Basics of copywriting
How to create a brand kit
How to maintain content hygiene and the importance of it
4. Affiliate Marketing Strategy
It is an advanced course of LeadsArk 'Affiliate Marketing Training' which will guide you through everything mentioned in Affiliate Marketing Training and will add on some other important aspects:
Advanced of LeadsArk and Why LeadsArk?
Reasons why people fail in affiliate marketing and how to avoid making those mistakes?
Organic lead generation
Instagram hacks to attract quality leads.
How to present LeadsArk to the clients
5. Sales Training
This training program helps an individual to improve their selling skills, techniques, and processes. Pre-dominantly, the trainers will focus on boosting sales and increasing profits. LeadsArk Sales Training will inform you about:
How to pitch your affiliate offers
Learn advanced sales strategy
Sales Scripts
Objections handling
Sales closing
6. CPA Marketing Training
Joining this course will enable you sign-up for a CPA Network. Once you sign-up, you will get accepted into a CPA Network and receive your CPA Affiliate link. You will be allowed to select an offer and promote it depending upon the niche you choose.
Once you have chosen a CPA offer, you need to integrate it into your site. The next step is to find the types of legitimate traffic sources, which you will see in the offer details of your CPA.
In this course, LeadsArk helps you grab a piece of information regarding:
The basic concept of CPA Marketing
Finding Ad copies
Ways to get CPA offers from IMC platform
Relevant keyword research
Creating Bing Ads
Optimizing Bing Ads
Getting and availing Bing Ads coupons for initial campaigning
DFY landing page / Sales Funnel Modules
8 Free Bonus Courses
Listed below are the 8 free bonus courses that you are supposed to get with LeadArk:
1. Email Marketing Automation
You will get to know how to build your email list and locate your email autoresponder. Building your email list will help to boost your sales.
2. Youtube Channel SEO
Did not know how to optimize your YouTube channel? Don't Worry! With LeadsArk, the process of performing SEO Tactics and optimizing your YouTube channel becomes seamless.
3. Social Media Content Creation
You will learn what tools to use to design social media content and create rich social media content, which will have a robust impact on readers/viewers.
4. Affiliate Marketing Success
Knowing everything about Affiliate marketing and what techniques to follow to maximize your revenue by becoming an affiliate marketer.
5. Internet Marketing for Beginners
The e-book bundle on this course is based on:
Reasons why you should start an online business
Internet Marketing for Beginners
Checklist
6. Facebook Group
Do you know how to create powerful Facebook groups that will help you generate leads for your business? If not, LeadsArk will help you. Building strong facebook groups will boost your income, increase potential clients, and enhance the brand value.
7. FB Messenger Chat-Bot Marketing
The importance of automated marketing in today's businesses is essential. This e-book bundle will enlighten you with the ideas of maximizing profit margins and expanding your business.
8. YouTube Quick Start
Confused about how to set up a YouTube Channel? With this course, it will become effortless to set up a channel and get ongoing success. This e-book bundle is ideal even if you already have an obscured channel, as it will help you increase your revenue by informing you of the ways to increase the number of subscribers for your channel.
Also Read: How to Make Money through Affiliate Marketing
LeadsArk's 4 Steps Sales System

Several LeadArk Affiliate Program Reviews have illuminated all aspirants and the readers about this course's efficacy. The LeadArk follows these 4 steps helping a plethora of people to make big money:
1. Learn
The primary step before you start any course or program is to learn. The same is practiced by aspirants who join the LeadArk affiliate marketing course and learn things from basics to intermediary levels.
2. Apply
Once you have learned all the basics, executing or implementing those ideas into your business becomes vital. Start marketing and apply all the learnings to add value to your business.
3. Leads
After you have applied all the learnings and ideas to your business, you will start getting leads for your business. These leads will play the role of a booster, especially for your sales and overall profits.
4. Sales
After the organic lead generation for your business, relish in your success and enjoy the maximized sales of your products or services.
Also Read: 50+ Best Recurring Affiliate Programs
Why You Should Opt for LeadsArk Affiliate Marketing Program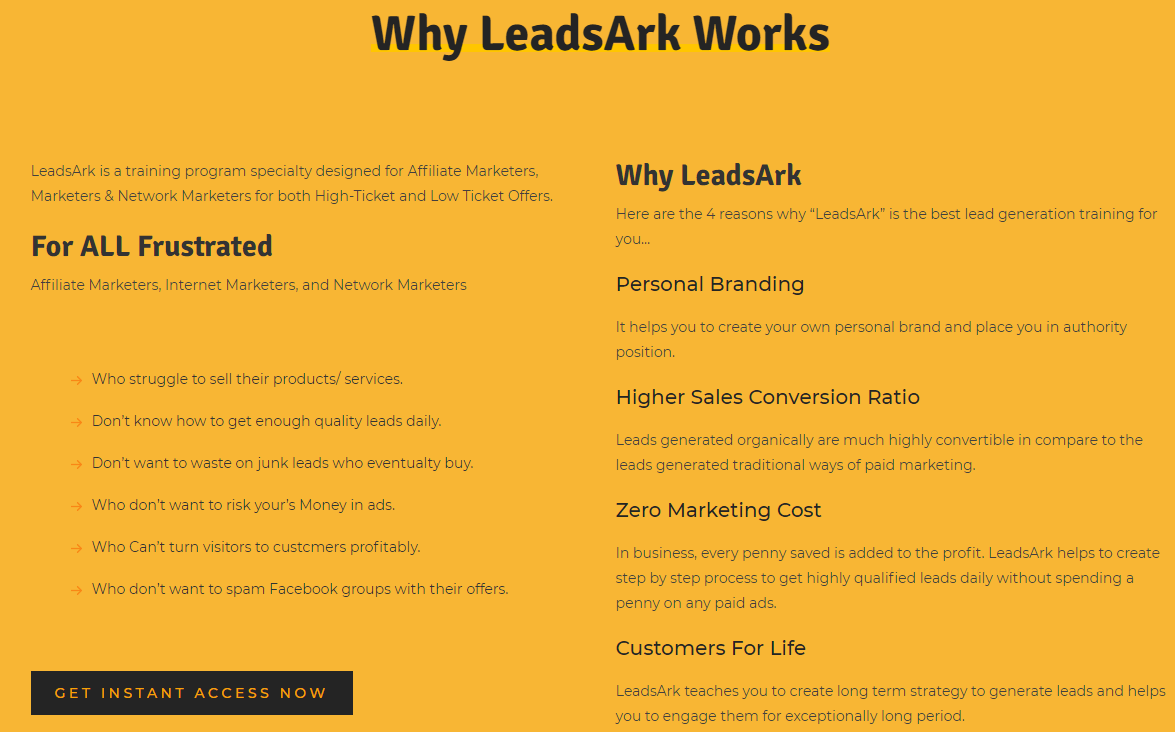 There is not one but numerous reasons why one should only consider joining this course, not others. Simply because of the following reasons:
1. Zero Marketing Cost
You do not need to spend a hefty amount of money on advertisements and promotions, as this program helps you create highly qualified leads organically. The marketing cost becomes minimal, implying you are not required to hold your investment for a longer duration.
As LeadsArk believes with the appropriate and effective use of social media platforms, especially Instagram and Facebook, advertisements can be done with limited access.
2. Personal Branding Promotion Strategies
Aspirants are trained on how to add value to their business and increase their brand image. It helps them establish themselves in a higher position by creating a market difference with their impeccable quality of products or services. Moreover, it will illuminate you with the traditional ways to achieve increased sales through paid processes.
3. Beneficial Long-Term Strategies
LeadsArk helps you build a long-term relationship between the products and the world of business. It facilitates the development of long-term leads with long-term strategies. These long-term strategies prove beneficial for enhancing your brand value.
4. Higher Sales Conversion ratio
The leads generated through paid and traditional ways are not much effective than the organic leads generated through LeadsArk. These highly qualified leads help you grab more customers and increase the sales of your product or service exceptionally.
Also Read: 5Paisa Review
Types of Products in LeadsArk Program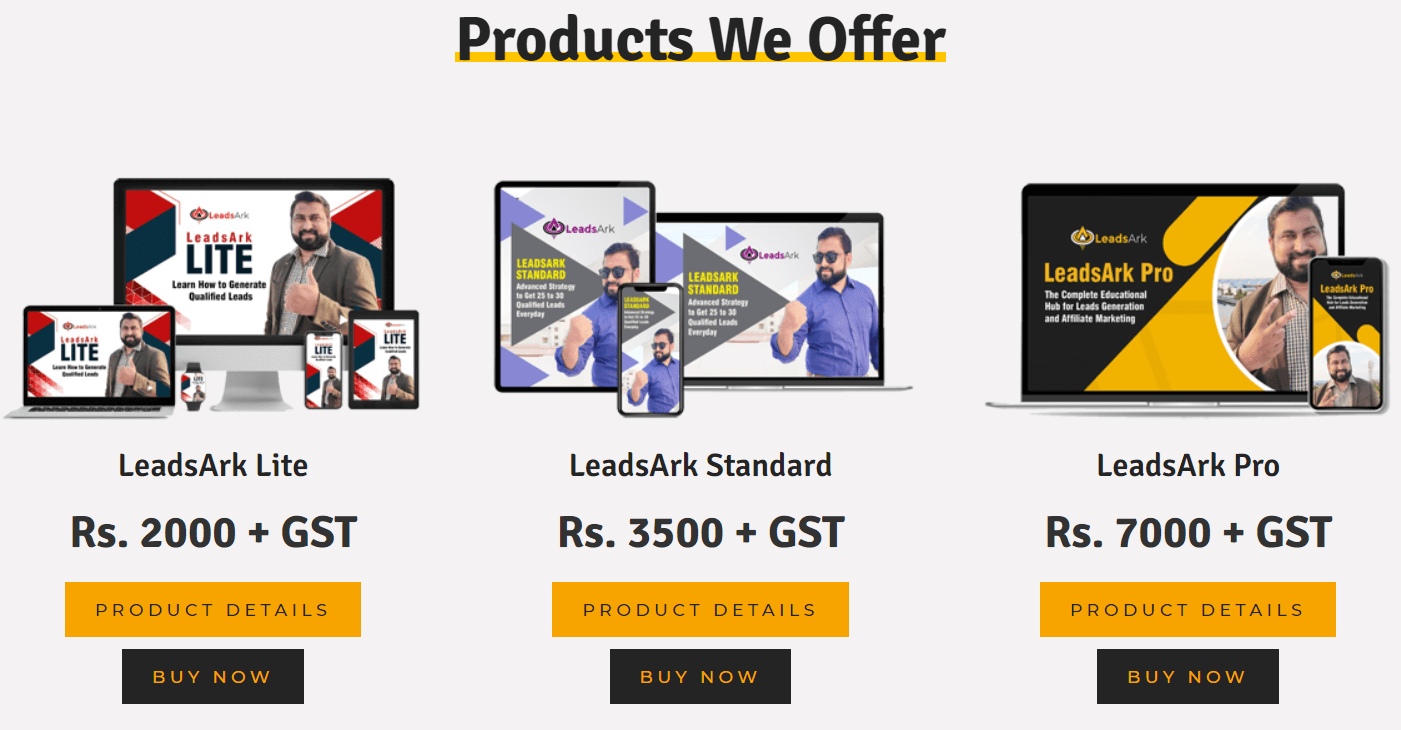 LeadsArk includes three types of products amongst which you can choose any of them:
LeadsArk Lite
LeadsArk Standard
LeadsArk Pro
| | | |
| --- | --- | --- |
| Product | Price | Net Price |
| LeadsArk Lite | Rs2000 | Rs 2360 |
| LeadsArk Standard | Rs 3500 | Rs 4130 |
| LeadsArk Pro | Rs 7000 | Rs 8260 |
How to Join the LeadsArk Affiliate Program?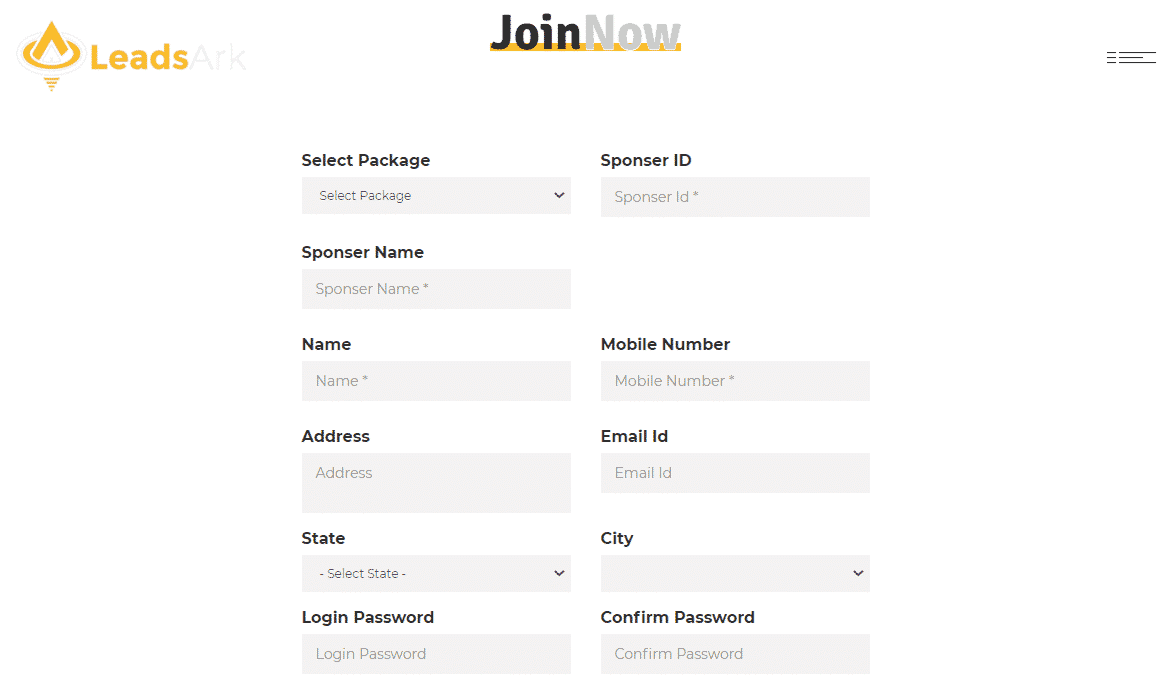 One needs to follow the process mentioned below to join this life-changing course:
Visit the LeadsArk website and click on this link. Once you open this website, you will see the homepage of LeadsArk.
You will see the Register button on the Right Top Bar and will appear like this on this page.
Click on the Register button and fill the registration form.
Click on the Sign-up button.
Once you sign up, the next step is to click on the Get Instant Access Now button.
Next, you will be redirected to the Joining Page of LeadsArk. You need to fill in all the details and choose one product you want to get trained for. Fill in the name, Sponsor ID, Mobile Number, and Email ID.
Then, click on Check Box and press the Submit tab.
Once your payment is processed successfully, you can get instant access to the course along with the affiliate program.
LeadsArk Affiliate program review immensely depends upon the joiners who have already opted for this course in the past. All these joiners who have undergone this fantastic course are very happy with the products and services of the LeadsArk Affiliate Marketing program. The best part about it is that all the trainers are meticulous in their work and assure guaranteed success once the course is completed.
Pros and Cons of LeadsArk Affiliate Program
Pros
You will get complete knowledge of social media marketing.
You will get a 70% commission on each sale.
More likely to earn a bonus revenue as you will get circa 12% commission on the sale every time your downline makes the sale.
It is a value product that is best known for increasing brand value and image.
Cons
This program is not available for drop-shipping.
LeadsArk is not feasible for agencies, so it is opted directly by the customers only.
Is LeadsArk a Scamming website? LeadsArk Affiliate Program Review
No, evidently not! LeadsArk is a website that has proven out to be beneficial for thousands of people and helped them to make money. This affiliate program befits a beginner, intermediary, and pro affiliate marketer as well.
In every LeadsArk Affiliate Program review, it is clearly perceived that everyone has learned to generate and attract leads. This course claims that one can generate at least 20 leads per day. Imagine, generating 20 leads each day can turn out to be spectacular for your business.
Frequently Asked Questions (FAQ's)
Q1. Is it possible to get a refund once the payment is processed to buy the LeadsArk course?
Yes, certainly. However, you are only allowed to make this request only within 24 hours of this course's purchase.
Q2. Is the LeadsArk course different from other courses?
Yes, LeadsArk is a course that cannot be compared with other courses. This course primarily focuses on generating organic leads daily, especially through social media platforms.
Q3. How much do I need to pay for this course?
The original price of this course is Rs. 8000 excluding GST. However, due to the pandemic's adverse impact on the economy, LeadsArk has dropped its price to Rs. 4000 (Rs. 4772 including GST) by offering a discount to the joiners for a limited time.
Q4. How much can I earn through LeadsArk?
You can earn a direct commission of up to 70% to 75% on each sale. Whereas, one can make a commission of 10% to 12% on every sale your members have recruited.
Q5. Can it work for people who are not good content writers?
LeadsArk is a program that helps you learn the basics of affiliate marketing and generating leads. Even if you are not good at writing content, they will teach you a wide variety of content you can post and let you know how to source it. Practicing will help to improve your content writing skills.
Qualified Leads are imperative for every business. Furthermore, the process of generating leads is not very easy. However, with LeadsArk, your business can be flourished vigorously. So, do not hesitate to opt for this training course.
Recommended: 25+ Best Affiliate Programs in India
You can also check out various LeadsArk Affiliate program review online, which will help you build trust in this remarkable affiliate marketing program. You can also reach out to us over the phone.
You can subscribe to our blog if you want to find more about Network Marketing, Internet Technology, MLM Business, Programming, and Making Money Online without Investment.
If you find this guide useful, we will request you to share it with your friends and family. This guide might help them to make money and change their lives as well!