Why do people want to make a lot of money? There might be many reasons starting from buying a house, a swanky car, traveling luxuriously, going on your dream vacation and achieving many other financial goals. These goals vary from person to person. However, the plan is the same: to make significant money each month. So, how do you think you can make the amount of money to achieve financial freedom and stability? It might also vary from individual to individual. But, if you get to know how to make $100k a year, that could enable you to live a lavish life and achieve all your financial goals.
The best part is there are numerous ways of hitting the coveted 6-figure income mark. We will guide you through all of them. The 3 critical things required to earn this much income every year include commitment, persistence and hard work. In this article, we have come up with this guide that will inform you of all the effective ways to reach the milestone of $100k annually.
Which income sources can help you earn $100k annually?
Mentioned below are some income sources that will help you reach the $100k milestone:
Salary
Business
Salary and Side Hustle
Business and Side Hustle
It is important to remember that you do not have to make $100,000 from one business or job. Besides doing your primary business or job, you can opt for a side hustle to make such an enormous amount every year.
So, what are side hustles? It is an occupation or job that renders extra money beyond one's primary source of income or a regular job. One must opt for businesses to be started on the side, as you can't just rely on only 1 business to make significant money. Isn't it?
Many business ideas can help you earn hundreds of thousands of dollars to get off the ground, such as opening a restaurant, trading or investing in equities, self-storage facilities, and many other businesses.
Want to know all the ideas that can fill your pocket with ample money? Scroll down a little more to know the mantras of making $1,00,000 a year.
How to make $100k a year?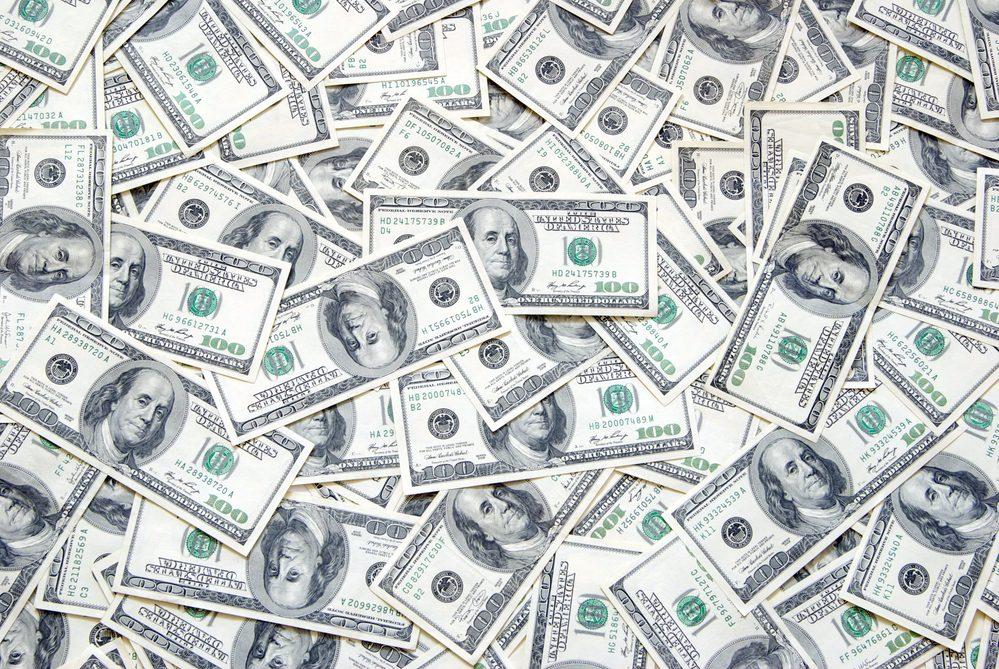 Want to make the most of your potential? Then you should be accountable to yourself, not compare yourself with others, hold a curiosity to learn every time rather than acting like you know everything and most importantly, believe in yourself. Here are 3 things that are the key to success and will help you increase your earnings.
3 Key Ways To Increase Your Earnings
A. Learn to do things that set you apart
If you can find scarcity in your skill set, that can make you do wonders in life. Suppose you are qualified with a degree, just like thousands of people. It will not make much difference. However, qualifying for a degree may be impressive to set you apart from the crowd.
What do you think? Is the above statement true? Well, we would say it's partially true. Many things are unique but have no value, such as doing a liberal art degree will let you stand different from the crowd, not make you do wonders. But, some common things are of utmost value, such as priests, photographers, physical therapists, etc.
So, here we are trying to explain that once you understand the principle of scarcity, where the skills and demand can build a complementary skill set to your unique degree will be most beneficial and enable you to make ample money.
B. Become a thought leader in your profession
The principle of Scale suggests the more people you influence, the more money you make.
You might have often heard that we can do anything and do wonders by this quote 'sky is the limit.' But we say that it is you that sets your own limit as you control your actions. So you can go far ahead from what others might perceive as your limit. One way to do that is by learning how to make $100k a year, and we are here to help you with that.
You must know the tactics of impacting and influencing your clients and employees, as it is the core of leadership, which is vital to becoming a thought leader in the profession and reaching a six-figure income milestone.
C. Become an Entrepreneur
Entrepreneurship offers unlimited potential to build wealth. In contrast, it also renders unlimited downside. It is the sole reason most entrepreneurs break even or lose money.
Therefore, thinking about entrepreneurship is a good idea only when you have mastered the scarcity through a compelling skill set that enhances your value as a professional.
You can earn magnificently as an entrepreneur if you are willing to forego your financial security to start your own business (although quite risky) and fully control your labor. Doing this will enable you to become what you aspire to and make more than $100,000 annually.
After understanding these aspects, we are one step closer to answering how to make $100k a year? There are a plethora of ways that can enable you to make $100k a year, but we have filtered out the best ideas that work for everyone, predominantly.
Listed below are the 15 proven ways that can help you reach the milestone of $100,000 a year:
1. Choose a High Paying Career
What makes a career attractive? Evidently, it is money. Thus, choosing a lucrative career that can help you make ample money is important. All these careers that we have jotted render a high salary that can even make you hit the mark of a six-figure salary. Let's check the entire high paying career list that you can pursue to fulfil your dreams, and reach your goals:
A. Data Scientist
One of the highest paying jobs worldwide, Data Scientist is a profession that is the answer to the question of how to make $100k a year. The certified salary of a data scientist is over $100,000 annually. If you become one you are earning 100k a year for sure.
It is a relatively new career that is not very common, but now the demand for data scientists has increased tremendously. Several companies are always hunting for data scientists today as they are proficient in combining computer science, mathematics, & statistics altogether. Alongside, they are responsible for interpreting the results in creating actionable plans for organizations & other companies.
B. Chartered Accountant
The average starting salary of a CA is around $50,000 depending upon their experience, knowledge and skill set.
Many CA's worldwide have taken a franchise of Taxation Software Company to simplify their operations. Moreover, they get massively paid for rendering audit expertise, tax consultancy, outsourcing, etc.
C. Medical Professionals 
One can opt for professional medical jobs, including Surgeons, Physicians, gynecologists, etc. to make plentiful money. There is an immense potential for earning money by providing services to your clients/patients. However, you must have a specialized degree to call yourself a doctor.
The doctor's profession is crucial as they are responsible for curing and protecting patients by using preventative and reactive measures. Some common duties of a doctor include advising patients after identifying the medical problem and using their expertise/knowledge to cure or prevent it.
A doctor's salary varies immensely as many specialized doctors make millions every month. It extensively depends on your skills and competency; however, on average, a good doctor can easily earn more than $100,000 every year.
D. Blockchain Developer
Do you want to make millions? Become a blockchain developer if you want to reach the milestone of earning a six-figure salary.
The significant increase in demand for blockchain developers worldwide impacted boosting their salaries too. The current and future scope of blockchain development is very bright.
The major primary role of these developers is to secure digital transactions by creating systems to record and store data. They are also responsible for developing application interfaces & features and maintaining server-side applications.
Entering this lucrative profession can allow you to fetch an enormous share of $80,000 to $150,000 per year.
E. Machine Learning Experts
Machine Learning is a branch of AI (Artificial Intelligence). The specialized machine learning experts are now actively incorporated across various industries such as health care, retail, transportation, IT, BFSI, education, and many others.
It means the demand for Machine learning experts is increasing. So, why not grab this opportunity and earn handsome money every month entering this profession.
These experts mainly develop a branch of computer science that solely focuses on developing algorithms that can adapt to the data and make predictions. Because they are responsible for managing such crucial tasks, their average salary justifies their role, more than $100,000 a year.
F. Creative Director
You can make ample money as a creative director. The primary role of an individual working in this stream is to scrutinize the project's aesthetics, specifically in the marketing and advertising sector, manage the relationships with clients & customers, and ensure consistency in the design.
The average salary of a creative director is a whopping $158,000 a year.
G. Nuclear Pharmacist
Looking for a lucrative profession that can allow you to reap hundreds of thousands of dollars every year? You can stop hunting and settle yourself in this profession of a nuclear pharmacist
Once you complete your training in basic areas of radiation physics, and instrumentation, radiation biology & protection, you can enter this high paying stream. Primarily, nuclear pharmacists use protective equipment to shield them from hazardous substances. They follow robust equipment and safety protocol to protect themselves besides making ample money.
These pharmacists are majorly responsible for storing and controlling the inventory of radioactive and other drugs used in nuclear medicine and related supplies.
The average salary of a nuclear pharmacist is more than $100,000 a year.
Also Read: 30 Best Jobs that Pay $40 an Hour
H. Actuary
An actuary is a professional who is specialized in analyzing and understanding financial risks by implementing mathematical, financial, and statistical theories. They are also responsible for establishing pricing models and performing research for their clients.
An average salary of an Actuary ranges from $90,000 to $110,000 every year.
I. Software Architect
The software architect is one of the top-notch professions one could choose to earn plentiful money and build wealth. They are primarily responsible for making a high level of design choices and framing technical standards.
They create software to meet the requirements of their clients. Besides communicating with clients, other crucial roles of a software architect include managing their team of software professionals and researching software options and solutions.
This high paying job allows you to earn more than $100,000 per year easily. Isn't that what you were looking for? Let us continue with some other key points that will guide you towards the answer to how to make $100k a year.
2. Move to a High Paying City
You might be living in a city where you are paid less than what you would have earned if you were living in a metropolitan city. As a matter of fact, some states or cities pay you higher wages than small towns or cities for the exact same job.
You will perceive that the industry-specific areas and bigger cities pay more than rural areas. So, searching for those high-paying cities and moving to that region could improve your earning potential immensely.
Evidently, the cost of living plays a vital role too. Moving to bigger cities will also increase your cost of living. Still, you will earn more, spend more, and save more.
3. Calculate Your Expenses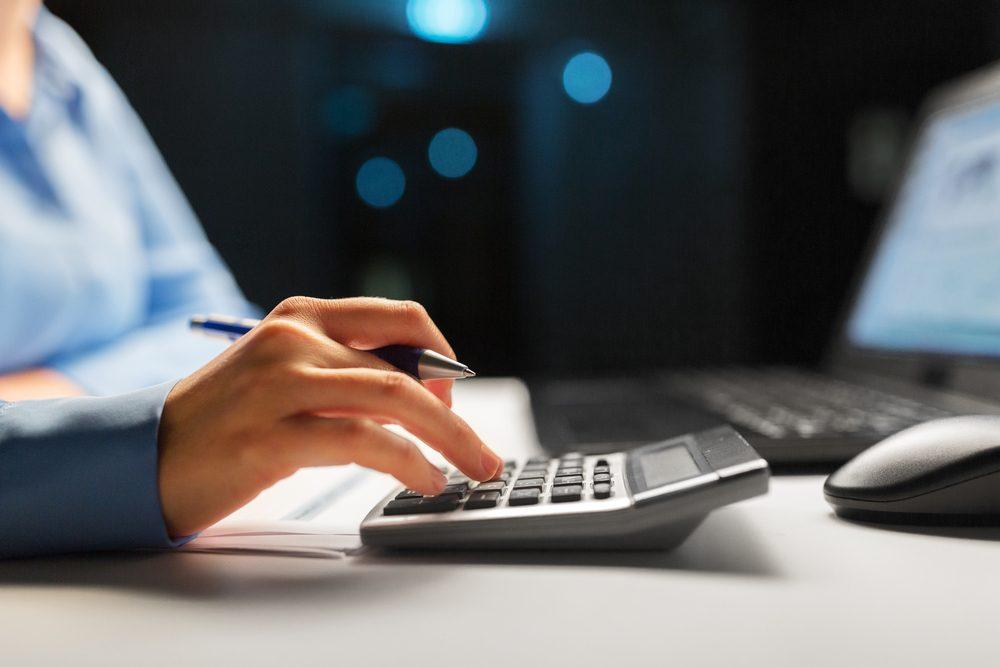 There are a few different methods to calculate your living expenses. The first step is to track your spending for a month or two to get an accurate idea of where your money is going. You should also make a financial plan and stick to it.
You can save all of your receipts or write out your expenditures in a journal. Once you understand your spending patterns, you can categorize your expenses into fixed and variable costs.
Fixed costs remain the same each month, such as rent or mortgage payments, while variable costs can fluctuate, such as food and gas prices.
Once you have categorized your expenses, you can figure out how much money you need to cover your basic living costs. It will give you a good starting point for creating a budget, and hence you can save money from your earnings.
4. Make apps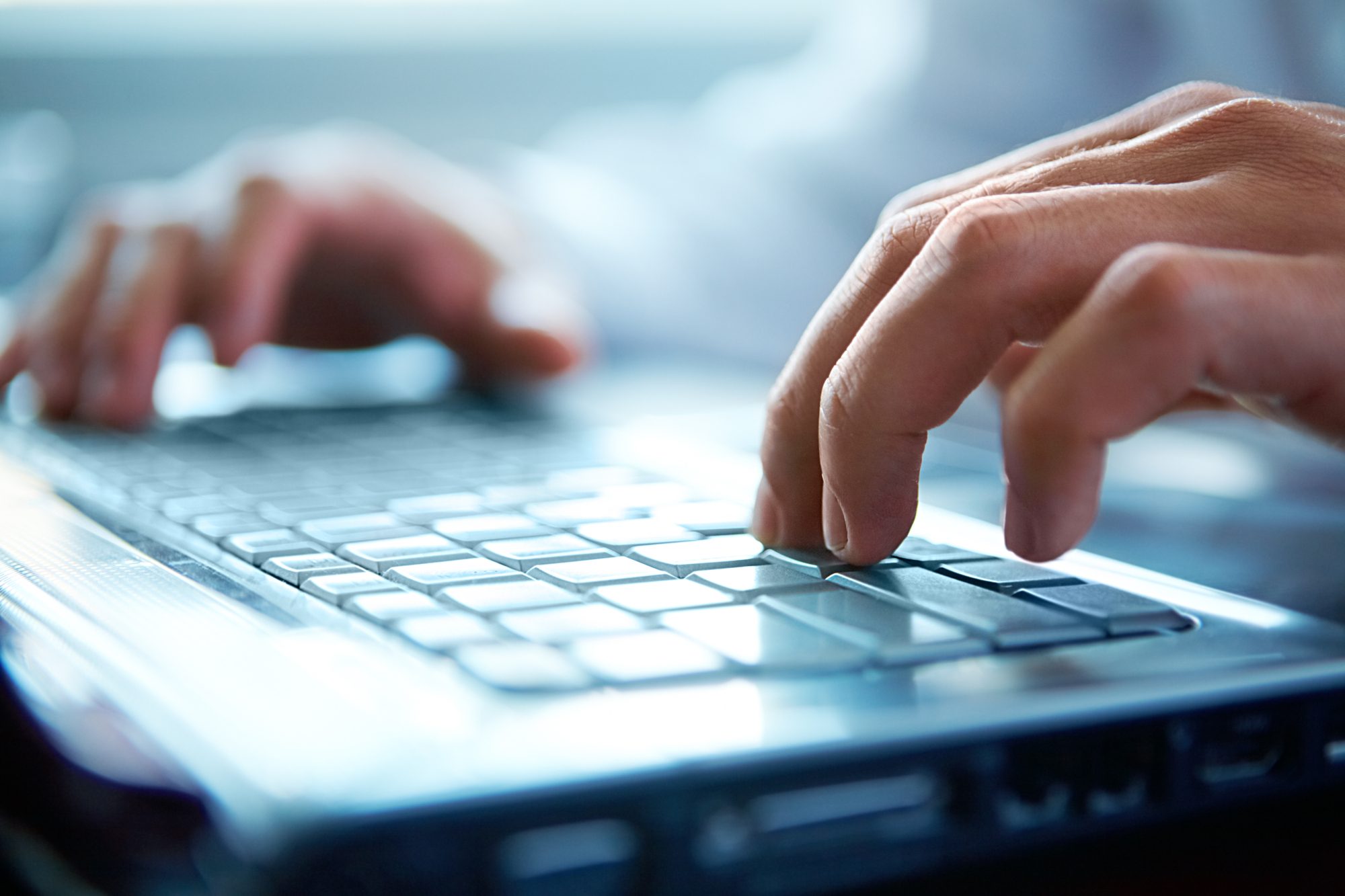 While there are many different ways to make money online, one of the most popular and effective methods is creating apps. Apps provide a great way for businesses or entrepreneurs to reach their target markets. If you are interested in making money by creating apps, here are some tips that can help you get started:
Research the market. Before you start developing your app, it is important to research and look at what is already available in the market. This will allow you to gauge how competitive your app idea is and what features might be most appealing to potential users.
Determine who your target audience is and create an app that caters directly to their needs. Register your app as a business with the proper authorities so that you can collect the revenue earned once the customers start downloading/installing your apps through the Play Store or App Store.
If you plan to monetize your app, it is important to consider how much you want to charge for the app and what features will be offered for free versus those that require a price tag. Another option is to offer in-app purchases used by many popular apps today. Of course, it is always advisable to develop your app using professional resources.
Consider creating something unique that users are willing to pay extra for, such as giving access to premium content not available elsewhere or offering certain tools or abilities within the app only to paid users.
Before selling your app in an online store, make sure it is ready and features everything you have thought of. Consider hiring a professional developer or designer to help you create your app, which can save you time while ensuring that your final product is of high quality, and is ready to be launched in the market.
You can also use online tools to design and publish mobile apps easily without having much technical know-how. In addition, hiring an online marketing company also helps in promoting brand awareness about your app once it's introduced publicly.
Doing so will ensure that more people can discover and install your app when searching for related keywords in the Play Store or App Store. After launching your app, continue monitoring user feedback on social media platforms and review sites, and strive for delivering better services to your users by working on your areas of weakness.
5. Become a Virtual Assistant
If you are thinking about becoming a virtual assistant, you need to know they are highly in demand. This stream has a great potential to enable you to make abundant money.
The reasons why virtual assistants are in high demand are because they offer businesses a cost-effective way to get things done. Thus, it has become a booming business, with more and more professionals turning to the virtual assistant lifestyle.
You can help busy people sort out their tasks or assist small businesses by building up social media profiles from scratch. And, as more and more businesses are shifting towards online marketing, the demand for virtual assistants is consistently growing.
A virtual assistant provides administrative, clerical, or other services remotely. Many professionals make over $30 per hour, making this career choice surprisingly lucrative.
Also Read: 20 Best Ways to Invest $100 to Make $1000 a day
6. Get a Second Degree
It is never too late to learn, and getting a second degree can be a great way to improve your career prospects and help you earn more money. Whether you want to shift careers or move up in your current field, a higher level of education can give you the edge you need to succeed.
There are many benefits to getting a second degree, including:
An improved job prospect and a chance of better-earning potential.
A chance to learn new skills and knowledge.
An additional opportunity to network with other professionals helps you build a robust network.
Try choosing a program that aligns your skill set with your goals. Not all degrees can help you make money, plus, not every course is ideal for everyone, so make sure you choose a program that will help you earn money considering your skill set.
7. Write blogs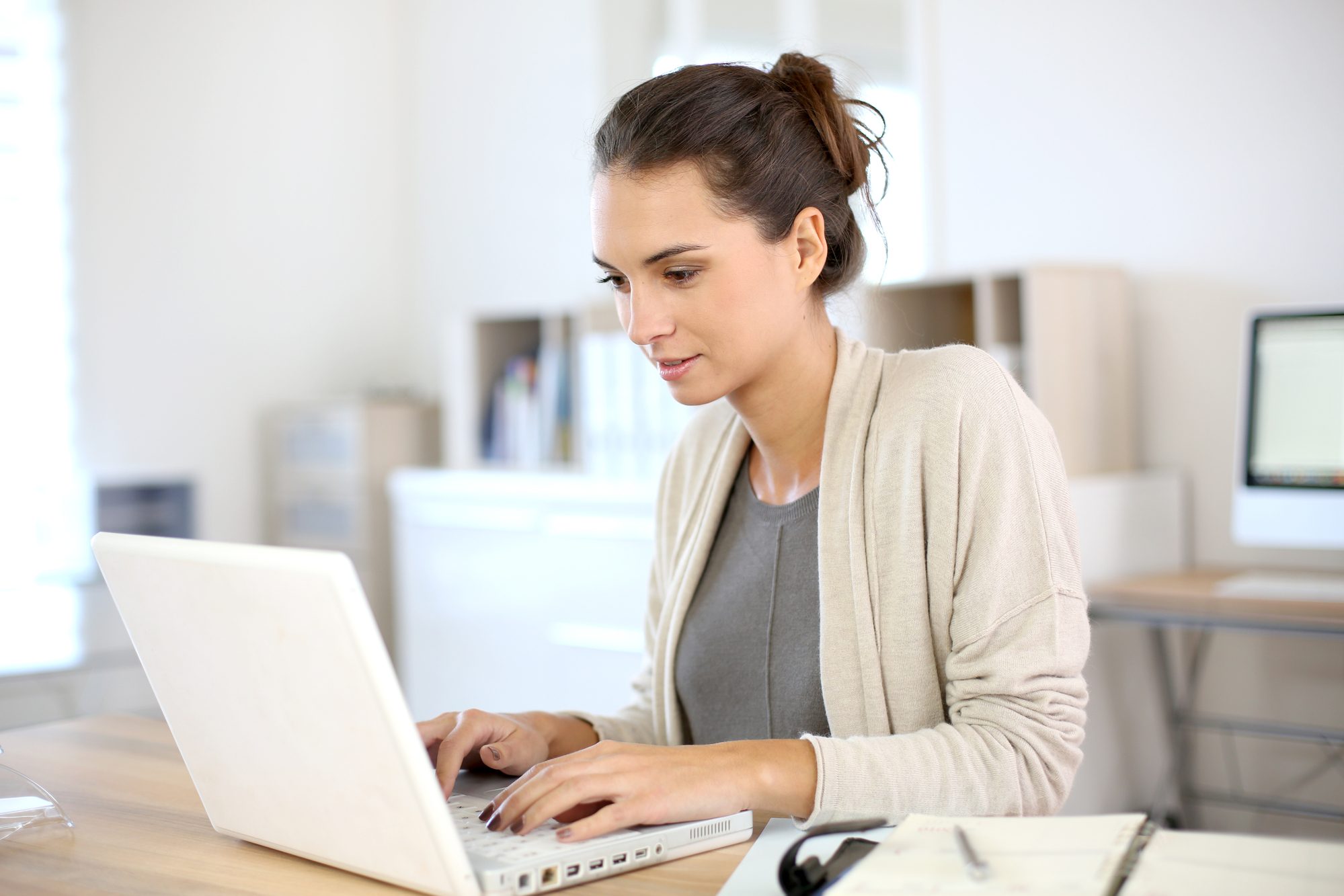 Blogging is the act of creating and updating a blog. It allows people to express themselves or share information with others. Blogging can take many different forms, from writing and publishing posts from short to long essays that can be tackled over time.
Blogging has become one of the booming industries nowadays. Some bloggers write about their personal lives, while others may focus on specific topics like politics, entertainment, technology, or even fashion.
Bloggers have several opportunities to make money through companies that sponsor them or by using their blogs to sell products. You can start by setting up your blog online and being prepared to post regularly.
Once you have built up an audience, consider monetizing your blog through sponsorship and affiliate marketing programs allowing you to earn money from what you write. And remember that blogging is not just about writing and posting the content. It is also about connecting with other bloggers and building a community around shared interests.
Also Read: 32 Examples of Successful Blogs for Your Inspiration
8. Write a Book and Sell It
Writing a book and selling it is a great way to make money. But, it is not as easy as it sounds. You have to be able to write it well and have a good story to tell. If you are good at expressing your emotions and can influence people with what you feel/think, you can become a successful author.
You need to do a few things to write a book and sell it. First, you need to develop a good idea for a book. It can be anything from your own life experiences to fiction stories.
Once you have an idea, you need to start writing the book. While you finish your first draft, you need to review it again and find a publisher.
Finding a publisher may not be easy, but there are many ways to go about it. You can submit your book to literary agents or publishers directly. Or, you can self-publish your book and sell it online or at stores.
Whether you have written academic books or an entire science fiction saga, there are plenty of ways to sell them to get your cash register ringing. You could do it the traditional way by opening up stalls in local stores.
Suppose those don't work out for some reason. Online selling through Amazon, Facebook, or Instagram will help you boost sales of your new book. Always remember, if the content is powerful and influential, people will definitely read it.
No matter how you choose to publish your book, remember marketing is the key. It would be best if you got people interested in your book, so they will buy it.
9. Rent your Apartment on Airbnb
Airbnb is a great platform where you can rent your apartment or house to other people or tourists. It is a great way to make extra money! Airbnb has many different rentals that include a wide range of apartments, from luxurious, budgeted to tree houses or a flat-topped mountain. This is one easiest answer to how to make $100k a year. It requires little effort from your end.
Airbnb hosts common and unique options including private islands, bungalows by the beach or 1 room set apartment that you can rent out for a vacation. You can choose how long you want to rent your apartment/place out. To get started with renting your apartment, you need to sign up with Airbnb using your email address or Facebook account.
Then, you need to create a listing for your space. Make sure to take some attractive pictures, and the best way to do this is by spending a little time cleaning up your apartment or house to make it look nice in the photos and hiring a professional photographer.
After you complete these steps, people looking for accommodations will be able to see your apartment and request to book it with Airbnb. Once you receive the payment through the platform, it will enable them to stay at your place as long as they paid for it.
With the rise of short-term rental platforms such as Airbnb, it helps to fetch a massive amount if you rent your spare bedroom or house. It will make the ROI enormously high and help you earn $100K over one year by reaping the best out of your dump investment.
10. Freelance Writing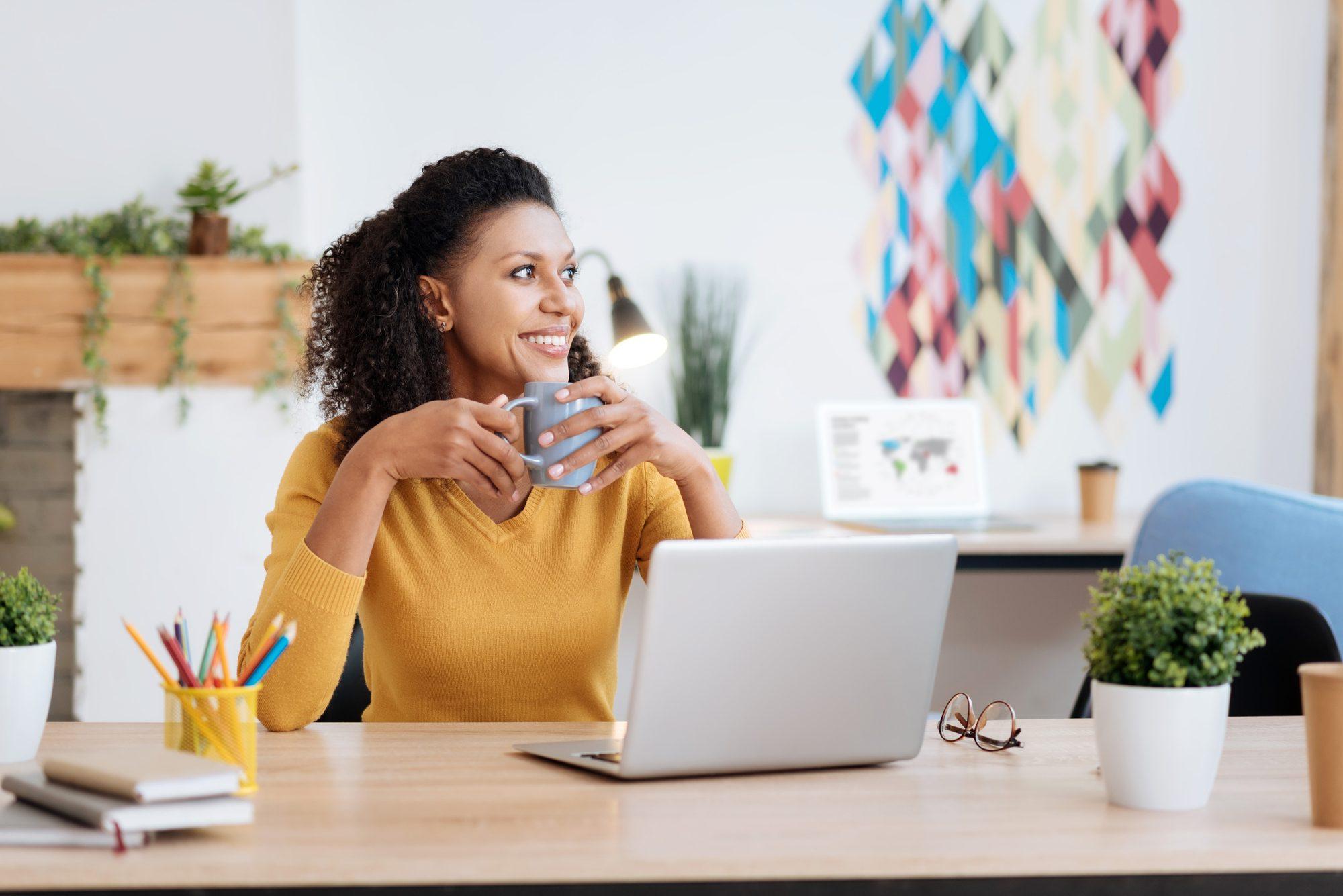 Freelance writing is one of the best ways to make money from home. It requires good writing skills, self-discipline and time management abilities. If managed properly, freelance writing can help you make huge money.
You might not see immediate results if you are starting, but once you stick at it, there are plenty of amazing projects available on Upwork, LinkedIn, Freelancer.com, and Fiverr, where experienced writers can collaborate with different clients and gain their experience along with seeking new clients for their skills.
11. Online Tutoring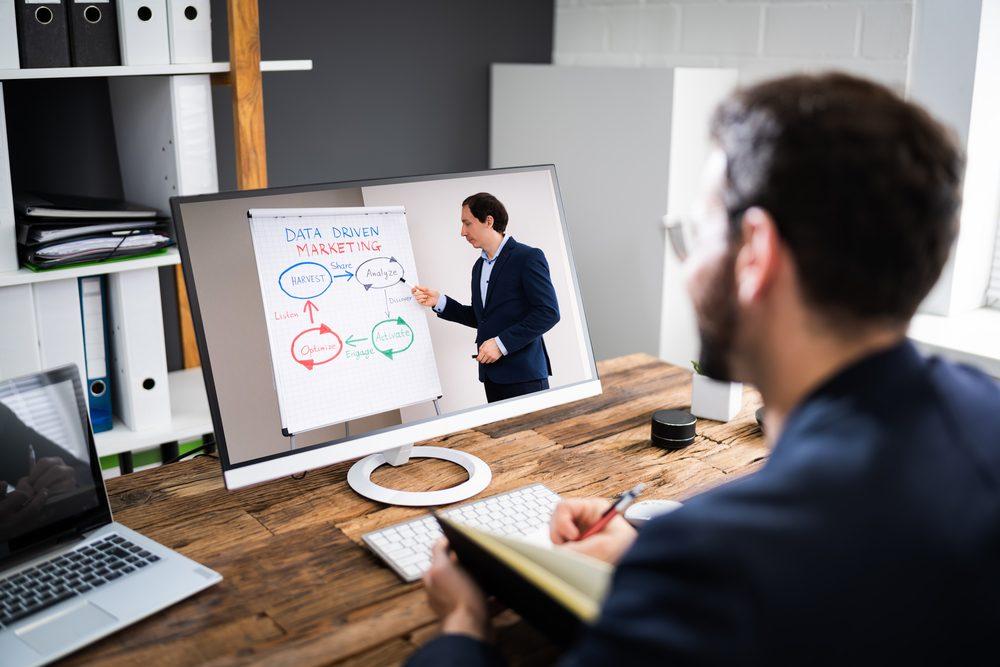 As the cost of living continues to rise, more and more people are looking for ways to supplement their income. One option that is becoming increasingly popular is online tutoring.
Online tutoring offers several advantages over traditional face-to-face tutoring. Perhaps the most obvious benefit is that it allows you to work from home, and saves heavily on transportation costs.
Additionally, online tutoring platforms typically offer a wider range of subjects than brick-and-mortar tutoring centers, so you can likely find a niche that matches your skill set. And since online tutoring is often done on a flexible schedule, it can be a great way to earn extra money around your other commitments.
Also Read: 20 Websites Where You Can Earn $100 Daily

12. Have Multiple Income Stream
It has been perceived that self-made millionaires and billionaires do not rely on one singular source of income. Instead, they have more than 1 stream. A study done by author Thomas Corley found that more than 60% of self-made millionaires have at least 3 sources of income.
One of the greatest combinations to earn active income and passive income streams, like investments or rental properties, is the key to increasing your potential to earn income every month.
Therefore, having multiple sources of income is indispensable even if you are involved in a full-time job or running a business.
13. Use Social Media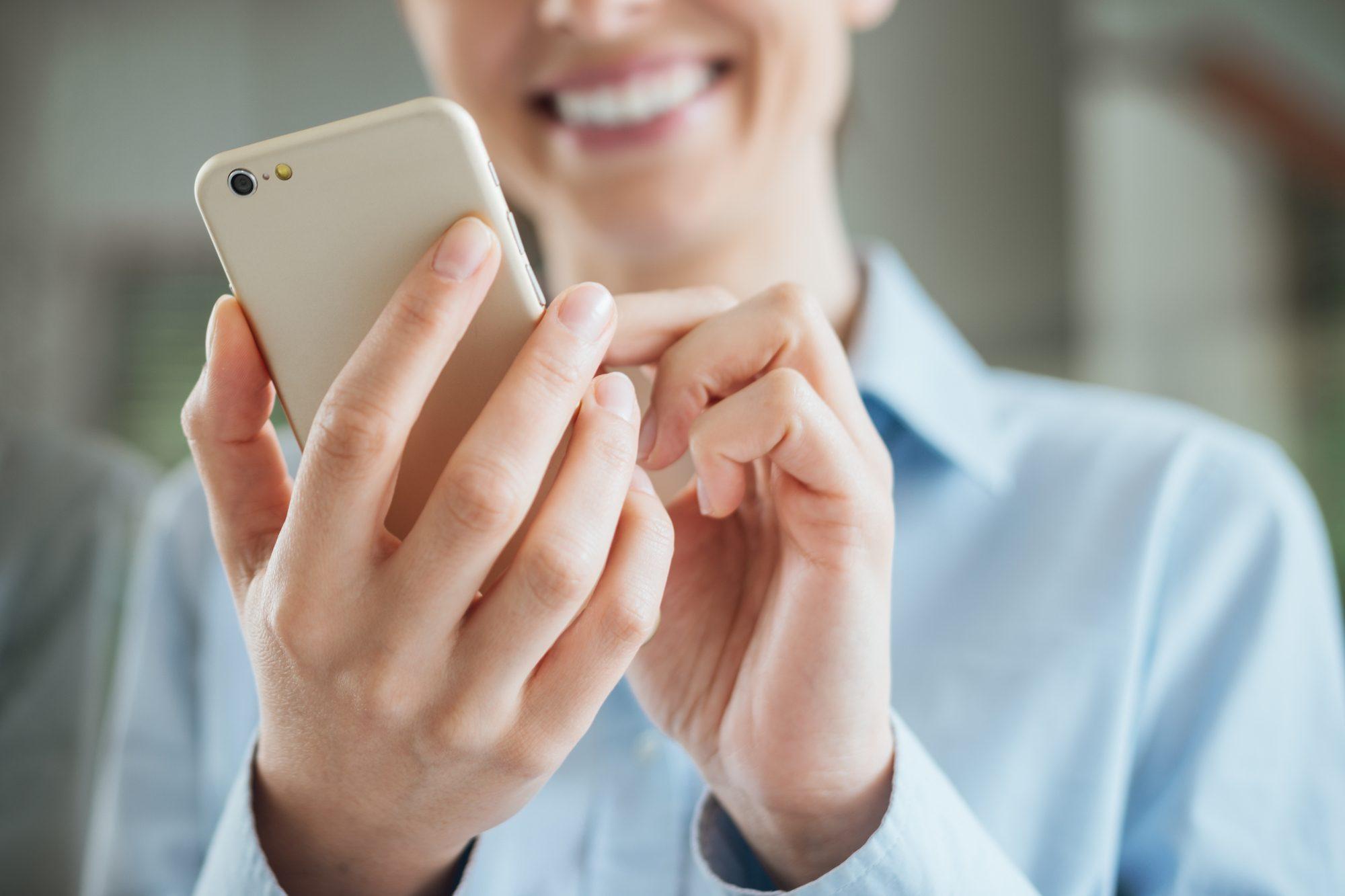 Nowadays, whatever business you are running, social media serves as one of the best places where you can sell your product and services, such as Facebook, Instagram, LinkedIn, and Twitter.
Once you create your business social media page, promote your business and boost your posts through paid social media ads that help you swiftly get more potential clients for your business. This will further help you make the most out of your money.
Out of many social media platforms, which one should you opt for? Well, it depends. Let's understand this with the help of an example.
If you are running a business manufacturing clothing and apparel, you can sell your products on Instagram and Facebook. Seeing the current trend, Instagram has proven to be much more effective than Facebook, as most companies are endorsing their products on Instagram only.
If you are giving online classes or running an academy, you can promote your tuition center on LinkedIn. It means you need to leverage the social media platform as per the products and services you are providing.
14. Day Trading
Even though it is tricky, you can make $100k annually through trading.
The first thing you must understand about trading equities is that the income is uncertain. There is a massive risk involved. You can even double your investment by investing in some specific small or mid-cap companies. However, you may lose it all if the company go bankrupt in which you have invested.
It is always recommended to invest a certain amount of money in day trading that you can afford to lose.
Having a basic knowledge of the market and the skills are one of the most important aspects of hitting the mark of six figures income a year.
15. Mine Cryptocurrency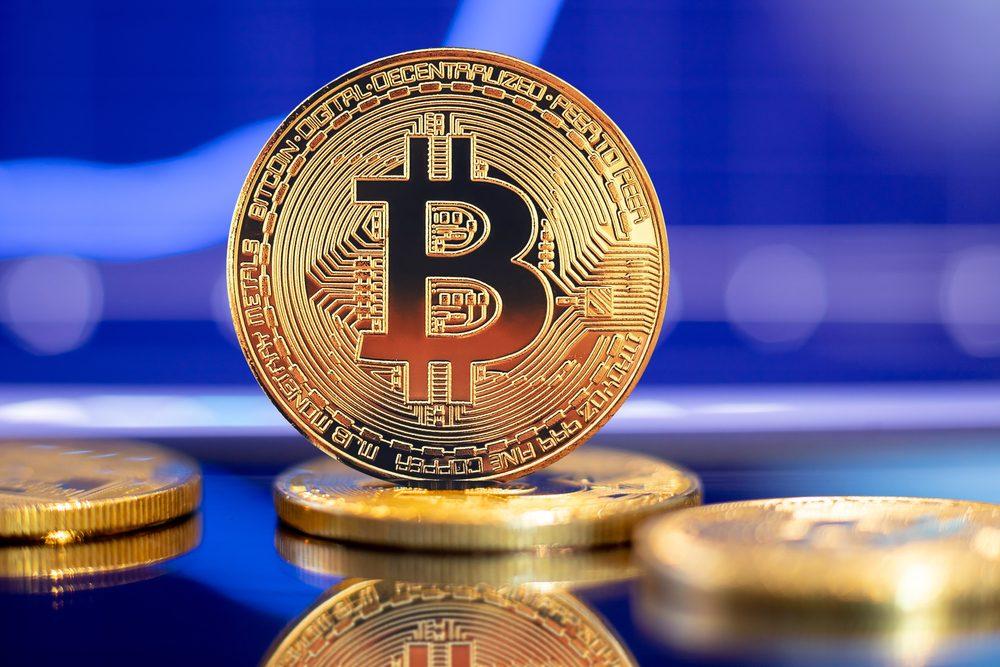 Another lucrative way to build wealth and earn astoundingly is to mine cryptocurrency. The best part is that you do not require a server room to mine cryptocurrency, unlike previous days when big and hefty servers aided the cryptocurrency mining process.
You can even mine a coin using a simple hotspot that is more effortless to install than a Wi-Fi router.
Mining Bitcoin and Ethereum are not very profitable, as small miners cannot generate profits. Therefore, it is recommended to mine a crypto coin that comes down to Scale and is cheaper.
Is Side Hustle worth it?
This is one of the most important topics when discussing how to make $100k a year. It is generally advised that to reach the $100,000 mark is to score good grades and have a valuable graduation degree as it will help us land a cushion job. This is what we have been told by our parents and teachers, right?
Although it is true in most cases, we have also witnessed several cases where bookworms who used to mug up the concepts and diligently study in school, reached nowhere in life. Instead, individuals following the policy to adopt smart work made wonders and successfully attained their goal of reaching financial freedom.
So, the question is, are side hustles worth it? Or should you just rely on your salary? Before knowing what will be the best for you, let's get to know the difference between them.
Primarily, Salary involves active engagement, whereas, Side Hustle is a passive income source that does not involve extensive involvement. The best part about side hustles is that while performing your core job, you can fetch a decent additional income by getting involved in a side hustle.
Trading time for dollars isn't the end goal anymore. With time, this theory has faded. Getting freedom over your working hours is what everyone strives for. This is why side hustles are typically more attractive, especially when getting across six figures in earnings.
Side hustles offer you the chance to make an unlimited income with no trade-offs. You can work hard and take days off or even go on vacation while your side business operates seamlessly without missing a beat.
And unlike traditional careers where hours directly correlate to earnings, Side Hustle is one area where the struggle is a bit less. They also provide you with the opportunity for more freedom and independence than your traditional career salary would do.
So, work your way up step by step until you reach six figures income comfortably. It can be concluded that Side Hustle plays a crucial role. Although, you can also reach the $100,000 mark (just like numerous people out there) by attaining a decent job position in an established company, still, side hustles are the best way to boost your income and add a cherry to the cake.
Also Read: 30 Best High Income Skills to Learn
Should You Quit Your 9 to 5 Job To Reach the $100,000 Mark?
Some people may find it difficult to earn such an enormous amount of income each year and may think our guide on How to make $100K a year is too risky. Of course, there is no sure shot thing or mantra that can make you successful. Leaping into full-time entrepreneurship can be risky, and there is no guarantee that you'll make money right away.
However, if you are willing to work hard, stay focused, and be determined, it is possible to reach those goals. Check out the following tips for making your entrepreneurial dreams a reality if you are thinking to quit your 9 to 5 job:
Start small. It can be easy to get caught up in lofty dreams when starting your own business. But remember that even the biggest entrepreneurs started somewhere.
Choose a small project or niche first and work your way up to bigger opportunities as you build your skills and experience.
Do your research thoroughly before you start your business. Learn from others or your competitors, who have made it big in business.
The good news is that it is possible to make good money as an entrepreneur. Many entrepreneurs have already quit their job and reached the $100k mark.
How to make 100K a year (in dollars)? It is a question many people ask, and luckily, there are plenty of ways to do it. You could start your own business or become a top sales performer. You might want to consider investing in real estate or learning how to trade stocks. Or maybe you should think about becoming a data scientist or software engineer.
No matter what path you choose, the most important thing is to focus on your goals and keep pushing yourself to achieve more.
With the advancement of technology that allows people to work from home, provides flexibility in time and increases remote jobs across industries, there is no better time to start your first side business!
Are you ready to start making plenty of money? If so, let us know how you would like to make it and which idea you liked the most. Hope you have enjoyed the blog and found it helpful with all the insights we covered. Stay tuned for more money-making content.