Looking for a high-paying job?
Finding a suitable high-paying job can be daunting, as many factors influence how much money you make in your chosen profession, some of which depend on where you reside, what sector or company you are working with and many others. However, plenty of jobs are available that offer excellent pay and hold great potential to help you achieve long-term success.
Whether you are looking for a new career or want to know the best jobs that pay $40 an hour, this list will brief you about lucrative jobs that can enable you to earn a decent amount of money per hour.
If you want to make good money in your career, it is important to find a job that pays you at least $40 per hour.
In this article, we'll look at some real jobs that pay $40 an hour. We will also discuss the skills and training you need to qualify for these high-paying jobs and provide you with helpful resources. You won't find this information anywhere else. So if you are looking to make ample money, read on.
Advantages of Jobs that Pay $40 an Hour
It is hard to survive in this extravagant world with low salaries. Today, many people work in multiple professions and try side hustle business ideas to make extra cash. It helps them meet regular expenditures and save money for their future. Here are some advantages of the jobs that pay $40 an hour:
You will have the flexibility to work whenever you want.
You will be less stressed when you have a passive source of income.
You will be able to live an enhanced lifestyle and afford quality things for yourself and your family.
You will have job satisfaction and you will be able to fulfil your potential while maximizing your output.
You will be able to save more money for retirement or other future goals.
30 Best Jobs that Pay $40 an Hour
Here is a list of the top 30 best jobs that pay $40 an hour. So let's get started with the list!
1. Marketing Manager
Marketing managers are in high demand these days. You can easily make around $40 per hour in this job. Marketing managers are responsible for the overall performance of their organization's marketing function.
They plan, execute and assess all aspects to ensure that work is being done effectively according to the company's or brand's goals while balancing other responsibilities such as developing new strategies or implementing changes to existing ones. To get a job as a marketing manager, you need to have at least a degree in Commerce or MBA.
2. Lawyer
Law is one of the most respected professions across the globe. Being a lawyer, you can easily earn more than $40 an hour.
The potential earnings of a lawyer can be lucrative depending upon your expertise and knowledge. However, you need to have a Bachelor's degree in Law with a practicing license for such a job.
Many high-paying juror jobs are also available in the legal profession, which is a great source of high-paying salaries. In some cases, experienced lawyers can warrant up to $500 per hour. Yes, you have heard it right!
3. Financial managers
Financial managers are responsible for advising people on how to invest their money. They are crucial to any person's financial success. They know how money works, but they also have to guide their clients to the best financial path, which will save them money and make them good profit.
To become one, you are required to have a graduate degree in Economics or Finance along with some hands-on experience. Financial Manager is a lucrative post with a mind-blowing average yearly salary of $1,08,475. It means you can make more than $40 per hour without a doubt.
4. Pharmacists
Being a Pharmacist is one of the best jobs that pay $40 an hour. They are the core operation staff in any hospital, medical facility and pharmacy. They provide patients with their prescriptions and make sure they get what is needed while being solely responsible for giving the right medication based on doctor's orders.
Having a Bachelor's degree or a diploma in Pharmacy from a reputed university will make your pharmacist journey easier. The average per hour salary of a Pharmacist is $57, so you can see it is a beneficial field.
5. Fitness Trainer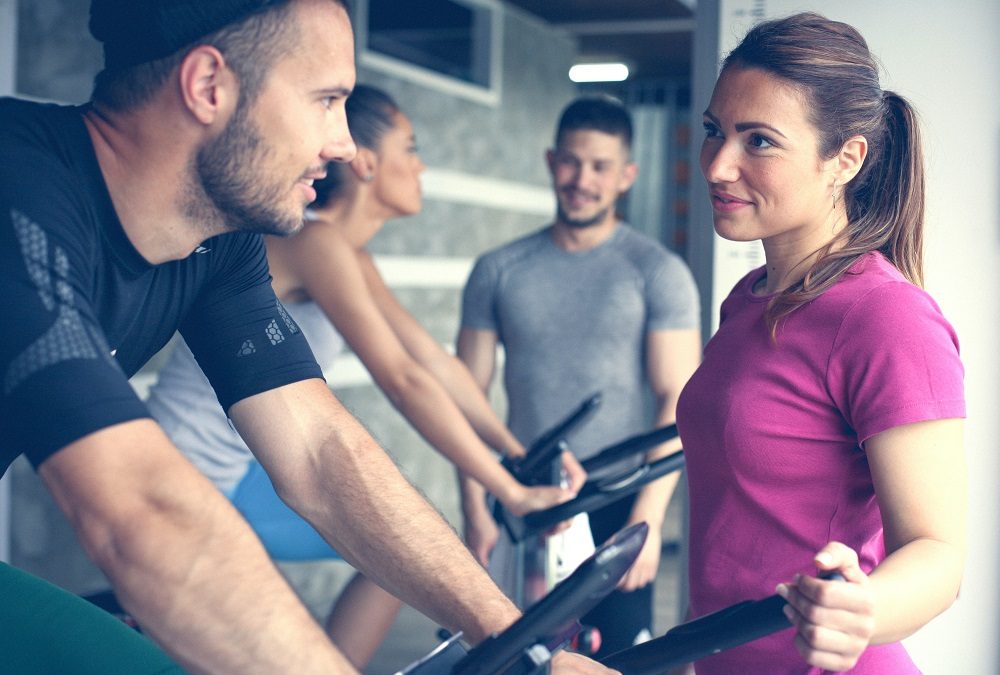 People are becoming health conscious and fitness freaks not only because of the Covid-19 affecting the world but due to the awareness and motivation among people to engage in physical activity. This has led to a tremendous increase in demand for gym instructors.
You could make a lot of money as a fitness instructor if you have the passion and right set of knowledge. You will need to get certified and pursue formal education & training on fitness and get a certificate in Fitness training.
You can earn up to $20- $45 per hour in this job. So if you are someone who likes to maintain fitness and follows regular exercise, trying out this option might be suitable for you.
6. App Developer
App Developer is one of the hottest jobs today. App development began with Android and other phone OS but now the demand for apps is rampant for PC and macOS as well.
Getting this job would be very easy if you have good coding skills and a degree in Computer Science or Software Engineering. The earnings potential is best. As an app developer, you can make about $45-$50 an hour.
Also Read: 30 Best High Income Skills to Learn
7. Business Consultant
A business consultant helps companies find their way to profitability. As a prospective manager, you will be responsible for improving a company's performance by strategizing new marketing plans and emphasizing the product's quality.
It would help if you had an advanced degree in Marketing, as you would make various marketing strategies and look for ways to improve product quality and advertising to beat your competitors. An MBA from a reputed university or college would be ideal. As a business consultant, you can earn up to $30 to $40 per hour.
8. Dentist
The dental industry has always been among those jobs that have high earnings potential. Dentists and Endodontists are highly paid and have regular patients. You will need a degree in Dental Science to become a dentist.
There are plenty of scholarships available in this area, so that all highly qualified, capable and deserving students, who cannot afford the study cost of dentistry, can get paid well while getting the degree and gaining practical experience. Being a dentist can help you earn almost $60-$70 per hour, making up to a potential earning of about over $175k annually.
9. Business analysts
Successful business analysts are in charge of analyzing data from different sources and making recommendations about how it can be used to improve company operations. They work closely with other departments like sales or marketing so that the information gathered has real-world implications for their organization's success rate, budget, etc.
One important responsibility is to design an effective campaign strategy based on market trends, which often includes adopting certain strategies such as SEO tactics to help you rank higher in the search engine when potential customers search your product.
To get one such job as a business analyst, you must pursue a graduate degree in Business or Finance. A business analyst earns about $60 per hour.
10. Makeup artists
Makeup artists are one of the highest-paid jobs in America's cosmetology market. They earn almost $30/hour but in some areas, it can go up to $90 per hour. The beauty business is a lucrative job but it is affordable to get into.
All you will require is a certification in Cosmetology or makeup with some training. You will need to show your creativity and talent while applying makeup to your clients. This is a unique job among the jobs that pay $40 an hour.
11. Veterinarian
The career of a veterinarian deals with many animals found in nature. From treating stomach aches and blood cancers to researching animal disease treatments, veterinarians are always needed. You need a degree in Veterinary Science or Veterinary Medicine and some years of experience to become a high earning veterinarian.
If you are interested in a job that involves interaction with animals, this could be just what you are searching for. In America, many people have taken up this job privately and some have part-time clinics. The average earnings of a veterinarian can amount to over $65 per hour.
12. Speech-therapists
Speech therapists work with people who have difficulty producing speech sounds to help them have normal communication. They might perform this through fluency exercises or therapies like pronunciation guides for certain hard sounds on your vocal cords.
They work in schools, hospitals and other environments where they can help their clients overcome obstacles so they can speak more comfortably. Speech-language pathologists are in high demand in America and their pay rates range from $45 to $50 per hour.
Also Read: 51 Ways to Make Money Online For Beginners
13. Transcriptionist
If you are looking for an easy way to make money, look no further than transcribing audio and video files. All it takes is to listen to a recording and typing it out in words
You need to have a good understanding of the source language and you should be able to listen and understand complex words. In addition to that, you need to have good typing speed. Preferably you should be able to type 60 to 70 words per minute.
Usually, the per hour pay in this job is around $15 to $20. However, with experience you can easily earn up to $45 per hour by being a transcriptionist.
14. Physical therapists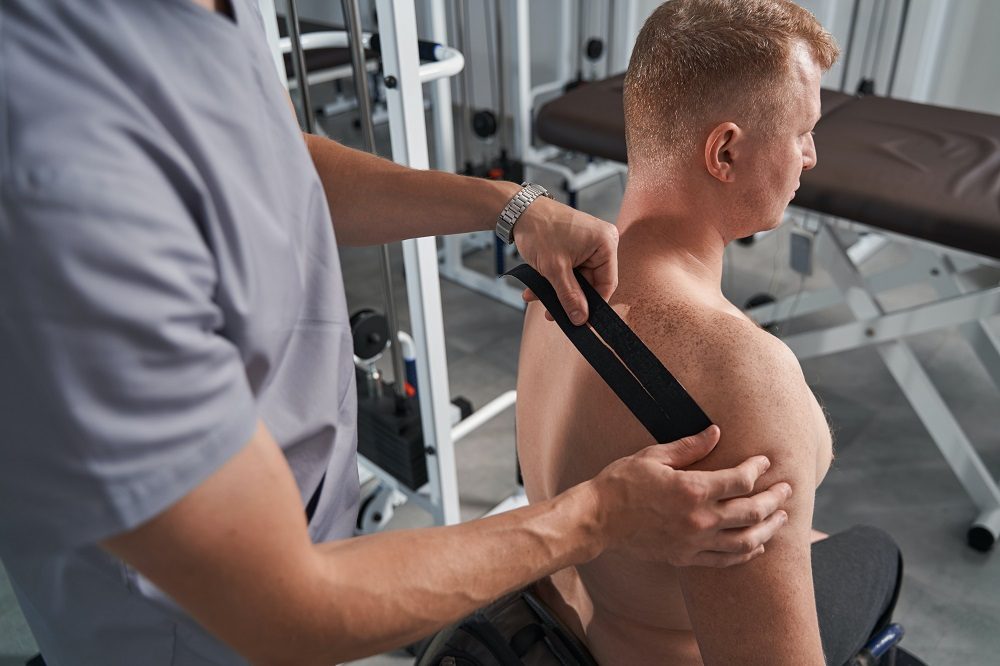 Physical Therapists are the backbones of our healthcare system, helping people recover from surgeries and injuries. This profession is growing at an alarming rate nowadays as people are more health conscious.
You will need a degree in Physical Therapy to get into this profession. As a physical therapist, you can earn about $40 – $50 an hour. If all your licensing requirements are met, this job will be worth it for you.
15. Freelance Content writers
Freelance writers are one of the best real jobs that pay $40 an hour. Businesses now understand the value of good content, which makes a big brand. Many small companies also understand the value of compelling content. Thus, this job is high in demand. With some websites paying up to $1500 per article online, it is a great way to start for beginners.
You can start by joining sites like Upwork or Fiverr, where you can find versatile writing projects that will help build your portfolio while also earning some money at once. All you need to possess is some good writing skills and show creativity in your writing style.
Being a beginner, you can easily earn about $30-$50 per article and as an experienced writer, you can earn up to $500- $1500 per article. This, of course, depends on your writing skills and experience.
16. Tutor
Teaching is a lucrative profession for people who want to make some extra money in their free time. Pick a subject in which you are proficient, and teach the particular subject to students of any level, from grade 1 to post graduate.
Furthermore, this job allows you to effortlessly earn $40 per hour. To become a tutor, you must require expertise in the subject that you graduated in or want to teach.
17. Translator
There are different careers you can pursue in translation and interpretation. All you need to learn is some foreign language for this job and get a language certification. You could work for an international company, where your job will match the right person with projects in need of their expertise.
The pay rate for this profession starts at around $25 per hour but an experienced and full time translator can easily earn more than $40 per hour.
The scope of this profession is immense and numerous companies are always looking to hire translators across the globe. So, if you think you can be a perfect fit for this profession, do not procrastinate.
18. Bartenders
Whether managing busy bars or making drinks for patrons, bartenders are responsible for mixing and serving drink orders.
So, what is required to become a bartender? The primary responsibilities of a bartender include verifying age requirements, extensive knowledge of alcohol pairing and tastes, managing inventory, cleaning bar supplies, processing payments, and having complete know-how about traditional and refreshing drinks.
These skilled workers make sure people stay hydrated and are immensely responsible for entertainment with their skills. Mixologists are famous for their delicious and creative cocktails. To carry on with this highly responsible job, they get paid around $15 to $50 an hour, with many bars offering overtime pay.
To get one such job, you need to have attained 21 years of age and a certificate in Mixology or Bartending. Some Bars can pay you up to $75 an hour!
Also Read: 20 Best Ways to Invest $100 to Make $1000 a day
19. Flight Attendants
Flight attendants are skillful, high-paid professionals who work in the aviation industry. They control any emergency proceedings on board, assist passengers with takeoff/landing, and also offer them other services.
The average flight attendant makes $20 to $40 per hour with salaries ranging from $60K to $100k+ annually, depending on their experience, skills and company they are working with.
It would be best if you had a diploma or certification in Flight Attendant or Hospitality Services before getting started. However, nowadays, many private organizations offer certification programs that help people enter this aviation industry and become flight attendants, so this is something you can consider too.
20. Nurse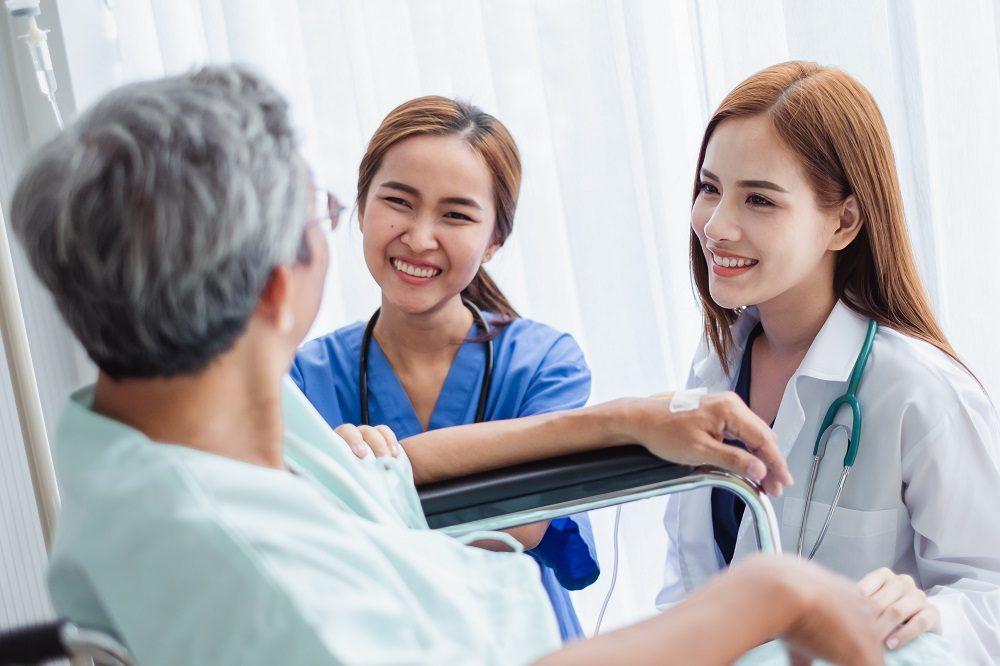 Nursing is an important profession that can be lucrative if you have an additional degree. Nurses make around $50 to $70/hour, making them one of the best-paid professions within healthcare.
Having a diploma or a graduation degree in Nursing with some work experience will immensely help in uplifting your career as a nurse practitioner. Most renowned hospitals prefer candidates/nurses who have received their degrees from reputable universities rather than community colleges or technical schools.
This field requires you to hold some work experience. Getting hired as a beginner may not let you fetch a good income but the scope of growth in this industry is vast. So, once you become well-versed in this field, you can earn loads of money. You will make more money as an experienced nurse practitioner with a graduate degree.
21. Bookkeeper
Bookkeeping is a job where you are required to keep track of a company's financial transactions and manage them in a certain way. The minimum requirement for a bookkeeper is an accounting background and knowledge of Accountancy.
In addition, you should also have experience with tally or other accounting software. As a bookkeeper, you can earn up to $20 to $30 per hour although with some experience you will easily make over $40 per hour. If you are looking for some real jobs that pay $40 an hour, it is time to look into this profession.
22. Website designer
The internet is growing exponentially and every company, be it a startup or a small company, demands a website in the world of the digital era. This booming market has led to the demand for high-quality web designers who can create captivating website designs and plan layouts for their businesses.
To build a good website, you need to be a skilled designer with coding skills who has some experience in the industry. You can make ample money as a website designer. All you need to get is a graduation degree in Computer Science along with coding skills and three years of industry experience.
You will be able to easily earn between $40 to $75 per hour depending on your expertise, so it is worth getting certified before searching for jobs elsewhere.
23. Salesperson
Many jobs can help you reap bountiful money in the business you are serving/managing/owning. One such job is becoming a salesperson, selling products or services to customers and earning a limitless income.
You will need either a graduation degree in Business or Commerce. If you have these qualifications, it is effortless to earn over $40 per hour.
24. SEO Expert
Search Engine Optimization or SEO expert is a hot trending job that pays $40 an hour. For this job, you must have SEO certification and an understanding of SEO tools.
The primary role of an SEO expert is to enhance the ranking of a business's content in the search engine by optimizing the keywords. Currently, an average SEO expert makes around $25 to $70 per hour and it could be a lucrative opportunity for you to make money.
Also Read: 11 Copy Paste Jobs Online Without Investment

25. Blogger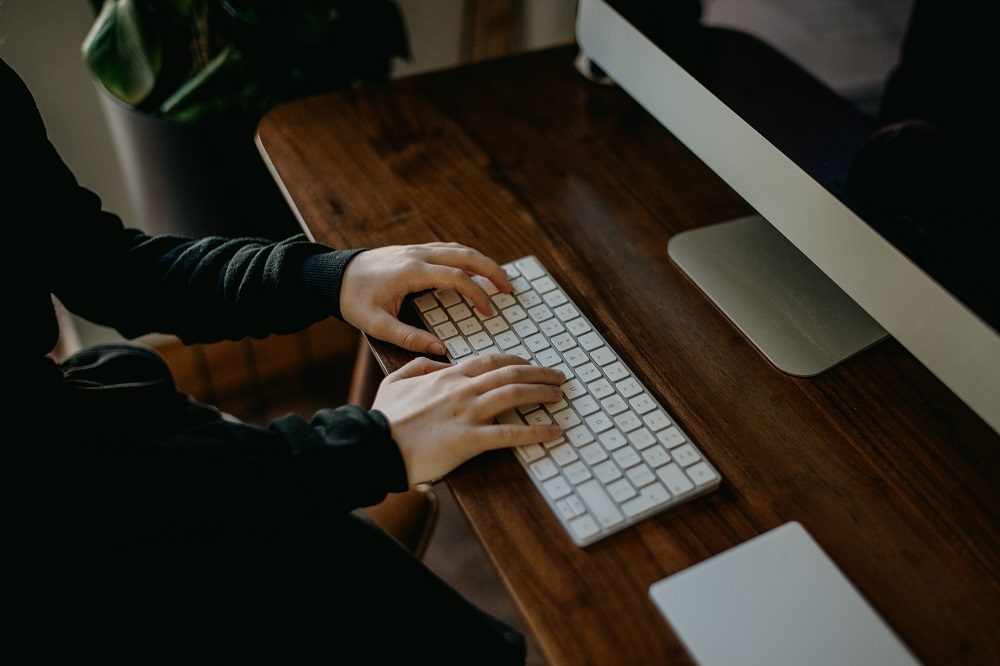 Becoming a blogger is an easy way to increase your yearly income. You can get started as long as it has something interesting or relevant for audiences. Blogging doesn't require any special skills, so you don't need a lot of experience.
No previous qualifications are needed. Doesn't this sound amazing! You can start with your blog, and if you don't have much technical knowledge or experience, there are plenty of templates online that will get you started for free. An average blogger's earnings can vary depending on many things. However, after some time and effort, you will comfortably make more than $40 per hour by being a blogger.
26. PR Managers
PR Managers make a lot of money and work with very few qualifications. They are responsible for making creative ads and running ad campaigns, connecting a company with different clients and creators in the industry and managing press releases when necessary while maintaining good communication skills.
Briefly, PR Managers are in charge of managing relationships with the media. To become one such manager, you must have a minimum qualification of a graduation degree in PR or Management. Once established, you can easily earn above $40 per hour in this job.
27. Dog walker
To many people, dogs are nothing more than four-legged friends who need love and care. However, to others, they represent a livelihood. Being a dog walker can pay over $40 per hour.
You don't need any particular qualifications to become a dog walker. Anyone who is a dog lover can take up this job. It's one of the coolest jobs with animals that you adore and get paid for. The best way to find dog walker jobs is online. So, build a strong online presence, and get paid for roaming around other people's dogs.
In case you want some guidance, there are plenty of sites that offer certification courses in pet training which you can do to gain some knowledge and confidence.
28. Cab driver
In this world where cabs are booked via apps, cab driving is an excellent opportunity to make extra cash. Cab riders can earn around $30 to $50/hour or more depending upon their location and experience level. You need a proper driving license and a car for this job.
Cab driving is a great way to earn extra money while helping the environment by curbing pollution and traffic. It is a great job to try, even if you are a retired person.
29. Personal trainers
Personal Trainers often work one-on-one with their clients. Depending on their specific requirements, they help develop a perfect fitness plan and workout routine for each client.
As a bonus, this job is always in demand because people love working out but don't always know the correct posture or what kind of exercise would suit them the best. Taking up such employment and having the right experience could earn someone between $40-$50/hour or even more.
If you have a passion for fitness and love spending time at the gym, becoming a personal trainer might be an amazing career choice.
30. Adjunct Professor
Like tutoring, an adjunct professor's job is to help students with their academic lessons. However, you must have a degree and be proficient in particular subjects that you want to teach. If you are looking for a part-time teaching job that allows flexibility, an online or local school is perfect. You can teach at flexible timings during evenings and weekends if desired.
If you are looking for high-paying jobs, in this article, we have compiled a list of jobs that pay $40 an hour or more. All the professions offer great salaries and plenty of opportunities to succeed in your career. So if you are ready to start making good money, choose any one profession of your area of interest and let us know which one you opted for.
Hope you found this article helpful and informative. Stay with us for more such as money-making and career tips.