Some people still cannot believe that you can earn online. However, websites like YouTube can potentially produce Internet millionaires, as its popularity has made it a good source of income for creators. The platform offers a high paying ad revenue system through which YouTubers can make a good amount of money by uploading high quality content. But exactly how much money do YouTubers make in India? In this article, you will learn more about it and other related topics, such as YouTube money calculator.
How Much Money do YouTubers Make in India? Full Guide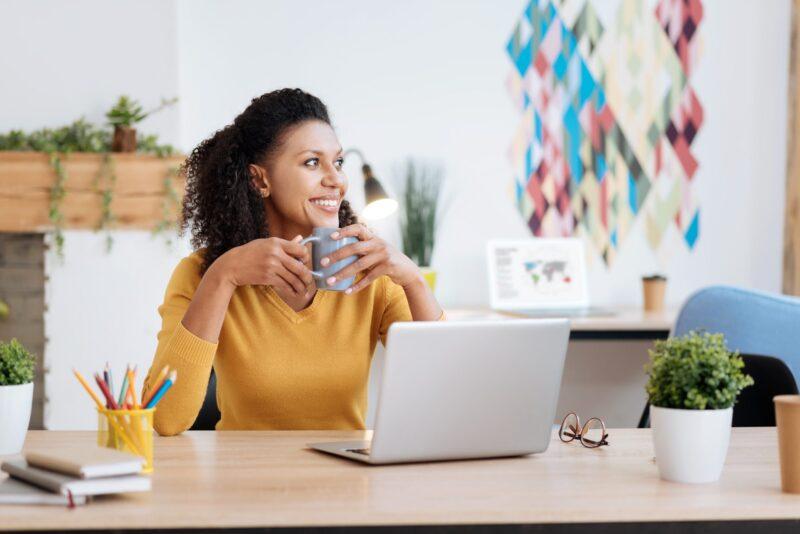 YouTube monetization plays a crucial role in today's era. One must know about all the innovative ways to fetch a substantial income through YouTube. You become eligible to make money from your videos when you meet specific requirements (such as having at least 4000 watch hours over the last 12 months) and join the YouTube partner program (YPP). Let us now begin our guide and learn about the primary ways to earn money through YouTube and how does YouTube pay.
Ad Revenue: Creators on YouTube can earn money when viewers see the ad displayed or overlayed on their channel. The platform monetizes videos via pre-roll, display, and other advertising formats. Advertisers pay YouTubers based on clicks and impressions. The more clicks & impressions, the more they can earn revenue. This should answer how much money do YouTubers make in India.
Channel Memberships: Channel memberships are the other way out that answers how much does a YouTuber make. This revenue is generated from the monthly recurring payment in exchange for exclusive perks you offer your subscribers. YouTubers receive 70% of membership revenue after deducting all the applicable taxes.
YouTube Premium Revenue: Another earning source for creators is getting a portion of YouTube Premium subscribers' subscription fee when their audiences view their videos.
Super Chats & Super Stickers: It is one of the effective ways to monetize your channel through the YouTube Partner Program. Super Chats and Super Stickers allow your viewers to purchase live chat messages that stand out and sometimes pin them to the top of a live chat feed.
Merch Shelf: YouTubers can earn a decent amount from the idea of merchandise sales. The best part is even if a YouTuber does not have millions of subscribers, they can still earn a side income from selling merchandise displayed on their video. YouTubers get paid if their subscribers purchase branded merchandise on their web pages. This should answer how much money do YouTubers make in India.
How Much does a YouTuber Make Per View?
So, how does YouTube pay? On average, YouTube monetization for 1000 views earns between $0.5 to $6, also known as CPM (Cost Per Thousand). YouTuber earnings are based on the location, type of target audience, the number of clicks an ad receives, ad quality, adblockers, and video length. The number may vary, but most YouTube channels earn circa $0.5 per 1000 views.
How Much Money do YouTubers Make in India Per Subscriber?
How much money do YouTubers make in India? Let us tell you one thing. YouTubers do not earn money based on the number of subscribers they have. But who are subscribers? They are the ones who choose to follow your account and want to have access to all your videos instantly. Once you add a video to your YouTube account, all your subscribers will have immediate access as it will automatically appear on their homepage. How much does a YouTuber make?
Although YouTube does not make direct payments as per the number of subscribers your channel has, your income largely depends upon them. It is because they are the ones who will increase the views, likes, comments, and shares of your uploaded videos with more people.
Having said that, if you can increase the list of your subscribers, it is a huge achievement that will help you make more money on YouTube. The only thing you need to ensure is to place suitable ads relevant to your video content. Now let us learn how much money do YouTubers make in India on a single video.
How Much Money do YouTubers Make in India on a Single Video?
Some creators can't imagine how much money do YouTubers make in India from uploading a video to this platform. Yes, of course, only if the content is good and relevant to your target audience; it can get viral and generate significant revenue.
Today, many creators are using copyrighted music to get their videos flagged on YouTube. However, you must avoid making this mistake as it may get you in trouble.
So, the question is, if the creator did everything authentic, as per YouTube's policies, how much money can they make per video? In other words, what is the maximum amount they can make from a single video?
The answer to this question is complex. It is because of the number of factors involved in determining the YouTuber's income from a video. These factors include the number of views plus the ads displayed throughout their videos. Other factors are the click-through rate and quality of the ad.
It is estimated that a YouTuber can earn up to $5,000 for 1M views on their video. This makes it easy for the influencers to fetch a good portion of money by uploading content that most of their followers will like. How much does a YouTuber make? Let us find out.
| | |
| --- | --- |
| Video Views | Estimated Earnings (in Rs.) |
| 10K | Rs. 200 to Rs. 500 |
| 100K | Rs. 2,000 to Rs. 5,000 |
| 1 Million | Rs. 7,000 to Rs. 30,000 |
| 150 Million | Rs. 1,50,000 to Rs. 6,00,000 |
This should answer how much money do YouTubers make in India.
Things to Know Before Monetizing Your YouTube Account
Listed below are some aspects that you should know if you are thinking of generating revenue by posting videos on YouTube and want to know how much money do YouTubers make in India.:
You must have at least 4,000 view hours from the prior year and 1000 subscribers to make money from your YouTube channel.
You can monetize videos in your YouTube Studio dashboard after launching your channel, posting videos, and drawing considerable audiences' attention.
You can create a Google AdSense account to earn per-click revenue from your videos and sell them elsewhere outside of YouTube.
Also Read: 14 Ways To Earn Money From YouTube
YouTuber Money Calculator
YouTube money calculator helps determine YouTube videos' daily, monthly, or yearly income. You can simply use the YouTube money calculator online. All you need to do is input the number of video views for a specific period and the ad revenue per 1000 impressions.
The calculator will indicate how much a user can earn by calculating a recognized CPM range depending on the number of views you type. However, the range can fluctuate while calculating the CPM. It is because CPM is based on several factors, including niche of video, source country, quality of traffic, Adblock, ad price, actual click rate, etc.
You can download the YouTube money calculator from Chrome. Once you enter your daily video views and set your estimated CTR based on your channel's historical performance, you can conclude your daily, weekly, or annual earnings potential.
How does YouTube Pay? Does it by Channel Category in India?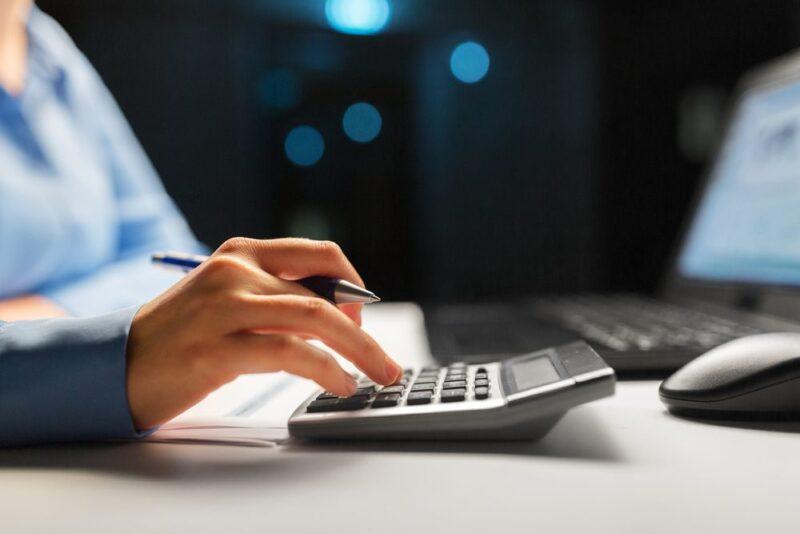 How much does a YouTuber make? The chart mentioned below how much money YouTubers make can vary by niche. The figures below illustrate that YouTubers have 1 million video views. Let's get to know the approximate earnings, which may vary on the variables indicated before.
| | |
| --- | --- |
| Channel Earnings | Earnings (Approx Rs. ) |
| Comedy | Rs. 22,000 – Rs. 30,000 |
| Music | Rs. 7,000 – Rs. 11,000 |
| Technology | Rs. 14,000 – Rs. 22,000 |
| Roasting | Rs. 18,000- Rs. 29,000 |
| Food | Rs. 7,000 – Rs. 11,000 |
| Gaming | Rs. 7,000 – Rs. 14,000 |
This should answer how much money do YouTubers make in India.
Highest Paid YouTubers
Want to know about YouTube money calculator. how much money do YouTubers make in India? We have done extensive research and made a list of the world's wealthiest YouTubers who have amplified their wealth dramatically. Let's check out the highest-paid content creators on YouTube to brief you about the possibility of making money on this video-sharing and social media platform:
Mr. Beast is owned and hosted by Jimmy Donaldson. He is an American YouTube personality credited with pioneering a genre of YouTube videos that centers on expensive stunts. He is known to be the highest-paid YouTuber and is the most subscribed channel reaching more than 112.19 million.
Jake Paul has 20.3 million subscribers. Moreover, his channel has garnered more than 7.2 billion views so far. The renowned American media personality, YouTube sensation, and professional boxer became famous by releasing Vine videos before moving on to YouTube. After being admired by millions, he also appeared on Disney Channel and played Dirk Mann on Bizaardvark for 2 series.
The American YouTube personality star, Mark Edward Fischbach, popularly known as Markiplier, is known for his sketch comedy skills. In all his videos, he portrays all the characters in the sketches. His channel has garnered more than 19.1 billion views; with the total number of subscribers being 33.9 million.
More than 29.3 million people have subscribed to Rhett and Link YouTube channels. The channel was established in 2006 and is up and running to date. It is one of the best American channels widely known for producing comedy videos.
Unspeakable is another popular YouTube channel run by Nathan Johnson Graham, who earns massive income from product placements, sponsorships, and affiliate marketing. His primary revenue source is YouTube. He showcases the videos on his channel suitable for kids.
Graham believes in showing family-friendly content that inspires your little ones. His main channel (UnspeakableGaming) surpassed 11 million subscribers.
Also Read: 50 Richest YouTubers in the World
6. Nastya ($28 million)
Her YouTube channel's total number of subscribers is 102 million. The renowned YouTuber Anastasia Sergeyvena Radzinskaya (online known as Nastya) is known for creating original child-oriented stories & roleplays.
An American YouTuber, Ryan Kaji, is known worldwide for creating videos on Toys. He is a Toy reviewer and uploads new videos frequently on his YouTube channel Ryan's World. The boy is full of zeal and enthusiasm and is known to be the youngest, most successful YouTuber of all time, as he is just 9 years old and has more than 33.6 million subscribers.
Dude Perfect is an American sports and comedy group on YouTube. Based in Texas, United States, the group is known for releasing sports and amusing videos. Their YouTube channel has more than 58 million subscribers, and all their videos have garnered over 15 billion views.
Logan Alexander Paul, born in 1995, is an American YouTuber, wrestler, actor, and media personality. Paul returned to the list of the most recognized YouTube personalities after the scandal of 2017.
Logan keeps on posting videos about boxing, just like his brother Jake. Paul is also well known for releasing a popular NFT, A World of Women, with a profit of $200k. In a short span, he successfully sold $5 million worth of NFTs.
Preston Arsement is one of the successful YouTubers who runs several YouTube channels. Out of his several YouTube channels, the most renowned one is PrestonPlayz. He creates gaming-focused content about Minecraft on YouTube. Last year, in 2021, he was titled as one of the highest-paid YouTubers.
Strategies and Tips to Make Money on a YouTube Channel
How does YouTube pay? The following are eight suggestions and techniques to help you monetize your YouTube channel and generate income. Let's examine them:
1. Create a YouTube channel and strive for continuous improvement
Your YouTube channel is your online persona. You can use an existing account with your existing email id or create a new one for creating a YouTube account.
To make your channel easier to find, ensure you have added keywords in the title. All you need to do is go to the Advanced area of your Channel Settings and add keywords. Make sure your keywords relate to the content of your page.
Additionally, your username can work for or against you. So, always select a user name for your account that is easy to remember. Note that the username can be changed only after 3 months, that too thrice only.
Your message will be more memorable if it is concise, unique, and catchy. Content creators can thrive as YouTubers by optimizing their videos for visibility, figuring out what their audience wants, targeting Google search results, customizing their thumbnails, and cross promoting their videos on YouTube.
2. Create content that adds value
Try to upload short, to-the-point, high-quality content that delivers an impactful message for your audience. Additionally, strive to upload frequently and consistently (this option may vary depending on the type of content you choose to upload).
Keep going even if you think your content is not out of the box at first. Practice makes it perfect, and you will need some time to establish your channel on a public forum like YouTube and earn money, where numerous competitors are already around. Try to improve each video you create by using an upgraded or advanced camera and experimenting with efficient editing tools.
Additionally, make an effort to enhance the filming by using a tripod, getting a friend to help, paying more attention to the lighting and audio aspect, and using robust video editing software.
3. Grow your audience
The key to boosting your monetization is audience building. You need viewers if you want to make money from your adverts. There isn't just one way to get more subscribers. Make the best content you can, and audiences will discover you!
The primary requirement for becoming a partner has more subscribers. To amplify your viewers, engage with your audience by answering comments and occasionally posting videos relevant to viewer remarks. This should answer how much does a YouTuber make.
Continue publishing content and posting videos that hook viewers and interact with them. Sharing your video on social media channels like Instagram and Facebook is also great.
4. Monetize videos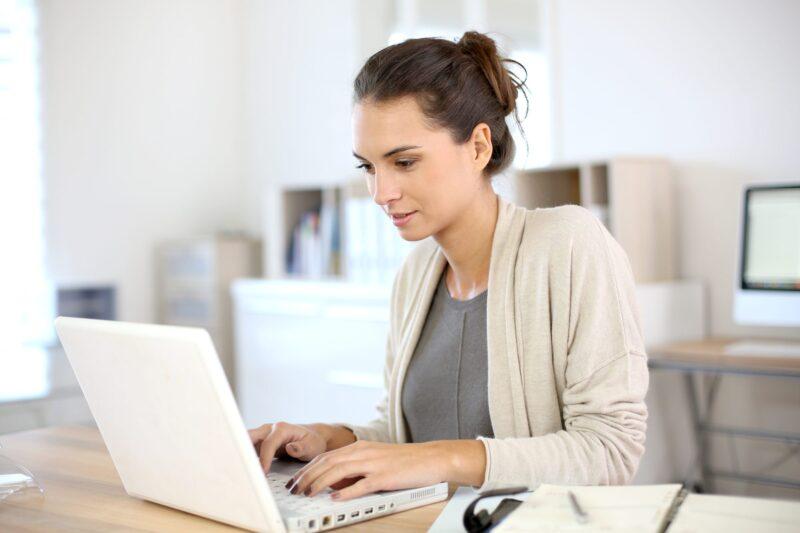 One of the most debatable questions across the web- How much money do YouTubers make in India, greatly relies on video monetization. If you want to make more money off your videos, start monetizing them. This should answer how much money do YouTubers make in India.
To start your YouTube monetization journey, you must know all the crucial strategies to execute. For instance, you need to allow YouTube to include ads in your video. It determines that you agree your video content doesn't include any copyrighted material. To do this:
Visit YouTube's website and select My Channel from the menu.
On the top bar, select the Video Manager link.
Select the channel, then turn on monetization.
Also Read: Top 50 Most Subscribed YouTube Channel in India
5. Meet YouTube requirements
There are specific YouTube rules and conditions that you need to meet to begin monetizing YouTube videos. One such rule is that you must have at least 1000 members and 4,000 watch hours during the past 12 months. By selecting the Monetization option and the "Monetize with Ads" checkbox, you can monetize the video as it uploads. How does YouTube pay?
Open your Video Manager and click the "$" sign next to the video you wish to monetize after it has been uploaded. Activate the "Monetize with Ads" checkbox. Also, this is related to YouTube money calculator.
6. Google AdSense setup is a must
Click the Sign Up Now button to begin creating your Google Adsense account. You must be at least 18 years of age to open an Adsense account. You may also require adult assistance if you are a young teenager.
You require a working mailing address, a PayPal or bank account, and other details so AdSense can confirm your identity and the payment recipient. Although you only make money with every ad click and a much lower sum per watch, over time, it adds up. Having an audience is crucial because of this.
7. Analyze your data
You can review the metrics for some of your videos once they are posted, monetized, and noticed to see how they perform. To ensure this, select Analytics from the Channel menu. Here, you may check information on demographics, expected earnings, ad performance, video views, and much more. You can also alter your content or marketing strategy if you discover that you aren't drawing in the users you desire.
8. Promote your videos in other places
Finally, don't just upload your videos to YouTube. Create a website or a blog, and share them on social media or other video platforms. It may help you enhance its visibility and increase video views by sharing the URL or embedding the video online.
Five Software
to

Make Money on YouTube

How much money do YouTubers make in India? If you are searching for the best software that can help you uplift your income on YouTube, let's dive in to learn about all these platforms: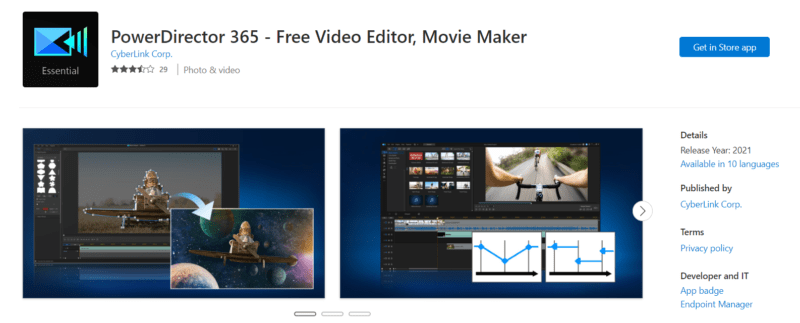 It is one of the best and most free video editing programs for YouTube that is popular with beginners to pro YouTubers. Its ease of use and incredible capabilities, including motion tracking, Multicam editing, keyframing, animated titles, and 360-degree editing, make it an ideal choice.
Moreover, adding sound effects and music from the extensive royalty-free stock library contributes to this software's value. Utilize Smart Fit to sync the length of your video with the music, and use noise reduction to tidy up outside audio recordings with PowerDirector 365.
It is a beginner-friendly platform for anyone new to YouTube video creation. This free software with hundreds of imaginative transitions, including all the sophisticated transitions, is featured in the Pro version.
The best part is that this free YouTube video editing program supports background processing so that you may import, export, and apply complicated effects as you work.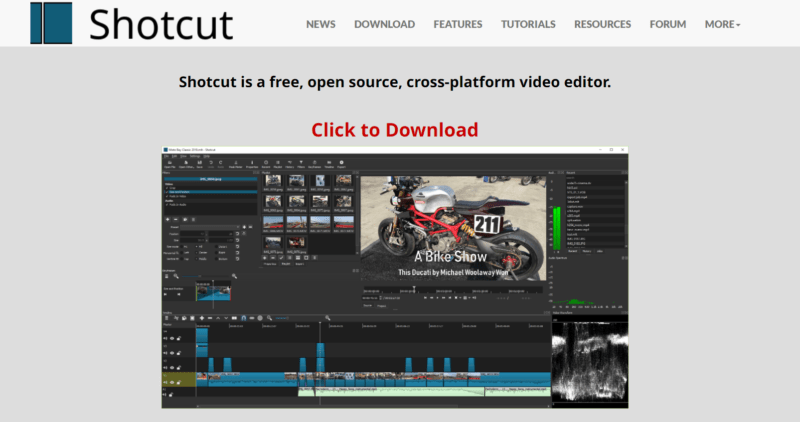 This YouTube video editing software, Shotcut is open-source, cross-platform, and entirely free. Without requiring import, it supports multiple music and video formats. Shotcut delivers frame-accurate seeking for an array of video formats.
The transitions, over 40,000 quick templates, and video and audio filters will appeal to YouTube video creators. Like Lightworks Free, Shotcut is a wonderful tool for novices to master intricate video editing techniques. A wide range of device and transport choices, including webcam capture, are also available in this YouTube video editor.
For those new to YouTube, iMovie is Apple's free video editing program and is user-friendly for newbies. It makes the process of creating YouTube videos quick and simple.
Even movie trailers and credits sequences can be quickly created using pre-made templates via iMovie. Many filmmaking tools and effects automatically adjust the length of your music to your video, included in one of the free video editing software for YouTube, iMovie.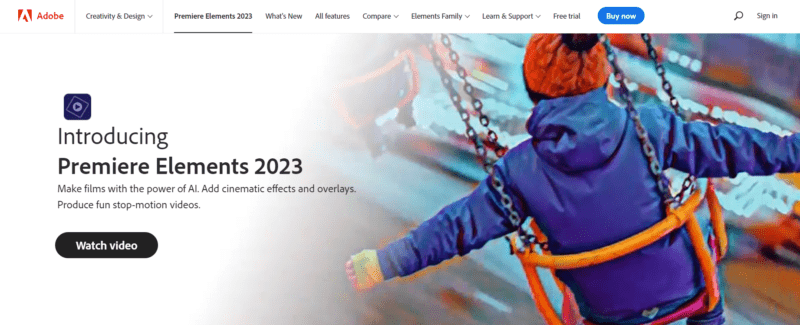 Premiere Elements is a consumer-focused, condensed version of Adobe Premiere Pro. It is an excellent choice for new YouTubers looking to create impressive videos to generate a decent income on YouTube. Premiere Elements can organize your content using Auto Curate and Smart Tags and automatically tag video files by date, subject, people, and events.
This free video editing software includes all the tools a YouTube video producer needs to create quality content, such as keyframing, multi-track editing, transitions, and titles. Also, this is related to YouTube money calculator.
Factors to Choose a Video Editing Platform for YouTube Videos
How much does a YouTuber make? When selecting a video editor for YouTube, certain things must be considered. Fortunately, YouTube video creators come in various styles, budgets, and levels of expertise. Ensure these three conditions are met for any software you are considering:
Budget: Every pricing point, from free to pricey, has a video editor for YouTube. Decide on your budget and stop thinking about any software that exceeds it.
Ability Level: Similar to budget, YouTube has video editors for various ability levels, from Hollywood pros to beginners. Read user reviews to ensure that any video editors you opt for are suitable.
Compatibility: Although it may seem apparent, ensure your YouTube video editor will function on your computer. Some only operate on Mac OS, and Windows. You must also check that your video editing software is compatible with any additional devices you may own, such as a camera, screen recorder, or microphone.
Also Read: 50 Most-Subscribed YouTube Channels in the World
FAQs
We have already answered questions like how much money do YouTubers make in India and how much YouTube pay but given below are some more questions which are commonly asked when discussing YouTube monetization and payment.
1. What kind of YouTube material generates the most revenue?
YouTube Vlogs are a common and diverse video format available on almost every YouTube channel. You can select a niche of your choice and create vlogs to attract viewers and earn a good income.
2. Are YouTubers paid every month?
Every month, YouTubers receive payment by cheque or direct deposit. To start making money on YouTube, a creator needs at least 1,000 followers and 4,000 watch hours in the previous year. They can apply for YouTube's Partner Program once they meet that requirement. Also, this is related to YouTube money calculator.
3. Are YouTubers paid for their older videos?
Only when an advertisement has claimed a video YouTube payout royalties. However, the content owner will only get paid for previous YouTube views if the video is monetized. Simply put, there are no retroactive royalties to share if it has never been commercially successful.
4. How much money do YouTubers make in India with 1 million subscribers?
On average, YouTubers with more than 1 million subscribers can earn around $60,000 annually.
5. How much money can you make on YouTube annually?
As you can check from the list of highest-paid YouTubers, several people earn magnificently on the platform. However, every individual's earnings vary immensely, based on various factors such as ads, channel memberships, YouTube premium revenue, click-through rates, estimated variance based on video engagement, and viewed videos per day.
6. Who is the richest YouTuber in the world?
Inevitably, Mr. Beast is the richest YouTuber in the world. He is just 23 years old and earned $54 million in 2021, the highest income earned by any YouTuber in a year.
7. Do YouTubers make money if the viewers skip ads?
Advertisers do not get charged when their ads are skipped, as they only pay for the ones people watch. As a result, the YouTubers do not earn for every ad that a viewer skips.
Skipping ads have a detrimental impact on the YouTuber's income if most of the viewers on your channel skip them before 5 seconds mark. Because of this, many creators on YouTube have started to feature ads that are non-skippable in their videos.
8. What is the potential of choosing YouTube as a career?
Anybody can choose YouTube as a career. All you need to do is post-good-quality videos based on your target audience's needs and what you are good at. For instance, if you want to go viral, creating a funny video could help gain the attention of your target audience. On the contrary, if you are a musician, you can produce music videos that can blow up your channel.
Posting what you love and loving what you post on YouTube can make you earn a healthy income on this platform, just like the world's highest-paid YouTubers. Yes, you need to be consistent with posting videos and devote time, energy, and money to building your channel to get recognized by an active community of viewers.
9. How does YouTube pay for likes or views? 
The common questions we come across on the internet are how much money do YouTubers make in India. How does YouTube pay? Let us give you the answer. No YouTuber earns money directly for likes and views on their videos. However, the earnings are indirectly related to the likes and views.
If you have 1000 subscribers and 4000 watch hours for the last year, you become eligible to join YouTube Partner Program and turn on ads for your videos. However, the ad payment is based on the number of clicks on these ads.
10. Do YouTubers get paid monthly?
Yes, YouTube pays between the 7th and 12th of every month. These earnings from the previous month are added to the creator's Adsense account. However, if the YouTuber's account balance has met the required threshold, and there are no payment holds, the payment is made on the 21st to 26th of the month. Also, this is related to YouTube money calculator.
YouTube has continued to be a dynamic platform for years. As the platform user base approaches 500 million, it may reach saturation in terms of the number of creators listed on it.
What creates successful YouTubers? A well-known YouTuber may profit from joining the YouTube Partner Program for advertising, becoming an affiliate partner through affiliate sales, selling merchandise such as mugs, T-shirts, and toys, or becoming a fitness expert or relationship expert.
Have you given thought to making money on YouTube? Even you can be the next one to make a generous amount of money as a YouTuber in India. Try out these tips and strategies to become a famous YouTuber and earn massively.