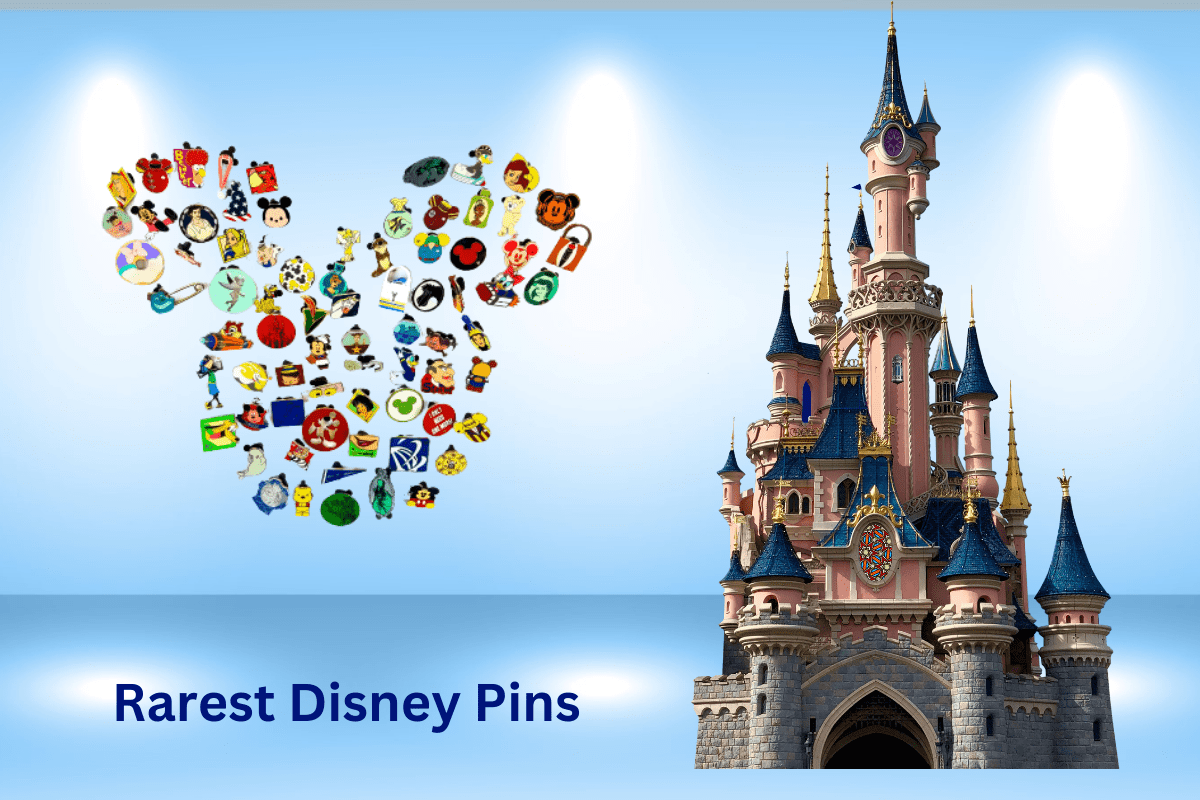 Disney pins have become quite famous, with Disney enthusiasts purchasing and selling them since 1999 at various events worldwide. Many people love collecting these rare, unique, and extravagant items. If you are a Disney fan and love collecting things associated with it, then this blog is just for you. We will learn how much is a Disney pin worth and about some of the rarest Disney pins.
About Disney Pins
It is a collectable pin comprising symbols related to Disney, such as icons, events, characters and other aspects. Disney trading pins have become everyone's favorite souvenirs in the world. These rarest Disney pins can be used in various ways, such as to create a collection of pins, stick on your fridge, study table, room, dressing room, etc. The prices of these pins, thus, you can purchase them at an auction or any event.
All the Disney pins are well-crafted works of art, but some are rarer than others because of their unique characteristics. After seeing such demand and craze among Disney fans for pins, Disney decided to produce more pins on limited edition runs.
The price range starts from $1 if you buy from a third party, and it would cost you $10 if you do not buy through a third party. But, if you wish to buy something rare, you will have to spend much more than this. There are different kinds of Disney pins, but the significant ones and Rare and Ultra Rare Disney pins; let's get to know about them in detail.
Top 10 Rarest Disney Pins Money can Buy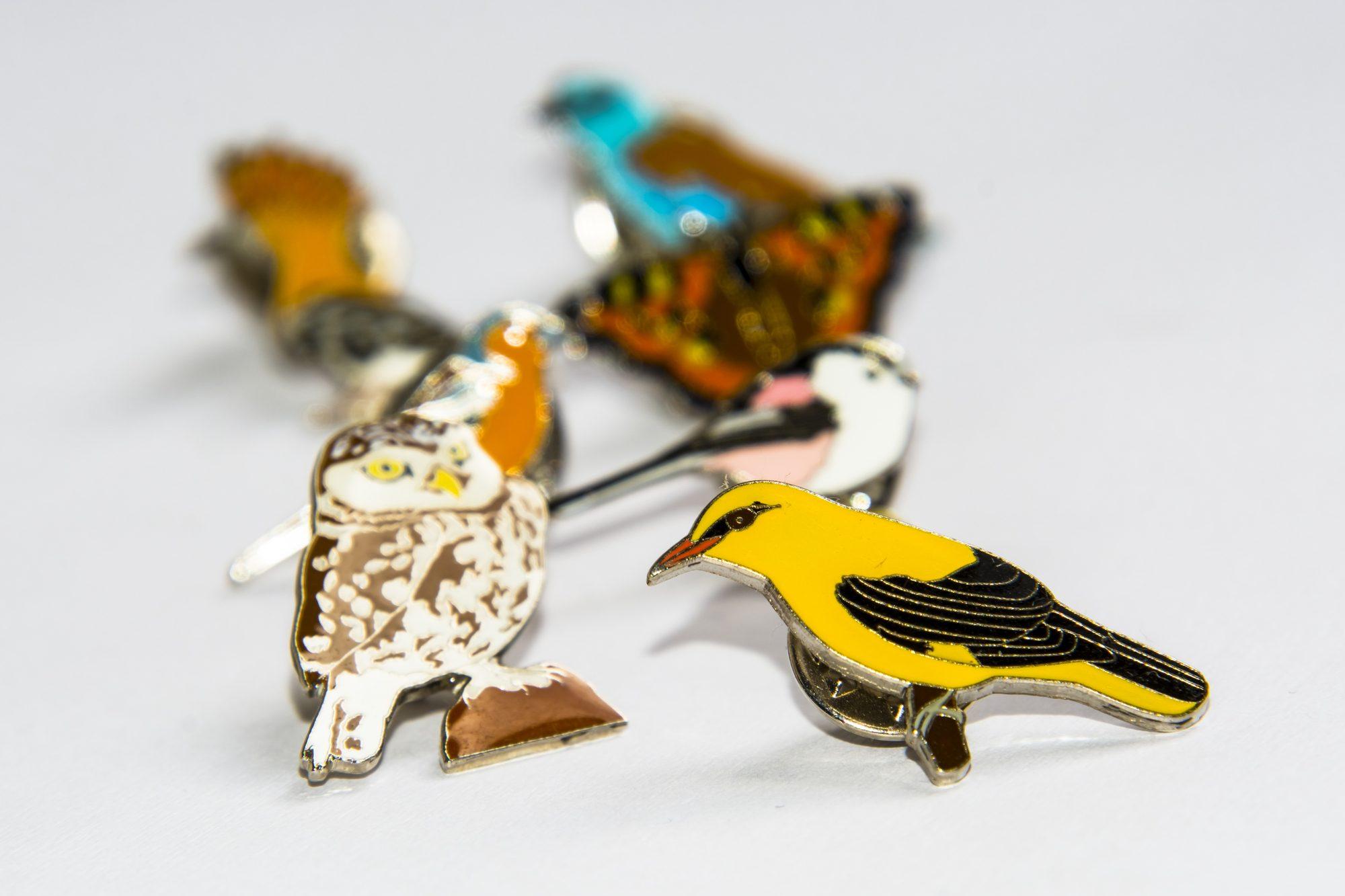 Disney collectibles can be worth a lot of money. Many Disney fans pay a hefty amount to get their hands on rare Disney pins and other similar items. Here is the list of some of the most valuable and rarest Disney pins and their price.
1. Disney Villains Rare Disney Pin
If you are a Disney fan, you would know that Disney villains were negative characters created so that people could dislike them. But it is impossible for any Disney fan to not like a Disney character; thus, there were pins created on them as well.
There were eight villains: Maleficent, Ursula, Lady Tremaine, Madam Medusa, Cruella de Vil, the Queen of Hearts, the Wicked Queen and the Old Hag. The pin was created including all of them, but it was a limited edition, and thus, they created just 500 of them. They were released in 1997; hence, finding one in good condition is pretty challenging.
There are various reasons why this pin is in high demand, but one of the significant ones is its size, i.e., 6.5 x 4.5 inches, which is one of Disney's largest pins ever created. Thus, its value is $1,788.95, which is pretty much for a pin, but if you are a Disney fan, you can consider buying this pin.
2. Marie Aristocats Disney Pin (Tie)
A serious Disney pins collector would love this pin as it is undoubtedly one of the cutest on the list. This pin comprises the cutest cat from the Disney Aristocats, Marie. Isn't she adorable? You will be amazed to know that they just released 250 of these pins, which comprise a glittering diamond hanging on the cat's collar. This one is the 60th anniversary piece which is why they have designed it pretty well and made it different from others.
Even if you are not a cat lover, you will start loving them after looking at this pin. This pin has Marie sitting on it, a pink bow on her head, and a glittering diamond hanging on her collar, making this pin exclusive and expensive. You can also find a similar pin but without the diamond at a lower cost. The Marie Aristocats Disney pin costs $1,799.99, so if you like this pin, you can add this to your collection by paying this amount or maybe more.
3. Ariel Carousel Limited Edition Pin
If you are looking for one of the rarest Disney pins, you should not miss this one. These pins were designed and created in 2003 and are pretty similar to the version that was made in 2018. On these pins, you will see Aerial riding a seahorse, and the significant difference between these two pins is color, making the 2003 edition more expensive than the other one.
In the 2003 edition, she rides a purple and pink seahorse, while in the other, it is yellow. This pin was created especially for Disney Auctions, a now-defunct entity, as they just produced 100 copies of it, which has increased demand and its price.
If you do a Google search on these rarest Disney pins, you will get information on difficult it is to find them online, and therefore, they are even more coveted by collectors. A lot of people have acknowledged on the web that getting these pins is really tough, making them really expensive. You will be surprised to know that the cost of these pins is $4000, so you will have to spend a lot to add them to your collection.
4. 45 Year Service Award Pin
This pin is pretty similar to the Steamboat Willy pin, and this list would be incomplete without including this pin in the list of most valuable rare Disney pins. To get this pin, you should be a cast member for 45 years, which means adding this pin to your collection is not easy. On this pin, you will see Mickey Mouse sitting on Walt Disney's lap, which looks like a memory created on a pin.
The colour of this pin is golden, with a red 45 on the bottom, giving it a completely vintage feel. Here, the 45 represents the years the cast member has served. Mickey Mouse is one of the best and most famous Disney characters created by Walt, so what could be better to see both of them in one frame? You can purchase this amazing masterpiece online by spending $1000.
5. Alice in Wonderland
This pin was created in 2005 by Disney Auctions; in this, you will be able to see the brilliant work of Elisabete Gomes'. If you are a Disney fan, you must have heard about the famous movie Alice in Wonderland with the best collectables. These pins are created based on that and are limited edition, as only 100 of them were made. The unique thing about this pin is that the author signs it.
You will be amazed to know that all pins created by Elisabete are on the list of top-wanted pins in the world and are priced pretty high. So, on this pin, you will be able to see a lot of smiling flowers looking at the beauty of Alice; the pin is very colorful. The color of the eyes of Alice is the same as her dress, i.e., blue, which perfectly complements her. She is seen standing with closed hands in appreciation as she listens to the flowers singing.
This pin is worth $4,499, which means you will have to spend a lot to add this to your collection, but the highlighting part is that the seller bought this pin directly from Disney auctions and stored it safely, so it is in good condition.
Also Read: The 10 Most Expensive Steak in the World
6. Super Jumbo Trader's Dream Disney Pin (Tie)
The Super Jumbo Disney pin is massive, measuring 5.5 inches across. The pin's artwork was designed by the artist working for Disney's Design Group, named Tyler Dumas.
The pin's value is $650. The uniquely designed pin was introduced in 2007, and the seller initially wondered if Scoop Sanderson signed the pin, people would go crazy after this pin. Unfortunately, after trying all his luck, the seller finally sold it off on eBay for $650.
7. Dream Jeweled Mickey Mouse Pin
This magnificent pin is deceptive, as the original value of this pin was worth $1295. Whereas there were 3 other Dream Jeweled Mickey Mouse Pins introduced. Yes, you heard that right! Three.
Dream Jeweled Mickey Mouse Pin is one of the rarest Disney pins ever made. You might be wondering what adds to its rarity and value. Each of the three pins is crafted with precious gems, including black sapphires, citrine, garnets, and real diamonds.
If you want to buy this pin, then there is bad news for you. No pins have ever been listed for sale online. However, if it happens, the significant demand for these pins will cause their price to skyrocket.
8. Steamboat Willy Pin
Steamboat is an old movie from 1928 that transformed the animation world. Moreover, it was the first movie that showed Mickey Mouse using synchronized sound.
If you are searching for one of the most valuable rare Disney pins, your hunt is over! If you look at Steamboat Willy Pin, it displays Mickey Mouse steering a boat studded with a tiny precious diamond just below him.
The Steamboat Willy Pin is always shown at every Disney movie's beginning right after the Disney Castle is displayed. The pin has a vintage feel, as there could be nothing more vintage than Mickey Mouse steering a steamboat. Right?
However, acquiring this pin is more challenging than you can imagine. Not only the power of money but the Willy Pin can be obtained by serving as a cast member for 50 years. The pin can go up to $5000 on resell sites if ever been sold.
9. Mickey Sorcerer Pin
One of the Most Valuable Rare Disney Pins, the Mickey Sorcerer Pin, is worth over $11,000. Yes, it is true. So, what makes this pin so precious and costly? It's the rarity, exquisiteness, and ambitious eBay seller that adds to its value.
The astounding pin was released by Disney Auctions in 2006 and designed by renowned artist Elisabete Gomes. More than 100 copies of the oversized rarest Disney pins were made. However, to ensure the rarity of this pin, the enamel pin's back is signed by the artist. The seller offers this pin in mint condition, which looks like it's the minimum price for this extraordinary pin.
10. Super Jumbo Maleficent Dragon Gate Pin
This ultra-rare, limited edition Disney pin was released in 2015 as part of the ACME Studio Art Archives Series. Guy Vasilovich exclusively designed it for Disney.
Super Jumbo Maleficent Dragon Gate Pin is one of the most valuable and rare villain pins, as only 100 of them were ever made. The pin features the dragon version of Maleficent from 'Sleeping Beauty' in mid-attack.
It is a platinum and super jumbo pin measuring 4.5″ x 5″. The pin was priorly available at Hong Kong Disney, where it was sold for $125. If you are considering investing in this pin, it could be a great idea, as the current price of $995 will only increase in the future. You can even opt for this Disney pin on a reselling site for nearly $1000.
Ultra Rare Disney Pins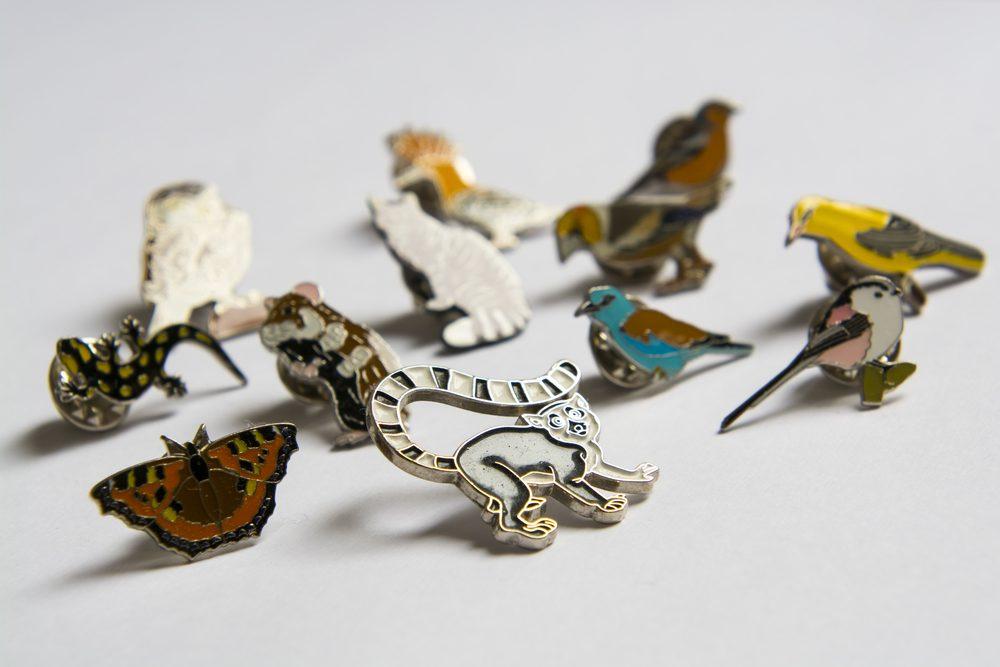 Trading of the rarest Disney pins majorly started in 1999 as a part of the Millennium Celebration at Disney Parks worldwide. Most pins were created in limited editions, and each type of pin was given a numbering starting from 100 to 5000. Some pins were more common than others; therefore, the numbers were given accordingly.
The most valuable and rarest Disney Pins are the ones that came in limited editions and are owned by people who do not wish to trade them. Some examples of ultra-rare Disney pins are Tweedle Dee and Tweedle Dum, Character Christmas – Snow White and Dopey, Expedition PINS – Dream Jeweled Mickey Mouse, etc.
How to Know how Rare a Disney Pin is?
There are a few ways to gauge how rare a Disney pin is; here are some of the aspects to check.
Release Date
Edition Size
How eagerly the collectors want it
There is no detailed list of the price of the pins as it changes from time to time. You can trade rare Disney pins by going to platforms like Disney Pins Blog, PinPics and Pin & Pop.
Numerous people collect rare Disney pins for different reasons. However, these pins were originally created for guest recognition by cast members.
Also Read: 30 Most Expensive Sports Cards In The World
FAQs
We have already listed some of the rarest Disney pins but if you are new to pin trading then collecting rare Disney pins can be confusing. Given below we have answered some of the common questions that people have about buying and selling rare Disney pins.
1. What is the significance of Disney Pins?
Disney pin is an interactive experience with cast members and guests. The collectors of official Disney pins can approach any cast member and ask to trade pins with them. Each year, a unique collection of Disney pins are introduced that is only available on cast member lanyards.
2. How much is a Disney pin worth?
There are different types of Disney pins available today, from character pins, sports pins, park pins, resort pins, holiday pins, and many more. You might not believe there is a pin for everything you love about Disney. The basic range of Disney pins starts from $8. However, the price of each pin immensely varies depending upon the rarity and buyers of that pin.
3. How can I sell my Disney pins?
You can sell your Disney collectable pins via numerous Facebook Groups (such as Disney Pins Blog Community), Instagram, online auction sites, consignment shops, etc. You can also email your Disney pin collection to disneypinsblog@gmail.com in order to sell them at reasonable prices.
4. How do I know if I am buying an authentic Disney pin?
All authentic Disney pins have a waffle pattern on the back, especially the new ones. Some pins have back-sides that may entirely feature a waffle pattern, whereas some (hidden Disney pins) are introduced with a small border of that pattern.
5. Is it worth investing in Disney pins?
Yes, it is definitely worth doing pin trading. However, you must know which pin to buy, as per their availability and rarity. The surge in the Disney pins price was witnessed 2 months back, in October 2022. However, the last time the price changed happened in 2018.
Many Disney pins have been released over the past few years, and some serious collectors who believe in pin trading grab this incredible opportunity to exchange these pins with their friends who share this hobby. Besides exchanging, one can also discuss a Disney character or most admired Disney film with their acquaintances.
In the world of Disney pin collecting, rare pins hold a special allure for enthusiasts. These are highly sought-after, coveted for their scarcity and exclusivity. The rarest Disney pins command attention and admiration and captivate collectors with their elusive charm and timeless appeal.