Are you on the hunt for ways to make a significant income online? One of the best and easiest ways to earn money online is by playing PayPal games. Yes, you have heard it right! PayPal games actually pay you real money.
If you're a fan of online gaming and looking to earn some real cash, then you'll be thrilled to know that there are several PayPal games that pay real money. These games offer not only entertainment but also the opportunity to earn cash prizes while playing. Whether you're a casual player or a seasoned gamer, these PayPal games are a great way to make money online from the comfort of your own home. In this article, we'll introduce you to some of the legit PayPal games that you can play to win real money.
47 Best Paypal Games That Pay Real Money
Are you tired of waiting to accumulate a substantial amount of real cash rewards in your PayPal account?  Look no further, check out all the spectacular PayPal real money apps and games to try.
Let's be clear upfront, all the apps and games we are about to mention in this guide will not make you a millionaire. However, playing these games and earning money through them is one of the sources to earn additional money to meet your daily needs or save some money for your future expenses.
So let's get started with the list of best apps & games that pay instantly to PayPal: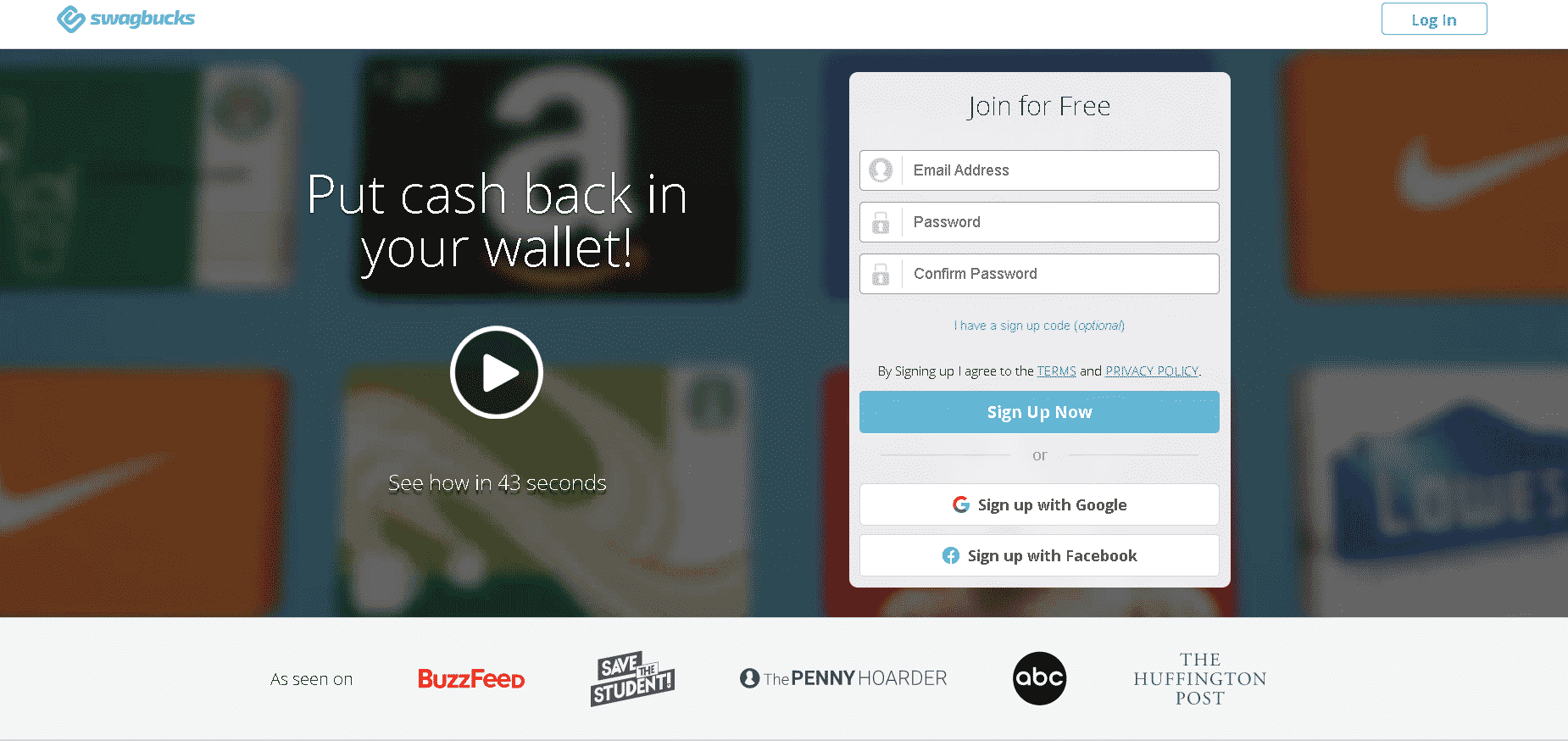 Swagbucks is one of the largest online survey communities across the globe. The platform is available on both Play Store and App Store and scores 4.3 ratings on Trustpilot and A+ on BBB.
Since its launch in 2008, the app has paid over $280 million in rewards to all its users. Isn't it great?
All the members at Swagbucks get the chance to earn extra cash and gift cards for completing different tasks such as completing surveys, availing of cashback on your purchases, searching the internet, playing games, etc. Talking about the average income, the platform is best known for letting users earn between $50 to $500 every month.
You get an instant $5 bonus as soon as you sign up to this platform. Plus, you also get a 10% referral bonus on every new sign-up through your referral link. The cashout limit of Swagbucks is set to $25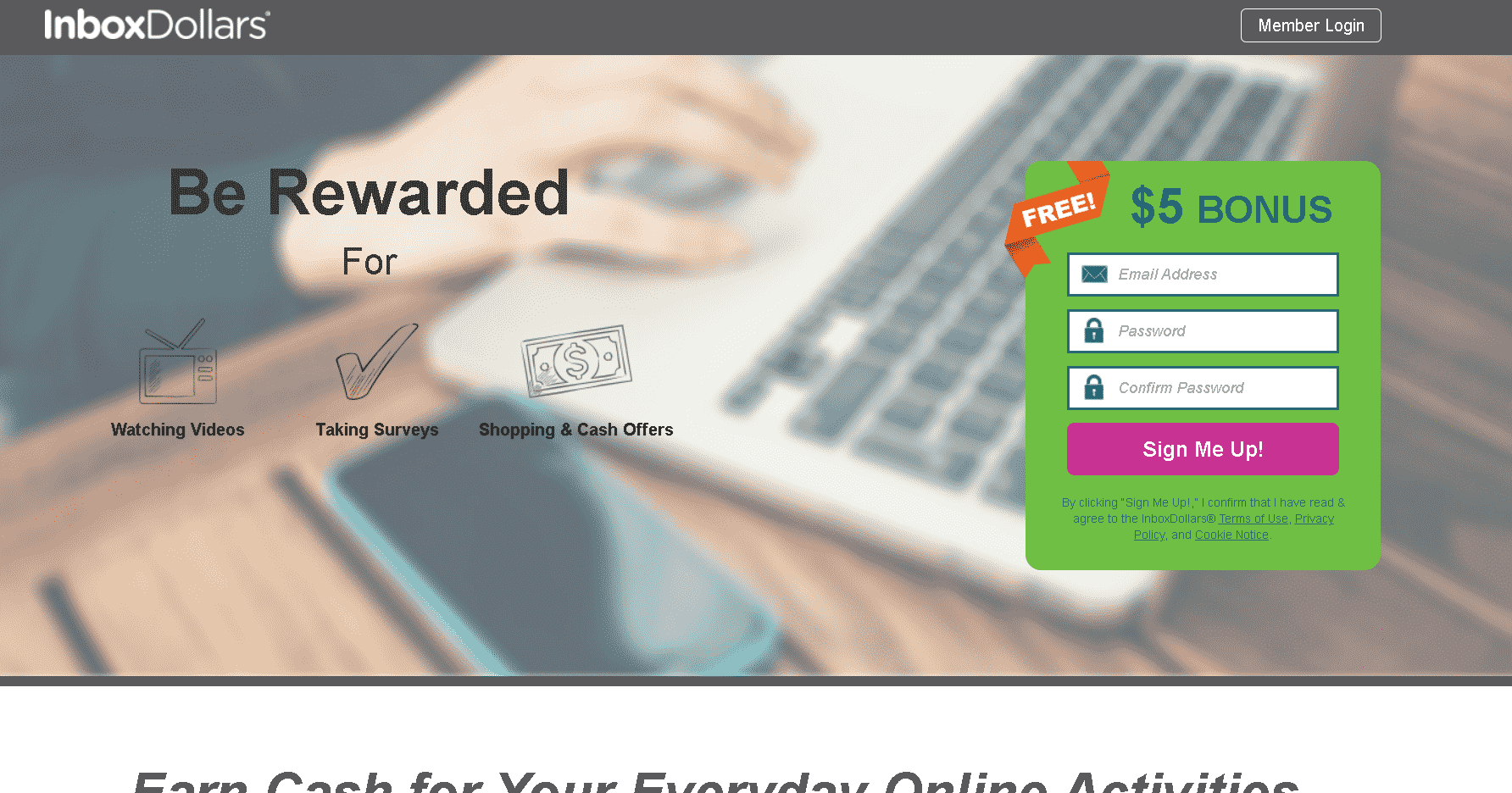 One can choose a lot of games on this platform. Introduced in 2000, Inbox Dollars is a rewarding app that allows you to earn real cash for watching tv, completing online surveys, playing Paypal and other games, shopping, watching videos, visiting different websites, etc.
If you are an avid gamer, the platform has the potential to allow you to earn up to $10; and all you need to do is play only a few hours a day.
Some of the renowned games it offers to play include Bubble Shooter, Candy Jam, Solitaire, Chess, Pool, and Sudoku.
Getting a $5 sign-up bonus with Inbox Dollars upon email confirmation is a sure-shot process.
Also Read: 30 Best Paytm Cash Earning Games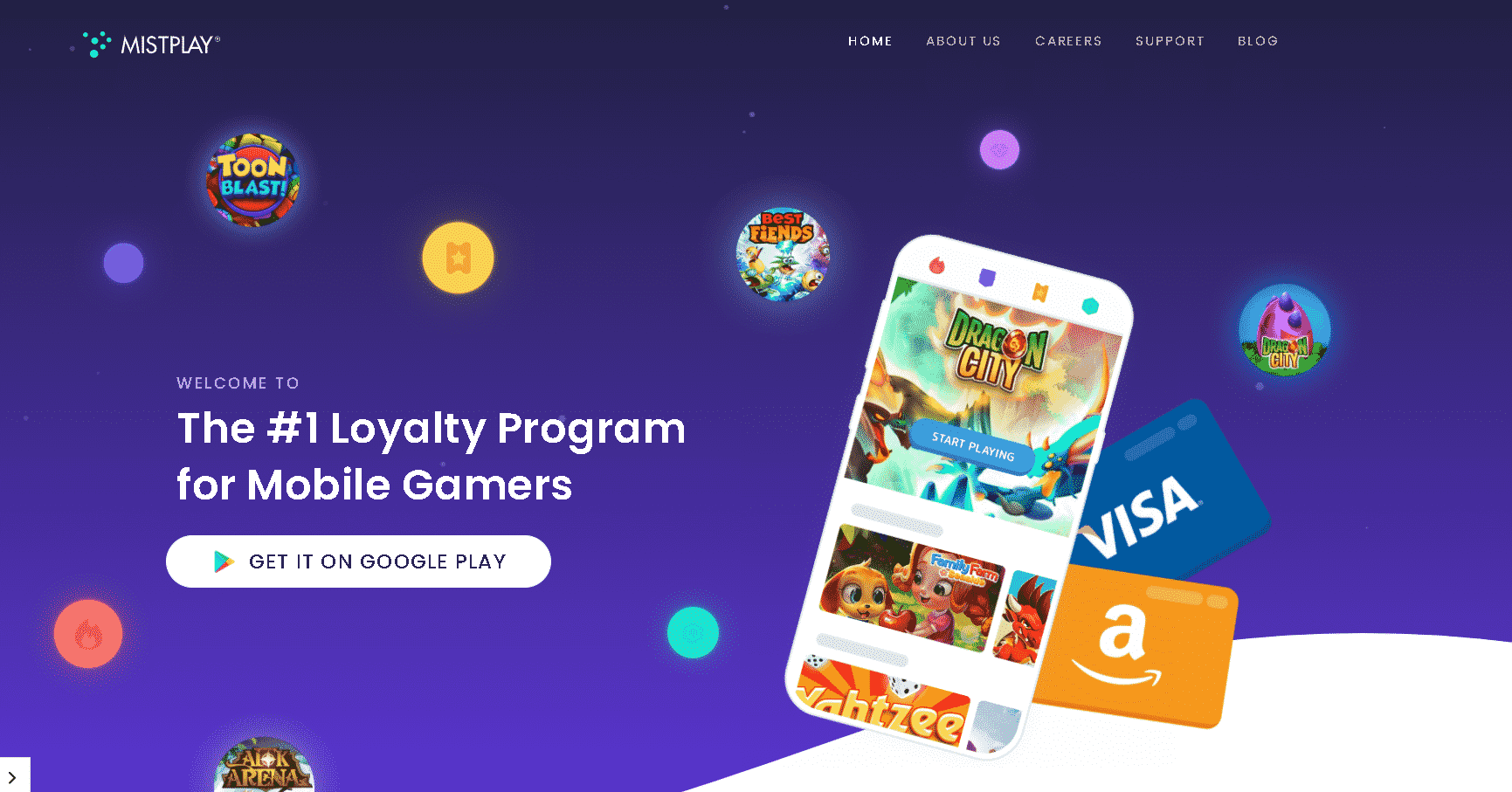 Not able to find games that pay instantly to PayPal? Mistplay has got a solution to all your problems. It is an amazing app that runs an outstanding loyalty program fr mobile gamers.
Users can earn a decent sign-up bonus, play and collect units, discover new games, and redeem their units for availing of rewards on this app.
The app primarily targets users looking to earn a good amount of money from playing games. However, Mistplay pays you the amount depending upon how much time you give to play the game.
Participating in the games hosted by this astounding platform can help you grab shopping coupons on Amazon, Google Pay, or a Visa debit card. In addition, you are not required to pay a single penny to play the games through this platform.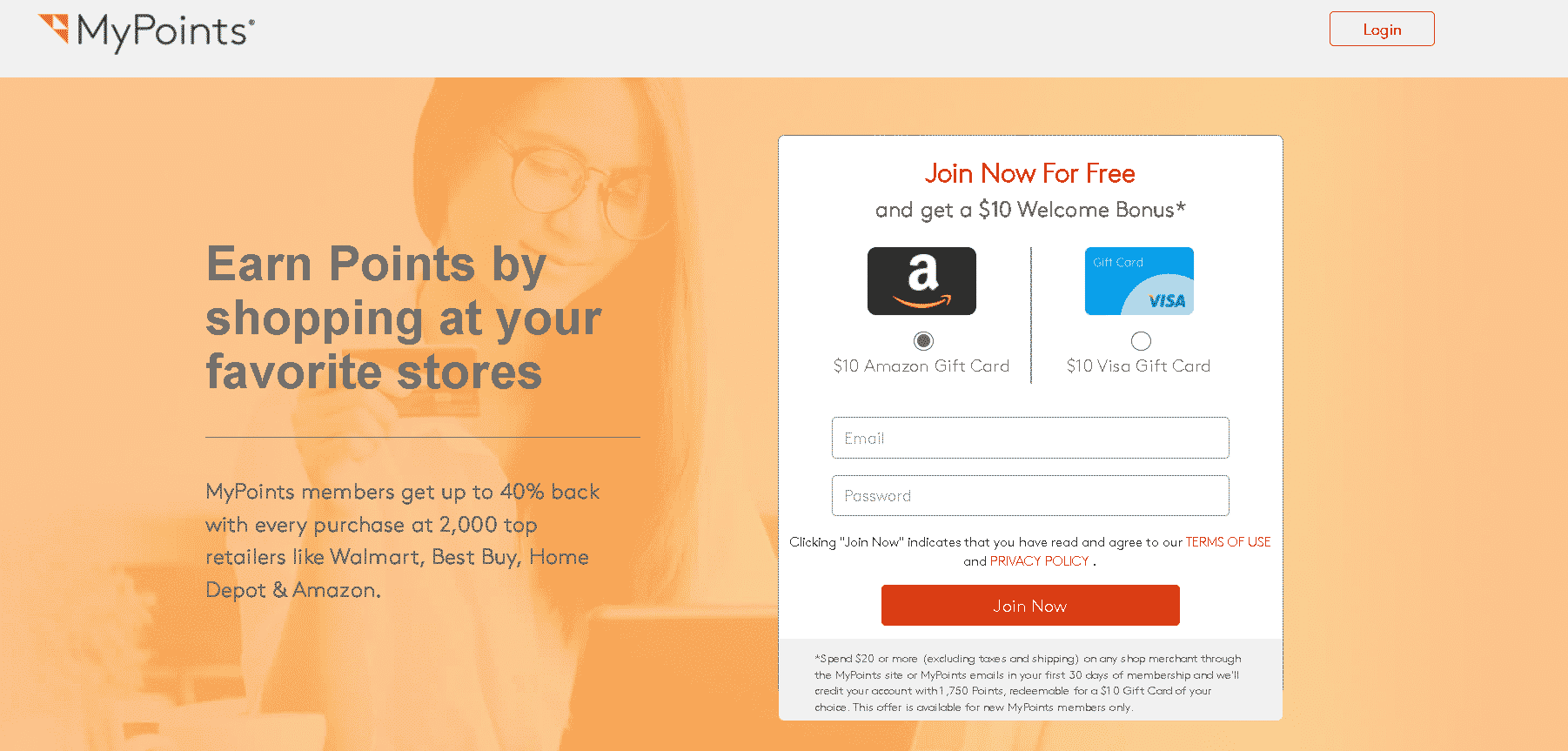 Have you ever felt you are wasting time on playing invaluable games? If yes, then opt for this magnificent platform that offers you various games to play. The best part is that it includes an extensive list of games to choose from, such as Solitaire Rush, Wheel of Fortune, Scrabble, and much more. In addition, all these games allow you generate handsome revenue that is sufficient to meet your petty expenses.
The platform also offers you other ways through which you can earn money, including completing surveys, participating in polls, reading emails, watching videos, shopping online, and much more.
Get a $10 instant sign-up bonus once you register yourself with this platform. Your earnings also increase by 10% for every referral downloading the game through your link.
Another renowned platform to earn money by playing games is Toluna. The app features numerous games, plentiful tasks, ads, and videos that allow you to earn real and quick money.
Primarily, it is an online survey app that can be easily downloaded on App Store and Play Store. Plus, it operates in multiple countries worldwide and has a massive user base.
You will get daily updates about the upcoming surveys on this app once you sign up and register your account with this platform. The app is well-known for providing its users with real cash instantly in their PayPal account soon after they complete the surveys provided by Toluna. The cash you get is redeemable on PayPal to buy an item, or you may also get shopping vouchers for e-commerce stores including Amazon, and Walmart.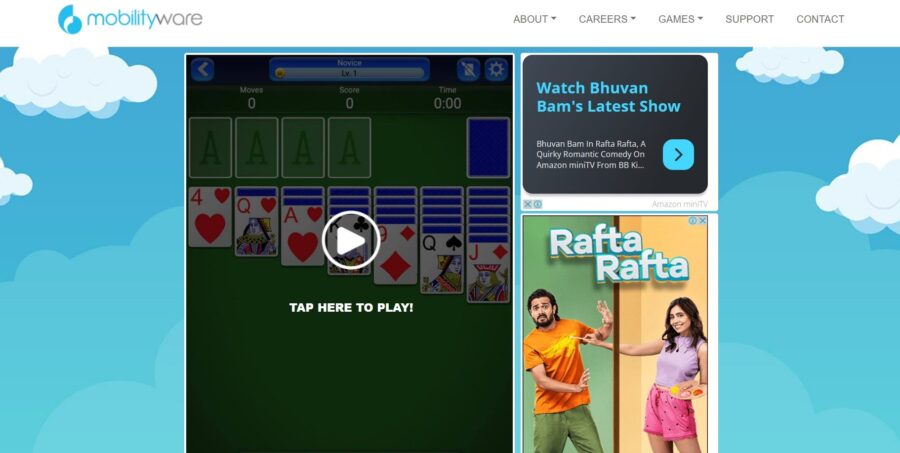 Still, finding the legit apps with games that pay instantly to PayPal? MobilityWare features ultimate PayPal cash games such as scratch cards, daily spinning wheel, casino-based games, and code-cracking tasks.
Once you download the app, set up your profile, and start playing games, on winning every game, you get different rewards with shopping vouchers or gift cards, or Paypal cashout.
The platform offers you some exciting games to play and win cash rewards, including cash lasso, break the piggy bank, lucky 7's, and fall fortune.
The users are usually rewarded between $2 to $1500 in the cash prize for winning these games. Moreover, the platform provides a unique scratch card (rarely) that can help you win up to a $10,000 prize. Yes, you have heard it right! It was 10 grand.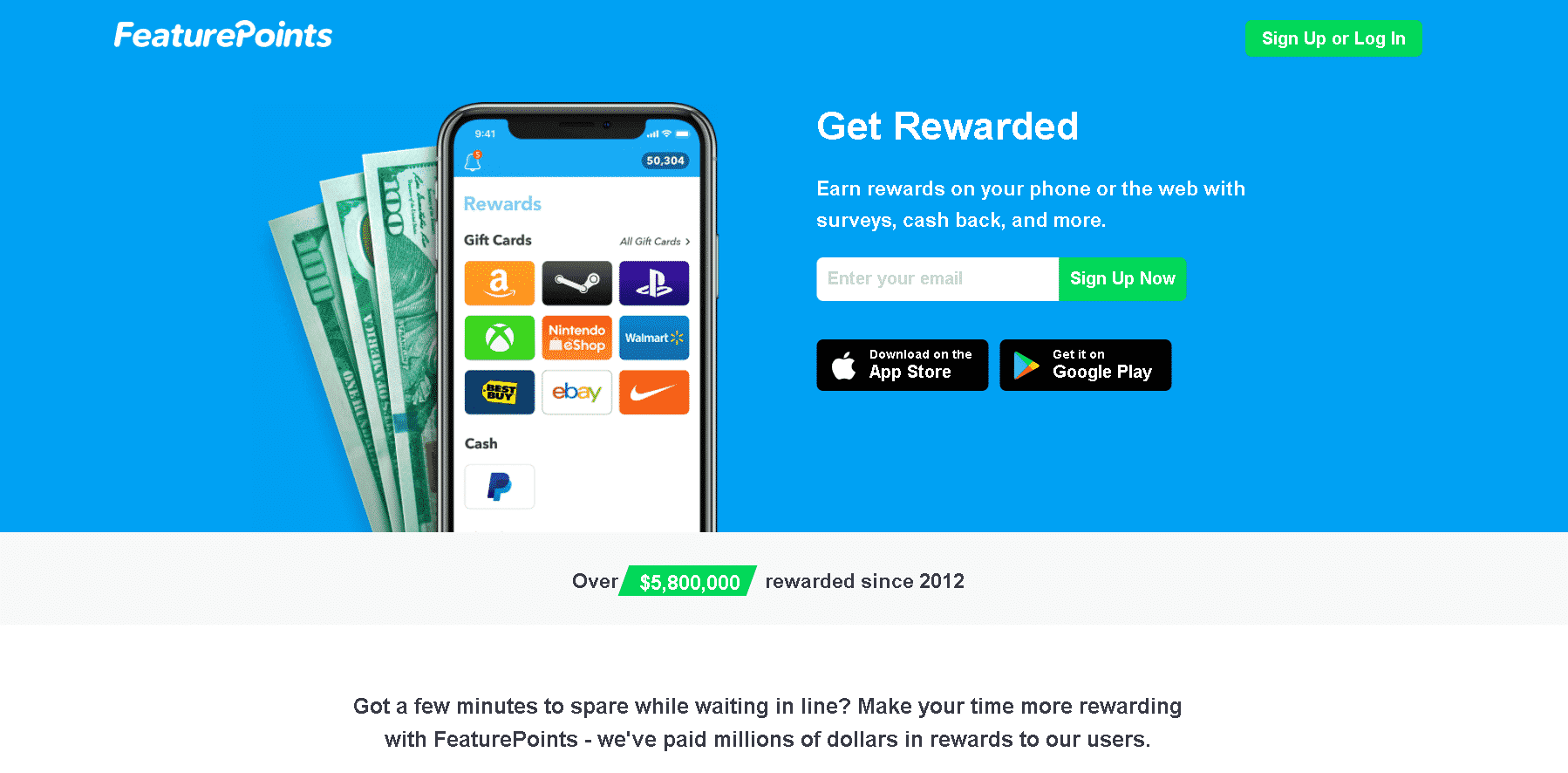 Isn't it great to make money from home? Of course, it is. That too, when you get a chance to earn easy money within minutes. We are just getting started with the Feature points platform, which offers you a bunch of choices to cash out your rewards apart from PayPal, including gift cards, e-coupons, credit towards games, bitcoin, instant money through quick picks, etc.
The app is well-known for offering the fastest payment transfer to PayPal compared to all apps in this list within a few hours. How cool is it!
Another interesting part is the ways it offers to earn money besides playing games, including watching videos, surfing the internet, referring others, participating in polls, filling surveys, exploring different websites, shopping online, and reading emails.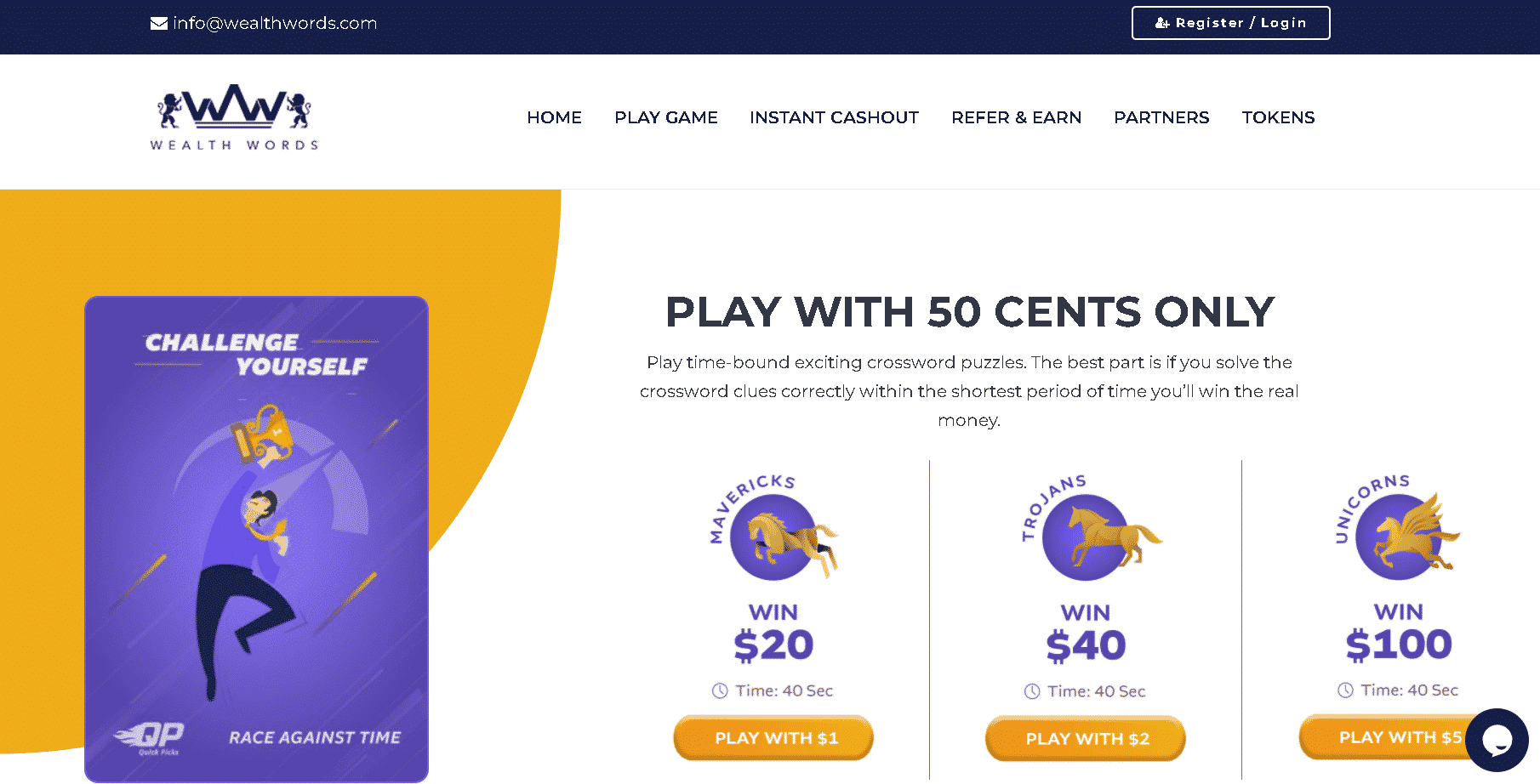 One of the best PayPal games that pay real money, Wealth Words is a fantastic crossword puzzle game in which you can play word games and earn additional money. It can turn out to be a perfect side hustle business for the students or individuals who have spare time in a day. They can invest their few hours and earn a source of living through this platform.
The game was introduced 8 years ago and has more than a 1 million user base to date. You can sign up for this app for free. Wandering if you get any sign-up bonus on this app? The answer is no. As the platform is highly reliable and offers great rewards.
You may also need to pay a small fee to play some specific games on this app. The only reason is that those games offer a high amount of rewards compared to the game's entry, free of charge.
Furthermore, you must be 18 years old to play this game as winning this game would be very challenging if you are younger than that.
An incredible platform that offers incredible options to earn money. One of the most promising ways through which you can make a handsome amount of cash with FusionCash includes watching videos, several paid-to-click tasks, completing surveys, watching TV, searching the internet, visiting websites, and playing a variety of games. All the games you play through FusionCash will pay instant money to PayPal.
The app is worth signing up for as it provides you with many options to increase your monthly revenue. Plus, it is also $1 each time you refer a friend to this platform and $2 on completing the first offer. Get your free $5 sign-up bonus and join this spectacular platform.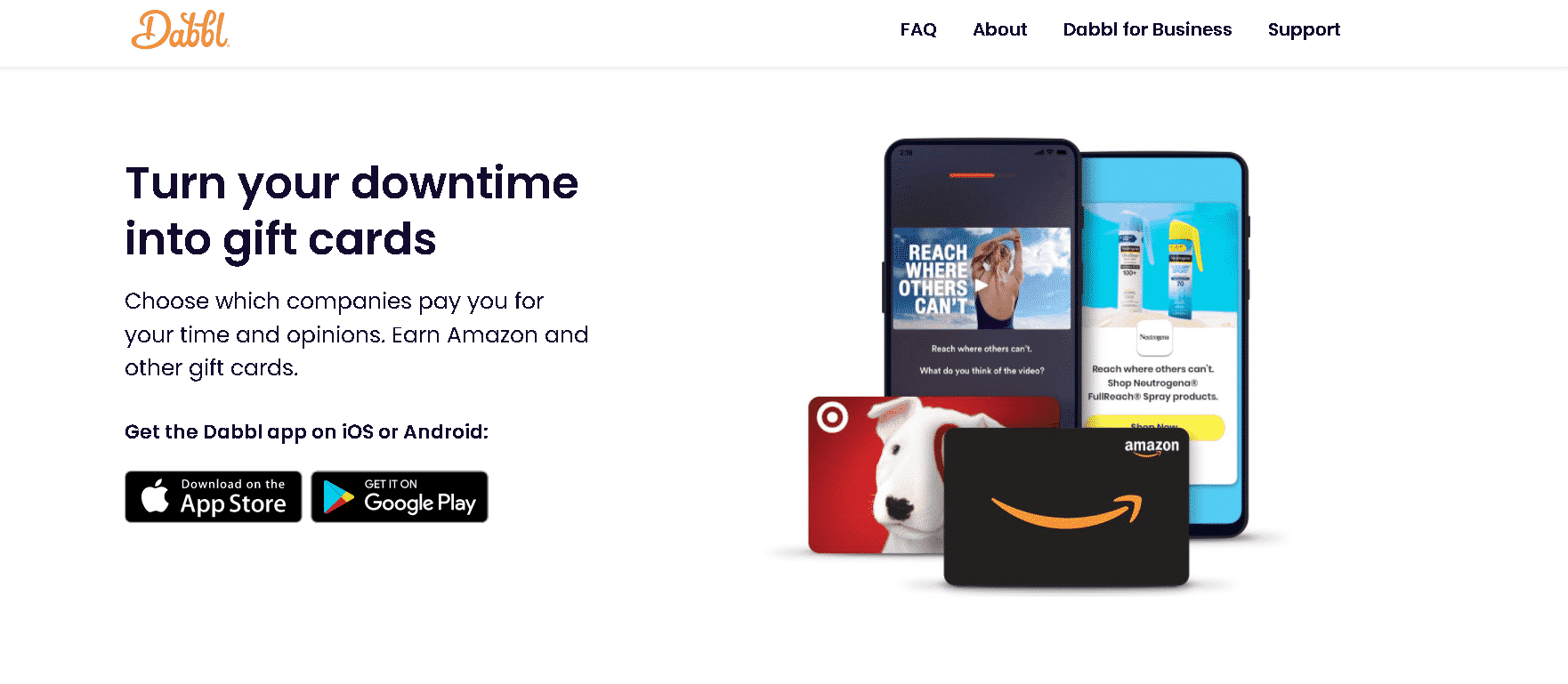 With Dabbl, you can get a comprehensive variety to play games. It is one of the apps that primarily focus on enabling you to make money by playing games.
It is a great option to consider if you are a genius or want to increase your general knowledge along with grabbing a portion of the money as the platform mostly offers Trivia games such as word quizzes, puzzles, etc.
Another good part about this app is that the minimum cash-out requirement is minimal, that is $5. Although it does not provide any sign-up bonus, you get a $2 bonus on every download made using your referral link.
Also Read: 30 Ways To Make Money Online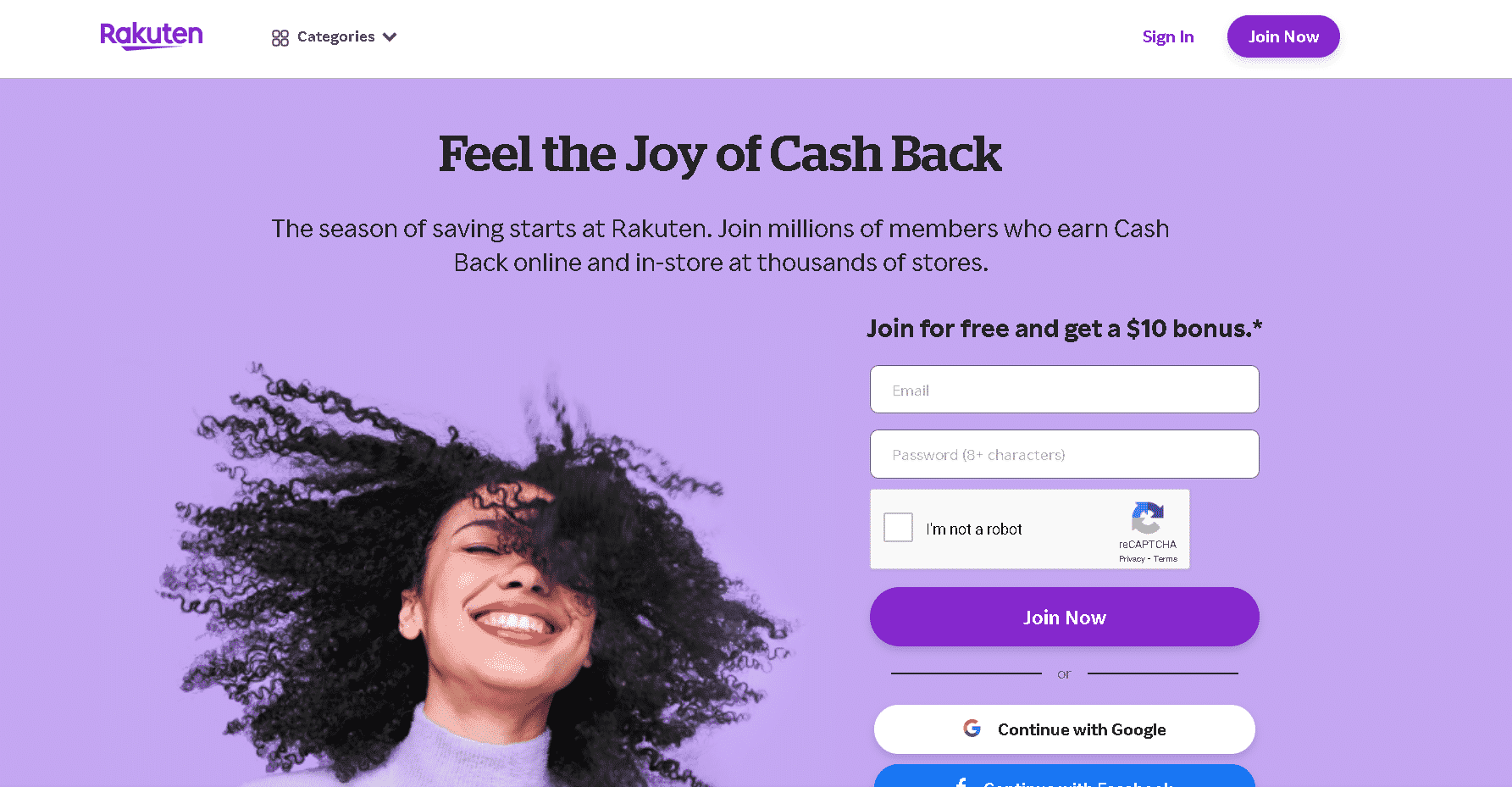 Fond of availing cashback? If yes, this app is ideal for you. With Rakuten, you get an opportunity of earning great rewards on every game you win. Moreover, you also get a $10 reward on signing up for this app.
The catch here is that it offers up to 40% cashback from 2000+ stores worldwide. Good news for shopaholics!
Besides PayPal, you can also redeem your rewards by shopping online. Moreover, you also get gift cards that work on different e-commerce stores like Amazon, Walmart, and many others.
12. Solitaire Cube- Card Game
Searching for interesting and easy games that help you earn fast money? Did you not try this game yet? Solitaire Cube is best-known for hooking the users and making them addicted to this game. Not only you will earn easy cash, but justifying your card skills can help you turn your downtown into cash by playing in tournaments or head-to-head competitions on this app.
The game offers you to choose from 2 different categories: the pro league and the practice league. Choosing the practice league will enable you to access all the games for free. However, the pro league requires you to pay a cash deposit to enter.
Still, looking for the best apps & games that pay instantly to PayPal? We have got Lucky Level for you. The users get amazing cashback on every eligible purchase they make. They also get free scratch cards and a spinning wheel offering them a variety of gifts and rewards.
Once you download this app, you will instantly receive scratch cards that create a probability to let you win up to $1000 every day. In addition, spinning the daily wheel will allow you to grab different cash prizes.
The platform also offers you to increase your earnings by allowing you to compete with other members on their leader board.
A spell-binding game that fascinated many users all over the world. It is a game app that revolves around the movie and novel Wizard of OZ. The game is based on the story in which Dorothy leaves Kansas magically, in the mythical lands of Oz. Dorothy then tries to get to her home back by using her powers and with the help of other characters, including Cowardly Lion, Tin Man, and Scarecrow.
The purpose of playing this game is to bring Dorothy back to her native place. If you are able to complete the task of bringing her back home, you win the game and hence, the cash rewards. Once you win, you get a chance to score thousands of points every day and participate in the app's slot machine game.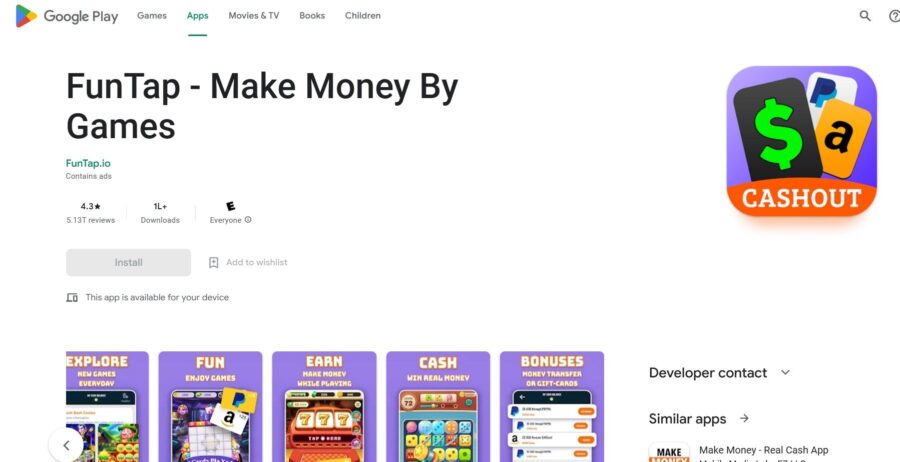 With the help of the Android software FunTap, you can download games on your phone and be paid to play them with coins. You can use FunTap to gain coins anytime you finish a game level. You will earn more money the more you play.
When you have enough Coins, you can use PayPal to trade them for money or gift cards from Google Play and Amazon. The main distinction between FunTap and other comparable applications is that you only receive Coins after completing a level. As you advance in the game, earning money becomes increasingly challenging.
Coins accumulate quite slowly because as you go through the stages, it becomes harder to pass them. As a result, it takes longer and more work to get the same amount of Coins. Once you have 20,000 coins, you may withdraw $20 via PayPal. You can buy $22 worth of Amazon or Google Play gift cards with the same amount of pennies.
Not able to find a savings app to make money? We have got you covered! With Fetch Rewards, you can earn a good amount of cashback.
There are many unique ways to earn money while using this app. The best and the most popular way that helps you fetch a good cashback includes clicking a photo of your grocery receipts and uploading them on the app. You will receive reward points on all the grocery spending and translate those rewards into cash.
Furthermore, you also get a chance to win free shopping vouchers for online and offline stores, including Amazon, Target, CVS Pharmacy, etc. You are also provided with an option to donate your reward points to the American Red Cross Society as a charity. If you want to withdraw the amount, the minimum threshold is $3.
Want to find a perfect and reliable side-hustle source to boost your income? Quick Rewards offers one of the best Paypal games for real money to all its users. Besides games, it also pays for taking surveys, watching videos & ads, shopping online, completing offers, searching the web, and much more.
The platform does not have an app. So, you need to access tasks of Quick rewards on its mobile-optimized and desktop website.
Once you sign up for this platform, you get a list of plentiful tasks that you can perform to generate additional revenue. What is interesting is that earnings will solely depend on the activities done daily and the time taken to complete them. The minimum payout is just 1Cent, and majorly a participant receives 50 Cents to $1 for completing 1 survey.
Have you ever you have not earned a cash prize as you expected? With AppKarma, you won't ever feel the same way. It is a reliable platform that enables you to earn the rewards you deserve.
The free app lets you earn money by playing games. Once you fetch rewards, you can later redeem the points for PayPal cash or gift cards to shop on an online store, including Target and Walmart. In addition, you can also withdraw the amount and get paid to your bank account; however, the minimum payout amount is $5.
Some straightforward ways to increase to make money from AppKarma include referral bonuses, installing apps, watching videos, etc. Once you complete watching 25 videos and installing 5 apps, you earn an achievement badge. This badge further helps you earn an extra bonus on the app.
Also Read: 22 Top Money Earning Websites
Make money has an excellent rating of 4.7, with over 5 lacs reviews. This popular app can be downloaded from Play Store. The platform offers the best PayPal games to play and wins impressive rewards once you win the game.
If playing a game is not your cup of tea, the platform also provides you with other options to maximize your potential and earn money in your free time by completing surveys, participating in polls, watching ads & videos, referral bonuses by inviting your peers, and acquaintances, trying free apps, and other testing services.
Compared to other platforms, this app gives you thousands of credits, while others provide you with only one thousand. Every credit is worth real cash that can be transferred to your bank account anytime you want. The best part is there are no flimsy gift cards, only real cash.
Available on the App Store and Play Store, Cash Pirate Buzz is all about taking surveys, watching videos, and playing games to earn fascinating cash rewards.
The platform instantly transfers the money to a PayPal account, which can be withdrawn only if the minimum payout reaches $2.5 or 2500 points. The average user makes $5 to $10 monthly.
If you are good with math and calculations, opt for this platform as it primarily offers rewards on games related to math quizzes. Receive astounding rewards once you are able to solve the quiz.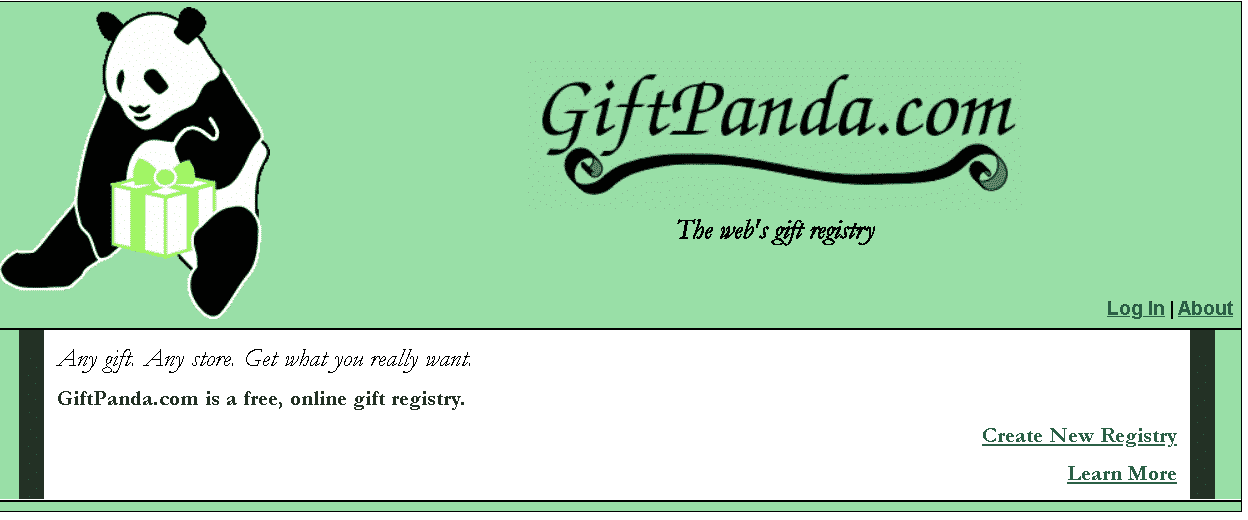 GiftPanda was created by the same developers who built another great app CashCrate. The platform is considered highly reliable, so it is rated 4.7/5 stars, with 3 lacs+ reviews.
This app offers you a 10% incentive for your referred friends' earnings. Moreover, you also get entitled to earn an additional 5% of the earnings of your referral invites to their friend. So, this is a long chain that has no end. It means there is no limit on the referral bonus you can earn. It will solely depend on Your friends and their connections.
By completing tasks through this app, the money you make is sent directly to your PayPal account or paid in Bitcoins. Do you know what the best part about this platform is? Besides making a decent amount of money, you get a chance to improve your general knowledge by taking part in quizzes and getting achievement badges.
A crowdfunding game introduced in 2015, Givling provides a bunch of options to all its users to meet their daily expenditures by earning an extra penny. It has helped various students and individuals repay loans, interest, and mortgage debt. Wow!
The platform offers you a series of games to choose from. Mostly all the games comprise Trivia rounds that can be completed two times a day. Usually, the team of 3 persons or a group of 4 can play the true or false questions round. You will win the real cash prize if you are able to have the highest score at the end of the last round, so the cash prize is divided between you and your team members.
This implies you can assuredly fetch reward points and cash prizes through this platform, but only consider this platform if you adore Trivia.
Want to earn easy money? Why not try CashOut, which lets you earn in various ways, including playing games, completing surveys, reading emails, searching the web, installing different apps, visiting websites, referrals, completing offers, and much more. You can also check in daily to earn more rewards on this platform.
You get great reward points once you are able to win the game you are playing, complete the survey within the specified time duration, or install the apps it recommends. The interesting part is it includes exquisite games that are quite different from other platforms.
Not earned a fortune? With Bananatic, opt for playing the best PayPal Games that Pay Real Money. The developers of Bananatic put their creation to the test. It implies you can win and earn money by playing online games on this platform, either solo or with other players.
So, why is Bananatic listed in this guide? This spectacular platform lets you earn points for every game you play online; regardless you win or lose, what's better than that! It means just playing the game brings you the luck and fortune of earning money. So cool.
The earned points can later be redeemed for buying paid online games or shopping vouchers, or real cash, as per your requirement.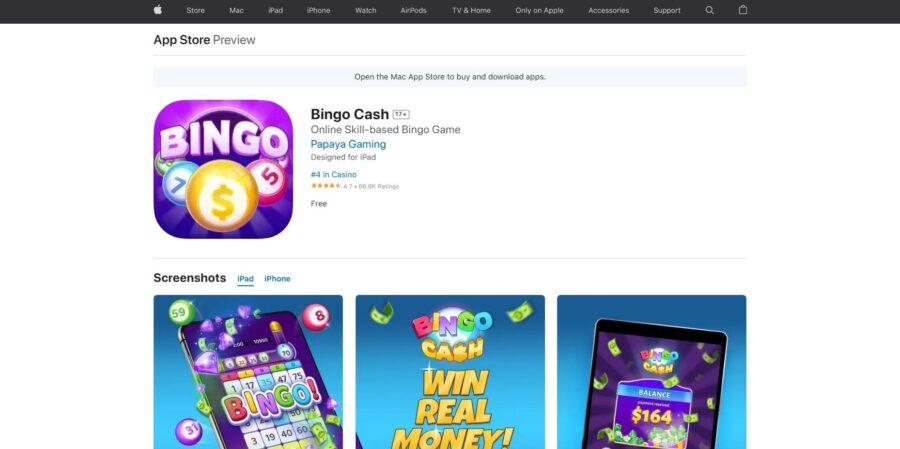 Bingo Cash is an authentic online bingo game where you can play free bingo games directly from the app or take part in cash tournaments where you must deposit real money to play. Bingo Cash is a skill-based game where the top players may win prizes like real money.
The App Store offers the mobile gaming app Bingo Cash for iOS devices. Additionally, it is available for download for Android smartphones via the Galaxy Store or the download button on the Bingo Cash website. The gameplay of Bingo Cash and traditional bingo is quite similar, save for the scoring system and boosters. Simply put, you'll have to finish a bingo board's rows before your rivals.
Paid game modes are typically divided into games with various prize pools and participant counts. If there is an in-game event taking place, then there are also limited-time games offered. Cash tournaments start with a $1 entry fee and include a $7 prize pool, with $2.90 going to the winner. To make a withdrawal, your account must have a minimum balance of $5. A $1 processing fee will also be added to each withdrawal request you make. The processing time for withdrawals is 14 days, while the average payout time is two business days.
Without giving too much away, GOT (Game of Thrones) is considered the finest plot in any TV show because the series was full of epic adventure and a mesmerizing world where the viewers become immersed in the vast land without losing sight of entrancing characters.
Based on the series, an app named Game of Throne Slots Casino is where you can spin the slot machine to win the iron throne. In order to win the prize, you need to tackle various troublesome situations within the game.
Moreover, the game also comprises a casino-style machine allowing you to win cash points and gift cards daily. These shopping cards can be redeemed in multiple online stores, and you can even redeem the points for getting PayPal cash.
Also Read: 30 Ways To Make Money Online
One of the best casino-style apps, Willy Wonka Slots, allows you to play many free games. The app lets you create your own garden with Wonka characters. Subsequently, these characters appear on the app from the cast of the Chocolate Factory and Willy Wonka.
Spinning the casino machines can fetch you astounding rewards in the form of the seeds for your garden. These seeds are worth points that can later be redeemed for cash. This app is available for both iOS and Android users.
Not willing to spend a single penny on playing games that can help you grab a good portion of the money? Perfect! Here, at a casino-based app, you are not actually required to pay money to play any game. Instead, you can easily win free coins and cash prizes by playing particular games offered by this app.
The potential to earn money through this platform is huge as you can win up to $100 daily if luck favors you immensely. You can even win more through raffles. However, the app is not allowed to use by children as it is levied with an age restriction. People above 18 years can use this app. This app is available for both iOS and Android users.
Moo Cash is one of the legit apps with games that pay instantly to PayPal. The app allows you to swipe and tap into cash prizes from PayPal.
The platform provides you with a series of tasks to generate extra revenue each month, such as visiting web pages, installing apps, reading emails, and filling surveys.
The app has a small team and offers you superlative 24×7 customer support that enables you to chat with someone from the team to solve your query.
So, are you looking to earn extra money with Moo Cash? Indeed, you can. Just sign up for this app and start making money. However, just ensure the minimum payout amount before withdrawal, which is $5 for this platform.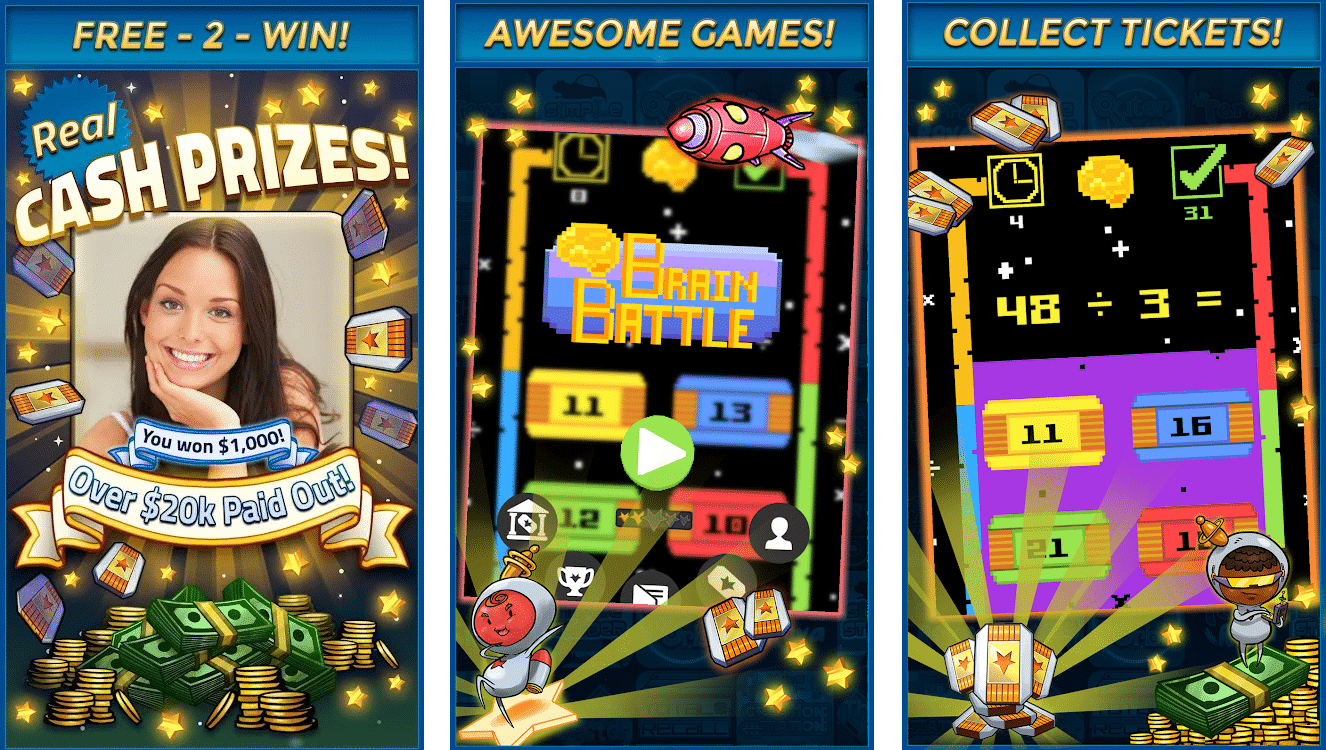 They claim to have given thousands of dollars so far as prize money to the game-winners. This is an amazing website if you are looking for a math game to play, as here you can find some of the best ones.
This app is available for both iOS and Android users; when you play on this platform, you will earn points that are called "tickets." The more tickets you can collect, the chances of you winning cash prizes also increase.
For using this website, all you need to do is first download the app, log in and start playing to earn money. But, you need to keep in mind that at least one ticket is essential to enter their raffle draw that happens on a regular basis.
Also Read: How to Earn Money with Google AdSense
This is one of the best PayPal real money apps and games to try as every week, they launch new contests that users can enter for getting prizes plus every month, they also provide a grand prize.
The functionality of this platform is pretty different from others in the list as it links savings money to playing games. Let us understand how it works; first, you need to open a savings account through the app; after that, you will get access to numerous games; if you win, the amount will be transferred to your account directly.
The more money you have in your savings account, the more rewards they will offer you; this means that you can earn passive income through this app, although it will be of a very small amount. One of the major reasons people prefer this app is because they make money here and can also be sure about the safety of their earnings.
Yet another amazing game app that makes payments through PayPal. You can get started by downloading this app on the Google Play store and sign-up with them. You will see a list of games, and you can choose any game as per your interest and start playing.
They pay you coins when you play games; when you earn a specific amount of coins, you can redeem them for gift cards or cash out via PayPal. The good thing is that the app is absolutely free, which means you can play whenever you want, such as while waiting in line for payment, trying to kill time while waiting for your turn at the salon, etc.
It is just available on the Google store and not on the Apple store yet; they might launch it soon. The minimum payout amount at AppStation is $2.
This is one of the best PayPal games that pay real money. This app provides you with the option of playing free mobile games, and the best part is that their app is pretty easy to use. One thing unique about this platform is that they allow you to play games for PayPal money on the list.
Also, its referral program is worth mentioning as you would not get such benefits on any other platform on the list. You would not be able to guess how much does it pay for the referral program; they pay you 50% of whatever your referrals will earn. This means you can earn without doing anything, it is an amazing feature, and no other platform offers this.
This is one of the best apps that pay you money for your receipts; you would be amazed to know that they have paid around $860 million to date so far. They have a huge network of more than one thousand retail stores and have become leaders in the cashback program.
They are an amazing platform for playing games as they offer numerous games to play from which you can earn points and redeem that into cash. Ibotta also has an affiliate for almost everything that you may be into, such as clothes, sports goods, auto supplies, handicrafts, and much more. You can also earn money by just watching ads, browsing the internet, or playing games.
Their method of payment is gift cards or cash through PayPal. The payment rate differs as per the options you select, such as %cash back or dollar value. The minimum payout amount is $20, and it is available on iOS and Android both.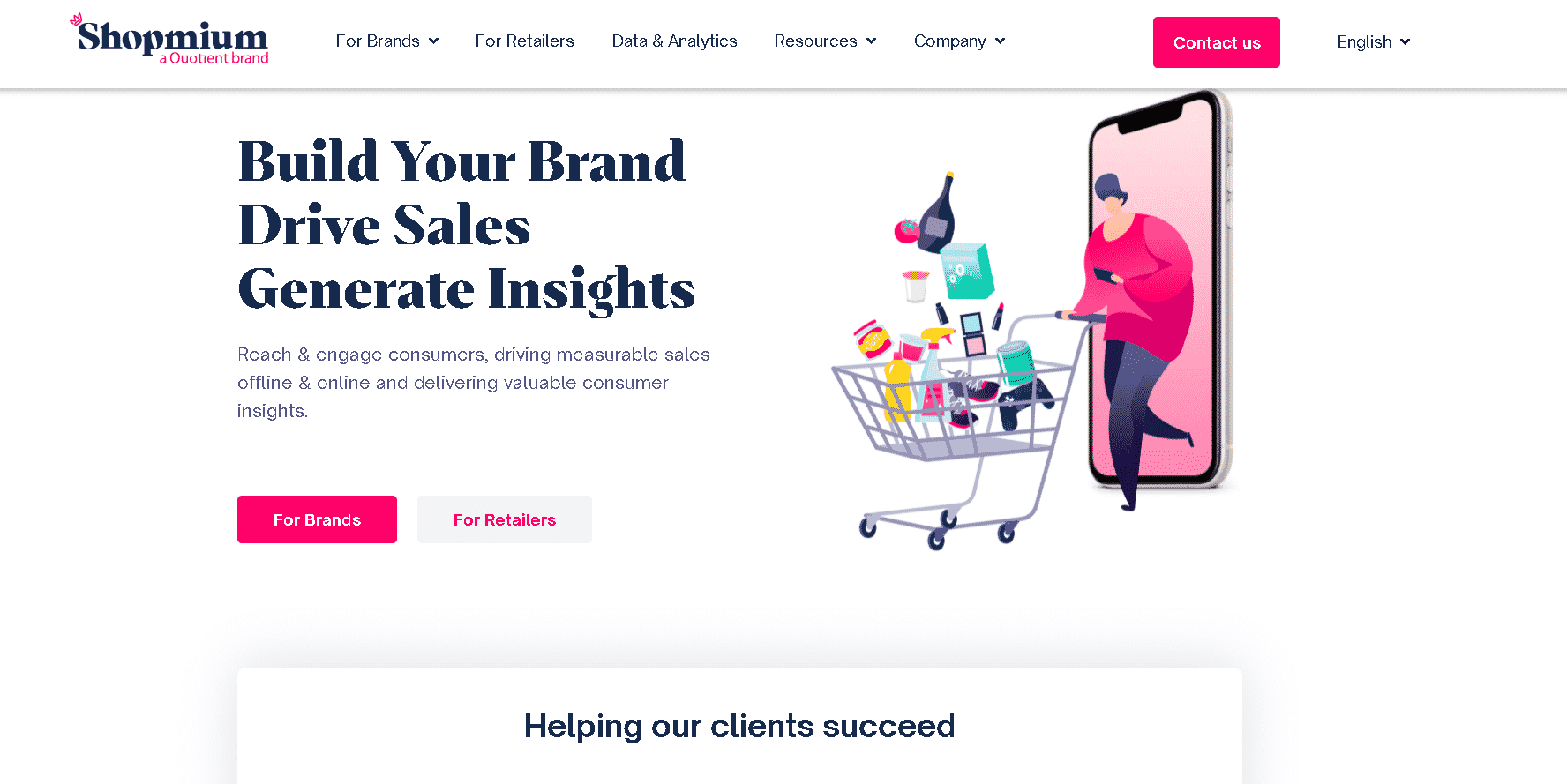 If you want to earn by spinning the wheel, this is the best platform. This might sound unreal to you, but you can indeed earn by just spinning through Shopmium. They pay you instant cashback for uploading the receipt of whatever you buy.
People like this platform because they provide a massive range of products on which you can get discounts, starting from groceries to personal care, clothes, and whatnot. So, if you are looking for legit apps with games that pay instantly to PayPal, you can opt for Shopmium.
If you love giving opinions, this is the right platform for you to get paid for it. This platform pays instantly to PayPal for playing games, watching videos, and giving reviews & opinions. Whenever you share your views or reviews on the product you purchase, the services you use, or the places you visit, the credit points to your account, which you can redeem whenever you want.
They offer various options to redeem your points; you can request cash through PayPal or get converted into gift cards on Amazon or iTunes.
It is one of the best apps & games that pay instantly to PayPal. It is yet another well-known PayPal games platform that pays real money for uploading receipts. All you need to do is take a picture of the receipt when you buy anything, answer a few questions, and you will get rewards instantly in your PayPal account.
You can upload the pictures from different stores and restaurants for earning rewards. You can get these rewards redeemed for money through PayPal or for an Amazon gift card. You should keep in mind that you should upload the receipt as soon as you purchase because Receipt Hog accepts less than two weeks old receipts.
Once the account is created, you can upload the bill receipts, and it will automatically calculate the points as per the total amount of shopping. As soon as there are 1000 points in your account, you can redeem them through your PayPal account; the value of 1000 points is $5.
This platform is the Canadian version of InboxDollars, so if you are based out of the US, this is a great opportunity for you to earn money by playing games, watching videos, and taking advantage of online deals.
Although you will not find as many options as you get in InboxDollars, they are still pretty close and have various money-making opportunities for users. They offer a $5 sign-up bonus, and users also get a referral bonus and 10% of their lifetime earnings. The cashout limit of Daily Rewards is CA$30. All in all, it is one of the best games that pay instantly to PayPal.
It is commonly known as PCH and is one of the most sweepstakes companies in America. This platform offers users scratch cards to play instant games and win cash prizes of up to $2500. They offer various real money-earning games that pay you through big jackpots. Various people have seen oversized checks coming their way by just playing games on this platform.
They offer various games such as mahjong, solitaire, slots, etc. you can try your hands on any game in which you are a pro. The prize amount that they offer can be huge, but there's no method of knowing the odds of winning, yet it can be a fun and exciting way to waste some time.
Also Read: Top 100+ Social Media Sites & Platforms
On this platform, you can participate in online surveys with them; you can earn around $1 to $50 for a completed survey. They have an excellent reputation globally for helping people make some extra money, come with state-of-art services, and connect people with surveys as per their skills.
Creating a profile is pretty quick and easy with them, as all you need is to fill in your personal details and answer some questions to determine the demographic you fit in. It is important as they would give you the surveys as per what you select and answer.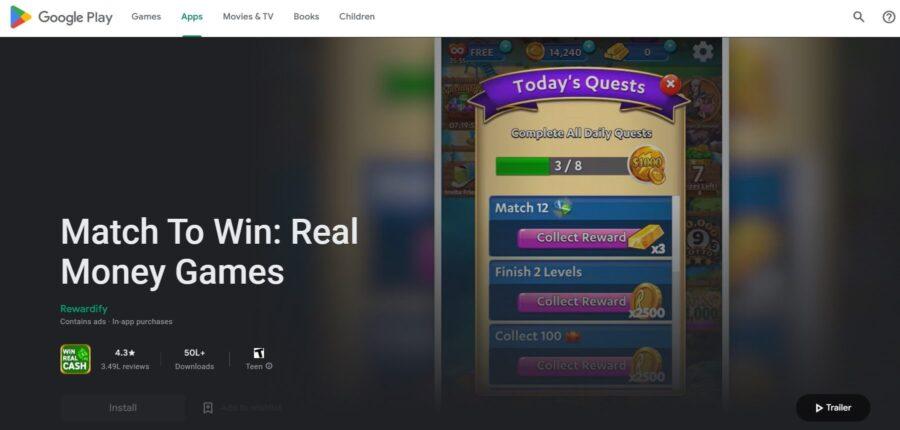 A match-3 puzzle game called Match to Win advertises that you can quickly withdraw $7 via PayPal or an Amazon Gift Card. You may play and take part in the cash giveaway without spending any money. You will receive a free scratcher each time you complete the level and accomplish the objective. Then, if you match three objects, you will receive virtual money.
By clearing levels and Quests, you'll get instant-win scratchers. For the Daily and Super Sweepstakes, tickets are collected using tokens. Other methods of winning include turning the wheel and succeeding in the task. The game begins in Hawaii, and as you go through the stages, you'll be able to access additional holiday spots like Paris.
Players can scratch the card for an opportunity to win up to $250 once they complete each level. The winners are picked at random using a computer algorithm by following the guidelines. Tokens can be used to purchase entry into the daily ($25) or monthly ($1000) lottery. You can add money that you win in raffles or scratch-off games to your wallet. Once you earn $7, you can withdraw the funds using PayPal or an Amazon gift card. Read on to know more about the best PayPal games that pay real money.
An incredibly well-liked program called GAMEE Prizes makes the promise that playing free games may earn you real money. You can earn daily cash prizes and entry tickets to the weekly money draw by completing assignments and participating in competitions. It is accessible on iOS and Android and is completely free to download. By completing tasks and taking part in events, you may win daily cash prizes and tickets for the weekly money draw.
GAMEE offers four different ways to earn virtual money: the Fortune Wheel, prize drawings, inviting friends, and a leaderboard. With GAMEE, you can participate in the weekly drawing to win cash prizes, including the $500 jackpot. When you have amassed at least 10,000 tickets, you are immediately entered into the contests. Your chances of winning increase with the more entries you submit. There are at least two daily fortunate games with rewards of $10, $100, and various amounts.
The daily cash reward, which ranges from $100 to $120, is split among the 50 players who collect the most tickets. You can spin the wheel every day for a chance to win 10 to 50 tickets or $0.10 to $1. When a friend joins GAMEE through your recommendation, you will receive $0.10 plus 500 tickets after they achieve level 5. Once you have spent the required $10, you can withdraw money via PayPal.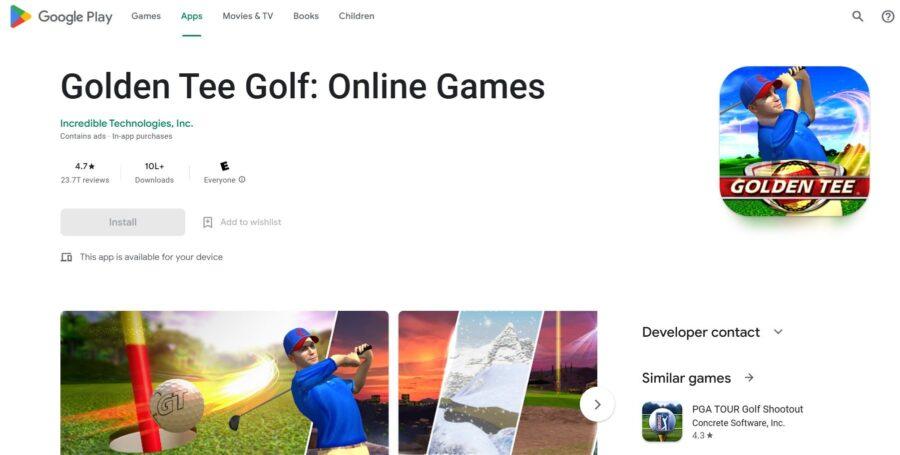 You can now play golf on your mobile and perhaps win money if you are unable to get to a golf course with this app offering best PayPal games that pay real money. The good thing is that not only you can enjoy a good game, but can also win cash directly after winning the challenges. Golden Tee Golf enables you to personalize your clubs and attire, select from a variety of courses, keep an eye on the weather, and modify your game.
In addition to the traditional nine or 18-hole play, Golden Tee Golf Mobile offers several other game options. There are four options available: Daily 9, Campaign, Contest, and Challenge. When you're searching for a short hole to play or just want a little challenge, the Challenge mode is a fantastic addition. Play the daily golf challenges, or choose challenge or campaign mode. You can compete with friends and compare your performance to others on the leaderboard.
Money Bingo is an addicting bingo game that promises cash prizes for matching bingo patterns and spinning the wheel. In the addicting bingo game Money Bingo, you can spin the wheel and complete bingo patterns to win cash prizes. The Android app Money Bingo is free to download from Google Play. To play, you don't need to register.
Money Bingo will automatically add $50 to your wallet as a signup bonus as you install the app on your phone or tablet. You can earn "dollars" and coins in Money Bingo by fulfilling daily objectives like playing bingo 2, 3, and 15 times. When you win bingo, the fortune wheel will immediately spin, offering you the opportunity to win money, scorecards, or prize puzzles.
When users invite friends who view videos and complete activities, Money Bingo also gives points (PT) for their actions. Additionally, one may gain points from the people they invite. They will provide you, respectively, 50% and 25% of the advertising money from your first and second levels. Also, the cash-out button is located at the bottom of the screen. When a player will open the piggybank, a progress meter will appear, indicating that they must achieve $20 before withdrawing their money.
This one of the best PayPal games that pay real money called Lucky Chest makes the promise that you can win actual cash by scratching tickets and participating in raffles. You can add virtual money (cash and coins) to your account by matching three symbols. When you achieve a certain amount, you can withdraw it using PayPal or a variety of gift cards.
The app is entirely free because it is financed by ads. But you'll be pushed to view videos to get scratch cards and raffle tickets. When you login into Lucky Chest every day, you'll instantly earn 38 scratchers. Bear in mind that to access a new scratcher, you must first view a short video.
Just scratch off the card to find out if you won. You can get coins or money if you match three different colored icons. Every scratcher has a unique prize, some of which are worth $100 or more. Additionally, Lucky Chest enables you to enter the daily drawing for two prizes worth $10 and $5.
Players may earn money while playing a variety of mobile games on the Cash'em All app. As you play each round of Cash'em All, which is not a game in and of itself, you collect coins that may be exchanged for cash or gift cards to well-known retailers.
Through the Cash'em All platform, the Cash'em All app compiles free games from multiple producers and makes them available to users. You have a greater chance of making money if you play the various games on the app more frequently. To acquire coins through Cash'em All, players must download both the Cash'em All app and the individual game app.
For each minute you play a featured game, a certain number of coins will be deposited to your Cash 'em All account balance. You can then exchange the coins you've earned for more benefits. Based on where you reside, PayPal can help you convert it to cash using a different currency.
To earn merely $50 in shop credit, or roughly 500,000 coins, you'll need to play several games. You will receive 250 additional coins for referring friends to play Cash'em All. 75 cents via PayPal, which costs 7,424 coins, is the smallest payout amount you may ask for from Cash'em All's payout area.
With the Get-Paid-To (GPT) app Cashyy, you can get money by playing a variety of mobile games and other available earning possibilities. All you need to do is play the game normally once you've launched it using the Cashyy app. After that, each time you advance in the game's levels, you will receive a specific quantity of coins. The number of coins you earn will steadily decrease as your level rises. They do this since it's how they get paid, therefore they want you to try out other games.
Working on paid offers is another method to earn money with this app. If you're unaware, a paid offer is a quick task you can complete to get incentives. These activities typically require you to play additional games, download additional applications, sign up for additional websites, or complete surveys.
By recommending others to use the program, you can also win more incentives. It's known as a referral scheme. All you have to do is email your invite link to friends and family to get them to download the app. You'll get 100 coins right away for doing this. But in addition to that, you will also get a 25% reward for each coin your referral purchases via the app. Learn more about the best PayPal games that pay real money.
Also Read: 14 Ways To Earn Money From YouTube
Apart from all these games, some other best PayPal games that pay real money are listed below:
Verasity Gamestore
Univox43. BerryCart
Perk45. Qmee
Viggle
SavingStar
Drop
DoubleDown Casino Slots
Zynga Poker
Swag IQ
CashCrate
HQ
VeryDice
WorldWinner
Dominoes Gold
Blackout Bingo
iRazoo
21Blitz
Spin to Win
Bubble Shooter Pro
Game Testers
Paid Game Player
Pogo
Bitstartz Casino
Tips for Playing Games Through PayPal
While playing these games and earning through these tremendous money-earning games apps, you must ensure to keep high security to protect your personal information.
It is imperative to check the company's credentials before participating to earn money through unknown apps. You should also read reviews about the app/platform online. Only if you are able to get enough reviews about the app, and that too, positive, you can play those games and get instant money in PayPal.
Following these tips will help you not fall into any fraud sites claiming to pay you large rewards for surveys or playing games.
1. Pick a Safe Username
Always pick a username that does not include your name and or personal information. To ensure safety, you can use an avatar or some other picture to upload your profile picture section.
2. Don't Share Personal Information
Never share any personal information such as phone number or address with your opponents or other players. They might misuse your personal details if you share them with them. So, ensure safe gaming online by being careful about the hidden scammers.
3. Do Not Download Pop-Ups
While playing games, avoid downloading pop-ups as they might contain a virus and spread it in your system. So, it is never recommended to download anything unless you know what it is. As many pop-ups trick you and redirect you to a new downloading software page that you do not even need.
4. Take Breaks From Playing
Allow yourself to take a rest in between playing games. Do not play continuously for several hours that this might cause you to lose your focus, energy and hope to win the game. So, take consistent breaks and then restart, and re-focus.
You must also organize your time by writing the to-do list for each day. This will help you prioritize the time and determine how much time to invest in every activity in a day.
Also Read: 40 Best Influencer Marketing Platforms
Q1. Do all these games pay you real money?
All these games allow you earn money through Paypal. Your earnings are deposited into our Paypal account. Once the PayPal account is credited, you can redeem the money by purchasing an item through PayPal or transferring the funds into your bank account.
There is no such game that transfers the real cash directly to your bank account.
Q2. How do we get money from playing games on PayPal?
Any game you play follows specific criteria of paying rewards to their users once they win the game. Mostly all apps have a minimum cash-out amount that needs to be paid through PayPal.
Q3. Is Playing PayPal Games For Real Money Worth?
All the games we have mentioned give you real money through a PayPal account. Either you will have to exchange your earnings for a PayPal gift card, or you can directly redeem your earnings to your PayPal account; the funds will be added directly to your linked bank account. While you can't get rich overnight, however, it is a great side hustle that helps you make the most of your time and earn additional money to meet daily expenses.
Conclusion
In conclusion, playing PayPal games that pay real money is a great way to have fun and earn extra income online. With a variety of games to choose from and the convenience of playing from home, it's no wonder that more and more people are turning to PayPal games to boost their finances. Whether you're looking to make a few extra bucks or want to turn gaming into a full-time income stream, the games we've discussed in this article offer an excellent opportunity to do so. So why not give them a try and see how much you can win today?