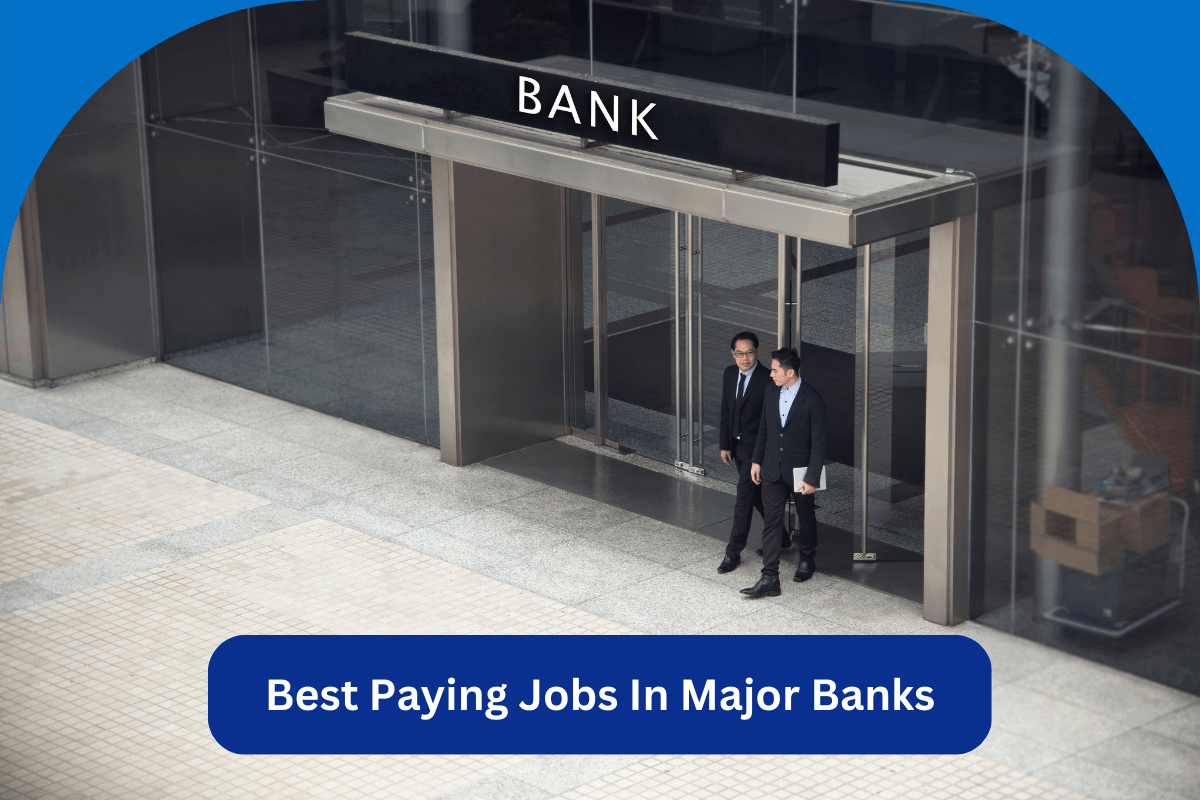 Banking is a sector that offers decent pay and generous benefit packages to its employees. Many additional advantages are associated with banking jobs. That is why most people prefer pursuing such jobs over other career fields. In this article, we will inform you about the best paying jobs in major banks.
What is a Major Bank?
The term' Major Bank' refers to a Federal Reserve Bank or its branch. These banks are incorporated under the laws of the USA (in any of its states) with a combined capital and surplus of at least $1,00,000,000. Listed below are some of the major banks:
Chase Bank
JPMorgan Chase
Credit Suisse
Deutsche Bank AG
Bank of America
Citigroup
Wells Fargo
The major banking industry includes entities such as commercial banks, investment banks, retail banks, wealth management firms, and corporate banks.
This industry is one of the most lucrative ones, best known for offering high-value and highly-professional jobs typically matched with exceptional salaries. Now, as you got to know about these prominent banks, it's time to check out the best paying jobs in major banks.
18 Best Paying Jobs in Major Banks
Take a look at some of the highest-paying jobs in major banks that you can opt for. The list is curated to help you decide which job is ideal by comparing their salaries and primary responsibilities.
1. Financial Manager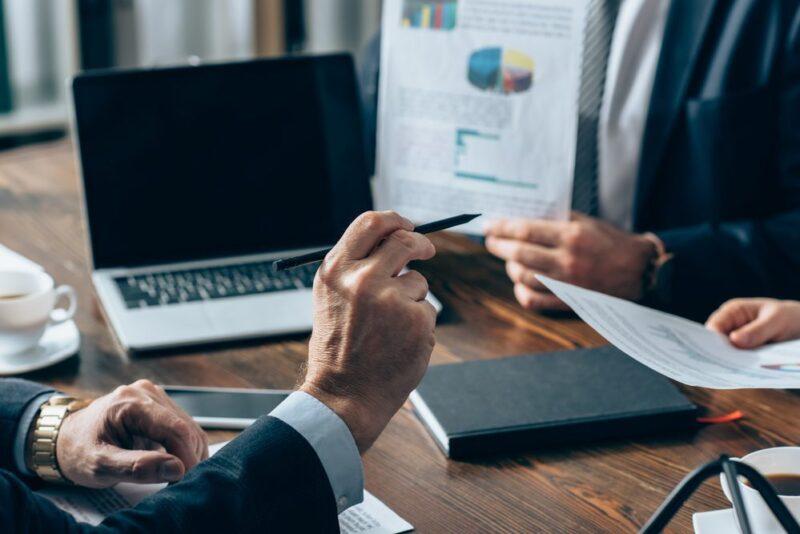 Grab the opportunity of earning a decent amount of money in the banking sector by performing the duties of the financial manager.
Financial managers oversee the organization's funds and ensure it is in good shape. These professionals identify market trends, analyze data, and advise branch heads on maximizing profits.
The financial managers are responsible for developing plans for both short-term and long-term financial goals, creating financial reports, and directing the investment activities of an organization.
Financial managers are also responsible for ensuring all legal requirements are met by monitoring financial details.
Average Annual Salary: $1,34,180
Education Requirements: Bachelor's degree and 5 years of experience.
2. Loan Officer
Loan officers review, authorize, and recommend loan applications for approval of different banking customers. The primary responsibility of a loan officer is to determine the applicant's creditworthiness and whether they are eligible to get the loan.
These professionals assess risk and try to require more applicants who require a loan. They check the financial information of the borrowers and determine if they are likely to repay the loan.
If the borrower has a high credit score, they are also authorized to grant the loan with a relatively lower interest rate. It means they also can negotiate loan payments with the customers. This is one of the best paying jobs in major banks.
Average Annual Salary: $63,380
Education Requirements: Bachelor's degree and around 5 years of experience in a related field.
3. Accounting Manager
Accounting managers are solely responsible for ensuring all financial reports are accurate and up to date. They also prepare periodic activity reports and yearly budget proposals for upper management.
The accounting managers handle and manage the entire accounting department. Besides reviewing financial reports, they oversee the work of accountants and develop accounting policies and procedures.
Average Annual Salary: $75,216
Education Requirements: Bachelor's degree
4. Financial Analyst
Financial analysts are liable for evaluating investment opportunities. These analysts create financial modelling for investors to help them find lucrative investments. They also recommend individual investments and collection of investments.
These analysts scrutinize current and past financial data to determine the company's value. Then, it specifically helps the company when it wants to go public or if it is an acquisition target.
Average Annual Salary: $95,570
Education Requirements: Bachelor's degree in finance or a master's degree in finance
5. Investment Banker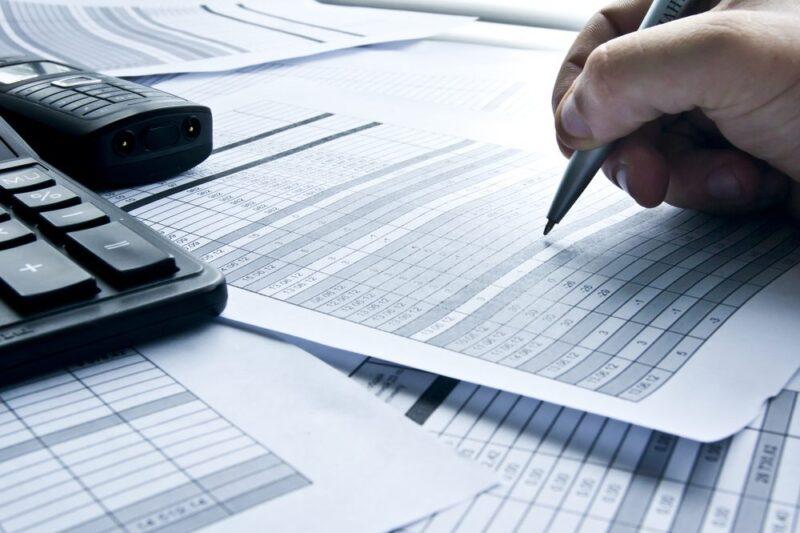 Investment bankers facilitate financing for major banks. These professionals work with various clients, such as governments and businesses, to combine financial services industry expertise, effective communication skills, and analytical prowess to support clients in activities like mergers and acquisitions and capital raising.
Investment bankers are responsible for raising funds by issuing debts and selling equities. In addition, they negotiate prices and execute stock exchange transactions when public firm issue stock in an IPO.
These individuals are also liable for preparing financial and legal documents and making recommendations for corporate restructuring. This is one of the best paying jobs in major banks.
6. Relationship Manager in Business Banking
Relationship managers are mapped to manage and offer services and strengthen business relationships with existing customers.
These professionals are liable to manage the customer's banking and financial needs and discover potential clients. A relationship manager acts as a single point of contact for the bank.
They generate new business and find opportunities to reap higher profits. The relationship managers understand what the customer is asking/looking for, provide them with the solution, and inform them of the new services. These professionals also help improve their customers' financial returns by monitoring their accounts.
Average Annual Salary: $65,030
Education Requirements: Bachelor's degree
7. Credit Analyst
Credit Analysts are responsible for assessing a company's creditworthiness or an individual seeking credit from the bank. They gather different financial information to analyze their ability to meet financial obligations.
The information credit analysts check to determine the loan applicants' financial health, including their earnings, past repayment history (credit score), and current debts.
If credit analysts find the applicant eligible to repay the credit advanced, they may advise the bank officials to provide the loan amount to the applicant.
You can also enter this career field if you are a beginner and have just acquired your degree. The entry-level position in this profile is a junior credit analyst. However, you can rise to the level of credit manager if you deliver good performance.
Average Annual Salary: $88,030
Education Requirements: Bachelor's degree in business or finance
8. Compliance Manager
Working at major banks, a compliance manager's role is crucial. These professionals ensure that all the bank's employees and projects comply with relevant rules and regulations.
It could include different policies related to health and safety, legal or quality standards, and environmental or ethical policies.
They are also called Compliance specialists with expertise in analytical tasks and perform regular audits, design control systems, and implement policies.
Compliance managers are also responsible for reviewing any suspicious or dubious transaction that may be a part of fraudulent activity or money laundering. If required, they investigate it further, take necessary actions by alerting authorities, and may even make changes in compliance.
Average Annual Salary: $1,21,227
Education Requirements: Bachelor's degree and 5 years of experience in the banking industry.
9. Wealth Manager
Wealth managers make decent money to render their services to customers. Their services include guiding clients on investment decisions, planning their finances to meet their financial requirements, and other activities to amplify their wealth.
Some other wealth management jobs can include advising on retirement programs, investment management, accounting and tax services, and real estate planning and implementation.
Predominantly, wealth managers work with high-net-worth individuals who have ample investable assets. This is one of the best paying jobs in major banks.
Average Annual Salary: $84,761
Education Requirements: Bachelor's degree in finance and relevant experience for at least 2 years.
10. Branch Manager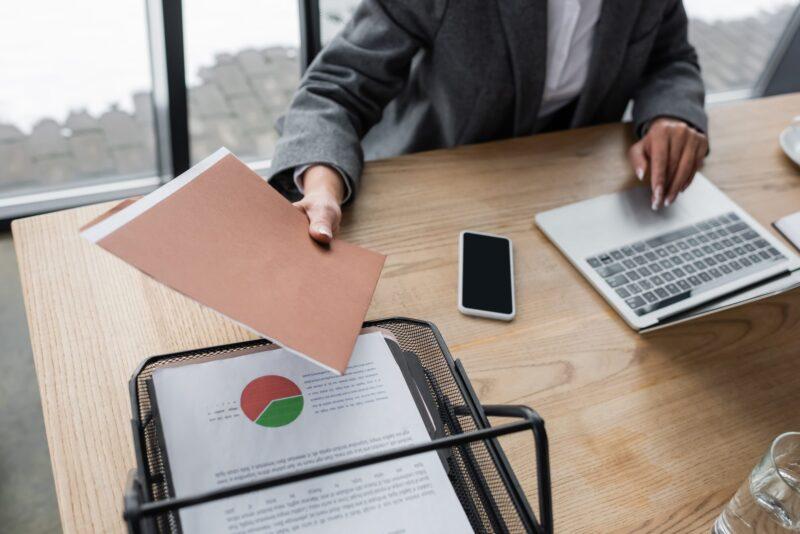 A branch manager is an executive who manages a particular branch's business and financial operations. They have a diversified role and supervise all operations such as staff management, customer service, administration, sales activities, and security and compliance.
The position of the bank manager is one of the most lucrative careers in the banking industry. The individuals in this profile majorly create and develop various databases related to banking operations and also resolve the customer's complaints.
These professionals also hire and train new staff members and maintain healthy relationships with businesses and the local community.
Average Annual Salary: $67,608
Education Requirements: Bachelor's degree and a minimum of 5 years of working experience.
11. Budget Analyst
A budget analyst prepares and examines budget reports and monitors spending to ensure that budget allocations are met. Budget analysts' primary responsibility is to offer more effective solutions for spending money.
Additionally, these professionals help private and public firms to plan their finances.
Budget analysts keep track of individual organizations' expenditures to improve future investment decisions. They assess financial needs, advise redistribution of financial resources, evaluate spending needs, and conduct cost-benefit analyses.
Average Annual Salary: $64,643
Education Requirements: Bachelor's degree
12. Chief Financial Officer
Chief Financial Officers live a lavish lifestyle as they earn a higher salary. They play the second highest leadership role for banking organizations as they are below the CEO (Chief Executive Officer), who oversees all aspects of a bank's financial success.
The best part is you can get selected as CFO without any prior banking experience. Having a strong background, experience, and skills gives you the upper hand in developing a financial and operational strategy as a CFO.
These professionals are primarily responsible for the company's administrative, financial, and risk management operations. They are also responsible for tracking cash flow, identifying strengths and weaknesses in the bank's finances, and monitoring the entire financial system.
Average Annual Salary: $4,21,576
Education Requirements: Bachelor's degree
Also Read: 21 Best Paying Jobs in Basic Industries
13. Securities and Commodities Agent
You might know these professionals by the name of stockbrokers, but they are also called Securities and Commodities Agents. They are the ones bringing together buyers and sellers in the financial markets.
To enter this industry in banking, you need to have a lot of knowledge about all financial securities, including stocks, foreign exchange, derivatives, debt, etc.
This job role might be challenging as it involves one-on-one conversations with your customers in a competitive environment.
Some of the major roles of a Securities and Commodities Agent include advising clients on buying or selling securities or commodities, reviewing and analyzing financial markets, giving financial advice to companies seeking investors, and conducting trades.
Average Annual Salary: $62,910
Education Requirements: Bachelor's degree
14. Bank Teller
Bank Tellers serve customers by completing account transactions. They are primarily responsible for providing services, including cashing checks, transferring funds, withdrawing or depositing money from bank accounts, recording night and mail deposits, and issuing money orders for bank customers.
These employees are also referred to as customer service representatives or bank cashiers. They normally require high school diplomas to assist clients with routine financial transactions. This is one of the best paying jobs in major banks.
Average Annual Salary: $34,862
Education Requirements: High School Diploma
15. Internal Auditor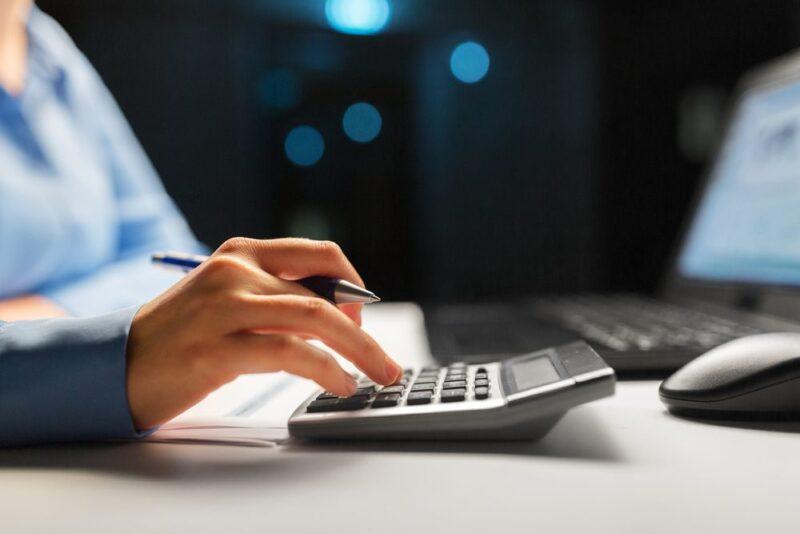 Do you know who performs the full-audit cycle, including risk and control management? It is the duty of an Internal Auditor.
They review the banking records for financial institutions over the operation's effectiveness and compliance with applicable directives and regulations.
The bank's internal auditors determine the internal audit scope and develop annual plans. Furthermore, these professionals provide vital assurance to the board of directors to maintain the quality of the bank's internal control system.
Banks hire internal auditors to reduce the risk of loss and leave no room for reputational damage to the bank.
Average Annual Salary: $86,021
Education Requirements: Bachelor's degree
16. Fund and Portfolio Manager
Being a portfolio manager, you are the one who will advise your institutional clients or individuals on where they should pour their money into.
The primary duties of a portfolio manager involve researching, planning, and executing strategies for investment for a specified duration.
These financial professionals oversee the daily management of investment portfolios for their clients and try to maximize the returns for their clients.
You need to analyze the markets consistently, have in-depth knowledge of stocks you purchase for your clients, and have analytical skills to make sound decisions as a Portfolio Manager.
Average Annual Salary: $137,216
Education Requirements: Bachelor's degree in Business or Finance
17. Forex Trader
A Foreign Exchange Trader anticipates changes in currency prices. They make money by buying and selling foreign currencies. Major banks or trading organizations usually employ forex traders who conduct market research and predict the local and international financial markets based on current market trends.
A Forex Trader executes trades for banks or other financial institutions on behalf of their institutional clients or individual investors.
Besides calculating risks and exploiting the valuation differences in the forex market to reap profits, they comply with regulations while maintaining accurate records.
Average Annual Salary: $122,970
Education Requirements: Bachelor's degree in finance
18. Fixed Income Analyst
Fixed Income Analysts are one of the most reliable careers in the banking/financial world. They offer a diverse range of investment options for a variety of customers.
These analysts help their clients to play safe and earn low yet consistent returns. They advise their customers to choose investments yielding a fixed-income component by a fixed-income analyst.
Fixed Income Analysts assess the value and analyze the risks involved in underlying securities such as bonds or other financial products.
In addition, these professionals determine the market trends and evaluate market conditions to minimize their clients' credit and interest rate risk. This is one of the best paying jobs in major banks.
Average Annual Salary: $81,305
Education Requirements: Bachelor's degree
Also Read: Top 27 Non Customer Service Jobs without a Degree
What Skills Should You Possess to Work in Major Banking?
You must acquire certain skills to get hired for the best paying jobs in major banks. However, regardless of the degree required for the specific position, the applicants should be proficient in the following:
Communication Skills: Not only in baking, but communication is vital in most workplaces. Simultaneously, the chances of succeeding in the banking industry increase if you have expertise in communicating with your clients.
Analytical Skills: Those with the analytical ability to identify patterns, determine trends, and draw decisive conclusions from the heaps of data tend to do best in the major banking sector.
People Skills: You may not outperform in the major banking industry if you do not possess good customer service or interpersonal skills.
Problem-Solving Skills: You should be competent in performing the quickest basic calculations, ratios, multiplications, and fractions. Having expertise in problem-solving, you can find the best case for your job profile.
Regulatory Knowledge: You should know the regulatory activity associated with the job you are seeking.
Detail-Oriented: Working in the banking industry, you will be asked to handle money, record analysis, manage financial reporting, compliance, etc. Thus, being precise with attention to detail is important.
Which Major Banking Job has the Highest Salary?
One of the highest salaries secured by a major banking professional is the one performing duties in senior leadership like the Chief Marketing Officer (CMO) and Chief Financial Officer (CFO). The average salary for a CMO working in major banks is $2,83,671 annually. At the same time, the CFO's average salary is $1,60,587 per annum.
The senior leadership careers roles are offered the highest salary in major banking. However, a CMO or CFO requires a minimum of a bachelor's degree plus years of experience in leadership roles.
How to Get a Well-Paying Job in Banking?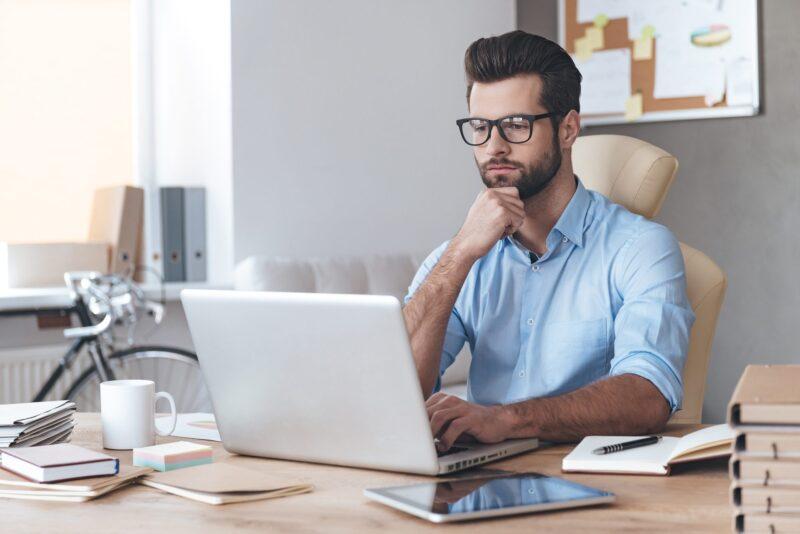 If you are a beginner and thinking of building your career in the banking industry, you can even start with no degree and no experience by applying for an entry-level banking role.
Some examples of roles you can choose as a newbie in a banking career include accounting assistant, bank teller, payroll specialist, bill collector, and personal banker. These banking jobs will work your way up the career ladder.
Undeniably, having a degree or experience will help you land a better job in the banking industry. You can also say, they are a must if you want to earn up to six figures annually.
Platforms to find the Best Paying Jobs in Major Banks
Out of several platforms, you need to use only a few to look for the best paying jobs in major banks. Before you start your career, knowing about all these platforms will make your journey of hunting jobs in banking seamless. You can take the assistance of the platforms listed below:
It is one of the most reliable platforms that help you find suitable jobs according to your qualifications. The website allows you to do a job search, and view salaries and employee reviews. You can access this website for free and search for banking jobs with potential employers before submitting your application.
One of the leading job searching platforms, ZipRecruiter, is a great site that helps you get the best jobs in the banking industry. You can search for jobs and salaries and check employers'/companies' reviews before applying for a position in the banking sector. All in all, it's a perfect platform to do your career research in one place.
Indeed is another platform that allows recruiters to post a job on this portal. Once you have created your account and uploaded your resume on Indeed, you can start job hunting. It's free and easy to use that allows you to search jobs by keywords and location. Once you do that, if you come across any, the next important step is to verify employer offerings by checking company reviews.
Indeed also allows applicants to set job alerts and use their career resources to make it easy to submit job applications.
Also Read: The 15 Highest Paying Railroad Jobs
FAQs
We have now informed you about the best paying jobs in major banks but if still have some queries then below we have answered some common questions related to banking jobs.
1. What degree can help us outperform in the banking industry?
Some of the best degree options for banking careers include an Associate degree in banking or finance and a bachelor's degree in business, economics, finance, accounting, business administration, information technology, or the law.
You can also opt for additional certifications such as CFA (Chartered Financial Analyst) and a postgraduate degree. Once you complete your education, apply for an entry-level position in the banking industry, and get training on the job.
2. Is banking a good career path?
Banking is one of the best career clusters over other sectors. Inevitably, you can break the ceiling as the banking sector offers different career advancement opportunities. The sector is known for offering its employees a stable career path and attractive salaries. Alongside this, it is a rewarding stream that attracts most young aspiring individuals today.
3. How much can I earn in banking?
It is estimated that most entry-level position bankers' salaries range between $2750 to $4000 a month across the United States. At the same time, experienced and highly qualified bankers make around $12,000 a month.
4. What is the scope of working in major banks?
Major banks can be lucrative career paths since these big banking institutions offer numerous job opportunities and robust job securities that small or medium banks may not offer.
5. Which bank pays the highest salary in the world?
Golden Sachs pays its VPs and employees more than any other bank. Golden Sachs is an investment banking unit best known for offering high-quality strategies and finance solutions for acquisitions, mergers, etc.
The banking industry can be rewarding. Whether you are looking to break into a stream after graduation or make a transition, you have all the options to choose from. If you have a business, finance, or economics degree, enjoy working with numbers, and have a robust PR (Public Relations) skillset to communicate with your public, they can give a great push to your career. Get onboard and start your journey in a major bank that will foster your growth and help you acquire experience.