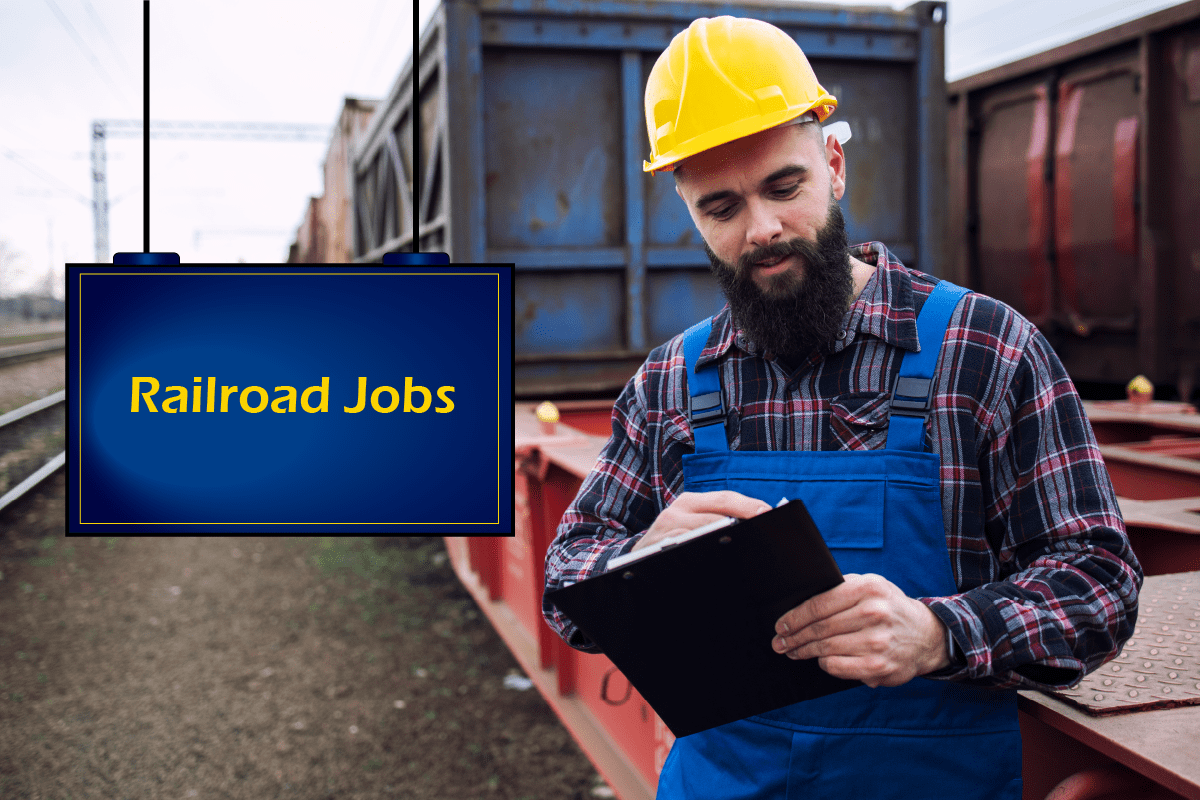 The railroad industry is a booming industry with a demand for workers. Starting a career in the railway industry is an exciting way to venture into something new and rewarding. Whether you hail from a technical background or have a strong, creative side, there are many ways in which this field will benefit you. There are a variety of jobs that may interest you in railroad. In this article, we will inform you about the highest paying railroad jobs and list the best paying jobs in railroad.
The 15 Highest Paying Railroad Jobs
You'll make an excellent career and a good salary in the railroad industry, but most importantly, you'll be able to follow an exciting career path that could take you anywhere. Let us begin our list.
1. Diesel Mechanics
A diesel mechanic takes care of diesel locomotive trains. Their role is to ensure that the companies meet all the necessary regulations for their trains and cargo while providing high-quality results. Additionally, a diesel mechanic is familiar with locomotive systems functions and can diagnose issues and resolve them.
They work for railroads, repairing train tracks and taking precautions to prevent any damage or accident that can occur. The role of a Diesel Mechanic is to work in teams and have a supervisor who allots tasks. You should get a high school diploma or completion of a specific program before applying for this job.
You can also get formal training as some employers hire candidates with prior training. The average median salary in this career can be around $48,000.
2. Carman
Carmen are railroad technicians who specialize in many different skills. Probably one of the best-paying jobs in the railroad, Carmen work on technical and mechanical tasks. They work with freight cars, ensuring they are safe and removing any rust or oxidation that might have accumulated.
The job requires lifting heavy things and be able to inspect, clean and repair the freight cars used by railroads. Freight car parts can be tricky to maintain, especially when cars are moving or there are a lot of weather disturbances. They may even need to work at night.
Railroad cars must be certified that they are safe for travel before they leave the factory. They don't need a high school diploma, but they do need formal training. While it mostly happens on the job and with under-experienced workers, some employers require that workers should have an academic background or at least an associated degree. Being a Carman, one can earn an average salary of around $52,000- $60,000.
3. Signal Maintainers
They manage and schedule train routes, keep a variety of equipment running smoothly, and ensure that the trains run safely. Signal maintainers will check any safety gates at a crossing to ensure they're functioning properly.
Signal maintenance technicians make sure that train tracks are in excellent condition. They test, maintain and do upkeep on the signals. Ensuring that the gates close before a train passes can be essential for the safety of crew members and passengers on the train.
Signal maintainers must keep their arms up when a train approaches, preventing traffic from crossing the tracks. Inspectors always keep the rail 100% safe and help shut down or repair any potentially dangerous problems. Signal maintainers in the US are responsible for ensuring their equipment is up and running properly and periodically tested to ensure everything works.
They will be alerted when any malfunctions occur, which can make all the difference for your train's progress. These people are active in high-traffic areas to make the roads safer and prevent accidents. People going for this career can usually earn a salary of around $50,000-$60,000 annually.
4. Locomotive engineer
As a locomotive engineer, you are responsible for planning the timing and schedule for each stop a train makes, as well as driving it from its starting point to its final destination. It might sound easy, but it takes just as much skill and dedication to do this job!
The people who operate trains need to be highly expert and skilled in their work to keep trains running safely and regularly, which is why they need the right skills. Operations rely on these employees a lot more now than ever before. Tracks must be managed carefully to ensure safety and evenness, in order to prevent mishaps.
Engineers must communicate with all the control centres along their route, so locomotive engineers must also be skilled at talking in technical terminology. Career and job opportunities for locomotive engineers are expected to grow by 6% in the upcoming years.
It is one of the highest paying railroad jobs and an individual going for a career like a locomotive engineer can earn about $80,000 annually.
5. Train Yard Manager
The role of a Train Yard Manager is to supervise a workforce of car technicians who switch cars during construction at railroad yards. Railroads usually prefer candidates who have previous experience in the industry.
The minimum requirements are usually a high school diploma – supplemented by industry-related experience. The job of a yardmaster is to oversee the use of a rail yard and ensure that trains can get in and out smoothly. While applying for this job, ensure you can do much more complicated tasks, such as fixing and inspecting trains and providing orders for repairs or modifications to railcars and tracks.
They enable simplified work assignments, which helps lower employee turnover and improve productivity. A railroad yard manager can also track each freight train to ensure that it arrives at the correct destination. One of the best-paying railroad jobs, average earnings can be around $55,000.
6. Trainmaster
The salaries of railroad workers vary by state, company, and position. The tasks a trainmaster performs vary. Their primary function is to help the train run smoothly with safety and precaution.
Their roles and responsibilities include directing the movement of trains and other railcars, inspecting tracks for safety, overseeing the work of train crews, and handling problems such as delays or mechanical breakdowns. Trainmasters are in charge of train operations and many responsibilities like general managers. A person engaged in this career can earn around $63,000 per year.
Also Read: 21 Highest Paid Police Departments with Salary

7. Track Supervisor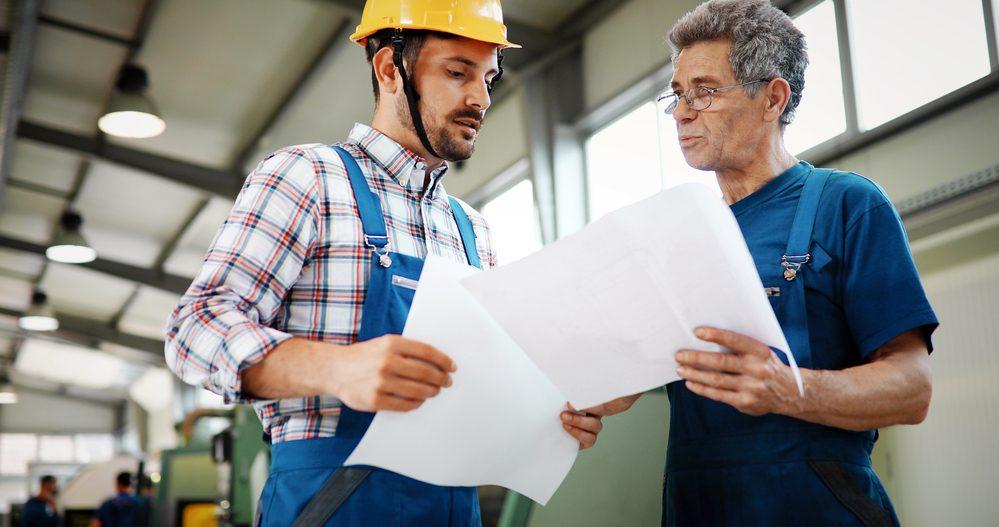 Railroading is a complex job involving many responsibilities, including inspecting and maintaining equipment and ensuring safety procedures are followed. Track Supervisors of railway tracks also oversee track workers.
They are specially trained to inspect the tracks and report anything that might cause a person to fall or get hit by a train. An average income of a track supervisor is around $60,000 to $65,000 per year. It is one of the highest paying railroad jobs.
8. Transportation Inspectors
One of the best paying jobs in the railroad, the Transportation inspectors typically make $68,000 annually on average. They make sure compliance is followed, and their responsibilities are varied. Some may conduct tests to ensure regulatory compliance.
To get qualified for this job, one requires at least four years of experience or training or both. Railway inspectors help ensure that safety standards and federal specifications are followed. They also ensure that there will be no harmful materials used during transportation that might cause accidents.
9. Railroad Conductors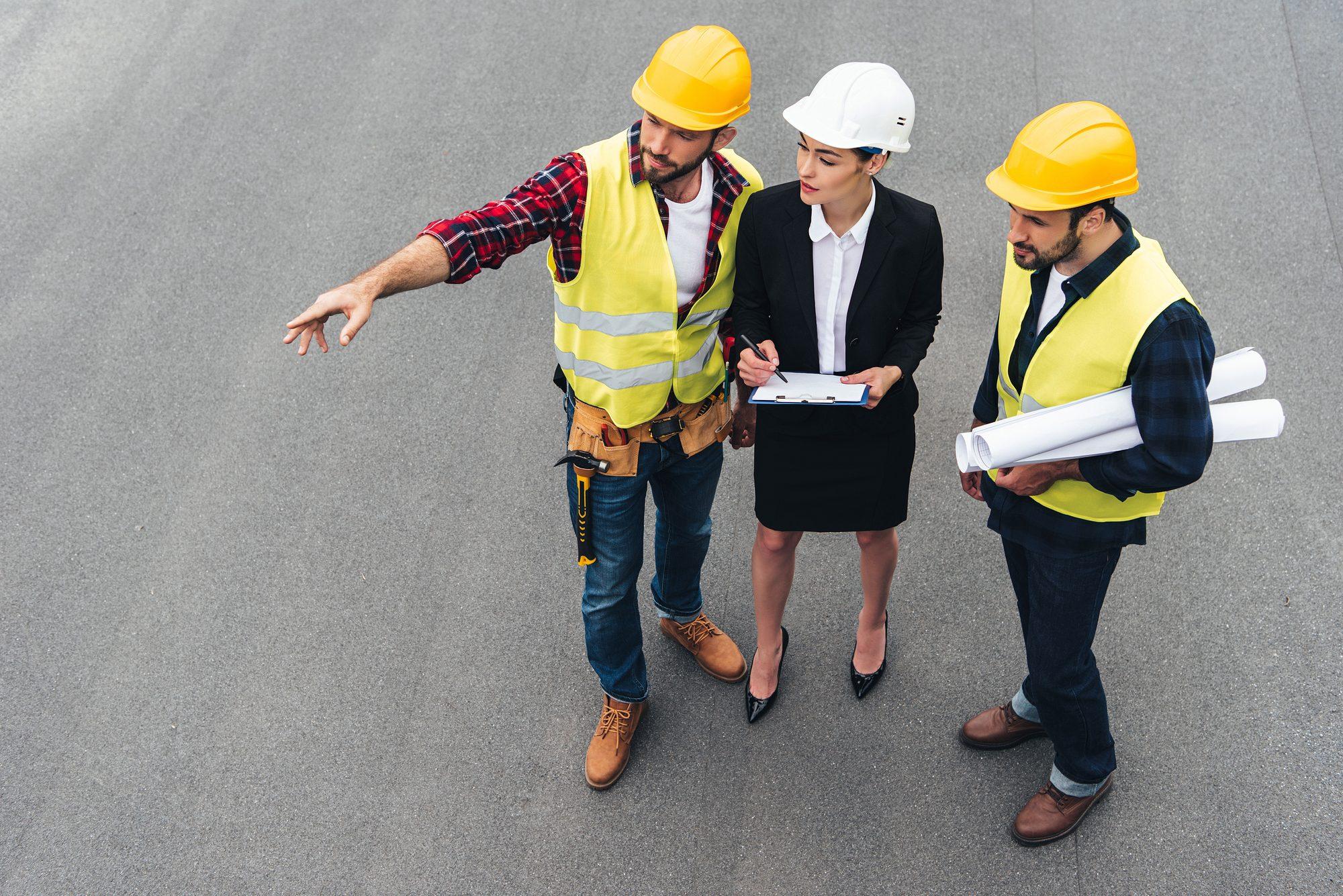 Railroad conductors oversee the loading and unloading cargo, passengers, and baggage. In addition to coordinating with other railroad workers, they monitor railway operations and coordinate activities in the railroad's office.
They ensure the trains run on time, the equipment is properly maintained, and safety standards are followed. To opt for a job of a typical railroad conductor, you must have a high school diploma and some training.
Many are required to be in the rail union to work. They have to work long hours to keep customers satisfied. Some workers even work at night and even on weekends and holidays. An average earning in this career is around $70,000 annually.
10. Freight Conductor
Keeping freight on the rails is a major obstacle for any company that needs to ship its products. Freight trains must keep moving, and for this to happen, they need conductors.
This is an entry-level job. You don't need any experience to opt for this job, but being a valuable employee can help you make more money. As a freight conductor, you are responsible for safely delivering cargo on trains. Freight-handling automation is an essential task these days, as more and more goods are delivered by rail.
The main purpose of the computer system is to track cargo using a barcode scanner. Moving cargo between rail cars is optional but can take more time and effort. On average, a freight conductor can earn around $66,000 per year.
11. Communications Maintainers
Rail lines are often close to this company's offices, but they also do a lot of office and warehouse tasks. It would be hard for them to try other jobs. They provide a controlled environment where you can focus on the task.
Companies are more likely to hire someone with prior experience in the field, like a technician or electrician, than someone new to it. It's best to start your career as an electrician, for example, and then move on to telecommunications. Communications maintainers are becoming more sought after, and their median salary is around $75,000.
They typically work up to 40 hours per week and make an average of $36 per hour. To be safer, the job outlook is pretty cool for the foreseeable future, with expected increases of 4% more jobs over the next several years. This job is among the highest paying railroad jobs.
12. Rail Track Maintainer
If you enjoy spending time outdoors and have great spatial awareness, then a track maintainer job might suit you. You will be the primary inspector responsible for inspecting the rails and repairing and replacing rail-related equipment.
Rail accidents are an unfortunate occurrence, and we need properly skilled people to work in this field in order to prevent such mishaps. Rail track maintainer shifts vary. They have no predictable working hours and shifts may change, some may require to work even on weekends and holidays.
This position also demands impressive fitness and health. Sometimes, the track must be raised to 25-45 kg. They will be available and around in any type of weather. The estimated yearly salary of a rail track maintainer is around $37,500 to $124,000.
Also Read: 21 Best Paying Jobs in Basic Industries

13. Cook
A cook prepares food orders for passengers' specifications on a train. Sometimes, the simplest tasks can take up a lot of time when done manually. That's why they can help with those labour-intensive food prep tasks like washing, peeling and slicing fruits and vegetables.
Personal chefs can also serve as the cook's supervisors in a training kitchen. This gives them added value for their services. A railroad cook ensures the luggage is stocked and provides enough food for all of your train passengers and trip, regardless of how long it may take. The median income of a cook can be around an average of $30,000.
14. Utility clerk
A rail utility clerk readily helps transport rail cars in commercial and industrial railroad yards. They are a very smart group of people whose work is critical to ensuring safe transportation after extensive scrutiny by regulators.
A utility clerk can also work on cleaning dirty areas in and around train stations. They can order various supplies such as tools, parts, and any other devices which can make their work easier. The average income of such a job is around $26,000 to $30,000 per year.
15. Welder
A welder can work for a railroad company to repair and maintain the railroad tracks that carry your trains. You must be careful while working at this job or you might end up in an accident.
They often provide the same maintenance services to the public as well. One of the best-paying railroad jobs, a welder earns around $37,000 to $40,000 annually.
Perks of Railroad Jobs
Most of these employees make good money, with salaries of around $50,000 to over $150,000 per year. One of the biggest benefits of working in this industry is competitive pay. As an employee of a railroad, you will be able to get more exposure in your career. You might get to travel across the country. This is also a very interesting and satisfying profession as you can get to see various parts of the world. Here are some benefits of railroad jobs.
Great Versatility of opportunities: One of the coolest things about working in the railroad industry is that you're never stuck doing one thing for your whole life. Many different job opportunities are available, making it possible to work a lot with the same company and yet switch up your career. Conductors and locomotive engineers are the jobs you hear more about in the railroad industry.
Medical Benefits: Railroad companies are increasingly offering excellent medical insurance which even includes family coverage of an individual. Having medical insurance can be of a lot of help to you and your near ones. Good medical coverage also extends to your family.
Railroad Retirement benefits: Pensions are difficult to get, just like medical benefits. Railroad jobs make a living easier through the Railroad Retirement Act. But corporate jobs stick to 401(k) plans. So, after retirement, you will have access to several retirement pensions and benefits under railroad jobs.
Skills a Railroad worker should possess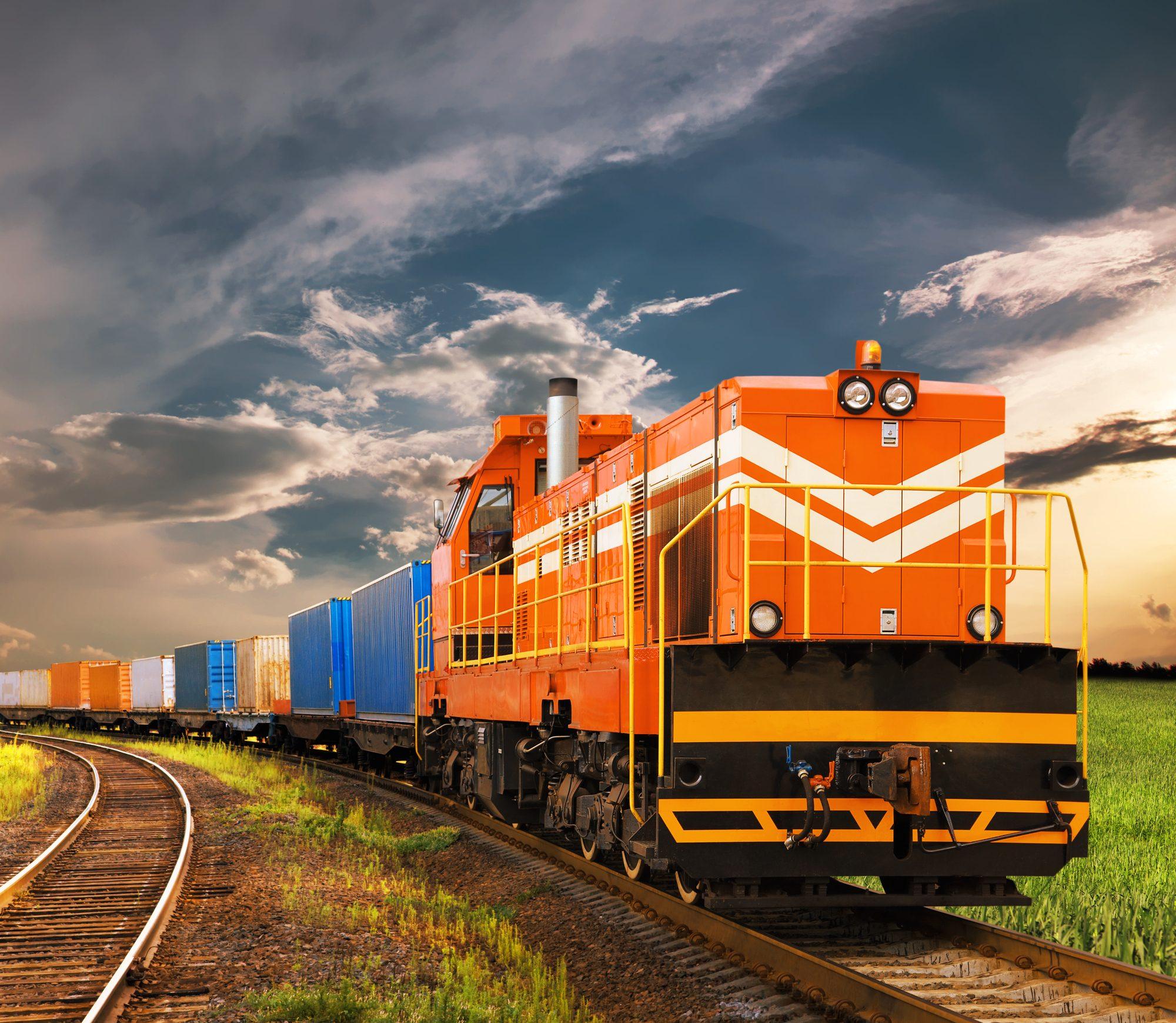 It's important to have an understanding of different types of skills to be successful in railroad work. While the 'teachable' skills you'll need will vary based on your specific job description, some skills are beneficial for all railroad workers, no matter their position on the team. Following are some of the skills required to be qualified as a railroad worker:
Leadership: Proper managerial skills are a must for some of the highest-paid positions on the railroad. Proper leadership is certainly a valuable skill to maintain a good career in this field and pertaining to this skill requires basic education and training.
Attention to detail: Train accidents can be really dangerous, and you must keep a close watch on the train's operation and tracks to avoid such hazards. The lack of attention to any irregularities can lead to tragic consequences.
Customer service: Working in customer service is sometimes frustrating, and the job requires you to build a good relationship with your company and customers. Being calm and patiently dealing with passengers can help you leave a better impression in such a position.
Quick decision-making: Trains are great for people because they can connect you to different parts of the globe in less time and is also less expensive. You never know what will happen, so it's important to be prepared for the worst.
Mechanical knowledge: Remember not to take your job as a railroad engineer lightly. It's good for everyone in the company to be familiar with the workings of trains. Workers must work with complex machines for their job, regardless of their work.
Effective communication: Communication is the key to ensuring everyone is safe on the set. Whether discussing problems or solutions, ensuring everything runs smoothly is a must for this industry.
Also Read: 25 Best Part-Time Jobs with Health Insurance Benefits

What is the Highest Paying Railroad Job?
Today, we have all the other transportation options to travel, like flights, cars, buses and more. However, trains are still one of the most popular choices, even with that many options, because they're convenient and relatively cheap.
Many people wonder about what the highest-paying railroad job is. Well, after highlighting some of the best paying railroad jobs, we can state overall, a Director of Engineering and the role of a Locomotive engineer can be among the highest paying railroad jobs opportunities.
Rail executives have certain responsibilities leading a team of engineers, ensuring routes are completed on schedule and within budget, and successfully managing their employees. The average salary for this job can be around $130,000 to $150,000 annually. One must typically hold at least a graduation degree in engineering to apply for this job.
On the other hand, locomotive engineers are responsible for monitoring speed, steering, and controlling various instruments while in action. On average, a locomotive engineer can earn around $80,000 annually.
Working in some of these railroad jobs will open many doors for you. If you're interested in high-level railway careers and want to make a stable income, these highest paying railroad jobs are fantastic options. Plus, these jobs have retirement benefits too.