Many educated people today tend to move towards the IT and software sector in search of jobs. Some of them go to law, medicine and other recognized fields. This shift in the last few decades has left a hole for workers in the basic industries. These industries offer many types of jobs and the potential for promotion is also great. The demand for workers in basic industries is at an all time high which has increased the average salary in this industry. In this article, we will cover some of the best paying jobs in basic industries.
What is Basic Industry?
Basic industries are those major industries that are responsible for providing raw materials like paper, wood, coal, gas, and metals to other industries. Then, various products are made using all of these materials. There are multiple good job opportunities in the basic industry.
21 Best Paying Jobs in Basic Industries
If you are someone who doesn't like the monotonous nature of office jobs and the corporate world then venturing into the basic industries can be a good change. You will get to do something unique while making a decent income. Let us now begin our list.
1. Drilling Engineers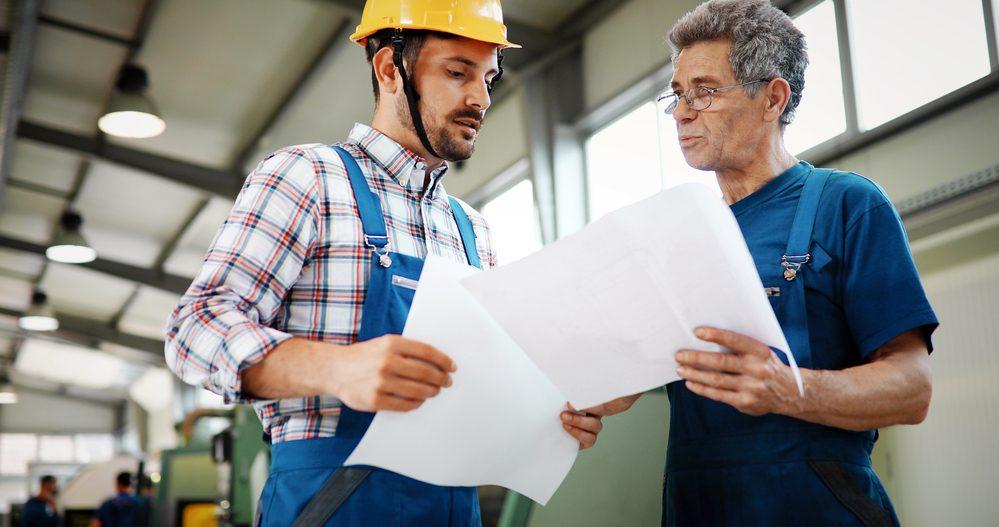 Average salary – $117,832 per year
It is one of the basic industry jobs with the highest pay. They focus on organizing and managing the drilling operations of a gas and oil company. Their duties include doing in-depth research and analysis, working with other contractors and specialists, assessing the drilling sites' quality, and communicating with outside parties.
Additionally, to maintain a secure and effective workplace, a drilling engineer must keep an eye on the status of operations and guide the staff toward achieving objectives. Maintaining a safe and effective workplace requires putting into practice company policies and safety rules.
2. Forensic Scientist
Average Salary – $55,000 per year
To analyze the evidence from crime scenes, forensic scientists apply a variety of natural and physical sciences. Following a reported crime, the appropriate law enforcement and medical teams are dispatched to preserve the scene's integrity and make it possible for a team of forensic scientists to record and gather evidence.
To examine items discovered on and around the crime scene, forensic scientists carefully walk through it. The demand for jobs in forensic science is increasing every year, and a career in this field can be rewarding.
3. Agronomist
Average Salary – $70,000 per year
In the field of agriculture, an agronomist acts as a link between crop researchers and farmers. Although agronomists do a variety of jobs, their function is best described as that of a 'crop doctor' as they are concerned with the health and welfare of crops that are used for food production, fuel production, and land reclamation.
This is accomplished by reviewing research and utilizing this information to suggest solutions to farmers. New scientific advancements are suggested to the farmer to benefit the farming operation.
4. Synthetic Chemist
Average Salary – $66,014 per year
Chemists have to work with different types of compounds and elements, and some of them are man-made while some are natural. Many industries like gas companies, industrial, pharmaceutical and biological employ chemists.
They study relations between various elements and compounds to find valuable mixtures that can help in the advancement of our world. Most employers prefer a master's degree but you can also get this job with a bachelor's degree. You can get this degree from any university or college. No wonder this job is on this list of best paying jobs in basic industries.
Chemists often solve chemical equations. Having a solid understanding of advanced computing is a must in this field. Some employer also asks their chemist to go on-site to get a better understanding of the environment and also about the work.
5. Petroleum Geologist
Average Salary – $147,140 per year
Petroleum geologists apply their expertise in geological foundations to determine the location and size of petroleum deposits. He or she may work for an oil company, Gas Company, government agency, or as a freelancer to explore new locations and identify oil reserves. Petroleum geologists use advanced computer technology to study areas and can advise other experts on how and where to drill.
Scientists typically spend a lot of time doing field research. When investigating land and sea beds for petroleum deposits, petroleum geologists may work alone or in collaboration with teams of other experts. He or she collects the rock samples from the surface, drills small sample wells to collect subterranean sediments, and looks for signs that oil may be present at a particular location.
Tools like geochemical analysis kits, microscopes, and different laboratory equipment are used to analyze rock samples so that they can know which minerals are in oil-rich areas.
Geographic Information Systems (GIS) and Global Positioning Systems (GPS) are used by new-age petroleum geologists to find and pin down new reserves. Petroleum geologists use data gathered from GIS and GPS instruments, 3D graphics software, and physical samples to determine the exact location of oil reservoirs, their expected yields, and the depth at which companies should drill. You can judge the sturdiness.
Geologists typically consider the environment and ecosystems surrounding potential drilling sites and advocate careful drilling practices to reduce pollution and earth disturbance.
Also Read: 30 Best Jobs that Pay $40 an Hour

6. Health and Safety Officers

Average Salary – $47,100 per year
The main job of officers of health and safety is to assure that every employee of the company, any visitor, and related people or property is safe and protected. One of the regular duties of health and safety officers is patrolling and keeping an eye on, reacting to security and safety dangers, etc. Officers of health and safety work in office buildings, retail stores, hospitals, colleges, casinos, and more.
They are not required to have any formal education beyond a high school diploma or equivalent. Many employers require officers of health and safety to be licensed. Licensing process changes from state to state or place to place, some states say that health and safety officers must be 18 years old.
Requirements are often different for unarmed officers of health and safety compared to completing the target of minimum hours of training and you also have to pass a background check to become a health and safety officer. Requirements are often different for armed officers of health and safety. Officers of health and safety must be active, communicate well, and have good physical strength.
7. Horticulturist
Average Salary – $39,410 per year
The main role of a horticulturist is to care for, maintain and propagate plants. These professionals use their scientific knowledge of growing and propagating plants. They provide technical information to flower and vegetable growers.
Part of their job is to conduct disease and pest experiments and surveys with improved cultivars that are more resistant to disease. In addition, they can help regenerate degraded soil in the mining industry.
8. Metallurgist
Average Salary – $83,962 per year
Raw materials are turned into manufactured products and useful raw materials through an industrial process that is developed, designed, and operated by metallurgist engineers. Chemical and physical separation processes are carried out by them carefully to extract, refine and recycle metals. This is among the best paying jobs in basic industries.
9. Steel Fabricator
Average Salary – $32,654 per year
Basic steel sections are shaped into predetermined, construction-ready shapes by steel fabricators using a variety of techniques. Designers work together with manufacturers to provide the drawings and designs and then manufacturers bring that designs to life.
It calls for a keen eye for detail, a variety of tools and techniques, and a thorough understanding of steel properties. Steel products must be ready for installation, so the steel fabricator must manufacture them with absolute precision.
10. Steel Worker
Average Salary – $37,949 per year
Steelworkers install and reinforce steel structures that serve as the frames of tall buildings and bridges as part of major construction projects. This work may also involve the demolition, replacement, or repair of steel parts in older structures.
Steelworkers carry heavy loads, operate equipment, and get up and down tall structures during their day. A skilled metalworker must know how to read blueprints and work with specialized tools.
Also Read: Top 11 Highest Paying Law Jobs in Canada

11. Business Services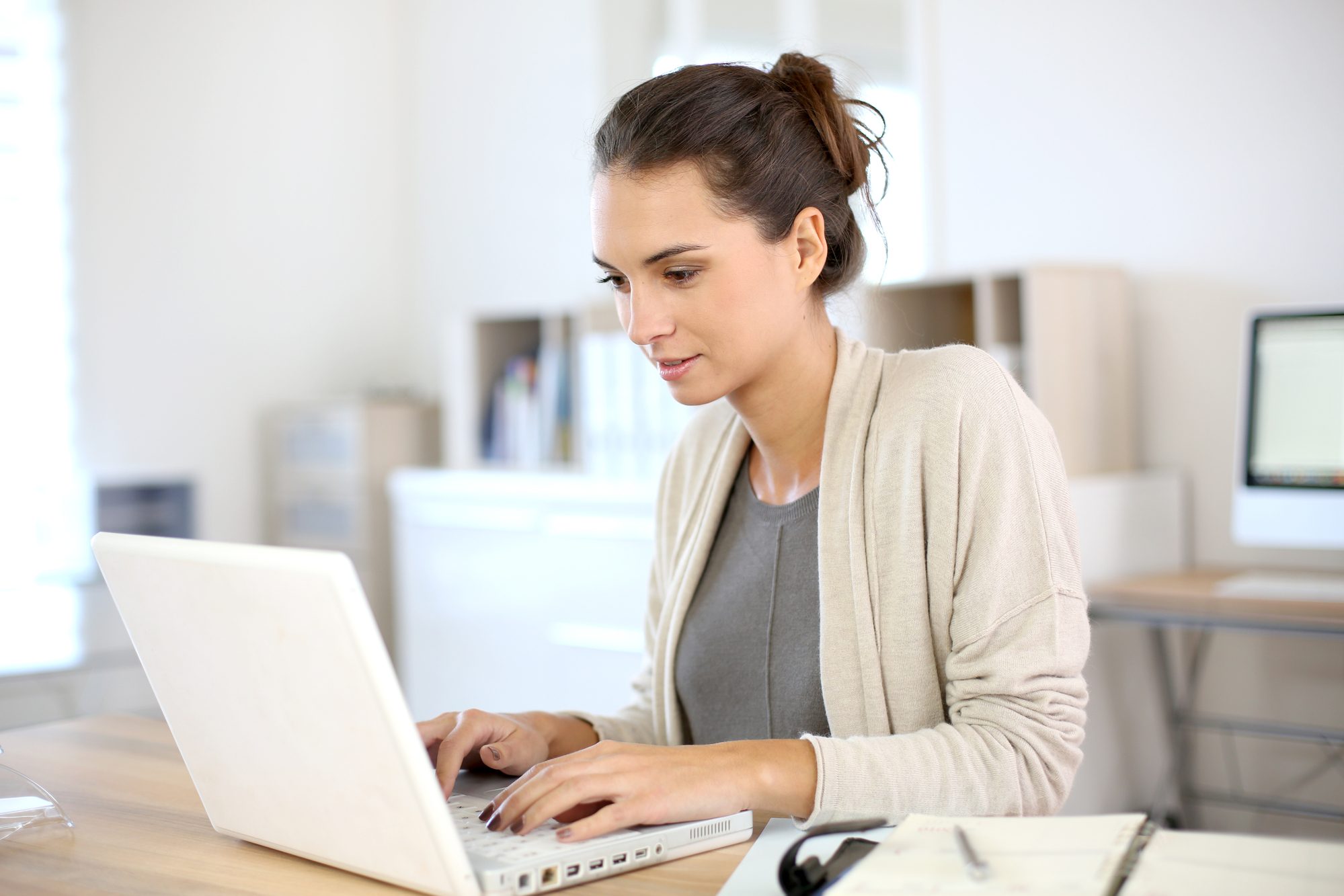 Average Salary – $50,229 per year
If you have studied commerce and are interested in a career there, you can obtain one of the highest-paying jobs in basic industries by going into business services. Core industries require workers with in-depth knowledge of commerce, manufacturing, marketing, and finance. Finding employment in the basic industries shouldn't be a problem if you are skilled in any of these fields.
12. Pipefitter
Average Salary – $56,500 per year
A person who has received training in the organization, assembly, construction, and maintenance of mechanical piping systems that must withstand high pressure is referred to as a pipefitter, also known as a steam joiner. These kinds of systems are typically used in industrial settings; consist of heating and cooling units, and use hydraulics, chemicals, fuels, ventilation, and steam.
This profession is often misunderstood and sometimes confused with the profession of a plumber. However, plumbers and pipefitters differ in that plumbers operate with low-pressure piping systems, such as utility systems. Hose couplers work more in the welding field than in the water supply or water treatment sector.
13. Project Manager
Average Salary – $49,000 per year
A project manager is someone responsible for managing a project from concept to delivery. This is not limited to qualifications or background but applies to anyone who finds themselves managing projects, ensuring they are delivered on time and within budget.
The main roles and responsibilities of project managers are:
Plan and develop project ideas
Create and lead your team
Monitor progress
Set deadlines
Problem-solving
Money management
Investors satisfaction
14. Truck Driver
Average Salary – $70,000 per year
Truck Drivers transport goods and materials from manufacturing plants or retail businesses and distribution centers using heavy trucks or semi-trailers. The truck driver assists and supervises the safe unloading to the destination. They should always check that their goods are complete and sturdy with cables, ropes, or other materials.
Truck Drivers must keep their trucks clean, tidy, and inspected before the trip and make sure they are in good working order for safe operation. They must stay true to all necessary safety precautions and rules set forth by the federal and state governments. To find the safest and most effective routes, they should also be knowledgeable about and comfortable using maps or GPS.
15. Supply Planner Specialist
Average Salary – $74,904 per year
Supply planners are primarily responsible for maintaining a company's inventory of supplies, ensuring that they are all stocked and efficient. Their responsibilities revolve around tracking and tallying inventory, keeping accurate records, reviewing receipts and other documents, anticipating product requirements, and communicating with suppliers and vendors. This job is one of the best paying jobs in basic industries.
In the event of an emergency or supply failure, it is necessary to visit the manufacturer or supplier. There may also be occasions when it is necessary to lift products and recommend changes to the inventory process.
Also Read: 23 Best Online Transcription Jobs for Beginners

16. Electrician
Average Salary – $53,771 per year
Electricians are business people, with many different duties. Although there are more than 40,000 electric companies in the UK and around 180,000 electricians, there is still a huge shortage of qualified electricians due to a lack of skills.
Essentially, an electrician's job is to plan, install, and maintain electrical wiring and supplies in a variety of environments, including performing home electrician work, providing commercial power for businesses, designing security systems and property safety, or working with industrial machinery. However, the wide range of electricians' duties means that their jobs can change daily.
Depending on the area they work in and their current job location, an electrician can do anything from rewinding a house, laying cables at a construction site, testing electrical systems in a factory, installing a video surveillance system or a lighting system in an office etc. This diversity of work means that there are always opportunities to learn understand and master new skills, which makes it a great job in basic industries.
17. Head Grower
Average Salary – $58,186 per year
From installation to troubleshooting, plant engineers are responsible for managing the electromechanical systems of a manufacturing facility. Their role is to enhance the efficiency of the plant, upgrade to new technology, fix broken equipment, boost output, and eliminate production issues like bottlenecks.
They perform routine tests, evaluate factory machinery, and resolve problems quickly. To make sure that equipment and procedures adhere to compliance standards, they must review operational plans.
Plant engineers review the project plans, interpret changes as they occur, and advise on any adjustments that might be required. They must ensure that the installation complies with applicable regulations and perform regular checks to verify that the machinery and operation are safe.
Additionally, they create operational plans for initiatives to upgrade, construct, maintain, and install machinery. Mechanical, electrical, or industrial engineering bachelor's degrees are required for plant engineers.
18. Logging Workers
Average Salary – $46,330 per year
Forest workers harvest thousands of acres of forest each year for timber that powers a multitude of consumer and industrial products. The cutting and logging process is done by a logging team. A typical crew may consist of one or two fellers or a tree cutter operator to cut the trees, a chainsaw to cut logs, and two sled operators to pull up the cut trees.
Cutters, commonly known as fellers, cut trees with hand-held electric saws or portable harvesters. Using a gasoline-powered chainsaw, the saw cuts through the tops and branches and crosses (cuts) the resulting logs to specified lengths. The chokes attach chokes (cables or steel chains) around the records to either slide (pull) by a tractor or are fed through a cable slide system to the landing area or deck, where the logs are separated.
By species and type of product, such as pulp, lumber, or chipboard, and loaded onto trucks. Hunters and cheat hunters install and dismantle cables and wire ropes for the sliding system. Wood sorters, marking machines, moving machines, and wood chippers sort, mark, and move logs, by species, size, and ownership, and maintain machinery for crushing logs.
19. Business Development Engineer
Average Salary – $102,368 per year
A business development engineer, or BDE, tests novel product development techniques in the lab, designs equipment setups, and guards against potential safety hazards during project operations. Tasks may include quality control, implementing improvements to the manufacturing process, keeping records, and producing product documentation, depending on the industry type.
20. Carpenter Foreman
Average Salary – $58,793 per year
The task of monitoring or overseeing other carpenters falls to the carpenter foreman. He oversees training, coordinates projects related to carpentry, and purchases equipment when needed. In addition, he ensures that other carpenters adhere to industry standards.
21. Vice President Machinery and Equipment
Average Salary – $145,482 per year
As the Vice President of Machinery and Equipment, you will be required to perform an appraisal of your customers' machinery, personal property, and equipment. Financial reporting, purchase price allocation, and tax monitoring are all aspects of this basic industry career path. You will also perform pricing modeling, data manipulation, on-site customer meetings, and market research.
How to become eligible for best paying jobs in basic industries?
Most jobs in the basic industry only require a high school diploma, which can be very helpful for those people who don't want to go to college. And it might be appealing to those who want to become self-independent or support their families.
Also Read: 30 Best High Income Skills to Learn
How to find jobs in basic industries?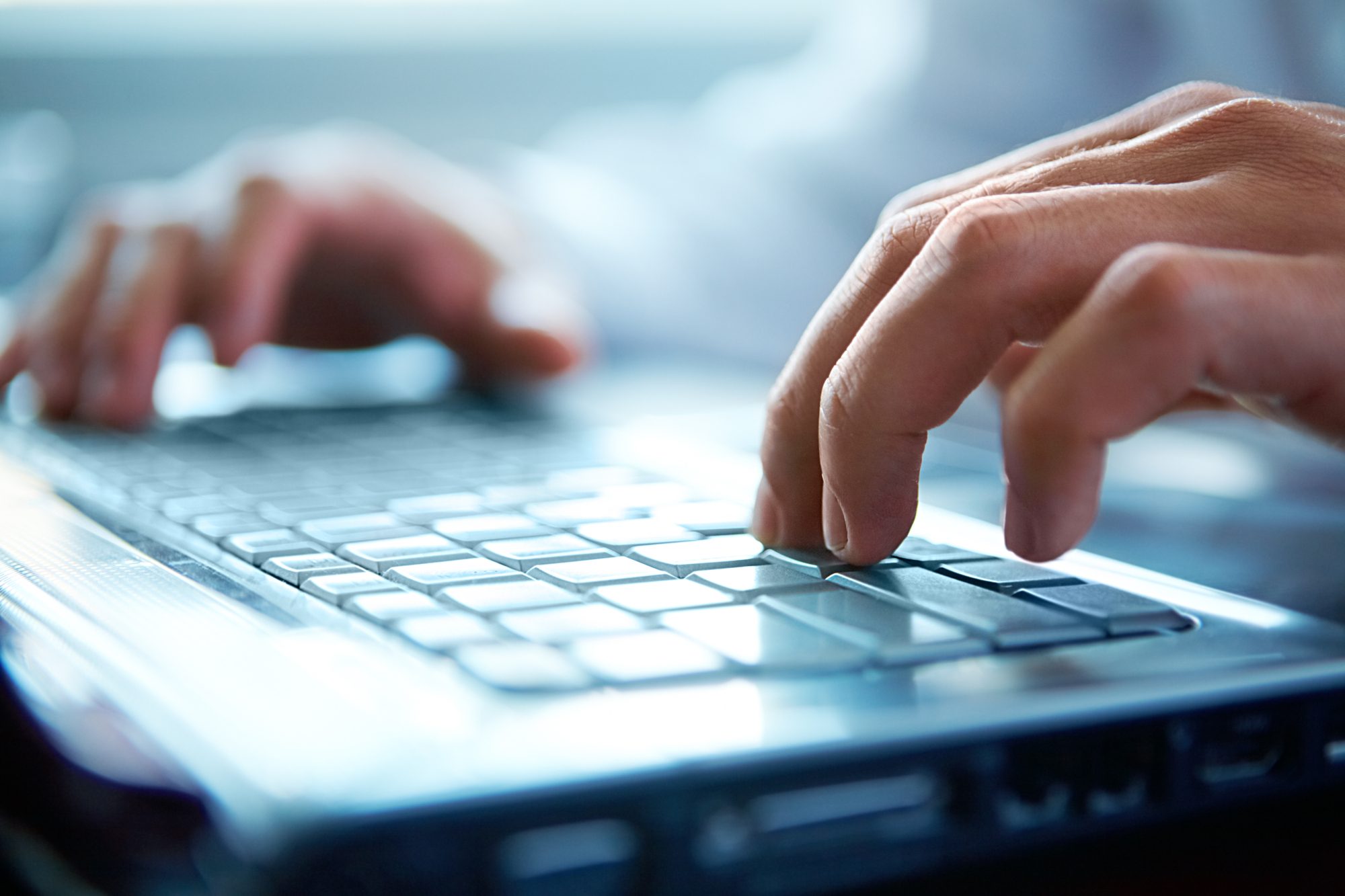 One can directly approach the established companies in the basic industries and look out for openings in them. Jobs in basic industries can also be found online. A few sites where you can find best paying jobs in basic industries are:
Is working in basic industry worth it?
Yes, it is. A basic industry job is a good career path. Although each career path has different requirements, the overall job prospects in these industries are stable. Demand for commodities such as coal for energy, wood for furniture, and cotton for clothing will continue to grow.
Increased demand for finished goods from the manufacturing sector automatically leads to increased demand for raw materials from the basic industries. If you want the highest-paying jobs in the basic industry, consider the oil, gas, and petroleum sectors.
What are some requirements of basic industry Jobs?
You can select any job from the wide range that basic industries offer but you must keep in mind that most of them require physical activities like standing, running, etc.
Is there Job Satisfaction in basic industry jobs? 
Job satisfaction in industries depends on job level and education level. Basic industries contribute a large share of any country's GDP, ranking third after manufacturing and services because of that it is said that you get the best-paying jobs in basic industries.