Law is a popular degree among students. It teaches a student about legal matters, case studies, policies, and theories. With the help of law, you can understand contemporary sociology, business, politics, ethics and morality. Being a lawyer is among the most desired profession, especially in Canada. Like any other field, Law has branches and some types of lawyers get better pay than others. In this article, we will cover some of the highest paying law jobs in Canada and answer questions like are lawyers highly paid in Canada? and is a law degree worth it? If you are a Canadian student or planning to do law in Canada then this article can help you decide which type of law degree will suit you.
Major Fields of Law
Lawyers need to gain expertise in their field to successfully navigate the legal ocean. An aspiring law student is always confused about the field they should select. Always choose a field following what is in demand, what is the most lucrative field, and where your interests lie. Also, check our list of highest paying law jobs in Canada before selecting a field. Here are some of the best fields for law students.
Corporate Law: This field deals with day-to-day typical corporate practice and also handles business affairs. Things like liability, compliance, and contracts fall under this field. Lawyers specializing in corporate law can help businesses with paper works, navigate them through situations like bankruptcy, etc.
Complex Litigation: To specialize in this file you need incredible attention to detail and immense patience. It is lucrative as it involves corporate lawsuits, high stakes, and a lot of motions filed in court. The cases in this area are stretched for a long period. So, this is a good route for people looking for large payoffs.
Intellectual Property: This is an era of the internet and thus the field of intellectual property is more in demand. Lawyers who specialize in this area help people or institutions protect their projects as well as ideas from theft or duplication. They deal with copyrights, patents, trademarks, etc.
Tax Law: This field is really lucrative but pretty complex and ever-evolving. The lawyers of this specialization guide people through issues with the IRS, estate planning, audits, etc.
Criminal Law: If you opt for this area, you will see a lot of courtroom drama. In such a field you can be a dense lawyer or a prosecutor, you need to protect the basic rights of your clients.
Civil Rights: It's a very important field of law that deals with basic human rights.
Healthcare: In countries like the USA where the healthcare laws are still in flux, the healthcare field is a great option for lawyers. In this field to reap benefits, a lawyer needs to be always up to date on regulations.
Family Law: This field is incredibly diverse. Attorneys need to deal with a wide variety of situations ranging from domestic abuse to adoption.
Sports and Entertainment: The attorneys in this area deal with IP law, royalties, contract negotiation, disputes, compensation, etc. The key to success in this field is not to be intimated by successful people.
Labor Law: The lawyers in this specialization are always in demand as the rights concerning workers are ever-evolving. In this field, attorneys need to deal with cases ranging from compensation to sexual harassment and many more.
Top 11 Highest Paying Law Jobs in Canada
Canada is a great place for practicing law as this country pays law professionals a lot. However, your pay depends on what area of law you are in. Getting a law degree is hard work and it is vital that you pick a field that is worth the effort you put in. Let us start our list.
1. Attorney at Law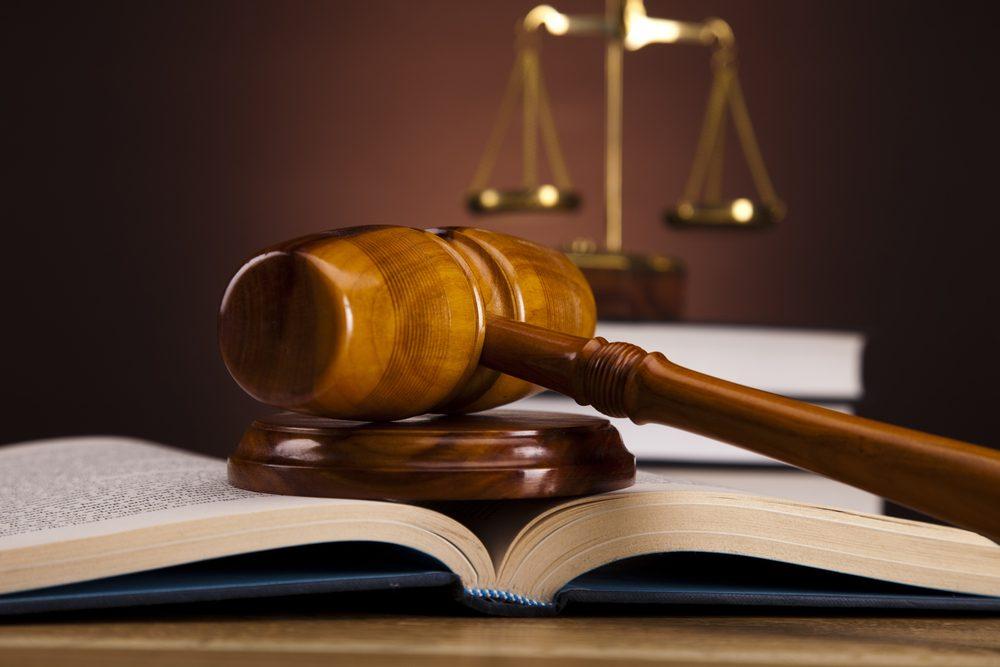 An attorney of law counsels and represents his client's legal rights in criminal and civil cases. He is also known as a trial lawyer. Depending on whom he is representing his responsibilities can vary. His duties largely involve helping his clients prepare legal documents that are used in court and pleadings, in pre-trial counsel, and representing his clients during hearings and trials. He can practice law independently or work at a law firm. Their national average salary is close to $61,110 per year.
2. Patent Attorneys
They help their clients secure patents for new products, ideas, or inventions. Their duty involves preparing patent paperwork that describes what product or idea or invention their client wants to protect. They submit the patent paperwork to the necessary agencies and to ensure that their client's patent is unique from other existing patents they also review the proposed patents for their clients. In courtroom proceedings, they represent their clients. Even in cases revolving around patent disputes and intellectual property they are the ones who represent their clients. Their national average salary is close to $58,741 per year.
3. Legal Managers
These managers offer legal advice to an organization or company. They prepare drafts of new contacts for executives to sign as well as review. They also organize and distribute regulatory documents. It is to make sure that the company adheres to industry regulations. In any company proceedings like mergers and lawsuits, these managers provide legal guidance. Legal managers are required to have extensive knowledge about different aspects of business and business law as their work typically deals with companies. Their national average salary is close to $67,536 per year.
4. Lawyers
Lawyers have the job of representing their clients in legal cases. They provide their clients with legal advice during, before, and after court proceedings. Lawyers review evidence to develop arguments that can be used in court. They prepare documents like witness statements and plea agreements. In the court, during trials and hearings, they argue cases. They often work at law firms and they also serve multiple clients at a time. Their national average salary is close to $99,106 per year.
5. Intellectual Property Paralegals
These law professionals help attorneys specializing in protecting their clients' IPs. They organize paperwork like patent applications, review sensitive information while maintaining security, and research intellectual property pieces to identify similar products from different sources. They work with many types of intellectual property, like trademarks and patents. Their national average salary is close to $62,319 per year. This job is in the trend as copyright issues are increasing due to online piracy and negligence. It is definitely among the highest paying law jobs in Canada.
Also Read: 30 Best High Income Skills to Learn
6. Family Lawyers
They settle cases that are related to events within families, such as custody or divorce. During negotiations, they mediate between family members or spouses. Family lawyers draft paperwork for adoption contracts, prenuptial, etc. They represent their clients in court. They also draft documents like wills that distribute the estates of deceased family members among the living relatives. Their national average salary is close to $95,906 per year.
7. Corporate Counsels
These counsels specialize in offering legal protection to corporations or businesses. They research to build cases for companies, provide guidance on contracts as well as other legal negotiations, and advise clients to stick to government negotiations. Corporate Counsels can work for any organization be it with companies, non-profits, governments, etc. They usually serve one client at a time. Their national average salary is close to $122,856 per year.
8. Personal Injury Lawyers
These lawyers engage in cases of people who have experienced injuries they aren't personally responsible for. They research a location or product to ascertain how it might be responsible for a client's injury. They negotiate statements for their clients after gathering insurance information from the parties involved in the accident. These lawyers also represent clients who suffered injuries during automobile accidents. In such cases, they gather and use evidence to prove who was responsible for the incident. Their national average salary is close to $94,019 per year.
9. Litigation Attorneys
These attorneys represent their clients in civil lawsuits. The subject of each case they pick can make their job duties vary. Their basic responsibilities are drafting pleas and other types of documents for their clients, reviewing evidence during the investigation process, and throughout all stages of a case maintaining an organization over discovery. These attorneys also represent their clients in court by arguing cases in hearings and trials. Their national average salary is close to $217,983 per year which puts this job on this list of highest paying law jobs in Canada.
10. Employment Lawyers
During court cases related to topics or events at a particular company or a specific workplace, these lawyers represent employees or employers. They inform the employees about their rights, prepare clients for legal events, and help employers verify that their work operations adhere to laws and regulations. Employment Lawyers typically work for either employees or employers. They engage in mediation and negotiations. Their national average salary is close to $84,197 per year.
11. General Counsels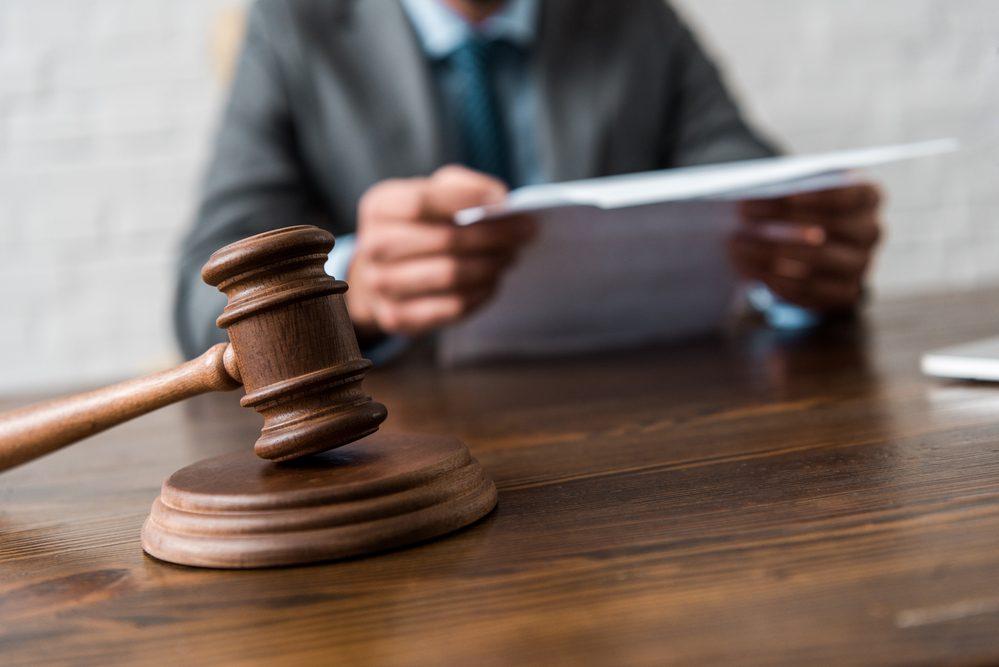 They provide legal advice to clients, often to organizations, and businesses. They help companies arrange transactions like acquisitions and mergers. General Counsels review companies' operations to make sure that all employees obey legal regulations. They gather and fill out paperwork to prepare the business for tax season. At once they can take responsibility for multiple facets of law. The national average salary for a general counsel is close to $114,079 per year.
Also Read: The 41 Cheapest Places to Live in Canada

FAQs
After learning about the fields of law that pay the most, there might be some questions popping up in your mind like are lawyers highly paid in Canada? Given below, we have answered some of the most common questions asked by law students about studying law in Canada.
Which fields of Law pay the most?
In the field of law, the amount of money you earn depends on a lot of factors like your education, geographical region, size of a law firm, and skills and experience. Depending on these factors your salary differs. Some of the highest-paid fields of law in the world are healthcare, intellectual property, tax law, corporate law, etc. Among these fields, medical lawyers make the most money.
Is a Law Degree worth it in Canada?
In Canada, the law isn't such a hyped degree, the students prefer to study things like economics, finance, pedagogy, etc. But still, you should give a shot to a law degree in Canada as it is one of the highest-paid occupations here. Additionally, the law schools in Canada are famous all over the world. They train students accurately and seriously. So, if you have a passion for law then a law degree is worth it in Canada.
Are Lawyers highly paid in Canada?
In Canada, the national average salary for a lawyer is close to $107,432 whereas the national average salary for an attorney in the USA is close to $115,788. So, Canada does pay a good salary to its lawyers. Canada is second on the list of countries in the world that offer the highest salaries to lawyers. So, are lawyers highly paid in Canada? The answer is a resounding yes.
Is Law a Good Career in Canada?
Yes, the law is a good career option in Canada. It is one of the highest paying careers in Canada. We have seen that there are many highest paying law jobs in Canada. Moreover, the law schools in Canada are famous all over the world. They make you ready for the law world with their strategic teaching.
Are Lawyers in demand in Canada?
After learning that is law a good career in Canada, it's time to learn about the demand for lawyers in Canada. There is a huge demand for skilled workers in Canada to fill shortages in its labor market. Lawyers are among the other professionals that are in high demand here. If you are looking to practice law jobs then you can sure try your hands in Canada.
Which type of Lawyer earns the most in Canada?
There isn't any specific information about what type of lawyer warns the most in Canada but in the world, the highest-paid type of lawyer is a patent attorney. They have one of the highest median salaries. Their salary can range from $24,826 to $ 668,655. Now you know which type of lawyer earns the most in Canada.
How many Hours do Lawyers work in Canada?
There isn't any specific credible information about the work hours of lawyers in Canada but in general, the working hours of lawyers depend on the type of lawyers they are and who are they working for. Additionally, some cases require a lot more time and attention than others. Most lawyers work about 40 hours per week. But the work hours can go to 66 hours per week in large firms, 42-54 hours per week in small and medium-sized firms, and in government agencies, the work hours can go up to 40 hours per week.
Also Read: How to Use Expedia Points? A Complete Guide

Which Country pays Lawyers the most?
Switzerland is the country that pays lawyers the most. The average annual income of a lawyer who is practicing here is close to 260,700 USD. Additionally, in Switzerland, a lawyer's skills and experience are the basis of his value and net worth. Canada is only second to Switzerland in terms of paying the lawyers the most.