Having friends can be a deeply satisfying experience with various advantages and perks. It not only enhances social connections but also raises emotional well-being and mental health. If people naturally gravitate towards you, chances are you possess qualities that make you an exceptional friend in real life. Using your amiable nature and charm, you can get paid to be a friend online. In this article, we will look at some of the best platforms where you can become a virtual friend. Your companionship can be a valuable support for those who struggle to form real-life friends.
Who is a Virtual Friend?
A virtual friend refers to a genuine human connection formed online, where individuals seek emotional support, engaging conversations, and companionship through digital interactions. Unlike futuristic AI friends or scripted chatbots, this concept revolves around real people connecting and bonding with others on the internet.
Virtual friends offer a listening ear, share experiences, and bring laughter to those seeking meaningful connections in the digital realm. As technology advances, the topic of AI friends and their potential impacts could be explored in future articles. However, the current focus remains on authentic human interactions online.
How to Get Paid to be a Friend Online – Best Platforms
Virtual friendship websites offer paid companionship for those who struggle with in-person socializing, such as introverts, individuals with busy lives, or those facing physical or mental health challenges hindering social interactions. This service provides a positive and increasingly popular means to become a virtual friend.
Rent a Friend is a legitimate platform that lives up to its name, offering individuals the opportunity to rent companionship from others. The focus of the service is entirely on platonic relationships, with options for both in-person meet-ups and virtual friendships conducted solely online.
The platform encourages users to highlight any special skills they possess in their profiles.
This allows people to not only connect with new friends but also to learn something new in the process.
The appealing aspect is that you get to keep every dollar you earn, as the website doesn't deduct any commission from your earnings.
Clients pay a small membership fee, ensuring that those who reach out are genuinely interested in making connections, rather than random passersby.
This approach not only benefits you financially but also ensures a higher level of seriousness and commitment from potential clients.
By knowing that members have paid for the service, you can trust that those who contact you are genuinely interested in building a virtual friendship.
As a friend for rent, you have the flexibility to set your own hourly rate, with most people typically charging between $15 and $50 per hour. This is a great website to get paid to be a friend online.
FriendPC is another prominent friendship platform where individuals can earn money by offering companionship. It offers various opportunities, including virtual friendship, life coaching, virtual gaming, and more. This is one of the best platforms to become a virtual friend.
A significant advantage of FriendPC is that it provides quick payments, enabling you to receive your earnings on the same day you connect with your clients.
You have full control over your pricing, schedule, and contact arrangements with your clients.
Additionally, the platform offers 24/7 support to ensure your safety and peace of mind.
The platform offers various communication options like text messages, chat rooms, phone calls, and online calls, catering to your preferences.
FriendPC applies a minimal fee of around 5% to your earnings, leaving you with the majority of your income.
Offering social media chatting services at a rate of $5 to $15 per hour, and phone or video call services at a rate of $15 to $30 per hour.
FriendPC is not limited to just friendship; it also accommodates people seeking to acquire new skills or find a life coach. If you can offer any of these services, exploring FriendPC might be a worthwhile way to earn some extra money.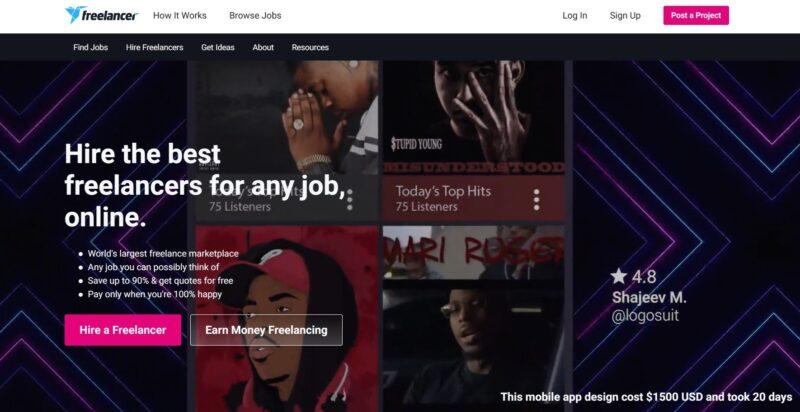 Freelancer is a well-known platform where individuals can find various services, including opportunities to earn money as a virtual friend. Upon registering on the site, you can become a paid friend and bid on up to eight projects for free, and purchase additional bids if needed.
While Freelancer serves a broader audience and isn't exclusively for virtual friends, its large size helps in filtering out potential scammers, providing a safer environment for users.
The payment process on Freelancer is highly secure and efficient, ensuring timely payouts. Users are required to link their accounts to PayPal, a card, or a bank account, guaranteeing that they receive their earnings promptly.
An advantageous feature of Freelancer is that teenagers aged 15 to 18 can use an adult's account with their permission, making it a valuable opportunity for young individuals to earn money by offering their friendship services.
To find opportunities for getting paid as a virtual friend, users can utilize the search function with terms like chat and friend, which will reveal several possibilities with average bids ranging from $12 to $25 per hour.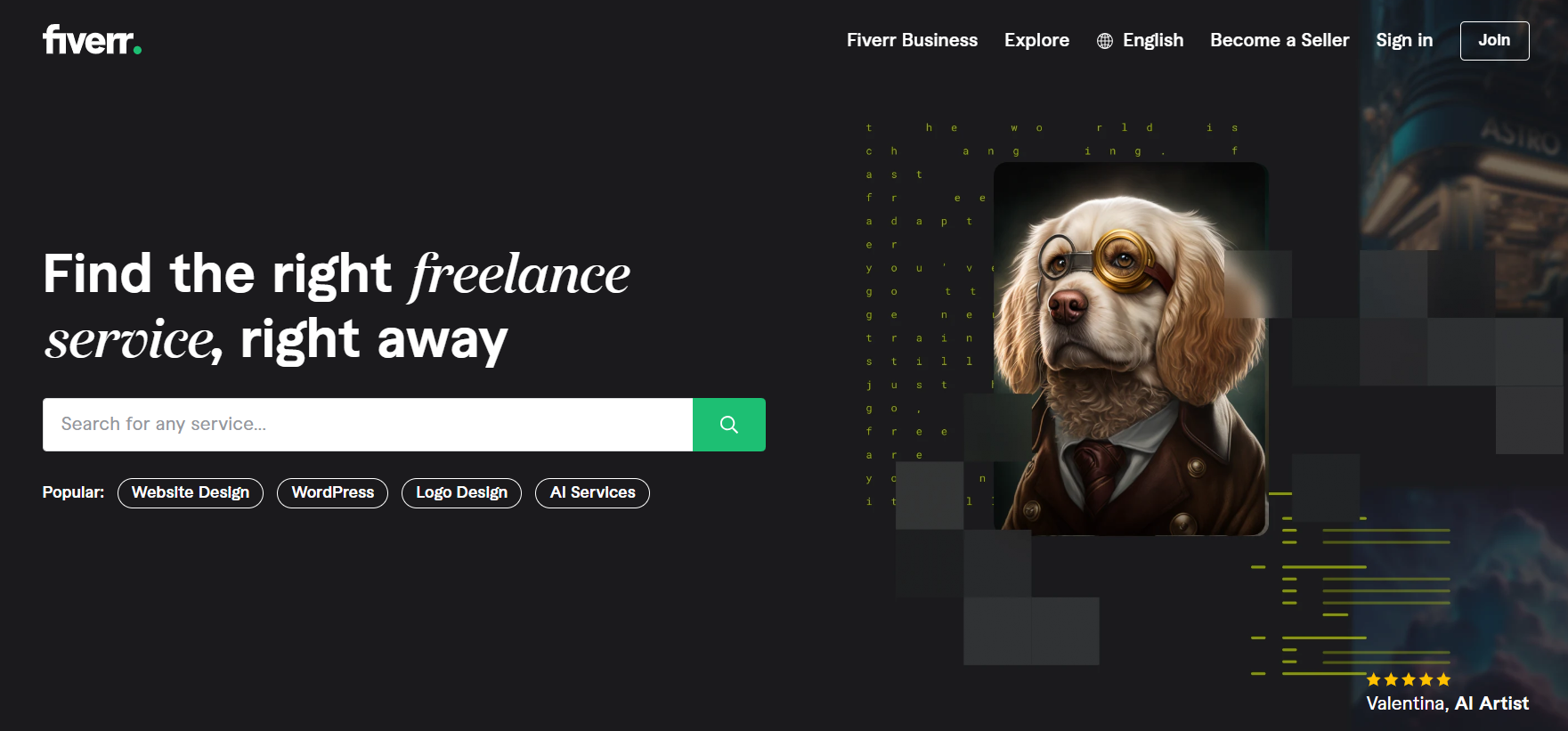 Fiverr is a website where people can hire freelancers to do various tasks. One of the tasks that you can offer on Fiverr is to talk to people. To do this, you will need to create a profile and set your hourly fee. Once you have done this, people who are looking to talk to someone will be able to find you and hire you.
There are a lot of people offering this service on Fiverr, so it is important to find a way to make yourself stand out from the crowd.
You can do this by writing a compelling profile that highlights your skills and experience.
You can also offer additional services, such as providing advice or companionship.
Fiverr is a large website with a lot of traffic, so there is a good chance that someone will want to talk to you.
It is important to keep in mind that the average fees for this service are lower than on some other websites. You can expect to earn between $5 and $25 per hour. Now you know how to get paid to be a friend online through this platform.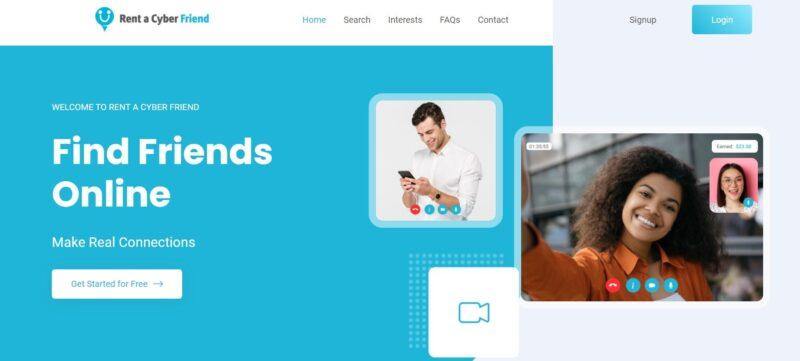 Rent a Cyber Friend is similar to its counterpart, Rent a Friend, but with a focus on virtual companionship, where individuals can get paid for being online friends. It is a platform that reimagines the concept of pen pals for the digital and mobile age. Like the other sites, it allows individuals to post gigs, and cyber friends can bid on them.
To become a member, you create a profile detailing your location, interests, and preferred communication methods, such as Facebook Messenger, Skype, WhatsApp, among others.
Before registering, you can browse through existing profiles to understand the information you would need to provide as a potential cyber friend.
The platform is open to friends and gigs from all over the world, making it a viable option for UK and US-based individuals seeking virtual friendships.
Rent A Cyber Friend also encourages members to create virtual products they can sell, broadening the possibilities for side income.
You can start as a Basic Member for free and either offer or bid on gigs. Upgrading to a paid membership opens up more opportunities for you to bid and provides access to additional gigs.
Majority of Cyberfriends charge rates ranging from $0.10 to $1.00 per minute. Considering the platform's 20% commission from these fees, this means you can expect to earn approximately $4.80 to $48 per hour. This app should be in your list if you want to become a paid friend.

Unlike traditional platforms for paid friendships, PenPal World is a unique search engine that connects you with like-minded individuals from all around the world based on shared interests.
Signing up is easy and free, allowing you to start communicating with friends right away.
For a more enhanced experience, consider opting for a VIP membership at $0.10 per day, enabling you to contact up to 50 friends daily. However, even with a free account, you can still make three connections per day.
The platform allows you to set your rates, with over 3 million active users globally, providing endless possibilities.
While PenPal World isn't explicitly designed for paid virtual friendships, it offers the chance to connect with people and potentially offer your services. It's important to note that if your sole purpose is to get paid for friendship, PenPal World may not align with your expectations. This is a great website to get paid to be a friend online.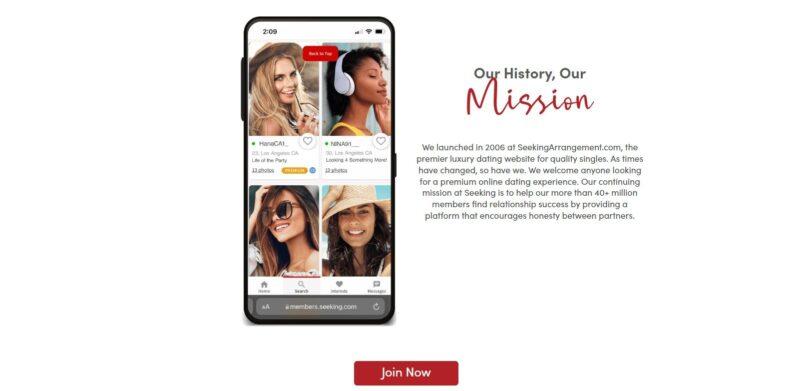 Seeking is a unique platform where individuals can receive compensation for being online companions, primarily catering to women engaging with men. The app allows users to offer a range of services, from simple phone calls to webcam chats. This is one of the best platforms to become a virtual friend.
The significant advantage of this platform is that users have full control over the services they choose to provide, ensuring their comfort and boundaries are respected.
One key aspect of the process involves undergoing a background check, which might be an essential safety measure, as all members are also verified through this process.
Many of the members on the platform are financially well-off, adding an element of financial security to the arrangement.
It's vital to recognize that this platform caters specifically to men, so potential users must be comfortable providing services to male clients.
On average, users can earn approximately $30 per hour. However, the potential for higher earnings exists if they establish direct arrangements with clients. If this is something that aligns with your preferences, it might be worth considering giving it a try!

Papa sets itself apart from typical gig-economy platforms by offering a truly distinctive service that blends financial rewards with a meaningful purpose. You can become a paid friend through this website.
Its primary focus is on connecting individuals with elderly people in their local community and compensating them for being virtual companions.
What's especially appealing about Papa is that you don't require formal qualifications to provide care and companionship to the elderly.
The essential qualities needed are a friendly personality and a genuine desire to make a positive impact.
While other online platforms might offer higher earning potential as a virtual friend, Papa uniquely offers the chance to both earn money and contribute positively to society. It's a win-win scenario that's difficult to match.
As a Papa Pal, you have the opportunity to make a genuine difference in the life of an older adult, all while earning a competitive rate of up to $25 per hour. For millennials seeking a way to supplement their income while making a meaningful difference in the world, exploring Papa is highly recommended.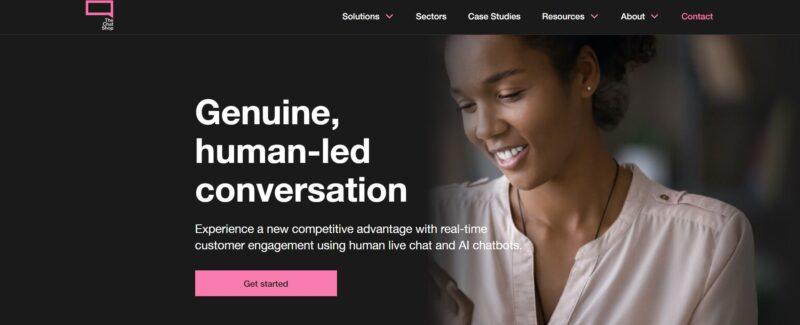 When considering opportunities for earning money by providing online companionship, The Chat Shop should not be overlooked. While primarily focused on customer care services for small and mid-range businesses, this platform offers a unique chance to connect with people worldwide who seek someone to talk to, and you can get paid for it.
It's important to note that the application process is thorough, involving a background check and a requirement to demonstrate a typing speed of at least 65 words per minute.
One advantage is that you'll be engaging in text-based conversations for compensation, eliminating the need for phone calls or webcam interactions.
As a virtual friend, you can chat with customers, and the best part is that you only need to text to get paid.
As an online friend with The Chat Shop, you have the potential to earn an average of $15 per hour, which is quite appealing. Now you know how to get paid to be a friend online through this platform.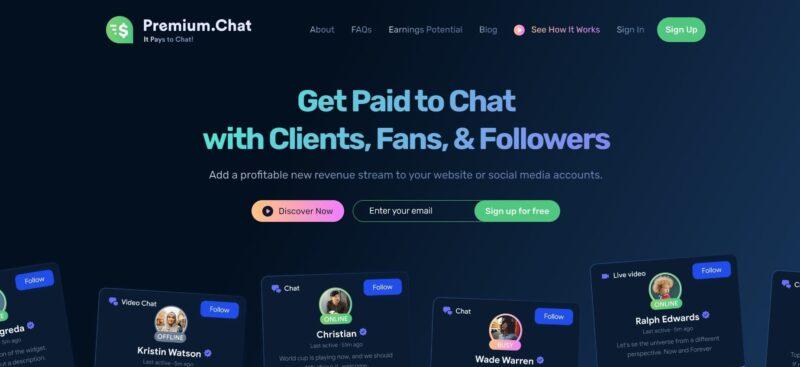 Engaging in Premium Chat offers an excellent opportunity to generate extra income by becoming a virtual companion and connecting with individuals worldwide.
One of the best aspects of this platform is that you don't need any special qualifications or certifications to get started. Simply sign up, initiate conversations, and get paid for being a virtual friend!
Premium Chat provides a fun and effortless way to earn extra income while enjoying conversations with strangers.
In text chat sessions, you can typically earn between $1 to $5.99 per minute, while video chat allows you to earn up to $8.99 per minute! If you prefer a flat billing option, you can make an average of $25 per hour.
It's essential to note that your net payout is 60% of the amount you earn, and you can only chat with one person at a time. Nevertheless, with the potential to earn anywhere from $25 to $149.75 in less than an hour, it's certainly an opportunity worth exploring. This app should be in your list if you want to become a paid friend.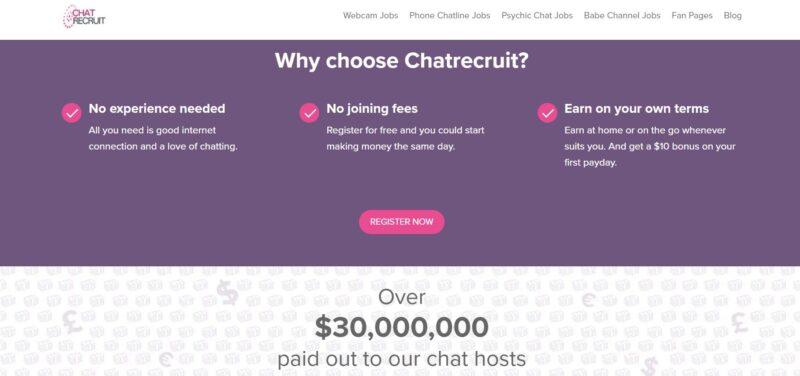 If you are a woman and comfortable with the idea of being paid to be an online companion for men, you might want to consider exploring the opportunities available on Chat Recruit.
This platform focuses on providing phone and webcam chat jobs and gives you the freedom to set your own rates. They claim to have already disbursed over $30 million to their members.
If you are seeking a flexible side gig to earn substantial income, this could be a suitable option.
However, it's crucial to remember that this type of work may not be suitable for everyone, so it's essential to ensure that you feel comfortable with the nature of the job they offer.
By engaging in text conversations, one can earn $2 per minute. Offering webcam services can increase the rate tenfold. This is a great website to get paid to be a friend online.
Also Read: 10 Tips to help you choose between online courses of education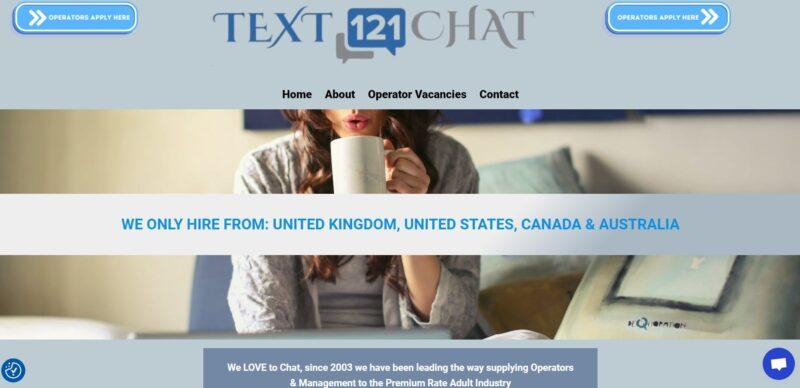 If you're interested in exploring more mature avenues for becoming a virtual companion, Text121Chat might be a suitable choice for you.
This platform operates entirely in a virtual environment, eliminating the need for in-person meetings.
It allows you to maintain anonymity by concealing personal information such as your phone number and address.
If you're willing to commit to sending a minimum of 2,000 messages per month, this opportunity is definitely worth considering.
The current earning potential is approximately $0.07 per message, with the possibility of higher income as you gain experience. This is one of the best platforms to become a virtual friend.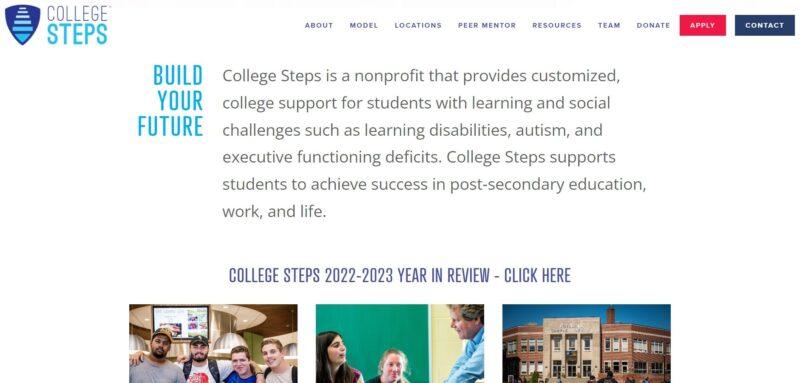 Navigating college life can be challenging, especially for newcomers striving to build meaningful connections. Thankfully, College Steps offers a unique opportunity to earn money while becoming a friend, mentor, or campus guide to fellow students.
Primarily designed to connect college guides and mentors with new students and those with disabilities, the platform also fosters genuine friendships. The flexibility to engage either virtually or in person adds to its appeal.
The beauty of this platform lies in the freedom to choose the purpose of connecting with others, whether it's mentoring a sport or simply hanging out.
Keep in mind that College Steps operates in a limited number of US colleges, and applicants are required to commit to at least two semesters of work.
On average, participants can earn between $10 to $15 per hour while expanding their social circle through College Steps. For college students seeking a way to earn extra income and forge new friendships, College Steps presents a compelling and worthwhile option to become a paid friend.
14. College Pirates
College Pirates offers a unique opportunity to earn money by becoming a mentor to college students, although its primary purpose is not solely focused on making online friends.
The platform facilitates connections between mentors and students whose needs align with the mentor's expertise and background.
Moreover, the mentoring sessions can take place via chat, voice, or video, granting mentors the flexibility to choose their preferred communication method.
The mentorship involves providing valuable insights, either general advice on common college challenges or specific guidance related to major selection.
Both current students and recent graduates are eligible to join as mentors.
However, to qualify, they must have at least one year of experience in the specific college or major for which they wish to offer guidance.
By participating in this platform, individuals can receive compensation of up to $80 per consultation. Now you know how to get paid to be a friend online through this platform.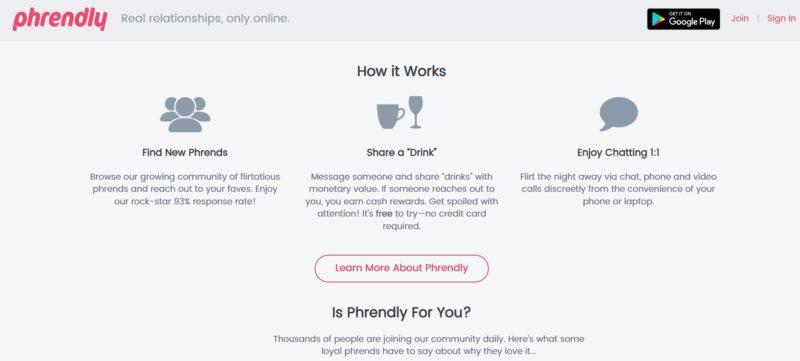 Phrendly is a platform offering an opportunity to become a virtual companion and engage in adult conversations, if that's of interest. However, the service is currently available only in the United States and Canada.
If you are 18 years or older and enjoy text, audio, or video chatting with people, this platform might be a suitable fit for you.
Additionally, rest assured that Phrendly prioritizes your privacy and will take measures to safeguard your personal information.
It's essential to mention that Phrendly will deduct a 30% cut from your earnings, excluding any tips you receive.
As a virtual companion, you will receive tips for your time, and on average, you can expect to earn around $50 per hour. For those intrigued by this prospect, it's worth exploring. This app should be in your list if you want to become a paid friend.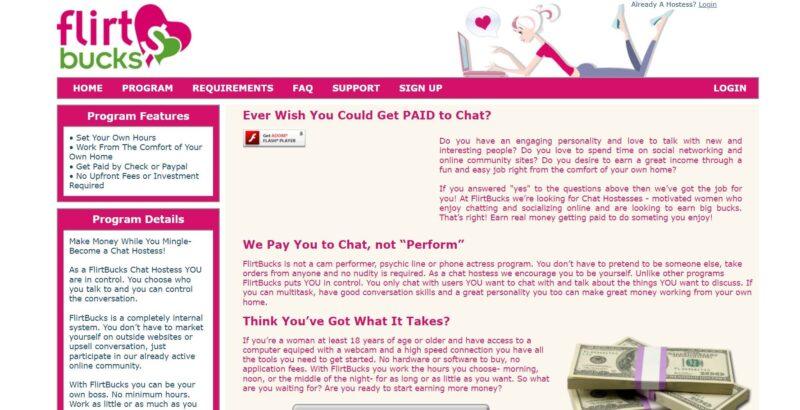 FlirtBucks is an unconventional dating platform that offers an opportunity to earn extra income by becoming a virtual online friend. Membership is open to individuals above 18 years old, who can engage in text or video chats, maintaining full control over their interactions. This is a great website to get paid to be a friend online.
While the initial pay may be relatively low, experienced members can enjoy higher rates over time.
One of the appealing aspects of FlirtBucks is its flexible schedule, allowing members to work at their own pace and on their preferred timetable.
Text-based chatting is an option for those who are not comfortable with video calls, making it accessible to a broader range of individuals.
To access all features on the platform, users are required to complete a profile verification process, ensuring a safer and more authentic community.
The platform compensates its members at approximately $0.1 per minute for text chats and $0.4 per minute for video chats. All that's necessary to earn money is exceptional communication skills and a willingness to engage with others either through text or video chats.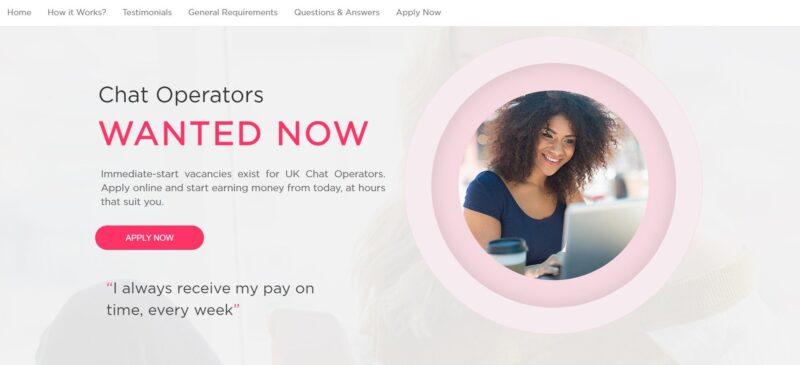 Adult Chat Jobs is a UK-based company offering a unique opportunity for individuals to earn money anonymously by engaging in text conversations with strangers as an admin. This is one of the best platforms to become a virtual friend.
Participants have the freedom to create and embody any persona they desire.
It's important to note that this opportunity is exclusively available in the UK and requires applicants to be at least 23 years old.
To maintain active status on the platform, admins must respond to a minimum of 75 messages over a three-week period.
Compensation is provided on a weekly basis through direct deposit, with an average earning potential of approximately $300 per week. If you meet all the requirements and abide by the specified restrictions, Adult Chat Jobs can serve as a profitable means of generating supplementary income.
TexKings is an online platform that offers women the opportunity to become a paid friend and earn money by engaging in phone or text-based conversations with men.
While it falls into the category of adult chat jobs, it can prove to be a lucrative option. As with any job, there are certain requirements to consider.
You should be able to type at a minimum speed of 25 words per minute, and the expected workload ranges from 12 to 20 hours per week.
However, if you possess fast typing skills and are seeking an additional income stream, exploring this opportunity may be well worth your while.
On average, you can expect to make around $500 per week, with weekly payments conveniently processed through direct deposit.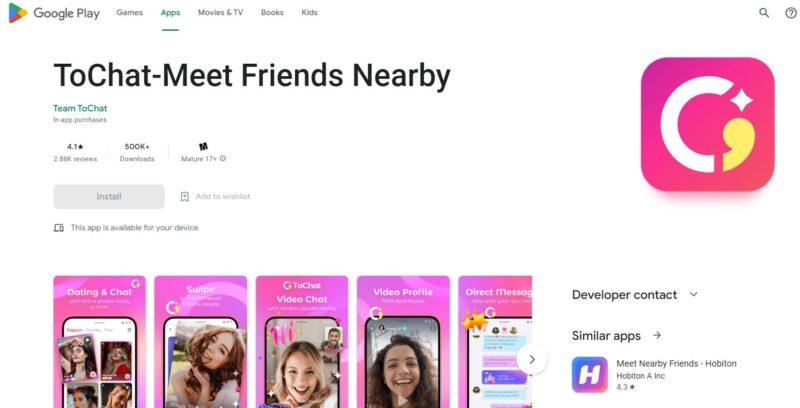 Tochat is an app that allows users to find and get paid for virtual friendships through live video chatting. It is designed to help users build genuine connections with others, and it rewards users for being active on the platform.
Users can earn money by having 1-on-1 private live video chats with others on the platform.
They can also earn money by receiving gifts from other users, which can then be cashed out.
The earning potential of Tochat depends on the number of live video chats and gifts that a user receives. The value of gifts can vary, but they can typically be worth a few dollars each.
According to the Tochat website, users can earn an average of $10 per hour for live video chats. It is a great option for people who are looking to make some extra money while also making new friends. Now you know how to get paid to be a friend online through this platform.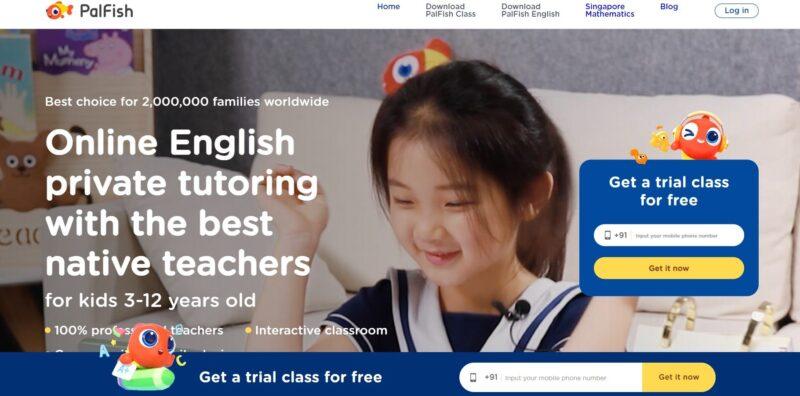 Palfish is a mobile application that facilitates connections between English speakers and individuals who are eager to learn the language. If you enjoy having casual conversations with people of various age groups, you can participate in their free talk program.
This platform offers two distinct programs: Free Talk program, allowing unstructured conversations with learners of all age groups, and Official Kid's Course, providing structured learning sessions for school-aged children.
Palfish is an excellent platform for individuals who have a passion for teaching English or wish to explore the field of education. You can start right away without the need for any specialized training.
To be eligible for teaching on Palfish, you must be a citizen of a native English-speaking country and hold a TEFL certification. This ensures that the learners receive high-quality instruction from qualified educators.
The best part is that this program offers a competitive payment structure, allowing you to set your own hourly rate. On average, you can earn between $12 to $30 per hour, making it a rewarding opportunity. This app should be in your list if you want to become a paid friend.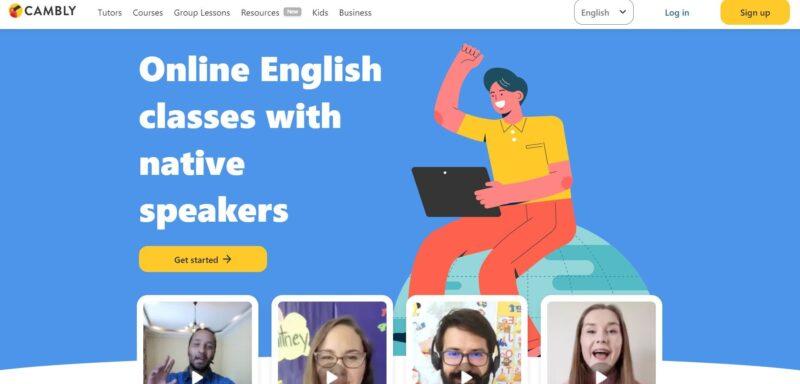 An additional avenue for earning money as an online companion, which you might not have considered, involves using Cambly—a platform designed for conversing with English learners. This is a great website to get paid to be a friend online.
By simply logging on and waiting for students to join, you can engage in chats and assist them in practicing their English proficiency.
What sets this platform apart is its remarkable flexibility; you can conclude the conversation at your convenience.
Whether you are a native English speaker or proficient in the language, you can aid others in improving their skills while earning money from the comfort of your own home.
On average, Cambly offers an income of approximately $10 to $12 per hour, making it an excellent opportunity to earn extra income during your free time. For those seeking a fun and convenient method to supplement their income by being an online friend, Cambly is definitely worth exploring.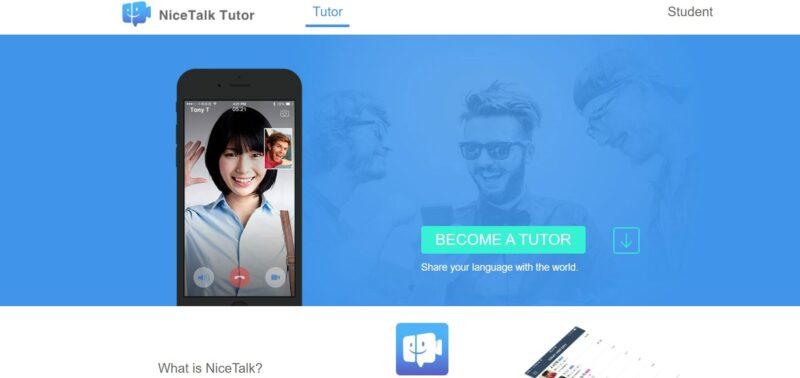 NiceTalk Tutor is a fantastic app that links English speakers with Chinese students eager to improve their language skills. This is one of the best platforms to become a virtual friend.
No degree is necessary to get started, although possessing a TEFL or TESOL certification is definitely a bonus.
The convenience of using your phone means you can chat with them anytime and from anywhere you wish.
Before signing up, it's essential to keep a few things in mind. A fast internet connection is a requirement, and you'll need to undergo a selection interview.
The pay is quite attractive, averaging around $10 to $12 per hour, simply by engaging in conversations with your new Chinese friends!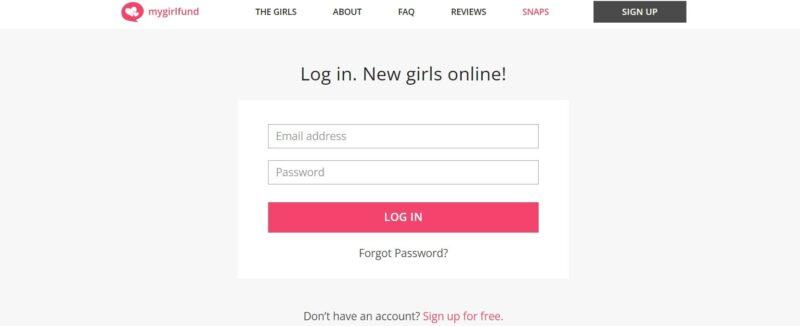 MyGirlFund is an exclusive platform designed for women seeking opportunities to earn money by being online companions. You can become a paid friend through this website.
One of the platform's main advantages is its strict privacy policy, ensuring that your identity remains confidential, giving you peace of mind.
Numerous chat hostesses have reported impressive annual earnings, some surpassing $30K, making this an enticing option for those interested in becoming virtual friends for compensation.
You can engage in text or video conversations, facilitating meaningful connections with others.
If you're intrigued by the idea of making money as an online friend, it's definitely worth exploring. You can earn an average of $50 per hour.
Lip Service is an excellent opportunity for women looking for a unique professional path. It operates as a professional call center service, representing small businesses and engaging with people on their behalf.
To become a part of Lip Service, you only need to be 21 years old. Possessing a charming personality and attractive appearance can be advantageous.
The flexibility of the job is a major perk, enabling you to work at your convenience.
However, it's essential to note that this opportunity is exclusively available to individuals residing in the USA and Canada.
This platform allows you to earn an average of $80 per hour. Now you know how to get paid to be a friend online through this platform.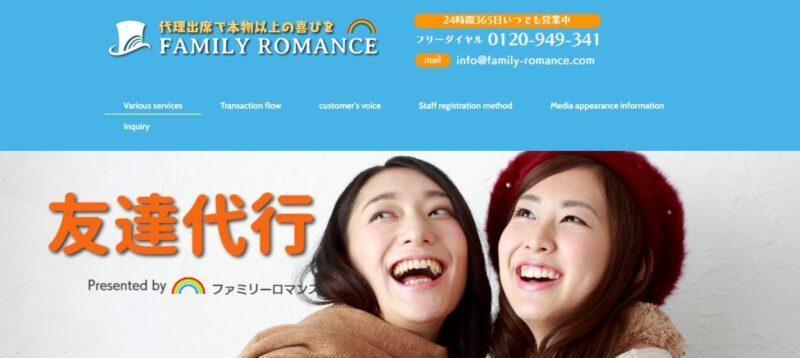 Family Romance, a Japan-based company, specializes in connecting individuals with like-minded companions, including friends and families.
As the company gears up for global expansion, it presents an exciting opportunity for those seeking financial rewards and the chance to travel to Japan free of cost.
The most enticing aspect of this venture is the flat rate of $200 for a 4-hour virtual friend package, with additional potential for receiving gifts and tips on top of the base payment.
Moreover, the best part is that you get to keep all the gifts and tips, as the company doesn't take any commissions.
Numerous individuals have already attested to earning over $50 per hour through this opportunity, making it an ideal means of supplementing one's income. If becoming a friend to a Japanese family in Japan appeals to you, waste no time and sign up on their website right away. This app should be in your list if you want to become a paid friend.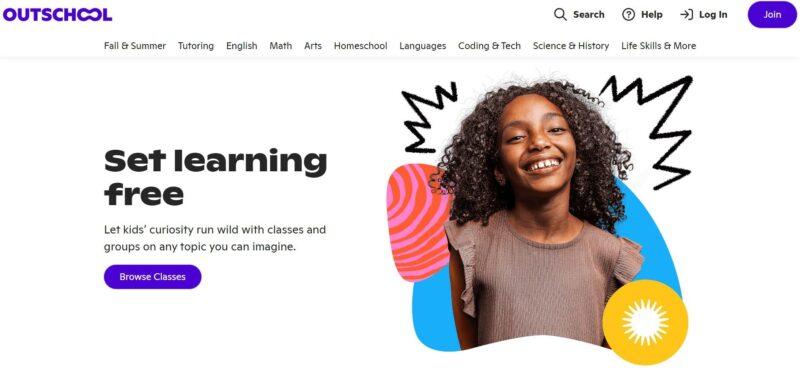 Outschool offers a fantastic opportunity to earn money by becoming a virtual friend and tutor for children online. This platform creates a secure and enjoyable online learning space for kids, allowing you to make a positive impact on young lives while also making some extra income.
One of the best aspects of Outschool is its flexibility. You can design virtual group classes on various subjects, ranging from academic topics to more informal discussions about books, games, and movies.
It doesn't require any formal teaching credentials, and you have the freedom to set your own schedule and pricing. Additionally, you can work from anywhere in the world.
With Outschool, you get to connect with children and forge new friendships, all while getting paid for your time and expertise.
Outschool offers the potential to earn up to $4,000 per month on a part-time basis. However, it's important to note that there is a 30% service fee associated with the platform. This is a great website to get paid to be a friend online.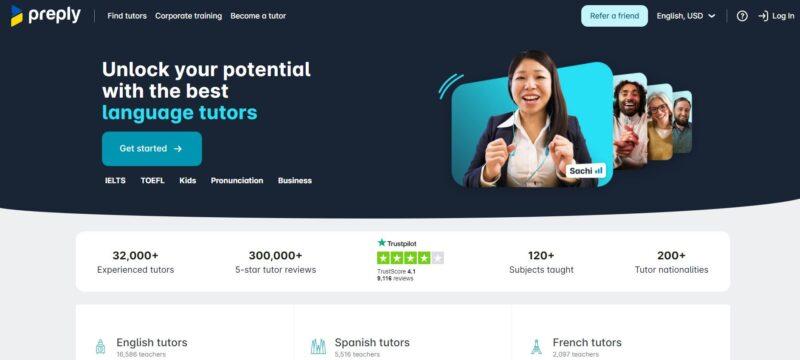 Another lucrative opportunity to earn money as an online friend is by joining Preply as an English conversation tutor. Your role would be to act as a virtual friend to individuals seeking to enhance their English language skills.
With Preply, you don't need any specific teaching qualifications or experience to get started.
What's even better is that you have the flexibility to work from anywhere and at your preferred time.
It's essential to be aware that Preply deducts a commission fee, which might seem high, but the rewarding experience of connecting with people from diverse backgrounds around the world makes it worth the effort.
The best part is that you can earn a substantial income of around $15-25 per hour simply by engaging in conversations with people and assisting them in improving their English proficiency. This is one of the best platforms to become a virtual friend.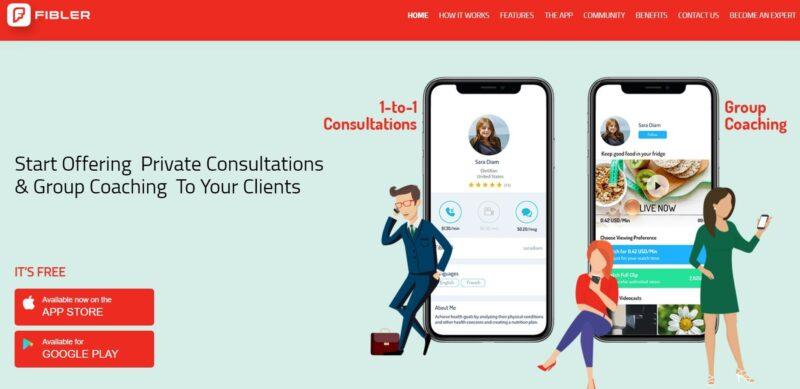 Fibler is an exceptional application that connects skilled professionals, coaches, consultants, and talented individuals with eager learners. Through Fibler, you can become a paid friend and engage with your clients using text, voice, or video calls, either in one-on-one sessions or group settings.
An exciting feature allows you to upload pre-recorded videos for your clients to access at their convenience.
The greatest advantage of Fibler is that you have complete control over your pricing for sharing your time and expertise. This means you can set your rates as high as you believe your services are worth.
Moreover, there are no sign-up fees, allowing you to start earning immediately.
Fibler also provides an excellent platform for sharing knowledge in a more structured manner. Beyond simply being paid for your companionship, you can create online training courses and share prerecorded content with your clients.
The compensation for your services will be as follows: $0.20 will be paid for each text message, $1.30 per minute for audio calls, and $2.50 per minute for video calls. Additionally, your earnings can increase based on the ratings given by your virtual friend.
However, it's essential to be aware that Fibler has some limitations on payment withdrawal options, so it's advisable to ensure you are comfortable with these options before getting started.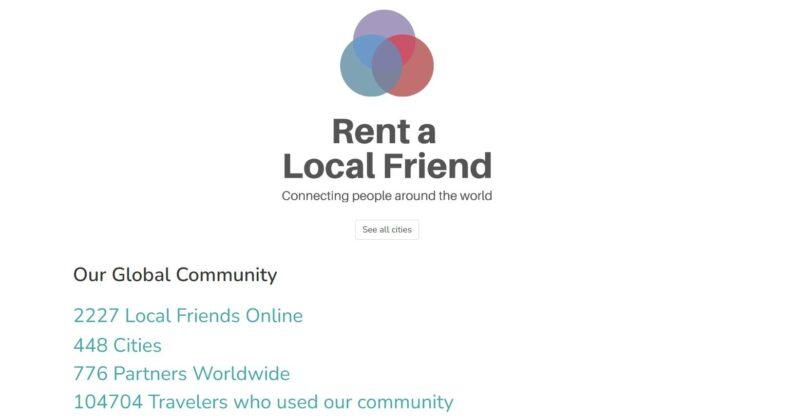 Rent a Local Friend is a fantastic platform that allows you to earn money by spending time with tourists and offering them personalized experiences in your city. It's like being a casual and friendly tour guide, sharing your interests and hobbies to connect with travelers who align with your personality.
To get started, you'll craft a detailed and captivating profile that showcases your uniqueness and charm.
A small contribution is required to verify your account upon signup, but fret not, as this cost can be easily covered with just an hour of your friendship services.
There's an element of uncertainty as bookings depend on travelers' interest, but the potential rewards of being paid to be a friend for a day make it worthwhile.
With the freedom to set your own rates, you can charge by the day or job, with the average being $35 per hour. However, you have the flexibility to choose any rate up to $20 per hour, ensuring you feel comfortable with your pricing. Now you know how to get paid to be a friend online through this platform.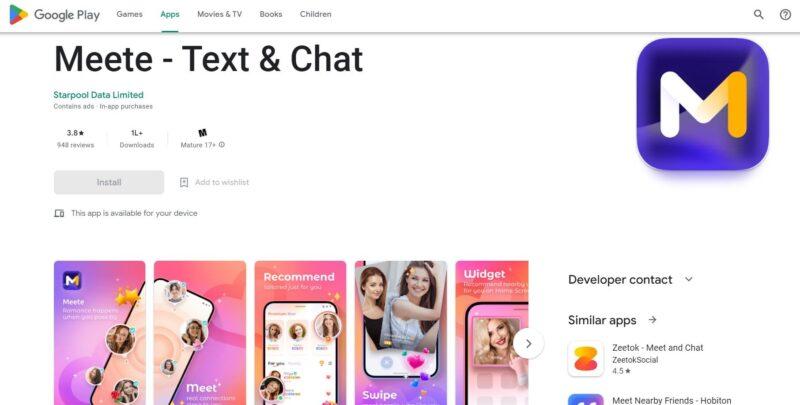 Meete functions as a typical dating app with a unique twist: women are incentivized to engage in conversations with men by receiving compensation.
The app is free for women to join, while men are required to pay for the privilege of matching with women and sending messages.
Women, in turn, accumulate points for every message, call, or voice note they receive, and they can also earn points through virtual gifts, such as flowers, sent by men.
These accumulated points can later be exchanged for cash or gift cards, providing an added benefit for women using the platform.
The earning potential of Meete virtual friend app depends on how much time you spend chatting with users and how much they are willing to pay. However, most women on the app earn between $10 and $50 per hour. This app should be in your list if you want to become a paid friend.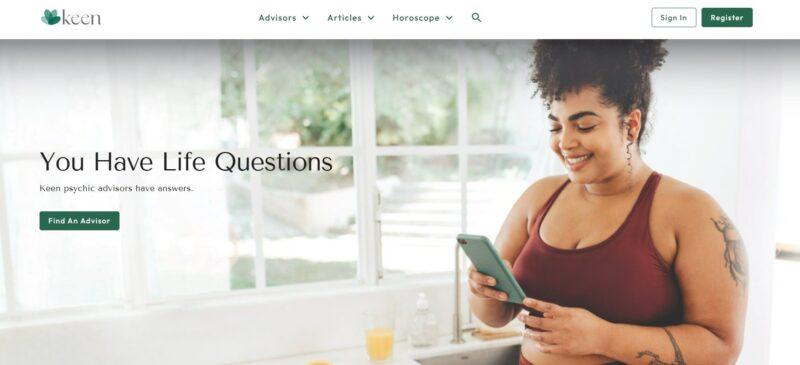 If you possess spiritual insights and wish to share your psychic knowledge with a virtual companion, Keen presents itself as the ideal platform for you. Additionally, you have the opportunity to offer friendly guidance on matters of relationships and love.
Keen operates on telephone calls exclusively, and as an advisor, you have the flexibility to determine your own per-minute charge.
The website's clean and modern design ensures effortless navigation, making it a breeze to find exactly what you seek.
Unlike many other platforms, it boasts an extensive roster of psychic advisors, offering live readings round the clock, every day of the year, accessible with just a few simple clicks.
It's important to note that the revenue you earn from these interactions will amount to 62% of the total fee charged to users.
Keen users can earn between $10 and $50 per hour, depending on their experience and skills. This is a great website to get paid to be a friend online.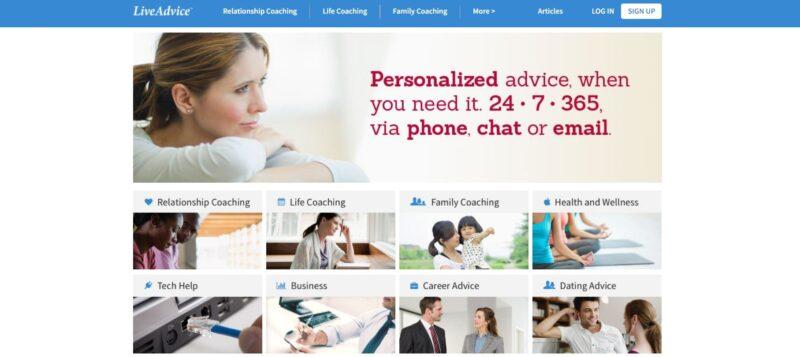 This platform offers a unique opportunity for individuals who not only wish to befriend others but also derive satisfaction from offering valuable advice in their area of expertise.
As a participant, you have the flexibility to set your preferred hourly rate while providing specialized guidance to those seeking it.
The platform facilitates connections with clients and handles various administrative tasks, such as billing and customer information management.
It's a perfect blend of camaraderie and professional consultation, enabling a fulfilling and rewarding experience for both advisors and seekers alike.
On Live Advice, individuals who provide advice can set their rates between $1.50 and $6 per minute. This is one of the best platforms to become a virtual friend.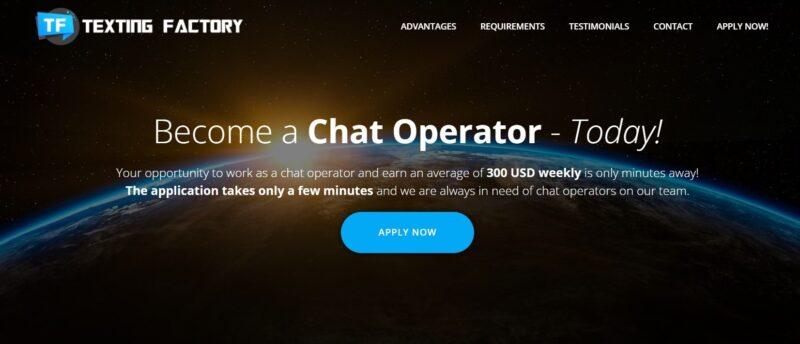 By joining Texting Factory, you can become a paid friend and work as a text chat operator, engaging with clients on various topics.
Your identity will remain anonymous, and you'll adapt different personas to meet the client's preferences.
Conversations can range from everyday life to their hobbies, work, travel, and more.
The Texting Factory maintains strict guidelines for messages. It is essential to adhere to their instructions, ensuring proficiency in English, proper grammar, appropriate message length, and inclusion of mandatory calls to action.
You can increase your earnings by working on weekends and public holidays.
Depending on your availability, you have the potential to earn up to $300 weekly.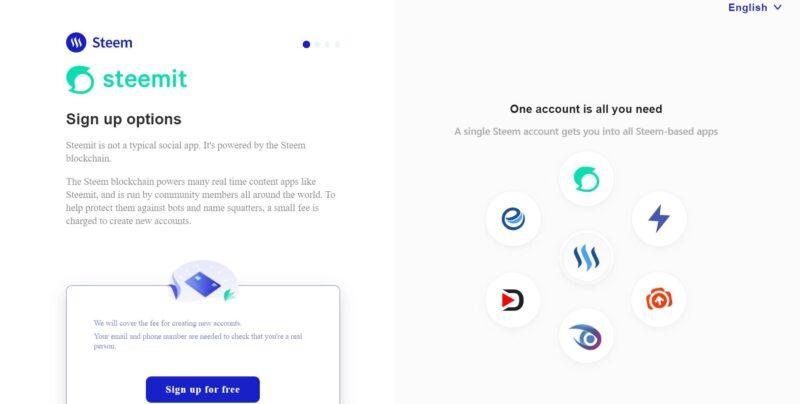 Steemit is a social media platform developed by Steem that operates on blockchain technology.
It offers incentives to users for producing and sharing high-quality content, as well as engaging in paid online conversations with individuals seeking companionship.
The site rewards its users with cryptocurrency for various forms of communication, such as creating posts, leaving comments, and upvoting content.
The earning potential of Steemit virtual friend app depends on the popularity of the content you post and the number of followers you have.
You can also earn money by following other users on Steemit. When the users you follow post popular content, you will earn a small commission.
An average Steemit user earns around $100 per month. If you are intrigued by the blockchain aspect, you should explore the platform, where you can start chatting and earning rewards swiftly. Now you know how to get paid to be a friend online through this platform.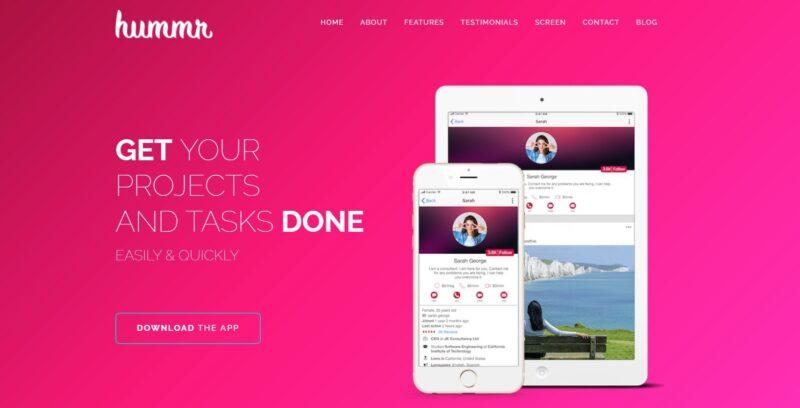 Hummr is a text messaging application that offers an opportunity to earn money by responding to straightforward queries.
Users can receive questions either via text messages or the app's platform.
The unique aspect of Hummr is that you have the freedom to determine your own rates for answering these questions.
To make the most of this opportunity, it's essential to create an appealing profile and clearly specify the topics you are willing to provide answers for.
The earning potential of Hummr virtual friend app varies depending on the number of hours you work and the level of engagement you have with your clients. However, you can expect to earn anywhere from $100 to $1,000 per month. This app should be in your list if you want to become a paid friend.
How to Apply to Become a Paid Friend?
To get started on a platform that offers payment for being an online friend, you'll need to join an app or website and create a profile. Setting up your profile is crucial as it's the first impression potential clients will have of you. Let's take a look at the necessary steps using the website Rent a Local Friend:
Step 1. Sign up and create a complete profile with all requested information, including your approximate location to avoid time zone mismatches.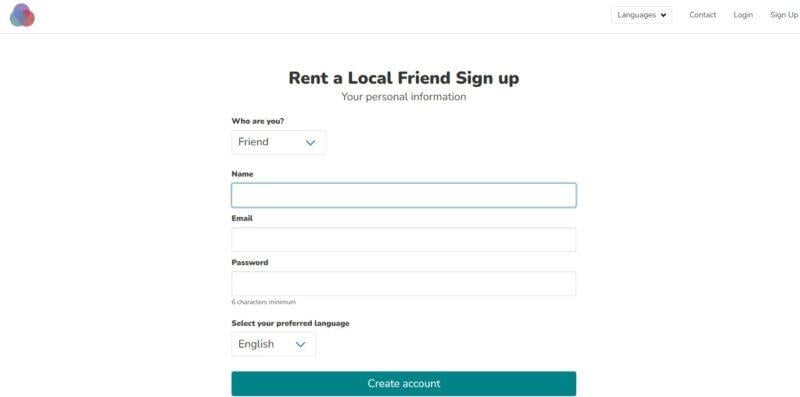 Step 2. Take one or more personality quizzes to help the companies match you with clients looking for friends with similar personalities, regardless of being introverted or extroverted.

Step 3. Write a detailed description of yourself, including interests, favorite online games, and any special skills to stand out and increase your chances of getting matched with clients.
Step 4. Provide your payment details, choosing between options like Paypal or electronic bank transfer. Be aware of the payment schedule, as some companies pay weekly, while others pay per job.
Step 5. Once your profile is complete, make sure it's activated, and you'll become visible to potential clients seeking friends. Enhance your visibility by showcasing your interests and checking out the top-rated profiles for inspiration.
How to Use Social Media to Become a Paid Friend?
Did you know that you can monetize your social media presence by becoming an online friend? It's true! By utilizing platforms like Instagram, Twitter, and Facebook, you can earn some extra income.
One way to do this is by offering personalized shoutouts to your followers. People appreciate feeling special, so you can charge a fee to give them a shoutout on your page.
Additionally, you can offer to send personal messages or even have video chat sessions with your followers for a fee.
Another method to make money as an online friend on social media is by becoming an affiliate marketer. This involves promoting products and services to your followers and earning a commission for every sale made through your unique referral link.
You may also consider offering coaching services or creating exclusive content for your followers on platforms like Patreon. Many people are willing to pay for exclusive access to their favorite creators, and this could be a valuable opportunity to provide such content to your followers.
How to Create Your Own Website to Become a Virtual Friend?
Consider starting your own virtual friend website to earn extra money. Building a successful friendship site is simple yet crucial for attracting potential clients. Create a captivating homepage that showcases your personality and interests, fostering a sense of connection with potential customers.
Be transparent about your payment details, allowing clients to pay for your friendship per hour easily. Remember, you're offering a valuable service, so don't hesitate to charge what your time and expertise are worth. Some people are willing to pay generously for a friendship that brings something unique to the table, especially if you possess specialized knowledge or skills. Embrace this opportunity to make online income while providing companionship.
Also Read: 20 Websites Where You Can Earn $100 Daily
What Activities can be Done to Get Paid to be a Friend Online?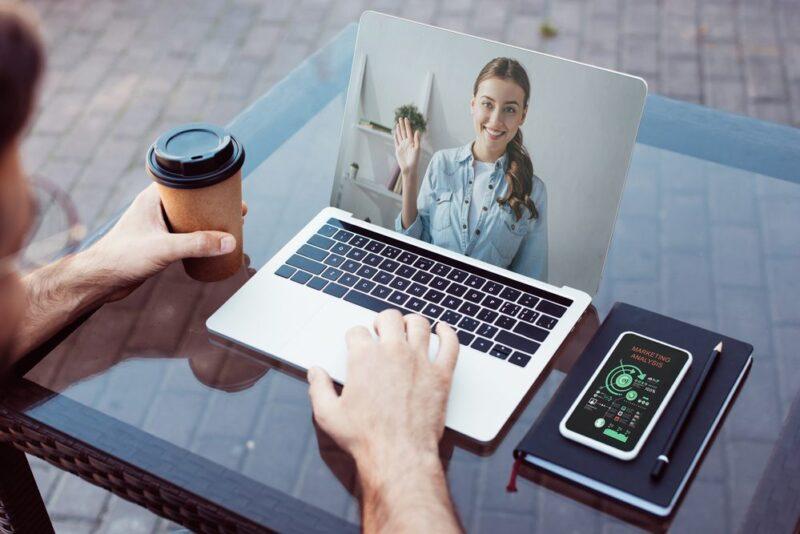 There are numerous ways to monetize online friendships, depending on your personal preferences. You can offer a range of services to your online friends, such as:
Providing a listening ear and discussing personal, financial, or family issues to help them relieve stress and find support.
Engaging in online video games together, fostering virtual camaraderie and shared experiences.
Sharing streaming accounts, like Netflix, to enjoy movies or shows simultaneously and have virtual Netflix and chill sessions.
Offering consolation and support for those who have experienced heartbreak or difficult life events, being a compassionate friend during their tough times.
Engaging in language exchange, either learning or teaching foreign languages, broadening each other's linguistic horizons.
Participating in shared hobbies or activities, like gardening, if you have similar interests with your online friends.
These activities can be conducted online or even extended to in-person interactions if both parties feel comfortable and agree to it. Remember, the nature of online friendships and the services offered should always be consensual and respectful to ensure a positive and fulfilling experience for everyone involved.
How Much Can You Earn as a Virtual Friend?
To become a paid friend, you can charge an hourly rate with rates typically ranging from $20-$30. Independent contractors may charge slightly higher fees, especially for specialized or niche skills, often reaching $50 per hour or more.
Some companies allow you to set your own rates but may take a percentage cut from your earnings. Even working just 20 hours a week, you could earn a monthly income of $1,700-$2,600, providing online companionship and friendly conversations. It's a rewarding opportunity to earn while being a supportive friend to people online.
Pros of Becoming a Virtual Friend
Overcoming Physical Distance: Virtual friendship bridges geographical gaps, connecting people from different continents through chat servers and free video call services, fostering meaningful relationships regardless of the miles apart.
Safe Outlet for Expression: For shy individuals, the Internet offers a secure platform to initiate conversations and form friendships, enabling them to express themselves confidently and connect with others.
Crossing Cultural Boundaries: Virtual friendships transcend cultural barriers, as people from diverse backgrounds come together on the internet, finding common ground in forums and social networks, leading to enduring digital friendships.
Fostering Equality and Connection: In the realm of virtual communication, people often experience a sense of equality, embracing similarities over differences, thus enhancing the joy of building meaningful friendships through digital interactions.
Cons of Becoming a Virtual Friend
Social Isolation: Virtual friendships may lead to social isolation, as people may prefer online interactions over real-life connections, potentially spending excessive time on computers and mobile phones.
No Physical Contact: The lack of physical contact in virtual friendships can hinder the growth and depth of the relationship, as hugs, handshakes, and other gestures of affection are absent.
Risk of Addiction: Engaging too much with virtual friends can lead to addiction to technology, negatively impacting various aspects of life, such as work, family, and personal well-being.
Dangers of Being Scammed: Virtual friendships can make individuals vulnerable to scams, as fraudsters often exploit online platforms to target unsuspecting victims, emphasizing the importance of exercising caution when befriending unknown individuals on the Internet.
How to Stay Safe when You become a Paid Friend?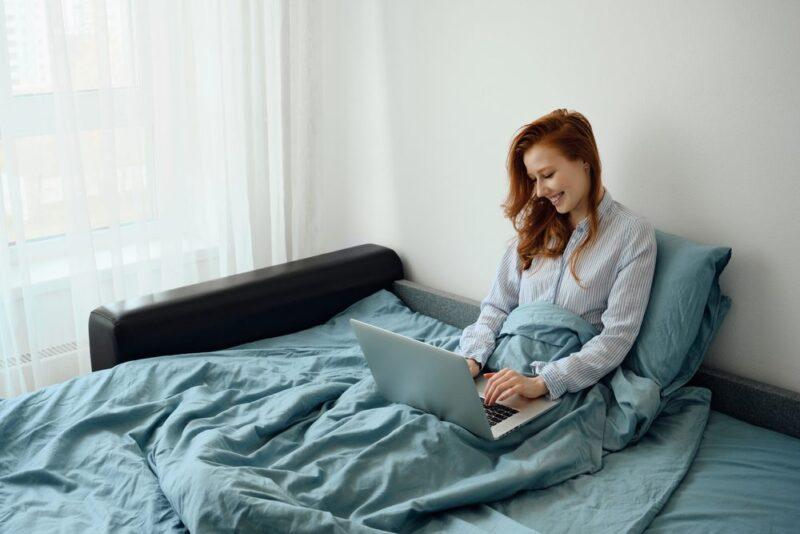 While it's impossible to anticipate every scenario, it's crucial to acknowledge that not all individuals seeking friendships on online platforms have undergone background checks. Adhere to the guidelines and exercise common sense when engaging in virtual friendships:
Virtual friendship sites are intended solely for platonic relationships. Any requests beyond that should be promptly reported to the platform.
You have full control over your virtual friendships. If at any point, the other person makes you uncomfortable, you have the right to end the friendship.
It's highly likely that some people you interact with may use fake names. Whether you choose to do the same is entirely up to you.
Never disclose your address or any personally identifying information, such as social security numbers or bank details, to individuals you befriend on the internet.
Ensure you use the recommended sites from the article to guarantee secure payment methods for any transactions.
Also Read: How to Make Money with Friends by Referrals
As you can see, it is quite easy to become a virtual friend. You must build genuine connections, show understanding, and engage in meaningful conversations. By fostering trust and providing emotional support online, you can make virtual friends that mutually benefit each other.