Different people have different definitions of penny stocks. Some people think that penny stocks are stocks trading for less than 10 cents, while some think that penny stocks are the ones that come under $1. Well, the definition does not matter; what is important is taking the benefit of low-priced stocks and using that to get excellent returns.
But, as per the real definition, the highest-priced penny stock is $5. Choosing to invest in the best penny stocks under $1 is not tough if you know well how to handle risk and manage your position. This tactic usually proves very fruitful; all you need to do is research the companies and their growth potential; also, you should have an understanding of how the market works.
16 Best Penny Stocks to Buy Under $1
Here is the list of some of the cheap stocks to buy in 2021 and get good returns: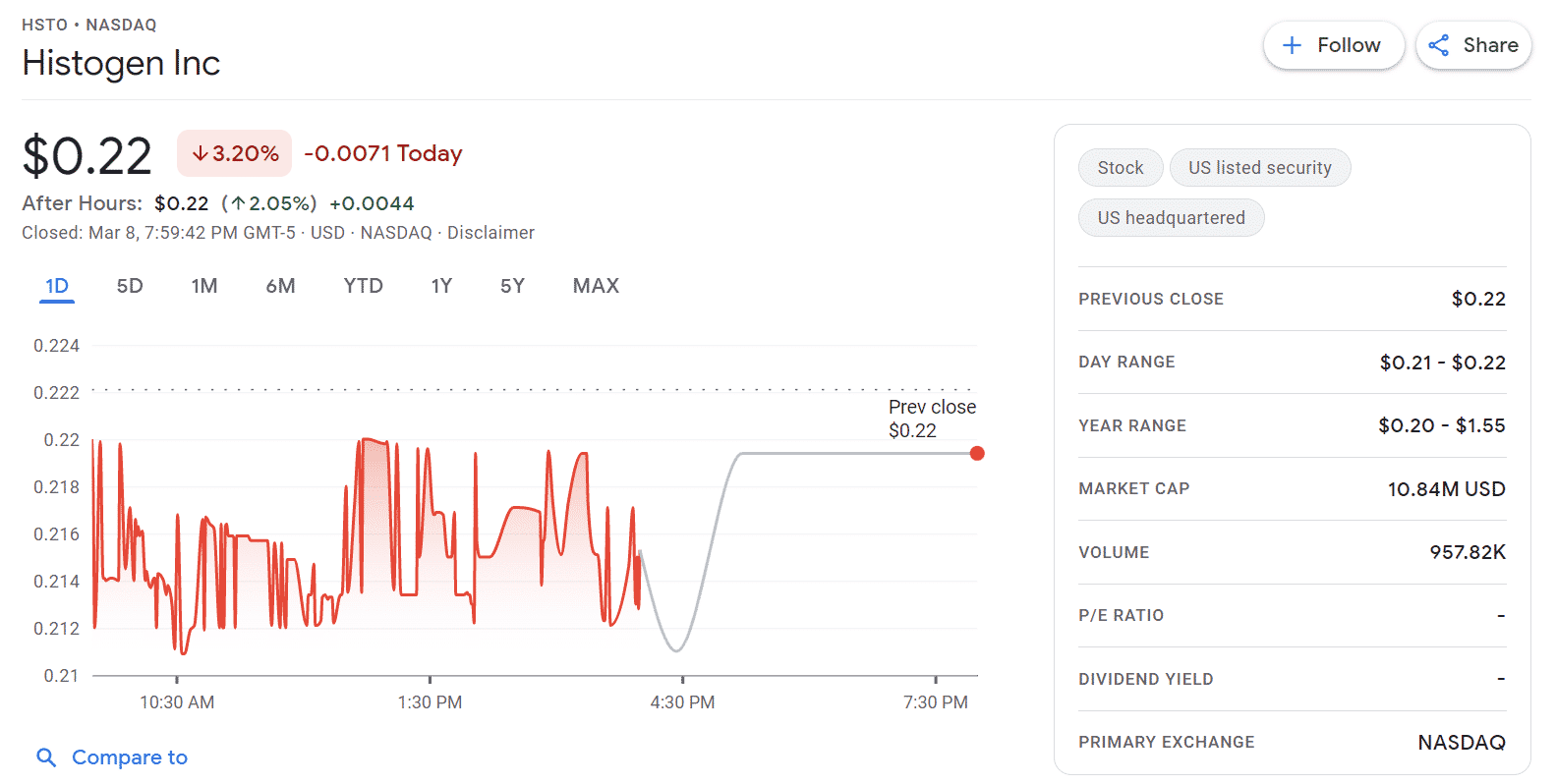 It is a clinical-stage therapeutics company that has been range-bound for the last couple of months. It focuses on creating therapeutics based upon the products of fibroblast cells that are grown under simulated embryonic conditions, and they use this to do treatments across various therapeutic indications.
Its price usually ranges from around $0.70 to $1. Because of its volatility, traders love investing in it and keep a close watch on it. They are also their treatment might help COVID-19 patients, considering the attention on virus treatments; it is assumed that the stocks of HSTO might increase. Thus, keep a watch on them and buy them as you might profit from them in the future.
They are one of the best penny stocks to buy under $1. They host information about more than 5 million hotels and provide access to local websites and applications in 32 languages. It is a Germany-based company that allows its users to search, compare and book hotels.
It works differently compared to its competitors; Trivago gathers all the data from various third-party platforms and renders you the information about the hotel reviews, ratings, pictures, price, location, and all the other required information. Their stock ranges from $0.80 to $1, and it is a reliable and safe stock to invest in.
Also Read: 15 Best Robinhood Alternatives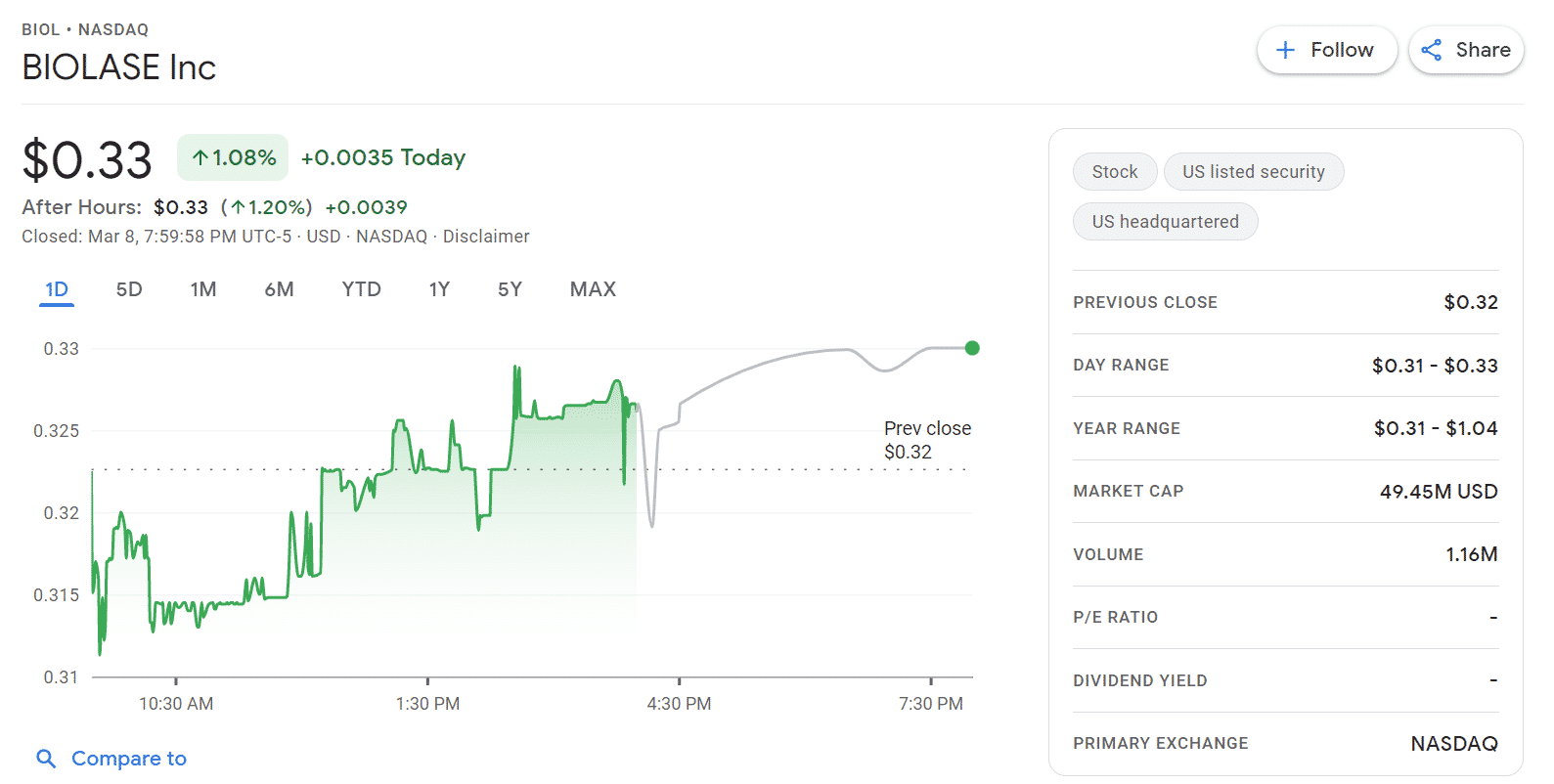 Looking at the potential market of the share is one of the best ways to evaluate the value of a penny stock. Biolase is a medical device firm and business leader globally in producing and marketing proprietary dental laser systems. This sector was a little low because of the pandemic, but it has again gained a lot of hype.
Biolase is again raising the price of the stocks, and investors seem to agree that you might gain a lot of profit trading in it. You would be amazed to know that its stock price has risen to 30% in the last couple of months. It has held more than 270 patents with 40 other patent-pending technologies and has sold over 41,200 laser systems in more than 90 countries.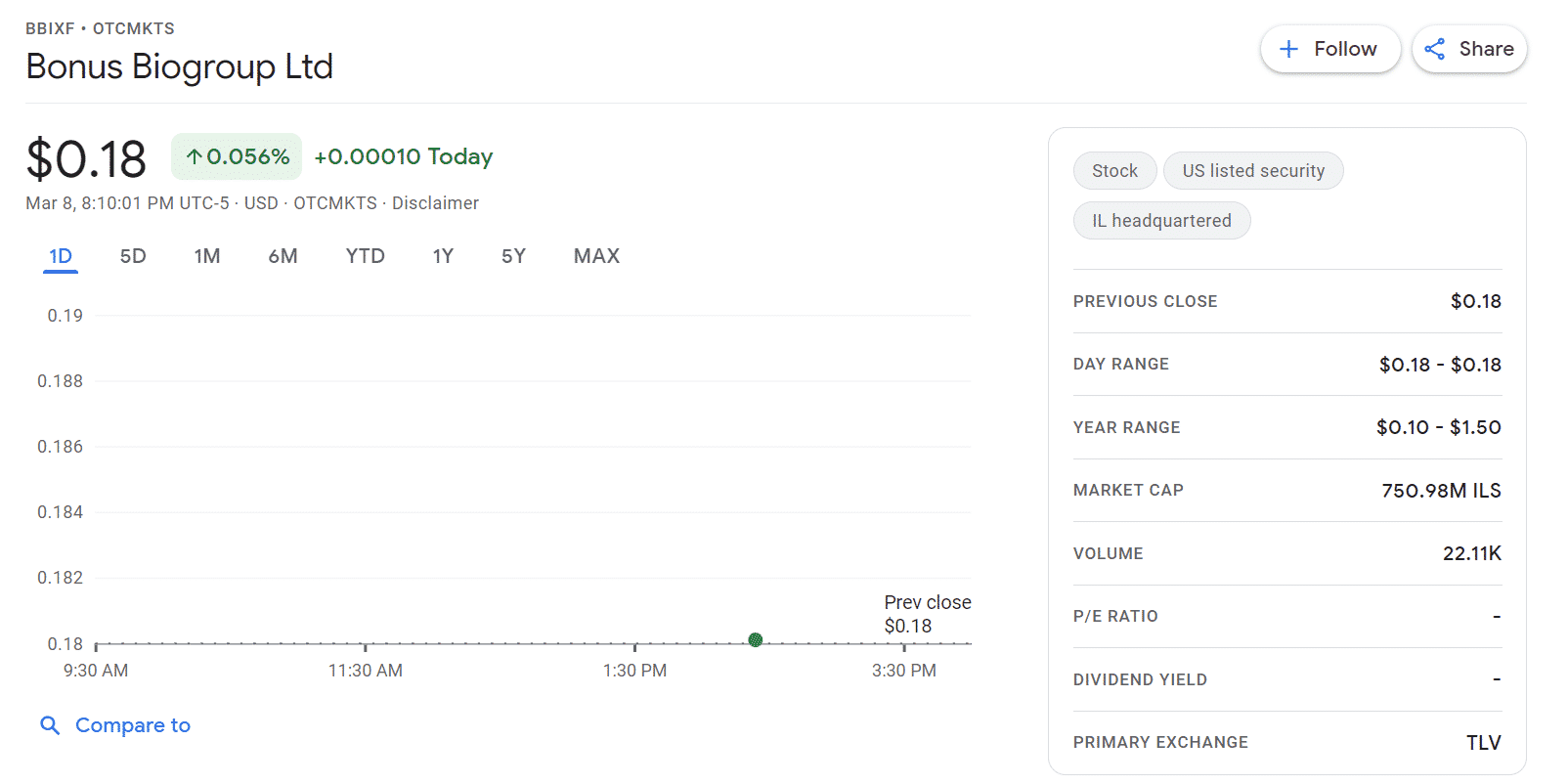 It is a biotechnology organization endowed in 1981 and based in Haifa, Israel. They were previously known as Oceana Advanced Industries Ltd., but they changed the name later. BBIFX is considered to be a neat company; they develop technology solutions for creating tissue-generating bone grafts.
They also take bone tissue specimens, and with those samples, they can also build a bone alike to the one it takes it from. They can treat various kinds of bone deficiencies such as bone trauma, arthritis, jaw bone cysts, and much more. Because of such great treatment and name, this company is a must in the list of best penny stocks. 
This company develops innovative targeted biological drugs and is one of the best companies to invest in. They have been all over the market for a couple of months as there has been news of multi-million dollar fundraising; as of now, its price is below $1. Thus, it is a great time to invest in it, and as the price increases, you can sell or hold them after looking at the market conditions.
It can be a fabulous stock to invest in as they are the specialists in immunomodulatory therapies and are set to enter Phase 2 development, closely accompanied by four others undergoing preclinical study. All this research about SONN shows that if things go in the right direction, investors have a fair chance to make good money.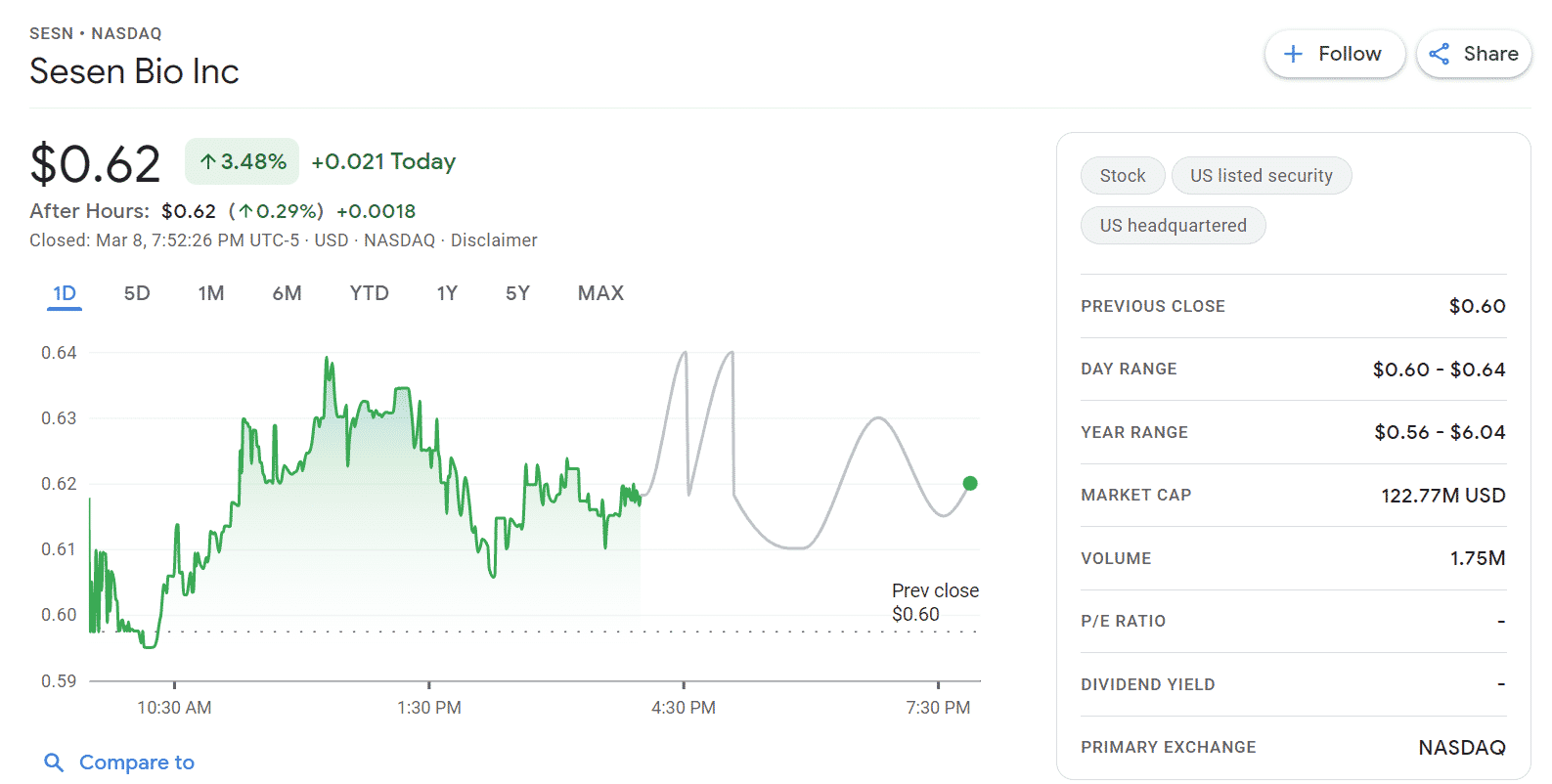 It is a Cambridge-based biotechnology company founded in 2008 and is committed to saving and improving patients' lives. They aim to develop targeted fusion protein therapies for cancer patients. They have a market capitalization value of $295 million, and in the year 2020, they made revenue of $11 million.
They mainly produce Vicinium, a locally-administered targeted fusion protein that is in Phase III clinical trials to cure BCG-unresponsive non-muscle invasive bladder cancer (NMIBC). Another major product they create is VB6-845d, which is used to cure numerous types of anti-epithelial cell adhesion molecule (EpCAM)-positive solid tumors. It is a great company to invest in seeing the response and its balance sheet.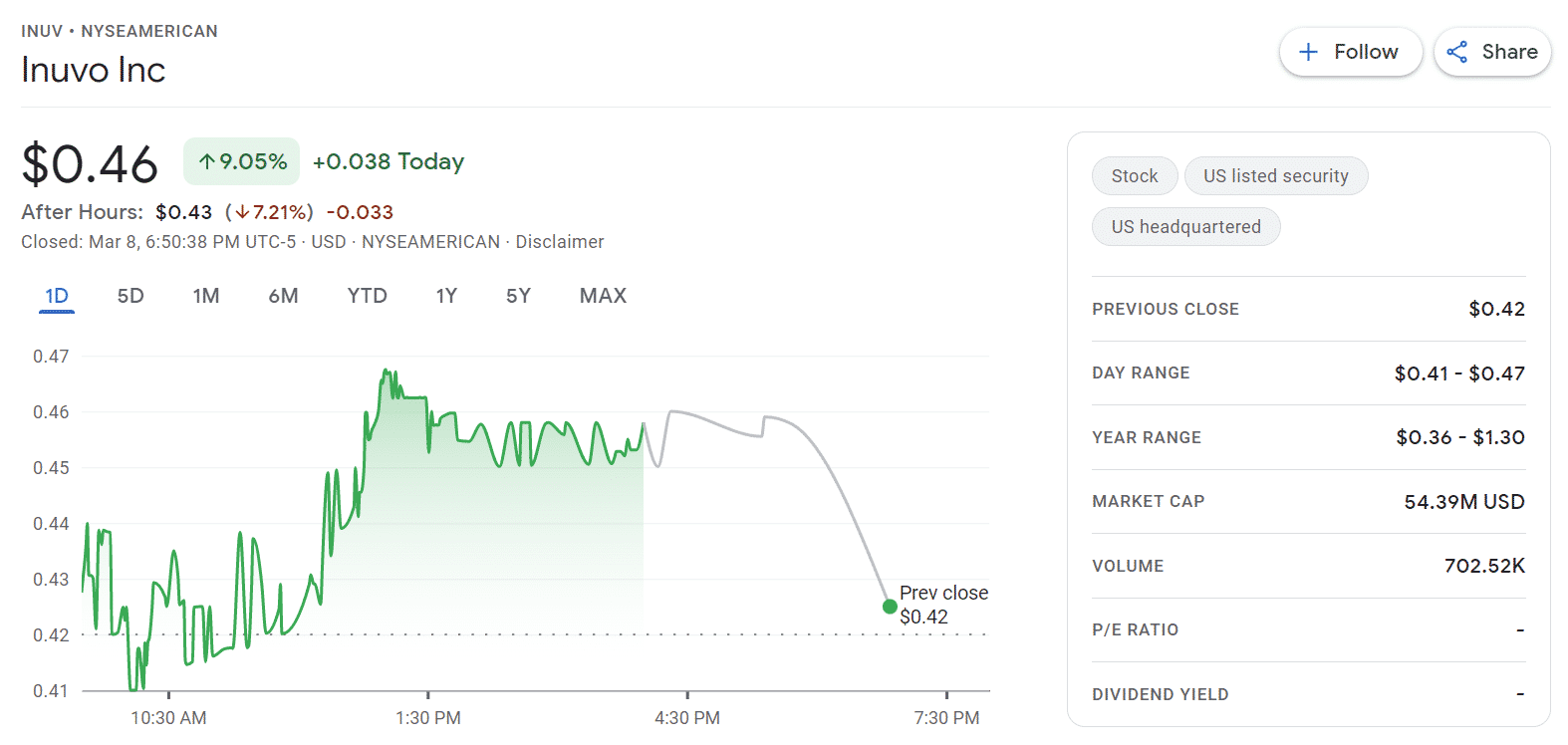 This is one of the best cheap stocks to buy in 2021 as this company is safe, plus its balance sheet shows positive results that make it even more reliable. Inuvo makes the prerequisite of artificial intelligence-driven commerce explications. It has been trading for less than $1 per share and usually fluctuates around $0.60 to $1.
They provide a platform to its users to recognize and message online audiences for any product or service across various devices, formats, and channels. They also render targeted media and display advertising solutions for eCommerce companies, increasing their chance of incredible growth.
Previously its price was $2, but now it is around $0.70; thus, it shows both risks and gains that you can have by buying this share. It depends on how you trade and see the growth prospects. The more risk you take, the more you would be able to earn.
Also Read: 12 Best Stock Portfolio Trackers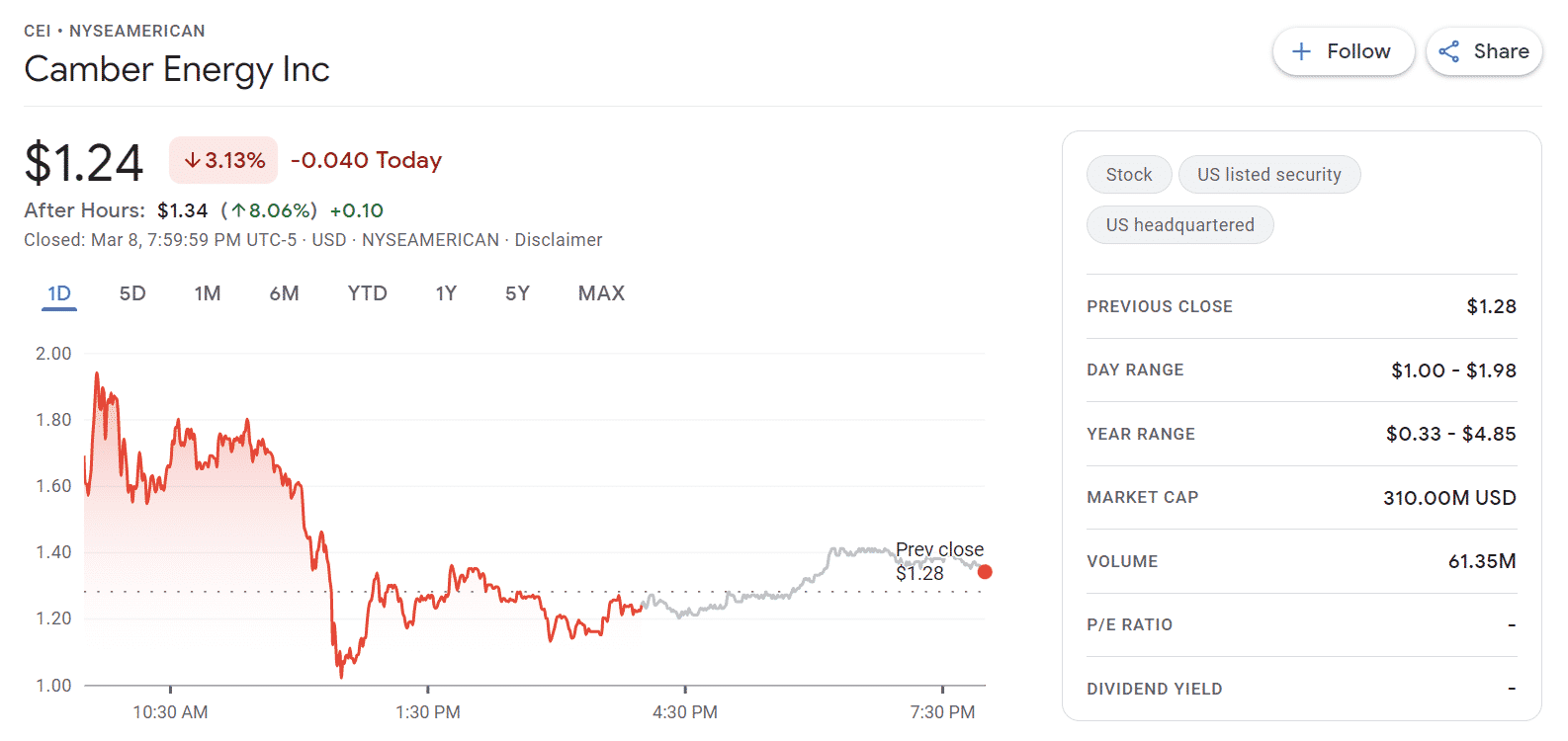 It is an energy and power solutions company and is one of the low-priced energy penny stocks over a couple of months. It also holds interest in US oil and natural gas assets and renders custom energy solutions to commercial and industrial buyers in North America.
This Houston-based company has made a powerful footing in the market with its majority-owned subsidiary, Viking Energy Group. This subsidiary has oil and gas fields across Texas, Mississippi, and Louisiana. There they create hydrocarbons from acknowledged reservoirs in the on-shore Gulf coast region. Its price ranges from around $1 to $2; thus, you can invest when the price is low and make a good profit.
It is an international shipping corporation that renders marine dry bulk transportation aids by the ownership and administration of dry bulk vessels. Seanergy is a Greece-based company, and it operates a fleet of 11 Capesize vessels and 2 Supramaxes.
Its subsidiary has seen consistent growth over a couple of years, because of which its share price has increased over time. The subsidiaries of the companies are all owned directly and indirectly and conduct all its operations and all of its operating assets. The share price fluctuates from around $0.90 to $1.50, so you can keep a watch and invest in it whenever the price drops.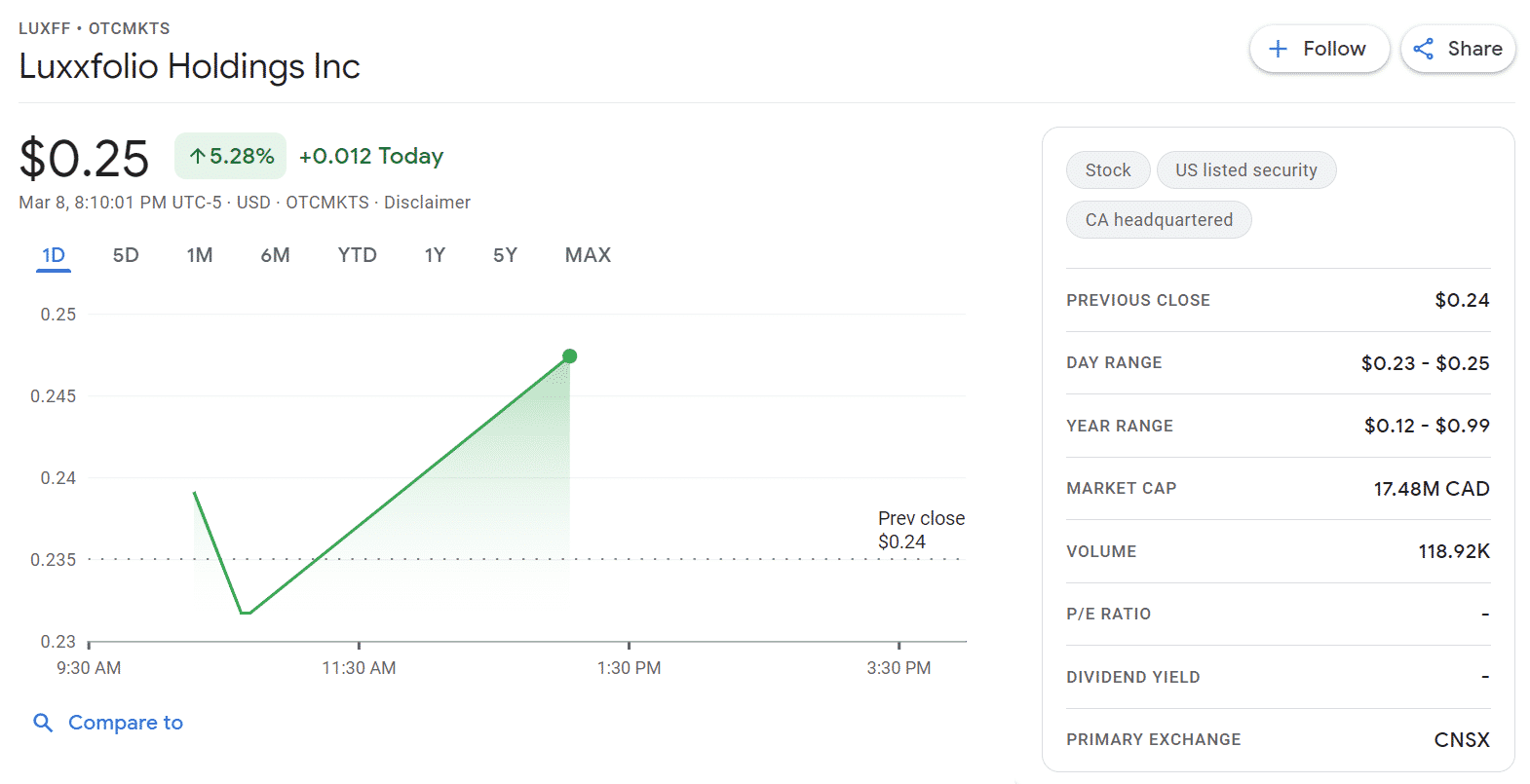 This can be one of the best penny stocks for you if you are into crypto mining and is headquartered in Vancouver, Canada. It is a financial technology company that is focused on developing a permission-based distributed ledger platform to let an enterprise or individual secure, authenticate, and track by a highly secure and verifiable ledger.
They also mine crypto and have other methods to make money from the crypto that they hold. Luxxfolio operates as an integrated blockchain and cryptocurrency company; it also engages in industrial-scale crypto mining and hosting operations in the US through its subsidiary called WestBlock Capital. Its price usually fluctuates from around $0.40 to $0.80.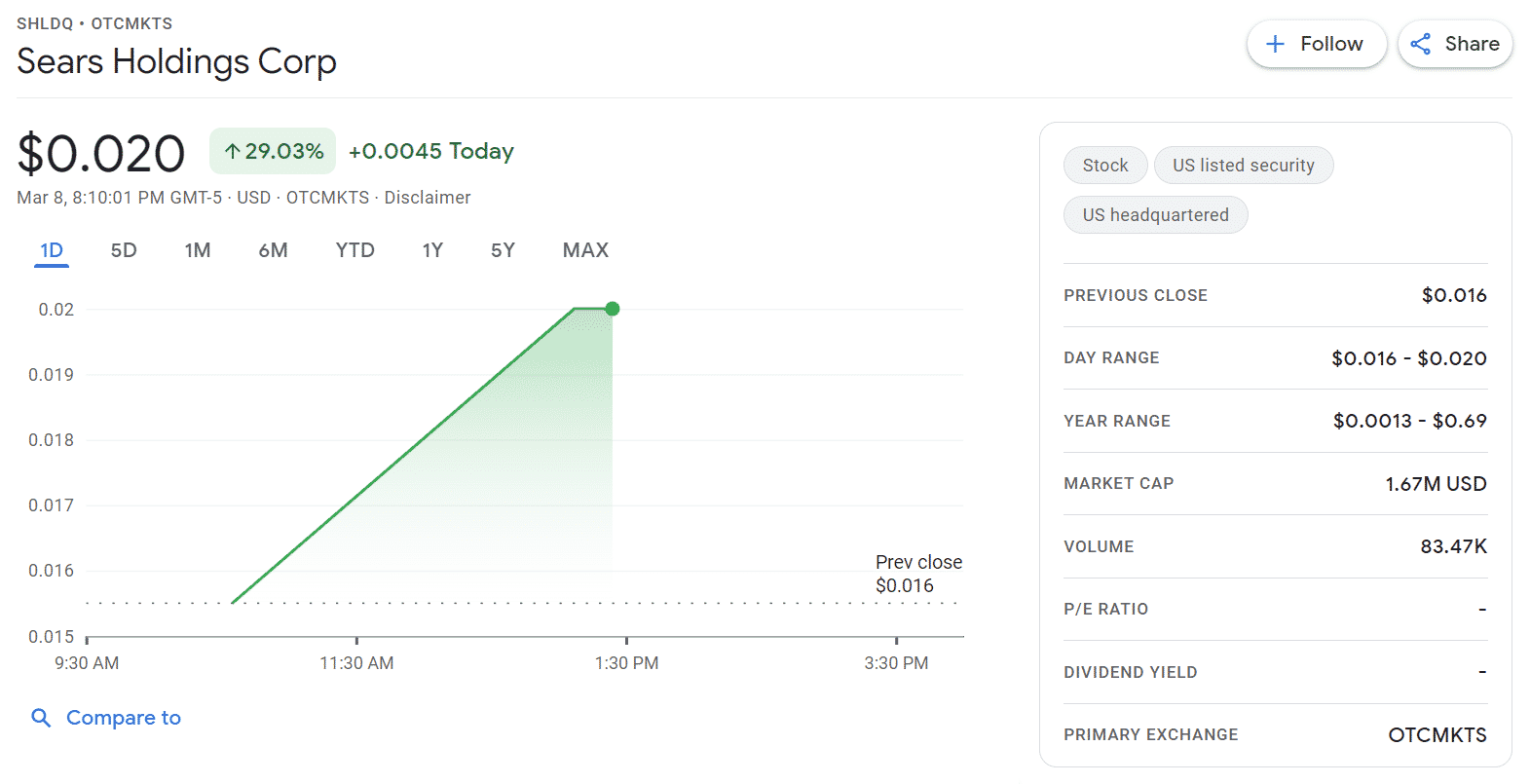 They are a unified retailer and are the parent company of Kmart Holding Corporation and Sears, Roebuck, and Co. As per the reports, department store Sears Holdings is in bankruptcy, but various other factors to consider would persuade you to invest in its stock.
They also provide you with Shop Your Way, a member-based social shopping platform where they give an offer, rewards, and personalized products and services. Sears have its three brands by name: Kenmore, Craftsman, and DieHard. It is also a home appliance retailer and also deals in various other products such as fitness equipment, lawn and garden tools, automotive repair, and maintenance. Its price ranges from around $0.20 to $0.40.
Also Read: 11 Best Penny Stocks Under 10 Cents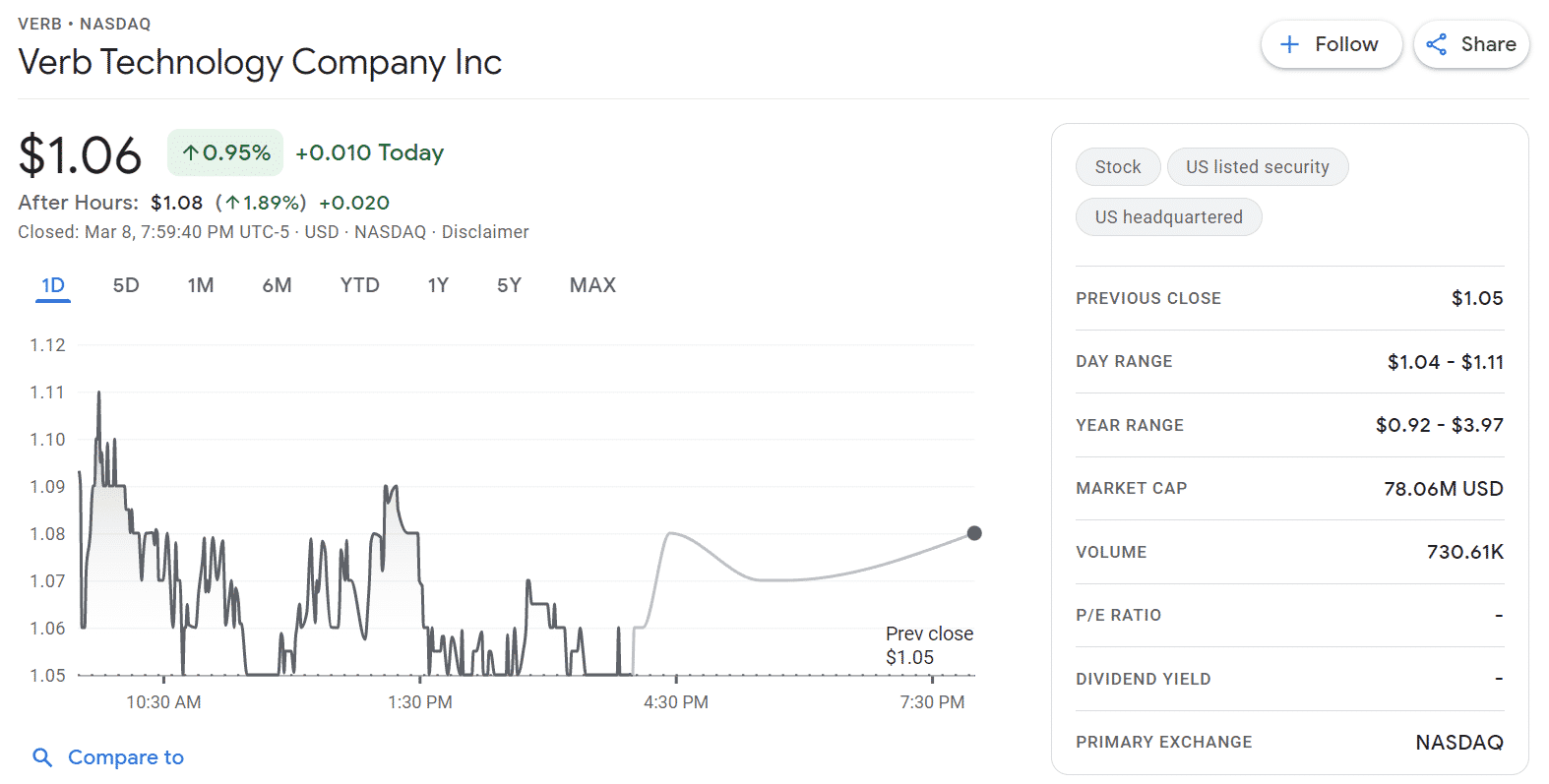 This is a Utah-based software firm, and they engage in transforming how businesses allure and engage customers. They create Software-as-a-Service applications (SaaS) platforms in the US, Japan, and various other countries.
This platform is based on its proprietary video technology. It includes a suite of sales enablement business software products such as verbLIVE, verbTEAM, a CRM application, etc. that are offered on a subscription basis. Verb Technology also offers non-digital services to enterprise customers like design and printing services for welcome and starter kits and fulfillment services comprising creating, handling, and transporting custom-branded merchandise.
Their share price is very volatile as in the previous six months; it has fluctuated from $0.90 to $3.20. You can see the right time and invest in the share as it has great growth potential.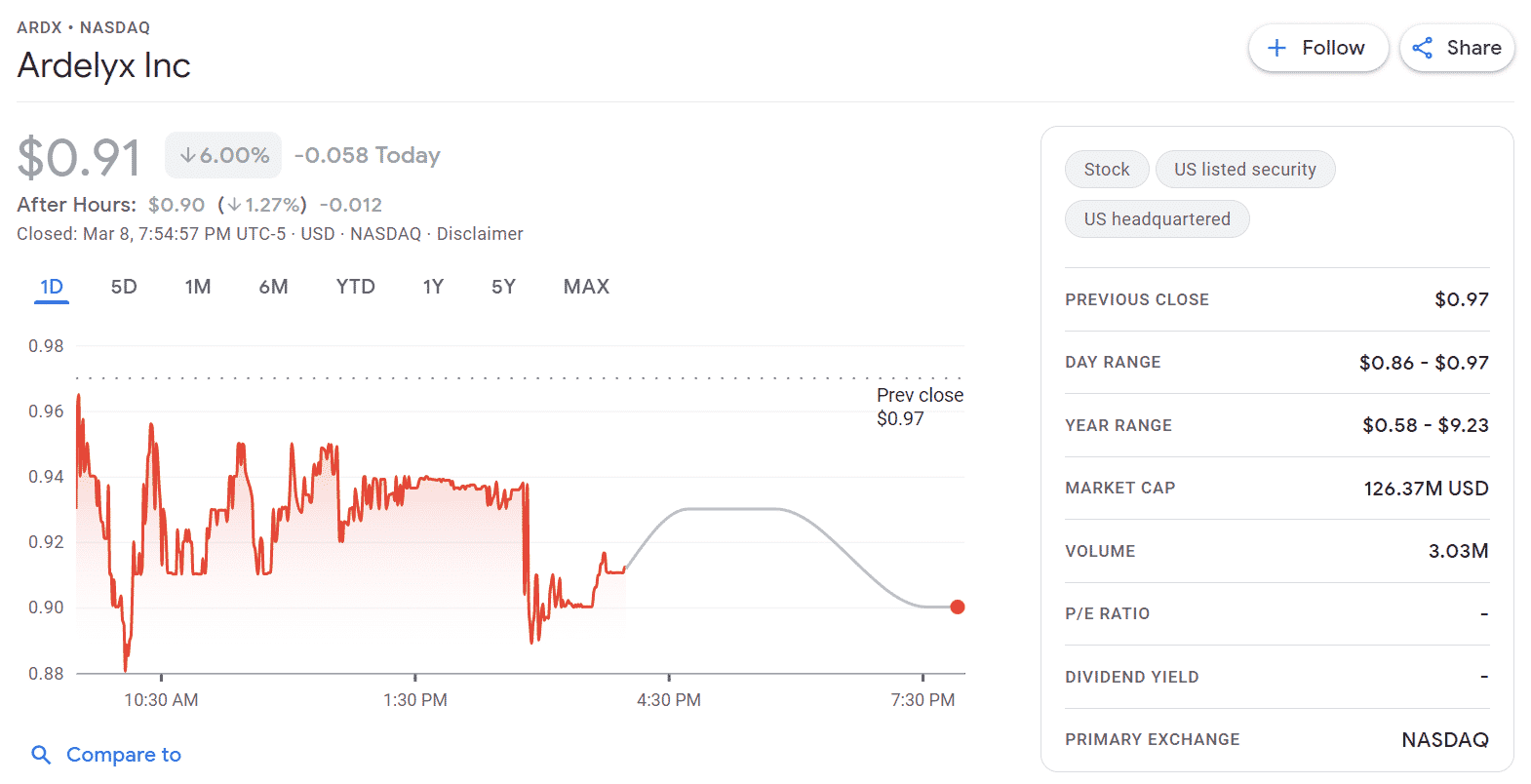 It is a clinical-stage biopharmaceutical company that focuses on the discovery, creation, and commercialization of molecule and polymeric therapeutics for the treatment of cardiorenal diseases and gastrointestinal tract in the US and internationally. This has been a highly volatile share for the last couple of months; you would be amazed to know that it has dropped from $8.98 to $1, which is a huge dip.
You can research this company, and if you think there are growth aspects, you can invest in it as you can earn a good amount of money as soon as it gets back to its original price.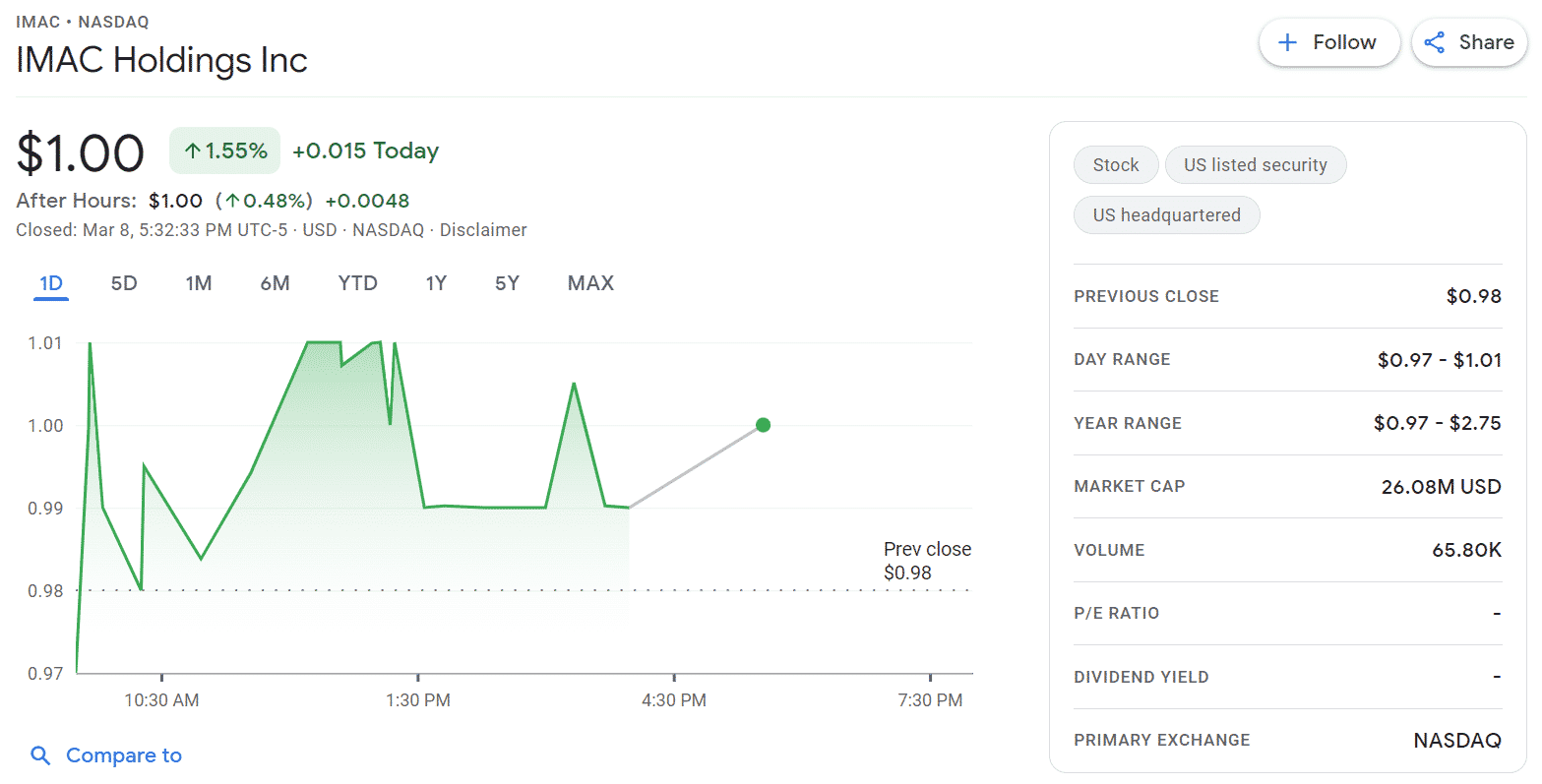 This company operates a chain of Integrated Medicine and Chiropractic Regeneration Centers in the US. They are merging life science improvements with conventional medical care for movement-restricting diseases and conditions. Its outpatient medical clinics offer orthopedic, regenerative, and therapies to patients.
IMAC Holdings was founded in 2000 and is based in Brentwood, Tennessee; it operates 16 outpatient clinics in Florida, Kentucky, Illinois, and Missouri. Its price has reached up to $2.27 and starts from around $0.90. Thus, you can see the right opportunity and invest in them as they have a great possibility to rise in the future.
Also Read: Top 10 Largest Stock Exchanges in the World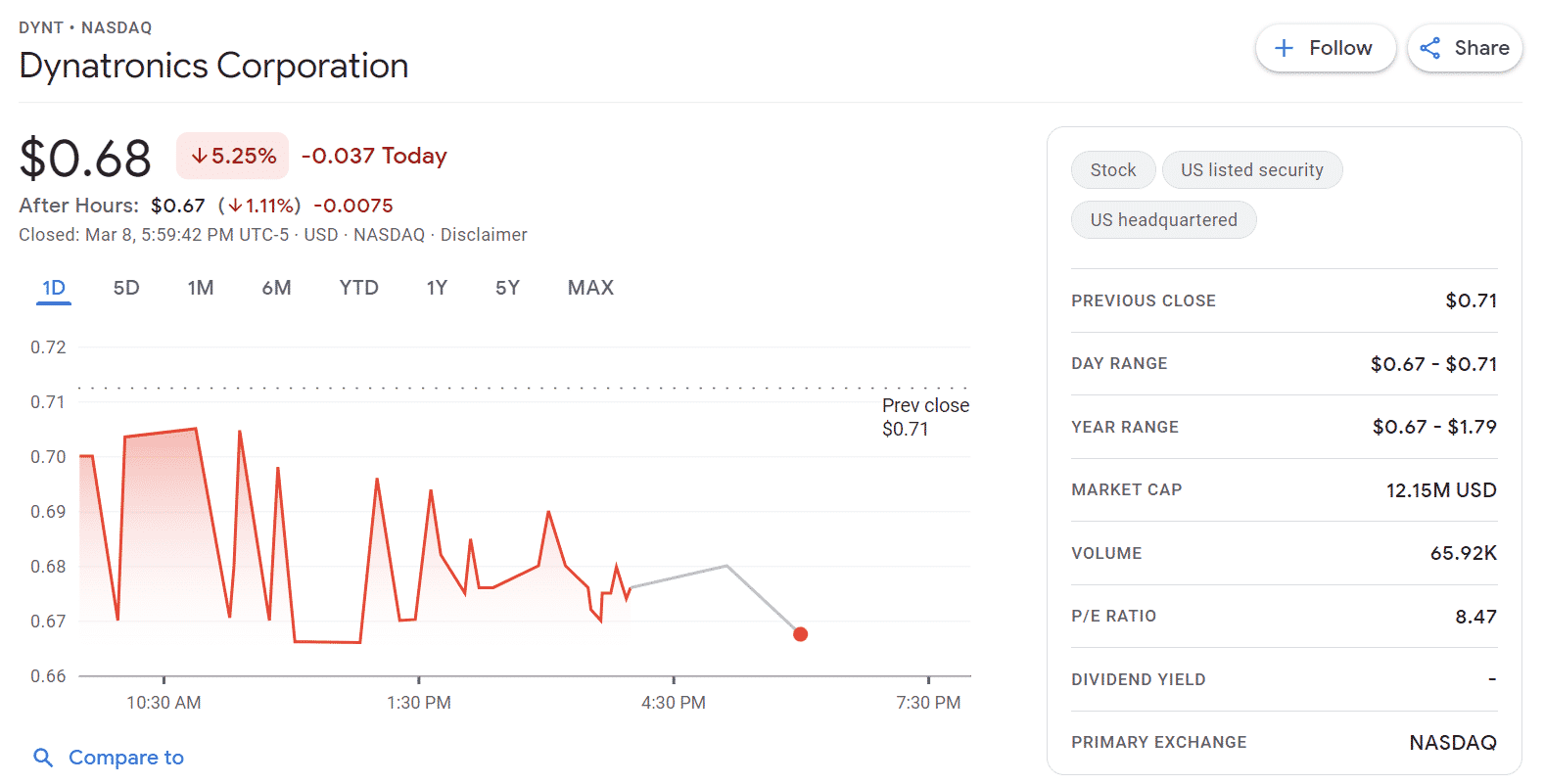 It is a must to include in the list of best penny stocks 2021 as it has a great potential as per its balance sheet and the way it's growing. It is a US-based company that designs, manufactures, and distributes advanced-technology medical devices and tables, rehabilitation equipment, institutional cabinetry, and more.
They market and trade their products to chiropractors, athletic trainers, physical therapists, sports medicine practitioners, and other medical professionals and institutions. A lot of medical institutes prefer buying from them because it is a one-stop-shop for all the medical equipment and supplies, which makes it easy for them to buy and that too at reasonable prices. Their price fluctuates from around $1 to $1.56.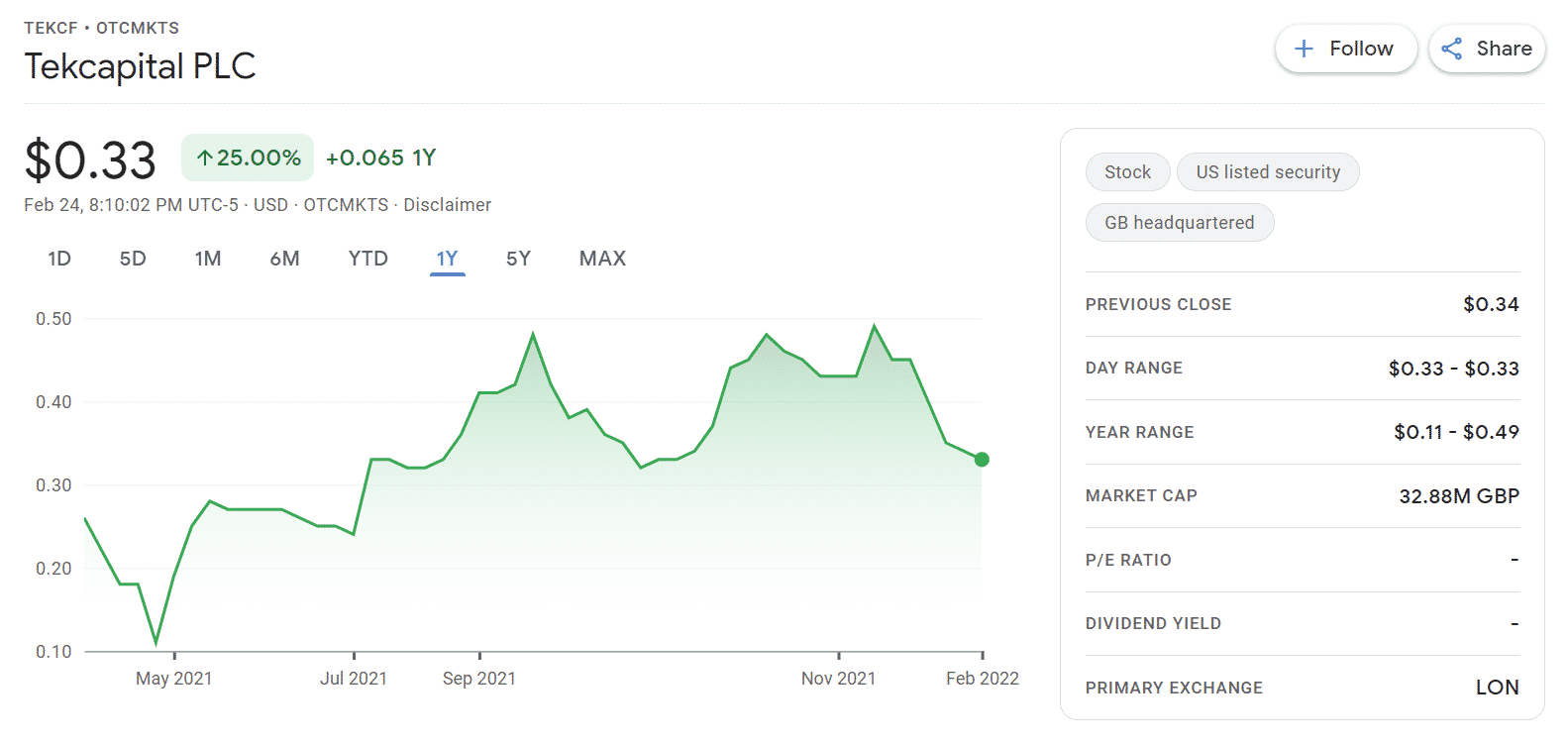 This company has a unique approach as they use college students' ideas and transform them into real products by doing thorough research on them. Along with its subsidiaries, they offer various technology transfer services to universities and corporations in the US and UK.
They mostly invest in university research and provide invention services as well. Tekcapital operates in two segments: Professional services and Investment activities; it also holds a well-known company called Salaries that makes MicroSalt. The benefit of this salt is that you would need less sodium to flavor your food, which is good for your health. This company was founded in 2014 and is headquartered in London.
Recommended: 32 Examples of Successful Blogs for Your Inspiration
These were some of the best penny stocks that you can buy for under $1. Penny stocks are very high risk, but the profit is also huge. All you need is to understand the volatility and your risk tolerance; if you can manage these two things, then the reward you will get will surpass all its negative aspects.
Before investing, always understand the stock's move and plan to handle it well. Please do your homework well before you invest in any stock, and keep in mind that penny stocks easily go down as they go up; never lose your patience.  Take some risk and invest in penny stocks to earn well.