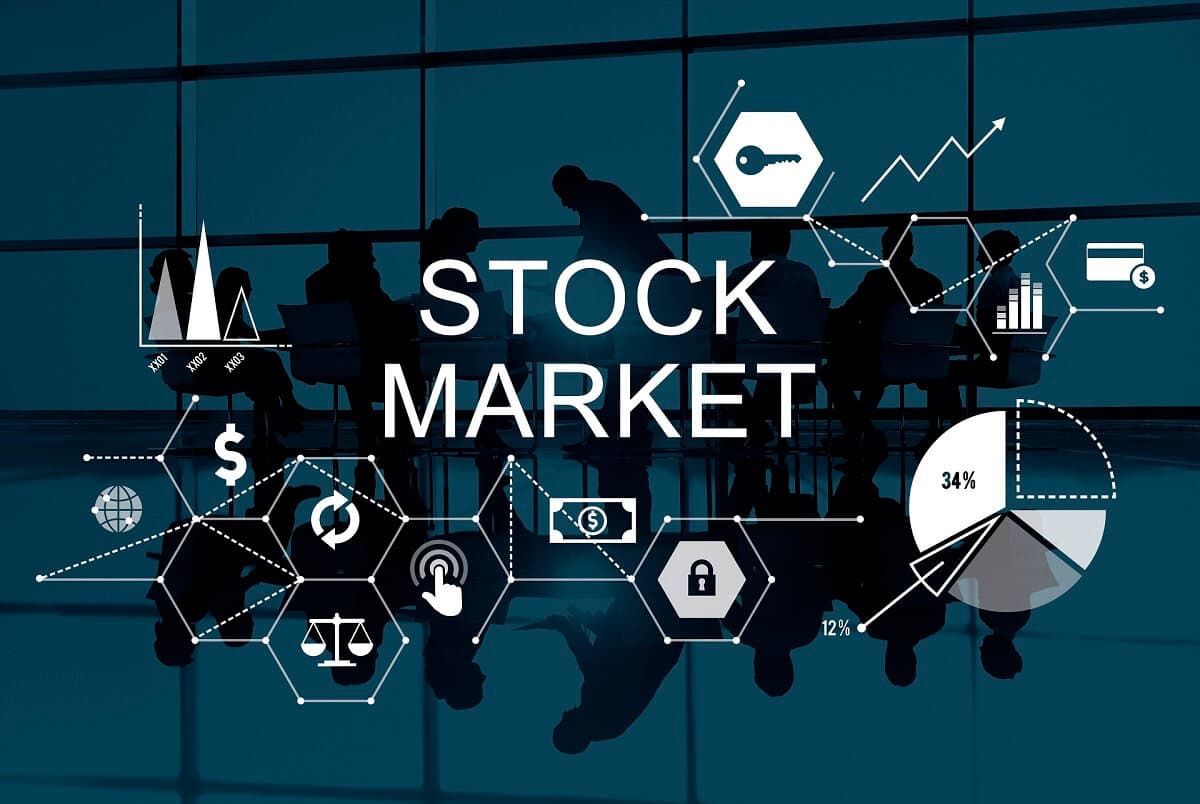 Which are the largest stock exchanges in the world? This debate is going on for a long time; we have chosen this topic to provide more clarity and finish this debate, once and for all.
Well, size does matter when it comes to the stock exchange. You might be aware that numerous stock exchanges are present across the world, but only a few of them are recognized in the global business. We are going to address those stock exchanges that play a substantial role in exhibiting the size of their underlying economies.
Before we proceed with informing you about the world's biggest and largest stock exchanges, let's get to know what exactly is a stock exchange, and its history.
What is the Stock Exchange?
Stock Exchange or share market or bourse is an organization that allows you to buy and sell securities including shares of stock, bonds, and other financial instruments in a public venue. It is a robust constituent of the financial market. The securities and bought and sold as per the transparent terms and conditions.
Stock Exchanges are fully furnished that are designated for the brokers and members who deal with the buying and selling of securities. It also ensures fair trade policies and free certification by governing the transaction activities themselves. Also, the stock exchange commands the financial situation of an economy where industrial development and firmness are reflected in the index.
Nowadays, most of the stock exchanges exist as electronic marketplaces. The price of the shares and other commodities entirely dependent upon the demand and supply in the market as buyers and sellers place orders. You will only be able to exchange security on a stock exchange that is registered with it. Some of the stock exchanges are virtual places like the NASDAQ, and a few are places in real such as the New York Stock Exchange.
It plays a valuable role in the world economy as it anchors formulated markets for trading in securities, commodities, bonds, derivatives, and other financial equipment. Currently, circa 60 major stock exchanges are already in the world with a broad range of sizes. All the stock exchanges represent 27% of the total market of market equities and $18.5 trillion in market capitalization.
History of the Stock Exchange
It's been more than 400 years since the corporation of stock exchanges in the world. The oldest and first most stock exchange was established in Europe, Netherlands (formerly known as Holland), located in Amsterdam in 1602. It used to trade shares with the Dutch East India Company.
Top 10 Largest Stock Exchanges in the World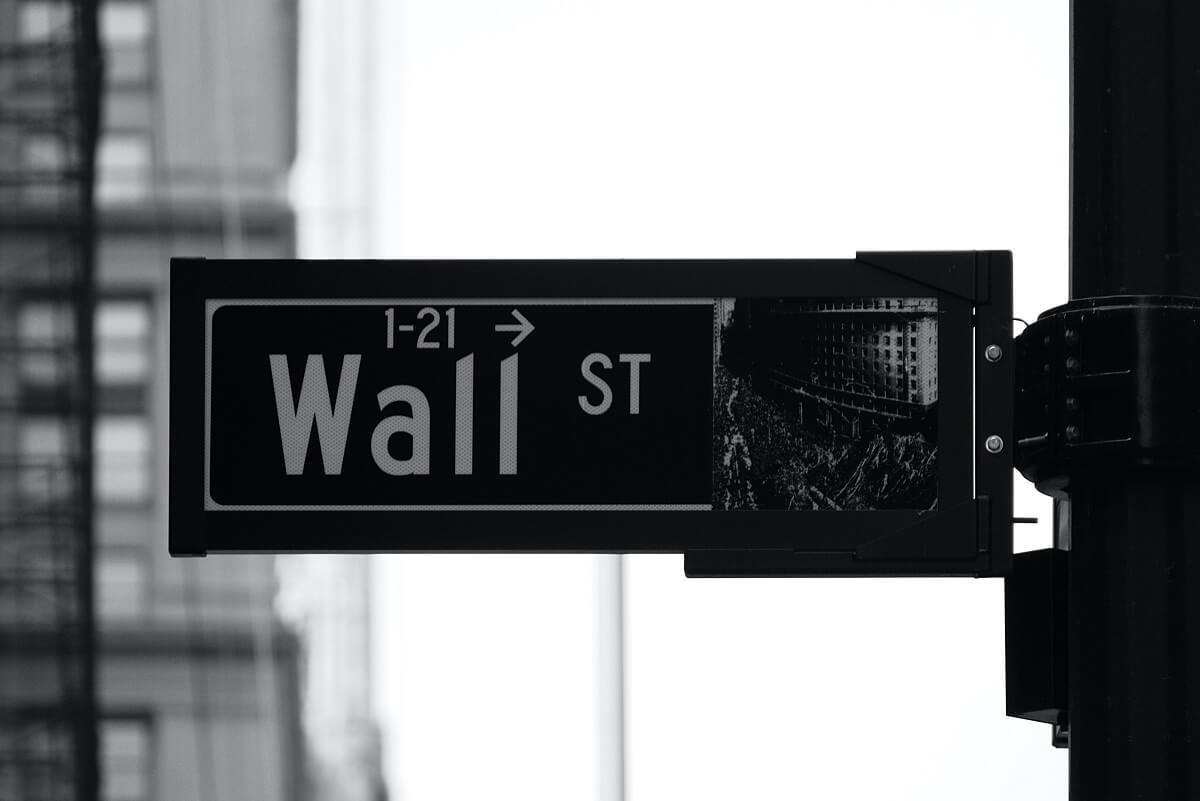 A stock exchange ensures the liquidity of the stocks on it along with ensuring fair prices without any discrimination. It is often said; the larger the stock exchange, the better it is. It is totally right as a bigger stock exchange will have greater exposure, widely recognized among global businesses, and it will offer better liquidity opportunities. All across the globe, 16 stock exchanges give market capitalization of more than $1 trillion.
In the current era, several stock exchanges have established in which some are big, wide-ranging, and you ought to know about them. The other stock exchanges that have not been mentioned in this guide are quite small, which can be left for now.
This list that has been prepared is of the top 10 largest stock exchanges in the world and is based on the market capitalization data from the World Federation Exchanges:
1. New York Stock Exchange (NYSE)
It is the biggest stock exchange and is considered as one of the most alleged stock exchange not only in the USA but worldwide. It is located at 11, Wall Street, New York City, USA. It consists of 2400 listed companies, some of the blue-chip companies listed under NYSE include Berkshire Hathaway Inc, Walt Disney Company, Coca-Cola, J.P. Morgan Chase, Walmart, Morgan Mc Donald's Corporation, and many others.
NYSE was founded on May 17, 1792, since the end of World War I when it overhauled the London Stock Exchange. NYSE is composed of a market capitalization worth $22.9 trillion.
As per the survey conducted in 2019, more than 50% of residents of the USA had invested in NYSE stocks. Besides, the USA roughly covers more than 35% of the world's stock market capitalization.
The average trading volume ranges from 2 to 6 billion shares. NYSE turned out to be favorable for floor traders as many of the floor traders experienced a slump in their business.  However, it renders a one-of-a-kind experience as it is the only stock exchange giving floor trading to significant dealers. It is a stock exchange offering exchange-traded funds (ETF's), trading of equities, fixed income, and several other options.
Visit Now
2. NASDAQ
National Association of Securities Dealers Automated Quotations (NASDAQ) is the world's second-biggest stock exchange in the world. It is also an American Stock exchange similar to NYSE and is based at 151 W, 42nd Street, New York City. This stock exchange was instituted on February 8, 1971. It is considered to be the first electronically traded stock market all across the world, which has a market capitalization of circa $10.8 trillion with $1.26 trillion of the average monthly trading volume.
Over 3000 stocks are listed under NASDAQ which places it on number two in the list. It comprises an array of flourished tech-giant companies including Microsoft, Google, Facebook, Tesla, Amazon, Apple, Alphabet, Cisco, Intel, and many others.
NASDAQ exhibits nearly 9% of the total market value of the world. As it is an industry leader in the USA, it permits you to buy and sell shares and equities, futures. It provides you with an opportunity for the most unprecedented organizations.
You must know that this stock exchange has never been listed with any oil and gas company, or utility companies, and it is more inclined towards the healthcare sector and consumer services.
Visit Now
3. Tokyo Stock Exchange
As the name suggests, the Tokyo Stock Exchange (TSE) is headquartered in Tokyo, Japan. This stock exchange is also known as Tosho, and it was established on May 15, 1878. It is known to be the world's third-largest stock exchange in the world.
It comprises 3500 companies with a syndicated market capitalization crossing over $5 trillion benchmarks. The benchmark index of this stock exchange is Nikkei 225, which constitutes various Japanese giants, including Honda, Toyota, Suzuki, Sony, Mitsubishi, and many others.
You might be glad to know that TSE suspended all its operations for 4 years after World War II, which later resumed its operations in 1949. Still, it is ranked at the number 3 position.
TSE allows you to trade stock and index futures, global equities, stock, and index options. This stock exchange has more than 1000 employees and has issued more than 53 crore shares in total. Also, TSE is best known for providing trading compliance, market surveillance, and ensures a fair distribution of market data.
4. Shanghai Stock Exchange (SSE)
It is the most significant and largest stock exchange in Asia, located in Shanghai, China, and the fourth-largest in the world. It was founded in 1866 and adjourned after the completion of the Chinese revolution which occurred in 1949. However, its modern foundations were established in 1990.
Shanghai Stock Exchange has a market capitalization of $4 trillion under which more than 1450 companies are listed. Also, SSE has 1507 listed stocks and 12,888 listed securities. This stock exchange permits all users to trade equities, bonds, index funds, and options.
One of the most exciting facts about SSE market capitalization is that it is constructed out of commercial banks and state-owning insurance companies.
SSE is somehow different from western exchanges. You might be wondering how? China is a developed economy that is fastidiously involved in supporting the equity markets. Whereas, regulators are known for imposing trading circuit breakers in order to prevent price volatility. However, when uncertainty in the market befalls and reaches up to a specific level, the government holds the right to suspend trading for the day.
While this way of trading can boost up the market's confidence, conversely it can also be one of the leading reasons to create chaos among the traders.
The stock exchange is divided into two types of shares named 'A' shares and 'B' shares. A-shares are the ones that can be exchanged in the local currency, and B shares are rated in the U.S. dollar for foreign investors.
Visit Now
5. Euronext
Euronext is a multi-state stock exchange which is headquartered in Amsterdam, Netherlands. It was originated from the first stock exchange of the world which was the Amsterdam Stock Exchange and was founded in 2000. It is also known as the European stock exchange and is considered to be the best stock exchange in Europe.
Euronext has listed more than 1300 companies, more than 200 trading partners and clearing members, and 260 corporate members. It is operating and functioning from a couple of countries situated in Europe, including Portugal, Ireland, Belgium, and France. It has a market capitalization worth $4.2 trillion. It is another home to the AEX-INDEX, the PSI-20, and the CAC 40. Moreover, it allows trading in equities, mutual funds, ETF's, fixed income, and derivatives.
All the stocks listed under Euronext are traded only in Euros and gives the business $174 billion every month.
Visit Now
6. Hong Kong Stock Exchange
Hong Kong Stock Exchange's origin can be anticipated in the mid-1800s, and since then this stock exchange has conglomerated with other stock exchanges. To be definite, it was founded in 1891.
Hong Kong Stock Exchange is the home to the hang Seng Index. This exchange allows you to trade equities, Exchange-traded funds (ETF), fixed income, and derivatives trading. More than 2300 companies (half of the companies are from mainland China), 1200 total debt securities, and 6650 derivative warrants are listed under this stock exchange within its various groups.
Coming over to the worth of this exchange's market capitalization, which is more than 4 trillion. It constitutes a monthly dealing volume of $180 billion. Not only this but it was also calculated that this exchange trades more than 1 million derivatives contracts per day with HSCEI features (92,962) and HIS features (1,67,677).
This stock exchange has converted its physical trading process into electronic trading, 3 years back in 2017. Many renowned companies are listed under this huge stock exchange such as HSBC Holdings, AIA, Tencent Holdings, China Mobile, and PetroChina.
Visit Now
7. London Stock Exchange
This stock exchange is owned and administered by the London Stock Exchange Group and was established in 1698. Although it was created in 2007 following the amalgamation of the LSE with Borsa Italia.
Also, more than 3000 companies are listed under the London Stock Exchange. It has a combined market capitalization of circa 3.7 trillion. You might be glad to know that LSE was the world's largest stock exchange until the occurrence of World War I. However, after the end of the first world war, the New York Stock exchange was titled the world's biggest stock exchange.
The main notable companies that are registered under the LSE are Barclays, British Petroleum, and GlaxoSmithKline.
Visit Now
8. Shenzhen Stock Exchange
This stock exchange is oriented in Shenzhen, which is also called the silicon city of China. Initially, it was established on December 1, 1990, and is one of the two operating stock exchanges in China. It is considered to be one of the largest stock exchanges as it has more than 1400 listed companies with a combined market capitalization value of $3.92 trillion.
Majorly the organizations that are registered on their exchange are based in China, and it trades shares in Yuan. As China is home to various significant technologies in China, it provides A-shares (that trade in local currency), B-shares (deals in U.S. dollars for foreign investors), mutual funds, ETFs, fixed income, and derivates.
This exchange is comparatively different from western exchanges in the aspect of the involvement of the government. For example, when variation reaches a specific level, the government has all the power to cease trading for the day. Also, majorly the firms under this exchange are corporate forms of companies in which China's government has a regulating interest.
SSE is also associated with heightened volatility as just a few numbers of traders own a larger proportion of stocks, hence even little sign of market traction can lead to substantial price variations.
Recently SSE has also established the ChiNext board which comprises high-tech and high-growth start-ups.
Visit Now
9. Toronto Stock Exchange
This stock exchange is one of the most famous stock exchanges. It is owned and operated by the TMX group. TSE has more than 2200 listed companies with a combined market capitalization value of $2.1 trillion, which brings this exchange to the list of top 10 exchanges in the world.
As the name suggests, it is based in Toronto, Canada, and was established in the year 1852. The financial instruments that it comprises are investment trusts, equities, bonds, commodities, exchange-traded funds, options, futures, and other products. As per the reports, it has an average monthly trade volume of $97 billion.
As compared to the other stock exchanges, it possesses more mining and oil gas companies plus all of Canada's big five commercial banks are also listed under TSE.
Lately, there was also news that it was in negotiation with the London Stock exchange for merging with them, but the deal did not finalize as they did not get approval from shareholders.
Visit Now
10. BSE (Bombay Stock Exchange)
BSE is the biggest stock exchange in India which is located at Dalal Street, Bombay. It has a market capitalization of more than $2 trillion. BSE was established in 1875 during British rule and is known to be the oldest stock exchange in Asia.
Currently, it has the highest number of listed companies of more than 5500, but most of the companies are small scale. Still, BSE has significantly contributed to the growth of the company's financial markets and the corporate sector.
The companies listed under BSE have an array of options to deal with including stocks, mutual funds, ETF's, Fixed Income, Commodity Derivatives, futures, options, index options, index futures, and weekly options.
Recommended: List Of Stock Exchanges In India
BSE is home to the S&P BSE SENSEX, which is known to be the most extensive tracked benchmark index. Not only in India, but even in some foreign countries, including China, Russia, South Africa, and Brazil, BSE offers excellent exposure to equities. In India, SENSEX solely has got the power to measure the BSE benchmark, covering all the sectors of the Indian Economy.
Visit Now
These were the most significant and largest stock exchanges present in the world that play a vital role in the global economy. Also, the list we have mentioned is based on the latest surveys of 2021.
You are free to post your comments and provide us with your valuable feedback. You can also check the daily stock market knowledge by joining this channel.