Proprietary trading, commonly known as prop trading, involves trading securities with a firm's own capital rather than that of its clients. These firms have grown in popularity due to the potential for significant profits they offer. In this article, we will highlight some of the best prop trading firms in the industry.
Best Prop Trading Firms for Investments
A prop trading firm is a firm that hires professional trainers and then gives them the company money to invest in stocks, cryptos, bonds, forex, etc. These companies can provide training, retraining and professional trading tools to the traders, and in return, the traders make profits that they share with the company. Let us begin our list.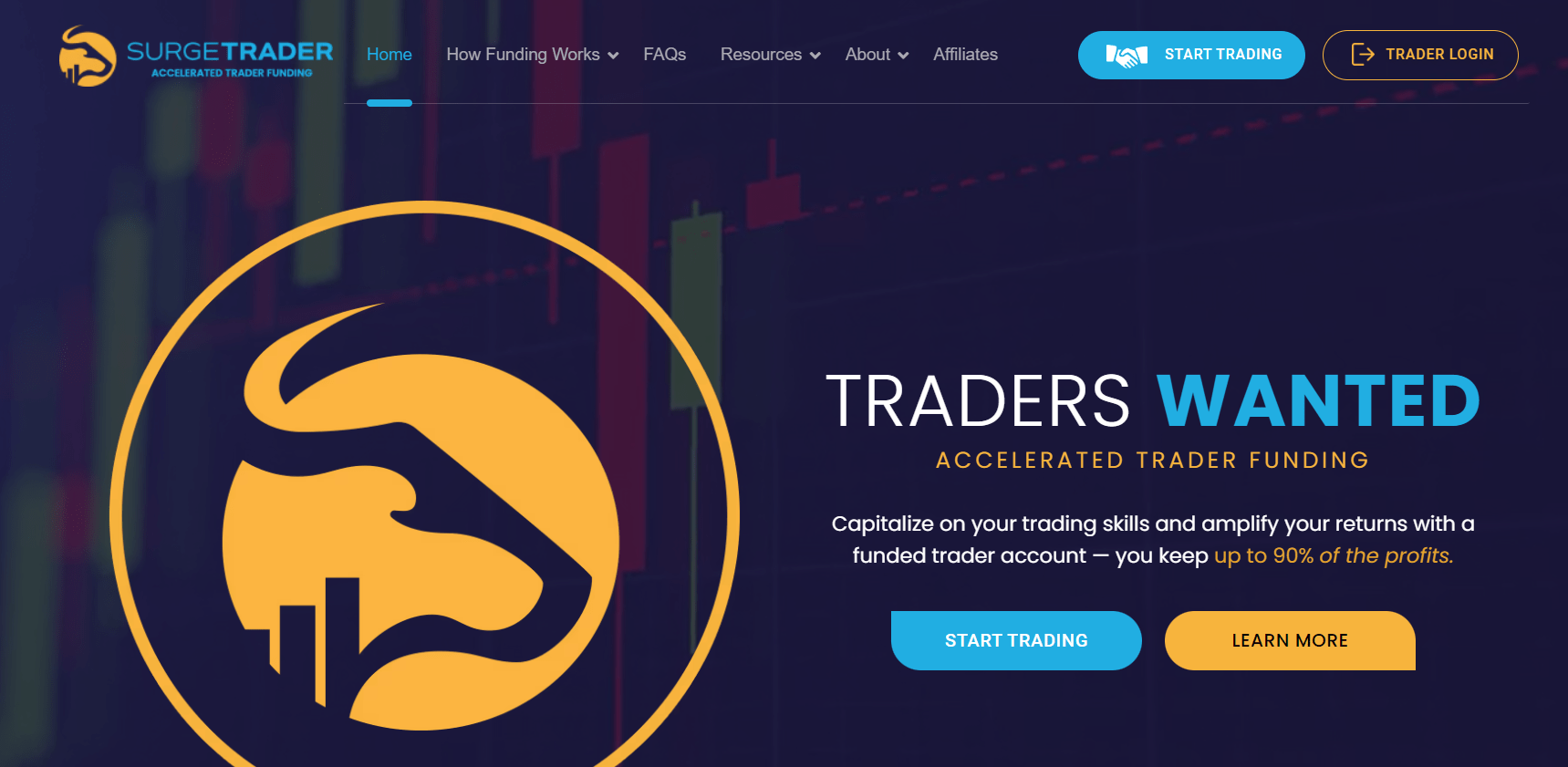 Founded in 2008 the headquarters of this prop firm are located in Chicago, Illinois. The company has various packages to offer to traders where you can choose a package worth as low as 25,000 dollars or as high as 10,00,000 dollars.
For any and every package you can take a share of up to 90% in profits. The profit target for you as a trader is 10% whereas the daily loss limit is also set at 4%.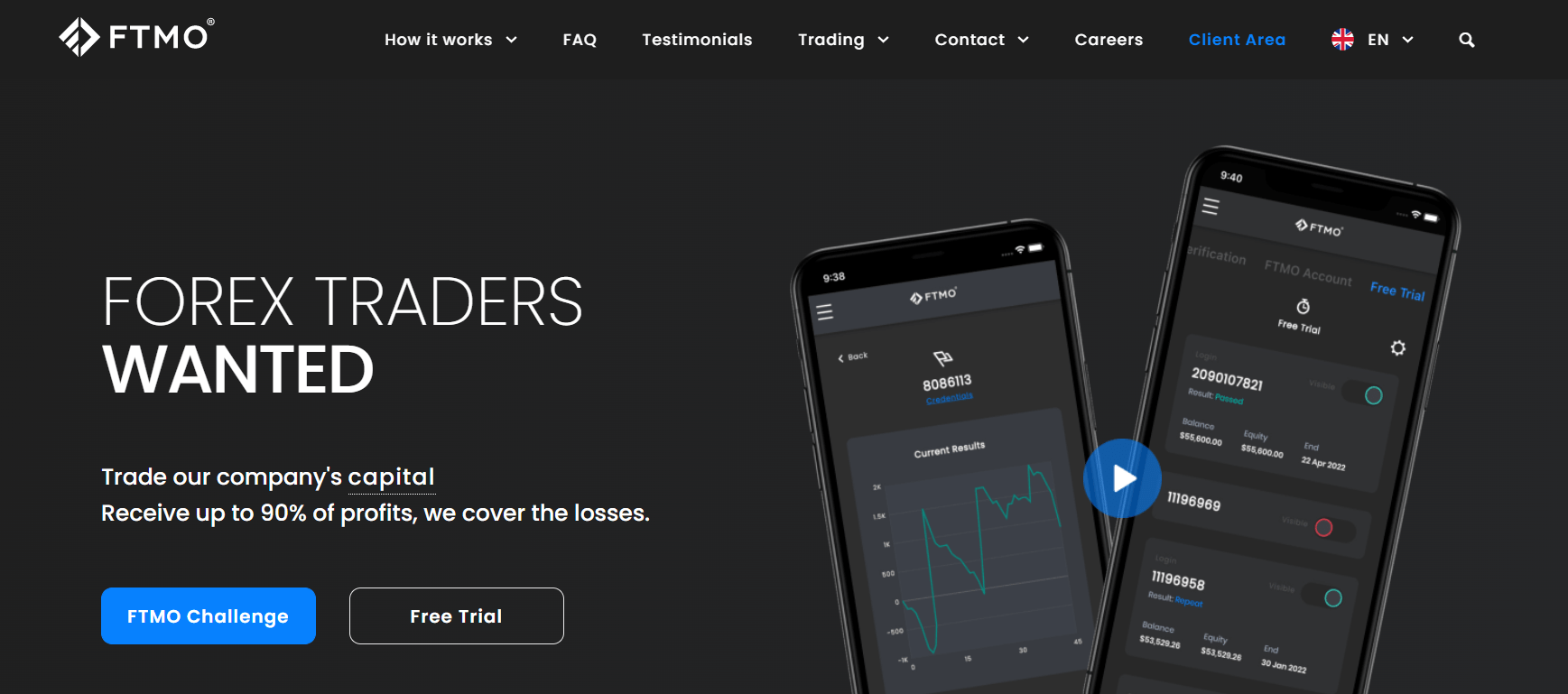 Headquartered in Praha, Hlavni Mesto Praha, Czech Republic, this company was founded in 2014. Again with this prop firm, you can get to keep up to 90% of your profits. The company has so far paid out more than 100 million dollars to FTMO traders.
This is a multiple award-winning company where you can create an account and trade at your own pace, to get a hold of it the company also offers you the chance to take a free trial of the platform. On this platform, you can trade assets like crypto, custom, commodities, indices, and forex.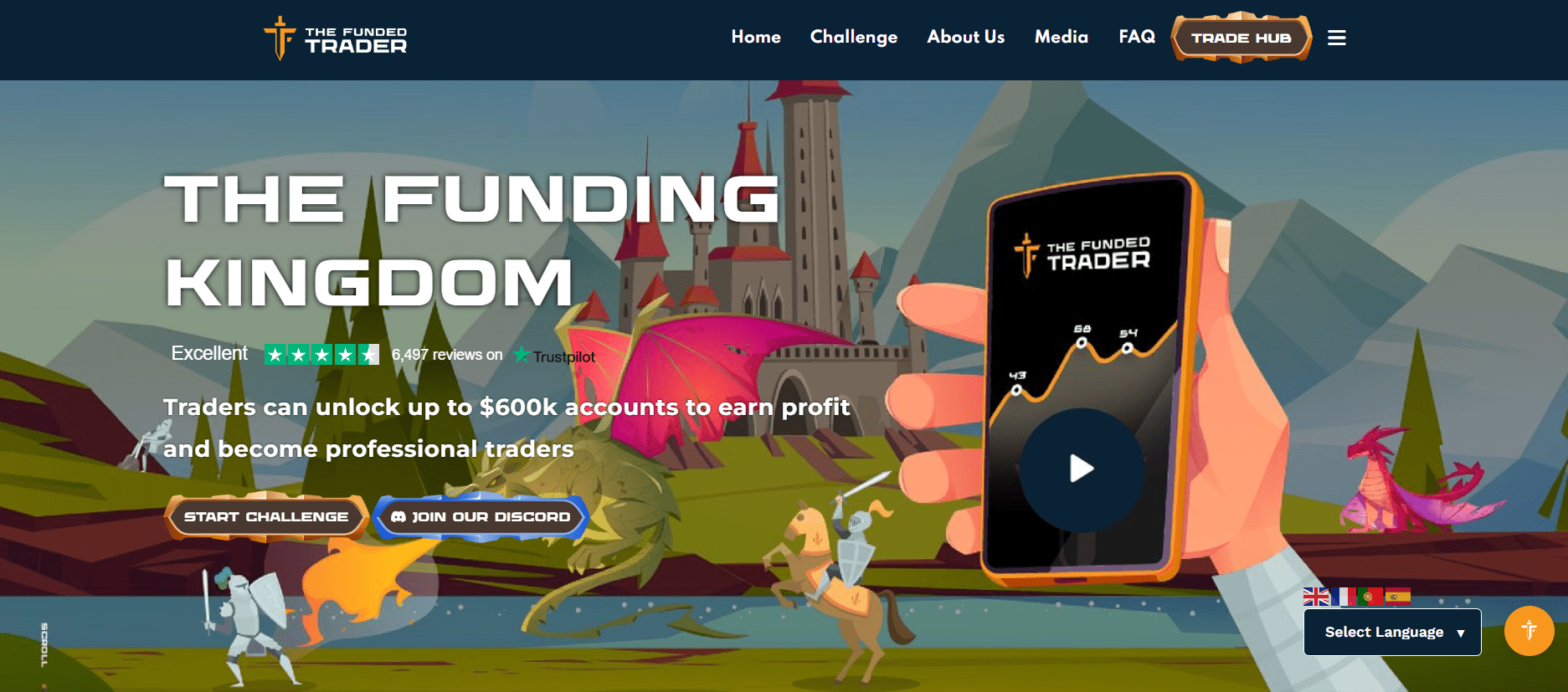 From Fort Lauderdale, Florida, USA we have this top prop trading company that was set up as recently as 2021. Before you can begin working for them there are a few challenges that you need to ace to prove your skill and knowledge to them.
You have the chance to get up to 90% in profits and also their payments are made biweekly. Every 3 months your performance is reviewed, and you have the opportunity of increasing your account balance to 1.5 million dollars.
Also Read: 16 Largest Companies in the Finance Field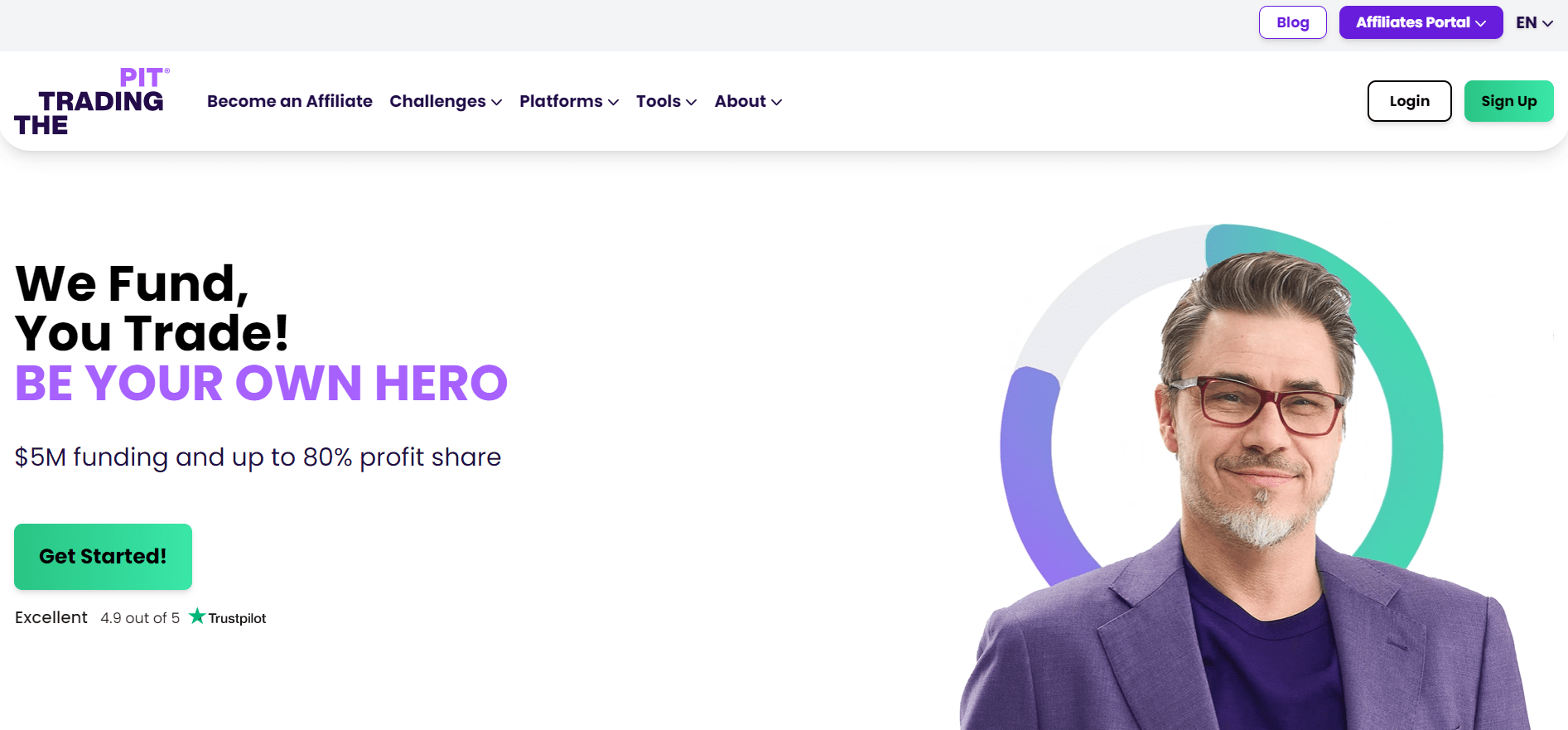 Having been founded in 2022 this company is headquartered in Lichtenstein and is undoubtedly one of the best prop trading firms around. To begin trading for them you simply need to register on their website and need to accept their terms and conditions.
Up to 80% of the total profit can be kept with you. The maximum capital offered by the company is not known since everything you need to know comes after registering for them.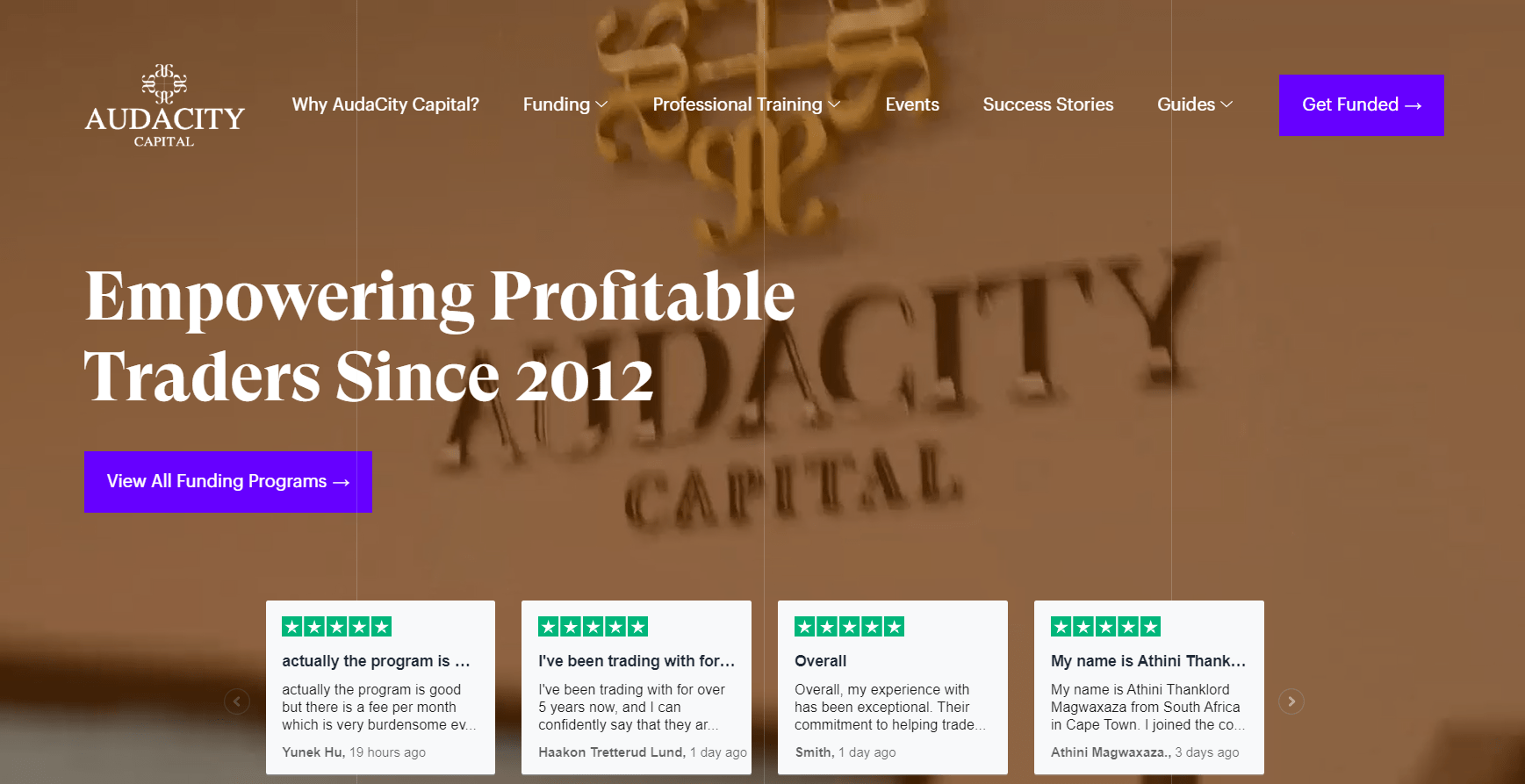 Having been founded in 2012 the headquarters of this company are located in Wood Street, London, U.K. Just like any prop firm they too give away the money to investors to invest in various assets from which they make profits and split with the company.
There are six stages of investment, in stage 1 you are given 15,000 dollars whereas in stage 6 you are given 4,80,000 dollars. The target profits are 10% at all times.
For 1st three stages the commodities that a trader can trade in includes only Forex, however, people from stage 4 to 6 can trade in Forex, Indices & Commodities. The profit-sharing ratio of this company is 50:50.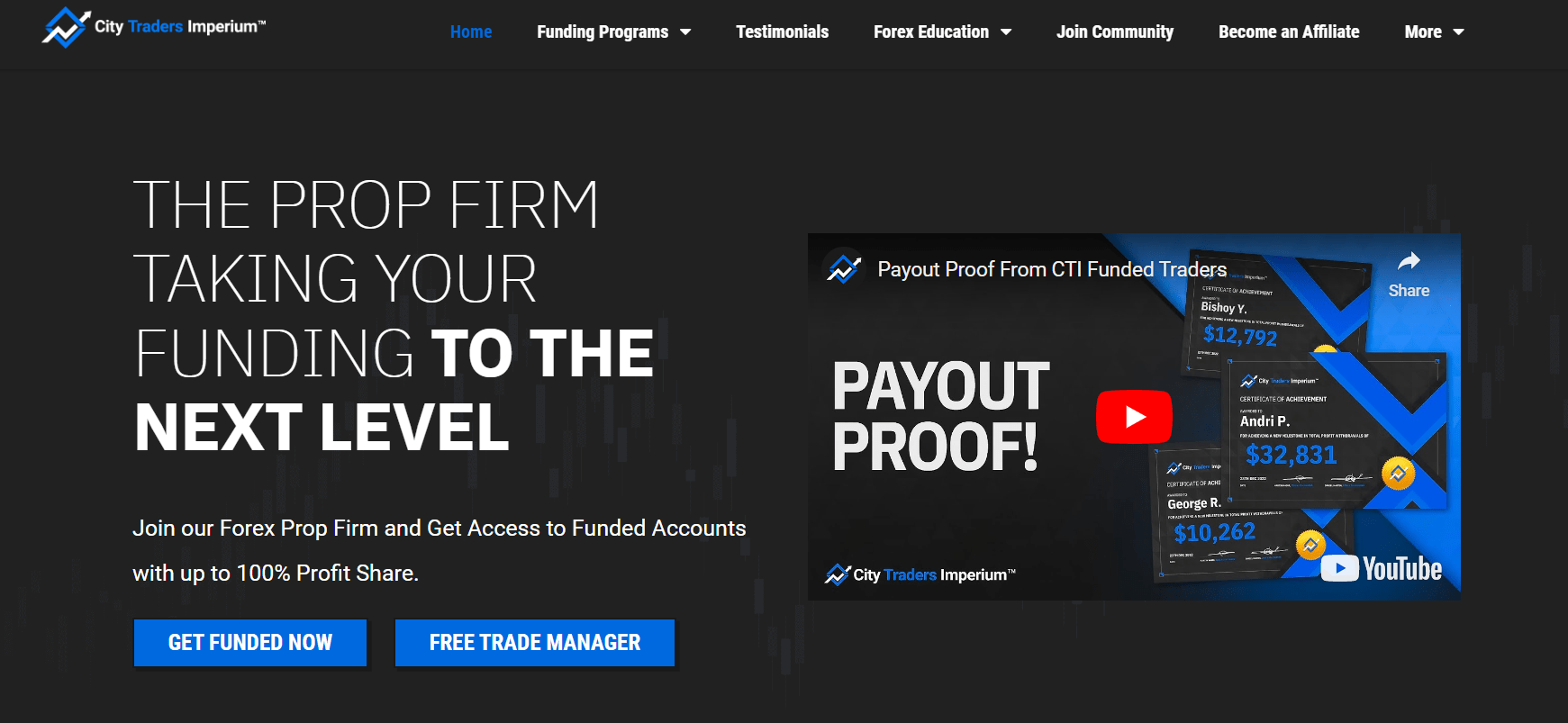 Trading on this platform can get you up to 70% share in profits. You can get funding of up to 4 million dollars from this company. Forex, shares, gold, and indices are some of the instruments that you can trade in on this platform.
There are 4 different plans on offer and you are upgraded to the next plan after achieving a 10% profit in the previous plan. The company also provides training programs and other necessary stuff to help the traders.
The company was founded in 2018 and its headquarters are located in City Road, London, U.K.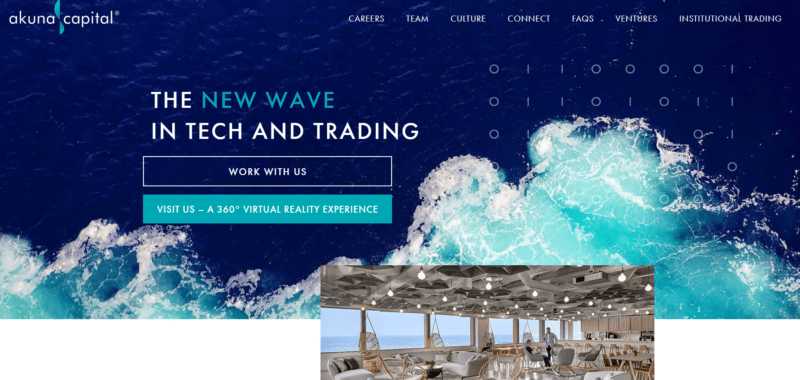 The company is active in the US and Hong Kong markets and is a professional liquidity provider as well as a derivative trading platform for crypto, stocks, and other assets.
This prop trading firm hasn't mentioned the profit-sharing ratio. Headquartered in South Wabash Avenue, Chicago, Illinois the company was founded in 2011. They hire interns, experienced traders, and junior traders. They also provide training and educational courses for traders.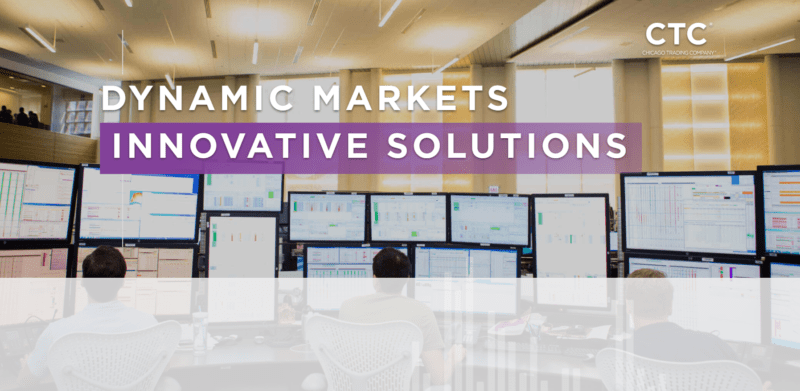 One of the best prop trading firms also happens to be a privately held company. The company has a team of operational workers, traders, quants, and technologists. The company has not mentioned its profit-sharing ratio.
This company was founded in 1995 and is headquartered in Chicago, Illinois, U.S. They employ market experience, financial expertise, risk management strategies, and proprietary technologies to succeed.
Best Prop Firms for Futures
We may have seen some of the best prop firms above, however, not all of those firms deal in the same assets. Some of the firms dealt in forex and other assets while some in equities and so on. And so, it is now time to make a separate list of some of the best prop firms for futures only.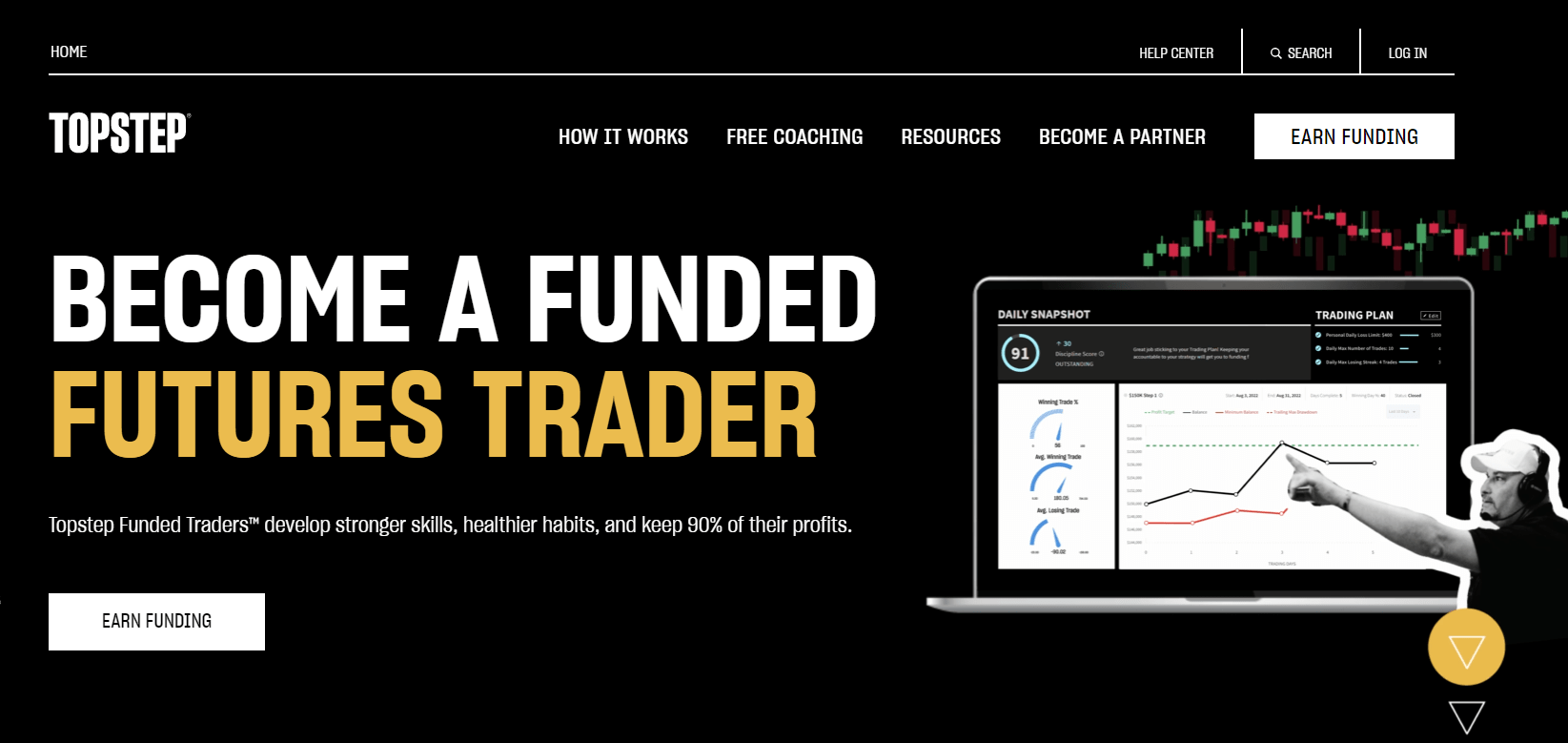 If you want to become a big deal in the world of futures and want to make good profits trading in them then Topstep might be the platform to turn to. Once you have been evaluated successfully you then get access to state-of-the-art technology, funding, and experts in trading.
The three combined provide you with all the resources that you need to succeed in the futures investment market. Be it profit sharing, customer support, or community engagement the company is highly rated in all these aspects.
The payouts are high and the options for funding include getting 50k, 100k, or 150k.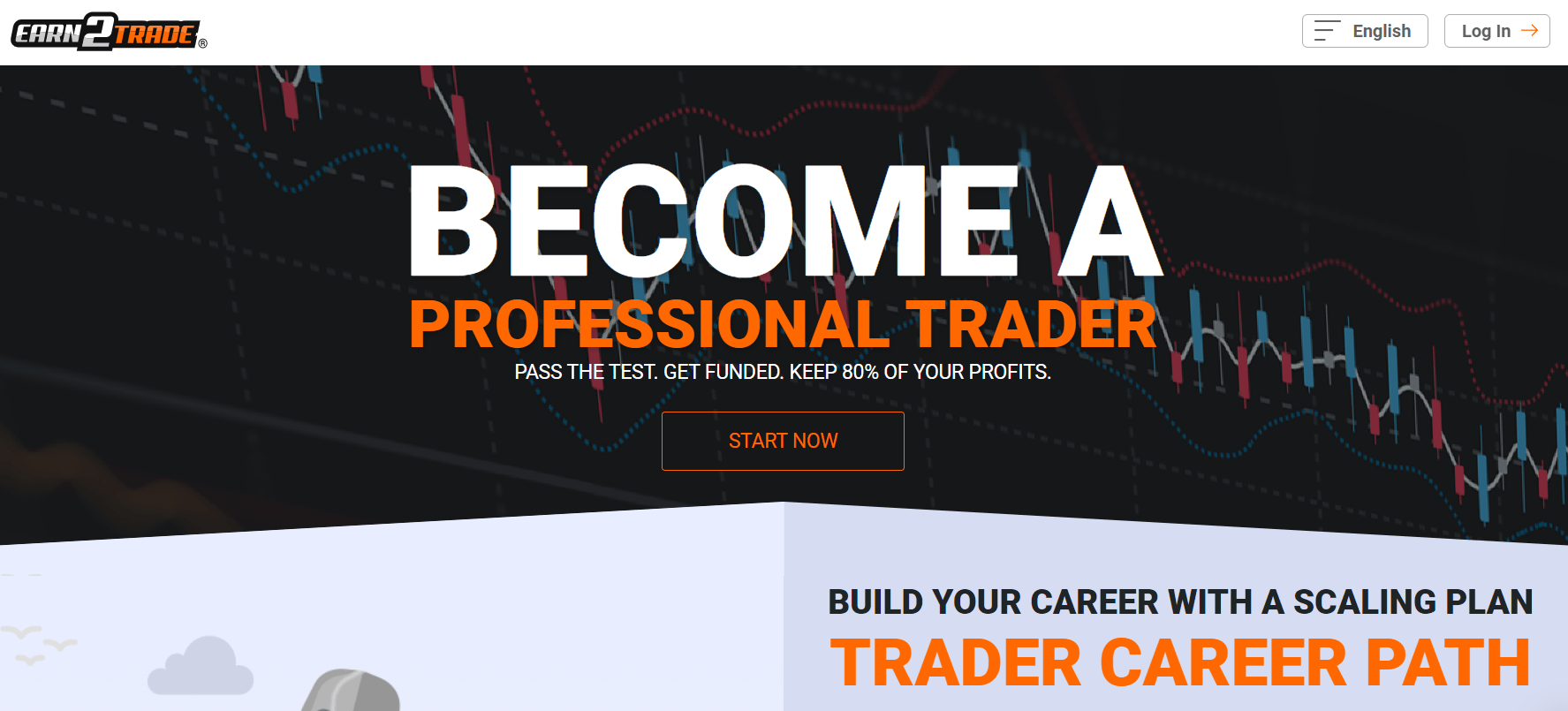 Once you have passed the test and got funding you get to keep up to 80% of the profits that you earn using the company capital. The platform is suited to both new and experienced traders and it is an educational platform.
Apart from futures trading the platform also offers simple trade tracking and educational materials. It is an ideal platform for futures traders and an excellent industry reputation and great educational courses make it even greater.
Their profit ratio sharing is also among the highest offered by such companies and they also have an above-average customer support rating which means that they will be there to help you with any issue that you might be facing.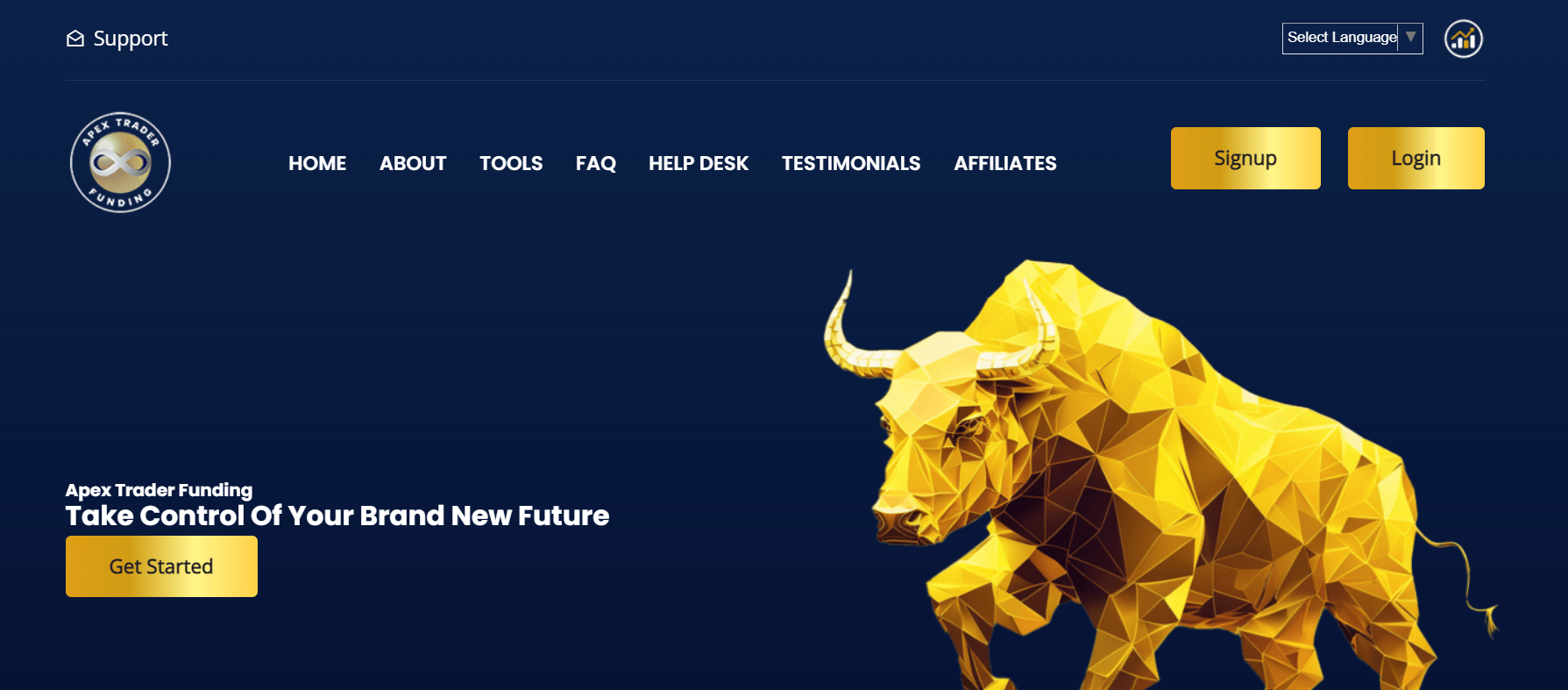 For futures traders, Apex Trader Funding is a good platform because their average payout to customers since 2022 January stands at 849.784k dollars and in the same period their total payout stands at 1,27,46,755 dollars.
In the past month, they have funded no less than 15,751 PAs. 100% of profits up to 25,000 dollars belong to the trader after which you are entitled to a 90% share.
There are two payouts per month when you use this platform. You get to trade 23 hours on this platform. You can get as low as 25k dollars or as much as 300k dollars to trade on this platform based on the packages available.
Also, each package comes with a profit goal that you need to meet. You also get a 15% lifetime referral commission from this platform. This platform gives you access to various trading tools, has a solid reputation, and also has an option for fast funding.
Also Read: Fortune 100 Best Companies to Work For

Leeloo Trading happens to be one of the best prop trading firms around. It is suited to futures traders who are planning on getting anywhere between 25k dollars to 300k dollars. With this platform, you have the option to go for swing trade.
Not only that but you also get to trade with flexibility and also there is no scaling or no daily drawdown.
The platform has a reach in 150 countries. The company also offers impressive profit splits and new users can even take a free trial. The trading conditions of the platform are relaxed, and it also has a solid reputation.
Best Forex Prop Firms
Now that we have covered some of the top prop firms and futures-based prop firms we have one last list with a few more names to share. Unlike the previous two lists, this one will have the names of some of the best forex prop firms.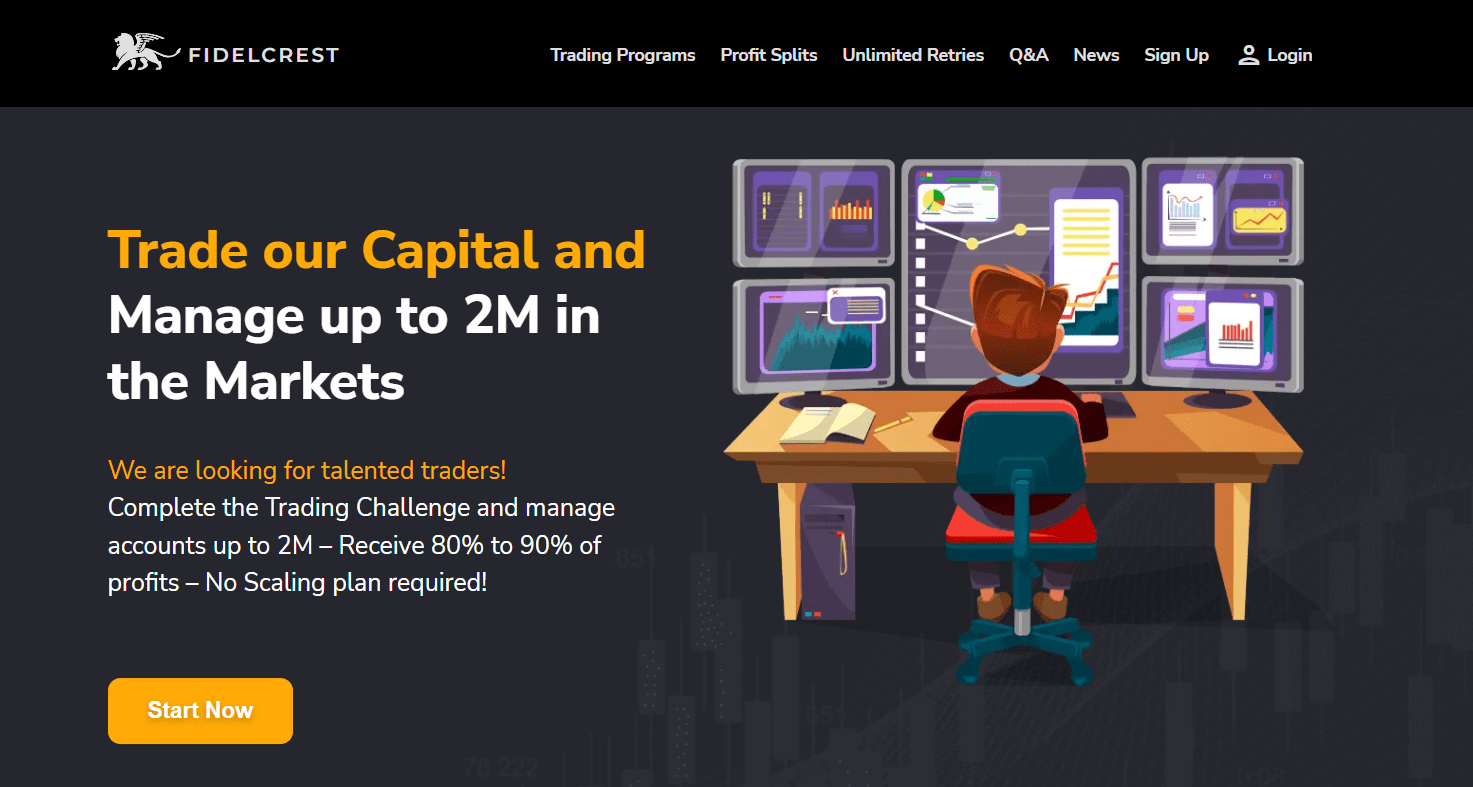 Founded in 2018 and incorporated in 2020 this platform was founded by forex traders and professionals. The company headquarters are in Nicosia, Cyprus while the IT department is located in Tallinn, Estonia. Using this platform you can get up to 2 million dollars in funding. What's great is that they offer you up to 80 to 90% of profits.
The company also offers a signup commission of up to 30,000 dollars. The traders can choose between multiple account types under normal as well as aggressive plans.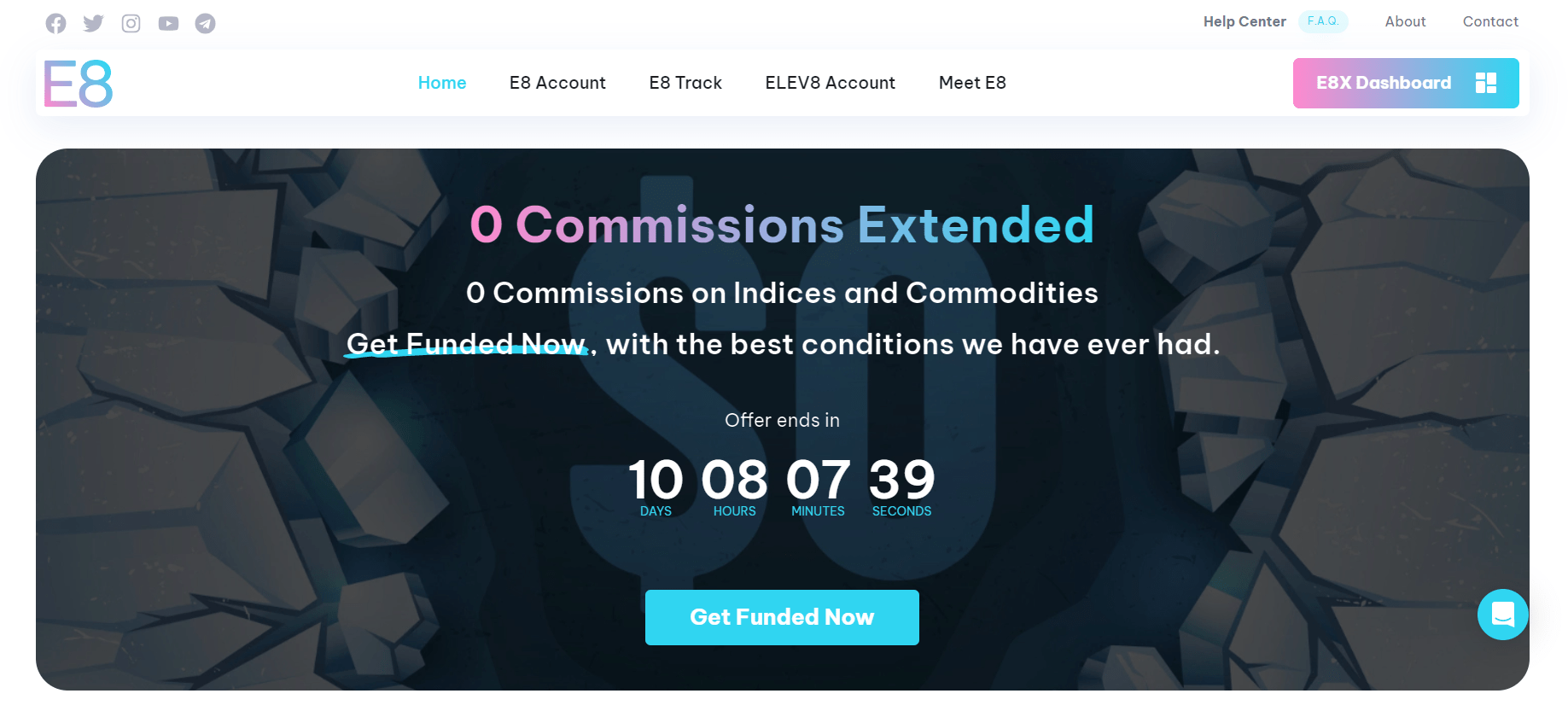 A trader on this platform can expect to get anywhere between 25k dollars to 1 million in funds. Of the 800 plus reviews received on Trustpilot, the platform has an overall review of 4.7 stars which shows that it is a good platform for forex traders.
They happen to be one of the newest prop trading firms on the market but that hasn't stopped them from being also one of the fastest ones to becoming the best. It is a user-friendly platform and provides traders with information that might be of use to them.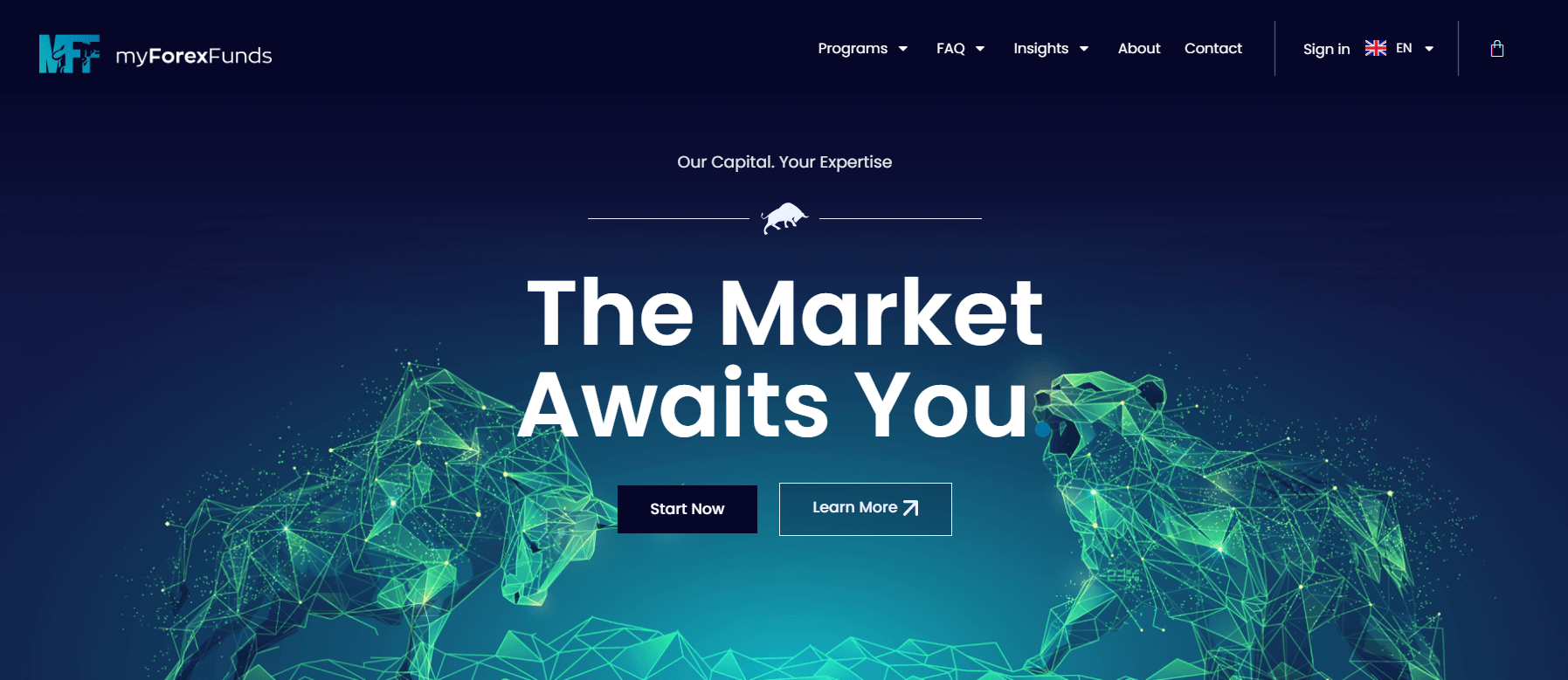 Not a lot of prop firms offer funds without a challenge and so that is what makes this platform one of the rare ones to do so. Traders can choose from three types of programs available to them.
The platform has also set up a support team that is available 24/7 to help you with any problem that you may come across. You can get anywhere between 10,000 dollars to 100k dollars to start trading, of which up to 50k dollars can be allotted without any challenges completed.
You can get up to 85% in profit splits. Lastly, this platform is for everyone from a new trader to an experienced trader to a professional.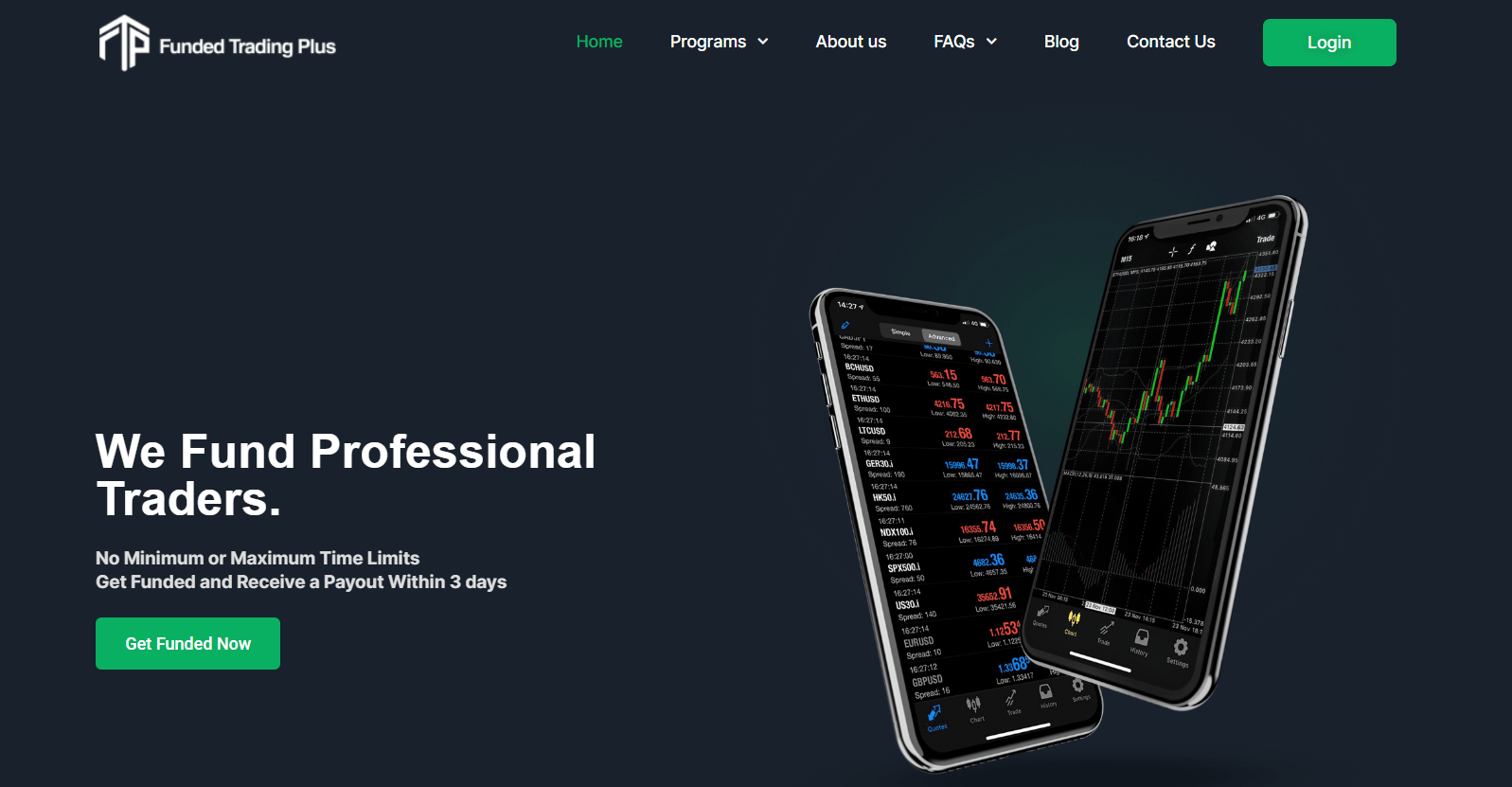 One of the best prop trading firms for forex is funded trading plus. The platform has three trading programs which are experienced trader, advanced trader, and master trader.
You have a chance to get up to 90% of the profits with this platform and not just that you also get to be a part of the discord community of the platform.
Apart from forex the traders on this platform also have access to index and commodity markets while they can also invest in 250+ crypto markets. The funding on this trading platform starts from just 12.5k dollars but can go up to 2.5 million dollars.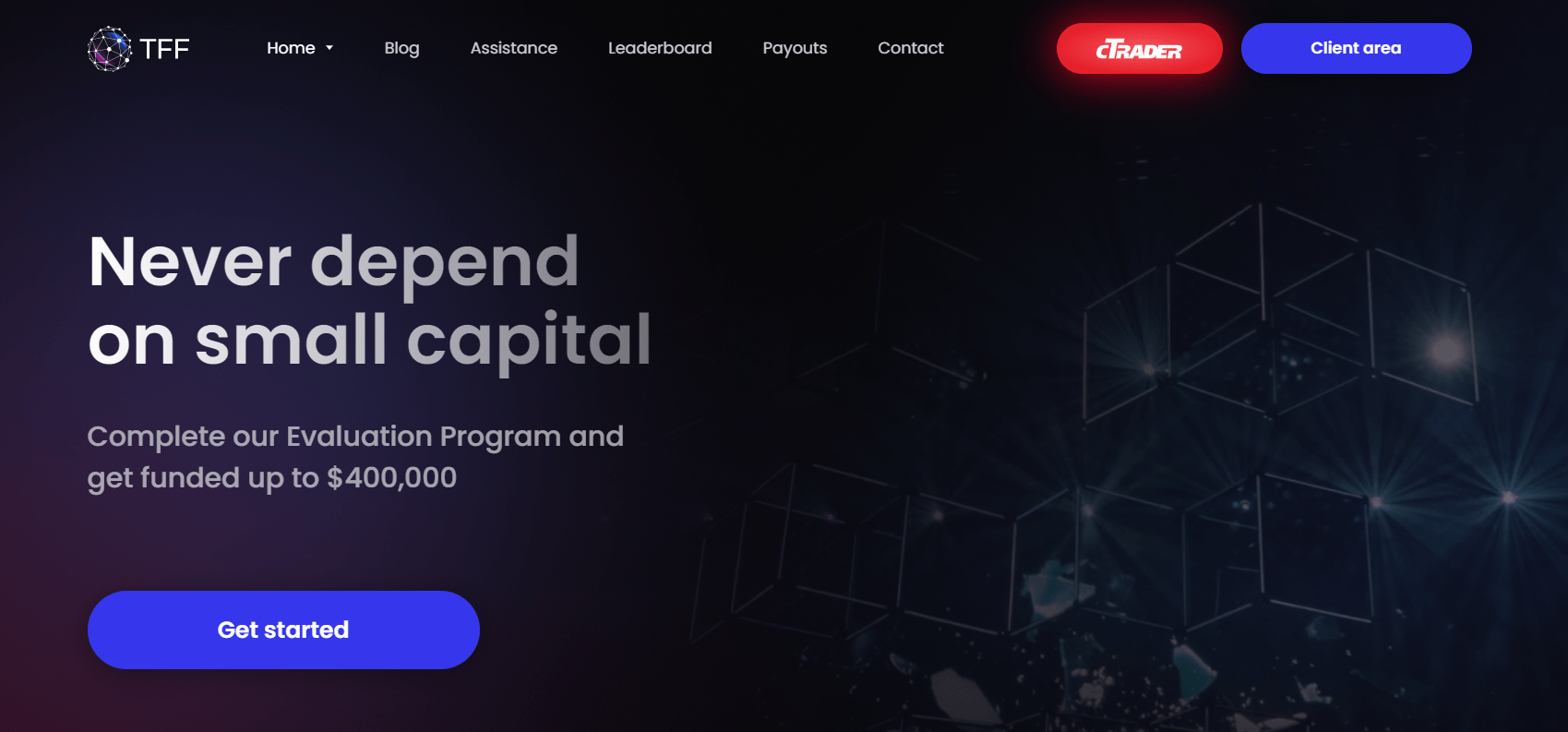 If you are looking for funding of up to 400k dollars then you can find it at True forex funds once you have completed their evaluation. This happens to be one of the fastest evolving proprietary firms and has paid out more than 8.4 million to its traders in just 2023.
The average time for payout is 24 hours and their reach is in 110 countries. The platform offers high-profit splits which go up to 80%. There are only 2 stages of evaluation and so you can easily pass the two challenges and begin trading with their loss-covered funds.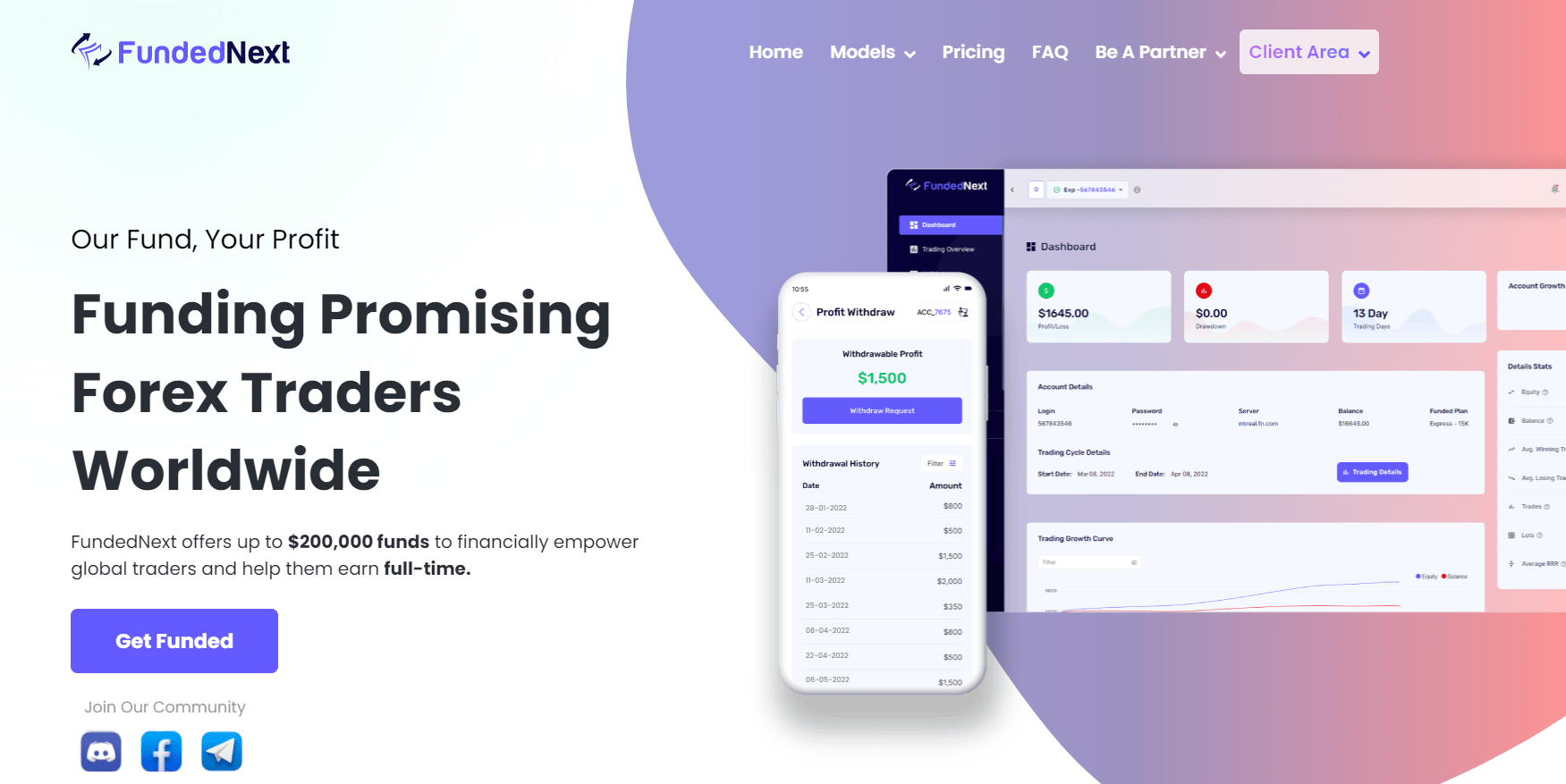 If you are a full-time trader anywhere around the globe and are looking for 200k dollars in funding then you can get it from FundedNext. They cover 193 countries and have an average payout time of 5 hours. So far the company's total payout exceeds 22 million dollars in total and they have funded more than 17 traders.
You get up to 90% in profits splits from this platform and you can scale up your plan to 4 million dollars. The platform also offers you a personal account manager.
The company's registered and operational offices exist in southeast Asia, the USA, and UAE, and the app is available to download on both Google Play and App Store.

Looking for 200k dollars in funding? Check out Finotive Funding which has standard and aggressive plans to offer to you. Pass the phases and get funded where you can earn up to 95% in profit splits.
That's not it, you can also scale up the funds to a massive 3.2 million dollars if you have what it takes to get there. The company uses the world's most popular trading platform, MetaTrader5. Oliver Newland founded this platform in 2021 on April 23rd and their offices are located in Budapest, Hungary.

One of the best prop trading firms also happens to be one of the most highly respected prop firms in the world. They enjoy a great reputation and offer 50% in profit splits. They offer more than 1.2 million dollars in funding.
The company was established in 2016 and apart from forex they also allow you to invest up to 4 million dollars of theirs in metals and indices. The platform allows you to get instant funding in real accounts.
Also, they have frequent payouts and exceptional trading conditions. 925 people have rated the platform on Trustpilot on the back of which they boast a 4.8-star review.
These are some of the best prop trading firms that offer lucrative opportunities for investors. With diverse strategies, risk management, and advanced technologies, they provide a platform to capitalize on opportunities available in the dynamic financial markets.