If you are a beginner, getting started in the stock market can be daunting. You have to pay opening charges for a brokerage account and navigate through complex documentation. Additionally, trading in stock market includes market risks, which can lead to financial losses, especially if you are inexperienced. However, you can learn stock trading without actual financial risk through virtual stock trading platforms, without using real money. In this article, we will look at the best paper trading apps that offer a simulated environment to practice and gain experience in trading.
What are Paper Trading Apps?
Paper trading is a simulated method of honing trading skills in the stock market without using real money. It allows individuals to practice making trades and executing strategies in a virtual environment, ensuring that any actions taken do not impact the actual stock market.
Paper trading is a practice that mimics actual stock market conditions and prices, but instead of using real money, you trade with virtual currency. This simulation enables you to test your trading strategies in a real-world-like environment, assessing their effectiveness without exposing your funds to any risk.
38 Best Paper Trading Apps
When looking for the best paper trading platforms, it is essential to conduct thorough research to discover the one that aligns best with your requirements. Ideally, the platform should offer a diverse range of stocks and other assets for trading and incorporate helpful features to facilitate learning during the paper trading process. Let's look at the 38 best paper trading apps: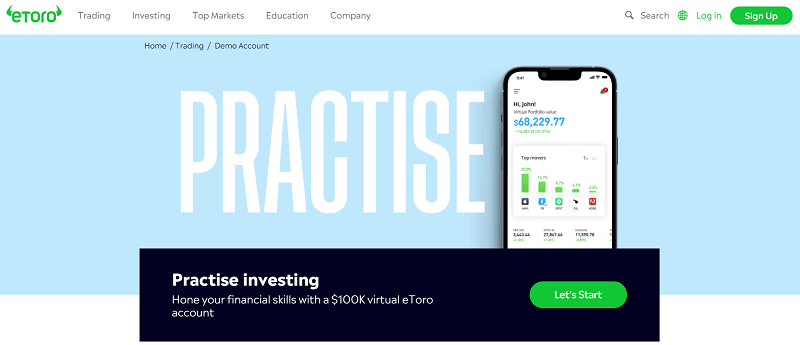 The eToro Demo account offers a risk-free opportunity to explore the world of online trading. Upon opening the account, users are granted $100,000 of virtual funds, which they can use to invest in various assets available on the platform. By monitoring the performance of their virtual portfolio, individuals can assess whether online trading aligns with their interests and goals. It is definitely one of the best paper trading platforms.
Features:
Registration requires only a valid email address.
No cost for opening the demo account.
Simple and straightforward setup process.
Access to $100,000 in virtual currency and more than 3,000 tradable markets for investment practice.
Full access to all markets and assets available in live accounts.
Seamlessly switch to a live account within the same platform.
Pros:
No time limit on usage.
Simple and quick registration process.
Access to a wide range of trading instruments.
Perfect platform for evaluating copy trading signal providers.
Cons:
Demo accounts with high balances.
Limited to one account per username and email.
Lack of exposure to trading psychology.
False sense of security and achievement.
Encourages reckless trading, unrealistic expectations, and incorrect mentality.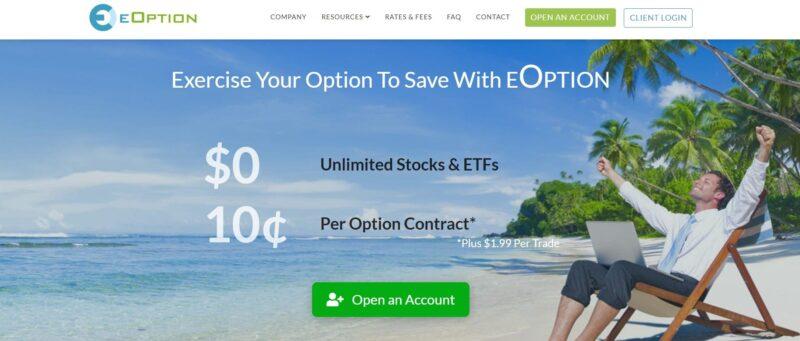 eOption Paper Trading Account serves as an exceptional stock market simulator tailored for individuals interested in options trading. The platform boasts outstanding paper trading features and provides users with $100,000 in startup capital to engage in simulated trading of U.S. stocks and options. Alongside its top-notch paper trading capabilities, eOption offers a valuable array of educational tools. Notably, the platform is entirely free to use, making it an ideal choice for both novice and experienced traders. We highly recommend eOption to traders at all levels of expertise. It is one of the best paper trading apps available.
Features:
Trade equities and options with $100,000 of virtual cash.
Practice trading strategies with zero risk and no commission fees.
Analyze option chains and utilize a probability calculator.
Monitor your simulated portfolio performance in real-time with streaming pricing (with a slight delay).
Pros:
Create watchlists for your preferred companies and symbols.
Access professional research, news, and daily insights without any cost.
Customize the platform layout to suit your personal preferences.
Cons:
The available research tools are limited in their capabilities and range.
The platform lacks sophistication of other platforms.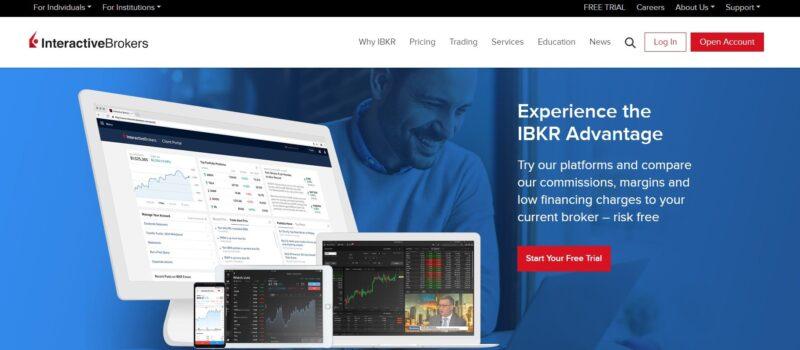 Interactive Brokers offers a paper trading account for forex and international markets. With a 30-day free trial, users can experiment with $1,000,000 in virtual capital for trading stocks, options, and forex. The platform provides educational materials and courses to support new traders in learning the ins and outs of investing. Additionally, an immersive glossary helps users become familiar with trading terms and expressions as they develop their trading skills. No wonder it is considered as one of the best paper trading websites.
Features:
It provides access to all trading facilities and order types, allowing users to learn and practice trading strategies without financial risk.
The test environment is especially useful for familiarizing oneself with new exchanges, products and understanding market dynamics.
New clients automatically receive a paper trading account with 1,000,000 USD of simulated equity, which fluctuates based on simulated trades.
The account creation process usually takes up to 24 hours during normal business circumstances.
Users are notified by email once their paper trading account is ready for use.
Pros:
IBKR provides extensive paper trading capabilities, allowing users to assess the long-term consequences of their investment decisions.
The Paper Trader platform includes a comprehensive set of tools, enabling users to simulate real market conditions and practice trading effectively.
IBKR is held in high esteem within the industry, making it an exceptional platform for learning and gaining insights from experienced professionals.
Cons:
When using a paper trading account, certain Client Portal functions may have limited access.
Older accounts might not have access to paper trading accounts.
Certain order types are not supported, including VWAP (Volume Weighted Average Price), Auction, RFQ (Request for Quote), and Pegged to Market orders.
Penny trading for US Options is not allowed.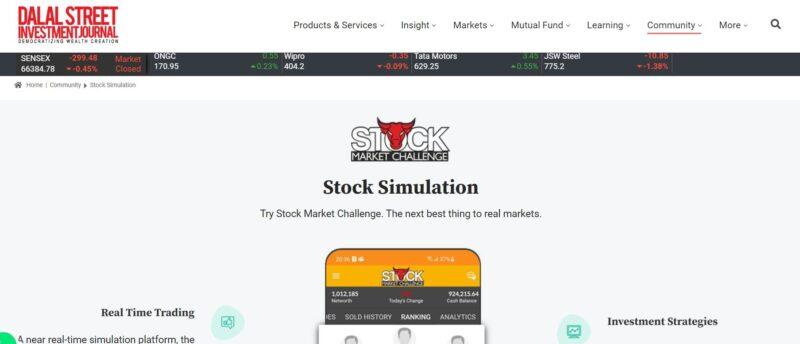 Dalal Street Investment Journal (DSIJ) Stock Market Simulator provides users with a sum of INR 1,000,000 (10 lakh Indian Rupees) in virtual money for trading purposes. One of its notable features is the option for users to engage in discussions with fellow traders, allowing them to share trading strategies and gain insights from each other's experiences. This stock simulation platform is widely favored by individuals, companies, and educational institutions, with over 10,000 daily active users. It thus appears in our list of the best paper trading apps.
Features:
You have Rs. 10 lakhs as virtual money in your account.
Trade stocks in real-time using the virtual money.
Engage in discussions about trading strategies with other participants.
Compete in stock market challenges to win.
Receive rankings based on weekly, monthly, or yearly performance to track progress.
Gain experiential learning of stock market concepts through practical trading simulations.
Pros:
Access to comprehensive research and analysis tools for gaining valuable investment insights.
Opportunity to engage in simulated stock trading to practice and hone trading skills.
Participation in multiple trading challenges against other users.
Completely free to use platform.
Cons: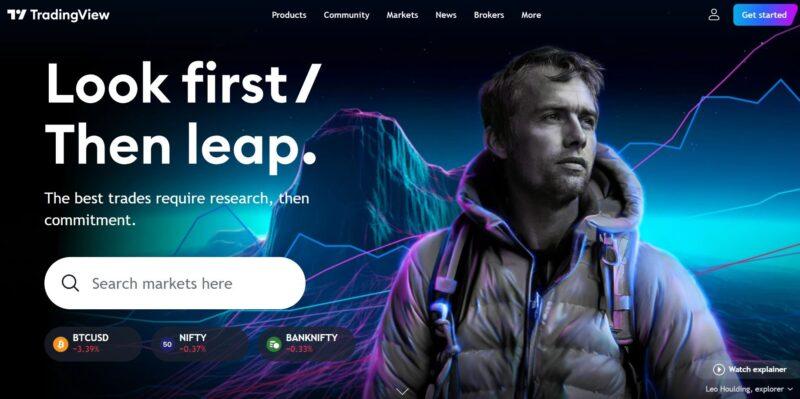 TradingView is a highly acclaimed platform that appeals to both novice and seasoned traders. It gains its popularity from its extensive capabilities, particularly its advanced charting tools that assist with technical analysis. When registering for virtual trading on TradingView, users are given an initial virtual account balance of USD 100,000 (roughly equivalent to INR 7,919,500), which they can customize to suit their requirements. Despite the currency being in USD, Indian traders can still participate by selecting appropriate stocks for trading. It is definitely one of the best paper trading platforms.
Features:
TradingView offers a diverse range of market information, extending beyond stocks, allowing traders to explore numerous opportunities.
The platform's paper trading feature grants users access to advanced charts for practice without real money.
Traders can create and manage watchlists on TradingView, allowing them to monitor real-time updates from global indexes, stock markets, and commodities.
Device notifications keep traders informed of significant market changes, eliminating the need for constant website checking.
TradingView provides the most recent information from stock exchanges worldwide, covering regions such as Africa, Europe, the Middle East, North and South America, and the Asia-Pacific Ocean.
Pros:
Comprehensive charting tools to conduct thorough analysis.
Access to a thriving trading community for idea-sharing and collaboration.
Real-time market data to facilitate precise simulations.
Cons:
Main focus is not on paper trading, but rather on active trading and analysis.
Certain advanced features may need a subscription.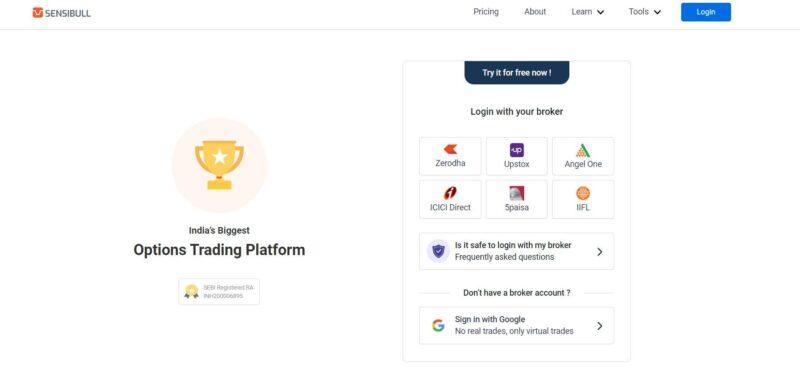 Sensibull's paper trading feature presents a practical option for traders. Like other available alternatives, It allows users to practice trading options with virtual money while providing tools for creating and analyzing option strategies. Additionally, the platform offers market recommendations tailored to the user's perspective. Advanced users can also access essential information like option greeks, payoffs, option chains, and breakeven analysis. It is one of the best paper trading apps available.
Features:
The software offers user-friendly options to help beginners minimize losses effectively.
The Options glance feature provides a comprehensive view of stock option prices at once.
The app allows users to trade like foreign institutional investors, increasing the likelihood of profitable returns.
Sensibull offers numerous tutorials covering trading basics and advanced concepts.
The event calculator highlights all significant upcoming events relevant to trading.
Pros:
Tailored for options trading practice.
Utilizes real-time market data for precise simulations.
Offers comprehensive educational materials suitable for beginners.
Enables backtesting of strategies with live market data.
Cons:
Primarily focused on options trading, with limited emphasis on other segments.
Advanced features may require a paid subscription.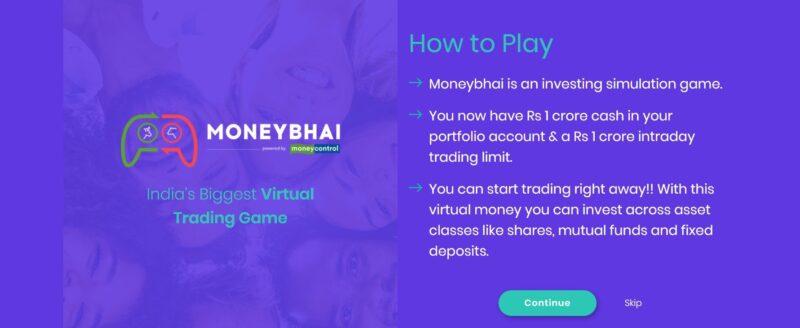 MoneyBhai, a web-based virtual trading app by Moneycontrol Group, offers a risk-free trading experience with a 1 crore virtual cash balance. Users can trade stocks using real-time market data and learn from the process. The app features trading games, leaderboards, and competitions to enhance trading skills and foster healthy competition among users. Join various leagues to challenge yourself and make the most of this engaging platform. Discover how much monthly income you can earn by investing 1 crore in the virtual market. No wonder it is considered as one of the best paper trading websites.
Features:
India's largest virtual trading game, operated by Moneycontrol.
Get Rs 1 crore virtual cash in your portfolio account.
Enjoy a Rs 1 crore intraday trading limit.
Invest in shares, mutual funds, and FDs (Fixed Deposits).
Access various types of orders, including limit order, market order, GTD (Good Till Date) order, short-selling, GTC (Good Till Cancelled) order, and square off.
Convenient login options using your Google ID, Facebook ID, or mobile number.
Create an account easily and start mock stock trading immediately.
Pros:
Real-time market data created for authentic simulations.
Various leagues and challenges create a competitive environment.
Engaging in a virtual stock market game makes learning enjoyable.
Cons:
Trading restricted to stocks exclusively.
Fewer educational resources compared to rival platforms.
User interface lacks intuitiveness.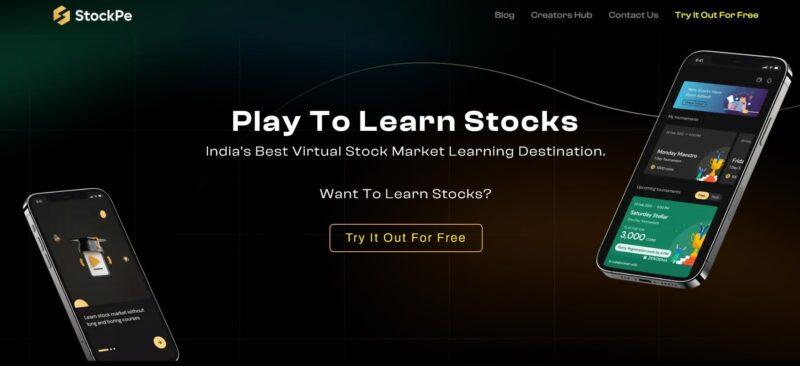 StockPe is a virtual trading application that allows users to engage in risk-free trading of various financial instruments, such as stocks. It offers an ideal platform for both beginners and seasoned traders to experiment with new trading strategies without the fear of incurring actual financial losses. It also provides a range of helpful tools to aid in their market analysis and decision-making processes. These tools comprise news feeds, economic calendars, technical indicators, and charting features. It thus appears in our list of the best paper trading apps.
Features:
StockPe offers various tools and features to enhance users' trading skills.
The platform provides personalized video modules and guided case studies to assist users in improving their trading abilities.
Regular updates on market-related news keep users informed about current market trends.
Users have access to a wide range of trading resources, such as research reports, market analysis, and trading tips.
StockPe facilitates connections between traders, allowing them to share strategies, insights, and learn from one another.
Educational resources are available to help users grasp the fundamentals of trading.
Pros:
Platform for interactive paper trading with incentives and milestone rewards.
Earn reward coins for achieving trading milestones.
Convert earned reward coins into real money.
Access to high-quality educational content for trading and investing.
Cons:
Only a restricted number of technical analysis tools.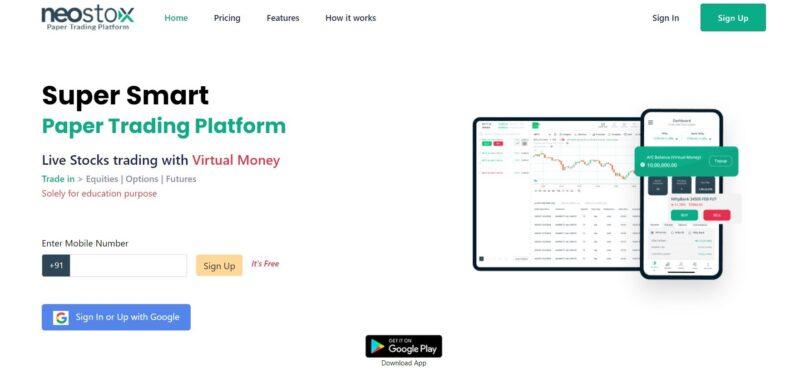 Neostox is a virtual trading platform that offers users the opportunity to engage in simulated trading with Rs 1 crore of virtual money. This platform allows trading across various financial instruments like equities, futures, and options, providing real-time market data without delays to create a realistic trading experience. It is definitely one of the best paper trading platforms.
The platform's credibility is evident through its popularity among top management institutes. Additionally, users have access to performance tracking reports, enabling them to monitor and analyze their trading results effectively.
Features:
Trade using virtual money with a limit of up to Rs. 1 Crore.
Access a trading environment with nearly real-time tick-by-tick price data.
Trade equities, futures, and options in this virtual platform.
Utilize smart tools and analytics to assist throughout the trading process.
Benefit from features like Basket Orders, Hedge Trading, Options Chain, Screeners, and more.
The user-friendly platform facilitates faster learning.
Test and experiment with strategies in a real-market setting, all without the fear of losing actual money.
Pros:
The platform provides a range of trading practices for equities and derivatives (F&O).
It offers real-time market data to ensure precise simulations.
Traders can leverage technical analysis tools to improve their trading strategies.
Cons:
Insufficient access to learning materials.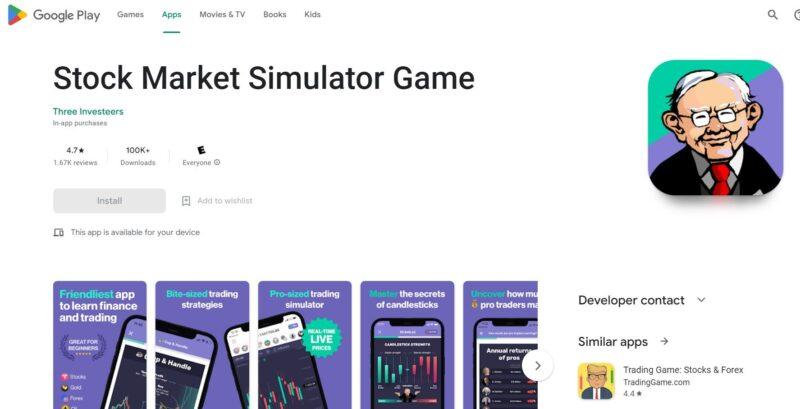 The Stock Market Simulator offers a virtual platform for experiencing US stock market investing. The app provides advanced tools and features to simulate trading in currency and commodities markets, along with access to real-time market data and educational resources. This comprehensive experience allows users to deepen their understanding of US markets, explore different trading segments, and refine their trading strategies. It is one of the best paper trading apps available.
Features:
Participants receive $100,000 in virtual cash to use for simulated trades.
Access a plethora of finance books instantly.
Utilize research-backed learning techniques.
Engage in risk-free practice trading through a real-time simulator.
Compete with friends and other traders.
Trade a diverse array of assets, including stocks, forex pairs, gold, oil, ETFs, and index funds.
Benefit from 100% live market prices, avoiding delayed data.
Pros:
A comprehensive paper trading platform tailored to the US markets.
Learn virtual forex and commodity trading without risking real money.
Access to advanced tools and features for thorough market analysis.
Extensive educational resources to master trading techniques and portfolio management.
Cons:
The complexity of the user interface might be challenging for beginners.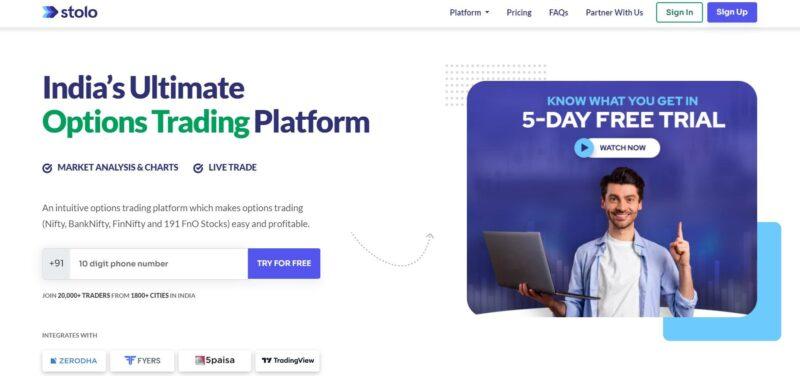 Stolo is a comprehensive options trading app that comes with a built-in paper trading platform. One of its outstanding features is the provision of unlimited virtual funds for paper trading. Within the app, users can engage in Futures and Options trading, including assets like BankNifty. The platform allows users to place unlimited virtual orders and practice trading strategies across Nifty and FinNifty. No wonder it is considered as one of the best paper trading websites.
For a brief period, Stolo offers a 5-day free trial, making it an excellent choice for options traders with some experience and a basic understanding of options trading. It serves as a professional tool to backtest and implement trading strategies effectively.
Features:
Stolo offers an options trading platform with unlimited virtual capital, allowing users to practice without financial risks.
The platform features a user-friendly one-window paper trading interface, making the trading experience simple and hassle-free.
Real-time data is provided by Stolo, enabling users to stay informed and stay ahead of the market.
There are no restrictions on the number of virtual trades that can be placed on Stolo's platform.
Stolo provides limitless resources for research and analysis, helping users perfect their trading strategies.
Users can sharpen their trading skills without risking real money, thanks to Stolo's risk-free simulator.
Stolo's platform includes potent charts for technical analysis, enabling users to visualize and analyze market trends effectively.
The trade history analysis feature allows users to track their trading progress and refine their strategies over time.
Pros:
Designed for beginners with a simplified interface.
Provides real-time market data for authentic simulations.
Offers unlimited virtual cash for risk-free trading experiences.
Enables virtual trading in Nifty and BankNifty for practice and learning.
Cons:
Free trial is available for only 5 days.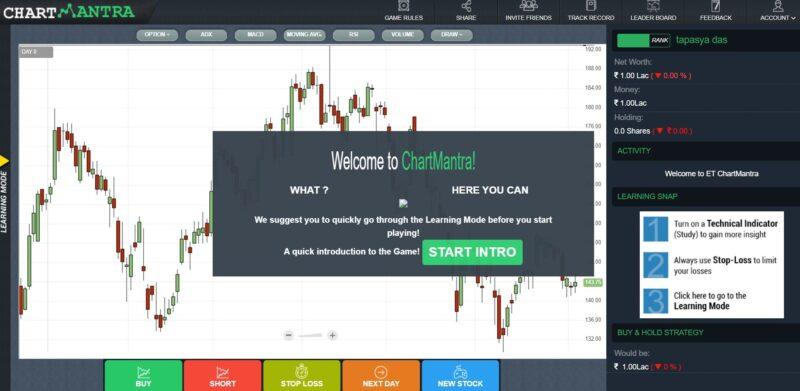 ChartMantra, supported by The Economic Times, stands out as a leading platform in the realm of paper trading. It enables users to conduct technical analysis on various stocks using virtual cash amounting to INR 100,000 for simulated trading. Notably, ChartMantra differentiates itself from other paper trading platforms by incorporating brokerage costs, often neglected but crucial, into the trading experience. This feature ensures users can have a more precise and realistic trading experience on the platform. It thus appears in our list of the best paper trading apps.
Features:
The best paper trading app offers a range of technical indicators to gain market insights.
It comes with inbuilt infographics designed for performing technical analysis on stocks.
Adding new stocks to the stock simulator is as straightforward as managing existing ones.
Users can practice stock trading with fictitious money of up to Rs. 1 lakh, making it ideal for stock games and learning.
The app allows users to place buy and sell orders, short-sell orders, stop-loss orders, and AMO orders.
Pros:
Practice technical analysis on interactive charts.
Utilize real-time market data for accurate simulations.
Ideal for enhancing chart analysis skills.
Access to a comprehensive range of basic charting tools, indicators, and studies.
Cons:
Advanced analysis tools could have limitations.
The virtual trading experience might occasionally feel unrealistic.
Also Read: Best Demat Account in India for Trading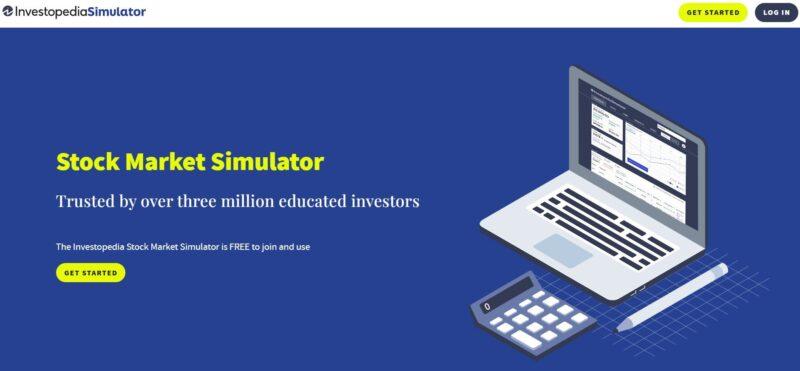 Investopedia offers a no-cost stock simulation platform designed to help users practice and gain expertise in placing various trade orders such as market orders, limit orders, and stop-loss orders. Additionally, users can learn how to construct and manage portfolios, as well as create watchlists. Upon signing up, participants receive a virtual cash balance of $100,000 to use for trading. Moreover, the platform allows users to engage in friendly competition with thousands of other Investopedia traders on the same platform. It is definitely one of the best paper trading platforms.
Features:
The software provides comprehensive guides on advanced trade types, including short positions and stock purchases.
Users can utilize portfolio analytics to select and manage specific investment groups effectively.
Investopedia offers potential stock picks, making it easy for users to practice stock trading.
The Stock Simulator on Investopedia uses real data from the stock market, enabling users to engage in momentum trading, analyze P/E ratios, and explore equity markets.
Margin trading and commission rate adjustments are facilitated through the use of real market data in the virtual trading software.
Pros:
Easy-to-use platform that replicates real market stock operations.
Swift tracking of trade results.
Ability to engage in advanced trade stock types and purchase stocks.
Minimized risk of losing actual capital.
Cons:
The user interface requires improvement to enhance user-friendliness.
Indian stocks are not available for trading on the Investopedia Stock Simulator.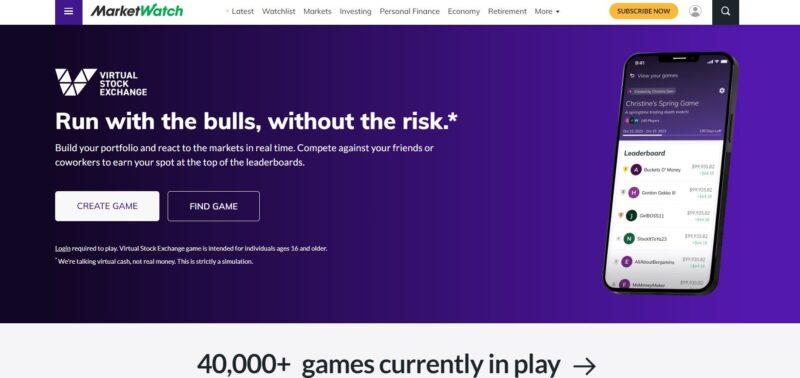 MarketWatch Virtual Stock Exchange is an online platform that enables users to engage in simulated trading of stocks, options, and various financial instruments in a virtual setting. It provides up-to-date market data and allows users to execute virtual trades according to prevailing market conditions. As a favored tool among novices, it offers a risk-free environment for learning about investing and honing trading strategies without the need to invest real money. It is one of the best paper trading apps available.
Features:
You can create an account and start trading without having to spend any money.
Trade stocks in real-time using a virtual portfolio.
This platform offers a lifelike stock market experience, allowing users to create virtual portfolios, monitor their performance, and compete with others.
Engage in discussions about trading strategies with other participants in the game.
Create personalized public games for others to participate in.
Select a custom list of symbols for trading within your game.
Pros:
The platform uses real-time data from the stock market, so you can track the performance of your investments in real time.
You can use advanced trading features such as limit and stop loss orders, as well as partial shares.
You can create watchlists of stocks you're interested in, so you can easily track their performance.
You can customize the gameplay settings to your liking, such as the starting budget and whether or not you allow margin trading or short selling.
Cons:
The platform only offers a limited number of stocks to trade.
The platform does not currently account for dividend payments made by companies.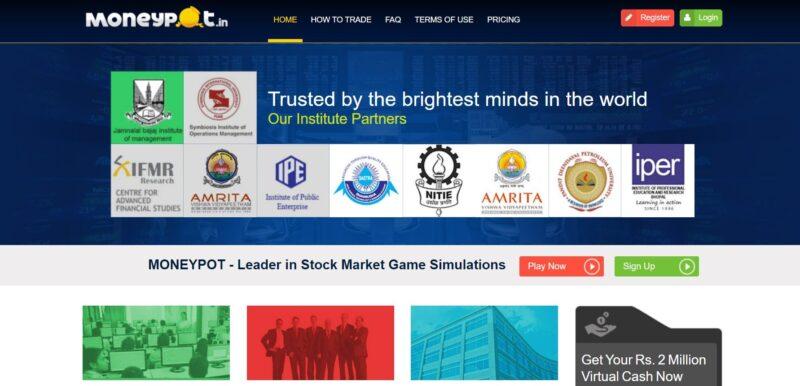 Moneypot is a virtual trading simulator for the Indian stock market, designed for traders, students, and corporations to learn stock market technicalities. It serves as a social trading platform, fostering an online community of traders. Registration is easy; simply visit the website, click the registration icon, and you'll receive Rs. 2 lakhs in virtual currency to start trading stocks, bonds, mutual funds, and commodities. Participants' portfolios are compared with others in real-time, and those with the highest returns at the game's end emerge as winners, eligible for cash prizes. No wonder it is considered as one of the best paper trading websites.
Features:
The app can be used to train your financial or accounts team effectively.
It provides a platform for virtual trading and enables communication between different investors.
Users have the chance to earn rewards for each trade they execute.
The app provides a generous starting virtual capital of INR 20,00,000 for buying and selling stocks.
Users can access expert opinions and guidance on stock trading techniques through the app.
Pros:
The interface is simple and user-friendly.
Orders are executed promptly, taking no more than 5 minutes each.
It provides a variety of tools and resources to help users learn about trading.
It offers a ranking system that allows users to track their performance against other traders.
Cons:
The platform does not offer any real-time news or analysis.
The platform does not offer any customer support.

RoboForex is a reputable online broker, regulated by the IFSC of Belize, offering access to 12,000+ trading instruments across eight asset classes, including CFDs on US stocks like Apple, Amazon, and Tesla. The R Trader platform provides real-time quotes, stock exchange charts, and up to 1:20 leverage on 8,400 CFDs. With a minimum deposit of $10 and leverage up to 1:2000, the broker caters to efficient execution. Their user-friendly platforms and complimentary trading courses on NYSE and NASDAQ make it a preferred choice for traders, excluding those in the United States. It thus appears in our list of the best paper trading apps.
Features:
The platform offers an extensive selection of over 12,000 instruments across eight asset classes, including more than 9,400 CFDs on US, German, and Swiss stocks.
The demo account provides access to multiple trading platforms, such as MetaTrader 4, MetaTrader 5, proprietary trading platform, and cTrader, enabling users to learn how to use these platforms for real trading.
The demo account comes equipped with various technical tools, charts, and indicators for conducting technical analysis on different instruments, helping users make informed investment decisions.
RoboForex's demo account offers free learning resources, including reports from different companies like annual and quarterly reports, as well as other market information.
The demo account is entirely free, allowing users to start learning and practicing trading without any cost.
Pros:
Traders have access to real-time quotes, stock exchange charts, and can benefit from leverage of up to 1:20.
With STP and ECN access, traders can enjoy optimal execution of their trades.
The platform requires a mere $10 as a minimum deposit to get started with trading.
Certain instruments offer leverage of up to 1:2000, allowing for potentially higher returns.
Traders can take advantage of free trading courses and informative videos from Claws & Horns to enhance their knowledge.
The platform is regulated by the International Financial Services Commission (IFSC) of Belize, ensuring a reputable and trustworthy trading environment.
Cons:
The broker does not accept clients from the United States.
Approximately 58.42% of retail investors experience losses when trading CFDs with RoboForex.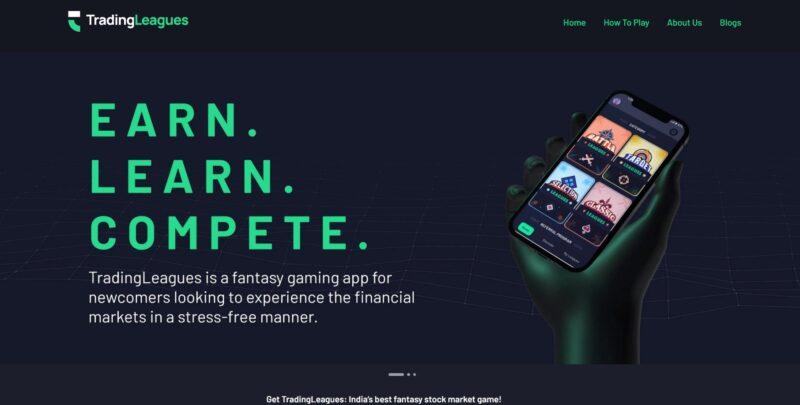 TradingLeagues is a fantasy stock market game. It offers over 100 games covering Indian stocks, US stocks, and Cryptocurrencies, allowing users to practice trading strategies without capital losses. Players can join one of four leagues and participate with free sign-up credits of Rs. 50. With an easy-to-use interface, the app has attracted over 300k gamers, offering a rewarding skill-building experience with no brokerage account, stress, or risk. It is definitely one of the best paper trading platforms.
Features:
Gain exposure to global markets, including cryptocurrencies, without needing a demat account.
Engage in competitive play with a nationwide community of players.
Enjoy a variety of free and paid games with entry fees starting as low as Rs 2.
Avoid the complexities of maintaining brokerage and demat accounts, as well as paperwork.
Access over 100 daily games featuring US stocks, Indian stocks, and cryptocurrencies.
Pros:
TradingLeagues is a great way to learn how to trade without risking any real money.
The platform offers real-time quotes and data, so you can get a feel for how the market moves.
The educational resources on the platform can help you to improve your trading skills.
Cons:
TradingLeagues does not offer the same features as a real trading account, such as the ability to withdraw profits or deposit money.
The platform is not regulated by any financial authority, so there is no guarantee that your virtual money will be safe.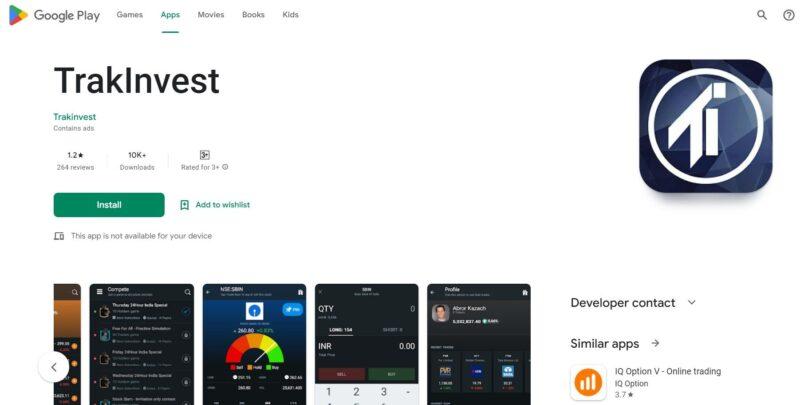 TrakInvest is a global trading platform offering curated market data, news, and certification courses from experts. It enables users to learn and enhance their investing skills through simulations and beginners' guides. Users can track and replicate trades of other traders using the Copy Trade feature, fostering a social virtual trading experience for beginners. It is one of the best paper trading apps available.
Features:
Utilize the dummy stock trading software to monitor and follow various stocks and traders.
With the Copy Trade feature, you can track and replicate the investment strategies of other users.
Seamlessly buy and sell stocks using the software's integrated modules, including short selling and portfolio overviews.
Access a comprehensive overview of your portfolio, including details on processed, pending, and failed orders.
Enhance your investment skills with the Global Online Trading Certification program.
Pros:
Ability to host private tournaments.
Certification programs designed to enhance stock trading expertise.
Abundant video guides and tutorials for learning purposes.
Cons:
Additional stock options should be added.
It does not offer all of the features that you would find in a paid platform.
TrakInvest is not available in all countries.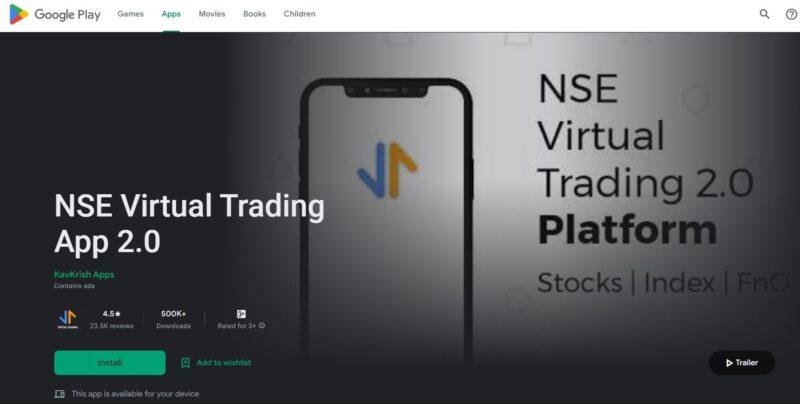 The NSE virtual trading app allows you to practice trading with real-time stock market data, simulating actual market conditions. You can trade in stocks and F&O using Rs 50 lakh virtual cash, perfect for testing strategies without risking real money. Though the user interface might not be the smoothest, it offers a hassle-free experience. You can also diversify your investment portfolio of 50 lakhs to earn monthly income in India. For a more in-depth experience, the Pro subscription provides access to advanced analytical tools. No wonder it is considered as one of the best paper trading websites.
Features:
The app offers real stock market data to enable virtual traders to test their strategies in real-life market conditions.
Virtual trading allows users to trade without investment limits, providing ample opportunities for testing and experimentation.
Users can generate virtual trading reports to analyze their daily gains and losses for a comprehensive understanding of their performance.
The app keeps users informed with instant updates on sudden upward or downward movements in the stock market through notifications.
Pros:
No subscription fees, offering free access for users.
Affordable subscription plan available for comprehensive analysis.
Provides real-time market data to ensure accurate simulations.
Easily integrates with the NSE ecosystem for a seamless experience.
Cons:
Limited to NSE-listed stocks.
Basic features versus advanced trading platforms.
In need of user interface enhancements.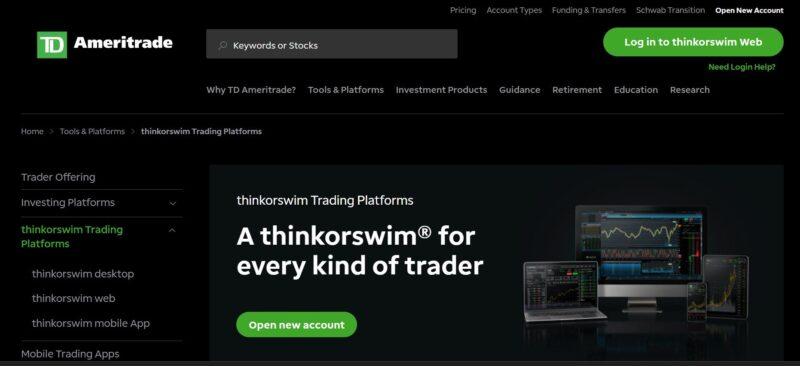 TD Ameritrade's Thinkorswim trading platform offers two types of paper trading accounts, each with $100,000 in virtual funds. One is a standard margin trading account, while the other is designed for individual retirement investors, making it more suitable for them. These paper trading accounts provide access to the advanced features available to live account traders and are particularly known for their sophistication in option trading. It thus appears in our list of the best paper trading apps.
Features:
Users receive $100,000 in virtual funds and gain access to a margin account, a feature uncommon in most paper trading accounts.
The platform is available at no cost for existing clients of the broker, while non-clients can enjoy a sixty-day free trial to explore the platform thoroughly.
Traders can experiment and test their strategies on a variety of trading instruments, including U.S. stocks, options, mutual funds, forex, and futures.
It offers an ideal environment for users to practice and refine their trading skills without risking real money.
Pros:
Paper trading accounts achieve six-figure balances, enabling comprehensive study of long-term investment strategies.
Learn to invest cash effectively in your IRA account.
Experience margin trading, gaining insights into professional portfolio management techniques.
Cons:
TD Ameritrade account holders may be under the Schwab umbrella and may not align with your specific requirements or preferences.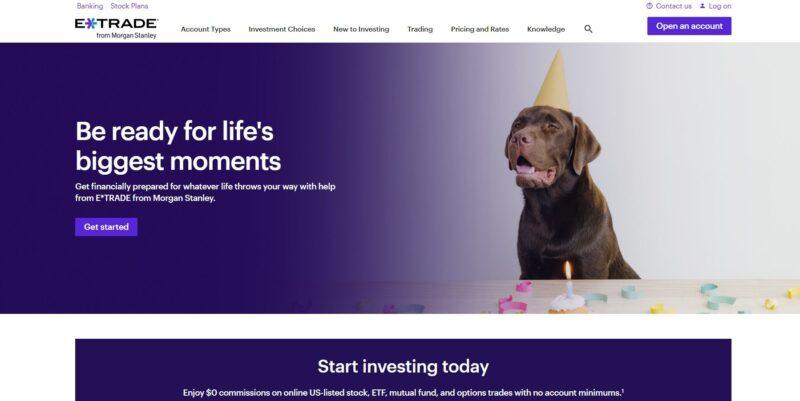 If you already have a basic understanding of the differences between put and call options and wish to further enhance your options trading skills, Power E*TRADE is a fantastic choice. This platform not only allows you to trade virtual stocks, but its options tools are also quite impressive, providing you with the support of a stock analyst without being overwhelming. It strikes the right balance, making it useful for both experienced investors and beginners. Moreover, real-time quotes are available at no cost as long as you maintain a $1,000 balance in your account. It is definitely one of the best paper trading platforms.
Features:
On Power E*TRADE, you can access Bloomberg videos for free, which can be highly beneficial for staying updated on market trends and news.
It is a web-based platform, which means you can access it from any computer with an internet connection.
It offers powerful charting tools that allow you to visualize market data and identify trading opportunities. You can also create custom charts.
Power E*TRADE offers a variety of advanced trading tools, such as conditional orders, bracket orders, and trailing stops.
It offers a variety of research tools, such as news, analyst ratings, and company financials.
The platform offers a variety of educational resources, such as tutorials, webinars, and articles.
Pros:
The platform gives investors the flexibility to create a diversified portfolio.
Power E*TRADE offers a variety of advanced trading tools that can help you to manage your risk and to execute trades more effectively.
It offers a variety of research tools that can help you to make informed investment decisions.
Cons:
The feature is not available on their flagship mobile app.
Power E*TRADE can be overwhelming for beginners due to its large number of features and tools.
Its customer service can be slow to respond, especially during peak trading hours.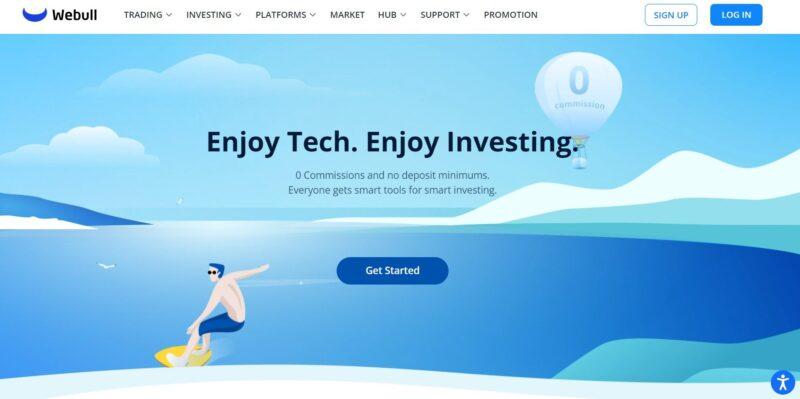 Webull offers appealing and user-friendly downloadable desktop and browser-based trading platforms. Users can enjoy the convenience of having multiple charts displayed simultaneously and organize their workspace using tabs. The platform provides straightforward tools without unnecessary complexity. While real-time quotes come with a $2.99 monthly charge, users can also access simulated trading by using the mobile app's paperTrade button located in the Shortcuts section of the account homepage. It is one of the best paper trading apps available.
Features:
Practice trading risk-free and commission-free.
Unlimited paper trading dollars to trade with.
Access to real-time quotes for accurate market information.
Integrated charts with over 50 technical indicators and 12 charting tools.
Set up price alerts to stay informed of market movements.
Test and refine trading strategies without any financial risk.
Gain insights into what works and what doesn't work in the market.
Pros:
Apply indicator studies to your charts for in-depth analysis.
Learn to navigate the market using a user-friendly and intuitive platform.
Improve your trading skills and confidence before investing real money.
Cons:
Webull's virtual trading platform is only available on desktop and mobile devices.
You can't trade real stocks or options with this virtual trading app.
There is no customer support available for the platform.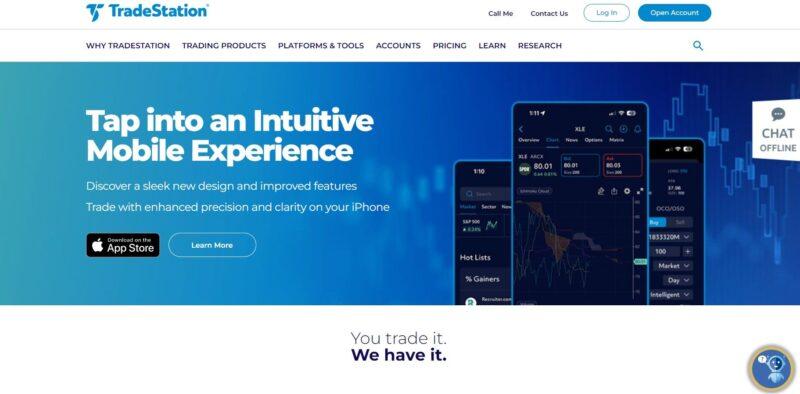 TradeStation emerged as a pioneering force in the online brokerage industry by providing individual investors with a comprehensive set of high-quality tools. Its unique appeal to serious traders lies in its proprietary programming language, enabling automated trading. While the complex desktop platform remains TradeStation's primary offering, the user-friendly mobile app has become a welcoming entry point for newcomers. No wonder it is considered as one of the best paper trading websites.
Features:
One of the largest back-testing databases in the industry.
Access to all TradeStation trading platforms and tools.
Ability to test and backtest trading strategies.
Ability to practice trading without risking any real money.
You can place a variety of advanced orders, such as stop-loss orders and limit orders.
You can trade on a variety of different market types, such as stocks, options, futures, and forex.
Pros:
The extensive selection of tradable assets simplifies the process of creating a diversified investment portfolio.
Prior to choosing a preferred account type, users have the option to practice trading using a paper trading feature available on the platform.
Cons:
As a preferred platform for professional traders, it is advisable not to initiate your investment journey here.
Not all assets perceived to have no commission fees are genuinely free.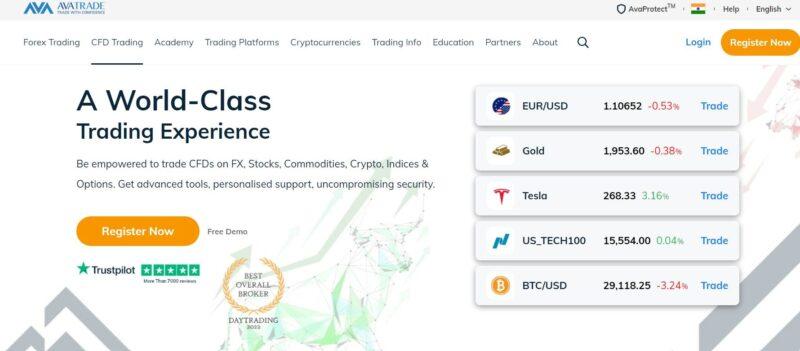 AvaTrade's Demo Account enables individuals to familiarize themselves with live trading without the risk of losing real money. With the guidance of brokers, traders can understand the complexities of trading through this virtual platform, dealing with various asset classes such as commodities, currency pairs, stocks, and indexes. AvaTrade offers multiple trading platforms like Metatrader, Web trading, and Mac Trading, allowing users to gain valuable experience for future trading with both AvaTrade and other reputable forex brokers. It thus appears in our list of the best paper trading apps.
Features:
The demo account offers access to a wide range of financial instruments, including ETFs, commodities, stocks, currency pairs, minor and major indexes.
Virtual trading platforms available for the demo account include AvaTradeGo, MetaTrader 4 & 5, Web Trading, Mac Trading, Ava Social, Mobile Trading, and Automated Training.
Various order types can be placed in the demo account, such as Stop Loss, Trailing Stops, Entry Limits, Entry Stops, Limit Orders, and Market Orders.
The demo account provides real-time price feeds for accurate market simulation.
Extending the demo account beyond 21 days is possible.
Users can create new demo accounts whenever needed.
Easy upgradation of the demo account to a real account is available with a simple click.
A live chat facility is provided for customer support and assistance.
Pros:
Nine secure and diverse trading platforms are available for download at no additional cost, each equipped with the most popular technical indicators.
Traders can freely draw support, resistance, and trend lines on charts to enhance their learning experience while trading, with access to real live account orders such as stop-loss and pending orders.
Enjoy the real market experience without risking any money, as the demo account allows traders to practice for 21 days and can be extended by contacting the company or creating a new account.
A selection of eight cryptocurrencies can be traded on the live account, providing a comprehensive trading experience across various assets.
Cons:
No bonuses can be earned with this account.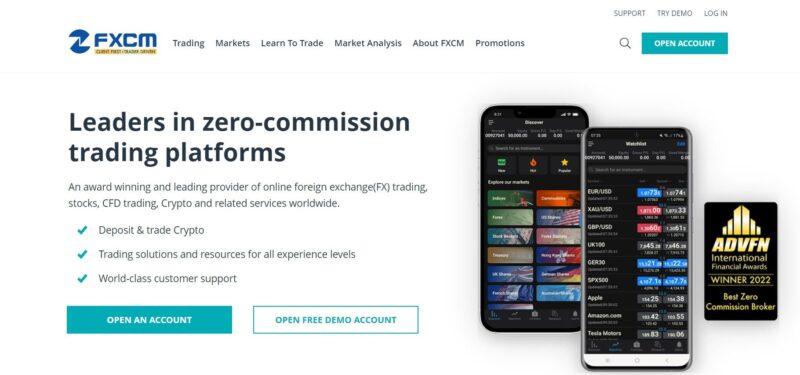 FXCM is a leading London-based online forex and CFD broker, known for its top-notch spread betting service. It offers diverse trading options, including 40 currency pairs, cryptocurrencies, shares, indices, metals, and commodities. Traders can benefit from a demo account, advanced tools, and educational resources. The broker supports multiple trading platforms as well as social trading and automated trading through FXCM Apps and MetaTrader 4. It is definitely one of the best paper trading platforms.
Features:
Access to FXCM's full trading platform, including Trading Station and MetaTrader 4.
Ability to trade all of FXCM's tradable instruments, including forex, CFDs, and options.
Virtual currency to trade with, so you don't risk any real money.
Real-time market data and charting.
Access to technical analysis tools and indicators.
You can set up stop-loss and take-profit orders.
Copying trades from other traders is easy.
Pros:
FXCM virtual trading is a great way to learn how to trade without risking any real money.
It's also a good way to test out different trading strategies and see how they perform in the real market.
FXCM virtual trading offers access to all of FXCM's tradable instruments, so you can get a feel for how they trade and how they interact with each other.
The platform also offers real-time market data and charting, so you can make informed trading decisions.
Cons:
The prices may not be exactly the same, and there may be less liquidity than you would find in the real market.
FXCM virtual trading does not offer the same emotional experience as trading with real money. This can make it difficult to assess your trading skills and strategies.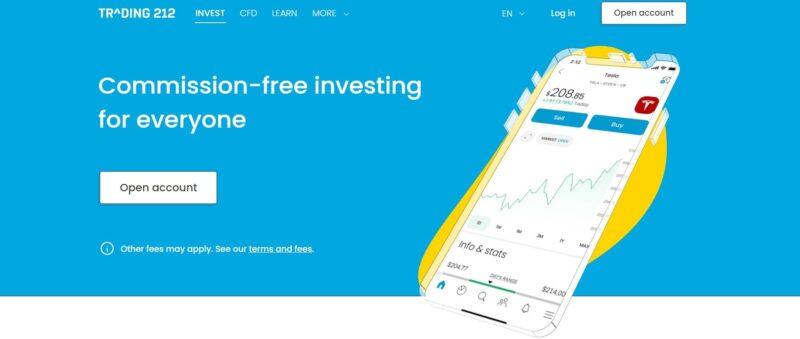 Trading 212's virtual trading platform is a free and unlimited way to practice trading stocks, ETFs, and CFDs. It provides you with a virtual fund of 50,000 pounds to use as you wish. The platform is easy to use and has a variety of features, including charts, technical analysis tools, and news feeds. It is a great way to learn how to trade without risking any real money. It is one of the best paper trading apps available.
Features:
Trading 212 offers three types of demo accounts: Trading 212 Invest, Trading 212 ISA, and Trading 212 CFD.
These demo accounts are accessible through the MT4 and MT5 software platforms.
Users of the demo accounts have access to all the trading instruments available on the platform.
Trading 212 encourages users to test multiple trading strategies using the demo accounts to improve their skills.
Live account markets and assets are accessible.
You have the ability to install EAs (Expert Advisors).
The platform is proprietary and unique.
Pros:
Stringent regulations are enforced to ensure compliance in handling client funds.
A Financial Services Compensation Scheme is in place to protect clients by providing coverage in the event of a financial institution's insolvency.
The system emphasizes the importance of safeguarding clients' funds, offering peace of mind through its regulatory measures and compensation framework.
Cons:
Clients from the US are not accepted.
Leverage is restricted for non-professional clients, limiting their trading capabilities.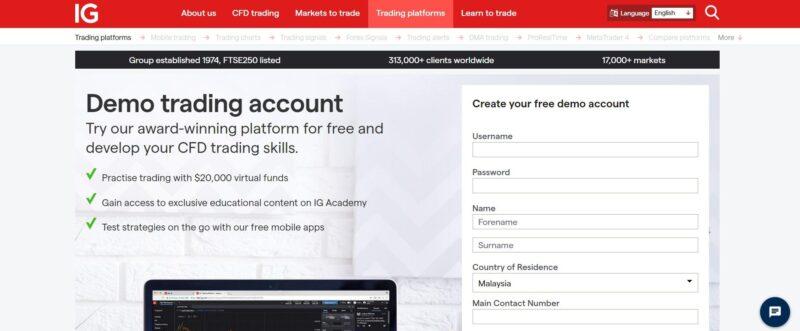 IG is a prominent brokerage firm in the UK, serving clients across multiple countries. Established in 1974 and under the regulation of the FCA, it stands out as an excellent option for novice traders because of its user-friendly interface and cost-effective services. What truly sets it apart is the broker's strong emphasis on providing educational resources. No wonder it is considered as one of the best paper trading websites.
Features:
There are over 17,000 markets listed on the platform.
The platform supports more than 90 currency pairs.
Leverage and short-selling options are available to traders.
Forex trading on the platform incurs 0% commission.
Traders have access to dozens of international markets.
The platform boasts a great research department.
Pros:
Numerous educational resources available.
No mandatory minimum deposit needed.
Mobile app is well-designed.
Cons:
Limited to English language support
Deficient in essential information
Notable distinctions between paper trading and actual market conditions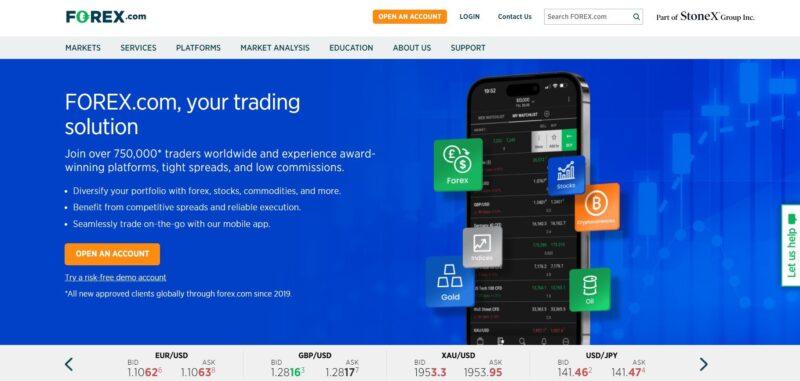 Forex.com, a leading forex specialist, offers a user-friendly trading platform accessible online or through their comprehensive mobile app. With over 90+ currency pairs available, including major, minor, and exotic options, it provides exposure to the multi-trillion-dollar currency trading scene. The platform also offers a demo account for a 30-day trial period, allowing users to familiarize themselves with its features and functionalities. It thus appears in our list of the best paper trading apps.
Features:
The Forex.com app offers technical indicators and chart drawing tools with leverage options.
A specialized forex trading app with access to numerous currency pairs.
If you're in the US, the leverage is capped at 1:50 for major currency pairs and lower for other pairs.
There is no minimum deposit requirement for bank wire deposits, and a minimum of $50 for debit/credit card deposits.
Two account options are available: commission-free or standard account.
The standard account charges a $5 fee per standard lot but provides tight spreads.
Pros:
Particularly excels in handling exotic currencies.
Allows bank wire deposits with no minimum requirement.
Offers CFDs (Contract for Difference) trading.
Maintains strict regulatory compliance, including US licenses.
Provides high-quality forex and economic news updates.
Cons: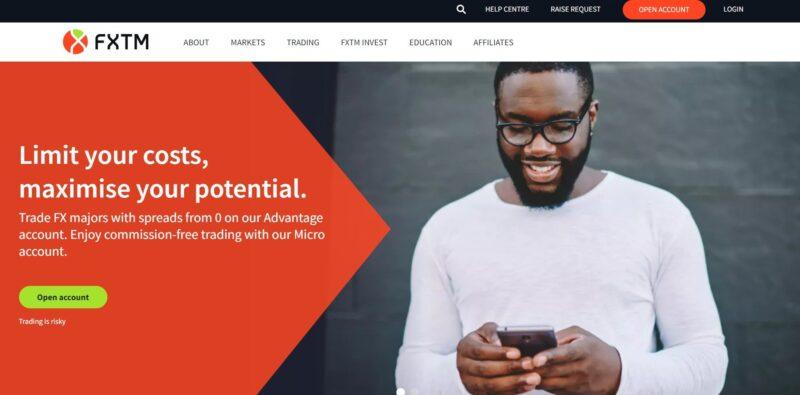 FXTM has emerged as a highly popular online trading platform, boasting an impressive customer base of over 2 million users. It provides the opportunity to trade forex and a wide range of CFD instruments. The platform offers different types of accounts, including standard, cent, and ECN accounts, each with its unique features. Some accounts come with commission-free trading, while others focus on providing industry-leading spreads. It is definitely one of the best paper trading platforms.
Features:
All account holders can use paper funds for trading, accessible through both the app and desktop site.
Leverage options up to 1:100 are available, subject to trading status and chosen asset class.
The platform provides a demo trading facility with extensive educational materials, such as eBooks, videos, and webinars.
FXTM offers a copy trading feature, although it may not be as robust as other major platforms.
Customer support is available 24/7 through live chat, email, and telephone.
FXTM is regulated by reputable bodies, including the FCA and CySEC.
Pros:
Abundance of educational materials available.
Valuable for market insights and research.
Supports multiple account types.
Comprehensive forex department.
Commission-free currency trading.
Excellent reputation and strong regulatory compliance.
Cons:
The platform does not accommodate traders from the US.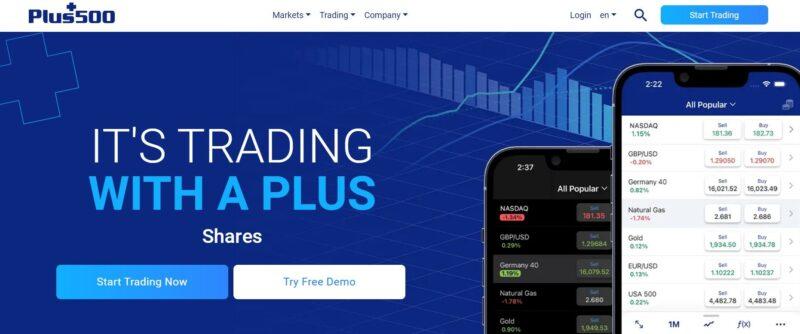 Plus500 stands as a prominent leader in the global CFD trading sphere, offering a wide range of financial instruments spanning bonds, stocks, digital currencies, forex, indices, and commodities. One of its notable features is the paper trading facility, granting all account users access to a £50,000 virtual balance for practice purposes. If the balance drops to £200, it will be replenished to £50,000, allowing users to continue refining their strategies before transitioning to a real money account. It is one of the best paper trading apps available.
Features:
Plus500 has a minimum deposit requirement of £100 and supports various payment methods like debit/credit cards, bank transfers, and PayPal.
The platform is commission-free, meaning there are no trading fees other than the spread, which is typically kept low.
Account holders can access leverage, with the maximum capped at 1:30 for UK and European users.
The Plus500 app offers buy and sell positions on all markets, with different order types available, such as take-profit, stop-loss, guaranteed-stop, and trialing-stop orders, allowing for risk management.
The platform is heavily regulated, and its parent company is listed on the London Stock Exchange, ensuring a level of security and credibility for users.
Pros:
The trading platform is subject to strict regulations.
There are no commissions charged on any forex trading positions.
Leverage options are provided for trading.
The mobile app has received excellent ratings from users.
There are no transaction fees for trades.
A minimum deposit of only £100 is required to start trading.
A wide variety of forex pairs are supported on the platform.
There are thousands of CFD instruments available for trading.
Cons:
The platform lacks conventional investment options.
Wall Street Survivor aims to make investing an enjoyable and potentially profitable experience, rather than just an educational endeavor. By offering a paper trading app with virtual money and up-to-date stock data, users can gain a real-life investment experience. To begin, users receive a generous USD 100,000 in virtual cash and access to complimentary courses. Additionally, they can engage in monthly contests and even create personalized games to challenge their friends. No wonder it is considered as one of the best paper trading websites.
Features:
A $100,000 virtual portfolio to start with.
Real-time stock prices.
The ability to trade stocks, options, and ETFs.
Educational resources, such as articles, videos, and courses.
Pros:
Offers a risk-free method to learn about the stock market.
Provides an authentic trading experience.
No cost associated with its usage.
Cons:
The virtual money doesn't have any real value.
The results of your trades don't affect your actual financial situation.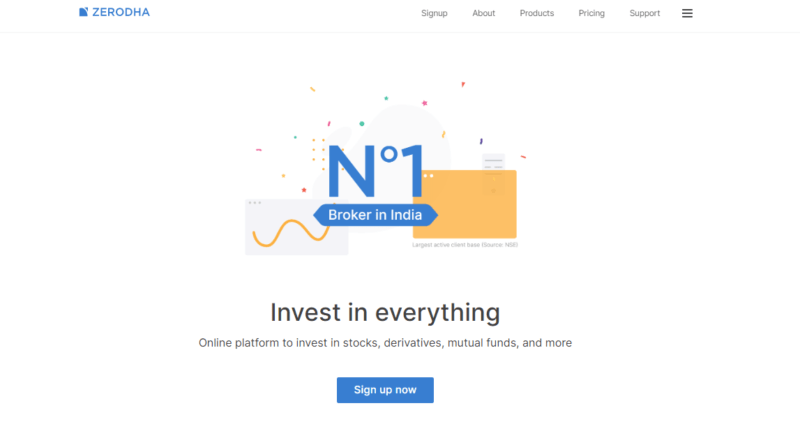 Zerodha Varsity provides a comprehensive library of stock market lessons, complete with illustrations, covering a wide range of topics in great detail. The content is organized into concise cards to facilitate easy learning. Furthermore, users have the opportunity to test their knowledge through quizzes at the conclusion of each main topic. To add excitement to the learning process, users can even opt for a certification exam upon completing the course. It thus appears in our list of the best paper trading apps.
Features:
The Zerodha virtual trading app offers access to level-3 data, which is crucial for gaining insights into market liquidity.
Utilizing intuitive and customizable charts, the platform provides users with a comprehensive overview of essential information.
The app enables users to set triggers, helping them determine optimal entry and exit points for their stock holdings.
Users can create and manage multi-stock baskets within Zerodha.
By leveraging a vast stream of historical data, the app accurately calculates and analyzes profit/loss statements.
Pros:
Zerodha offers APIs that enable users to create custom applications.
The platform is particularly useful for accessing intraday strategies.
Cons:
Zerodha faces criticism from users for not offering buy/sell recommendations.
Also Read: 21 Best Bots for Crypto Trading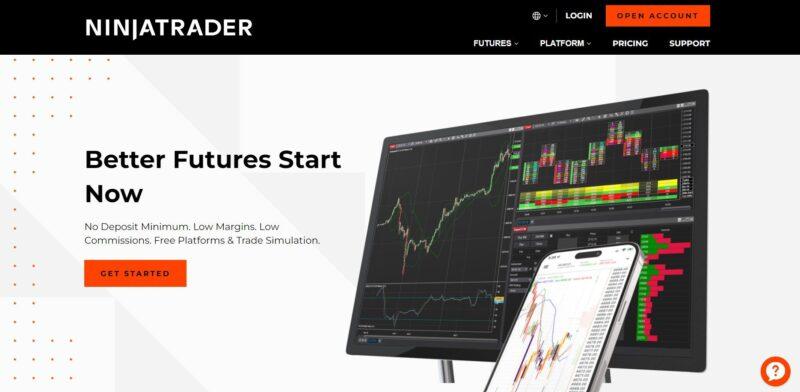 NinjaTrader is a renowned trading platform that primarily targets futures, options, and forex markets. While it does not function as a broker itself, it enables users to access the markets through various broker options, including its own brokerage service. The platform is highly favored among futures traders and those who emphasize technical analysis over fundamental analysis. For those interested, NinjaTrader offers a demo account with features like simulated trades, backtesting, and historical data replay for paper trading purposes. It is definitely one of the best paper trading platforms.
Features:
All funded trading accounts come with unlimited simulation access.
A two-week free trial is offered, providing live-streaming market data.
Before risking actual funds, users can test new trading ideas.
NinjaTrader's high-performance backtesting engine allows simulation of automated trading strategies using historical data for performance analysis.
Free historical market data can be replayed tick by tick, perfectly synchronized with real-time trading on the platform.
The Simulated Data Feed enables users to control market direction for testing automated strategies and learning the platform.
Pros:
Free to use.
Provides real-time market data.
Includes all of NinjaTrader's features.
A great way to learn the basics of trading futures.
A safe way to test trading strategies.
Cons:
Does not account for all of the factors that can affect real-world trading.
May not be realistic enough for some traders.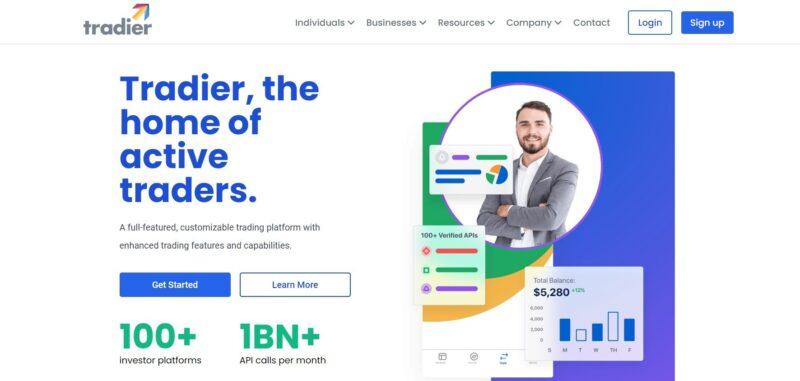 Tradier utilizes application programming interface (API) technology, allowing users to access a variety of options trading software and platforms, including a paper trading option. Unlike being restricted to a single platform, Tradier users have the flexibility to integrate other platforms into their workstation while benefiting from its competitive commissions and fees. It is one of the best paper trading apps available.
Features:
TradeHawk makes it easy to enter and manage your orders, with features like drag-and-drop order entry, conditional orders, and order routing.
The platform helps you analyze and simulate your risk, with features like Greeks, Monte Carlo simulations, and back testing.
It can send you alerts based on your trading criteria, so you never miss a trade opportunity.
TradeHawk provides powerful charting tools, so you can visualize your trades and make informed decisions.
The app helps you track your portfolio performance, with features like watchlists, reports, and tax tools.
Pros:
With low commissions and fees, you can begin saving money once you've honed your skills as a paper trader.
The robust API integration technology enables seamless connections to your preferred investment platforms.
Cons:
Paper trading may become overly complex for learners when incorporating platform integration.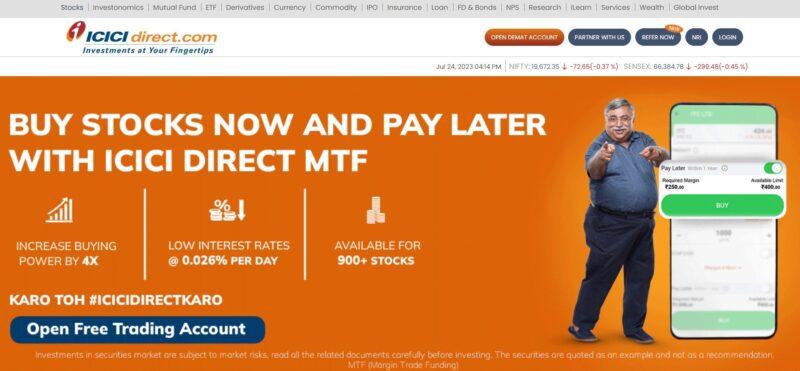 ICICI Direct provides a virtual trading platform that allows traders to enhance their trading abilities. Users have the opportunity to practice in a live share market using simulated funds, enabling them to refine their strategies without risking real money. If their trading approaches prove successful in the virtual environment, they can implement them in the actual stock market. No wonder it is considered as one of the best paper trading websites.
Features:
Users are provided with a virtual trading platform where they can play stock games without using real money, with a starting limit of Rs. 15 Lakhs virtual money.
The platform offers real data sourced from the stock market, specifically based on the quotes of NSE or BSE.
To begin using the platform, users only need to register using basic credentials and can start trading immediately.
ICICI Direct virtual trading platform currently supports the cash market segment, enabling various types of transactions such as cash buy and sell, margin buy and sell, and margin trades.
Pros:
Account opening is free with no hidden charges.
The app performs well even in slow internet connections.
Traders can deal in multiple commodities, including mutual funds and postal saving schemes.
Access to free tips on stocks and technical analysis is provided.
Cons:
Trading and call fees are expensive.
Users face higher brokerage charges while trading penny stocks.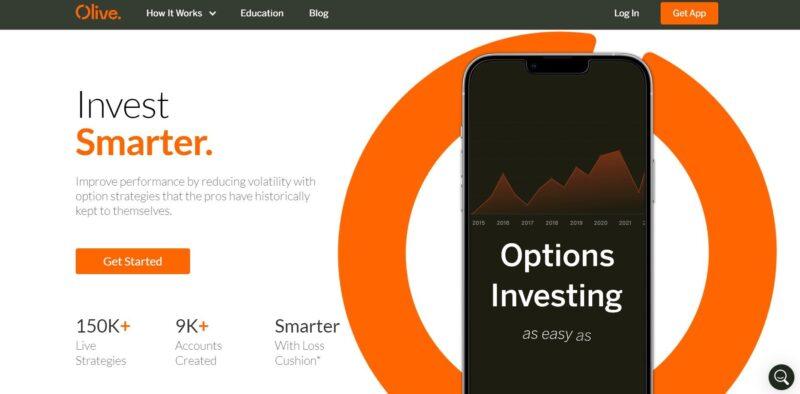 Olive Invest is an innovative platform designed to simplify options trading for investors by leveraging the power of AI and machine learning. By utilizing advanced technologies, Olive generates improved trading strategies, saving investors from the complexities of manual calculations. The platform also provides expert-backed trade recommendations, enabling users to follow profitable paths and focus on generating income and increasing profits in the market. It thus appears in our list of the best paper trading apps.
Features:
Olive Invest is a beginner-friendly platform for refining options trades.
The platform offers educational tools to help users understand the often-misunderstood options market.
Users can use paper trading to practice and study investment strategies without risking real money.
Olive Invest is not a brokerage; instead, it connects securely to the user's broker for making trades based on recommendations.
A 2-week trial is available, after which users can purchase access to Olive on a monthly or yearly basis to improve their investment portfolios.
Pros:
Olive's innovative platform allows you to connect with preferred trading places, revolutionizing the way you invest.
With Olive, you can gain comprehensive knowledge about the options market to make informed investment decisions.
Cons:
The trial period lasts for two weeks, and during this time, you might not be certain whether you want to subscribe monthly or yearly, which will affect the final price.
Please be aware that this platform is not a brokerage, and it's essential to familiarize yourself with its terms and conditions before connecting to it.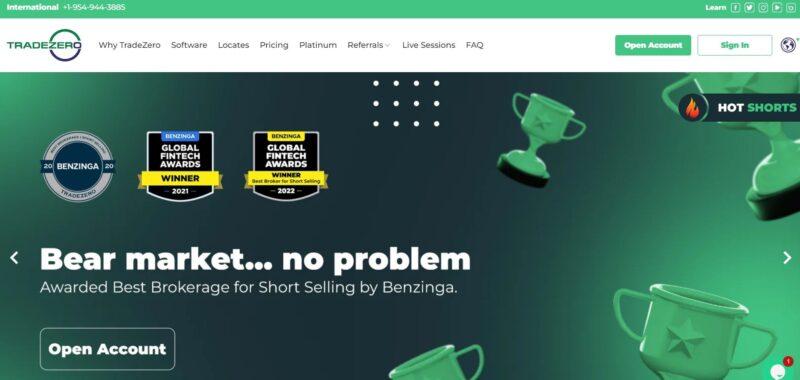 TradeZero offers a versatile online trading platform that caters to both desktop and mobile users. They provide free trading options and competitive low fees for various trades. The platform ensures the security of transactions, complying with federal standards, and offers round-the-clock customer support. It is definitely one of the best paper trading platforms.
Features:
Investors have the choice to use the free app or upgrade to a Pro account for $59 per month.
The platform boasts robust charting and technical analysis tools, and users can utilize free limit orders without being restricted by pattern trading rules, allowing them to implement their preferred investment strategies.
TradeZero offers commission-free stock trading, free limit orders and higher day trading leverage.
Round-the-clock customer support and access to four cutting-edge trading software platforms are available in the platform.
Pros:
The affordable cost of the low pro account ensures you receive the necessary support without excessive spending.
By utilizing paper trading and accessing customer support, you can simultaneously learn effective portfolio management.
Upgrading to a Pro account is optional, as there is no immediate pressure to do so if it doesn't align with your preferences.
Cons:
Despite offering 24/7 support, there is no guarantee that your communication with the platform will lead to direct contact with the specific person you intend to speak with.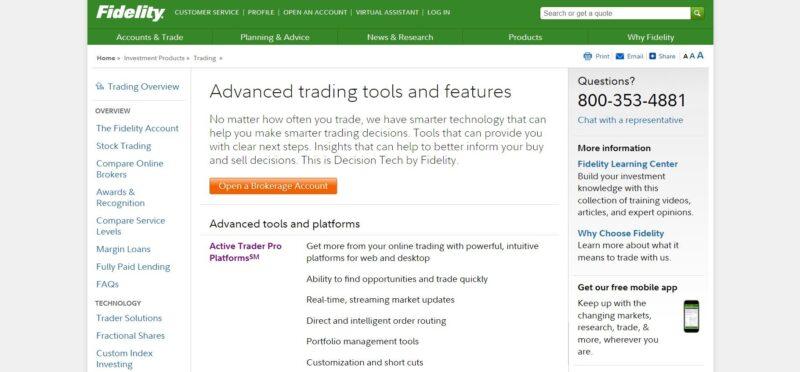 Fidelity is an Android virtual trading application designed to offer users the flexibility to learn and trade on the go. With this app, users can access valuable insights about domestic stocks, international markets, Openfolio performance, and other relevant information. Additionally, Fidelity provides a variety of educational resources, including live streams of Bloomberg videos, podcasts, and webinars, all aimed at enhancing users' trading knowledge. It is one of the best paper trading apps available.
Features:
Asset screeners aid users in refining investment options by narrowing down choices.
Trade executions involve algorithms focused on price improvement and avoiding payment order flows.
Fidelity's virtual trading app enables users to track their preferred securities and account positions.
Chain enhancements and multi-leg option trading are available for extended hours trades.
Pros:
Exceptional trade executions.
ETF research tools with asset screeners.
Versatile news feeds for enhanced information flow.
Cons:
The availability of futures and commodities options is not present.
Pros of Paper Trading Apps
No requirement for a demat/trading account or any documentation process.
No real money needed for virtual trading.
Opportunity to experience real-time market scenarios and test various strategies.
Risk-free environment for practicing trading skills.
Allows room for making mistakes and taking risks without any actual losses.
Cons of Paper Trading Apps
Absence of real money diminishes emotional connection.
Virtual trading lacks the thrill of winning or losing actual money.
The dynamics in real markets differ from the virtual trading environment.
How to Choose the Best Paper Trading Apps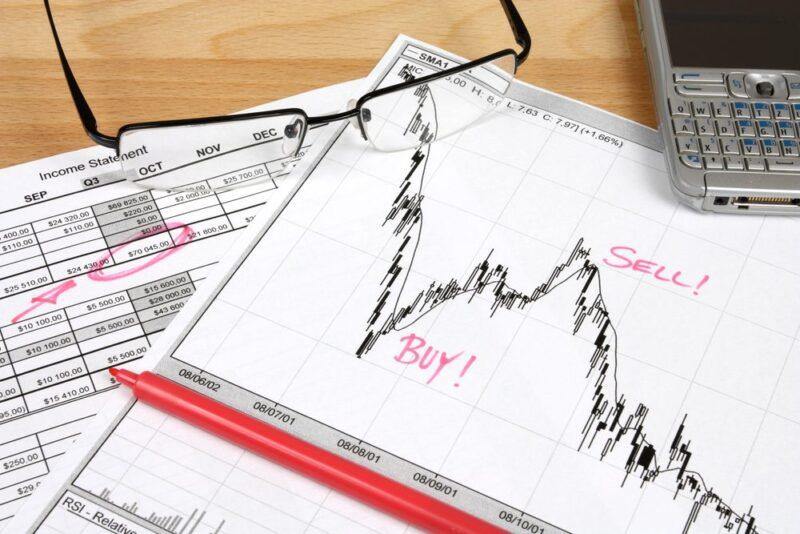 Selecting the most suitable app from our list of best paper trading apps is necessary to hone your trading abilities and preparing for actual trading with real funds. To make a well-informed choice, it is essential to take into account different factors that align with your individual requirements and preferences.
Presence of Regulation: Choose a regulated app to ensure legitimacy and adherence to industry standards.
Size of Commissions: Compare commission structures to understand the costs associated with each platform.
Usability: Opt for an app with an intuitive and easy-to-navigate user interface.
Trading Tools and Features: Evaluate the availability of charting tools, technical indicators, and news feeds.
Availability of a Demo Account: Look for paper trading platforms that offer demo accounts with real-time data and substantial virtual balance.
Educational Resources: Choose an app with various educational resources like articles, videos, and webinars.
Customer Support: Consider the quality of customer support and responsiveness to inquiries.
Device Compatibility: Ensure the app works on your preferred device (smartphone, tablet, or computer).
Mobile App Platform: Choose a platform with a user-friendly mobile app to facilitate convenient trading while on the move.
Copy Trade Functionality: Look for paper trading platforms that offer a copy trade feature, enabling you to replicate the successful trades of experienced investors and learn from their strategies.
Also Read: 7 Best Virtual Trading Simulators for Indian Stock Market
As you can see, before becoming successful as a trader, you should gain some experience through virtual trading. The best paper trading apps offer valuable and risk-free platforms for novice investors to practice trading in a simulated environment. You can sharpen your skills and become confident without the fear of losing real money.