In the world of stock market investing, finding promising stocks that are both affordable and have strong growth potential can be a challenging task. However, for those with a limited budget, Cash App offers an avenue to explore. The app has gained popularity as a user-friendly platform, allowing investors to buy fractional shares of various companies, even with limited funds. In this guide, we will highlight some of the best Cash App stocks to invest under $10 that you can consider for your investment portfolio, providing opportunities for potential growth and diversification without breaking the bank.
Best Cash App Stocks to Invest under $10
Nowadays, Cash App has become increasingly popular, providing convenient and secure payment solutions. However, besides this, the platform is also helpful if you wish to step into the stock market. Are you looking to invest in stocks with a limited budget? If you have a budget under $10, you may be wondering which Cash App stocks are worth considering. Let's look at some promising options that fit within your budget, allowing you to potentially capitalize on the growth of the cash app industry without breaking the bank.
Out of plentiful Cash App stocks available to invest in, we have jotted down the best stocks to start your investment journey. If you do not want to invest a big amount in the market, investing in these Cash App stocks to invest under $10 is a good idea.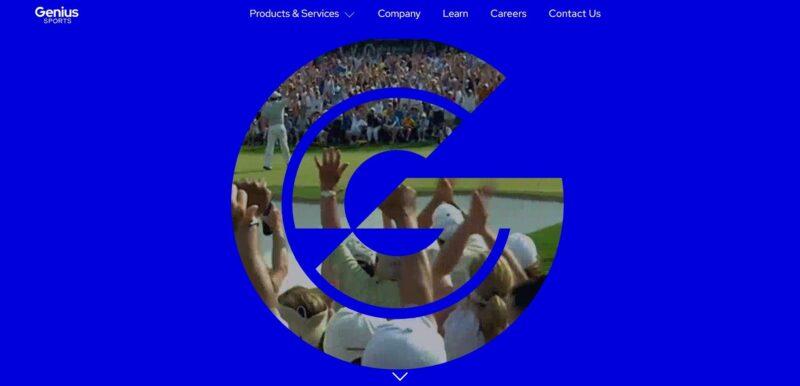 Genius Sports Limited is a leading firm in the field of sports data and technology, continually striving to improve the world of sports by delivering top-quality data, content, and products that enhance and enrich the overall sporting experience.
The company offers a wide range of technology-driven products and services to various stakeholders, such as betting operators, commercial partners, sports media industries, broadcasters, and regulatory bodies.
In addition to its core offerings, Genius Sports provides comprehensive services, including sports content, betting services, consulting, live data feeds, and integrity services.
Recently, the stock price of Genius Sports has experienced a significant surge following the release of its quarterly earnings report, standing at $6.19. Furthermore, its strategic partnerships with betting companies worldwide have contributed to its impressive year-on-year growth. Therefore, it is the one of the best Cash App stocks to invest under $10.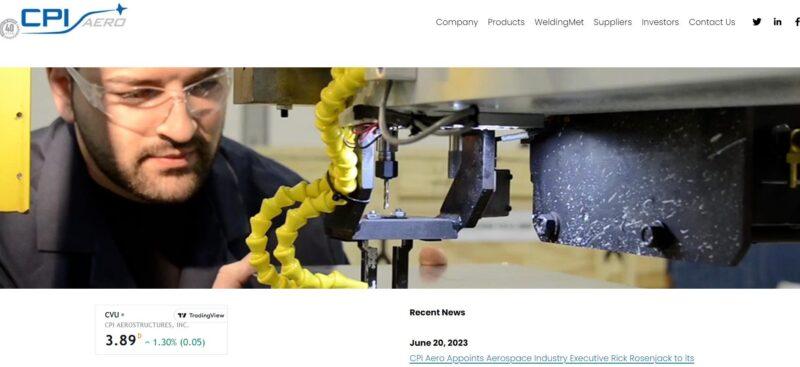 CPI Aerostructures Inc. specializes in manufacturing structural sub-assemblies and components for fixed-wing aircraft and helicopters. They are known for supplying major aircraft models such as the E-2D Advanced Hawkeye, B-52 Bomber, F-35 Lightning II, and UH-60 Black Hawk. The company is dedicated to delivering high-quality services to the aerospace and military sectors.
In addition to their military contracts, CPI Aerostructures Inc. also provides construction services for commercial departments, establishing themselves as a subcontractor for the US Department of Defense.
One of the key drivers of their revenue growth is the successful execution of their funded military backlog, which has generated over $28.9 million. The company's most recent quarterly financial earnings demonstrate a significant increase in both revenue and earnings. The market price currently stands at $3.89.
Considering the company's promising potential, you may be interested in investing in CPI Aerostructures Inc. through Cash App. Don't miss out on this opportunity!
Ontrak, Inc. (NASDAQ: OTRK) is a telehealth healthcare company utilizing artificial intelligence (AI) technology. It specializes in providing personalized care coaching pathways for individuals with mood disorders such as depression and anxiety.
Their AI-powered Care Coach facilitates engagement between members and medical providers through an integrated intervention platform. By combining AI, predictive analytics, and digital interfaces with extensive care coach interactions, the company aims to improve member health, increase healthcare system utilization, and generate long-term benefits and cost savings for insurance companies.
In their recent financial reports, Ontrak showed positive growth, including a higher sales pipeline and partnerships with three major US health plan providers. Its price was $0.47 when it closed today.
In the third quarter of 2021, they achieved a total gross profit of $12.7 million, compared to $10.9 million the previous year, resulting in a revenue increase of $18.6 million. They also reported an adjusted EBITDA of $1.7 million, up from $0.8 million in 2020. Given these factors and the growing AI industry, Ontrak holds significant potential for exponential growth.
Bitfarms Ltd., a Canadian cryptocurrency mining company, has made a strategic shift from bitcoin exchange to bitcoin mining. Founded in 2013 by Nicolas Bouthillier and Martin Tremblay, the company is based in Quebec, which gives it a competitive advantage due to the region's low electricity rates, making it an attractive location for mining operations.
As one of the largest bitcoin miners globally, Bitfarms recently mined 3000 bitcoins worth approximately $175 million. The company is continuously expanding and has plans to launch new mining farms in the near future. The current market price is $1.47.
Therefore, if you are interested in making money through Cash App stocks to invest under $10, investing in Bitfarms Ltd. could be a profitable opportunity to enhance your overall net worth.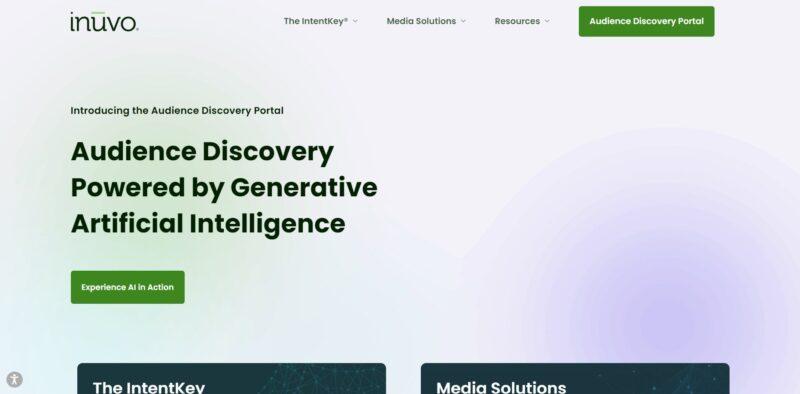 Inuvo Inc., an organization operating in the digital advertising and marketing sectors, is recognized as one of the top Cash App stocks to invest under $10.
The company specializes in offering monetization tools to website publishers, enabling them to directly sell ads to agencies. It also assists marketers in broadening their reach and identifying potential customers across the Internet.
The company currently has a market price of $0.22. To enhance their results, Inuvo has strategic plans to invest in artificial intelligence (AI) technologies, which could potentially drive up the future prices of this stock.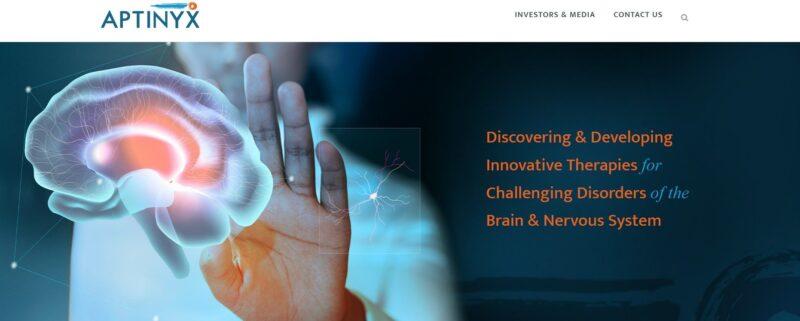 Aptinyx (APTX) is a clinical-stage biopharmaceutical company focused on researching and developing innovative therapies for brain diseases and disorders. Their lead candidate, NYX-2925, is an orally available NMDA receptor modulator currently in Phase 2b clinical development for fibromyalgia and neuropathic pain. The results of this study are anticipated in the early to mid-second quarter of 2022. Aptinyx is also progressing NYX-783, a promising small molecule for reversing Post-Traumatic Stress Disorder, currently in Phase 2 clinical testing.
To support ongoing development across its portfolio, the company secured a capital credit facility of up to $50 million from K2 HealthVentures. It currently has a price of $0.074. Aptinyx shares are currently considered as one of the best Cash App stocks to invest under $10, with a market capitalization exceeding $190 million.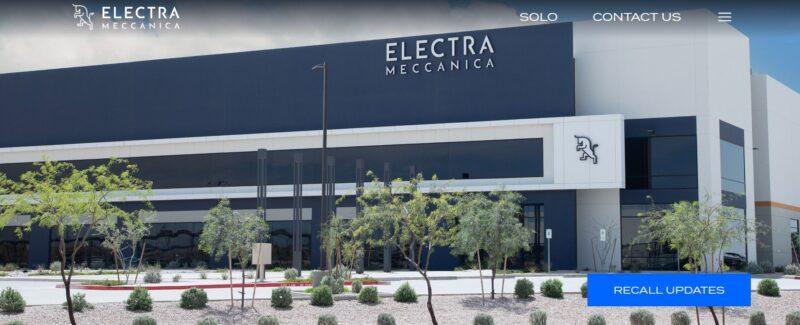 Electra Meccanica Vehicles Corp. Ltd. (NASDAQ: SOLO) is a Canadian company known for designing, manufacturing, and selling electric vehicles. Established in 2007 by Jerry Kroll and Ian Clifford, the company's flagship product is the SOLO, a three-wheeled electric vehicle aimed at urban commuters. Since August 2020, Electra Meccanica has sold and produced 182 SOLO EVs.
The company has partnered with Bosch, a prominent industrial tech company, to provide maintenance and service support for the SOLO. Furthermore, Electra Meccanica is currently engaged in discussions with potential distribution partners to expand the production and distribution of the SOLO. The company's team of engineers and designers is also working on their latest offering, the CARGO, an all-electric pickup truck unveiled at the Advanced Clean Transportation (ACT) Expo 2021.
Given Electra Meccanica's experience in the EV market and the ongoing commercial success of the SOLO, investing in the company could potentially yield significant returns in the growing electric vehicles market. The company has a market price of $0.62.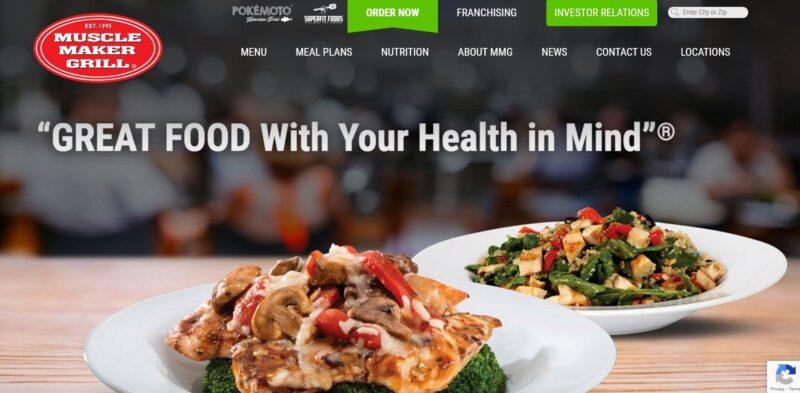 Muscle Maker Inc. is a healthy fast-food chain known for its guilt-free and nutritious meals. It has a strong presence in the Northeast USA, operating in New Jersey, Pennsylvania, and Connecticut. Founded in 1995, the company has experienced continuous growth. It went public in 2015 and is listed on NASDAQ under the ticker GRIL.
Muscle Maker specializes in creating healthier versions of popular fast-food items and has impressed investors with its recent revenue increase of 190% due to strategic acquisitions. The company's restaurant-level operating margins have also been consistently rising and currently stand at approximately 21%.
With 35 new franchise agreements and an overall growth rate of 238% since May 2021, Muscle Maker offers potential as one of the best Cash App stocks to invest under $10, its current price being $1.19.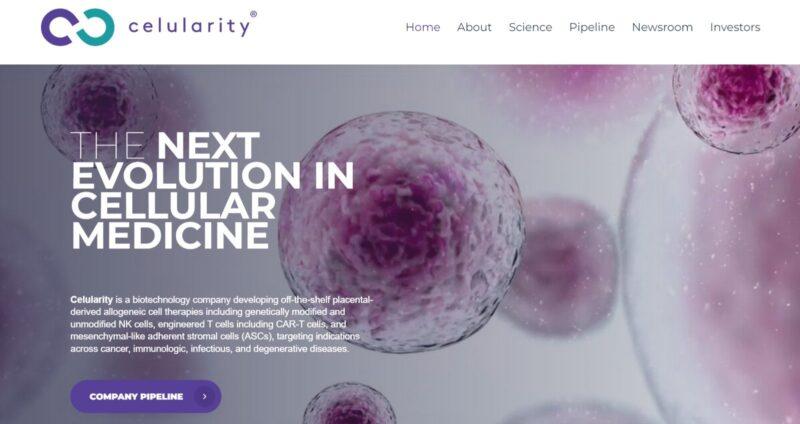 Celularity Inc. (NASDAQ: CELU) is a New Jersey-based biotechnology company specializing in allogeneic T cell medications derived from umbilical cords and postpartum placentas. They develop therapies for diseases like Crohn's disease and cancer, focusing on the BioBanking, Degenerative disease, and Cell therapy markets.
The FDA has recently granted Fast Track Designation to their CYNK-001 drug for acute myeloid leukemia, bringing them closer to approval and attracting more investors. Moreover, Celularity has announced collaborations with two other companies to commercialize therapies for Acute Myeloid Leukemia (AML) and Parkinson's Disease.
With successful clinical trials, CELU has the potential to generate substantial profits for investors once FDA approval is obtained. It currently has a market price of $0.53. Overall, Celularity Inc. is a prominent biotech company poised to deliver significant returns to investors of Cash App stocks to invest under $10.
Asensus Surgical Inc. (NYSE: ASXC) is a medical device company specializing in surgical products for various medical fields. Their offerings include the Sehance Surgical System, Asensus Laparoscopic System, Asensus Gynecologic System, and Asensus Thoracic System.
In the third quarter, the company reported increased earnings of $14.3 million ($0.12 per share) compared to $11.9 million ($0.06 per share) the previous year. Revenue for the quarter also rose to $2.6 million from about $0.8 million in the same period last year.
The Senhance Surgical Systems set a new record for the number of procedures performed in the first quarter, showing a 47% annual increase. To further its goals, Asensus Surgical Inc. plans to expand its distribution network in the United States by partnering with resellers, distributors, and representatives.
Considering these positive developments, investing in this company could be a promising opportunity due to its encouraging future prospects. It closed at a price of $0.50.
Also Read: Best Stocks to Invest in on Cash App (2023)
Best Penny Stocks on Cash App under $5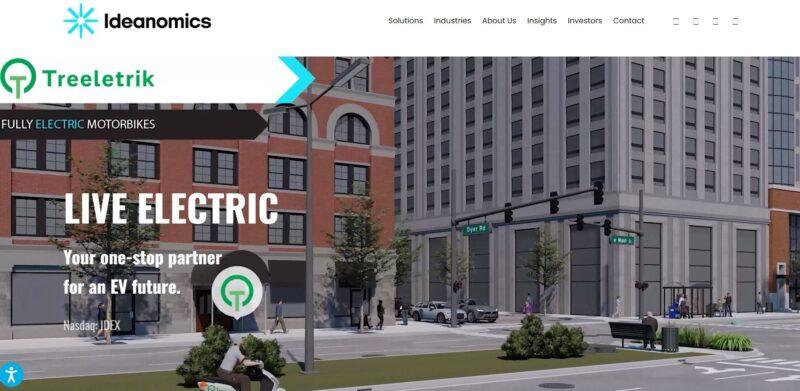 Ideanomics is a worldwide organization with the objective of promoting the widespread adoption of electric vehicles in the market. It is currently one of the low-priced stocks, priced at $0.074, available on the Cash App platform. With the increasing popularity of electric vehicles that do not rely on traditional combustion engines, investing in Ideanomics may be a viable option. The company is actively working towards encouraging commercial operators to embrace electric vehicles due to their affordability. Furthermore, electric vehicles are renowned for their superior quality, reliability, and long-lasting durability.
Sundial Growers Inc., a Canadian cannabis company, has gained significant attention on platforms like Reddit and social media, making it an appealing choice for investors on the Cash App. With its stocks currently trading below $5, at $1.37, it is considered one of the more affordable options available. Sundial Growers made a strategic move by entering the liquor market, which bolstered its presence in the financial industry. Considering the anticipated growth of the cannabis market, investing in Sundial Growers could potentially yield favorable returns. Therefore, it may be a prudent decision to invest in this company for a profitable future.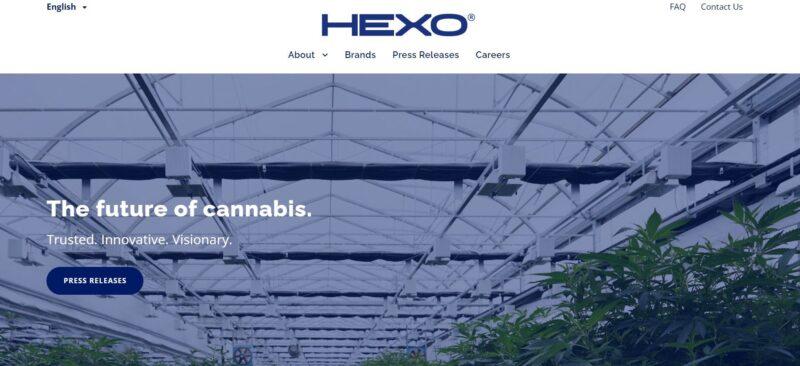 Hexo Corp, a Canadian cannabis firm listed on NASDAQ, specializes in the production and sale of cannabis products for both commercial and medicinal purposes. With its highly sought-after cannabis products, the company holds a strong position in the market, making it an attractive option for penny stock investors looking to generate profits. Hexo Corp offers ample growth opportunities due to its impressive portfolio of popular brands such as Original Stash, Bake Sale, REUP, and Namaste. The company's increasing earnings indicate a favorable market trend that favors bullish investors. It currently has a market price of $0.88.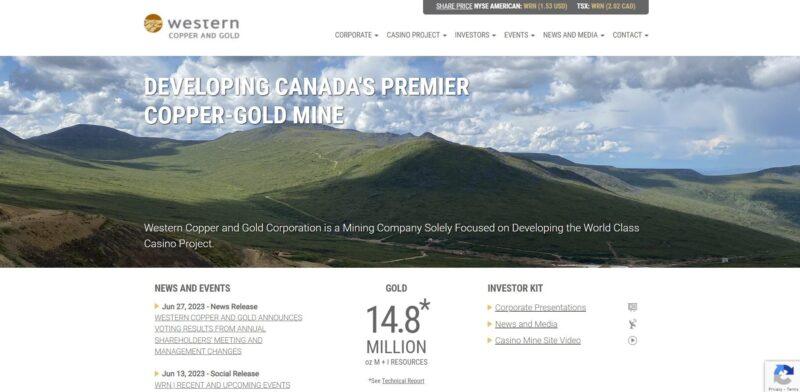 Western Copper and Gold Corp is a financially stable company with no outstanding debt, making it an attractive option for penny stocks on Cash App under $5. The company holds a significant reserve of gold, currently estimated at fourteen million ounces. Despite a recent decline in stock value, the increasing inflation rates are expected to drive demand for the company's assets. Consequently, Western Copper and Gold Corp presents a promising opportunity for investors seeking a profitable return on their investment, with a market price of $1.53. You should consider this in your portfolio of Cash App stocks to invest under $10.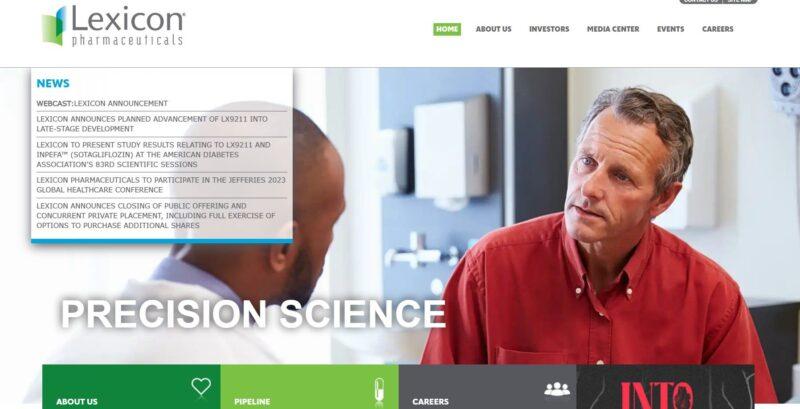 Investing in Lexicon Pharma Inc. carries inherent risks due to its involvement in the biotech industry. However, there is also the potential for substantial earnings if the circumstances align favorably. Currently, the company is nearing the completion of several projects that could pleasantly surprise investors in the near future. Consequently, if you are seeking to invest in affordable penny stocks on Cash App under $5, considering Lexicon Pharma Inc. would be prudent. This presents a unique opportunity, so seize it and make an investment in the company at the current price of $2.29. Lexicon Pharma Inc. has been gaining attention as it develops drugs to aid patients afflicted by diabetic peripheral neuropathic pain. Therefore, if you have already allocated funds to this company, you may not have to wait long before witnessing a significant influx of revenue.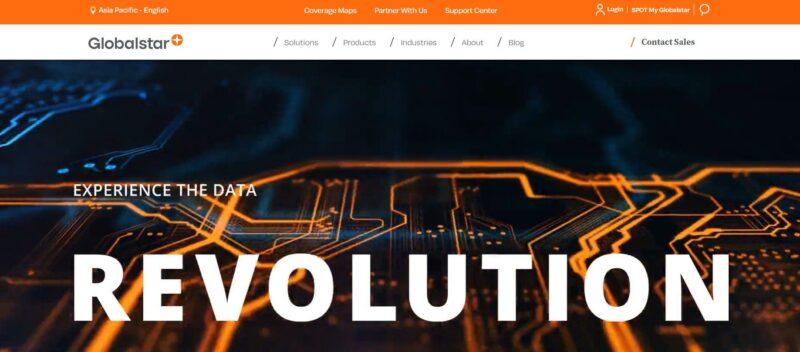 Globalstar Inc., a company listed on the NYSE, offers mobile satellite services on a global scale. It specializes in providing two-way telecommunication services and satellite communications equipment to emergency and response teams. Its solutions enable clients to remotely operate and monitor various assets. Investing in Globalstar Inc. is appealing due to its worldwide presence, which suggests potential future growth. While not a behemoth, the company is also not insignificantly small, making it a potentially secure investment opportunity with a market price of $1.08. Therefore, considering Globalstar Inc. as a reliable investment platform is recommended, being one of the best Cash App stocks to invest under $10.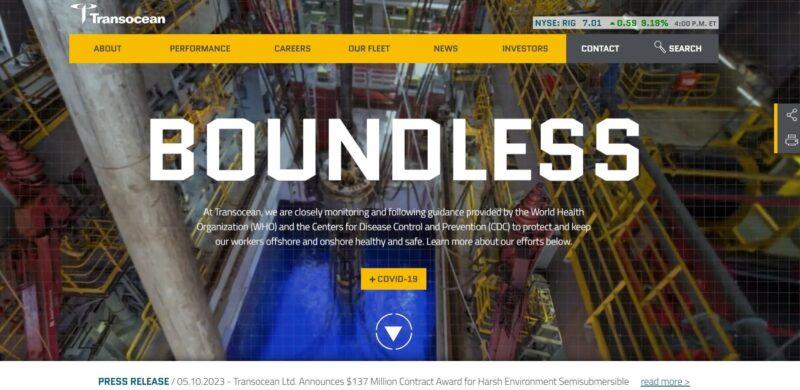 Investing in Transocean, a multinational oil and gas corporation in Switzerland that subcontracts work personnel, drilling rigs, and equipment, could present a promising opportunity. The recent surge in oil and gas prices worldwide has led to a substantial increase in the company's shares. Considering the persistent global demand for oil and gas, purchasing Transocean shares may prove to be a worthwhile investment that can yield future benefits. It currently has a market price of $0.59.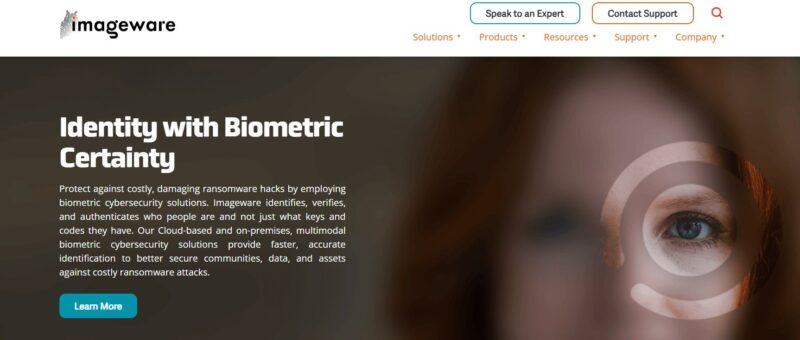 If you have an interest in the computer and software industry and are looking for low-cost stocks on Cash App, ImageWare Systems could be an appealing option. ImageWare Systems specializes in cloud-based and biometric cybersecurity solutions, offering protection for your valuable data against cyberattacks. While the company's stocks are affordable, there is potential for significant revenue growth. Given the prevalence of online transactions in today's world, the risk of cyberattacks is high, making cybersecurity a crucial priority. Investing in ImageWare Systems at $0.00020 could provide a promising opportunity for generating profitable returns in the future.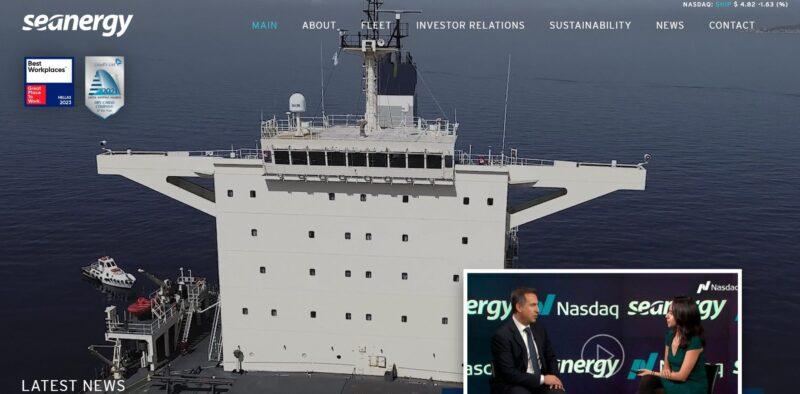 Seanergy Maritime Holdings is regarded as one of Cash App's top $1 stocks, operating in the shipping industry with a fleet consisting of seventeen capsize vessels. Given the current high inflation rate, the company appears to be well-suited to navigate these conditions, making it an appealing investment option. Furthermore, the company's low stock prices make it attractive to investors. Despite having a negative free cash flow, Seanergy Maritime Holdings has a history of distributing dividends to its investors, largely due to significant investments it has made. Additionally, considering the company's long-term prospects, it presents a worthwhile investment opportunity at a market price of $4.90. This is one of the best Cash App stocks to invest under $10.
Also Read: How To Make Money Off Cash App Stocks? A Guide
Should You Buy Low-Priced Stocks on Cash App?
Cash App is an excellent platform to begin your investment journey. Whether you're interested in blue-chip stocks or Cash App stocks to invest under $10, it offers a user-friendly interface that makes investing accessible to individuals of all ages, experience levels, and investment goals.
The stock market can be intimidating due to its volatility and associated risks, but Cash App allows you to start with small investments and gradually build your portfolio as you become more comfortable with the process.
Cash App provides ample information and resources on its platform, enabling you to make informed decisions about purchasing low-priced stocks and stocks in general.
When looking to invest under $10 in Cash App stocks, it's essential to consider companies with growth potential and a solid track record. Some top options have shown resilience and continuous expansion in the digital payments industry. However, it's crucial to conduct thorough research and consult with a financial advisor before making any investment decisions.