In the contemporary world, investing in US stocks is one of the easiest ways to increase wealth. Numerous apps are available in the market through which you can invest in such assets without any hassle – Groww is one of them. Investing is as simple as online shopping through this platform. In this article, we will conduct an in-depth Groww app review, focusing on its insights and trends to help you make wise decisions about your investment journey.
What is Groww?
Groww is a Bangalore-based discount brokerage that was established in 2016. Groww started off as a totally free tool for investing directly in mutual funds. Groww is the best broker for mutual fund investments because of its online platform, which consists of an app and a website that allows customers to invest directly in mutual funds from more than 45 asset management organisations with no brokerage or commission.
Having been registered with the Securities and Exchange Commission (SEC) as a securities broker dealer, Groww is a securities broker dealer. In addition to being a member of FINRA, Inc. and Securities Investors Protection Corporation (SIPC), the company is also a member of other necessary regulatory agencies. With Groww's broker partner (VTS), you can invest as little as 0.0001 shares of any company. Keep in mind that you cannot trade; you can only invest.
Groww US Stocks Review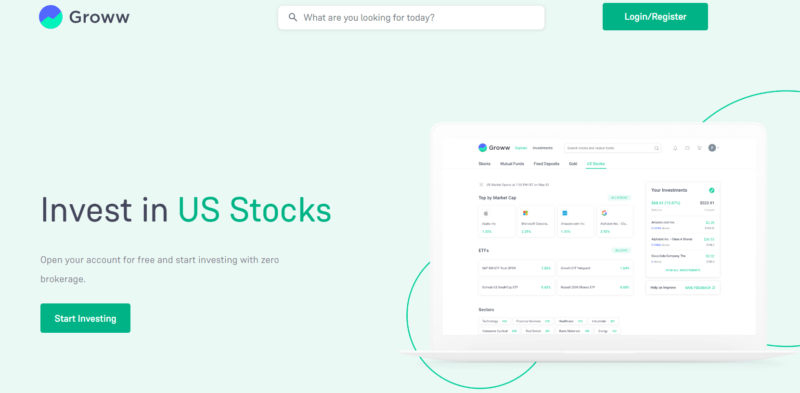 You can initiate your investment journey in US stocks through Groww without any initial account fees, and you can trade without incurring any brokerage or commission charges. On the platform, you'll find renowned stocks such as Amazon, Tesla, Microsoft, Facebook, and more, allowing investors to tap into the success of global giants.
Features of Groww
Account opening is a completely digital process, conducted exclusively through the mobile app.
Investing in Groww US stocks is currently limited to their web application, as they do not offer a dedicated PC app. To access its US stock offerings, users must use a web browser like Google Chrome.
Through this web portal, Groww grants access to a diverse range of over 3000 US stocks and ETFs.
Trading Groww US stocks is made possible through their partnership with Viewtrade Securities (VTS), a US-based brokerage firm, allowing investors to explore popular tech giants.
One significant advantage of Groww is the absence of account opening fees and Demat account upkeep charges.
The platform stands out by not imposing any brokerage fees for Indian investors when investing in Groww US stocks.
It's worth noting that there is a $9 fee for each withdrawal made to the partner bank in the USA.
Additionally, Groww provides flexibility by allowing investors to purchase fractional shares of stocks, enabling them to invest in a portion of a stock rather than acquiring the entire share.
Also Read: Groww Review: Good, Bad, or Ugly?
How to Start Investing in Groww US Stocks?
Investing in Groww US stocks can be initiated through a simple three-step process:
1. Activation: Begin by activating your international trading account with Groww. This step is quick and free, typically taking less than 5 minutes to complete the application.
2. Funding: Next, you can fund your Groww USD balance by transferring funds from your bank account to the designated US-based beneficiary account.
3. Fractional Share Investing: Groww provides the flexibility of fractional share investing. This means you're not obligated to purchase whole shares; you can invest in even less than one share if that suits your strategy. Both market and limit orders are supported to cater to your trading preferences.
How to Open Account on Groww US Stocks?
Step 1: Download the Groww application or access the Groww website.
Step 2: Register using your email address and mobile number.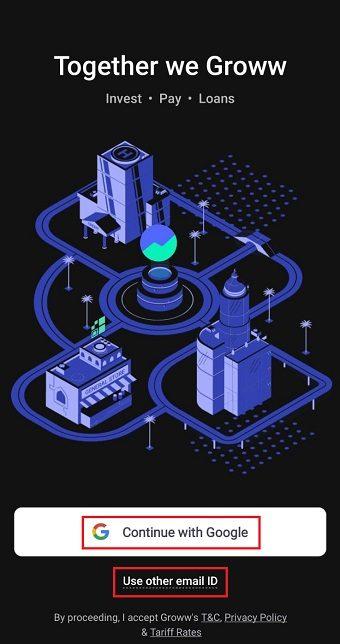 Step 3: Verify your mobile number by entering the received OTP.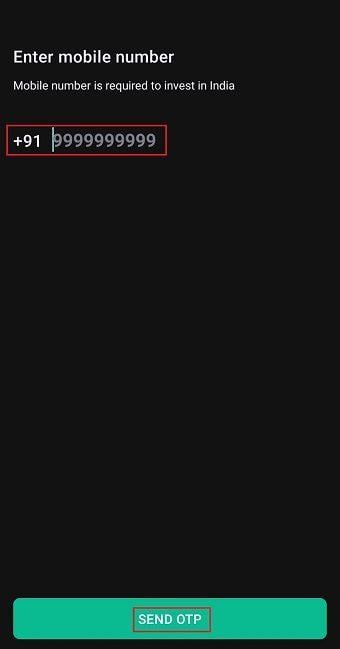 Step 4: Provide your PAN number to confirm your identity.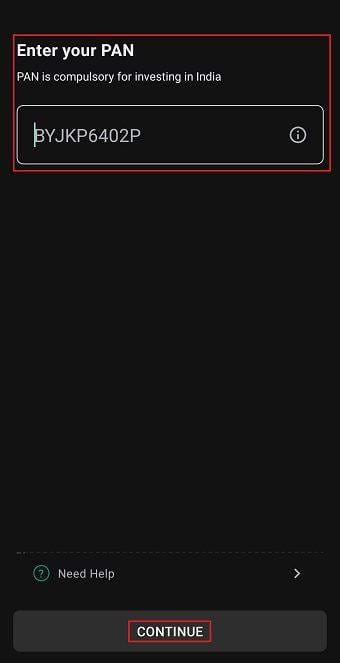 Step 5: Enter your banking details including the IFSC code and account number. Confirm and verify the provided bank details.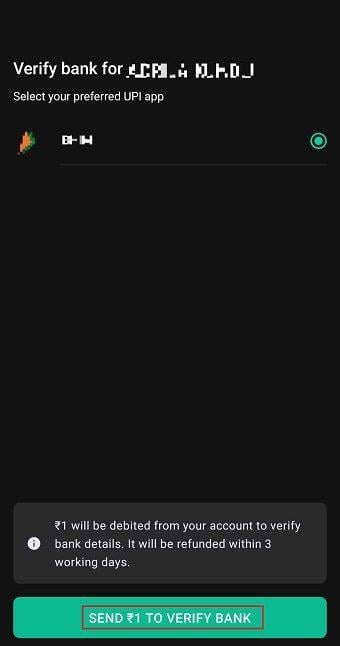 Step 6: Review the information regarding applicable charges, and if in agreement, proceed by checking the tick box.
Step 7: Enter your occupation, income details, names of parents, and tap on Proceed to finalize the KYC procedure.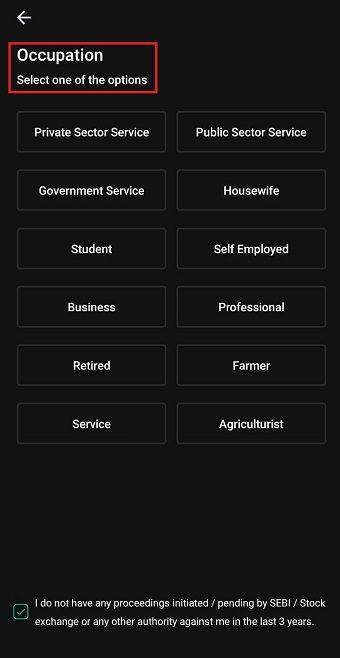 Step 8: Choose your level of trading experience from the provided options and tap on Proceed.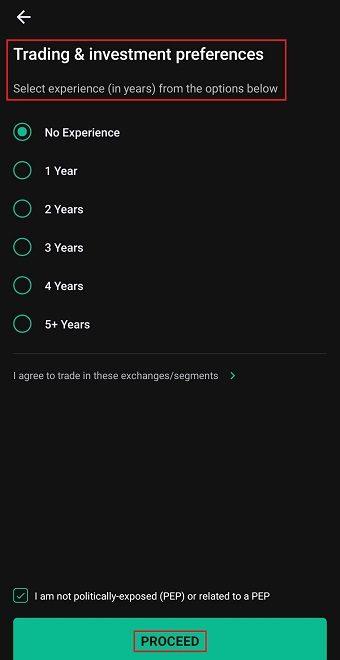 Step 9: Tap on Proceed for KYC to upload the documents on DigiLocker.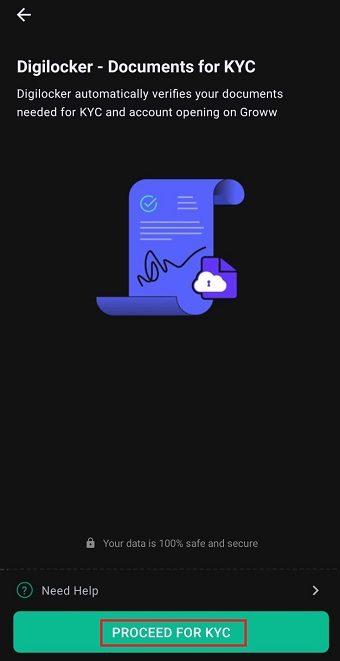 Step 10: Create your signature on white paper using dark ink, take a photo of it, and upload it. Utilize your Aadhar for e-Signature on the account opening form.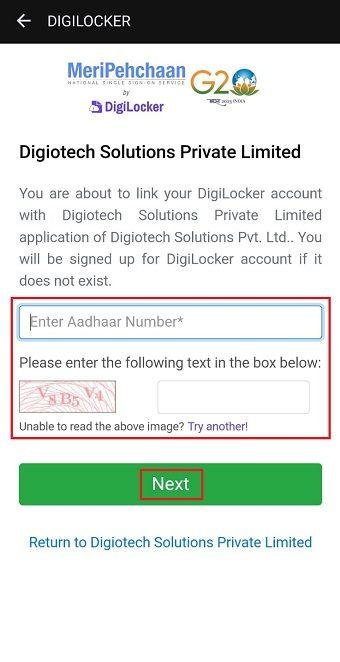 Step 11: Enter the OTP received on your linked mobile number for verification.
Step 12: Read and follow the instructions on the account opening form, then tap on Sign Now.
Step 13: Input your Aadhar number on the NSDL E-sign service portal and request an OTP.
Step 14: Complete the account opening process by entering the OTP.
The account activation typically occurs within a few hours once document verification is completed by the broker.
Note: If your mobile number is not connected to your Aadhaar number, you have the option to provide an Aadhaar number that is linked to an available mobile number. This will allow you to receive the OTP required for e-signing. Alternatively, if this isn't possible, you'll need to send us a properly signed physical form for the purpose of trading and demat account opening.
Documents Needed to Open Groww US Stocks Account
You need to submit only 2 documents to open your US stocks account: an address proof and your PAN card. Your documents are then verified by the US broker-dealer partner ViewTrade before account activation. Also, during the account opening process, you'll need to select a bank account for all future USD transactions. Choosing HDFC, ICICI, IDFC, or Kotak Mahindra bank is recommended for an easy and 100% online funding process.
Things to Consider Before Buying Groww US Stocks
Investors seeking opportunities in the US markets, renowned for hosting some of the most innovative and wealth-generating tech businesses, are often attracted by the low correlation between US and Indian equity markets. However, before diving into investment decisions, particularly when situated in India, it's crucial to familiarize oneself with the US market's operation and structure.
1. Exchange Rate Considerations
When investing in Groww US stocks as an Indian investor, it's crucial to consider the fluctuations in currency exchange rates between the US dollar and the Indian rupee. This is because any profit or loss experienced by the investor will be influenced by the exchange rate at the time of converting those gains or losses into Indian rupees. The movements in currency exchange rates will directly affect the returns or losses of the investment.
It's worth noting that exchange rates can be highly volatile and are influenced by a multitude of economic, political, demand, and supply-related factors. Over the past few years, the Indian rupee has exhibited a consistent downward trend against the US dollar.
2. Taxes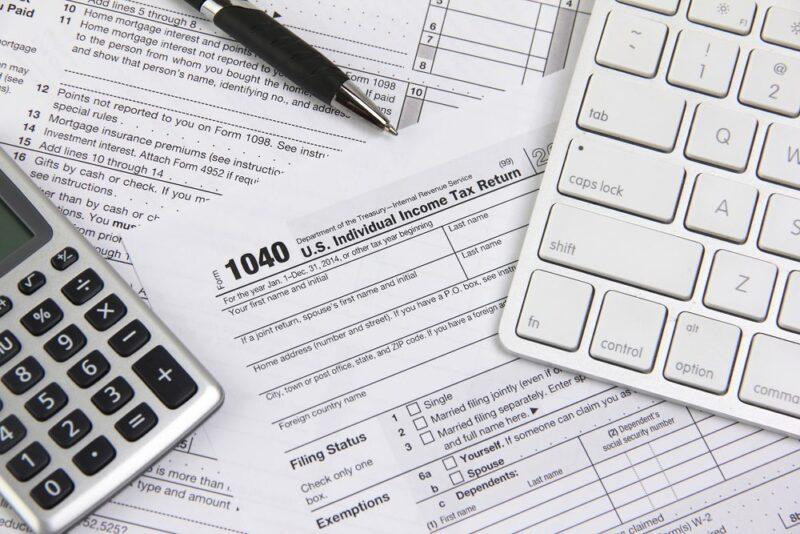 India and the United States have a Double Tax Avoidance Agreement (DTAA), which ensures that the same income is not subject to taxation in both countries. When it comes to investments in US stocks from an Indian perspective, the duration for which an investment is held is a crucial factor. Returns from Groww US stocks are classified into two categories: Long Term Capital Gains (LTCG) and Short Term Capital Gains (STCG).
LTCG tax applies when US stocks are held for more than two years, equivalent to 24 months. On the other hand, stocks sold before this 24-month threshold are considered STCG and are taxed according to the investor's income tax bracket.
Regarding dividends received by investors for their US stock holdings, the US imposes a 25% tax on these dividends, which is deducted before distribution. However, thanks to the DTAA, this income can be utilized to offset the income tax liability in India. Essentially, the 25% tax withheld in the US can be claimed as a Foreign Tax Credit in India.
3. Regulatory Framework
The United States stock market stands as one of the world's oldest and most well-established financial markets, renowned for its efficiency, transparency, and stringent regulations. It is home to some of the largest corporations globally, measured by market capitalization, revenue, and profits, many of which have extensive international reach and operational presence, offering a global dimension to the market.
Established in 1934, the Securities and Exchange Commission (SEC) serves as the governing body responsible for overseeing the operations of the US stock markets. Its primary mission is to ensure the rigorous enforcement of laws and regulations that establish the highest standards of transparency and integrity. This commitment to upholding such standards is crucial for maintaining the trust and confidence of investors and safeguarding their interests.
4. Additional Charges
Investing directly in the US stock markets comes with associated costs, primarily because all investments initially require conversion into US dollars. When setting up your account, you'll need to transfer funds to the foreign brokerage, incurring a currency conversion charge at this stage. Subsequently, you'll encounter expenses related to account maintenance and transactions, which can vary depending on the specific platform.
Transaction fees can be flexible, based on a percentage of the total traded amount or volume, or fixed as per your client relationship. If you engage in frequent trading, you'll accumulate more charges due to multiple transactions and fund transfers in and out of your account. This also entails multiple remittances and currency conversion charges. Additionally, there may be associated bank account costs. It's advisable to carefully review all the details in the terms and conditions to fully understand these expenses.
5. Limit of Fund by RBI
Investing in Groww US stocks from India is subject to the regulations set forth by the Reserve Bank of India's Liberalised Remittance Scheme (LRS), which permits a maximum annual investment of $250,000 per investor. This limit encompasses all funds sent abroad for purposes such as education, travel, purchases, and other international transactions throughout the year.
Prior to initiating investments in US stocks, individuals must ensure their brokerage account is adequately funded. To do so, investors are required to complete Form A-2, which can be obtained from RBI authorized dealers. If there is a need to invest an amount exceeding the $250,000 limit, obtaining permission from the RBI is mandatory.
Also Read: Is it Safe to Invest through Groww App?
Groww US Stocks Charges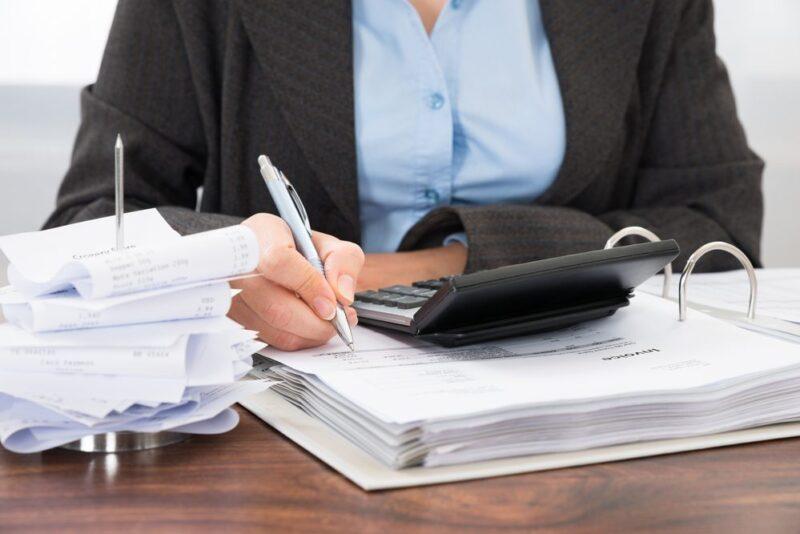 Using Groww for investing in US stocks comes with no associated costs. Groww provides its services completely free of charge, without any hidden fees. This includes various aspects such as opening and maintaining your account, as well as opening and maintaining a Demat account. However, it's important to be aware of two types of taxes that come into play when trading Groww US stocks from India:
Dividend Taxes: When you receive dividends from US equities, you need to consider the tax implications on these earnings for your US assets in India. These dividends are subject to a flat 25% tax rate. To illustrate, if a company declares a $100 dividend, you will receive $75 after this tax deduction. It's worth noting that this tax rate is lower than what foreign investors typically face in the US, thanks to the tax treaty between India and the USA.
Capital Gains Tax: Another aspect to consider is the capital gains tax related to your US stock trading activities. In the United States, capital gains are generally not taxed. In simpler terms, if you buy shares for $500 and sell them for $800, you won't owe any tax on the $300 profit you made in the US. However, you will be liable to pay taxes on this gain in India.
Some additional charges include:
| | |
| --- | --- |
| USD-INR Exchange Rate | As Applicable by Your Bank |
| Bank Charges on Adding Dollars | As Applicable by Your Bank |
| Withdrawal Charges | $0 for the first withdrawal, afterwards $9/withdrawal |
| Exchange fee | $0.02 per sell transaction, charged by the exchange. |
Also Read: How to Use Groww App?
INDMoney vs Groww for US Stocks
INDMoney is a comprehensive financial management platform that offers users a convenient and efficient way to oversee their finances, investments, and more, all from a single interface. Leveraging the capabilities of automation and machine learning, INDMoney empowers individuals to plan, save, and invest wisely.
Launched in 2019, INDMoney is designed to streamline and simplify personal finance management. It provides users with the ability to effortlessly monitor their financial activities, invest in a diverse range of products without incurring commissions, and efficiently handle tax matters, loans, investments, expenses, and other financial aspects through a unified app.
One notable feature is the option to include family members within the platform, allowing users to easily track their loved ones' investments and financial activities from a single dashboard. INDMoney is accessible on both desktop and mobile platforms, offering users the flexibility to manage their financial portfolio wherever they are. Additionally, it's worth mentioning that INDMoney is a SEBI-registered investment advisory, ensuring that users receive credible financial guidance.
INDMoney stands out by exclusively offering direct mutual funds, eliminating the need for users to pay commissions when investing in their chosen mutual funds. Furthermore, it provides the opportunity to invest in US stocks, placing it in direct competition with platforms like Groww.
INDMoney US Stocks
With INDMoney's zero-commission investment platform for US equities accessible from India, you have the opportunity to trade and invest in American stocks effortlessly. You can start your investment journey in thousands of US equities with as little as Rs. 100, and receive tailored advice based on your unique investment goals, plans, and financial situation.
Thanks to the collaboration between SBM Bank and INDMoney, you can transfer funds to your American investment account at no extra cost. You can easily open a 2-in-1 INDMoney super saver account, powered by SBM Bank, without incurring any fees.
This all-in-one savings account not only provides you with the most favorable INR-to-USD conversion rates but also allows you to send INR to the United States without worrying about any additional forward remittance or transaction fees. Furthermore, INDMoney offers the lowest withdrawal fee in the industry at just $5 for redeeming US stocks. Plus, it's free to withdraw American stocks valued at over $2,000.
Groww US Stocks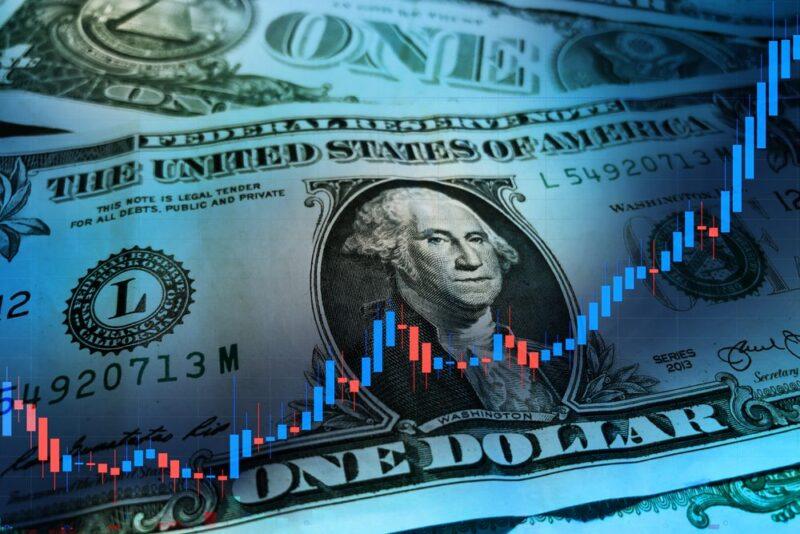 Groww offers a user-friendly registration process that doesn't require any upfront fees, enabling you to swiftly embark on your investment journey in American equities. Notably, Groww refrains from imposing any annual maintenance charges, and you can activate your overseas trading account without incurring any expenses.
Furthermore, Groww allows you the flexibility to invest in fractional shares of American equities. To fund your investments, you need to initiate standard online banking wire transfers, though please be aware that some minor currency transaction fees may be applied by your bank. It's worth noting that Groww may not consistently provide the most favorable INR to USD exchange rates. While there are no fees associated with your initial withdrawal of Groww US stocks and equities, subsequent withdrawals are subject to a $9 fee.
Let's take a closer look at the differences between various features of the two platforms.
| | | |
| --- | --- | --- |
| Parameters | INDMoney | Groww |
| User Interface | Simple user interface that presents all goods in a logical order. | Groww's user interface is extremely clean, to-the-point, and visually appealing. |
| Stock Analysis | Comprehensive and organized examination of stocks in both the Indian and American markets. | Robust stock analysis instrument designed to assist traders in comprehending the dynamic price movements of various stocks and predicting their future directions. |
| Dashboard | User-friendly dashboard that presents a comprehensive list of companies categorized into large-cap, mid-cap, and small-cap. | Groww's stock analysis dashboard provides users with real-time market updates, enabling them to recognize market trends, signals, and optimal entry and exit points instantly. |
| Tools Available | Simple to use and do not require any financial skill. | Explained in depth for each product, and divided into categories. |
| Educational Resources | INDMoney features a specialized section designed to educate individuals comprehensively on the topics of investing and finance. | Groww boasts a strong blog section encompassing a wide array of articles spanning stocks, mutual funds, and various aspects of the financial realm. |
| Broker | Drive wealth | View trade |
| Time taken for Opening Account | Few hours | 2-7 days |
| Freebies Offered | $10 referral on account funding. | $10 funding the account. |
| Stocks and EFTs | 1000+ | less than 1000. |
| Account Opening Fees | Zero | Zero |
| AMC | Zero | Zero |
| Brokerage Fees | Zero | $0.02 per sell |
| Deposit | 18% GST | 500 – 1000 |
| Withdrawal Fees | $5 | $9 |
| Exchange Fees | 0 | $0.02 |
| Live chat | NA | Yes |
Pros of Groww App
A user-friendly interface that simplifies investing and trading, making it accessible for beginners.
Offers a free demat account with no account opening fee or annual maintenance charges, making it cost-effective.
Provides a wide range of investment options, including direct mutual funds, stocks, futures and options (F&O), Sovereign Gold Bonds (SGBs), and IPOs, allowing for diversified portfolios.
Low brokerage fees help users save on trading costs, making it an affordable choice.
Integrates additional features like Groww Pay and Instaloan to enhance financial management capabilities.
Improved customer service support ensures assistance when needed.
Cons of Groww App
Lack of commodity and currency trading options, limiting the diversity of investment choices.
The option to invest in Groww US stocks is only available on the web portal, which may inconvenience mobile app users.
Brokerage charges for equity delivery trading can be relatively high, potentially making it less attractive for novice investors concerned about costs.
Also Read: All About Groww Stocks: Pricing and Features
Groww provides an accessible avenue into the US stock market to diversify your portfolios. Due to its user-friendly interface, extensive tools, and flexible pricing, it has emerged as the top choice among investors across several countries.
Source: Groww US Stocks Help