In the competitive world of hospitality, two prominent names stand out: Hilton and Marriott. With their extensive network of hotels and resorts, both companies have established loyalty programs aimed at rewarding frequent guests by offering a plethora of benefits and perks. This article is a detailed comparison of Hilton vs Marriott rewards programs that will help travelers make an informed choice to decide which suits their needs better. Whether you're a business traveler or a vacation enthusiast, this analysis will shed light on the benefits and experiences each program has to offer, especially focusing on Hilton Diamond vs Marriott Platinum.
About Hilton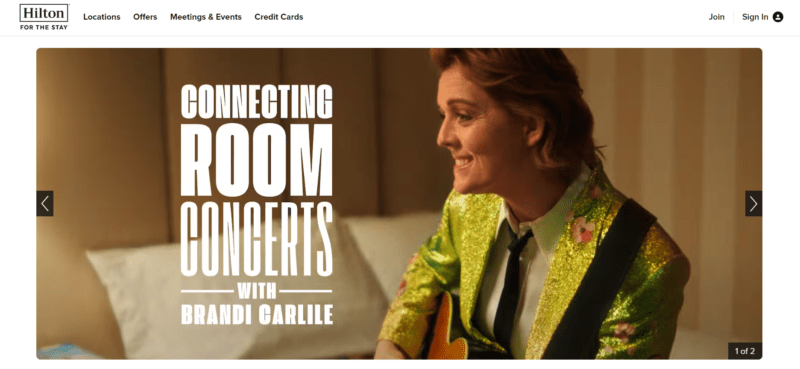 Hilton Hotels and Resorts which was formerly known as Hilton Hotels is a flagship of the Hilton Worldwide hospitality company. The company was founded in 1919 on May 31.
Conrad Nicholson Hilton was the founder of the company, and its headquarters are in McLean, Virginia, U.S. By 2019 the company had almost 600 hotels across the world, in other words, the hotel had almost 2,20,000 rooms in 94 countries across 6 continents. And it's not just a place for tourists or guests to stay at but also a great company for employees to work at as ranked by Fortune magazine in 2020.
Hilton is one of the largest hotel brands in the world and you will find one of them in the biggest cities in the world at the best locations which are open to travelers as well as businesspeople. Also, since the company is an established brand, it has a guest loyalty program in place that the users can take benefit of, more on that later.
As of today, the latest Hilton was opened in Gulshan, Dhaka, Bangladesh in late 2019 and it was built by Mustapha Khalid Palash. Before we can move on to the Hilton vs Marriott rewards comparison, we have one more introduction to get out of the way.
About Marriott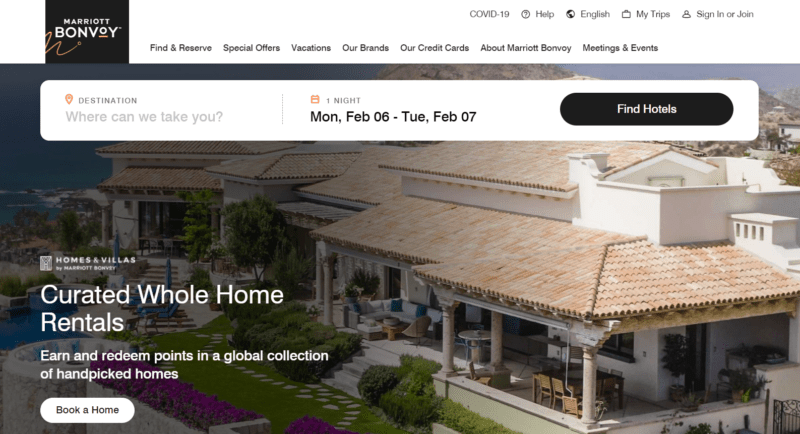 Based in Bethesda, Maryland, Marriott is a brand of full-service hotels and resorts that by September 2020 had 665 hotels and resorts while by mid2020 the total number of rooms came to 2,05,053.
Marriott Hotels and Resorts is again a subsidiary of Marriott International, it was founded in 1957 by J. Willard Marriott and today serves people around the world. Most Marriotts in the US are in California where there are 42 of them while outside of the US and the overall tally of 57 in China is the highest.
While the company was founded in 1957 it wasn't until 1975 that the company kept a foot in Europe when Amsterdam got Europe's first Marriott. Marriott once also had two theme parks which they then gave away.
Marriott's 500th property was the one that was opened in Pune, but it is not the only one in India as there are 8 more Marriott in India at various locations, in addition, 160 more hotels are planned to be added in total across the world with almost 50,000 more rooms.
So, with introductions out of the way now we move to the Hilton vs Marriott rewards comparison.
Source: Marriott Marks Major Milestone
Hilton vs Marriott Rewards: A Comparison
When introducing the two brands of hospitality, hotels, and resorts we already could see a few points of contention between the two and we instantly knew that a comparison between the two makes sense especially when we consider that both these brands have loyalty programs and rewards for their customers. So, it is time to look at Hilton vs Marriott rewards in their full glory.
1. Earning Points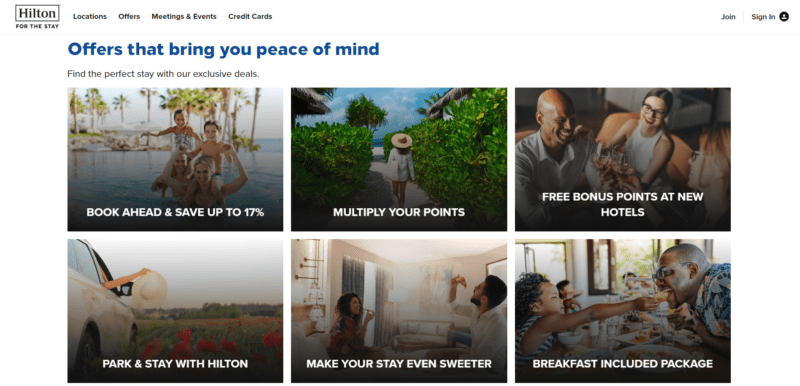 Both these hotels offer their customers 10× points for every qualifying dollar spent on booking their rooms or making a reservation directly through their website. If you use a third-party website, then the points earned may vary for similar purchases. However, for Honor and Bonvoy programs, there are exceptions.
At Suites by Hilton and Tru by Hilton and Element, Residence Inn, TownePlace Suites, and Homes & Villas members only get 5× points for every eligible dollar spent. Further at Hampton Inn or Homewood Suites by Hilton only rate if the room qualifies for earning points.
Now we have one brand where you have more hotels that qualify for 5× points while another offers a few options where only the rate of room counts. So, in this case it is nothing more than a tie.
2. Point Redemption
Next on Hilton vs Marriott rewards comparison we have the redemption parameter. Hilton offers a dynamic pricing system for its hotels where the price of a room changes based on its type and the date of booking rather than having a fixed rate in other programs.
Marriott earlier had classified or established levels for each of its hotels and had standard prices across the tiers which would mean that all same-level hotels would have the same price for rooms. However, they made changes to this system and now use dynamic pricing just like Hilton and so it is yet again a tie.
3. Miscellaneous
Hilton Honor points are valued by NerdWallet at 0.6 cents each. There are more than 6,500 participating hotels for Hilton Honors and that means many sources and options exist for you to make points from. To be exact the program exists in 119 countries and covers 18 brands that offer budget as well as luxury offerings.
On the other hand, the Marriott program exists in 131 countries around the world, and you have more than 7,000 locations that are supported by its 30 brands. Also, NerdWallet values their points to be worth 0.7 cents each.
So, at every other point of contention under the miscellaneous section, Marriott comes forward with better offerings than Hilton.
4. Elite Perks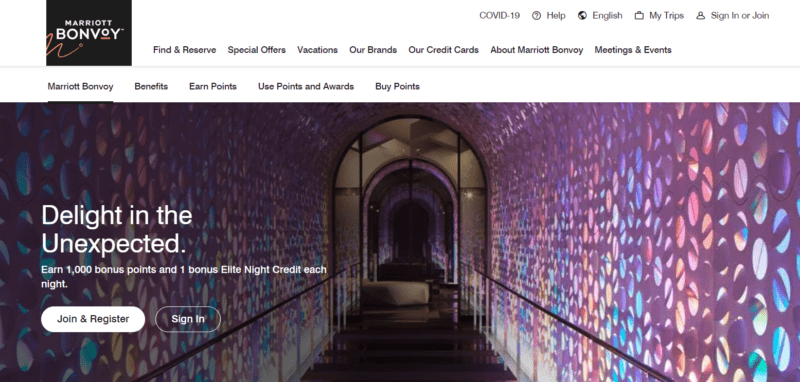 Both these programs offer elite status perks which is the next point of contention in this Hilton vs Marriott comparison. Now we saw that Marriott comes up trumps in the number of brands and locations but is that the case with benefits of elite perks as well. With the Bonvoy program, you can get room upgrades, access to club lounges as well as breakfast benefits. But the elite status is not available via credit cards and so you need to be more loyal to the hotels.
With Hilton elite status you get breakfast credit, room upgrades, and premium Wi-Fi Diamond status as well and its diamond status is easily achievable via Hilton Honors American Express Aspire Card. Keeping offering comparisons of both in mind it might feel that Hilton is the better option here.
5. Family Travel Benefits
With the Hilton Honor program, you are allowed to pool points of as many as 10 family members together to be able to achieve enough points for redemption. Also, you won't be charged for pooling your points. With the Bonvoy program you can just transfer points from one account to another free of charge, however, no pooling is allowed and so it emerges as the second best again.
6. Business Travel Benefit
Both these brands value businesses and clients that they get due to business reasons and so they also make sure to have good options for companies hosting events or conferences. They have dedicated brands that cater to the requirements of outside businesses within their hotels, however, Marriott fares better again only because the number of brands and hotel options offered by them is higher than that of Hilton.
7. Credit Card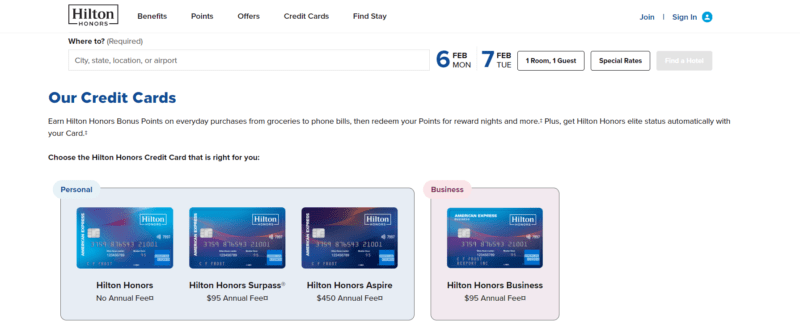 With credit cards like The Hilton Honors American Express Card, The Hilton Honors American Express Surpass® Card, The Hilton Honors American Express Business Card, and The Hilton Honors American Express Aspire Card which are Hilton co-branded cards you can easily get the benefits of the elite status of Hilton.
On the other hand, The Marriott Bonvoy Bold® Credit Card, The Marriott Bonvoy Boundless® Credit Card, The Marriott Bonvoy Bevy™ American Express Card, The Marriott Bonvoy Bountiful™ Card, and The Marriott Bonvoy Brilliant® American Express® Card are co-branded Marriott credit cards that come with benefits but don't help you achieve an elite status which can only be achieved by staying loyal to their line of hotels. Yet again Hilton's offering is better and makes more sense.
So, while the comparison can keep going on and on in your minds and experiences, we here have a clear verdict. In our Hilton vs Marriott rewards comparison, we saw Hilton has a better program to offer to its users than Marriott which only outperformed it in certain areas only because of the number of brands or hotels it offered while not offering better services as Hilton did. Let now go over a general Hilton vs Marriott comparison.
Also Read: Is Buying Marriott points worth it? Should you buy them?
Hilton vs Marriott Comparison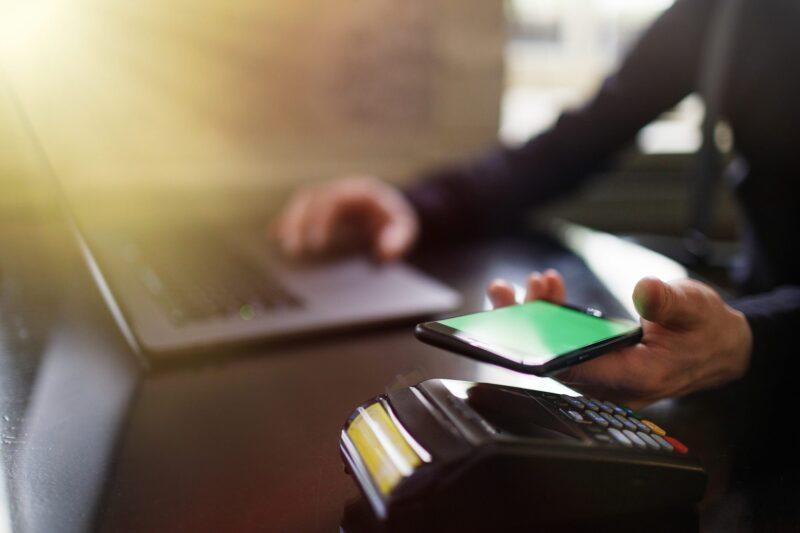 We compared Hilton and Marriott based on rewards but that is not the only parameter that matters. The two brands have a lot more to offer to their customers and that means we have more parameters to compare the two with each other. So, keeping that in mind we now go for yet another Hilton vs Marriott comparison where we look at a few more distinction points between the two.
1. Miscellaneous
First, we get out of the way a few things that we have already established. Marriott has more brands and numbers of properties to offer to its customers than Hilton and the difference is not marginal but rather by a significant size.
Also, while we looked at the NerdWallet value of Bonvoy and Honor points elsewhere, it is said that per dollar you get 10 points for both these brands and Marriott points are valued at 0.7 to 0.8 cents per point as opposed to the 0.4 or 0.5 cents valuation of Hilton.
Also, Hilton Gold members earn an 80% bonus while Diamond members receive a 100% bonus, on the other hand, Marriott Platinum members get a 50% bonus and Titanium members get a 75% bonus only.
2. Usage of Points
With both these brands of hotels, you get a fifth-night free benefit but in the case of Hilton, you need to belong at least to the Silver status. However, Hilton rewards carry resort fees as well while at Marriott resort fees need to be paid to the hotel. But then Marriott points can be converted to miles at an attractive conversion rate while Hilton points can't be converted into miles.
So, all things considered, Marriott is the better option in this parameter.
3. Offers
In the case of Hilton, you have some or the other promotion program running continuously. If one program ends, then another takes its place with no gap days in between. On the other hand, Marriott has gaps of weeks sometimes between two promotion programs and their promotion campaigns are also stingier among the two. So that means again Hilton emerges as the better brand.
4. Cash Backs
Hilton vs Marriott rewards also vary when we look at cash backs offered by the two companies. Honor members get a 1% cashback only while Binvoy members get 3% cashback which goes up to 6% or more during promotions. If you use the AA shopping portal, then you can also score AA miles. So, Marriott notches a point for itself by offering better cashback.
5. Hotel Points
If we consider Hilton and Marriott hotels, then 1 US dollar gets you 14 points at Hilton while the same amount of dollar gets you 6 points at Marriott. Both brands offer a ton of co-branded credit cards but the best offering that a Hilton credit card gets you is top-tier Diamond status while Marriott's card comes with 15 elite nights. Now depending on what the customer perceives as more important among the two this point is up for debate.
6. Support
When it comes to customer service, it is said that Hilton treats its esteemed guests better in person than Marriott does. But on the other hand, Marriott is said to be better online, that is, they are responsive and kinder on social media platforms and otherwise in extending a hand to their customers.
Provided that the brands are places to visit in person, Hilton's better in-person treatment is surely worth much more than Marriott's good social media treatment.
So, in this Hilton vs Marriott comparison the winner is Hilton yet again. Hilton is only lacking in the number of properties but when it comes to customer service, credit cards, or rewards it more often than not fares better time and again and so that makes it hard to look past them. Let us now take a look at Hilton Diamond vs Marriott platinum comparison.
Hilton Diamond vs Marriott Platinum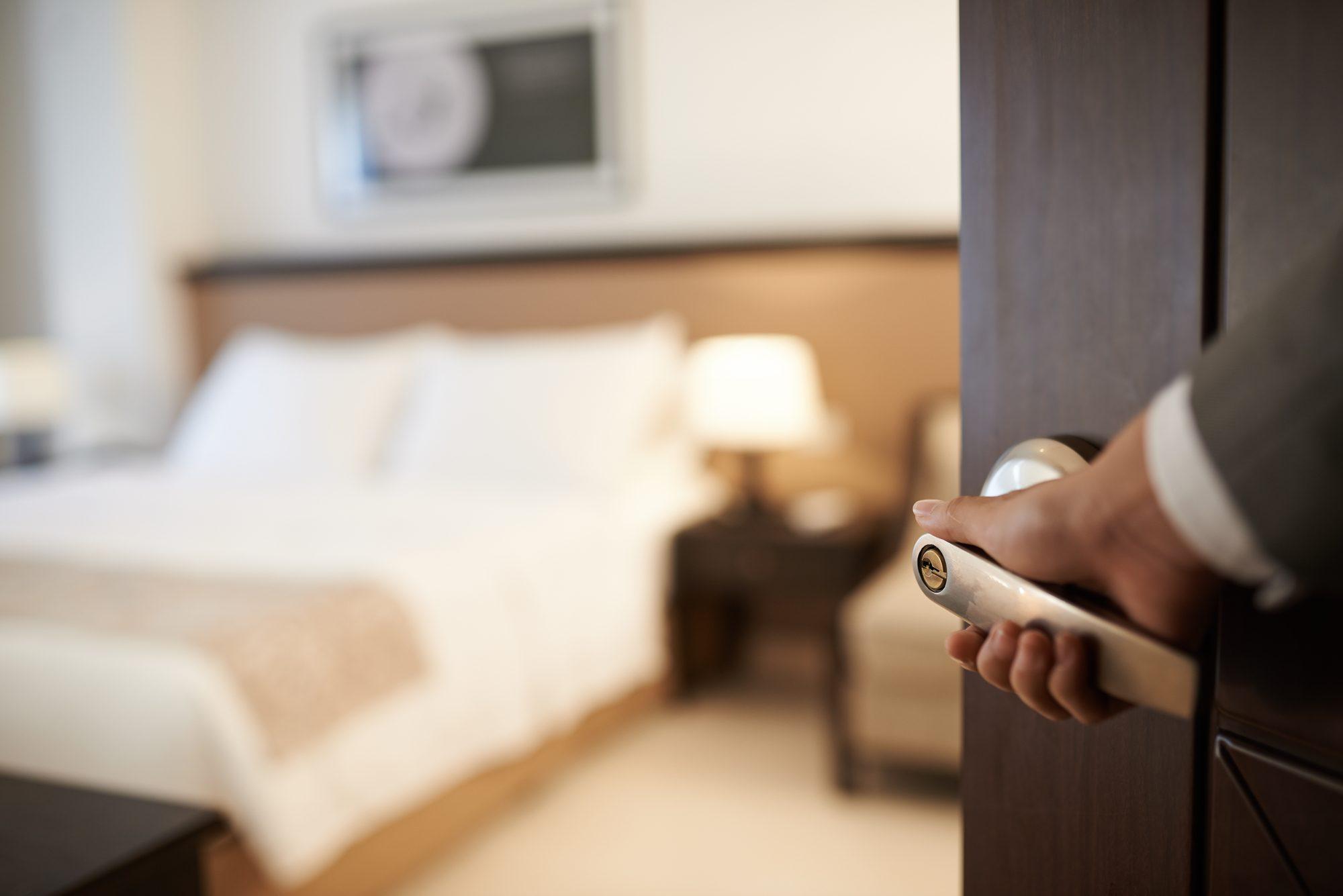 We live in times when it's not just the brand or service that matters, the offerings also matter. Be it getting a credit card or signing up for the membership of a store we closely compare the benefits that they offer us to become a part of their customer base. And it is no longer limited to just these things but now you also have brands coming up with newer referrals and benefit programs which again play an important part in deciding your allegiance.
Now since we have already compared Hilton vs Marriott rewards and other stuff it only makes sense to compare their elite status programs and perks in depth.
Getting Honor Diamond or Bonvoy Platinum Elite Status
In the case of Hilton to achieve the highest status you need to spend 60 nights a year at their property whereas the number of such stays is only set at 50 for Marriott. While it sounds good on the face of it, these many days of stay can get very pricey and so you can rather go for credit cards of either brand to achieve respective elite statuses.
Sign up for an American Express Hilton Honors Aspire Card for 450 dollars per year and keep it active and you have got yourself the top Hilton status. American Express Marriott Bonvoy Brilliant gets you the highest status of Marriott but then it costs 650 dollars a year.
Opening a US personal and US business card can bring the number of stays to 20 per year, just going for a personal card can cut the number of stays to 35 per year.
So, while the direct shortcut for Marriott is priced more than that of Hilton the number of options offered by the former is more and so it comes to a tie.
Benefits
Higher point earning rates, potential suite upgrades, free breakfast, and late checkouts are some of the benefits that both programs offer to the customers. There are more benefits lined up in either case, but they are more or less similar to each other and which is why it is again a tie. However, we will discuss them in detail a bit later.
Points
Percentage-wise Hilton Diamond vs Marriott Platinum reads like 100 to 50, that is, Hilton users get 100% extra points on paid stays while for Marriott users only 50% extra points are up for grabs. Both programs also give you the choice of choosing between extra points or amenities. But if we focus on points then Hilton gives away more of them while Marriott points carry more monetary value.
Let's compare the Hilton vs Marriott rewards by considering an expense of 200 dollars on either platform. Hilton gives you 4100 to 5000 points for 200 dollars while Marriott gives you 3500 to 4000 points for the same. However, in cash, the value of Hilton points comes to 16.4 to 20 dollars while Marriott points are equal to 20 to 24 dollars.
1000 dollars get you 20100 to 21000 Hilton points or 15500 to 16000 Marriott points. In the case of the former, this equals 80.4 to 84 dollars while for the latter it comes to 93 to 96 dollars.
So, while Hilton offers more points to you it is Marriott whose points carry more monetary value which is what matters in the end and helps it emerge as the better offering among the two. Let us check out some more points in our Hilton vs Marriott comparison.
Free Breakfast, Room Upgrades, and Late Checkout
Returning to the benefits that we left above. We can only say that the benefits overall offered by Hilton Diamond and Platinum status are the same on the surface, however, in-depth they are a different game altogether.
In US Hilton hotels you get food and beverage credits for up to 2 guests and also it is flexible and not limited to breakfast only. Also, you get lounge access with Diamond status and so if the hotel has it then you get free meals for breakfast, lunch, and dinner.
International Hilton hotels instead offer breakfast for free and not credits. But again, the brands under Hilton may treat credit differently and so you might have to pay the difference from your pocket at times. Also, free food at the lounge may not necessarily be of good quality. And the credit earned is only usable at that place or you lose then which makes it a rigid system.
With Marriott, you again either get free breakfast, F&B credits, or lounge access depending on the brand. Some brands don't offer free breakfast to Platinum status holders and others. So, while Internationally Hilton is better for US citizens Marriott has better domestic offerings and so it's a tie.
If we look at Hilton vs Marriott rewards from a room upgrade perspective, then depending on availability either brand gets you a suite-level type of room. Hilton doesn't give away free upgrades to members of Diamond status and while recently they tried to bring in a system that allowed an upgrade 72 hours before check-in individual hotels can opt out of the program. Again, with Marriott, you don't get free upgrades but asking nicely might help your chances. There is no clear winner here as both brands have a very confusing room upgrade system.
When we look for late checkouts in the Hilton Diamond vs Marriott Platinum comparison then Marriott emerges as the better brand. Hilton does not guarantee mate checkout as it is subject to availability, however, with Marriott except for resorts and convention hotels all other properties offer guaranteed 4 pm checkout which surely is the better option.
In conclusion, both Hilton and Marriott Rewards offer valuable loyalty programs with unique benefits, catering to the preferences of different travelers. For our verdict, we would like to say that both brands have good benefits and perks to offer. Ultimately, the choice between the two comes down to personal preferences and travel habits.