The finance field is a dynamic and ever-evolving sector, playing a crucial role in the global economy. The first image that comes to mind for most people when they hear the term financial services is probably trading on the Wall Street or the Bombay Stock Exchange. However, within this industry, several companies have risen to prominence, that command significant market presence and influence financial markets worldwide. They are at the forefront of innovation, providing a wide range of financial services and solutions. In this article, we will inform you about the largest companies in the finance field. Whether you are a finance professional seeking career prospects or an investor looking to make informed decisions, staying informed about them helps you to navigate the financial world with confidence and success.
What are Financial Services and their Types?
There are various firms in this sector of the economy. Two contemporary trends currently characterize top Financial Services Companies. One is specialization, where businesses offer customers specialized services. While some are more expansive than others, there are a lot of positives to being global. Usually, businesses in the same industry offer comparable products or services.
The financial sector covers a wide range of services, such as banking and insurance. When considering market capitalization, it is one of the most significant economic sectors. In terms of revenue earnings, a few financial institutions dominate the sector and significantly impact the market.
Fintech is a big area of attention for financial services companies as more customers start to want it. The performance of these organizations is also being impacted by developments, including housing problems, new accounting rules, and supply chain issues (and forecasting).
High-interest rates are assisting these financial organizations to thrive, because there is still a strong demand for financial services. Digitalization and user-centered personal finance strategies will impact the sector in the future.
16 Largest Companies in the Finance Field
Financial services companies serve both retail and business customers all over the globe. Finance specialists work for companies that offer financial services like insurance, banking, or investment management. People looking for experience in this profession should be aware that some businesses within this industry are significantly larger and more well-reputed than others. Let us begin our list.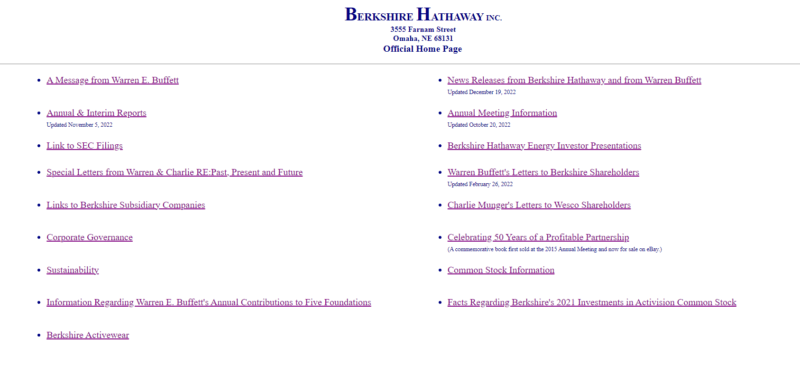 Berkshire Hathaway, formerly the Valley Falls Company, was founded in Rhode Island in 1839 as a textile manufacturer. Later in 1962, Warren Buffett, the founder, started investing in the company by purchasing shares, and a few years later, he fully controlled it. With the purchases of businesses it has made all over the years, Berkshire Hathaway is well known for financial success.
The International Corporation owns GEICO, National Indemnity, and Gen Re. After combining their assets, Berkshire Hathaway appears among the largest insurance providers in the country. The holdings of Berkshire Hathaway have grown to encompass businesses in the real estate, transportation, furniture, and jewelry industries, particularly Helzberg Diamonds.
This financial services provider has expanded into the newspaper and confectionery industries. As of 2022, the company holds a market cap of around $645.66 billion.
One of America's first financial institutions, American Express, was founded in 1850. It first provided services for freight forwarding. It then started offering travel services. The introduction of its iconic gladiator logo made it one of the world's first businesses to sell charge cards. American Express is a Fortune 100 firm. It is one of the largest companies in the finance field.
Despite severe competition, one of the reputed financial service companies, American Express, continues to thrive. The business has concentrated on its credit card services, producing several cards co-branded with hotels. It also offers other travel-related services, like traveler's checks, and has entered the prepaid card market. At present, the companies, market capitalization is around $118.97 billion. This is one of the best companies in financial service.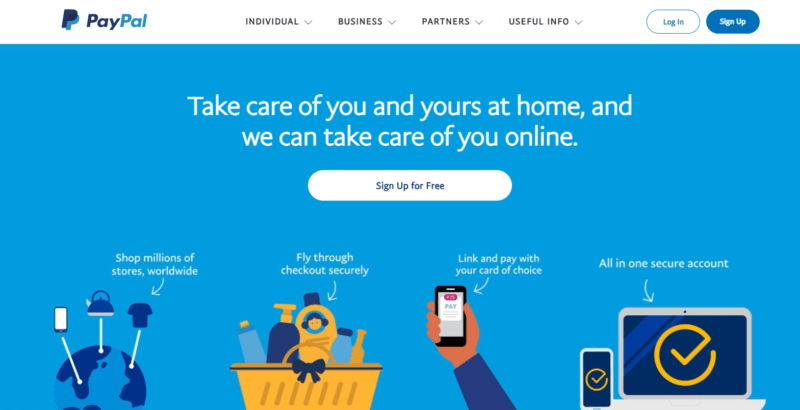 PayPal has been a well-known company in the business for years. It has always been seen as an innovative and groundbreaking company and continues to lead the way in digital payment transformation. They've been around since 1998, and they only do business online. There are many ways in which PayPal keeps your financial information secured.
It has had a lot of relationships with big-name banks and financial companies like Visa, Bank of America, Citi, JPMorgan Chase, HSBC, Wells Fargo, and PaymentUs. Its platform continues to expand worldwide. In 2021, Coinbase launched Checkout with Crypto, making it safer to pay using cryptocurrency like Bitcoin. Currently, the company's market cap is around $108.99 billion.
One of the top banks in America, Wells Fargo has locations all around the nation and was founded in 2008. They are dedicated to providing various financial services and actively engage in charitable action. They also have offices in Tokyo, Singapore, Hong Kong, London, and these cities.
They rank among the top 100 US firms and are one of the biggest banks in market capitalization. At the time, it was in a purchase competition with Citigroup for Wachovia Bank. It is one of the largest companies in the finance field.
Despite its prosperity, the business has had a serious scandal. At present, the market capitalization of the company is around $169.345 billion.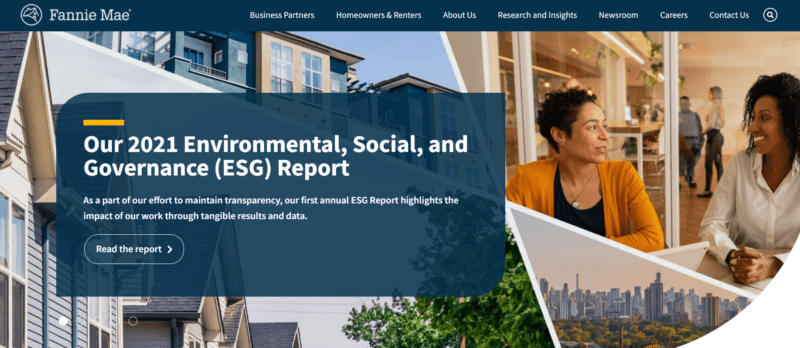 Located in Washington D.C. Fannie Mae is a home loan service provider sponsored by the US government, which stands for Federal National Mortgage Association. Fannie Mae was chartered to provide affordable financing by US Congress in 1938.
Fannie Mae's goal is to help make home ownership more affordable by investing in the secondary mortgage market. The company also has a unique structure as a public company that still operates with great levels of financial oversight.
A global financial organization, Goldman Sachs Group, Inc. works to advance financial opportunity and sustainable economic growth. It provides consumer banking, investment banking, securities, and investment management services. It has a vast and diverse clientele, which includes individuals, corporations, and non-profits.
Goldman Sachs offers assistance with M&As and other transactions through its services and expertise. They provide clients with market insights by analyzing the equity, currency, fixed income, and commodities markets. Additionally, it offers wealth-building investment choices that allow for investments across all significant asset classes.
The Apple Card was produced in collaboration with Apple by Goldman Sachs. In addition to being named first for customer satisfaction, its partnership with the tech company J.D. Power is also ranked first so far for 2022 for U.S. credit card satisfaction. It is one of the largest companies in the finance field.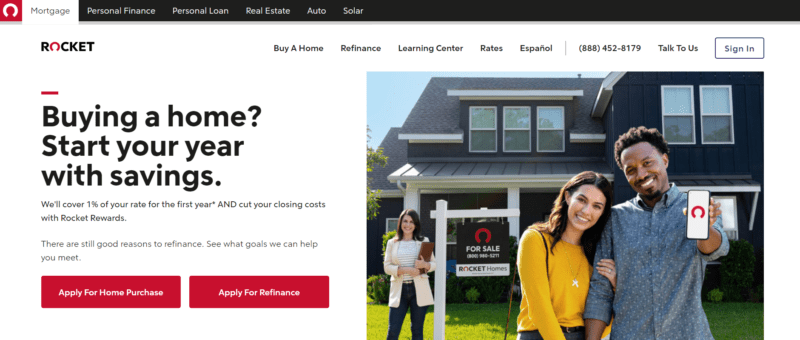 Rocket Mortgage, formerly Quicken Loans, is the biggest mortgage lender in the United States. In the early 2000s, Rocket Mortgage first offered mortgage loans for homes. The company changed its name to Rocket Mortgage in 2021 to better reflect its commitment to assisting borrowers in obtaining mortgages through a digital platform and cutting-edge technologies.
They also offer a personalized timeline, an online application, and excellent customer service. Because Rocket has been around for a while, they constantly seek to keep up with emerging technology. Lending homes outperformed more than 30,000 businesses to take the top spot in 2017 and became the biggest residential mortgage provider in the U.S.
To offer its digital mortgage application and live loan help inside of the company's online banking platform, Quicken Loans teamed up with Q2 Holdings back in August 2022. Currently, the company's market cap is around $16.99 billion.
Also Read: Is Finance a Good Career Path? Things You should Know
Citi Group is a global financial institution that provides investment and banking services. Citigroup Inc. is a huge international financial company with its headquarters in New York. They offer all the common services you can imagine, from banking to investing and much more. The company was formed in 1998.
Citi has 14 subsidiaries, including CitiBank, one of its most popular brands. At present, its total asset is around $2,381 billion. It is one of the largest companies in the finance field.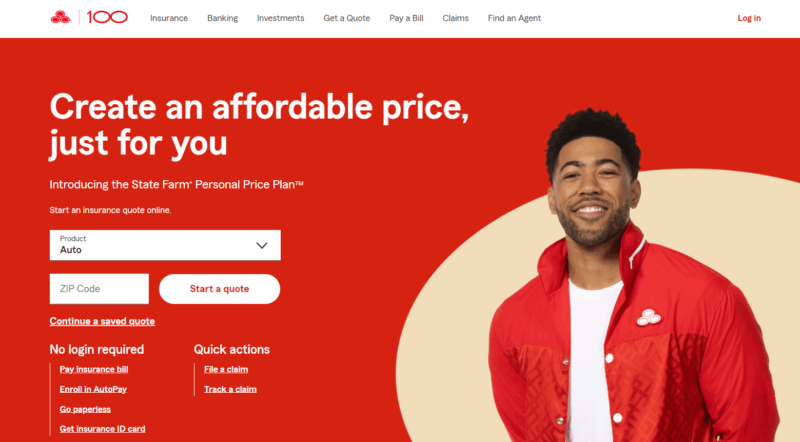 One of the largest car, property, and casualty insurance suppliers is State Farm. It's not just about loans and issuing insurance – they offer a lot more than that. Additionally, it offers a range of banking and investment services to help you handle all your financial affairs in one place. The headquarters of State Farm is in Bloomington, Illinois. This is one of the top Financial Services Companies.
Freddie Mac is Fannie Mae's sibling firm, established in 1970. The Federal Home Loan Mortgage Corporation (FHLMC), created under the Emergency Home Finance Act to increase the number of mortgage alternatives available in the United States, is often known as Freddie Mac.
It is exceptional as it is publicly traded and government-sponsored at the same time, much like Fannie Mae. They have a current asset valuation of 3.026 trillion dollars. Freddie Mac is ranked 56 on the 2022 Fortune 500 list of the largest U.S. corporations by total revenue. It is one of the largest companies in the finance field.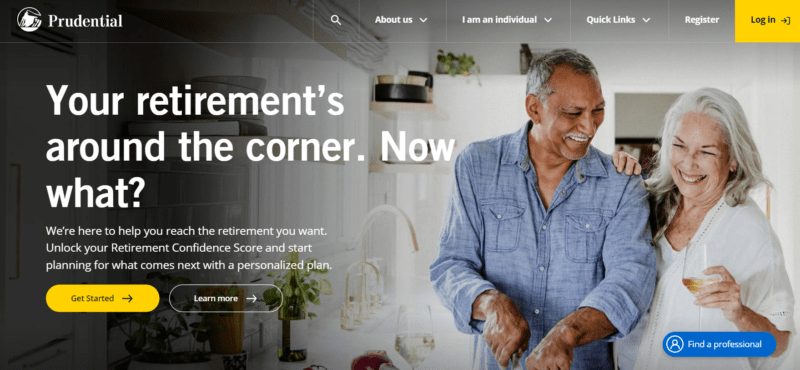 This financial service company, founded in 1875, is located in New Jersey. The company offers people many services like insurance, investment plans, and retirement planning. They also provide services to companies that deal in different things like insurance, investing and saving for retirement, and other services to their customers in the US and more than 40 other countries.
In addition to insurance products and services for individual investors, institutional clients, including multinational corporations, investment management firms, and tax-exempt organizations, all see Prudential Financial as a national leader in financial security.
Brookfield is one of the largest asset managers and one of the world's best Companies in Financial Services. They have a good understanding of renewable energy and infrastructure, to name a few. They try to minimize risk and create long-term growth opportunities for clients by providing services. One of the biggest investment companies worldwide is Brookfield, which oversees more than US$725 billion in assets. It is one of the largest companies in the finance field.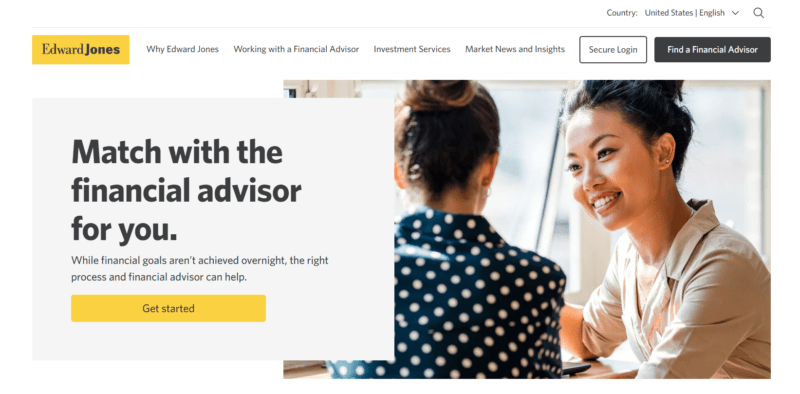 Edward Jones is a subsidiary of Jones Financial Services and has been in operation for over 65 years. This financial services provider, also known as Edward D. Jones & Co., L.P., has its main office in St. Louis, Missouri, in the United States.
With more than 15,000 locations and 19,000 financial advisors, its branch network serves investment clients in the United States and Canada. Known for their friendly customer-service approach, many people know Edward Jones for their trustworthy financial advisors. The well-reputed company employs over 50,000 employees.
Pinnacle Financial Partners is an organization that offers banking and financial services. They run their business through their subsidiary company Pinnacle Bank. They provide a full range of commercial banking, mortgage, and investment services.
They provide all the lending products you need, including residential mortgages, commercial real estate loans, construction loans, and more. It is one of the largest companies in the finance field.

Located in the United States, PrimeLending provides mortgage loans, including jumbo, refinancing, and conventional loans. They have more than 200 US locations and are a subsidiary of Plains Capital Bank and one of the finest financial services companies with over 3000 employees.
JPMorgan Chase is a multinational company offering various financial products, including credit cards and loans. The company has been around for a long time and started with the Manhattan Company in 1799. This banking company is one of the countries busiest, oldest and largest. It has its headquarters in NYC, with around $4 trillion worth of assets.
According to this year's statistics, it occupies position 1 in the US bank space with a market cap of $380 billion – which is more than four times larger than any other US bank. Last, the company is one of the most important financial companies in the US and in the Fortune 500 rankings. It's also considered a systemically important bank by the Financial Stability Board.
Services in Finance Industry
Largest companies in the finance field facilitate different financial transactions. Additionally, best companies in financial service offer a wide range of services to individuals and corporations, giving the typical person more influence over financial choices. Current examples of common financial businesses include:
Banks (Retail/Commercial)
Credit unions
Brokerage firms
Insurance companies
Central and Investment banks
Investment companies
Lenders
Brokerage Houses
Internet (online) banks
Sales finance and consumer finance companies
Fintech companies
Also Read: 21 Best Paying Jobs in Basic Industries
How to Work in the Finance Industry?
A profession in finance has a lot of room for growth and has a high earning potential. However, this also increases market competition.
Entry-level positions provide professionals with the training and resources they need to apply for more specialized roles later on. The following is the best advice for getting a job in the finance industry:
Connect with other business people.
Examine potential careers.
Obtain experience to boost your career.
Obtain certifications in the financial businesses you choose.
In your resume, emphasize the most relevant experience and skills. To have interesting talks with hiring managers or your network of connections, keep up with trends in the finance industry.
In many countries, the financial institutions maintain robust economies. The industry is made up of a variety of enterprises that offer both individuals and corporations a wide range of financial services. Such companies are vital because it smoothens capital flow among various individuals and nations of the world.
The finance field is dominated by a few large companies that play a significant role in shaping the global economy. These industry leaders possess immense resources and influence, contributing to the stability and growth of financial markets worldwide.
Anyone hoping to enter the financial services industry must build a network, gain experience, and acquire certifications. Note that the prognosis for the financial services industry is still impacted by technology and other things.