Credit cards are something that does not come easy. One will have to prove their credibility with the banks to get a credit card in current times. This makes it difficult for new professionals and students to get the benefits of credit cards. This will be where the Slice app comes into the scene. In this Slice app review, we will help you understand the features of Slice in detail. You will get a better picture of the Slice credit card benefits and disadvantages with this step-by-step guide for Slice app download and how to complete the Slice credit card apply process.
Slice App Review: Features, Benefits, Fees
In the world of fast spending, there is no time to wait and build credit score to get your credit card approved. People nowadays want the benefits of credit card instantly and Slice app is perfect for that. Let us learn more about this app.
What is Slice?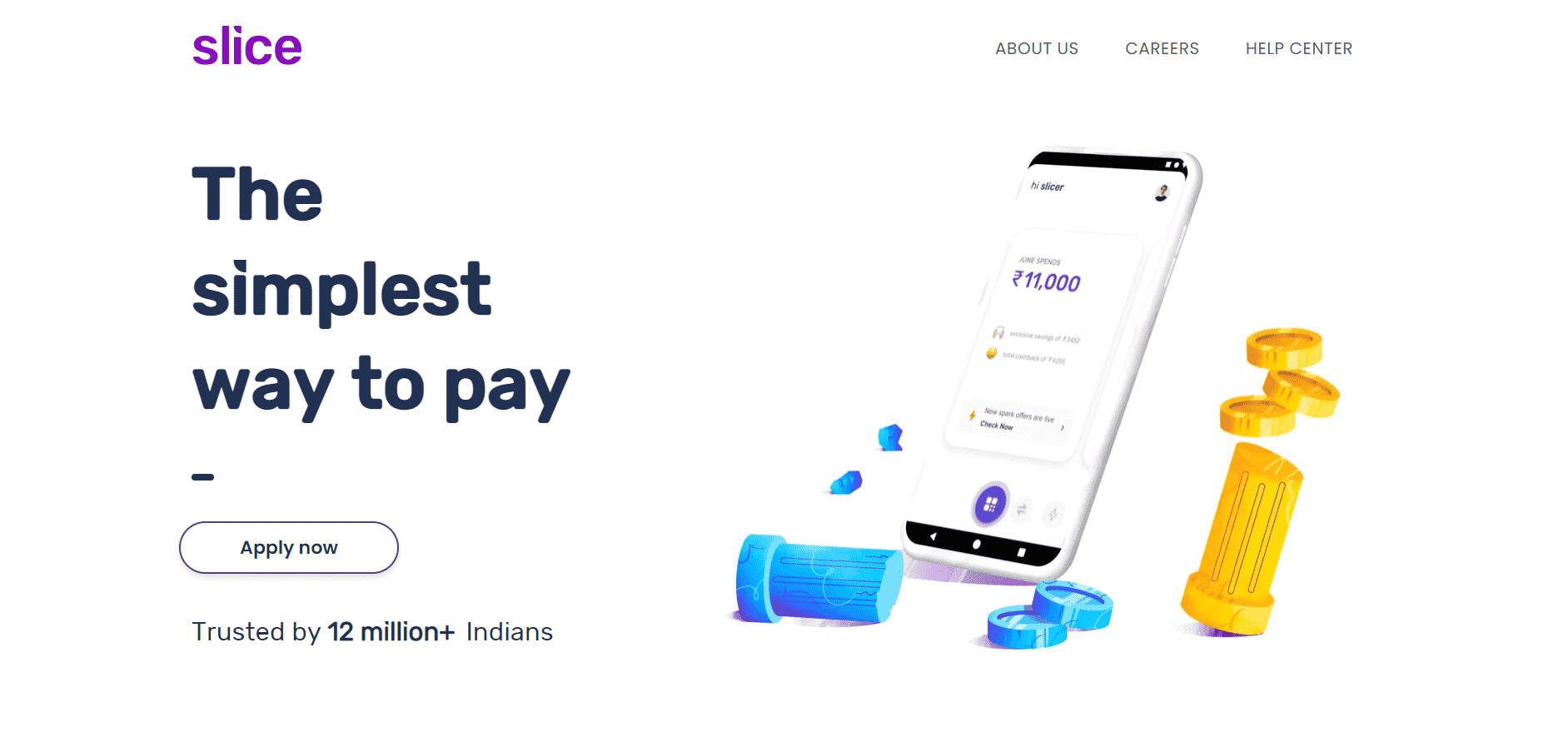 Slice is a digital lending application that, in association with numerous NBFCs, provides the Slice Credit Card. Slice earned $220 million in a Series B foundation round, making it the 41st unicorn business in India. The firm is now worth approximately $1 billion thanks to the most recent investment. For card services, Slice has worked with five different financial institutions. These companies are Vivitri Capital, Northern Arc Capital, Aphelion Finance, Fairassets Technologies, Quadrillion Finance, and DMI Finance.
People without credit scores, such as housewives or students, are a strong fit for Slice in the market. And, Slice is a suitable alternative for you to develop your CIBIL if you don't already have one. Additionally, you may benefit from the Zero cost Slice credit card along the way.
You can use your credit card to borrow a pre-approved amount as credit, or you can deposit it to the savings account as emergency funds. If you make your payments on time, the credit limit gets bigger. It could be said that it is an active loan that is constantly displayed in your CIBIL. If you currently have other debts that are outstanding on your credit record, it will hurt your credit score, and missing any payments might make it much worse.
For all purchases, Slice provides a 3-month EMI with no fees. You may divide your liabilities and pay 1/3 each month without incurring interest or late payment penalties. Therefore, regardless of the amount spent, users receive a free three-month EMI. If you decide to divide every expenditure into three payments, there are no fees to be paid as extra. But, if you are late on payments, then there are late fees to pay.
What are Buy No Pay Later services?
Buy now, pay later services advertise themselves as interest-free loans and ask you to download an app, attach a debit card or credit card to your bank account, and register to pay in monthly or weekly installments. Before accepting borrowers, certain businesses do soft credit checks that are not disclosed to credit bureaus. Most approvals happen quickly. Following that, scheduled payments are automatically taken out of your account.
As long as you pay the bills on time, the services often don't cost customers more than what you would have paid beforehand, thus theoretically there is no interest. However, if you pay beyond the due date, you can be charged a flat cost or a fee based on a percentage of the entire amount. If you repeatedly default on payments, you can lose access to the service going forward, and this can negatively affect your credit score as well. Read this Slice app review to know more about this service.
Slice App Benefits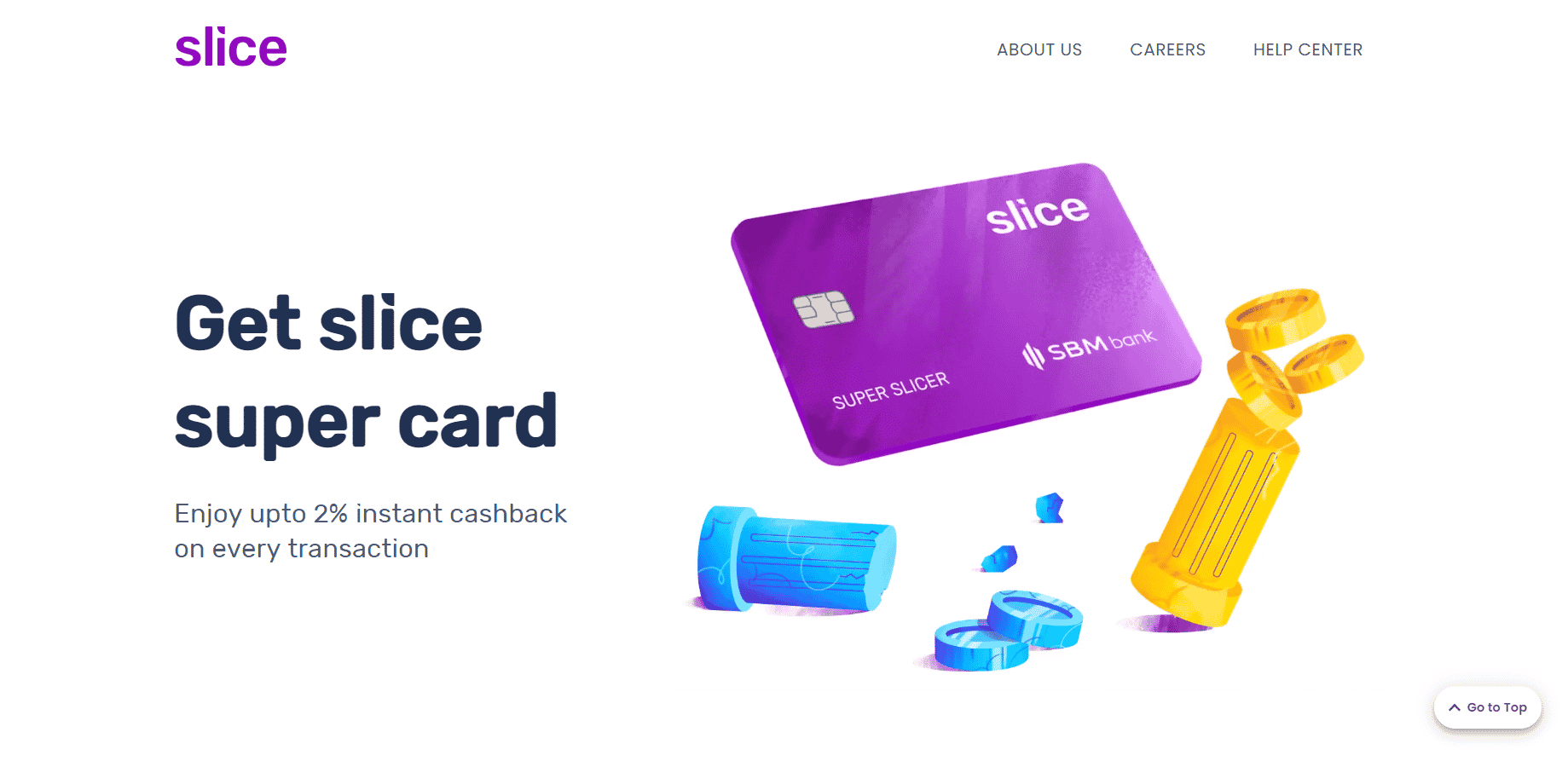 Now that you know what exactly the Slice app and credit card are. Here is a snapshot of what all things to expect and look forward to while choosing the Slice app and card:
Joining Fee: You will not have to pay any joining fee while joining the Slice credit card membership.
Credit Score: For this credit card, there are no minimum credit score criteria set by the company. You can also apply for a card as a first-time credit user to aid in raising your credit score.
Verification And Approval Time: Due to the several verifications that must be completed, the time it takes for a credit card application to be approved varies. Until you receive the credit card approval, you might not be able to do purchases. Approval may take up to two hours or longer.
Slice Cash: The Slice credits which users earn and may utilize for repayments are known as Slice Cash. Rs. 1 is one Slice of cash for repayments.
Monies: For every Rs. 1 you spend on your Slice credit card, you will get 1 monie.
Credit Limit: The Slice Card's credit limit extends from INR 2,000 to INR 10 lakh.
Slice Fee Charges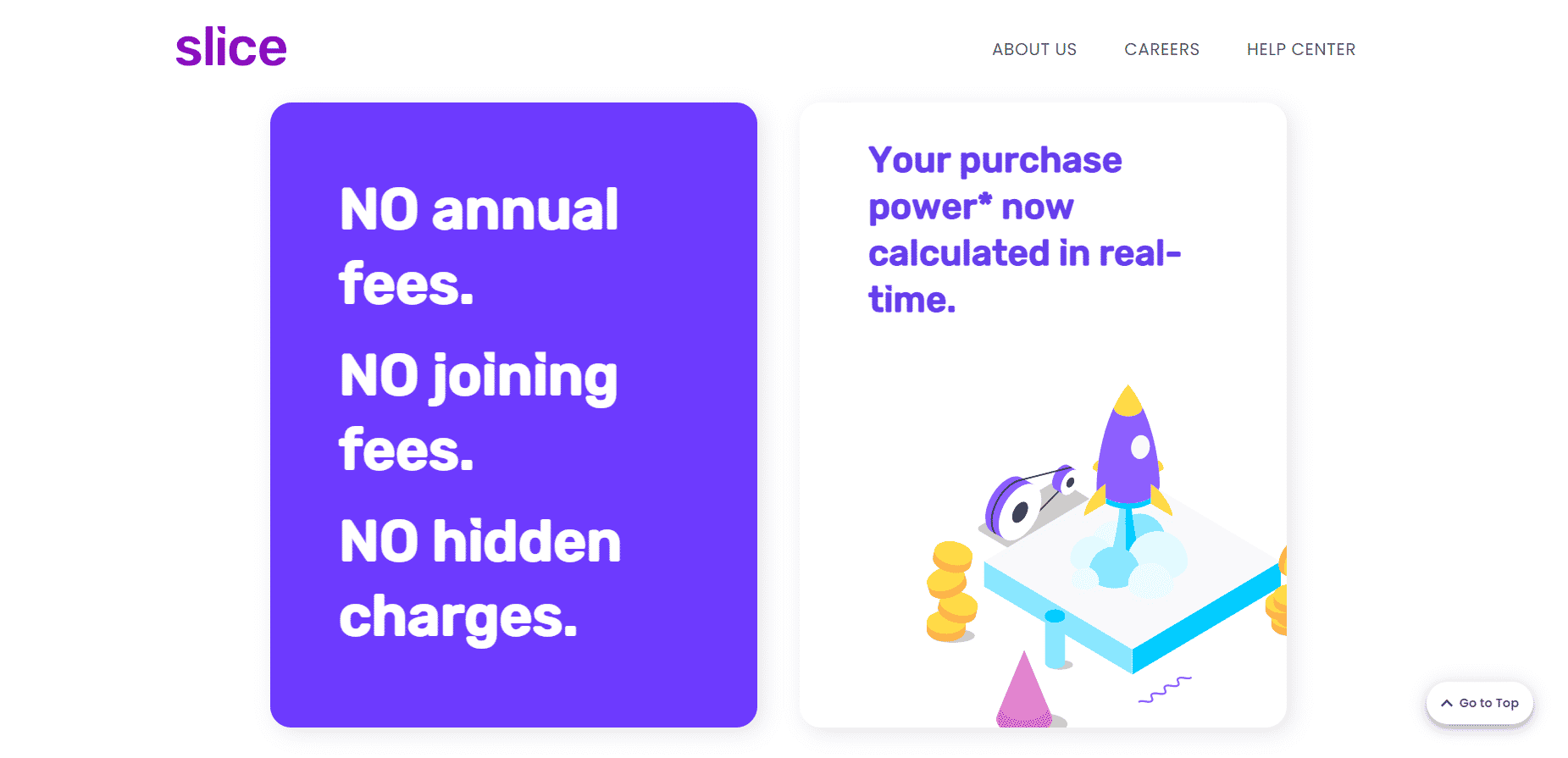 Slice charges no joining fee and annual maintenance charge. You will be billed Rs. 50 for each withdrawal made using a Slice card at any ATM. Additionally, if you transfer cash from an ATM, you will be charged Rs. 25. There are also hefty late fees and charges to be paid in case you fail to pay the bill in time.
| | |
| --- | --- |
| Outstanding principle | Late fee per day |
| INR 0 to INR 500 | INR 0 |
| INR 501 to INR 5000 | INR 20 |
| INR 5001 to INR 20000 | INR 50 |
| INR 20000 and above | INR 100 |
Slice Cashbacks and Offers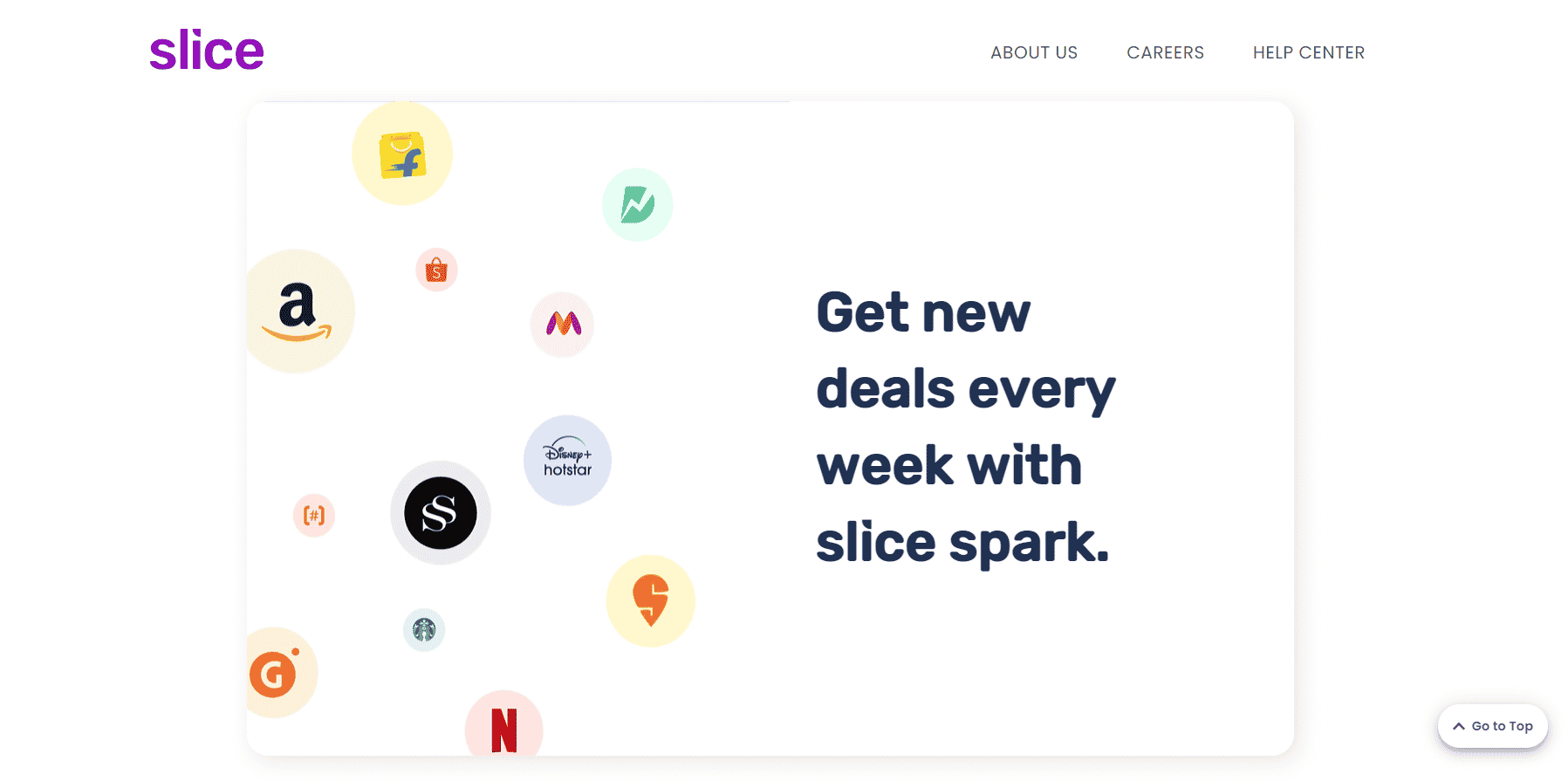 For rewards, Slice uses the word monies. Users receive one monies for each rupee expended using a Slice card. On the Slice app, they can be turned into cashback. Earning monies has no maximum limit. The payback in real life would be 1%. The rate of change from monies to cash is as follows:
| | |
| --- | --- |
| Conversion rate | Monies range |
| 1% | 0 to <3 lakhs |
| 1.5% | 3 lakhs to <5 lakhs |
| 2% | >5 lakhs |
Not all of what Slice has to offer is the 1% to 2% reward rate. With Slice Sparks, you can receive discounts while doing business with well-known retailers.
Every week, these deals are refreshed as per the Slice app review. Following are a few of the offers you may receive:
25% cashback on Flipkart
INR 30 reward when you recharge your DTH.
10% cashback on Myntra
10% cashback on IRCTC
Slice App Download
Unlike other credit cards and financial services, Slice does not have a desktop application that you can access from your computer and perform Slice app download. There is an official website, where you can access all the details and information about the processes and pricing. However, to apply for your card, access your account, and use other features, you need to have your mobile app installed. Slice app is available on both App Store and Google Play Store.
How to Apply for Slice Credit Card?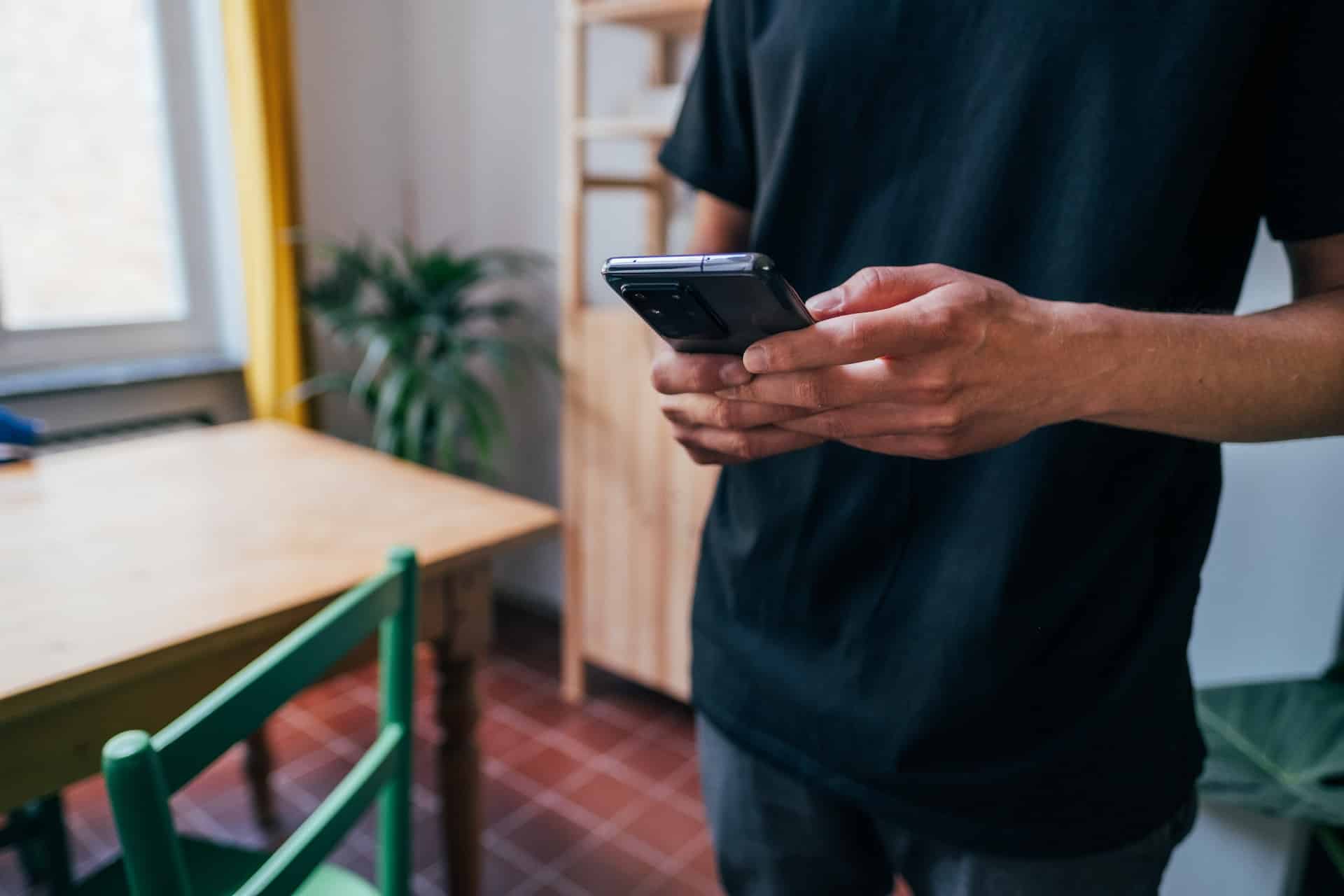 After you have completed the Slice app download. Here are the steps to follow to complete the Slice credit card application:
1. Register using your Google ID or any other email ID.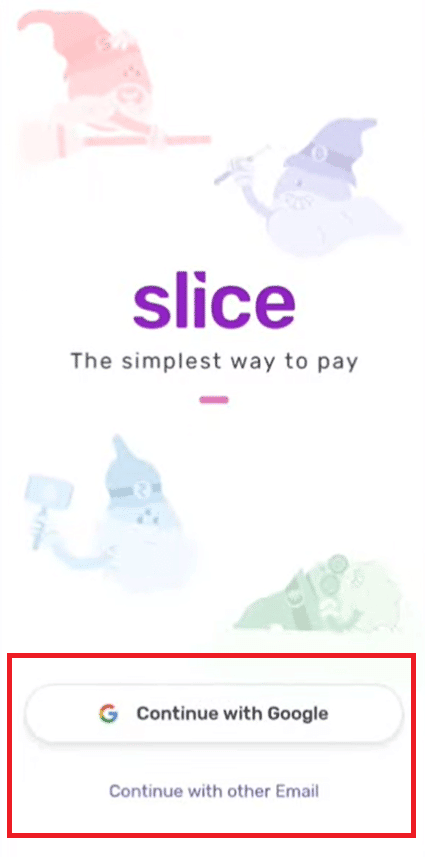 2. After this, enter the mobile number and you will receive an OTP on the same number. Enter the number and click on Continue.
3. Next, fill in your name and choose your profession and click on Continue.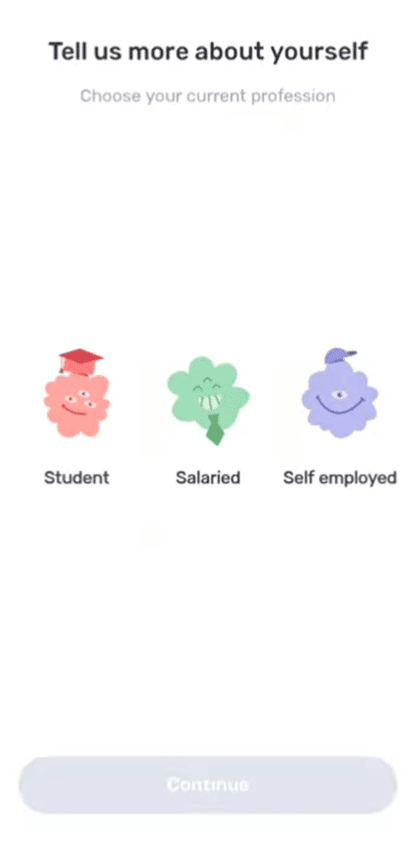 4. Enter your PAN card number, click on Continue and Slice will automatically check your Credit score.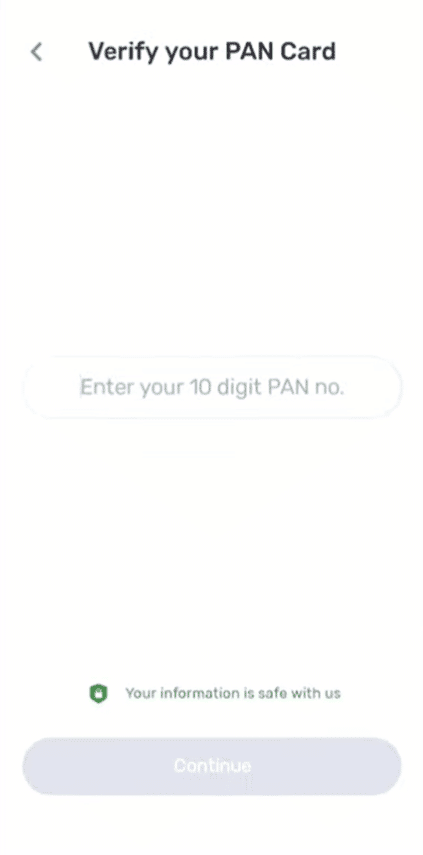 5. If your CIBIL score is good then you will be directed to a page where you will have to complete the application with ID and address proof.
6. After this complete the KYC and wait for the process of Slice credit card apply is processed.
Eligibility Criteria
If you are planning to apply for the Slice credit card after reading the Slice app review, then you must know if you are eligible or not. Here are the eligibility criteria that you need to match before applying:
The person must be above the age of 18 years.
They should be a citizen of India.
They should be either self-employed or salaried.
Is Slice Card Safe?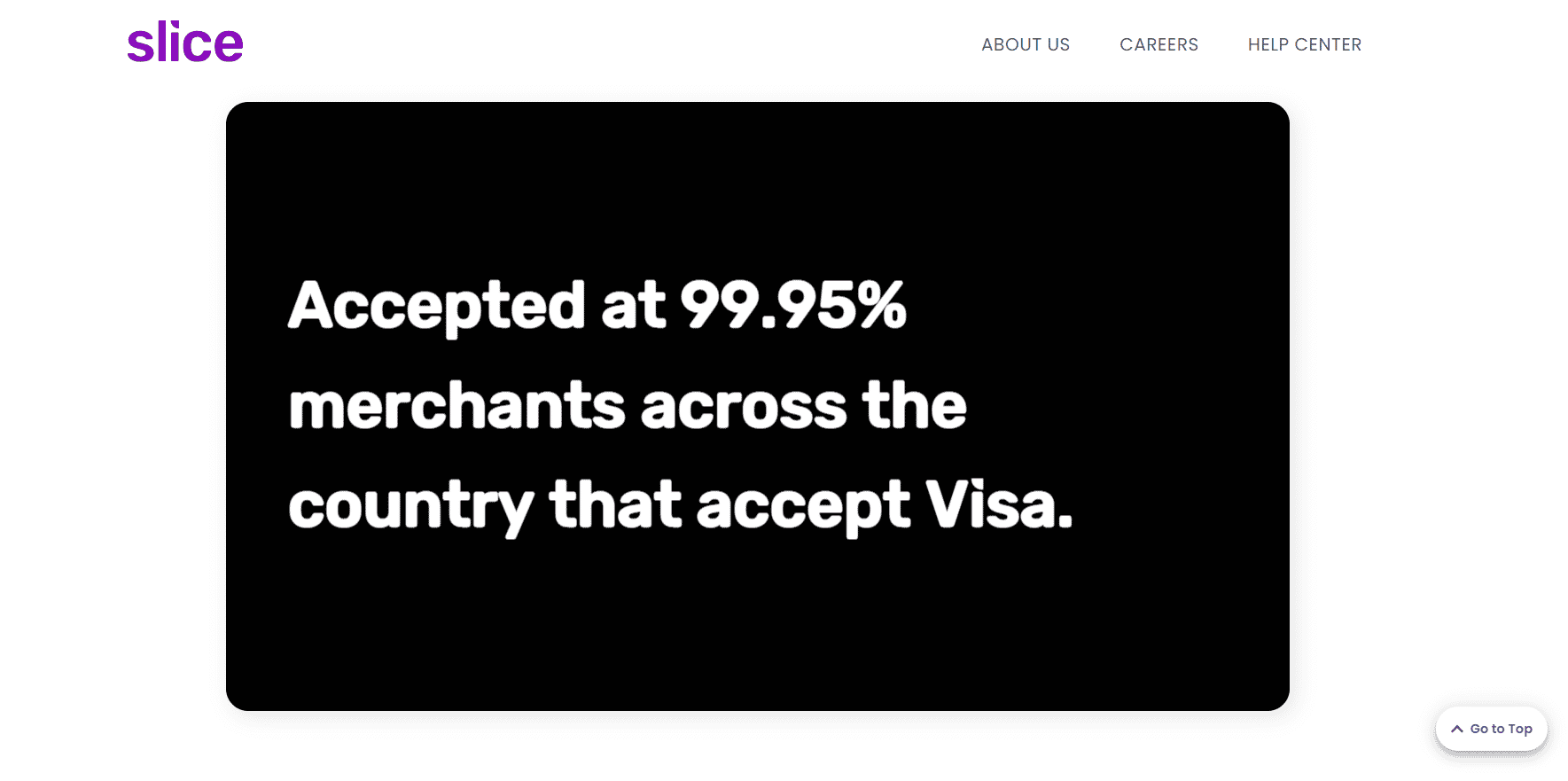 Whenever a person plans to use any type of Fintech service they tend to make sure that the services are safe and secure. Most people tend to be wary of various services as they are going to put their money online and they want some kind of guarantee that they will not lose their money or get scammed.
Now, if you are confused about whether to trust the Slice card or not and if your question is Slice card safe, then relax. Slice card is 100% safe and secure to be used at various merchants across the country. The card is partnered with SBM bank which is an RBI-approved bank in India. Slice is also backed by various non-banking financial corporations, thus upping the safety game of the card. The hassle process and easy payment options allow the customers to use the card on daily basis. All one need to do is pay the installment bills on time to avoid any particular late fee.
CIBIL Score and Slice Card
Another concern shown by the prospective customers of Slice card is that, whether the card will affect the CIBIL score like other credit cards and financial instruments. Well, the answer is, yes! Slice cards will affect your CIBIL score. This means that you have to make the payments on time and make sure there are no dues and late fees on the card. Your credit score can get negatively affected if the credit limit is within its capacity and if there are missing payments daily. Keep paying your bills on time and there will be no negative effect on your CIBIL score. Before you do the Slice app download, it is important to understand its pros and cons, we will cover that in the next section.
Also Read: 15 Buy Now Pay Later Apps in India

Slice Credit Card Benefits and Disadvantages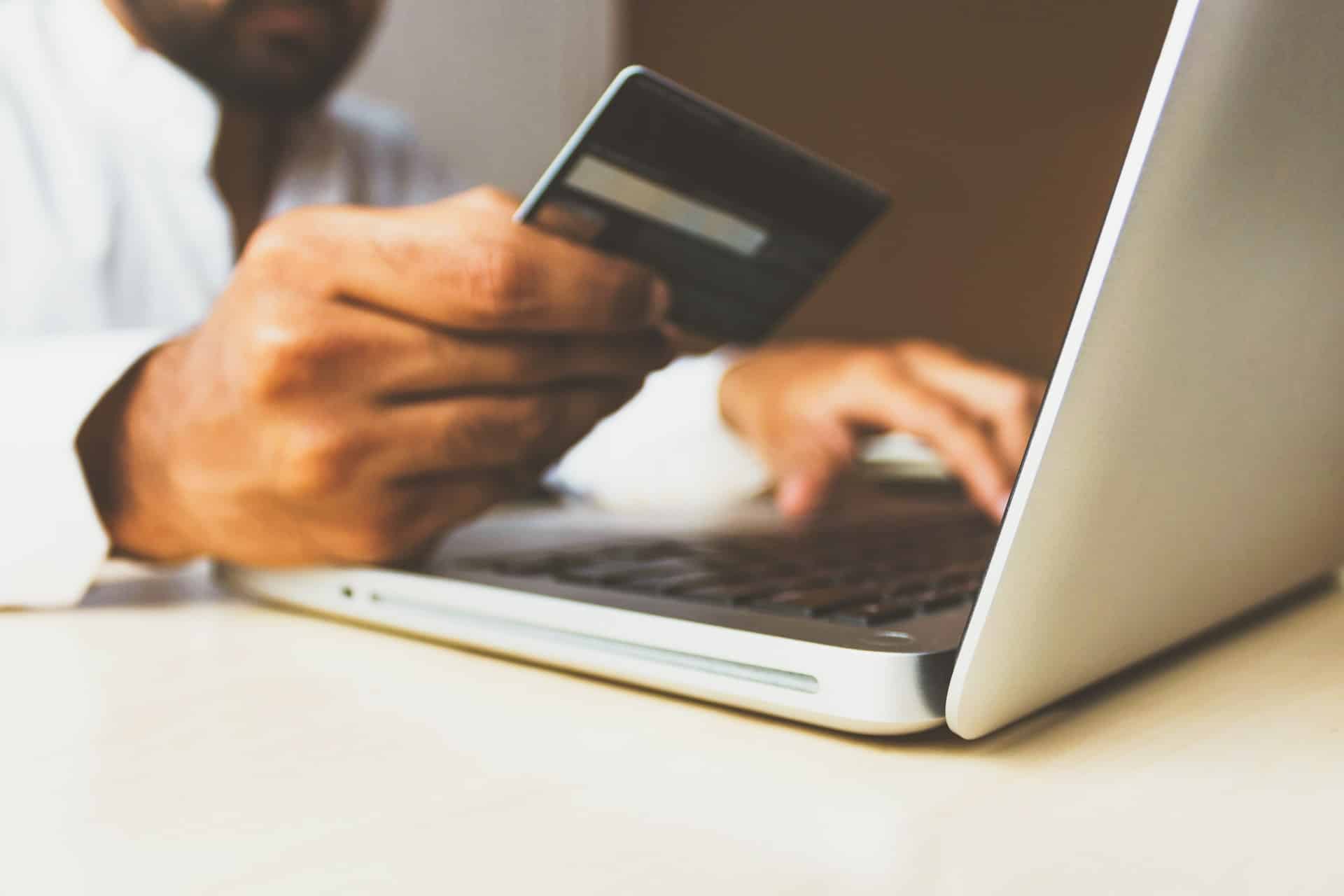 Every product out there will have something that will be helpful for you and certain things will make it less helpful or will leave space for improvement. Slice app and card are no different according to this Slice app review. There are things that you will like and there are things you will not like. Here are some of the Slice credit card benefits and disadvantages that you should weigh before choosing the Slice app.
Pros
For approval, a credit score is not necessary. It is therefore perfect for those who do not have prior ownership of credit cards and for students.
Useful app for monitoring awards and transactions.
No documentation of income is needed.
Savings over time with Slice Sparks promotions
No joining fee or AMC
Cons
When opposed to other entry-level cards, the reward rate is low.
For the Slice card, you will have to link your Facebook and LinkedIn accounts.
Some people may have issues giving the Slice app the permissions it needs, including SMS, Contacts, Camera, Location, and more.
The procedure of closing the card and contacting customer service may take some time.
There is no dedicated chat support, instead, they rely on calls and emails for customer support.
There you have it, a complete Slice app review. Slice is without any doubt one of the talked about products in the market of late regardless of Slice credit card benefits and disadvantages. Applicants without a credit score are among the possible users of the Slice card. These individuals may be students, those who are just beginning their careers, or even those without pay stubs to serve as documentation. You now know the Slice app download and Slice credit card apply processes. We also answered the question – is Slice card safe.