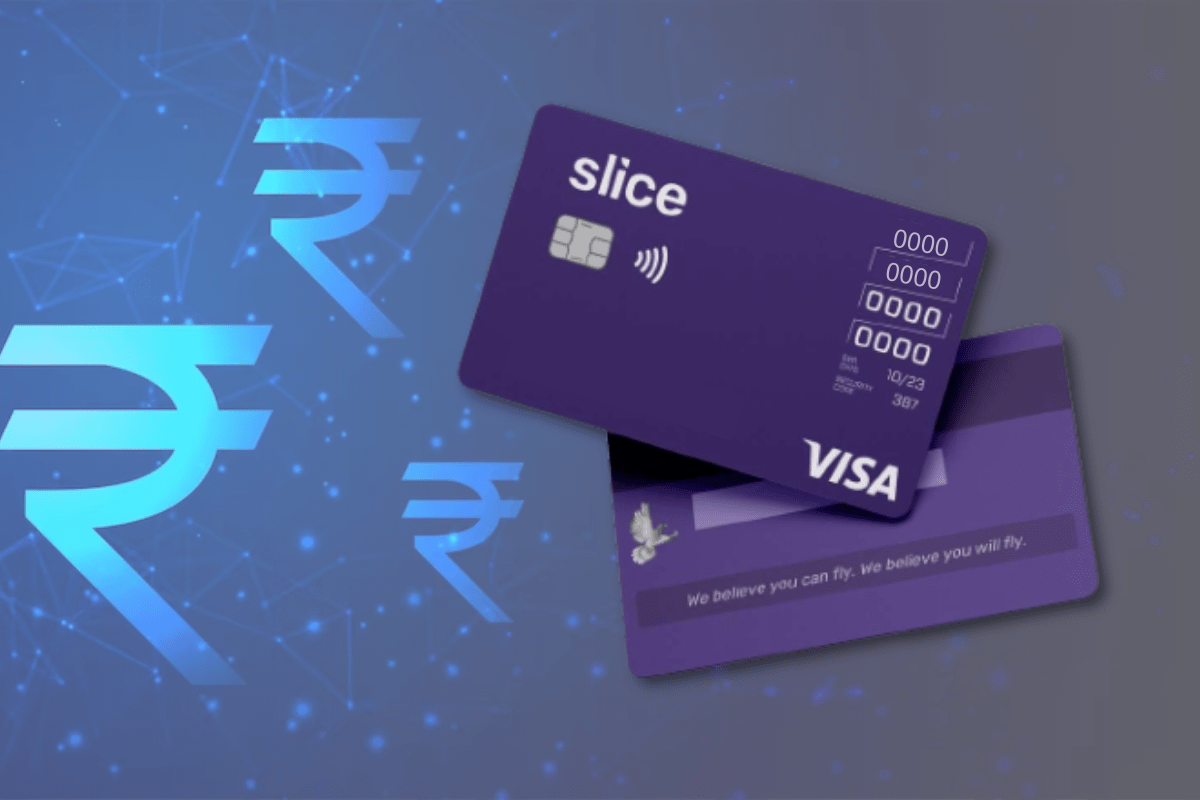 Slice credit card has become quite popular among individuals due to its wide range of benefits and perks it offers. Whether you're a frequent traveler, a shopaholic, or simply someone looking to build their credit – the card is valuable to everyone. In this article, we have provided a comprehensive Slice credit card review, shedding light on its potential to reshape the way you can manage your finances.
What is Slice?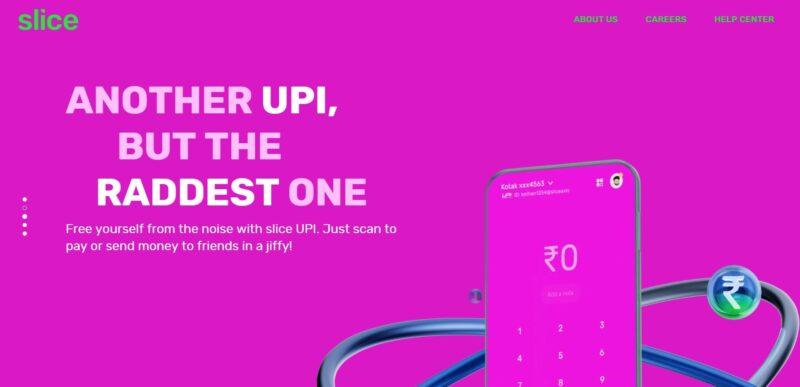 Slice stands as a prominent fintech enterprise with a specific focus on the younger demographic in India. Its primary goal is to create an intelligent, inventive, and clear-cut platform that revolutionizes the financial journey for millennials and Gen Z.
The company operates as a digital lending platform collaborating with numerous Non-Banking Financial Companies (NBFCs) to offer its credit card in India. The company recently secured $220 million in a Series B funding round, propelling its valuation to approximately $1 billion and earning it the status of India's 41st unicorn business.
Slice effectively caters to segments like homemakers and students, individuals who lack traditional credit scores. This makes Slice a favorable choice for those seeking to establish their credit history with entities like CIBIL. As an added advantage, users can also access the Slice credit card at zero cost during their journey.
Slice Credit Card Review – Features and Benefits
The Slice credit card serves as an introductory card, offering an array of rewards and cashback incentives. Notably, it features a zero annual or joining fee, coupled with a favorable 2% instant cashback rate. This card extends its advantages across diverse categories including travel, dining, lifestyle, and more. Beyond the mentioned perks, the card offers additional features such as:
1. You have the freedom to shop at your preferred locations and have the option to convert your payments into convenient EMI plans, making repayment a seamless process.
2. The credit limit offered by the card ranges widely, spanning from Rs. 2,000 Rs. 10 lakhs. This provides you with exceptional flexibility and various credit alternatives.
3. With Slice Spark, you'll gain access to fresh deals every week that align with your preferences and offer you substantial user benefits.
4. The card boasts an acceptance rate of over 99% across the nation, ensuring widespread usability.
5. Managing expenses among friends has become effortless with the ability to add notes or tags, simplifying bill splitting.
6. Additionally, the card offers a fuel surcharge waiver of up to Rs. 200 for bills totaling under Rs. 5,000.
7. Utilizing platforms such as PhonePe or NoBroker for transactions below Rs. 10,000 grants you a monthly waiver of Rs. 300, covering rental convenience fees.
8. While withdrawing cash from ATMs using the card, a nominal fee of Rs. 50 applies.
9. Late payment charges are lenient, with no charges for amounts up to Rs. 500. From there, a fee of Rs. 15 applies for balances ranging from Rs. 501 to Rs. 2,000. Amounts exceeding Rs. 25,000 incur a charge of Rs. 150.
10. Divide your bill into three equal payments over time, with no additional charges or interest.
Slice Credit Card Eligibility
To qualify for the Slice credit card, specific prerequisites must be satisfied during the application process:
1. Employment Status: Applicants must be either salaried individuals or self-employed. Students and individuals without income sources are not eligible to obtain this credit card.
2. Age Requirement: The minimum age for application is 18 years. Individuals below this age limit, including minors, are ineligible for the Slice credit card, as well as other credit cards.
3. Citizenship: Only Indian citizens are eligible for this credit card. Non-resident Indians (NRIs) and foreigners are not qualified to apply.
4. Government-Approved Identification: A valid government-issued identification document is essential for the application process. Acceptable forms of ID include an Aadhaar card or a Driver's license. Without such documentation, the card cannot be acquired.
Also Read: 15 Buy Now Pay Later Apps in India
How to Apply for Slice Credit Card?
Step 1: Start by visiting the Google Play Store and search for the Slice app. Download and install it on your device.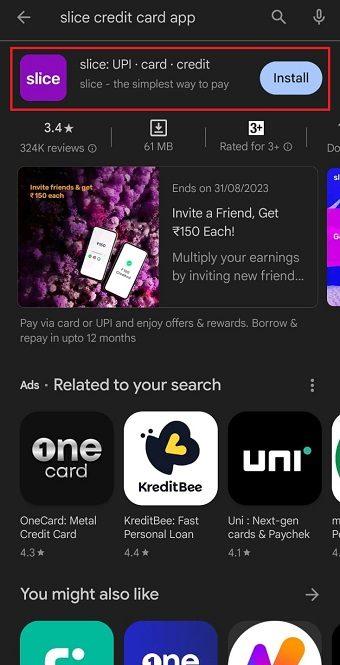 Step 2: Launch the app and either verify your email address or select one from the displayed list.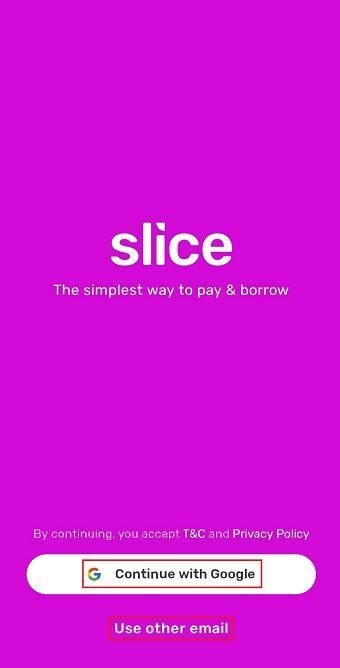 Step 3: After email verification, you'll be prompted to enter your mobile number.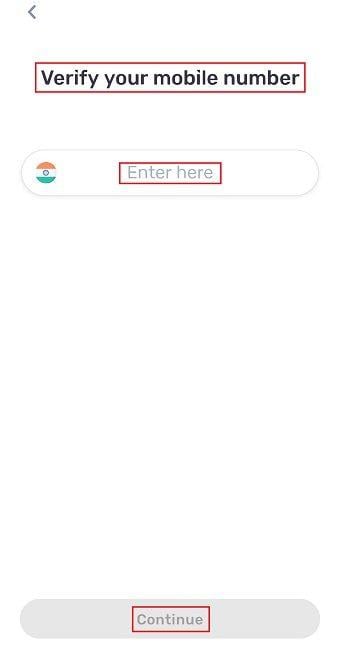 Step 4: Enter your mobile number, agree to the terms and conditions, and tap on Continue. The Slice App will automatically verify your mobile number using an OTP.
Step 5: Proceed to provide your name and agree to the terms and conditions displayed. Tap on Continue to move forward.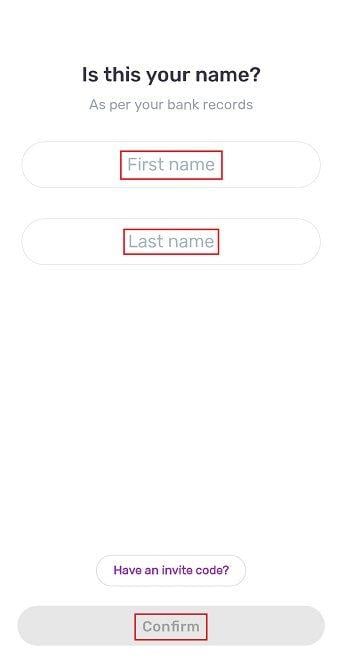 Step 6: Choose a product and then select your bank account from the list displayed.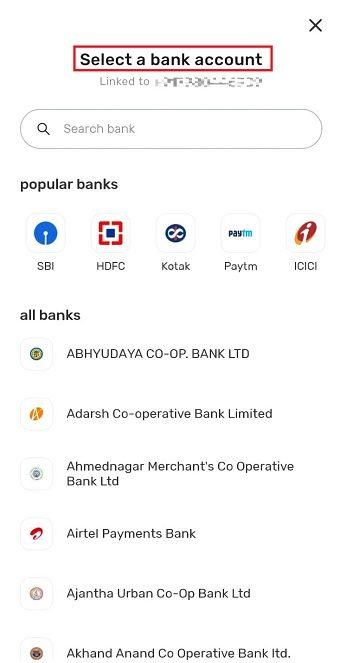 Step 7: On this page, you'll need to input your PAN Card Number. The Slice App will then retrieve your CIBIL Score automatically.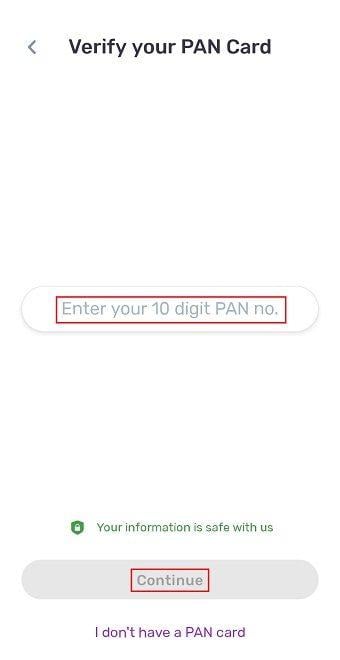 Step 8: Confirm your eligibility for the Slice credit card by selecting your occupational status – student, salaried, or self-employed. The specifics will differ based on your status (e.g., a salaried individual will need to enter workplace details, monthly salary, salary slips, or bank statements).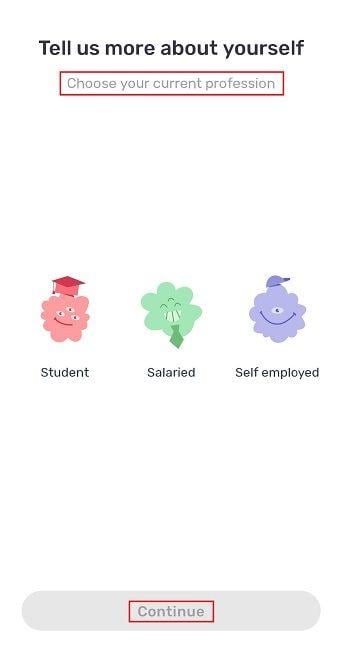 Step 9: The app will request a selfie to complete your Slice profile.
Step 10: Proceed to the KYC Verification section, where you will need to complete Aadhaar-based verification. This involves entering your 16-digit Aadhaar Number and the received Aadhaar OTP.
Step 11: Your linked details from the mobile number used for signing up on the Slice app will be fetched.
Once all these steps are completed, Slice will provide you with a Credit Limit offer. Upon approval, a physical Slice VISA Super Card will be delivered to your provided home address within a few days.
Slice Credit Card Charges
The Slice credit card charges for various services are as follows:
There is no interest rate applied if you initiate a loan and make full payment before the first EMI installment's due date. After that point, a 36% per annum interest rate is imposed.
For electronic gift vouchers and no-cost EMI electronic gift vouchers, a 36% per annum interest rate is also applicable.
In the case of bank transfers, an interest rate of 42% per annum is used.
For loans up to Rs. 1,000, a fixed charge applies. For loan amounts between Rs. 501 and Rs. 1,000, there's a flat fee of Rs. 60. Beyond that, a flat fee of Rs. 30 is added for every Rs. 500 increment. The maximum charge under this scheme is Rs. 3,000.
Loans taken on Slice cards and electronic gift cards do not incur any service charges.
Currently, there are no interest charges by financing partners for prepaying the borrowed sum.
Regarding penalty charges, they begin from Rs. 501, and for amounts exceeding Rs. 25,000, the penalty is set at Rs. 150. The charge is limited to 30% of the due amount or Rs. 3,000, whichever is lower.
A fuel surcharge of 2% or a minimum of Rs. 10 is added.
For rentals, a fee of 1.5% is levied on transactions exceeding Rs. 10,000. However, the maximum charge for this is capped at Rs. 300.
Let's summarize the fees and charges applicable on a Slice credit card:
Type of Fee or Charge
Amount
Joining Fee
Nil
Annual/ Renewal Fee
Nil
Card Replacement Fee
Rs. 500
Cash Withdrawal through ATM
Rs. 50
Late Payment Charges
For Statement Balance:

Up to Rs. 500: Nil

Between Rs. 501 to Rs. 2,000: Rs. 15

Between Rs. 2,001 to Rs. 10,000: Rs. 40

Between Rs. 10,001 to Rs. 25,000: Rs. 100

Above Rs. 25,000: Rs. 150

ATM Charges other than Cash Withdrawal
Rs. 25
Minimum Age Requirement
18 years
Also Read: What are Paytm Credit Card charges?
Slice Credit Card Rewards
Whenever you utilize a Slice card for your transactions, you earn rewards called Monies transactions. For every Rs. 1 spent, you receive 1 Monies as a reward. Later, you have the option to convert the accumulated Monies into cashback through the official Slice Credit Card mobile application.
How long Will it Take to Receive Slice Credit Card?
Upon completing and verifying all necessary documentation, the process for obtaining the Slice Credit Card usually yields approval within under 40 seconds. Subsequently, once your approval is granted, the credit card issuer will dispatch your card within 48 hours. This means that you can anticipate receiving the approved card in less than 48 hours.
How to Repay Slice Credit Card Bills?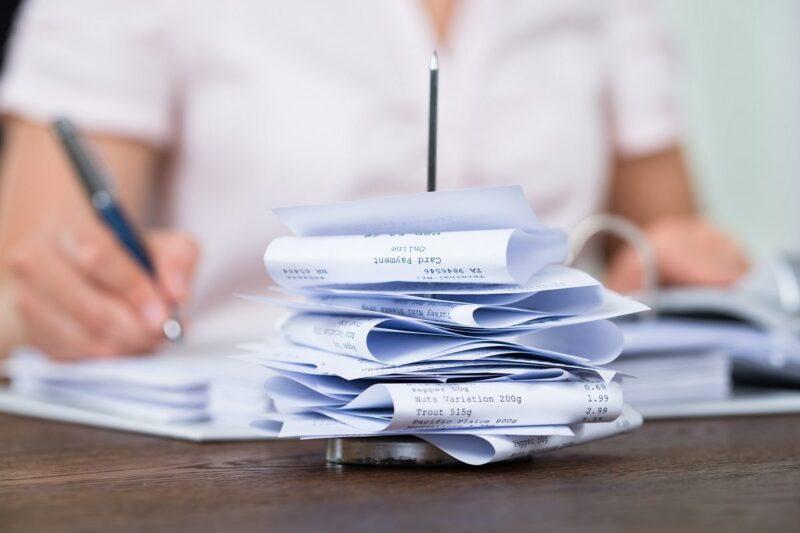 Settling your bills is a breeze with the Slice app. Upon launching the app, your bill for the designated billing cycle will be prominently showcased on the homepage. To initiate repayment, a simple click on the Repay feature will suffice. Subsequently, you can seamlessly proceed with your chosen payment method. Whether you prefer internet banking or UPI, the option that suits you best is at your disposal.
How to Close Slice Credit Card?
To terminate your Slice account, you have several options for reaching out to the Slice Customer Care team, including via email, phone, or the chat feature available on the Support section of the Slice Contact Us page. Prior to proceeding with the account closure, it's important to complete the following checks:
Ensure that there are no unprocessed card transactions awaiting billing.
Verify that there are no outstanding balances remaining in your account.
Confirm that there are no pending refunds or cashback transactions.
Cancel any automatic payments linked to your Slice card.
Slice Credit Card Benefits
The Slice credit card review has already introduced you to the Slice company and the features it offers with its credit cards. To delve deeper into the topic, let's now explore the benefits associated with the Slice credit card:
This card entices individuals with its recurring offers and the potential for up to 90% cashback rewards, making it an attractive choice for many.
The eligibility criteria for obtaining this card are exceptionally straightforward, enabling even 18-year-olds to acquire it without hassle.
Notably, there are no enrollment or yearly fees associated with this credit card, providing additional incentives for individuals to contemplate obtaining it.
Even those lacking a PAN card can apply for this card using their student ID, showcasing its adaptability.
This credit card combines characteristics of both a loan and a credit card, creating a distinctive blend of features.
Students who lack a CIBIL score are eligible to apply for this credit card, a departure from the typical requirement of a credit score for credit card issuance.
Slice breaks the norm by offering a credit card to individuals who are usually excluded due to their limited credit history, thus serving as an inaugural step into building their credit scores.
The application process for the card is conveniently conducted through the Slice app, eliminating the need for in-person visits to an office.
Impressively, the Slice credit card boasts a merchant acceptance rate surpassing 99% throughout India, underscoring its widespread usability.
Moreover, Slice offers the convenience of downloading a digital passbook on-the-go, enhancing the flexibility of its operations.
Slice Credit Card Cons
1. Elevated Interest Rate: The primary drawback of the Slice credit card revolves around its steep interest rate. Failing to settle your dues promptly could result in an interest charge of up to 15 percent per annum.
2. Absence of Physical Branches: Operating as an online credit card provider, Slice lacks physical branch establishments. Consequently, individuals seeking in-person meetings or account-related aid must arrange appointments at their Mumbai headquarters.
3. Complex Cashback Mechanism: Obtaining cashback through Slice's system is intricate due to numerous constraints and prerequisites, leading to difficulties for users.
4. Negative Impact on CIBIL Score: Not categorized as a conventional credit card but rather a credit line, Slice's non-payment repercussions can severely harm your CIBIL score. A declining credit score could hamper future credit approvals, an issue encountered by some past users.
5. Heightened Balance Transfer Fees: Transferring funds directly from the Slice card to your bank account incurs substantial interest rates and associated charges.
6. Subpar Customer Support: Dissatisfaction with the level of customer service is prevalent among users, highlighting issues related to accessibility and assistance.
Is Slice Credit Card Safe?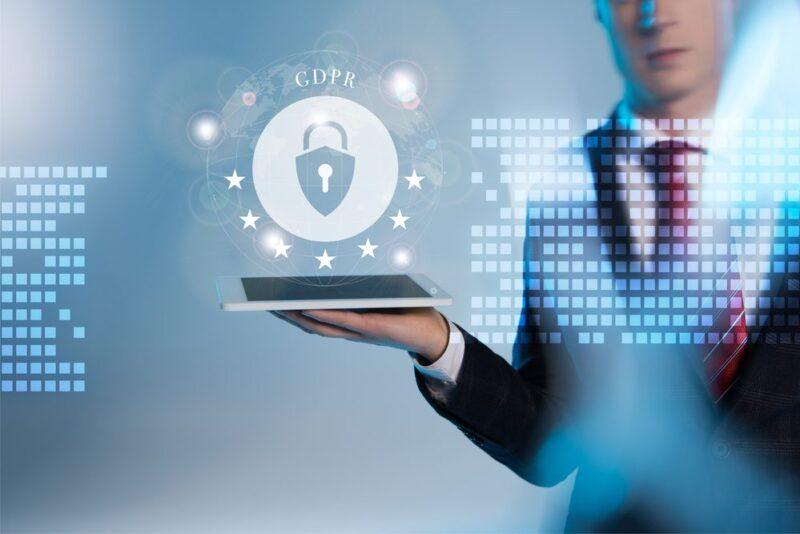 When individuals consider utilizing fintech services, their primary concern is often the safety and security of those services. This caution stems from the need to entrust their financial matters to online platforms, prompting a desire for assurance against potential monetary losses or scams.
If you find yourself uncertain about placing your trust in the Slice card, especially regarding its safety, you can ease your concerns. The Slice card is unequivocally secure and protected for utilization at a wide array of merchants spanning the nation. Notably, this card operates in partnership with SBM bank, an RBI-approved bank in India, reinforcing its credibility.
Furthermore, the robust backing of multiple non-banking financial corporations further bolsters the card's security measures. The user-friendly experience and convenient payment alternatives empower customers to seamlessly integrate the card into their daily transactions. Ensuring punctual settlement of installment bills is the sole requisite to avert any potential late fees.
Difference between Slice Credit Card and Other Cards
What sets this card apart from others is its unique feature allowing you to divide your bills into three equal, interest-free installments. Unlike typical credit cards that impose interest and fees on EMI transactions, the Slice Card enables you to split payments without any additional charges.
For instance, let's consider a scenario where you're purchasing a mobile phone valued at Rs. 24000. With the Slice credit Card, you can effortlessly break down this expense into three manageable installments of Rs. 8000 each. The remarkable aspect is that you won't incur any supplementary fees or interest on the remaining balance spread across these installments.
Should You Go for Slice Credit Card?
The Slice Credit Card presents a suitable choice for individuals embarking on their credit journey, especially those new to the concept. One of its notable features is the ease of application, requiring no extensive documentation or income proof. However, the primary attraction of the card does not solely lie in its 2% instant cashback rate.
For those seeking to optimize their benefits, the true highlight emerges with the Slice Sparks program. This initiative enables cardholders to garner substantial cashback rewards from prominent brands like Myntra, Big Basket, Flipkart, Amazon, and more. The mechanism is simple: users can activate the relevant Spark based on their preferences.
However, when diverting attention away from the Slice Sparks program, the credit card's overall offerings appear rather modest. In comparison to other entry-level credit cards, the rewards rate remains relatively subdued. As a potential applicant, Slice Credit Card could be a consideration, especially if you are a credit novice keen on minimizing expenses. In essence, if alternatives are limited, the Slice card might serve as a foundational step, aiding you in procuring a more comprehensive credit card while simultaneously cultivating your credit history.
Also Read: Slice App Review: Features, Benefits, Fees
Slice credit card offers a range of features that cater to several financial needs, making it a viable option in the market. Its user-friendly interface and benefits add to its value and make it useful for all users.