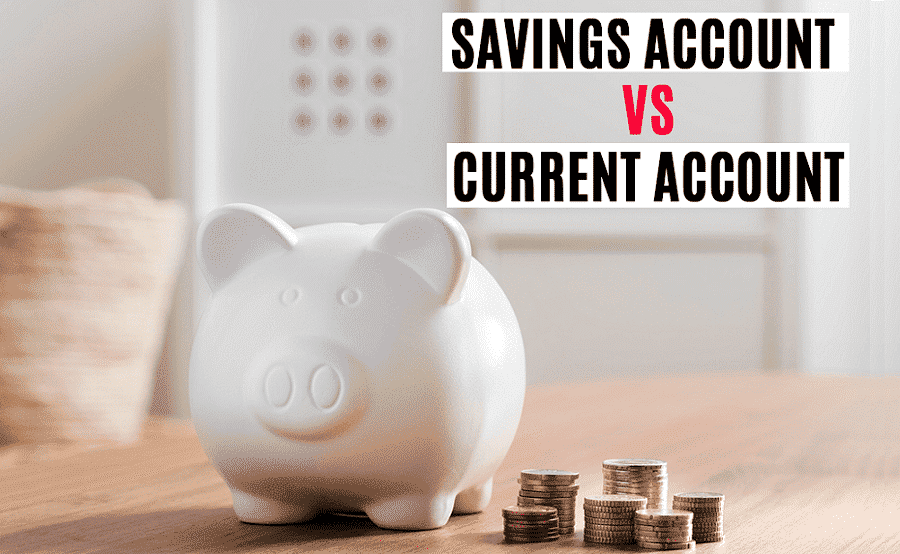 In contemporary times, banking plays a significant role for all businessmen and service-class people. Although a small section of society still prefers dealing in cash, even those people have bank accounts and are using banking services for one reason or the other.
If you are a salaried person, you probably want to preserve your savings with the banker; this would require you to open a savings account. Whereas, for businessman, you need to make several payments every day and also require to deposit your cash receipts, make cash withdrawals with an upper limit, and make use of cheque extensively. In this case, the savings bank account will not solve the intended purpose, and you would need the current account to meet your business requirements.
The government of India had also launched the Jan-Dhan Yojna scheme five years ago, which was aiming at opening/maintaining at least one bank account at every household in the country. Due to which ample wagers/laborers across the country opened their bank account and government successfully able to bring banking services to the wide-ranging rural sector. The savings bank account was opened comprehensively under this scheme.
Savings Account vs Current Account: Difference & Benefits
What is a Savings Account?
Savings Account is a basic type of bank account owned by a majority of people in a country. A savings account acts as a safe storage place that allows you to deposit your money and withdraw it anytime while earning a nominal amount of interest. Numerous banks, financial institutions, credit unions issue the opening of savings account.
You can choose among a plethora of bank accounts as some savings accounts have a higher interest rate than others. Usually, the average interest rate you earn on your deposits in savings accounts ranges between 4% to 6%. 6% is considered to be an excellent interest rate if any financial institution or bank offers it.
A savings account can be opened individually or jointly. Almost all the banks require an account holder to keep a minimum deposit into their salary savings or regular savings bank accounts to keep it operational and to avoid any extra cost. However, senior citizens, minors, or women can opt for another option that is a zero balance savings account. In this type of account, you are not required to keep any minimum balance in your account.
What is a Current Account?
The current account is particularly meant for people who are owning a business and want to keep effortless day to day transactions. Usually, the current account is opened by business entities such as LLPs, firms, sole proprietorship, partnership firms, and many others.
You might be thinking, why is it not feasible for a business person to open a savings account? The sole reason is the current account has a lesser number of restrictions in regard to the number of cash deposits and withdrawals. It offers significant liquidity to its users; however, unlike a savings account, it does not offer any interests on the deposits made within the current account.
The current account can be used for cheque as well as electronic transactions, similar to the savings account. Also, the bank does not deploy funds kept in current accounts as account balance tends to fluctuate extensively depending on the nature of business and its cash needs.
Savings Account vs Current Account: Difference
Both the accounts are equipped with different features and are designed for diverse purposes. Savings account intended to an individual needs, whereas the current account caters to the needs of firms and companies to carry out persistent banking transactions.
The current account is unlike Savings account in various ways and aspects. Both the accounts address the different financial needs of a user and manage money more efficiently. Listed below are the leading points that will brief the difference between a savings account vs current account:
1. Purpose
The first thing to identify is your purpose of opening the account. Once you have determined your needs, you are all set to open an account in the bank.
Primarily, the savings account is designed to promote and encourage the savings of individuals. If you intend to carry out limited transactions and just want to keep your deposits/income/salary in your account and use it for your monthly expenditure, then a savings account is the most feasible option you can go for.
If you are running a business and you need to carry out multiple transactions daily, just like trades, retailers, industries, companies, or service organizations, current account contemplate solving all your purposes.
2. Balance
Apart from a zero balance savings account, you are required to maintain a minimum balance in your account. Usually, the minimum balance amount for a savings account is nominal. However, users are required to keep a larger minimum balance in their current account as compared to the savings account.
Savings account minimum balance ranges between Rs. 1000 to Rs. 5000. There are a plethora of current accounts that you can open, which depends on the category of the current account you are opting for and the bank you are choosing to open your account in. One current account can be opened, keeping a minimum balance of Rs.10,000 and the other account may need you to keep a minimum of Rs. 5 lakh in your account.
3. Overdrawing
The first essential thing to know is what is overdrawing or overdraft facility? This facility is provided by the banks to their customers who are holding an account and allow you to withdraw more money from your account than what is actually remaining. If you avail of such a facility, it will be said that your account is overdrawn.
In the case of Savings account, banks do not offer an overdraft facility. However, current account users are eligible to avail overdraft facility as numerous transactions are conducted in the current account each day. Sometimes, it may happen that the remaining funds in the account are not adequate to meet cheque payments. To avoid the situation of the cheque being dishonoured, the bank grants a short period loan to the current account holder and lets his account to be overdrawn to meet the payments.
4. Interest
The savings account offers interest on funds deposits to all customers. The interest rate is not very high, as usually it 4.5% per annum on the deposits within your account. Although, interest is calculated on the daily outstanding balance, the interest you have earned is paid by the bank after every 3 months or 6 months, depending on the bank.
As the Current account has fluid nature that allows frequent transactions, it is used for business purposes, and the deposits are not entitled to earn any interest. However, some banks offer a sweep-in facility. It means once you reach a certain limit of funds, the amount itself transferred to the fixed deposit, that is entitled to earn interest.
Note: If you are looking to avail of higher interest rates, it is recommended to invest your money in fixed deposits rather than keeping in a savings account as the interest rate is low.
5. Withdrawals
Savings account users get a specific number of free withdrawal transactions monthly. The bank charges some amount for making every withdrawal if you cross the limit of the free transactions. Whereas, current accounts allows its users to carry out seamless transactions for a business.
| | | |
| --- | --- | --- |
| | Current Account | Savings Account |
| Interest | No Interest earned | Earn interest on your savings |
| Required Balance | High minimum balance required | Low minimum balance required |
| Utility | Used for paying bills and business transactions | Used for salary accounts |
| Purpose | Used for business | Build emergency funds |
| No. of Transactions | Unlimited transactions | A limited number of transactions |
| Suitable for | Businessman | Individuals / salaried people |
​
Both the accounts have their own pros and cons; it cannot be considered that which one is better or superior. It is entirely up to the account holder and depends on the individual's needs and suitability based on which they need to decide to open their account as savings or current.
Also Read: 10 Best Current Bank Account For Small Business In India
Benefits of Savings Account
Listed below are the top advantages of having a savings account in a bank:
1. Easy Money Access
The savings account has made it very convenient for its users to access money anytime, anywhere in case of an emergency. The funds that are already deposited in your bank account can easily be withdrawn to cover an unforeseen expense. All the users of savings account have 24X7 access to their account through net banking. You just need to activate it on your mobile or any other electronic device.
You can effortlessly withdraw your money by using ATM, online banking, bank teller, etc. However, you need to know that most of the banks allow six free electronic transfers and five free ATM withdrawals per month. Once you cross the limit, you get charged extra for each transfer or withdrawal you make.
Some banks also allow you to link your savings account to another account that facilitates the transfer of funds and help you save money by avoiding costly overdraw fees. You can even transfer the funds even in non-banking hours.
2. Accrue Interest on Deposits
Saving account makes you earn interest on your deposits that are made in your account. The interest rate keeps on fluctuating as per the economic and financial factors. For instance, the rate of interest in 2012 was 8%; however, in 2020, it has dropped down significantly, which is circa 3.5%. Your account is credited with the interest every quarterly or half-yearly.
The interest rate is calculated on the amount of money deposited and maintained in your bank account. Even though the interest rate is too little looking over at the current situation, still you have better-earning potential than keeping your money at your home.
3. Money is Safe
It is safer than keeping it at your own home as if any natural calamity occurred or your home catches fire by any chance or might become a target of a well-planned robbery; you could lose all your cash.
Even though your money is held by the third party, your money is kept safe in the savings account. As National Credit Union Share Insurance Fund insures credit unions and Federal Deposit Insurance Corporation insures banks that ensures your money remains in the safe hands.
4. Open an Account with Smaller Amount of Money
Opening a savings account is very easy, and you can open it with very little money. It does not require a huge minimum balance. Even the banks offer no or very low initial deposits options. Many banks also offer a waiver on fee waiver and interest advantages if you open your savings account in their banks. They may also attract you with additional options and services that are advantageous for you.
It is also feasible for a young person or non-earner to open a savings account, as it may help them to save their money and deposit them into their account in bits and pieces, rather than keeping it into a piggy bank.
5. Set Automatic Deposits and Payments
Savings accounts have made automated payments viable. Many financial institutions allow the deposits to be made and payments to automatically deduct from your account on a particular date. It immensely saves time as you do not need to spend your valuable time in low-value activities such as making bill payments, EMI's, or any other monthly loan payments. This will also help you save late fees as you are not likely to miss or forget your upcoming payment.
You need to ensure that there should be sufficient funds in your account before the date on which the payment is deducted each month. If not, your credit score will be adversely affected, and you would be charged extra by the bank for dishonoring the payment.
This account also lets you set monthly or weekly automatic deposits from your checking account into your savings account. It will help you save your money, not letting you incurring any unnecessary or avoidable expenditures. Even if you would spend extravagantly, you won't need to worry about your savings as it will already be procured if you have activated automated deposits.
6. Facilitates the Saving Process
Savings account entirely solves your purpose of keeping your deposits separate from your other money, such as long term investments, cash in hand, or money in current accounts. Savings account motivates you to save and make frequent deposits as you see your money growing in it with time.
Savings account emerges as a significant asset if you are saving for a specific purpose, no matter whatever your goal is; wedding, children's education, buying a new house, investing in gold, or some other valuable asset.
Furthermore, you are fully secured as all your deposits are being accumulated in your savings account for worst-case scenarios such as if you lose your job, or your business has incurred heavy losses, your savings account will act as a backup or an insurance policy for these tough and unforeseen times, and will also help you come out of that situation.
7. Can be Linked With Your Current Account
Several financial institutions and banks provide this facility of connecting it with a savings account to your checking account. It has proven out to be very useful for various account holders.
If both your accounts are linked, you can easily transfer the funds from your savings account to your current account in case of an emergency or you are experiencing a lack of funds in your current account. This will help you avoid incurring overdraft charges, late payment fees, and can cover other shortfalls.
Benefits of Current Account
The current account has ample advantages for its users, which are mentioned below:
1. Segregate Business Finance from Personal Finance
A current account helps in bringing about a distinction of what is pertaining to the personal financial situation of the proprietor and the finance pertaining to the business.
Opening a current account will not only help you manage your finance in a much better way but also help you analyze and demonstrate the entire financial situation of your business at any point in time. If a businessman will not segregate his personal income from business income and the proprietor's personal income is healthy, then the proprietor may not be able to gauge that the business is running at a loss or making profits.
2. Unlimited Transactions
The current account has enabled its users to carry out as many transactions in tune with the nature of the business; they will neither be charged extra for cash withdrawals nor for making transfers to other accounts. So, you do not need to keep track of the number of transactions you have already made, and you are free to make unlimited transactions.
3. Overdraft Facilities
It is one of the greatest benefits of the current account as the situation of ups and downs is experienced by almost every business. You might be facing a troublesome situation of not having sufficient money in your current account to pay for raw material, or you might have given a cheque to your vendor without having needful funds in your account. In such cases, banks understand the situation and provide current account users with the perk of letting their account overdrawn in case of any shortfall in funds.
It is similar to short-term borrowings on which the interest may or may not be levied as it depends on your credibility and other factors.
4. Multi-City Banking
You can easily operate your current account even while you are not in your city, where you have opened your account. With the help of online banking services, you can operate and manage your account from multiple cities, which significantly helps you in consolidating your current account transactions uniformly.
Even if you have a retail outlet or some business in other cities, you can use that city's bank branch to deposit and carry out other transactions into your current account.
Also Read: Top 10 Non-Banking Financial Companies (NBFCs) in India
5. Boost your Credit Ratings
If you can manage your current account inflows and outflows efficiently, it will definitely prove your creditworthiness and enhance your credit score.
If you have a current account in a reputed bank, you do not need to issue a letter of credit to foreign counterparties if you are into import/export business.
You might have heard or noticed, when you apply for a loan or a credit card, having a current account in a bank itself eases the process a bit for qualifying for the loan. Even if you would just give a letter stating that you hold a current account in their bank, interbank connections can also check your creditworthiness. Having a current account facilitates the whole process for you as well as for a loan provider.
6. Conduct Foreign Transactions
If you are involved in money exchange businesses, you are not required to open a separate account to carry out foreign transactions. Opening a current account that support forex facilities will solve your purpose.
7. Issue of Bank Guarantee
It is a facility provided by the bank that helps your business in many ways as a bank guarantee is demanded by many vendors and customers. You can only be able to avail of the bank guarantee services if you can maintain your account efficiently. Bank guarantee services prove out to very beneficial if you import raw materials or undertake export.
8. Offer Numerous Additional Services
All the banks and financial institutions want the users to open a current account as the money deposited in the current account does not accrue interest, and they need not pay it. As a result, various useful features like doorstep banking, 24X7 phone banking, internet banking, and mobile alert services are already equipped in the current account kits. It means you need not pay any extra amount for these services.
Checking account provides ease in banking transactions as it offers numerous value-added services at no additional cost. Some of the services offered are free inward remittances, multi-location transfer, deposit and withdrawals at any location, personal relationship manager, and periodical statements.
The current account helps in carrying out easy and rapid banking transactions, which is imperative to run a business seamlessly.
9. Signify Professionalism
It is vital to maintain professionalism in the modern era. While you deal with any business acquaintances, a current account will indicate your business name, which is an essential factor to establish your company's name, grow, and enhance your business image. Also, the cheques you will issue will be carrying the name of your current account, exhibiting your company's name.
Final Words
It is imperative to do a comprehensive research before finalizing and opening the type of account that caters to all your troubleshooting needs. We also believe that one should analyze their requirements before selecting the bank to open their account, as different banks have different terms and conditions.
Recommended: SBI Savings Plus Account Review: Interest Rates, Minimum Balance
We hope that we are able to solve all your questions related to the difference between savings account vs current account. If you still have any doubts or want to add some valuable information to our blog,
we are always open to your suggestions. You can write to us in the drop-down section of the comments.